Where do I start with the Swedish capital? Stockholm is totally awesome. It's on a gorgeous archipelago, and numerous bridges and ferries connect the 14 islands.
Gamla Stan, the Old Town, is the centrepiece of this vibrant city. One of the best-preserved historic centres in Europe boasts mazy cobblestoned streets and a Royal Palace. Away from that, unrivalled museums, galleries, and gardens make this a magical place for a break.
In such a charming and exciting, there is a hell of a lot of choice when it comes to places to stay. To match the charm of enchanting Stockholm, why not stay in a place bursting with personality? That's exactly what you'll get from Airbnbs in Stockholm.
Whether you want a cute apartment in the historic centre, a homestay with a Swedish family, or even a cabin further out on the archipelago, you'll find plenty of perfect rentals in Stockholm.
Worried it'll take ages to find the right place for you on Airbnb? That's where I come in. I've put together a list of the 15 best Airbnbs in Stockholm. I'll help you find somewhere for you to stay that perfectly matches your travel style, budget, and taste – however quirky it may be!
Quick Answer: These are the Top 5 Airbnbs in Stockholm
OVERALL BEST VALUE AIRBNB IN STOCKHOLM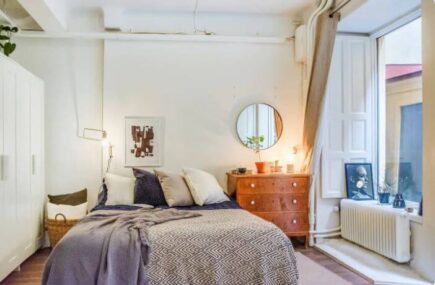 OVERALL BEST VALUE AIRBNB IN STOCKHOLM
Cute Old Town Studio Apartment
> $$
> 4 Guests
> Great location
> In a historic building
BEST HOMESTAY IN STOCKHOLM
BEST HOMESTAY IN STOCKHOLM
Old Town Room with Baltic Sea View
> $$
> 4 Guests
> Private bathroom with tub
> Complimentary tea and coffee
BEST AIRBNB FOR COUPLES IN STOCKHOLM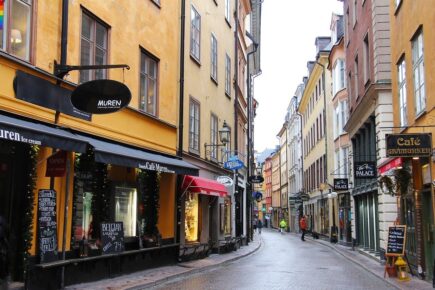 BEST AIRBNB FOR COUPLES IN STOCKHOLM
Cute and cosy Gamla Stan Studio
> $
> 2 Guests
> Great location
> Quiet and homely
BEST AIRBNB FOR FAMILIES IN STOCKHOLM
BEST AIRBNB FOR FAMILIES IN STOCKHOLM
Homely Södermalm loft
> $$
> 4 Guests
> Fully equipped kitchen
> Separate single rooms
BEST LUXURY AIRBNB IN STOCKHOLM
BEST LUXURY AIRBNB IN STOCKHOLM
ETAGE Old Town Loft
> $$$$$
> 2 Guests
> Balcony in Master bedroom
> Indoor Fireplace

Unlock Our GREATEST Travel Secrets!
Sign up for our newsletter and get the best travel tips delivered right to your inbox.
What to Expect from Airbnbs in Stockholm
The majority of Airbnbs in Stockholm are residential apartments and flats, you can either choose between a private room or the entire rental unit, depending on your needs and budget. Most properties are hosted by locals, although there are some which are professionally managed by agencies.
In most Stockholm Airbnbs, you can expect all the amenities you would have at home, such as fast Wi-Fi, air conditioning or heating, a kitchen, and bathroom facilities. Of course, if there's anything particular you need, you can filter your search.
One thing that is basically guaranteed is that you'll be in a great location within walking distance of all the top things to do in Stockholm, or at least close to a train station to get into the city centre with ease.
But before you dive into the best Airbnbs in Stockholm, let's take a look at the types of accommodation you can find.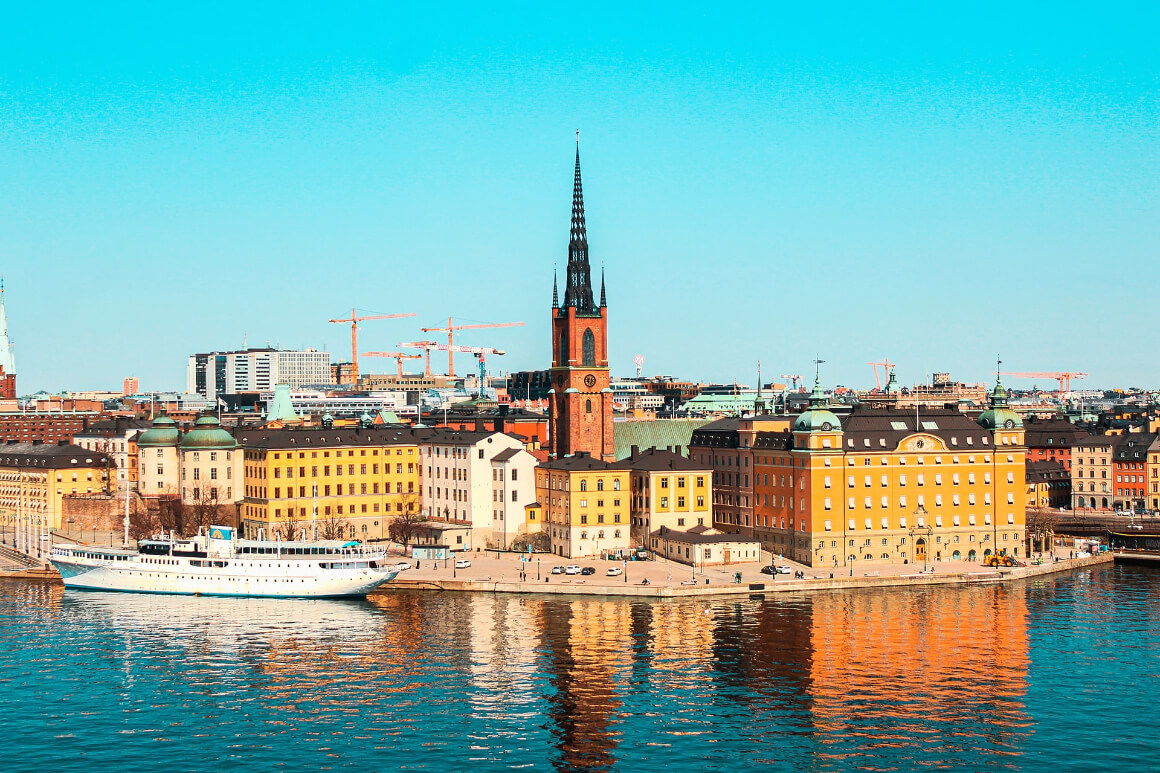 Types of Airbnbs in Stockholm
There are many types of Airbnbs you can rent in Stockholm, but they each come with their pros and cons. Here are the main types of accommodation options to choose from.
Apartments
In Stockholm, the majority of vacation rentals up for rent are apartments. Usually, they can be found in old, historical buildings that have been refurbished into modern apartments with all the mod cons you would need.
Stockholm is an impressive example of Neoclassicism architecture and many apartments are great examples of these styles.
Apartments can range in size and price, you can find a cosy studio for one on a cheap budget, or a luxurious penthouse for six or more guests, depending on what you fancy.
The Old Town has a plethora of apartments to rent of all budgets, but as they tend to be in old buildings (hence, Old Town) they rarely have elevators. More modern apartments can be found further afield in Norrmalm near Central Station or Södermalm.
Houses
A house to rent is rare in the city centre, but on the outskirts, you can find a full house, or cabin-style lodgings, that offers a perfect escape from the bustling city life and connects you with nature. Houses tend to be more expensive than apartments, and rarely provide any more benefits, so I haven't included many in my list below.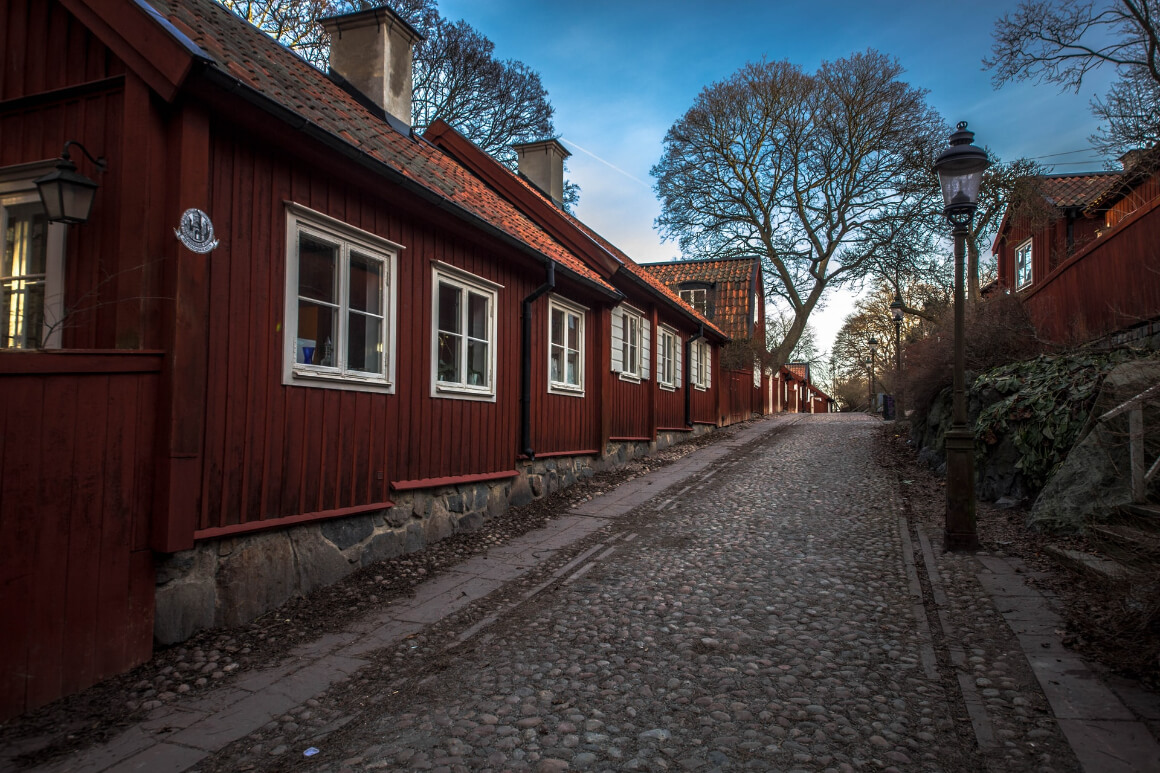 Private Rooms
A private room in a shared home is a great choice for those who want to have a comfortable space to themselves without renting an entire place. These kinds of rooms are popular choices for solo travelers and couples. They are often the most affordable option on Airbnb making it a good choice if you prefer to save your cash for other things.
The benefit of a private room means you can have a proper bedroom, plus access to things like the kitchen and clean bathroom (way better than staying in a hostel in Stockholm!) – though these properties are usually shared with the other members of the house. In Stockholm, many private rooms have their own desk space which can be ideal if you need to work or study during your trip.
Another perk of staying in a private room in a local home is you'll have a host to give tips and tricks to best discover the region.
Why Stay in an Airbnb?
Local Experience: Whether your host is a private owner or a business, they'll be able to give you the top tips on what to do nearby. That doesn't just go for Stockholm, but for everywhere in Sweden.
Unique properties: Airbnb has every kind of property you could think of. There's even a 'unique stays' search function, where you can find your dream property on the site
Privacy: Whether you're travelling with the whole family or your other half, it's nice to have your very own space where you won't be disturbed.
Affordability: Airbnbs offer a lot more value for money than equivalently priced hotels. And with big group stays, you can split the cost multiple ways!
Safety: It might seem a little weird staying in someone's house; however, both hosts and guests are vetted by Airbnb reviews to ensure the safety of both. Sweden is overall safe, and the Airbnb booking security just adds a little extra to it.
The Top 15 Airbnbs in Stockholm
Now that you know what to expect from Airbnbs in Stockholm, it's time to look at my top 15 vacation rentals. I have tailored this list with different travel styles and budgets in mind, so you'll be sure to find a place to stay in Stockholm on this list.
Enjoy!
Do you want the perfect Stockholm Airbnb that combines value, style, and location? Then look no further than this cute studio apartment in one of Stockholm's hottest areas, Gamla Stan. It can comfortably fit 2 people in, although up to four people can stay here. Stockholm can be frightfully expensive too, so it's a relief to know that you can use the fully equipped kitchen to whip up a meal!
Whatever you've come to visit the Swedish capital for – be it arts and culture, fine food, or nightlife, this apartment has all within a 15-minute walk. It'll be hard to find a better apartment in Stockholm than this place!
Stockholm is one of the most expensive cities in Europe, so it can be pretty tricky for budget travellers. However, tricky isn't the same as impossible, and this charming private room is the best Stockholm apartment for you! It's just a hop, skip, and a jump from Stockholm Central Station, and the metro station into the city.
Although this is a private room, you'll have access to the entire apartment, with your own separate entrance to the kitchen. You also have strong Wifi and a balcony to enjoy a sunny day sipping your coffee. You'll only be sharing with one other guest, so you'll be sure to find this a comfortable space to relax in during your visit to Stockholm.
Digital nomads don't ask for a lot when they travel. However, there are a few basics such as a laptop-friendly workspace and fast Wi-Fi that can't be missed, no matter how nice an apartment is! Luckily, this entire rental unit is trendy, cool, and offers everything to help you meet a deadline.
Though it can sleep up to six guests, it's affordable price is ideal for one or even a couple visiting Stockholm. There are two bedrooms, each with a double bed. The second bedroom has two double beds, perfect for those travelling in a small group. There's a full kitchen, so you can prepare coffee and snacks between jobs.
Another bonus is this private apartment is located in the heart of Stockholm city centre, so you're perfectly situated within walking distance of many attractions – another bonus of staying in this entire rental unit.
Is This the Best Travel Pack EVER???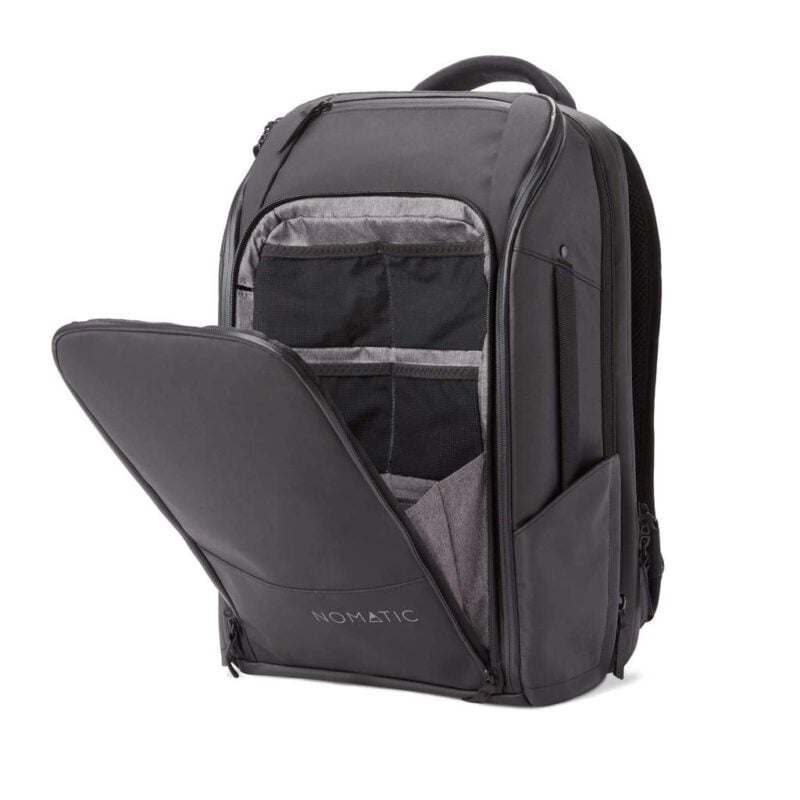 1 Guest
Great central location
As you may have already guessed from the listing name, this is the best Airbnb in Stockholm for solo travellers! The friendly hosts will be happy to give you recommendations on where to go and what to do, so you won't feel alone in the Swedish capital. Also, you don't have far to go to meet new people as there are several restaurants, cafes, and things to do within walking distance.
If you'd prefer to catch up with friends and family that you're missing, there's Wi-Fi in the apartment so you can FaceTime or Skype home!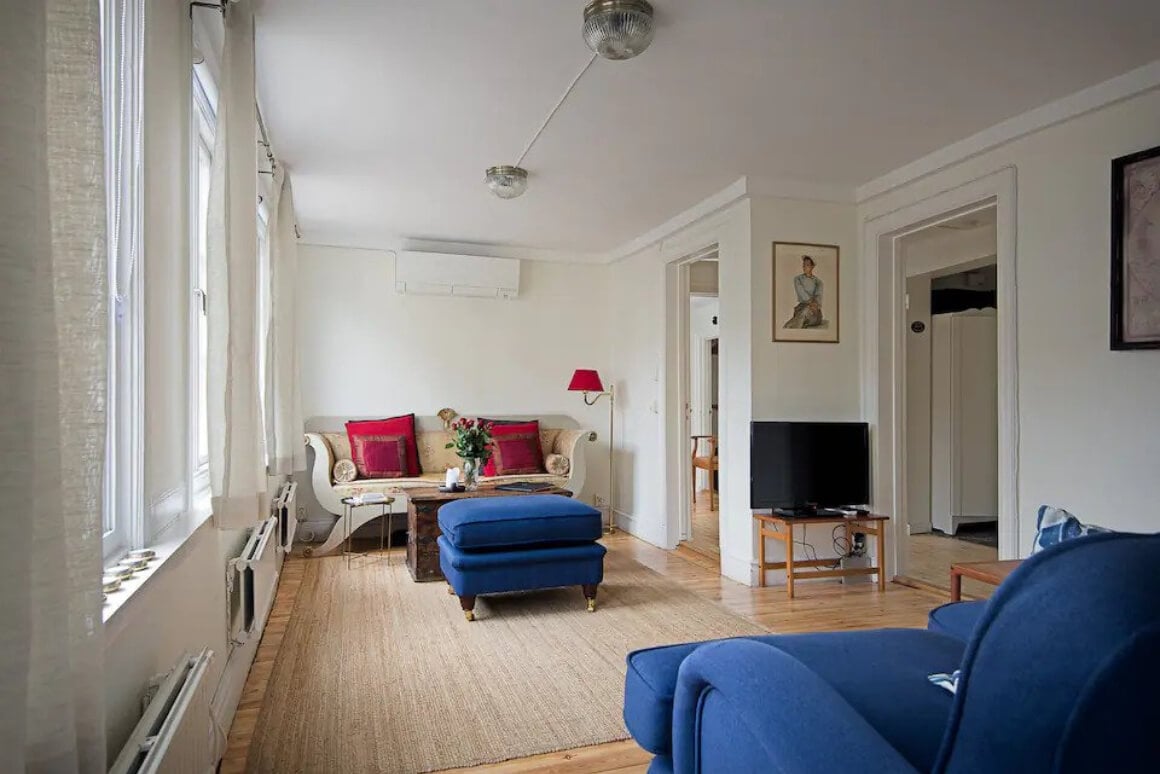 $$
Huge Apartment W/ Rooftop
Gamla Stan is one of the coolest areas for nightlife in town, so let's check out one of the coolest rentals in Stockholm in that area! The classic décor is homely and charming and it's a snug place to watch a movie or your favourite TV series the morning after the night before!
Though this is a one-bedroom apartment, there are two sofa beds that can sleep up to four people, allowing enough space for six guests to sleep. There is also a rooftop terrace that is the ideal place to share some drinks on a warm summer's evening. Guests should note that this is in a historic building on the fourth floor and there is no elevator.
And of course, it's close to some of the best pubs, clubs, and bars in the Swedish capital, as well as being around the corner from the Royal Palace, so you can dance the night away without getting a taxi across town!
6 Guests
Beautiful living room
If you're happy to splash a little more cash on your Swedish getaway, check out this place. Not only is it one of the best luxury Airbnbs in Stockholm, but the best in town period! The penthouse apartment is above a 500-year-old square in the Old Town, and the large windows offer awesome views.
The apartment is packed with books, so pick your favourite off the shelves and find a comfy nook where you can enjoy it. If you're visiting in summer, enjoy a tasty meal out on the balcony overlooking the square!
2 Guests
Balcony in Master bedroom
Gold framed beds, an indoor fireplace, and rustic wooden beams are just a few of the things that will catch your attention at this awesome Stockholm apartment. As a gorgeous penthouse in the Old Town, this is perfect for you to enjoy visiting the best places to visit in the city with your soul mate – or even 6 more of your nearest and dearest!
If you're booking it, it's only fair that you get that master bedroom – with its balcony providing awesome views of the Old Town! It may be expensive, but it's well worth parting with your money to stay in one of the overall best Airbnbs in Stockholm!
4 Guests
Fully equipped kitchen
This awesome loft in Södermalm is equipped for families of any age. It's unusual to find somewhere where mum and dad get their own space and the kids can have separate rooms too, but this homely loft is full of surprises.
It's in a quiet area too, so it'll be easy to get to sleep. Not that you'll be far from the action though, there are plenty of shops and restaurants nearby on Mariaberget and you'll just be within walking distance of the Old Town!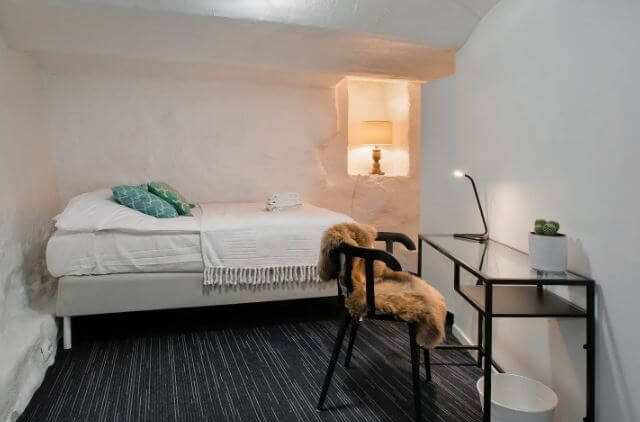 $$$
Complimentary toiletries
If you and your mates want to be right among all the best the Swedish capital has to offer, look no further than this apartment. There's space for you and 5 friends – although some of you may have to be content with sharing a bed!
This place has plenty of character – it's actually in some underground refurbished 17th-century vaults – pretty cool, right? Prepare a big group meal in the kitchen before a night out in Gamla Stan's trendy bars and nightlife!
$$
Lovely, sunny courtyard
3 Guests
Lots of children's toys
When planning your Stockholm itinerary, you will find that there is no better location to base yourself in than this apartment in Södermalm!
Great for a couple, a small group of friends, or a family with an only child, as you can fit three guests in here. This apartment is very kid-friendly – there are lots of toys, chill spaces, and they can even play out in the large farmyard, which is enclosed. You can even add an extra bed for a toddler!
Top Value Airbnb in Stockholm Archipelago | Luxury Summer Cabin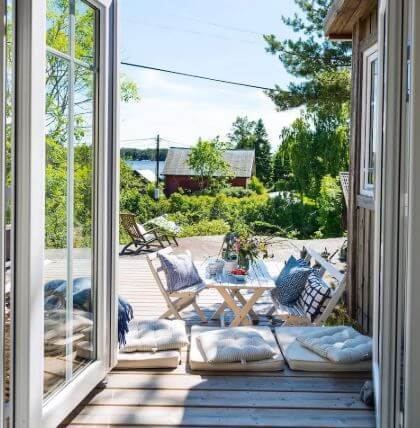 5 Guests
Fully equipped kitchen
For this awesome Stockholm Airbnb, let's head a little further afield. Out into the beautiful archipelago, you'll find this stunning entire cabin to rent. This is the ideal getaway if you want to swap the hustle and bustle of the city for the picturesque surroundings of forests, waterways, and cosy log cabins.
Although it's out in the sticks, there are plenty of creature comforts to keep you comfy. An LCD TV, coffee maker, and a Blu-ray player!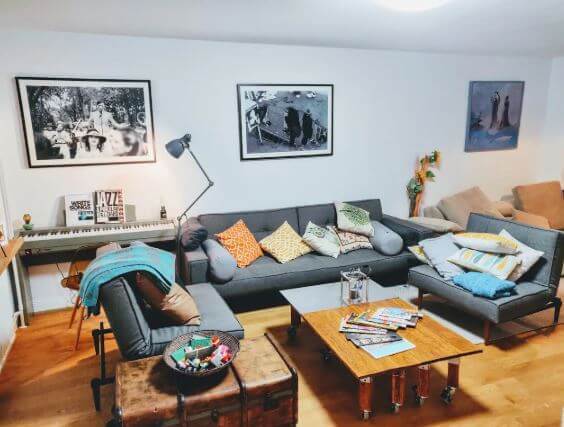 4 Guests
Laptop friendly workspace
I've already shown you a few great apartments in Södermalm, and that's because plenty of the best rentals in Stockholm are based there. This is a great one if you've got an early flight, as it's super easy to get to Arlanda Airport from here.
Hopefully, though, you'll have time for a longer stay in this cosy and trendy flat. It's got a chillout couch and a PlayStation if you want to relax, and a workspace with a wireless mouse if you're looking to get some emails fired off!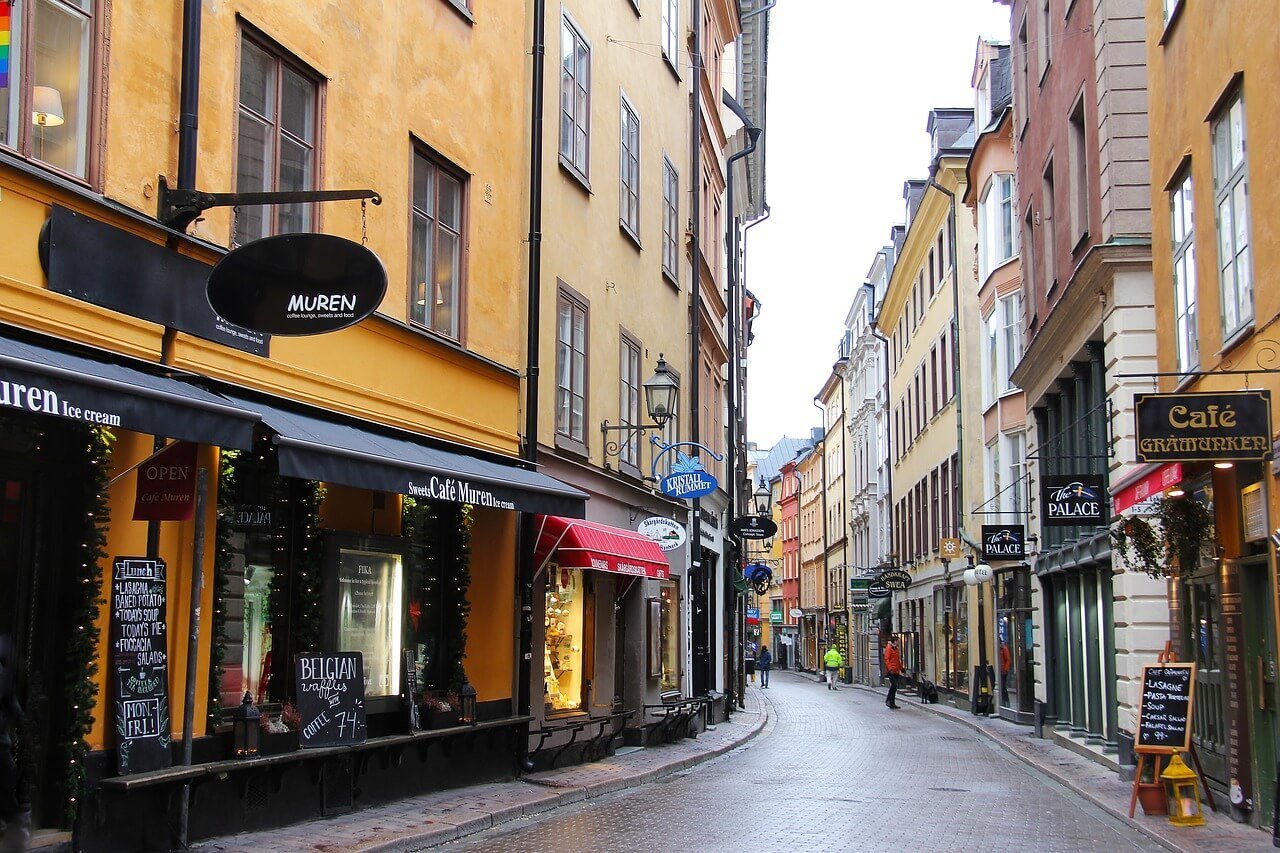 If you're travelling with your other half, you don't just want any old apartment. That's why this awesome Gamla Stan studio is perfect. This cute and homely place is just two minutes away from the Royal Palace, so you definitely can't complain about the location! There are also several Old Town attractions within a stone's throw.
If you fancy a romantic night in, cook a meal in the kitchen and enjoy it either stretched out on the sofa or surrounded by the fairy lights at the small table! If you're backpacking Stockholm on a budget, this would make for the ideal base.
$$
Complimentary tea and coffee
4 Guests
Private bathroom with tub
If you really want to get to know a new city, there's nothing better than local knowledge. So, a homestay in Stockholm is an excellent idea if that sounds like you! I've checked out a few, but this awesome spot in the Old Town combines good value with style, not to mention that reviews say your host is absolutely lovely!
You have your own private bathroom, with towels and toiletries supplied! Added to that, there's complimentary tea and coffee and use of the common areas. Also, the view of the Baltic Sea is pretty special!
2 Guests
Convenient location
With such awesome Stockholm homestays, I couldn't just leave it at one. Södermalm is one of the most popular areas in town, and this historic building boasts bay windows and lots of light that will have you feeling relaxed and content.
Homestays are often a good idea if you're travelling on a budget too, so you can keep your costs down by preparing your meals on the backyard BBQ!
If you're hoping to stay longer, the host offers discounts on stays of a week or more!
Don't Forget Your Stockholm Travel Insurance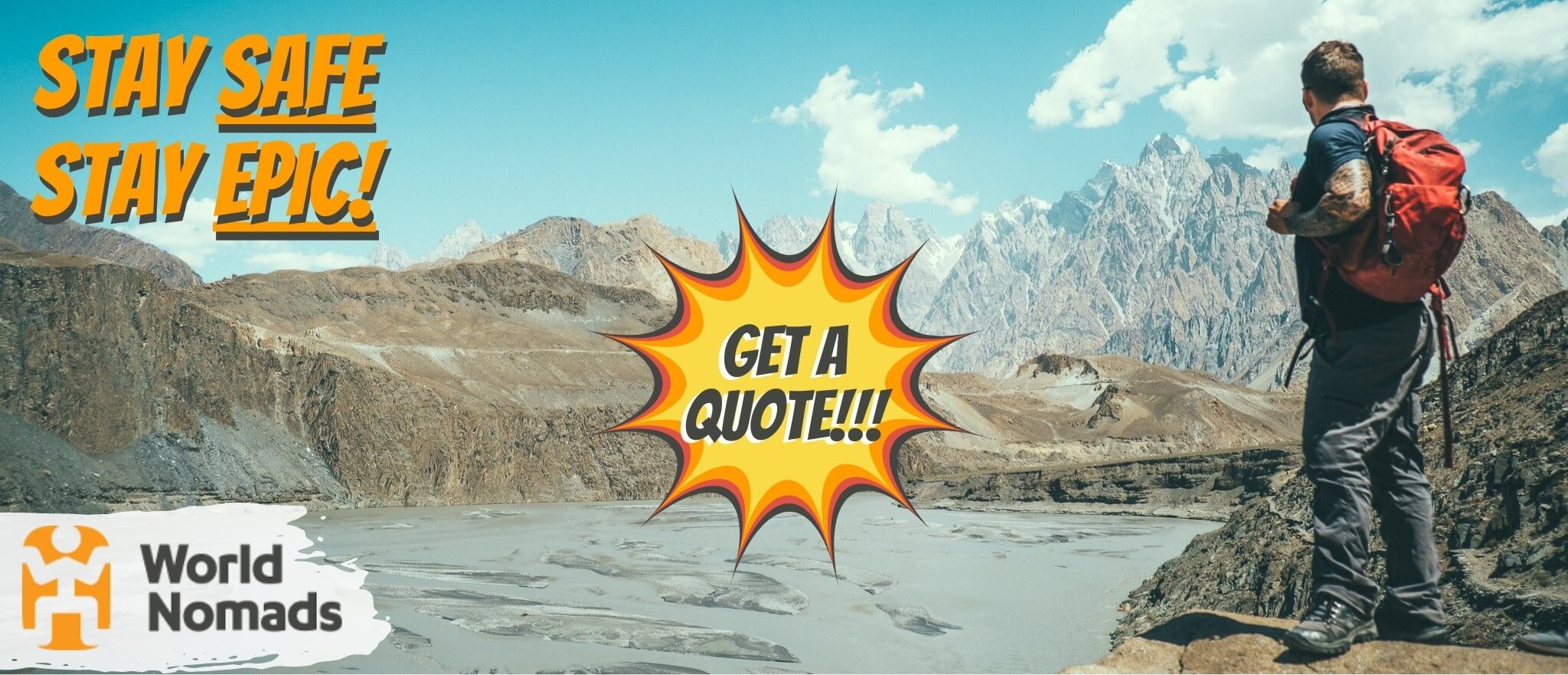 World Nomads' mission is to support and encourage travellers to explore their boundaries. They offer simple & flexible travel insurance, and safety advice to help you travel confidently.
They've been doing it since 2002 – protecting, connecting, and inspiring independent travellers just like you.
Get a quote below or read our in-depth review!
World Nomads provides travel insurance for travelers in over 100 countries. As an affiliate, we receive a fee when you get a quote from World Nomads using this link. We do not represent World Nomads. This is information only and not a recommendation to buy travel insurance.
Final Thoughts on Stockholm Airbnbs
So, that concludes my list of the best Airbnbs in Stockholm. I hope that you've found somewhere that perfectly matches your budget, travel style, and the size of your party (especially if you're a big group!)
As you can see from the list above, there are plenty of choices. Do you want to stay with a local family? Check. Do you want a cool loft right in the centre of all the action? Check. Do you want to be surrounded by nature in a cool cabin? Also, check.
If you feel I've given you too much choice, take it easy and go for my best value Airbnb in Stockholm – Cute Old Town Studio. Not only is it in a great location, but it also combines value and style effortlessly.
Now you've got a better idea of where to stay in Stockholm, all that's left is for me to wish you a fantastic trip! Have I missed anything on this list? Let me know in the comments.
---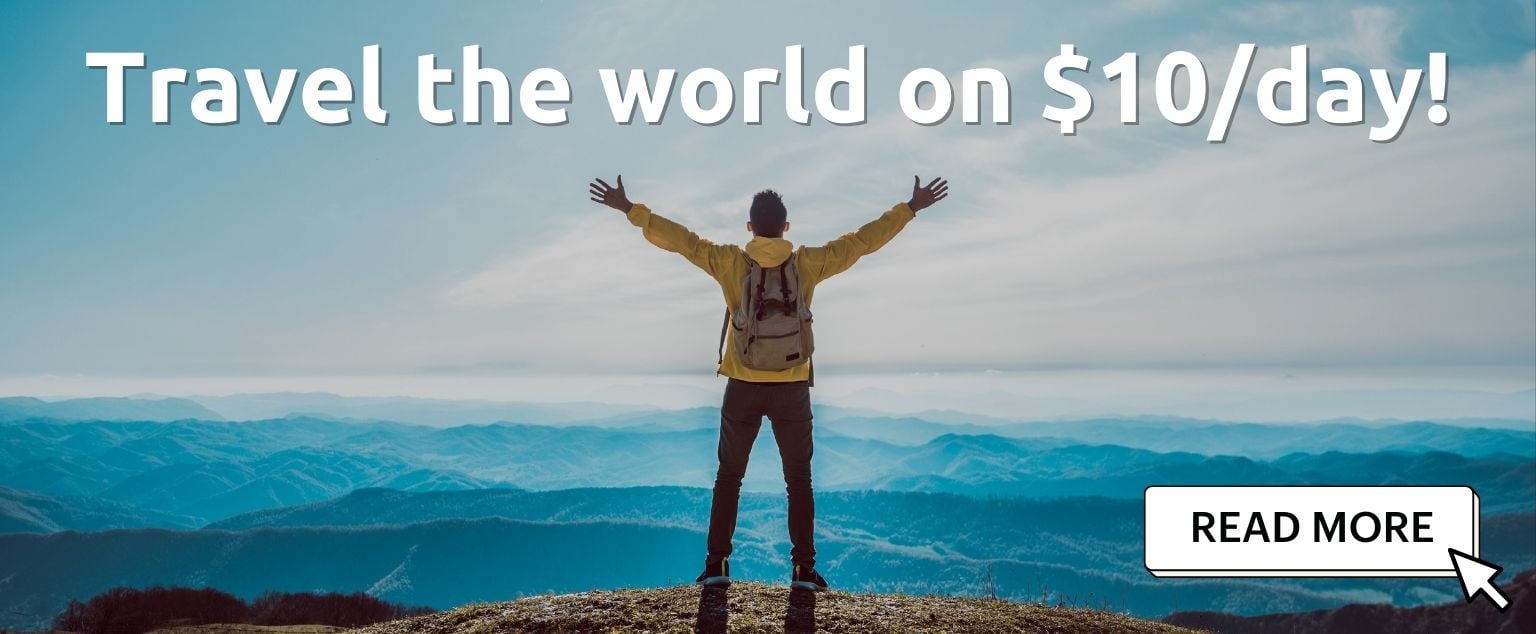 And for transparency's sake, please know that some of the links in our content are affiliate links. That means that if you book your accommodation, buy your gear, or sort your insurance through our link, we earn a small commission (at no extra cost to you). That said, we only link to the gear we trust and never recommend services we don't believe are up to scratch. Again, thank you!