If you're looking for a European city break with tons of culture, lashings of history and more than a hefty helping of cool design, then Stockholm is the place for you.
Naturally, there's loads of things to do in Stockholm. Take a few days in the city to marvel at the medieval buildings in Gamla Stan, get to grips with Stockholm's history at its many, many museums, and submerse yourself in the foodie scene at any number of sleek, pioneering restaurants. It's an awesome city that's managed to perfectly mix its centuries-old heritage with contemporary urban living.
But away from all the usual sightseeing, there's so much more to discover, which is why we've decided to create this guide to unique things to do in Stockholm. When it comes to cool, off the beaten track, feel-like-a-local stuff to do, we've got the very best that this kooky capital has to offer.
Top Things to Do in Stockholm
You might think you can just rock up in the city and spontaneously decide what you want to see. In theory, this is always a possibility. However, if you look at the many incredible places to visit in Stockholm, you might get a bit overwhelmed. To make it a bit easier for you, we've listed our top favorites below!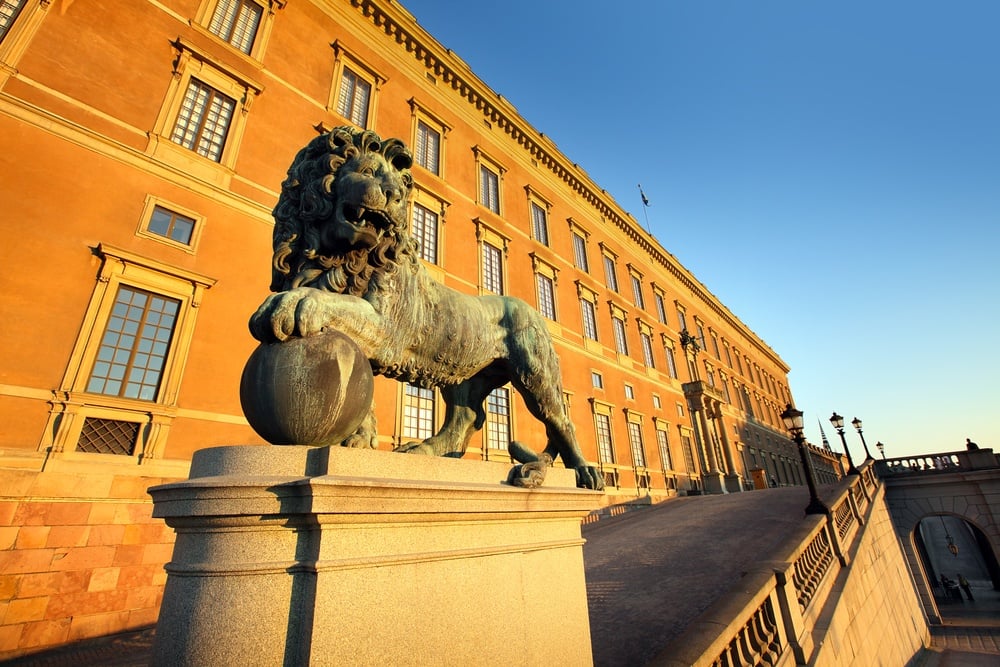 No trip to Stockholm would be complete without spending time exploring Gamala Stan, the city's famous old town. Dating back to 1252, the area is awash with charming cobbled streets and wonky architectural wonders from the middle ages. In fact, it's claimed that this is one of the best-preserved medieval city centres in Europe – and it's not hard to see why.
Centred around the two main streets of Västerlånggatan and Österlånggatan, the area is easily walkable. Start from Stortorget, the oldest square in Stockholm, take a stroll along Köpmangatan, the city's oldest street, and see if you can find the Mårten Trotzigs alley – you might need to breathe in though. It's only 90 centimetres wide!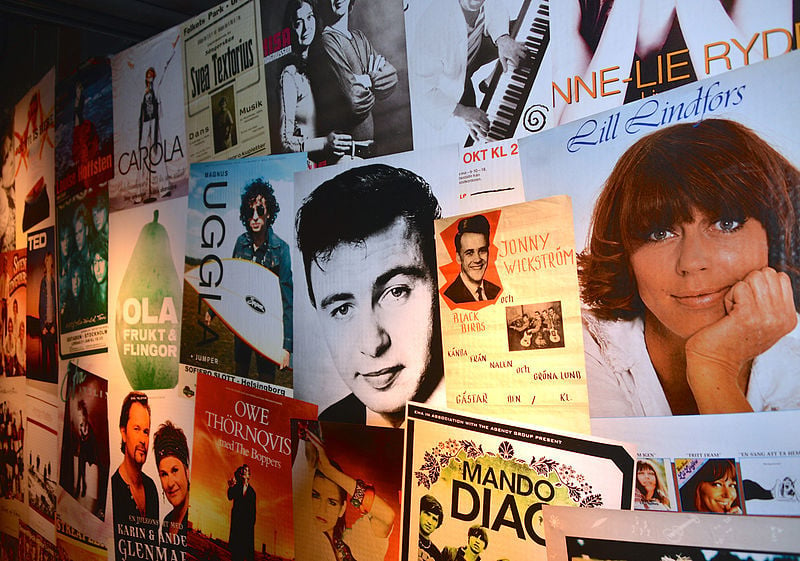 Yes, Sweden might be famous for cool designs and Vikings, but it's also renowned for being the home of the iconic pop group ABBA. Fans of the band will, of course, want to pay homage and say thank you for the music (sorry) at the ABBA exhibit at the Swedish Music Hall of Fame.
Even those who aren't totally into the disco-dancing Eurovision Winners will love this place with its array of camp costumes, fun, interactive displays, and performances. It's part of Sweden's pop music heritage, after all.
FIRST TIME IN STOCKHOLM
Gamla Stan
Gamla Stan is a small and charming island nestled between Norrmalm and Sodermalm. It is Stockholm's Old Town and is one of the best-preserved medieval centres in Europe.
Places to visit:
Be inspired by the exhibits and displays at the Nobel Prize Museum.
Delve deep into history at the Museum Tre Kronor.
Visit the Royal Palace and watch the changing of the guard.
For more Places to Stay, check out our full Stockholm Neighborhood Guide!
3. Discover the enclave of cool that is Sodermalm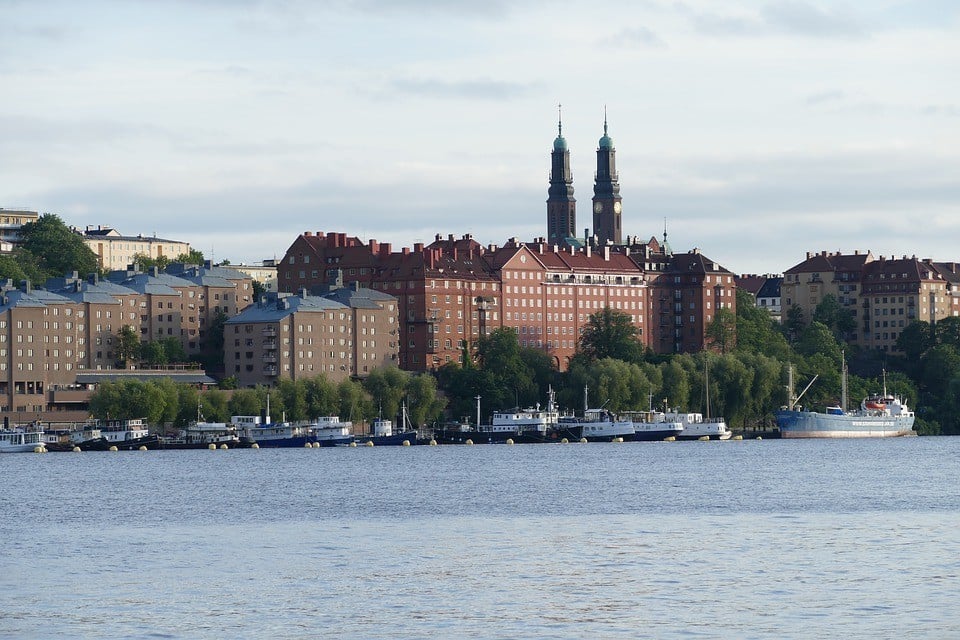 Just a quick skip over the water from the centre of town is Sodermalm. This artsy corner of the city is actually one of Stockholm's numerous islands and is totally worth your time if you're into hip hangouts and quirky coffee shops. There are a couple of Stockholm's best hostels in this area as well.
Take the Sjövägen, a passenger ferry that departs hourly from Nybrokajen, and then spend the day on the island strolling around the relaxed neighbourhood, dipping in and out of trendy shops. Make sure to check out its glut of renovated industrial buildings, like Fotografiska, a cool photography gallery. In the summer, Tantolunden park is perfect for picnics and chilling on beaches along the water's edge.
4. Gaze at the amazing ruins of Vasa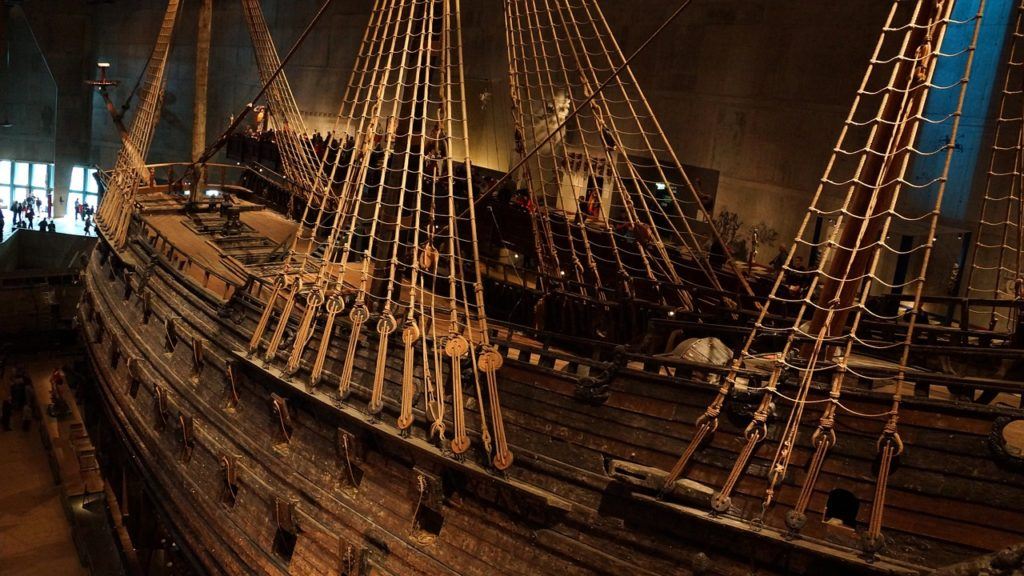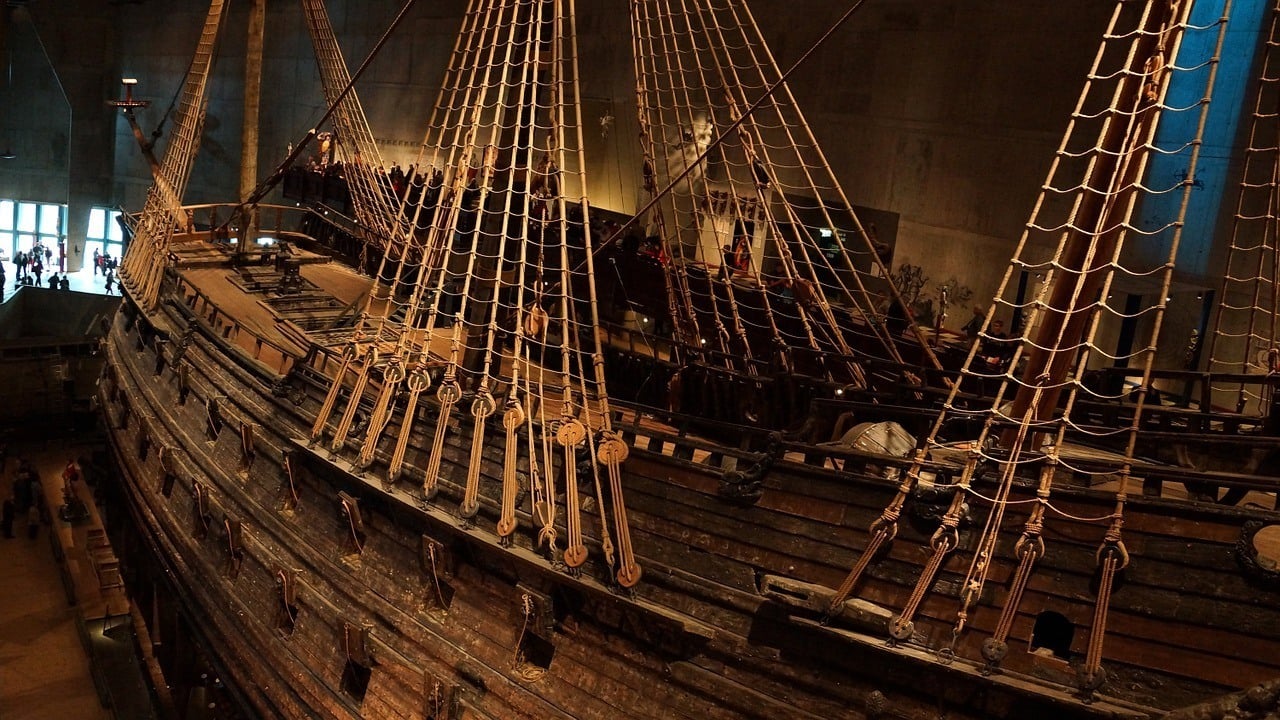 Inside the Vasa Museum on the island of Djurgårde is the remains of an amazing Swedish warship. Vasa set sail on her maiden voyage in 1628 but, despite (or because of) being amazingly well armed with 64 guns, was unable to support her incredible weight and only made less than one nautical mile before a gust of wind tipped her over.
The ship sat in the Swedish bay for an amazing 333 years before it was raised in 1961. Today the incredibly intact relic sits for visitors to see the might of ancient warships (not all them sunk from being fat, okay?) and learn about this unique piece of history.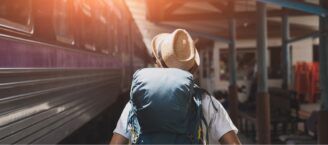 Unlock the The Broke Backpacker's GREATEST Travel Secrets
Sign up for The Broke Backpacker Newsletter to receive weekly tips on how to travel on a budget + a FREE copy of The Backpacker Bible!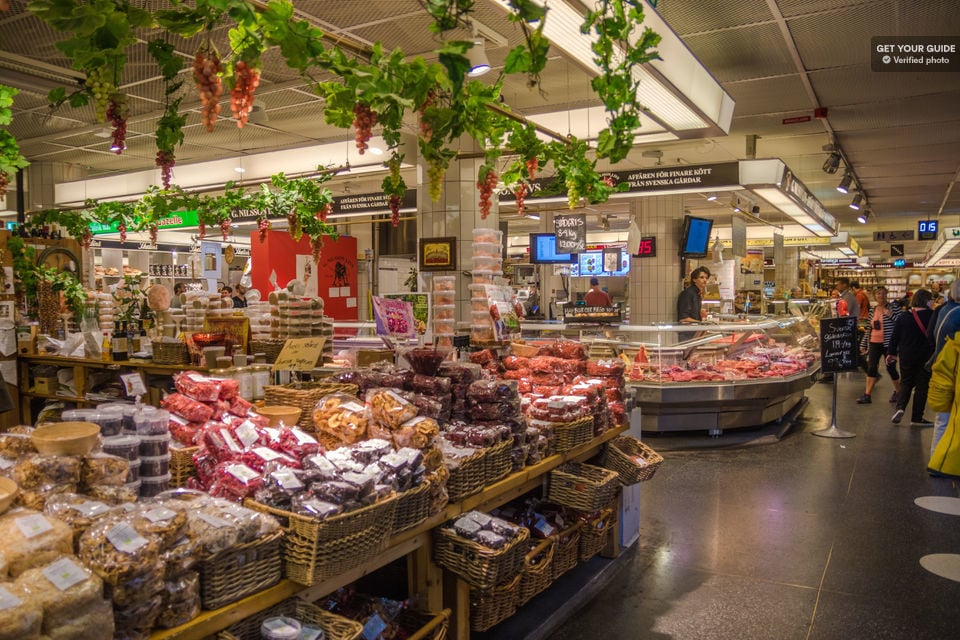 What better way to get to grips with what a city is all about than getting stuck into their food scene? Food is a massive deal in Stockholm, and we're not talking about just the smörgåsbord. Take yourself around some of Stockholm's top foodie spots and enjoy all the delicious dishes on offer.
If the number of food choices just seems too much to comprehend, why not start your foodie feasting by trying to track down some of the city's classic snacks. We suggest searching out some cinnamon buns, called kanebullar, toast skagen (toast topped with prawns) and some Swedish meatballs, obviously.
6. Sip coffee in one of the oldest cafes in the city
Another part of Sweden's heritage is coffee. Drinking a lot of strong coffee is essential… If you want to be Swedish, that is. There's even a word for what basically amounts to a chilled coffee break with friends or colleagues: fika. This comes from 19th-century Swedish backslang for kaffi (coffee).
There's no better way to experience the Swedes attending their various fika than by going to the oldest surviving cafe in Stockholm. Called Vete-katten, this 1920s place looks the part, both inside and out. Now owned by a famous pastry chef (Johan Sandelin), it's got some knock-out baked snacks too.
Elevate this activity to MUST status in cold weather. This is a necessary thing to do in Stockholm in winter.
Unusual Things to Do in Stockholm
7. Hit up a hipster flea market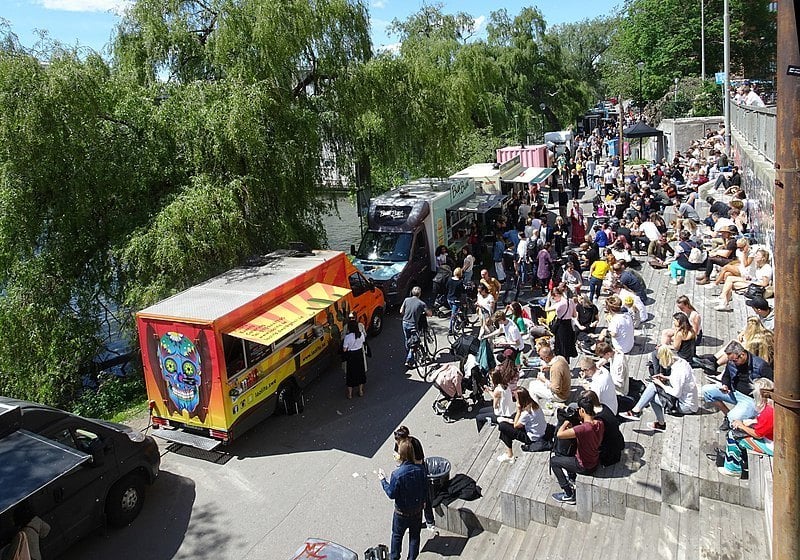 Swedish food, Swedish design, Swedish stuff, in general, is cool. Let's face it, they've got the whole hipster thing down to a T. To see how the local fashionistas are doing things, and maybe to feel like you're part of it all, take yourself down to the flea market of Hornstull Marknad.
Here, you'll be able to pick up a little bit of everything, from vintage clothing to retro glass lamps. And when you need some welcome respite from all the browsing and buying, one of the cool food trucks that rock up here will be able to satisfy your hunger.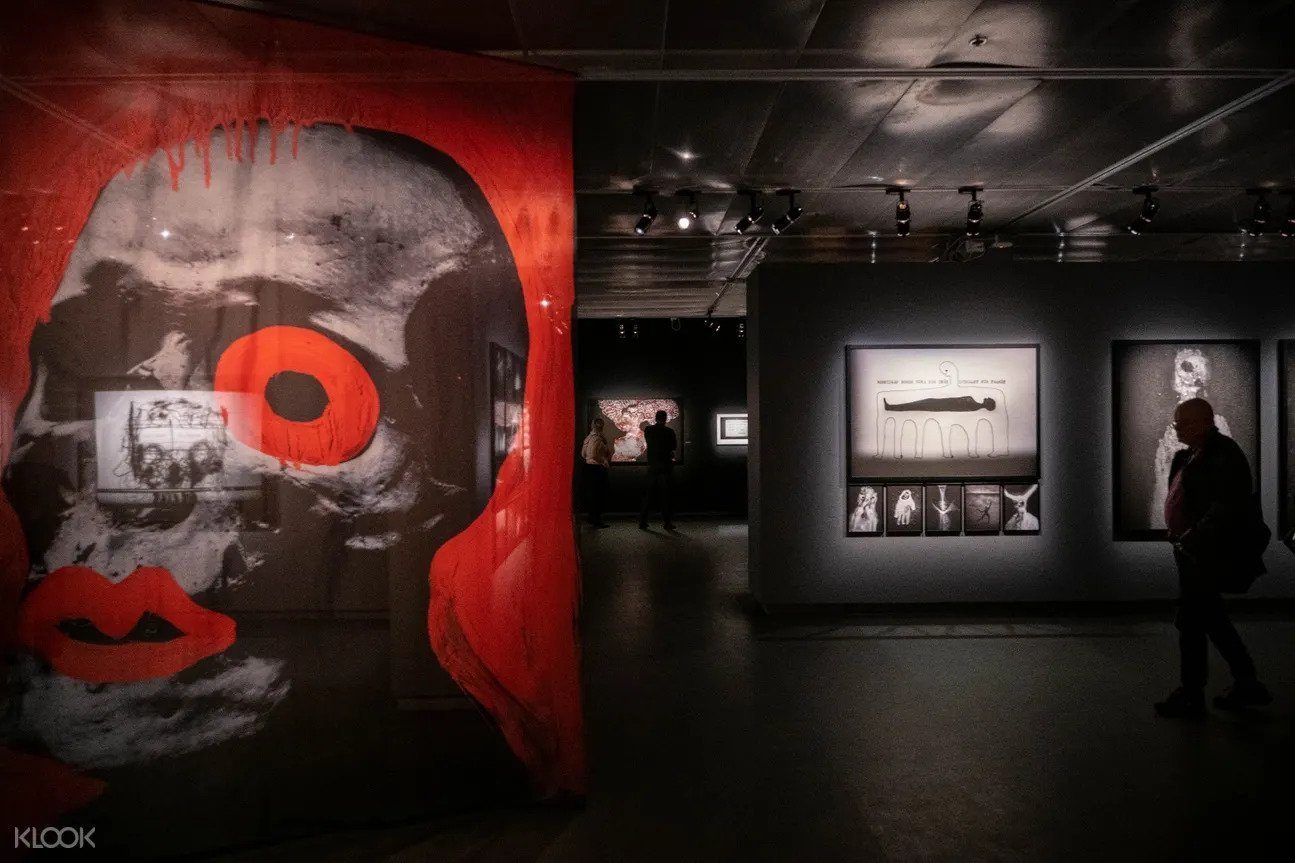 The world knows that Stockholm is a pretty cool place for design. Ever heard of Ikea? Well, that's not even the half of it. Those of you keen on contemporary aesthetics who want to find out more about the Swedish capital's art scene should make a beeline for Fotografiska.
This cool gallery is a great spot to see works from Stockholm's contemporary art world. Not only are there interesting exhibits from the likes of Annie Leibovitz and Rober Mapplethorpe, but it's a pretty sweet spot to settle in for some people-watching. One of the most interesting things about the space is that you can take part in a photography course there yourself, and really get to grips with snapping pro shots of your travels.
9. Light up the Color by Numbers exhibit at Telefonplan tower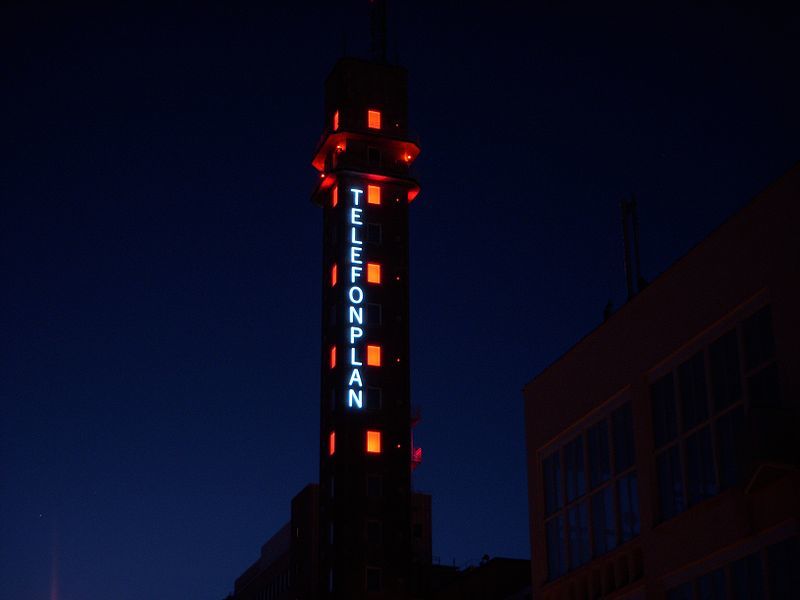 Those of you who are looking for unusual things to do in Stockholm at night might really like this. It's not every day that you have the power to literally change the color of a building – but my friends, in Stockholm, this dream is possible.
The Light up the Color by Numbers exhibition is an art installation on the side of a huge tower. Head to Stockholm's Telefonplan Tower, and you'll be endowed with powers to change the colors of the exhibit. All you need is a mobile phone, which is what is used to take control of the lights, and then you can light the night to your preferred color palette. You can visit the project's website for the specifics.
Safety in Stockholm
Stockholm is super safe. In fact, it has been consistently ranked as one of the world's safer cities; it was ranked the safest city in the EU a few years ago, too. Muggings are rare; murder is almost non-existent: crime levels are definitely what we'd call low.
The only thing to watch out for, we'd say, is crowds of people binge-drinking at the weekends. Especially if you're not used to it. Londoners might not even notice it, but if you're from a more conservative area (drinking wise), you'll stay out of trouble!
Another thing is to watch your pockets. To lift a phrase repeated by Singaporean police: low crime doesn't mean no crime. Pickpockets still get around, especially in more touristy areas, so watch out if someone is acting shady around you or tries to distract you with something weird. Check out our roundup of the best travel insurance.
Travel with peace of mind. Travel WITH a security belt.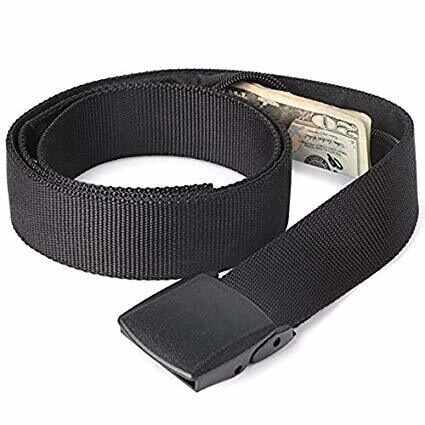 Custom-designed BY the Broke Backpacker FOR broke backpacking, the Active Roots Security Belt will keep your valuables safe no matter where you go.
It looks exactly like a normal belt except for a SECRET interior pocket perfectly designed to hide a wad of cash or a passport copy. Never get caught with your pants down again! (Unless you want to.)
Check on Amazon
Things to Do in Stockholm at Night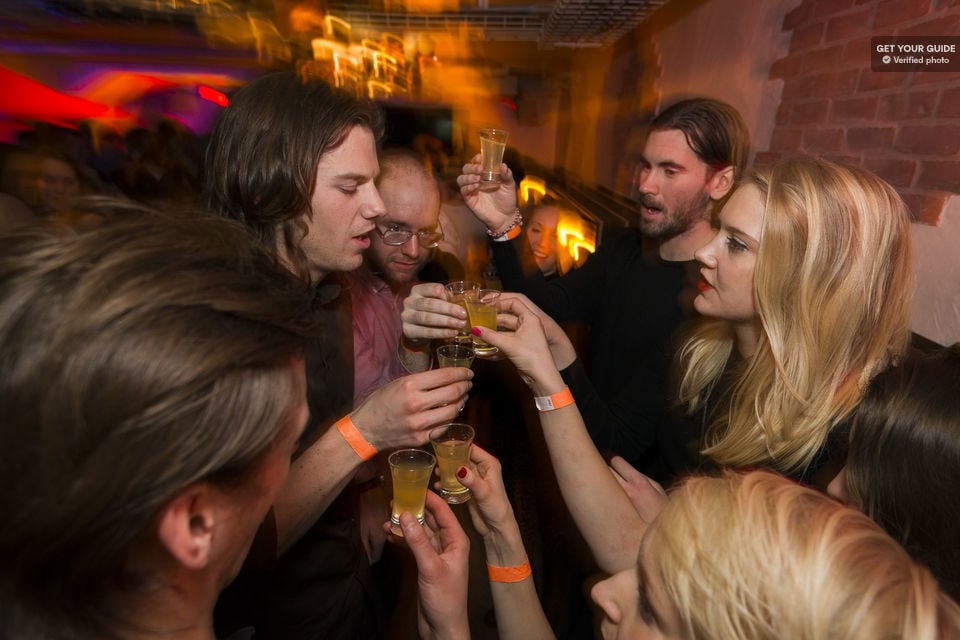 People who want to party will get on well in Stockholm. The city has got an awesome selection of bars and clubs where you can dance the night away – and Swedes love to party (and drink). Depending on what you're into, opt for a quiet drink in a local bar, a packed venue with live music, or the city's biggest club – Sturecompagniet.
If you're a solo traveler in Stockholm and want to meet some new buddies, or just want to experience the city's hottest nightspots, you should jump on a bar crawl. This is a good trick to save yourself the stress of wandering around trying to find a cool bar – and worrying about overpriced club entry.
11. Night at the museum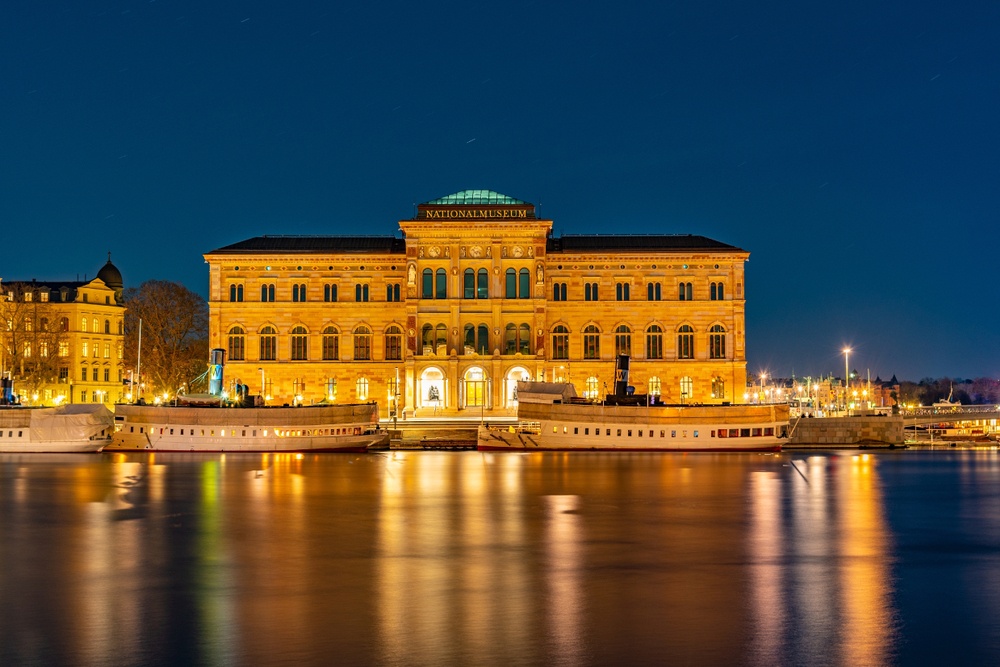 Those of you out there who don't fancy a drink in the evening, don't you worry. Stockholm isn't all about boozy bar crawls at all. In fact, there's ample opportunity to keep you entertained. A whole bunch of the city's museums have special late night opening times at least once or twice a week.
Fotografiska is open until 11 pm most days (1 am at the weekend), the National Museum opens until 9 pm on a Thursday, and the Museum of Science and Technology until 8 pm. The late closing times are also great if you've packed your day full of hiking and adventures because you still get the chance to see the museums, too.
Where to Stay in Stockholm
Looking for a specific place to stay? These are our highest recommendations for places to stay in Stockholm.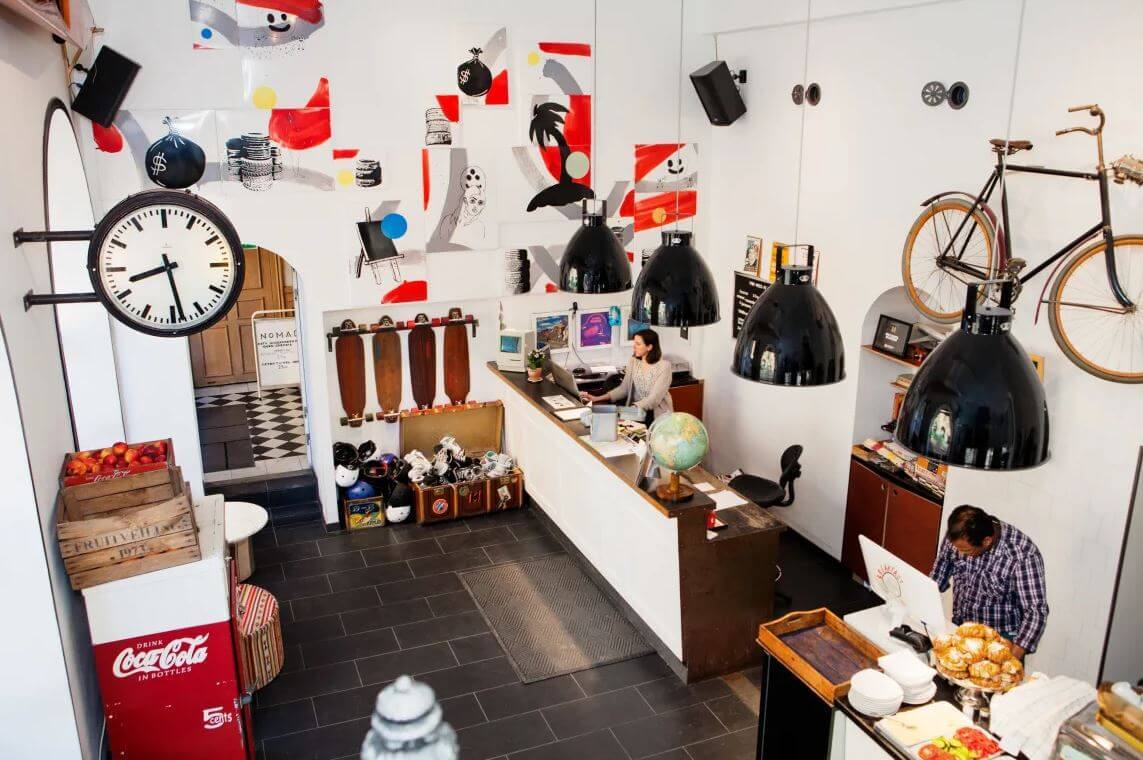 City Backpackers is our pick for the best hostel in Stockholm. Centrally located in Norrmalm, this hostel is close to the transit, popular tourist attractions, restaurants, shops and bars. They offer clean and safe accommodations and free wifi. There's also bike rentals, sauna, and ice skates to borrow in winter.
Sometimes the best way to experience a destination is from a good dorm room with good people. Book one of these sweet hostels in Stockholm and get ready for the time of your life!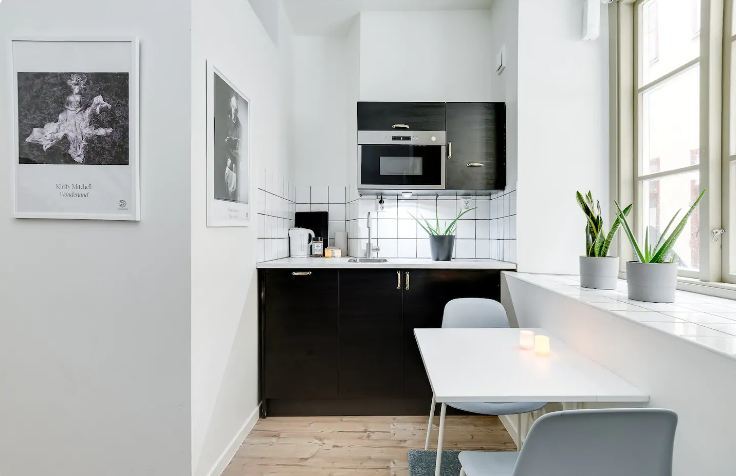 Right in the middle of the Old Town, super bright, clean and completely to yourself. This studio is the perfect home for your first stay in Stockholm. Be central and close to all of the hot spots while having the option to just chill inside and have a relaxed day – you can't do anything wrong with booking this Airbnb.
If you want more cute home options, check out our Airbnb Stockholm Guide!
This is our pick for the best hotel in Stockholm. Not only is it located at the heart of the city's coolest district, but it's a short walk to the top attractions of Gamla Stan and Norrmalm. Comprised of 48 modern rooms, this hotel has free wifi, private parking, and a myriad of features.
Romantic Things to Do in Stockholm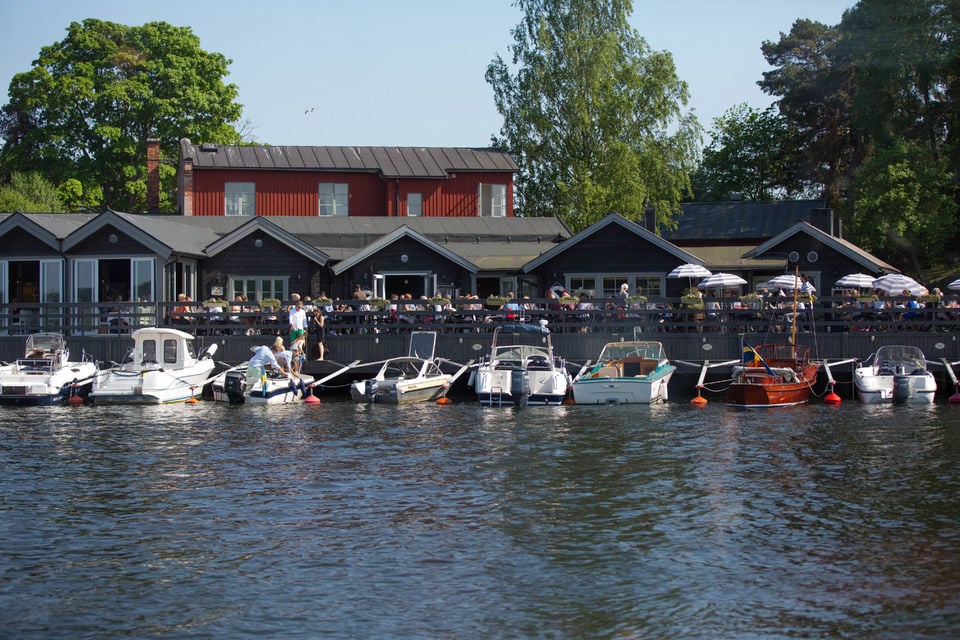 If you're anything like us, then you love pizza. So what sounds better than mixing your first love (pizza) with your second romantic love (your partner) for the most romantic night in the city on a pizza cruise? We kid you not, this is an actual romantic thing to do in Stockholm, and we're all for it!
Drifting along the quays of the city makes for a pretty special and unique dinner setting – and all for around the same price as a meal out in a restaurant on dry land. It's a no-brainer for us.
Depart from the Strömkajen ferry terminal and take a romantic cruise past the many glittering sights of Stockholm. The city looks even more beautiful from the water when it's lit up at night. This sounds like a pretty dreamy date night to us, and a memorable one at that.
13. Go for a picnic in some beautiful gardens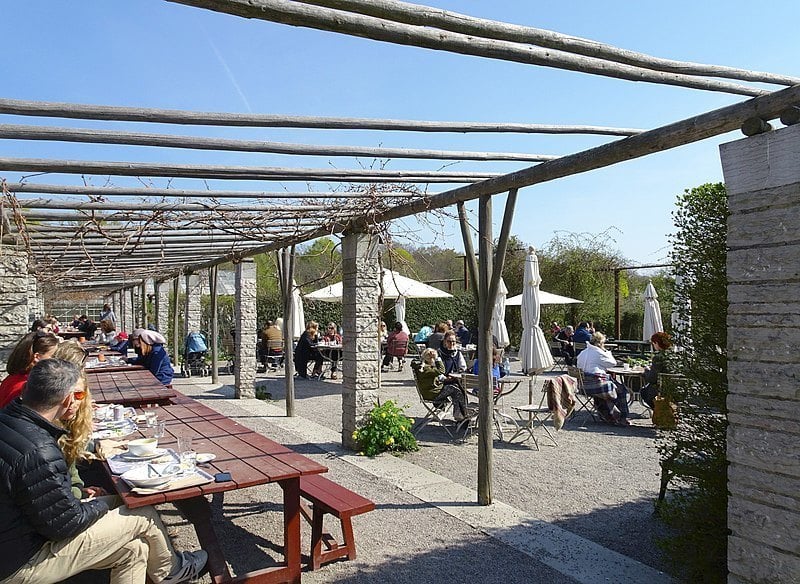 For something a little more land-based, but no less romantic, you should head to Rosendals Trädgård. The ever-so-stunning little oasis just outside the city is all lush lawns, blooming roses, and leafy trees, and we think this makes the perfect place for couples. Well, it might not be the best thing to do in winter time – maybe wait until the snow thaws…
Head to the gardens in the early afternoon with a picnic, a blanket, and a bottle of something fizzy, and spend the next few hours unwinding among nature. There's a cafe here too for those of you who can't quite manage to whip up a picnic in your hotel or hostel room (we know that can be tricky)!
Do You Need Travel Insurance
Don't forget to sort your travel insurance! We've put together a roundup of Travel Insurance for backpackers – check it out here, or if you're low on time, get a quote from World Nomads, our favorite travel insurance provider.
Getting an estimate from World Nomads is simple – just click the button or image below, fill out the necessary info, and you're on your way!

Best Free Things to Do in Stockholm
14. Gawp at the myriad of books at Stockholm Public Library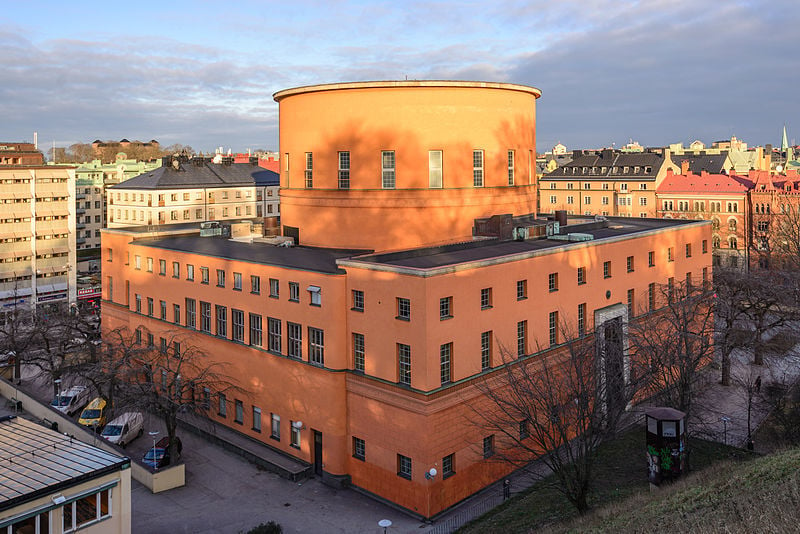 If you like books, then you're going to love the sight of a lot of books at once. That's where the Stockholm Public Library comes in as one of the city's best free things to do. Once you're in the library, it's just a case of marveling at how many books – and how many words – are packed into that space.
And what a space it is. Designed by Swedish architect Gunnar Asplund, this striking modernist structure dates back to 1928 and makes for the sort of place that isn't going to just be a treat for book fans, but for architecture buffs, design-lovers, and Instagram fiends the world over (you know who you are).
15. Make the most of all of the free museums
If you're travelling on a tight budget but you'd really like to see some of Stockholm's museums, don't you worry. The city is home to nineteen museums that charge no entry fees whatsoever. That's right: they're absolutely free!
To start with, The National Museum of Sweden is the ideal space to learn more about the country through art and design, whilst modern art fans will love Moderna Musee, with pieces from the likes of Picasso, Dali and Matisse.
History buffs might enjoy learning about ancient cultures at the Museum of Mediterranean and Near Eastern Antiquities, but the Swedish Museum of Natural History and Cosmonova is the place to go to learn about the universe.
Books to Read in Stockholm
Here are some of my favorite books set in Sweden and/or Stockholm:
The Backpacker Bible – Get it for free! Learn how to ditch your desk and travel the world on just $10 a day whilst building a life of long-term travel with an online income. To inspire and help the next generation of Broke Backpackers, you can now grab 'How to Travel the World on $10 a Day' for free!
Girl with the Dragon Tattoo: Murder mystery, family saga, love story, and financial intrigue combined into one satisfyingly complex and entertainingly atmospheric novel, the first in Stieg Larsson's thrilling series.
The 100-Year-Old-Man who Jumped out of a Window and Disappeared: This quirky book has charmed readers across the world. It's one the quirkiest books that's stayed in my mind until now.
Let the Northern Lights Erase Your Name: A Novel: Alone and adrift, Clarissa travels to mystical Lapland, where she believes she'll meet her real father. There, at a hotel made of ice, Clarissa is confronted with the truth about her mother's his­tory and must make a decision about how—and where—to live the rest of her life.
Best Things to Do in Stockholm with Kids
It's always nice to get out into nature and let kids of all ages run off some steam when you're on holiday as a family. Thankfully, Stockholm has some fantastic opportunities to enjoy its wilderness. Just a short drive from the city itself and your children will be running amok in the natural landscapes surrounding the city.
Take some time to walk the paths and try to spot the wild animals that call the area home. From deer to moose, spotting the animals in their natural habitats is always exciting – and more rewarding and ethical than visiting them in a zoo. You can also try and locate ancient stone structures and have a picnic in the great outdoors. The perfect day out for your whole gang to enjoy time together.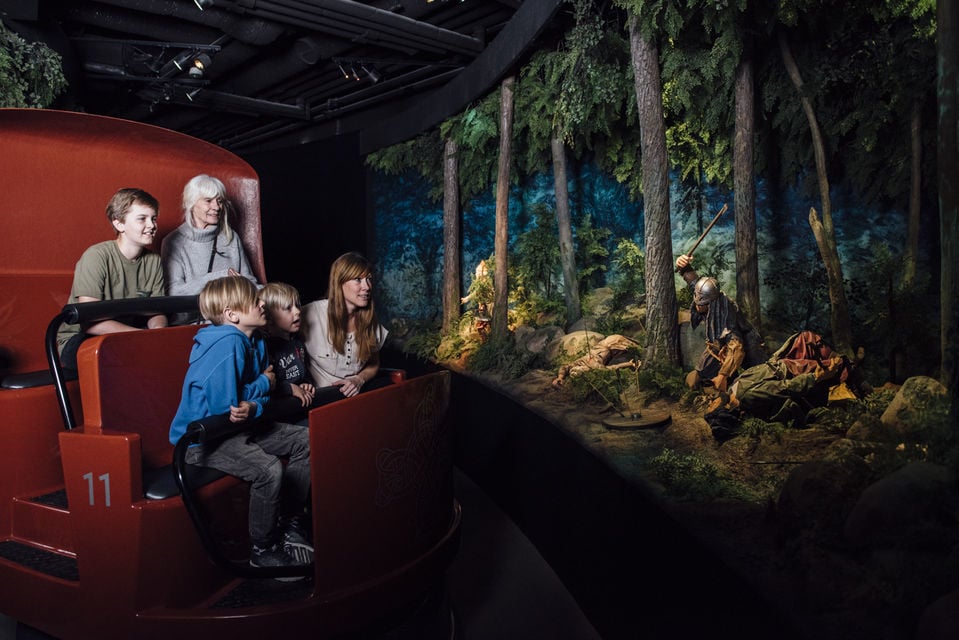 A trip to Stockholm wouldn't be complete without learning a little bit about the Vikings, right? These fearsome warriors are up there with pirates, knights, and ninjas as the coolest "groups" that children get obsessed with. Well, they can learn more about 'em at Stockholm's Viking Museum.
This place will be a breeze for parents with ten-year-olds who want to run around and look at guys with swords and axes (and learn about them in the process). If it's raining and you really cannot bear the thought of walking around getting soggy, this museum will be a lifesaver. It even boasts the Ragnfrid's Saga – a ride that makes all that learning fun!
3 Day Stockholm Itinerary
If you only have three days to spend in Stockholm, you can certainly see and do plenty that the city and the surrounding area has to offer.
Even if the weather in Stockholm is poor whilst you are here, there are plenty of awesome things to do inside as well as out. Pray for good weather obviously, but don't be discouraged if the weather's gloomy, that's just a fact of life whilst traveling Sweden.
Day One: Gamla Stan and City Center
To get to grips with Stockholm, we will start day one in this Stockholm travel guide in the iconic Gamla Stan area. One can easily spend an entire morning meandering through the tiny streets, sipping coffee, and taking photographs either by themselves or through a free walking tour. If possible, pack a lunch with you to avoid eating at any of the overpriced restaurants.
Sweden remained a neutral country in WWII (what a luxury!) while most of Europe was torn to shreds. This means that Stockholm was never bombed, and thus the streets of Gamla Stan are impeccably preserved.
Skansen is one of the world's first open-air museums. A visit here will give you a taste of what Swedish life like in centuries past. The Museum of Contemporary Photography is a really cool place for anyone with even the slightest fascination/appreciation for photography.
Stockholm is one of the few major capital cities in Europe that has been relatively unscathed by large-scale industrial warfare. To complete your somewhat touristy introduction to Stockholm, check out the Royal Palace.
If you love history, I'd say paying the entrance fee to get inside the palace is well worth it. The Drottningholm Palace (Royal Palace) is situated on island Lovön and you can take a boat to get there if you want.
For sunset, go for a short hike along the Monteliusvägen trail and catch the epic views of the old town from the high vantage point.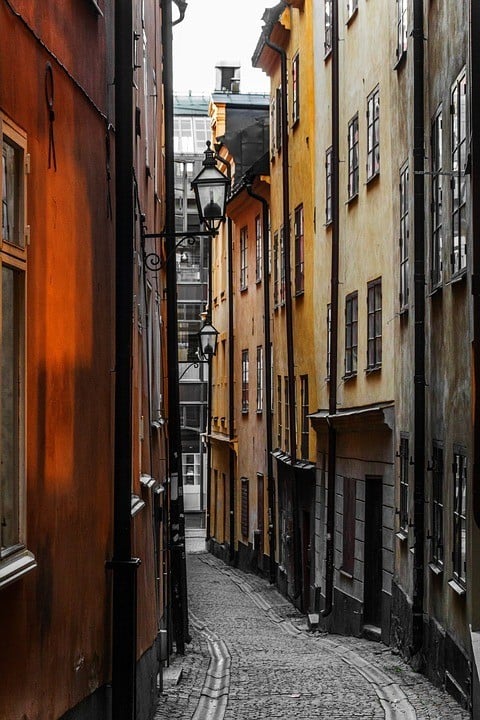 Day Two: Discover The Islands
Depending on your budget and interest, you can catch a boat from the city that takes you out on a grand day trip to see a bunch of the islands.
The options are endless in terms of which islands you can visit and for how long. Some of the boat trips are several hours long and are like a proper tour. Other boats are just ferries taking you to and from.
If you do plan on going to the islands, check out a few museums, and go to the Royal Palace, be sure to pick up a Stockholm Pass online as it will save you a ton of cash.
The best and most budget-friendly ferry company serving the Stockholm Archipelago is called Waxholmsbolaget (say that 7 times fast).
To get a bit off the tourist trail I recommend taking a boat for a day trip/hike to Svartsö. This island is one of the larger islands in the area and is home to very small year-round inhabitants.
Most people go to the islands right in Stockholm's backyard, so going to Svartsö will certainly get you more off the beaten path.
There are some awesome natural landscapes to be found on Svartsö. Bring your camera, hiking shoes, and a packed lunch/snacks as there are very limited food options on the island and all are insanely expensive.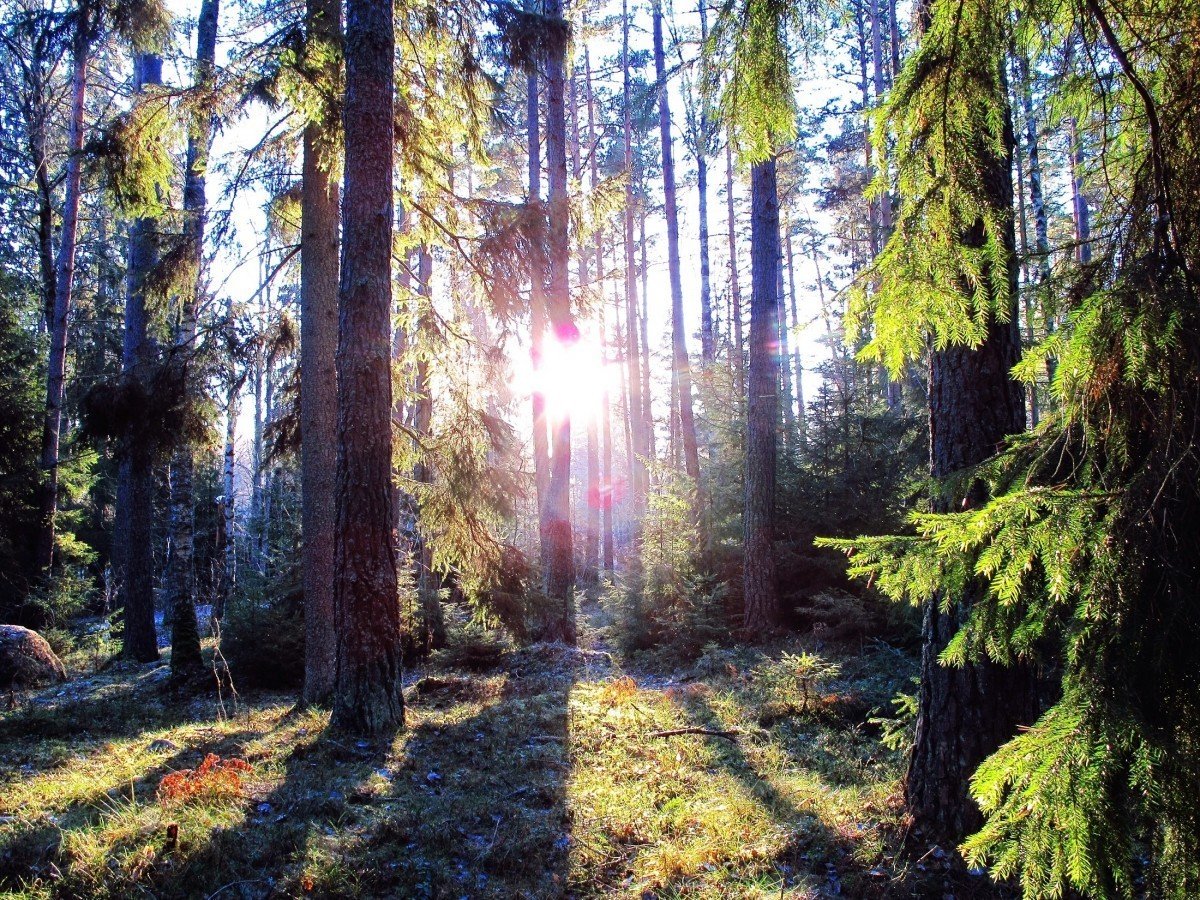 Day Three: Saunas, Hikes, and a Big Night Out
This is a day of contrasts. Especially if the weather is a bit fresh, you can start by heading directly for a sauna at Hellasgården, a recreation area inside Nacka nature reserve. I recommend that you don't eat too much, if anything, before your sauna as it does not feel good to have a deep sweat right after you have eaten a massive meal.
Of course, you do have the option to dive into the lake before, during, or after your sauna. Even if the lake is frozen over, there will be a hole in the ice cut specifically for this purpose.
After you have achieved Swedish sauna bliss, you can have a healthy lakeside picnic and just chill out for a while.
In the early afternoon, you can head over to the "Brooklyn of Scandinavia" hipster/eco post-industrial zone area—Hammarby Sjöstad—for a bike ride/craft beer tasting.
After a few hours of this, it may well be nap time back at your place, which you will need after sauna time and beer tasting. Upon being refreshed and ready to roll, get your pre-game on before heading out to enjoy a full night of hanging out at the famous Trädgården outdoor music space.
You'll probably make it back just in time to catch the next flight out.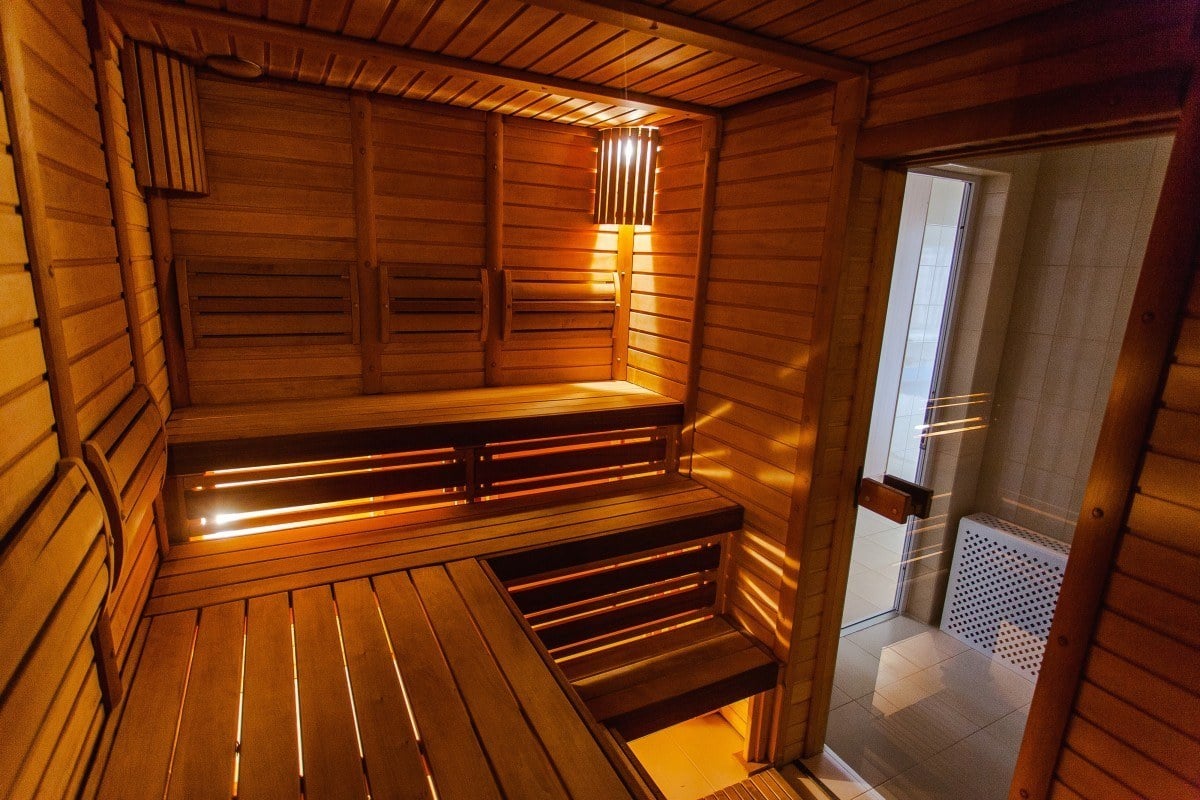 Conclusion
Stockholm is a little bit more special than you might have thought. There are some pretty cool things to see and do in the city, that will have your days packed with activities. It's not all Swedish design and smörgåsbord; it's history, culture, amazing architecture, family-friendly excursions, and getting out into nature. From skating on frozen ponds and getting involved in a building-sized piece of interactive art, to visiting the oldest cafe in the city for a look at the little-known Swedish coffee culture of fika, our epic guide to the best things to do in Stockholm will ensure you have a memorable time in the swish Swedish capital.
---
Find out how YOU can support the site.
We're a big site with a big team and this job isn't always easy. But we do it because we love it – we love providing epic and free content. We love the knowledge that our content keeps you adventuring. We don't ask for money, but if you'd like to find out how you can help the site in more organic ways, click the button below.
Thank you for your support 🙂
And for transparency's sake, please know that some of the links in our content are affiliate links. That means that if you book your accommodation, buy your gear, or sort your insurance through our link, we earn a small commission (at no extra cost to you). That said, we only link to the gear we trust and never recommend services we don't believe are up to scratch. Again, thank you!