If it was my last day here on earth, I hope I go out trekking up the most incredible hiking trails and enjoying the views from some of the most pristine mountain tops. There is nothing that fills me with more peace than a day spent on a gorgeous hiking trail through alpine forests, lush jungle or arid dessert.
Yep I love hiking! And today, I am going to inspire you to love hiking as much as I do. Welcome to our rundown of the 30 best treks on earth.
The Israel National Trail, Israel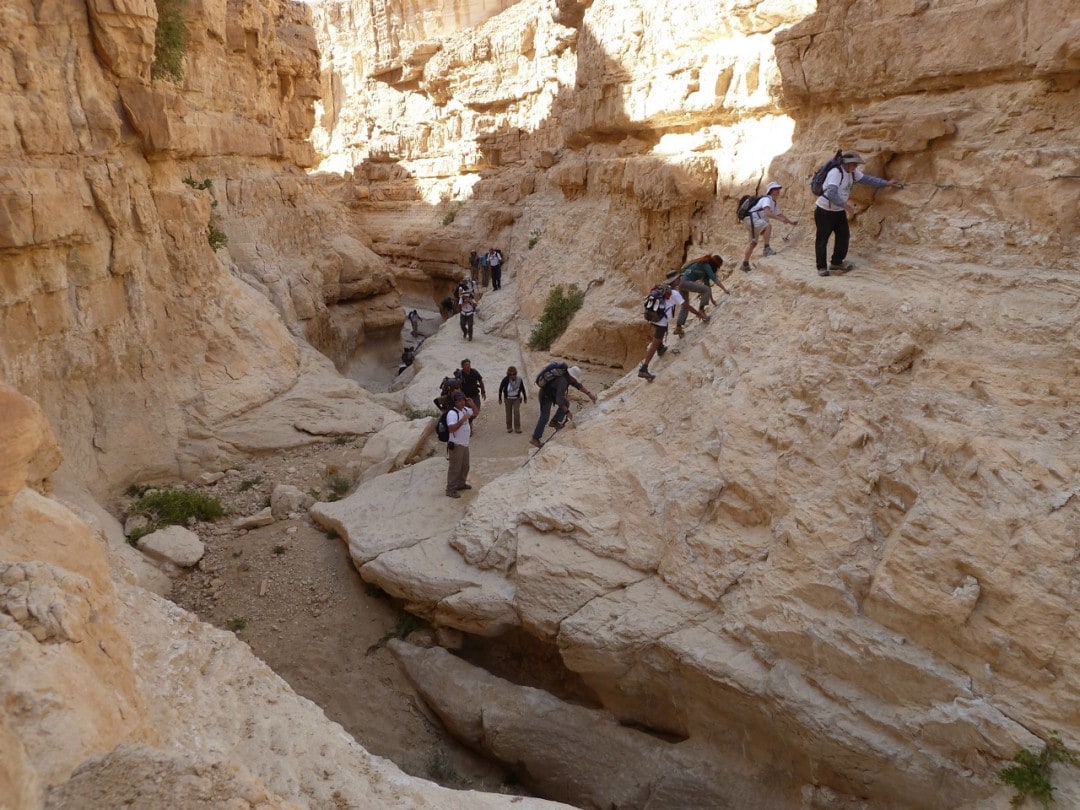 This epic hiking trail takes you right the way across Israel. That may sound big, but Israel is a small country. The Israeli national trail winds through the fantastic biblical desert landscapes. Where else on earth can you hike 600 feet below sea level on a hiking trail near the Sea of Galilee, before meeting up with the historic River Jordan?
When not leading you through scorching yet glorious desert this trail passes by Mediterranean beaches (Because by then you will happily jump into any body of water) Near the southern end of the Israel National Trail it meanders past fields full of wild flowers. This trail covers about 620 miles so try not to do it all in one day hike.
El Caminito del Rey, El Chorro, Spain
This narrow hiking trail hugs the edge of a mountain with the most incredible views you have ever seen! This is really a must do hike before you die. The trail is so steep and narrow that it's known to be one of the most dangerous in the world. Let's hope you are not afraid of heights! 😉
Aletsch Panoramaweg, The Swiss Glacier Trail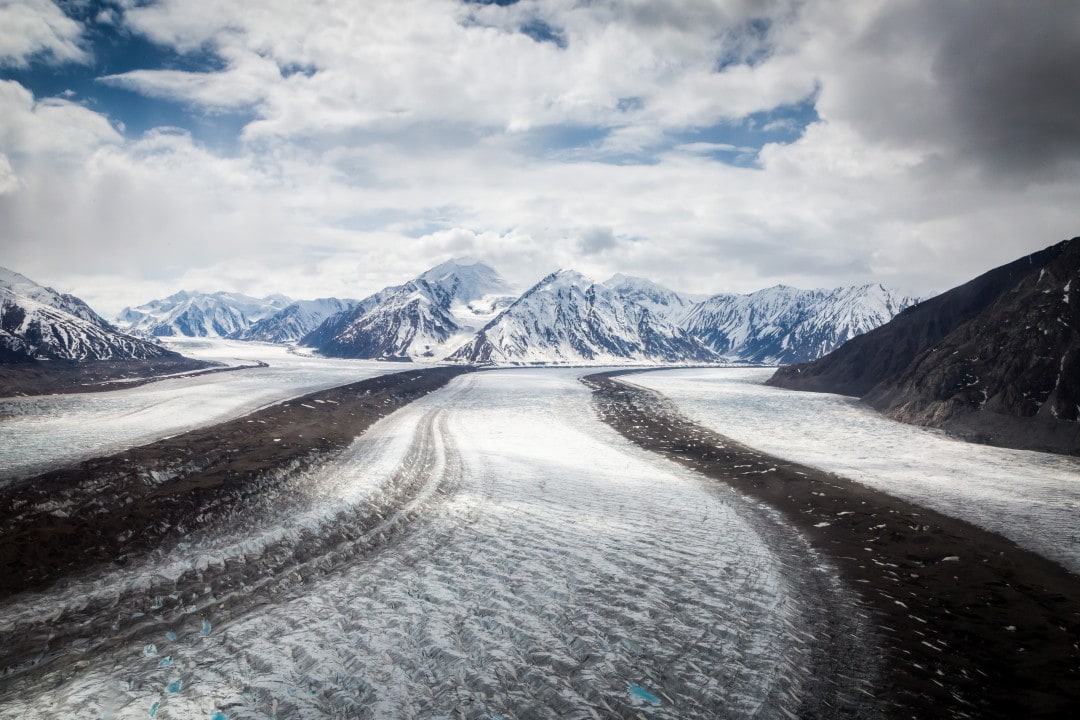 Who does not want to hike amidst glaciers and down below thirty two, yes thirty two, mountain peaks! This high country hiking trail starts after a gondola ride up into the mountains near Riederalp Mitte Switzerland. The three and a half hour hike takes you to a lovely alpine lake hidden among the glaciers. Of all the fantastic hikes in Switzerland this is one of the most gorgeous. (Plus it's doable in a single afternoon!)
The Mt Whitney Trail, California, United States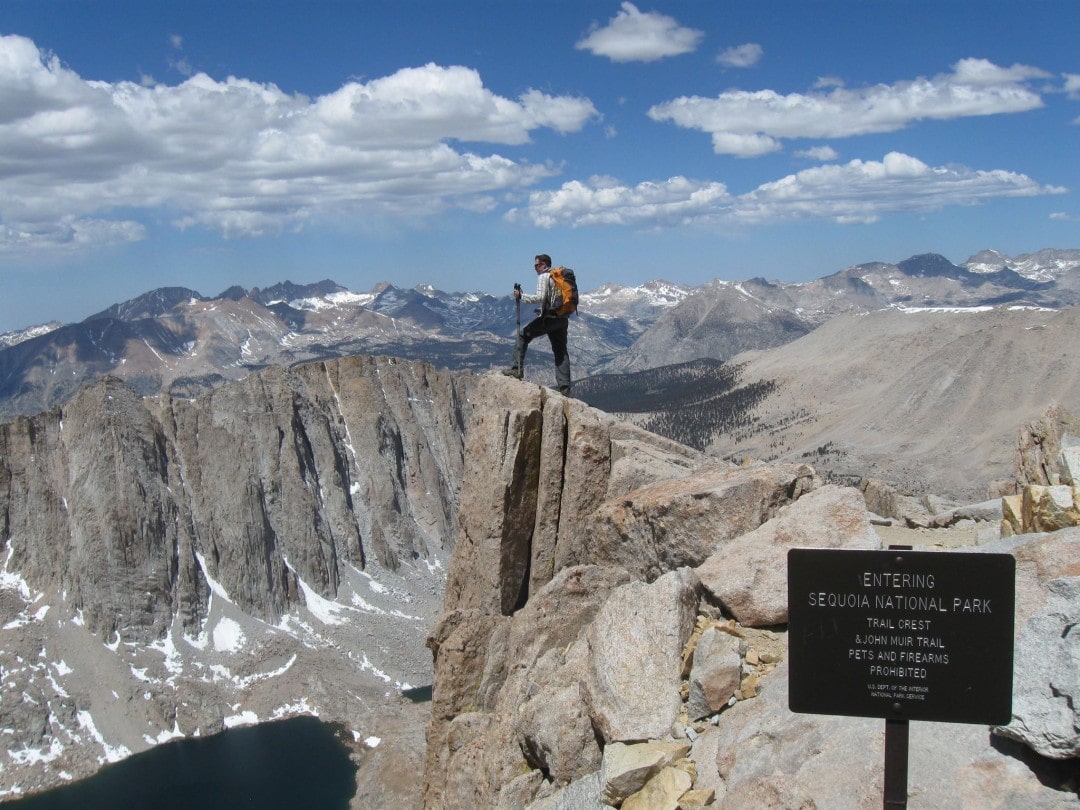 Mt Whitney (not named after Whitney Houseton) is the tallest mountain in the continental United States at 14,505 feet. The Mt Whitney Trail is a beast of a hiking trail starting at 8,360 feet at Whitney Portal and climbing through pristine alpine forests and than ninety-nine switchbacks before you even get within sight of the summit past trail crest. The views from the top of this mountain are out of this world and worth a 10.7 mile hike one way.
Only 20,000 hikers are allowed to do this, what I think is the best day hike in California, each year. Apply for a permit to hike Mt Whitney today through Recreation.gov and prepare for one of the best hikes of your life this summer! Wonder what to bring on a day hike? We have a post for that!
Markha Valley Trek, Ladakh, India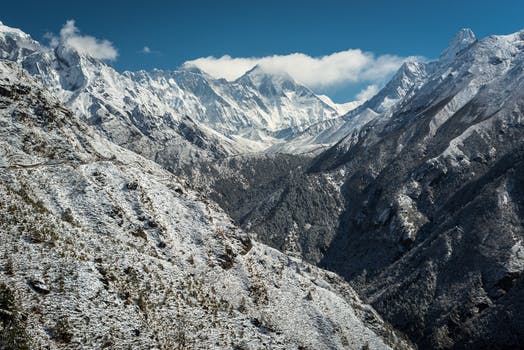 If you love to hike the best hiking trails in the world then a trip to the Indian side of the Himalayas just has to happen! This high desert trek at over 16,400 feet takes you through a mountain pass where you can be hosted by Buddhist families and witness the Buddhist way of life. It's an adventure you can have nowhere else on earth but in the Indian Himalayas on this forty seven mile trek. If you are looking for the tranquilly of the Himalayas and want to immerse yourself in the Buddhist lifestyle for a short while then this is the hike for you.
Tonquin Valley, Alberta Canada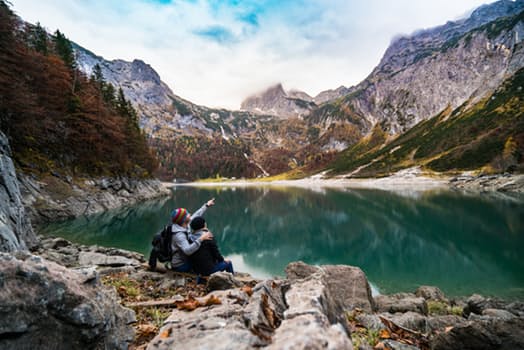 Hiking in Canada is awesome! And this is the ultimate best hike through the Canadian Rockies. Yes, Canada has Rocky Mountains too and they are just crawling with majestic moose, bear, and caribou!
For 27 miles this trail winds its way past sublime wilderness that Ansel Adams himself came to photograph. Well, if Ansel Adams thought it was worth his time, then you really must venture out this way to Canada!

Do You Want to Travel FOREVER??
Pop your email in below to get a FREE copy of 'How to Travel the World on $10 a Day!'.
Petra Trail, Jordan
Anyone who has ever seen Indiana Jones and the Last Crusade needs to hike this trail! Part of the movie was set here amidst the brilliant red cliff side dwellings. As you hike in these ruins you almost feel Harrison Ford come galloping by on a horse at any moment! The Petra Trail starts in Dana and leads you through red rock mazes, red cliffs and ancient ruins. This hiking trail is 50 miles of pure awesome.
Don't forget to pack your hiking sunglasses when you're out in the blazing heat!
GR 20 Corsica, France
Nothing entices me to hike 112 miles like the thought of wine and cheese at the end. Welcome to Corsica, the well known little island in the Mediterranean. Did you know it also hosts 8,878 foot Monte Cinco high above the ocean and a fantastic hiking trail is well known amid European hikers? The best thing about tackling this impressive seaside hike?
At the end of each section of trail are refugees with local cheeses offered nightly and local wines to south your tired hikers muscles. Nothing helps to unwind after a day on the trails like cheese and wine!
Hike to Havasu Falls, Arizona, United States
Most people think of Lake Havasu as boats, partying and boobs. They have no idea that just a 4 hour drive from the party capitol of Arizona is the most gorgeous 100 foot waterfall and secluded swimming pool in the United States. Of course its a twelve mile hike one way to get there! Camping is available at the Havasupai Village which is ten miles in to the hike. Temperatures through the dry Arizona desert are over 105 degrees May through September so this is a must do hike in the late fall (November) or early spring (March).
North Drakensburg Traverse, South Africa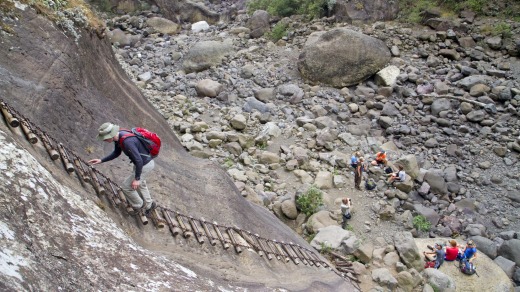 Here in South Africa you can hike to the world's second highest waterfall. Need I say more? Not just a 3,000 foot cascading waterfall but this 40 mile hike takes you across vast cliffs on the high plateau of Lesotho and down a gorge into Kwazulu-Natal. This walking trail into remote mountains in South Africa is just a mind blowing gorgeous experience. The ladders set amid this hike make it even more fun and a different hiking experience!
Bay of Fires, Tasmania, Australia
White sand beaches and boulders covered in blood red lichen are trail side sights on this one of the best hiking trails in all of Australia. You do need a guide though on this 27 mile trek through one of the best trails in Tasmania.
Soca River Trail, Slovenia
For such a tiny quaint country Slovenia really packs in some of the absolute best hiking trails in Europe. The picturesque footbridges along this hike in this relatively undiscovered countryside make for a perfect place for a long day's journey in Slovenia. This meandering hike takes 8-10 hours to complete as you go along the Soca, one of the most gorgeous rivers in all of Europe. It's a long day on the trail but this hike is easily done in one lovely Slovenian day.
The W Trail, Torres Del Paine National Park, Patagonia
This has to be the most fantastic hike at the end of the world. When in Patagonia it may be hard to decided on just one life changing hike but here in Chile National Parks, this has got to be near the top of the list. Hiking The W takes 5-7 days on a backpacking trip, dependent on how many miles you wish to do in a day. The mountain peaks and views are just so gorgeous here. I recommend take your time and just enjoy the incredible beauty of South America; the glaciers, the high peaks, the giant hares, and crazy flamingos. The things you see at this hike make you really feel like you are at the edge of the universe.
Copper Canyon, Mexico
Anyone who trail runs has heard of the barefooted king of the running world, the Tarahumara native tribe. The Copper Canyon and Tararecua Canyon of Mexico is where they live hidden deep 4,675 down in these desert canyons. The hiking in the Chihuahua Desert is hard in the extreme heat but the views of this canyon carved by six snaking rivers is phenomenal in this forty mile hike crawling across 20,000 miles of lonely desert wilderness.
Mountains of the Moon, Uganda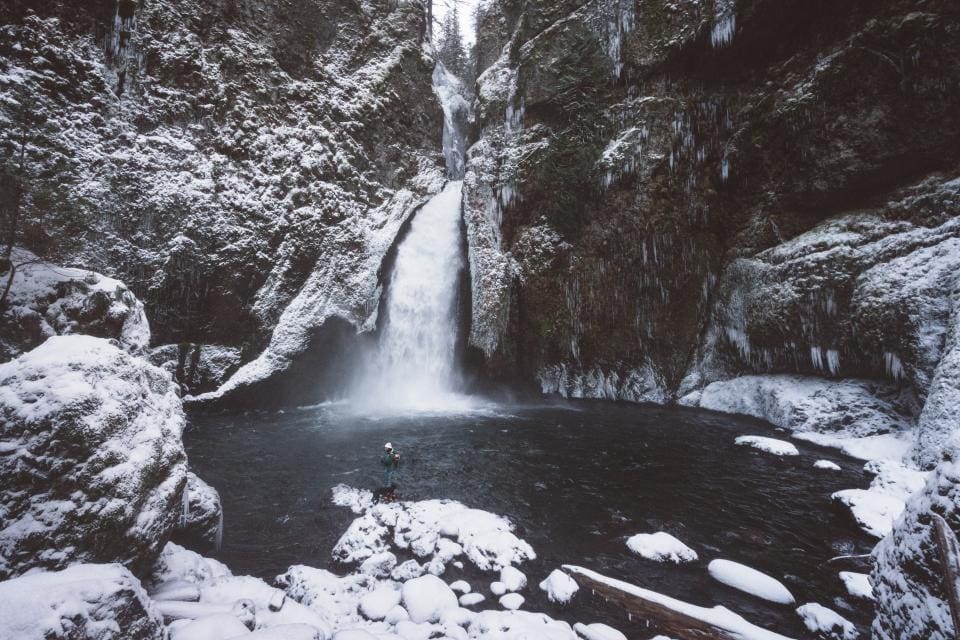 The highest peak in Africa, would be the goal here on this trek through Uganda. Watch out for wild elephants trail side as you make your way through wilderness beneath mountain peaks on this 38 mile trek. I can't think of anywhere else on earth when you can see elephants and glaciers all on the same hike.
Kesugi Ridge, Alaska, United States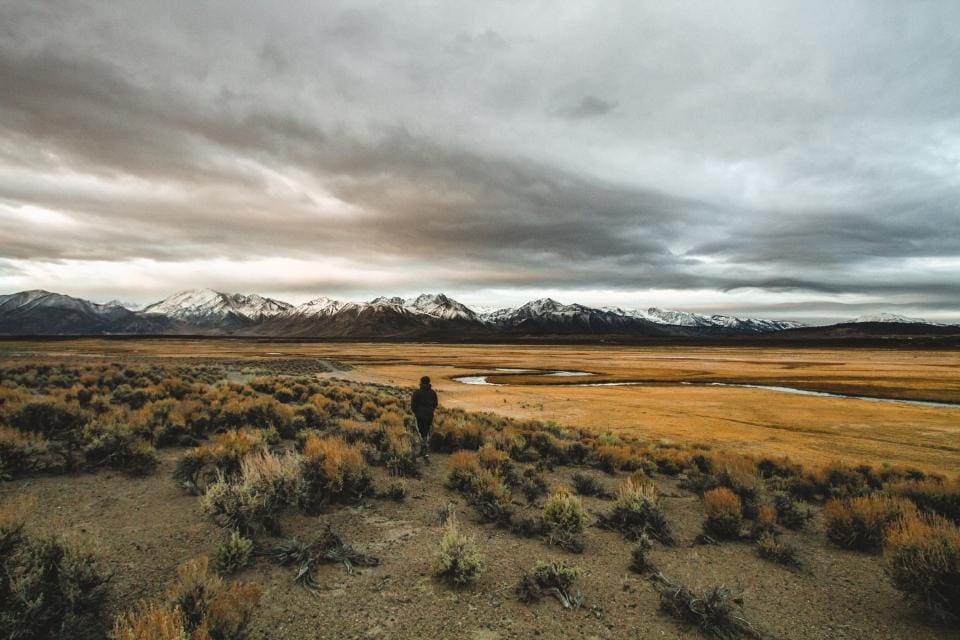 I hope you are not afraid of Grizzly bears. If so this may not be the hike for you. If you are up for the challenge then this has to be one of the most gorgeous hikes in Alaska, as you fight your way through the bear filled woods. Interacting or avoiding bears is just part of the Alaska experience. Be prepared. Yes, bear spray is a must in these parts. This hike is best for the fall colours in early autumn. The tundra is bright red in August or September on this 36.2 mile voyage through the best of what scenic Alaska has to offer. Views of Denali in the distance make this hiking trail one of the best in the United States.
Fjords, Norway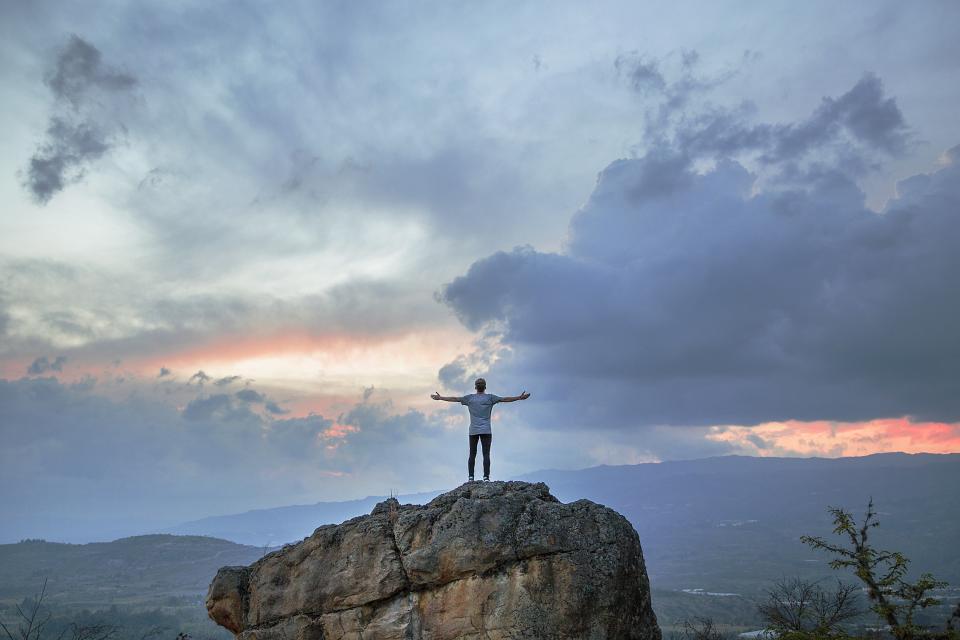 The green hills of Norway are a phenomenal place to hike and the epic cliffs you find in this area are just out of this world. Check out the steep Preikestolen Cliff or Trolltunga- The Troll's Tongue, located in a Norway national park. Who doesn't like a little Troll's Tongue on a long hiking trail?
The Snowman Trek, Bhutan
This crazy difficult hike through Bhutan has to be one of the best hikes on earth. It is also known as one of the most difficult as you crawl over multiple 16,000 foot ice capped mountain passes. A guide is needed for this 200 mile trek that takes close to 25 days of the most gorgeous wilderness travels to complete. If you have the time to give up twenty five days of your life for one of the most gorgeous hiking trails on earth, this trek through Bhutan is so worth it.
Big Almaty Lake, Kazakhstan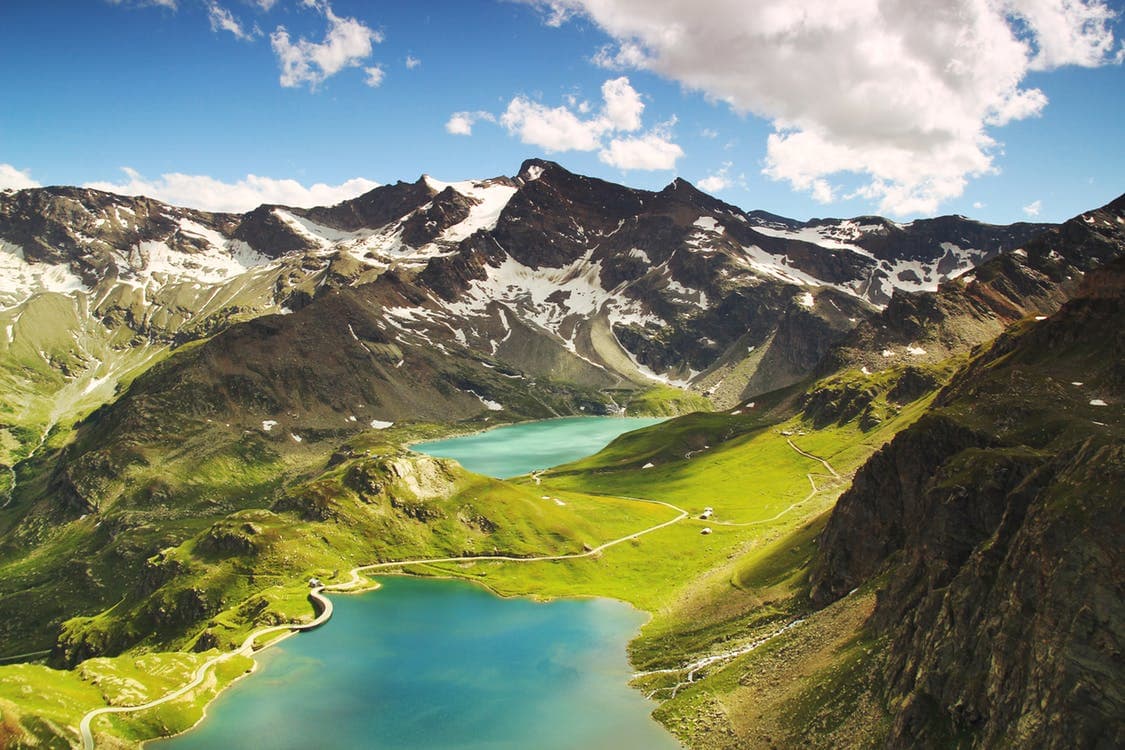 The most unique thing about this hike through Kazakhstan is you can stay in a soviet era observatory on the hike itself! This hike is 12 miles one way so it's a good overnight and back hike. Twelve miles in you find yourself at the Tian Shan Astronomical Observatory which finds itself frozen in time to the soviet era. It's creepy but charming set next to a gorgeous alpine lake. This has to be one of the most unique hikes in Kazakhstan.
John Muir Trail, California, United States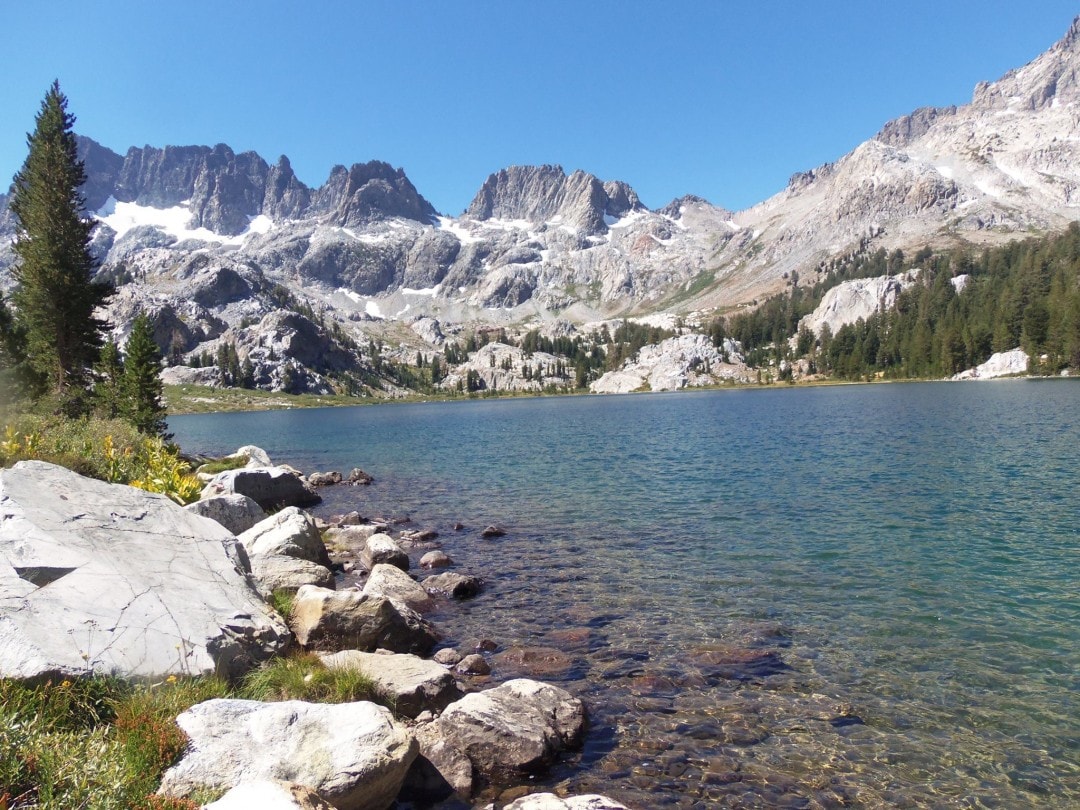 The John Muir Trail is a 210 mile smorgasbord of rugged eastern sierras beauty. Pine trees and pristine alpine lakes hug the sides of this trail as it takes you deeper into the northern California wilderness. This has to be one of the absolute best hikes in the United States as you hike your way through King's Canyon, Sequoia and Yosemite National Park, all on the same epic hike! The fishing at the deserted alpine lakes is some of the best in California as well.
These lakes are full of native rainbow and elusive golden trout. Every year nearly 1,500 backpackers hike the entire length of the trail from Yosemite Valley to near Mt Whitney in the south and spend weeks on the trail just enjoying this epic hiking trail through the eastern sierra mountains. This is one hell of a way to spend a summer!
Great Himalayas Trail, Nepal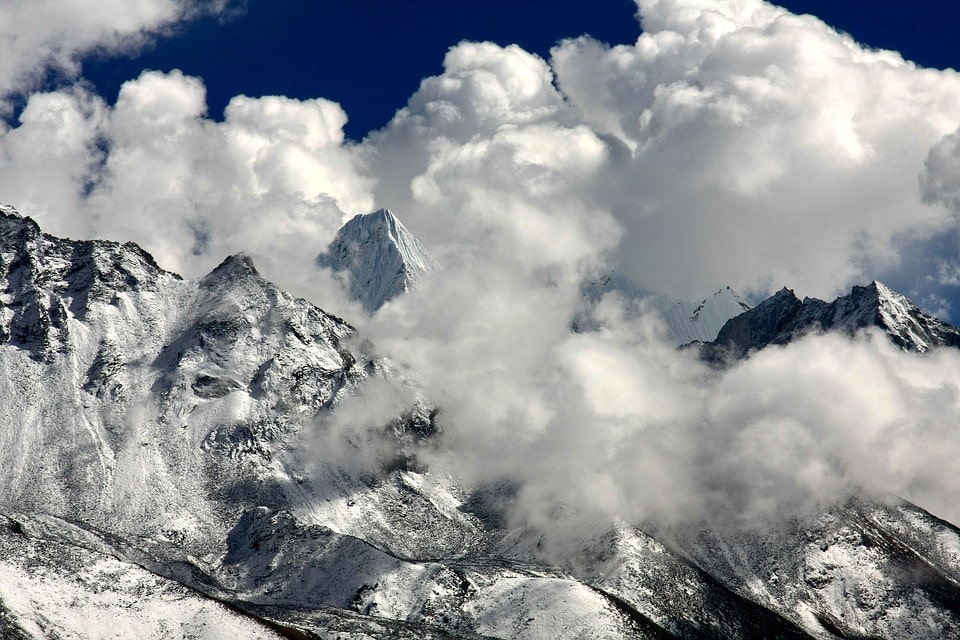 Now that you have mastered the tiny John Muir Trail if you have another 4 to 6 months free in your life, head to Nepal for the mother of all hikes, a stroll through the Himalayas! This is one of those places that is worth planning to hike abroad, at least once in your life.
This trail covers around 1,000 miles and is broken down into ten relatively easy segments. The challenge here is ascending and descending up and down massive mountains like Sherpani Pass at 20,128 feet between Everest and Makalu.
Sounds intense but one of the few places in the world where there is a chance, albeit a small one to see a snow leopard in the wild.

Our GREATEST Travel Secrets…
Pop your email here & get the original Broke Backpacker Bible for FREE.
Peaks of the Balkans, Albanian Alps
This is one of the most fantastic hikes through the Albanian Alps. This 124 mile hiking trail takes you from Albania to Montenegro through the most luscious green farm land and the Accursed Mountains. You pass miles and miles of pristine waterfalls, crystal clear mountain lakes and remote mountain villages that look straight out of a fairy tale as you make your way through this hike through the Albanian Alps.
Hiking through Albania has to be some of the best hikes in Europe and these hikes are less well heard of when it comes to other hikes through the alps. This makes the trails much less congested!
Mürren, Switzerland
Yosemite is the most famous glacial valley in the United States. In Switzerland this hiking trail goes through the equivalent of Yosemite Valley but it is actually the biggest glacial fed valley in the world! Take that Yosemite valleys! This 6 mile hike takes you past 72 waterfalls , some of them the tallest in Europe, before the trail descends back down to the charming town of Gimmelwald.
Fjordland, New Zealand
Any fans of the Lord of the Rings trilogy will love this hike through landscape straight out of the movie. One of the best hiking spots in New Zealand, Fiordland will take you through otherworldly valleys, incredible mountain terrain and scale some sensational peaks! If you pick one massive area to go hiking in this year, you should check out this area of New Zealand.
Refugio Bonatti, Courmayeur, Italy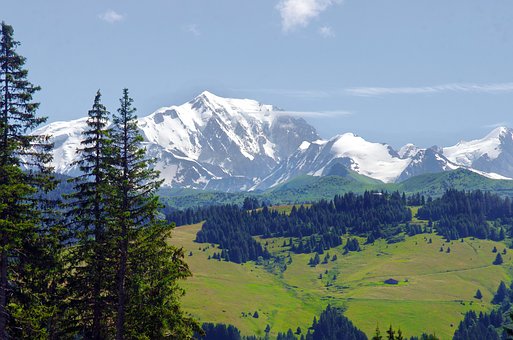 This is one of the most fantastic hiking trails in all of Italy and it's only 7 miles one way so it is very doable in one day's time! This hike takes you beneath the shadows of snow capped Mont Blanc at 15,776 feet lurking above as you approach the village of Courmayer. It is not as well known as the nearby, more popular and trendy location, Chamoinix but this little village is well worth the hike as you make your way through the valley below the snowy alps. There are huts to camp in along the way.
No need to camp outdoors in this gorgeous alpine setting! This amazing hike only has 2,800 foot altitude gain also so it's a lot easier on the legs than some of the more massive hikes in this area.
Exit Glacier/Harding Field, Alaska, United States
Alaska is a land stopped in time. But do you want to know what it looked like 10,000 years ago? Than try this epic hike, it has to be one of the best hikes in Alaska by far. This hike takes you eight miles round trip but the first four miles have 4,000 foot altitude gain as you ascend up a mountain for a view of the Harding Ice Field in the distance. There are a lot of fantastic hikes in Alaska but this one is truly amazing.
The Wind River Mountains, Wyoming, United States
Native Americans hunted in this area and their hieroglyphics were left behind on the rocks and boulders here as this hiking trail climbs in the mountains of Wyoming above 13,000 feet. This hiking trail is a must in the late fall as moose wander through the orange and yellow brush before winter sets in. You can hike for more than 155 miles here in the Wind River Mountains on some of the best trails in Wyoming.
For more off-the-beaten-path hikes in the United States, this is a terrific resource that will get you on some incredible trails and away from the large crowds.
Seoraksan National Park, South Korea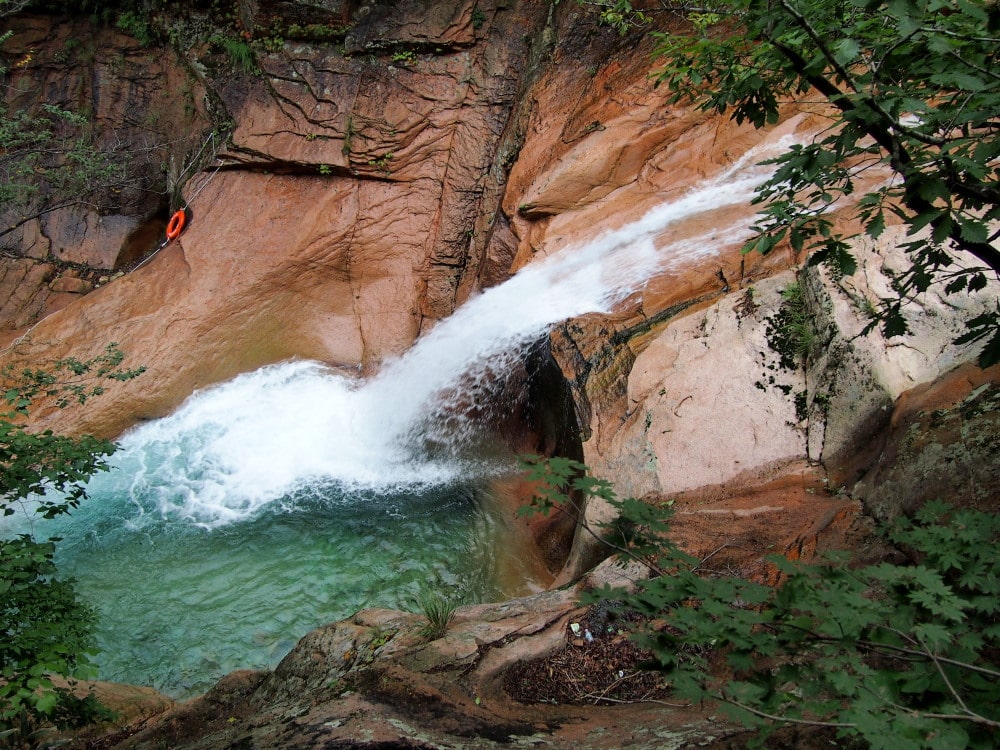 This scenic hike through a gigantic national park leads you to hot springs to soak tired hikers muscles in, after you have enjoyed the view of so many wild flowers and waterfalls. This national forest spans four cities. It's that huge before the trails lead you to Seongguksa Temple and then the third largest peak in South Korea.
The Faulhornweg, Switzerland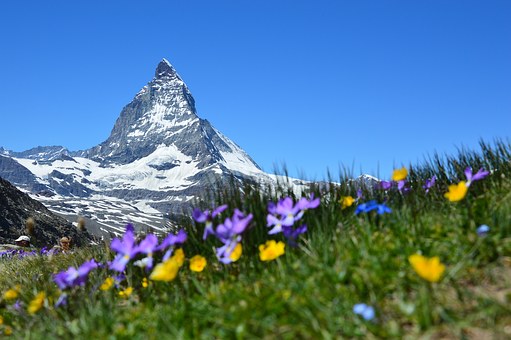 Follow this trail from the gondola at Grindelwald 9 miles down a hiking trail past lakes and with a backdrop of the Jungfrau in the distance. The views from up above at Schynige Platte are some of the best you will find in Europe. This hiking trail has everything you need in a day in the Swiss Alps- glaciers, fields of wildflowers and snow-capped peaks.
Yo Shida Trail, Mount Fuji, Japan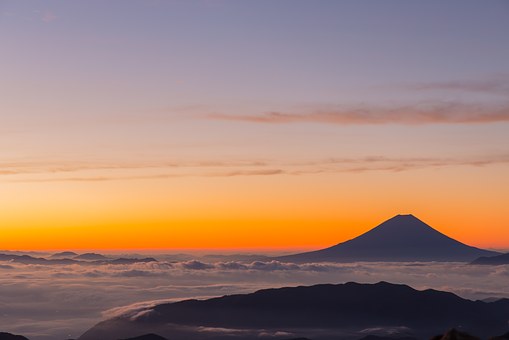 Okay everyone knows how crowded the hike up Mt Fuji is but you hike this for the experience and okay yes, also the views. This hiking trail in Japan may be crowded but it's all about the experience. This 12,389 volcano is the highest point in Japan. Which is awesome; What is also cool is the noodle shops along the way, because hot carbs and hiking go so well together.
There are so many thousands of epic hikes in this beautiful world of ours! How can you fit them all into one lifetime?From the peaks of the Himalayas to the end of the earth in Patagonia, these outdoor epic hikes are what living is all about! If you are a crazy outdoor adventurer like myself than you need to get out on the trails and check some of these babies off your list.
---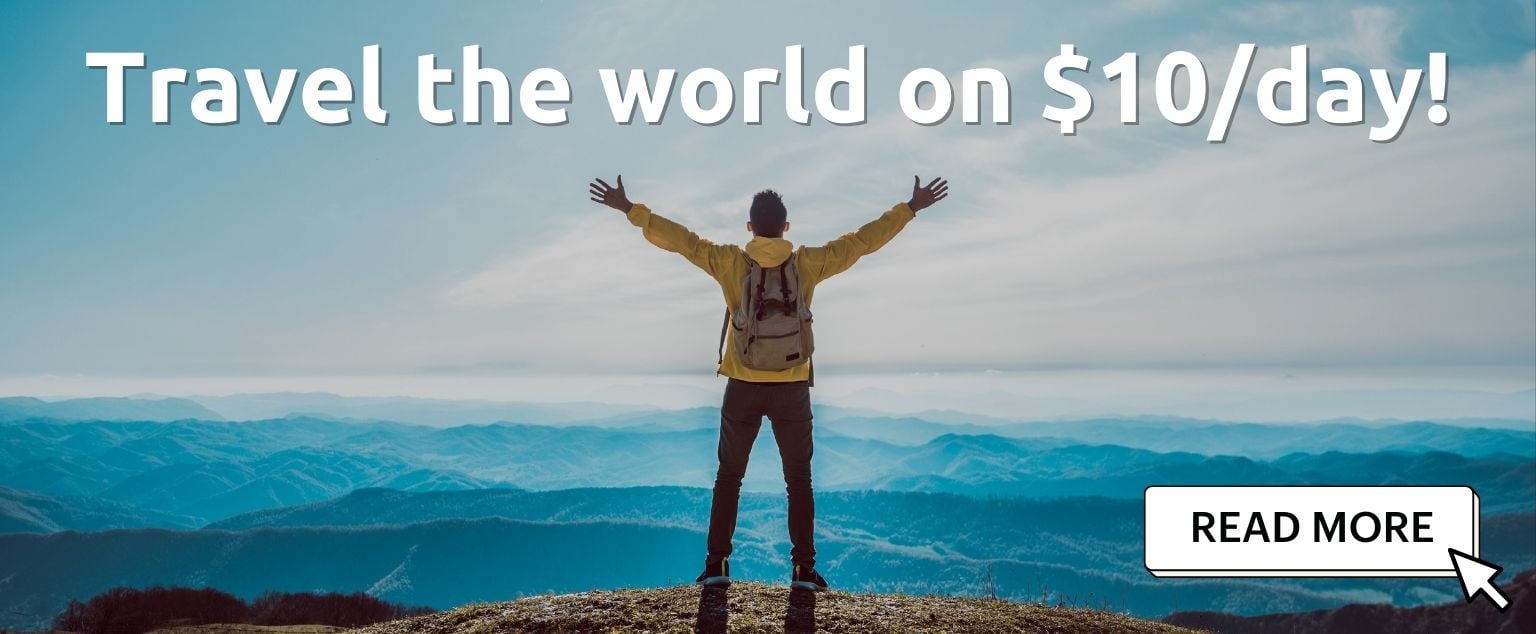 And for transparency's sake, please know that some of the links in our content are affiliate links. That means that if you book your accommodation, buy your gear, or sort your insurance through our link, we earn a small commission (at no extra cost to you). That said, we only link to the gear we trust and never recommend services we don't believe are up to scratch. Again, thank you!