Chile is on the western coast of South America and has some of the most objectively beautiful landscapes in the world. Chile is a long and skinny country, so it boasts a range of climates, with landscapes to match. And because nearly a third of this country is protected parkland, this is one of the best places on earth for nature lovers.
This means, that when you visit national parks in Chile, you'll be treated to everything from mountain scenery to deserts and glaciers, so there's a lot to see and marvel at. And the outdoor activities are incredible too. After all, where else can you go hiking up the side of a volcano or navigate your way through one of the world's driest deserts?
Home to 42 national parks, you'll have a hard time choosing between them when you're planning your trip to Chile. So, let's get started making your decision a little easier!
What are National Parks?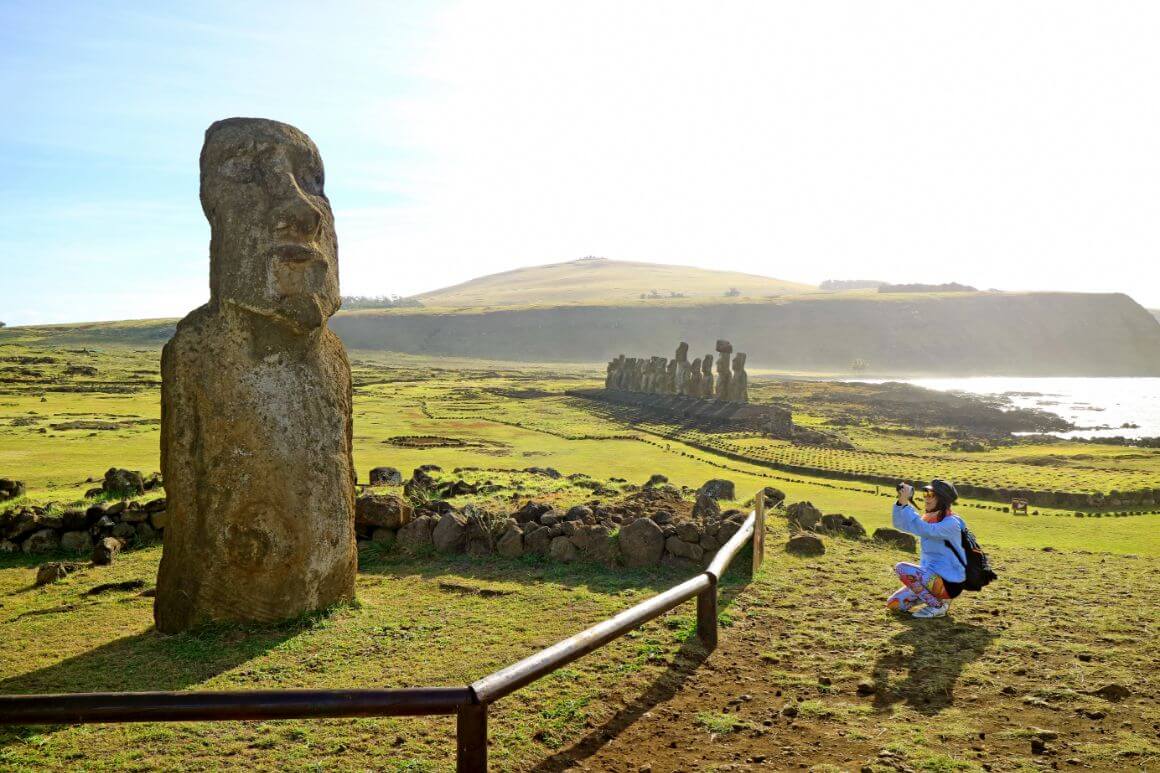 On the surface, Chile's national parks might seem the same as the parks in other parts of the world. They exist to protect beautiful and precious landscapes, flora, and fauna that live in these areas and must be respected.
However, once you arrive in Chile, you'll realize that the parks in this part of the world are a little different. This is for a number of reasons. The first is that Chile has an amazing number of national parks, which have protected the unique and precious natural environments. This makes fishing, hiking, hunting, photography, birdwatching, and animal spotting absolutely second to none.
The second reason why the parks in Chile are unique is the sheer variety of natural landscapes that you'll see. Chile is a long, narrow country that passes through several lines of latitude. This means that the climate is very different from one end of the country to the other and that is why you can see everything from glaciers to deserts and everything in between while you're visiting!
National Parks in Chile
If you're ready to relax in nature, have an adventure, or just see something amazing, then it's time to visit Chile! Here are the national parks in Chile that we recommend you visit.
Parque Nacional Torres del Paine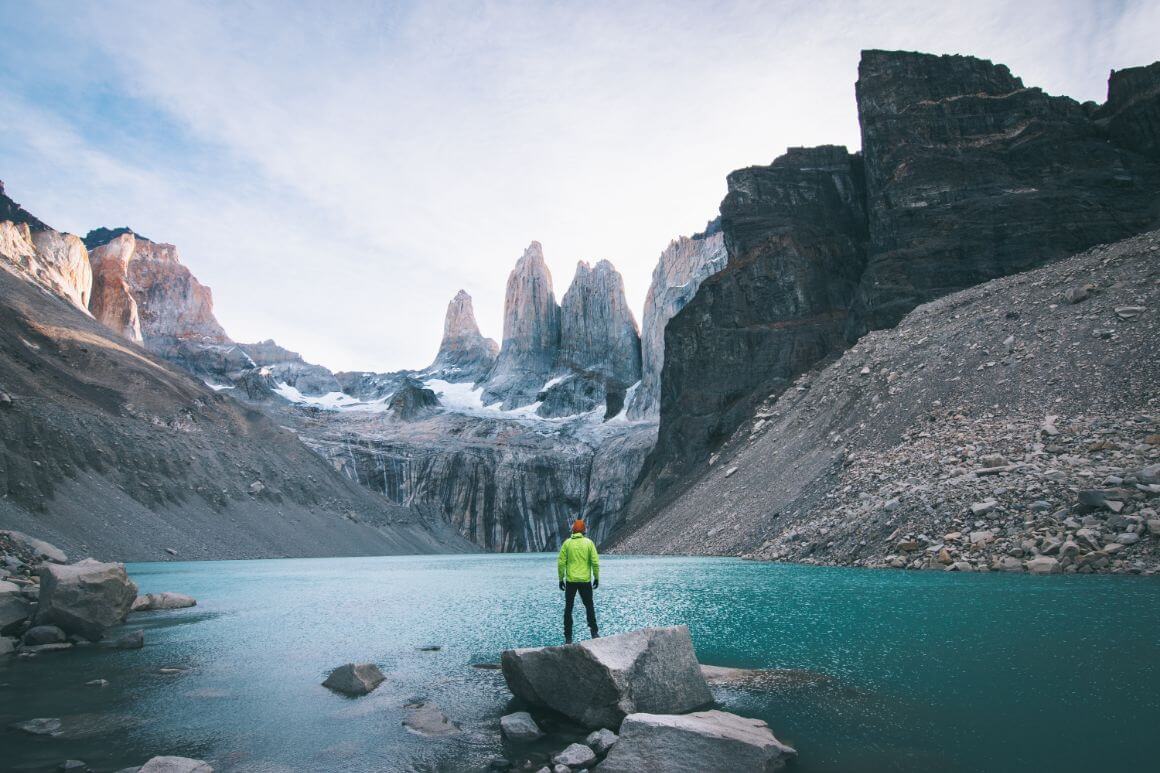 Size: 242, 242 Ha
Location: Magallanes Region, Patagonia
Cost of Entrance: CLP $7.300 for an adult day pass
This is easily the most famous of Chile's national parks and for good reason. Located between the Magellanic subpolar forests and the Patagonian Steppe, this park is known as "the crown jewel of Patagonia" and showcases some of the most stunning and dramatic landscapes imaginable. It's also a UNESCO Biosphere Reserve by UNESCO and is often described as the 8th Natural Wonder of the world.
This park has everything, from beautiful glaciers to ethereal turquoise blue lakes and the park's namesake granite spires, all of which attract tourists and photographers from all over the world and have to be seen to be believed.
There's also a lot of wildlife in the park, from pumas to condors, so if you're longing to see some of these famous creatures then make sure you visit the park at the right time of year. Or you can make your trip a little easier on yourself and go on one of the park's Wildlife Safaris.
As if that wasn't enough, this park is also world famous for its hiking and contains some of the most stunning hikes on earth. If you have the time, we really recommend that you test your fitness on the five-day "W Trek" or the eight-day "O Circuit" for amazing scenery and well-established campgrounds and lodges along the way.
Where to Stay Near Parque Nacional Torres del Paine
You really can't get any closer to the park than this sustainable hostel. It's just a 15-minute walk from the Torres del Paine base and has modern, comfortable rooms, a restaurant, a bar, a garden, and barbecue facilities. The hostel has lots of common areas for socializing and even free parking in case you want to hire your own car.
Pan de Azúcar National Park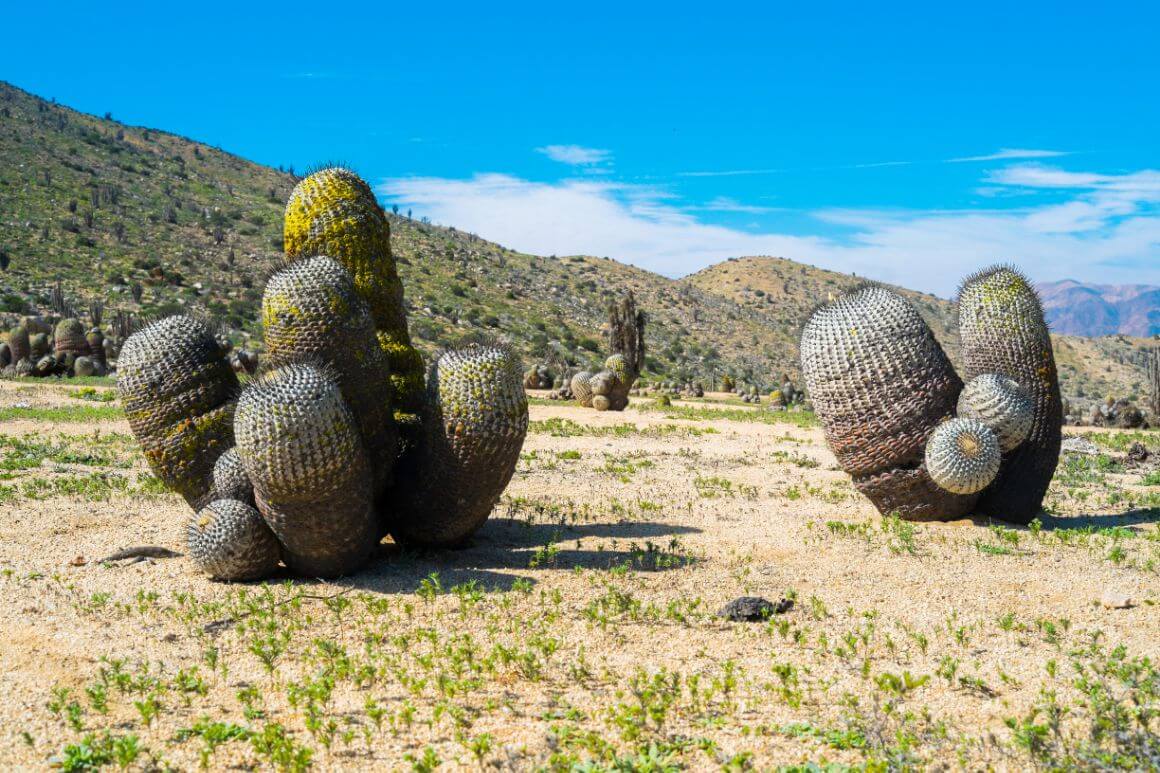 Size: more than 100 acres
Location: the border of the Antofagasta and Atacama Regions
Cost of Entrance: 5000 Chilean pesos for foreigners
Pan de Azúcar Park is in the north of the country, about a 2 hours drive from the city of Copiapó. It's 800 meters (2624 feet) above sea level and the fog from the coast drifts over the land to nourish the cacti and the park's wild residents.
This park is a little off the beaten path, which means that you'll get to explore in peace and see sights that most tourists miss out on! The best time to visit national parks in Chile is usually in the warmer months, but if you visit this park in winter then you'll be treated to miles of deserted and pristine landscape for you to explore.
The best thing about this park is the sheer diversity. It's a place of contrasts, with the perfect mix of desert and ocean scenery, which means that you'll get to see cacti and penguins at the same time, which isn't an ordinary mix. You'll also get the chance to see a lot of wildlife in the park, from desert foxes to pelicans and penguins near the coast and raptors soaring far above. And there's nothing quite like seeing animals living their wild lives in untouched surroundings like this.
The hiking is absolutely amazing in this park, so make sure that you lace up your hiking shoes and explore the popular Sendero Mirador trail or the longer Sendero Las Lomitas trail.
Where to Stay Near Pan de Azúcar National Park
This comfortable hotel is located in Taltal, close to two beaches and not far from the park. It has spacious rooms with private bathrooms and its own sitting areas as well as a terrace and free parking in case you brought a car for your trip.
Queulat National Park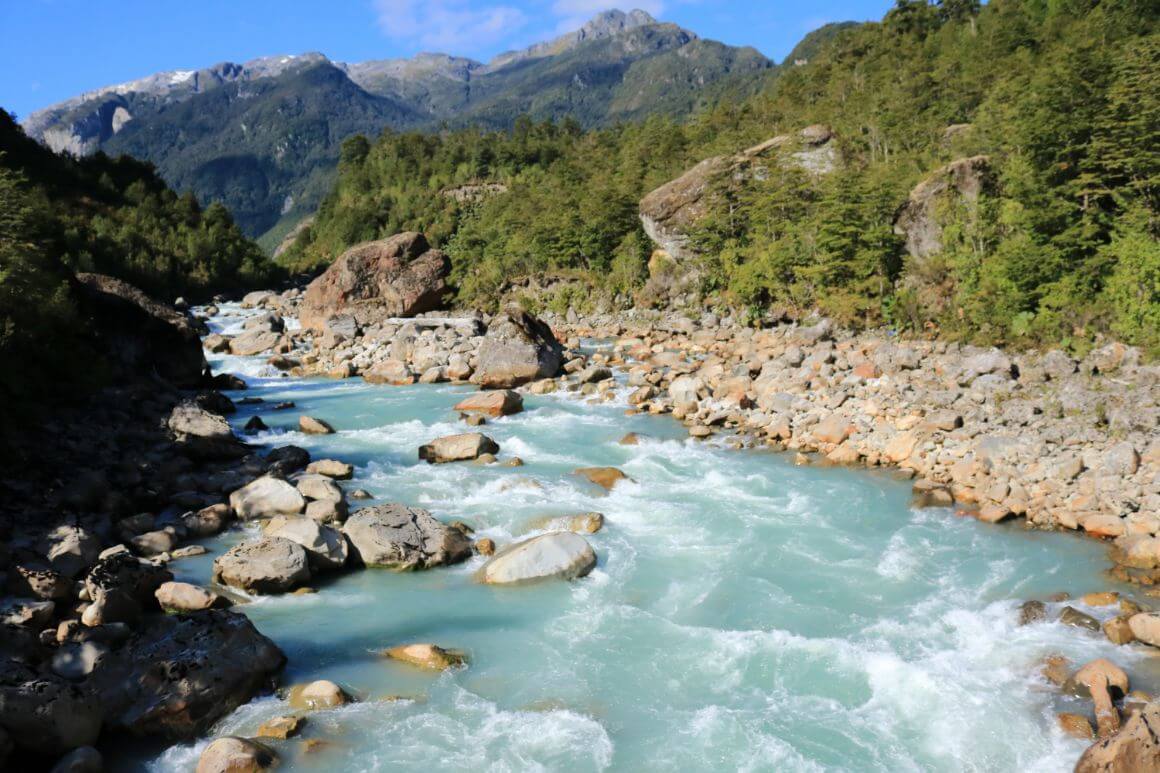 Size: 154,093 hectares (339,004 acres)
Location: Aysén del General Carlos Ibáñez del Campo Region
Cost of Entrance: 9.000 CLP
This is one of the best of Chile's national parks if you enjoy glaciers. Located close to the town of Puyuhuapi, this is one of the more accessible parks in the country and so is popular with tourists and locals alike.
The Queulat Hanging Glacier is the biggest draw in the park and is a truly marvelous sight set among the peaks. But Queulat National Park has much more to offer than that. It boasts a unique combination of lush evergreen rainforests, a beautiful mountain lake, glaciers, and an appropriately misty, mysterious atmosphere. It's a really beautiful park, with lush rainforests set against stark mountainsides, and is beautifully untouched and untamed.
Hiking is one of the most popular activities in the park and we really recommend that you hike the Hanging Glacier Trail, which will take you past some of the most stunning glacier views and is fairly easy. For your first time in the park, you should also consider the Laguna Tempanos Trail, which is a short and easy hike to the park's lake. This hike is a good introduction to the park, and you can go boating on the lake while you're there.
Where to Stay Near Queulat National Park
If you're going to stay in a national park, then why not go eco and really make a positive impact on the planet? Located within 14 miles of the park, these eco-cabins are rustic but modern, with BBQ facilities and WiFi. Some of the units even have their own fully equipped kitchen and bathroom so that you can go completely independent during your stay!
Lauca National Park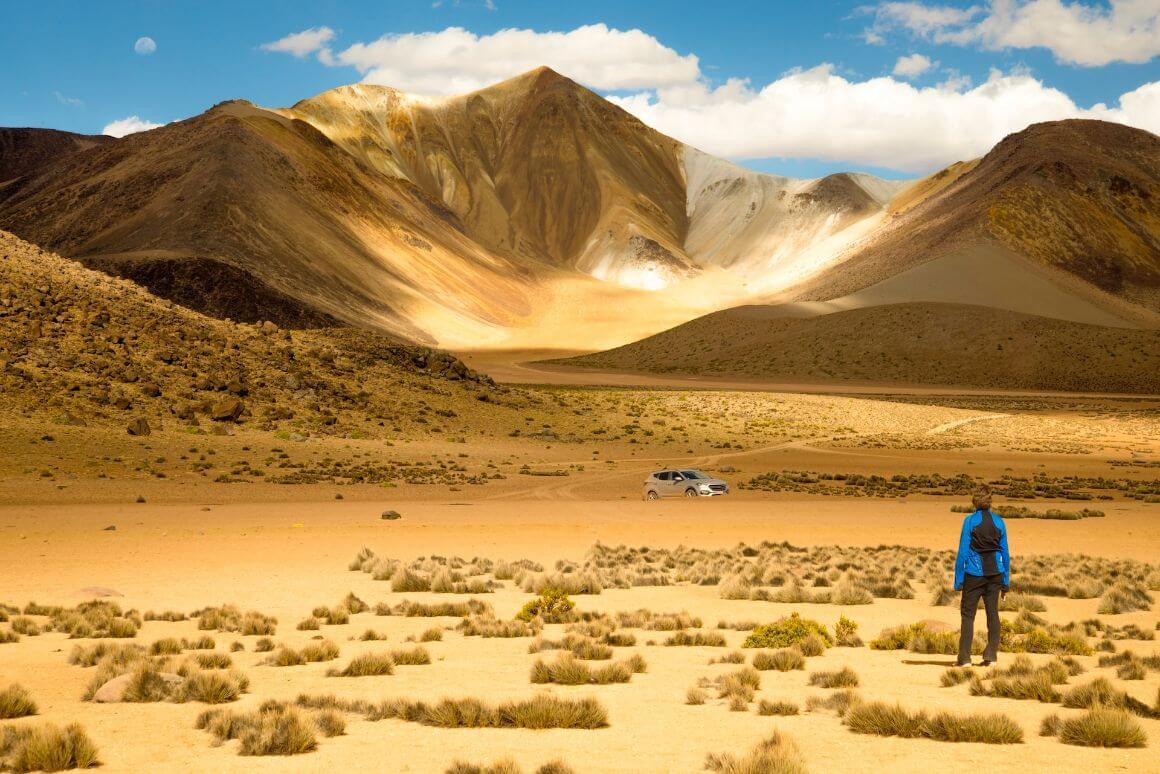 Size: 137, 883 Ha
Location: Arica and Parinacota region, northern Chile
Cost of Entrance: Free
If you don't mind some altitude, then you absolutely must visit Lauca national park. Located in northern Chile, it contains 1,379 square kilometers of mountains, making it the most extensive high plateau on earth outside of Tibet. This claim to fame gives rise to some awe-inspiring views, but it also means that you'll need to get ready for the altitude!
Although the views are probably the best part of this park, it isn't all mountains, as you'll find when you visit the famous Cotaconi and Chungara Lakes. These famous lakes are located at the foot of the Payachata volcanic groups and are one of the highlights of the park.
There are also numerous lava fields and archaeological sites in the park to visit, such as the town of Parinacota with its slightly surprising colonial church. And Lauca National Park is a must-see for bird watchers, as it's home to around 140 bird species including condors, flamingos, crested ducks, and Andean geese.
As if that wasn't enough, the park is also home to numerous plant and animal species. So, keep your eyes open for some of the park's cougars, alpacas, or guanacos while you're hiking, camping, or just enjoying the views in the park.
Where to Stay Near Lauca National Park
Located in Putre, which is around twenty minutes drive from Lauca National Park, Terrace Lodge offers mountain views and rooms with private bathrooms. The hotel serves a continental breakfast every morning and there are several restaurants close by so you'll never go hungry while you're exploring the park.
Vicente Perez Rosales National Park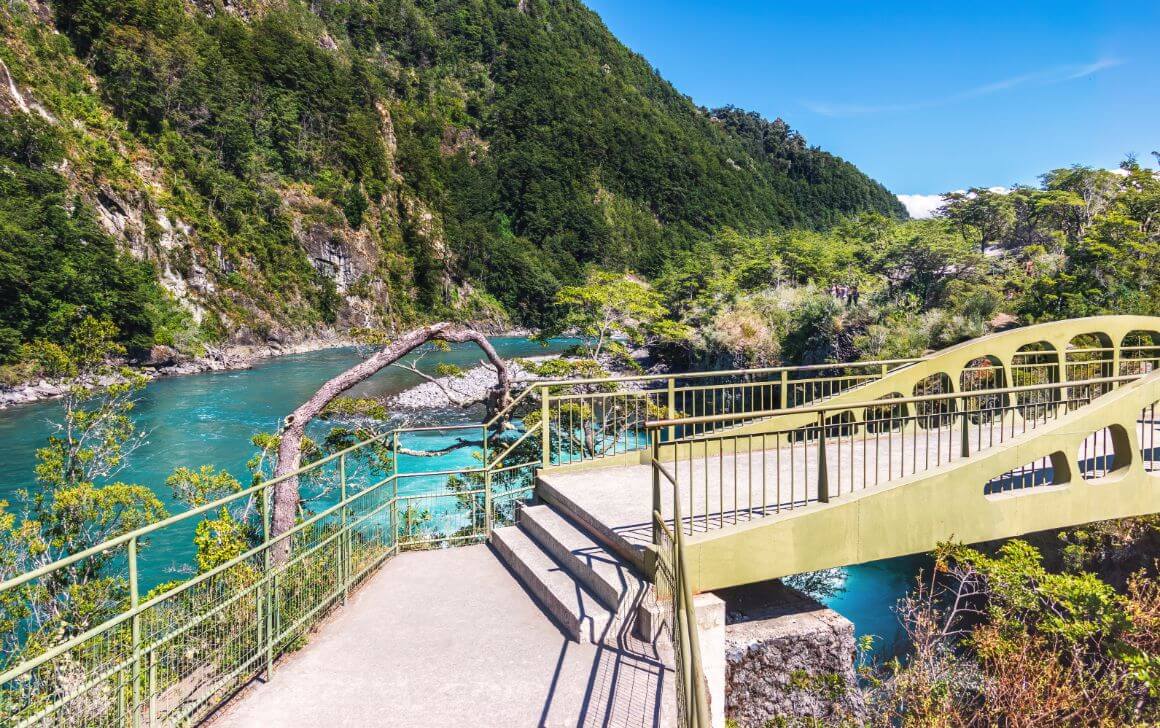 Size: 253 780 Ha
Location: Los Lagos region, southern Chile
Cost of Entrance: 4000 CLP
Established in 1926, this is the oldest of Chile's national parks and the second oldest in South America. Unlike some of the other parks on this list, it's fairly easy to get to as well, as it's only about an hour from the town of Puerto Varas.
Located in the Andes, the dramatic landscape of this park is due to the movement of glaciers over thousands of years, which gradually forced the rocks apart to create an environment that looks beautifully and impossibly scarred.
The jewel in the crown of this park is the Osorno Volcano, which rises out of the scarred landscape and water features of the park like a sentry. In fact, if you're a nature lover, you've probably already seen images of this volcano as a backdrop against the nearly as famous Petrohué waterfalls.
Hiking would of course be one of the most popular activities in the park as it will allow you to explore the landscape and look for some of the park's famous flora and fauna. However, you should also take the time to go sailing on the calm waters of Todos Los Santos Lake, where you'll enjoy amazing views of the mountains. If you like a more active experience, then check out the park's epic rivers, where you can have a heart-pounding rafting experience.
Where to Stay Near Vicente Perez Rosales National Park
Located less than 5km from the park, this superb hotel is in a popular area for hikes and has its own garden so that you're still surrounded by nature, even when you're sleeping. It's a 4-star hotel with its own bar and terrace and even has a tour desk so you can organize your outings. The rooms have their own bathrooms, some of them with baths and others with balconies.
Rapa Nui National Park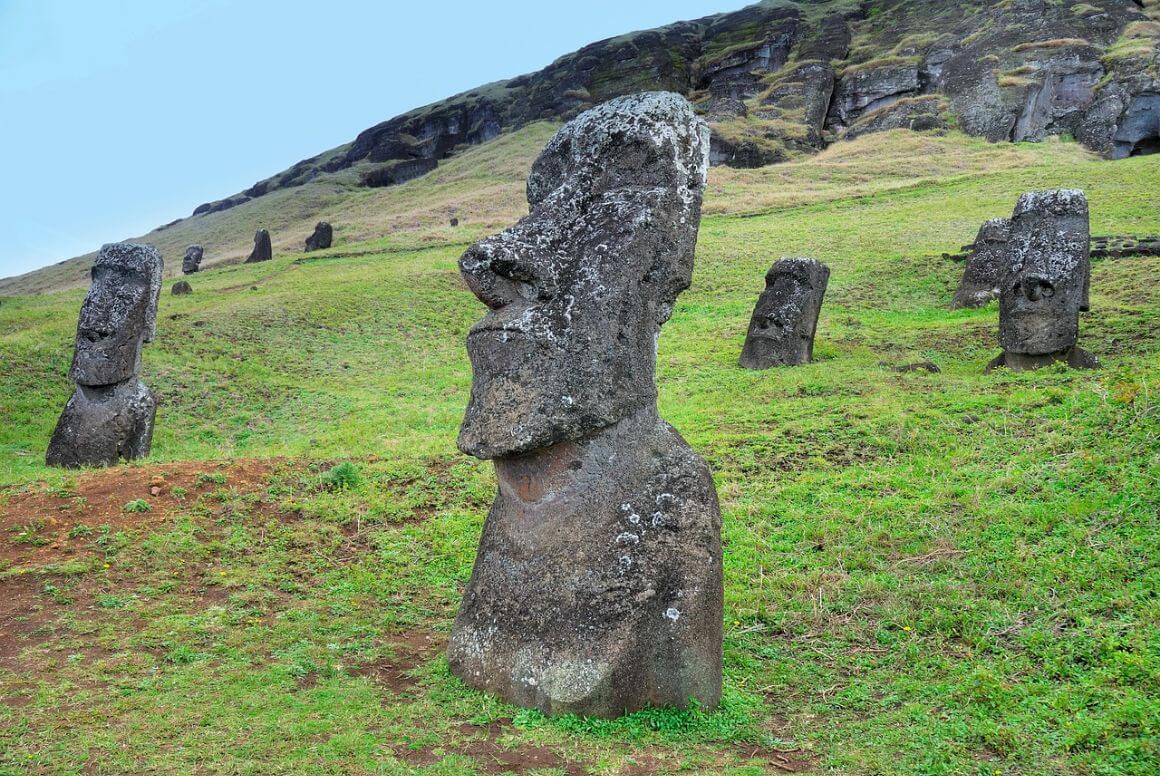 Size: 6,800 hectares (17,000 acres)
Location: Easter Island
Cost of Entrance: 54,000 pesos
You might not have known that the mysterious Easter Island is a part of Chile, but it is, and you absolutely must take the chance to visit this iconic site during your visit. Rapa Nui is the indigenous name of the island, and the entire island is a protected site.
Easter Island is located around 3,700 kilometers from the coast of Chile and can be accessed by plane from the city of Santiago de Chile. The island is most famous for the Moai, which are enormous stone figures that were created by the Polynesian culture that once lived on the island.
The purpose and creation of the Moai and the shrines on the island are mostly unknown. They were built between the 10th and the 16th century and yet the island is completely deserted, leaving behind the huge, impassive statues like sentries against the encroaching ocean. It's the mystery of these statues that are the major draw to the island and people have even questioned whether they were created by an alien culture!
Some more popular things to do on Easter Island are to watch the sunrise at Ahu Tongariki, where 15 Moai will stand vigil with you, head to one of the beaches like Anakena Beach for white sand beauty, and go scuba diving to see the fake underwater Moai that was put on the reef for a movie. But while you're down there, you might as well enjoy some of the island's famous cavern and wall dives.
Where to Stay Near Rapa Nui National Park
Located on Easter Island and close to the beach, this stunning hotel is located in an architectural house that overlooks the sea, with gorgeous views of the sunset from some areas. The guesthouses are pleasingly unique, with parquet floors and gabled roofs, and each of them has a terrace with sea views so you can make the most of being on this magical island.
Have you sorted your accommodation yet?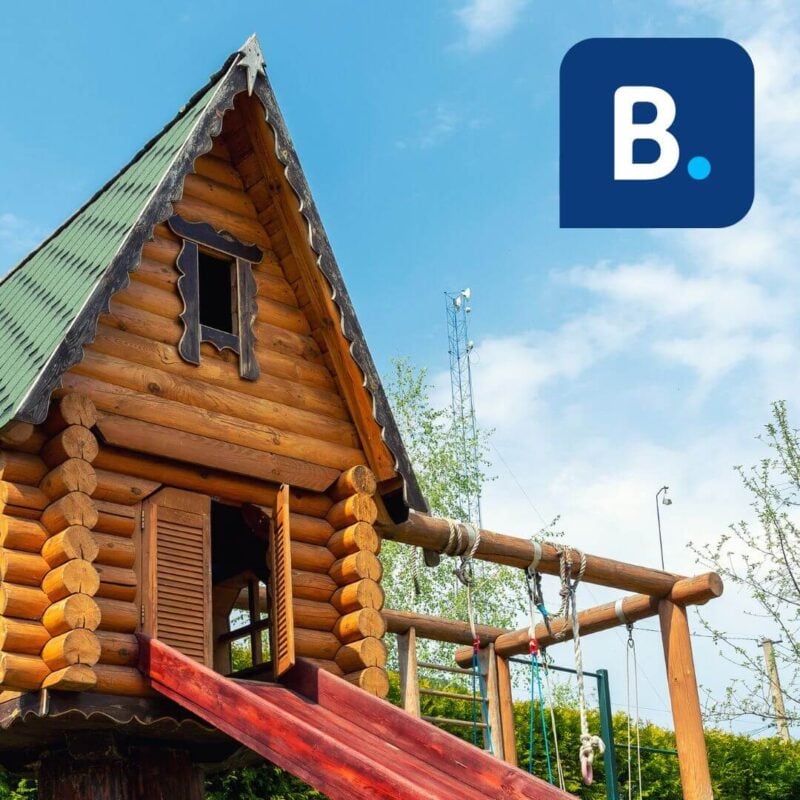 Get 15% OFF when you book through our link — and support the site you love so dearly 😉
Booking.com is quickly becoming our go-to for accommodation. From cheap hostels to stylish homestays and nice hotels, they've got it all!
View on Booking.com
Juan Fernandez National Park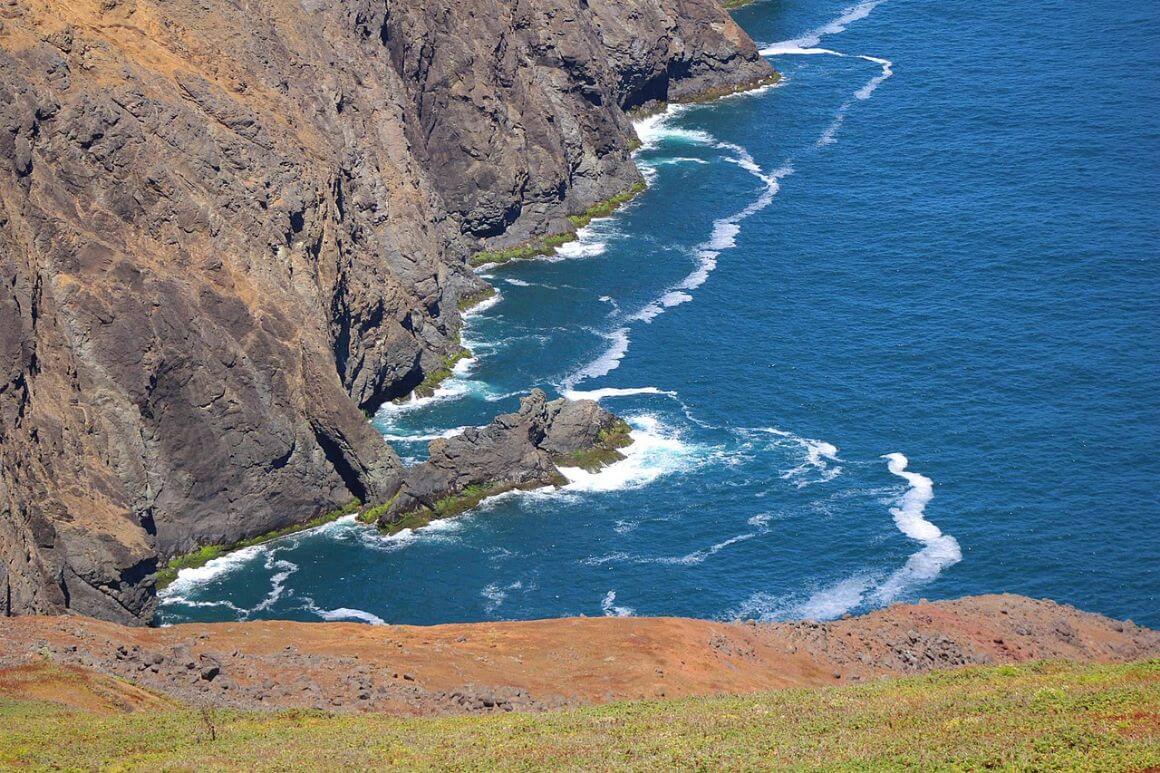 Size: 96 km²
Location: The Pacific Ocean 665 kilometers west of San Antonio
Cost of Entrance: US$6 pp adults, US$1.60 children
This is one of the harder of Chile's national parks to get to, but the effort is worth it. Located 670km (416 miles) off Chile's coast, these islands are impossibly scenic, beautiful, and well worth the voyage. They look their absolute best from the ocean, rising out of the blue like green mountains, and are ideal for travelers who want to be at one with nature without outside distractions. However, be aware that there are very few facilities on the islands and only one real town, so you'll need to carry all of your supplies.
These islands are completely isolated, which is why the flora and fauna that live there are so unique. The islands are home to around 213 species of flora, 135 of which are found only on the islands. So, if you're a plant lover and want to see some specimens that few people ever see in real life, you'll definitely be able to do that on these islands.
While you're on the islands, you'll definitely want to do some hiking. There are several trails on the main island, most of which start from San Juan Bautista, the only true town in the archipelago. And while you're in the town, make sure you try the lobster dinners, which are the town's specialty. You can also go swimming, scuba diving, horseback riding, or try some other activities while you're in the area.
Where to Stay Near Juan Fernandez National Park
Lodging in this archipelago is extremely limited but there are a couple of options in the town of San Juan Bautista. This unreal 4-star hotel has 15 rooms, a restaurant, and is close to the center of the island for convenience and places to eat and shop.
Parque Nacional Patagonia
Size: 3,045.28 km2 (1,175.79 sq mi)
Location: Aysén Region, ?Chile
Cost of Entrance: 8.400 CLP per day
This is one of the best national parks in Chile if you love animals and want to see some of the country's most unique species. The park was formerly a series of cattle ranches but is now home to one of the most ambitious rewilding projects in the world.
Located on the Patagonian steppe and along the Chacabuco River, Tompkins Conservation began restoration in the park in 2004 and it's now home to numerous delicate species. While you're there, you'll have the chance to see pumas, foxes, flamingos, huemul (Andean deer), and guanaco, all enjoying the wild spaces in freedom and safety. And of course, you'll be able to enjoy the varied and beautiful Chile landscapes too, from the Patagonian steppe to mountains, forests, lakes, and lagoons.
The park also has an amazing infrastructure, which is a bonus if you're traveling with children or prefer a little more ease while you explore. Nearby, you'll find the park's hotel and restaurant as well as a visitor center, a museum to explain the history of the park, and a 155-mile-long trail network for hikers of almost all levels.
If you're really keen to learn more about the park and the restoration project, then you might want to be part of the park's volunteer program so you can learn to protect and support the park's flora and fauna.
Where to Stay Near Parque Nacional Patagonia
Located close to the Patagonia National Park, this exceptional hotel is on the banks of Lake General Carrera and offers a complimentary breakfast so that you can start every day right. The accommodations are welcoming wooden bungalows with lots of light, private bathrooms, lake views, and private balconies so you can enjoy the natural world all around you.
Alberto de Agostini National Park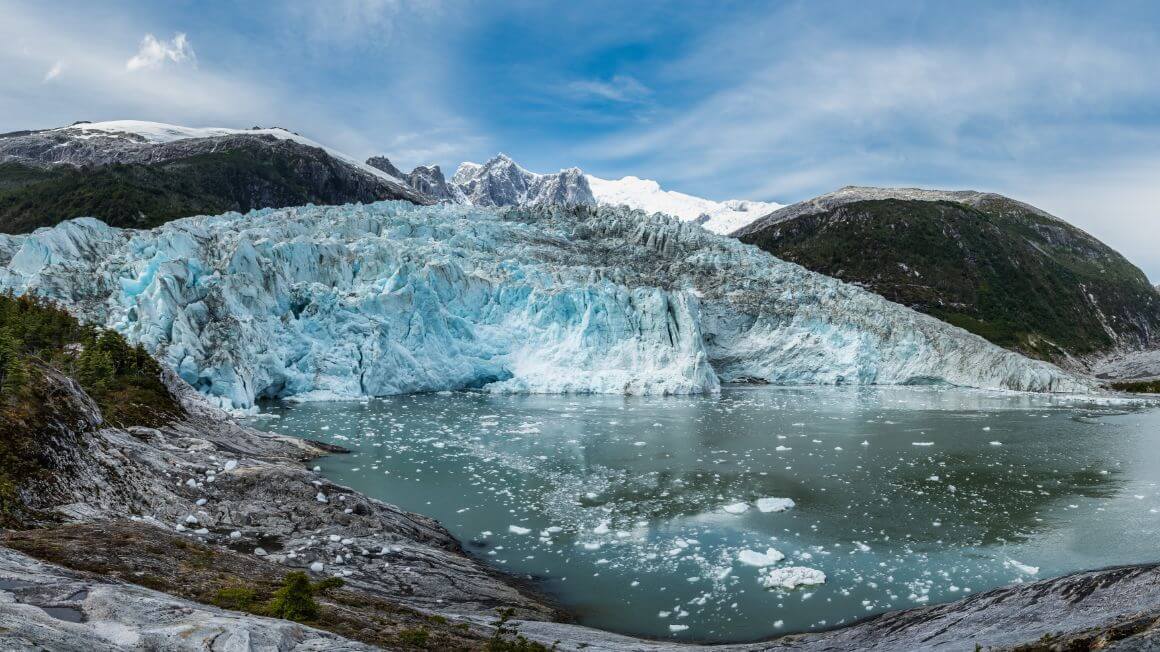 Size: 14,600 km²
Location: Magallanes and Chilean Antarctica, Chile
Cost of Entrance: Cost of cruise
Alberto de Agostini National Park is one of the more isolated of Chile's national parks, located at the southern tip of Chile and encompassing the final parts of the Andes. In fact, this park is so isolated, that parts of it were only discovered fairly recently, so you're bound to enjoy a real explorer's vibe when you spend time in this park!
Because it's so far south, this park is seldom visited and is also extremely cold year-round. However, you can still enjoy it from the comfort of a heated boat. Cruises depart from Punta Arenas to explore the glacier strews reaches of this park and you'll get the opportunity to see plenty of the local wildlife along the way such as elephant seals, penguins, and even whales.
And don't worry about not getting the chance to get up close and personal with the landscape and animals either, as you can use one of the cruise boat's kayaks to explore the shore whenever you see something interesting.
This may sound like a fairly limited way to explore the park, and it can't match up to hiking through the landscape. But the chance to see the sweeping fjords, deep ravines and glaciers that make up one of the southernmost parts of the Americas as well as the strange and sometimes noisy animals that call this part of the world home isn't to be missed.
Where to Stay Near Alberto de Agostini National Park
This apartment hotel makes the ideal base before you plunge into the wilderness on a cruise in the Alberto de Agostini National Park. It's just a short walk from the center of town so you can get supplies and offers apartments with fully equipped kitchens, private bathrooms, and a terrace. The hotel offers a delicious breakfast every morning too, just in case you need to start out early on your adventures!
Is This the Best Daypack EVER???
Conguillío National Park
Size: 60, 832
Location: Araucanía Region, Southern Chile
Cost of Entrance: $6,000 pesos per person
This park is best seen in spring and summer, as it sees heavy snowfall in the winter and some parts may be impassable. The views in the park are absolutely stunning, as you might expect from its location in the middle of the Andes mountain range, and it's fairly easy to reach from the town of Temuco.
The name of the part comes from the indigenous Mapuche word and means "water with Araucaria seeds" and it's well-named. Strewn throughout the park, you'll find beautiful forests of araucaria trees to explore, and their canopy has led to the park's nickname of "The Umbrellas".
The forests are beautiful, but the volcanoes are the real draw. The most stunning is Llaima, which peaks at 10,630 feet, is capped with snow, and draws in photographers looking to take the perfect picture of it from every angle.
The volcanic activity in the park has also had a twofold effect. It has carved the land into stunning scenery, complete with lakes, rivers, and lagoons that are best explored on foot via some of the park's epic hiking trails. And the volcanic activity has also made the land incredibly fertile, which is why the vegetation is so lush and rich and supports a wide variety of animal life, from pumas to chillas, kodkod, and lots of bird species.
Where to Stay Near Conguillío National Park
This cozy lodge is one of the most popular places to stay near the park, so make sure you grab your booking fast! The lodge only has 1 bedroom with a private bathroom, as well as its own garden and terrace, making it rather romantic. And it's perfectly located, right in the middle of an area that's known for its hiking and fishing, so make sure you enjoy it!
Bernardo O'Higgins National Park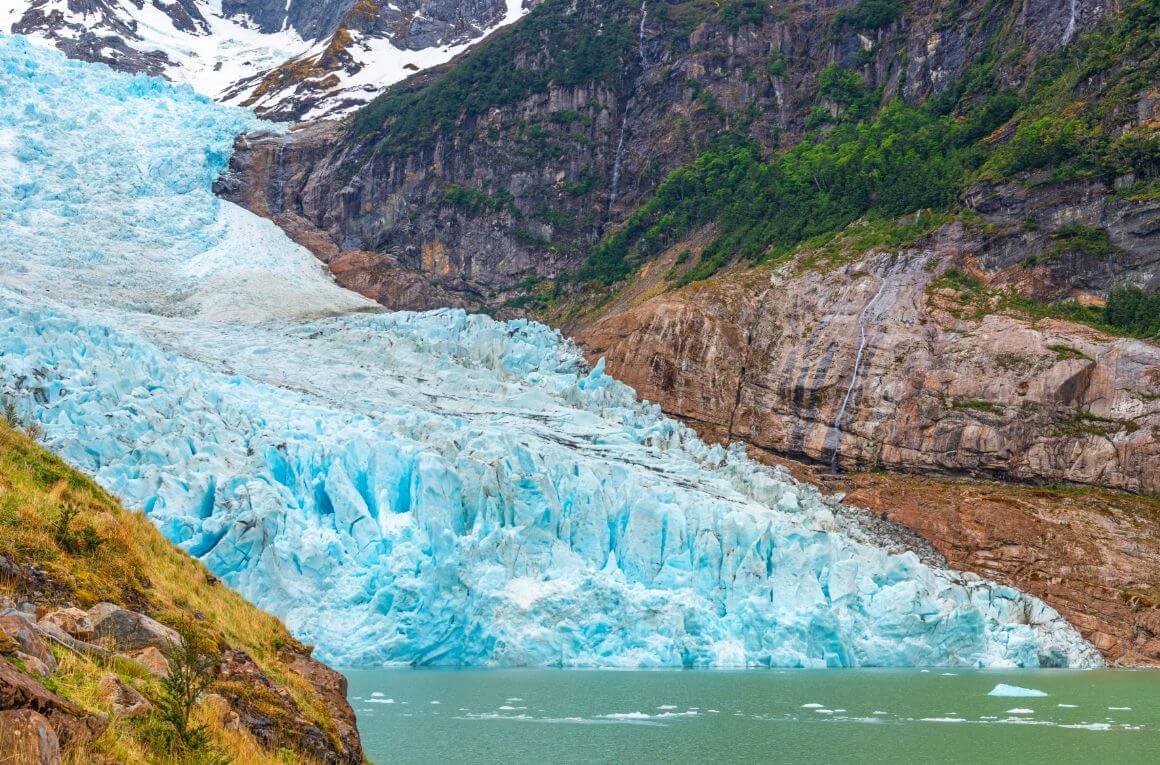 Size: 3 524 648
Location: Aysén and Magallanes region, Patagonia
Cost of Entrance: Cost of cruise
Bernardo O'Higgins is the biggest national park in Chile and one of the largest in Latin America. It spreads over two regions and includes some of the most varied and beautiful landscapes in the entire country, from forests to fjords and mountains. If you only have one park to visit but still want to see as much as possible, then this is probably the best part of Chile to visit.
The rugged geography and remoteness of the area mean that the park is a little difficult to access. You'll only be able to get there via boat or helicopter and most people travel in from Puerto Edén, Puerto Natales, or Caleta Tortel. If you're looking for an easy way to explore the park, then take the ferry between Puerto Montt and Puerto Natales. The trip takes about three days, and you'll usually see seals, whales, and dolphins as well as the landscape along the way.
Apart from the beautiful glaciers, fjords, and mountains in this park, the animals are the real draw. Because the park is so isolated, it's home to unique species, from condors to pudus, and south Andean deer, so make sure you keep your eyes open, and you might see something amazing!
Where to Stay Near Bernardo O'Higgins national park
You can't actually stay in this park, as it's too isolated, but you can stay in one of the towns that act as a jumping-off point for cruises into the depths of the Bernardo O'Higgins national park, such as this beautifully decorated hotel in Puerto Montt, which is large enough to have lots of the modern amenities and supplies you'll need. The hotel has sleekly modern rooms and boasts its own WiFi, sauna, fitness room, and restaurant to make your stay doubly convenient.
Final Thoughts
The national parks in Chile are truly unique. This is your chance to see the desert or the ocean or even to marvel at the otherworldly beauty of a glacier set close to a lush tropical rainforest.
But if you're truly looking for a unique experience of a lifetime, then we recommend that you visit the Rapa Nui National Park. Not only will this give you the chance to experience a mystery that has lasted through hundreds of years of history for yourself, but it's also an opportunity to enjoy all the wonders of a beach and ocean-based national park!
---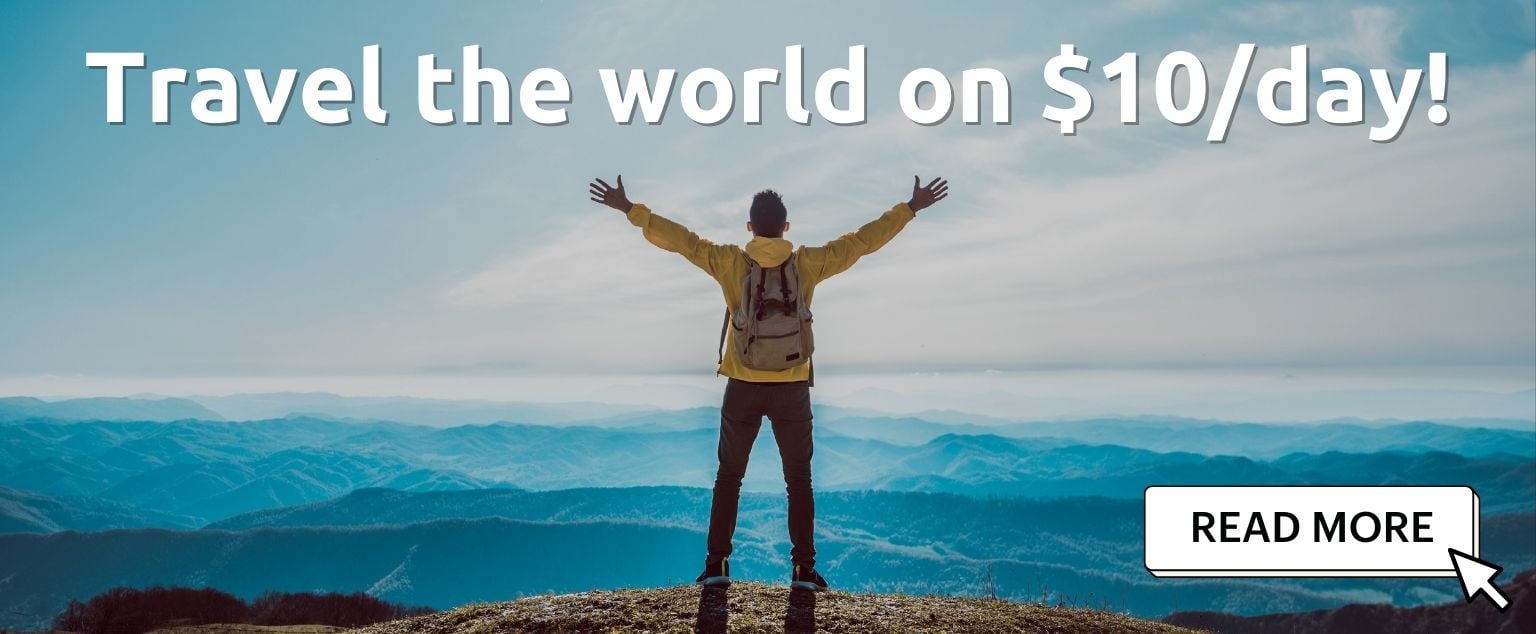 And for transparency's sake, please know that some of the links in our content are affiliate links. That means that if you book your accommodation, buy your gear, or sort your insurance through our link, we earn a small commission (at no extra cost to you). That said, we only link to the gear we trust and never recommend services we don't believe are up to scratch. Again, thank you!