These days a good pair of headphones is as important a travel essential as a decent travel bag or travel wallet. Travel headphones are a great way of keeping you entertained while traveling, with many of the best also offering the fantastic added extra of noise-cancelling functionality – which is always appreciated on a plane, train, or hotel with noisy air conditioning! What's more, travel headphones are lightweight and compact too.
But which of the 250 travel headphones on the market should you spend your hard-earned money on? Check out our detailed reviews of the very best available now!
We've covered things like best headphones for hiking, best noise cancelling headphone, most compact, in ear, over ear, good travel headphones on a budget. You get the idea, we've got them all!
Quick Answer: The Best Travel Games
BEST NOISE-CANCELLING HEADPHONES UNDER $100
BEST NOISE-CANCELLING HEADPHONES UNDER $100
Cowin E7
Price $ >
> Great price
> Active noise-cancelling
BEST WIRELESS TRAVEL HEADPHONES
BEST WIRELESS TRAVEL HEADPHONES
Sony WI 1000X
Price $$ >
> Users can adjust the sound profile
> Wireless
BEST TRAVEL HEADPHONES FOR IPHONE
BEST TRAVEL HEADPHONES WITH MICROPHONE
BEST TRAVEL HEADPHONES WITH MICROPHONE
Skullcandy Crusher
Price $$ >
> 40 hours battery life
> Full range audio drivers plus subwoofer drivers
BEST OVER-EAR TRAVEL HEADPHONES
BONUS! BEST TRAVEL PILLOW TO USE WITH HEADPHONES
BONUS! BEST TRAVEL PILLOW TO USE WITH HEADPHONES
Trtl Pillow Plus
Price $ >
> Comfortable
> Perfect for travel headphones!
Winter is coming… WARM UP!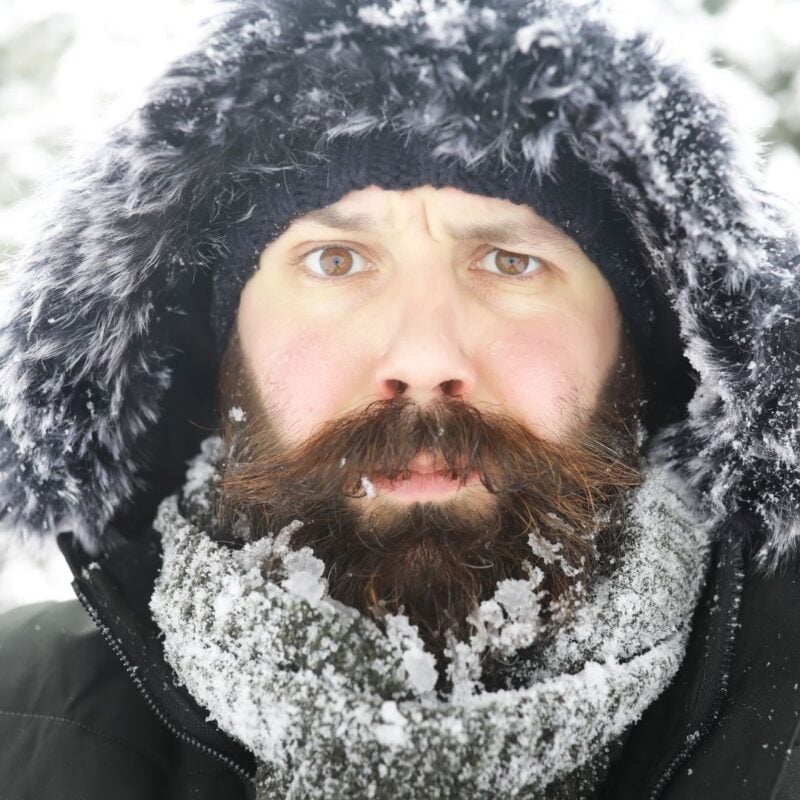 Get up to 50% OFF when shopping gear for the winter on REI.
Warm up for the holidays and SAVE on outdoor gifts all the way through Dec 18!
View on REI
Top Travel Headphones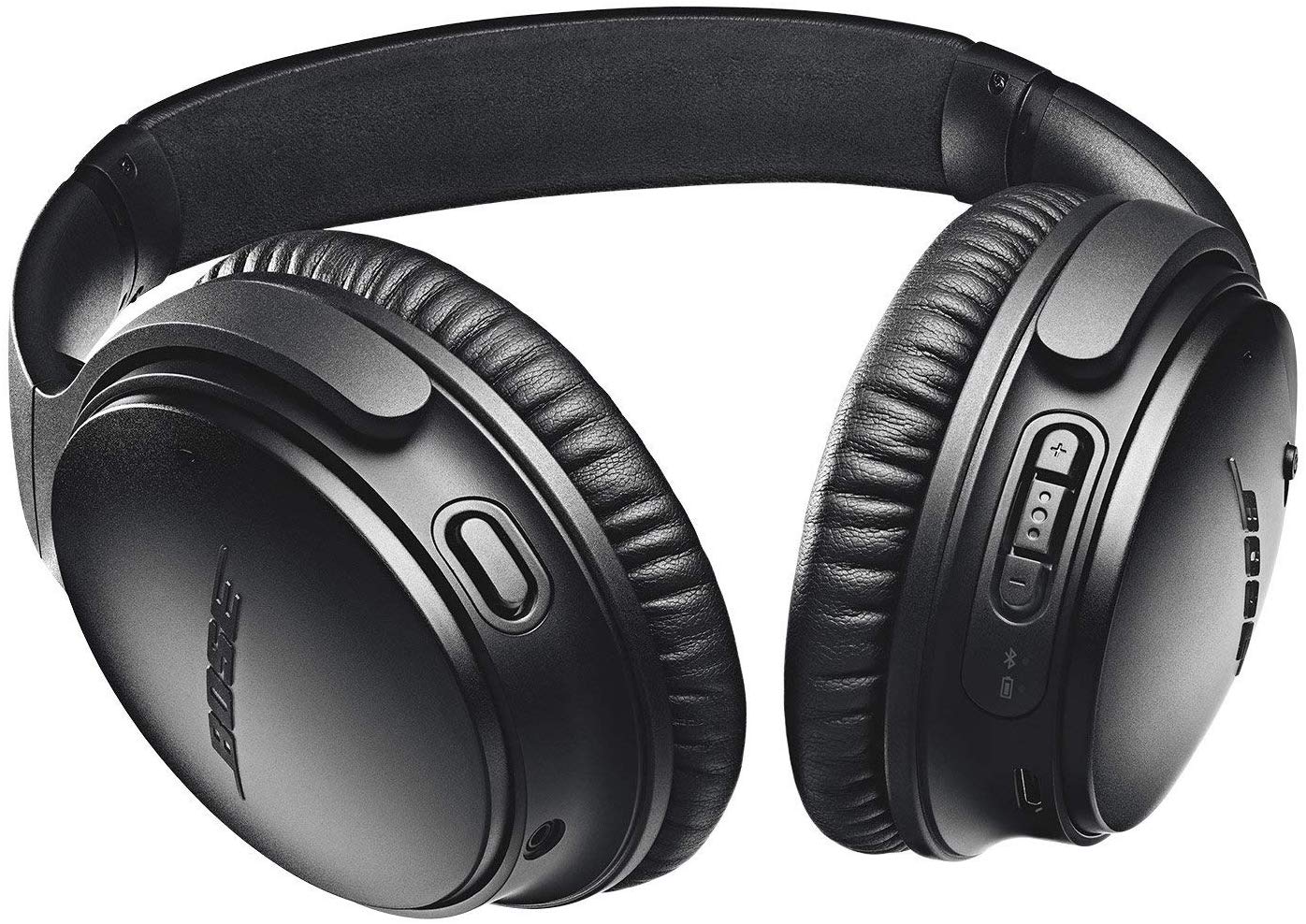 These over-ear style closed-back headphones are incredibly comfortable to wear, feel sturdy in the hand, and are simple to set up and use. The QuietComfort 35 II by Bose can be used either wired or wireless and can be connected to two different devices at the same time.
These headphones also offer noise-cancelling functionality, capable of removing a large array of background sounds to create a well-balanced timbre that fits well whatever the music or podcasts you enjoy listening too, although they lack the ability to alter the sound to your own personal likes. The battery life for the QuietComfort 35 IIs is around 20 hours, with charging taking roughly two hours to fully charge.
Pros
Well-made
Wired and wireless
Noise-cancelling
Long battery life
Cons
The over-ear style might not suit every user
Cannot adjust timbre to personal choice
Bose AR app only available for iOS users
Quite bulky
Are the Bose QuietComfort 35 II headphones for me?
If you're looking for a pair of over-ear headphones that are going to serve you well during your travels – being comfortable, well-made, and featuring noise-cancelling – then the QuietComfort 35 II by Bose are certainly a very good buy!
The team were super impressed by these headphones, especially those that wanted a superior level of noise cancellation for things like noisy flights or hostel dorms. They love the control they have over the noise cancellation with the 3 levels which is super useful for different travel situations. The addition of alexa, music sharing and the connect app not only adds extra functionality but added levels of control too. They also found the headphones to be pretty light too given their high quality feel.
Best Noise-Cancelling Headphones Under $100
A pair of travel headphones don't have to cost hundreds of dollars. Even if you're on a tight budget as a student or backpacker there are some fantastic pairs of travel headphones on the market to consider. The Cowin E7 active noise-cancelling headphones are one such pair! Though they might lack some of the all-round styling of the Bose QuietComfort 35 II headphones, Cowin E7 do come in five cool colors as well as a glossy black.
More importantly perhaps for those on a budget, these headphones come in at a penny under $70, while still offering active noise-cancelling capabilities in both wired and wireless modes. A built-in microphone allows you to make hands-free calls from your smartphone, while the good-quality sound means you'll always enjoy using your Cowin E7s.
Pros
Great price
Good color range
Active noise-cancelling
Wired and wireless
Cons
Over-ear style
Weight of close to 1.5 lbs
Batteries not included
Not as sturdy as more expensive models
Are the Cowin E7 active noise-cancelling headphones for me?
Not only do the Cowin E7 headphones offer an excellent price point for anyone traveling on a budget in the need for a good pair of headphones, but also come in some cool color choices if plain black or white isn't quite your look. Despite the price, these headphones also offer wired and wireless modes and hands-free call taking!
The team were really impressed by the levels of noise cancellation offered for such a great price. They felt that for those that don't want to spend a few hundred $ on something that could potentially get broken, stolen or lost pretty easy on the road, these were a great solution. Another thing they liked was the cool range of colours which many other brands don't offer.
Best Wireless Travel Headphones
Available in black and gold, the Sony WI 1000X are much more exciting than their name might suggest. These in-ear headphones are another closed-back form with a neckband that is both well-made and looks good. These headphones also offer some good noise cancellation despite not being an over-ear form of travel headphone.
Their basic set-up is pretty well-balanced to suit any genre of music, however, the WI 1000X also connect to Sony's Headphones Connect app (on Android and iOS), from where users can adjust the sound profile to your exact personal tastes! These headphones provide the option of hands-free calling with vibration notifications on the neckband and have ten-hour battery life.
Pros
Well-made
Noise-cancelling
Wireless
Users can adjust the sound profile
Cons
In-ear headphone
Neckband might feel strange to some
Only black and gold options
Ten-hour battery life
Are the Sony WI 1000X headphones for me?
Although they are compact and lightweight, this doesn't stop the Sony WI 1000Xs being wireless headphones with noise-cancelling functionality. They also boast the ability to receive hands-free calls, while true music lovers will adore the ability to adjust the headphones' sound profile to exactly your preferred settings via the smartphone app.
Our team felt these were the best travel earphones for those looking for a compact in-ear configuration. They loved the deep base and clearer range of frequencies these Sony headphones offer them. They were also impressed by the fact that such a small, light and in ear headphone offers noise cancellation abilities and they felt they were very effective too.
Best travel headphones for iPhone
If you have a more recent edition of an iPhone then Apple's decision to do away with the standard 3.5mm audio jack a few years ago means you'll be searching for travel headphones which use a lightning connector instead. Those fine folk at Bose have come to the rescue with the Bose QuietComfort 20 Acoustic Noise-Cancelling Headphone for Apple devices.
These wired in-ear travel headphones have added StayHear+ tips to ensure the best and most comfortable fit possible, while a built-in microphone, neck-line controls and clothing clip make it incredibly easy to switch between listening to music and making calls on your iPhone.
Pros
Specifically made for Apple devices
No lightning adapters required
Noise-cancelling
Built-in microphone
Cons
In-ear headphones
Wired
16-hour battery life
Only in black
Are the Bose QuietComfort 20 Acoustic Noise-Cancelling Headphones for Apple Devices for me?
Apple product users are limited in their choice of headphones to some extent, however, that doesn't mean they have to settle for second best. The Bose QuietComfort 20 Acoustic Noise-Cancelling Headphones for Apple devices provide all the features you'd expect from a good pair of travel headphones at this price point while being specifically made for iPhone and other Apple devices!
Our team rate these as their best travel earphones for Apple users due to their superb sound quality and the awesome effectiveness of the noise cancellation for such small headphones. They felt being so small they were pretty much perfect for travellers, especially those who spend heaps of time flying. They also remarked how comfortable these were too.
Best Travel Headphones with Microphone
The Skullcandy Crusher travel headphones are a simply phenomenal pair of headphones all around. Their sleek look – in black, maroon, olive green, and white – make these over-ear closed-back headphones very attractive and street worthy. But more than just looking great, these headphones do their job extraordinarily well too. The use of two full-range audio drivers in addition to two subwoofer drivers creates a strongly immersive experience with adjustable bass levels.
They are also wireless, with up to 40 hours of Bluetooth battery life after a full charge of 2.5 hours, while just ten minutes of charging promises to deliver three hours of functionality. On-ear buttons together with the built-in microphone allow you to answer calls, and adjust sound settings without the need to ever reach for your smartphone!
Pros
Great look
Full-range audio drivers plus subwoofer drivers
Wireless
40 hours of battery life
Cons
Over-ear headphones
Weight of 0.6 lbs
No horizontal or vertical swivel
Soft packing bag supplied
Are the Skullcandy Crusher Travel Headphones for me?
Anyone looking for a good pair of travel headphones with a built-in microphone should be drawn towards the Skullcandy Crusher headphones. They have a nice look and excellent audio and subwoofer drivers, while Skullcandy seems to have upped the build quality from previous headphone models! Fully wireless, they also boast an impressive 40-hour battery life.
The team love the Skullcandy headphones for many reasons, but the main one has to be how cool they look! Ok, they're not that shallow, they also told us just how comfortable these headphones are, in fact, possibly the most comfortable they've ever used. They are also great in warmer weather too with the material not being as "sticky" when sweating! They also found the battery level to be almost unbeatable too and perfect for long travel stints and times when recharging is difficult.
Best Over-ear Travel Headphones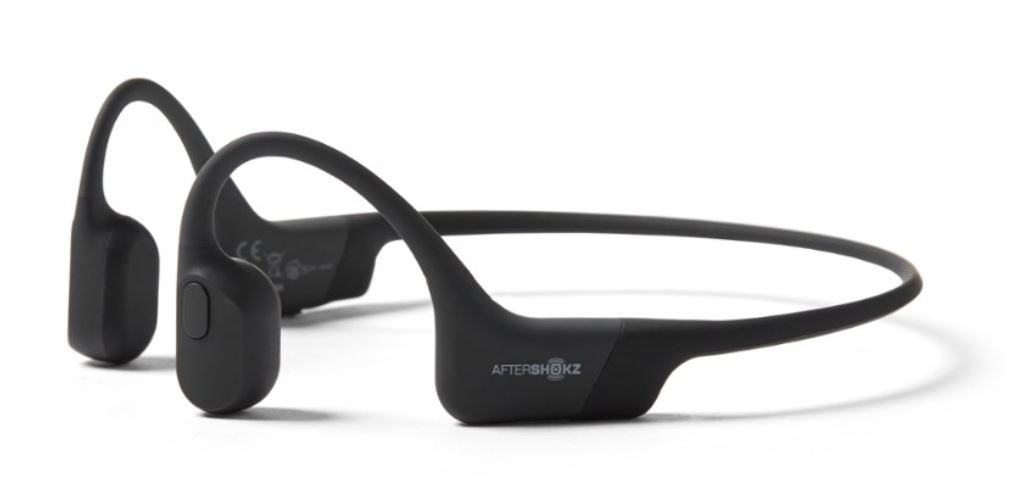 We've already given you some great examples of over-ear travel headphones in our other categories, but the Aftershokz Aeropex Headphones make the cut as our best over-ear travel headphones for a number of reasons. Firstly, they are incredibly lightweight, weighing in at an almost unbelievable 0.9 ounces! Then there's the fact these travel headphones are waterproof and sturdy enough in their fit that they can be used for athletic events such as jogging or other fitness routines.
When it comes to tech, the Aeropex Headphones are wireless, and have a built-in microphone and volume control, while fitting snuggly behind the head/neck, allowing bone conduction technology to deliver sound through the skull so you're still able to capture ambient sounds around you that you might need to hear!
Pros
Lightweight
Can be used for fitness routines
Waterproof
Built-in microphone
Cons
Over-ear headphones
Neckbrace style fitting
8-hour battery life
Imported into the US
Are the Aftershokz Aeropex Headphones for me?
If you need a lightweight pair of headphones that aren't going to fall off as soon as you take a couple of steps jogging, you really should consider the Aftershokz Aeropex Headphones. Weighing less than an ounce, these headphones are waterproof too, meaning you don't have to stop training with them if and when the weather turns. Additionally, these headphones have built-in volume control and microphone for taking calls!
The team feel these are the best headphones for hiking due to the way in which the design allows you to still be very aware of your surroundings whilst listening to music or a podcast. The design is also perfect for those who want to still be able to hold conversations with their headphones on. The style is also pretty low key and they found they stayed in place well whilst hiking or running and wern't big enough to get hot or sweaty too.
Best Travel Earbuds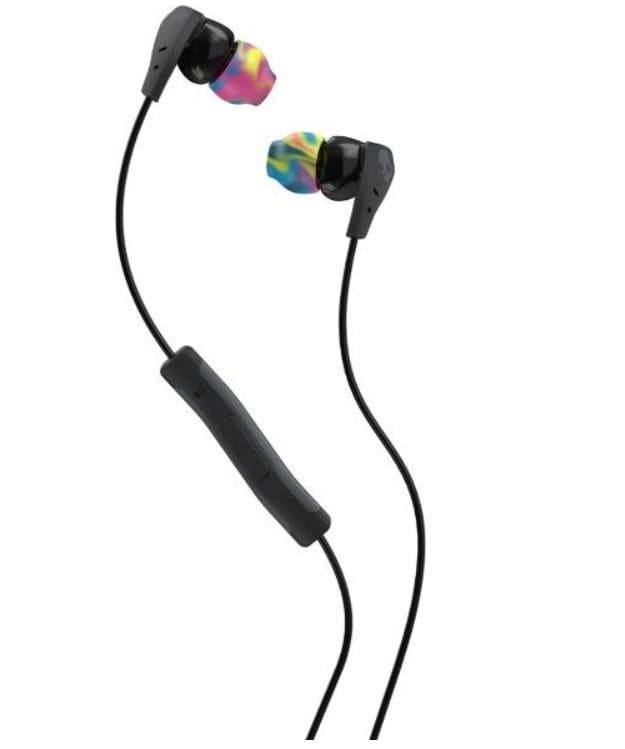 The Skullcandy Method travel earbuds, or in-ear travel headphones, are also designed with sport and movement in mind and are sweat-resistant as a result. DualLock technology, together with the neck brace or 'collar' mean these travel headphones are easy to keep in place even when active.
They have Bluetooth connectivity and a built-in microphone for answering any calls you might receive while out and about, while you'll find further controls within easy reach on the collar. The battery for the Skullcandy Method Earbuds charges in just 2.5 hours, giving users nine hours of music – enough for a double marathon!
Pros
Made for movement
Sweat-resistant
Built-in microphone
Controls on neck collar
Cons
In-ear headphones
Neck collar might be uncomfortable to some
9-hour battery life
Not fully wireless
Are the Skullcandy Method Earbuds for me?
Using headphones while doing heavy exercise can be difficult, but the Skullcandy Method Earbuds have DualLock technology and a neck collar to prevent the buds slipping or falling out. What's more, the collar incorporates a whole load of useful controls alongside a built-in microphone for taking calls and wireless Bluetooth connectivity so you don't get tangled up in wires as you break those personal training records!
The team were really impressed by the sheer range of features and functions on such a small and lightweight pair of headphones. They felt in terms of travel headphones, there size and weight makes them perfect. In terms of battery life, for their size they were again suitably impressed.

Do You Want to Travel FOREVER??
Pop your email in below to get a FREE copy of 'How to Travel the World on $10 a Day!'.
BONUS! Best Travel Pillow to use with Headphones
Ok, so you've got some good travel headphones, but you want to use a travel pillow. Hmm, what to do!?
You're on a plane, or train, or bus, and want to while away the time with music and podcasts but also want to be comfortable throughout by using a travel pillow. What do you do? You need a travel pillow that won't interfere with your headphones, with the Trtl Pillow Plus a great example of its kind.
Being scarf-like wrap rather than a traditional travel pillow it is soft to the touch, lightweight and unbulky while providing all the support you need to rest well thanks to a in-built plastic headrest. Leaving the ears and lower head free, the Trtl Pillow Plus doesn't clash with headphones, whether you prefer to use over-ear or in-ear versions, making it the perfect addition to your travel must-haves!
Pros
Soft
Comfortable
Supporting
Perfect for travel headphones!
Cons
In-built support limits you to one sleeping position
One-size only
Not a traditional travel pillow
No direct connectivity to travel headphones
Is the Trtl Pillow Plus Travel Headphone Pillow for me?
Offering a great combination of features that are easily useable in collaboration with a pair of travel headphones makes the Trtl Pillow Plus a great choice for any traveler. Lightweight, and much less bulky than a traditional travel pillow, it provides comfortable support for those looking to rest that doesn't get in the way of headphone use.
Our team love this new style solution to that age old problem, sleeping whilst sat upright! The neck support allows them to avoid waking up stiff and sore and the low profile and lightweight construction makes it easier to carry than a conventional pillow/ neck pilow. Most importantly for this post, they love that the design doesn't cover the ears allowing them to wear pretty much any kind of headphones with ease.
Best of the Rest
The Plantronics Backbeat over-ear headphones have an attractive vintage look of black and tan that provides up to 24 hours of wireless music before having to connect up to a cable or charge. Its Bluetooth connectivity extends to a very healthy 100 meters with the ability to be connected to two different devices at the same time, while these headphones are also great for travel because they can be twisted flat and kept in a protective travel sleeve.
On top of that, the Plantronics Backbeat headphones have active noise-cancelling that massively reduces ambient noise while providing top quality audio with powerful audio drivers which create a sound that is rich right across the sound spectrum.
Pros
Stylish look
Long battery life
Travel-friendly design
100m Bluetooth connectivity
Cons
Very specific style
Over-ear headphones
6 lb in weight
No built-in microphone
Are the Plantronics Backbeat headphones for me?
When it comes to headphones that look the part as well as sounding the part, the Plantronics Backbeat over-ear headphones are another fine choice! Not only do they offer great sound quality, but have a battery life that lasts an entire day on one charge, and twist flat so they can be safely packed away without taking up huge amounts of space.
The team love the classic look of these headphone and for those wanting something that they can wear in professional settings, these worked perfectly. The placement of the controls is also pretty unique and the team felt that they were easier to use than many others on this list. They also loved how bassy these headphones were, especially for those favouring heavy metal and dance music.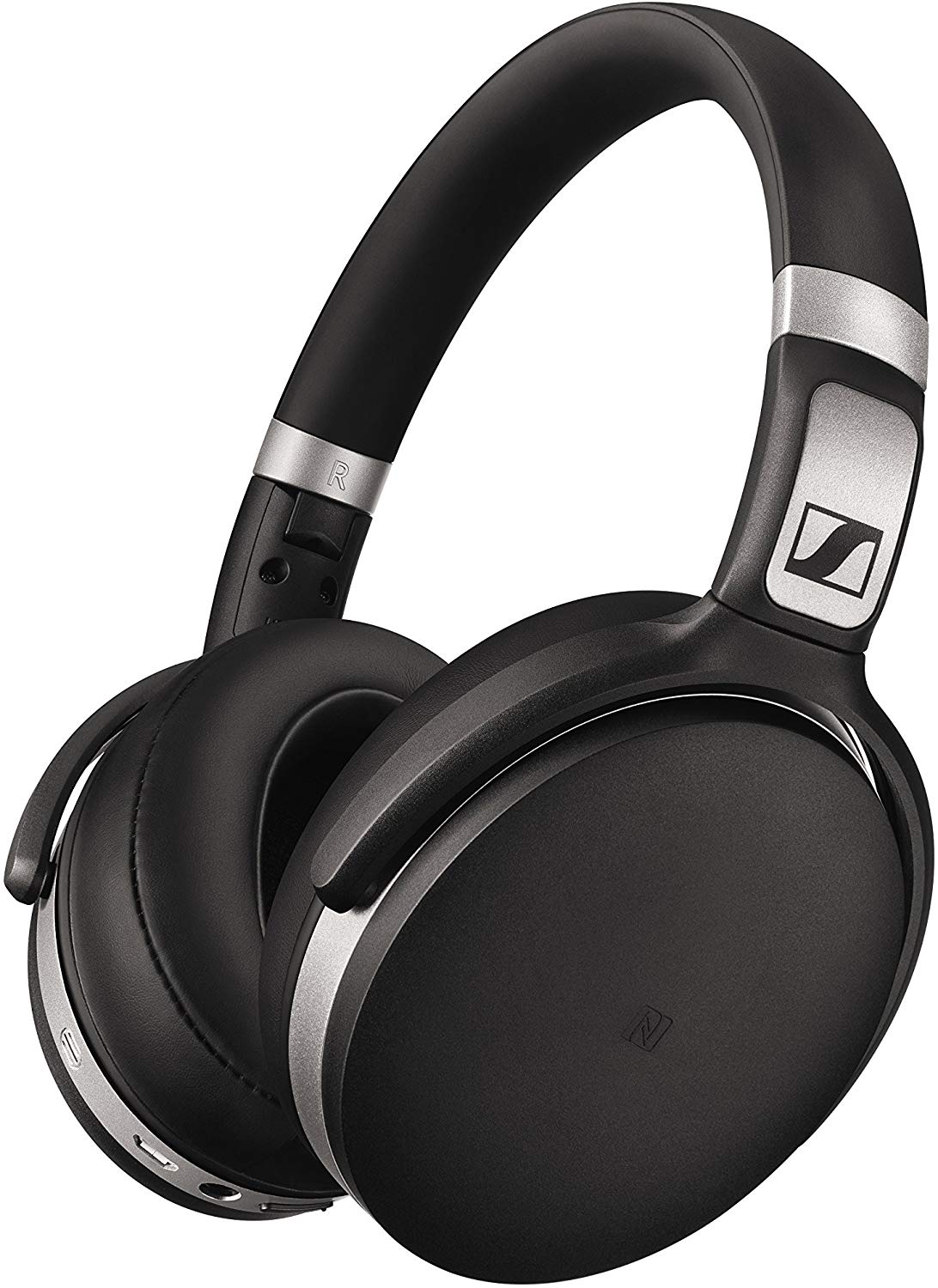 Although the Sennheiser brand may not be as well known as Sony, Bose, or Skullcandy, we think these over-ear headphones deserve looking at! Although wireless, the use of Bluetooth 4.0 and aptx technologies ensures a fine sound quality can still be enjoyed. Users of these headphones can also enjoy NoiseGard active noise-cancelling, removing all that irritating ambient background noise that are frequently found in offices, and on various forms of transport.
Ear-mounted buttons make it really easy and simple to stay in control, while the built-in microphone ensures you can make and take calls without reaching for your smartphone. These headphones also come with a very good battery life of 19 hours after a full charge!
Pros
Wireless
High-quality sound
NoiseGard active noise-cancelling
Ear-mounted buttons and built-in microphone
Cons
Over-ear design
No protective carry case supplied
Weight of 8 ounces
Not great for those larger in stature
Are the Sennheiser HD 4.50 headphones for me?
If branding isn't all important to you, lesser-known Sennheiser has been creating noise-cancelling headphones since 1984, giving them an incredible pedigree and heritage in this sort of technology. The HD 4.50 headphones also offer wireless listening for up to 19 hours in one go, alongside a built-in microphone for making wireless calls, and ear-mounted buttons for easy control.
The Sennheiser brand is well known throughout our team and they just love the high build quality which gives them a real sense on longevity. Another plus point is the superb and accurate sound levels that really blow other options out of the water.
One of the chunkier over-ear headphones on our list, the Jabra Elite 85h are fully wireless headphones with smart active noise cancellation that kicks in automatically if it detects background noise such as the hum of an aircraft. Their very clever SmartSound technology means that you're always guaranteed the best quality sound for your environment, while even with active noise-cancelling switched on they offer a battery life of 36 hours on a single charging.
Users can also get five hours of action with just 15 minutes of charging – perfect if you're never in the same place for very long! The Jabra Elite 85h headphones also have eight built-in microphones for the very best call quality whatever the noise coming from your background surroundings.
Pros
Fully wireless
Smart active noise cancellation
36-hour battery life
Multiple built-in microphones for making calls
Cons
Quite bulky to wear
Water resistant but not waterproof
Over-ear headphones
Short charging cable
Are the Jabra Elite 85h headphones for me?
These over-ear headphones are impressive all-rounders in an ever-busier marketplace. With active noise-cancelling that is triggered automatically when it picks up background noise, and SmartSound tech that guarantees top-quality sound whatever that background, users can be sure never to miss a beat. And with 8 different microphones built-in, those you talk to wireless won't have any problem picking up what you're saying either!
The team felt these were a great option for those on a budget wanting headphones which offer great noise cancellation, a range of features and functionality as well as looking good too. They also felt the sound quality and the base levels were also pretty damn good too for such well priced headphones.
The little brother or sister of the Bose QuietControl 35 II (already reviewed above), the Bose QuietControl30 wireless headphones offer great sound despite their lightweight nature! These in-ear headphones and next collar incorporate controls on the wire connecting earbud with collar, while these headphones are otherwise wireless.
These headphones also offer the ability to alter the level of noise cancellation to your immediate surroundings, while offering both Bluetooth and NFC connectivity. A dual microphone system makes calls clearer than with headphones using a single built-in microphone and can be used for up to 10 hours on a single full charge.
Pros
Lightweight
Easy access controls at ear level
Adaptive noise cancellation technology
Dual microphone system for clear calls
Cons
In-ear headphones
Neck collar may be awkward for some
Do not allow Bose music sharing
10-hour battery life
Are the Bose QuietControl 30 headphones for me?
If you like the sound of the Bose QuietControl 35 II but are after something a little lighter and less bulky then the BoseQuietControl 30 are the ideal alternative. With Bluetooth and NFC wireless connectivity and two in-built microphones, you can listen to music and make calls without having to reach for your smartphone, with these headphones having enough battery life to keep you entertained on the move for up to 10 hours.
Our team felt these were a close second when it comes to the best headphones for hiking given how well they stayed in their ears. More than that though they were super impressed by the levels of noise cancellation offered by headphones that are so small and light. They also loved that the Bluetooth transmitter could fit inside a planes standard jack and so connect with the inflight entertainment system easily.
Folding in on themselves to reduce the amount of space they take up in a bag, these over-ear headphones by Philips have a luxurious-feeling memory foam cover than rests over or on top of your ears, to make sure they remain comfortable throughout the day! There's in-line control and a microphone switch for moving effortlessly between listening to music and taking or making a call, while the specially-designed standalone acoustic chambers and optimized 40mm neodymium drivers ensure good sound quality. The Philips NC1 headphones also feature noise-cancellation technology, and come in at just 8 ounces in weight!
Pros
Folding to reduce storage space
Memory foam covers
Great quality sound
Noise-cancelling tech
Cons
Lack some style
Over/on-ear headphones
Not wireless
Imported to US
Are the Philips NC1 headphones for me?
These Philips NC1 headphones provide a good balance between cost, sound quality, usability, and size. Ear comfort is protected through the use of memory foam covers, while the drivers and acoustic chambers used to create a wonderful sound. Further, the Philips NC1 have noise-cancelling technology built-in, so however noisy the surrounding environment you find yourself in, you'll still be able to enjoy music as it should be heard.
For what are a super cheap pair of headphones, the team were pretty impressed by what they offered. For less than 40 quid you get decent noise cancellation, good portability and a lightweight design. The wires might be a drawback but for those wanting to switch between their phone, laptop and the entertainment system on the plane, they know it will be quick and easy.
The best present of all… is CONVENIENCE!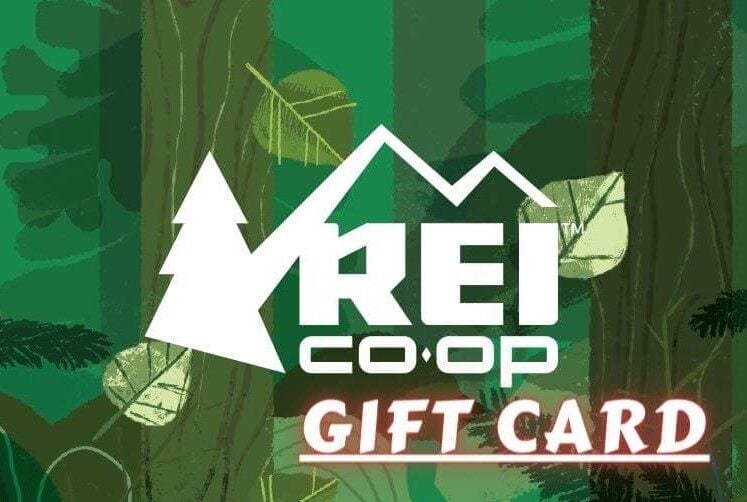 Now, you could spend a fat chunk of $$$ on the WRONG present for someone. Wrong size hiking boots, wrong fit backpack, wrong shape sleeping bag… As any adventurer will tell you, gear is a personal choice.
So give the adventurer in your life the gift of convenience: buy them an REI Co-op gift card! REI is The Broke Backpacker's retailer of choice for ALL things outdoors, and an REI gift card is the perfect present you can buy from them. And then you won't have to keep the receipt. 😉
Buy on REI!
How to choose the best travel headphones for you
Over-ear versus in-ear headphones
One of the first questions you should ask yourself when you're thinking of splashing out on a new pair of travel headphones is which sort of headphone do you prefer? Are you a fan of over-ear headphones that make it much easier to become fully immersed in what you're listening to, or in-ear headphones which tend to be lighter but have slightly reduced sound qualities as a result? Do you like the feel of the neck collars/braces that accompany many modern in-ear choices?
Also, bear in mind what activity or activities you plan to use these headphones for! For example, if you intend to primarily use your new headphones for exercise or activities with a lot of movement, be sure to pick a pair that are specifically built for the purpose. That way, you'll be sure that your headphones will last, and resist the rigours of running, for instance.
In general, if you're going to be running or you're looking for as an example, the best headphones for hiking, you're going to want ones that will stay in whilst you're being active too. So, looking for the best travel earphones, ones that go inside your actual ear, is perfect.
Wired, wireless, and true wireless
For most people, deciding between wired, wireless, and true wireless travel headphones is a pretty easy choice coming down to personal preference and what you're used to. We'd say doing away with wires is definitely the way to go, especially when traveling, when there are already ten different things to get tangled up in! As for the difference between wireless and true wireless, a wireless travel headphone will connect to your smartphone or device through Bluetooth but might have a wire between earbud and neck brace, while you'll find no wires on any sort in a truly wireless travel headphone.
Other features to consider
While most brands of headphone in the same price bracket will have similar features, its worth noting down exactly what you are looking for in your pair of travel headphones. We'd say finding a pair with good noise-cancelling functionality is all important when traveling – given the amount of noisy downtime you're likely to face on planes, trains, and elsewhere. The so-called 'ambient' noise on a plane can hit 60 decibels for example, which explains why its always so difficult to fully hear films using the airline's free headphones.
In addition, are you also looking for compact size, so that your travel headphones pack down really small (another reason to opt for in-ear headphones perhaps)? Maybe it's sound quality which is more important to you.
You will also want to decide whether or not you're going to want a built-in microphone system, enabling you to make hands-free calls. Frankly we say that if you're going to be using your smartphone to listen to music, why not also have that hands-free capability!
How We Tested The Best Travel Headphones
There is no perfect or exact science when it comes to testing out travel gear, but here at The Broke Backpackers, we've got enough experience to have gotten pretty good at it!
When we set about testing a piece of gear, we start by handing each item out to various members of our team spread around the world. This means we always get different opinions and experiences when it comes to feedback.
Our testing revolves around a series of parameters we use for each item to fairly compare them to one another. We look at how well each piece fulfils its primary purpose. So when it comes to picking out good travel headphones that are things like portability, weight, size, noise cancellations, battery life and durability as well as sound quality.
Finally, we also take into account how an item is priced – So more expensive headphones that performed poorly were treated more harshly when it came to doling out points. On the other hand, cheaper headphones were given a bit more leeway.
FAQ about the Best Travel Headphones
Still have some questions? No problem! We've listed and answered the most commonly asked questions below. Here's what people usually want to know:

Our GREATEST Travel Secrets…
Pop your email here & get the original Broke Backpacker Bible for FREE.
A final point for all those iPhone and iPad users out there
Don't forget that if you're a user of Apple iOS products you're going to need to take the lack of a 3.5mm audio jack into consideration for wired headphones, or you'll also be faced with needing to add a lightning adapter to your kit list!
When you're thinking about travel headphones there's a lot to consider – as you've probably already discovered! However, the good news is that we've done much of the hard graft for you guys, and we've cast our eyes across the 250 different travel headphones out there to bring you only the very best! What's more, our links make it really easy to make that purchase a reality – so get clicking!
---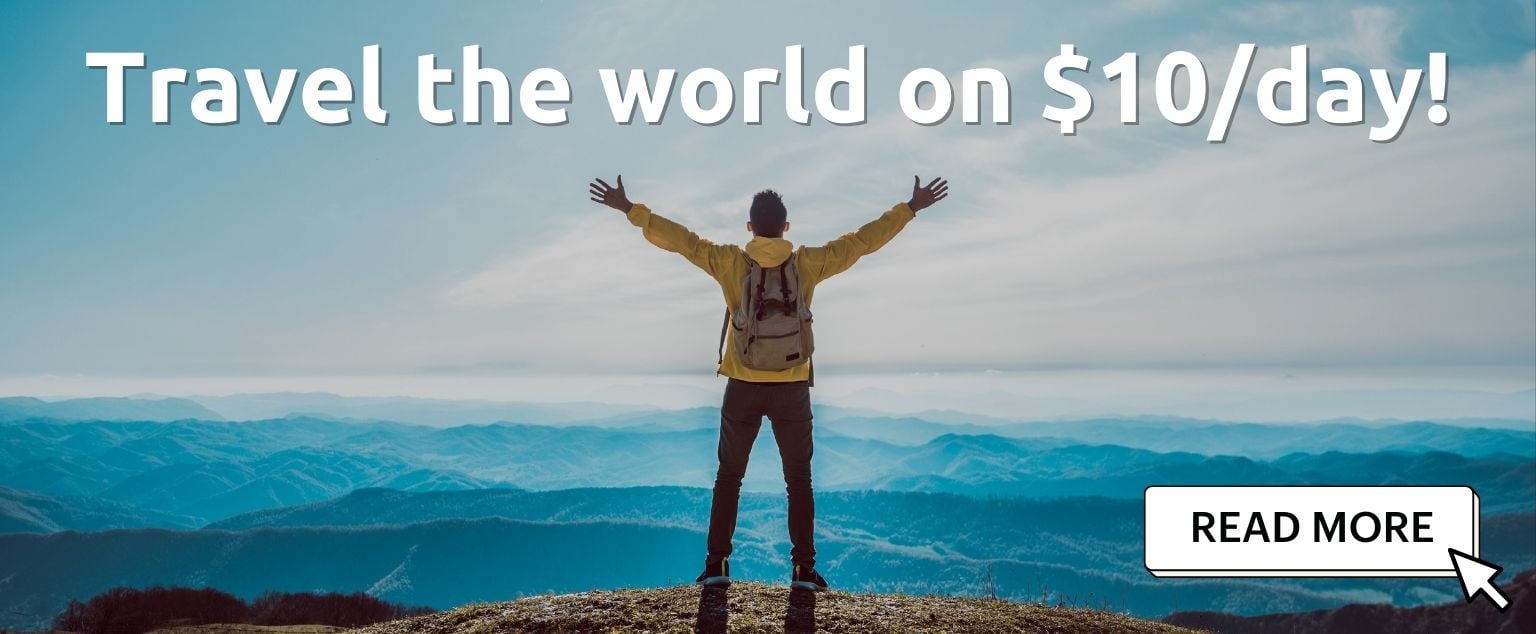 And for transparency's sake, please know that some of the links in our content are affiliate links. That means that if you book your accommodation, buy your gear, or sort your insurance through our link, we earn a small commission (at no extra cost to you). That said, we only link to the gear we trust and never recommend services we don't believe are up to scratch. Again, thank you!