Portugal;  the ultimate destination calling us to its sunniest coast in all of Europe!
Moving abroad is the ultimate adventure, a chance to embrace a new lifestyle and immerse fully in a vibrant culture. Of course, the cost of living is a significant factor to consider. But if you're here reading this, you're already entertaining the notion of making Portugal your home, where every nook and cranny awaits with boundless wonders to explore.
Portugal boasts one of the most relaxed visa policies in Western Europe, yet navigating bureaucracy is an inevitable dance when moving to this sunny nation.
Fear not, for I'm here to show you the ins and outs of the cost of living in Portugal, along with other essential aspects to keep in mind as you start this thrilling journey. After this, you'll be ready to take on this captivating european country.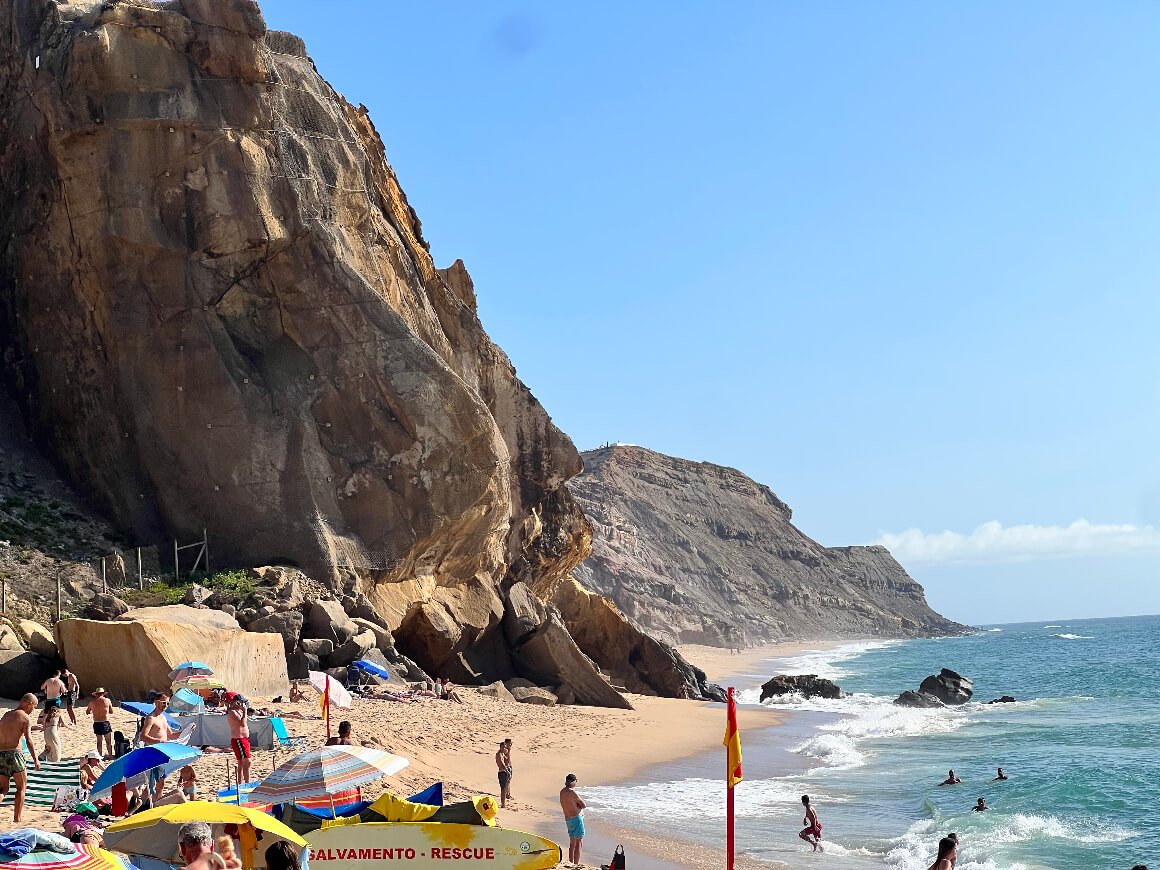 Do You Want to Travel FOREVER??
Pop your email in below to get a FREE copy of 'How to Travel the World on $10 a Day!'.
Why Move to Portugal?
Visiting Portugal has become a right of passage for tourists over the past few decades. Year after year visitors flock to the country for its unique cities and stunning beaches.
Its location, in Western Europe, makes it a major gateway to the continent for visitors from the Americas. But what's it like to actually live there?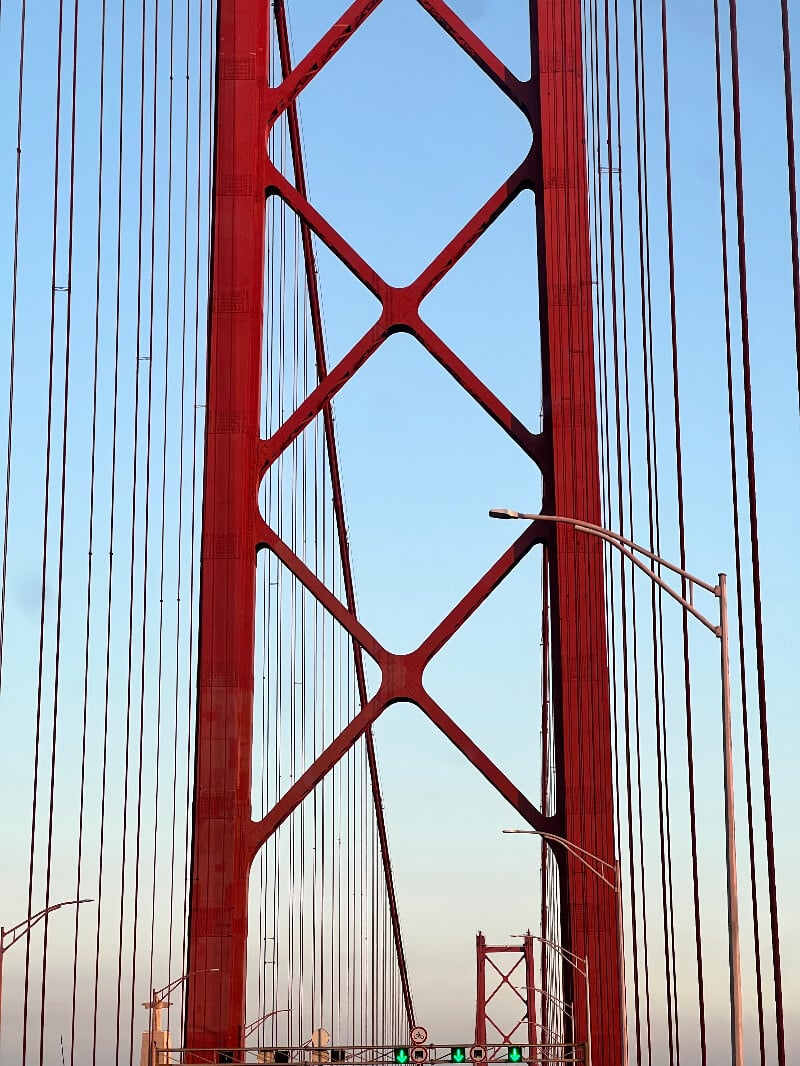 One of the first things people notice is how easy-going life is in Portugal compared to other Western European countries. This is a great place to slow down, soak up the atmosphere, and enjoy life. The cost of living is relatively low, meaning you'll have more money to enjoy the local social scene.
That being said – this slow pace of life can sometimes be frustrating when you need to get things done. The low cost of living also means low income, so if you're working for a Portuguese employer you shouldn't expect a high salary. It's really about balancing the pros and the cons.
Cost of Living in Portugal Summary
The great news is that Portugal is super inexpensive – especially if you're used to prices from other Western European countries. This low price also doesn't come at the expense of a good quality of life. It is just whatever you make of it. That being said, if you're moving to Portugal you'll need to budget for the most important costs.
Whilst prices are low across the board, they do of course fluctuate depending on your lifestyle. Cooking all of your own meals at home will save you money – but then you'll miss out on one of the most important aspects of Portuguese social life. Realistically you'll need to balance it out so you can save money without totally wasting your time.
The table below gives a rundown of the most common expenses. I've compiled this using user data from a variety of sources.
Cost of Living in Portugal

| Expense | $ Cost |
| --- | --- |
| Rent (Private Room vs Luxury Villa) | $400 – $2000 |
| Electricity | $40 |
| Water | $25 |
| Mobile Phone | $18 |
| Gas (per gallon) | $10 |
| Internet | $40 |
| Eating Out | $5 – $50 |
| Groceries | $60 |
| Housekeeper (Less than 10 hours) | $65 |
| Car or Scooter Rental | $700 |
| Gym Membership | $38 |
| TOTAL | $1400+ |
What it Costs to Live in Portugal – The Nitty Gritty
The table above gives a little hint of the cost of living in Portugal – but it's not the entire story. Let's take a closer look at exactly how much money you'll need to move to the country.
Rent in Portugal
No matter where you are in the world, housing costs will probably be your biggest expense. That being said, people in Portugal tend to only spend a small percentage of their income on rent. It does vary depending on which area of Portugal you're staying in.
Generally speaking, how much you spend on rent will depend on what kind of set-up you're looking for. Renting a room in a shared apartment will likely be your cheapest option. This is most common in Lisbon and Porto, which are major hubs for young workers and students. Outside of these cities, you'll likely need to find your apartment, but these aren't even that expensive.
City center apartments tend to be quite small, so expat families are more likely to live in suburban and rural areas. We'll get more into public transport later, but thanks to a lot of investment over the past decade it's vastly improved. Running a car is also pretty cheap so you don't need to worry about getting in and out of the cities.
When it comes to finding a room or an apartment you'll have a few options. Sapo is a popular website for everything in Portugal – similar to Gumtree in the UK or Craigslist in the US. This is a great starting point for property listings – whether you're interested in buying or renting. If you're looking for a room in a shared apartment, Facebook is also an incredible tool. When you look at apartment listings, T refers to how many rooms there are (T1 = one bedroom, etc) in the property. You can also look up neighborhood (freguesia) maps on the government website.
Room in a shared apartment – €350-600
Private apartment or studio – €600-1500
Luxury villa – €1750+
It can take time to find an apartment – and I absolutely recommend you view it in person before signing a lease. Booking an Airbnb or a hostel in Portugal (if you need to save money) is a great way to plan everything in advance. It also lets you experience your destination like a local from day one. I recommend booking one for 4-6 weeks.
Residential taxes in Portugal are charged to homeowners and landlords. You won't have to worry too much about this, although it will impact the price of your rent. It's becoming increasingly common for internet and housekeeping to come included with the rent, so always check the listing as this can save you a little bit of money.
Need a Crash Pad in Portugal?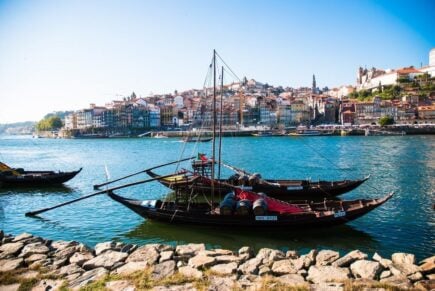 Need a Crash Pad in Portugal?
Home Short Term Rental in Portugal
This Lisbon apartment comes with all the comforts of home and sits close to the waterfront and historic district. It's the best place to base yourself while you find a more permanent home in Portugal.
Transport in Portugal
Getting around Portugal is amazing! You have so many options from the Public transportation systems to affordable taxis and Bolt rides- a European version of Uber that tends to have the best prices.
The metropolitan railway systems in Lisbon and Porto are effective – but often run a few minutes late. The bus networks seem to follow their own timetable, though it covers the entire city. This means it's entirely possible to get around without a car – you just need a little patience.
Likewise, traveling within the country is both easy and frustrating. There are great train connections between Lisbon and Porto, but heading down south will require a bus.
Surprisingly, it's actually easier to get from Porto to Spain than from Lisbon. This means if you're planning to cross the border at any time it might be worthwhile just getting a flight.
Across the Atlantic, you'll need to get a flight if you want to head to Madeira. The only boats that dock there are cruise ships. However, if you are based in the capital then it's easy to take some great day trips from Lisbon.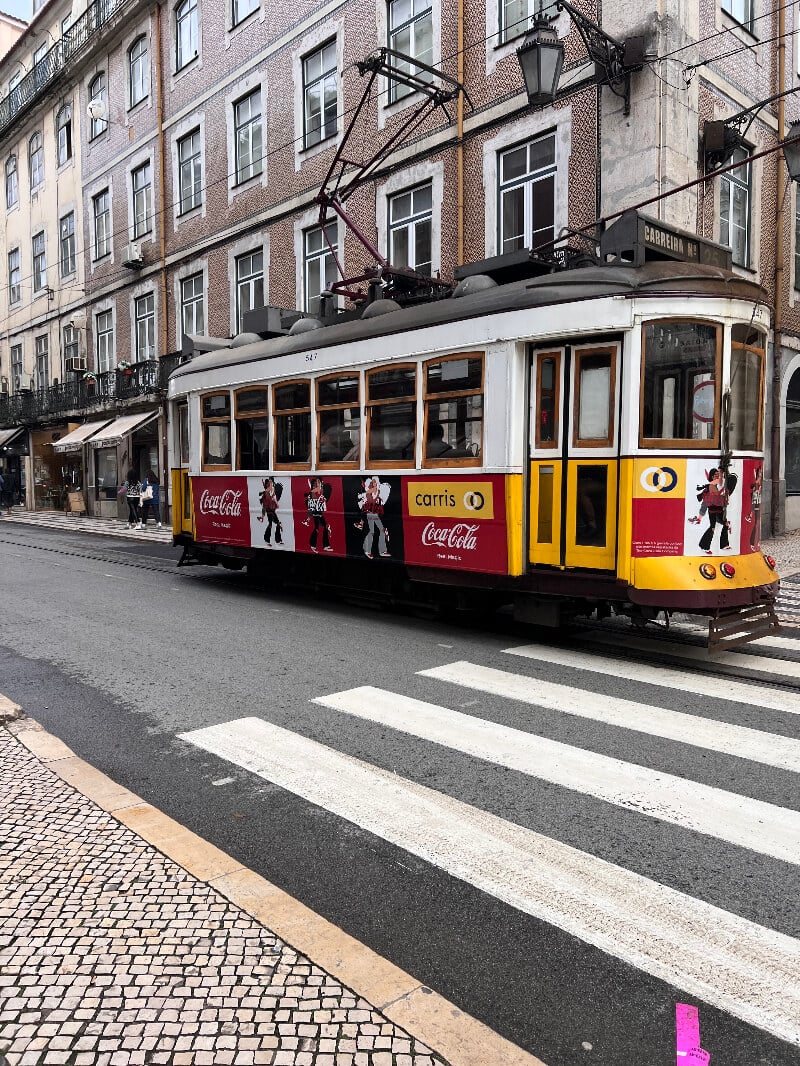 Speaking of visiting Madeira, getting around more rural areas (both on the Mainland and the island territories) can be a little more annoying. Buses are far less frequent and it's hard to judge whether or not they'll actually arrive on time. In these areas driving is definitely easier.
If you can, I suggest you buy a car. This is far cheaper than renting in the long term.
Affordable taxi fees (Airport to City) – €25
Single journey metro ticket (Lisbon) – €1.90
Monthly public transportation card (Lisbon)- €40
Second-hand car purchase – €3500
Food in Portugal
Portugal has a rich culinary heritage influenced by its Atlantic coastline, proximity to the Mediterranean, and favorable weather. Fish, meat, and garlic are staples of Portuguese cuisine. The world-famous pastel de nata (custard tart) comes from Belém in Lisbon, and every region has its own famous pastries.
Eating out is a must in Portugal – and it's super affordable. Whether you're going to a budget Tasca in Lisbon or an upmarket restaurant by the sea, you'll notice a marked difference in prices in Portugal compared to the rest of Western Europe. Dinner is an important social activity in Portugal, and it's common to stop by a local bakery in the morning for breakfast.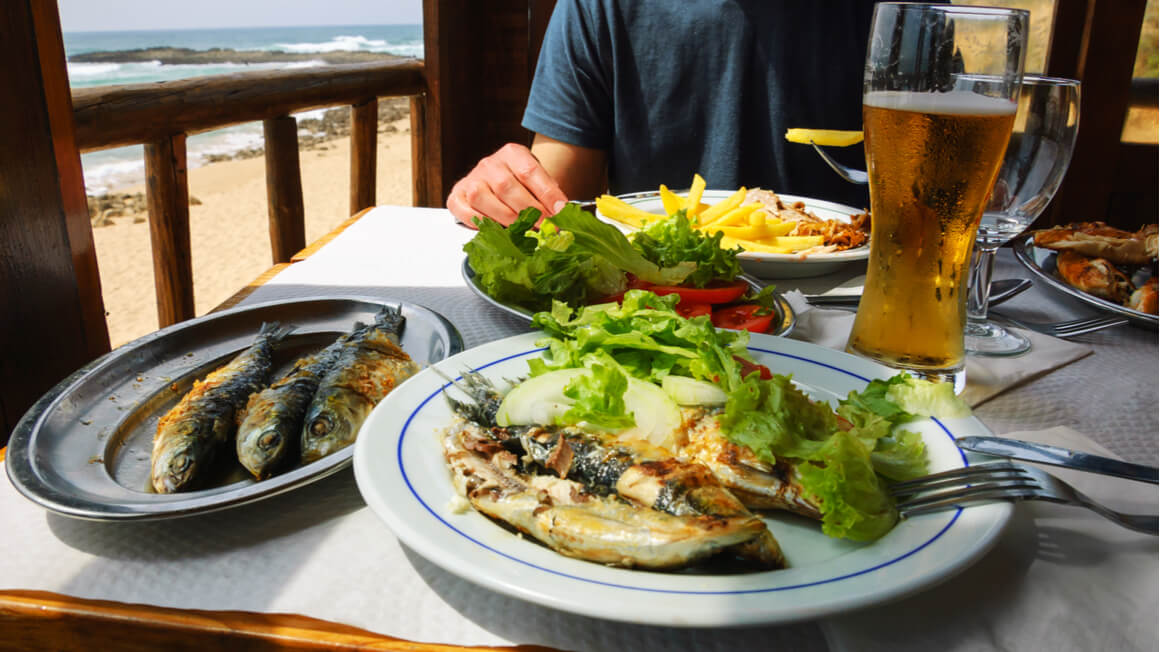 That being said, you might not want to eat out every night. If you're earning good money it's doable – but low-wage jobs in Portugal will mean you have to eat in a couple of nights a week.
Thankfully the supermarkets are also really affordable. This will bring your cost of food in Portugal down considerably.
Pingo Doce and Continente are the most popular supermarkets, whilst Minipreço is a great express supermarket. Lidl offers budget-friendly goods, whilst Auchan is in the higher price range. Most major towns and cities have produce markets too.
Milk (1 gallon) – €3.15
Eggs (dozen) – €2.33
Steak (1lb) – €5
Bread (Loaf) – €1.29
Prego no pão (steak sandwich) – €3.50
Pastel de nata – €0.90
Garlic (1lb) – €0.60
Espresso – €0.75 – €0.90
Drinking in Portugal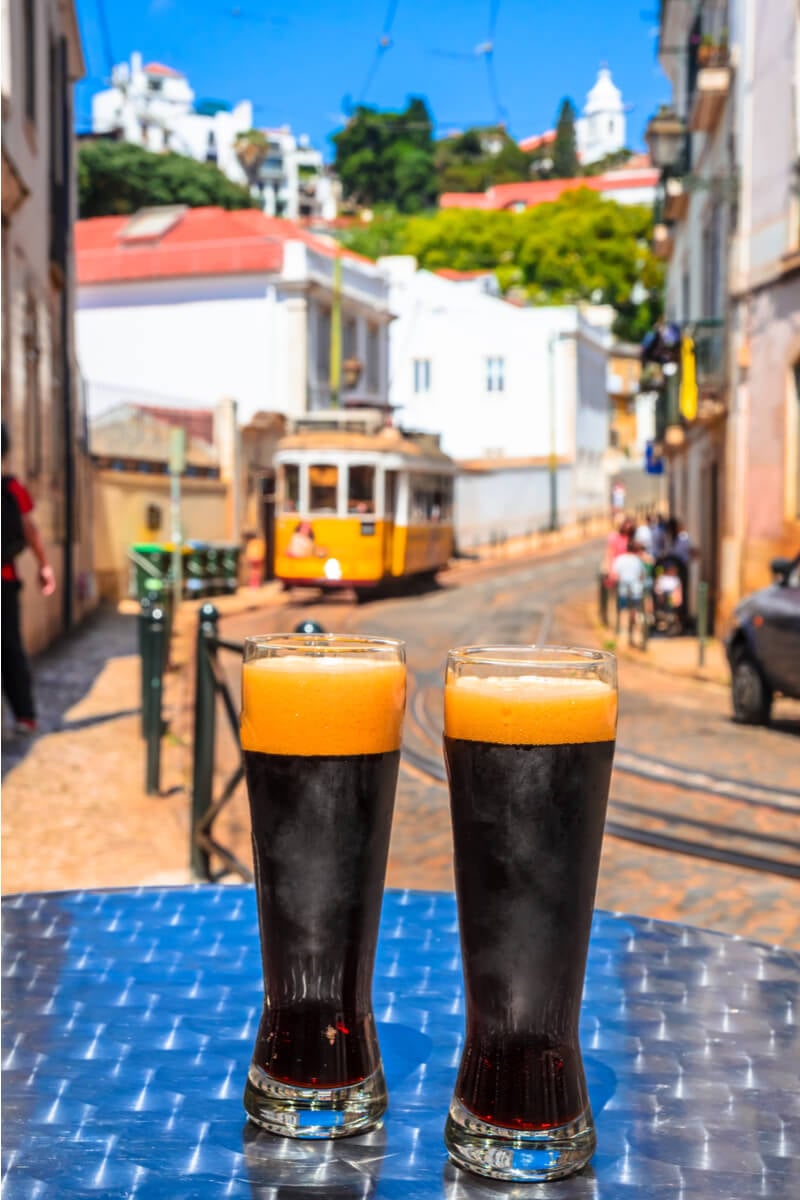 Alongside a large dining culture, Portugal also has a laid-back drinking culture. Whilst not as intense as the extreme nights out in Northern Europe, Portuguese people are known to drink wine and beer on a regular basis. This is likely because it is so cheap – an 'imperial' (half a pint of beer) only costs one euro at a quiosque in Lisbon or Porto. A glass of wine doesn't cost much more.
Going to a bar will likely cost a little bit more – but if you stay away from the tourist traps you'll find prices don't exceed that range too much. Spirits are surprisingly expensive – coming in at around €6 each in a nightclub – so most locals stick to beer or wine.
As for non-alcoholic drinks, tap water is free in Portugal and perfectly safe to drink, so make sure you have a good water bottle. In the cities, it might not taste too nice, but every table receives a free jug of tap water in restaurants. Bottled water will only cost you around €0.50-1.29 depending on how well marketed it is.
Why Should You Travel to Portugal with a Water Bottle?
Whilst there's a lot that we can do when it comes to traveling responsibly, reducing your plastic consumption is one of the easiest and most impactful things you can do. Don't buy single-use water bottles, don't take plastic shopping bags, and forget straws. All of this just ends up in landfill or in the ocean.
Save $$$ • Save the Planet • Save Your Stomach!
Drink water from ANYWHERE. The Grayl Geopress is the worlds leading filtered water bottle protecting you from all manner of waterborne nasties.
Single-use plastic bottles are a MASSIVE threat to marine life. Be a part of the solution and travel with a filter water bottle. Save money and the environment!
We've tested the Geopress rigorously from the icy heights of Pakistan to the tropical jungles of Bali, and can confirm: it's the best water bottle you'll ever buy!
View on REI
Read the Review
Keeping Busy and Active in Portugal
Given how sunny it is, Portuguese people are big on outdoor activities. The beaches are popular throughout the year and hiking along Madeira's cliffside scenery is also a popular pastime. During the winter it rarely drops below 12C (54F) though locals consider this to be quite cold. This is when cultural activities are more popular – like art exhibitions and music performances.
In Lisbon you will find most major events (International sports, New Year's Eve, Eurovision) are shown on a giant screen in the main square. These are free to attend and build an incredible atmosphere.
In terms of keeping active, cycling is growing in popularity and there are plenty of cool hikes to keep your blood pumping. The terrain is quite hilly across the country, so simply walking to where you need to go is a feat of endurance. Make sure to pack some good hiking boots!
Sports group (per session) – €12
Gym membership – €40
Guided hike – €25
Wine tasting – €25
Surf hire – €35
Beach visit – Free!
School in Portugal
Schools in Portugal have come under a lot of criticism from expats in previous years. Whilst this has resulted in major improvements, there are still a number of issues involved. Whether you decide to send your child(ren) to public or private school will make a difference to your cost of living.
Registering your child with the school takes a lot of patience due to all of the bureaucracy involved. There are also regular strike actions by teachers. As expected, your child will be taught entirely in Portuguese – which can be a benefit to them but may make it harder to settle in.
Private schools are pretty cheap in Portugal compared to the rest of Europe – but that doesn't mean they're inexpensive. A local private school will cost around €10k per year, whilst an international school will easily reach €25-40k per year. The benefit of these is that your kid can learn in their native language and work towards international qualifications.
Is This the Best Backpack EVER???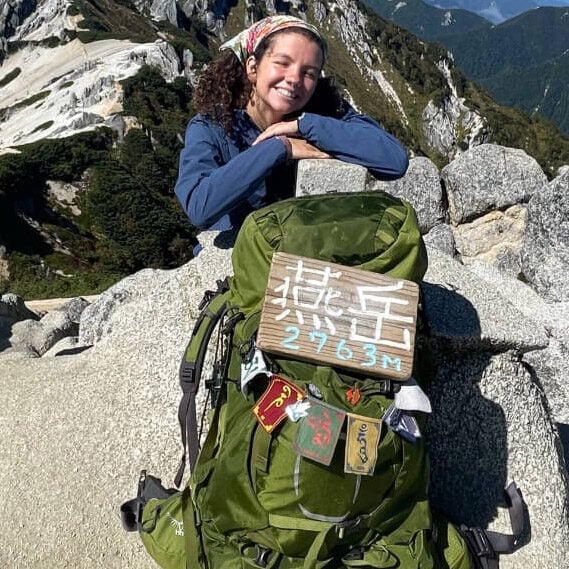 Medical Costs in Portugal
Portugal has its own version of universal healthcare run by the SNS (Serviço Nacional de Saúde). This isn't entirely free at the point of use, with most moderate to high-income earners expected to contribute a little towards treatment. These treatments are generally inexpensive so private healthcare insurance isn't common among locals.
Whether or not you're entitled to access SNS healthcare depends on your home country. As long as they have a reciprocal agreement with Portugal you will be able to access universal healthcare. If you are entitled, you need to register with your local doctor's surgery in order to get a health card.
Want to make sure you're insured from the day you arrive, or are worried that you won't be eligible? SafetyWing offers a monthly healthcare plan which covers digital nomads, expats, and long-term travelers. We have been using them ourselves for a while now and find them to provide great value.
Visas in Portugal
Portugal has one of the easiest work visa processes in the European Union – but there are a number of different categories depending on your country of origin. EU Citizens enjoy freedom of movement, so we'll go through the other options. If you're a national of another Portuguese-speaking country you will need to find work earning a certain amount of money. This entitles you to a visa that can directly lead to residency.
Otherwise, it's a fairly similar process with just a few additional restrictions. You will need to get a job in advance before you arrive in Portugal. This doesn't have to be from any specific set of careers, but certain jobs are more common. We'll get into this in the finding a job section. Your work can then help you arrange this visa. After five years you can then apply for Portuguese citizenship – as long as you can prove you can speak Portuguese to a moderate level.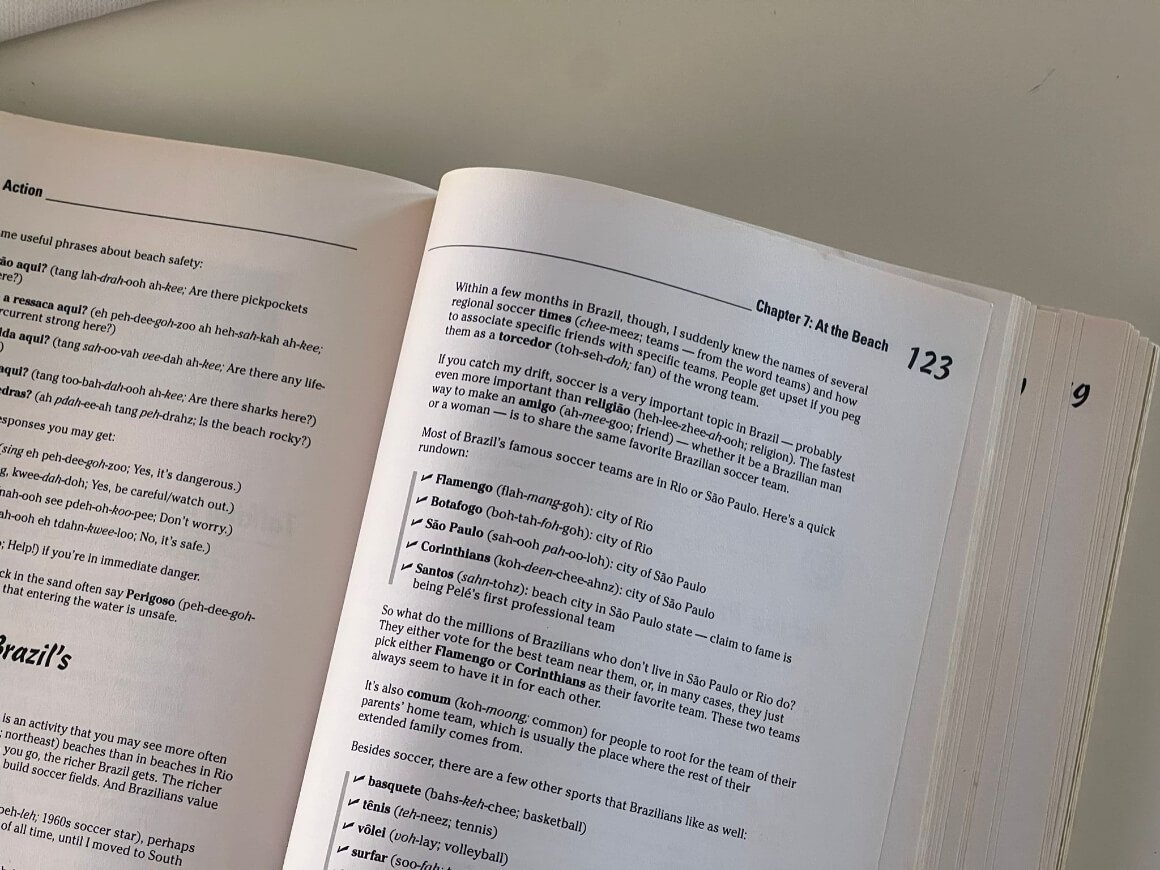 When it comes to speaking Portuguese, immigrants are actually entitled to free lessons through their local authority. You'll need to visit your local community center to enquire about this. Upon achieving each level (up to B2, the requirement for citizenship) you will receive a certificate confirming your achievement.
In terms of tourist visas, you will be subject to Schengen Visa requirements. This means you can spend up to 90 days inside the entire Schengen Area within a 180-day period. Your time starts from midnight on the day of your arrival.
Portugal also has a fantastic digital nomad visa scheme that we'll talk about later on.
Banking in Portugal
The Portuguese Banking system is, like everything else in the country, a bureaucratic nightmare. You'll need to have proof of residency, address, and employment in order to open a bank account. You'll also need to earn a certain amount of money every month to avoid banking charges.
Society at large uses a mix of paper and digital currency, so we recommend carrying some cash around with you. Marketplaces will almost always require cash payments, whilst more modern shops and restaurants will prefer cards. Gradually the country is shifting towards card payments, and many online retail is growing in popularity.
An interesting quirk of the Portuguese banking system is that you can actually make payments at the ATM. Utility bills, phone top-ups, and taxes are all commonly paid for at the cash machine. Some online stores will also give you their account number so you can transfer the money to them at the ATM. This means you might have to queue a little bit longer at your local hole-in-the-wall.
If you're wondering how to transfer money to your Portuguese bank account, we strongly recommend Wise – The artist formerly known as Transferwise! It's our favorite online platform for holding funds, transferring money, and even paying for goods. Wise is a 100% FREE platform with considerably lower fees than Paypal or traditional banks.
Taxes in Portugal
Arguably the most socialist of the european countries, Portugal places heavy taxes on its citizens. This has resulted in one of the most extensive social security nets on the continent – but it's also pretty confusing to navigate when you arrive.
As soon as you get there you'll need to get two tax numbers – one as a regular identifier, and the other for social security. The latter also helps to identify you with social programs like the healthcare system and unemployment. You'll have to attend an office in person to do this and we recommend taking a Portuguese speaker (and heaps of patience) along with you.
Every cent you earn is taxed in Portugal, and the rate varies from 14.5% to 48%. If you're employed this will be taken care of by your employer. If you're self-employed, then you're in for a Kafkaesque nightmare that involves choosing between self-assessment on an annual basis or weekly Recibos Verdes (Green Receipts) paid at the ATM. Please consult a local tax expert to make sure you know what you're doing.
Some employers will also provide part of your payment in the form of a 'food card.' This is a preloaded bank card that can only be spent in certain establishments – usually restaurants and supermarkets. How much you earn on this depends on your lunch allowance which is detailed in your contract. The reason they do this is that this money isn't taxed.
It's also really important that you remember your tax number. You will be asked for this whenever you make a purchase (locals call it 'contribuinte'). Money spent on food, medicine, and essential items is offset against your taxes and you can be fined for inaccurate reporting.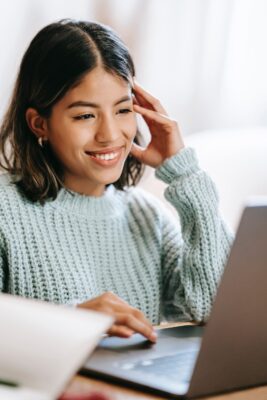 Earn $$$ ONLINE Whilst Travelling the World!
Keen to live the digital nomad dream while travelling the world? Who the hell isn't?
Teaching English online is a surefire method to earn a consistent income on the road. Work from anywhere, change some lives, and earn some dollaridoos while you do it!
Check out this detailed article for everything you need to know to start teaching English online.
Any time you move abroad there will be hidden costs that you forgot to include in your cost of living budget. Whilst these are inevitable if you don't plan for them they can catch you out and really leave you in trouble. At the end of the day, it's impossible to account for everything – so I recommend bringing some extra cash with you to cover these small charges.
Since Portugal is so bureaucratic, one of the major hidden costs is all the additional charges you have to pay in order to get the most basic things done. Banks charge fees if you don't use your account in the right way, EU citizens might have to pay for a certificate to prove their status (no, apparently your passport isn't enough), and you'll have to take a day out of work to get a tax number. Since many of those who work for the bureaucracy are older, you might also have to spend a little on a Portuguese interpreter if you don't know someone who can help.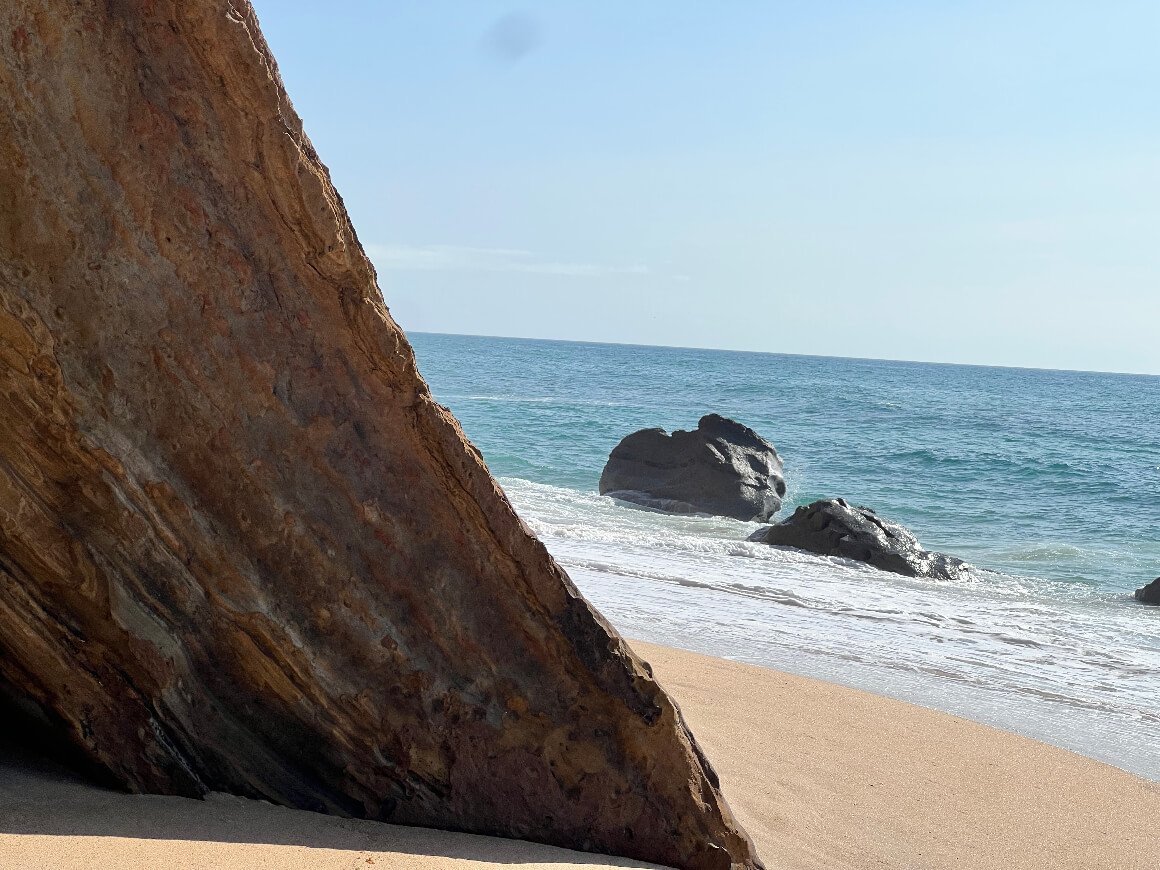 It's also a little bit behind when it comes to online shopping – so you'll have to spend a little bit extra getting your goods in-store. Otherwise, you might have to incur excessive shipping fees in order to get the exact item you want.
Finally, you also need to factor in the price of flights home. You don't know when you might need to wing back home at the last minute so it's important to have a little pot for this purpose.
Private Insurance
Portugal is really safe. In fact, it's one of the safest countries in the world.
But that doesn't mean accidents don't happen. We've already talked about the importance of healthcare and how it should always be factored into your monthly costs. Many citizens from countries without reciprocal agreements can't access the local system.
In this case, you'll definitely need reliable private health insurance. SafetyWing offers health insurance for digital nomads and expats around the world – but that's not the only type of insurance you need.
If you have a car you'll need vehicle insurance. The roads can be a little bit treacherous and road rage is a common problem so make sure you're covered with private insurance. Burglaries and muggings are really uncommon, but for peace of mind, it's also worthwhile considering contents insurance that covers personal items.
Month to month payments, no lock-in contracts, and no itineraries required: that's the exact kind of insurance digital nomads and long-term traveller types need. Cover yo' pretty little self while you live the DREAM!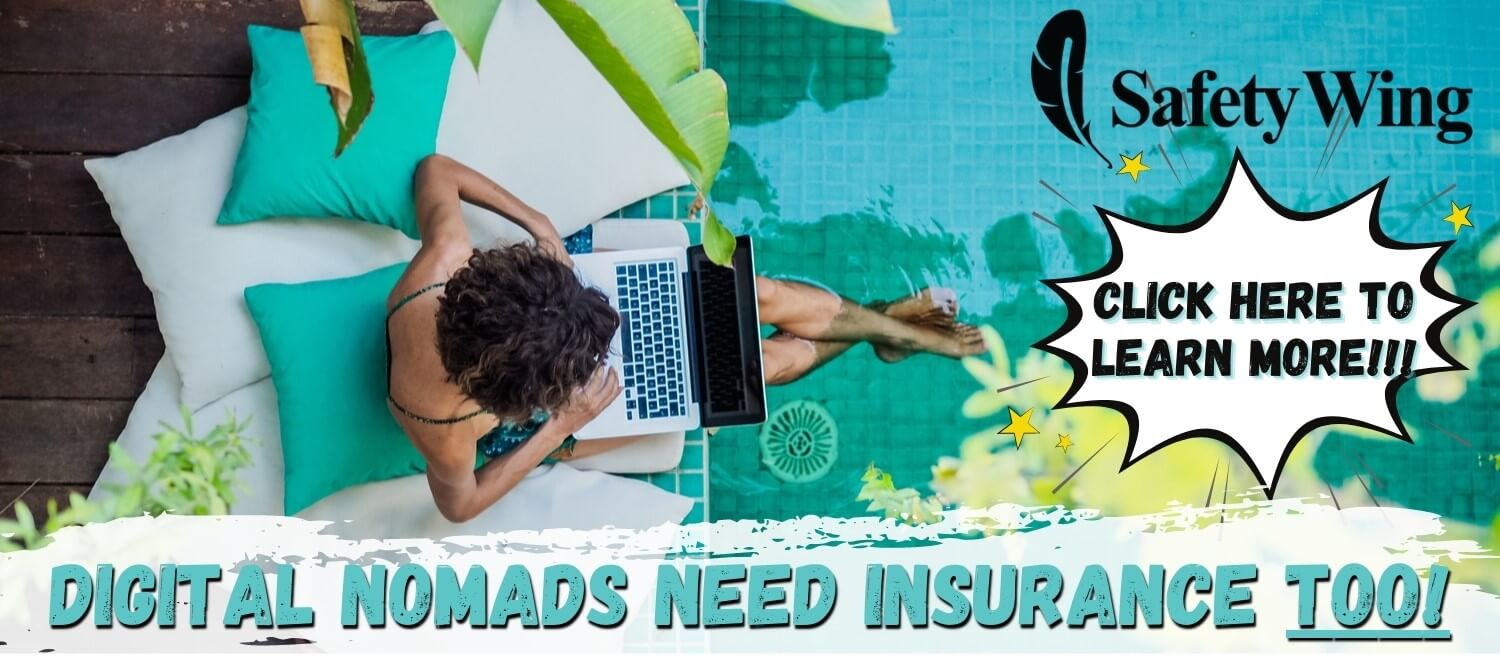 SafetyWing is cheap, easy, and admin-free: just sign up lickety-split so you can get back to work! Click the button below to learn more about SafetyWing's setup or read our insider review for the full tasty scoop.
Moving to Portugal – What You Need to Know
Now that we've got the cost of living in Portugal out of the way, let's run through some other aspects of Portuguese life. It's not just somewhere cheap to live in Western Europe – it has a lot of other aspects going for it.
Finding a Job in Portugal
Portugal is a relatively easy place to find work – especially if you speak English! One of the biggest industries in the country is tourism. Whilst it helps you to understand basic Portuguese, the vast majority of visitors will prefer you to speak in English. Everyone from tour guide companies to restaurants will want someone who can speak English.
Another massive industry for English speakers in Portugal is call center work. This is one of the most common ways for young people from abroad to get a visa to work in the country. Portugal is one of the cheapest places in the EU, which is why so many companies house their telecom operations within their borders. If you speak other languages you'll also be able to command premium rates for your work – especially if it's a European language. Start-ups have also been calling Portugal home for over a decade now! Everyone from fintech to the creative industries has started setting up their companies in the country. This is a fantastic opportunity for anyone with business or marketing skills to hit the ground running. You'll also have more control over your work by getting into the business from such an early stage.
Where to Live in Portugal
Portugal might be a small country, but there are huge variations in what each region has to offer. It's mostly located on the western edge of the Iberian peninsula, with Spain bordering to the north and east. There are also two autonomous archipelagos – Madeira and the Azores – that form part of the country. Each city, town, and village has its own unique customs, cuisine, and culture waiting to be discovered – so set aside plenty of time to explore.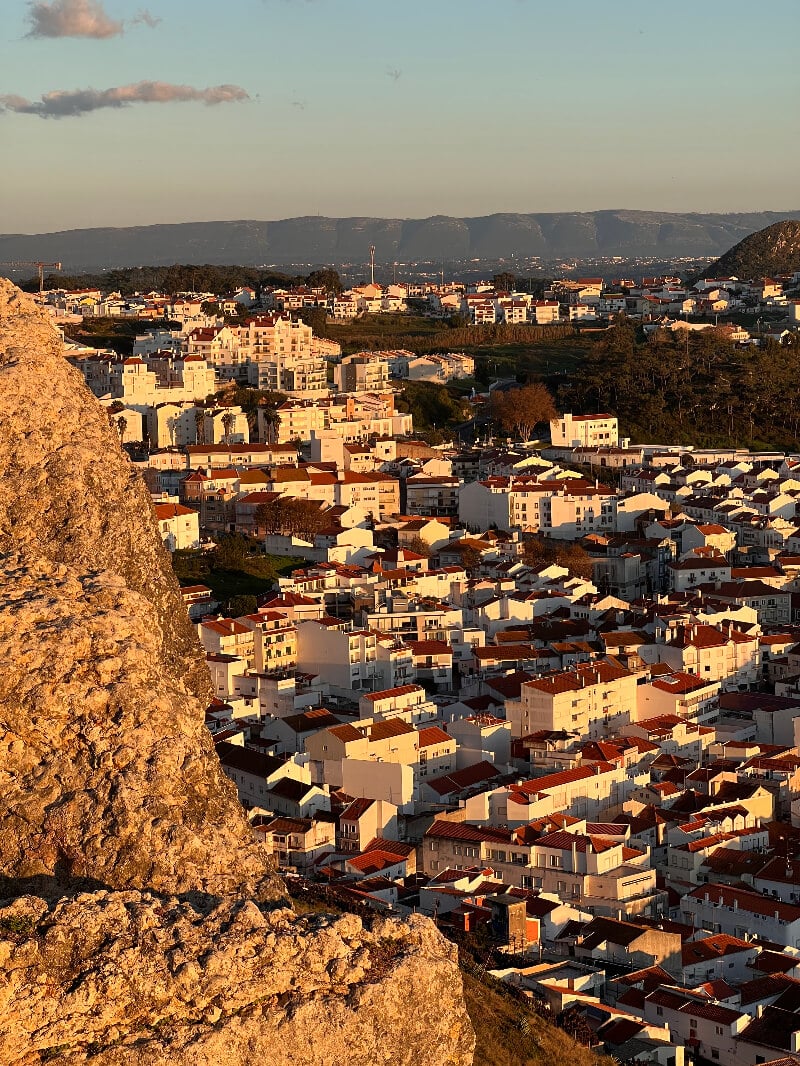 You don't have to visit Portugal before you decide on a place to stay – but you'll likely be limited by wherever your employer is based. That being said, it's worthwhile taking a short vacation to Portugal to figure out which place you like best. You can then start looking for employment there before making the move permanently.
Lisbon
Lisbon is the capital city of Portugal and sits right on the heart of the mainland's Atlantic coast. This vibrant city has been captivating visitors for centuries – but the tourism industry has really experienced a boom over the past couple of decades. Lisbon has attracted multiple start-ups thanks to its endless sunshine, scenic vistas, and affordable accommodation. Staying in Lisbon is also ideal for exploring further afield in Portugal.
Beaches & Job Opportunities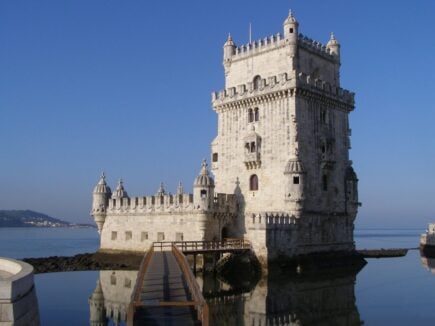 Beaches & Job Opportunities
Lisbon
Lisbon's popularity as a tourist destination has provided many job opportunities for English-speaking expats. You'll find a bit of everything here, from beaches to cultural and historical attractions. It's also well-connected to other areas, so you can travel around the country with ease.
Porto
Right in the far north, Porto is the second largest city in the country and has a totally unique vibe. You might have already heard of Porto wine – which comes from the city. This rich viticultural and culinary heritage can be witnessed around every corner of the city. It also has a creative spirit with breathtaking architecture and groundbreaking street art. Porto is the perfect option for those that want to experience Portugal in a more laid-back way.
Culture and Wine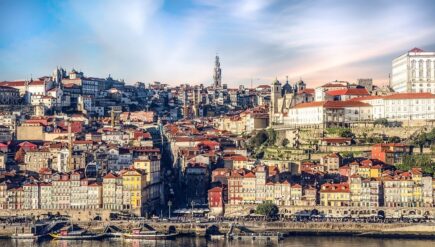 Culture and Wine
Porto
Porto is popular for its cobblestone streets, beautiful architecture, and of course its wine. It's the place to come to experience traditional life in Portugal, while every day will feel like you're on vacation. It's super laid-back, so you can embrace a calmer pace of life.
Madeira
Madeira is actually a separate cluster of islands just off the coast of Morocco. The main island, also called Madeira, is home to the majority of the population and is where many Europeans go to kick back and relax on the picturesque Portuguese beaches.
It's one of the only regions in the continent that enjoys warm weather throughout the year. The scenery is frankly astonishing thanks to the island's volcanic past and mesmerizing Atlantic panoramas. More recently the region has worked to attract digital nomads from across the world.
Best Area for Hikes & Scenery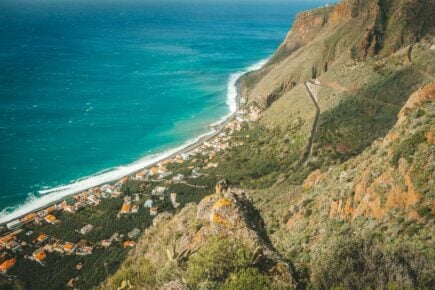 Best Area for Hikes & Scenery
Madeira
There aren't many job opportunities in Madeira you don't work online, but it's perfect for remote workers and nature lovers. This wild destination is removed from the bustling cities of the mainland and doesn't see a lot of tourism despite being home to world-famous hikes and incredible beaches.
Algarve
Out of all of Portugal's regions, the Algarve has the most established tourist industry. The golden beaches, scenic caves, and epic surfing destinations have attracted Europeans for decades. Sometimes it feels like you're in a totally different country (many of the road signs are in English and German), but this just adds to the eclectic atmosphere. If you're here for sun, sand, and sea you really can't beat staying in the Algarve.
Best Area for Beaches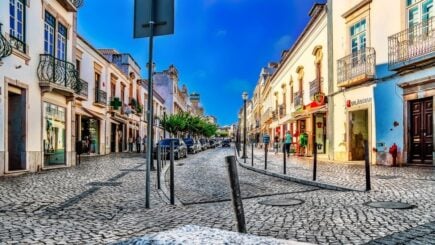 Best Area for Beaches
Algarve
Home to popular destinations like Faro and Albufeira, the Algarve sees an influx of tourists year-round. There's always something going on here, and chances are you'll be a stone's throw from some brilliant beaches no matter where you base yourself.
Want somewhere a bit off the beaten track, check out Leiria with its stunning hilltop medieval castle and quaint streets. There are some great Airbnb's and Leiria hostels to stay at great prices.
Portuguese Culture
Portuguese culture comes with centuries-old traditions, fragrant cuisine, and an easy-going spirit. Whilst some visitors find the latter a little frustrating when getting things done, it's great if you need to loosen up a little and really enjoy life. Whether you want to sit at a viewpoint with a glass of wine or head on a night out in a thumping nightclub, there's a little something for everyone in Portugal.
Portuguese people are notoriously friendly – and learning the language will help you a lot when it comes to making friends. That being said; Porto, Lisbon, and Madeira all have sizable expat communities with regular social events.
Pros and Cons of Moving to Portugal
Portugal is a vibrant and exciting country with fantastic weather – but just like everywhere else in the world it isn't perfect. Moving to Portugal comes with its pros and cons, and it's important to balance these different factors when making your decision whether to make the leap. Here are some of the key points to keep in mind.
Pros
Affordable cost of living – This is one of the biggest draws for people who move to Portugal. Rent, food, and travel are all considerably cheaper than they are elsewhere in Western Europe. This is especially the case for digital nomads and those earning an income from abroad. Your money will travel a lot further in Portugal than anywhere else on the continent.
Excellent weather – Lisbon is often called the sunniest city on the continent – and it's true that they enjoy way more sunny than rainy days. Whilst locals consider the temperature in the winter to be cold, those from other western european countries and Canada will welcome the mild seasons. Even if you're a sunseeker, taking a trip out to Madeira in January will feel like you've gone back to brighter days.
Well-connected – We mean this both physically and digitally! The internet connection in Portugal is incredible, and you can also get trains to basically every corner of the country. Whilst connections across the border leave a lot to be desired, budget airline Ryanair flies across the continent from Lisbon, Porto, and the Algarve. Even Funchal airport in Madeira is also opening up to more and more destinations.
Laid-back social life – Portugal is a social destination in a cool and calm way. It's common for friends and colleagues to meet for a drink after work at one of the many quiosques on the nation's viewpoints. The nightlife does have a raucous side but with plenty of options for those that like something a little more chilled out.
Cons
Low incomes – If you're working for a Portugal-based company, your income will likely reflect the low cost of living. Call centers are the biggest employer for expats and wages here can sometimes end up half the amount of wages in similar roles elsewhere in Western Europe. You'll need to factor this into your budget before you get too excited about how cheap everything is.
Frustrating bureaucracy – There's really nothing quite like Portuguese bureaucracy. The most simple tasks take multiple forms and face-to-face meetings with government employees. Even something as simple as getting a tax number will take an entire day out of your schedule. That's before you've even bothered registering with a doctor, signing up for social security, opening a bank account, etc…
Slow pace of life – For some, this is a pro, but for others, it is just an added frustration. Don't expect quick service in restaurants or trains to arrive on time. Portuguese people work in their own time and you just have to factor this into your day. Most locals are pretty used to it so it's just something you'll have to accept in order to fit in.
Can be a little bit old-fashioned – Things are improving but there are still many relics of the old ways of doing things. This is largely why the country is so bureaucratic. Social attitudes outside of the big cities can seem a little…traditional compared to other European countries. Many expats struggle to come to terms with this.
Living as a Digital Nomad in Portugal
As the cheapest destination in Western Europe, Portugal is a haven for digital nomads. The endless sunshine, vibrant nightlife, and hip cultural scene make it a magnet for young remote workers from across the world. It also has one of the best digital nomad visas going – acting as a path to citizenship for those who work online.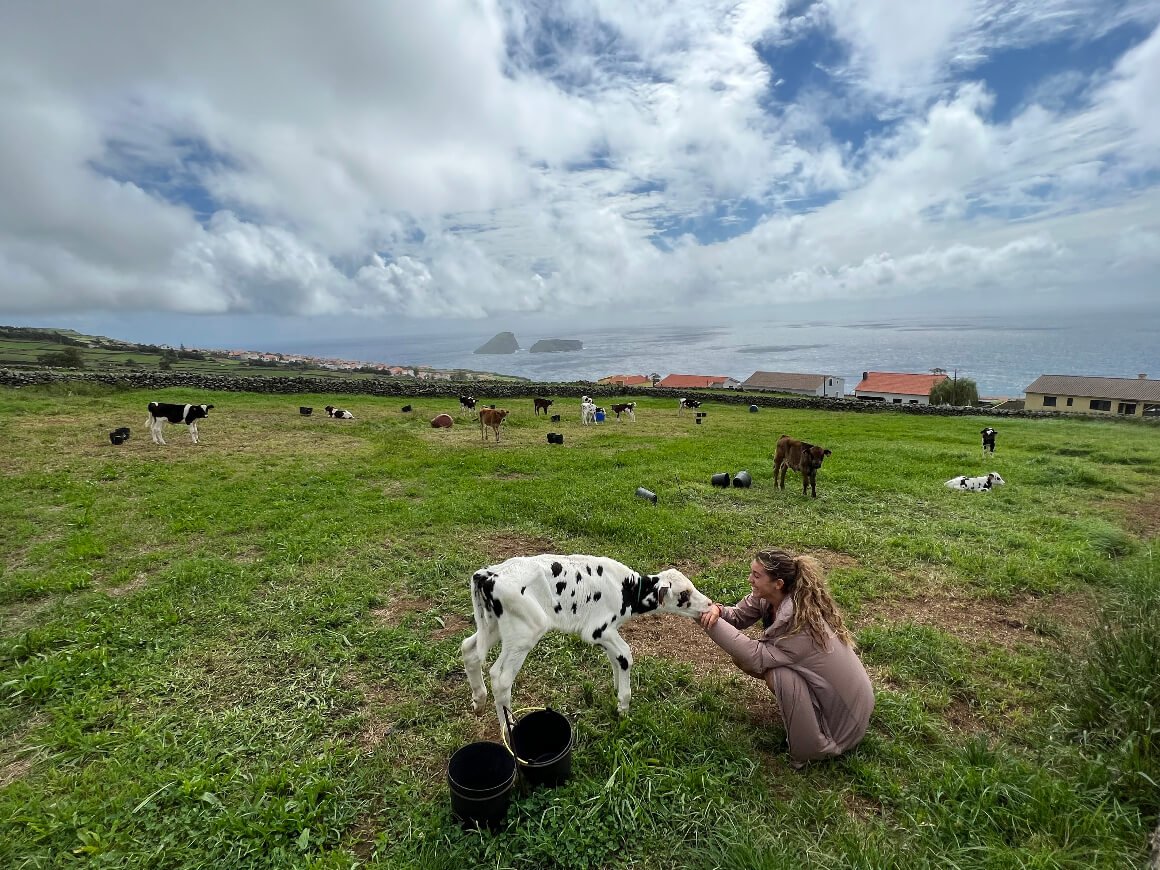 Portugal knows how important its digital nomads and start-ups are to build youthful and creative cities, so they've put a lot of work into improving facilities. Internet and transport have increased exponentially over the past decade – and there seems to be a co-working space around every corner. This is a destination that every digital nomad should visit at least once.
Internet in Portugal
Often dubbed the Berlin of the South, Portugal's digital nomad and start-up-friendly culture means that it has some of the best internet connections on the continent. Fibre optic is available across the country – even in the more remote areas of Madeira and the Azores. Mobile internet is also incredibly fast and reliable.
If you're hiring an Airbnb your internet will definitely be included – but many long-term rentals are also throwing it in. This is a welcome addition for many digital nomads as internet bills can escalate when you're using the fastest packages. Make sure to check with the landlord before you sign a lease.
The Future of the SIM Card is HERE!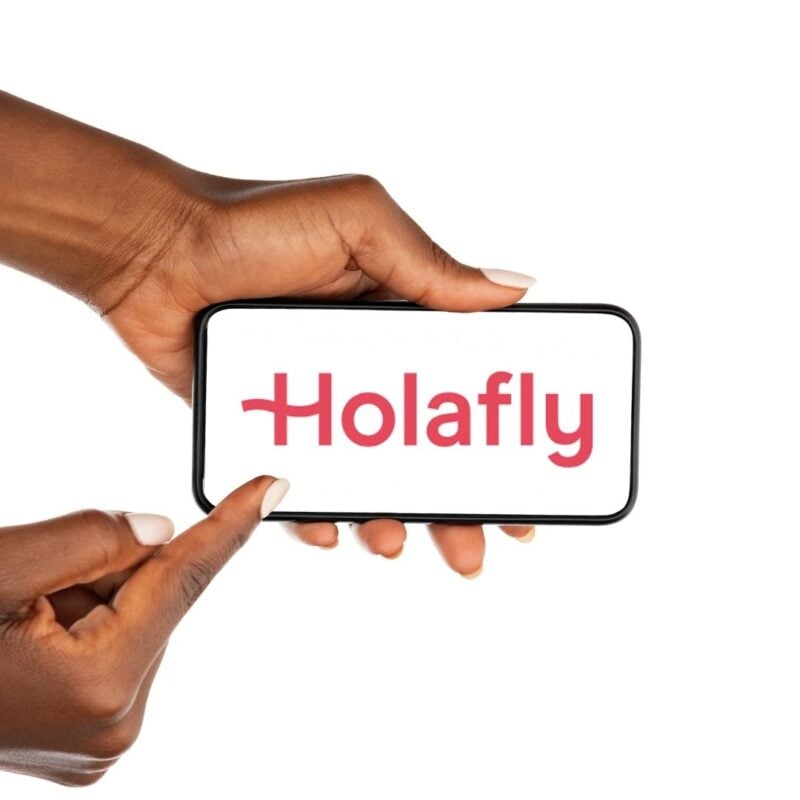 A new country, a new contract, a new piece of plastic – booooring. Instead, buy an eSIM!
An eSIM works just like an app: you buy it, you download it, and BOOM! You're connected. It's just that easy.
Is your phone eSIM ready? Read about how e-Sims work or click below to see one of the top eSIM providers on the market and ditch the plastic.
Grab an eSIM!
Digital Nomad Visas in Portugal
Portugal is one of the few countries in Europe that offer digital nomad visas. Their special visa class allows you to live and work in the country as a freelancer or as a start-up owner. You're allowed to work with Portuguese businesses, can set up a Portuguese bank account, and will have to pay Portuguese taxes (though this means you can access some social facilities). You will also get a residency card that you can use as identification to work through all of the bureaucracy a little quicker.
This is one of the best countries for digital nomad visas in the world! The best part is that it also counts towards citizenship. After five years of living and working (or owning a business) in Portugal, you will be entitled to register as a citizen as long as you can speak Portuguese. There are some requirements for the visa – you'll need to already be earning enough money to look after yourself – but these are still much more lax than other visas.
You could, of course, work on a tourist visa as long as you are only working with international companies and earning money in a foreign bank account. This would limit you to 90 days within the Schengen Area within a 180-day period – but is great if you don't want to stay long-term.
Co-working Spaces in Portugal
Lisbon experienced a major co-working space boom a few years ago and that doesn't seem to be stopping any time soon. The spaces available across the city provide regular social functions, spacious facilities, and often super affordable rates. A few of them even have on-site baristas to keep you perked up throughout the day.
The rest of the country has started to catch up with co-working spaces – especially Porto and the Algarve. Madeira has also invested heavily in improving facilities for digital nomads and has since established a co-working village in Ponta do Sol. This comes with accommodation, restaurants, and hotdesks.
FAQs – Cost of Living in Portugal
Final Thoughts on Portugal's Living Costs
So should you move to Portugal? It really depends on what you're looking for. But if it still sounds good after you've learned about the cost of living in Portugal, it makes sense to investigate the next step, right?
If you want plenty of social opportunities, great weather, and a slow pace of life, this is the destination for you. On the flip side, if you're easily frustrated by bureaucracy or want a high income then it's maybe not the best place.
I love Portugal, but it's not for everyone! I hope this guide has helped you make up your mind.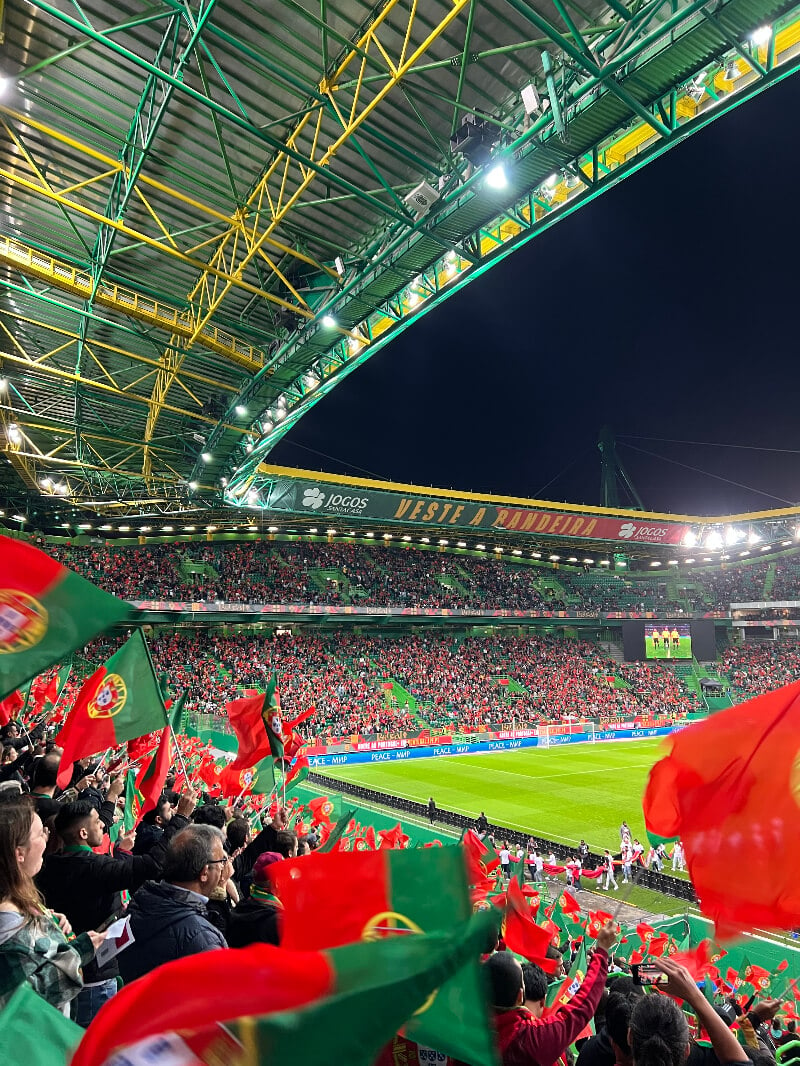 Updated August 2023
---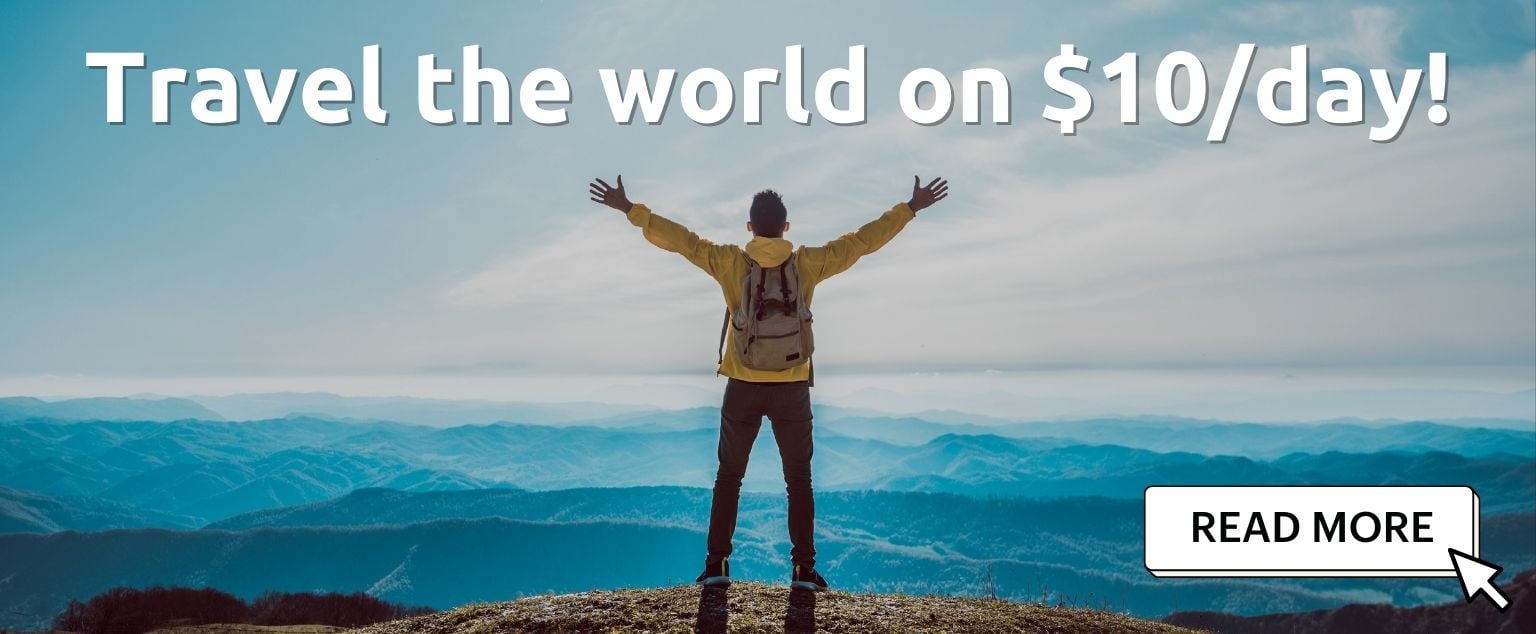 And for transparency's sake, please know that some of the links in our content are affiliate links. That means that if you book your accommodation, buy your gear, or sort your insurance through our link, we earn a small commission (at no extra cost to you). That said, we only link to the gear we trust and never recommend services we don't believe are up to scratch. Again, thank you!