Sitting flush with Turkey, Bulgaria is the often-forgotten big brother of the Balkan countries. Budget travellers don't quite reach it – tourists head straight to its beaches.
If you haven't heard the news yet, let me tell you: Bulgaria is IN, everything else is OUT.
This Eastern European country was never much on my radar until a friend told me I would like it, and I was like, OK! And I booked a flight to Sofia.
I'm glad I took the chance: I adored backpacking Bulgaria.
The best adventures always seem to happen when you're least expecting them. Watching the sun rise on the top of the highest mountain in the Balkans and pub-crawling in Plovdiv's hipster district are all top bucket-list experiences. Who'd have guessed?
Maybe I'm biased. After all, I've always been a huge fan of Eastern Europe.
Still questioning why visit Bulgaria? I'm here to tell you just WHY this country, on the outskirts of the Balkans, is so fantastic.
Is it the food? The landscapes? The office chairs at my local co-working space? Spoiler alert, maybe it's all that and more.
Let's find out!
10 Reasons Why You Should Visit Bulgaria
Travel in Bulgaria might not have been on the top of your wishlist before. You might be asking me but Elina, what is Bulgaria like? Is Bulgaria worth visiting as a backpacker? Why won't you stop talking about it?
Give me 10 minutes of your time and I bet I can change your mind. Pop open a beer, sit back, and let me tell you just why you should visit Bulgaria for your holidays.
1. Bulgaria is WAY Prettier Than You'd Expect
When you think of backpacking Eastern Europe, you'll probably conjure up images of grey Soviet blocks. Backpacking Bulgaria is nothing like you'd expect it to be: its bigger cities are full of grandiose historical architecture that rivals that of St. Petersburg and Prague. Its small towns are unbearably cute with their traditional houses and stone-walled restaurants.
But wait – there's more! There are tastefully dilapidated side alleys selling antiques and vintage clothes. Colourful towns are built on hillsides (definitely DON'T skip Veliko Tarnovo). Bulgaria has Roman ruins, sunsets that fall into the Black Sea, and so much more!
And Bulgarian nature? IMPECCABLE.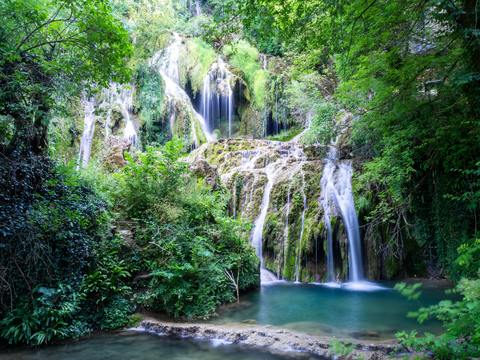 Its mountains are awesome, and you'll hear a little more hype on them next. But the beauty of Bulgaria really lies in all its colours.
It's not a rare sight to spot seemingly endless sunflower fields side to side, with intensely purple rows of lavender, with the backdrop of deep green forests and clear blue skies. You can find hidden waterfalls deep in forests and breathtaking, white knife-edge ridges to climb.
In a word, Bulgaria is gorgeous.

Do You Want to Travel FOREVER??
Pop your email in below to get a FREE copy of 'How to Travel the World on $10 a Day!'.
2. The MOUNTAINS
It's no secret that I'm slightly obsessed with hiking. I build all my itineraries around trekking, and it was one of my biggest reasons to visit Bulgaria in the first place.
Bulgaria for hikers is dope as hell! It doesn't matter if you're a beginner hiker or an expert, there are peaks for everybody.
4 mountain ranges offer different hiking experiences from super-popular day hikes to more remote, less-trod trails. Most visitors will check out the Seven Rila Lakes (arguably the most popular hike in the country) but don't leave it at that.
Trace down the origins of Orpheus, the mythic Greek poet, in the Rhodope mountains.
Climb the highest peak in the entire Balkans; even at 2925 m, Musala Peak doesn't require special mountaineering skills.
Conquer the three highest peaks of the Pirin mountains on a one-day hike exploring the breathtakingly steep Koncheto Ridge – one of the best places to visit in Bulgaria.
Trails are usually well-marked and easy to follow. In addition, there are plenty of huts to accommodate tired travellers. And if you crave your own peace and quiet, pack up your camping stuff: wild camping is not only allowed but encouraged. If you're visiting Bulgaria for the first time, don't skip the mountains.
3. Food. SO MUCH FOOD!
Bulgarian food is incredible! True to its Eastern European status, the best Bulgarian food is heavy and hearty – and super cheap.
My favourite memories from Bulgaria are from the evenings sat at my favourite restaurant with my friends, stuffing my face with pork and potatoes, grilled cheese, stuffed peppers, and flaming kebabs. I'm not much of a soup gal (I know – gasp) but tarator, a refreshing, cold cucumber soup that resembles liquid tzatziki, made me change my mind.
And banitsa… These cheese-filled puff pastries are usually huge enough to fill you for brekkie or lunch. They cost about $1, and satisfy my craving for some Balkan burek.
Just a word of condolences to my vegan friends: living da veggie life in the Balkans is not easy, and Bulgaria is no exception. In bigger cities, you'll surely find some options but in general, a vegan or vegetarian diet is a little trickier than omnivorousness.
And no Bulgaria trip would be complete without some wine tasting. Because GOD DAMN, Bulgarian wine!!! It's cheap, it's delicious, it's absolutely everywhere. If you don't care for wine, you can flush all the delicious dishes down with some ayran, which is a yoghurt-based cold drink. (A lot like Indian lassi!)
4. It Has Some Real Cool People
Bulgaria sits in the seam between Slavic stoicism and Ottoman hospitality; maybe that's why its culture is such a funny hodgepodge of outwardly rude and actually lovely.
Walking in the street, you'd think this is a country of tough motherfuckers. Seriously, is smiling in public forbidden or something? Once you actually start chatting with people though, you'll realise they're super helpful, friendly, and hospitable.
To avoid confusion, learn some Bulgarian body language. Bulgarians shake their head when they mean yes, and nod when they mean no. Except in big cities, where some people use the universal gestures – except if they're mixing the two gestures. Actually, maybe just try to get a verbal confirmation to your questions: learning a language is part of the fun!
Many young people speak great English and I made a lot of local friends during my couple-month stay. If the servers at your regular restaurant start to recognise you, they might upgrade your free dessert from watermelon to baklava. (Nothing makes you feel more VIP!)
Customer service in Bulgaria is hilarious: it's a fifty-fifty chance of being the best or the worst experience.
Sometimes you'll get served like the waiter is doing you a favour. You might get the wrong dish, and if you dare complain, they'll switch it, but you'll feel like they're probably casting some ancient Balkan curse on you.
And sometimes people go out of their way to be nice to you. When a waiter at a taco place realised half of our group spoke Spanish, he started telling us about his favourite places in El Salvador, and bookmarked a town there on my Google Maps that he was convinced I would like to see.
At a whiskey bar, the owner made me take free shots of Fireball with him and the waitress. Shoutout to that man!
5. The Socialist Monuments Are Weird and Plentiful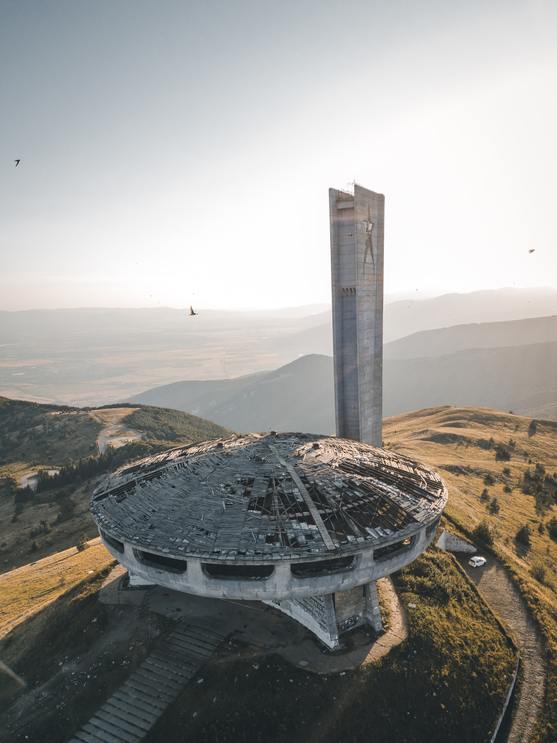 From 1946-1990, Bulgaria was a socialist state. (What a noble Balkan tradition.) It was a part of the Soviet Block and had a very close friendship with Soviet Russia. Bulgaria's emo, eh, I mean Soviet phase might be over, but there are tons of fascinating monuments leftover from that period.
Just Sofia, the capital, has a plethora of socialist mementoes scattered all over. Visit the Museum of Socialist Art with a statue garden. (You might spot a freakishly large Lenin-head.) The National Palace of Culture is a cool architectural gem, and the Monument to Soviet Army keeps getting painted over in different themes like superheroes as protest.
But the coolest communist monument in Bulgaria must be the UFO. Yeah, you heard me. The Buzludzha Monument is one of the most unique things to visit in Bulgaria. Located near the town of Shipka, the strangely shaped monument to honour communism was left abandoned when the Soviet regimen fell. It's been in disrepair ever since.
The good news is that there are plans to restore it. The bad news is that a guard is now stopping people from actually urban exploring the monument so you can only admire it from the outside.
6. The Beaches Are Pretty Awesome Too
The Black Sea rivals the Adriatic Sea. If you're travelling to the Balkans looking for a beach holiday and you don't feel like getting trampled by tourists on the Croatian coast, head to the Bulgarian east. Blue water and white sand beaches are guaranteed.
Don't get me wrong: the Bulgarian coastline gets a LOT of tourism. Actually, it's the reason many people see Bulgaria as a holiday destination. The beachside is popular for foreign package-holiday tourists and locals alike, so you won't really have the place just for yourself.
Still, the beachside is nice for a break from hardcore backpacking (gotta avoid that traveller's burnout, ya know). And with 400 kilometres of coastline, you're sure to find some totally wild bits too, if you're into it.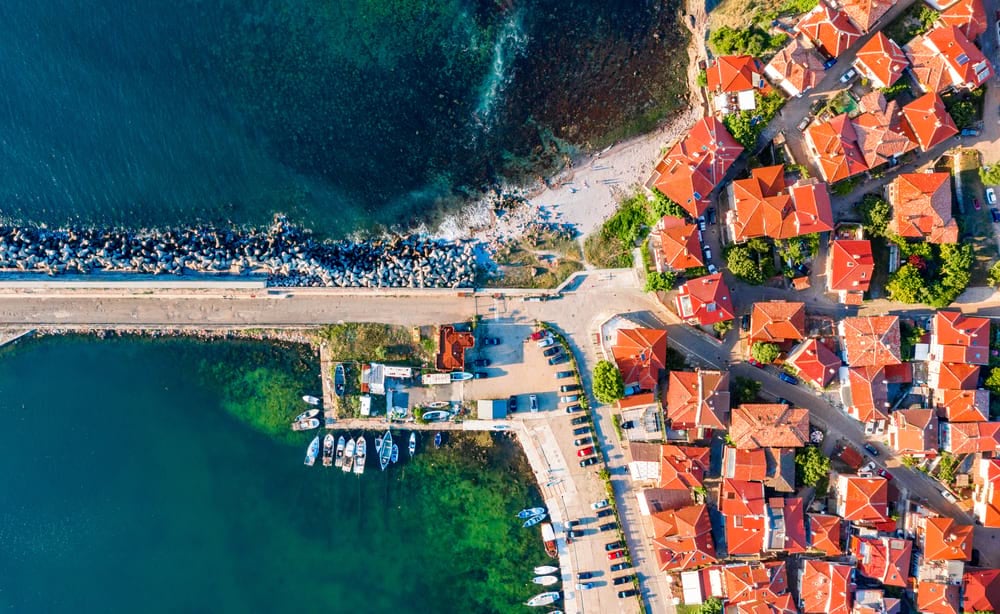 Varna is the third biggest city in Bulgaria and the biggest hub on the coastline. So that's where you'll find the best parties. I'd head to the smaller towns, though (because small Bulgarian towns are cute as fuck), and spend some time relaxing in old, historical streets.
Nessebar and Burgas are pretty cool, and Sozopol comes highly recommended by my Bulgarian buddies.
Small Pack Problems? 😉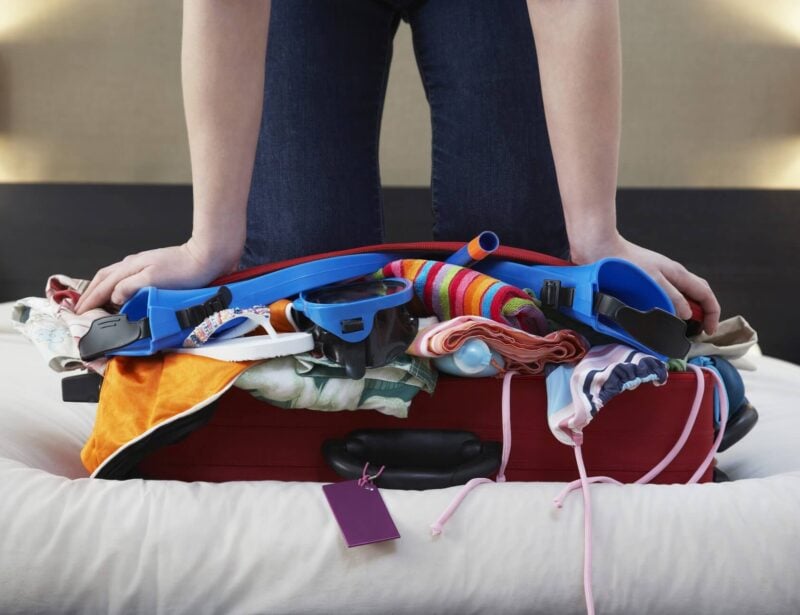 My missus travels with all her clothes in ziplock bags: don't be like my missus. UP YOUR PACKING GAME!
Packing cubes for the globetrotters and compression sacks for the real adventurers – these babies are a traveller's best kept secret. They organise yo' packing and minimise its volume too so you can pack MORE.
Or, y'know… you can stick to ziplock bags.
View Our Fave Cubes
Or Check Out the Sacks!
7. Not Into Beaches? How about Snow?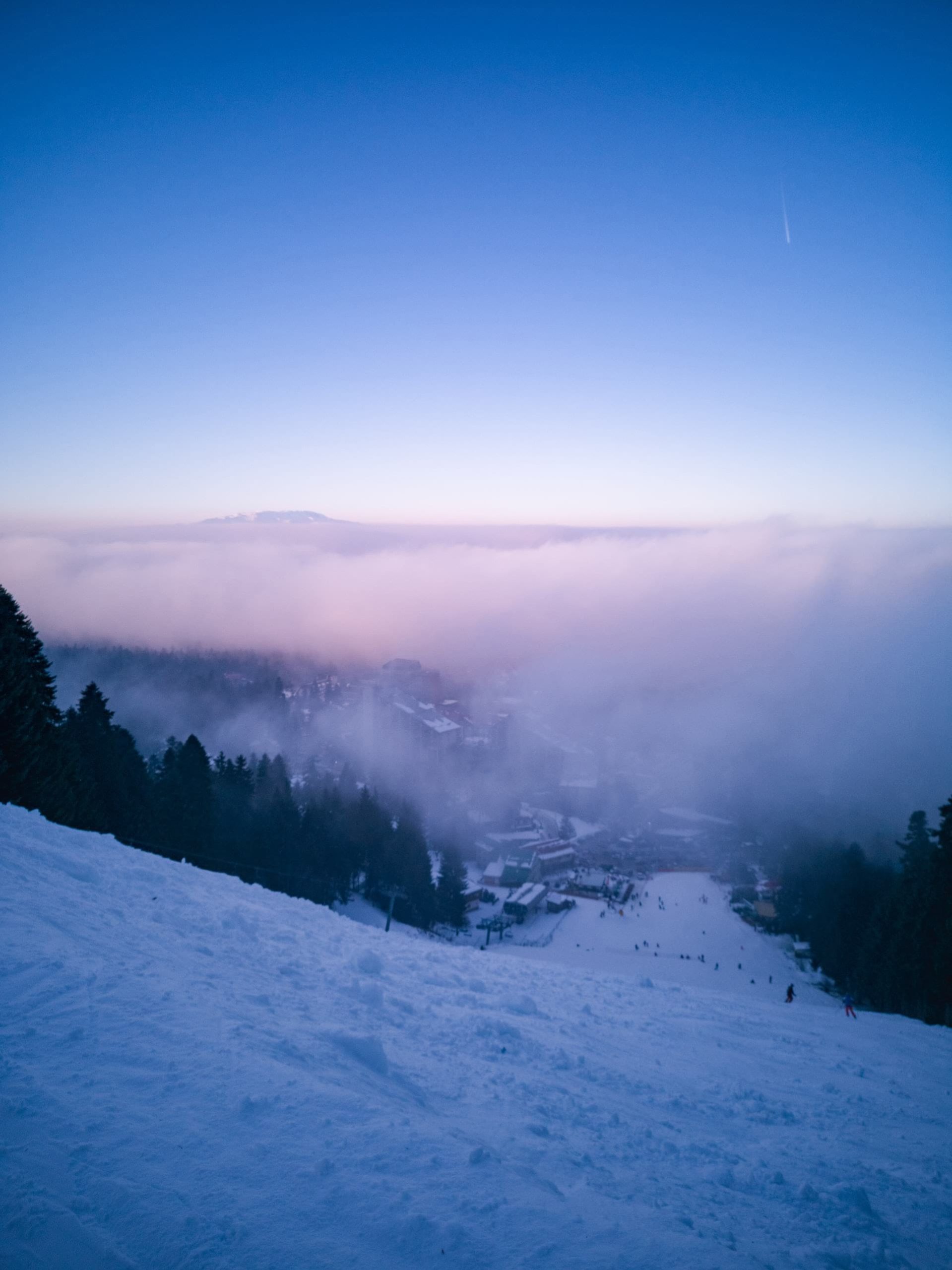 Bulgaria is one of those great countries that doesn't really have an off-season. If you couldn't make it in the summer, Bulgaria is an awesome option for those interested in winter sports!
Skiing holidays are expensive as all hell if you head down to the Alps. That's why many alpinists are turning their backs to icy Aperol Spritzes and looking for better value in Eastern European mountains. Bulgaria is not exactly cheap either, but the prices seem to be about 2/3 of those in the Alps.
Bulgaria is great for first-time skiers but there are also options for more advanced slopers. The downside is that the amount of pistas is not huge.
Do you get bored easily? You could look into off-piste skiing.
Go ski near Sofia at Borovets, the country's oldest ski resort, or in Bansko – my fav town in Bulgaria! It is one of the best-catered places for snow tourists. Pamporovo near Plovdid is also a good option.
8. Bulgaria is Probably the Cheapest Country in the EU
What a joy! Bulgaria is incredibly cheap – which shouldn't be surprising, considering it's located deep in Eastern Europe. However, it is also a country in the European Union. Considering how steep it is usually to travel around its union brothers, Bulgaria for holidays is an absolute steal.
Sure, you can manage to spend money if you're not careful. In general though, the cost of travel in Bulgaria is very low, and it's among the cheapest countries in Europe.
Avoid super touristy restaurants and opt for crummy-looking local ones instead. They usually have absolutely delish grandma-style cooking for half of the price.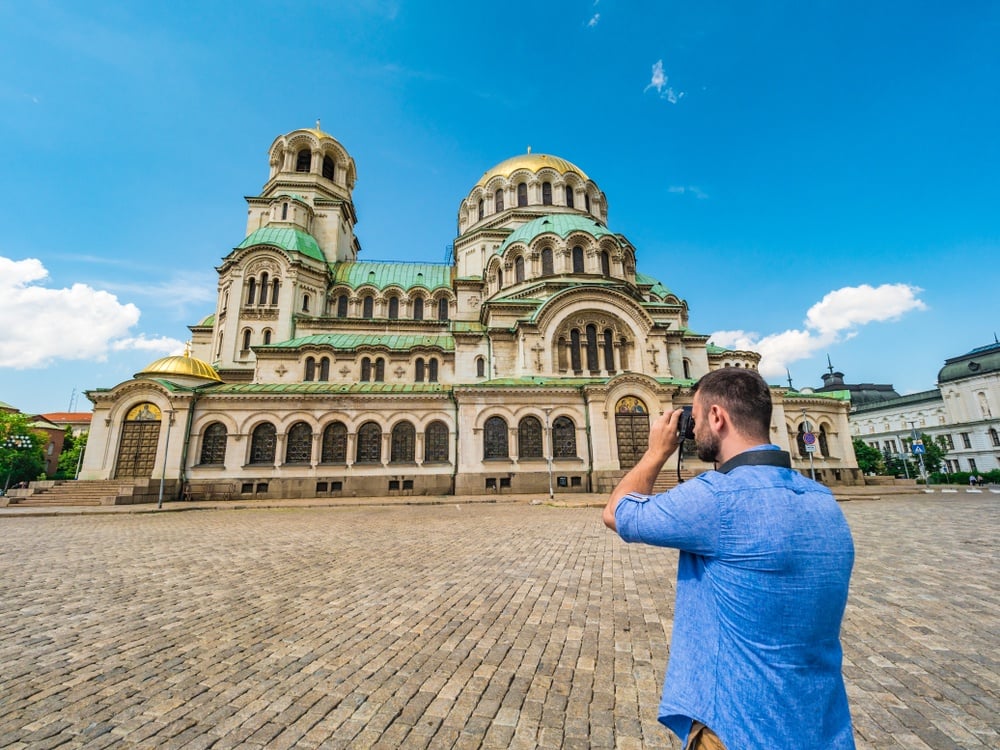 Similarly, transportation is cheap AF. A train ticket is just a few levas, a bus ticket is slightly more.
For the brokest backpackers, hitchhiking is still a good free travel option. (On difficulty levels, I'd say hitching in Bulgaria is about as hard as in Central Europe; it's not super easy, but not too tough either.)
You can easily find a bed in a hostel in Sofia for 10 bucks a night – or rent a whole apartment for a month for $200. In the winter, prices shoot up in popular ski destinations, but summer and shoulder seasons are pretty affordable times to be traipsing around Bulgaria.
9. Is Plovdiv the Coolest City in Europe? Perhaps Yes.
Is Sofia, Bulgaria worth visiting? I mean, sure. Sofia has cool areas and all, but it's just another pretty, metropolitan capital city. Bulgaria's second city, Plovid, however…
Ploviv is located about 3 hours east of Sofia. The coolest thing about it is that it's built on top of ancient Roman ruins; you can literally walk into an H&M and gaze down at some super old stones under the floor.
But if history's not your jam, maybe I could entice you with some culture? Some art? The best food in Bulgaria? Plovdiv was named the Cultural Capital of Europe in 2019, and not for nothing.
Plovdiv is filled with gorgeous street art and graffiti, galleries, and statues. My favourite is the statue of Milyo, who was literally just some guy that people knew and liked, so he got a statue in his honour. Apparently, if you whisper your wish in his ear, it comes true. (Results still pending.) There's a free street art walking tour that also goes deeper into the city's Soviet past and a regular free walking tour that I definitely recommend.
This is also where you'll find the BEST food and drink in Bulgaria! From craft beer bars to artisanal gelato, there's so much goodness here. (Also, the best coffee shops in the country!)
Spend a lot of time in Kavala, Plovdiv's hipstery nightlife and food district, and grab a sweet lunch donut at Bluestone Donut. Taco Reyes has the best tacos I've EVER had, anywhere.
Is This the Best Backpack EVER???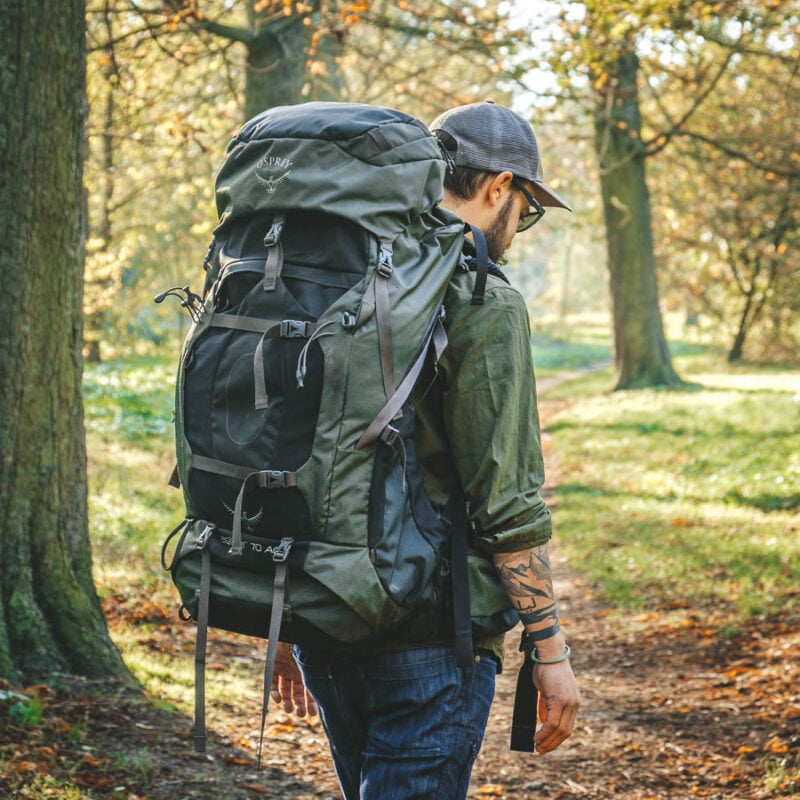 10. Bulgaria Is Damn Excellent for Digital Nomads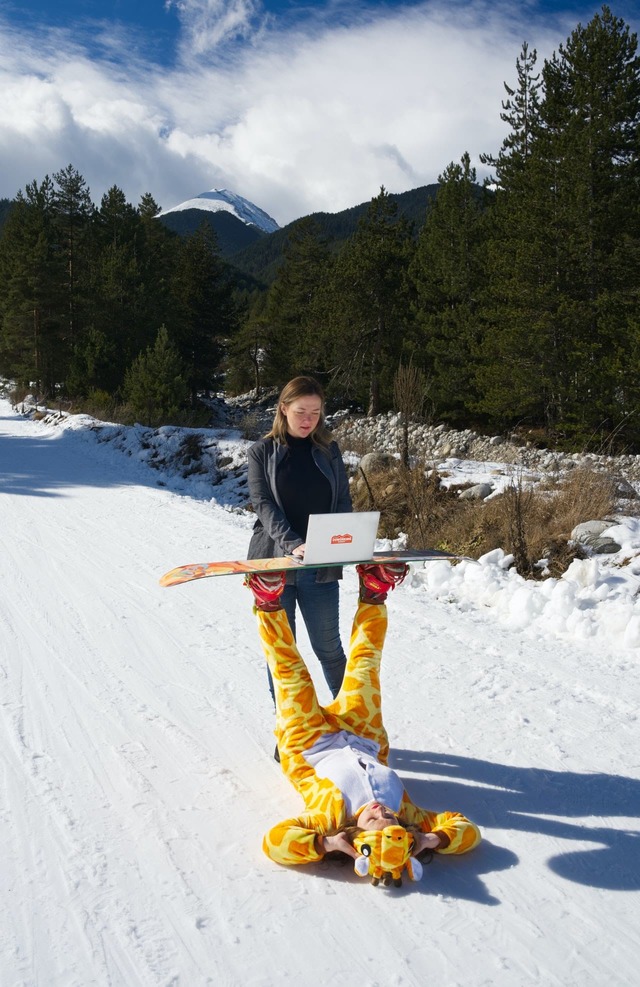 The first reason I came to Bulgaria was the hiking; the second was the digital nomad community.
Bulgaria is safe, cheap, and extremely livable. It's no wonder that European nomads are now starting to find it and even settle there. If you're looking for somewhere to base yourself, Bulgaria is a great option – their tax percentage is pretty damn low…
As every nomad knows, the most important part of every place is the community; and Bulgaria has an awesome one. I found nomads in Bulgaria to be a bit more down to earth than the ones I've met in Asia. If that's your thing, awesome-o.
Sofia and Plovdiv both have pretty big communities but I would definitely recommend checking out Bansko if you're nomading.
The tiny mountain town only has a few thousand inhabitants but a whopping three coworking spaces. They've been hosting a digital nomad festival every summer for a couple of years now. Plus, there are some affordable aparthotels in Bansko for those looking to stay a while.
So, is Bulgaria one of the best countries for digital nomads? It's definitely up there.
First Stop, Bulgaria; Next Stop, Everywhere Else
So there you have it – just the prelude of the ode I want to sing to Bulgaria: my new favourite place in Europe.
Bulgaria might seem a little off-route, but if you're travelling the Balkans, planning to backpack Turkey, or even check out Romania, it's right on your way.
This also makes it easy to visit for travellers from outside the EU: whenever your time in the Schengen ends, it's super duper easy to hop over the border to almost any of the surrounding countries to chill there for a few months until you can enter the EU again.
But don't let convenience be your guide. Why visit Bulgaria? Because Bulgaria is awesome. Come because some girl on the internet told you to, and she probably knows things.
Come, because Bulgaria is more stable, cleaner, and less chaotic than other Balkan countries, yet it's just as cool and unexpected as any of them.
I loved all of Bulgaria's little quirks.
I loved the friendly street cats I stopped to pet on my way to work every morning.
I loved that even though Bansko is the tiniest town ever, they had a music festival almost every weekend in the summer.
I loved that I lived next to mountains and that I could fill up my water bottle from taps of water running from those mountains that tasted better than tap water. (Well, I did fill up at the tap by the church, so technically that was holy water.)
Attractions are plentiful, but you can't describe the country through top 10 lists of best places to visit in Bulgaria. You just have to come and experience it.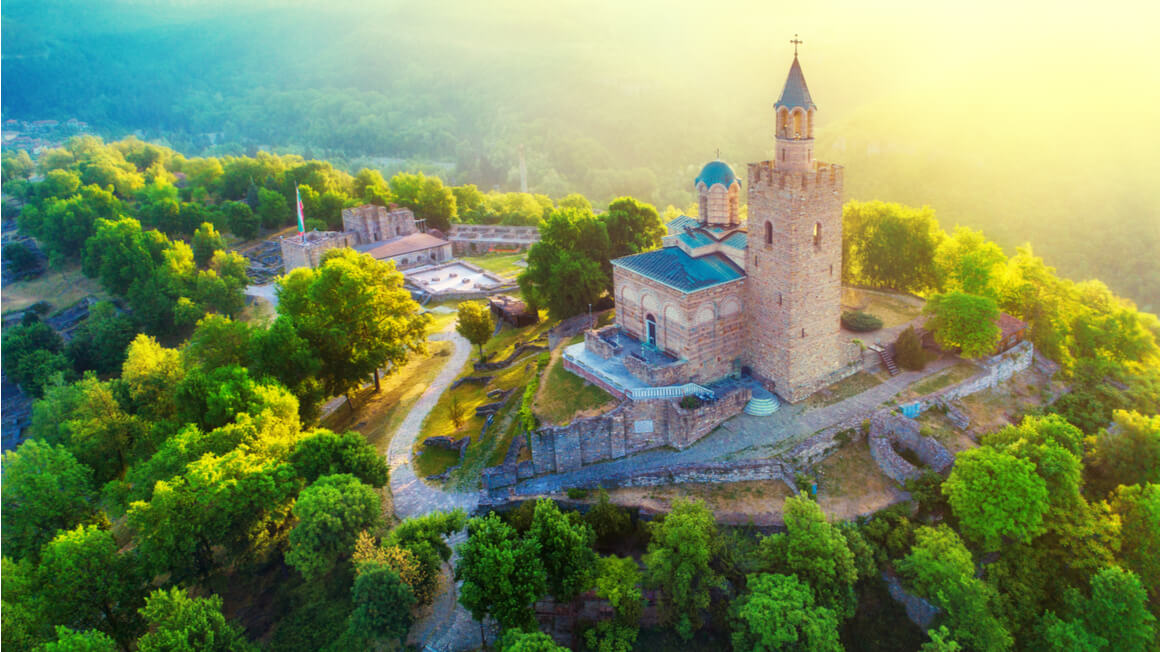 ---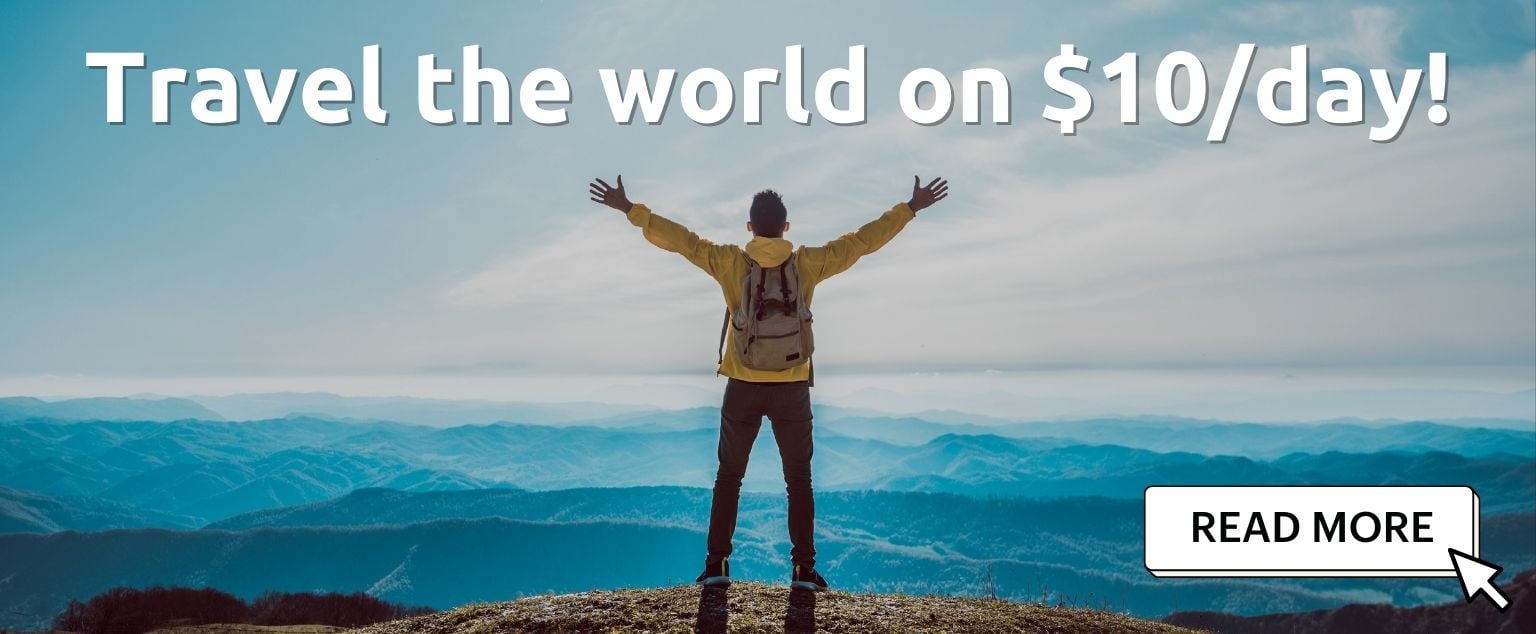 And for transparency's sake, please know that some of the links in our content are affiliate links. That means that if you book your accommodation, buy your gear, or sort your insurance through our link, we earn a small commission (at no extra cost to you). That said, we only link to the gear we trust and never recommend services we don't believe are up to scratch. Again, thank you!