Bulgaria, the land where Balkan and Slavic revelry meets eastern European grit and stoicism. The country is also incidentally the birthplace of the Cyrillic alphabet! Bulgaria is fast gaining ground in other countries in Europe as one that is high on most backpackers' lists of where to visit. A big part of this interest lies in the diverse geography, ecology, the history of the people and of course, the Bulgarian food.
If you ever venture on a Bulgarian holiday, remember a few things: Bulgarians love to catch up with family, welcome visitors, feed them, and talk to them about their lives and culture. A big part of this bonding happens over meals. Bulgarian food, traditional drinks and Bulgarian cheese all compliment the splendid hospitality and surroundings. Here's what you can expect from a traditional Bulgarian meal.
If you've eaten a lot of Turkish and Greek food, you may find they share some similarities with traditional Bulgarian food. What makes Bulgarian food unique is the beautiful balance between meat, yoghurt, cheese, and vegetables that work perfectly for the Bulgarian climate. You can always mix, match and leave out the stuff you don't like, and rest assured there'll still be something delicious and flavourful left to try. Traditional Bulgarian food in the country or at the capital, Sofia, will cost you anywhere between 15-30 Bulgarian Lev (BGN.)
Banitza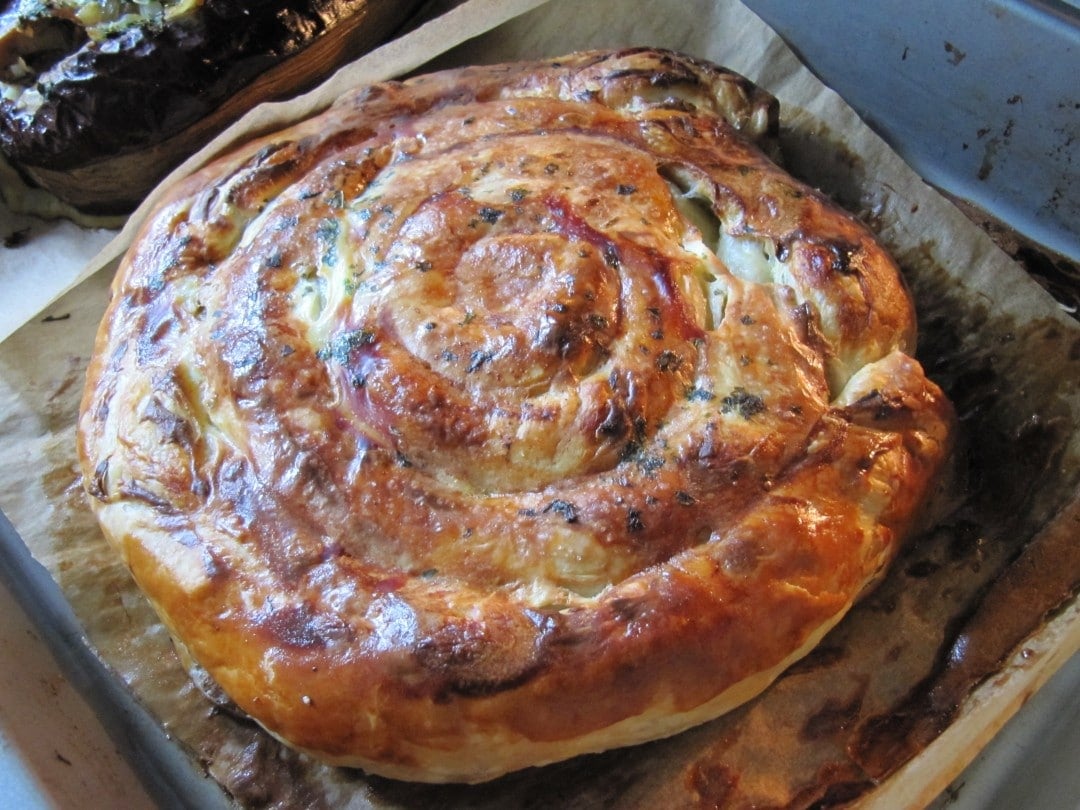 This traditional Bulgarian pastry is something you'll find across the country while visiting Bulgaria; at bakeries, coffee shops, canteens, and bus stations. It's buttery, cheesy, goodness is highly addictive.
This snack (that goes very well with coffee) is prepared by stacking up layers of filo pastry dough – or fini kori as the Bulgarians call it, with butter and traditional Bulgarian cheese before it is baked. If you're on a diet, you'll definitely overshoot your calorie limit with a couple of Banitza, but trust me – it's worth it.

Do You Want to Travel FOREVER??
Pop your email in below to get a FREE copy of 'How to Travel the World on $10 a Day!'.
Lukanka
If you're looking for a quick snack or appetiser in Bulgaria, your best bet is to grab a roll or slice yourself some Lukanka. A traditional salami, Lukanka is the Bulgarian variant of the Italian soppressata.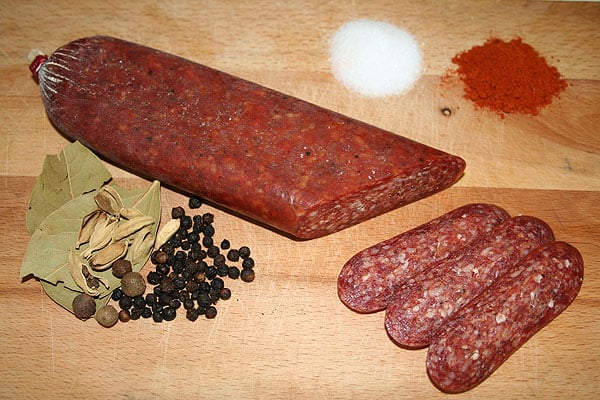 Lukanka is great as a snack, to eat with veggies or with cheese over drinks. The salami is a mix of meat and fat, cured with spices and herbs before it is cased and dried out. Every region in Bulgaria has its own unique way of making Lukanka, and some even patent their local Lukanka at the Bulgarian patent office!
Shkembe (Tripe Soup)
Bulgarians love soup and salad. The shkembe is a traditional Bulgarian soup made from tripe. If you look at a Bulgarian cookbook, chances are 'Shkembe' will be one of the first recipes you come across. So "What is tripe?" you may be thinking. If you remember what it is, chances are you're wondering what it may be like in a soup.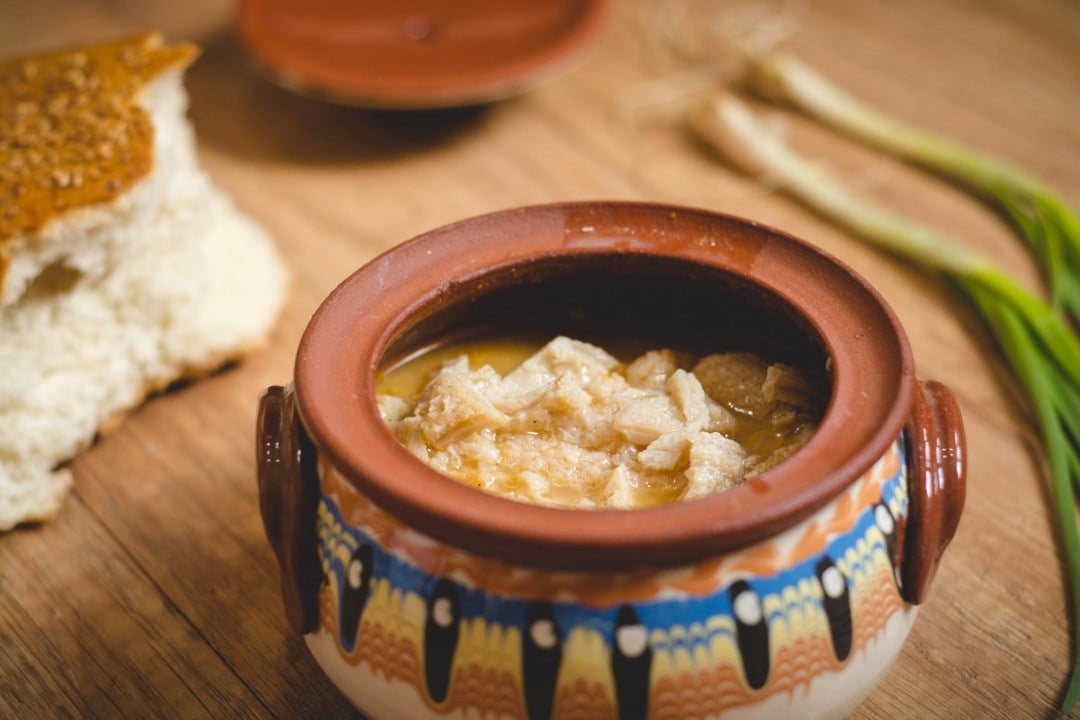 For the uninitiated, tripe is, of course, the thick stomach lining found in the bellies of cattle. But wait. Before you get grossed out, learn more about it! This traditional recipe is made by boiling cut or minced tripe for several hours with paprika, milk, and oil. Apparently, the more the paprika the better the shkembe. Little known fact: The shkembe isn't just a traditional soup, it also doubles as a post-drinking snack to settle the stomach, and is a great hangover cure.
Tarator: Cool Cucumber Soup
A summer refresher for the Bulgarians, Taratov is always go-to at the start of any meal. Legend has it that the recipe for the soup was stolen from the Greeks and appropriated by Bulgarians after adding a little water. Look for Bulgarian food online and this is probably one of the first things you'll find.
This fantabulous soup contains cucumber, yoghurt, garlic, dill, and water. Sort of like a watered down version of traditional finger food dip, and super refreshing. Hardcore meat lovers may prefer the Bulgarian beef soup, Teleshkov Vareno, but Tarator is always a classic.
Shopska Salata
According to Bulgarian tradition, Shopska Salata or the Shopska salad is what newlyweds sit down and eat as their first meal together after the ceremonies. The recipe may seem simple, with just a few fresh cut vegetables like cucumbers, tomatoes, onions, and peppers as ingredients.
What you're often missing though is the traditional Bulgarian white cheese or 'Sirene' that is grated on top of the veggies, giving this salad its unique flavour. The name 'Shopska' was apparently inspired by a big group of very frugal folks called the 'Shopi' who are of Bulgarian ethnicity, often living in the mountainous regions of the country.
Kebapche
Kebapche is a variation of one of the most classic dishes of our time across the world: (drumroll please) The Kebab. 'Kebapche' as they are called in Bulgaria contain minced meat, spices, and herbs rolled into a long sausage-like roll.
What sets the Bulgarian kebab apart is the fact that Bulgarians grate Sirene, their white cheese, on top of the roll. The kebapche is a great snack for when you are on the go in Bulgaria. At Sofia, a plate would cost you approximately 5.5BGN.
Lozovi Sarmi (Stuffed Grape Leaves)
One of the unique Bulgarian dishes you can taste is the Lozovi Sarmi. Often eaten as a starter and sometimes even a main course, Lozovi Sarmi uses grape leaves as a base, and stuffs them with minced meat, rice, herbs, yoghurt and more. Pro Tip: Dip the stuffed leaves in some yoghurt and down some mineral water after every leaf to feel the flavours, wash down the food better and cleanse your palate every
Small Pack Problems? 😉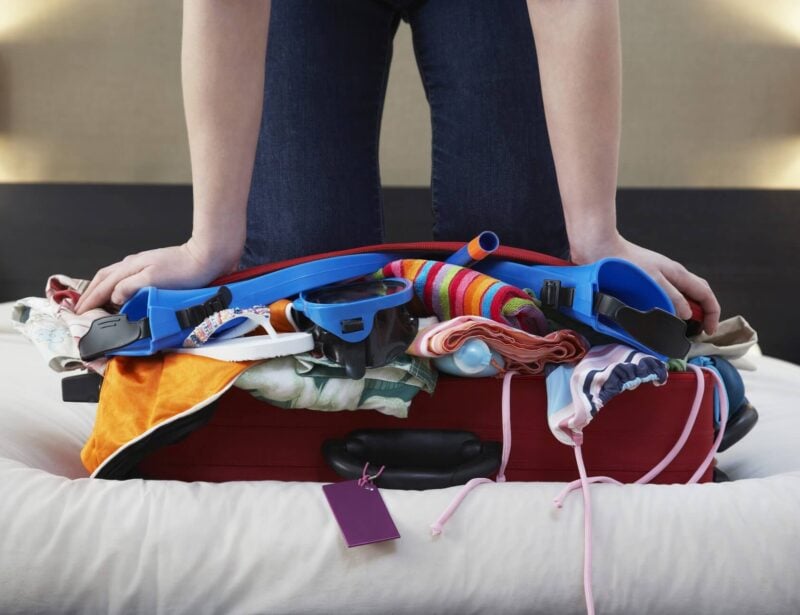 Wanna know how to pack like a pro? Well for a start you need the right gear….
These are packing cubes for the globetrotters and compression sacks for the real adventurers – these babies are a traveller's best kept secret. They organise yo' packing and minimise volume too so you can pack MORE.
Or, y'know… you can stick to just chucking it all in your backpack…
Get Yours Here
Read Our Review
Meshana Skara (Mixed Grill)
The Meshana Skara is the holy grail of Bulgarian food, especially if you love meat. The mixed grill includes the classic kebapche, and other meats like kyufte (meatballs much like the Indian kofta) and skewers of pork meat and a pork steak.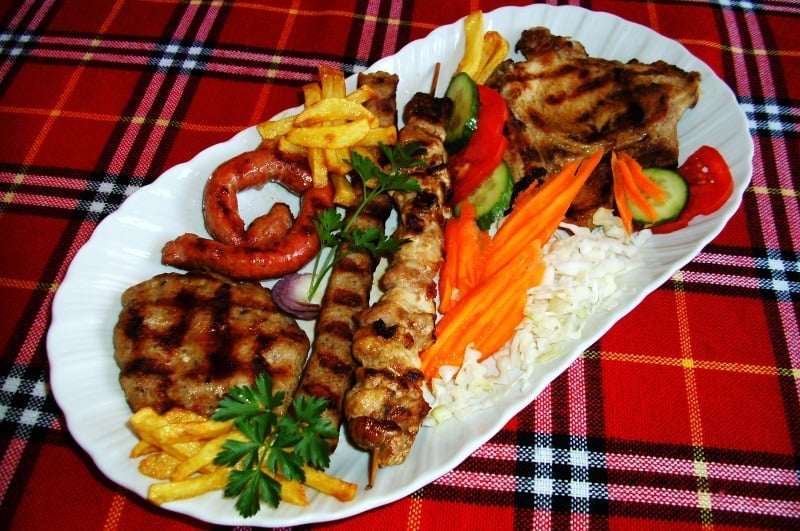 Cafes and restaurants usually serve meshana skara with fries on the side, the lyutenitsa paste. Of course, you gotta wash the meal down with a beer!
Gyuvech
The Bulgarian Gyuvech is a great tribute to slow-food culture worldwide. The dish shares its name with the traditional Bulgarian crockery pot.
These pots are found in every Bulgarian home and often passed down through families over generations or gifted to couples at their weddings. A Gyuvech is a stew that contains beef, mushrooms, peppers and onions. The stew is cooked and then baked after some traditional Kashkaval (Bulgarian yellow cheese) is grated over it. A good Gyuvech will have cooked eggs and a whole lot of Paprika in it. So good way to
Moussaka
Chances are, you've seen and eaten Moussaka at restaurants all over the world. The dish found its way to Bulgaria from the Middle East when the Ottoman empire ruled for almost 500 years in Bulgaria.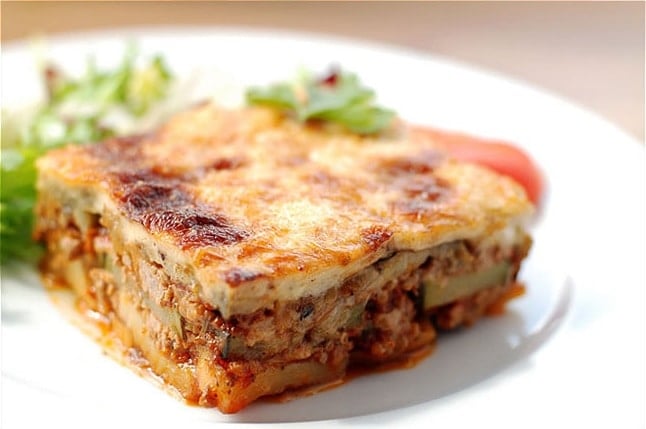 Bulgarian Moussaka is a class apart. I would even go as far as to say it's one of the best reasons to visit Bulgaria.
The baked dish may remind you of a lasagne, but with a lot more vegetables and eggs. The rich flavour of the local mushrooms and nutmeg make the Bulgarian moussaka stand out and are a real treat for the taste buds.
Kiselo Mlyako: The Secret to Bulgarian Longevity
The yoghurt Kiselo Mlyako is usually served alongside Bulgarian classic dishes. It is a thick, with a sour taste and eating it is supposed to be a great way to keep your gut bacteria healthy.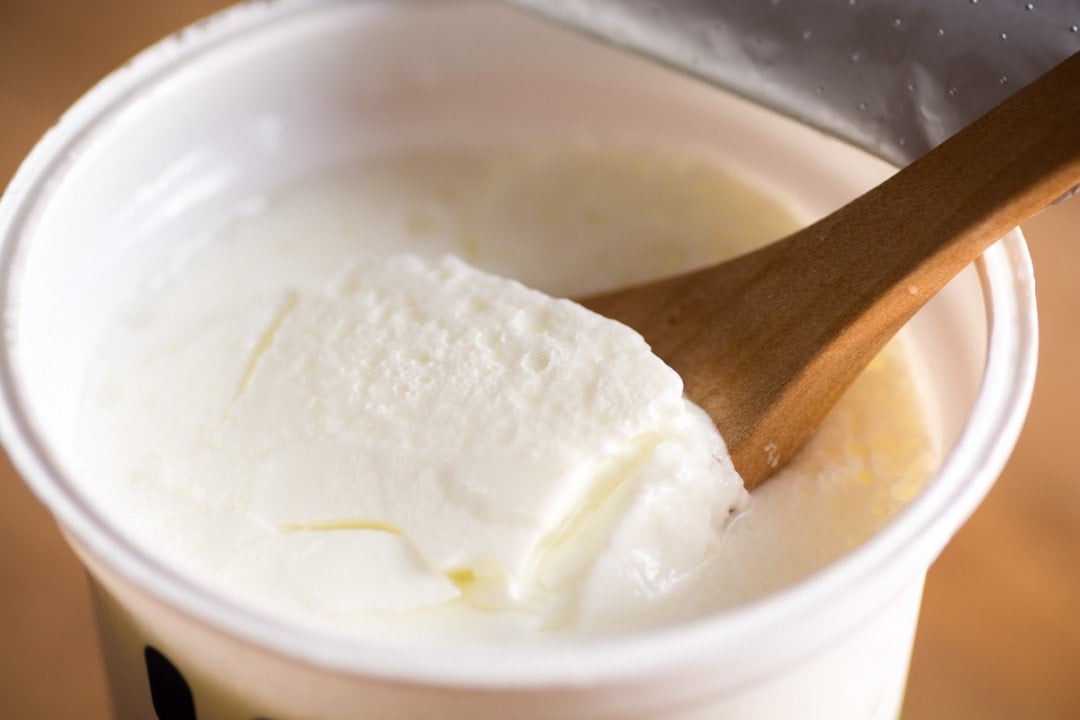 Legend has it, the Nobel Prize winning zoologist and immunologist Ilya Ilyich Mechnikov studied Bulgarian peasants and the Bulgarian foods they eat. He then attributed their longevity to the amount of yoghurt they consume!
Dessert Time: Tikvenik, Bulgarian Pumpkin Pastry
When I was trying traditional bulgarian desserts, the Tikvenik caught my eye and had me at the mention of pumpkin. This delicious pastry is filled with pumpkin puree, brown sugar, walnuts, cinnamon and nutmeg and even some orange zest.
Basically, sugar, spice and everything nice – that's what Tikvenik is made of! If you get a chance, make sure you leave space for this dessert after a traditional Bulgarian meal.
Editor's Note: Are you looking for travel tips? Check out this Bulgaria Travel Guide.
Is This the Best Backpack EVER???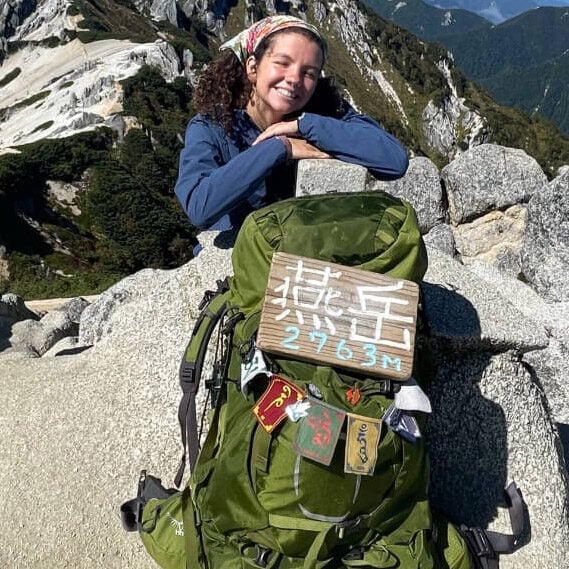 Boza
Bulgarians make Boza from a mix of rye, wheat and sometimes millets, adding sugar to give it a sweet taste. It is a mildly alcoholic drink, so don't expect to get wasted unless you drink a sizeable amount (I'm talking litres.)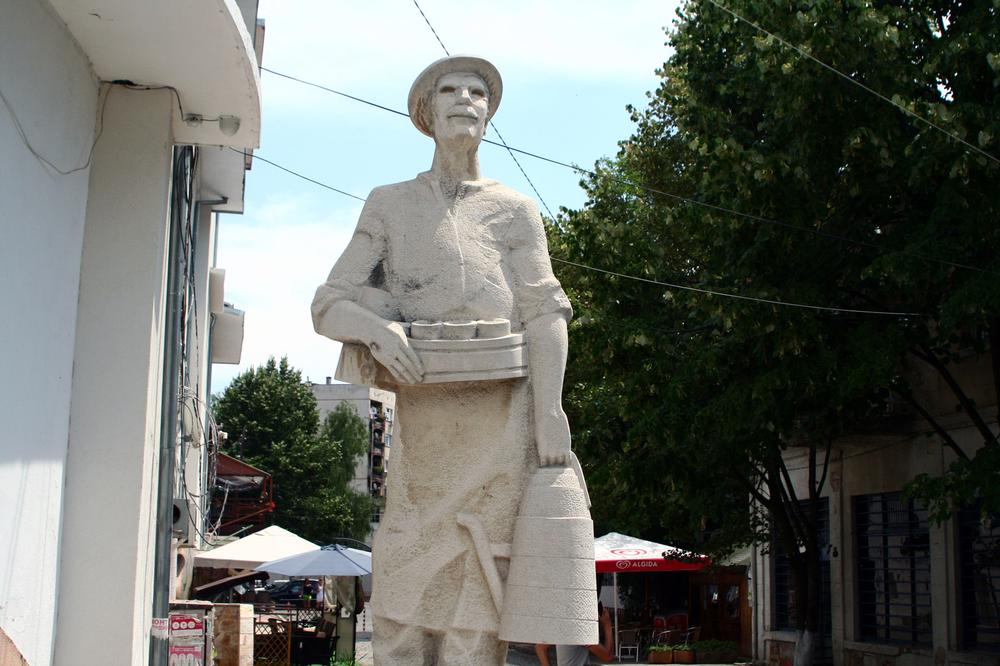 Rakia
Bulgarians usually make their own Rakia at home. They use grapes, plums, berries and more to make this fruity brandy. Trust me, the potency can be fairly high. At stores, the alcohol by volume percentage of Rakia is around 40%.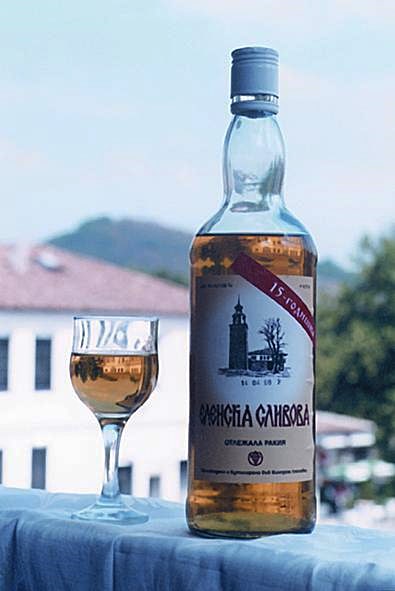 If you've got some Rakia on your hands, go visit a Bulgarian family or spend time with friends bonding over drinks.
If you're heading to Bulgaria, check out this post on the best bars in Sofia.
Save $$$ • Save the Planet • Save Your Stomach!
Drink water from ANYWHERE. The Grayl Geopress is the worlds leading filtered water bottle protecting you from all manner of waterborne nasties.
Single-use plastic bottles are a MASSIVE threat to marine life. Be a part of the solution and travel with a filter water bottle. Save money and the environment!
We've tested the Geopress rigorously from the icy heights of Pakistan to the tropical jungles of Bali, and can confirm: it's the best water bottle you'll ever buy!
View on REI
Read the Review
Kashkaval
Kashkaval is the typical yellow cheese of Bulgaria. It is usually made from cow milk, sheep milk or a mix of the two. Bulgarians use Kashkaval to make the traditional pastries and main courses, they also use Kashkaval as a popular substitute for cheese in dishes like pizza.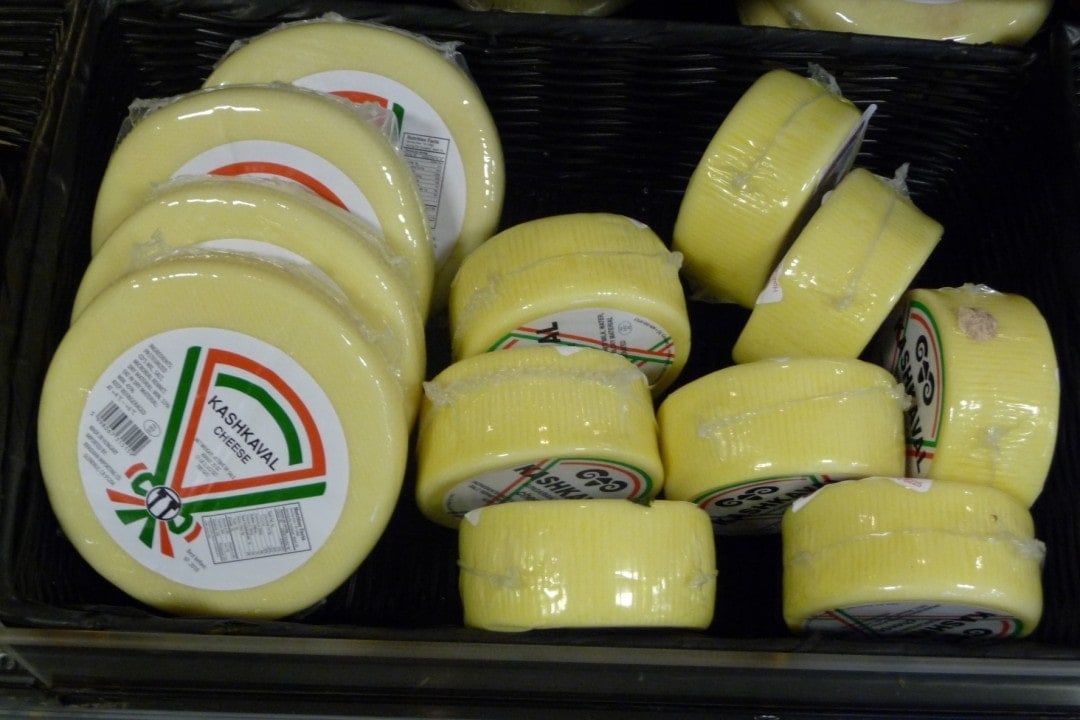 Try one of the most popular Bulgarian snacks, the 'princess'. All you need is a slice of Kashkaval on bread, along with some ground pork meat.
Sirene
This Bulgarian white cheese is a variety of the feta cheese, and Bulgaria is the only country that produces it.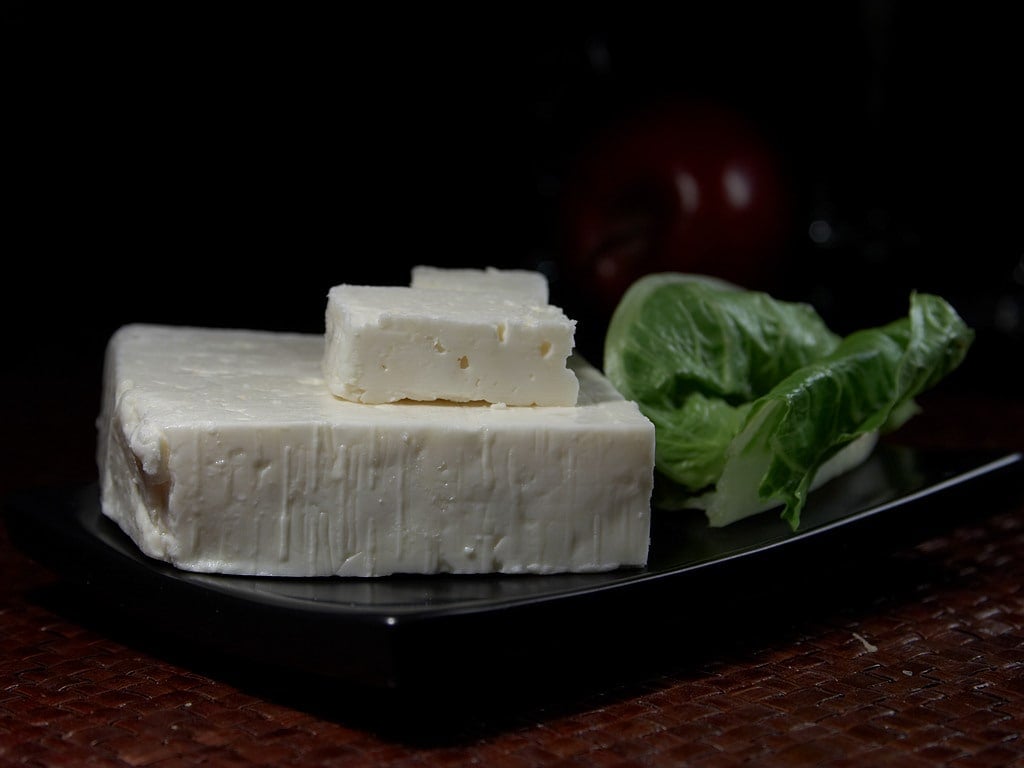 This is because of certain strains of lactic acid that the Bulgarian people claim belong exclusively to them. The Sirene is a light, fresh cheese and is most famous in Shopska Salata and stuffed red peppers.
Urdã
Originally from Romania, the Urda is a cheese made from the whey of milk from sheep, cows or goats.
When the whey is hot, any cheese present separates. The cheese is then drained, smoothened, and moulded into sphere-shaped balls. Once you grind the Urda cheese, it is great to use in desserts. Many Romanian desserts use the rich and silky Urda cheese.
That Awesome Moment After A Great Bulgarian Feast
Chances are, you'll be stuffed after a traditional Bulgarian feast. But don't nod your head 'no' when the sweet old Bulgarian lady asks you if you want to eat some more. Turns out that in Bulgaria that can also mean 'yes'! – True story.
Remember that Bulgarian cuisine isn't just about the food. It's about the history of the country, the people, and a whole lot more. Let it sink in while you enjoy every bite and build energy for your adventures in the country!
About the Author
Tara Thomas
Tara is a writer with big big love for music, the outdoors, travel adventures, new cuisines, and camping under an ocean of stars far away from civilization. She hopes to one day solve a cryptic crossword solo (or with a little help from her friends.)
---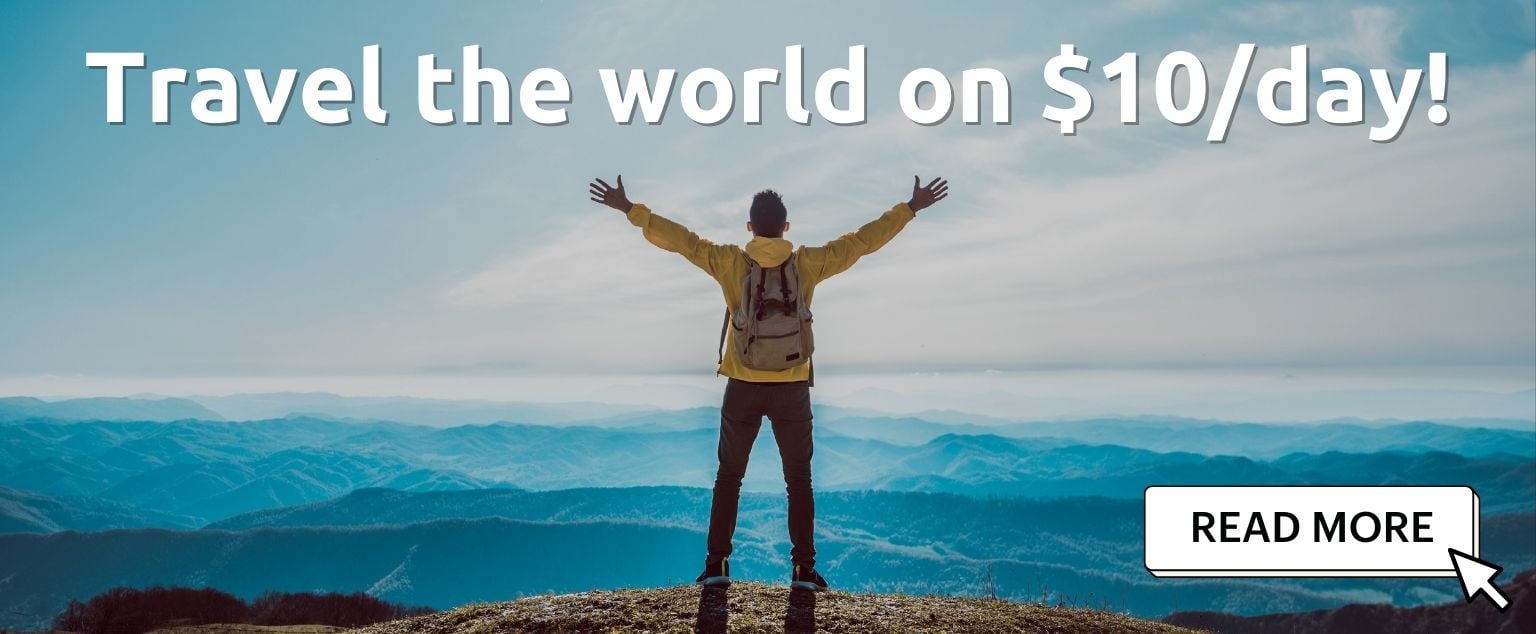 And for transparency's sake, please know that some of the links in our content are affiliate links. That means that if you book your accommodation, buy your gear, or sort your insurance through our link, we earn a small commission (at no extra cost to you). That said, we only link to the gear we trust and never recommend services we don't believe are up to scratch. Again, thank you!