Bulgaria is where nature and history collide, and its vibrant culture is a reflection of both. Located in the Balkans region of Europe, along the Black Sea, Bulgaria is a country steeped in tradition and celebration.
Oftentimes, this smaller eastern European country is overlooked in favor of its larger, more well-known counterparts. But the truth is that Bulgaria is home to an array of diverse and captivating mountains, forests, and beaches – perfect for exploring. On the rise of tourism, it has become a country full of interesting cultural experiences and you guessed it… festivals!
Bulgarians are passionate about celebrating, and if you're looking for a place to experience fascinating cultures and customs, Bulgaria is the perfect destination. Major holidays like Christmas and Easter are celebrated with fervor, but the Bulgarian calendar is also packed with religious and folk festivals throughout the year.
Festivals in Bulgaria
Festivals have been a part of Bulgarian life for centuries, so it is no surprise that there are many to choose from each year. From religious holidays to folk festivals and more, visiting Bulgaria offers something for everyone!
If you're looking to explore different cultures, why not experience their festivals first-hand? Here are some of the most popular festivals in Bulgaria.
Surva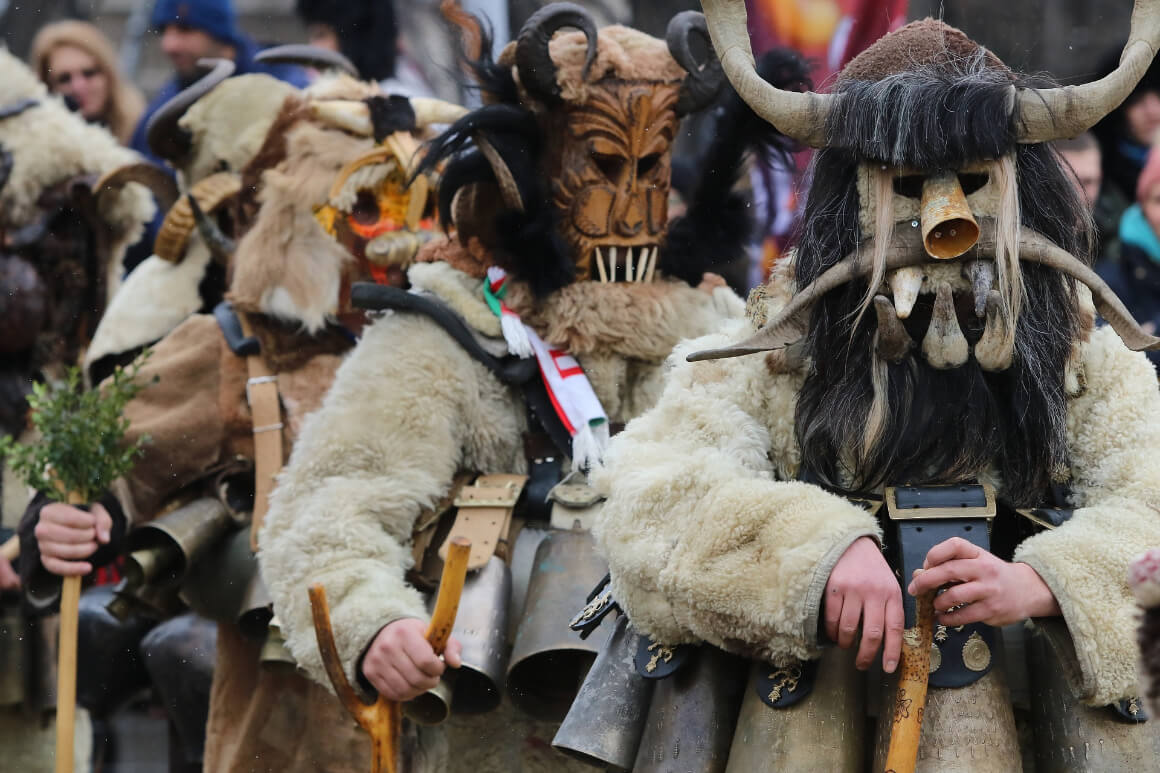 When: January
Where: Pernik
Bulgaria's culture and faith are deeply ingrained in historical customs that remain prevalent today. Every year, Pernik hosts the Surva Festival – a sensational celebration of Slavic practices and folklore. Commonly referred to as the International Festival of Masquerade Games, this event is meant to ward off evil spirits!
You will see men dressed up in an assortment of costumes and masks, as they perform wild dances. While the masks look quite scary, with big wooden teeth, elongated noses, and horns, they intend to scare away the evil spirits and bring good luck for the year.
From many miles away, the chorus of jingling bells from individuals dancing in a parade can be heard reverberating through the streets as drums and flutes melodically join in. You will see everyone with bells the size of your head swinging at their waistline, adding to the incredible atmosphere.
In 2015, the impressive Pernik Surva Festival was honored with inclusion on UNESCO's Representative List of the Intangible Cultural Heritage of Humanity.
Where to Stay
Stay in this cozy little guest house in Sofia, with Pernik only being 30km away it makes for the perfect place to explore this area of Bulgaria and all its local festivals.
Carnival of Humour and Satire
No party would be complete without a little satire and comedy, and the Carnival of Humor and Satire in Gabrovo is no exception. This town in Bulgaria is known as the capital of jokes all year round, so you know they know how to throw the funniest party in the country.
The carnival is a celebration of Bulgarian tradition and culture, with groups dressed in colorful costumes paying tribute to iconic figures from history. You'll find characters like famous singers, politicians, and more – all having fun parodying the personalities that have made their mark on Bulgaria's history.
Join in the carnival's festivities, from magnificent parades and music to acrobatic performances and carving workshops. Dress up in costumes or masks, partake in parties with dances and drinks, you will be giggling your way through the streets.
The iconic symbol of the Gabrovo Carnival is a black cat, representing the local fabled economical lifestyle. According to an old joke, Gabrovians supposedly cut off their cats' tails so that once they enter the house during wintertime, it will close faster and not lose precious heat in the process. Thus is born its mascot – a mischievous black tomcat with a docked tail and he is leading his army of fools and clowns!
Where to Stay
This cozy cottage in Gabrovo is the perfect place to stay while experiencing the vibrant energy of this festival. Enjoy a complimentary breakfast and stroll through some of the most iconic streets that have been part of Bulgaria's history.

Do You Want to Travel FOREVER??
Pop your email in below to get a FREE copy of 'How to Travel the World on $10 a Day!'.
Rose Festival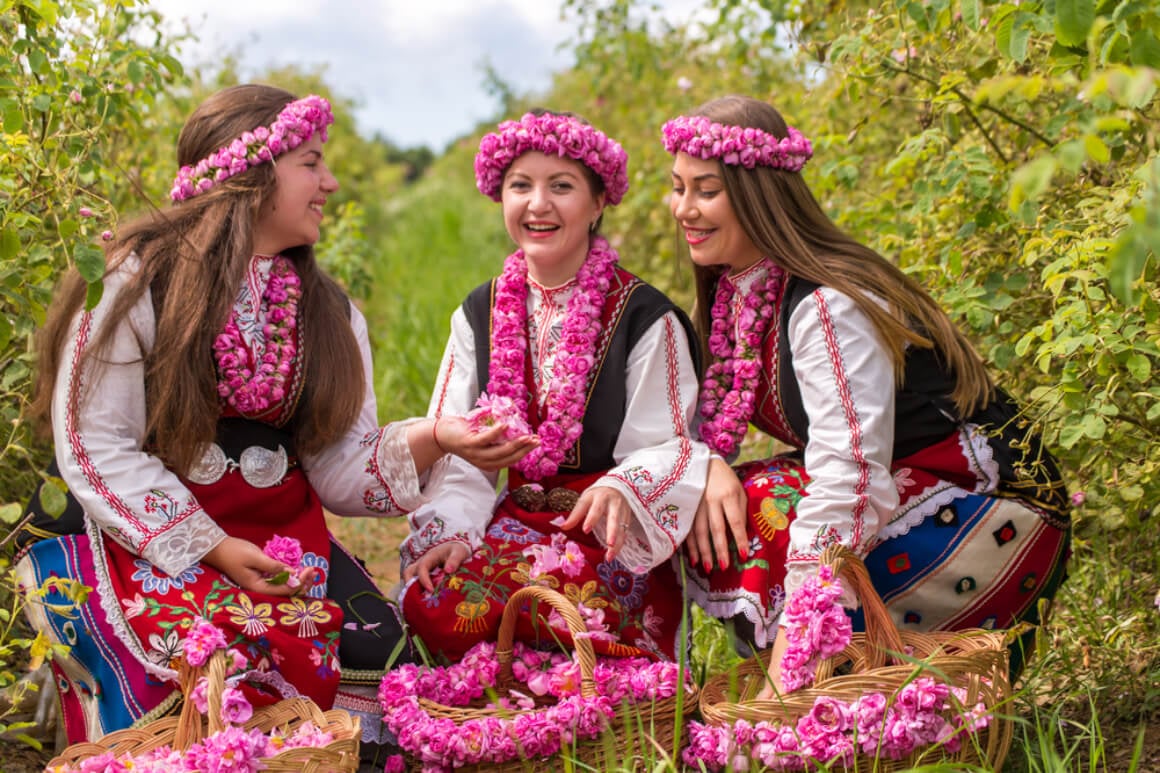 When: June
Where: Kazanlak
The Rose Festival is a blooming celebration of the Bulgarian rose-growing industry. Every year, Kazanlak and nearby villages put on an amazing display of their roses with parades, art exhibitions, and more.
This festival has been celebrated since 1903 as a commemoration of the rose cultivation in the area, which is why it's become an important part of the culture. It usually takes place during the first week of June when the roses are in full bloom, and visitors travel from all over to see this incredible phenomenon.
Stop and smell the roses in the morning… literally! Make your way to the rose bushes and learn about the entire process from cultivation to distillation. You can grab a basket and pick some of the petals yourself, to make a unique rose scent of your own.
In the afternoon and evening, you can join in the fun with music performances and traditional folk dances that embody the Bulgarian spirit. You can also check out the unique art installations around town ranging from sculptures to paintings, filled with colors of pink and white roses.
At the end of the festival, the Royal Rose Parade takes place with floats and carriages mounted by costumed dancers making their way through the city streets. Many of the events are free and open to the public, and some even allow visitors to join in the procession.
Where To Stay
Enjoy this 5-star hotel in the heart of Kazanlak, with big rooms and excellent services. You can make the most of your Rose Festival visit with a cozy and comfortable stay in this stunning establishment.
Cherry Festival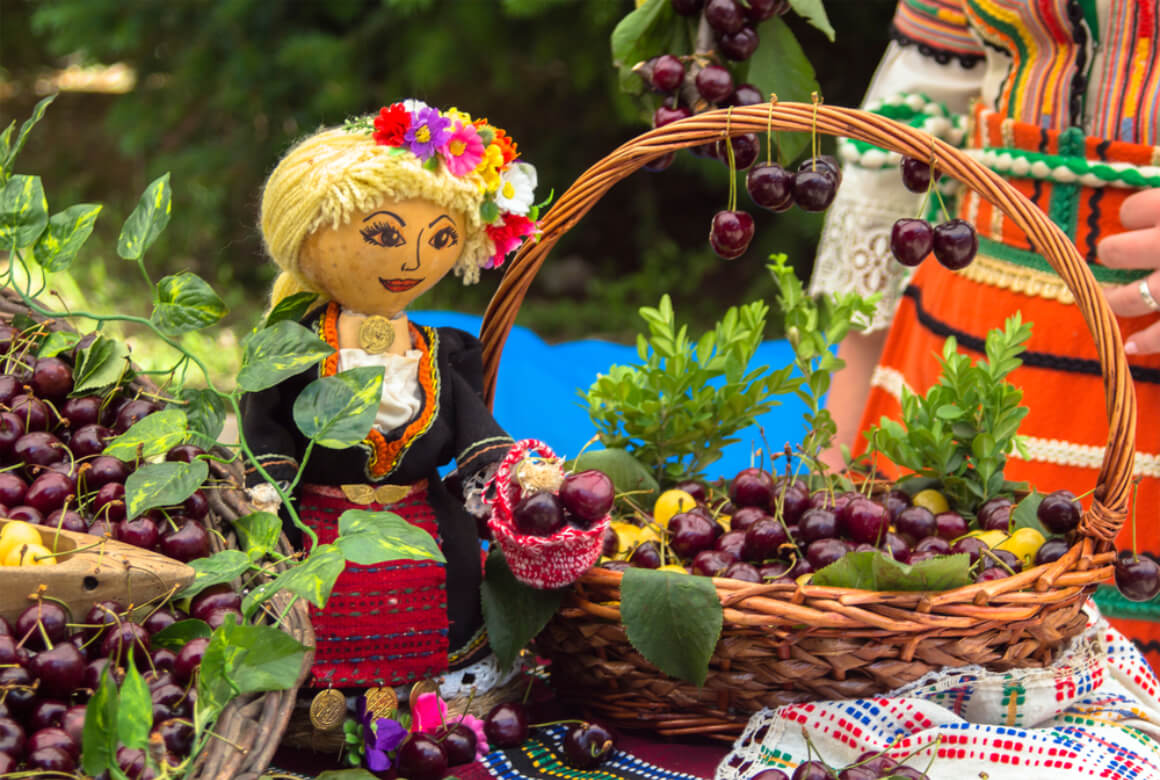 When: June
Where: Kyustendil
A delicious tradition like no other. Join the Cherry Festival in Kyustendil and experience the sweet taste of summer! It's a popular event celebrated since 1981, where locals pick cherries to make traditional Bulgarian dishes like compote, pies, and jam.
The Bulgarian festival takes place during June when the cherry trees are in full bloom. You can join in and pick cherries from the trees, or just enjoy a glass of cherry brandy and watch the festivities unfold.
In the center of town, you will see magnificent art installations made from cherries, as well as musicians and dancers performing traditional folk songs. You can also attend workshops to learn about the process of making jam. SO TASTY!
When the sun sets, you can expect a fantastic firework show and grand celebration with locals dressed in traditional costumes. The festivities come to an end with a procession through the city streets and guests receiving a few Kyustendil cherries as a parting gift.
Where To Stay
Treat yourself to a 5-star hotel near Kyustendil city center, with elegant rooms and all the amenities you need.
Nestinarstvoto
When: June 3
Where: Bulgari
It's getting hot in here! Nestinarstvoto is an ancient fire-dancing ritual that has been taking place in the Strandzha Mountains for centuries. It's a sacred ceremony of purification and it celebrates the strength and resilience of nature.
The traditional dance consists of a circle of dancers performing intricate steps around a pile of burning embers – jumping, spinning, and whirling around the flames without getting burned! It's said to be a very spiritual experience as it brings out one's inner strength.
The ritual starts in the morning with locals gathering around a bonfire – music starts to play and they begin to dance with passion and enthusiasm. The night is filled with fire and cheers as the dancers move in a trance-like state, accompanied by traditional folk instruments.
At the end of the ceremony, everyone is blessed with holy water and given a taste of honey for luck. Nestinarstvoto is one of the most unique festivals in Bulgaria as it is one of the only places in the world that still practices this ancient ritual.
Where to Stay
Feel like a local and stay in Strandzha mountainside at a superb hotel that blends with the natural surroundings.
Have you sorted your accommodation yet?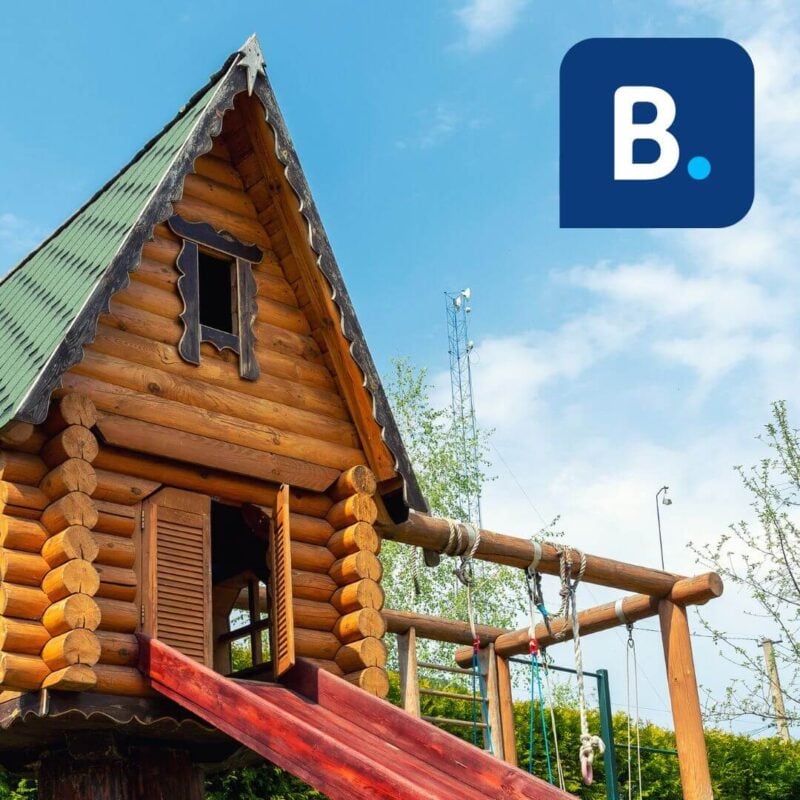 Get 15% OFF when you book through our link — and support the site you love so dearly 😉
Booking.com is quickly becoming our go-to for accommodation. From cheap hostels to stylish homestays and nice hotels, they've got it all!
View on Booking.com
Pirin Sings Folklore Festival
When: Every other July
Where: Pirin Mountains
Come experience the rich culture and folklore of Bulgaria at the Pirin Sings Folklore Festival! Every two years, locals from the Pirin mountain region gather together to perform traditional songs, and dances, and wear costumes from across Bulgaria.
Thousands of amateur artists congregate at one of the best music festivals in Bulgaria to create a vivid display of the nation's culture, painting the mountain with their traditional costumes and filling the meadows with beautiful melodies.
Folklore enthusiasts from Bulgaria and beyond flock to this spectacular festival in hundreds of thousands – eagerly diving into an authentic experience filled with color, music, joy, and celebration.
This immersive cultural experience is adored by so many as Bulgarian Folk music has made its way around the world, but nothing can compare to seeing it live. From folk dances around the fire to the sounds of traditional instruments playing in the background – Pirin Sings Folklore Festival is such an unforgettable experience!
Where to Stay
If you're looking for a place to stay nearby, why not book a room at the Grami Hotel? With mountain views and cozy rooms, it's the perfect spot to relax after an evening of folk dancing.
International Bagpipe Contest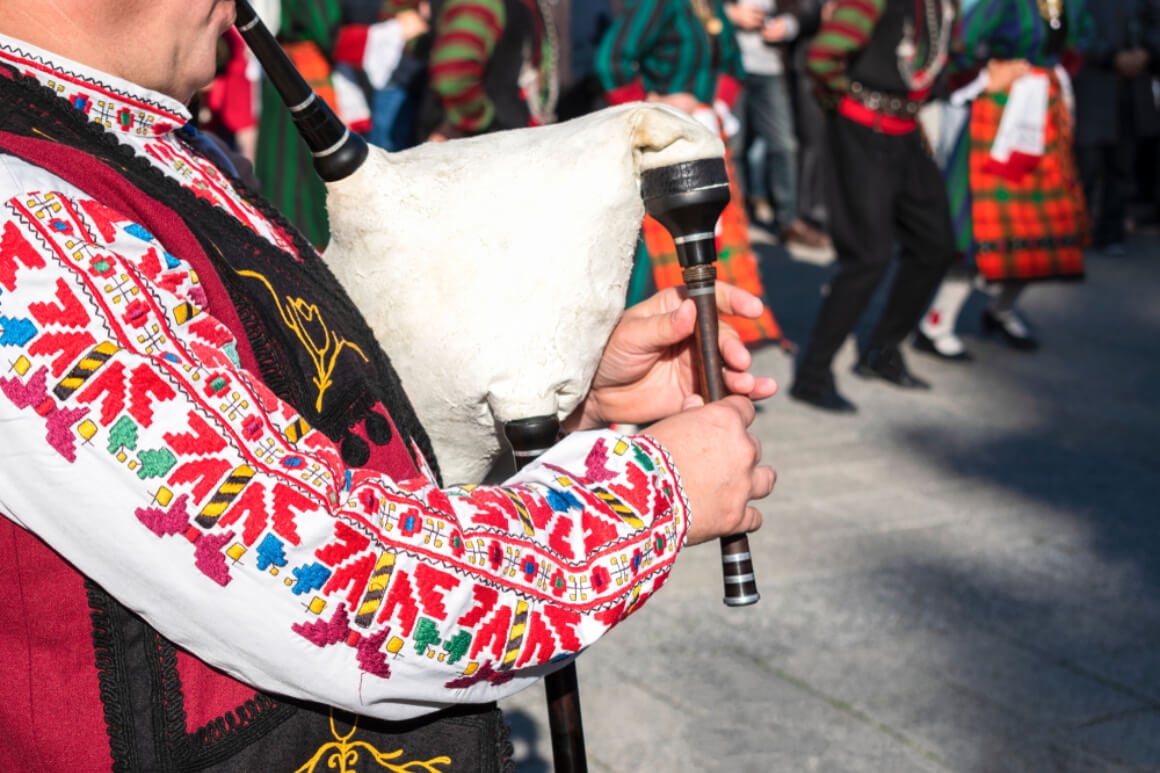 Since forever the sound of bagpipes has been associated with the Irish and Scottish culture, but did you know that Bulgaria has its own bagpipe tradition?
The International Bagpipe Contest is a celebration of Bulgarian music, culture, and history. Bulgarians have long been playing the bagpipes – it's believed to be one of their oldest instruments. It's said to bring luck and joy to people, so it's a beloved part of their culture.
This annual festival in Gela attracts thousands of visitors from around the world who come to appreciate the traditional bagpipe sounds and compete in the contest.
The day starts with a parade of bagpipes through the streets of Gela and continues with locals performing traditional dances accompanied by the melodious sounds of bagpipes. As the sun sets, visitors can enjoy a variety of folk songs from all over Bulgaria in an enchanting atmosphere.
Where to Stay
Enjoy the mountainside with panoramic views of the Balkan Mountains at the Guest House Panorama. Its modern rooms and convenient location make it a great spot to stay while taking part in this amazing festival!
National Folklore Rozhen Festival
When: August
Where: Rozhen Pass
Every year, thousands of individuals gather in the spectacular Rozhen area of the Rhodope Mountains for one of Bulgaria's most iconic festivals: The National Folklore Rozhen Festival. Set against a backdrop of rolling meadows and lush mountainsides, it is an event that should not be missed!
This incredible festival celebrates Bulgarian folklore, music, and culture by bringing together the most talented folk artists from around the country. Traditional instruments like tarambuka, kaval, and gadulka are played alongside traditional singing and dancing – creating an amazing atmosphere of celebration.
The first festival was in 1898 and since then it's been a major event in Bulgarian culture. Over the years it has turned into a folklore competition, with many musicians and dancers competing to reign supreme, and it's the perfect way to immerse yourself in the vibrant culture of Bulgaria.
Each year, visitors have the chance to take part in workshops and dance lessons, and witness some of the best folk performances.
Where to Stay
Feel right at home in the rustic atmosphere of the Guest House Holiday in Melnik. It's situated right in the center of town and offers a unique experience, with traditional Bulgarian hospitality and delicious homemade food.
Is This the Best Daypack EVER???
Burgas Street Food And Art Festival
When: August
Where: Burgas
Your taste buds are in for a real treat at this newly established Street Food and Art Festival in the city of Burgas!
This vibrant event brings together the best street food vendors from around the country, providing visitors with a delectable smorgasbord of Bulgarian treats. It's not just about the food though – it's also full of art installations, and live music performances aimed at inspiring creativity.
This festival has become increasingly popular in recent years and is a great place to discover the culture of Bulgaria.
The festival features the individuals behind the most recognized and successful food blogs. These bloggers share the stories of Bulgarian street food and their passion to create authentic dishes with visitors.
Alongside the bloggers, the stage will be full of popular musicians and actors playing music while simultaneously preparing delicious dishes. And each evening a spectacular food-related film will be shown on a giant screen.
The festival is a great opportunity to get up close and personal with some of Bulgaria's traditional flavors, learn about its unique culture, and have fun in an exciting atmosphere and all for free!
Where to Stay
Splurge a little and stay at the Hotel Bulgaria. It's situated right in the heart of the city and offers luxurious accommodation with a rooftop terrace and an indoor spa and pool to relax in.
Kvartal Festival
When: September
Where: Sofia
Welcome to the capital of Bulgaria: Sofia! Every year, the city comes alive with a festival full of music, art, and cultural events. This incredible event is called Kvartal Festival and it's one of the most sought weekends in Sofia.
Kvartal Festival is known as a "Cultural encounter with Old Sofia". For so many years, the square of Sofia was a place many locals didn't explore and had a reputation for being run down and abandoned.
But through the efforts of young Bulgarians, this is changing, as more and more locals come to the square to experience the vibrant culture of Sofia and enjoy a unique atmosphere.
This newer Bulgarian festival takes place for three days in September and includes a variety of activities such as art installations, street art, and performances from local musicians. Welcoming attendees to different venues throughout the city to discover the richness of Sofia's culture.
Visitors can also take part in exciting workshops and seminars about different topics like reinventing districts and the importance of city planning.
Kvartal Festival offers a unique opportunity to learn about the culture of Bulgaria. Through art, music, and conversations, visitors can gain insight into the local customs and traditions that make this country so special.
Where to Stay
Grand Hotel Millennium Sofia is the perfect place to stay during your visit to Kvartal Festival. Located in the heart of Sofia, the hotel provides guests with luxurious accommodations and beautiful views of the city.
Final Thoughts
With the Balkans becoming a hot spot over the past few years, it's no wonder why Bulgarians take pride in their culture and celebrate with such enthusiasm. From street food festivals to cultural encounters, Bulgaria is the place to be!
The nation offers an array of vibrant festivals that are sure to provide visitors from near and far a wonderful experience. Seems like every week is a religious holiday, a folk festival, or just a good time making it easy to get lost in the festivities.
If I had to choose between all of the amazing festivals going on I would without a doubt choose to go to Surva! It is one of the most cultural Bulgarian Festivals and will leave you with a lasting impression of the country and its people.
ALWAYS sort out your backpacker insurance before your trip. There's plenty to choose from in that department, but a good place to start is Safety Wing.
They offer month-to-month payments, no lock-in contracts, and require absolutely no itineraries: that's the exact kind of insurance long-term travellers and digital nomads need.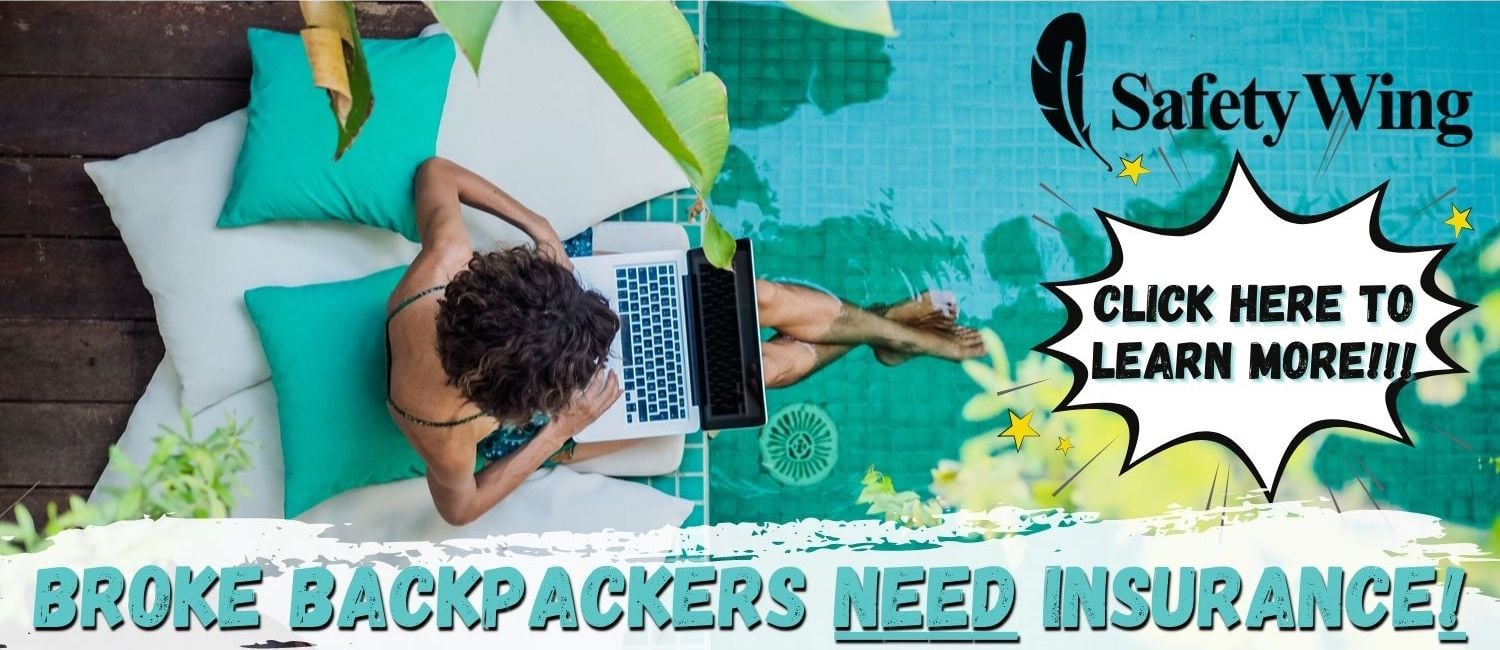 SafetyWing is cheap, easy, and admin-free: just sign up lickety-split so you can get back to it!
Click the button below to learn more about SafetyWing's setup or read our insider review for the full tasty scoop.
---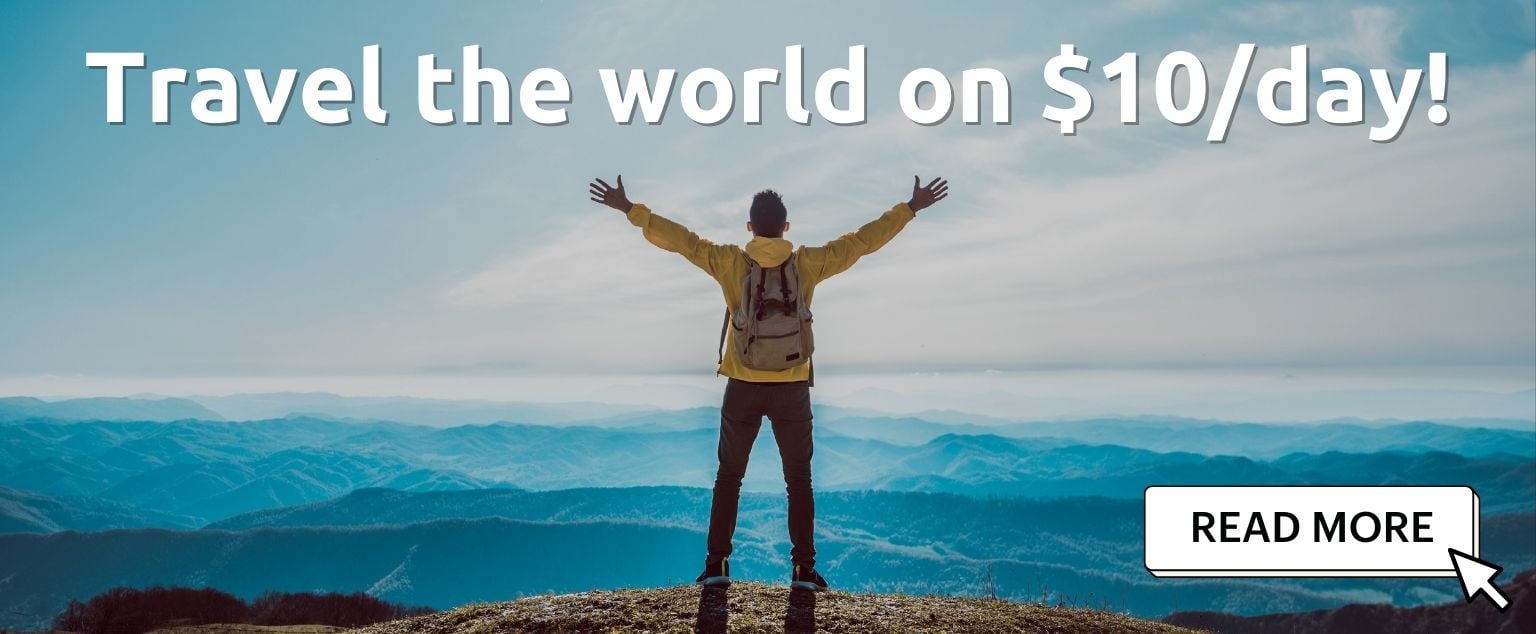 And for transparency's sake, please know that some of the links in our content are affiliate links. That means that if you book your accommodation, buy your gear, or sort your insurance through our link, we earn a small commission (at no extra cost to you). That said, we only link to the gear we trust and never recommend services we don't believe are up to scratch. Again, thank you!