The Baltic Pearl, Tallinn is Estonia's capital city and one of Northern Europe's best-kept secrets for digital nomads.
Tallinn boasts well-preserved medieval cities and cobblestone streets lead towards century-old churches. Since the 13th century, the city has been a part of various royal kingdoms, medieval empires, and a Soviet country throughout its history.
Today, it's the hub of Estonia's tech and science boom, combining a medieval heritage with a modern tech scene and high-quality living standards. This makes it an excellent base for digital nomads, who are starting to recognise the city for its incredible past and present achievements.
Estonia is also known for its incredible nature reserves and abundance of wildlife. With a local community that respects its natural surroundings above all else, Estonia is flourishing with natural beauty and unique wildlife. It is even home to the largest bear population in Europe.
Tallinn is a GREAT choice for digital nomads in 2023. You'll IMMEDIATELY feel the welcoming remote-work atmosphere as you stroll through the streets.
Are you a digital nomad looking to relocate to Tallinn? Or maybe you just want to check out what this city has to offer. Say hello to work-life balance!
This COMPLETE guide covers everything you will need to know about digital nomad life in Tallinn. Everything from the cost of living, best places to stay, and the best work spaces is just a short read away.
So, what are you waiting for? Let's dive into this full guide for living as a digital nomad in Tallinn!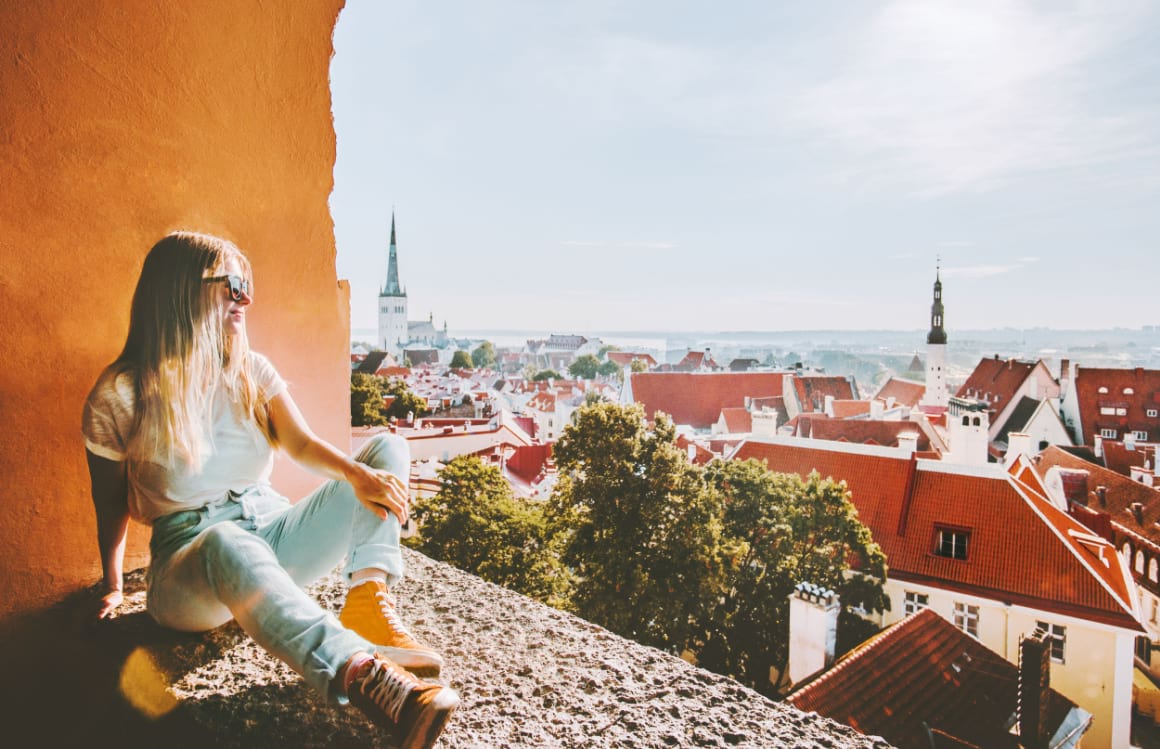 Is Tallinn Good for Digital Nomads?
Most people who backpack around Europe totally overlook Estonia. Tallinn is not overwhelmingly touristy compared to other European hubs. This makes Tallinn exciting and desirable for digital nomads who prefer a local way of living, to make their own strides, and not follow in the footsteps of others.
Tallinn is in the EU, with all the convenient familiarities. You won't have to worry about exchanging your Euros or getting a new SIM card if you're travelling around Europe. English is also widely spoken across the country, so being a non-native speaker isn't an issue.
Tallinn isn't a huge city, so you won't travel for hours to get around. The central Old Town is super walkable, and public transport is available to explore further afield.
Tallinn is still home to a thriving community of remote workers. The number of digital nomads in the city is only increasing. With this, digital nomads in Tallinn don't struggle to find friends and meet like-minded people.
Regarding transport, Tallinn is also well connected with other European states. The primary connection it's known for is its direct ferry link with Helsinki, Finland, linking the country to the Scandinavian states.
You'll also notice trains from across Europe arriving and departing from the central train station, Balti Jaam. However, since Estonia is geographically far from central Europe, flying is often cheaper (and faster).
If there's one thing Northern Europe is known for, it's their long summer days and eternal dark winters. In mid-winter, the city sees around six hours of sunlight per day, while you get 19 hours per day in summer.
Naturally, most digital nomads in Tallinn choose the summers – and migrate to warmer lands for winter. Although winter suits many people perfectly to cosy on down.
One of the essential features of a digital nomad-friendly city is its connectivity. Tallinn has open Wi-Fi networks to connect to across the city. Just about every public space, from restaurants to the ferry terminal, has a free and stable Wi-Fi connection with a relatively fast download speed.
Overall, it's not hard to see why so many digital nomads are putting Tallinn on their hit lists.

Unlock Our GREATEST Travel Secrets!
Sign up for our newsletter and get the best travel tips delivered right to your inbox.
Cost of Living
Compared with other Northern European cities, Tallinn is one of the most affordable to live in using the Euro currency. The Euro comfortably sits around the same as the US Dollar (more or less, don't @ me.)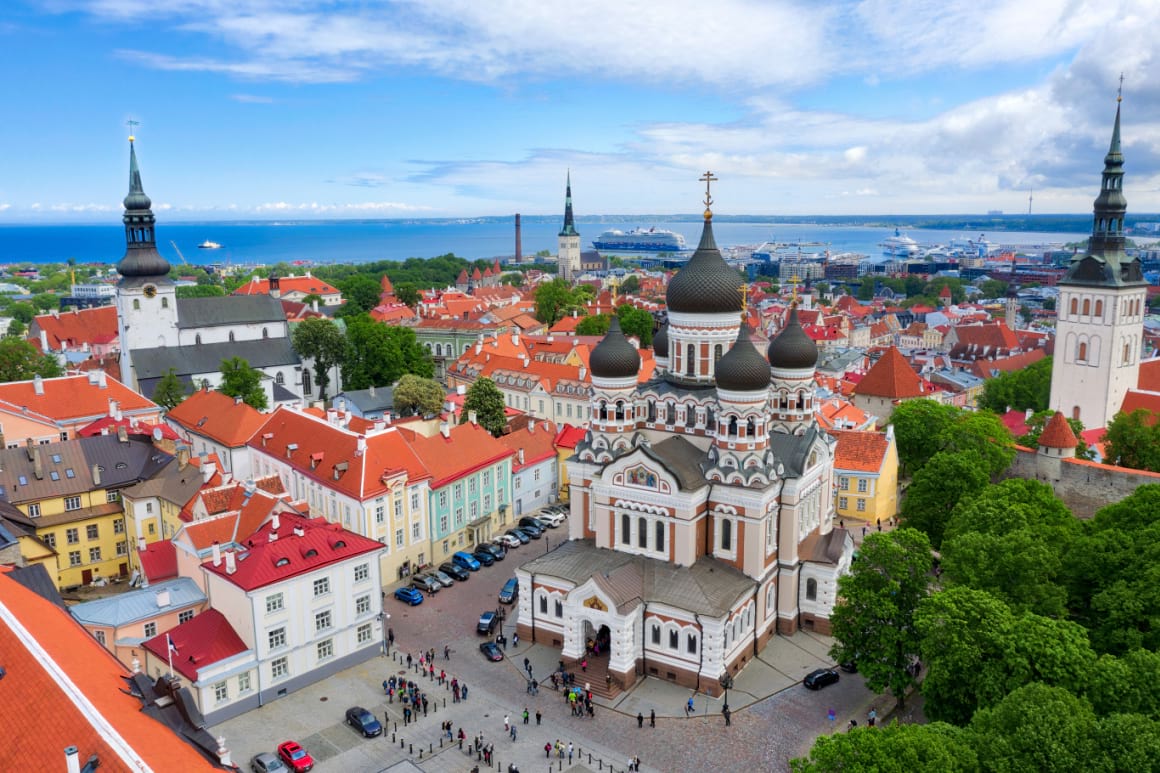 In fact, Estonia has been named as one of Europe's cheapest countries. It's an ideal destination for digital nomads starting up.
However, as the country gains traction, prices are steadily rising. Also, if you're visiting in the height of summer, expect that certain things such as rent can cost more than you would pay in the winter.
Eating out: $10 – $60 USD (low to high end) per meal
Monthly Rent: A one-bedroom apartment in the city centre – around $700 per month, while a similar apartment outside the centre costs as little as $500. Basic utilities (heating, cooling, water, trash) cost around $275 monthly.
Wi-Fi: a relatively solid and fast one is around $28 monthly on unlimited data.
Transport: a one-way ticket on local transport costs $1.60, while a monthly pass without discounts costs $32. Taxis charge around $1 per mile travelled.
Activities: If you join a fitness centre while living in Tallinn, you could spend around $53 monthly. Renting a tennis court for an hour on the weekend might cost about $32, and a single ticket for the cinema costs around $10.
Groceries: $200 a month if you're mostly cooking your own food.
Digital Nomad Accommodation in Tallinn
Temporary accommodation is abundant and affordable for digital nomads in Tallinn. However, housing costs are increasing with time, just like they are across most Northern European centres. Depending on your budget, how long you plan to stay, and who you are travelling with, there are various options.
Airbnb is a good option for those who prefer to avoid committing to a long-term contract or sublease. However, if you plan to stay for an extended period, a long-term rental contract is usually more affordable. Other options include staying in a hostel, hotel, or B&B, although these are more suitable for shorter visits.
There are coliving spaces popping up across Tallinn, too. Since the city is so small, spaces get filled quicker than in other locations. If you enjoy the social atmosphere of a coliving space, make sure to book a room in advance.
Where Should Digital Nomads Stay?
The best place to stay in Tallinn is undoubtedly the Old Town for its historic buildings, cosy coffee shops, and the city's best nightlife. Most digital nomads in Tallinn live around Tammsaare Park and Viru Gate.
Hostels are great for digital nomads on a budget, and many hostels in Tallinn have caught onto the remote working trend, incorporating remote work facilities into their core offerings. You pay a nominal fee per night for a private room or dorm bed and use shared spaces and amenities including coworking spaces.
Airbnb is excellent for digital nomads staying for a couple of months.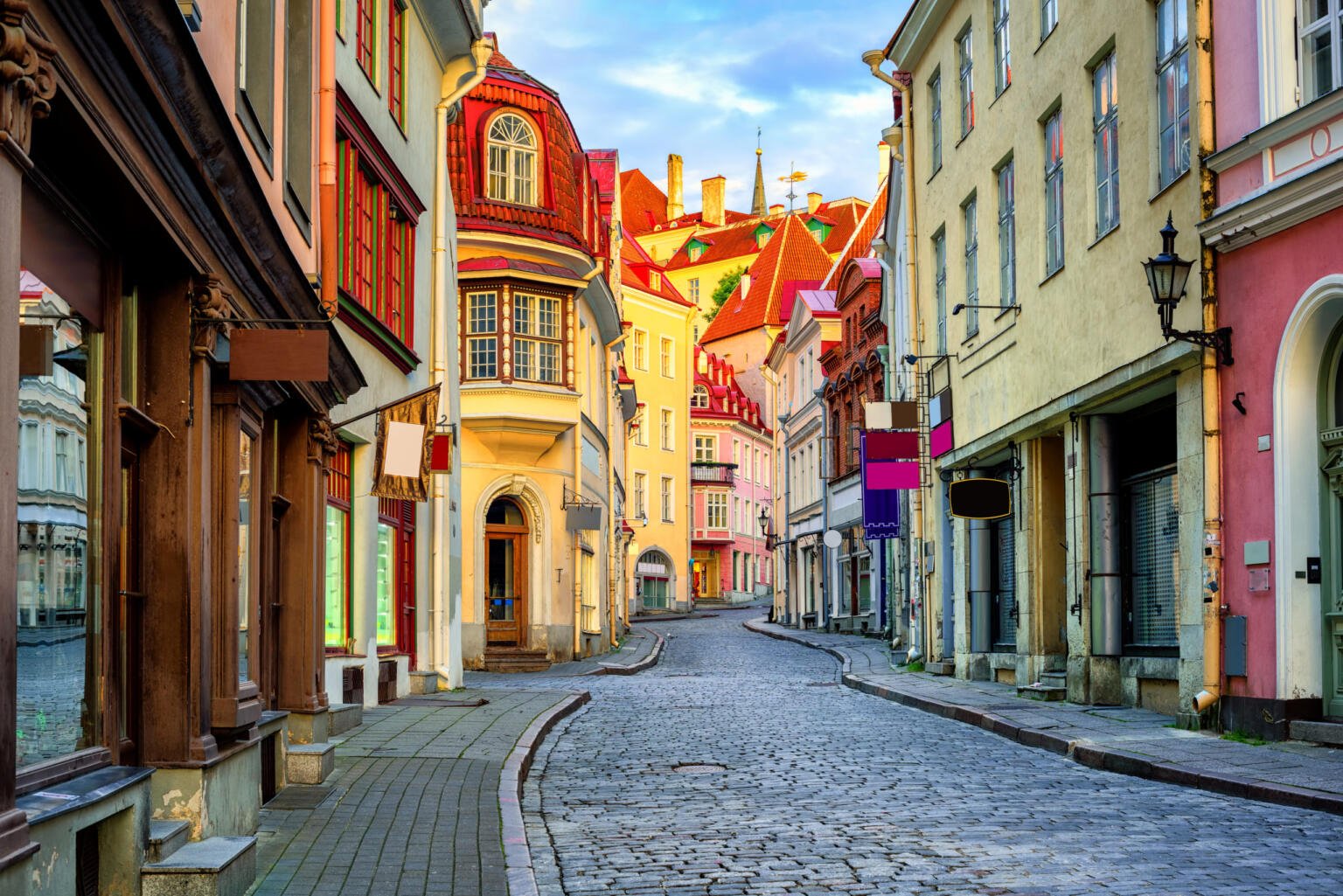 Although coliving spaces are one of my personal favourite ways to travel as a digital nomad. They offer fully furnished bedrooms with personalized leases.
It is always a good idea to scour through local Facebook groups for accommodation, too. Locals often post private sublease advertisements on groups like 'Foreigners in Estonia'.
If you can splurge while living in Tallinn's colourful neighbourhoods, you could experience similar benefits from a hotel. As long as a hotel has working Wi-Fi, most properties offer plenty of common spaces in lobby lounges, coffee shops, or restaurants on site where you can set up your computer and get some work done. Hotels also offer private workspaces in each room, along with other benefits like housekeeping, room service, and laundry services.
Best Airbnb for Digital Nomads in Tallinn: Modern City Apartment
Set in a historic building in East Tallinn. The property has been recently refurbished with modern interiors and sleek furniture close to the city centre, shops, restaurants, and bars. The apartment has a small kitchen, dining area, living space, and shared laundry facilities for the building.
Best Hostel for Digital Nomads in Tallin: Academic Hostel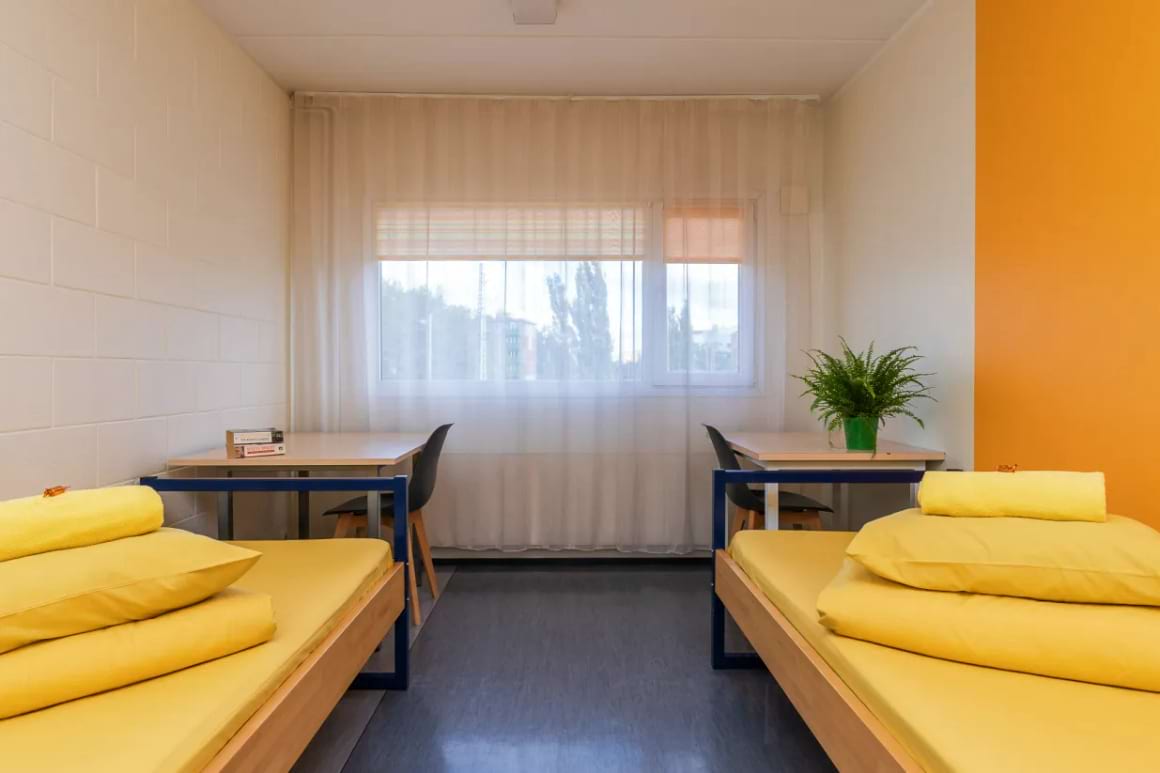 Designed for students and freelancers, offering budget accommodation in the city's centre. It's an ideal hostel for digital nomads: each room has two beds, and each visitor is provided with a personal work desk and ergonomic chair. Every two rooms share a kitchenette and bathroom.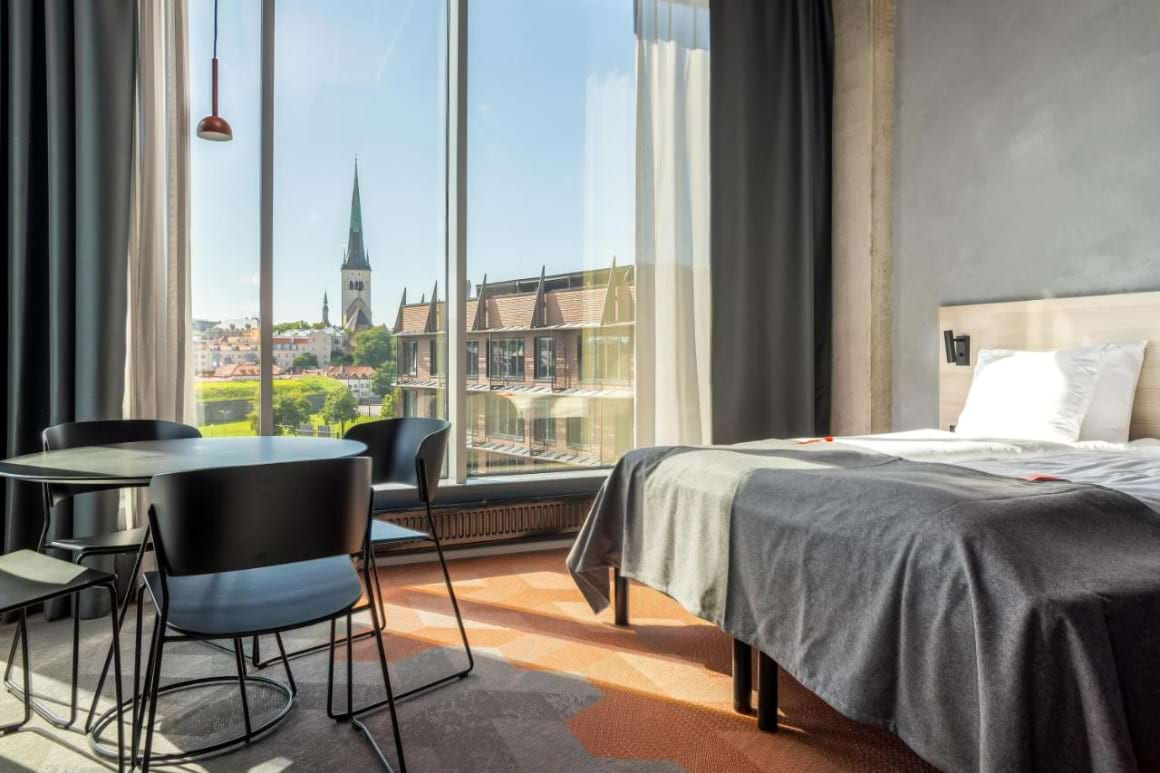 This is the perfect example of a hotel suitable for digital nomads. The travel-sustainable property is located in the modern sector of the city in the Porto Franco Harbour Complex, a short walk from the Old Town.
It offers simple modern accommodations with gorgeous city and harbour views. Aside from your private luxury suite, there are plenty of spaces across the hotel where you can work, surrounded by a sociable atmosphere and beautiful interiors.
Have you sorted your accommodation yet?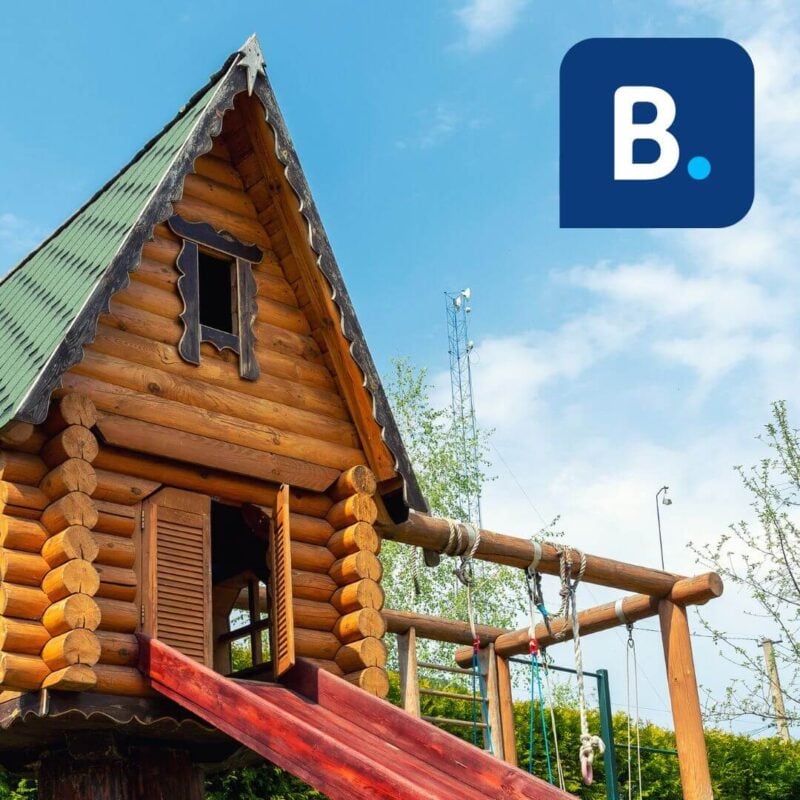 Get 15% OFF when you book through our link — and support the site you love so dearly 😉
Booking.com is quickly becoming our go-to for accommodation. From cheap hostels to stylish homestays and nice hotels, they've got it all!
View on Booking.com
Wi-Fi in Tallinn
Like most of Europe's major cities, you will be able to connect to Wi-Fi across 30 different hotspots in the city of Tallinn. Estonia has an average download speed of 52 Mbps, and since the city of Tallinn is so compact, you'll never be too far away from a stable internet connection.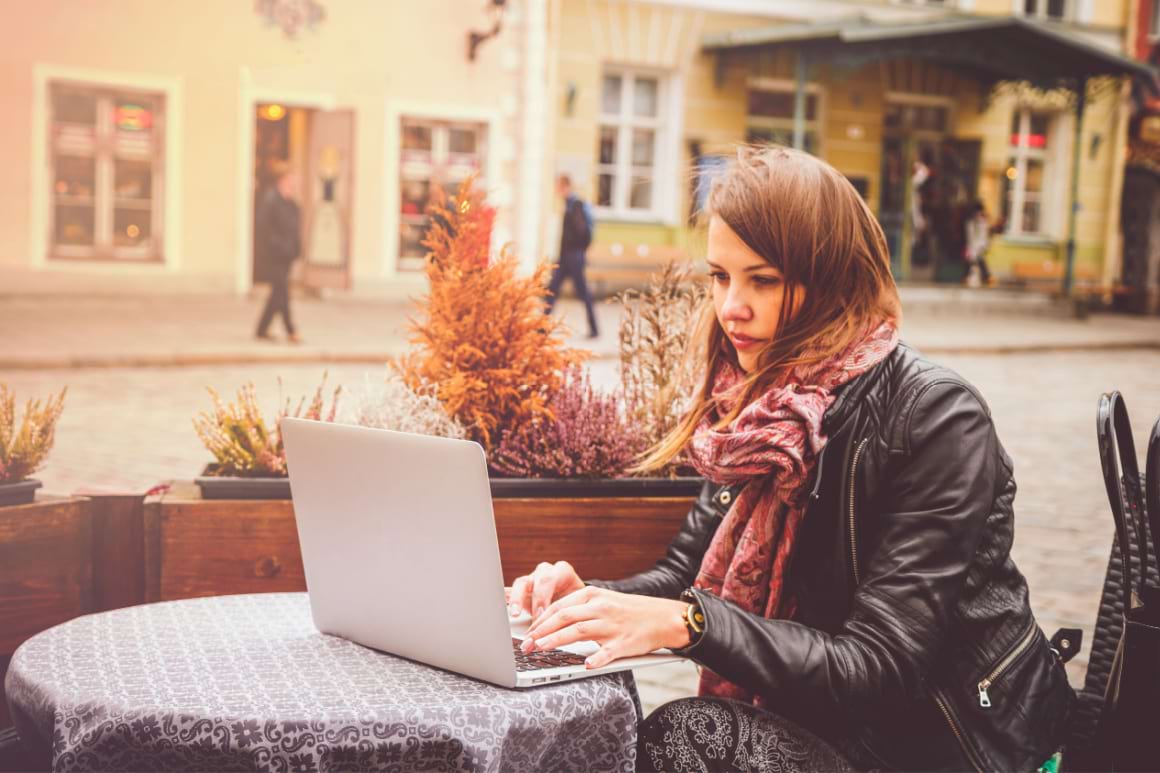 Most cafes, restaurants, and hotels offer free internet. Of course, private connections offer faster internet speeds, and the free city Wi-Fi in Tallinn runs at an average of 15 Mbps download speed. However, I always recommend getting a local or European SIM card.
Super and Elisa are common operators, while Tele2 offers a data-only budget SIM card option. Airalo is an online application that allows you to download and pay for an E-Sim on your phone.
The Future of the SIM Card is HERE!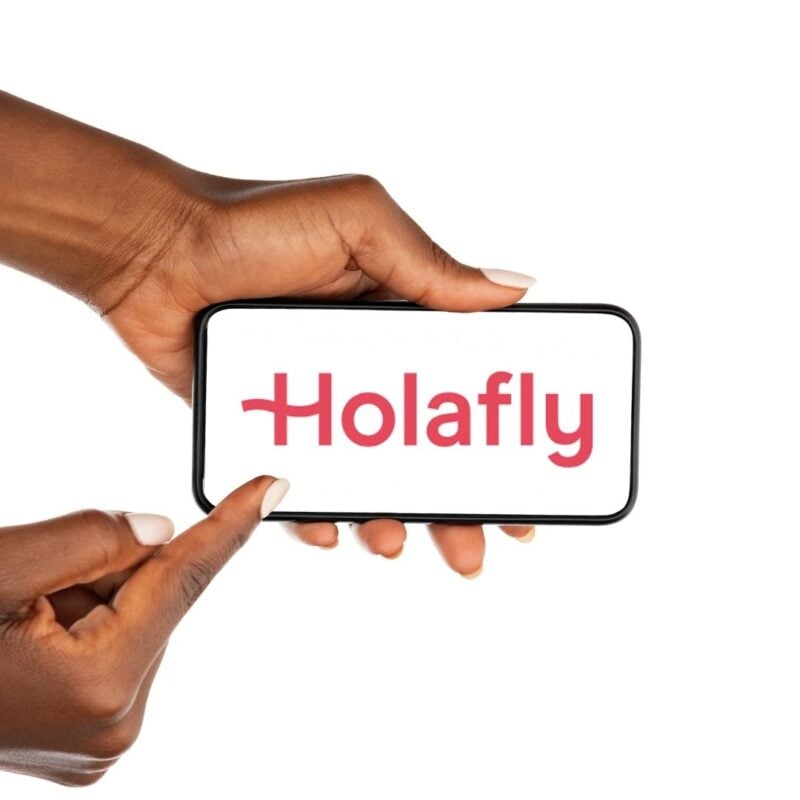 A new country, a new contract, a new piece of plastic – booooring. Instead, buy an eSIM!
An eSIM works just like an app: you buy it, you download it, and BOOM! You're connected. It's just that easy.
Is your phone eSIM ready? Read about how e-Sims work or click below to see one of the top eSIM providers on the market and ditch the plastic.
Grab an eSIM!
Coworking in Tallinn
Coworking spaces are ideal for digital nomads who enjoy the structure of a corporate environment with the flexibility and social scene of a cafe. If purchasing a membership upfront isn't in your budget, but you still enjoy a social work scene, you might prefer to work in a cafe or coffee shop.
The Best Coworking Spaces in Tallinn
Baltic Cowork is one of Tallinn's most desirable coworking spaces. Priced around $160 per month, the space has modern, bright, and spacious offices with access to high-speed internet, free printing, and more. Since it's priced relatively high, it is best suited for long-term digital nomads in Tallinn who want to be based near the iconic Freedom Square.
Wrkland has multiple locations across Tallinn, offering a range of options from workspaces to meeting rooms. The Vabaduse and Maakri locations are best suited for digital nomads. Workland organizes a range of networking and community events. Suitable for creative freelancers, facilities include spaces for recording podcasts and shooting photos and videos.
Lift99 Tallinn Hub boasts two locations, Telliskivi Hub and RED Hub, both located in one of the city's trendiest areas. Choose from a flex (hot desk) option, a fixed private desk, or a team space. I highly recommend a fixed desk space for remote workers, offering 24 hours a day access to the space.
Cafes with Wi-Fi
If the squealing sound of a coffee machine and general chatter don't bother you, working from a cafe is a great way to switch up your home office with a social atmosphere.
Luckily, plenty of coffee shops have latched onto the digital nomad trend. It's much more affordable than a monthly fee at a coworking space.
Fika Cafe offers a cosy and industrial atmosphere for remote workers. With moody lighting, high ceilings, and tons of seating, it's one of the better locations to work remotely with friends. The cafe serves a range of pastries, sandwiches, speciality coffees, and drinks, bound to help you get through a long day at the 'office'.
Epic Coffee Shop is set in a heritage building featuring exposed brick interiors and a warm colour palette. A cosy coffee shop frequented by locals and digital nomads in Tallinn, the Wi-Fi is reliable, and there is plenty of seating, ranging from high tables to window and outdoor seating.
ROST Bakery is a small bakery inspired by hygge of Scandinavia. Open from 8:30 am to 6 pm daily and limited hours on weekends. The bakery is famous for its natural sourdough bread, unique sandwiches, and coffee made from beans sourced from Estonia's best micro-roasteries. The cafe is pet friendly and offers wheelchair access.
Kohvipaus Hobujaama and Kohvipaus Ravala are part of a chain that offers fresh yet fast food and speciality coffee. Open from 7 am, Kohvipaus is ideal for the early-rising digital nomad in the morning coffee rush. Seating ranges from lounge areas to high stools, and power points are limited to wall-adjacent seats. So grab a spot early if your devices need some juice!
Wherever You Roam… Get Insured First
Keep yourself and your precious electronics safe when roaming around town. Good travel insurance is key for your own peace of mind, and The Broke Backpacker stands strong for SafetyWing.
Month to month payments, no lock-in contracts, and no itineraries required: that's the exact kind of insurance digital nomads and long-term traveller types need. Cover yo' pretty little self while you live the DREAM!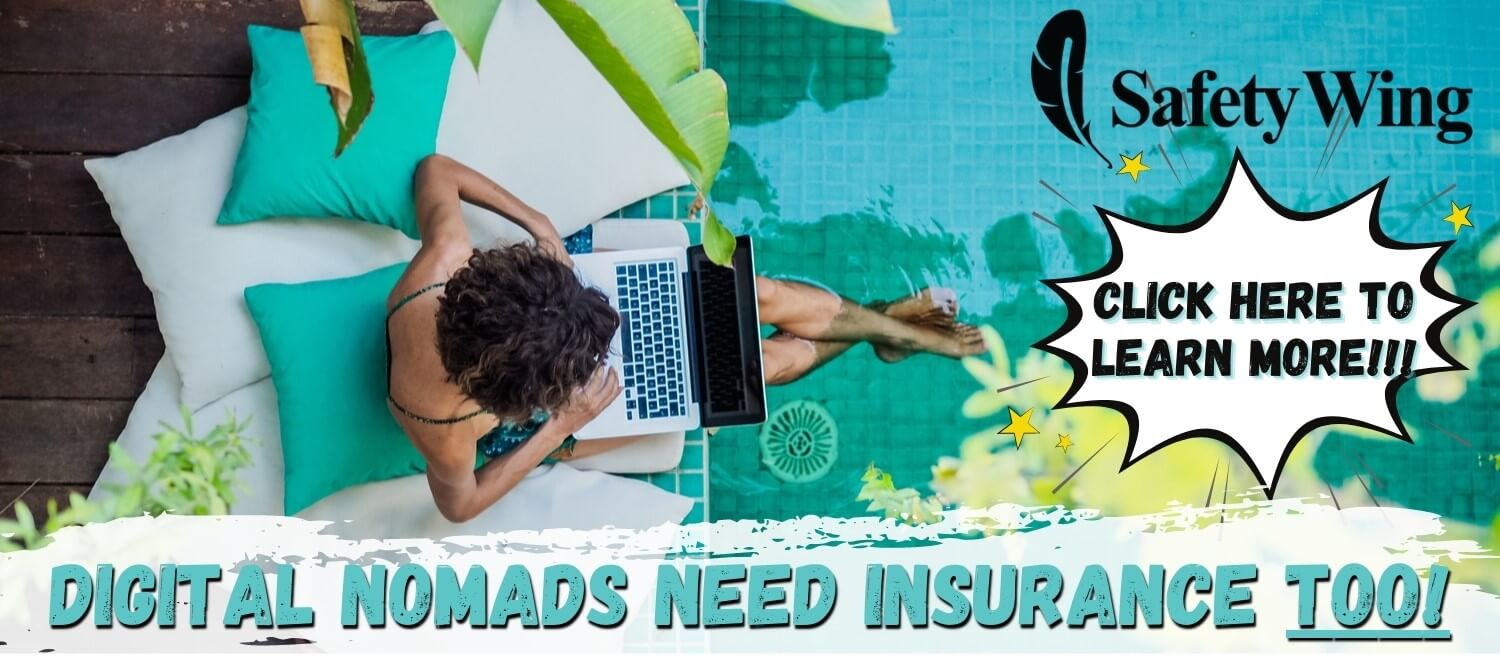 SafetyWing is cheap, easy, and admin-free: just sign up lickety-split so you can get back to work! Click the button below to learn more about SafetyWing's setup or read our insider review for the full tasty scoop.
Places to Eat in Tallinn
With its northern location bordered by the Baltic Sea and the Russian mainland, Estonians are known for their rye bread, pork, potatoes, and dairy products. Wild mushrooms and herbs are also common, offering a good option for vegetarian visitors. Local eating habits are traditionally linked to the seasons, with different meals being consumed during different times of the year.
While not to everyone's tastes, verivorst is a traditional Estonian blood sausage and the country's national dish. Typically served during winter and Christmas time, the sausages are roasted with potatoes and pork.
Other unique dishes are smoked or marinated eel, Baltic dwarf herring, known as raim, and flounder fish sourced from the surrounding Baltic Sea. Let's not forget vodka, another staple loved by many digital nomads in Tallinn.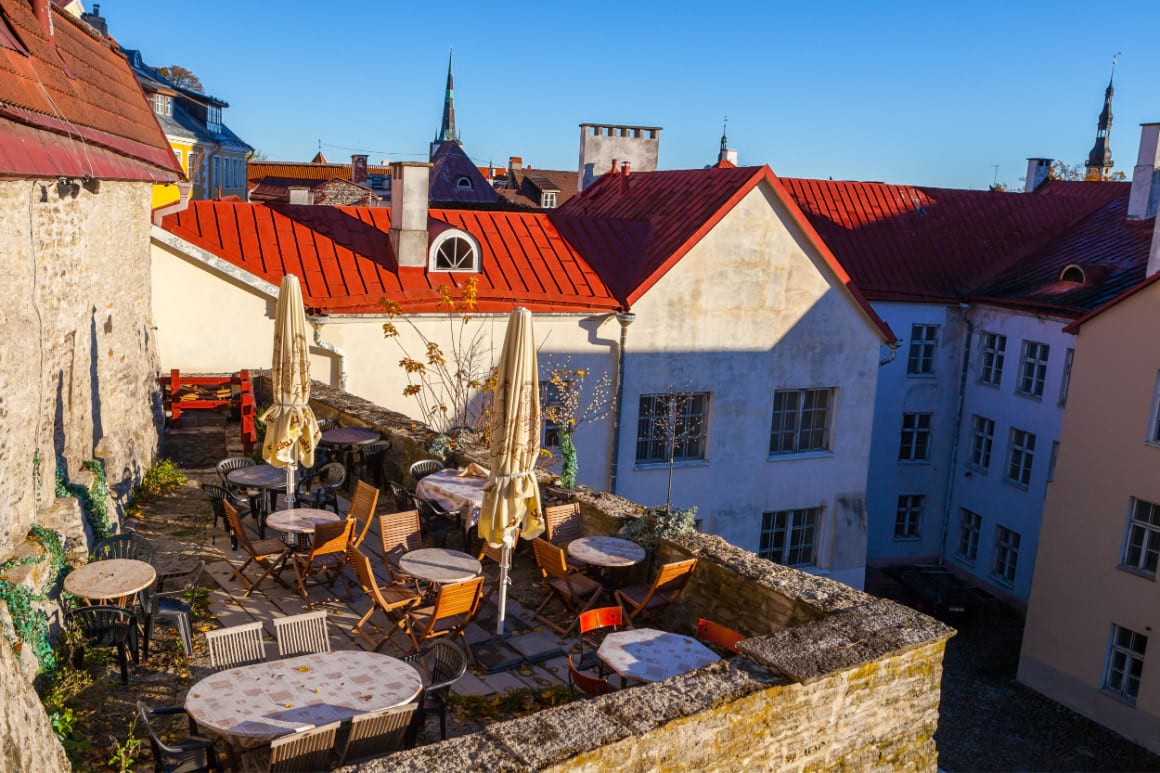 The equivalent of Denmark's 'hygge,' Estonians have 'lee,' a word used to describe gathering around a fireplace, exchanging stories, and sharing food. Serving locally grown and seasonal ingredients, these are some of the best restaurants in Tallinn:
• Lee is a popular restaurant in Tallinn Old Town named after this historic pastime. Here you can experience Medieval fine dining in a traditional setting. The menu is a surprise set of six courses, each designed to share with the table.
• Vegan Restoran V in the Old Town offers a variety of European and Asian Fusion dishes, serving everything from juices to vegan cakes and delicious hearty meals. Protein is provided in the form of satan and tempeh, which are used to create unique and internationally-inspired vegan dishes.
• Balti Jaama Turg in the city's trendy Telliskivi district is one of the largest markets in the city. Welcoming locals and tourists since 1993, you'll find just about every type of fresh produce and meat available. The market also houses a range of local food stalls selling everything from mulled wine (glogg) to pizza and bao buns, among local Estonian delicacies.
• Uulits makes one of the best burgers in Estonia. Locals living in Tallinn flock to this spot for lunch, which serves gourmet-style street food in a humble setting.
What started as a single budger joint now boasts seven locations across the city. While not traditionally Estonian, the food here is well worth a try.
What it's like Living in Tallinn
Living in Tallinn is great! I may be biased, but I just love the quiet life. This section dissects everything you'll need to know about life in Tallinn as a digital nomad.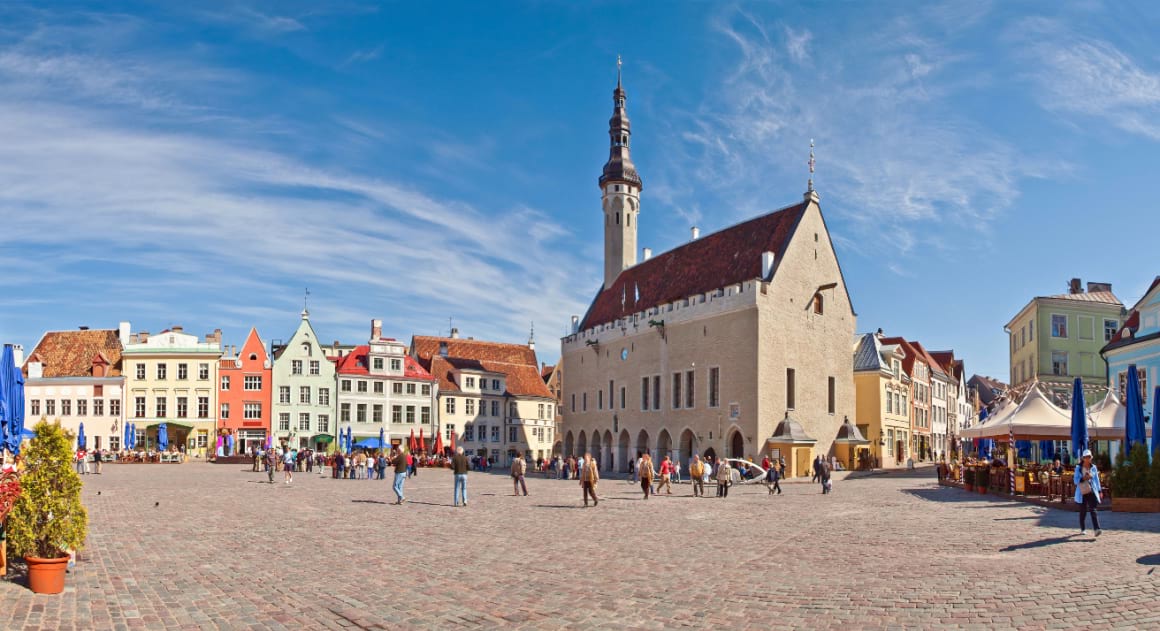 Visa situation
EU citizens don't need any visa to enter Estonia, while non-EU citizens need a traditional Schengen Visa, which will grant you access for 90 days over a 180-day period. The country also offers a Digital Nomad Visa (DNV), which allows remote workers to live and work in the country for up to one year. To apply, digital nomads in Tallinn will need to meet the requirements, including providing travel and medical insurance.
Unlike other digital nomad visas, this document doesn't require you to possess a specific skill set, education, or profession and can be granted for both long and short-term stays for between 80 and 100 Euros. The visa takes at least 15 days to process and allows you to work for an international employer or as a freelancer in Estonia while travelling throughout the Schengen countries.
Expat community
While still small, Tallinn's ex-pat community is growing steadily. There are many forums and groups on Facebook where ex-pats can communicate and meet to chat about mutual interests in the city.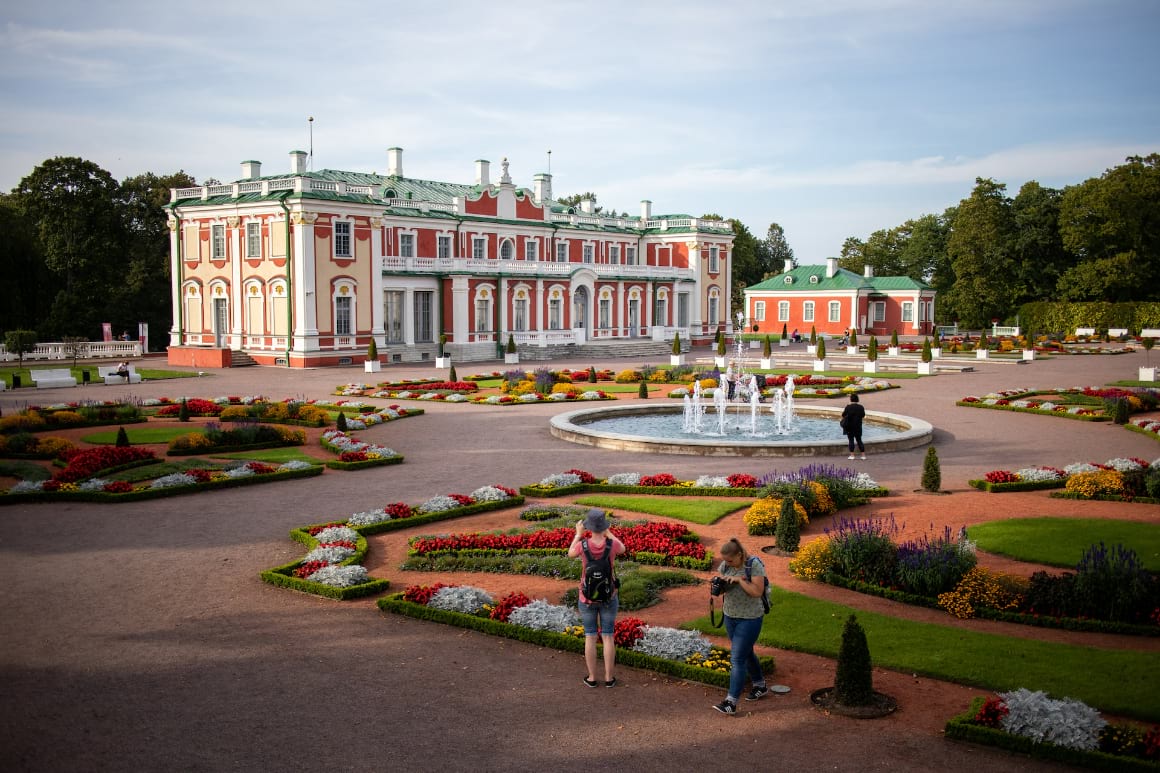 At present, the city is more popular with retirees and families than young digital nomad ex-pats, but this is changing. Regardless of the foreign community, local Estonians are generally very warm and welcoming, making it easy to socialize and make friends in the city.
Language
While the national language in Tallinn is Estonian (similar to Finnish, yet only spoken by roughly one million people), English is widely spoken. It is possible to live and travel in the country without understanding the local language.
Most signs and menus are written in both Estonian and English. However, if you choose to live in the country for an extended period of time, learning the local language will make it easier to socialize and fit into Estonian society.
Transportation
Since the city is so small, you'll be able to walk or cycle across most of the city. The city also has buses, which connect just about every main part of the city and its surrounding neighbourhoods and suburbs. A one-hour bus ticket costs around $1.80 and long-term visitors can invest in a 30-day ticket for around $37.
Taxis are more expensive yet still affordable and are ideal for transiting from A to B with luggage. Taxis cost around a dollar per mile, and ride-sharing apps like Bolt and Uber are also available. A taxi from Tallinn Airport to the Old Town will cost around $10 for the 15-minute journey.
Things to do in Tallinn
Tallinn is known for being one of the most varied cities of the Baltics – and a central hub of Medieval Europe. With a fascinating blend of history, culture, and exquisite natural surroundings, there is enough to do around Tallinn to keep you busy for months.
Within the city, there are a few significant attractions you simply cannot miss:
Tallinn Town Hall
St. Nicholas Church
St Mary's Cathedral
S. Alexander Nevsky Cathedral
These scratch the surface of a list of essential churches, towers, prisons, and palaces worth checking out in the Old Town. Enjoy a slow walking tour of the city, stopping off at the sites that ignite the most interest in you.
Regarding museums, there are plenty worth spending time at in Tallinn. I recommend spreading these museum visits out over your time in the city, allowing you to really enjoy and learn as much as you can from each location. Don't miss these:
Lennusadam Maritime Museum
Vabamu (The Museum of Occupations and Freedom)
Estonian Museum of Applied Art and Design
Maarjamae Palace
Museum of Estonian Architecture
Great Guild Hall (Estonian History Museum)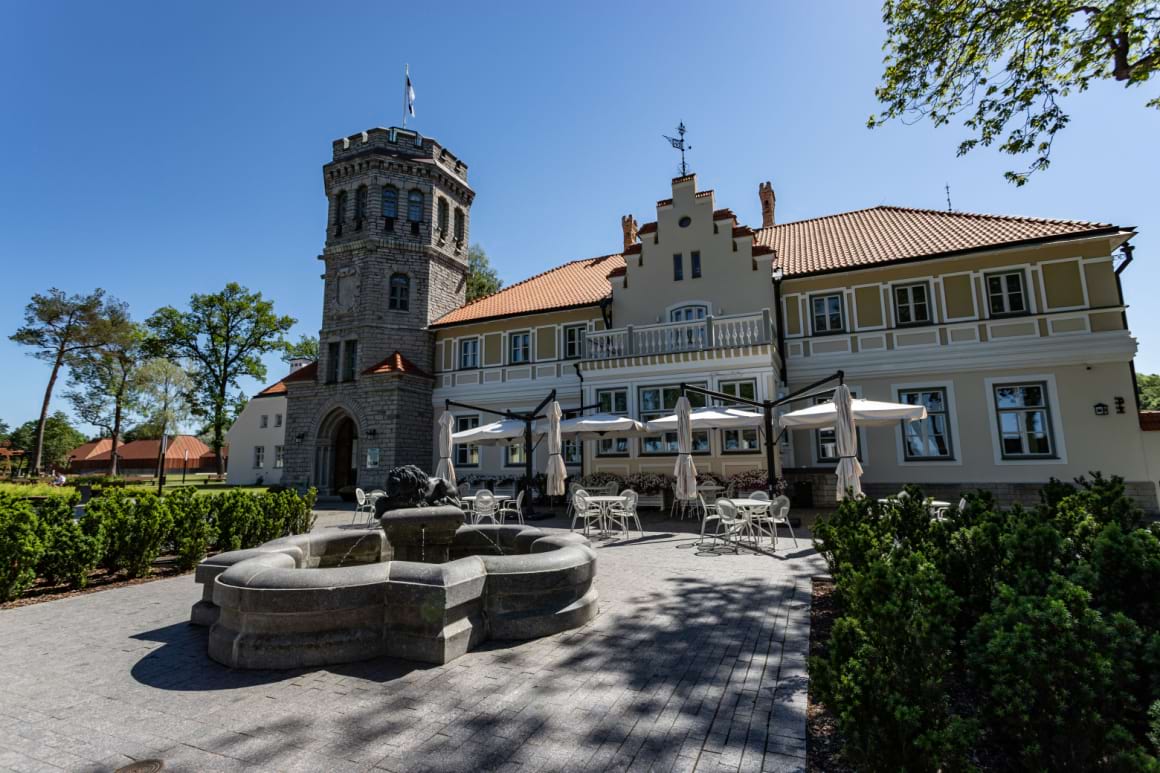 After a stroll through the exquisite Old Town of Tallinn, hop on the Skywheel. This futuristic Ferris wheel offers gorgeous views of the historic city from a birds-eye view.
One of the main advantages of living as a digital nomad in Tallinn is the close proximity to other European destinations. From Tallinn, take a day trip across to neighbouring Finland.
A ferry connects Tallinn to Helsinki in only two hours and is a great way to experience an entirely new country and culture without travelling too far. Along the way, you'll be able to admire the stunning views of the Finnish archipelagos. Why not spend a weekend in Helsinki after a hard week's work?
Just a short distance from the city of Tallinn, Laheemaa National Park is Estonia's largest national park. It's also one of the world's most sustainable destinations with gorgeous rivers, limestone cliffs, bogs, meadows, and forests. There are plenty of nature walks and hikes throughout the park, showcasing the natural flora and fauna and unique rock formations.
Final Thoughts on Being a Digital Nomad in Tallinn
One of the most up-and-coming places to spend time in as a digital nomad, Tallinn isn't just an excellent place to settle temporarily but one of the best in Northern Europe!
With a high quality of life, a safe and historic city centre, and exciting opportunities to travel across Europe, Estonia's capital city has something to offer every digital nomad. Tallinn is an ideal location for the digital nomad lifestyle.
It's also bursting at the seams with new places to co-live and co-work, including trendy coffee shops, restaurants, and coworking spaces. Digital nomads in Tallinn can also apply for a special visa to live and work in the country for up to one year, exploring the entire Schengen area along the way.
It's a relatively affordable city compared with other major Northern European cities. Locals are friendly and welcoming, and English is widely spoken across the centre.
Of course, timing is paramount for digital nomads living in Tallinn, and I highly recommend visiting the city during the summer months. The summer season offers long days, moderately warm temperatures, and flourishing natural surroundings that you can explore under the sun until midnight.
---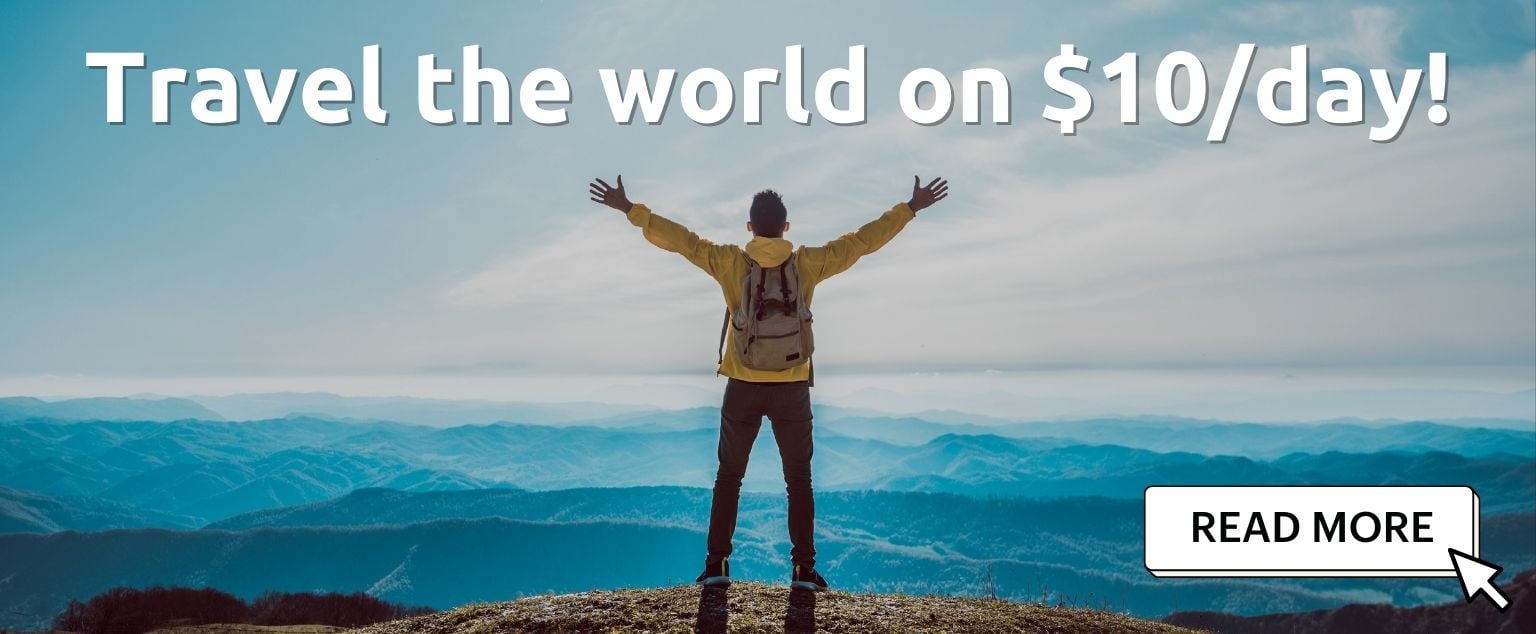 And for transparency's sake, please know that some of the links in our content are affiliate links. That means that if you book your accommodation, buy your gear, or sort your insurance through our link, we earn a small commission (at no extra cost to you). That said, we only link to the gear we trust and never recommend services we don't believe are up to scratch. Again, thank you!