Broke Backpackers like us absolutely love over-land travel. It allows us to see all that a country has to offer and can often be really cheap. However, sooner or later, we all need to take a flight even if it is only to fly home at the end of an epic trip.
In this post we are going to take a look at the easiest, cheapest and all round best ways to find and book flights in 2021.
How To Find Flights In 2021
Travel is fast changing and the myriad of ways in which we can get from A to B (often by taking a detour via Z) have never been more plentiful.
Yes granted, the basic fundamentals haven't changed that much over the last 50 years (planes, trains, buses, boats and teleportation machines) but the way we book them seems to undergo some radical overhaul every few years now.
Past, Present & Future
When I first started taking holidays as a kid, we had to visit an actual travel agent – a human being in a physical office – in order to make bookings Then came the rise of Teletext holidays (LOL Teletext) before the internet came making travel easier, quicker and cheaper than ever.
But even within the internet age, I have lost count of the different ways which I have booked trips. Once upon a time I used Expedia almost exclusively whereas now I am not even sure they still exist. Then trusty old Skyscanner became my favored flight search engine for some years.
However, times change fast in the digital age and savvy travelers, who are eager to make their budgets go as a far as possible, should constantly be pushing and striving to find the next wonderous breakthrough in cheap and easy travel.
In this post, we will take a look at some travel hacks that still work in 2021 as well as introducing Kiwi, a very exciting player in the travel search engine space.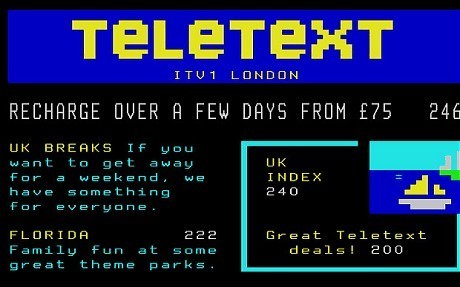 Let's get to it…
1. Be Flexible About When and Where
Some travel hacks never go out of style. To get the best deals on flights the best thing you can do is be flexible. If you are open and flexible about precisely when and where you fly, then you can save an absolute fortune.
Obvious examples of this are avoiding bank holiday weekends and avoiding school summer holidays. You will routinely save 50% or more simply by flying off-peak.
However, in other cases being flexible can save you bucket loads of spending cash for no apparent reason whatsoever.
For example, I was recently looking for a flight to Nantes in France to see my girlfriend looking to go from a Sunday to Wednesday in May. The nearest airport to me is Leeds-Bradford in the UK and the first quotes I obtained were in the £400 return region which is frankly ridiculous.
So firstly, I changed my departure airport to Manchester. By starting my journey 30km to the west, immediately the quotes came down to around £75. Boomtime!!
However, I then decided to have a little play with the dates as much out of curiosity as anything else and guess what? I learned that if I flew one week later, my flight would cost only £20. That's £20 return from Manchester, the UK to Nantes, France. I called my boss, moved the vacation time I had arranged from work and took the £20.00 flight.
Why the flight was so much cheaper just one week later is anybody's guess. There was no national holiday or special occasion. All I know is that I love a good bargain and so took it.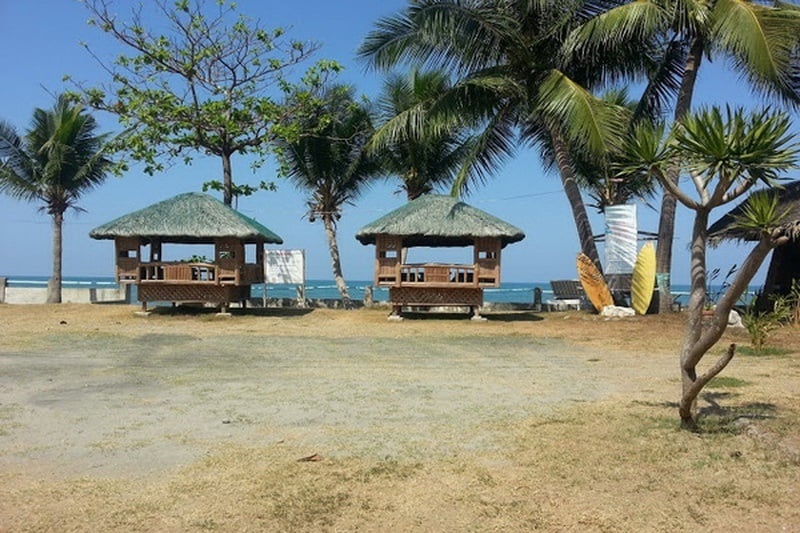 2. Search Incognito
I'm sure that by now you all know that the internet is spying on you. Bit by bit we have surrendered our privacy and handed over our content for pretty much every website in the world to mine our data and build up digital profiles of us.
What is still perhaps surprising though, is who is the collecting the data and why it is collected. Nope, it's not the Police, intelligence services and Big Brother keeping tabs on us (they don't have the budget), instead, it's online marketing companies looking to sell us stuff.
And what these companies have gotten very good at doing, is estimating not only what we want, but also what we are willing to pay for it. This literally means that 2 people searching for the same product on the same site at the same time can be offered very different prices. If "they" think you are a big spender, then "they" will exploit this and up the price.
To circumvent this, you need to hide your digital identity by browsing for flights using your computer's "incognito" mode. Augmenting this with a good VPN is also probably a good idea. This means they have no digital profile about you and you get the standard price.

Unlock Our GREATEST Travel Secrets!
Sign up for our newsletter and get the best travel tips delivered right to your inbox.
3. Play with Currency and Country of Residence
Searching for the same trip on the same platform can also yield different results if you play with the currencies. Sometimes, the differences can be pretty marginal whereas other times you can save double figures (and $10 is $10 right?! You can even live on $10 per day in some parts of the world).
However, if you are doing this then be mindful of a few things;
Check the up to date exchange rate.

Look into any fees you may incur for paying in a different currency.

Check which exchange rate your bank or credit card issuer is using.
Consider paying via Paypal as this can work out better in situations like this.
If the savings are under $10, then the hassle and possible costs may negate the benefit of the savings.
4. Browse Mistake Fares
So what is a mistake fare? A mistake fare (or error fare) is when an airline or travel agency accidentally lists a pricing mistake and sells an airline ticket significantly cheaper than actually intended. The trick is to spot flight price mistakes before the airline realizes their error and changes it. Once you have booked it, they cannot cancel it even if they end up facepalming themselves.
So why exactly do mistake fares happen? Well everybody makes mistakes (even me, check this article closely and you'll find tons of errors) including major airlines. Here are some examples…
Currency Conversion Mistake: When an airline lists a price error based on a currency conversion mistake. This is particularly common during volatile trading conditions (ie Brexit's effect on the £ or Venezuela's economic crash).
Fuel Surcharges: if you ever see your airline ticket price broken down, you'll notice much or all of the cost comes down to fuel surcharges and taxes. Every now and then these fuel charges can be dropped accidentally through:

Self-Dump – A long flight fuel surcharges are "dumped" by the presence of a smaller, cheaper flight.
An Online Travel Agency accidentally omits the fuel charge.
Human error: These errors typically occur when someone, usually a human, types $10 instead of $100. I bet somebody got a rollicking from their boss for that one…
Computer glitch: Sometimes a computer glitch leads to a mistake airfare. For example, in 2013 a return airline ticket from several US cities to Hawaii was sold at $7 USD due to a computer glitch.
How To Actually Find Error Fares
Basically, to find these you need to sign up to a mistake fare service such as Secret Flying or Jacks Flight Club. Some of these require a membership fee which has to be paid even if you don't book a flight through them.
The main drawback with error fares is that you absolutely cannot rely on them. You can only ever take advantage of them by being flexible about both the when and the where. If you are looking for a flight from London to Bali on 10th June, then the odds of one cropping up is extremely rare. Instead, you need to be open to a flight from London to anywhere in all of June in order to find a real bargain.
5. Kiwi.com
Kiwi.com is one of the most exciting travel search engines on the web today and one of the very best ways to find flights that I can think of. Their basic premise is the same as the aforementioned Expedia or Skyscanner although Kiwi has a few edges on both of these.
Firstly, their basic search algorithm is really good. Check out the screenshots below to see the difference between Kiwi and one of their major competitors for the same flight…
See the difference…
It's pretty significant, right? And now let's take a look at the unique, key features of the Kiwi service.
Virtual Interlining is where Kiwi can find you cheap flights by connecting airlines who don't even usually work with each other. For example, this can mean that the first leg of your flight is with RyanAir and the remainder with British Airways.
This is a unique product of Kiwi and nobody else is offering this opportunity right now. Virtually interlined flights are cheaper in most of the cases than non-interlined flights on competitor websites.
Not only can you use Kiwi to find your flight, but you can also use them to find your ground transportation when you are flying to a city which has no commercial airport. This takes the pain out of having to book your flight to X, and then searching local transport options to try and find a bus, train or mule to take you to Y.
In many cases, not only will this prove easier than doing the searching yourself but it will also prove cheaper. And we love a good cost saving.
Also, if your flight is delayed meaning you miss your onward train or bus then worry not! As long as you contact Kiwi promptly, they will come to your rescue and sort you an alternative.
The Nomad search finds the best and cheapest results when traveling to several destinations without specified order and fixed dates.
Nomad is a unique flight search that takes the traveling experience to another level. It helps travelers to find the most economical way of traveling when the trip consists of multiple destinations. It works very easily, you simply put in all the places you want to go and how many days you want to spend in each place. Then you hit the Nomad button and watch the magic. The algorithm will find you the cheapest routes possible and suggest when to travel to each destination.
Honestly, just have a little play with this and see the possibilities for yourself. It's actually a whole lotta fun if nothing else.
Why not have a play with Kiwi's Nomad search yourself by clicking right here…
And finally…
The Kiwi Guarantee protects travelers from flight delays, flight cancellations, and schedule changes.
If you find yourself in one of this situation and there are more than 48 hours left for your flight departure, Kiwi offers you two options from which you can choose: an alternative flight (always to the same destination) or a refund of the cost of your tickets.
Also, if your flight is canceled and you need to fly to another airport, Kiwi covers the cost of transferring it to all passengers. In case there are less than 48 hours, Kiwi will be responsible for choosing the most convenient alternative.
Happy Searching!
Well, I do hope you found all of that useful. All there is to add now is to tell you to get searching for your next bargain flight and get ready to hit the road for your next adventure whether it be a week in Spain or six months in India!
See you on the road.

Our GREATEST Travel Secrets…
Pop your email here & get the original Broke Backpacker Bible for FREE.
---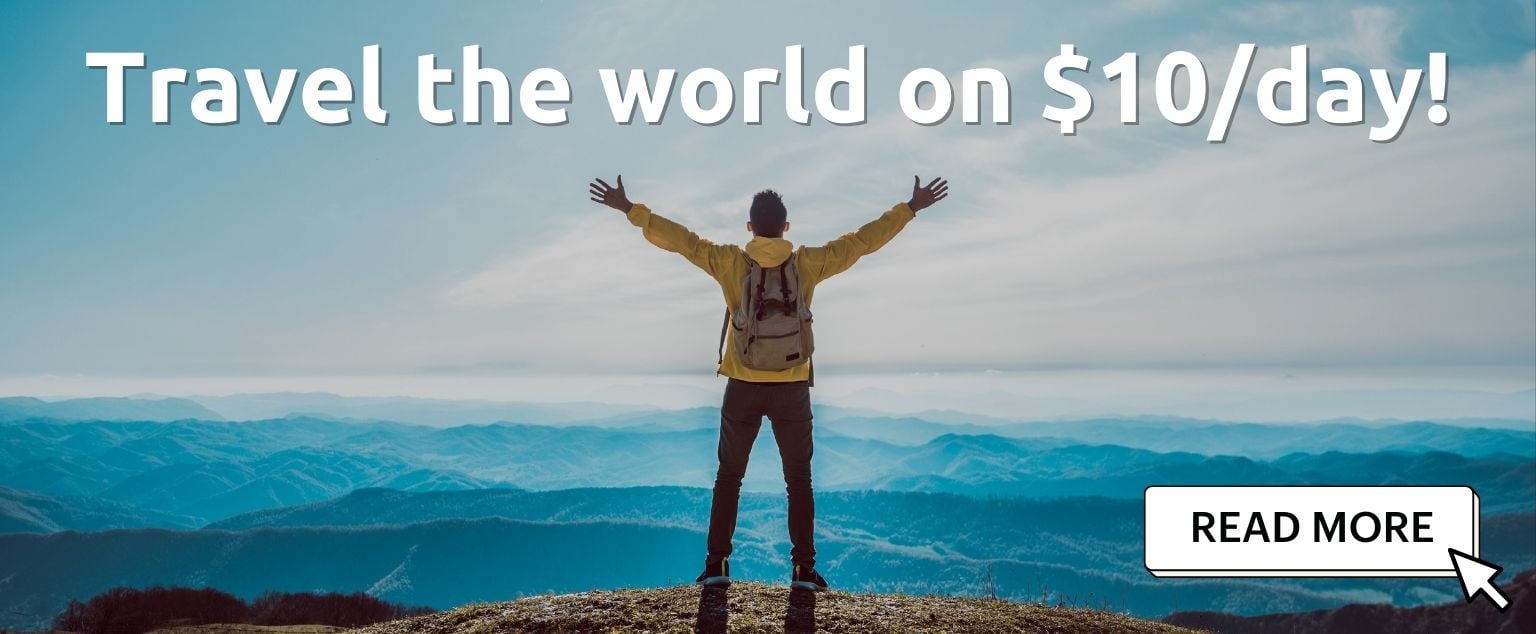 And for transparency's sake, please know that some of the links in our content are affiliate links. That means that if you book your accommodation, buy your gear, or sort your insurance through our link, we earn a small commission (at no extra cost to you). That said, we only link to the gear we trust and never recommend services we don't believe are up to scratch. Again, thank you!