A backpack and a good pair of shoes are the two things that your kids will leave the house with every day of the week. Anyone 12 or younger has a whole lot of growing ahead of them, so you don't have to break the bank for a bag that will be too small next decade, but you also don't want to let your kid leave the house with a fifty-fifty chance their homework will end up on the sidewalk.
We're here to walk the tightrope between value and budget and take a look at the best backpack for children of all sorts of lifestyles. From 65 Liter backpacking behemoths to Jansport's classic school option, we'll explore all kinds of bags and point you in the right direction.
These bags are often child-friendly versions of some of the industry's most iconic bags, more than capable of taking your kids further and making sure everybody's happy. These bags take care of the details through kid-friendly color schemes and mother-approved back supports.
Every bag on our list is the best choice for a different lifestyle. To guarantee we've covered bags for all kids, we rounded out all corners of the market to recommend bags for wide ranges of ages, environments, and budgets. Regardless of category, we held each bag on our list to a rigorous standard of craftsmanship. We want these backpacks to stick around long enough for your kids to grow out of them.
So, which is the Best Backpack for Kids?
No one bag is equally capable at school and in the woods, but a few come close while holding enough benefits to get through after-school practice.
Finding a GOOD kids backpack
Any bag on our list has taken care of the little things and used all the suitable materials in construction to help out any lifestyle.
We have avoided "character" and novelty bags that may earn loads of style points, as these are shit. Instead, we have concentrated on providing REAL backpacks for kids that will help spark the kindling for a life spent in motion.
If you're talking about the best backpacks of any style, Osprey makes it, but REI has a few quality options, too (and for a much lower price!) The other bag's on our list aren't near as high-tech as the Talon or Tempest, but neither is your child, and they might not need more than two pockets, two shoulder straps, and a water bottle holder.
We've split the contenders for the best kid's backpacks between hiking options and school-friendly choices. While many of these bags will get you through a school week, not every bag will perform the same on the trail, so decide what terrain is the most important.
There is no chance you're going to teach them to take care of their bags without making them earn money to buy their own damn equipment, so to combat this, we recommend something hard-wearing or cheap.
Above all else, make sure you run this decision past your kids before purchase. They are the ones that are going to wear the dang things, and we'll never understand what it's like to feel judgment in the modern classroom. Although, I might meet them in the middle and limit the choices.
Winter is coming… WARM UP!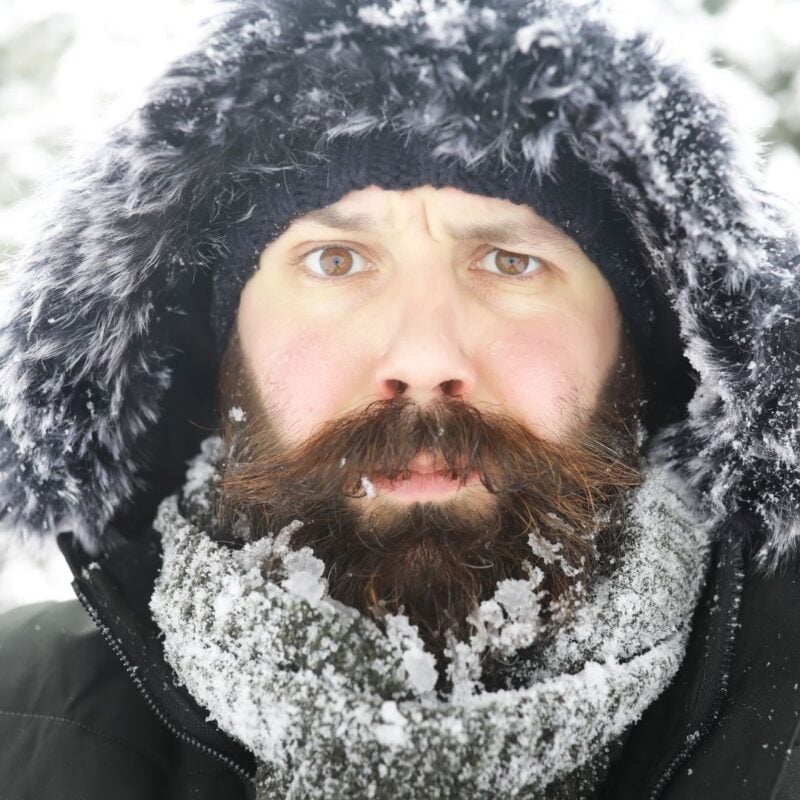 Get up to 50% OFF when shopping gear for the winter on REI.
Warm up for the holidays and SAVE on outdoor gifts all the way through Dec 18!
View on REI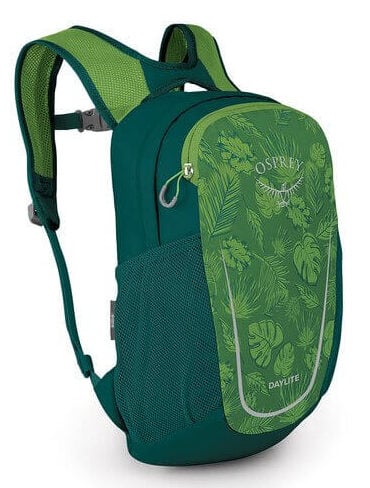 This casual, every day backpack is an excellent option for any occasion as a miniature version of Osprey's most well-rounded day bag. A sternum strap will keep the complaints down to a minimum on most day hikes, and a well-rounded assortment of storage options provides a great place for snacks, cards, and homework.
The 10L backpack spreads storage across two main compartments and fits snugly on little shoulders with big dreams. The pack sacrifices nothing from the adult version, so your kid can have a great introduction to the beauty of high-end backpacking equipment at a reasonable price.
For young fellas at high altitudes or top speeds, the Talon Junior can hang no matter what's on the day's agenda. The standard version of the Talon feels at home while mountain biking, alpine ascents, and everyday carry, and the kid's edition is no different. The pack even comes with the same beaver strap to help carry oversized items easily or strap a helmet.
This junior giant can fuel your kid's adventures until the teen years like no other bag on the market, thanks to the hip straps with included pockets and sweet three-stripe design on the back edge. The bag is bright and flashy while providing enough real value to work for school days as well as days spent offroad.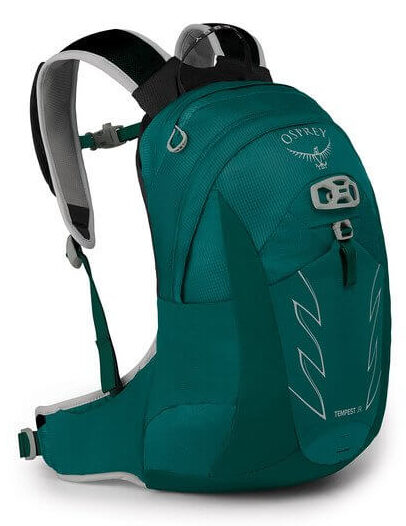 The last in our line of Osprey bags is the young lady's version of the Talon, equally capable of empowering kids up to 12 with all the tools they need to live a life outside. The tempest can strap up for biking, hiking, and all sorts of grand adventures thanks to the two-strap system and hydration reservoir.
This bag isn't just great for adventure; it also serves admirably as an everyday carry thanks to the large main compartment and smaller pocket suitable for the little things. Every Osprey backpack comes with an all-mighty guarantee, which promises to protect your investment against all sorts of wear and tear from being a kid.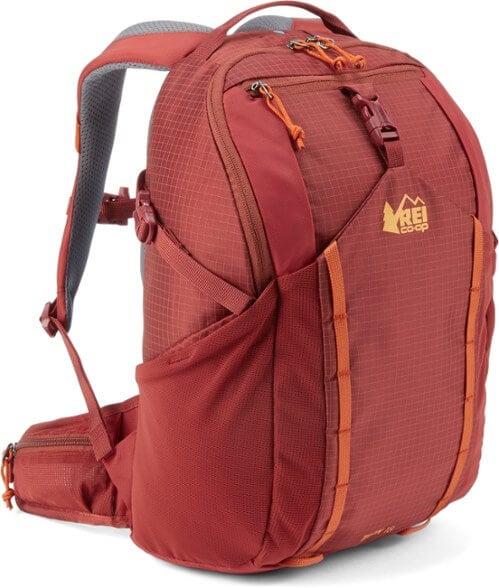 This simple and iconic backpack is a bonafide hit. The pack is cheap enough to justify skipping Walmart and giving your kids the real deal, and it still found a way to provide real outdoor benefits at a low price in a typical REI style. The bag's main outer compartment straps in and holds on to sporting equipment and toys, and the broad hip belts hold it all close.
REI sized the Tarn 18 for kids 8-12 as a daily carry or shorter hike unit, and we feel it's second only to the Daylite in overall efficiency. The Tarn 18 isn't the most potent backpacking bag option out there, nor is it a typical school backpack, but the unique combination of comfort in the classroom and on the road will stoke the fire of any young outdoor lover.
Eventually, if you keep taking the kids into the backcountry, they will have to start pulling their own weight. The Tarn 65 allows your kids to get a taste for wandering the woods with their life on their back and packs in enough safety and comfort features to guarantee you won't be stuck carrying anyone halfway up the mountain.
The real beauty of this backpack is the adjustable torso and hip belt, which will grow alongside your young adventurer. The internal frame stays firm no matter the setting, and loads of pockets combine with external compartments to make this bag equally capable as any adult overnighter.

Do You Want to Travel FOREVER??
Pop your email in below to get a FREE copy of 'How to Travel the World on $10 a Day!'.
Sometimes the bike commute starts well before the office job. The Po Cambo includes a hook-and-loop system optimized for kids who can't get off the bike. You can easily strap this bag onto a bike, get a load off while pedaling, and then throw the colorful bag over your shoulder and get to school in style.
The bag is even outfitted with reflective accents to help everyone get home safe after football practice. Besides the biking benefits, this kitted-out bag takes advantage of an extra pocket inside the main compartment and an external easy-access pocket to stow everything your child could need for a day of school or play.
Wandrd's packable day bag is the only bag on our list not explicitly designed for kids. Don't let that fool you; this flexible bag comes with loads of compact features that make the packable bag work double duty as one of the best backpacks for children that also brings value to your own adventure.
Pack the bag inside your larger suitcase, so you don't have to worry about your little one losing track of their luggage at security, and then unfurl the unit when you get to grandma's house. An inflatable back panel will transform this bag into a perfect choice for longer hikes in a hurry, and the high-quality materials throughout will survive a bit of casual roughhousing.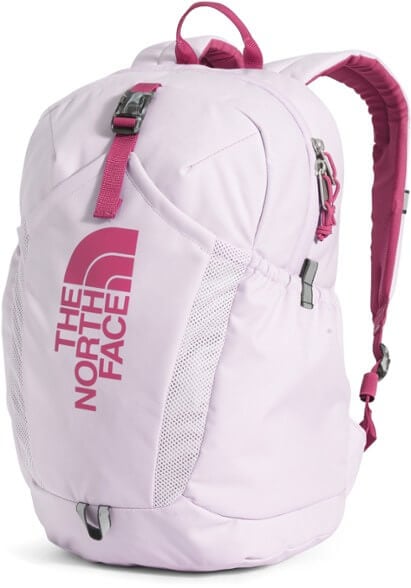 If you want to conquer the North Face, you're best off getting an early start. This bag is about early beginnings and keeping things in gear all day. The bright look gets you up in the morning while a large main compartment has the schoolwork set by the door. For after-school practice, A mesh outer pocket packs an extra pair of gym shorts while keeping things breathable.
It all adds to a comprehensive bag that fits myriad different scenarios. You won't find many high-performance outdoor features on this bag, but you probably shouldn't be bringing a child anywhere where an ice pick holder is required. There are tons of common sense pockets, and spread-out supports to get your kids through day hikes and school days in one piece.
With this classic backpack, you could send your kid to school wearing the same look of the '70s. Jansport has been getting kids around town without losing their homework for almost 50 years, always staying the safest bet in the business.
These bags don't pack high falutin hip straps, but straps are for nerds, anyways. The signature front pocket keeps tech decks close, and a built-in organizer packs a few mechanical pencils. Jansport hangs low and serves as a timeless kids backpack ready for a new decade of school, thanks to loads of bright colors and modern options.
The best present of all… is CONVENIENCE!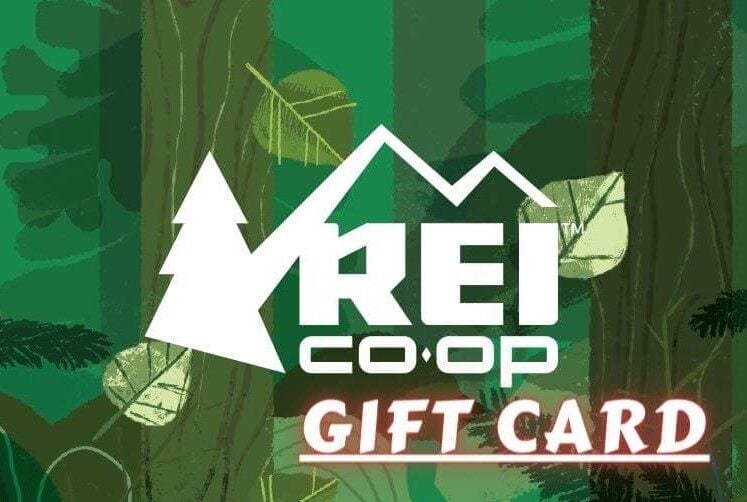 Now, you could spend a fat chunk of $$$ on the WRONG present for someone. Wrong size hiking boots, wrong fit backpack, wrong shape sleeping bag… As any adventurer will tell you, gear is a personal choice.
So give the adventurer in your life the gift of convenience: buy them an REI Co-op gift card! REI is The Broke Backpacker's retailer of choice for ALL things outdoors, and an REI gift card is the perfect present you can buy from them. And then you won't have to keep the receipt. 😉
Buy on REI!
We round out our list with the cheapest backpack of 2022's best children's backpacks. We love this affordable backpack because it zigs where most kids' backpacks zag. Highlighter flash and bright colors are fine and dandy, but there is a certain beauty to Champion's more muted approach to the walk to school.
Champion's sweet logo and two-tone exterior subtly heighten the chin and bring a splash of confidence to the walk through the school's front steps without alerting the neighborhood. A velvety blue interior stores schoolwork and lunch boxes, and an exterior pocket + water bottle holder combo brings it all together for a simple, great kids backpack.

Our GREATEST Travel Secrets…
Pop your email here & get the original Broke Backpacker Bible for FREE.
Final Thoughts on The Best Backpacks For Kids
At the rate these kids are growing and the complete lack of second-guessing the risks of throwing themselves in physical harm's way, there's no point in dropping hundreds of dollars on expensive equipment for a toddler. However, when I introduce my kids to the great outdoors, the last thing I want is for them to spend the whole day complaining about how uncomfortable their bag is.
The good news is that we don't have to decide between supporting our kids properly or staying under budget. Plenty of great kid's backpacks won't set you back more than $100. Even better is that for a relatively affordable price, the packs on our list will absolutely outlast anything that cuts corners to cut costs.
A good kid's backpack doesn't have to be complicated. Your children hopefully don't have keys, wallets, and driver's licenses they need to carry around, and any one of these bags will store a boatload of pokemon cards.
Look first towards quality because we all know that bag will be bruised up and splashed in the mud, and look second at versatility because we never know what our kids will dream up next.
---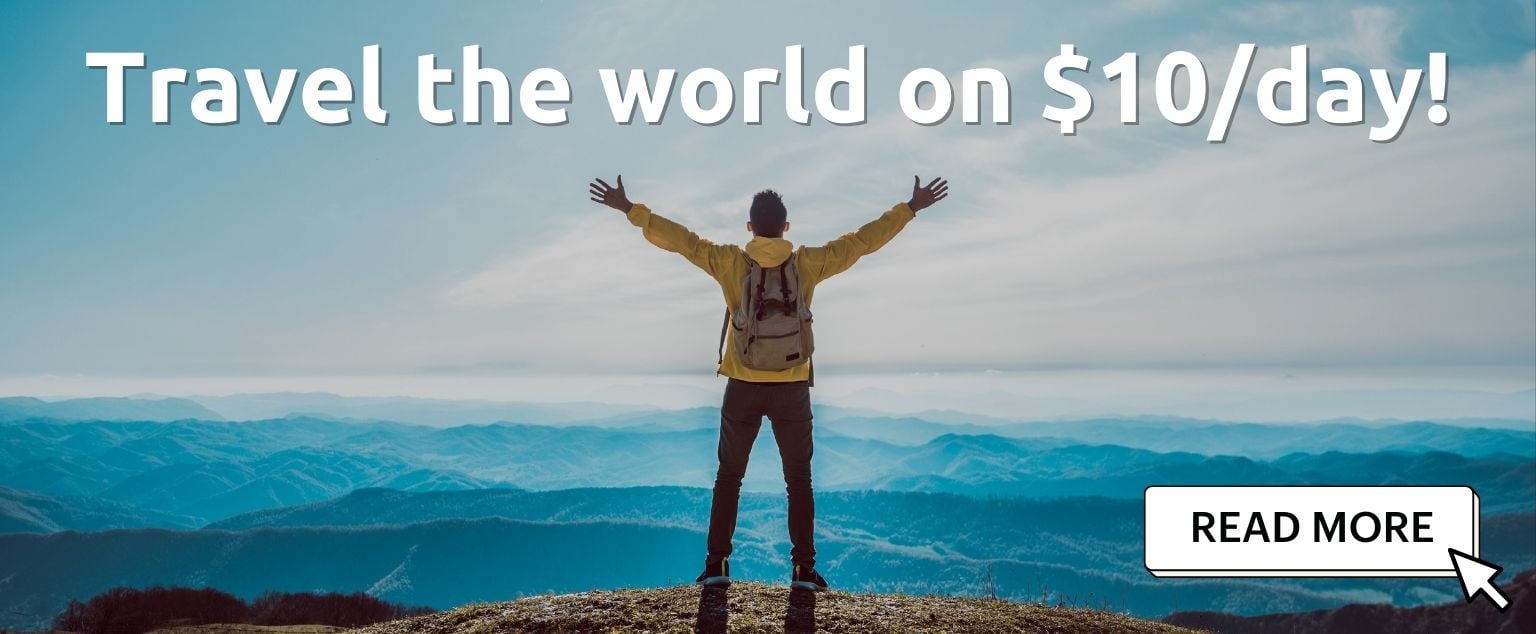 And for transparency's sake, please know that some of the links in our content are affiliate links. That means that if you book your accommodation, buy your gear, or sort your insurance through our link, we earn a small commission (at no extra cost to you). That said, we only link to the gear we trust and never recommend services we don't believe are up to scratch. Again, thank you!