If you're in the market for custom backpacker sunglasses that are incredibly reliable and stylish, look no further. SunGod's Custom Classics are easily the coolest pair of sunglasses I've ever owned.
I've never been one to spend a ton of money on sunglasses. But I had the opportunity to take these through some pretty gnarly adventures in Southern Utah, and you can color me impressed by the Classics.
The customisation options make these packed full of character. And stellar manufacturing makes them way more reliable than any average pair of sunglasses… These are 'backpacking sunnies' and they can take a pounding. Want do you more, sure you do, here's our Sungod sunglasses review.
Update For 2021 – We are no longer recommending Sungod Sunglasses. Instead, we now suggest you check out Abaco Polarized.
Abaca make awesome hiking and multi-purpose sunglasses that offer excellent protection, reliability and style whilst being a bit cheaper than Sungod!
Check Out Abaco Polarized
SunGod Classics Review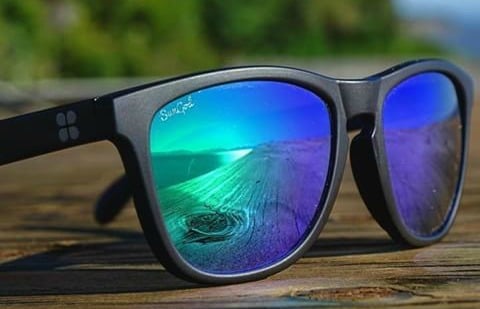 MSRP: $95.00
Weight: 28g
SunGod offers a variety of kickass eyewear. The Classics offer a build like the popular Ray-Bans for about a third of the cost. And they're customizable, so you can pick the color of the lenses, frames and arms to make something pretty damn funky…
With options ranging from Yellow to Matte Carbon, you're guaranteed to rock some Sungod Sunglasses that fit your personality. If you're so determined, you can pick multiple colors as well. So the front of your glasses might be white, and the arms could be black. Or you could go with a sleek, classic build and make everything black or white.
But in addition to the awesome style of the SunGod Classics, they're also incredibly well-made. You could stick these through a wood chopper and they'd probably come out unscathed. I mean, legally I can't say they're indestructible sunglasses, but they're pretty close!
Ladies & Gents, It's Time to Step Your GEAR Game Up. 😉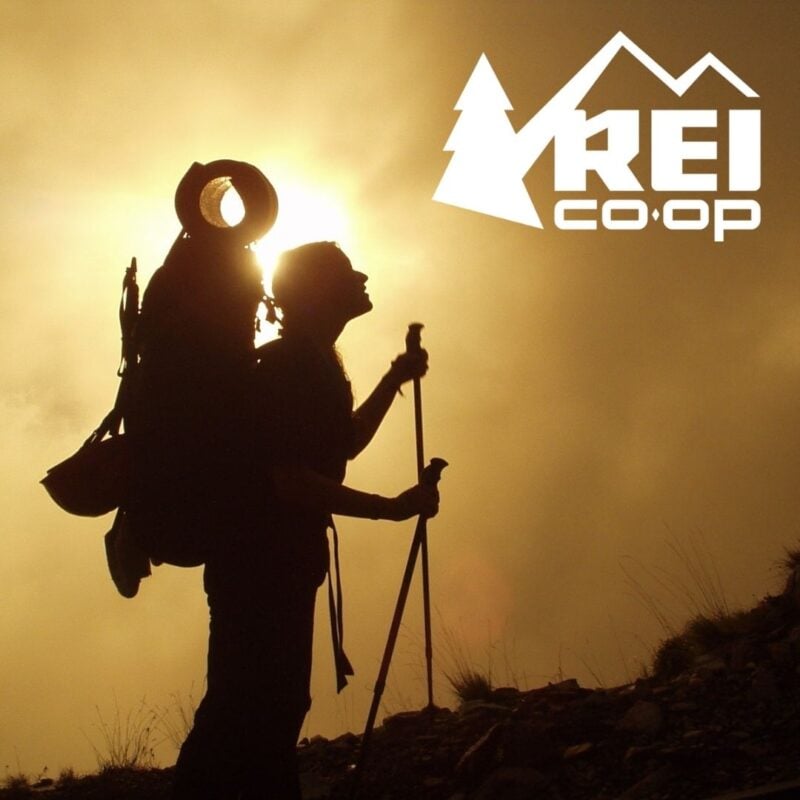 REI is one of America's biggest and most-loved outdoor gear retailers.
Now, for just $30, get a lifetime membership that entitles you to 10% OFF on most items, access to their trade-in scheme and discount rentals.
Join REI Today!
SunGod Sunglasses Highlights:
Lifetime Guarantee
Interchangeable Lenses
Adventureproof (R) Flexible Frame made from flexible plastic
100% UV Protection
Full Frame Impact Protection
Sticker bundle included
A Few Things You Should Know About Travel Sunglasses
While it's pretty common to see people rocking cheap sunglasses, cheap options may not be the best for the health of your eyes. Cheap sunglasses will make it easier to ignore the bright sun, but they won't protect you from UVA and UVB light. Often times not even your contacts will completely protect your eyes from harmful light.
So why do you care? Some studies have said that cheap sunglasses may be more harmful than not wearing any sunglasses at all. Your pupils widen behind the dark lenses, but if the lenses don't offer UV protection, you might be damaging your eyes.
Ultimately poor sun protection may cause issues like cataracts and macular degeneration. Cataracts occur when there's clouding in your eyes. It's sort of like you're looking through a cloudy window, according to Mayo Clinic.
And macular degeneration may result in blurred vision. Both of these issues tend to occur later in life, but you could be contributing to poor eyesight by not wearing the right type of sunglasses.
While neither of these issues is proven to be only related to UV radiation, they're can be linked to poor eye care. So it's a pretty good idea to wear sunglasses that are actually UV protected. Cheap sunglasses will often say they are. But don't believe them. Good news, a pair of cheap Sungods isn't the same as a pair of cheap sunnies off a Thai market1
Color doesn't matter
Believe it or not, the color of your lenses actually has nothing to do with how well it protects your eyes. So feel free to get crazy when it comes to picking your Sungod sunglasses!
You want polarized AND UV protected sunglasses
Polarized sunglasses help protect you from reflective glares like you find on large bodies of water. They don't protect you from harmful rays. So it's important to find a pair of sunglasses that also offers UV protection.
The best present of all… is CONVENIENCE!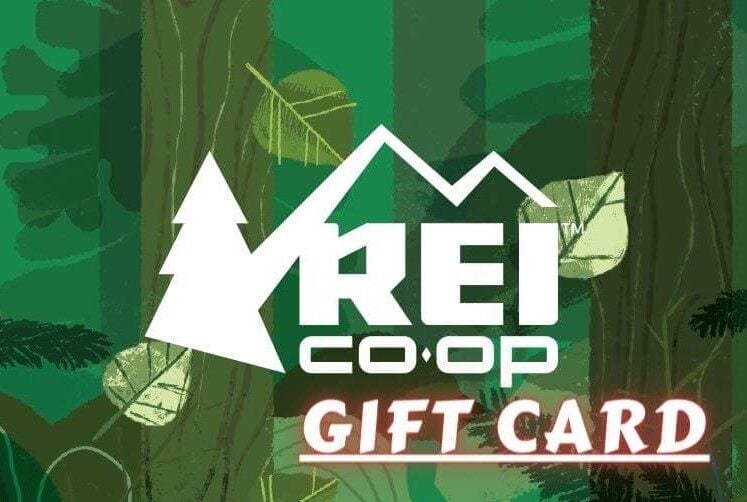 Now, you could spend a fat chunk of $$$ on the WRONG present for someone. Wrong size hiking boots, wrong fit backpack, wrong shape sleeping bag… As any adventurer will tell you, gear is a personal choice.
So give the adventurer in your life the gift of convenience: buy them an REI Co-op gift card! REI is The Broke Backpacker's retailer of choice for ALL things outdoors, and an REI gift card is the perfect present you can buy from them. And then you won't have to keep the receipt. 😉
Buy on REI!
What's so great about SunGod sunglasses?
SunGod sunglasses provide 100% UV protection, which means you'll be protecting your eyes from harmful light.
The color options make the SunGod sunglasses very alluring. They'll build exactly what you want in terms of style.
The Classics are incredibly scratch resistant, which is really comforting if you live an active lifestyle. SunGod's triple-layer scratch resistance guarantees that your lenses won't get scuffed up.
Rocking a flexible frame without compromising durability, you can probably sit on the Sungod Classics without permanently damaging them.
They stand behind all of their products enough to provide a lifetime guarantee. This means that if you happen to sit on them or mangle them beyond repair, SunGod will repair your sunglasses at no cost to you for the rest of your life. Wow!
The SunGod filters prevent the glare you see in cheaper sunglasses. Their 4K0(R) Polarized feature "enhances precision and depth of field."
SunGod sunglasses promise 100% UV Protection. This means that harmful UV light that penetrates poorly made sunglasses will not be a threat to you if you rock the Classics.
Basically, if you're heading on an adventure, these are the best backpacking sunglasses on the market!
The good and bad of SunGod Classic Sunglasses
Pros: In the realm of eyewear, these babies are bulletproof. Not only are Sungod glasses incredibly well-made, SunGod also backs them up. So if you do have any issues, they're fixable issues.
SunGod tested their sunglasses against high impact collisions. They perform way above average in terms of fragility. You could drop these on concrete and most likely the damage will be minimal if it's noticeable at all.
The inside of your lenses won't be reflective. So you'll have all the protection of high-quality sunglasses without the annoying glare.
The hinges are made out of steel, which is SunGod's secret to manufacturing really durable eyewear.
Cons: They boast that they're scratch proof, and I managed to scratch them on some Utah shrubs. The scratch is pretty small and barely noticeable, but they do have limits.
Are these sunglasses comfortable?
The Classic Sunglasses provide just enough rigidity to provide durability without compromising comfort. They fight snugly around my face so they don't fall off at random. But they're not too snug.
Compared to many of the cheap pairs of sunglasses I've worn over the years, these fit really well. While other eyewear leaves you with marks on your nose, the SunGod Classics leave no trace of their presence after wearing them for hours.
Weight of the Classic Sunglasses
The SunGod Classics weigh in at a scant 28g. They're light as a feather yet incredibly tough.
Compared to Ray-Ban Wayfarers, the SunGod Classics come in 8 grams lighter and are probably just as durable. Plus the Classics cost $88 less than the Wayfarers. They're all around pretty tough to beat.
Are the SunGod Classics reliable and durable?
After a lengthy road trip that involved lots of backcountry camping, these sunglasses are in terrific condition. After jostling these glasses down a gnarly dirt road in Utah, they showed no signs of damage.
I took these babies through slot canyons, over a ton a slick rock, and through a bunch of shrubs mostly without issue. The desert, though often prickly and pretty harsh, wasn't much of a competitor for the SunGod Classics.
I think that they may be less "scratch proof" than advertised. I ducked under a bush while I was climbing around in a canyon and wound up with a small scratch on one of the lenses. But it's barely noticeable and I'm confident that SunGod would replace the lease.
Are they easily packable sunglasses?
I've gone through some pretty extreme efforts not to compress these or stick them in pockets where they could be easily damaged. But I think my precautions are overkill. And if I do happen to break them, the lifetime guarantee should have me covered.
Even if they weren't covered by a lifetime guarantee, these sunglasses are so well made that I'd stand by them too. I babied these at first, and after having seen them take on some grisly environments, I won't baby them any longer. Because they're kickass and don't need to be babied. Throw them in your purse if you so please. They'll probably be fine.
Will these Classic Travel Sunglasses break your bank?
I wouldn't generally spend $65+ on a pair of sunglasses. But SunGod makes it easy to make this type of an investment because they guarantee them for life. So as long as you don't lose them, you can pretty much bank on having them for your whole life. Instead of replacing cheap sunglasses over and over again, why not invest in a product that'll protect your eyes for the rest of your life?
Cheap sunglasses generally have issues with scratching, unreliable lenses, and the bend a lot easier. If you rock a pair of SunGod Classics, you won't have any of those issues. You'll be hard-pressed to find eyewear that performs this well for the cost.
How did the SunGod Classics do in the desert?
The Classics performed beautifully in slot canyons. They're easily cleaned and really tough to damage. Although their style is alluring, the amount of value these sunglasses bring to the table if you're super active is well over $65.
In addition to their awesome build, they don't slide off of your face when you're sweating. This makes the classics easily the best pair of adventure sunglasses I've ever owned.
I took these camping through Moab, Canyonlands, Capitol Reef, Escalante and Zion without any major issues. And slot canyon walls are not gentle. I'd say that their performance through Utah is a testament to SunGod's manufacturing. Plus look how cute they are.
Classics vs Renegades
SunGod offers several options as far as eyewear goes. I personally prefer the style of the classics, but the Sungod Renegades are more rectangular in build if that's more your style.
Both pairs of sunglasses will protect your eyes, probably offer the same type of reliability and durability, and be covered under SunGod's lifetime guarantee. The difference between these two sunglasses Sungod offer is basically aesthetic so there's not much point in doing a specific Sungod Renegade review.
What are my other options anyways?
Most competitive products are a little more expensive than the SunGod Classics. But companies like Ray-Ban and Oakley provide products that are in the same realm of reliability and durability (though they don't hold the same "indestructible sunglasses" reputation as the Sungods!)
Oakley and Ray-Ban offer customizations like SunGod, but the build and average cost of their glasses are quite a lot different. SunGod rocks a more contemporary, youthful build.
Are the SunGod's Classics right for you?
As a dirtbag, I don't typically splurge on items like this. But I'm finding that the Classics might be worth it. The company's lifetime guarantee is hard to beat. And these Sungod glasses held up against some really intense adventuring.
If you're in the market for some kickass eyewear that will get you through your travels without bankrupting you, the SunGod Classics offer a really great option. They're well worth the cost long-term.
Plus the Sungod sunglasses are super stylish, so you'll be the coolest looking adventurer for miles. And no one will have the same pair of sunnies within a 75-mile radius. Guaranteed.

Our GREATEST Travel Secrets…
Pop your email here & get the original Broke Backpacker Bible for FREE.
Final Thoughts about the Classic Sunglasses
After rocking these sunglasses in the desert for an extended period of time, I think they won me over. While you can certainly opt for a cheaper pair of sunglasses, the SunGod Classics are incredibly well made and reliable which makes them worth the money. If you keep an eye out for a Sungod sale then you're really on to a winner!
I'd like to see SunGod throw a cleaning cloth into the package to make the smudges a little more manageable. Although I'm not terribly concerned about scratching them, I found that most of the time I was just smearing around my fingerprints rather than wiping them off of the Classics.
But I'm overall impressed with these sunglasses for a number of reasons. The color choices and customization make these really neat. The UV protection is fantastic. And although I'm typically very hard on my gear, besides minimal scratching, these sunglasses don't show it. Would I buy Sungod glasses again, hell yeah!
Think we've missed any points on our Sungod sunglasses review? Let us know below!
What is our final score for the SunGod Sunglasses? We give it a rating of 4.5 out 5 stars!

I hope you found this review to be informative and helpful in your search for the right travel sunglasses, be that Sungods or not!
Not keen on the Sungod sunnies? Looking for more options? Have a look at our WearMe Pro sunglasses review too!
---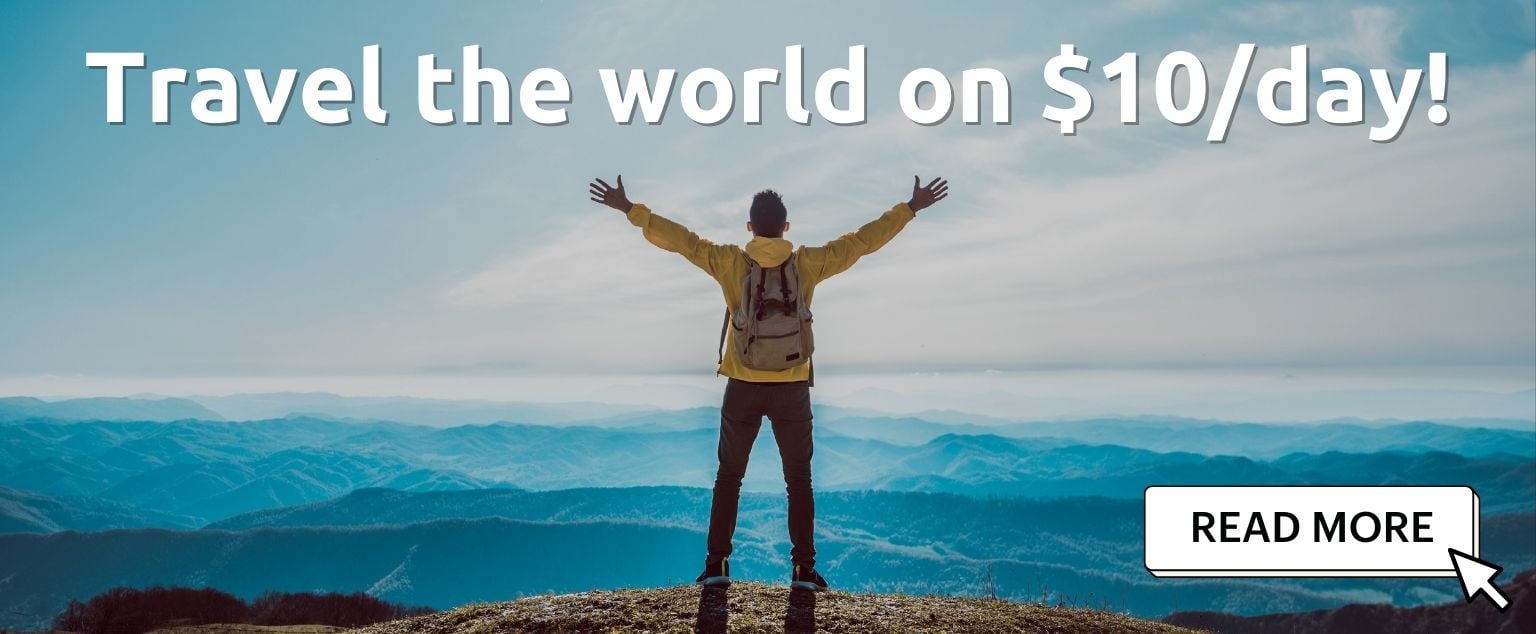 And for transparency's sake, please know that some of the links in our content are affiliate links. That means that if you book your accommodation, buy your gear, or sort your insurance through our link, we earn a small commission (at no extra cost to you). That said, we only link to the gear we trust and never recommend services we don't believe are up to scratch. Again, thank you!