Are These The Best Sunnies For Travellers in 2022?
Well, no, but "the best sunnies" will all set you back a few hundred bucks. I don't know about you, but I don't have that kind of cash laying around, and these may be the most affordable glasses that still give a damn.
You can't go far without a good set of frames reducing your eye strain. A great set of sunnies should be an essential aspect of any packing list, but hold on just one minute! We're broke backpackers for a reason, so we've got to shop around when it comes to new shades!
I feel justified investing a few hundred dollars in several parts of my kit, but sunglasses aren't one of them. My glasses can rarely last the year. Between being thrown around the bottom of my bag, misplaced, buried in the sand, or loaned out to a friend never to be seen again, I couldn't see myself dropping serious cash on an expensive pair of pro sunglasses.
I tried to cut every corner when it came to eye protection. I haggled with street vendors, slipped on gas station clunkers, and picked up cheap frames at the nearest salvation army shops. Eventually, I started feeling the burn. Wearing the wrong set of sunglasses did more harm than good, as my eyes trusted in the faulty filtration system and let in more UV rays even though my fake Ray-bans I picked up off the street could handle.
It eventually became clear that saving a few bucks in the short-term could lead to loads of trouble in the long term, but what was I supposed to do? The desert was a-calling. Desperate for a middle ground, I looked to the sky and begged for a pair of affordable glasses made with purpose.
That's where WMP stepped in. Wear Me Pro, which also stands for Worn and Made with Purpose, is upending the sustainable fashion industry with affordable polarized lenses, helping the environment, and giving back to the community that raised them.
These glasses are as easy on the eyes as they are on the wallet, and with loads of different styles and colour options, there aren't many adventures out there who couldn't use a bit of purpose guiding the eyes.
If you're tired of searching through 150 pairs of sunglasses to find a hidden gem and tired of constantly rebuying cheap frames that fracture when you look at them the wrong way, these could be the perfect glasses for you. Let's look at some of their signature models and see what these epic travel sunglasses are made of.
In a Hurry? These are the best WMP Sunnies
#1 Best Sunglasses For The Beach – Wesley
#2 Best Sunglasses For Backpacking – Lucas
#3 Best Sunglasses For Movie Stars – Nevada
#4 Best Sunglasses For Digital Nomads – Alex
#5 Best Statement Sunglasses – Britton
#6 Best Sunglasses For Sport – Zion
Who Are WearMe Pro Polarized?
Wear Me Pro is a brand on a mission to provide eyewear that costs less than Lasik. They aren't solely making glasses for the sportsman on your list or the fashionista; they are pumping out high-quality frames for travellers of all shapes, styles, and budgets.
This small eyewear brand first caught our attention when it launched a partnership with the Arizona Humane Society and began donating part of each purchase to local animal shelters. The more we learned about this passionate bunch, the more we knew we had to get involved.
The WMP brand traces its roots to Arizona, where good sunglasses are a requirement. Anything strong enough to handle the Southwestern Desert must be doing something right, and it turns out these guys absolutely love their eyewear.
Wear Me Pro believes that if you look at yourself in the mirror and smile, others will too when they see you. That's why they say the best thing you can wear is confidence.
Confidence isn't known to come cheap, but WMP begs to differ. You won't find a flashy name brand logo on the corners of these family-owned lenses. Instead, you'll find their own brand at the right price.
Best Sunglasses For The Beach
Best Sunglasses For The Beach
Wesley
> $
> Modern, hip, and full of lightweight protection
> Come with a scratch and sand resistant coating
Best Sunglasses For Backpacking
Best Sunglasses For Backpacking
Lucas
> $
> Thick frame
> 100% UVA protection
Best Sunglasses For Movie Stars
Best Sunglasses For Movie Stars
Nevada
> $
> Stylish pair of headgear
> Highly protective glasses
Best Sunglasses For Digital Nomads
Best Sunglasses For Digital Nomads
Alex
> $
> Blue light glasses
> Pack a subtle look and feel
Best Statement Sunglasses
Best Statement Sunglasses
Britton
> $
> Offer 100% UV protection
> Standard tortoise frame and durable materials
Best Sunglasses For Sport
Best Sunglasses For Sport
Zion
> $
> Classic aviator style
> Anti-reflective coating
Which Are The Best WearMe Pro Sunglasses?
Every pair of WMP sunglasses come with 100% UV protection, and every pair of sunglasses on this list is also fully polarized. Oh, and did we mention they can all be yours for less than 50$!?
That combination of performance and price is what puts this brand on the map, and the best Wear Me Pro Sunglasses help this spirited eyewear brand give the power back to the people!
Whichever shades you chose you'll be sure to get a good pair of lightweight sunnies all with polarized lenses and at an affordable price that you'll absolutely love! They also offer a range of different styles suited to your face shape with a classic but modern twist.
Let's take a closer look and get this sunglasses review underway so you can make the right purchase because let's be honest, you've got to include a pair on your backpack packing list!
Looking for something different? Have a look at our guide to the Abaco line of sunglasses too.
Ladies & Gents, It's Time to Step Your GEAR Game Up. 😉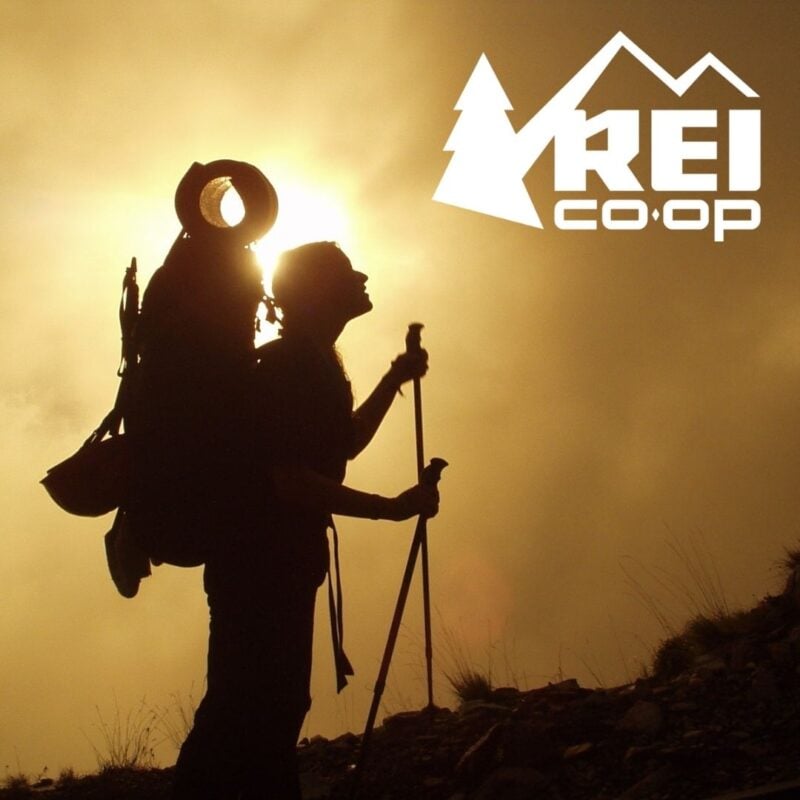 REI is one of America's biggest and most-loved outdoor gear retailers.
Now, for just $30, get a lifetime membership that entitles you to 10% OFF on most items, access to their trade-in scheme and discount rentals.
Join REI Today!
#1 Best Sunglasses For The Beach – Wesley

The Wesly series is WMP's signature look, and these classic glasses genuinely deliver. They're modern, hip, and full of lightweight protection. The front tilted frames emit serious wayfarer energy, but these glasses are no carbon copy. Wesley stretched out the boundaries and provided a perfect splash of style into any everyday look.
Perfect for a day at the beach, a stroll through the mall, or your daily commute, these glasses come with a scratch and sand resistant coating that will keep them feeling fresh for the next few summers. We absolutely love them! With a few different colour options, you can find the perfect pair of glasses to go with your favourite swimsuit, and thanks to the incredibly affordable price of these bad boys, you can try them all!
#2 Best Sunglasses For Backpacking – Lucas
Your backpacking glasses need to make it easier to reach the mountaintop, and the Lucas model is here to help. With a solid frame tracing the entire lens, these glasses can take a beating. This thick frame helps create a tremendous unisex style that will look good with any ensemble.
Backpacking glasses can rarely focus on looks, but these lightweight rectangular frames have somehow made comfort sexy. You'll get everything you'd expect from a great pair of wilderness glasses; 100% UVA protection, reduced eye strain, and shatter-resistant lenses, all wrapped in a good-looking exterior that will help you shine no matter how many days in a row you've been wearing that t-shirt.
The glasses come in two opposite colourways, one with a dark grey frame and black lenses and the other with a clairvoyant blue look and feel. Simple, comfortable, and incredibly high quality, these glasses can be thrown around in the bottom of a 40L bag and come out ready for a day's adventure.
#3 Best Sunglasses For Movie Stars – Nevada
With this stylish pair of headgear, you can take the fear and loathing with you wherever the road leads. The highly protective glasses come in over eight combinations of flashy lenses or monotone frames to complete any ensemble.
A suave circular lens is complemented by a slightly protruding gold metal frame that helps any young star shine. Let's be honest, these are the most stylish numbers in this sunglasses review!
The affordable price makes taking the leap a breeze. These circular frames are a great first pair of stylish sunnies for adventurers who have been contemplating a style change for years. Go ahead and take the plunge with these Nevada glasses.

Do You Want to Travel FOREVER??
Pop your email in below to get a FREE copy of 'How to Travel the World on $10 a Day!'.
#4 Best Sunglasses For Digital Nomads – Alex
UV rays aren't the only thing we've got to guard against. Digital Nomading may look like days spent lounging on the beach and enjoying cups of coffee in exotic locales, but the truth is we'll all spend some quality time staring at our screens.
No one would head into the desert without proper eyewear, but our screens can have similar adverse effects on our eyesight. While the science is still out, there is no harm in protecting against the harmful rays our devices emit. At the very least, blue light glasses will make it easier to fall asleep after a long night spent staring at the screen so they're a worthwhile purchase.
Thanks to WearMe Pro, eye protection isn't just for nerds anymore. These quality sunglasses pack a subtle look and feel and help travellers turn life on the road into a source of income.
#5 Best Statement Sunglasses – Britton
These flashy spectacles aren't just for British Cyclocross racers anymore. The vivid blue, pink or midnight black mirror glasses cover your eyelashes and offer 100% UV protection while standing out in the crowd. You don't need to drop a few hundred dollars on designer lenses to make a statement with reflective lenses anymore. The Britton makes a splash without wearing down your budget to let any burgeoning fashionista earn their stripes.
They don't just look good; they feel good, with a standard tortoise frame and durable materials that sit comfortably on your face through a long day's ride or a long day turning heads. There are plenty of classic sunglass styles out there, but there are few chances to branch out and try something new.
The Wear me Pro comfort and quality make this particular chance to make a statement a no-brainer.
#6 Best Sunglasses For Sport – Zion
Everyone knows looking good helps improve your game. Whether you're hitting the golf course, bombing hills, or just tossing the ole pigskin around, these Zion sunglasses help you get the job done in style. WearMe Pro took a classic aviator style and outfitted it with varsity-level clarity, adding comfort tips and polarized polycarbonate lenses.
These perks help increase your visual clarity, making it easier to spot foul balls while keeping your true motives camouflaged behind a bitchin' set of purple, hazelwood, or woodland brown lenses.
Take a peek at the anti-reflective coating that helps you focus on the details through harsh sunlight and allows your eyes to soak in a great day outside.
The best present of all… is CONVENIENCE!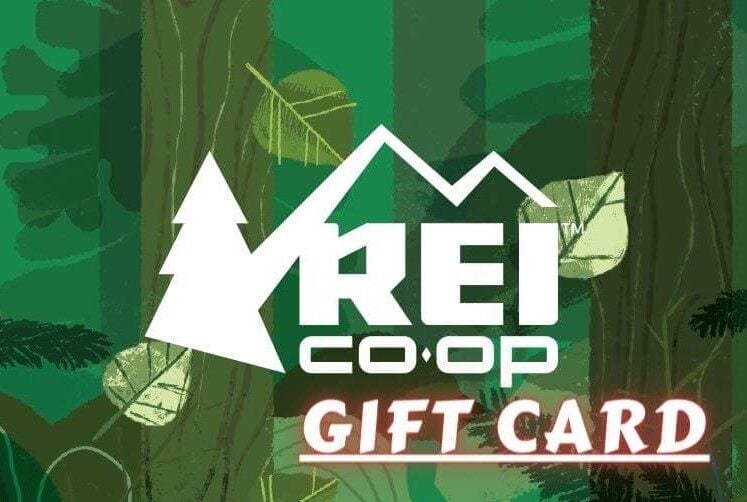 Now, you could spend a fat chunk of $$$ on the WRONG present for someone. Wrong size hiking boots, wrong fit backpack, wrong shape sleeping bag… As any adventurer will tell you, gear is a personal choice.
So give the adventurer in your life the gift of convenience: buy them an REI Co-op gift card! REI is The Broke Backpacker's retailer of choice for ALL things outdoors, and an REI gift card is the perfect present you can buy from them. And then you won't have to keep the receipt. 😉
Buy on REI!
Prescription Sunglasses by WearMe Pro
Not everyone is sporting a pair of frames by choice. Prescription glasses holders can sometimes feel like the cards are stacked against them, but WMP is here to help.
Some of Wear Me Pro's most signature frame styles are also available with prescription lenses. Any pair of prescription sunnies come with an enhanced 365-day warranty and the same commitment to helping local wildlife that every pair of WMP glasses has to offer.
Looking for something a bit more hardcore? Have a look at the best hiking sunglasses instead or check out the SunGod Classics which are adventure-ready sunnies.

Our GREATEST Travel Secrets…
Pop your email here & get the original Broke Backpacker Bible for FREE.
Final Thoughts
Now you can see the whole picture. From stylish frames fit for the big screen to unassuming full-framed beauties, Wear Me Pro has the perfect pair of glasses for loads of different lifestyles, all without costing a fortune and we've covered all the different options in this sunglasses review.
I may be a broke backpacker, but I still travel in style, and I can't settle for just any pair of eyewear. Wear Me Pro checks off all the boxes while looking good to deserve a chance when it comes to your next purchase.
Let me know in the comments below if I missed your favourite signature look, and check back often – this company is growing faster and faster every day, so it's only a matter of time before your favourite style of sunnies are available and polarized at an affordable price. Keep an eye out for special offers too!
---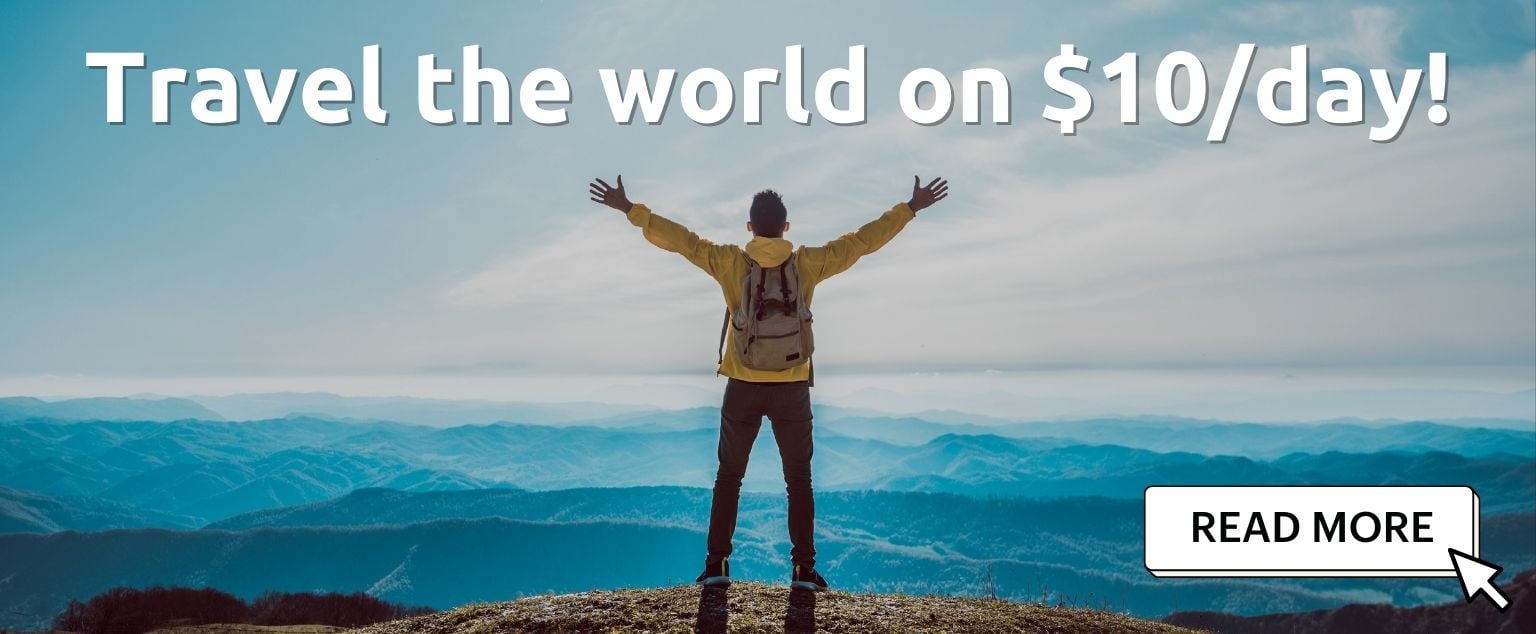 And for transparency's sake, please know that some of the links in our content are affiliate links. That means that if you book your accommodation, buy your gear, or sort your insurance through our link, we earn a small commission (at no extra cost to you). That said, we only link to the gear we trust and never recommend services we don't believe are up to scratch. Again, thank you!