The sun is always shining somewhere in the world. From snow-covered glaciers to hot desert Savannahs, you'll need to use protection while traveling.
Even in winter, the light can be fierce. Snowblindness is real, and it does not sound fun.  Sunglasses are therefore an essential travel item no matter where you're heading.
But most people take their vision for granted and buy the first thing available at a gas station or gift shop along the way. I'm not the most careful guy in the world, so I always used to buy cheap sunglasses that would break in a few weeks and didn't offer complete protection from the sun.
I don't plan on stopping backpacking anytime soon, and I want to continue to soak in the views of remote vistas and ramshackle city streets for a long time. It's becoming harder and harder to ignore the fact that eventually, cheap sunglasses cause vision damage.
Unfortunately, I'm a broke backpacker who does not have an excellent track record with fragile pieces of equipment. It's hard to justify dropping a few hundred dollars on a pair of sunglasses that have a high chance of breaking or getting lost on my way to catch the sunrise.
That's where Abaco stepped in. A company was promising polarized, durable, and affordable glasses for loads of different situations!? Definitely worth a second look.
While they're certainly not as cheap as those 'ran-bans' your friendly neighborhood hustler is slinging on the sidewalks of Saigon, they're nowhere near as expensive as the real thing either and provide real eye protection and style.
Today, we'll get up close and personal with Abaco Polarized sunglasses and check out our reflection in their lenses. I'll explore tons of different options from the new kids on the block in the sunglass market and ask if they're worth the bucks.
In a Hurry? These are the BEST Abaco Sunglasses…
#1 – Best Sunglasses For The Beach – Abaco Laguna
#2 – Best Sunglasses For Backpacking – Abaco Cruise
#3 – Best Sunglasses For Movie Stars – Abaco Daytona
#6 – Best Sunglasses For Sport – Abaco Octane
#7 – Best Sunglasses For The Planet – Abaco Castaway
Who Is Abaco Polarized?
If you had to pick one place to start a sunglass company, the sunshine state is an obvious choice. The eyewear brand got its start as a middleman, selling expensive sunglass brands that made big promises.
Abaco eventually grew tired of watching their customers make significant investments into their eyewear, only to receive no support and no help forging a long-lasting relationship with their glasses. They decided to try to do things better and cheaper.
While Abaco may be an upstart company, they've got years of experience in the sunglasses industry and used their knowledge of the strengths and weaknesses of top companies to create over 225 different styles, all of which are polarized and protected by a lifetime warranty (more on that below!).
They're out to prove that great lenses and eye protection can be affordable. In short, they just make great, maybe the best sunglasses for travel.
Looking for something else? Have a look at our WearMe Pro sunglasses review too.
Best Sunglasses For The Beach
Best Sunglasses For The Beach
Laguna
> $
> 100% UV protection
> Affordable
Best Sunglasses For Backpacking
Best Sunglasses For Backpacking
Cruise
> $
> Thick black frames
> Fire Mirror
Best Sunglasses For Movie Stars
Best Sunglasses For Movie Stars
Daytona
> $$
> Ultralight stainless steel frame
> Modeled after the glasses Leo Dicaprio
Best Sunglasses For Digital Nomads
Best Sunglasses For Digital Nomads
Burton Blue Light
> $
> Built to filter out blue lights
> Boast a surprising style
Best Sunglasses For Kids
Best Sunglasses For Kids
Kai Junior
> $
> Various frame and lens colors
> Unisex glasses
Best Sunglasses For Sport
Best Sunglasses For Sport
Octane
> $
> Fresh and saltwater-resistant
> Oversized lens
Best Sunglasses For The Planet
Best Sunglasses For The Planet
Castaway
> $
> Lightweight
> Unique bamboo frame with the same UV protection
Which Are The Best Abaco Polarized Sunglasses?
Ladies & Gents, It's Time to Step Your GEAR Game Up. 😉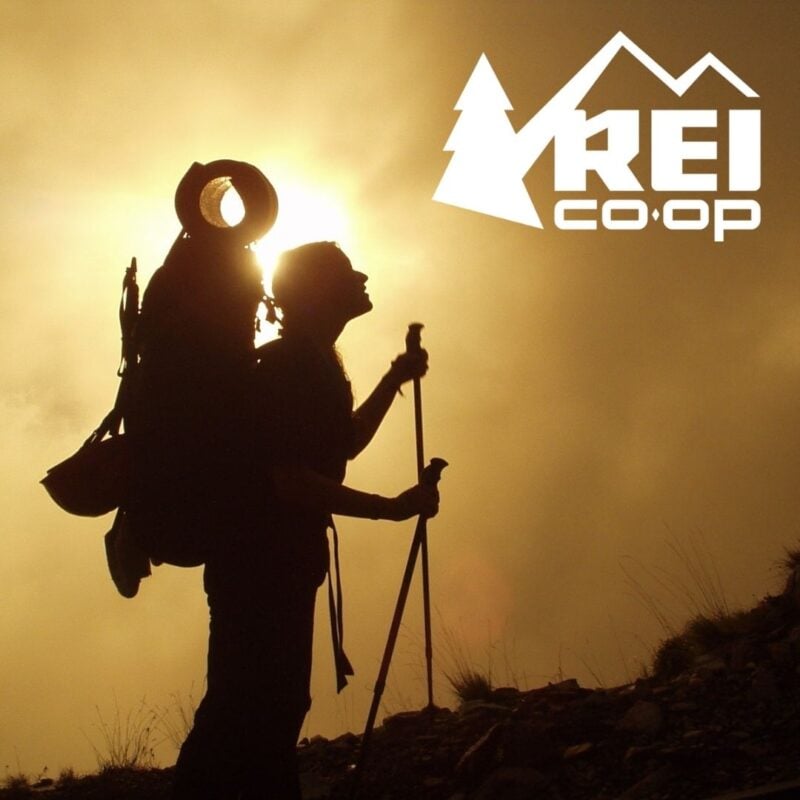 REI is one of America's biggest and most-loved outdoor gear retailers.
Now, for just $30, get a lifetime membership that entitles you to 10% OFF on most items, access to their trade-in scheme and discount rentals.
Join REI Today!
#1 – Best Sunglasses For The Beach – Laguna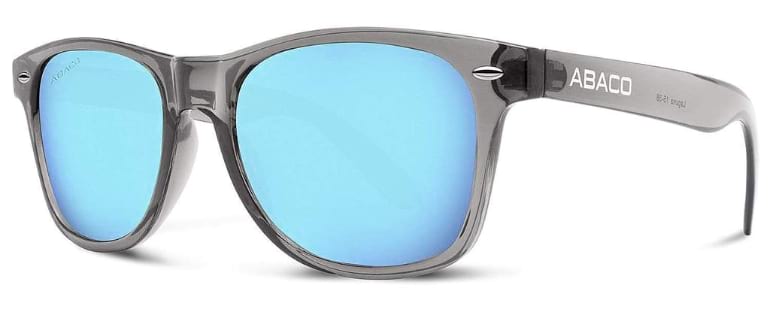 Shield your eyes with loads of different lens colors, all protected by a transparent frame. This splash of color gives a great, modern take on a classic sunglasses style that should fit most heads and most occasions.
The iconic frames make them a safe unisex gift choice. Everyone will look good in a pair of Lagunas, and everyone will enjoy 100% UV protection.
Their affordable price makes them a great gift for yourself too. These glasses will have you one step closer to the perfect beach day, just don't forget to pack some sunscreen.
#2 – Best Sunglasses For Backpacking – Cruise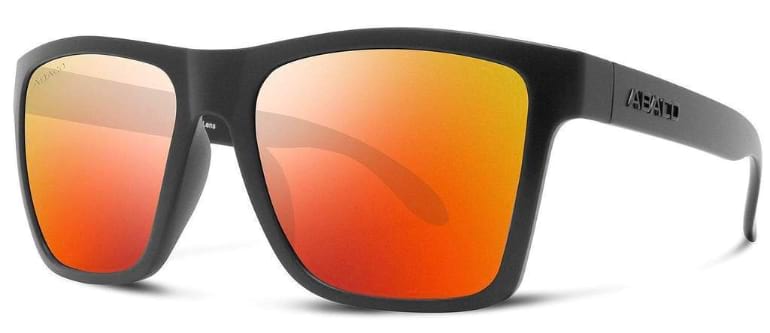 These thick black frames are not messing around. Whether you're planning on an hour-long amble around a lack or spending the day scaling the mountain, wide lenses and comfortable molding behind the ears will ensure your eyes stay focused on the natural world blossoming around you.
The lenses on these bad boys are known as Fire Mirror. Glowing orange, blue, or grey color options will help you look at the world through a new filter, and the solid square glasses fit on heads of all sizes. These are great sunglasses for hiking, or for bouncing around Asia for six months.
#3 – Best Sunglasses For Movie Stars – Daytona
Part of Abaco sunglass's elite collection, these glasses are the most expensive option on our list but provide eye-popping value protected by an ultralight stainless steel frame. Modeled after the glasses Leo Dicaprio wore the first time he got nominated for best actor, these glasses took Hollywood on spring break to Daytona Beach.
The look represents a getaway from the brand's typical pursuit of affordability over flash and combines those stainless steel frames with the highest line of lenses Abaco offers to create a truly upscale look.
At 10,000 feet or on main street, these glasses present a classic cool that will earn credits.
#4 – Best Sunglasses For Digital Nomads – Burton Blue Light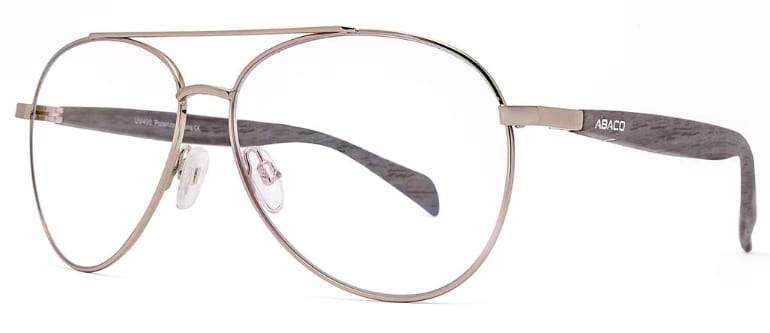 Digital Nomads fall in love with the chance to explore for a living, but there is still plenty of work to be done. Let your eyes rest and focus on seeing the world with a pair of glasses built to filter out blue lights.
All this screentime is a pretty new phenomenon. While the jury is still out on the exact effect staring at screens all day has on our physical health, it's safe to say our devices aren't always easy on our eyes.
Blue light sits right next to UV rays on the visible light spectrum, leading to eye strain, headaches, and staying up all night. Abaco is trying to help.
These Burton glasses filter the light of our devices into something more beneficial and still boast a surprising style. Get them on your Digital Nomad packing list now!

Do You Want to Travel FOREVER??
Pop your email in below to get a FREE copy of 'How to Travel the World on $10 a Day!'.
#5 – Best Sunglasses For Kids – Kai Junior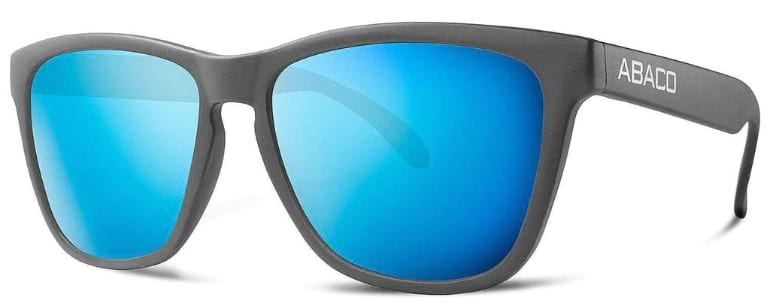 There's no such thing as a bad student, only bad sunglasses. Growing up comes with bumps and bruises, so slide on a pair of shades that's strong enough to help. Kai junior's can withstand a beating, protect your kid's eyes, and shine.
Various frame and lens colors to choose from help you match more personalities. These unisex glasses are great stocking stuffers, and their toughness serves well as ski goggles on warmer days. No matter how young your kid starts sporting Kai Junior's, they'll still be covered by Abaco's lifetime warranty.
You're never too young to start protecting your eyes with style.
#6 – Best Sunglasses For Sport – Octane
Fresh and saltwater-resistant sports lenses are hard to come by, especially at this price. Great for a day on the boat, an afternoon behind the wheel, or a sunrise tee time, these polarized glasses use an oversized lens to give you a fuller field of vision.
They fit tight, designed to hold a nice close fit and let you focus on your swing. Abaco's sunglass' calm style holds through blood, sweat, and fish guts without slipping.

I love that the oversized look isn't obnoxious, so I'm just as comfortable sporting these sunglasses to the ball game as I am wearing them while playing ball. They are also great for bike packing trips.
#7 – Best Sunglasses For The Planet – Castaway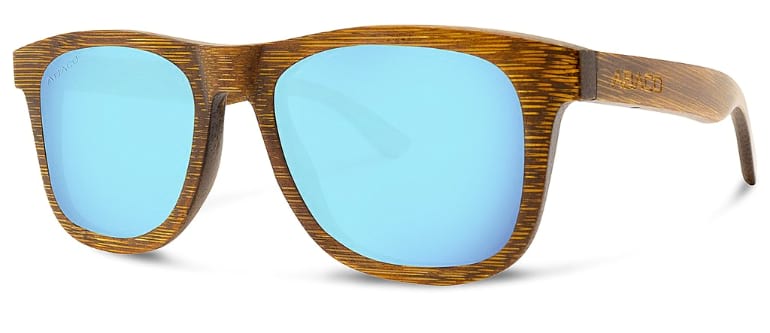 Castaway glasses are so lightweight they float if they hit the water. These glasses rock a unique bamboo frame with the same UV protection and high-quality lens as Abaco's other glasses. Bamboo is one of the most sustainable natural materials out there, making everything from toothbrushes to sunglasses in an eco-friendly manner.
While these glasses still feature some acetate and plastic materials, the bamboo frame is an excellent step towards sustainability. They're not just good for the planet; they also boast outstanding durability.
Mature bamboo is stronger than steel. This extra strength and lighter carbon footprint make the glasses a no-brainer.
The best present of all… is CONVENIENCE!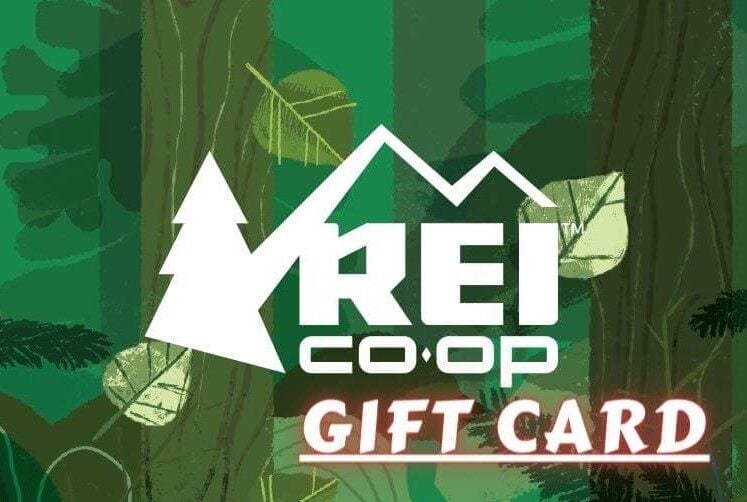 Now, you could spend a fat chunk of $$$ on the WRONG present for someone. Wrong size hiking boots, wrong fit backpack, wrong shape sleeping bag… As any adventurer will tell you, gear is a personal choice.
So give the adventurer in your life the gift of convenience: buy them an REI Co-op gift card! REI is The Broke Backpacker's retailer of choice for ALL things outdoors, and an REI gift card is the perfect present you can buy from them. And then you won't have to keep the receipt. 😉
Buy on REI!
Prescription Sunglasses by Abaco Polarized
It doesn't matter how high-quality the lenses are if you can't see out of them. Abaco polarized lens can ship with custom lenses based on your prescription. You can completely build out your glasses, choosing between polycarbonate and trivex lenses, tint colors, and setting your pupillary distance.
All you have to do is upload a copy of your prescription with your order, and Abaco will take care of the rest. Obviously, this does not come without a few extra fees, and adding polarization to prescription glasses costs an additional $65.
Abaco Polarized Lifetime Warranty
Tricky warranties are one of the main reasons Abaco decided to go into business, so they take their own lifetime warranty seriously. Every single one of Abaco's sunglasses ships with a warranty service that declares, "you break em, we replace em."
They take their protection a step further by offering accidental damage protection to all purchases. It doesn't matter if the frame cracks, the lens' scratches, or your partner sits on your glasses, you'll get a new pair, and all you'll have to do is pay shipping.
Don't forget to register your sunglasses within the first 30 days of ownership to ensure your glasses are in the system.
Unfortunately, this warranty doesn't cover prescription lenses. As of now, frames are the only parts of Abaco prescription glasses that are protected for life, but your prescription lenses do come with a one-year manufacturer's defect protection.

Our GREATEST Travel Secrets…
Pop your email here & get the original Broke Backpacker Bible for FREE.
Final Thoughts
That's just a preview of the 40 different lens styles available across Abaco's polarized sunglasses range. With all these shapes and colors, there's bound to be a pair of sunglasses good enough for your next adventure.
Every pair of glasses on our list are layered with triple-layer scratch resistance and anti-reflective lens coatings to protect from the full spectrum.
Abaco is changing up the industry by offering adventure proof glasses at a reasonable price. If you're prone to putting your glasses through the wringer as I do, give your eyewear a chance to succeed by investing in a high-quality frame and lens' like the ones found in the Octane.
If you're already a fan of the brand, let us know where you've taken your sunnies in the comments below.
---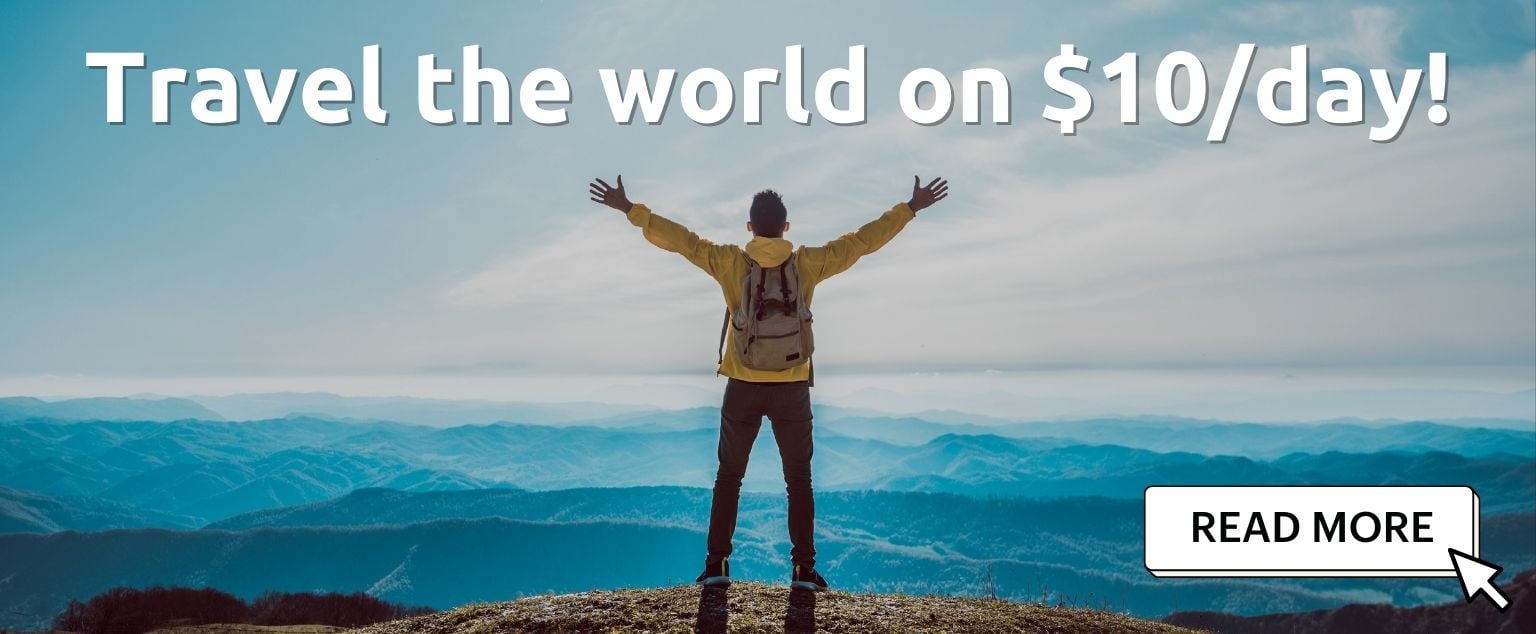 And for transparency's sake, please know that some of the links in our content are affiliate links. That means that if you book your accommodation, buy your gear, or sort your insurance through our link, we earn a small commission (at no extra cost to you). That said, we only link to the gear we trust and never recommend services we don't believe are up to scratch. Again, thank you!