Are you looking to spend some time working on yourself? There is no better place to find renewal, growth, and stress-free life than in Guatemala.
The country is known for its active volcanoes, rainforests, Spanish colonial towns, and the iconic Lake Atitlan which is surrounded by gorgeous nature spots. With all this nature, you'll be nestled in a landscape that exhales calmness and tranquility.
With all the stresses of daily life adding up, it's no surprise that more and more people are looking to stay at a yoga retreat on their travels. Yoga retreats are not just about improving fitness and strength, but about calming your mind and connecting you to your spiritual self.
Guatemala is known as the "Land of Eternal Spring," and with a name like that, you can be sure to find some incredible yoga retreats in Guatemala.
But if you're not sure where to start or what to look for, then don't worry, because I've got your back. In this guide, I'll be showing you everything you need to know about Guatemala's yoga retreats.
So, let's get started!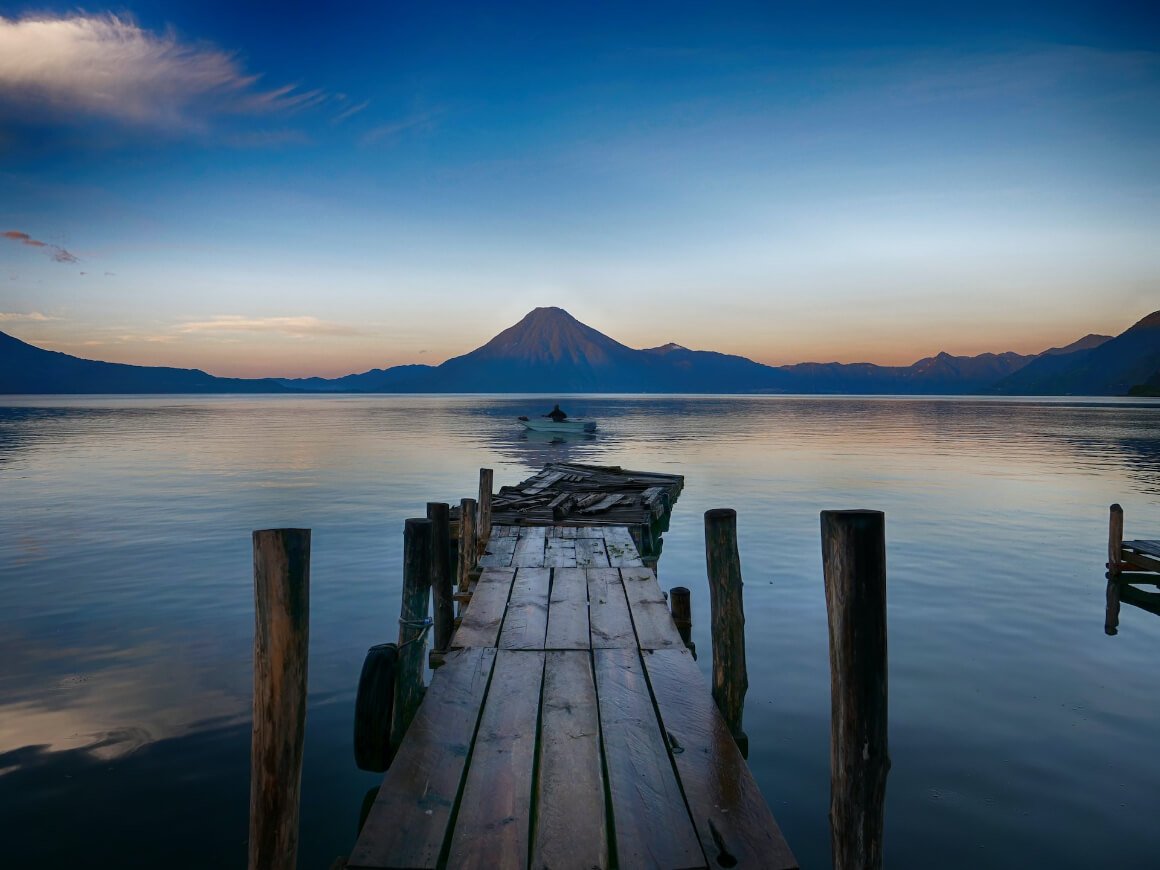 Why Should you Consider a Yoga Retreat in Guatemala?
Do you work too much? Have too many responsibilities and chores to do? Really struggle to find ten minutes to yourself, let alone the time to care for your mind, body, and spirit? The modern can often devoid you of the tools that you need for spiritual growth, which is why a retreat is such a good idea.
If you're someone who finds they don't have the time or the head space to work on your wellness in your daily life, then it's high time you head somewhere where you can.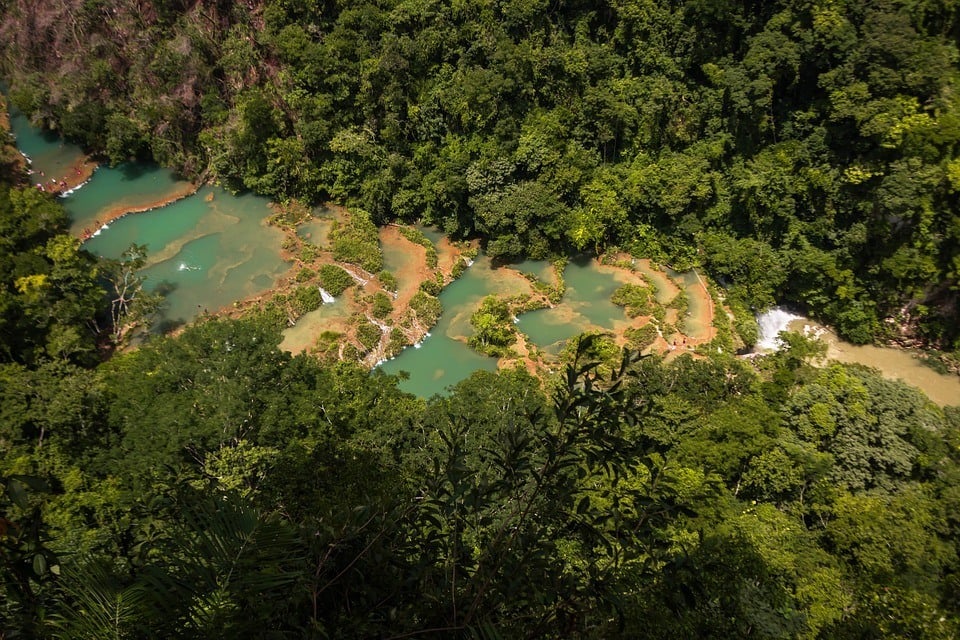 Going on a yoga retreat is not just about improving fitness (though this does happen) but it gives you the tools you need to adopt yoga and meditative practices into your daily routine. It requires you to put in a bit of work, but the reward is you get to take home some new skills that will improve your overall life.
Retreats put you in beautiful surroundings that make you feel relaxed, and also take away all distractions so you can focus on you. With the help of experienced instructors, you'll be able to learn, grow and replenish yourself.
What Can you Expect from a Yoga Retreat in Guatemala?
When you spend some time at a yoga retreat in Guatemala, you can expect to do daily yoga at least once a day, sometimes more. The type of yoga varies widely across different retreats, so you can choose one that focuses on a favorite form or let the instructors lead you down a whole new world of yoga.
Most yoga sanctuaries also offer meditation and breathwork classes as well. These two practices go naturally with yoga, turning it from a form of exercise into something that connects you with yourself, nature, and the spiritual world.
You can also expect some free time to do some exploring of Guatemala, as well as have the chance to meet like-minded individuals who are on the same journey as you. You'll be surrounded by instructors and people who support you and encourage you on your journey.
Most retreats included accommodation and daily meals in the package. You'll get to try tasty Guatemalan food, as well as healthy food. Vegetarian and vegan meals are common as well – in fact, more common than meat dishes.
You can also expect to have access to other wellness practices. These range from reiki to cleanses and sound healing, so no matter what type of wellness practice you want to experience, you can probably find a retreat that offers it.

Unlock Our GREATEST Travel Secrets!
Sign up for our newsletter and get the best travel tips delivered right to your inbox.
How to Choose the Right Yoga Retreat in Guatemala for you
If you want to get the most from going to a yoga retreat in Guatemala, then you need to take this decision seriously. Your time at a retreat is about your goals and your growth, so you need to make sure you think carefully about your goals before you put in time, effort, and money.
The best way to make this decision is to think about what you want to get out of the retreat. Do you want to improve your yoga skills, or are you looking for a more spiritual connection? Are you looking for a way to explore the hidden gems of Guatemala or do you just have time to kill?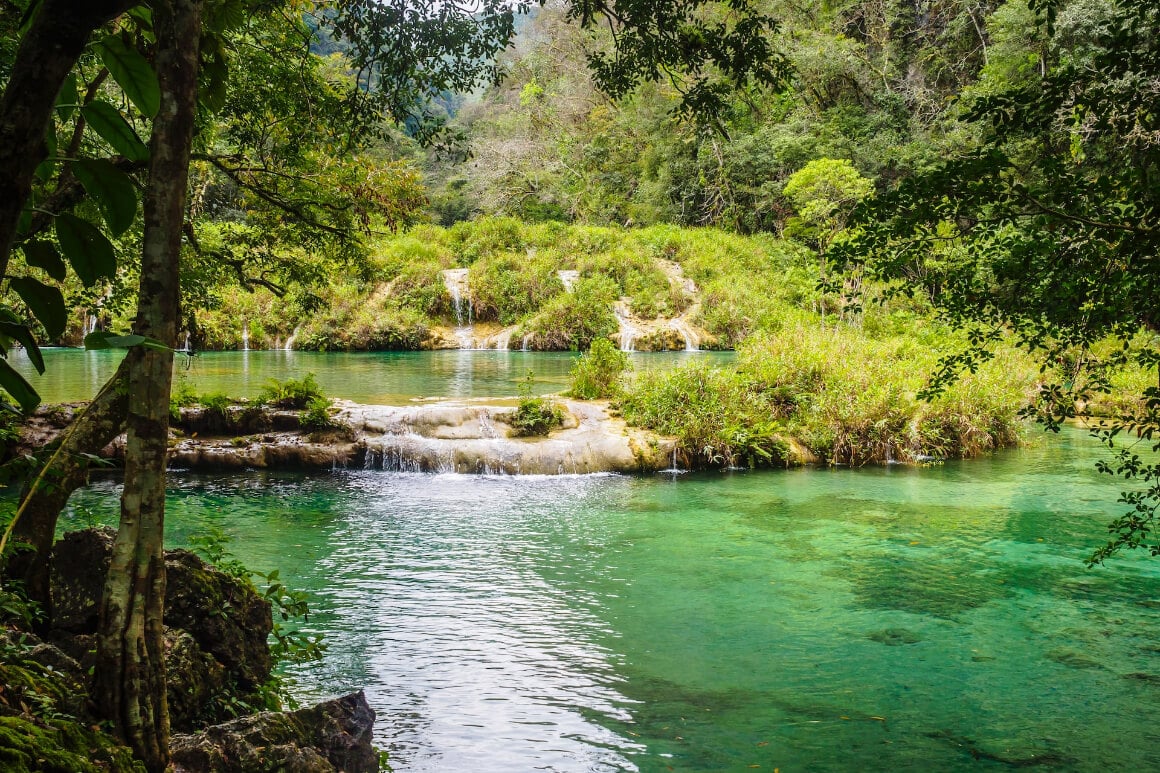 Think about why you are choosing to do a yoga retreat, and everything else is just accessory to that.
Once you've established your goals, it'll be time to look at the practical issues that will direct what retreat you choose. Here's a closer look at the most practical issues involved in this decision.
Location
Guatemala isn't an overly large country, but it packs a lot of retreats into a fairly small area. This means that there is a retreat to suit almost every type of traveler, from those who'd prefer to be near a city to those who want complete isolation.
This variety of choices is convenient for anyone who's going on retreat as part of a larger trip, as it means you'll probably be able to find a good yoga sanctuary without going too far out of your way.
And if you're traveling to Guatemala solely to go on retreat, then you'll probably get to see some of the famous parts of the country and things to do from the comfort of the retreat you choose.
In the city of Tzununa, you'll have access to Lake Atitlán and a mountainous environment, while Solola provides a more traditional feel and indigenous folklore.
If you'd prefer a smaller town feel, then why not head to Santa Lucia Milpas Altas or the slightly hippie vibe of San Marcos La Laguna? These towns are all fairly close to each other as well, so you could always just choose one and then explore the rest in your free time!
Practices
Most of the retreats in Guatemala offer yoga classes for all levels, so they're suitable whether you're an experienced yogi or a newbie. The classes usually draw from a variety of yoga traditions too, so even if you're highly experienced in one type of yoga, you'll learn some new techniques and ways to move.
If you're new to yoga, I recommend that you look for a retreat that focuses on Hatha or Vinyasa yoga, as these will offer a good basis for your practices. If you're more experienced, then you can look for harder forms of yoga like Ashtanga.
Meditation is another common offering at these yoga sanctuaries because it pairs so well with yoga. You can also find retreats that offer other alternative practices like reiki, breathwork, and even dance and other movement techniques.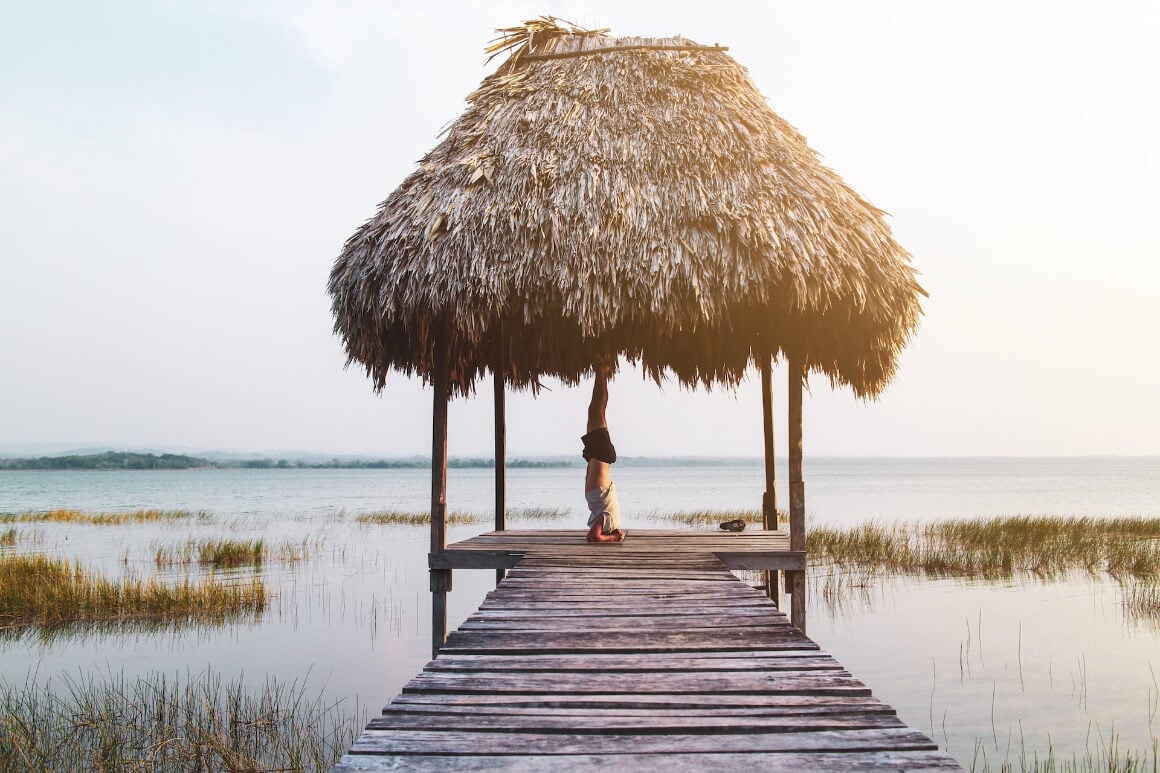 Price
Guatemala's yoga retreats are surprisingly affordable, especially compared to other parts of the world. The primary factor that increases the price of a retreat is the duration, so if you want to stay a little longer you will have to pay for it.
Another factor that helps dictate the price is the practices that are on offer. The retreats that only offer a couple of yoga classes a day are obviously more affordable than retreats that also have a full itinerary of reiki, breathwork, and meditation classes.
You might be tempted just to choose the most affordable retreat, but think carefully about doing this. Usually a cheap retreat has a lot of free time, so you'll need to spend money filling this time. Paying a bit extra for a full itinerary means you have to pay very little on top of the price.
The prices in Guatemala are so affordable that it's a good chance for you to spend a little extra money and experience alternative wellness therapies. So, if you have some extra cash and the time, then take advantage of this unique opportunity.
Perks
One of the perks you should look for when choosing a yoga retreat in Guatemala is the ability to access ancient Mayan practices. Mayan religious practices are both fascinating and based on the idea of the spirit and the body being interconnected.
In this system, physical illnesses were often related to the spiritual, and many of their practices reflected this. Whether you believe in this idea or not, it informed Mayan traditions with very holistic elements and you can experience this by choosing a retreat that offers some of these healing practices.
Another perk to consider has to do with the practices. Many of the retreats in Guatemala offer a truly wide range of healing practices from energy work to reiki, sound healing, dance, music, and ancient ceremonies.
These practices are often offered along with yoga and meditation, so if you're interested in any particular holistic medicine traditions, then try to find a retreat that offers classes or workshops in it.
Duration
There isn't as much variety when it comes to the duration of yoga retreats in Guatemala. In fact, the longest you can expect to stay on retreat is around 7 days and the shortest is around 3-4 days, so you can't expect a lot of difference here in terms of what they offer.
However, there are a couple of longer options if you invest some time in looking for them.
When you're choosing your duration, it mostly depends on your schedule. Remember, the longer the retreat the higher the price.
The Top 10 Yoga Retreats in Guatemala
Now you know what to expect from yoga sanctuaries in Guatemala, it's time to take a look at the best ones! Here are the ones I love the most…
$
Lake Atitlán, Solola, Guatemala
There are a few things that make this the best overall yoga retreat in the country. For starters, it's located around beautiful Lake Atitlán, a mountainous region known for its beautiful scenery and natural landscapes.
It's also close to the city of Solola, which is the ideal size for offering modern amenities, without being too large – plus it's close to some of the best things to do around Lake Atitlan. You can also spend 5 days at this retreat for a really good price, which makes everything a little bit better!
The retreat is for all levels and focuses on a vibey Vinyasa flow that works the body and the soul. You'll do 2 yoga sessions a day during your stay and there's also an outdoor deck where you can do yoga on your own while looking out at the view.
The retreat also offers Ayurvedic practices and medicines for greater wellness, with special extras taken from the spiritual and wellness practices of the ancient Mayan culture.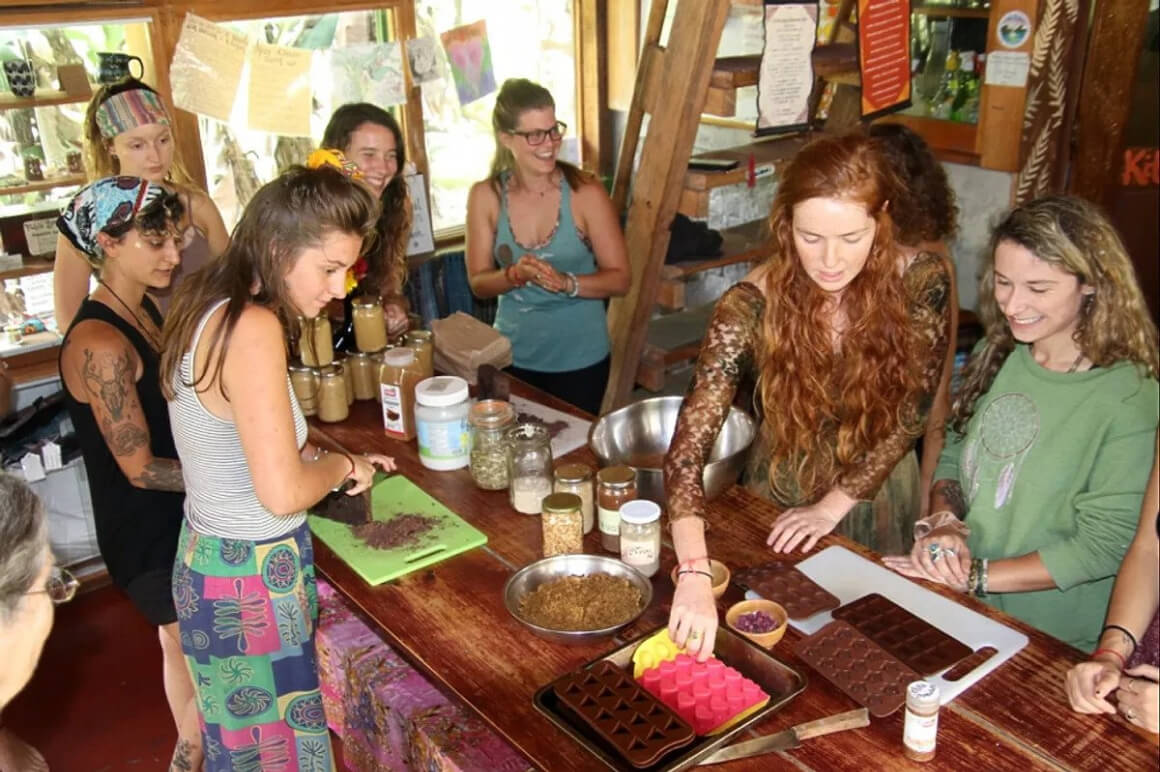 $$
Lake Atitlán, Solola, Guatemala
This is a women-only retreat located in Solola, one of the larger cities around Lake Atitlan. It's a place for falling in love with life, connecting with like-minded women, and finding new ways to express yourself and your own spirituality in order to create your dream life.
During the retreat, you'll learn to connect with yourself and the world through different yoga traditions, energy healing, shadow work, as well as more obscure practices like soul singing and sacred humor.
You'll also have the chance to be part of song and music circles that will help to reawaken your spirit and find the creative part of your soul.
Month to month payments, no lock-in contracts, and no itineraries required: that's the exact kind of insurance digital nomads and long-term traveller types need. Cover yo' pretty little self while you live the DREAM!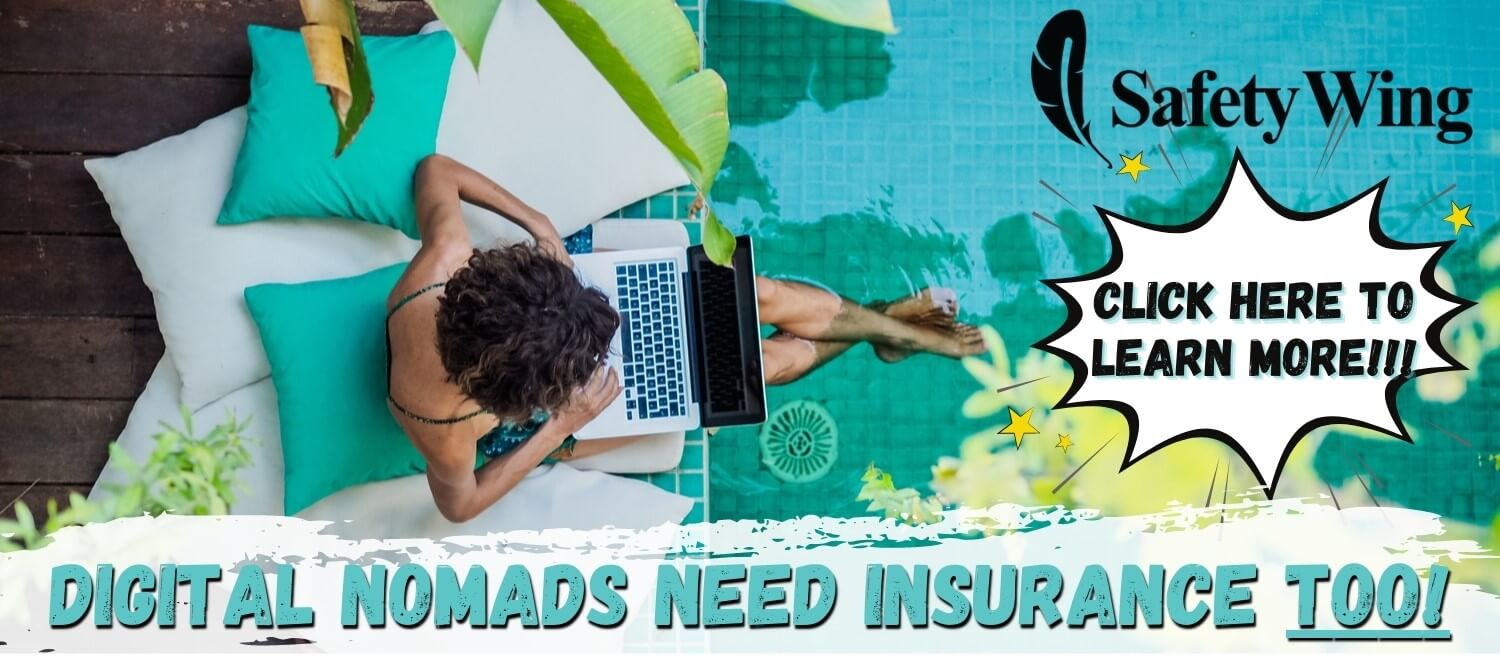 SafetyWing is cheap, easy, and admin-free: just sign up lickety-split so you can get back to work! Click the button below to learn more about SafetyWing's setup or read our insider review for the full tasty scoop.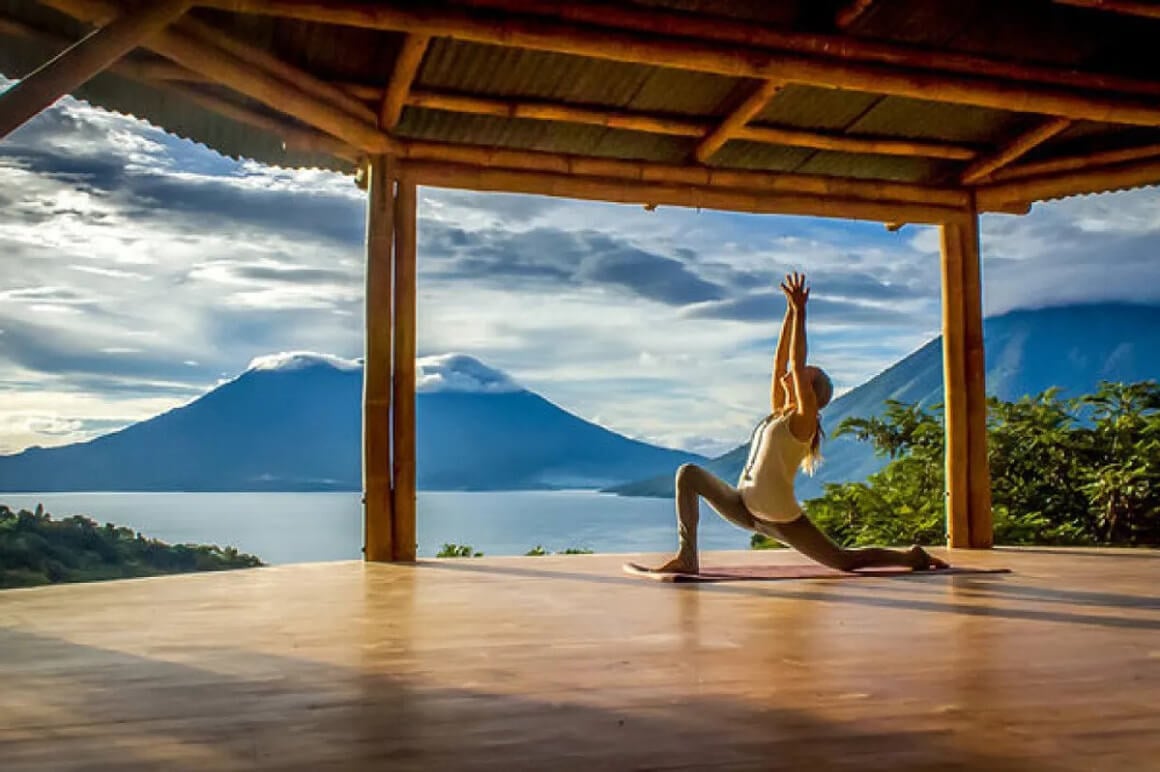 $
San Marcos La Laguna, Guatemala
You shouldn't have to miss out on going on a retreat just because your budget is a little tight. This retreat is very affordable and will still give you a strong basis to make positive changes in your life.
The retreat is located in San Marcos La Laguna, a village on Lake Atitlan that draws in lots of spiritual and natural visitors, which is why it's known as Lake Atitlan's hippie village.
In this environment tailored for healing and growth, you'll spend 4 days off the grid on a personal, private retreat. This is your chance to enjoy the retreat's accommodation and community while enjoying a relaxing daily schedule of yoga for all levels and meditation.
Or you can choose to go even deeper at the retreat and participate in additional activities like the New and Full Moon Ceremonies, Community Sauna, and Community Kirtan & Sacred Song Ceremony, it all depends on your retreat goals.
Best Spiritual Yoga Retreat in Guatemala – 7 Day SAMAS Retreat
$$
Lake Atitlán, Solola, Guatemala
Located close to the convenient city of Solola, with all its shops and entertainment options, this retreat goes deeply into the spiritual side of self-development and healing. The teachings are based on the idea of balancing the elements within each person in order to bring harmony, control, and balance to your life.
You'll learn techniques that will help you balance these elements so you can control your urges, reactions, and emotions through shamanic-hermetic practices that include meditation, breathing techniques, movement, nutrition, and angelic elemental magic.
The retreat is for people who are at all levels as well, so you definitely don't have to be an expert to get the most from your time there.
$
Santa Cruz la Laguna, Guatemala
Take a journey into your unconscious and learn how to become who you truly are at this retreat, located in Santa Cruz la Laguna. This small village is located on the north shore of Lake Atitlan and boasts what are probably the best views of the surrounding mountainside.
In this majestic natural setting, you'll eat delicious vegetarian food and do Hatha, Vinyasa, and Yin yoga classes. You'll also do more inner work than you'll find with other retreats, with classes on breathwork, meditation, walking meditation, and parental patterns.
If you're ready to face the things hidden in your unconscious that inform and often direct your path without your knowledge, then this retreat is for you.
Forget boring accommodation… book yourself an EPIC STAY!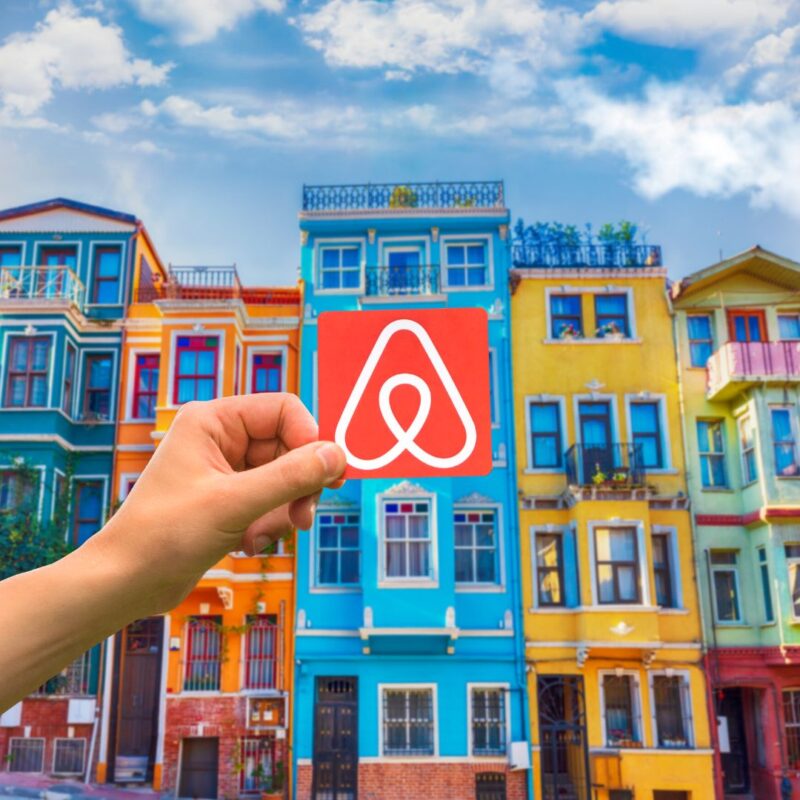 Why stay in a naff hotel when you can stay in a cosy, stylish local house instead? And for half the money too!
Stay somewhere EPIC and save your hard-earned dollars — from houses to barns to castles and caves, there is an Airbnb for every occasion!
Book an EPIC Stay
If you're a relative beginner to yoga and want a gentle landing into the practice and to be among others who are in the same situation, then you'll enjoy this retreat in Antigua.
Antigua is located in the south of Guatemala and is known for its Spanish colonial buildings and for the natural setting around the city, where you'll find numerous volcanoes.
The city's color and spirit make it an ideal introduction to the country as a whole and a great place to do yoga and wellness activities.
During your stay, you'll explore the local art scene by visiting local artisans, do daily Hatha yoga, meditation, and breathwork, and explore Mayan mysticism through a ritual with a local priestess.
The entire trip is designed to help you get in touch with your own spirit, your creativity, and the true soul of Guatemala with all its color and history.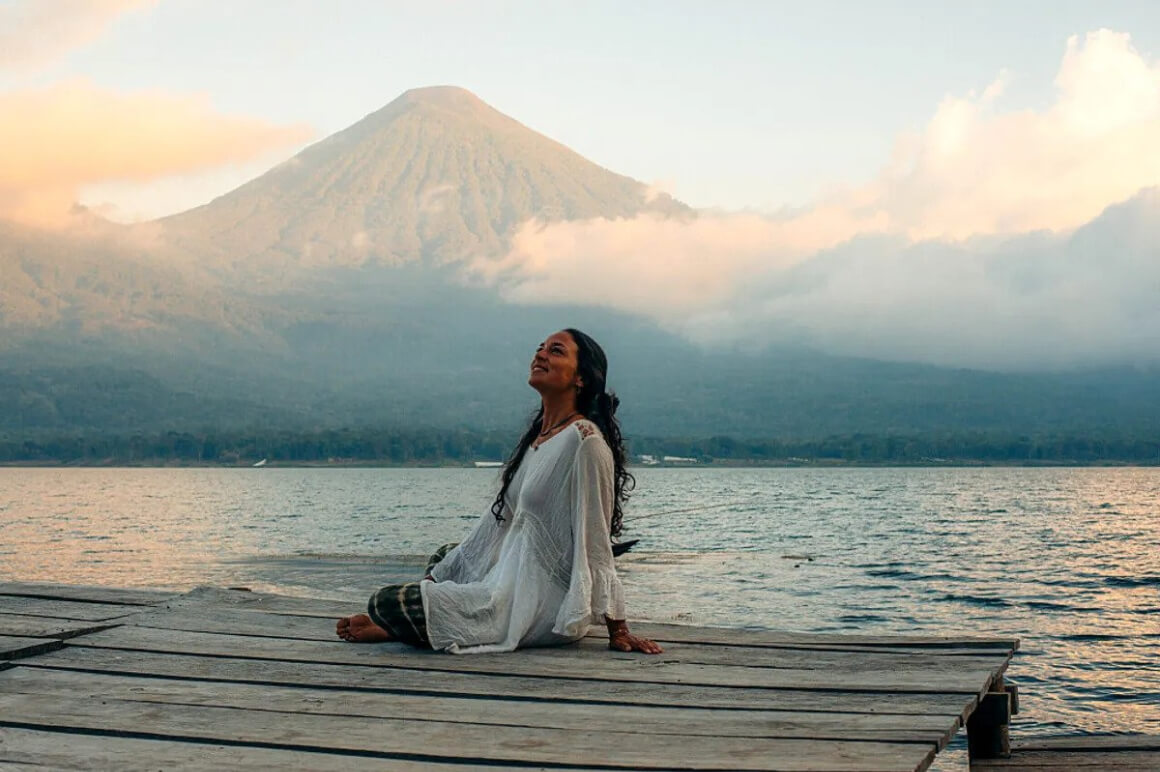 $$
Lake Atitlan, Guatemala
Located in the jungles of Lake Atitlan, this retreat will teach you how to play and use that play to explore your inner and outer world.
The yoga classes at the retreat are designed for all levels and draw from a variety of yoga traditions, but the real focus is on exploring play through 3 pillars: Curious Exploration, Spontaneous Expression, and Dynamic Movement.
During your time in retreat, the instructors will guide you to explore the surrounding natural landscape and your inner landscape through meditation and to connect with other participants through improv games and related workshops.
You'll also practice yoga, dance, and flow arts to learn how to play through movement, connect to the sacred body, learn new ways to move, and have a great time all at once!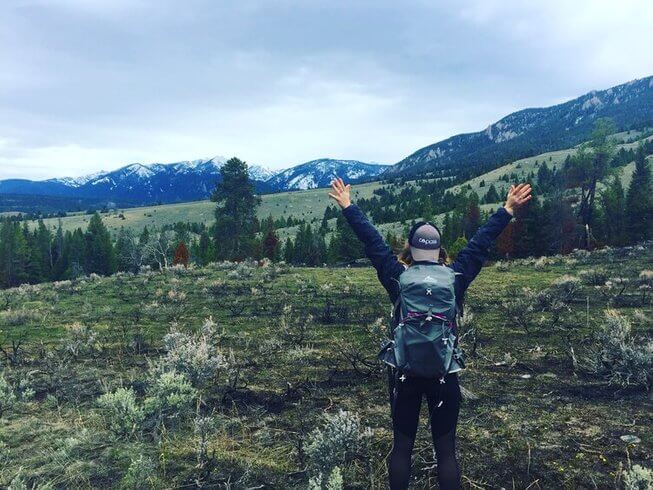 $$$
La Reunion, Alotenango, Guatemala
If you and your partner are active types who love to get out and explore the world, then why not do it at this yoga retreat in Guatemala?
It's based in the town of Alotenango, which isn't as popular as some other towns in the area but offers a quieter atmosphere, great cultural and historical landmarks to explore, stunning natural areas, and great coffee too!
During your stay, you'll have a private chef for 3 meals a day, do yoga under the guidance of an instructor who's been teaching for more than 12 years, and explore the surrounding areas.
You'll wander through small villages to see the authentic local culture, learn about Ayurvedic medicine, kayak across Lake Atitlan, and hike some of the local active volcanoes. In fact, this retreat offers the perfect mix of yoga, spirituality, and activity to keep you happy, busy, and growing.
Is This the Best Daypack EVER???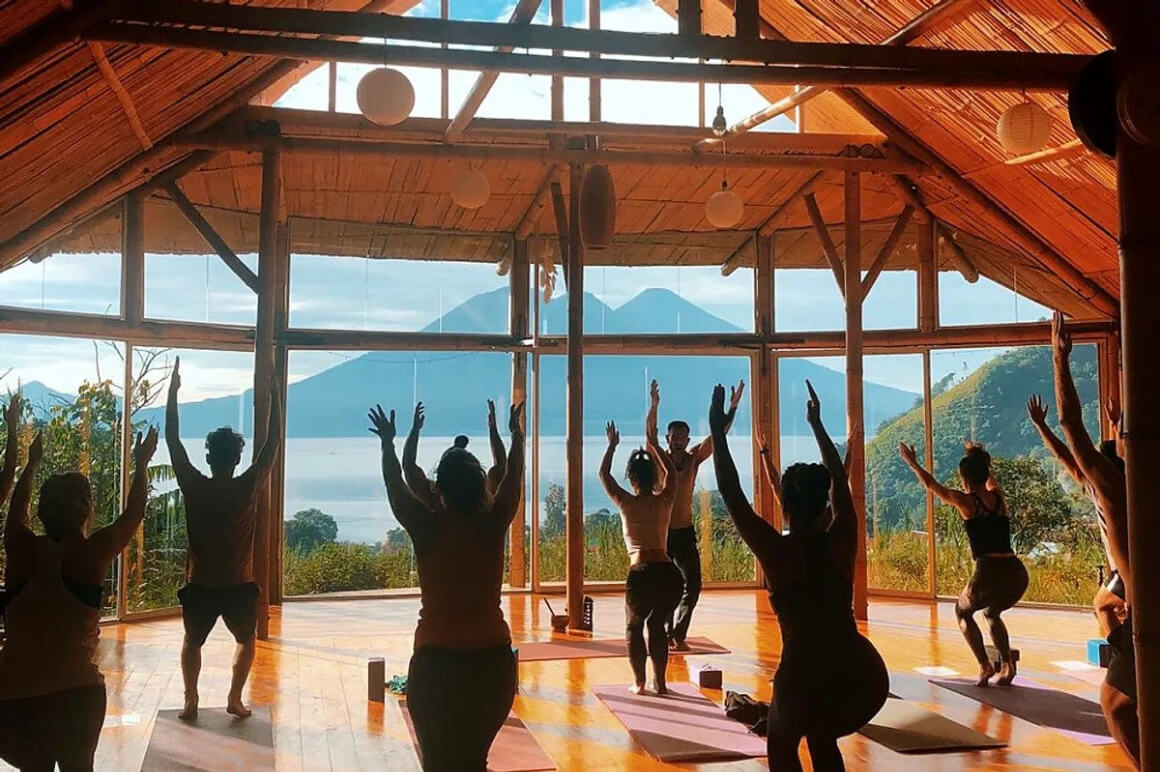 $
Lake Atitlán, Solola, Guatemala
Solola is a relatively small town that is the land of people who are directly descended from the ancient Mayans. It's the capital of the department of Sololá and close to Lake Atitlán.
Retreats in this area are perfect for anyone who needs a combination of city access and natural landscapes during their stay. This city access plus the very affordable price makes it a great choice for solo travelers and backpackers who don't have a big budget and want to be close to the city to make new friends.
This retreat will help you to find balance in yourself and in your daily life. It's for all levels and offers twice-daily yoga classes as well as plenty of free time that you can use to explore your inner or outer world.
You'll learn about the yoga lifestyle, not just about yoga at this retreat, and have access to classes on a range of topics like astrology, making natural body care workshops, and Ayurveda.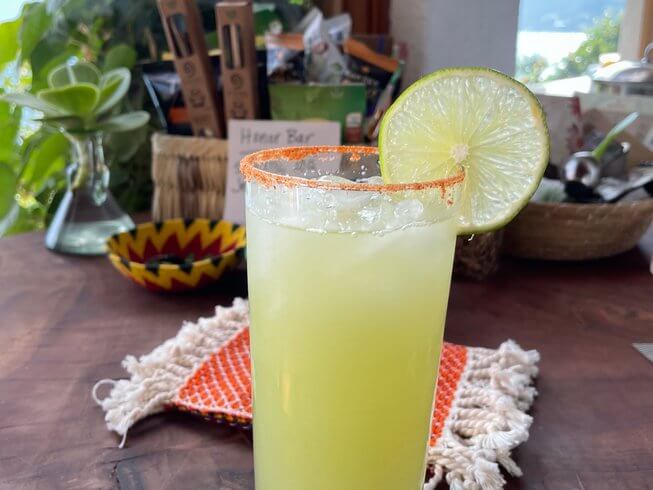 If you have a bit more time to spend on a retreat and a bit more money, then this option will give you a really solid grounding and help to make a huge difference in the health of your mind and your body. All the practices at the retreat are designed to help you cleanse and detox your body.
You'll drink tasty juice made from cayenne, lime, and raw cane to gently but firmly cleanse your body, do yoga to help detox your body, and also participate in body care and astrology workshops, as well as a Temazcal Ceremony and Mayan medicine tour.
You can also take part in a "Discover your Dosha" Ayurveda workshop where you'll learn the best Ayurvedic practices for your body and optimum health!
Don't forget insurance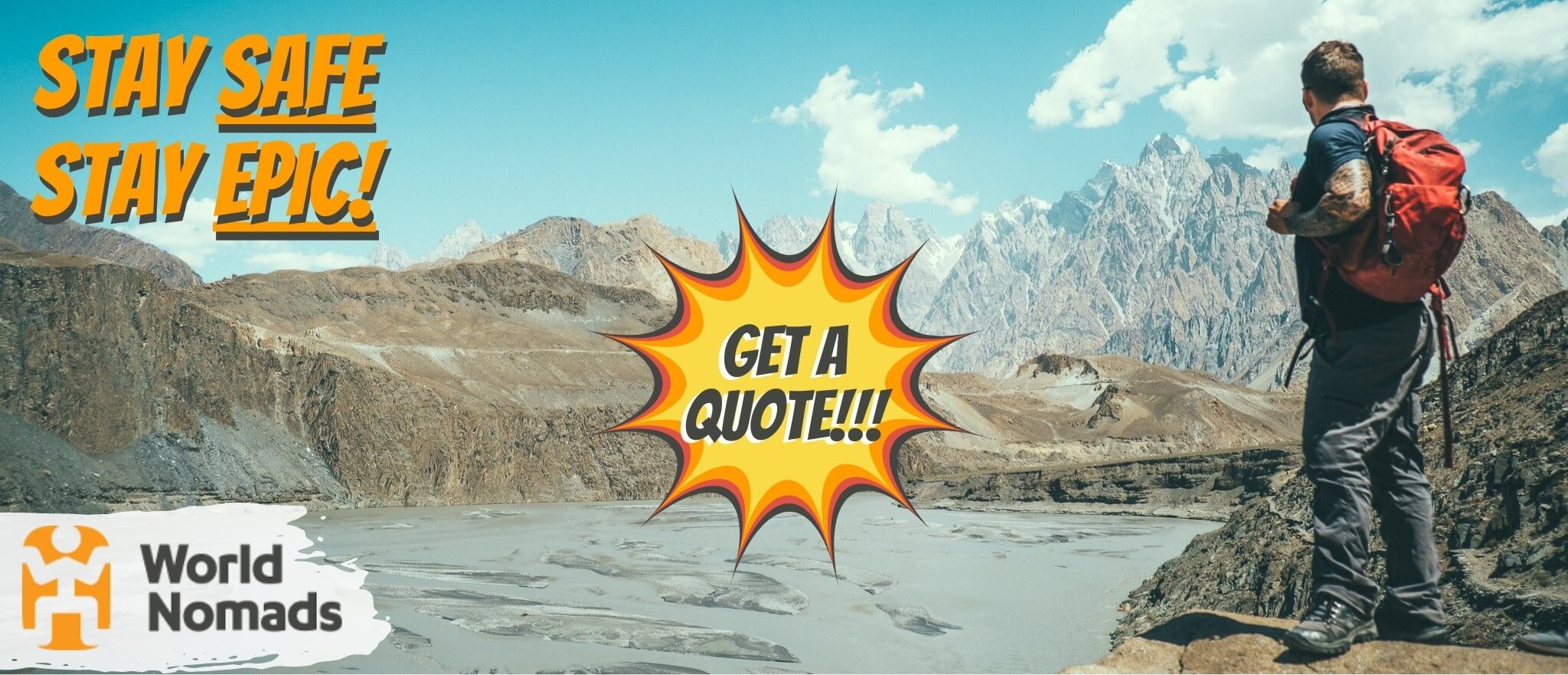 World Nomads' mission is to support and encourage travellers to explore their boundaries. They offer simple & flexible travel insurance, and safety advice to help you travel confidently.
They've been doing it since 2002 – protecting, connecting, and inspiring independent travellers just like you.
Get a quote below or read our in-depth review!
World Nomads provides travel insurance for travelers in over 100 countries. As an affiliate, we receive a fee when you get a quote from World Nomads using this link. We do not represent World Nomads. This is information only and not a recommendation to buy travel insurance.
Final Thoughts on Yoga Retreats in Guatemala
Guatemala is an intensely spiritual land, with a unique culture and a long history that informs and permeates every aspect of the country. This makes it the ideal place to completely disconnect from your everyday life in order to evaluate it where necessary.
If you're ready to go through the intensive process of making your life more meaningful and more aligned with your inner self, then a yoga retreat is right down your alley.
Whichever retreat you decide on, I hope that you find what you're looking for and it helps you down your path of rejuvenation and healing.
---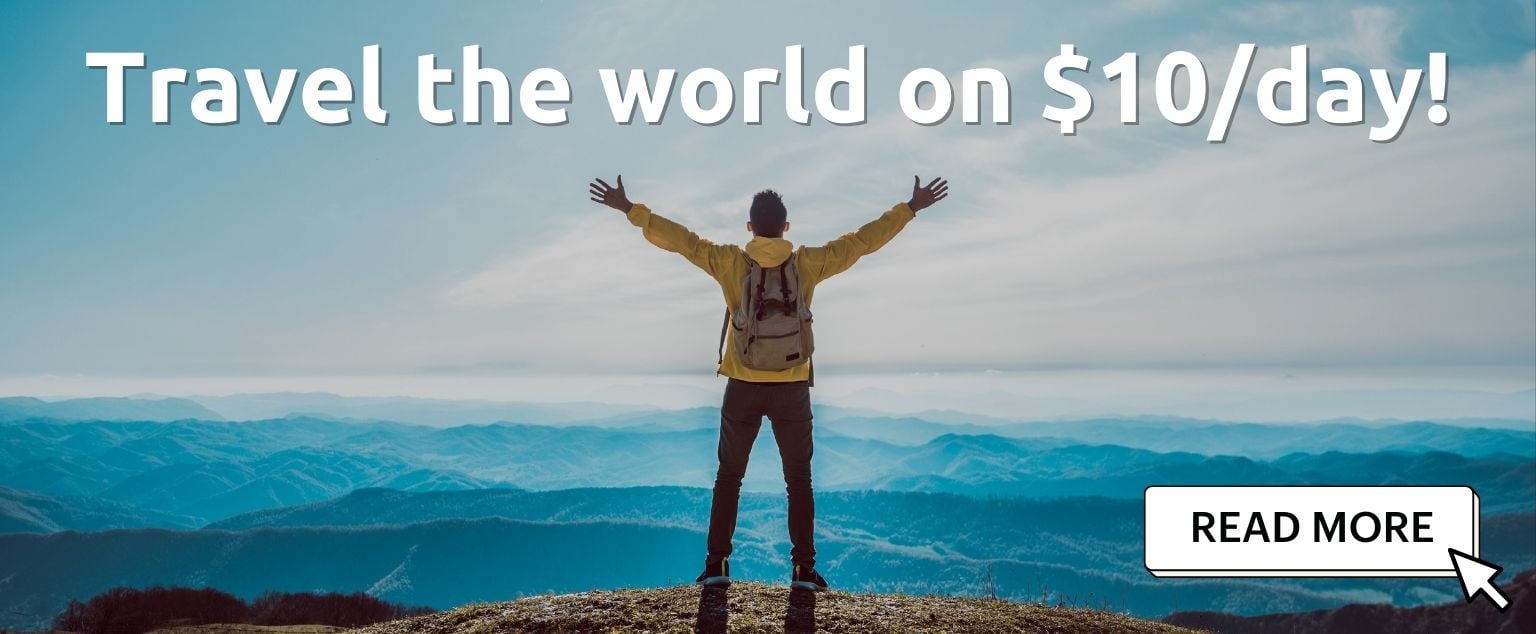 And for transparency's sake, please know that some of the links in our content are affiliate links. That means that if you book your accommodation, buy your gear, or sort your insurance through our link, we earn a small commission (at no extra cost to you). That said, we only link to the gear we trust and never recommend services we don't believe are up to scratch. Again, thank you!