For such a small country, the list of Things To Do in Guatemala is endless. Within 42,042 square miles, Guatemala offers colonial cities, cobalt blue lakes, fascinating culture, lush jungles, ancient ruins, tons of volcanos (a few of which are extremely active), and plenty of underrated treks throughout the amazing countryside.
This is undoubtedly the most diverse country in Central America, and the experiences and landscapes you will find in Guatemala have been captivating travelers for decades.
I have visited Guatemala several times now, having extended family there, and backpacked the entire country twice.
On my most recent trip, I spent a month visiting the places that no one goes to… My adventures led me down rough roads to crystal clear swimming holes with no one else in sight, and to rural villages only reachable by foot.
In this guide, I will lay out the most epic and incredible things to do in Guatemala.
Let's get right to it…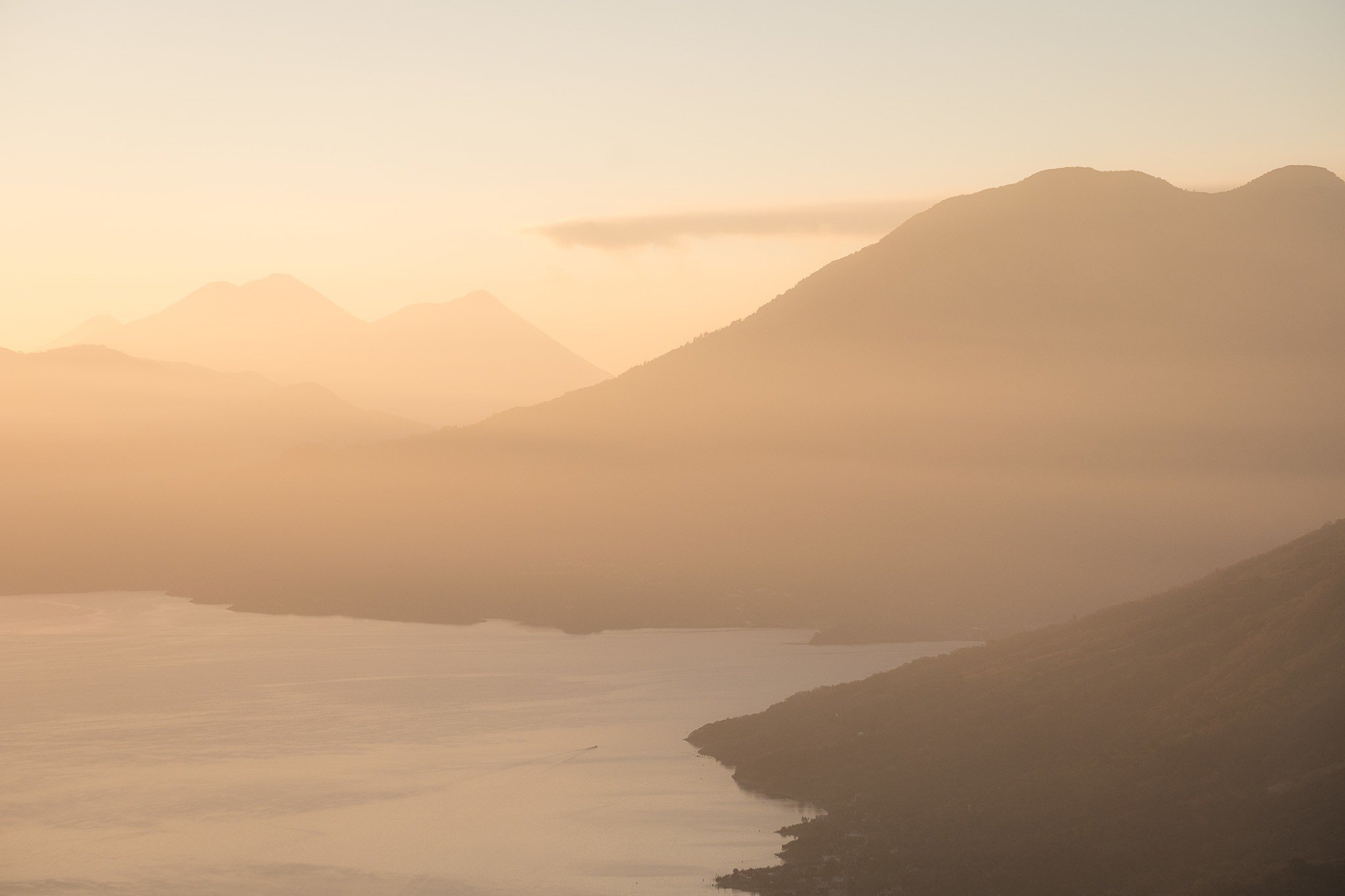 30 Best Things to do in Guatemala
You would think that after 12 plus visits, I would have checked everything to do in Guatemala off my list, but it seems that I leave with an even longer list for what to do in Guatemala at the end of each trip. There are so many hidden gems and undiscovered paradises here!
I absolutely love this country and never run out of things to do in Guatemala, but that's not to say that backpacking in Guatemala doesn't have its challenges.
The roads can be rough and the adventures can get pretty wild! Some areas are not as safe and, at the very least, you do have to keep your wits about you, but ultimately, this is one of the best countries to visit in the world. (And I say that as a woman traveler who has been to over 30 countries.)
There are few countries where I have encountered such rich (and authentic) indigenous culture and friendly people, sheer natural diversity, and rich (though turbulent) history jam-packed into such a small country.
There is no question that Guatemala's star attractions include Lake Atitlan, Antigua, and Tikal, and you'll soon see why.
But on this list for what to do in Guatemala, we'll go much, much deeper than the top attractions. Some of my favorite places to go and things to do in Guatemala will take you from the border of Mexico and deep into the highlands to the Caribbean sea and jungles of Péten.
1. Explore the Villages around Lake Atitlan
While it is nearly impossible to pick my favorite place in Guatemala, Lake Atitlan is definitely a close first. There is a reason many travelers consider Lago Atitlan one of the best places to visit in Guatemala.
It is a poetically beautiful: a 50 square mile deep blue lake surrounded by 3 volcanos and dozens of villages, each with its own unique atmosphere.
Because each village offers a completely different experience, exploring multiple villages around Lake Atitlan is one of the best things to do in Guatemala. The three most popular villages are Panajachel, San Pedro, and San Marcos.
You'll probably start in Panajachel, as it's the most convenient town to reach from the capital, airport, Antigua, and more. (You can also bus in and out of San Pedro.)
Pana has a nice mix of everything – good hotels, great location for sunset, a variety of restaurants and a decent market – but it's also one of the more noisy and polluted towns, being the gateway of Atitlan and all.
Some people love Pana, and a lot of expats have been living here for years, but I would choose to stay elsewhere on the lake for a more relaxing visit.
I always tell travelers there are two types of backpackers: those who stay in San Pedro and those who stay in San Marcos.
San Pedro has the best nightlife and San Marcos has the best vegetarian food. I'm not really joking either. I appreciate both towns for what they are – these are great spots to base yourself if you want to be close to other travelers, things to do, and good food.
San Pedro is where you will find many Spanish schools, tourist offices, and plenty of bars and backpacker jaunts as well as cheap food and chill restaurants.
San Marcos is for all things alternative and cosmically aligned. It's pretty stereotypical: think yoga classes, healthy cafés, dance circles, and cacao ceremonies. I've found that people either love or hate San Marcos. If it's not your scene, it's not your scene, though it's my scene!
It is worth coming to San Marcos for a healthy lunch, at the very least, as the town also has some of the best views of the lake.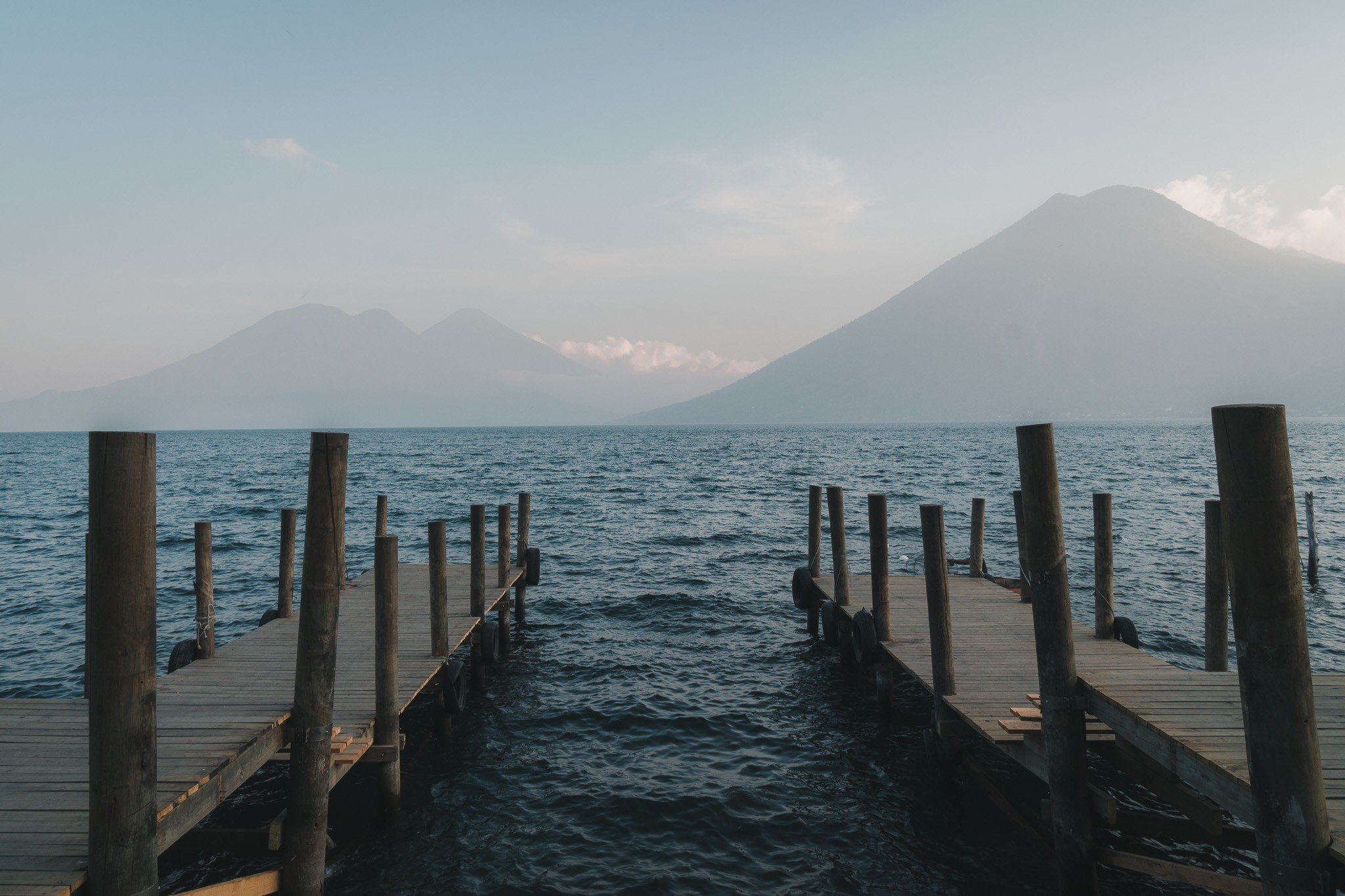 San Juan is just a short boat or tuk-tuk from San Pedro. Here you'll find some of the best textiles, weaving, art, and cooking classes. The locals are ultra laid back, and this is my favorite town, personally. If you are going to take Spanish lessons around Lake Atitlan, stay here versus San Pedro.
Just a tuk-tuk from San Marcos is the tiny town of Tzununa. Come here to visit Bambu Guesthouse and awesome permaculture farm, Atitlan Organics.
Santa Cruz is also on the same side of the lake and a nice village to spend a couple of nights as it has some of the best views of the lake. I have stayed at La Iguana Perdida before and really enjoyed relaxing in the hammocks after a tough trek, but there isn't much to do here, and once the boats stop running you're sort of stuck. I recommend a visit to the co-op restaurant, CECAP, at the top of the restaurant.
Across the lake is the town of San Antonio, known for its church, markets, and beautiful pottery.
There are other villages around the lake like Santa Clara and San Pablo, but there isn't much to do here for tourists.
That said, I've heard really great things from a friend of mine about The Hermitude, a silent retreat center in San Pablo! Unfortunately, I heard about The Hermitude the day before I left, so I didn't get to go, but such is Lake Atitlan. There is so much to discover here!
However, there are plenty more yoga retreats in the area, too.
I would allow at least 3 full days to visit Lake Atitlan, but you can easily spend weeks. It's a good spot to base yourself for Spanish lessons too.
2. Overnight Hike up Volcano Acatenango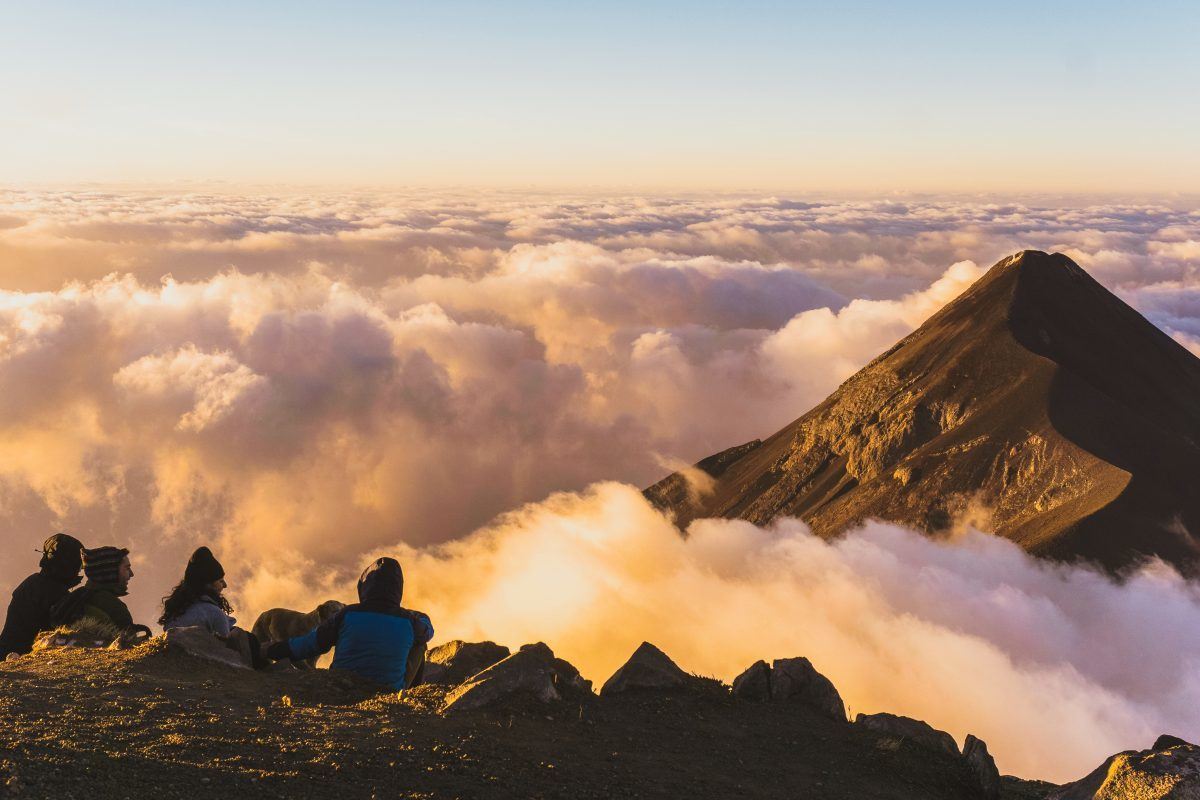 This is one of the best hikes in Guatemala, hands down. It's also one of the toughest, simply because Volcano Acatenango's sheer steepness that doesn't really let off. The beginning is also one of the steepest parts of the hike, so that's not great for morale.
Keep on trekking, though!
The hike to most base camps takes an average of 4-5 hours depending on your physical fitness. Badass trekkers might make it in 3 hours. From the base camp, you can set up camp and watch Volcano Fuego erupt throughout the night.
In the morning, you'll hike up to the summit (which is often too cold to camp on) and watch the sunrise over Volcan Fuego. From there, you'll go back to camp, break down, and get back to the bottom by midday.
No words can describe how epic this hike is. Volcan Fuego is erupting every 10 minutes at the moment of writing (April 2019)! There are some tours that will even take you on top of Fuego, but not without risks. A massive eruption killed hundreds of people just last year (June 2018).
3. Picnic in Tikal National Park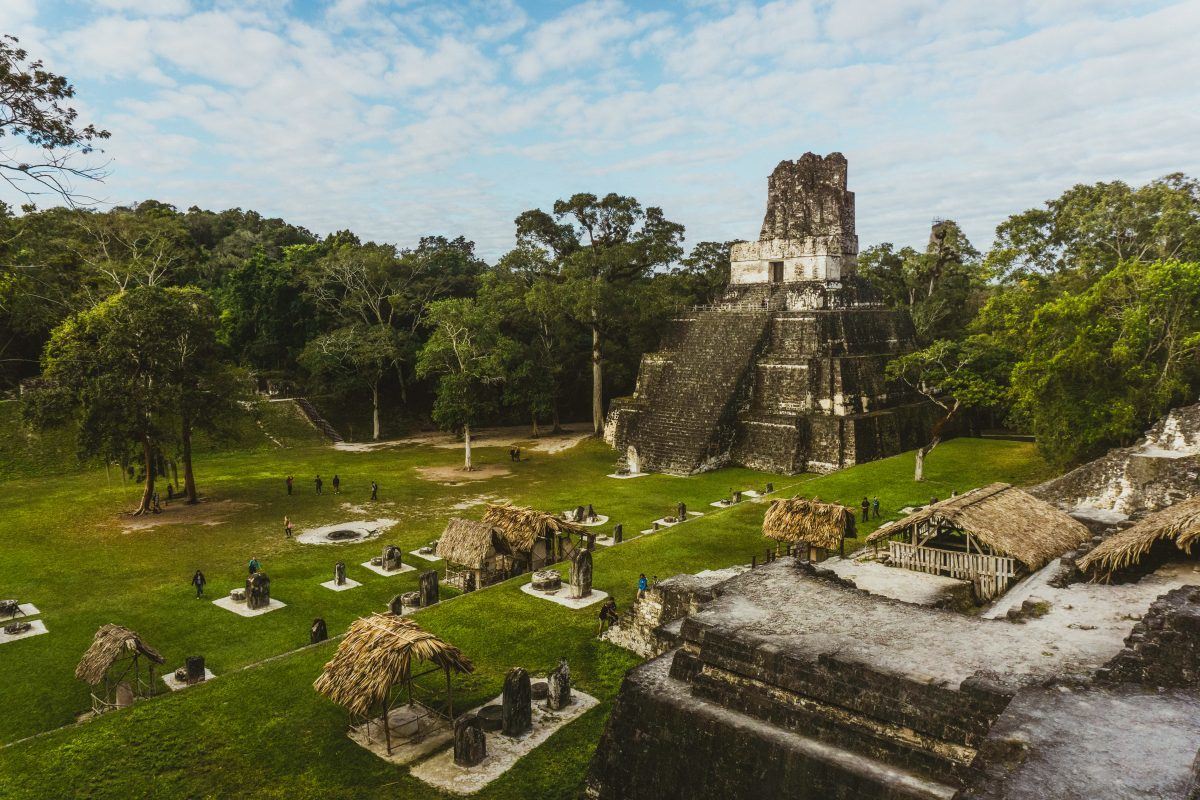 Undoubtedly visiting Tikal is one of the top things to do in Guatemala.
I have visited several Maya ruins in my time: Chichen Itza in Mexico (overrated compared to Tikal), Palenque in Mexico (still awesome just because of its remoteness), the Tulum ruins, and a few other ruins in Guatemala and Honduras, but none of them hold a candle to Tikal.
The remarkably restored temples stand tall over the jungle. Equally compelling is the diverse wildlife throughout the national park.
The 47 meter-high Tikal Temple 1 is impressive enough, but The North Acropolis and Plaza of Seven Temples are also breathtaking.
Best of all, the park is crowd-free (except for holiday weeks), so you can picnic in the lawns among Tikal's grand ruins. It's the perfect way to spend a relaxing day in Guatemala after a long and gnarly drive from the capital or Belize.
As I mentioned, the jungle itself is magical. You can spot toucans, spider monkeys, and maybe even a tapir or jaguar if you're lucky!
4. Chase Waterfalls in the Alta Verapaz Province
Alta Verapaz is a province in Guatemala that is best known Semuc Champey, a series of cascading waterfalls and limestone pools. Visiting these turquoise blue pools is a highlight for any traveler.
The waterfalls don't stop at Semuc Champey, however. There are tons of other incredible places to visit in this region but you will need private transportation. A few examples are Sacmok, Las Conchas, and Chixoy River.
With a little imagination and adventurous spirit, you can chase waterfalls throughout Verapaz to your heart's content.
5. Go on a Multi-day Trek
Oh boy, where do I even start?! There are so many amazing and incredible treks to do in Guatemala, but most tourists only go on the same 2 or 3. The most famous multi-day treks are overnight summits to Acatenango and Tajamulco, which are classic hikes that have received their own places on this "Top Things to Do in Guatemala" list.
Another famous trek is the 3-day excursion from Xela to Lake Atitlan, where you stay in Mayan villages connected by dirt footpaths.
I have done all of these hikes, and they are truly amazing, but if you have more than a couple of weeks in Guatemala, consider a few other lesser-known hikes.
You can do the overnight hike from Cerros Quemados to the Fuentes Georginas hot springs, the 3-5 day hike from Nebaj to Todos Santos, and a 5-day hike through the jungle to the El Mirador ruins, for example. There are dozens more, mostly in the Xela, Ixil, and Petén regions.
If you plan to get adventurous I highly recommend hiring a local guide. It's safer and a better overall experience, as you'll learn about the nearby culture and nature.
6. Explore Laguna Brava in Huehuetenango
Near the border of Mexico, Laguna Brava is a karstic lake fed by several streams. It is quite isolated from the rest of Guatemala, and it takes time and a four-wheel drive car to reach Laguna Brava. For that reason, most of the crowds stay far away, but this lake is one of the most beautiful places in Guatemala.
Once you arrive, you need to hike down to the shore. You can explore the waterfall on the lake as well as the cenotes by boat. I definitely recommend camping, though I am pretty sure you will need to set this up with a tour.
7. Take a Class in San Juan, Lake Atitlan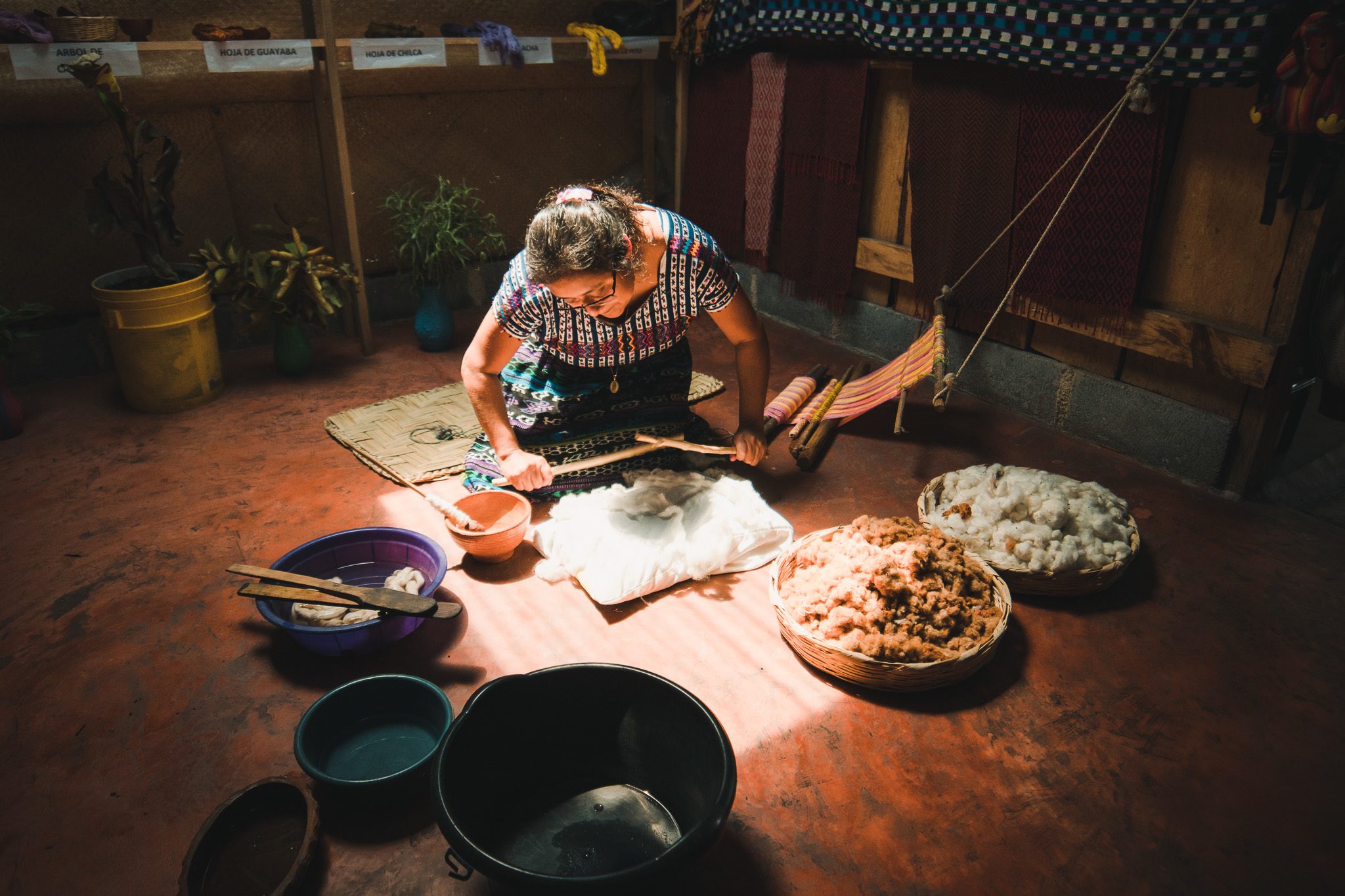 Guatemala's textiles and fabrics are intricately woven into Maya history and culture (see what I did there!?). The handicraft production in this country is a part of the Mayas' daily life, and the locals still wear their traditional clothing. Some of the best places to shop include Panajachel, Chichi, and Antigua, though my all-time favorite place is the town of San Juan.
San Juan is unlike anywhere else in Guatemala. The town grows its own organic cotton and dyes it with natural resources, such as flowers, peppers, and even insects. The entire cotton, dying, and weaving process takes months and as someone who took a crash course on spinning cotton, I can attest that it is not easy!
San Juan is also unique because of its various co-ops, where several to dozens of families come together to make and sell their products.
Make sure to visit San Juan on Lake Atitlan and at least get a demonstration of the weaving process! Even if you are not into weaving or fabrics, you'll find the process super interesting, and I'm willing to bet you won't leave empty-handed as their hand-made woven work is truly unbelievable!
8. Roast Marshmallows on Pacaya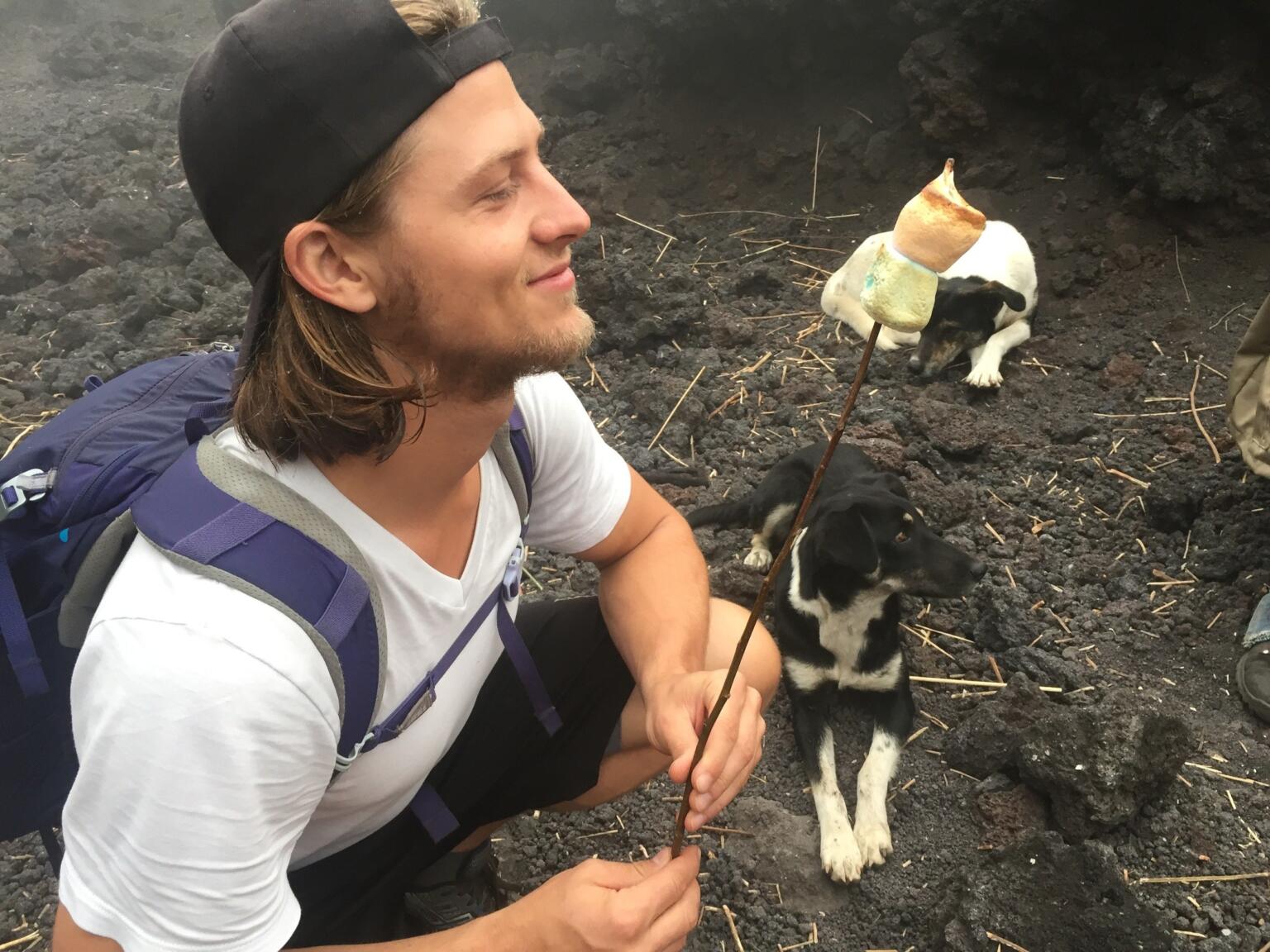 Nothing screams epic more than toasting a marshmallow by the heat that radiates through an active volcano's cracks.
Standing 2,500 meters tall, Pacaya is one of the 3 (well, technically 4) active volcanos in Guatemala. It's also the "easiest" or at least the shortest volcano to climb, as it only takes a couple of hours to reach the top.
Towards the top, you can see glowing, molten lava flowing down the volcano in streams! One of the coolest and most unique things to do in Guatemala is roast marshmallows over the burning lava flow on Pacaya. I mean, how many places in this world can you do such a thing?!
9. Visit Authentic Maya Villages in the Mountains of Ixil
I briefly mentioned that you can hike in the Ixil region of Guatemala. This region is one of the most unique places to visit in Guatemala, as it doesn't get more authentically Maya than here.
Ixil has its own culture that you can experience through regional dishes like Boxbol, hiking to villages only reachable by foot, and shopping for food and textiles in the local markets.
Keep a look out for the women's red skirts! This is a style very specific to Nebaj and the Ixil region! Most women learn to weave their own colorful clothing when they are quite young. The style of weave is called a huipil; skirts and dresses made out of cotton and natural dyes often woven with intricate designs native that represent their villages.
Aside from the beautiful culture, the nature and mountains around Ixil are breathtakingly beautiful. There are many hikes you can do in this area that take you through forests and up to mountains around 4,000 meters, stopping in Maya villages along the way.
The people here are very friendly, though are generally shyer. During the height of the Civil War in the 1980s, thousands and thousands of civilians were killed in genocidal acts, often because the villagers did not want to side with the military nor the guerillas, or simply because they were Mayan.
It is a dark time in recent history that people are still recovering from. That said, I urge you to explore this beautiful culture nestled among rolling green hills, jungles, and mountains, and learn a bit more about their history too.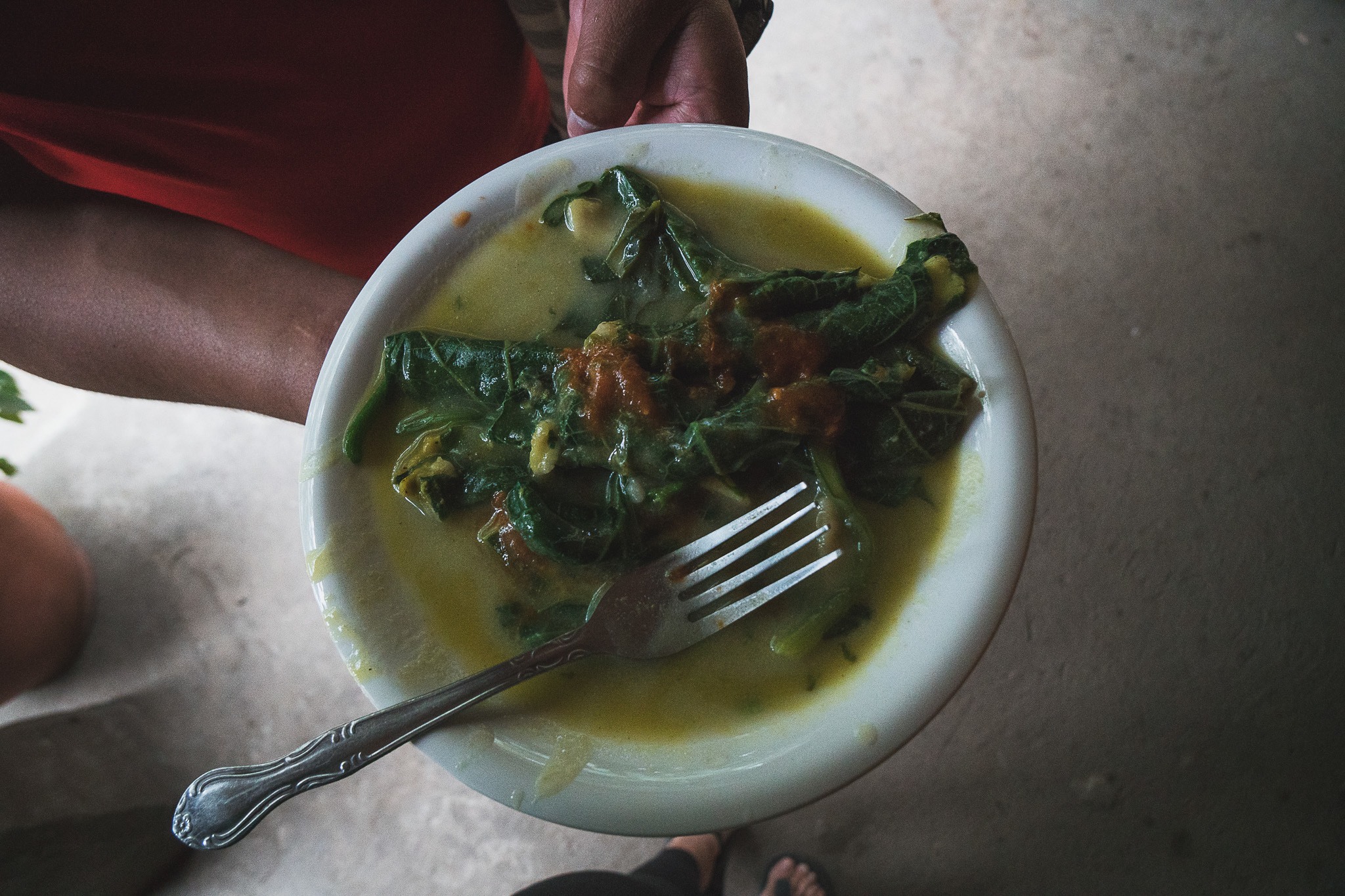 10. Practice Yoga at the Bambu House and then Visit Atitlan Organics
I absolutely love the Bambu Guesthouse and Atitlan Organics. Everything they are doing here is incredible, for the locals, for the planet, and for your health! For one, the Bambu Guesthouse is built entirely out of natural materials, including the epic yoga deck.
The staff here goes out of their way to make the guesthouse feel like home. They also cook amazing, healthy, and organic meals from food grown at Atitlan Organics, or by other local farms. Just chilling out here for an afternoon is one of the most relaxing things to do in Guatemala.
If you do not know anything about permaculture, then a guided visit to Atitlan Organics is a must! Here, you can learn how to grow organic, sustainable food that works in balance with nature, not against it.
They lead permaculture design courses throughout the year and do an especially good job at teaching farmers how to actually yield a profit.
11. Swim in Laguna Lechua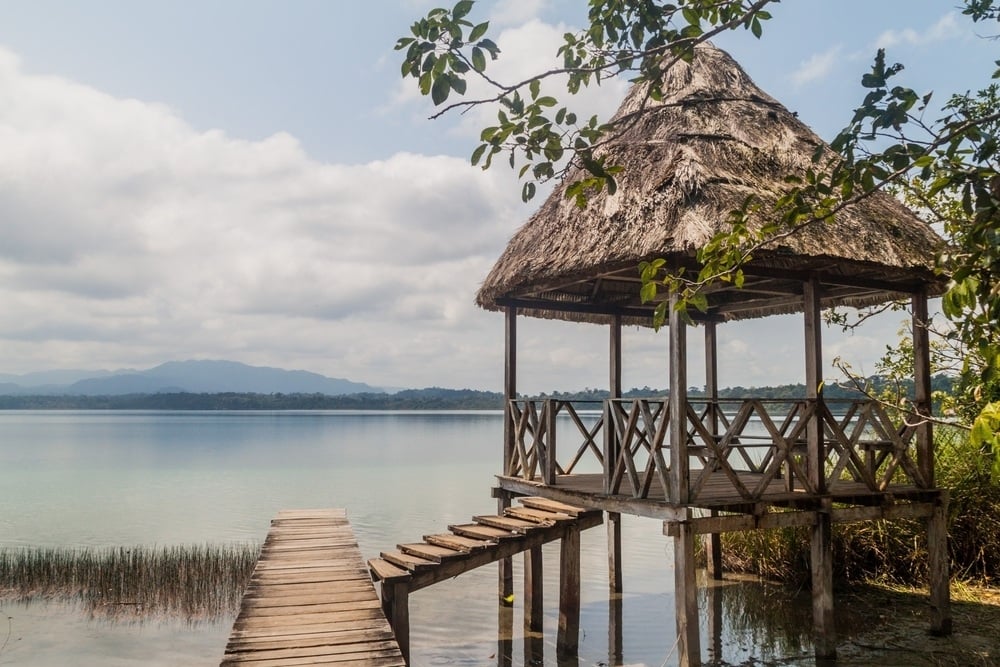 While a bit of a trek to get here, this calcitic, bright turquoise lake is located in the middle of Laguna Lachua National Park. Visiting this oasis in the middle of the jungle is one of the most relaxing things to do in Guatemala.
You can hike around the lake as well and swim in the waters. It's clean and well-protected too.
12. Go Shopping in Chichicastenango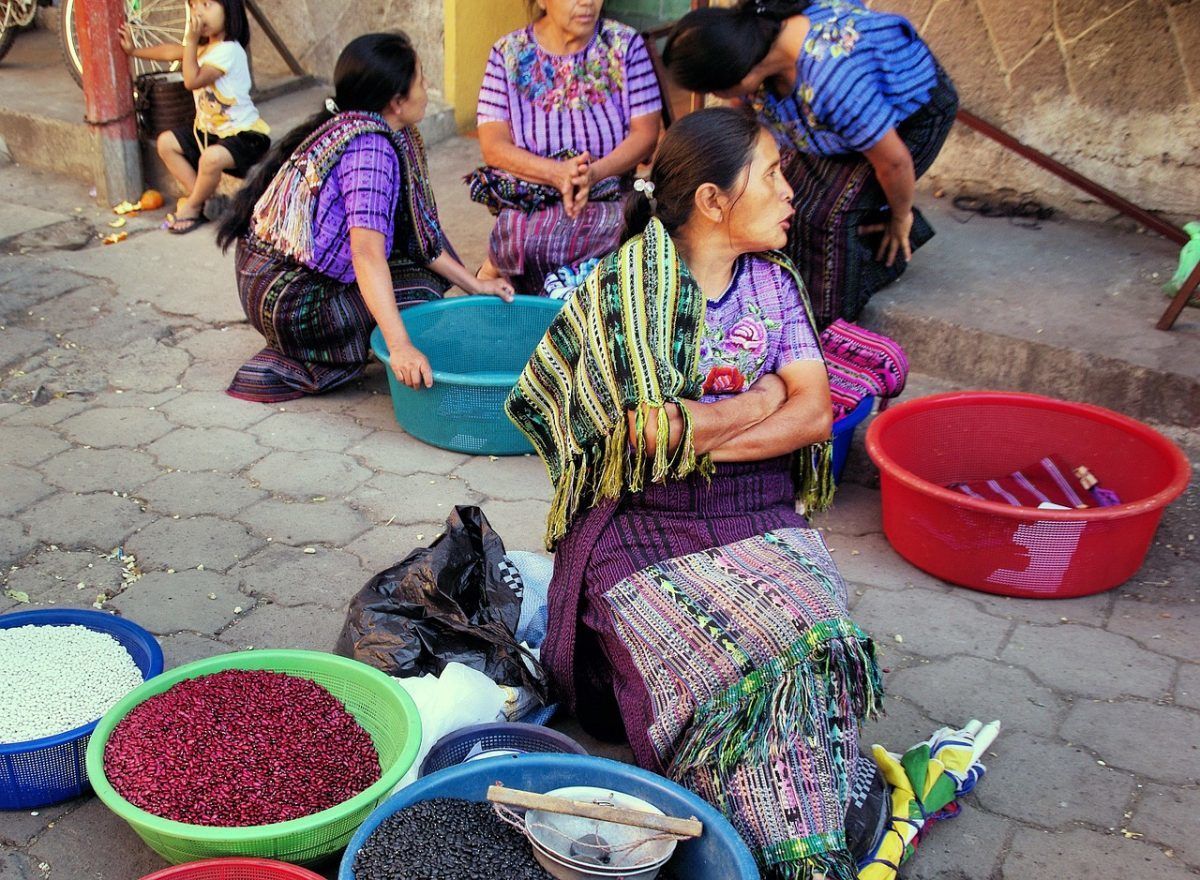 More than just a place to shop, visiting Chichi allows you to peak into the daily life of indigenous culture at this spiritually charged town, the crossroads for different Maya communities, who all come together to sell and buy their foods, livestock, textiles, and pretty much anything else you can think of.
This is the biggest market in Central America, and definitely not to be missed! The market takes place twice a week: Thursdays and Sundays.
13. Soak in Hotsprings at Fuentes Georginas after a Hike
Deep in a misty forest, you'll find volcanic hot springs known as Fuentes Georginas. This is a great place to spend an afternoon and escape the city of Xela. Even better, come here after a hike up Santa Maria to soak your sore muscles.
You can even hike to Fuentes Georginas as part of an overnight hike!
14. Walk around Antigua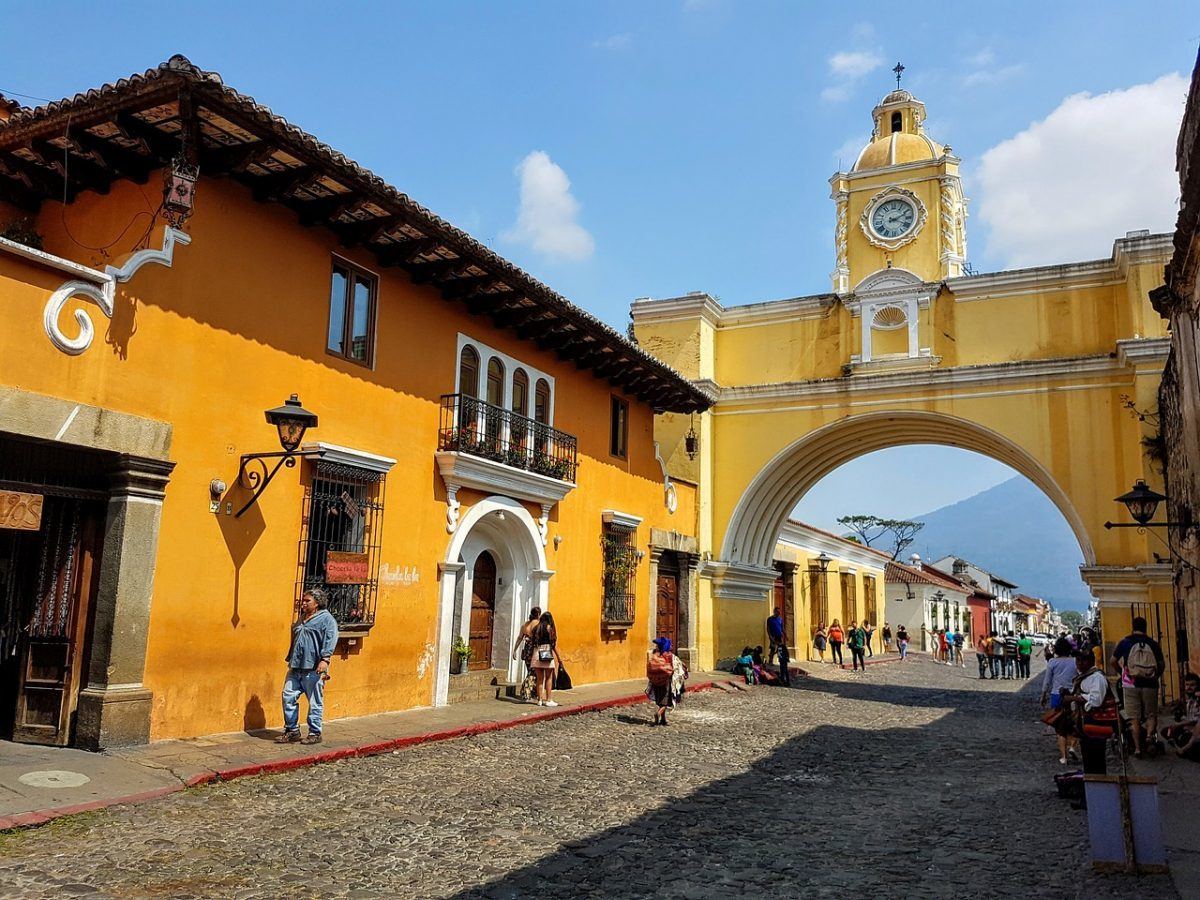 There is no denying Antigua's beauty. Its colorful buildings and cobblestone streets will transport you back in time.
While a touristy city, some of the country's best restaurants and shopping are found here. Moreover, the surrounding volcanic peaks and coffee-covered slopes are not only a sight for sore eyes, but provide plenty of awesome activities to do around Antigua.
You can easily spend months in Antigua, and many travelers do by accident. Between Spanish classes, exploring the culinary and nightlife scene, hiking, engaging in the shopping, and experiencing the vibrant expat life, you'll never run out of things to do in Antigua.
15. Eat all the Tortillas and Drink all of the Coffee
These are the two staples of Guatemala cuisine! Enjoy them!
A quick lesson on Guatemala's tortillas: they are made out of three types corns: white, yellow, and blue!
While Guatemalans eat sweet corn off the cobb, called elote, most corn is left on the plant much longer to create a dry kernel to make masa (dough).
To make the dough, the kernels are boiled in cal which is lime (calcium). This is the traditional Mayan way of making tortillas. Not only does it taste delicious, but actually allows nutrients in the corn, such as niacin, B vitamins, and amino acids, to be more easily absorbable. The cal also adds calcium into the corn.
16. Boat along the Mangroves of Río Dulce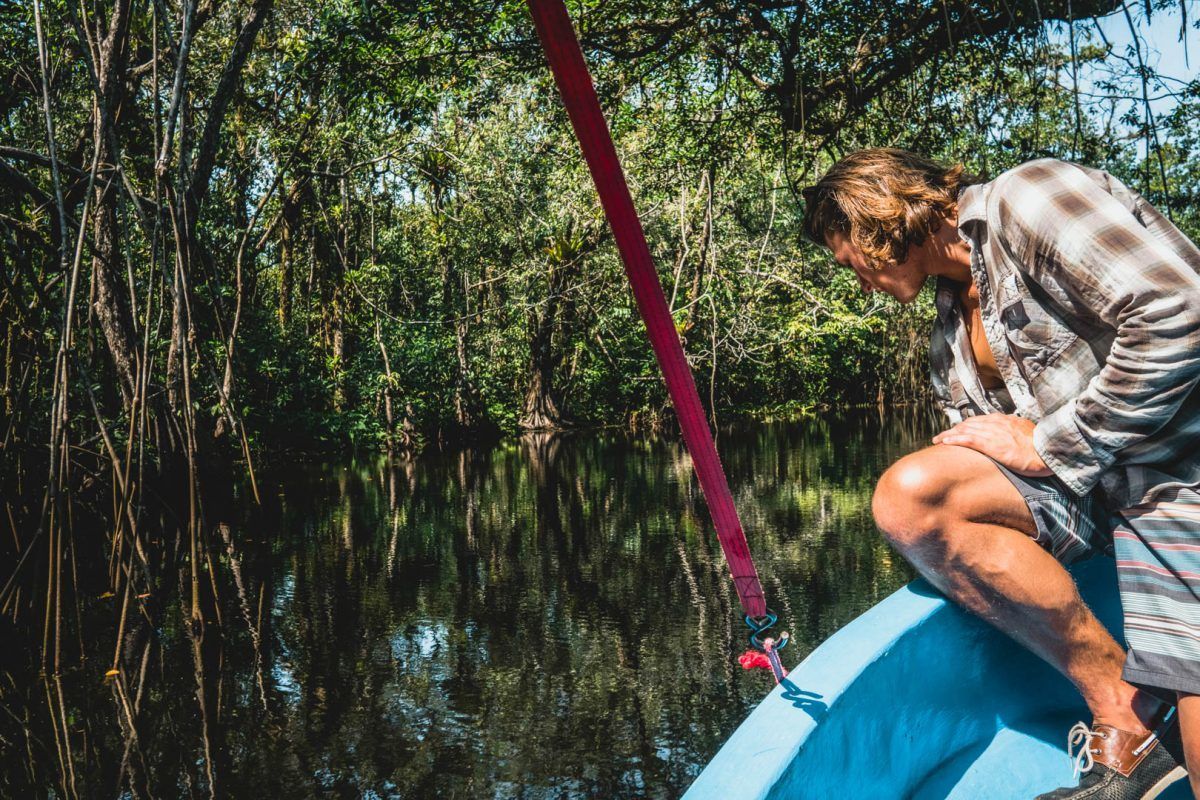 Translating to "sweet river," Río Dulce connects Guatemala's largest lake with the Caribbean coast. It is surrounded by lush, green vegetation, birds, and locals who live their life with the flow of the river.
Taking a boat along the river through the mangroves, stopping for lunch on the river, and even visiting the nearby waterfalls and hot springs is definitely an incredible adventure that feels like a real-life jungle cruise.
My favorite part about Rio Dulce is experiencing the local people's way of life.
17. Attempt a Thru-Hike of 7 Volcanos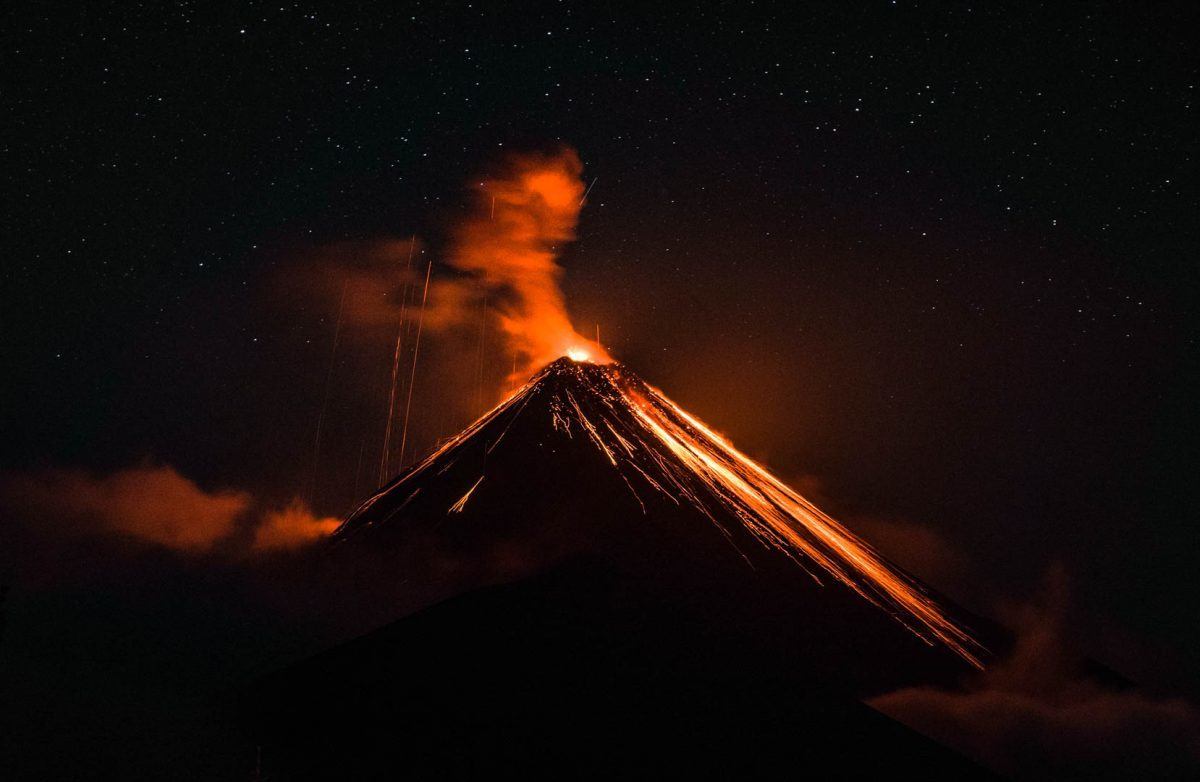 The geographical line of volcanoes is sacred to the Maya and integral to the country's history. They dominate the horizon in all throughout the Highlands, whether you are in Xela, Antigua, or Lake Atitlan. It would be a shame to visit Guatemala and not climb one, so why not climb 7!?
There are 7 volcanos that represent the ultimate hiking adventures: Pacaya, Acatenango, Fuego, San Pedro, Zunil, Tajamulco, and Santa Maria.
I dare you to hike all of these in one go, though you'll need about 10 days with a couple of breaks in between!
18. Visit a (Fair-trade and Organic) Coffee Farm
Guatemala grows some of the best coffee in the world! You will be spoilt for choices throughout Guatemala, but do your homework.
Since coffee grows much better at higher elevations, I'd forego the lowland and coastal plantations and visit farms in San Juan, the Ixil or Huehue region, or near Cóban instead, though they're much harder to get to… From what I've heard, however, many of the coastal plantations are spraying their coffee in massive amounts.
Conventional coffee sprays a shit ton of pesticides and fungicides, and well, not to get political, but big companies like Nestle and Starbucks come into these countries pay less than pennies on the dollar of what the crop is worth.
Support fair-trade and organic coffee whenever you can! It's also more fun to see how these farms are operating, as they actually pay their employees fairly and are much more inclined to farm regeneratively and diversify their crops (better for the planet).
19. Hike up Indian Nose at Sunrise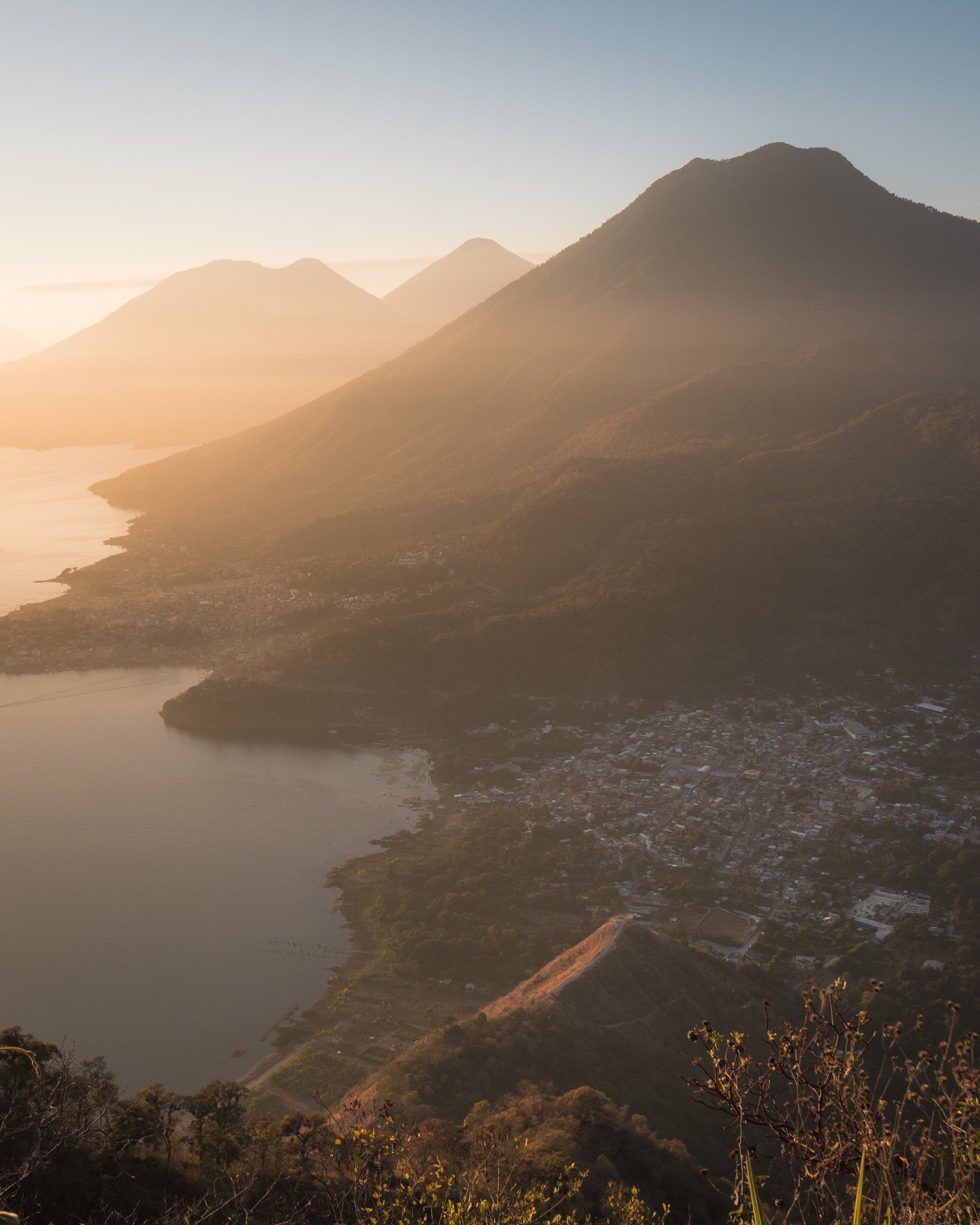 If catching an amazing sunrise is on your list of things to do in Guatemala, then this hike is for you. It's relatively easy but offers one of the best views of Guatemala's volcanos.
Honestly, it is arguably the best view in the country as you can see around 7 volcanos including Volcan Fuego erupting on a clear day.
Safety note: there are always rumors floating around Lake Atitlan regarding travelers who have been mugged or pressured to pay on the way up. I have heard these rumors each time I visit, but then I also know people who go up on their own.
The risk is yours, though I would just find a group and hire a guide if you have never done it, as it can be difficult to know which footpaths to take at the beginning, especially in the dark.
If you know where you are going and have a group, then you can probably just wing it, though you'll still be pressured to pay around 50Q at the top.
20. Take a Cooking Class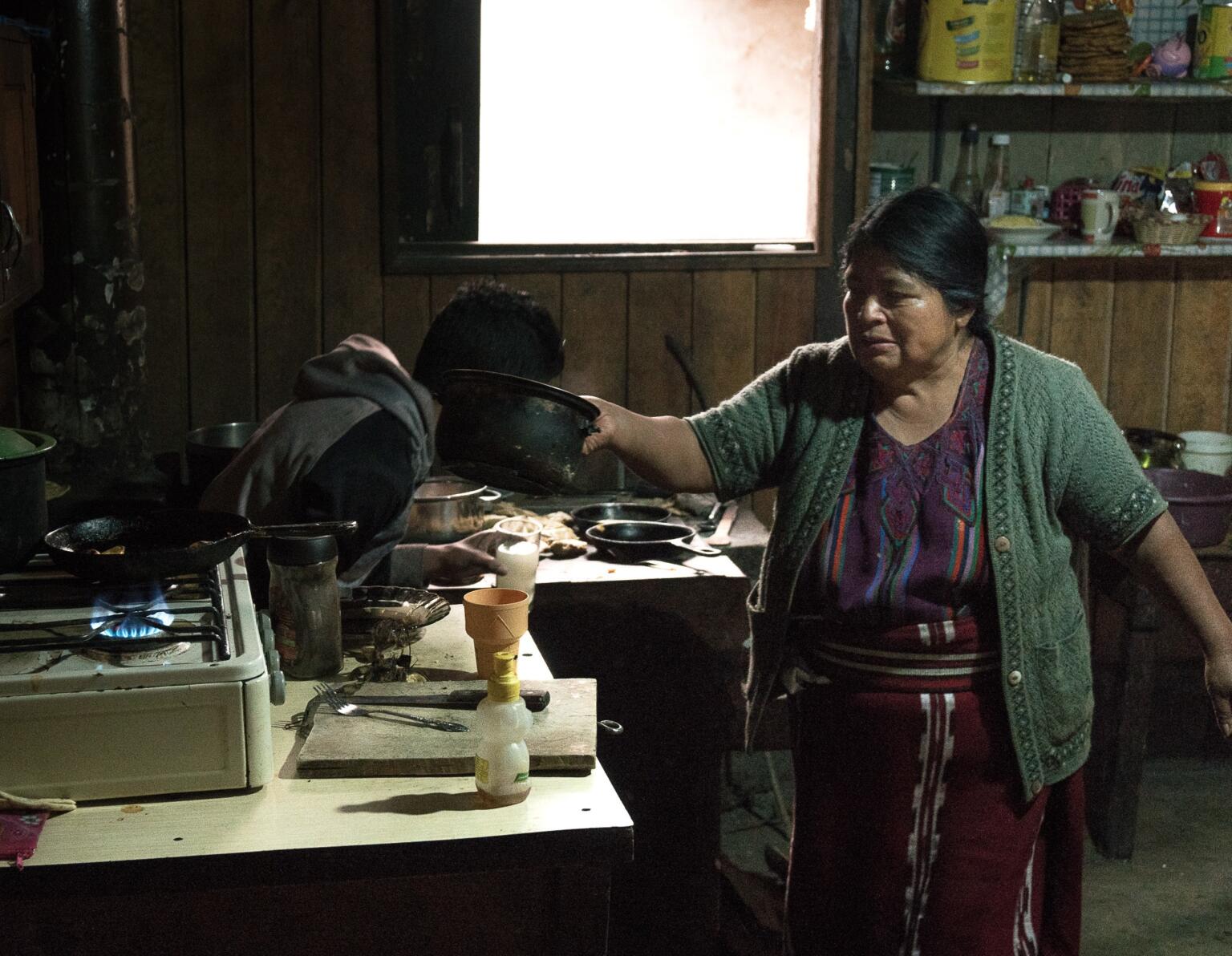 The best way to indulge in Guatemalan food is definitely through a cooking class! You will find some of the best classes around Lago Atitlan and Antigua.
21. Make Your Own Chocolate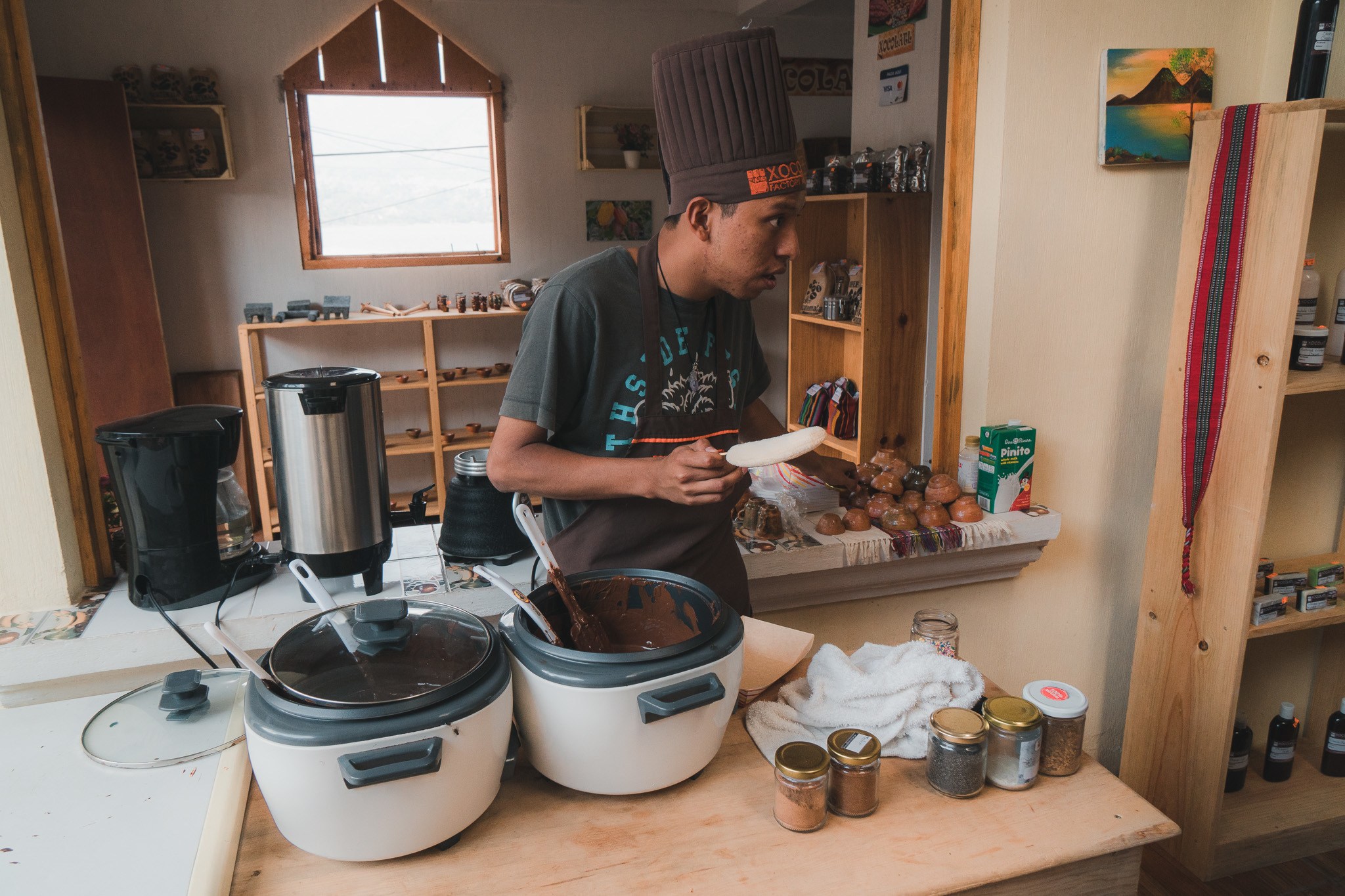 The Mayans were the first to actually consume Cacao, or rather drink it! They believed that drinking pure Cacao (raw chocolate) was a sacred act among their social rituals. From there, the Aztecs in present-day Mexico also adopted Cacao into their rituals, adding spices to the drink.
The Spanish conquerors brought the cacao back to Spain and then added sugar. Eventually, Henri Nestle from Switzerland helped formulate added milk to the chocolate and, well, here we are.
If you want to learn how real cacao and chocolate is made – you know, without the addictives and bs – Guatemala is a great place to do it! There are chocolate shops all over Antigua and Lake Atitlan that make amazing chocolate with cacao grown in the Verapaz region.
22. Summit Central America's Highest Peak, Tajumulco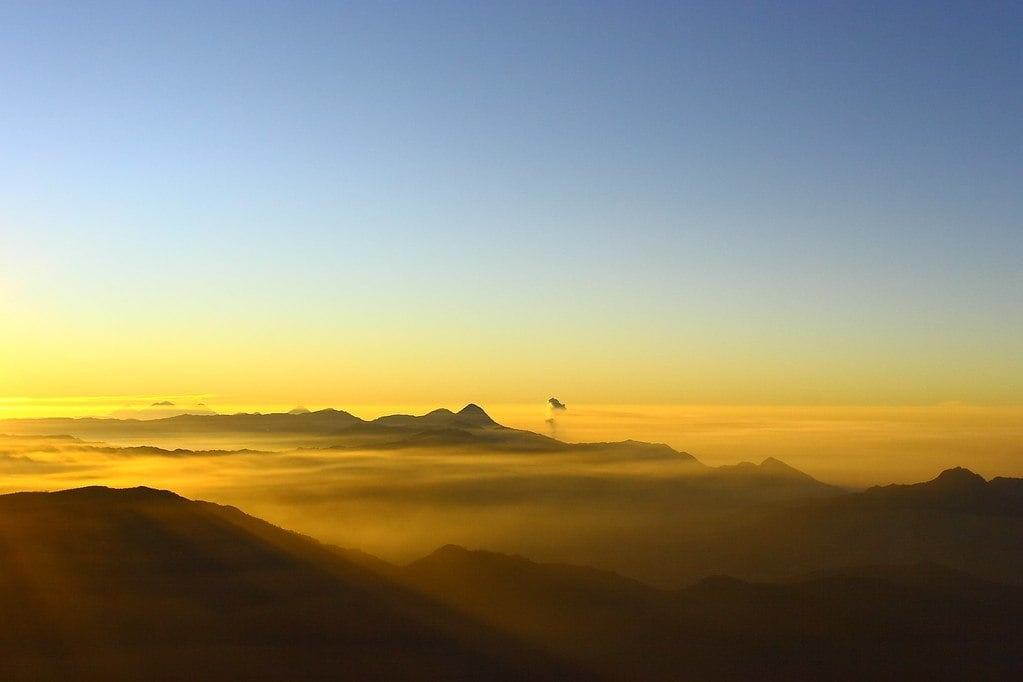 Volcan Tajumulco is a spectacle in itself. As the tallest peak in Central America, the views from the top are unsurprisingly epic. The hike itself is a tad challenging, but ultimately not as strenuous as Santa Maria or Acatenango.
Make sure to tackle this hike overnight, so you can watch the sunrise over Central America!
23. Read a Book on the Shores of El Remate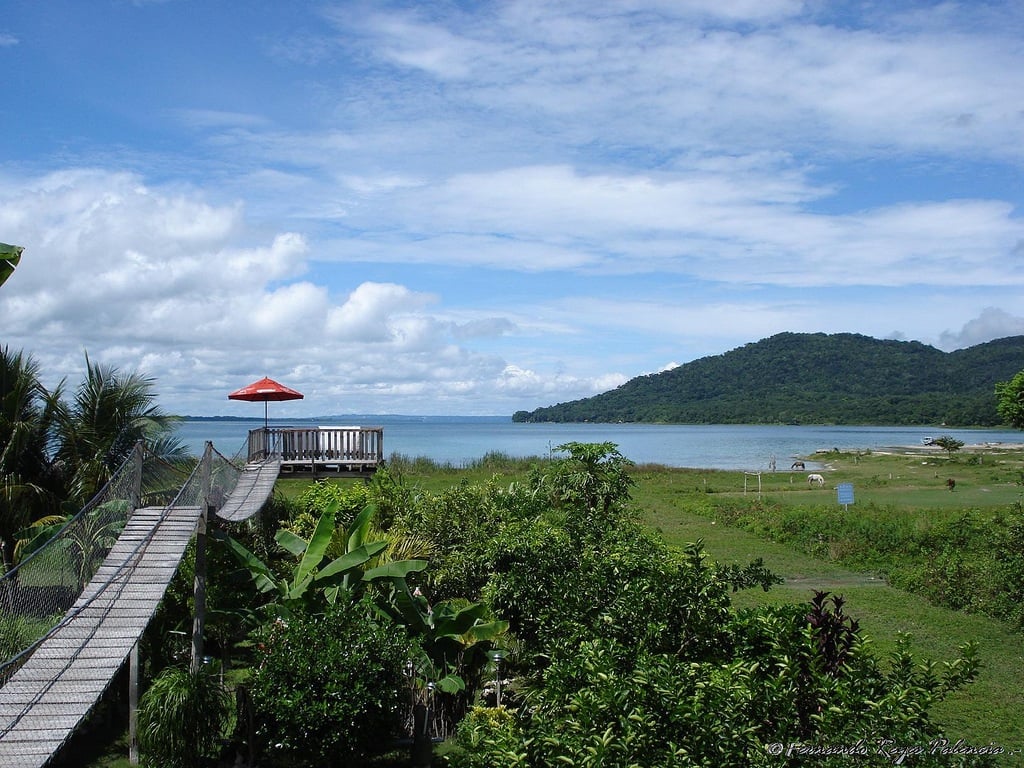 Most travelers find themselves passing through Flores, an island town in the middle of Lake Péten that tends to be the backpacker base for visiting Tikal and the surrounding area.
However, while staying in Flores, a lot of travelers happen to miss one of the most beautiful (and cleanest) spots on the lake: El Remate. There isn't as much to do here, except soak up the views and maybe finish that book you've been putting off, but it sure is beautiful.
24. Visit a Cenote… in Guatemala
A cenote is a deep, clear, water-filled sinkhole created in limestone when an underground cave collapses. There are thousands of them in the Yucatan Peninsula of Mexico, some of which have become extremely popular to visit in the last decade, especially around Tulum.
But, did you know that there are cenotes in Guatemala too!? A few include El Cimarron and Cenotes de Candelaría in Huehue, and Crater Azul in Péten.
25. Eat Street Food and Explore the Night Markets in Xela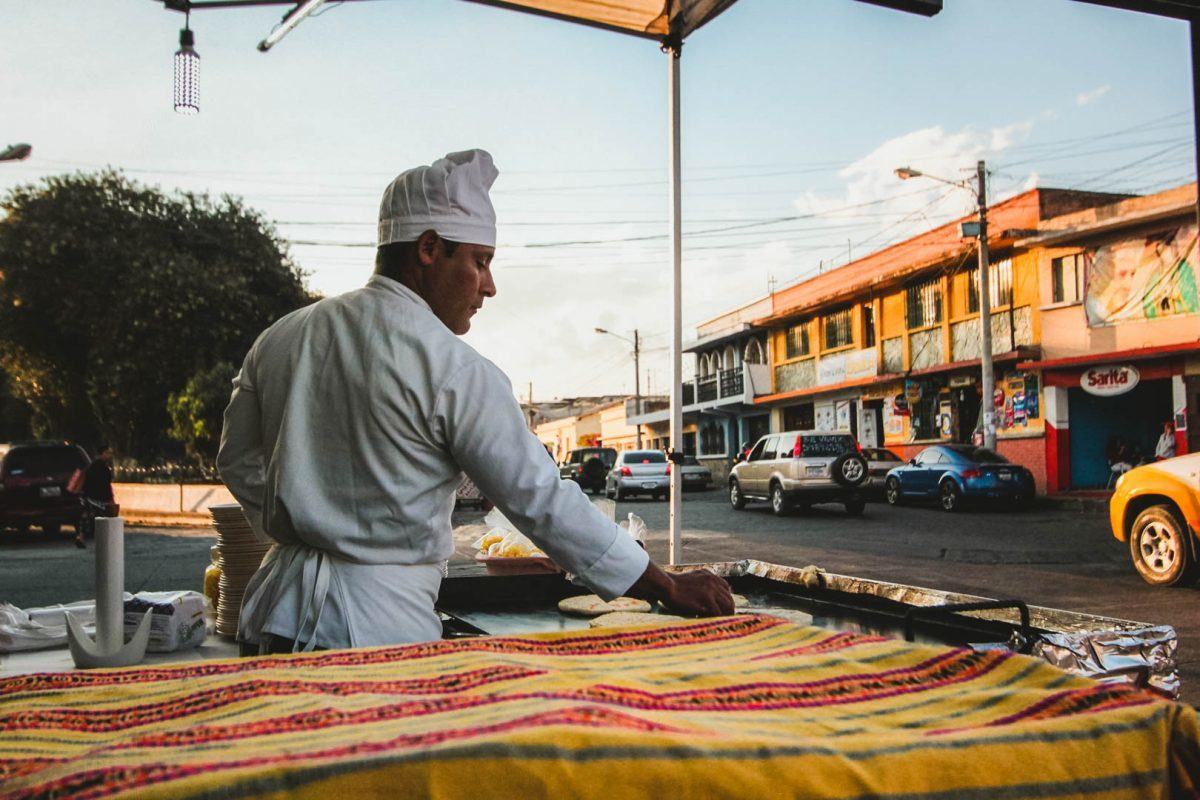 I love the gritty yet authentic city of Xela (Quetzaltenango). It's not as aesthetically pleasing as Antigua, but the local culture is much more lively because locals can actually afford to live in the city center, unlike in Antigua. The university students intermingle with the Spanish school students a bit more, and the central square comes alive in the evening.
This is a great city to try different Guatemalan foods. Don't miss out on the street food, papusas, and night markets and fairs! If you are visiting on a second Friday, the central square is always popping.
26. Take Spanish Classes
Guatemala is one of the best places in the world to take Spanish lessons! Antigua and Xela are definitely the most popular places, though Lake Atitlan is as well. This is one of the best things to do in Guatemala, for by the time you're done you can really immerse yourself in the culture by speaking the language.
27. Get Lost! And catch some Surf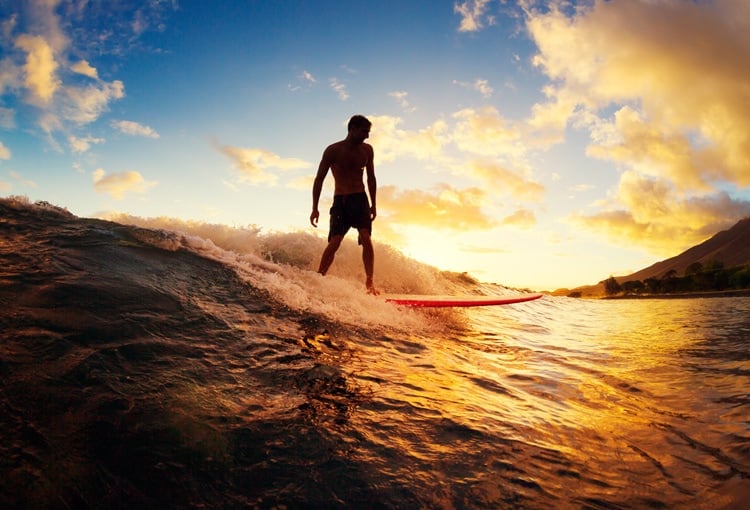 When you think of things to do in Guatemala, I doubt surfing comes to mind, but there are some waves out there on the Pacific.
El Paredon is one of the best places to hang out on the coast. There isn't much going on here except for a few hostels and inns, places to surf, and a couple of restaurants. That's the point though. You come here to get lost, enjoy the waves, and disconnect from the world!
28. Paragliding over Lake Atitlan
From Santa Catarina Palopó you can take to the sky in one of the most thrilling activities to do in Guatemala. You'll have the most exquisite bird's eye view of the volcanoes and valleys as you gracefully fly over the Lake and Panajachel River.
For another riveting, though less dare-devil like experience, consider kayaking or stand up paddle boarding on the lake instead!
29. Hike to the Sacred Site of Laguna Chicabol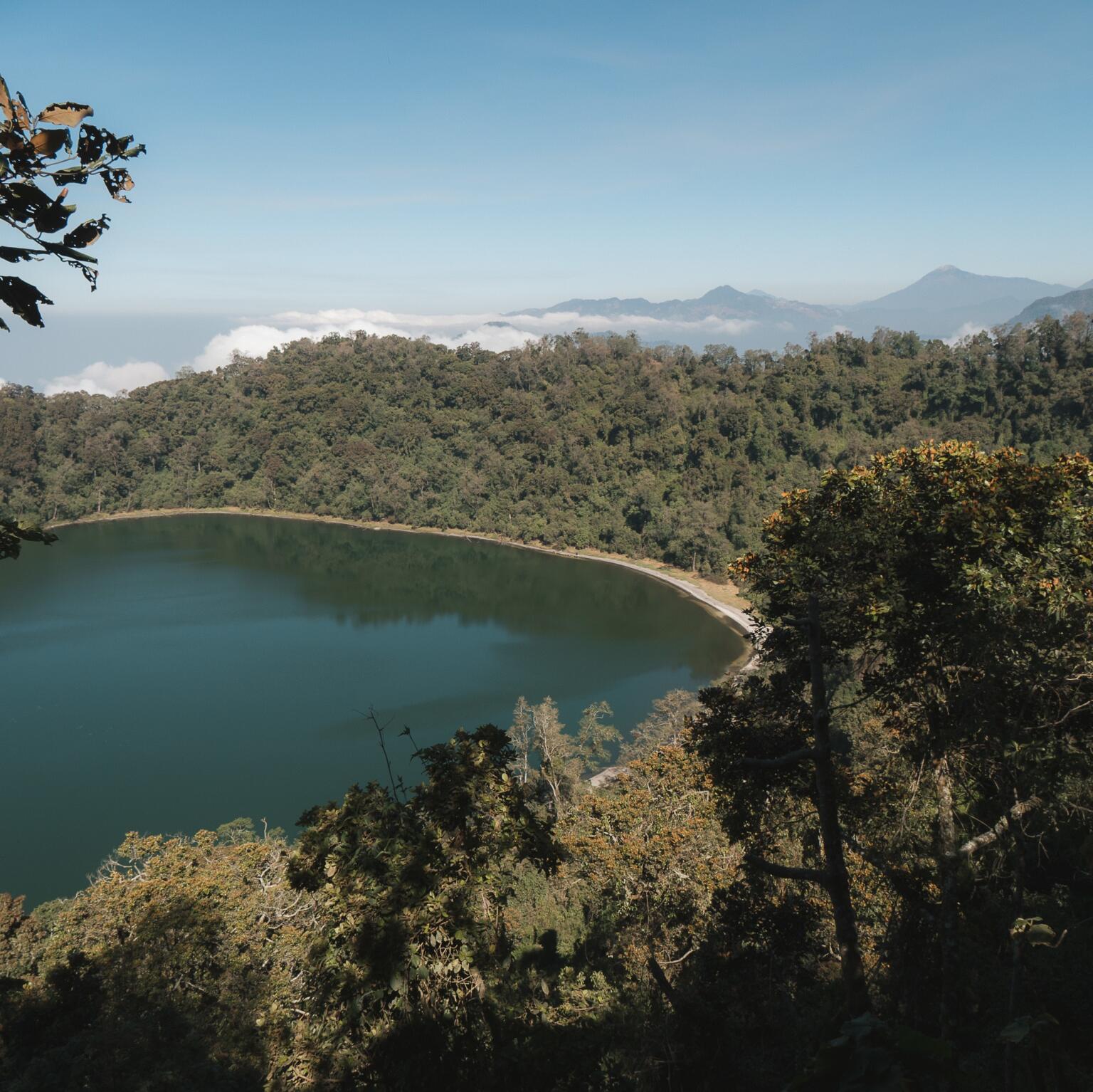 This hike is one of my favorite day hikes in Guatemala for a few reasons. For one, it's a volcano covered in forests and vegetation with a lagoon in the crater. Can't really beat that.
Secondly, as a moderate trek, it's more enjoyable than strenuous, so it's a great way to spend a morning around Xela.
Finally, you might have an opportunity to witness a Mayan ceremony at the sacred shores of the Laguna. Though keep in mind that because this lake is sacred, no one is allowed to swim in the lake.
30. Go Bird Watching
There are 762 species of birds in Guatemala! On my most recent trip to Guatemala, I was able to see Quetzales in a biosphere outside of Quetzaltenango (Xela) – which literally translates to place of Quetzales.
If you're even the least bit interested in birds, I definitely think birdwatching is one of the top things to do in Guatemala!
Tikal National Park is home to as many as 400 species of bird, including keel-billed toucans. The mangroves around Puerto Barrios and Rio Dulce are home to many swamp forest birds like egrets and herons.
Go to the border of Mexico and you can see endemic species like the pink-headed warbler. Because the highlands reach 2,500 to 4,000 meters in elevation, you will see an entirely different set of species here than say, the Biotopo del Quetzal near Coban, home of the Quetzal.
Final Thoughts on the Top Things to do in Guatemala
Any active souls will find their agenda impossibly full in Guatemala. This happens to me every time I visit Guatemala, between the magnificent trekking routes up volcanos, over mountains, and through jungles, underdeveloped beaches, beautiful lakes and rivers, and incredible Maya ruins!
That's why I created this list of the best things to do in Guatemala. I hope that it inspires you to travel to Guatemala time and time again.
---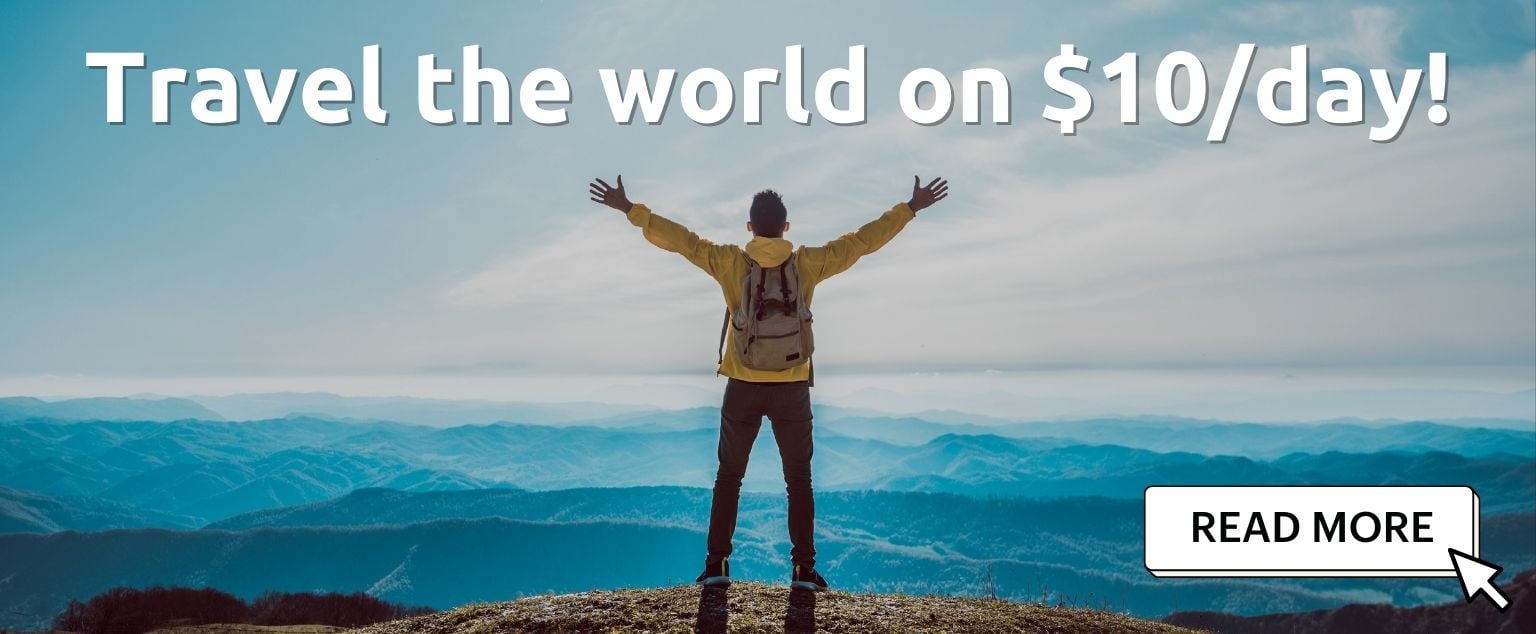 And for transparency's sake, please know that some of the links in our content are affiliate links. That means that if you book your accommodation, buy your gear, or sort your insurance through our link, we earn a small commission (at no extra cost to you). That said, we only link to the gear we trust and never recommend services we don't believe are up to scratch. Again, thank you!