Guatemala is famed for its volcanoes, avocados and coffee. Travellers flock to the Central American country to enjoy ancient ruins and gorgeous lakes, stroll around colonial cities and bask on the beaches of both the Pacific Ocean and the Caribbean Sea. Unfortunately,  Guatemalan people aren't always painted in the best way; British and American media often describe Guatemala (and the rest of Central America) to be a dangerous and scary place, filled with guns and drugs. It's often suggested that while Guatemala is a beautiful country, Guatemalan culture is characterised by gang violence and kidnappings.
I'm on a mission to travel deeper and see the world as it really is, not just how the media paints it. Twinning this with a desire to someday be fluent in Spanish and my realisation that uTalk isn't quite enough to get me there, I decided to run away from responsibilities and spend two months studying in a remote city called Xela. Xela is nestled in the Guatemalan highlands and is actually Guatemala's second largest city, although it's pretty tiny. The large majority of tourists in Xela are learning Spanish, making it a very authentic travel destination.
Guatemala is one of Latin America's most cheap places to travel, and organising home stays is relatively easy. If you book a Spanish school or volunteer abroad for a Guatemala-based charity the organisation can get you into contact with a local family. You can then chat with the family to check that you're a good fit for each other, discuss any particular requirements, and hopefully arrange your arrival date!
I did just that for my Guatemalan homestay; arranging to stay with 50 year old Marta, her husband, and three grown-up children. We'd conversed via email in Spanish – meaning I had to get very well acquainted with google translate – and very soon, I was on my way from London to Xela.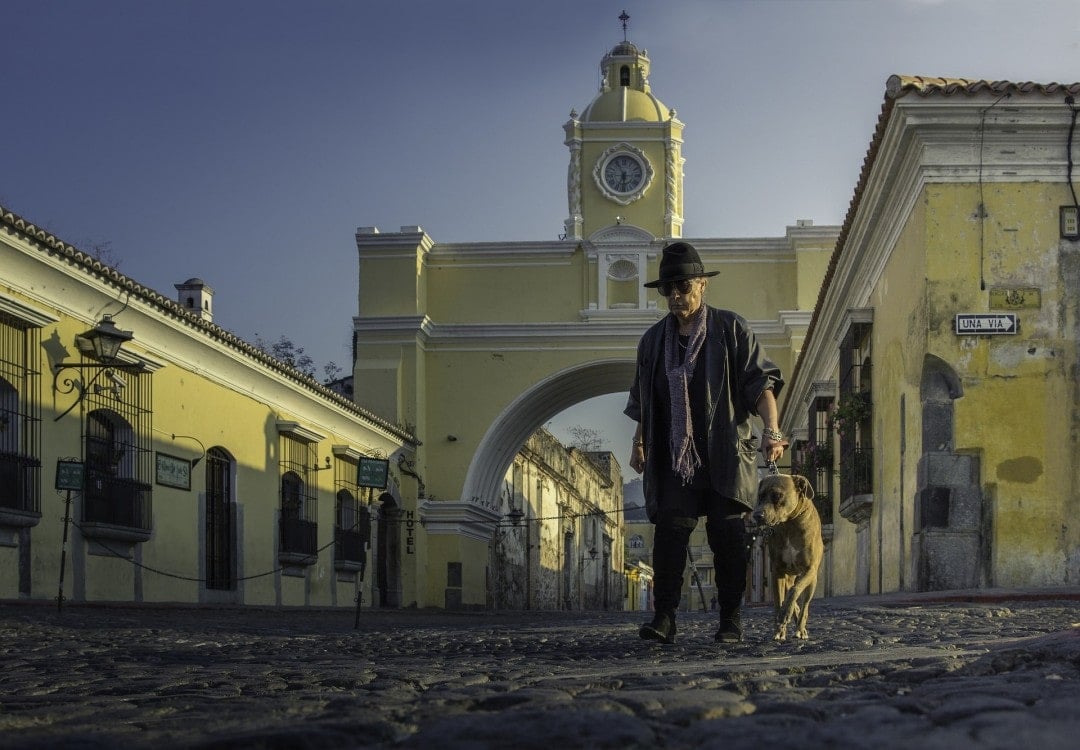 After three planes, two chicken buses- a journey of over 38 hours, I ambled up Marta's street, following the horrendously non-detailed map that I'd printed out in an internet café in Antigua earlier that day. Eventually, I turned a corner to face her house, set apart from the road behind an iron gate. I knocked on the door and immediately heard a growl from behind me; there are wild dogs everywhere in Guatemala. Is this right? I wondered. Suddenly I heard 'Bienvenidos, Claire!' (welcome, Claire!) A beaming Marta was standing on the balcony above, hanging washing out on a line.
And that's where my love for Guatemalan people began.
Learning about Guatemalan People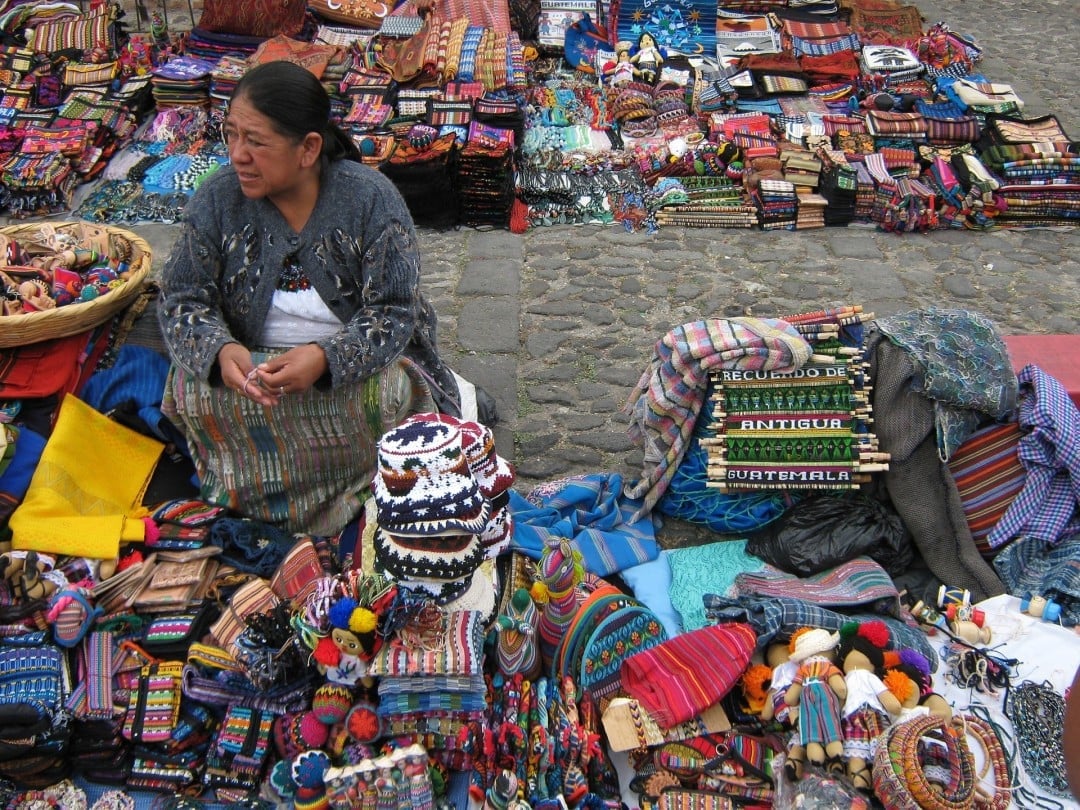 The more I travel, the more I realise that people all over the world are fundamentally the same. People laugh, cry, fight, eat and smile like everybody else in the world. In that respect, my Guatemalan homestay taught me that Guatemalan people are in many ways, just like the society I'm part of back in the UK.
Many of my nights with Marta and her family were spent in peals of laughter at my attempts at explaining obscure things in Spanish (you try and explain what duck-billed platypuses are in a language that isn't your own… it's hard). We also spent a lot of time discussing the differences between British and Guatemalan culture.
There were a few tremors (mini earthquakes) when I was staying there. I reacted to my first by screaming and hiding under the table, because it was the first earthquake I'd ever felt and I thought that's what you're meant to do. I soon learnt, thanks to Marta and her family, that these tremors happen all the time in Guatemala and they are generally no big deal.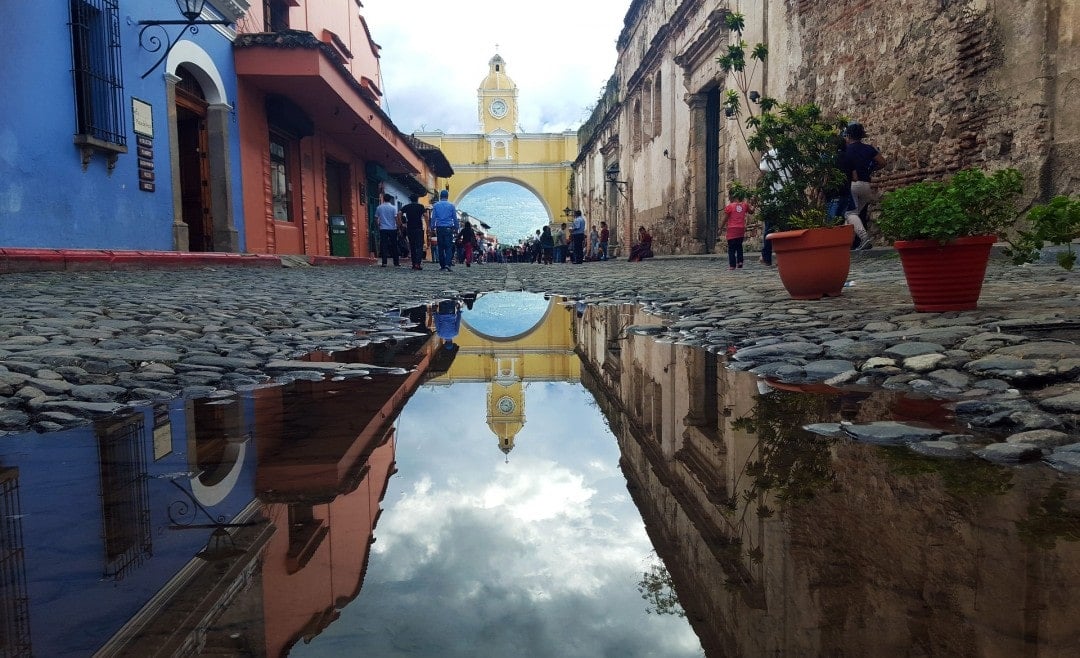 Guatemalan people are full of love, light, and happiness; which is surprising if you know the country's history. The whole nation is still recovering after being rocked by a brutal civil war, which saw the murders of well over 200,000 people (note: these are just the official figures, they may have been well higher). Guatemala's political situation is still very unstable, as political protests that took place during my time in the country demonstrated. These protests called for the renunciation of Otto Perez Molina, the brutal dictator who was unfortunately also still president of the country.
Everyone back home was horrified when they realised that there were political protests on my street but in reality, I couldn't have felt safer. Yes, there are some bad Guatemalan people, but the majority of civilians just want security and safety for themselves and their families. These political protests seemed to celebrate togetherness with banners, chanting and even some rejoicing when steps seemed to have been taken to achieve their ultimate goal- to disempower the president.
Had I stayed in a hostel instead of with Guatemalan people, I would have remained sceptical about these protests and Guatemala's political issues. Instead – equipped with reassurance from my homestay family that they were safe – I walked through them, relished the unity and enjoyed the optimism that was on so many of the protestor's faces; the positivity that even though they have had a rocky past, the future is bright and optimistic.
Guatemala's not been the most fortunate country for natural disasters either. A large earthquake in 1976 and frequent smaller ones interrupted the development of the country and this with the constant impact of the unstable government has caused poverty and sickness to be rife. There is no national health system and unfortunately a great deal of sickness; three of the Guatemalan men I met in the country had cancer and had to continue working six or seven days a week to pay for it.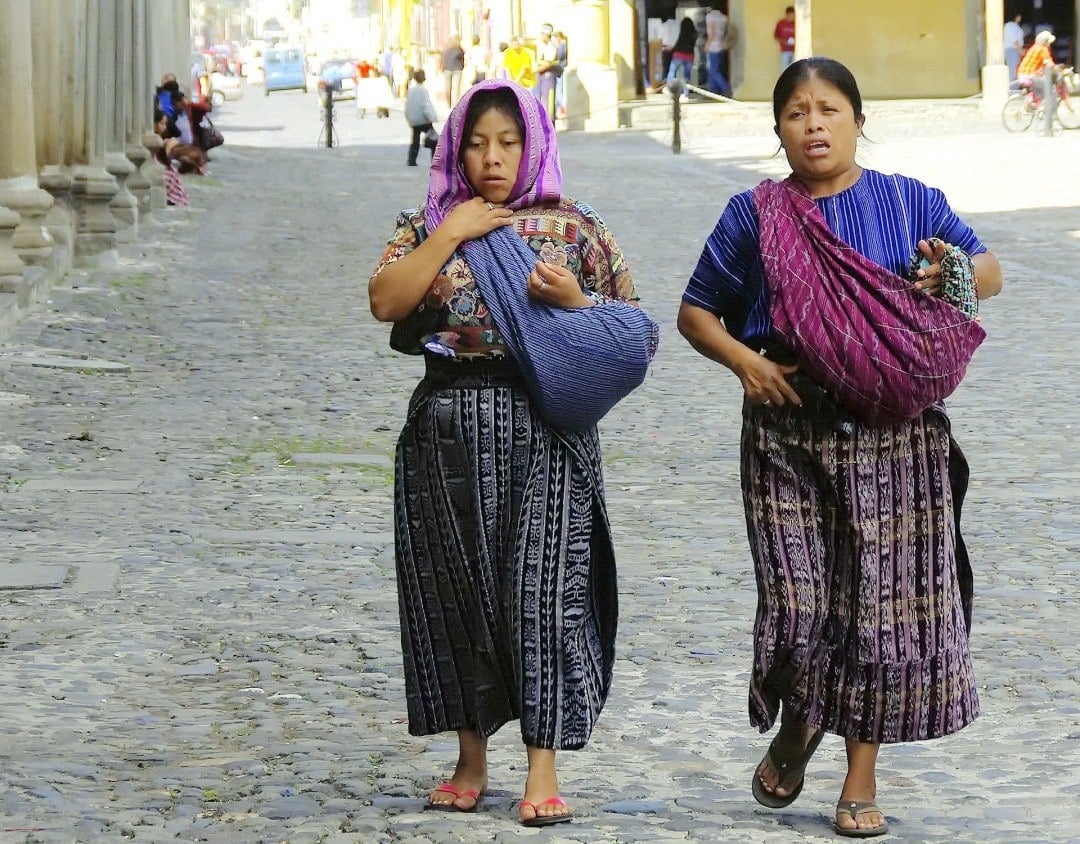 But despite all of this, my stay with Guatemalan people enforced an amazing optimism on me. People I met who were suffering from life threatening illnesses still managed to smile constantly and remain upbeat. Even though the future was uncertain for them, they were enjoying the now, and in Guatemalan philosophy, that's all that matters. Guatemalan people are so powerful; they know that their country isn't perfect, that there are lots of social and environmental issues and that illnesses that are too common. But despite this, they're constantly optimistic about the future and are convinced that they can work together to create better times for themselves and those around them.
Learning about Guatemalan Culture
My compassion and unity with Guatemalan people increased with my love for Guatemalan culture. Guatemala is bright, energetic and colourful. The Guatemalan culture encompasses loud Latin music on every street corner, ancient art dating back from the Mayan times and brightly coloured clothes.
Rum is the Guatemalan's drink of choice and Guatemalan food is nothing short of incredible. The cuisine of Guatemala doesn't have the best reputation – it's normal in Guatemalan culture to eat a lot of tortillas, rice and beans – but I absolutely loved it. Generally, my meals were served with a variety of protein and vegetable and homemade corn tortillas to wrap it all up in, with an amazing spicy sauce to give it a kick. (Note to self – don't try to eat as much spice as Guatemalan people. It doesn't work nearly as well in your tummy as it does in theirs!)
Along with food, one of the parts of Guatemalan culture I was most drawn to was Guatemalan music. Played mainly in Spanish; Latin and Guatemalan music was always blaring from Marta's radio. The lyrics – which I started to understand more and more as my Spanish improved – were upbeat and optimistic, reflecting the national attitude that never failed to fascinate me.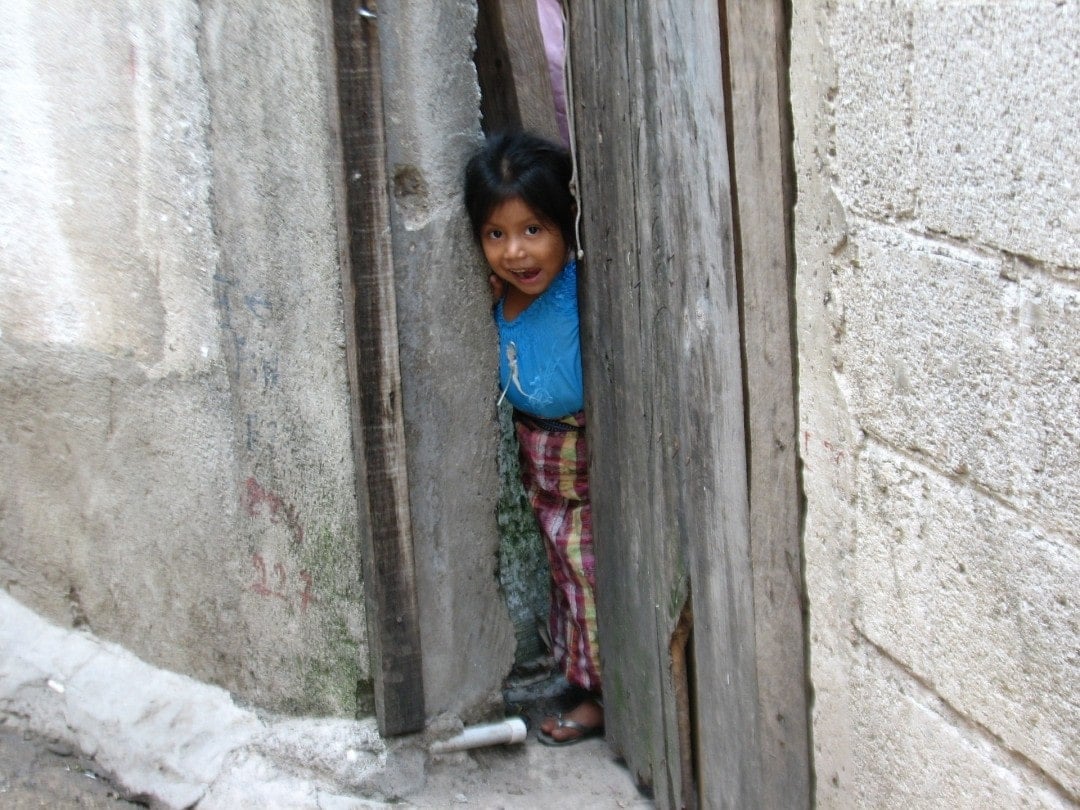 There are a few things to avoid when engaging in Guatemalan culture; although a lot less is considered taboo than I thought would be. Guatemala is a traditional country, with children living at home until they marry and compulsory attendance in church every Sunday. However, I never had to go along to church, but I made sure to maintain a degree of respect for their traditional beliefs. If you're going to be living with Guatemalan people, err on the side of caution to stay respectful to them (until you know them at least!). For example, I tried to not get into controversial conversations about religion or sex for fear of offending those around me.
But despite my avoidance of these conversations, I was never in a situation where I felt uncomfortable or feared that I'd insulted my homestay family. Guatemalan culture is embracing and beautiful, with a rich and resilient national heritage proving the fortitude of Guatemalan people. This is what made me so admirable of the Guatemalan people. Their ability to smile and be constantly cheerful despite earthquakes, poverty and a civil war, completely opened my eyes to the way we live our lives.
The Importance of Travel Insurance
Travel safety is thought to be a huge issue in Central America. But by living with Guatemalan people for a month, I realised that these dangerous situations and people are a lot less common than western society and media makes out. Guatemala's not all guns, drug smuggling, and gangsters; it's amazing food, it's Latin music on every street corner and it's the most cheerful, friendly and hospitable people. You can read here about how to be safe in Guatemala in case you still have your doubts. I would always advise you to get yourself some good travel insurance before you step there anyway- always prepare for the worst situations… and get backpacker insurance!
I use World Nomads. They're easy to use, professional and relatively affordable. They may also let you buy or extend a policy once you've started your trip and are already abroad which is super handy.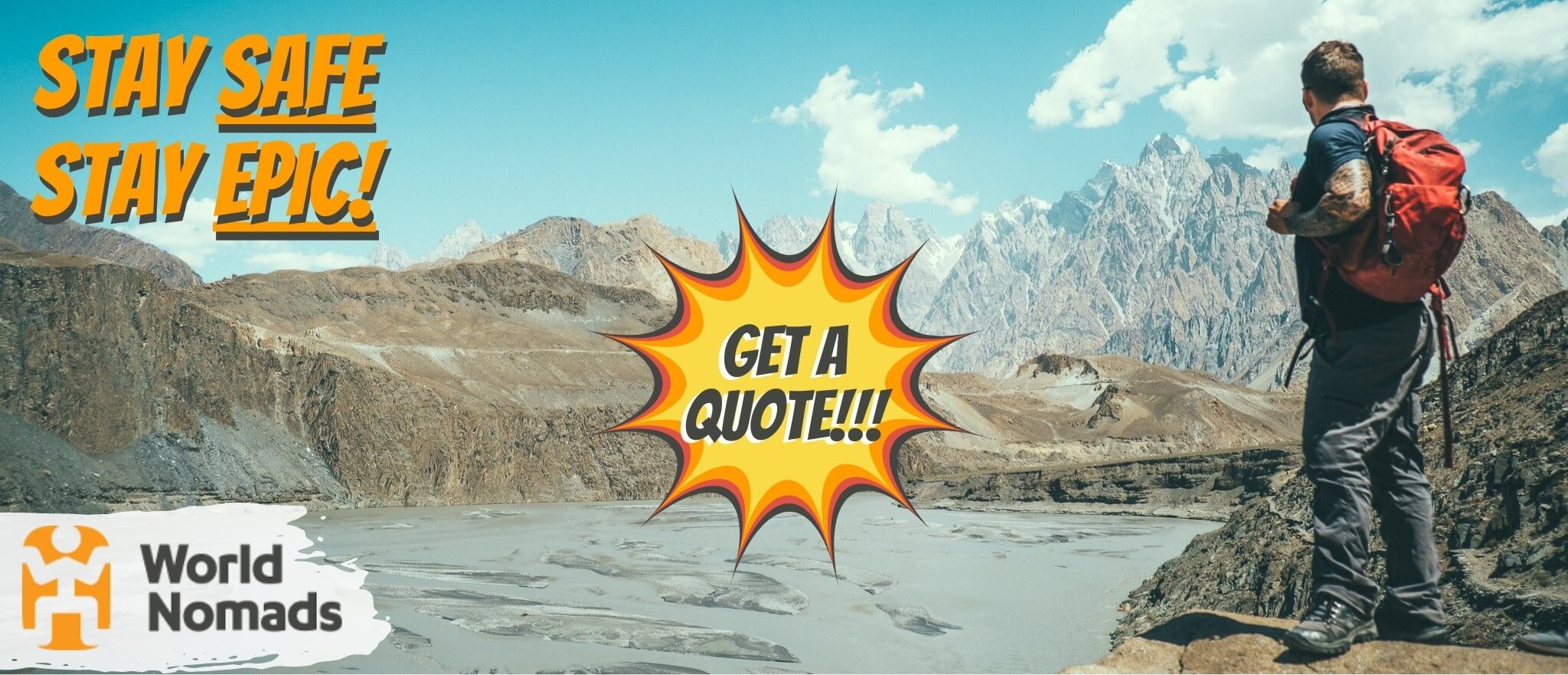 World Nomads' mission is to support and encourage travellers to explore their boundaries. They offer simple & flexible travel insurance, and safety advice to help you travel confidently.
They've been doing it since 2002 – protecting, connecting, and inspiring independent travellers just like you.
Get a quote below or read our in-depth review!
World Nomads provides travel insurance for travelers in over 100 countries. As an affiliate, we receive a fee when you get a quote from World Nomads using this link. We do not represent World Nomads. This is information only and not a recommendation to buy travel insurance.
My Guatemalan homestay helped me not just see and experience the country, but fall irreversibly in love with Guatemalan culture. Throughout my time there, I shared my family's pain, joy, suffering and hopefulness. Living with Guatemalan people enabled me to look at my life from a different perspective. A homestay in Guatemala was a humbling experience. It taught me how large and varied the world is and how insignificant myself and my problems could be.
---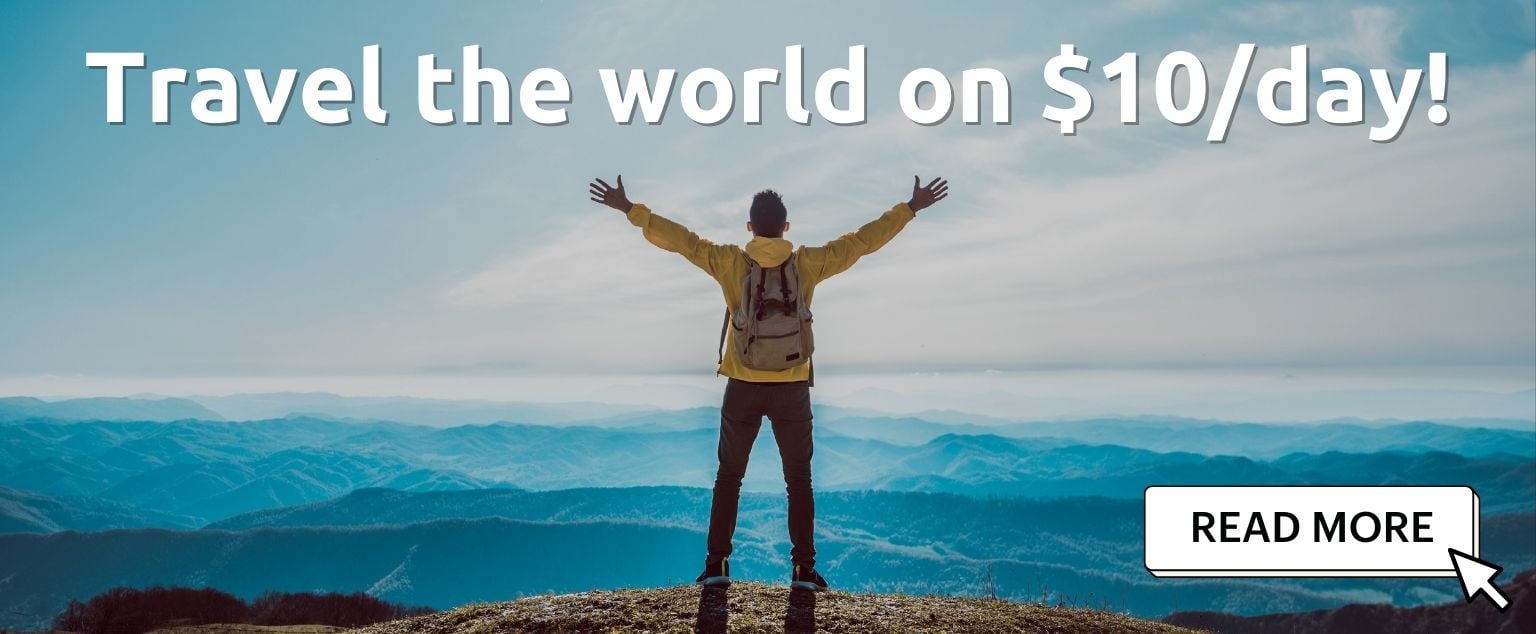 And for transparency's sake, please know that some of the links in our content are affiliate links. That means that if you book your accommodation, buy your gear, or sort your insurance through our link, we earn a small commission (at no extra cost to you). That said, we only link to the gear we trust and never recommend services we don't believe are up to scratch. Again, thank you!