Sunshine, laid back reggae tunes, and smiles greeting you from every corner – that's what you can expect when backpacking Belize. Still, it's not on everyone's "dream destination list". We're here to change that!
Belize is a place full of super friendly people, stunning islands, dense jungle, and impressive Mayan ruins. Located on the Central American East Coast (Caribbean), it's a paradise for snorkeling, scuba diving, and for just taking time to drink rum on the beach.
However, Backpacking Belize sometimes has the reputation of being an expensive endeavor. Whilst that can be true at times, it is possible to visit this small nation on a budget. You just need to know how…
To help you plan your next adventure, we've created this Backpacking Belize Travel Guide, filled with insider tips, itineraries, epic things to do and so much more.
Let's get right to it!
Why go Backpacking in Belize?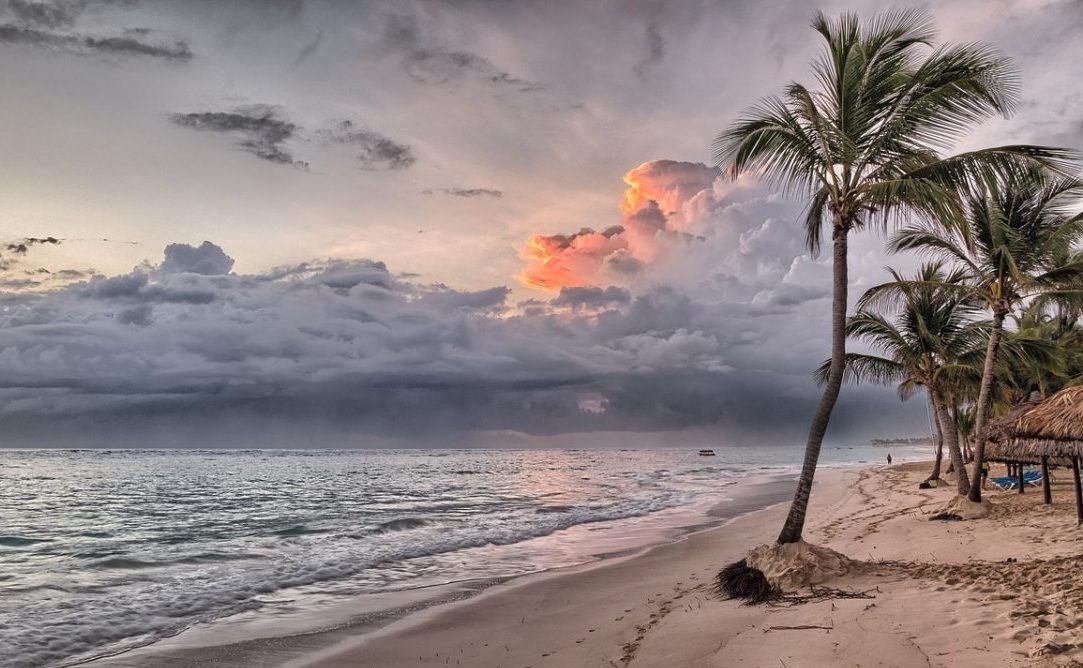 Compared to other Central American states, Belize is rather small. That doesn't mean that there are no adventures waiting for you. Knowing where to stay in Belize is the first step of planning your trip. You don't want to end up miles away from the hotspots you wanted to explore, simply cuz you haven't done your research properly.
For such a small country, Belize is defined by its diversity. The waters off of its Caribbean Coast make up part of the second-largest barrier reef in the world. The Cayes islands and the Great Blue Hole are home to world-class scuba diving and snorkeling. As far as Caribbean islands go, the islands in Belize are generally far cheaper than say a trip to the Bahamas would be.
The interior of the country is green, lush, and dotted with nature reserves. Wildlife is everywhere. From jaguars and butterflies to monkeys and toucans, you never know what you are going to see on a trek through the jungle. Caracol is home to one of the largest Mayan archaeological complexes in all of Central America. Step back in time and soak in the wonder as you learn about the fascinating Mayan civilization.
Then there are the people. Belize is an English speaking country primarily, though, Belizean Creole is often heard on the coast. Spanish is spoken as you get closer to the Guatemala border. Most people I encountered were super easy going. They were never in a hurry. Backpacking Belize gives you the chance to slow down and soak in the positive vibes.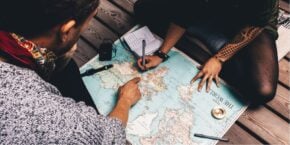 Heading Off-Grid? • Download This Guide as a PDF!
Sign up to The Broke Backpacker's EXCLUSIVE VIP AREA below and download our top backpacking guides as PDFs – go offline with peace of mind!
Best Travel Itineraries for Backpacking Belize
Below I have listed several travel itineraries for backpacking Belize. If you have a few weeks or more to visit Belize, it's easy to combine a couple of these itineraries and put together a larger backpacking route.
Having a Belize itinerary will guarantee a great trip. Not planning ahead might turn unto a stressful "I don't know where to go" vacation. Use your time properly and find out what you want to see before you start your travels.
2 Weeks: Belize Highlights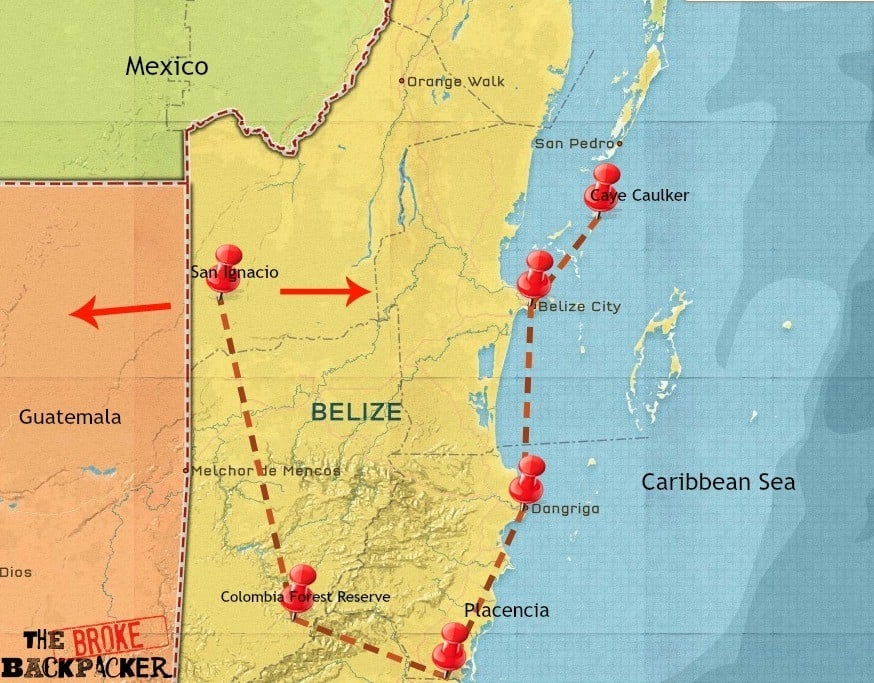 This 14-day Belize itinerary offers up Belize backpacking at its finest. Start your trip soaking in some sun and going diving on Caye Caulker.
Caye Caulker is the unofficial backpacker hub of all of the Cayes. It has a very mellow vibe and attracts a certain type of crowd, i.e backpackers. There are plenty of good hostels in Caye Caulker and overall, just a wonderful, thriving backpacker scene.
Some of the other Cayes are built up around resorts and have the associated patrons. My advice is to stick to Caye Caulker, though Ambergris Caye is meant to be super beautiful in places as well.
Once you are back on the mainland, you can head south. There are a number of fine beaches, reserves, and cool hiking spots all along the coast. Dive operators in Placencia can sort you out if you are wanting to do a scuba trip to the Great Blue Hole.
Next, go explore the numerous reserves and national parks located in the interior. If you are heading to Guatemala after backpacking Belize, San Ignacio is an obvious departure point as it is very close to the border. From San Ignacio, you can explore the surrounding area including the Mayan ruins at Caracol.
10 Days: Islands and Coast
Many people come to the islands of Belize with primarily one thing in mind: to get in the water! The Ho Chan reserve around Caye Caulker is a fabulous place to snorkel or dive: sharks, manta rays, sea turtles abound. The water is so clear that on calm days one has excellent visibility for spotting wildlife.
It is certainly possible to get a PADI open water diving certificate on the islands; however, it will not be as cheap as the courses offered on the Bay Islands in Honduras. To get a cert on Caye Caulker, you are looking at $400 USD for the four-day course.
If you are a diving fanatic like me, then diving the Great Blue Hole is a dream that needs to be realized. There might be a lot of hype surrounding it, but hey, hype exists for a reason and the Great Blue Hole is just as spectacular as you have heard about.
Places to Visit in Belize
Now that we've covered some of the best travel itineraries for backpacking Belize, let's jump in and explore some of the top places to visit in Belize on your adventure…
Backpacking Belize City
Belize City is more of a transportation point than it is a destination. The Belizean capital has all of the comforts of a large Central American city, and also the associated annoyances. There are certain neighborhoods in Belize City that I would consider sketchy. You shouldn't find yourself aimlessly exploring the far reaches of the city.
Most likely, you will pass through en route to the islands or another spot in Belize. The central bus station is the place to go for all of your travel needs. The bus station is still commonly known as Novelo's, (the name of a former bus company) located on West Collet Canal.
If you are in need of something interesting to do, check out the Belize National Museum. The museum is packed with interesting artefacts and antiquities that help you get a better grasp of Belize's unique history.
For all the backpackers on a budget, there are numerous great hostels in Belize City that offer affordable nightly rates, great amenities and a safe place to rest your head.
Backpacking Caye Caulker
Caye Caulker attracts backpackers from around the world like a magnet. Cheap accommodation (by Caribbean standards), excellent food, and prime dive/snorkle sites make Caye Caulker a true paradise.
You can score a double room for about $30 USD, so if you traveling as a couple it makes sense to go with a private.
A day-trip to the Ho Chan Marine reserve is not to be missed. Hiring a boat is probably the best way to go. You get your snorkel gear, transportation, and a decent lunch. The boat essentially takes out into the reserve and in you go. A whole underwater world awaits.
I had never been around so many sharks in my life. A boat trip to the reserve, including the entrance fee will run you back about $80 USD for the day.
I had one of the best meals of my life in Caye Caulker: BBQ Lobster with coconut rice, salad, and an ice-cold beer for about $10 USD. The lobster was massive as well. Anywhere else in the world, that meal would cost at least $30. Bon appetite amigos…
Backpacking Ambergris Caye
Amergis is larger, more developed, and more expensive than Caye Caulker. In general, the island feels a bit like a posh resort full of middle-aged folks wearing polos and fishing hats.
I'd say the only reason for you to come here is to access more dive sites. There are many diving operators who can help you with just that. Expect to pay top dollar for sure. I have heard that a full day of diving (at least 3 dives) will cost you over $200 USD. Ouch. Though that includes all of your gear, oxygen, lunch, boat hire, and the guide.
Keep in mind that if you plan on spending a few days diving, operators will often be flexible with their initial price once they learn you are interested in multiple dives. Chat to the owner of the dive shop and try to bargain for a good deal.
Diving The Great Blue Hole
The Great Blue Hole is famous throughout the world for the breathtaking marine phenomenon that it is. This site was made famous by Jacques Cousteau, who declared it one of the top five scuba diving sites in the world. In 1971 he brought his ship, the Calypso, to the hole to chart its depths.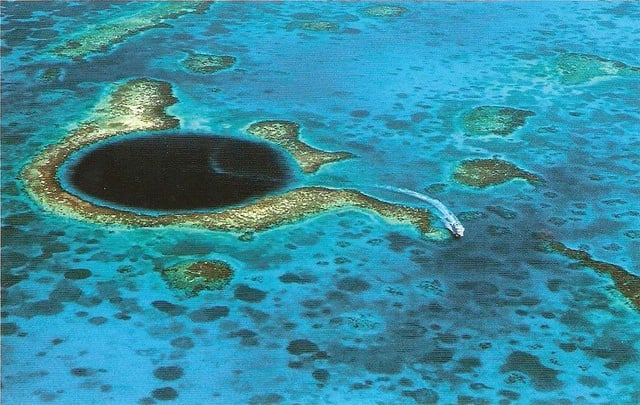 Because of its uniqueness and ecological makeup, diving in the Great Blue Hole offers up a once in a lifetime experience. You will never see so much amazing oceanic wildlife species coming together in one place.
A dive to the Great Blue Hole can be organized from just about anywhere in Belize. I advice shopping around at different dive centers in Placencia and Caye Caulker to compare the prices. If you are going to spend money on anything in Belize, it should definitely be on diving in this truly special place.
That said – snorkeling here is not as magical and is very expensive compared to other snorkel sites in Belize. The reason being is that most of the interesting marine deep is too deep for snorkelers to see. If you dive – great – if not – better to wait until you do before heading to the Blue Hole.
Travel CHEAP and Make a Difference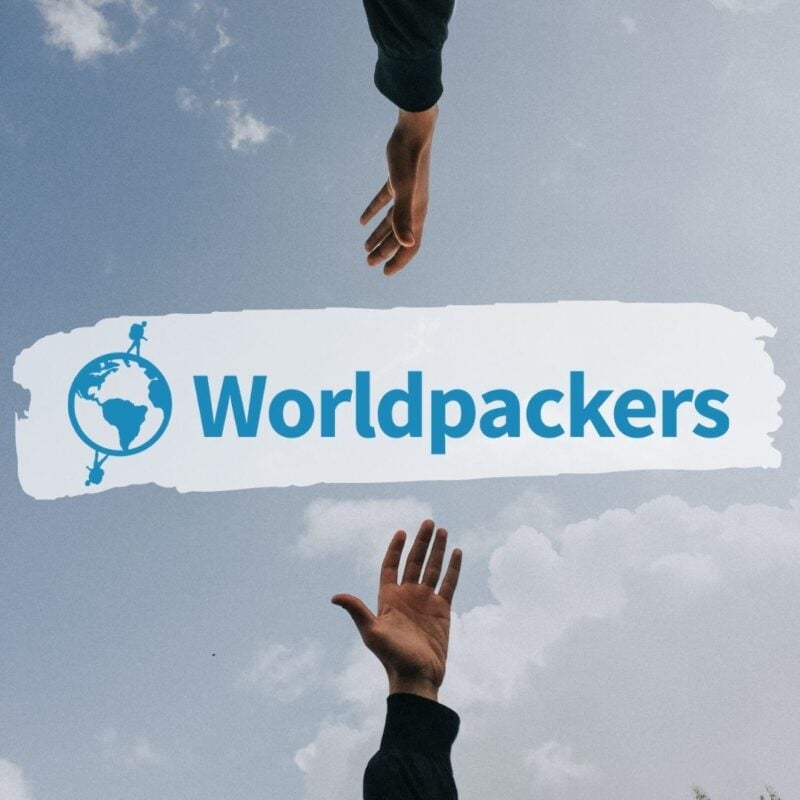 Worldpackers connects travellers with hostels, schools, NGO's and many more. Get free accommodation in exchange for volunteering a few hours a day. You won't just save serious $$$, you'll experience a different culture, cool projects, meet new people and integrate into the community in a different way.
Broke Backpacker readers get a $10 discount when you sign up. Use the discount code BROKEBACKPACKER. Plus, get 3 free months on your membership during their summer promo!
Travel well with Worldpackers
Backpacking Dangriga
Dangriga is a laid-back beach town where Garifuna culture and abundant outdoor activities make up the draw. If you are headed south down the coast, a stopover in Dangriga is worth it.
Explore the Cockscomb Basin Wildlife Sanctuary, which is a jaguar preserve. There is a good system of hiking trails in which to explore the park. Don't expect to see a jaguar though. Jaguars are notoriously elusive, like all large jungle cats. Just know that in all likelihood, within the reserve you are probably not too far away from one.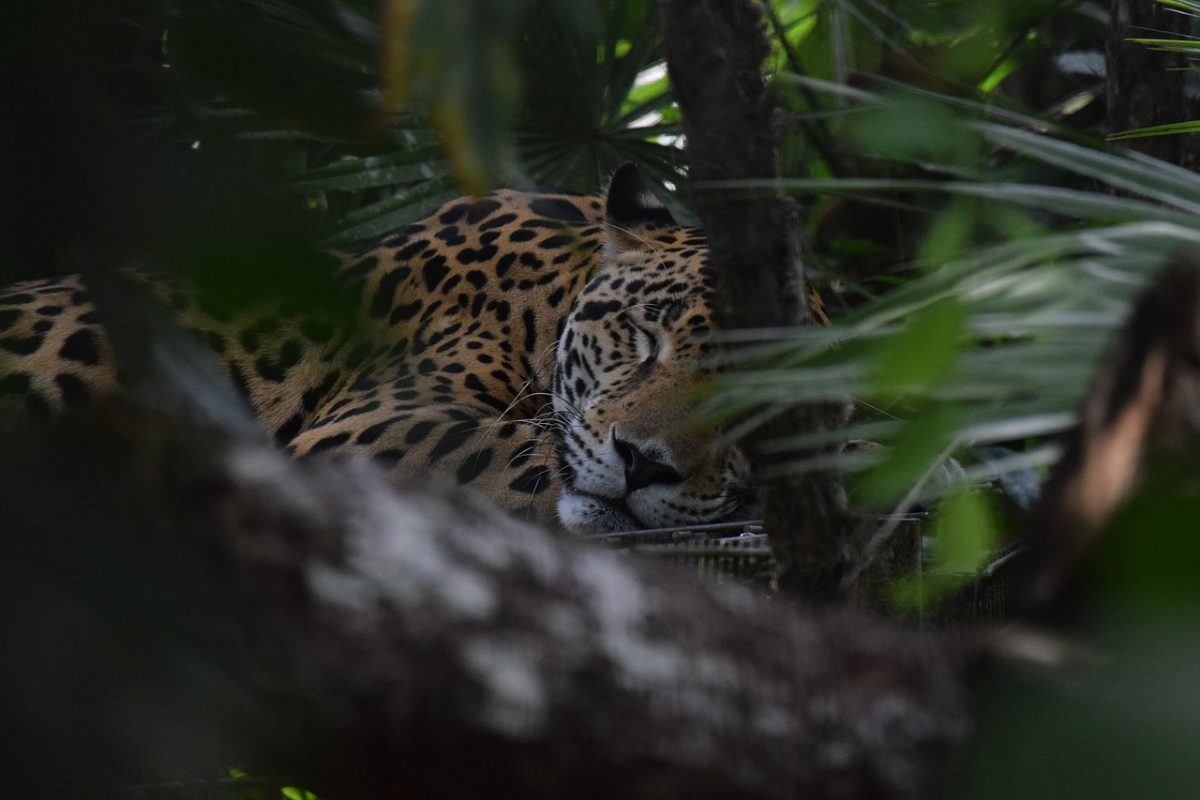 On any night of the week, there is liable to be a Garifuna drum and dance party somewhere on the beach. Bring along some rum and soak in the rhythms that help make up the identity for this part of Belize. The neighboring town of Hopkins also make for a good base in which to explore the area.
Backpacking Placencia
Ok, so Placencia has a pretty developed tourism industry. It is a popular destination for many a foreign tourist. That said, there is still some fun stuff to get into. The diving just off of the coast is very impressive, as is the snorkeling if you are not a diver.
Within the town itself, you will probably be annoyed by how touristy it is. The real attraction, however, is under the water. Make sure you spend as much time doing water related activities as you can in Placencia. After a day or two though, you'll probably be ready to move on.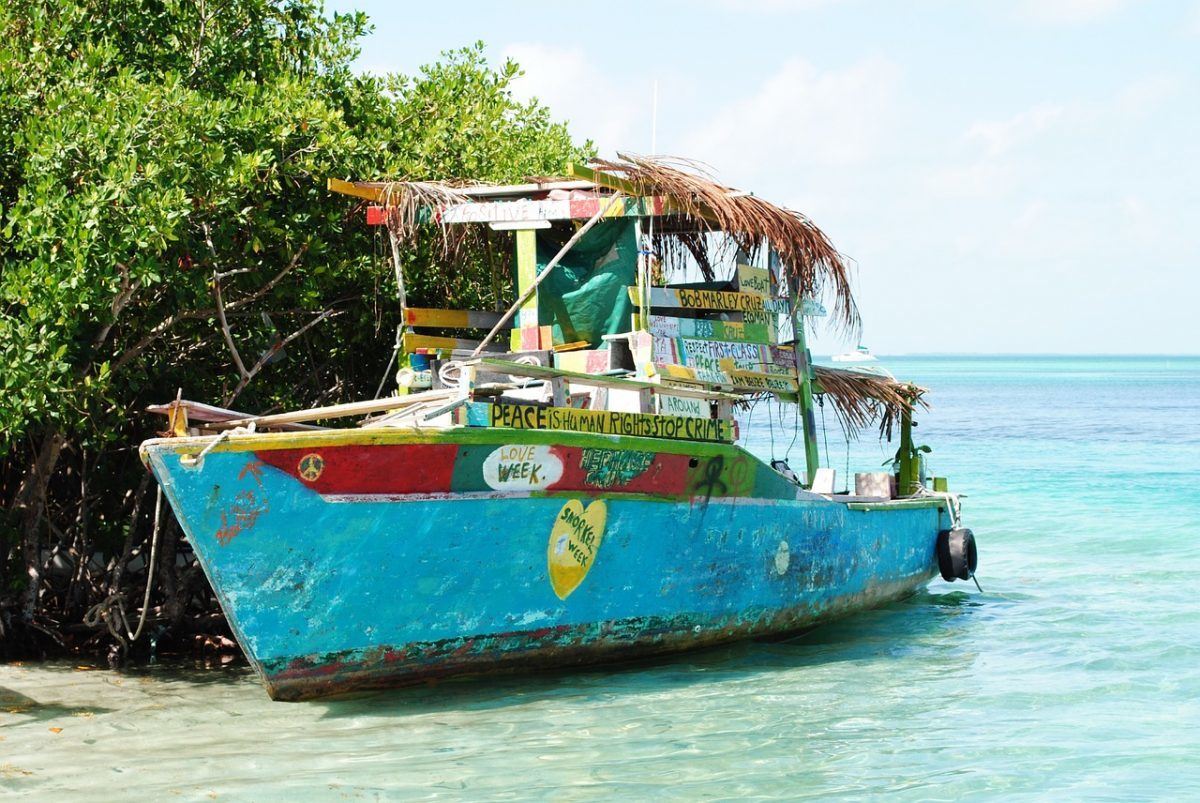 Oh, and there are plenty of good places to eat in Placencia, so don't neglect your belly.
Backpacking Punta Gorda
Further south of Placencia lies Punta Gorda. Punta Gorda is a large fishing village town and the main port between Belize and Honduras. As with most places on Belize's coast, there is some truly remarkable diving and snorkeling to be had here.
If you want to learn more about the music of the Garifuna people, I suggest a visit to the Warasa Garifuna Drum School. You can take a class, beat on some drums, and even buy a hand-made one if you're keen.
A visit to Toledo Cave for a swim and a hike is another highlight. If you have been spending a lot of time in the sea, the fresh, cool water of the cave will feel amazing.
Backpacking San Ignacio
Most people pass through San Ignacio on their way to Guatemala and the ruins at Tikal. To skip over San Ignacio completely would be a mistake. Some of the best Mayan ruins in Central America can be accessed from San Ignacio.
Hire a jeep (with some mates to cut cost) and spend the morning exploring the magnificent ruins at Caracol. My visit to the ruins was without a doubt a highlight of my trip backpacking Belize.
A full day to Caracol including lunch and a guide will run you back about $75. In my experience, it is totally worth it. It is not like you are spending big money every day on seeing epic ruins. So if you can swing it, go for it!
Fancy a 7-mile river float through mystical caves and turquoise rivers? You can organize a tubing adventure from San Ignacio as well. If you can get your hands on a tube, you probably don't need to book a tour and to be honest you will save a ton of cash. Cave tubing tours start at about $90 USD.
Getting Off the Beaten Path in Belize
I found that getting off of the beaten path was relatively easy in Belize. Most travelers stick to the islands or the beach, so in the interior, I found far fewer backpackers. Hiking in the numerous reserves Belize has to offer is a great way to explore a beautiful patch of rainforest with limited human interruption. Even the ruins at Caracol were remote enough that many folks opt to simply not go.
Having a good backpacking tent greatly expands your adventure potential and increases your independence. Some coastal hostels offer very cheap rates to backpackers who want to pitch their tent on the back lawn and use the facilities.
Because the distances are short, you can base yourself in one of the backpacker hubs and make day trips to places in the area. You will find that few people make use of the numerous foot paths and hiking trails in the reserves. You should be exploring to the sound of howler monkeys, not humans, especially if you hike in more than a mile or two.
Is This the Best Backpack EVER???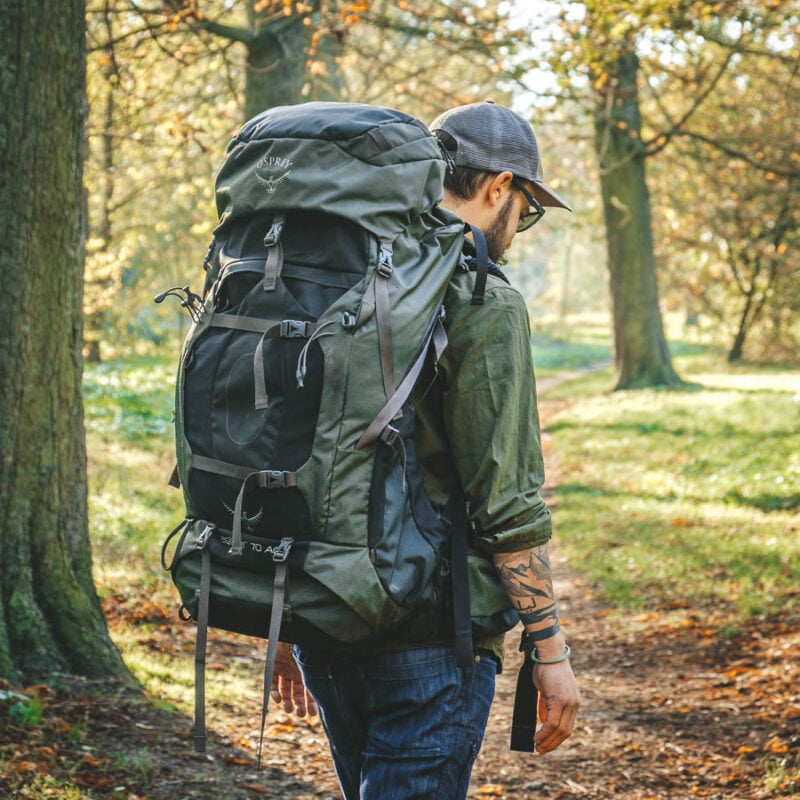 Top Things to do in Belize
Belize is bursting at the seams with awesome things to do. No matter what your time frame is there are many exciting adventures to be had to suit every backpackers' individual taste.
I have listed the top 10 best things to do in Belize below to get your ideas flowing for your next trip backpacking Belize!
1. Go Scuba Diving in the Great Blue Hole
An experience diving in this ecological wonder is bound to be both a major life highlight as well as a gold star on your backpacking Belize journey.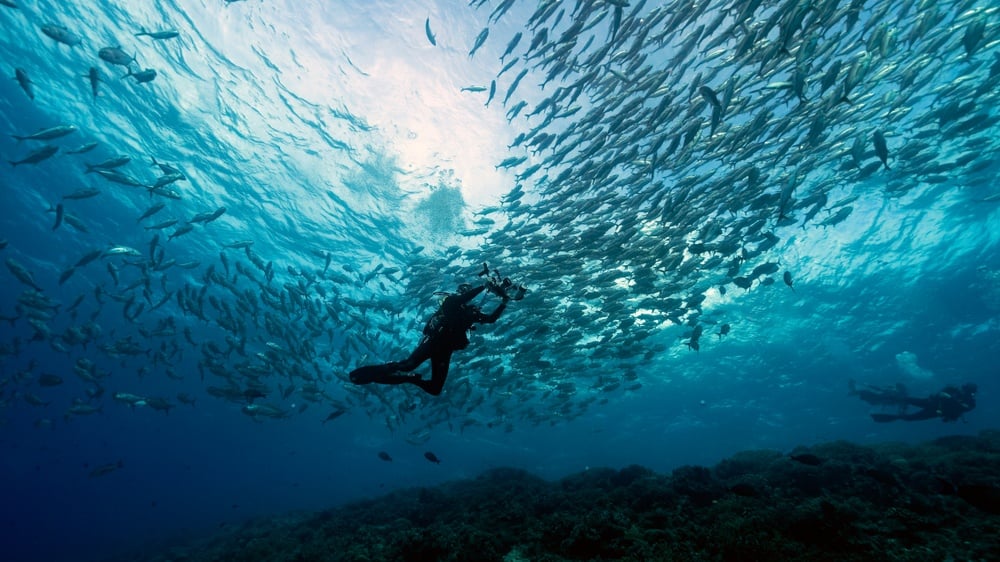 2. Visit the Mayan Ruins at Caracol
A day spent here exploring these magical ruins is well worth the effort it takes to get here.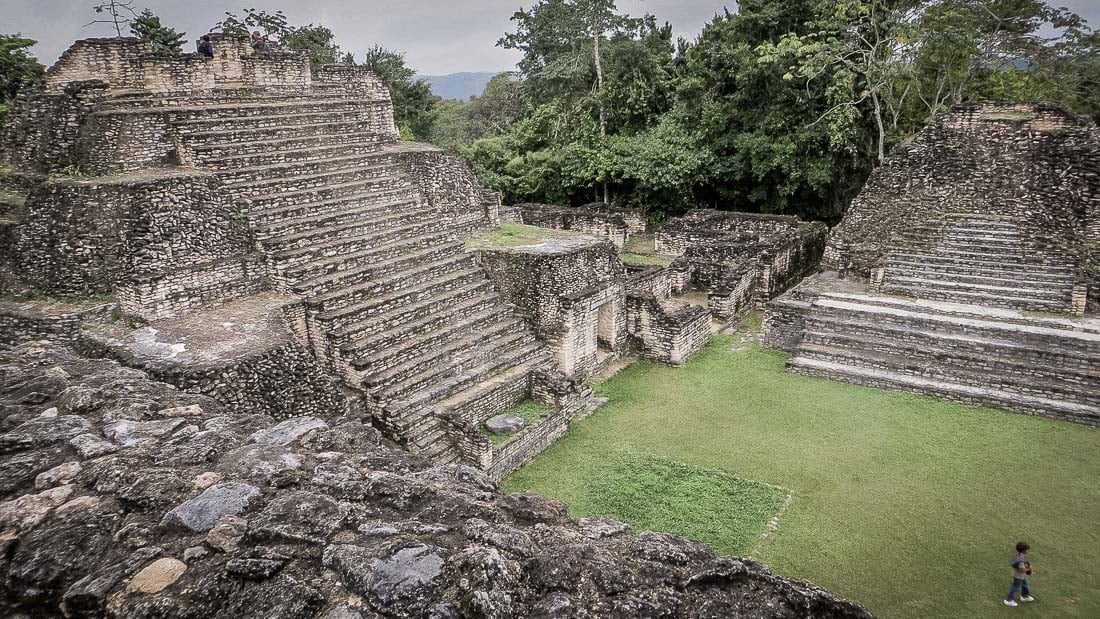 3. Snorkle the Hol Chan Marine Reserve
Caye Caulker is a special place because of the Hol Chan Marine Reserve. Go swim with sharks, sting rays, and other sea going marvels.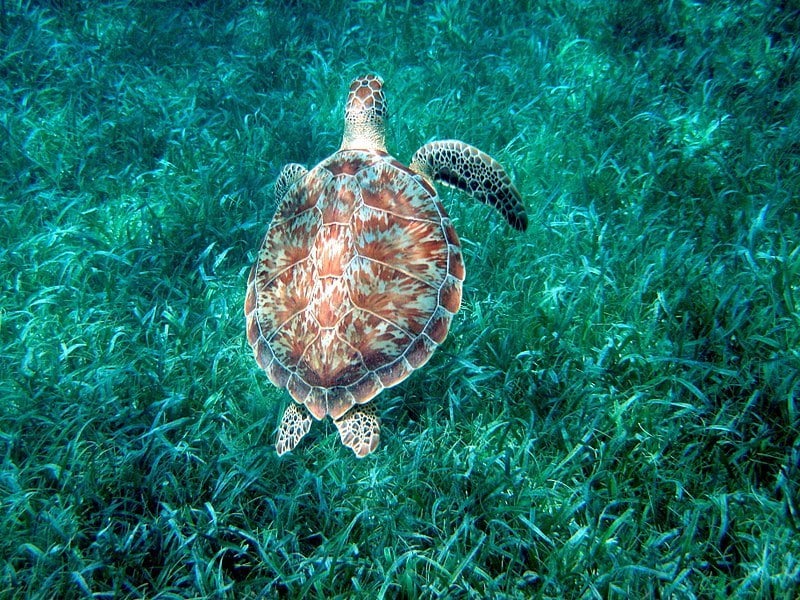 4. Eat BBQ Lobster
You have never had lobster this good or this fresh, or at this price. Don't be surprised if you end up ordering the same thing night after night.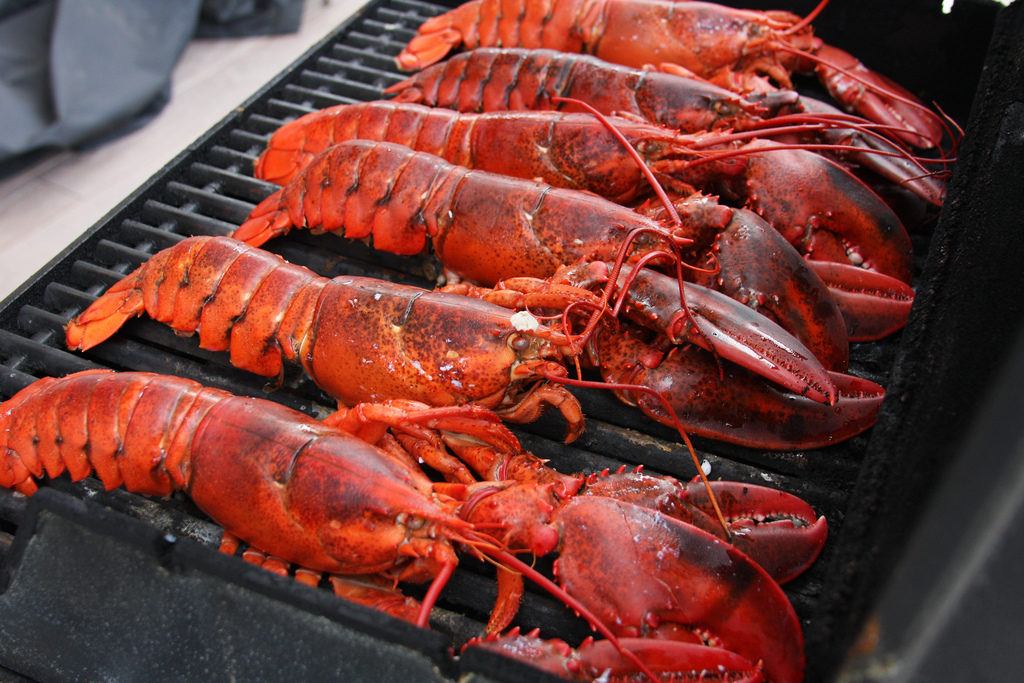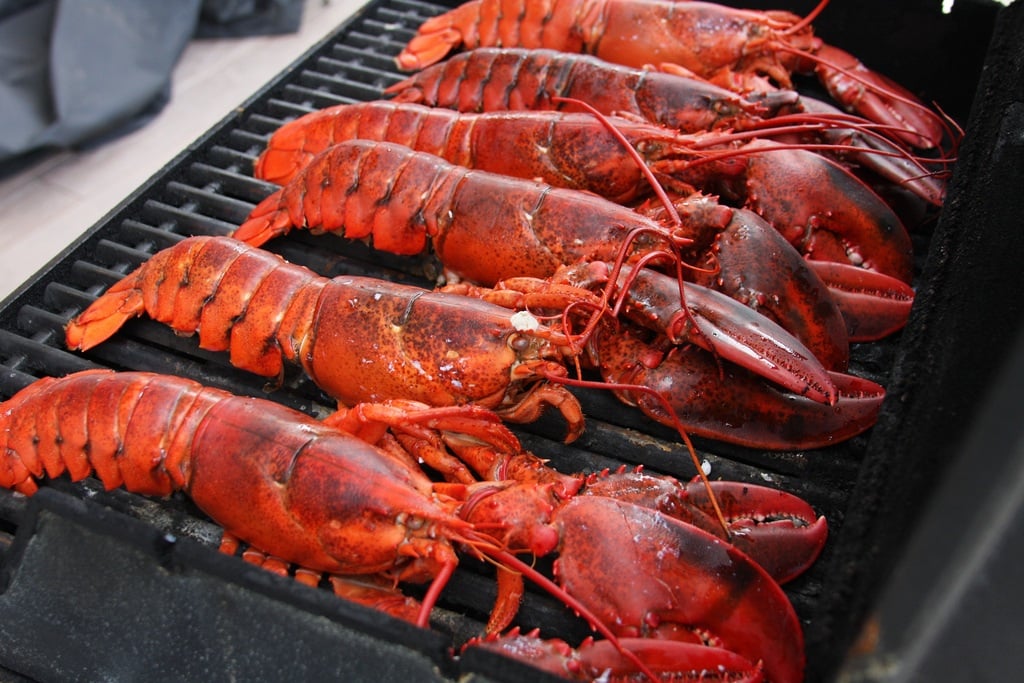 5. Find a Garifuna Drum Circle
Garifuna culture has deep roots in drum music. It shouldn't be too hard to stumble upon a full-blown drum dance party on a beach near Hopkins.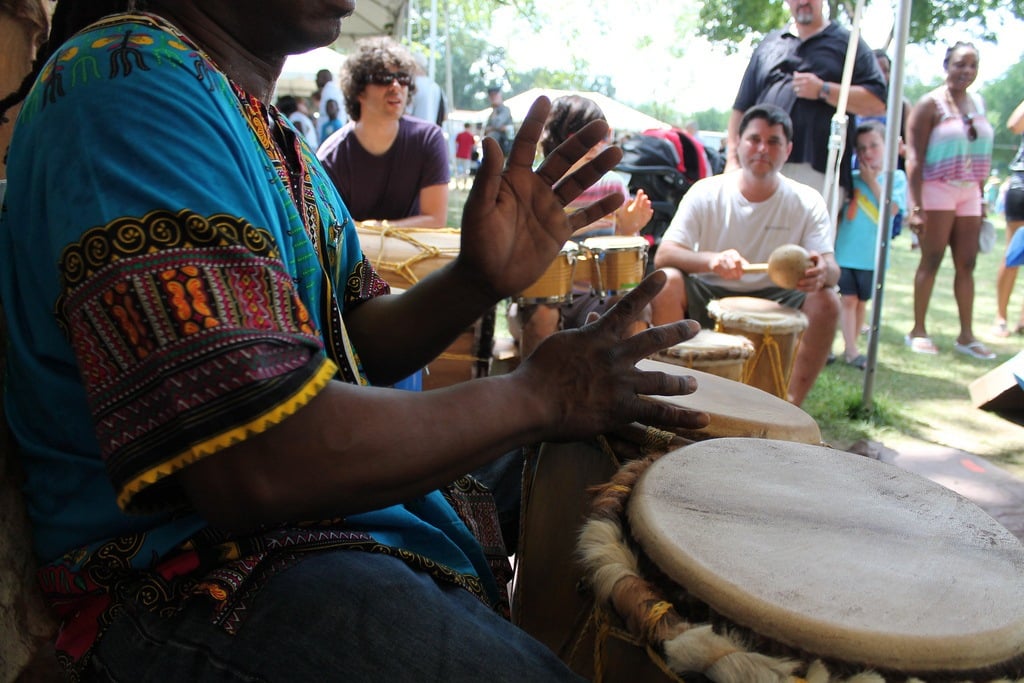 6. Go River Tubing
There is an epic 7-miles river float to be had in Belize. You pass through impressive caves and pristine river systems all from the comfort of your rubber tube.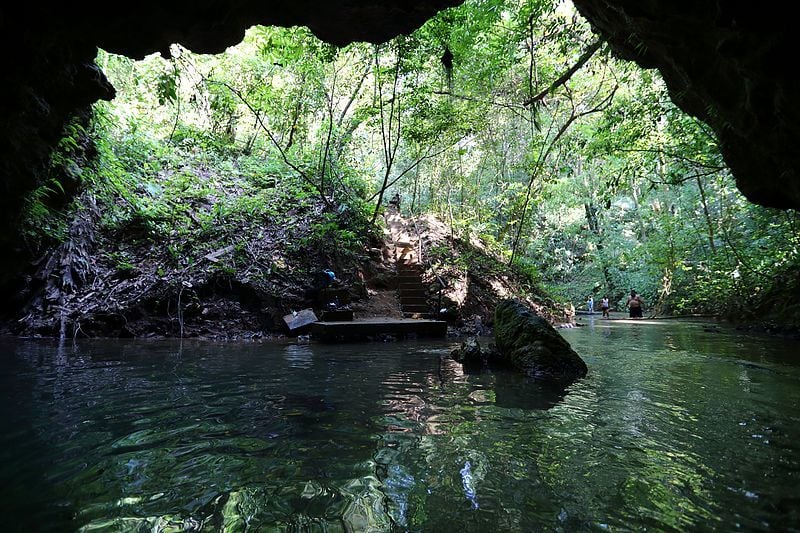 7. Bird Watching in the Jungle
With countless nature preserves and epic walking paths, if you possess a keen eye you can spot exotic birds, like parrots and toucans. Some hostels offer binoculars for rent.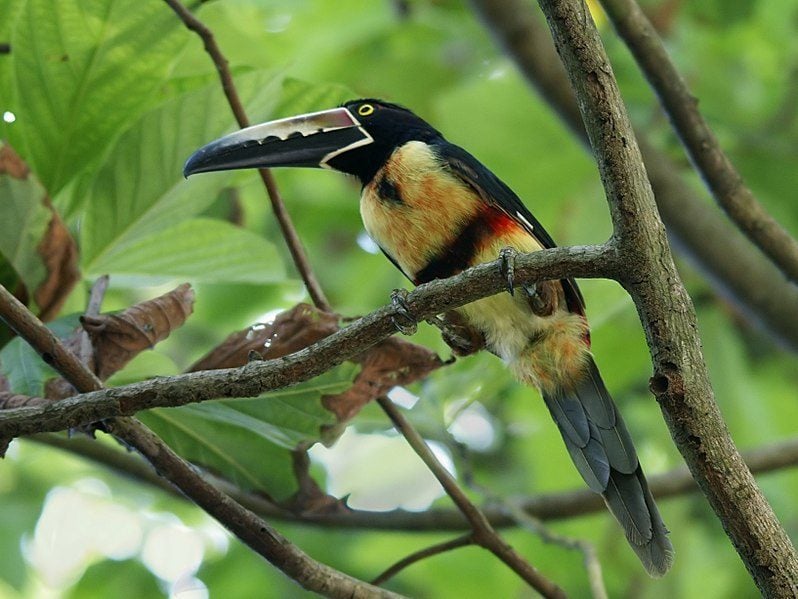 8. Camp on the beach
The beaches south of Hopkins are prime camping territory. In many places you can camp for free. Make sure to pack all of your rubbish out with you and leave your camp site looking beautiful.
9. Visit the Mayan Ruins at Xunantunich
These ruins are not as well known as Caracol, but are still very impressive. Spend the afternoon walking in the shadow of Mayan history.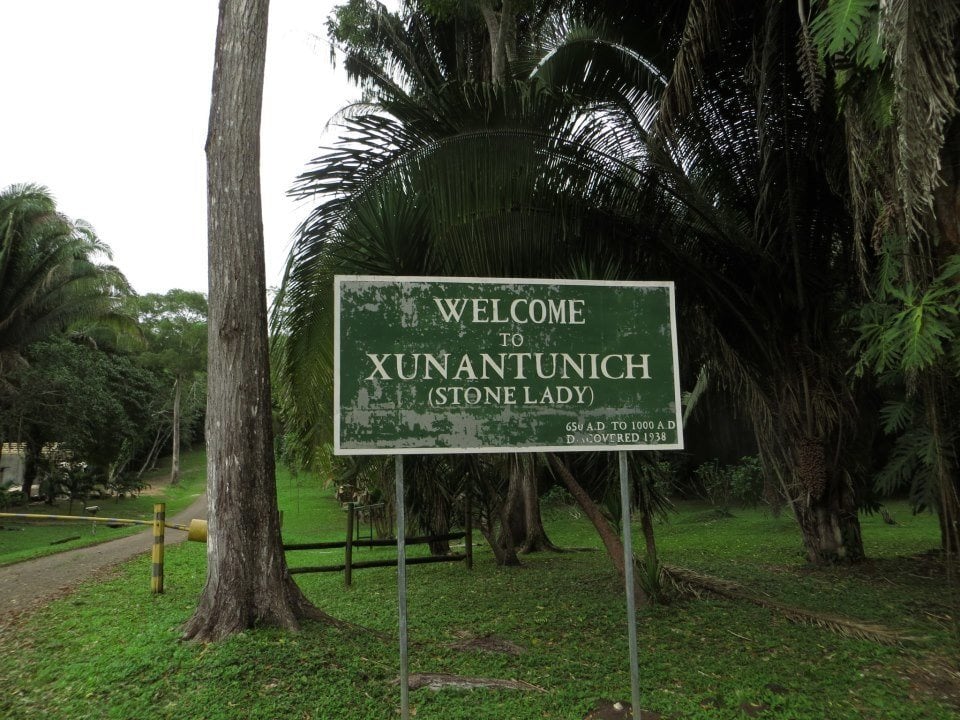 10. Beach, Book, and Rum
Some days you just want to chill out. Do yourself a favor pack a hammock, pick some palm trees and your favorite book and take time for yourself to soak in the vibes.
Small Pack Problems? 😉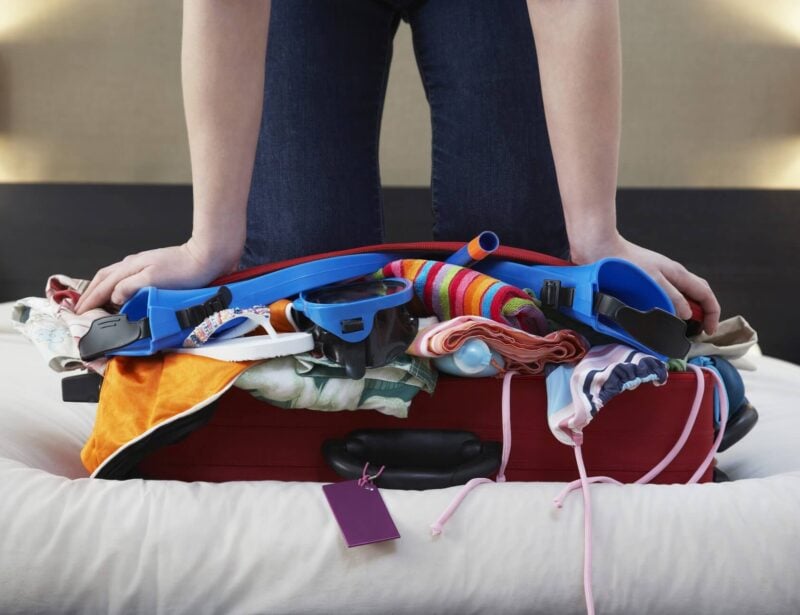 My missus travels with all her clothes in ziplock bags: don't be like my missus. UP YOUR PACKING GAME!
Packing cubes for the globetrotters and compression sacks for the real adventurers – these babies are a traveller's best kept secret. They organise yo' packing and minimise its volume too so you can pack MORE.
Or, y'know… you can stick to ziplock bags.
View Our Fave Cubes
Or Check Out the Sacks!
Backpacker Accommodation in Belize
All of the key backpacker hotspots within Belize have some form of budget accommodation. The average price for a dorm bed is about $15 USD. Most hostels in Belize offer great facilities, a clean and safe environment and the most helpful and friendly staff you could ever imagine.
If dorms are not the right thing for you, alternatively, you can score a nice basic double room for about $30-35, even on Caye Caulker. I recommend booking in advance for island accommodation during the high season (December- February).
That said, in the low season, prices drop and you have some room to haggle a bit for the price per night, especially if you stay more than one night. You can also find vacation rentals in Belize that are super budget-friendly.
If you are keen to camp, many hostels offer camping as an option. There are many places where you can camp on the beach for free. For a combination of camping and four walls, there are numerous eco-resorts in Belize to choose from.
Otherwise, Couch Surfing is the cheapest (free) way to go, and a great way to meet other locals; however, some of the places will not have much of a couch surfing scene.
Belize Backpacking Costs
Whilst I was backpacking Belize, I was spending between $30-40 USD a day, plus extra sometimes for an activity like snorkeling. Be sure to budget enough to go diving or snorkeling at least once! A few times I spent around $60/day including certain adventure activities.
It helped that I was traveling with a friend, so we were able to split up the cost of accommodation as well as get better deals on activities.
Having visited all of the Central American countries now – I can say that in general Belize is one of the more expensive countries in the region – tied with or possibly second to Costa Rica.
That said, one can always do things on the cheap – just don't go expecting dirt-cheap food and accommodation everywhere.
A Daily Budget in Belize
Belize Daily Budget

| Expense | Broke Backpacker | Frugal Traveler | Creature of Comfort |
| --- | --- | --- | --- |
| Accommodation | $10-15 | $15-25 | $30-70+ |
| Food | $3-5 lunch | $5-10 lunch | $20-35 dinner for 2 |
| Transport | Hitchhike | $5-10+ for the bus | Private Car: $20/hour |
| Nightlife | Stay sober | $2-3 for beer from the shop | $4-5 for cocktails in a western-style bar |
| Activities | $15-30 as part of a group tour | $25-50 | $40-$100+ (more for scuba) |
| Total Per day | $20-30/day | $35-45 | $50-100+/day |
Money in Belize
The national currency of Belize is the Belizean dollar. There are lots of international ATMs but they can be tough to find once you are outside of the cities and are in more remote areas. On the main islands – there are an abundance of ATM machines.
It's advisable to avoid small ATM transactions and get out a bunch of cash at once – just make sure you hide it well. If you need to transfer money internationally, use Transferwise, it's the fastest and cheapest way to move money around when traveling.
Travel Tips – Belize on a Budget
To keep your spending to an absolute minimum whilst traveling in Belize, I recommend sticking to these basic rules of budget adventuring….
Camp: With plenty of gorgeous natural places to camp, Belize is an excellent place to take a tent.
Cook your own food: I took a small gas cooker with me to Belize and cooked a lot of my own meals whilst hitching and camping, I saved a fortune.
Stay in Hostel Dorms: Especially if you are traveling solo, staying in the ol' dorm will always be cheaper than a private room.
Hitchhike: In Belize, it is so so easy to thumb a ride and it is an ace way to keep your transport costs down and instead spend it on smashing experiences. So hitchhike as much as you can when backpacking Belize.
Why You Should Travel to Belize with a Water Bottle
Plastic washes up on even the most pristine beaches… so do your part and keep the Big Blue beautiful
You aren't going to save the world overnight, but you might as well be part of the solution and not the problem. When you travel to some of the world's most remote places, you come to realise the full extent of the plastic problem. And I hope you become more inspired to continue being a responsible traveller.
Plus, now you won't be buying overpriced bottles of water from the supermarkets either! Travel with a filtered water bottle instead and never waste a cent nor a turtle's life again.
Save $$$ • Save the Planet • Save Your Stomach!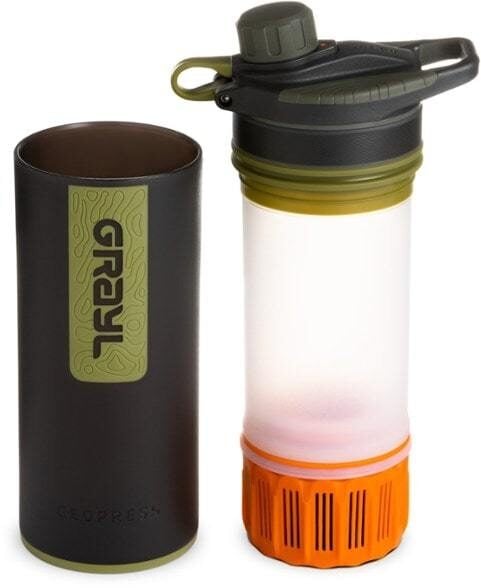 Drink water from ANYWHERE. The Grayl Geopress is the market's leading filtered water bottle protecting your tum from all the waterborne nasties. PLUS, you save money and the environment!
Single-use plastic bottles are a MASSIVE threat to marine life. Be a part of the solution and travel with a filter water bottle.
We've tested the Geopress rigorously from the icy heights of Pakistan to the tropical jungles of Cuba, and the results are in: it WORKS. Buy a Geopress: it's the last water bottle you'll ever buy.
Buy a Geopress!
Read the Review
Best Time to Travel to Belize
If you can, try to avoid the rainy season and visit the country from November to April. The really popular guest-houses fill up fast so this is a country where it can definitely be worth making reservations.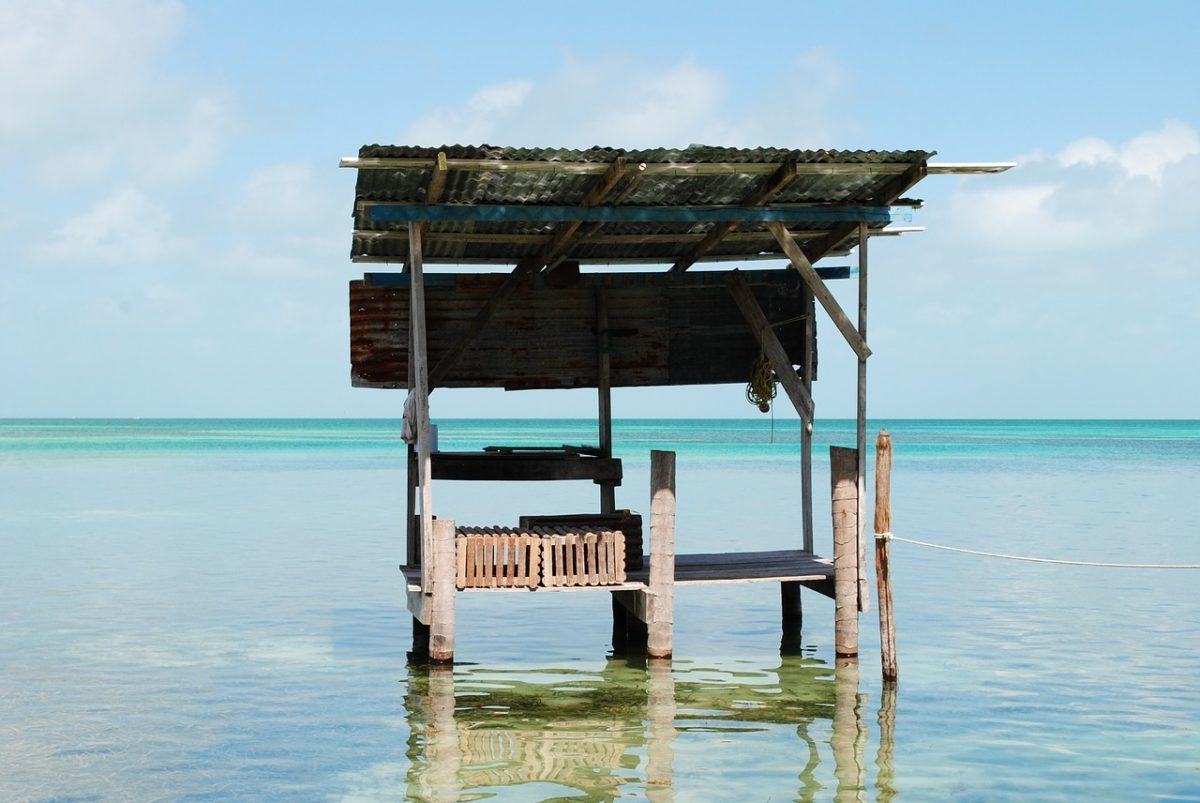 Hurricane season runs from September to October in the Caribbean. I would not try to go diving during this time as the visibility has the potential to be very low due to the nature of rough seas.
Festivals in Belize
There is always a good reason to get down in Belize. Here is a list of a few interesting festivals happening throughout the country every year. Something to note is that there is always some form of live music to be heard most weekends, especially on the coast.
Easter–Lent, Carnival, and Semana Santa: Belize is no different from other Latin American countries, and Easter is a huge deal. Easter weekend is an extremely festive and colorful celebration. Benque Viejo del Carmen is a particularly devout city, and holds a weeklong party from Palm Sunday to Good Friday.
Mango Festival in Hopkins: Love mango? Me too. If you're in the Hopkins area in June, then you will be feasting and celebrating with Mango until your heart's content.
Belize City Carnival: Wild floats crowd the streets during Belize City's Carnival. This festival is the largest demonstration of the Caribbean spirit in Belize. This festival takes place in September.
International Costa Maya Festival: Originally a celebration of Maya heritage from around the region, the International Costa Maya Festival is now one of the biggest festivals of the year. Held in San Pedro on the island of Ambergris Caye in August, the International Costa Maya Festival has top musical acts, plenty of delicious food and drinks, and a beauty pageant.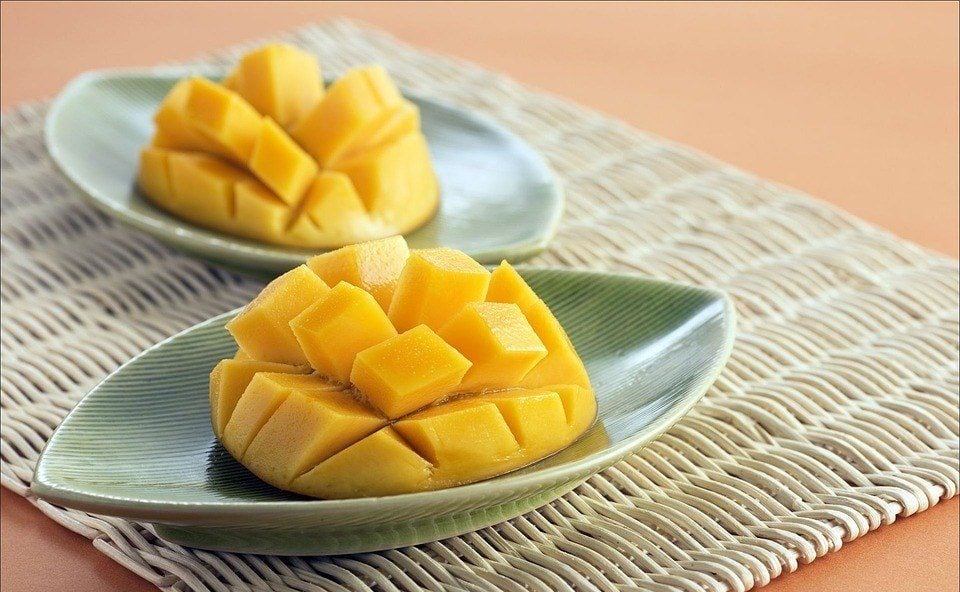 What to Pack for Belize
Somewhere to hide your cash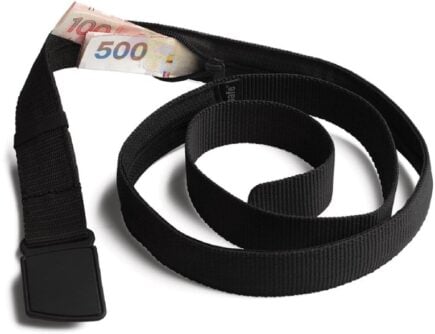 Somewhere to hide your cash
Travel Security Belt
This is a regular looking belt with a concealed pocket on the inside – you can hide up to twenty notes inside and wear it through airport scanners without it setting them off.
A travel water bottle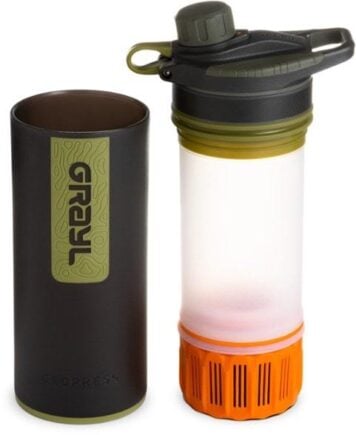 A travel water bottle
GRAYL Geopress Filtered Bottle
Having a filtered water bottle means you can drink from just about any source. The GRAYL Geopress is hands-down the most effective one we've ever used as well!
For those unexpected messes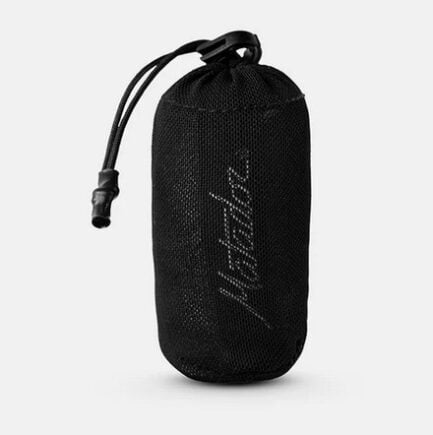 For those unexpected messes
Microfiber Towel
Hostel towels are scummy and take forever to dry. Microfibre towels dry quickly, are compact, lightweight, and can be used as a blanket or yoga mat if need be.
When the power goes out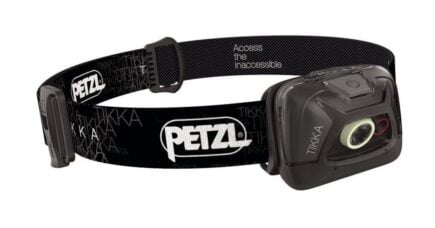 When the power goes out
Petzl Actik Core Headlamp
A decent head torch could save your life. If you want to explore caves, unlit temples, or simply find your way to the bathroom during a blackout, a headtorch is a must.
Sleep anywhere
Sleep anywhere
Camping Hammock
Taking a tent backpacking is not always practical but hammocks are lightweight, cheap, strong, sexy (chicks dig hammocks), and allow you to pitch up for the night pretty much anywhere.
To stay a clean backpacker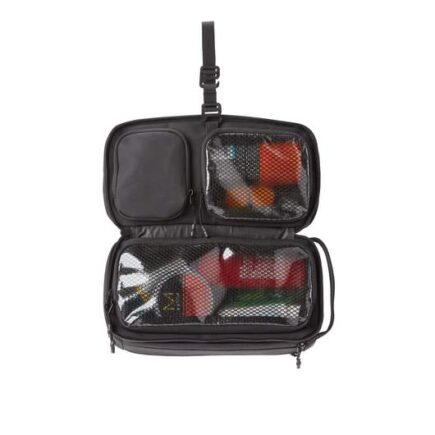 To stay a clean backpacker
Hanging Toiletry Bag
I always travel with a hanging toiletry bag as it's a super-efficient way to organize your bathroom stuff. Well worth having as it helps to have quick access to all your stuff.
Staying Safe in Belize
Belize is a paradise but it is not immune to trouble. I personally had a very positive experience backpacking Belize with regard to safety. I never felt like I was in danger at any point during my trip. Overall, Belize is one of the safest countries in Central America.
Being out late, drunk, and alone is a recipe for trouble anywhere in the world. There have been reports of backpackers getting held up on remote sections of beach and in the rough neighborhoods of Belize City late at night, though this is highly uncommon.
Odds are you should be just fine. If ever you run into a hold-up situation, give them what they want and don't resist. Your iPhone and wallet are never worth dying over, ever!
Be aware that Belize is home to many species of poisonous spiders, snakes, and other dangerous creatures. Always watch your step when trekking through the jungle. Never stick your hand somewhere you haven't first seen with your eyes.
Learn More: Backpacker Safety 101
Sex, Drugs, and, Rock 'N' Roll in Belize
Belize has long been renowned as one of the party capitals for travelers backpacking Central America. Cocaine is cheap and pretty easy to find if that's your bag. Booze is cheap and Belezian locals enjoy sinking a few beers in the evening.
The people are friendly, Tinder works a treat to meet up with locals and other backpackers and there are plenty of beach parties, clubs and raves… if you know where to look! Avoid traveling with drugs in Belize, the police sometimes strip search backpackers and never cross an international border carrying drugs. especially to Mexico or Guatemala! That would be stupid!
If you do choose to indulge in heavier partying whilst in Belize, take it easy – cocaine in Belize is strong, cheap and addictive.
Travel Insurance for Belize
Traveling without insurance would be risky so do consider getting good backpacker insurance sorted before you head off on an adventure.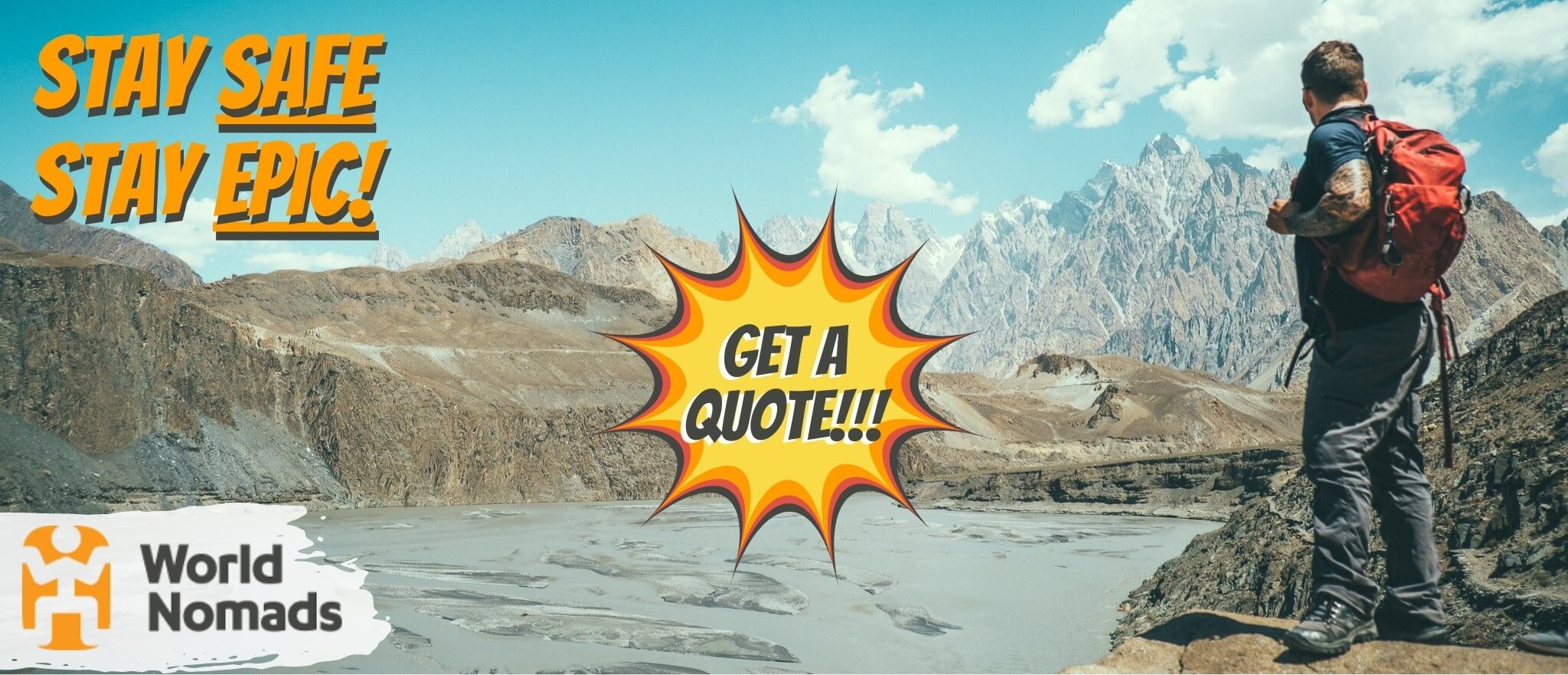 World Nomads' mission is to support and encourage travellers to explore their boundaries. They offer simple & flexible travel insurance, and safety advice to help you travel confidently.
They've been doing it since 2002 – protecting, connecting, and inspiring independent travellers just like you.
Get a quote below or read our in-depth review!
World Nomads provides travel insurance for travelers in over 100 countries. As an affiliate, we receive a fee when you get a quote from World Nomads using this link. We do not represent World Nomads. This is information only and not a recommendation to buy travel insurance.
How to Get Into Belize
Before I got to Belize, I was backpacking in Mexico. I found the cheapest flights to Central America are usually into Cancun or Mexico City. Once I was in the Yucatan Peninsula of Mexico, I took a short boat ride and I was in Belize. Alternatively, if you are backpacking all of Central America, you can fly into Panama City or San Jose and travel north to Belize.
It is possible, though not cheap to find a boat leaving Guatemala's Rio Dulce bound for Belize. There are a handful of liveaboard operators running diving trips departing from Rio Dulce if you're in the area.
There is an international airport in Belize City, however, it is generally much more expensive to fly into compared to Cancun. Your best bet is to come in from Mexico after enjoying Tulum and the cenotes in the Yucatan.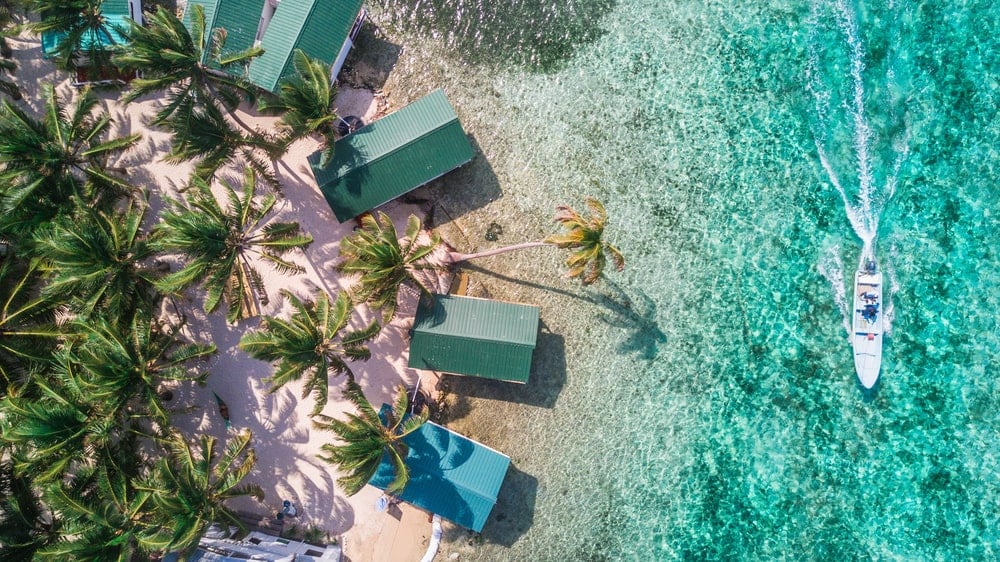 Entry Requirements for Belize
Citizens of most western countries do not require a visa to enter Belize. For a full list of countries NOT requiring a visa to enter Belize, check out this article.
Forget boring accommodation… book yourself an EPIC STAY!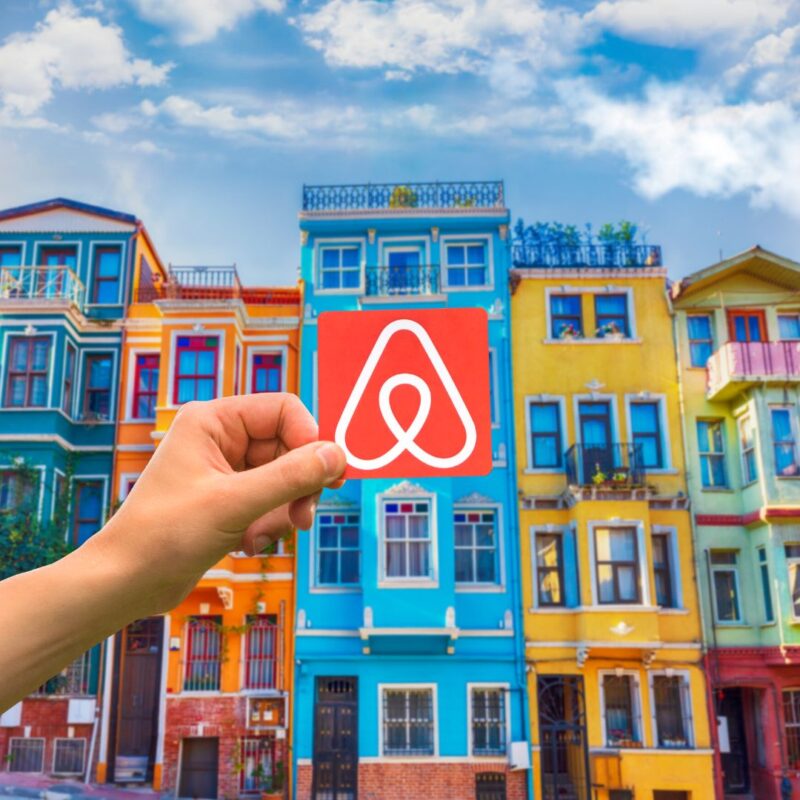 Why stay in a naff hotel when you can stay in a cosy, stylish local house instead? And for half the money too!
Stay somewhere EPIC and save your hard-earned dollars — from houses to barns to castles and caves, there is an Airbnb for every occasion!
Book an EPIC Stay
How to Travel Around Belize
Bus is the main method of transportation in Belize. The buses are comfortable, and I never saw them jam-packed the way I did in Guatemala. Plus they play heady reggae music on the Belizean buses for good measure.
Typically the buses are a bit more expensive in Belize than elsewhere in Central America, though the distances are fairly short and convenient.
If you want to go diving or to get to any of islands, then you are gonna need to take a boat.
Ferries run to the islands daily. Departure times and prices do vary so do a bit of research for the latest information before showing up at the dock.
Renting a car is always an option too. If you have a few travel mates to go in on it with you, then renting a car means you will see places in Belize beyond the reach of public transportation.
Taxis are good for short distances if you are in a hurry or need to get to a hotel just out of town.
Always determine the price before setting off in case there is no meter.
Hitchhiking in Belize
Hitchhiking is generally easy whilst backpacking Belize. Like in most of Central America, there are lots of mini buses and it's not so easy to spot taxis on the road, be sure you know if you're paying or hitching free when you climb in any type of vehicle.
Use Bookaway to find the best deals on transport – buses, planes, trains, and ferries. It'll save you a load of time when organising transport and you'll probably nab an EPIC DISCOUNT too!
Book your transport on Bookaway NOW. Get the best price for the best ride… then use those savings to buy the best feed in town!
Book Your Transport Here!
Onwards Travel from Belize
From Belize you can travel overland into Chetumal, Mexico, or across towards Flores, Guatemala. Both border crossings are easy and hassle-free more or less. You can also travel by boat to Mexico or Rio Dulce, Guatemala, but these options are more expensive.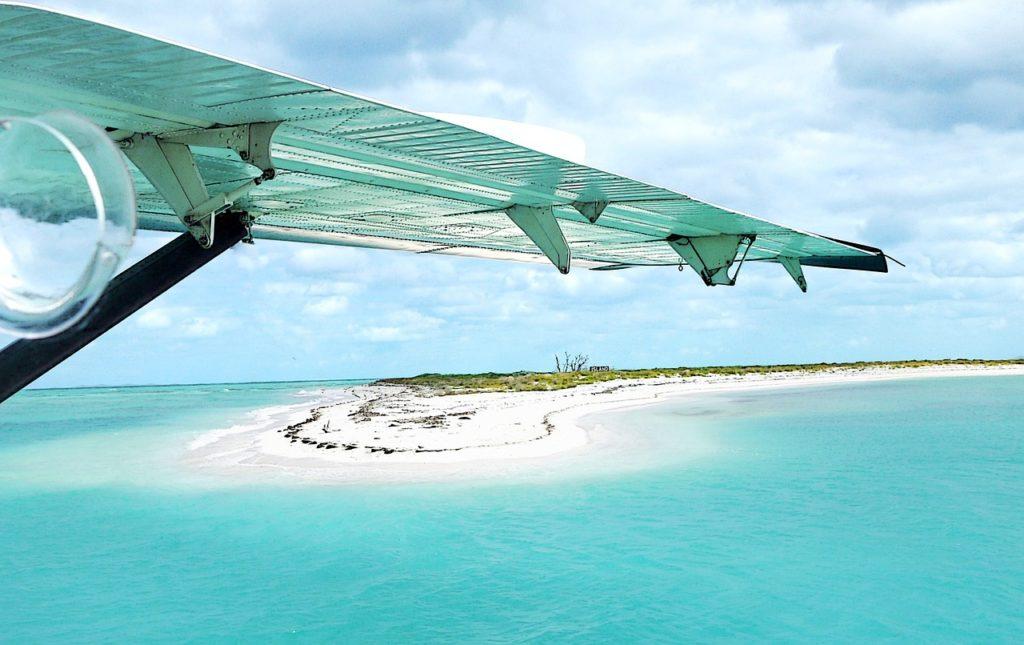 Whatever you do – make sure you don't accidentally(or intentionally bring drugs across the border – especially when it comes to Mexico – the police there are actively searching boat departures and arrivals.
Working in Belize
If you are able to work remotely, Belize could be a great option for you to make as your home base.
There is no "digital nomad visa" per se offered by the Belizean authorities, but I'd say you can pretty much work online here for a foreign company or as a blogger without any concerns.
Paid options for foreigner backpackers are limited in the country unless you have a specific skill set (scuba dive instructor, yoga teacher, etc). And even for those jobs, you are likely to be paid under the table informally.
If you do not have a remote online job, you do have some options…
If you do start seriously pondering the idea of becoming an online English teacher – then – as mentioned – you will need to earn some qualifications.
TEFL courses open up a huge range of opportunities and you can find teaching work all over the world. To find out more about TEFL courses and how you can teach English around the world, read my in-depth report on teaching English abroad.
Broke Backpacker readers get a 35% discount on TEFL courses with MyTEFL (simply enter the code BACKPKR).
The Future of the SIM Card is HERE!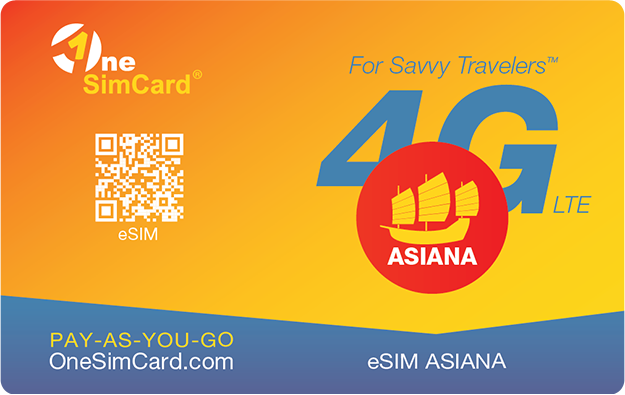 A new country, a new contract, a new piece of plastic – booooring. Instead, buy an eSIM!
An eSIM works just like an app: you buy it, you download it, and BOOM! You're connected. It's just that easy.
Is your phone eSIM ready? Read about how e-Sims work or click below to see one of the top eSIM providers on the market and ditch the plastic.
Buy an eSIM!
Volunteer in Belize
Volunteering abroad is an amazing way to experience a culture whilst helping your host community. There are plenty of different volunteer projects in Belize including teaching, construction, agriculture and pretty much anything.
High levels of poverty and inequality in Belize mean the country benefits greatly from volunteer support. English teaching is in high demand, as is help in hospitality. More unique opportunities include wildlife conservation and agriculture. You'll need a tourist visa to enter Belize, and a letter from your volunteer organization to get approval from Immigration once you've arrived.
Our go-to platform for finding volunteering gigs is Worldpackers who connect travellers with host projects. Have a look at the Worldpackers site and see if they have any exciting opportunities in Belize before signing up.
Alternatively, Workaway is another excellent common platform used by travellers searching for volunteering opportunities. You can read our review of Workaway for more info on using this terrific platform.
Volunteer programs run through reputable work exchange programs like Worldpackers and platforms like Workaway are usually very well-managed and reputable. However, whenever you are volunteering do stay vigilant, especially when working with animals or children.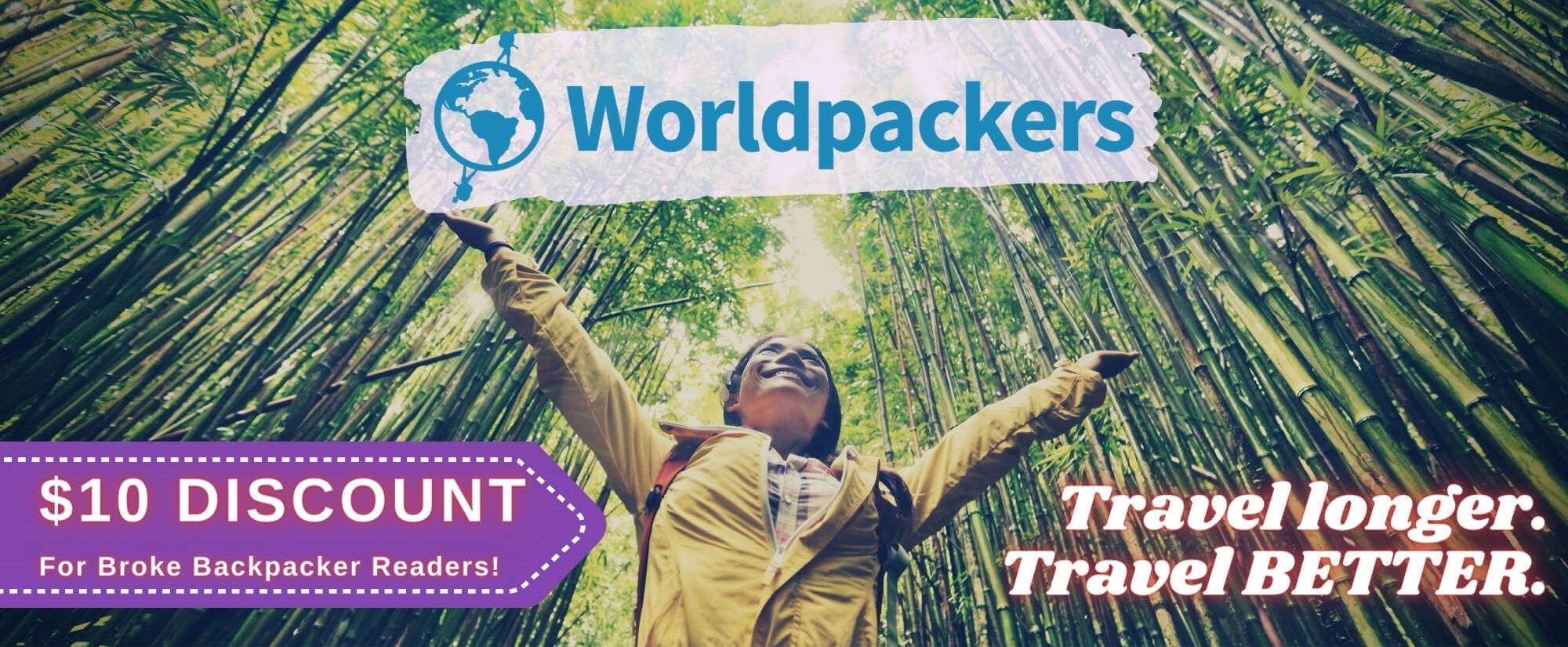 Worldpackers: connecting travellers with meaningful travel experiences.
What to Eat in Belize
In addition to being super friendly, the people of Belize like to eat well, and their food culture reflects that. Locals eat a lot of variations of rice, beans, tortillas, and seafood with coconut mixed into everything.
Seafood is an obvious specialty on the coast. The type of cuisine greatly depends on the ethnic demographic of the region you are visiting. Each ethnic group has its own delicious specialties.
I think my favorite food came from the Garifuna areas.
Tamales: TaSTY corn pockets usually with chicken or fish inside. Served with pickled onions on the side.
Coconut Everything: Yeah, they put it every where.
BBQ Lobster: I'll say it again. Eat some lobster!
Cassava Bread: To make it requires an ancient and time-consuming process involving a long, snake-like woven basket (ruguma) which strains the cassava of its juice. Delicious.
Johnny Cakes and Fry Jacks:  Both the jacks and Johnny cakes are made from flour, but while the jacks are flattened and fried, the Johnny cakes are round fluffy savory biscuits, often topped by butter or a slice of cheese. I think I ate at least one Johnny Cake every day I was in Belize.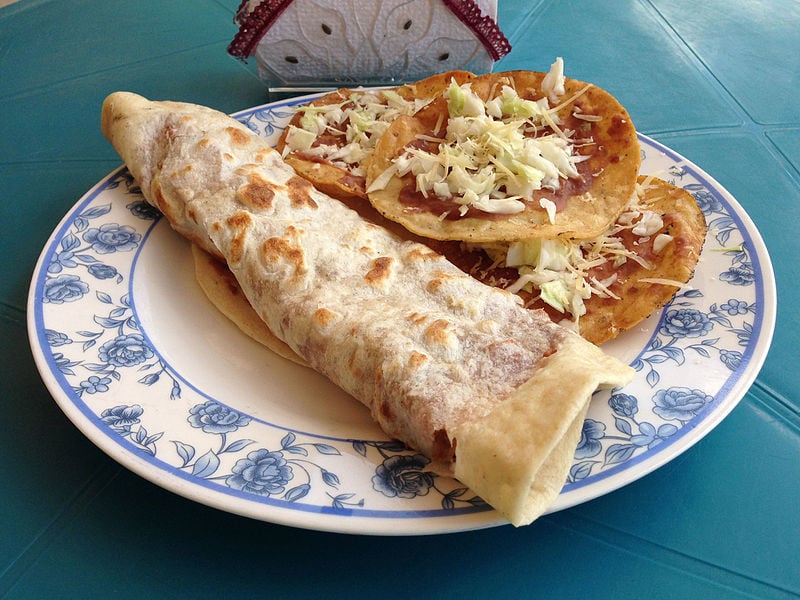 Belize Culture
Like in any country, the people you encounter are what really make or break the destination.
Belize is no different. I found the people in Belize to be smiling, friendly, generally chilled-out and laid back.
Most Belizeans are of multiracial descent. About 34% of the population is of mixed Maya and European descent (Mestizo), 35% are Kriols, about 10.6% are Maya, and about 6.1% are Afro-Amerindian (Garifuna).
Expect to be met with a warm welcome and big smiles. Also, on the beach, expect to be asked if you want to buy weed and sometimes cocaine.
Useful Travel Phrases for Belize
Lucky for us English speakers, English is the official language of Belize. Garifuna people speak a Spanish/English/Creole. To the ignorant ear Creole sounds like the background chatter from a hit Kingston reggae record.
Keep in mind that more people will speak Spanish as you get closer to the Guatemalan border. Certainly, you can get by with English just fine, but knowing a bit of Spanish will definitely come in handy.
For the Spanish speaking parts of Belize, here are a few helpful travel phrases with English translations for your backpacking Belize adventure:
Hello – Hola
How are you? – Como estas?
Good Morning – Buenos dias
I don't understand – No entiendo
How Much – Cuánto cuesta?
Stop here – Te detienes aquí
Where Is The Toilet? – Donde esta el bano?
What Is This? – Que es esto?
No plastic bag – Sin bolsa de plastico
No straw please – No paja por favor
Sorry – Lo siento
Help! – Ayudame!
Cheers! –  Salud!
Dick head! – Cabron!
Beer – Cerveza
Fish – Pescado
Books to Read About Belize
These are some of my favorite travel reads and books set in Belize which you should consider picking up before you begin your backpacking adventure…
A Brief History of Belize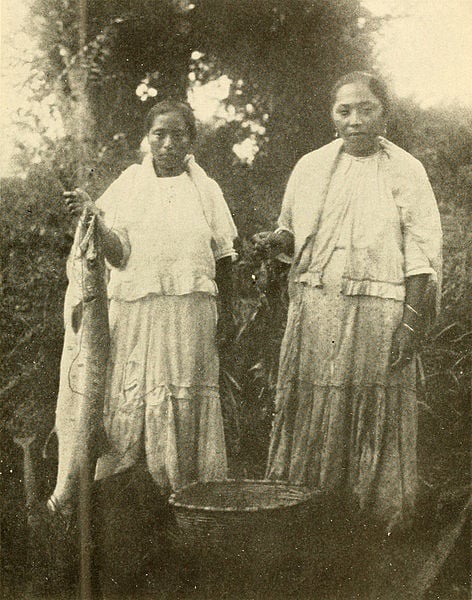 Belize was a commonwealth country of the United Kingdom for many years. Independence came to Belize on 21 September 1981 after the Belize Act of 1981, without reaching an agreement with Guatemala regarding land border disputes.
Over the course of the last 60 years, there have been numerous disagreements between Belize and Guatemala over land borders. A last attempt was made to reach an agreement with Guatemala prior to the independence of Belize. The Belizean representatives to the talks made no concessions, and a proposal, called the Heads of Agreement, was initialed on 11 March 1981.
However, when ultraright political forces in Guatemala labeled the proponents as sellouts, the Guatemalan government refused to ratify the agreement and withdrew from the negotiations. Meanwhile, the opposition in Belize engaged in violent demonstrations against the Heads of Agreement.
A state of emergency was declared. However, the opposition could offer no real alternatives. With the prospect of independence celebrations in the offing, the opposition's morale fell.
Belize/Guatemala Territorial Agreement
In December 2008, Belize and Guatemala signed an agreement to submit the territorial differences to the International Court of Justice, after referendums in both countries (which have not taken place as of December 2013).
Notably, both Guatemala and Belize are participating in the confidence-building measures approved by the OAS, including the Guatemala-Belize Language Exchange Project. Since independence, a British garrison has been retained in Belize at the request of the Belizean government.
Today, Belize is a peaceful Caribbean nation with a multi-cultural society. Though parts of Belize are affected by poverty and unemployment, I am optimistic that Belize will continue to progress towards a better quality of life for its citizens.
Some Unique Experiences in Belize
DON'T DIE OUT THERE! …Please 🙂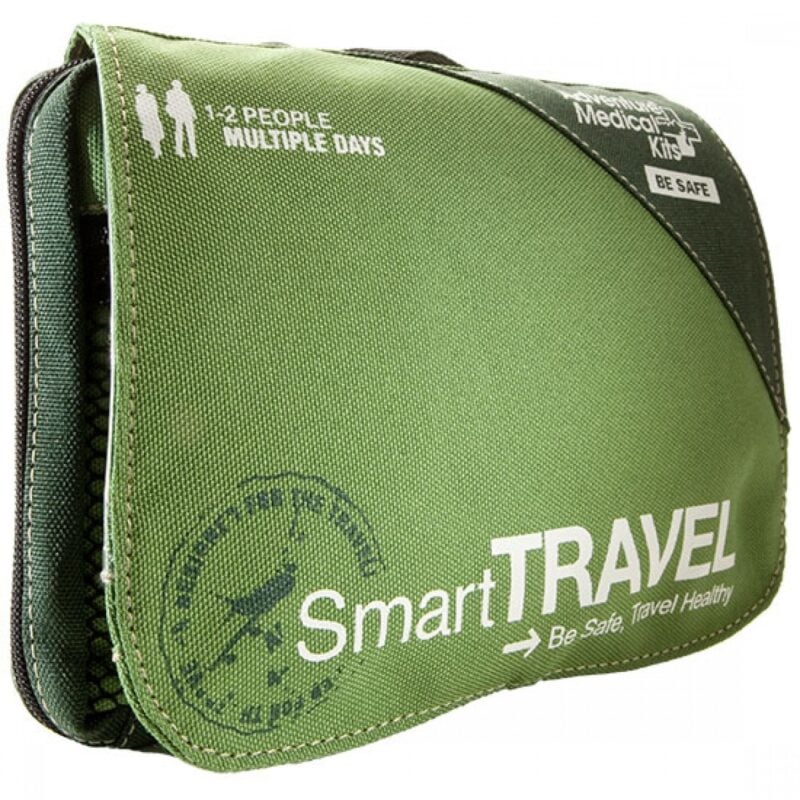 Things go wrong on the road ALL THE TIME. Be prepared for what life throws at you.
Buy an AMK Travel Medical Kit before you head out on your next adventure – don't be daft!
Buy on REI
Trekking in Belize
Do you enjoy stunning jungles filled with abundant colorful wildlife? Birds of paradise and fern forests? As a nation bursting with natural beauty, you must absolutely make time to tackle a few epic treks! Belize has amazing national parks and reserves filled with hiking trails. Here I have listed a few of my personal favorites. I did not personally do any multi-day treks in Belize, but, if you have the right gear, anything is possible.
Cockscomb Basin Forest Reserve: This large forest reserve has an excellent network of well-maintained trails. The Cockscomb Basin Forest Reserve – in addition to being the only dedicated reserve designed to protect the endangered jaguar – is also home to a beautiful array of tropical flora and fauna.
Guanacaste National Park: This park might be small but it really packs in a lot. The gentle trails and easy accessibility here make this an excellent choice for an introduction to tropical forests.
Tiger Fern Trail: This perfect few-hour day hike brings you through some pristine jungle, ending at some waterfalls.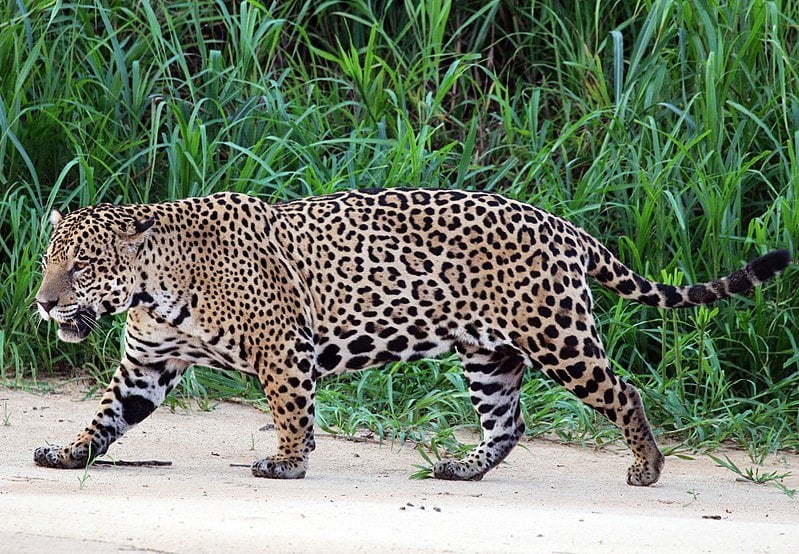 Scuba Diving in Belize
For some of the best scuba diving in the Caribbean, Belize has got you covered. There really are so many dive sites to choose from, I recommend starting with the Great Blue Hole.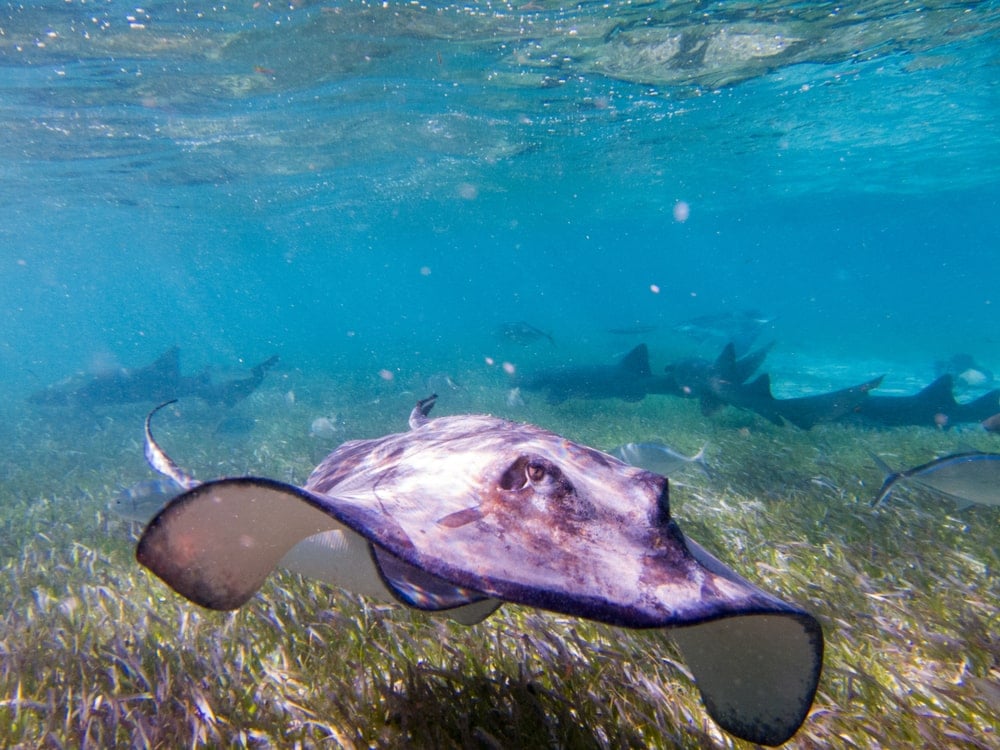 If you still have some more cash in your budget, you will have no problem finding more mind-blowing sites to go for a dive! Usually, dive shops will offer you a discount if they know you are planning to do multiple dives with them.
Scuba Dive Belize on a Liveaboard Trip
If you love scuba diving, why not take your love for exploring the underwater world to the next level with a Liveaboard trip in Belize? On a Liveaboard trip, you actually stay on the boat for a week or more.
You basically only stop diving to eat, sleep, and snap photos of ridiculous sunsets. A Liveaboard trip is also a great way to pack in many dives at a bunch of different locations. Because of the longer timeframe, you get to experience dive sites the average dive shops don't get to in addition to eating great food and socializing with fellow dive hounds.
A Liveaboard trip in Belize is a sure fire way to get your fix of scuba diving and then some!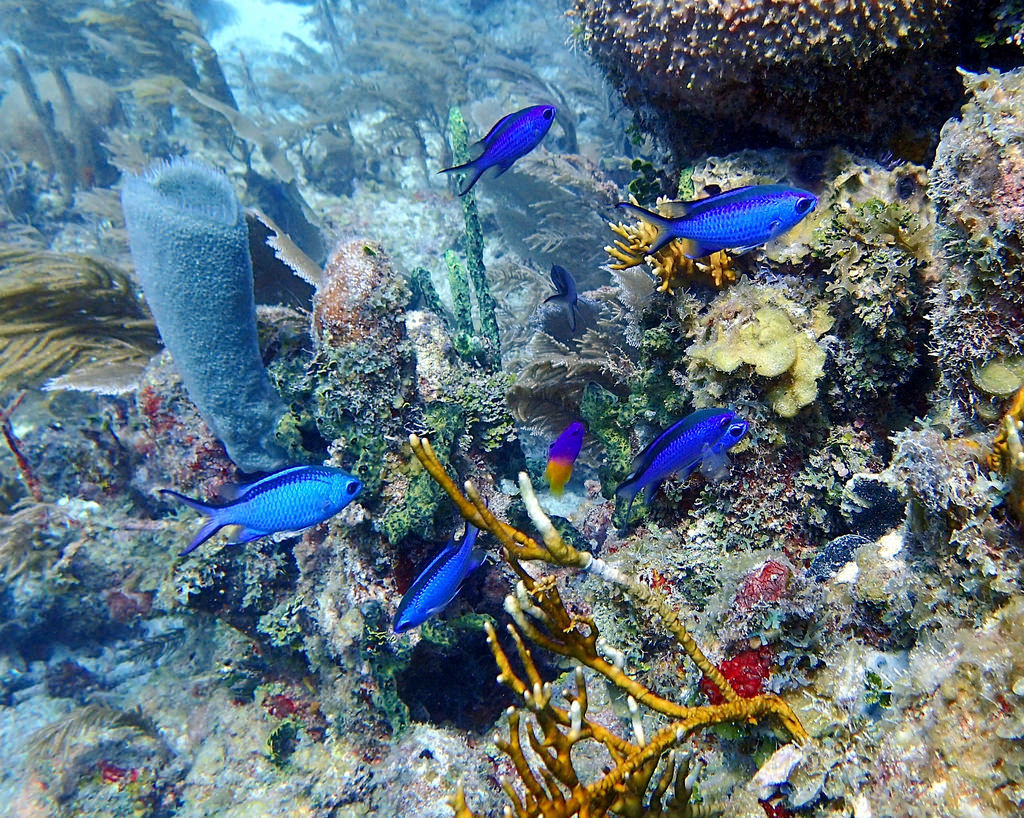 Final Advice Before Visiting Belize
So, what are you waiting for? Pack your bags (don't forget your snorkeling gear) and book the tickets! By now, you should know all about Belize and what you can explore in this beautiful Central American state.
I hope you have enjoyed this Backpacking Belize Travel Guide. You are now ready to get your boots on the ground and experience this magical country for yourself, amigos! Backpacking in Belize is truly a special journey that I hope you greatly enjoy.
Backpacking Belize or any country for that matter often illuminates some of the great socio-economic inequalities of the world. Never take it for granted that you are healthy and financially able to go traveling. Show the world around you some gratitude and help to make a positive impact on it.
Your time there will be one for the ages, I am sure. If you've travelled to Belize before, let us know about your experience in the comments below – we'd love to hear from you!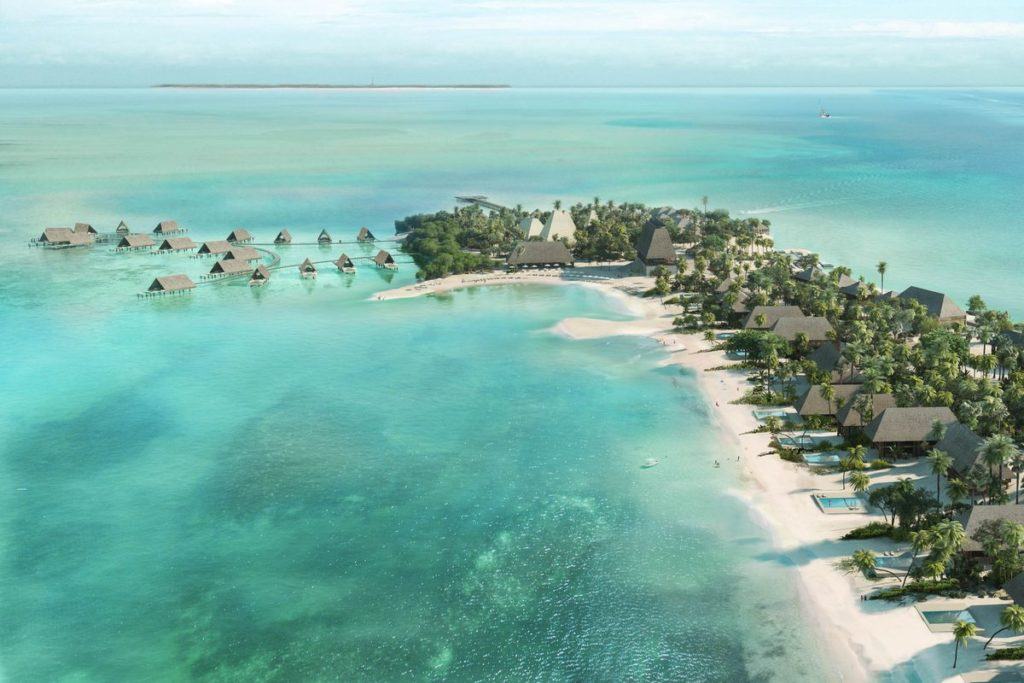 ---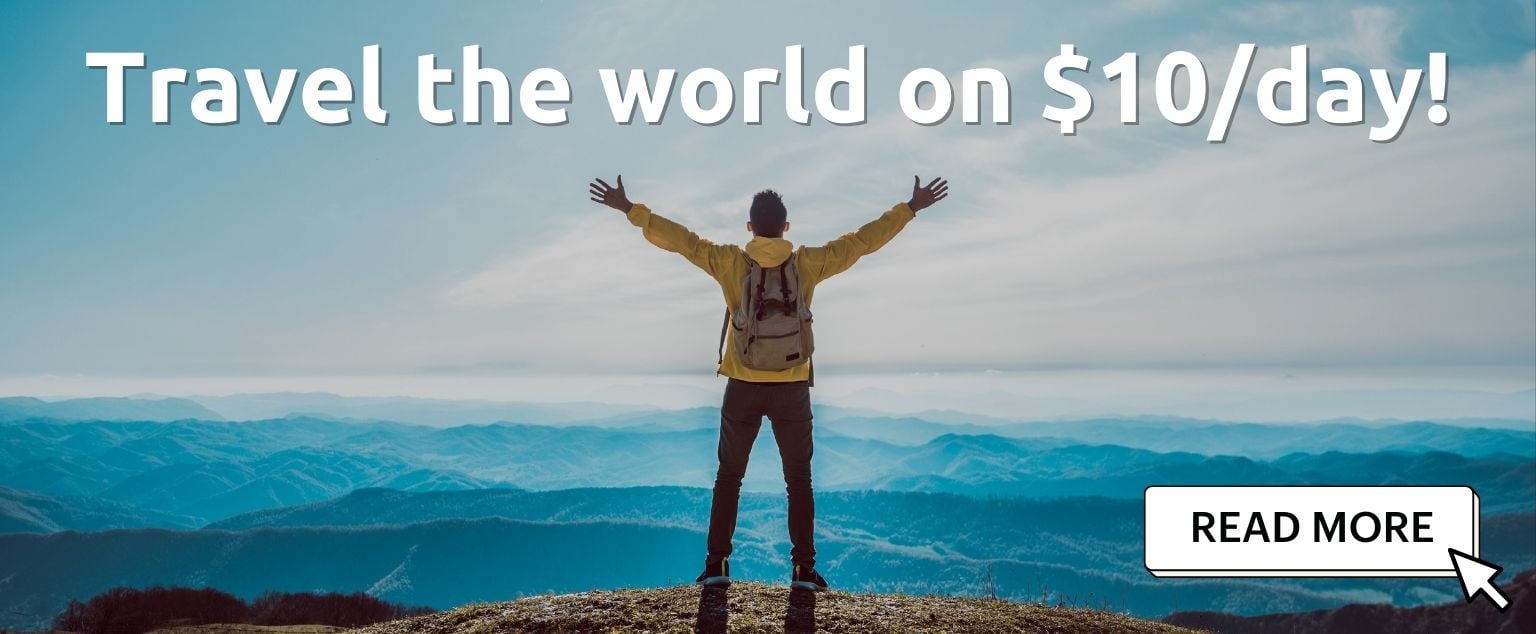 And for transparency's sake, please know that some of the links in our content are affiliate links. That means that if you book your accommodation, buy your gear, or sort your insurance through our link, we earn a small commission (at no extra cost to you). That said, we only link to the gear we trust and never recommend services we don't believe are up to scratch. Again, thank you!