If Belize were a person, it would be Indiana Jones. The 8867 square miles, half Caribbean getaway, half jungle mystery possitively exudes a sense of adventure and wonder. It's no wonder you're excited and looking forward to planning a trip to Belize!
One of the less talked about Central American getaway destinations, for anyone looking to experience the uniqueness of Central America or looking for an almost year-round perfect climate, this is it!
From party hot-spots to snorkeler's paradise reefs and sacred caves, Belize has it all. It even has pyramids!
If you're planning a trip in Belize then this this is the itinerary for you!
The best time to visit Belize is also the most inconvenient, because it's when everyone wants to go! This is usually during the country's dry season, which lasts from November to April.
During this time you can expect the best from Belize's tropical climate and coastal sea breezes. In fact, temperatures rarely dip below 20 °C/68 °F!
So, if you're wondering when to visit Belize, the answer is entirely dependent on what you want. Some prefer the busy, dry season while others prefer the quieter, wet season as it gives them an opportunity to explore in peace.
Whether you're looking to take a short trip to Belize as you pass through South and Central America, spending the weekend in Belize or just looking to vacation in Belize, you'll need to take note of the best months to do so and plan according to your individual travel desires!
One of the key parts of choosing where to stay for any trip is choosing an area that suits what you're looking for. If you're backpacking Belize to go scuba diving staying on the coastline is a no-brainer. However, not all areas are super affordable.
For that reason, if you're planning on spending time somewhere, it's always great to choose someplace central and fairly inexpensive. So, whether you're wondering where to stay in Belize for 5 days or 20, staying central is key! For this reason, we recommend Belize City.
Two of the best places to visit in Belize are the emerald jungle-based San Ignacio, and the turquoise water surrounded island of Caye Caulker! The problem can be, with such great options, which to choose?
Luckily, by staying in Belize City you not only get great options on accommodation but both destinations are within fairly easy reach! This is a great option for the best place to stay in Belize.
Belize City is the biggest city in the country! As a result, it is home to a variety of hostels, hotels, casinos as well as the Museum of Belize, located inside a former prison! It's also a great place to get to know the real people of Belize and spend time getting to know the culture and history whilst admiring the architecture! We have listed a few of the best hostels in Belize below to help you get started.
Best Hostel in Belize – Red Hut Inn
Located in a safe and convenient area just outside the city (around 8 miles from the airport) the beach isn't far away enough for you to not smell the sea breeze. With decent sized, clean rooms, options of A/C and friendly staff, this is a great find for anyone exploring on a budget!
With a recently renovated interior and brand new gadgets, this Belize vacation rental is up at a fair price. It's on a pretty sleepy street, so don't worry about been kept up all night. That been said, it's only a short walk from the city centre, so you won't be spending half your trip stuck on the bus!
4 miles away from Belize harbor and 7 miles from Philip S. W. Goldson International, this is the perfect place for anyone looking for hotel quality without going broke! It offers free WiFi, a hot tub, and a barbecue atop a fantastic rooftop terrace. It's the perfect place to decompress and enjoy the stunning views this steal offers.
For those looking for a more luxurious stay, the Radisson Fort George Hotel & Marina is the perfect spot. With chain hotels, you're almost always guaranteed quality and this is no exception. With sea views, a gym and spa center and more than a few pools, this is a great way to experience Belize in style!
There is so much to do in Belize that if you don't know what you want to do or what there is to see you may miss out on some amazing sites and hidden gems. To prevent that, our Belize Itinerary will show you all you'd want to see and probably even more!
If you're going to be using our Belize trip itinerary, you're going to move around quite a bit. As such, there are two common ways for visitors to get around. Most of our stops are fairly close to one another and can usually be walked to and from but day to day you may have to travel to a different area or district. This will often be done using chicken busses!
In case you're concerned about the name, it's more of a nickname these days than a description although in some places the buses are still occasionally used to ferry, well, chickens. This is one of the cheapest and most fun ways to travel. Another fun way to travel may be using water taxis that are often used to travel up, down or across the many rivers that flow through various cities!
For a more medium distance based form of travel, your best bet is the many green license-plate bearing cabs!
Old Belize | St. John's Cathedral | Belize Zoo | Belize Museum | Riverside Tavern
The first thing you want to do when you arrive in a new city is to get to know it. Uncovering the hidden parks, niche shops, cool bars and understanding the heartbeat of where you are is half the fun of traveling! So for day 1 in Belize, we want you to get acquainted with your new home and the epicenter of your travels, Belize City!
Day 1 / Stop 1 – Loosen Up in Old Belize
Why it's awesome: Old Belize is a nice way to ease into your adventuring
Cost: 10$ USD
Food nearby: Old Belize Exotic Beach & Bar has tasty snacks and more for you to kick-start your morning!
Old Belize prides itself on being able to provide a sense of history and at the same aiming to provide a modern, unforgettable experience!
Old Belize offers a series of interesting and fun activities ranging from Cucumber Beach Marina and Kukumba Beach to the Old Belize train ride and a series of enticing restaurants. It lies on a patch of the coast of Belize City unofficially known as "Kukumba Beach"!
The beach is a man-made one and is home to a 50 feet tall, 90 foot-long water slide which will have you screaming in delight. Other activities include bean bag toss areas, inflatable tubes, rope swings, volleyball nets, live music and bar, and restaurant!
Experience authentic Belizean cuisine! The Old Belize Exotic Beach & Bar restaurant is ideally situated facing Cucumber Beach and the Caribbean Sea. This provides a nice, tropical ambiance for some post-swim food!
Enjoy the peaceful panoramic view of the boats passing through the marina.
Day 1 / Stop 2 – Admire the St. John's Cathedral
Why it's awesome: An eerie reminder of the power of old empires. Sort of creepy seeing such a decidedly European building in a distinctly Central American country.
Cost: Free!
Food nearby: Bird's Isle Restaurant, their authentic Belizean food will only enhance your cultural experience!
Welcome to your cultural stop on our Belize Itinerary!
Located in downtown Belize City, just a few hundred feet west of the Government House. The majestic Cathedral was built in 1812 as the Church of England's headquarters in Central America. Once upon a time, the cathedral was once used to crown four different native kings of the Miskito tribe in lavish ceremonies.
Today, the cathedral is the oldest surviving building constructed by Europeans in Belize.
Using gigantic ballast stones brought over from Europe, English colonizers constructed the cathedral as the "power base" of the Church of England in Central America! It makes for an odd point of interest in Belize. The contrast is pretty weird, if you looked only at the Cathedral and ignored the fantastic weather, you could be convinced that you were in an old English town!
It may seem kind of touristy, but it's also something you shouldn't miss out on for that reason alone. It's an incredibly worthwhile stop on our Belize travel itinerary. The incredibly well-maintained architecture (made from Sapodilla and Mahogany wood), as well as an antique pipe organ and tombstones of English colonists, is definitely worth checking out!
Day 1 / Stop 3 – Visit The Belize Zoo
Why it's awesome: The Belize Zoo is the world's most famous "little zoo" and is a stunning way to see the wildlife of the country in as close to their natural environment as possible.
Cost: 15$ USD
Food nearby: Lil Texas Bar and Grill serves tasty Texan food with delicious Belizean flair!
Home to over one hundred and seventy-five species of animals, this is a must-see destination for animal and nature lovers. The Belize Zoo is a non-profit zoo that focuses on the conservation of wildlife through "environmental education and rehabilitation"!
It was the first nature destination in Belize that is fully accessible to handicap visitors!
The Belize Zoo's 175 animals represent over 45 native species. The Zoo keeps animals that were orphaned, rescued, born at the zoo, rehabilitated animals, or sent to The Belize Zoo as donations from other zoological institutions around Belize!
A must-visit on any trip to Belize District, the zoo has many animals you're unlikely to see elsewhere – several tapirs (a Belizean relative of the rhino), scarlet macaws, white-lipped peccaries, pumas and a variety of other animals!
A visit to the Zoo is the best way to get an introduction to the animals of Belize and to understand why it is important to protect the habitats that sustain them.
Insider Tip: Arriving early in the morning is a sure way to beat the loud and often obnoxious tour groups that get brought in closer to midday!
Day 1 / Stop 4 – Learn at the Belize Museum
Why it's awesome: The National Museum of anywhere is a must-see as it's the perfect way to learn about where you are and its culture.
Cost: 5$ USD for entrance
Food nearby: Celebrity Restaurant & Bar serves some of the best seafood in Belize!
Just a few hundred meters from the coast, the Belize Museum is an essential stop for anyone in Belize! Belize was once a key part of the ancient Mayan Empire and ruins of their ancient cities litter the countryside. Artifacts from the Victorian Colonial era can also be found recounting the time when Belize was once known as British Honduras!
If you opt for a tour, part of the experience includes a visit to an authentic prison cell! Built more than 150 years ago by the British colonial government to house prisoners, the facility was closed down by the newly-independent government of Belize in 1992. Ten years later, the government of Belize renovated the building, converting it to the Belize Museum!
Passing by this stop allows you to experience more than 3000 years of history and is a nice way for anyone feeling reluctant to make the journey to see the ruins of the Mayan civilization!
Day 1 / Stop 5 – Dinner at The Riverside Tavern
Why it's awesome: Home to the best and biggest burgers in Belize, this eating extravaganza is the perfect way to cap off a busy day!
Cost: Depending on what you eat, meals may range from 15$ USD (for a takeaway, includes a drink) and up.
Food nearby: Don't worry about food, this is all you'll need!
A definite highlight of our Belize Itinerary!
Whether you're on the patio overlooking Haulover Creek or inside the busy bar area, this restaurant is a great way to either begin your night out or end your day. It is commonly spoken of as being one of the best restaurants in Belize and has a secure, free, fenced off and guarded area to park in if you're driving.
Their signature hamburgers come in sizes from 6 oz. and bigger, are arguably the best in Belize. Their onion ringed options are highly recommended as well as their steak and prime rib dishes. These are sourced from nearby cattle from the Bowen farm at Gallon Jug. The Bowens are also the owners of the restaurant as well as Belikin beers.
Insider Tip: This is one of the few restaurants in Belize with a dress code though so be warned, shorts aren't allowed at night!
San Ignacio Farmer's Market | Capello's Art Gallery | ATM Cave | Green Iguana Project | Ko-Ox Han Nah
This is the perfect last day for anyone just looking for a 2 day itinerary in Belize!
Day 2/ Stop 1 – San Ignacio Farmers Market
Why it's awesome: The market is a fantastic opportunity to experience a literal taste of what makes Belizean life so unique!
Cost: Varies, depending on stalls, but prices have been known to be around 1$ USD for 10 bananas or 1$ USD for 5 limes!
Food nearby: Some of the best fruit and veg in the world, all locally sourced can be found right at the market! You can also enjoy breakfast and coffee at the near by Bamboo Tea & Coffee!
In this itinerary for Belize, some places can't be missed. San Ignacio is one of those places!
San Ignacio is a small town in the Cayo district with a quaint, small-town vibe. It makes for a perfect stop on any Belize Itinerary! With a colorful history and an eclectic mix of cultures, it makes the perfect place to explore the country's Mayan ruins and Cave Systems!
But before we get to the exploring part, one of the best things to do in San Ignacio is to visit the San Ignacio Farmers Market.
Opening at roughly 04:30, this marketplace is the largest of its kind in Belize and with the variety of fruit and vegetables available, it is the perfect way to start your day. The open-air market is a perfect blend of bright fruits, vibrant clothing, and colorful languages as it is extremely multicultural. Everything from English to German, Spanish, Creole, and native Mayan can be heard through this bustling hub!
The busiest day to visit is a Saturday and many native Belizeans use this opportunity to meet, exchange gossip or just spend time out with one another. Perusing the best of what Belize has to offer is just the right way to begin your day as you load up on all the fresh produce you can inhale!
Insider Tip: Most adventuring in Belize starts early, ends late and can involve a lot of walking tours so bring some reliable shoes!
Day 2 / Stop 2 – Capello's Art Gallery
Why it's awesome: This stunning art gallery offers local artists a chance to shine and as a result, boast some of the most unique and beautiful works of art anywhere in the world!
Cost: Free!
Food nearby: Authentic Belizean food and more is available at a hole-in-the-wall spot called Ko-Ox Han Nah (Let's Go Eat)!
Capello's Art Gallery is one of the most beautiful buildings in San Ignacia, inside and out.
The gallery prides itself on giving local artists the opportunity to create magical creations. It hosts four full time professional Belizean artists. Each artist has their own private studio and the gallery uses high-quality materials to ensure long-lasting value.
Visiting this talent-filled studio is an opportunity to experience the soul of Belize – just perfect for the art orientated traveler.
Day 2 / Stop 3 – Explore the ATM Cave
Why it's awesome: These caves are the most sacred in the world and an almost spiritual experience
Cost: 110$ USD per person(includes guide, lunch, and transport, water and entrance)
Food nearby: Purple Star Sports Bar & Grill offers generous and cheap meals for anyone looking for nearby value for money!
The ATM Cave (short for the less catchy, Actun Tunichil Muknal) is, according to National Geographic, the world's most sacred cave in the world. They tend to know a little something about these things so you can assume it'll be time and money well spent!
The ATM Cave is a something of a mix of natural wonder and archaeological site. It stretches at least a kilometer into the earth, twisting through narrow passes in the rock. This goes on until you reach a massive, glittering atrium of crystallized stalagmites and stalactites.
What makes the cave feel so sacred isn't just the crystal cathedrals. The ATM Cave is the resting place of the remains from several ancient human sacrifices…. The most famous of these is the "Crystal Maiden" – the intact skeleton of a young female in near perfect condition in the heart of the cave. The "crystal" comes as a result of a covering of calcium carbonate which sparkles eerily…
In addition to human remains, there are also countless pieces of pottery and other artifacts broken into pieces, presumably as part of sacrificing rituals. As such it's one of the most famous of all the Belize landmarks and not to be missed.
Insider Tip: Bring clothing you don't mind getting wet and a pair of old shoes as the cave goes from wet to dry to wet and back again!
Day 2 / Stop 4 – Green Iguana Conservation Project
Why it's awesome: You actually get to interact with these gigantic creatures!
Cost: 9$ USD
Food nearby: Running W. Steakhouse & Restaurant is one of the most beautiful places in Belize to grab a bite and toucans can often be spotted as you enjoy your meal
Native to Central, South America, and the Caribbean, green iguanas are some of the largest lizards in the Americas. In fact, their huge tails making up nearly half of their length!
Unfortunately, these iguanas and their eggs are eaten by humans, and considered a delicacy. Locally, edible iguana is known on menus as "bamboo chicken".
A result of this as well as increasing the destruction of their natural environment has led to them becoming increasingly endangered. Hence the need for the Green Iguana Conservation Project!
The project includes two critical programs. The first involves adopting an Iguana and the second; the Iguana Kids Club. Both promote the process of incubating, hatching, rearing, and releasing young iguanas back into the wild. The aim is to have youth participating in the program walk away with higher awareness and education about these large reptiles.
Situated at the San Ignacio Resort Hotel, the Iguana Conservation Project allows tourists hour-long tours. During this, you venture into the enclosed area where juvenile iguanas are raised until they are released into the wild. Touch and hold adult iguanas, and then enjoy dozens of baby iguanas cling to your body!
Day 2 / Stop 5 – Dinner at Ko-Ox Han Nah
Why it's awesome: Truly authentic meals at reasonable prices
Cost: Most meals are around 20$ USD or less
Food nearby: You're already here!
The best way to end off a day is to enjoy some of the best food at one of the best restaurants in San Ignacio. Some go so far as to call it, THE restaurant. How could we not list it in our expansive Belize Itinerary?
Meaning "Let's Go Eat" in Maya, this restaurant offers a diverse and incredible range of food from local and authentic Belize food to lamb curry and Mexican doof to American classics. It also offers several vegetarian and vegan options. The word eclectic gets used a lot but in this case, it's entirely appropriate!
Why an eatery should warrant a stop is a good question but all we can say is give it a try. No one who's been has regretted it and you'd have to go out of your way to find someone who has had a bad experience!
With excellent service, a cool vibe, great food, an authentic ambiance, and a sense of inherent quality, you should definitely use this opportunity to pass up going back to the hotel and enjoying room service!
Caye Caulker | Truck Stop in San Pedro | Cockscomb Basin Wildlife Sanctuary | Xunantunich | Placencia
If you've got time for more than 2 days in Belize, you'll definitely want to try and explore each district. Ideally, we suggest you try spending more than 3 days in Belize to maximize the value of your trip as for a small country, there really is a lot to see and do.
If you're planning on spending at least 5 days in Belize, try to do as much as possible. To help with that here are a few key places to visit in Belize ( in 3 days) !
Unwind in Caye Caulker
Dive in one of the world's must-dive sites, the Great Blue Hole!
Swim with Caribbean Reef Sharks!
A great way to see and do a little of everything Belize has to offer.
A perfect way to spend a day for anyone who has time for a 3 day itinerary in Belize! A mile away from the famous barrier reef system, the Great Blue Hole, Caye Caulker is a tiny island most popular among budget travelers, backpackers, and those wanting to escape the hustle and bustle of a chaotic life back home. The island is a cheaper alternative to the busier San Pedro islands and is often said to be its "little sister".
There are no paved roads and to get around, most people wither make use of a combination of golf carts, bicycles, water taxis and good old fashioned walking!
If windsurfing, snorkeling, and diving are your speed then this is for you. A variety of day tours are also available that include scuba diving, snorkeling, zip-lining, or seeing the local manatees!
Due to its varied geography, Caye Caulker is the perfect place to enjoy a romantic sunset. It's a nice place to unwind and catch a break from all the adventuring you've no doubt been doing since arriving in beautiful Belize.
Eat Out at The Truck Stop in San Pedro
Experience the unique flavors of South America with travelers from all over the world
Right on the doorstep of some of the best daytime beach activities
Enjoy the chance to eat Arepa!
San Pedro, like Belize as a whole, boasts huge amounts of adventure activities to do!
From diving in the Hol Chan Marine Reserve and Shark Ray Alley to enjoying sunset cruises. One hidden gem of this golden island is the Truck Stop!
Located 1 mile north of San Pedro Town the Truck Stop is a bunch of shipping containers, converted into delicious eateries with something for everyone! Enjoy the cool breeze of the dock over the lagoon, eat/drink in the beer garden, or chill in the "tree pit".
With entertainment like tossing cornhole bags, horseshoes, redneck golf, life-size Jenga and more you definitely won't be bored!
They also sell some of the best tasting South American food in the form of Arepas as well as food from other parts of the world including Malaysian/Asian-style alternatives.
The Truck Stop is the type of hidden gem that really makes you appreciate having done some research beforehand!
Spend time with Jaguars at Cockscomb Basin Wildlife Sanctuary
Visit the world's only Jaguar Sanctuary
Get authentic and explore this sanctuary on foot!
Only 5$ per person!
With several hotels available roughly 30 minutes from the site, it may be best to book a spot there before heading to this one of a kind sanctuary. It's a nice way to explore Belize's natural beauty as there are over 14 different hiking trails and very few tourists to compete with.
From hidden waterfalls, rivers and mountain tops with amazing views of the park, it's a truly surreal way to spend some time in nature.
For birdwatchers, a large array of diversity of tropical birds exists! Tracks of wildcats and other wildlife are often spotted- especially along the bank of South Stann Creek. Plan an extended visit if possible. The park has several cabins as well as campgrounds for anyone looking to spend the night!
An interesting fact about the area is that the area was also designated to protect the upper watersheds of important river systems. Cockscomb has two distinctive basins, which separated by a ridge of land. The East Basin drains into South Stann Creek and the West Basin drains into Swasey River!
Xunantunich Tour
Makes you feel like a true blue adventurer, you can almost imagine Indiana Jones adjusting his hat next to you!
Enjoy the stunning view of the Mopan River from 130ft tall El Castillo!
Admire structures older than many religions
Probably the best Belize walking tour.
This is another ancient Belize site. Xunantunich means "stone woman" in Mayan and these ruins date back to about 200-900 AD. The ruins include over 25 different temples and palaces. One of the most impressive is the domineering El Castillo. It stands 40m (130ft) tall, and from the top, provides an amazing view of the jungle, other ruins, and beyond the Guatemalan border!
Fair warning though, getting to Xunantunich can take a little bit of effort, and as the park closes at 4pm, you'll want to get an early start. If you're coming from San Ignacio, you can usually find a bus going to the ruins fairly easily. Most of the main cities in Belize have organized tours that provide transportation daily. When you are dropped off, take a free ride on the hand-cranked ferry to cross the Mopan River, with a short scenic walk to the site!
This is one of the most important Belize attractions so make sure you don't miss out!
Go Bar Hopping in Placencia
Home to some of the best beaches and bars in Belize, you may as well combine the two!
There's always something to do in this happening nightlife scene
Safer for going out than Belize City and more entertaining at night than San Ignacia or Caye Caulker
Enjoy live music five nights a week, full-moon parties and fire dancing at the Barefoot Bar. If you prefer coffee or breakfast vibes, then check out Above Grounds or Brewed Awakenings!
For a colorful lounging atmosphere and, Garifuna dancing on Wednesday, give the Tipsy Tuna Sports Bar a look. For nightclub scenes Yoli's, Street Feet and Sky Deck are all happening places that can get pretty intense on the weekends.
If you're looking for a more locally popular place check out dockside J-Byrds, especially on a Friday!
So how safe is Belize? Well, Belize, like many other Central and South American countries has issues with high crime and you need to exercise caution.
Violent crimes against tourists do happen but are fairly rare. The major concerns are be pick-pocketing, muggings and general theft.
To help keep vigilant, there are a few things you might have to be wary of. Firstly, keep your stuff safe: whether it's on a chicken bus, in a taxi, at your hotel or hostel or even while traveling. It's not exactly rare to have things stolen from your accommodation, so chose your stay carefully. Don't skimp only to get robbed later.
If you feel unsafe or unsure about something, ask: The Belizeans are known for their hospitality and will most likely help you if they can. In addition to this, English is the national language so communication shouldn't be too difficult!
While you're chatting with the locals, try not to stick out. If you look like tourists, people will assume you've got money. Dress like a local, don't show off and walk like you know where you're going. Be very careful about flashing jewellerey or electronic gadgets – you never know who may be watching you.
Lastly, stay in public places. I.e don't duck and dive into alleyways, don't use dodgy ATMs and if it's during the night, maybe don't go to that hole-in-the-wall bar no-one knows about.
Don't Forget Your Travel Insurance for Belize
ALWAYS sort out your backpacker insurance before your trip. There's plenty to choose from in that department, but a good place to start is Safety Wing.
They offer month-to-month payments, no lock-in contracts, and require absolutely no itineraries: that's the exact kind of insurance long-term travellers and digital nomads need.
SafetyWing is cheap, easy, and admin-free: just sign up lickety-split so you can get back to it!
Click the button below to learn more about SafetyWing's setup or read our insider review for the full tasty scoop.
The Belize day trips below form a key part of any Belize vacation itinerary or travel guidebook for Belize and so you definitely don't want to miss out on any of them!
San Ignacio: Caracol and Rio On Pools with Lunch
Spend the day discovering the wonders of the ancient Mayans!
Head to Caracol, where you'll stroll through the Maya villages of Cristo Rey and San Antonio, Toledo.
Follow the winding forest trail and listen to the wonderful guides immerse you in stories of old Maya. As they do so you'll see the grand stone structures and the vast networks of ancient roads!
Walk along the paths the warriors used to take and climb one of the largest man-made structures in Belize (43 meters), the Canna. You'll get to experience the plentiful tropical rainforests before stopping at the waters of either the Rio On Pools or the Big Rock Falls. After your delicious lunch, you can enjoy a refreshing swim!
Actun Tunichil Muknal Cave: Full-Day Tour
Prepare for a long day of adventuring in one of the must see's during any of your day trips in Belize!
Hike to your starting point, cross a river before hiking some more until you come across one of the most famous caves in the world!
Switch between swimming and walking as you make your way through the cave. To protect the cave, travelers must remove their shoes before entering.
A living museum, most of the cave's artifacts have been calcified into the ground, unmoved even by archaeologists. Hear stories of rituals, ceremonies, bloodletting, and human offerings. The cave contains a total of 15 human remains!
Climb a ladder to see full skeletal remains before exiting the cave in the same way you came in!
From Belize: Xunantunich, Cave Tubing, and Belize Zoo Tour
Xunantunich is a national treasure that can't be missed!
Once you arrive, you'll start off with a 30-minute hike and while it's mostly on flat ground, you may end up wading through a few knee-deep water streams!
Once you reach the entrance of the cave, it is time for your adventure to begin! Inside, you will see beautiful crystalline formations and eerie rock formations. If you're lucky your guides may stop at the mini waterfall and swimming area.
Next, arrive at the Belize Zoo – a small zoo with a big heart which will definitely win you over. Every species is placed in habitats based on what their natural surroundings would be.
Caye Caulker: Full-Day Hol Chan Marine Reserve Snorkeling
The name means "little channel" in Mayan, and is home to a variety of colorful and intriguing sights, including an enchanting coral reef, seagrass beds, and a mangrove forest. Enjoy exploring these then go snorkeling among sharks, stingrays and a school of bright marine life!
4 great snorkel stops are included. The Hol-Chan Channel, Shark Ray Alley, Shipwreck, and the North Channel. In between stops, you'll get a chance to visit San Pedro Town, Ambergris Caye to enjoy a tasty beachfront lunch.
Belize Cave Tubing and Ziplining
In this Belize Itinerary, there are more than a few adventure activities, and this is one for the highlight reel!
Absorb the vibrant flora and fauna during a 30-minute walk as you make your way to the entrance of the cave. The ancient Maya visited the site to conduct important rituals. You are propelled by the gentle currents as your guide tells you everything you need to know about the natural formations found inside the cave!
The second part of this adventure involves an adrenaline-inducing ride through the forest treetops, giving a bird's eye view of the emerald forest canopy. The zip line tour involves crossing from one platform to another along with cables 75 feet above the forest floor!
Find out what people want to know when planning their Belize itinerary.
Conclusion
Having finished our Belize Itinerary, you should have an idea of what to expect for your journey into the beautiful Caribbean, jungle hybrid that is Belize! You'll have tested your Indiana Jones adventuring skills as well as your ability to take in all the natural beauty that lies in Belize.
Make sure you take note of when to go and remember that even in the rainy season, many of the things mentioned here can still be done without too much hassle. In fact, it may even enhance things!
Don't forget to take a camera and snap up as many photos as you can of one of the world's most photogenic, naturally beautiful and interesting places anywhere in the world. Try as much as you can, when you can, and you'll definitely enjoy it all!
---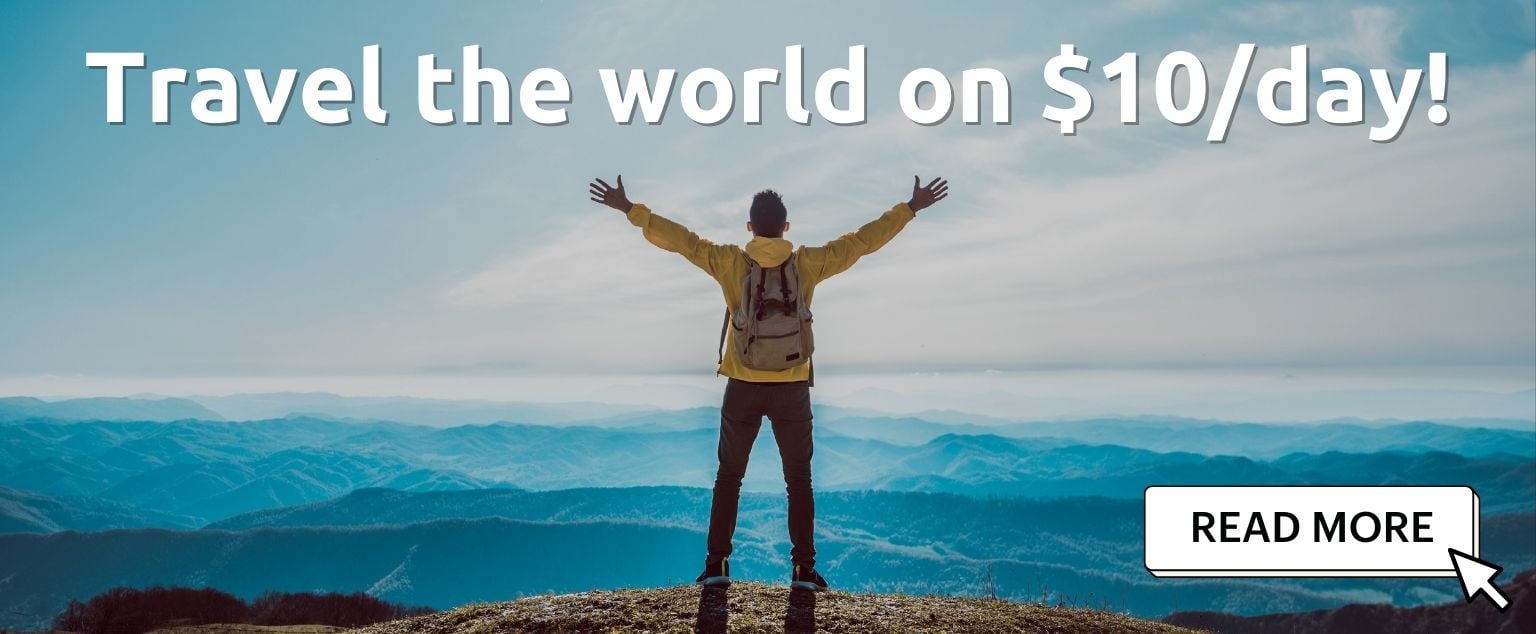 And for transparency's sake, please know that some of the links in our content are affiliate links. That means that if you book your accommodation, buy your gear, or sort your insurance through our link, we earn a small commission (at no extra cost to you). That said, we only link to the gear we trust and never recommend services we don't believe are up to scratch. Again, thank you!