Belize is an awesome time!
Couple a coral-fringed Caribbean coastline with copious verdant jungle interiors and add a cocktail of colorful cultures, and you get the tantalising country that is Belize.
You may have heard stories about how dangerous or how safe Belize is and may well be wondering…is it safe to travel to Belize?
However, border tensions with Guatemala and increased drug and human trafficking into Mexico via Belize have made it rank consistently high worldwide when it comes to violence.
I have crafted this guide to staying safe in Belize so that you don't have to worry anymore. All of us over here at The Broke Backpacker believe you CAN travel smartly, safely, and responsibly – all whilst having the best time ever!
This insider guide will help you out, so let's get right to it!
Is Belize Safe to Visit Right Now?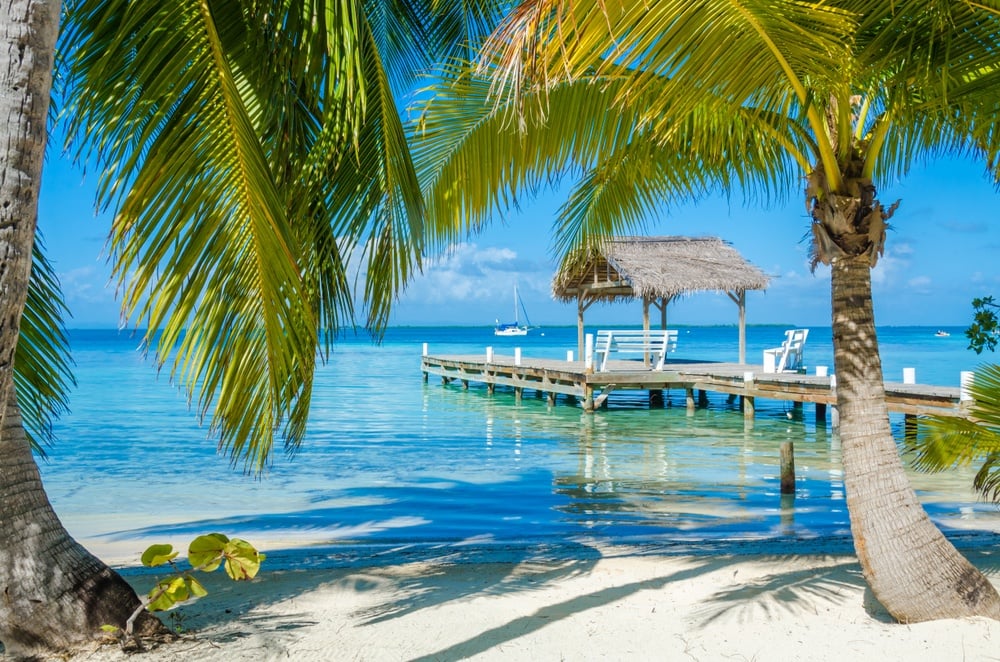 I think that backpacking in Belize is a great (and safe) idea.
About 60% of Belize is covered by forests, there are 450 offshore islands to explore, and it boasts the largest cave system in Central America. Oh, and then there's the huge Belize Barrier Reef for you to discover.
Even though tourism is such an integral part of the Belizean economy, it doesn't necessarily mean it's the safest place in the world. In fact, violent crime of all kinds is on the rise, especially in urban areas like Belize City. Unfortunately, Belize ranks consistently in the top 10 countries in the world with the highest rate of homicides.
Usually, tourists aren't the target of violent crime in Belize, however, in recent years crimes have been increasing in tourist areas. It's believed that this is due to a large disparity between rich and poor – which is vast. It is true that petty crime is one of the main dangers in Belize.
The Belize crime rate is probably higher than what you will be used to at home. Generally, anything north of Belize City is considered 'risky' because of gang activity. Some areas in the country have been classified as 'crime-ridden'. Police in these places have the right to stop and search without warning, so be aware of that.
In 2018 there was significant trouble along the western border with Guatemala, thanks to border tensions that go back to 1821. Even though in 2023 it's not as bad, border areas may be best avoided. The Caribbean coast is where most tourist activity is.
At the end of the day, Belize is safe to visit right now, and it's an essential visit for anyone backpacking Central America. Travelling smart is likely to diminish the chance of becoming a victim of crime in Belize.
There is no such thing as a perfect safety guide, and this article is no different. The question of "Is Belize Safe?" will ALWAYS have a different answer depending on the parties involved. But this article is written for savvy travellers from the perspective of savvy travellers.
The information present in this safety guide was accurate at the time of writing, however, the world is a changeable place, now more than ever. Between the pandemic, ever-worsening cultural division, and a click-hungry media, it can be hard to maintain what is truth and what is sensationalism.
Here, you will find safety knowledge and advice for travelling Belize. It won't be down to the wire cutting edge info on the most current events, but it is layered in the expertise of veteran travellers. If you use our guide, do your own research, and practise common sense, you will have a safe trip to Belize.
If you see any outdated information in this guide, we would really appreciate it if you could reach out in the comments below. We strive to provide the most relevant travel information on the web and always appreciate input from our readers (nicely, please!). Otherwise, thanks for your ear and stay safe!
It's a wild world out there. But it's pretty damn special too. 🙂
Last updated September 2023

Unlock Our GREATEST Travel Secrets!
Sign up for our newsletter and get the best travel tips delivered right to your inbox.
Safest Places in Belize
When choosing where you'll be staying in Belize, a bit of research and caution is essential. To help you out, I've listed the safest areas to visit in Belize below.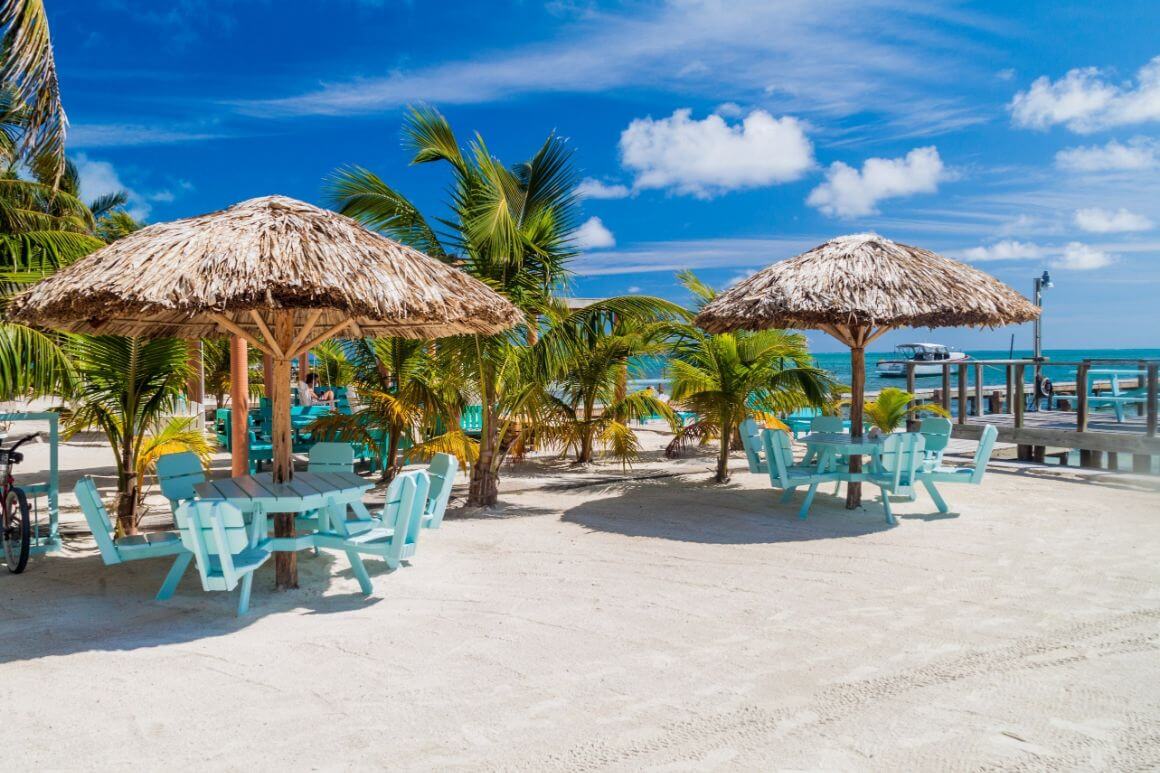 Caye Caulker
Visiting Caye Caulker if you're in Belize is simply essential. It's one of the best Caribbean Islands for sure. With its relaxed atmosphere and relatively cheap prices, it is also a popular destination with budget backpackers and cost-conscious travellers.
Staying in hostels in Caye Caulker is the best budget option, but really you can choose anything you fancy – there's everything here. Oh, and there's wild nightlife, relaxing holiday spots, crazy snorkelling and nature adventures – nothing this charming place can't offer you. Definitely worth checking out!
Corozal
Located on the mainland, Corozal is the northernmost district in Belize. An easy-going tropical paradise, Corozal was one of Belize's best-kept secrets.
It's considered one of the safest places in Belize, mainly because of how many expats live here. While you'll still have to watch out for pickpocketing, it's probably the most peaceful and relaxed spot you can find in the country.
San Pedro
At 40 kilometres long and nearly two kilometres wide, Ambergris Caye is the largest island in Belize. On its southern coast, the town of San Pedro is one of the nicest places to stay in Belize for tourists thanks to its stunning views, beautiful beaches, lively nightlife and unbeatable snorkelling and scuba diving.
The only thing you'll have to worry about here is petty theft and pickpocketing. But this can be easily solved by simply looking after your stuff.
Dangerous Places in Belize
The US Travel Advisory classifies Belize as safe for American tourists. It classes Belize as a level 2 country – exercise increased caution. Statistically, the reason for this and the most dangerous place in Belize is its former capital, Belize City. That's where you'll find most crimes, including assault, break-ins and murder.
However, these crimes normally don't target tourists. You can visit Belize City without a problem just as I did, but you'll definitely have to come prepared. I did do quite a bit of research first I will admit. While I don't want to stereotype a whole city, I do recommend being cautious and aware of your surroundings at all times.
There are a few areas in Belize City that are known to be extra sketchy. Avoid these completely:
George Street
Kraal Road
Literally ANYWHERE at night
Forget boring accommodation… book yourself an EPIC STAY!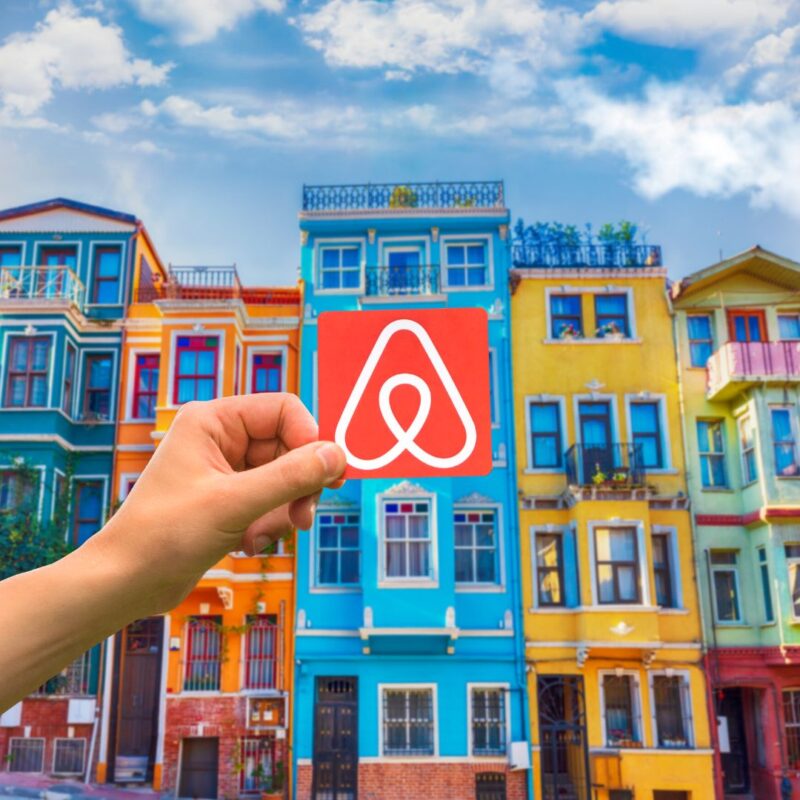 Why stay in a naff hotel when you can stay in a cosy, stylish local house instead? And for half the money too!
Stay somewhere EPIC and save your hard-earned dollars — from houses to barns to castles and caves, there is an Airbnb for every occasion!
Book an EPIC Stay
11 Top Safety Tips for Traveling to Belize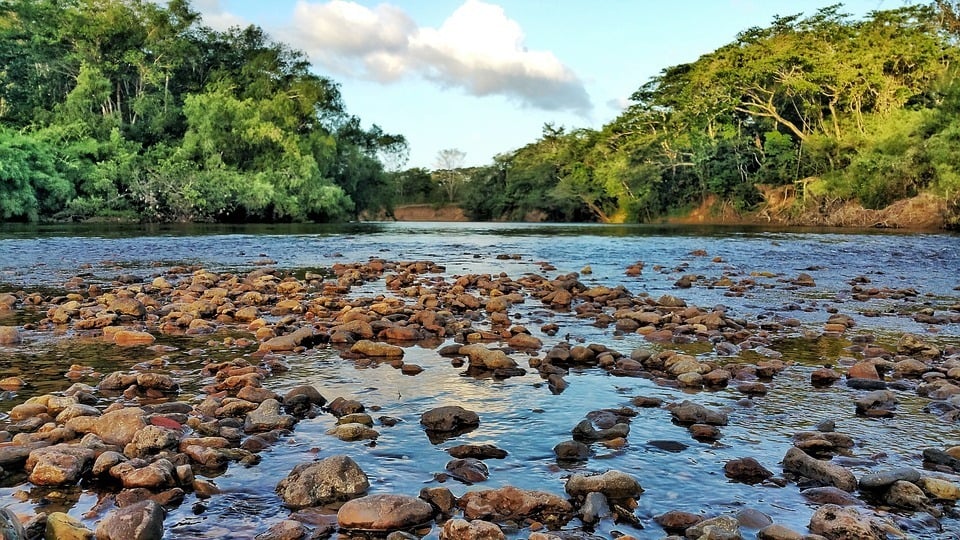 It might be relatively trouble-free for visitors, but the best way to avoid any crime whatsoever is to travel smart. These Belize travel safety tips will help…
Don't walk around in secluded urban areas – fewer people around = fewer witnesses.
Don't get crazy drunk – keeping your wits about you is the best way to avoid crime, so getting dead drunk isn't smart.
Hand over the goods – if you ARE a victim of an armed robbery, just hand it over. Your possessions aren't worth your safety.
Don't flash your cash – yeah, um, this is just an advert for how a) rich and b) oblivious you are.
Hire a guide if you're heading into the jungle – trekking is cool, but getting lost or getting bitten by something awful is not.
Understand local laws – for instance, public drinking is a no-no. Do your research and avoid trouble with the police.
Catch a taxi after dark – they're inexpensive. Better safe than sorry. Especially in Belize City.
JUST SAY NO – drugs are ILLEGAL. Drugs cause major problems in this country. Don't contribute.
Don't pay for sex – that's also ILLEGAL. Again, you'll most likely be funding trafficking gangs and human misery. Don't even.
Protect against mosquitoes – There may be low rates of malaria, but the risk is never worth it. Use repellent and cover-up: these mozzies are beasts.
Know what to do in natural disasters – Natural disasters are common in Belize. During hurricane season, check with local media and local authorities for warnings of natural disasters.
The easiest way to have a stress-free time in Belize is to keep in mind my handy tips. Ultimately, staying safe in Belize is pretty straightforward – it's all down to knowing how to travel safely and being aware of your surroundings.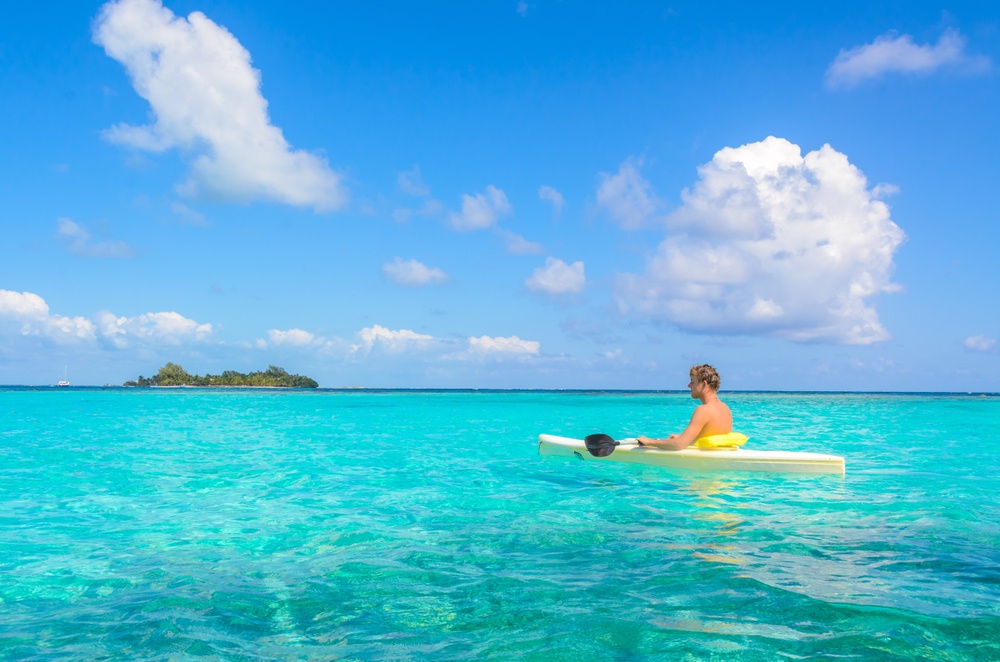 Belize IS safe to travel alone. I did it. It was epic.
Safety in Belize is largely a question of how you behave. Here are a few tips of my best to bear in mind when it comes to safe solo travel in Belize…
Staying in well-reviewed hostels and guesthouses is a great idea. This is for two reasons. The first is keeping your belongings safe. It's not unheard of to have things stolen from accommodation, so somewhere with a lot of great reviews is going to be a good option. Secondly, meeting people is a good way to stay connected, stay sane, and stay safe, so a social hostel is a good idea for a solo traveller.
Similarly, do your research. Our tips are literally the tip of the iceberg! Making sure you use well-reviewed everything – from trekking tours and hostels, to snorkel rentals and restaurants – will help prevent you from getting involved with scams and anything otherwise dodgy or unsafe.
Standing out like a tourist is a sure way to receive some negative attention. Trying to blend in, wearing what locals might wear!
Sticking to restaurants, accommodations, and even ATMs that are in public view is the best idea. Isolated, secluded spots are great places for crime to occur unseen.
It might seem like a good idea at the time but don't go to the beach at night. Aside from the usual dangers of swimming at night, you're also easy pickings for thieves, which makes this generally a no-no.
It might be easy to judge the country by its gritty capital, but Belize is safe for solo travellers who are smart. Remember these practices and it will be not only safe to travel alone in Belize but hugely rewarding.
Is Belize Safe for Solo Female Travellers?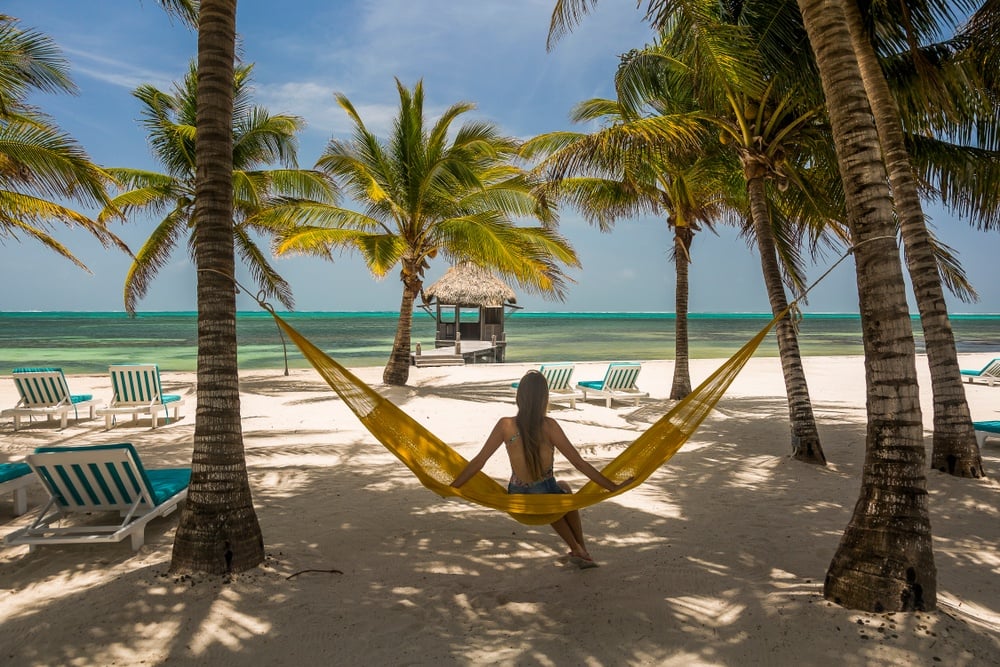 Belize is safe for solo travellers, that much I know. When it comes to travelling solo as a female there are, unfortunately, a whole other set of rules you need to follow to stay safe. It's unfair, but this is the reality.
Belize can be a safe place for solo female travellers (I met lots of them). They ALL took special precautions. I've listed a couple of important ones below.
Catcalling is very uncool but it will happen no matter how you dress. Our tip is to understand the culture of the country and respond with a polite "good morning" or "good evening" or an equally appropriate greeting – and move on. Report extreme verbal or physical abuse to local authorities.
Talk to other people if you don't feel safe – tell the hotel staff where you're going, let bar staff know if someone is hassling you, and make friends with doormen.
Tours are both fun and safe. Take a simple walking tour of the city, for example, that your hostel might put on. If you've just arrived in a city, this is a good way to get acquainted with your surroundings. Plus you can meet fellow travelers.
Getting crazy drunk is really not a smart move. But if you do want to party, check yourself into a well-reviewed hostel and make a good group of travel buddies to go out with.
Use accommodation with good reviews. Check for other female traveller reviews.
It's okay to say no if you don't feel comfortable with something.
With the proper habits, Belize is safe for solo female travellers. Basically, it all boils down to being aware of situations, making sure you avoid things that feel like they aren't right and maximizing your safety by making friends.
Is Belize Safe to Travel for Families?
Choosing to travel with your children to Belize could make an already thrilling country even more memorable! One part Latin America, one part Caribbean, and all parts amazing, this country offers activities for all ages and creeds. Thankfully, Belize is safe for families to travel to as well!
Thanks to a healthy package tourism scene, there are plenty of places to stay in Belize for families. Cruise ships dock along the coast regularly, there are many resorts, and you'll be able to find more than a few suitable spots on the 450+ cayes offshore.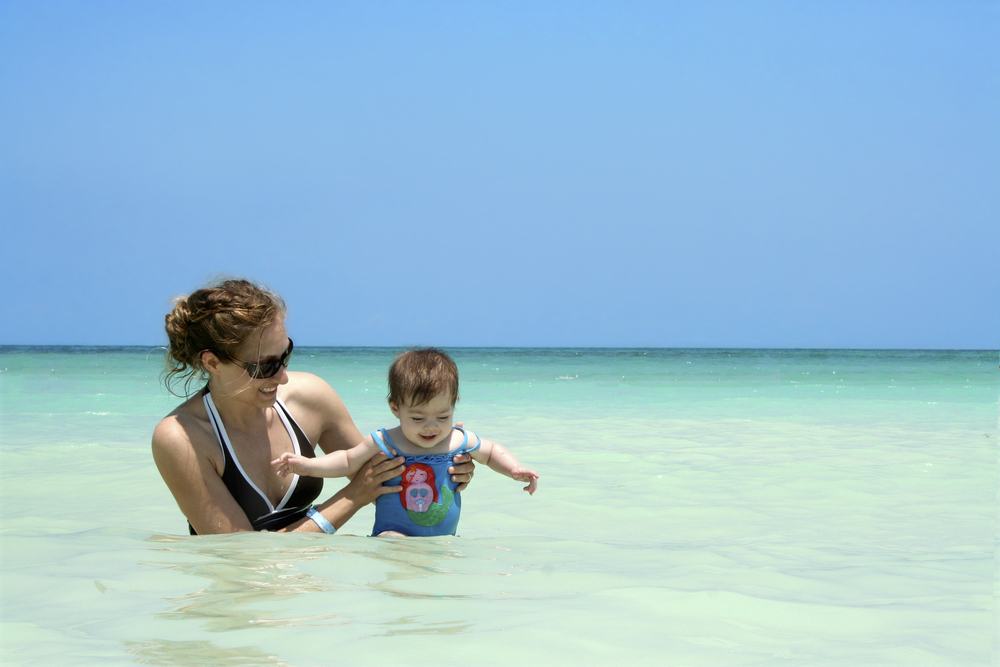 You'll have to deal with things like mosquitoes and humidity, regardless of the season, but the payoff is incredible. The landscape is all kinds of stunning, the adventures to be had are amazing, and it's easy to travel around.
So yes, it is safe to travel to Belize as a family. But, all the tips in this guide are arguably more important…
The Future of the SIM Card is HERE!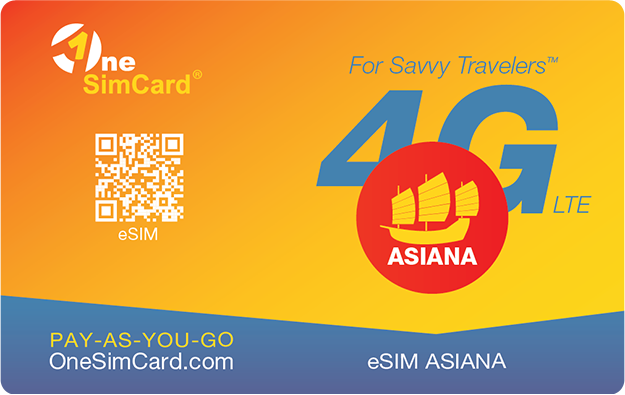 A new country, a new contract, a new piece of plastic – booooring. Instead, buy an eSIM!
An eSIM works just like an app: you buy it, you download it, and BOOM! You're connected. It's just that easy.
Is your phone eSIM ready? Read about how e-Sims work or click below to see one of the top eSIM providers on the market and ditch the plastic.
Buy an eSIM!
Getting Around Belize Safely
Is it safe in Belize to drive? Yes, you'll be pleased to know that it is both fun and safe to drive in Belize!
Being stopped whilst driving is normal since there are police checkpoints dotted around the country. Just go through the checkpoint, show the Belize police your ID and insurance, international driving permit and then keep on movin'. Checkpoints have increased recently due to border tensions and other issues.
Without a doubt, taxis are safe in Belize. They're one of the best ways to get around and are especially useful at night. Oh, and Uber doesn't exist here, sorry guys.
It goes without saying that licensed and registered operators and their taxis are the only taxis you should be jumping in. You'll identify these from their green license plates. Anything else is unlicensed and potentially dodgy.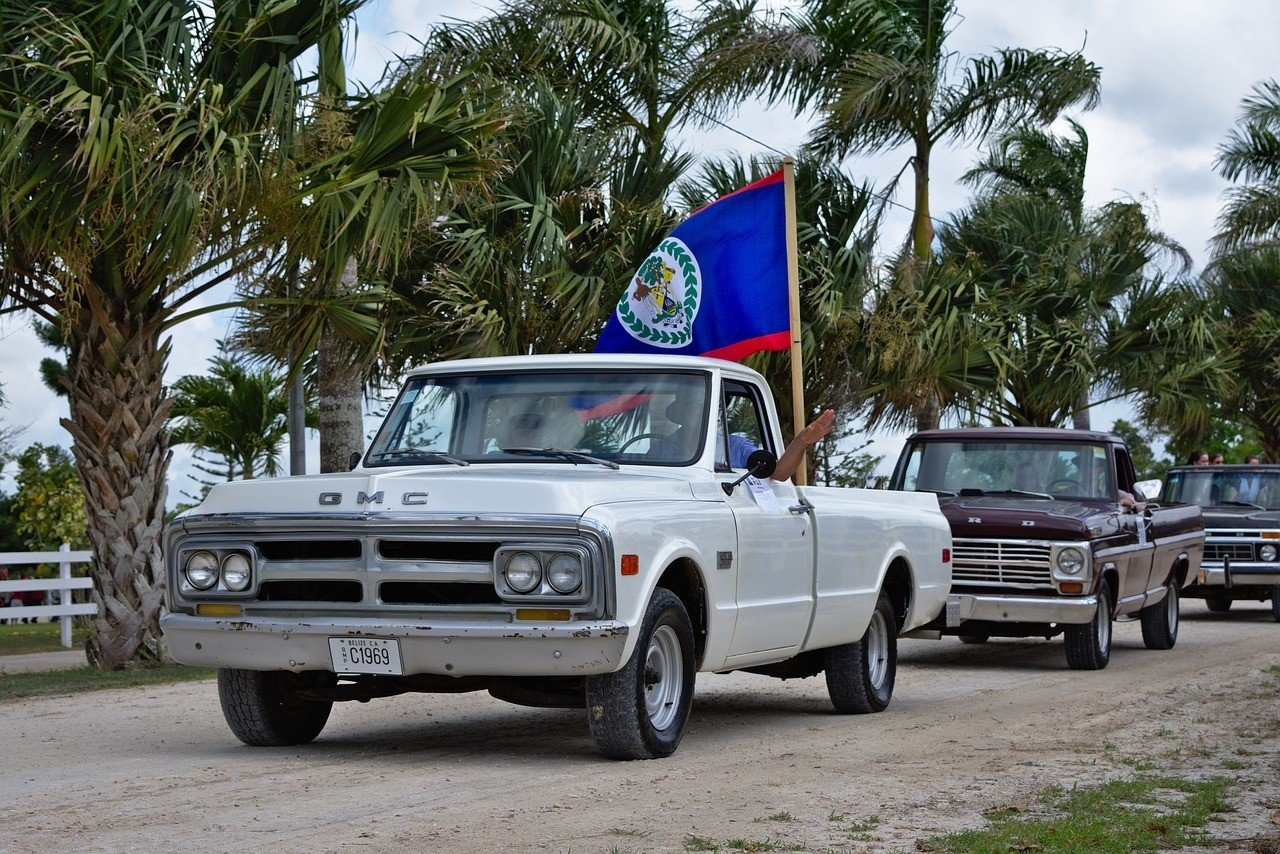 Generally, public transportation in Belize is safe though you'll have to be prepared for some struggles. Oh, and cycling in Belize is a great safe alternative to using public transport!
The buses here are super colourful affairs that kind of look like old American school buses turned into works of art. Known as chicken buses, these vehicles are cheap and travel long distances, which makes them very useful for backpackers.
Chicken buses are a pretty fun way to get around, but they are not for the fainthearted. Many are not always in the best condition and can get more packed than is safe, with people standing in the aisles and almost bursting out the doors.
Whilst it may look precarious at times, the public transportation in Belize is quite safe, actually. It might be overcrowded, and it might be old-looking, but most of the time your journey will be without issue.
Crime in Belize
As previously mentioned, violent crime in Belize is unfortunately ripe. But, according to the UK Government website, 3,648 tourists visited Belize in 2020, and almost all of these visits were trouble-free.
It also states that there is a high incidence of violent crimes such as armed robberies in Belize City and that Belize consistently finds itself in the top 10 countries in the world for homicide rates. The recommendations include 'maintaining personal security awareness' and 'exercising particular caution', much like the US Travel Advice.
The sweeping message here is that, generally, you should be on your toes and conscious of potential dangers, but that crime rates and danger aren't large enough to recommend against visiting. I wholeheartedly agree with this based on my personal experiences of visiting Belize. I will second that anything north of Belize City is considered 'risky' because of gang activity and that border zones are best avoided. You should contact local authorities if you feel unsafe.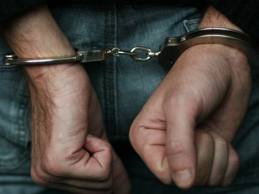 All in all, most of the occurring crime is petty theft – especially the crime involving tourists. Never involve yourself in drugs and follow the laws in Belize to ensure safety. Oh, and have your wits about you in tourist sites like Mayan ruins or tourist areas such as Caye Caulker and be alert if you are transiting through Belize City, using an international airport or at official border crossings.
Get Some Belize Travel Insurance
If you're worried about safety, there's no better safety net than some good quality travel insurance…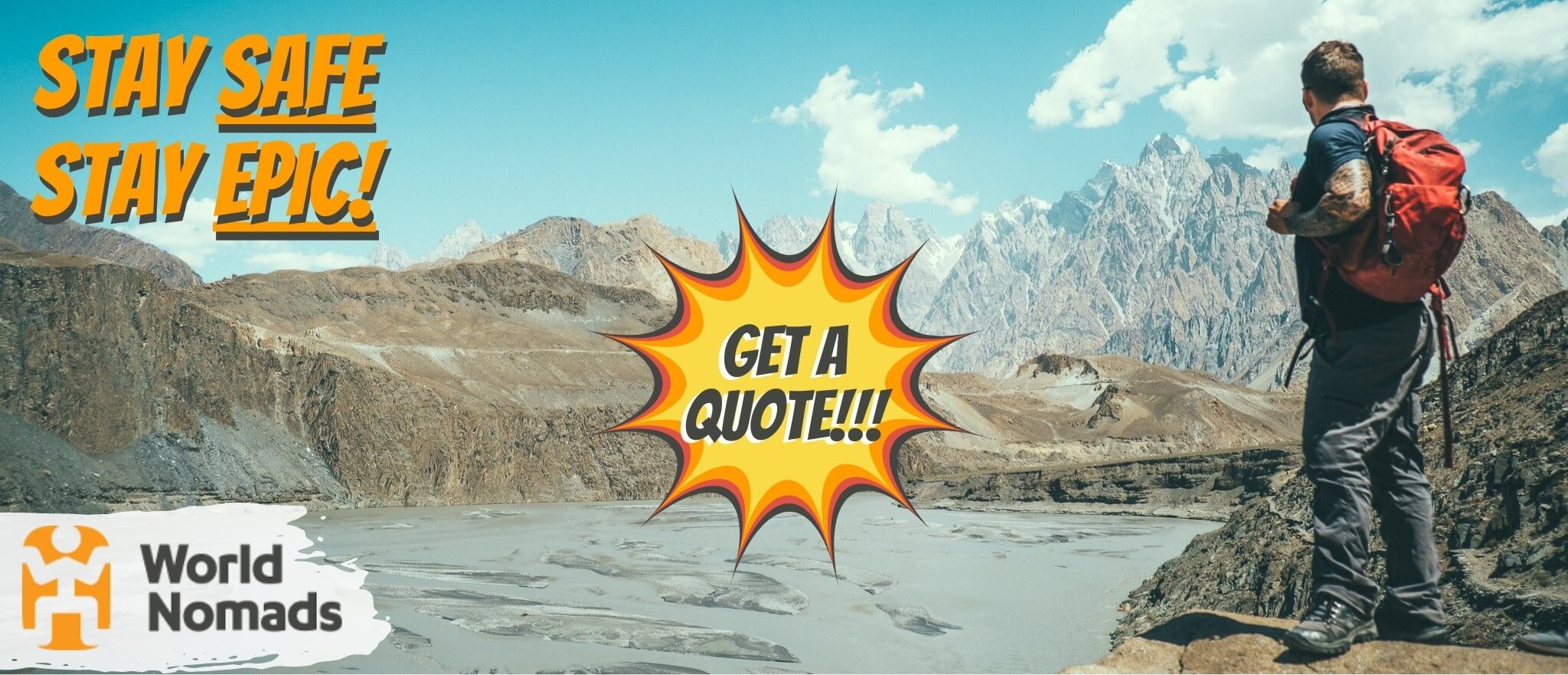 World Nomads' mission is to support and encourage travellers to explore their boundaries. They offer simple & flexible travel insurance, and safety advice to help you travel confidently.
They've been doing it since 2002 – protecting, connecting, and inspiring independent travellers just like you.
Get a quote below or read our in-depth review!
World Nomads provides travel insurance for travelers in over 100 countries. As an affiliate, we receive a fee when you get a quote from World Nomads using this link. We do not represent World Nomads. This is information only and not a recommendation to buy travel insurance.
FAQs on Belize's Safety
Planning a safe trip to Belize can get quite overwhelming. That's why I've listed and answered the most frequently asked questions on safety in Belize.
So, How Safe Is Belize?
With the right precautions and a bit of research, I'd say that Belize is safe to visit! Yay!
Missing out on Belize because of a misconception that is based on warring gangs and border tension would be a huge shame. I wholeheartedly believe that Belize is safe to travel to; it's safe to backpack through Belize, it's safe to visit Belize on holiday and there hasn't been a serious Belize travel warning for some time now.
You will have to be a little more careful than usual when it comes to watching your pockets, but honestly, that's nothing a moneybelt won't stop. At the end of the day, being aware of your surroundings always pays off.
When it comes to tips on staying safe in Belize, that's just about it. My insider guide should have given you a boatload of hints and advice that will help you stay safe when you visit this Central American/Caribbean country. Hopefully, you're going away full of information that'll give you peace of mind on your trip to Belize.
Disclaimer: Safety conditions change all over the world on a daily basis. We do our best to advise but this info may already be out of date. Do your own research. Enjoy your travels!
---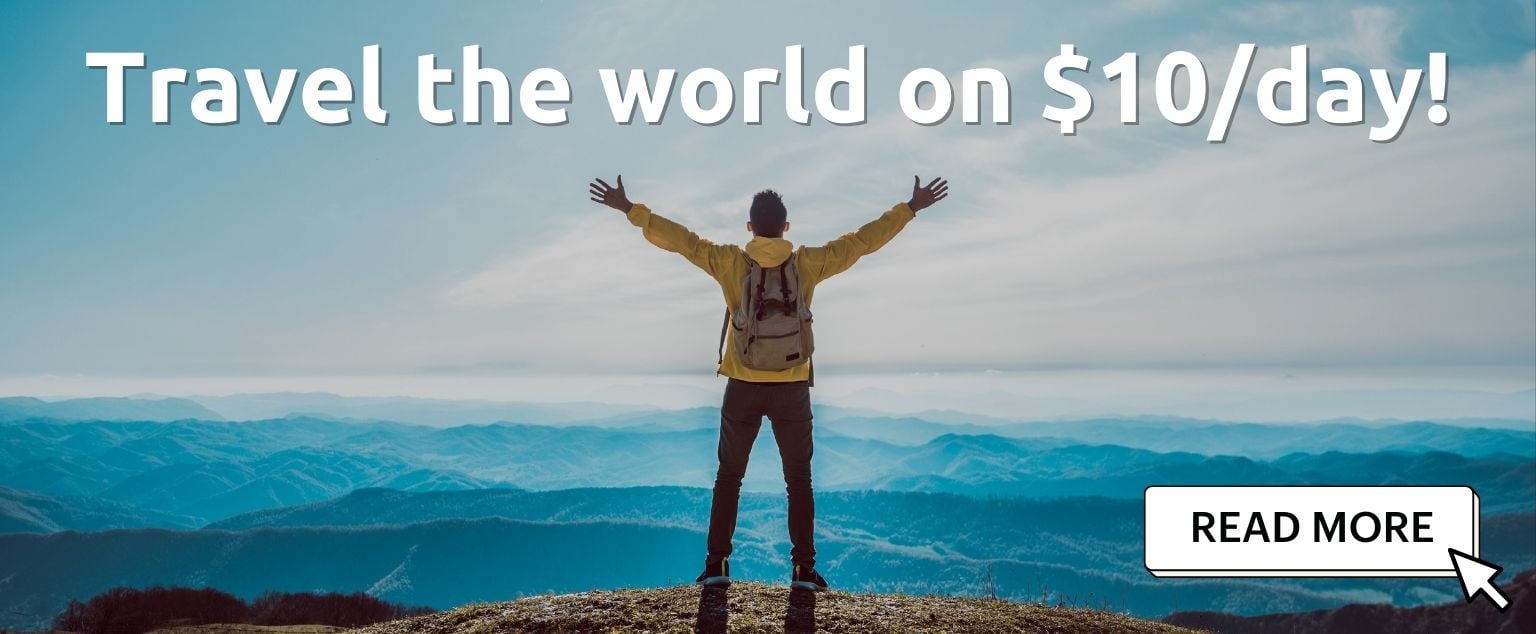 And for transparency's sake, please know that some of the links in our content are affiliate links. That means that if you book your accommodation, buy your gear, or sort your insurance through our link, we earn a small commission (at no extra cost to you). That said, we only link to the gear we trust and never recommend services we don't believe are up to scratch. Again, thank you!