Do you want to go on an epic backpacking adventure in one of Central America's least-visited countries? If you answered yes, well, I'm going to guide you through everything you need to know about backpacking Honduras.
Honduras is certainly not the first country people think of when planning a trip to Central America, which makes it a prime candidate for backpackers who love off the beaten path travel experiences.
All too often backpackers traveling on the Central America gringo trail skip over Honduras entirely, but I'll tell you right now: Don't make that mistake!
I loved my time spent backpacking Honduras. This country is full of exciting things to discover. To start with, Honduras has truly spectacular Mayan ruins at Copan, some of the best/cheapest scuba diving in the Northern Hemisphere in the Bay Islands, and a fascinating mix of different cultures, food, and traditions.
All of that said, one quick Google search of Honduras will reveal a cascade of negative news stories about the country. The fact is, if we all listened to the travel warnings issued by our governments, we would be missing out on some of the world's most exciting backpacker destinations.
Despite what you may read in the news, Honduras is a relatively safe country for backpackers who know their stuff. Whilst it is true that Honduras has one of the highest murder rates in the world, much of the violence is drug and gang-related, taking place in specific areas of the cities. Violence against backpackers is very rare.
Honduras truly has heaps of incredible experiences to offer travelers and travel guide on backpacking Honduras aims to show you the way.
I'll provide everything you need to know about backpacking Honduras, including travel tips, the best places to visit, the top things to do in Honduras, where to stay, safety advice, Honduras backpacking itineraries, travel costs, scuba diving, and much more…
Vamos amigos!
Why Go Backpacking in Honduras?
Where you choose to go backpacking in Honduras will depend on your interests. The country is diverse and if you are short on time, you will need to pick and choose the right places to visit that align with your interests.
Of the two major cities, San Pedro Sula and Tegucigalpa are not appetizing backpacker destinations. You might need to pass through one or both of these cities en route to somewhere else in Honduras, but as a destination, I would suggest spending your time in Honduras elsewhere.
A few days spent in Tegucigalpa might be appealing to backpackers, myself included, who want to appreciate the colonial architecture, markets, and urban chaos.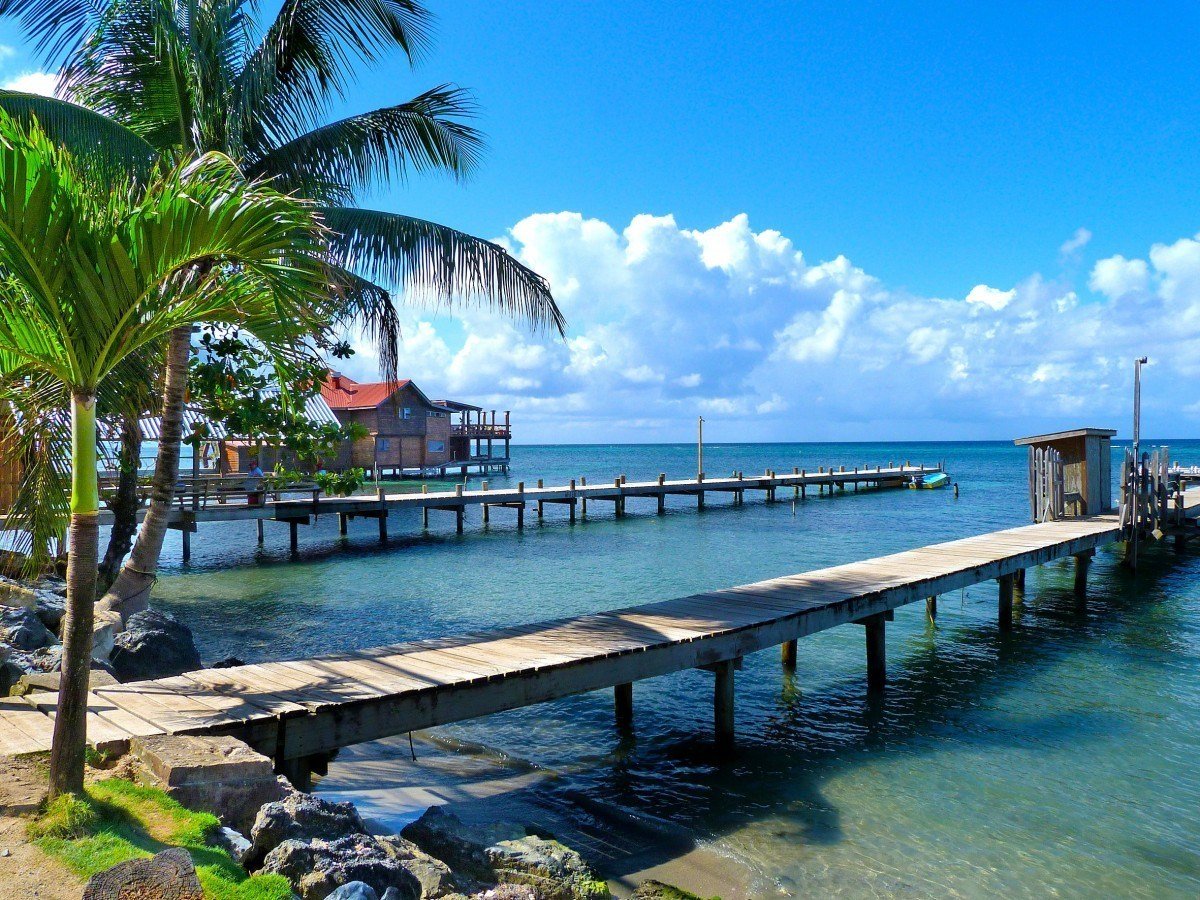 I spent the majority of my time in the Bay Islands. Utila is the main backpacker island, though the diving is arguably better off of the more expensive/touristy island of Roatan.
For hiking, outdoor pursuits, and mountain time, Honduras' national parks have plenty to offer. Pico Bonito National Park is ground zero for all things outdoor adventure.
The most famous and significant Mayan ruins in Honduras are found at Copan near the Guatemala border.
In essence, Honduras has a lot going for it: gorgeous islands, raging rivers, and a cloud forest… It's all here…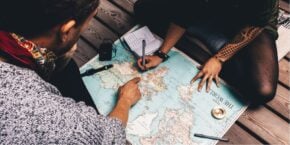 Heading Off-Grid? • Download This Guide as a PDF!
Sign up to The Broke Backpacker's EXCLUSIVE VIP AREA below and download our top backpacking guides as PDFs – go offline with peace of mind!
Best Travel Itineraries for Backpacking Honduras
So, let's talk Honduras itineraries. Whether you have 2 weeks in Honduras or a few months to become a full-on scuba diving island bum, I have assembled several Honduras backpacking itineraries to help you make the most of your time in this cool Central American country.
These Honduras backpacking routes can be combined or tailored to suit your own interests and time frame.
7 Days in Honduras: Copan and Pico Bonito National Park
With seven days in Honduras, you can see many of mainland Honduras' backpacker highlights. This itinerary assumes that you are traveling overland from Guatemala.
Since public transportation travel can be slow, I recommend under planning your Honduras schedule. A realistic itinerary will need to plan for slow transportation days.
This seven-day Honduras itinerary takes you through the famous Mayan ruins of Copan, San Pedro Sula, Lago de Yojoa, and Pico Bonito National Park.
Since Copan is the only major site of Mayan ruins in Honduras, there is a well-established tourist infrastructure in place to serve travelers visiting the site. As a whole, Honduras is NOT set up for budget travelers, which becomes obvious the minute you step foot in one of the big cities.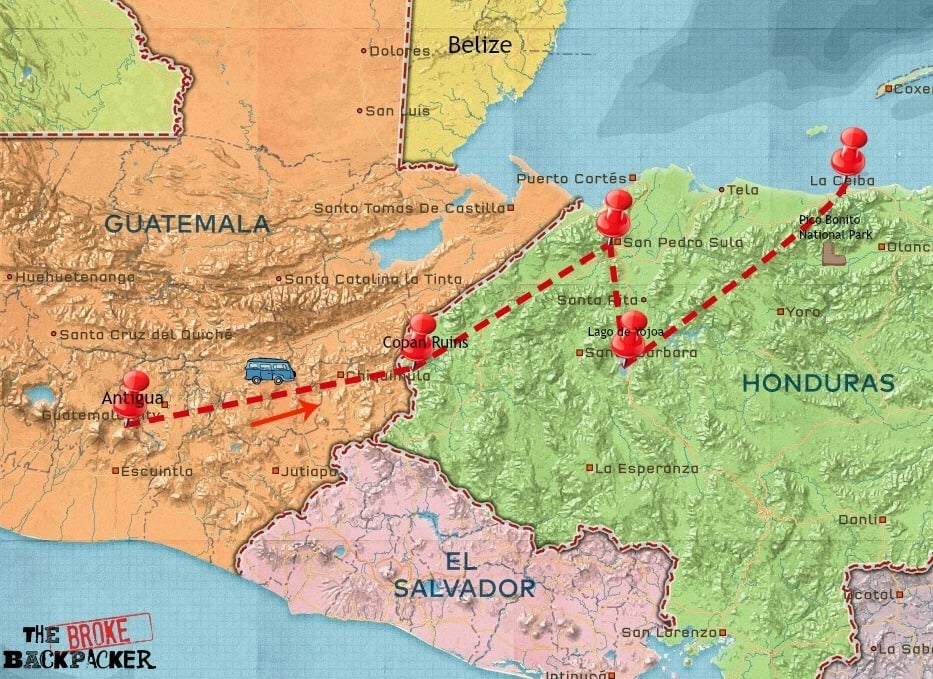 You can easily arrange for a shuttle or bus to transport you from the Guatemala side to Copan. For a cheaper option, you can use public transport to get close to Copan, though going with a direct shuttle saves you time and a boatload of hassle. More about getting to Copan later in the post.
Take the time to explore the Copan ruins thoroughly. Visit the villages and walking trails around Copan. After spending two days in the Copan area, you should be ready to move on.
Take a bus to San Pedro Sula en route to Lago de Yojoa, the biggest lake in Honduras. Be sure to start your journey to San Pedro Sula early as the chicken buses can take ages.
One can easily spend two days at Lago de Yojoa. The Pulhapanzak Falls are stunning! There are many things to do in and around the lake, though exploring the Santa Bárbara Mountain area was my favorite activity. Check out the boats for hire too if you want to get out onto the lake.
For the next several days, hit Pico Bonito National Park. The coastal town of La Ceiba is the best candidate in terms of picking a base close to the park.
2 Weeks in Honduras: National Parks and the Bay Islands
Two weeks in Honduras is a better timeframe for a more in-depth Honduras backpacking adventure. With an extra week, you can focus your time on getting some island time as well!
Where to start this backpacking route will depend on where you are entering Honduras.
If you are flying to San Pedro Sula, it makes sense in a sort of roundabout way for you to hit Copan and Pico Bonito National Park before heading off to the Bay Islands.
Likewise, if you plan on flying to the Bay Islands and back to San Pedro Sula, it doesn't really matter when you plan to visit "mainland" sites.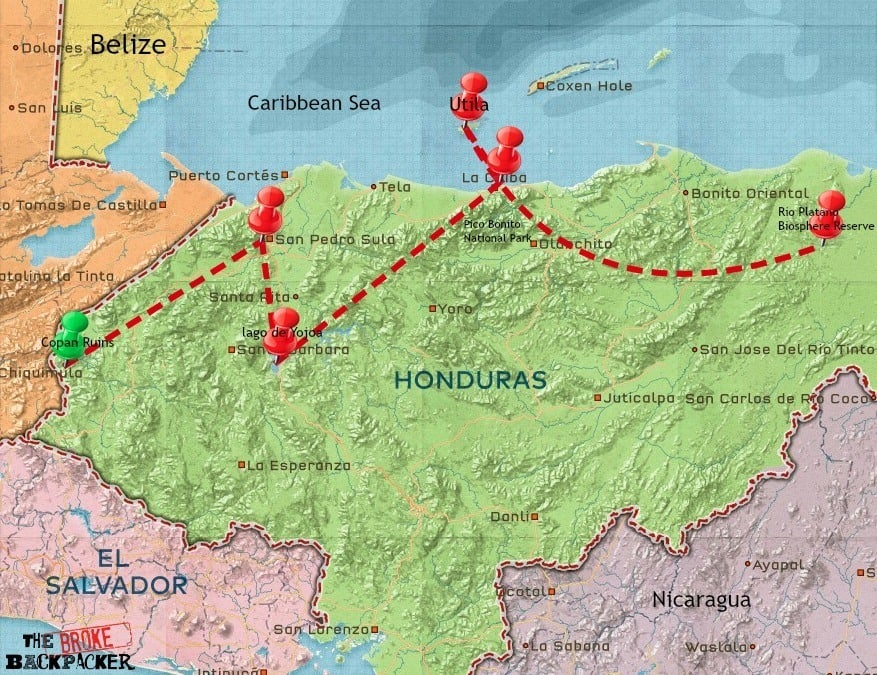 Let's assume that you are traveling overland. I recommend following the same route as Itinerary #1 mentioned above to explore mainland Honduras.
After a week of exploring the country's best mainland destinations, you will be well situated on the coast to catch a ferry to Utila. Before going to Utila though, be sure to explore the Rio Platano Biosphere Reserve.
The reserve is home to some small, though epic Mayan sites, and wildlife like pumas, jaguars, and even sloths!
Utila is the most backpacker-focused place in Honduras. You can easily spend a week or more here, hiking, swimming, and getting your PADI open water scuba diving certification… or just chilling the F out. Many people end up staying longer than planned.
If you have island fever, consider heading over to Roatan for a few days. The diving around Roatan is excellent and this island will have incredible beaches, something Utila lacks being situated on the reef. Like Utila, Roatan is very well set up for travelers in terms of infrastructure and budget options.
One Month in Honduras: The Bay Islands Scuba Bum Life
If you love the ocean and have a month or more to spend in Honduras just go directly to the Bay Islands and never look back.
There is a huge community of backpackers living on Utila doing just that. Many travelers travel to Utila to take a scuba diving course, and some backpackers simply stick around, getting more certifications and diving every day.
You can then hop between islands, visiting Roatan and Guanaja each for a short period before returning to Utila.
The advantage of having more time in Honduras is that you can take days to explore more of the national parks as well, once back on the mainland.
Of course with a month-long Honduras backpacking adventure, you could spend two weeks seeing the sites on the mainland before popping over to Utila, or just spend all of your time diving and chilling on the islands. It all depends on you.
My suggestion is that if you like diving (or want to learn how to dive) go to Utila and consider your options from there. This is one of the cheapest places in the world to get certified, and the diving is incredible.
Link up with some other backpackers, rent a house, and spend a month partying, doing yoga, and scuba diving your ass off. That's exactly what I did, and even now my Honduras/Bay Islands backpacking adventure remains was one of the most fun and rewarding periods of my backpacking career.
If eventually the island vibes prove to not be your thing or you need a break, you can always fall back on a mainland backpacking route.
Places to Visit in Honduras
Backpacking San Pedro Sula
I'll be straight with you. San Pedro Sula is not a prime backpacker destination. With one of the highest murder rates of any place in the world (that is not a war zone), alarm bells should go off when talking about visiting San Pedro Sula.
However, there are several interesting things to do in San Pedro Sula. Start by exploring the Guamilito market. The market is one of San Pedro Sula's largest and most popular markets.
Be sure to supercharge your haggle game. You will be at a severe disadvantage if you possess the unfortunate (for money matters in Honduras) combination of having a white face and zero Spanish speaking skills. Still give it a shot! The market is located between the 8a and 9a Avenida and 5a y 6a Calles N.O. Simply tell your taxi driver the name of the market; he will have heard of it.
The Museum of Anthropology and History of San Pedro Sula is another worthwhile spot to spend an afternoon or morning. The cost of admission is $3. The museum is free on the first Sunday of every month!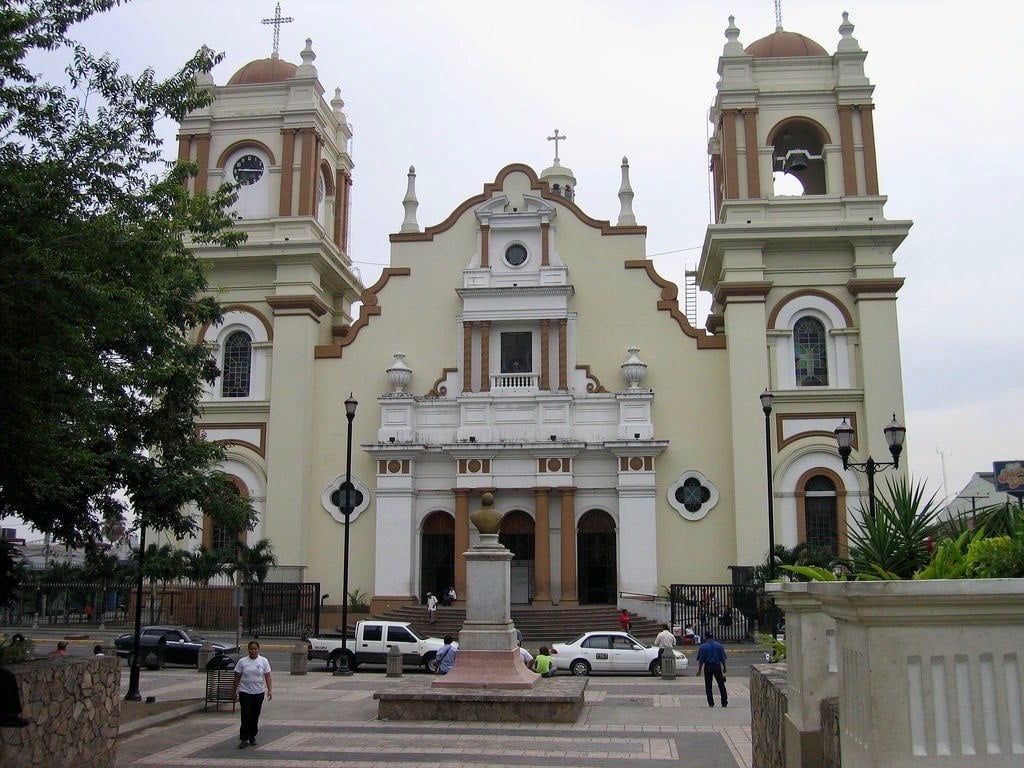 Bearing in mind the security situation, if you spend a few days in San Pedo Sula you will most likely be fine. They don't just line up backpackers against a wall and pick them off one by one.
A little bit of common sense and a few extra precautions will go a long way to ensure you have the best time you can possibly have backpacking San Pedro Sula.
Don't wear flashy jewelry. Avoid carrying more cash on you than you need. Take taxis. Don't go out at night unless you absolutely have to.
When I was 16, I went on a volunteering trip to San Pedro Sula. Mostly, I helped paint and refurbish an ancient orphanage. At the time, what little innocence I had left at the age of 16 was shattered at this orphanage. Kids as young as six years old were coming in off the street totally addicted to sniffing glue and other drugs after being forced into being child sex slaves. Super heavy I know, but these are the realities of San Pedro Sula.
Having been back several times since as a backpacker, it is safe to say that I still have some great attachment to San Pedro Sula even if I can't fully explain it.
Backpacking Tegucigalpa
In terms of safety, Tegucigalpa is much the same as San Pedro Sula. You'll need to have your shit together whilst backpacking here. Though I must emphasize that major violent crime against backpackers is very rare, and if you set yourself up for success you should be just fine.
Tegucigalpa is the capital of Honduras as well as the country's most populated city. The first thing I noticed as my bus rolled into town is how green the surrounding hills are. This sprawling mess of a city was literally built out of the mountainous jungle.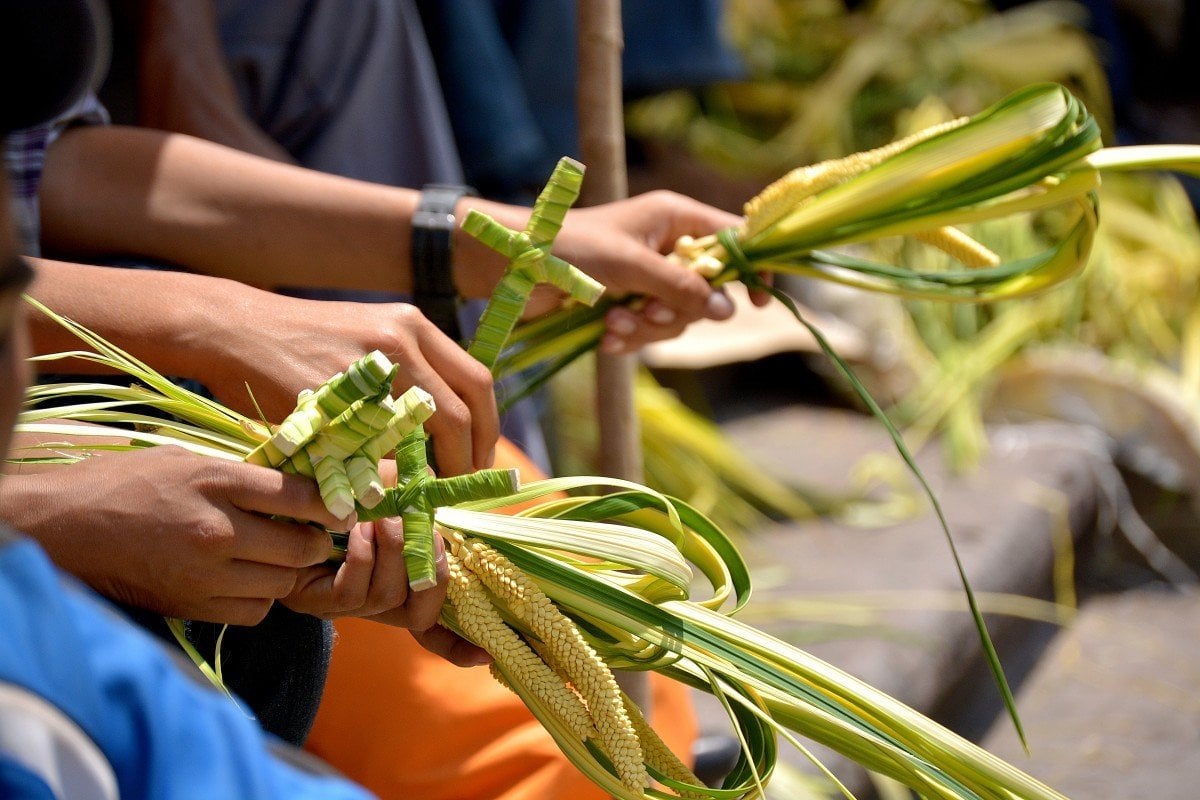 You can start your visit to the city center by checking out the Iglesia Los Dolores and the surrounding square. In a city full of urban sprawl, the colonial architecture and prominence of Iglesia Los Dolores are refreshing.
The St. Michael Cathedral adorning the Plaza Morazan is also worth a look.
Tegucigalpa is one of the few capital cities in the world with a complete lack of backpacker accommodation! Of the one or two hostels that do exist, Palmira Hostel is best.
Backpacking the Copan Ruins
Copan was a major capital city of the Mayan civilization from the 5th to 9th centuries AD. Copan as a city was occupied for two thousand years!
Throughout its storied history, Copan was the site of many different kings, conquests, and general changes of power. Now, the greater Copan archaeological site makes up the most important Mayan ruin complex in Honduras. It can take several days to properly take in all of the intricate carvings, monuments, temples, and dwellings.
The Copan Archaeological Park entrance fee is now the equivalent to $15.00 USD, but is well worth the money!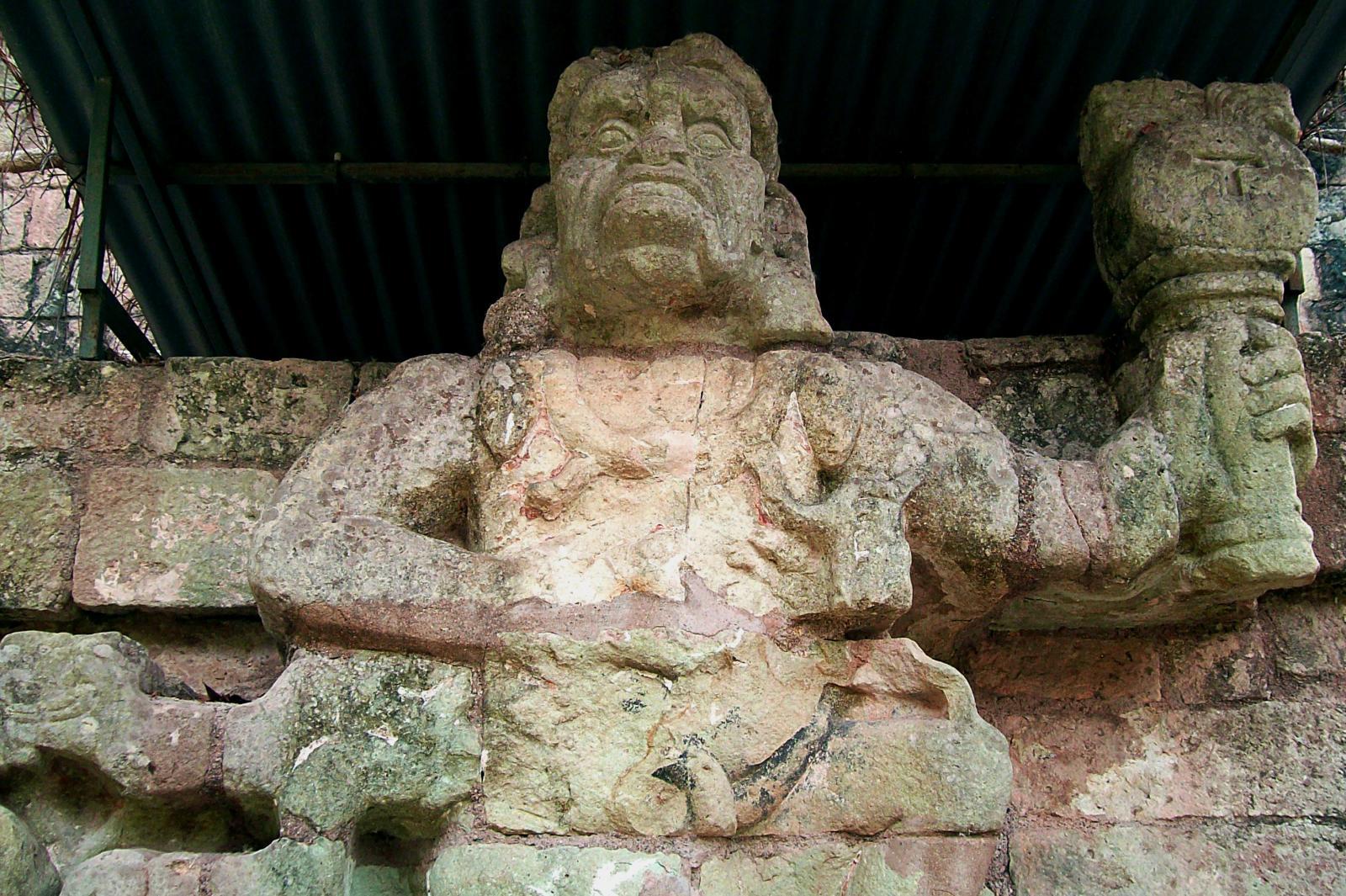 A popular way to get to Copan from Guatemala is via direct shuttle from Antigua, a city popular with backpackers about an hour outside of Guatemala City. The prices vary, but the average price is around $20/30 USD one way. The journey takes roughly 6-8 hours.
There are a few backpacker hostels around Copan that are clean and cheap.
You should start your day at Copan as early as possible in order to get the most out of your entrance ticket. Ideally, you should be able to see a majority of the ruins in one long day. Bring water and sun protection as Copan can be super humid and hot!
Backpacking Pico Bonito National Park
Pico Bonito is the best place in Honduras in terms of hiking and outdoor adventure pursuits. There are numerous short hiking trails that don't require a guide.
The Cangrejal River Valley is one of the top places to hike in the park. To access the valley you cross this epic suspension bridge over the river. One of the best day hikes in the park is theEl Mapache Trail, which leads to the stunning El Bejuco Waterfall.
If you have the time, money, and ambition, you can aim to tackle the Pico Bonito Mountain trek. This trek is no joke. I did not personally attempt this hike, but I intend to someday!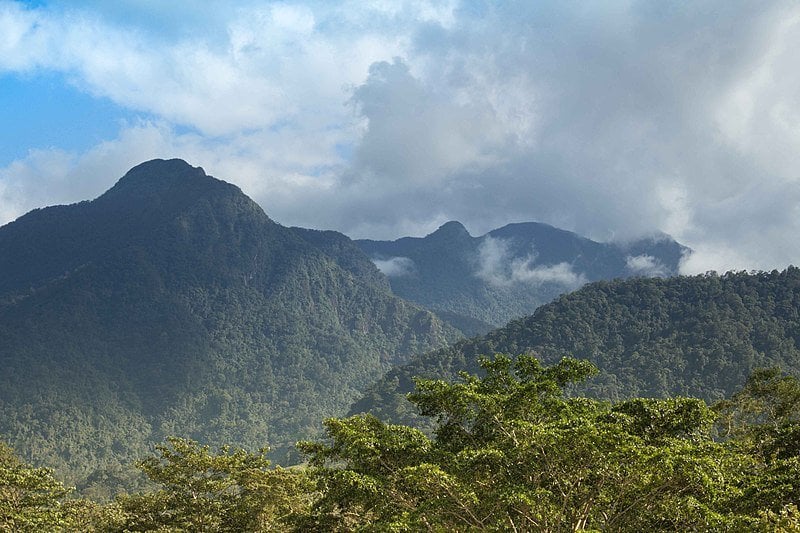 The complete out and back trek and summit the mountain will take between 8-10 days. There is no permanent trail to get there, so expect days of tough hiking and hacking through the dense jungle. It would be stupid to attempt this hike without a guide.
La Moskitia Eco-Aventuras has a reputable reputation when it comes to arranging the Pico Bonito Mountain Trek. Good on you if you go for it! Please let me know in a comment below how it all went!
La Ceiba is the place to base yourself for Pico Bonito National Park exploration.
Backpacking La Ceiba
For many backpackers, the coastal port town of La Ceiba is just the gateway to the Bay Islands and nothing more. I suggest taking at least 2-3 days to hang out here, especially if you are keen to visit Pico Bonito National Park before heading off to the Bay Islands.
La Ceiba is Honduras' fourth largest city, though it did not feel nearly as sketchy as San Pedro Sula or Tegucigalpa. That said, I still would not go out to unknown parts of the city when the sun goes down.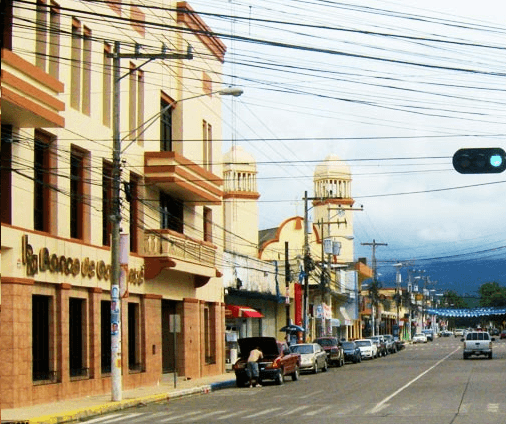 To get to the Bay Islands simply walk down to the main ferry terminal and book your ticket.
The best way to get to Utila from La Ceiba is aboard the ferry boat with a misleading name: The Dream. The Dream departs twice daily: once at 9:00 am and again at 4:40 pm. Ferry tickets cost the equivalent of $30 per person one way.
The La Ceiba ticket office is based at the "Muelle de Cabotaje", the main cargo port of La Ceiba. The ticket counter, luggage drop off, cafe and air-conditioned waiting area are located in the orange building.
Travel CHEAP and Make a Difference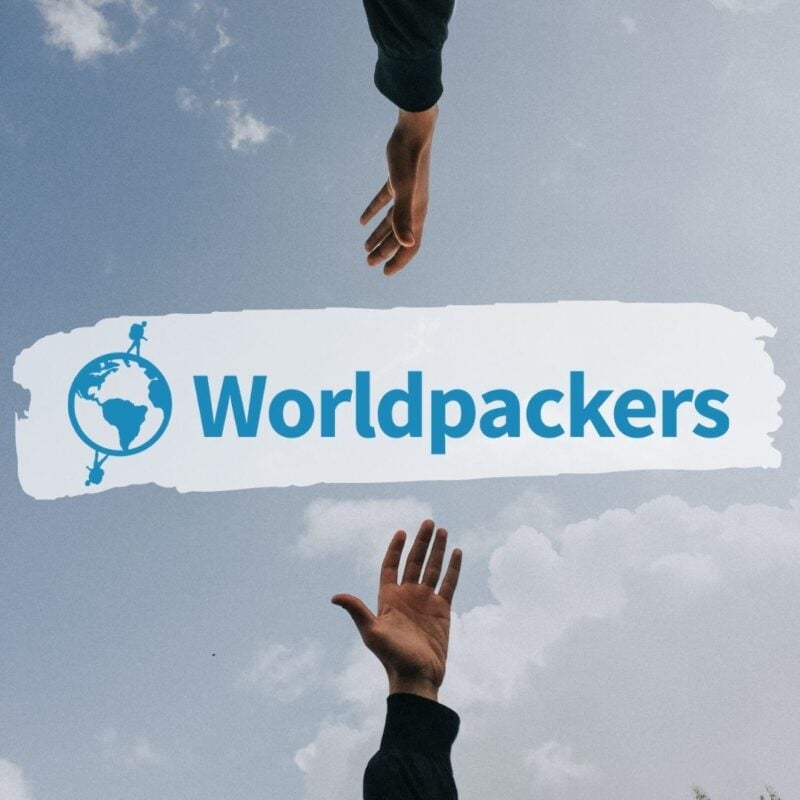 Worldpackers connects travellers with hostels, schools, NGO's and many more. Get free accommodation in exchange for volunteering a few hours a day. You won't just save serious $$$, you'll experience a different culture, cool projects, meet new people and integrate into the community in a different way.
Broke Backpacker readers get a $10 discount when you sign up. Use the discount code BROKEBACKPACKER. Plus, get 3 free months on your membership during their summer promo!
Travel well with Worldpackers
Backpacking the Rio Platano Biosphere Reserve
Located south of La Ceiba is the rugged and wild Rio Platano Biosphere Reserve. The Rio Plantano region is a true wilderness area, home to indigenous tribes including the Miskito, Pech, and Tawakha peoples as well as Garifuna people from African descent.
It is almost impossible to really explore the Rio Platano on your own unless you are equipped with supreme wilderness/navigation skills, a boat, and all of the necessary gear. I am guessing you do not have all of those things on hand, so consider hiring a guide.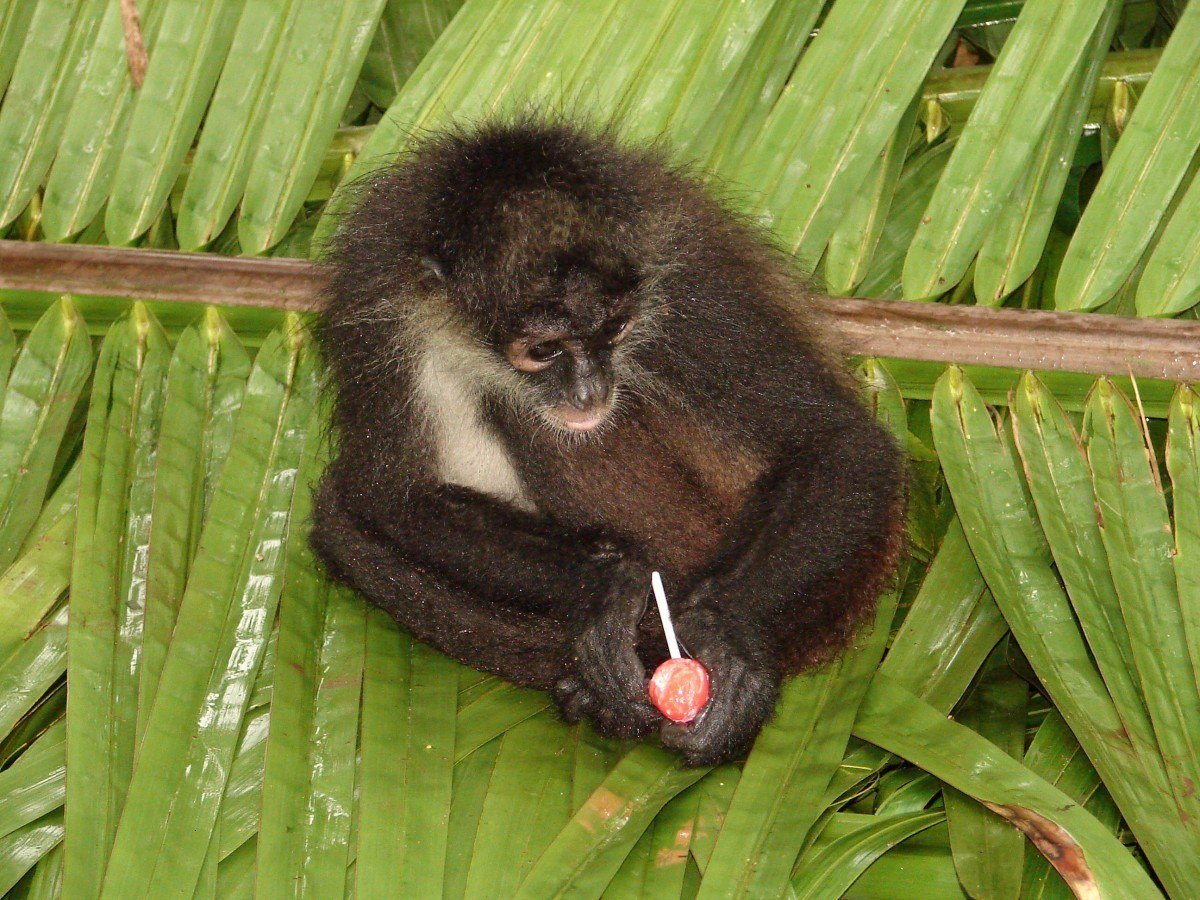 You can organize a 7-10 trip down the river that includes a mix of hiking, rafting, exploring, camping, and interacting with indigenous communities. If you are backpacking Honduras with no pressing time limit, I recommend you do a Rio Platano expedition with La Moskitia Eco-Aventuras!
If you can wrangle together a group of 7 or more, the price is $1,287 per person for a 10-day adventure.
Backpacking Utila Island
Once you get off the ferry in Utila you have officially entered an alternate reality. Utila is unlike the rest of mainland Honduras in just about every way. Suddenly you find yourself surrounded by backpackers, dive shops, hostels, burger shacks, smoothie stands, and pirate bars.
It is important to know that Utila is very much a developed backpacker hotspot. Don't expect to discover an undeveloped private island. That said, the development that has taken place has not totally sucked the island dry of its charm. It may have improved it actually.
Utila has basically developed into a backpacker oasis where scuba diving by day and partying by night is most people's daily routine. Losing track of time and the day of the week is to be expected. Utila is that kind of place.
In fact, I fucking love Utila.
There are now dozens of scuba diving operators on the island. This means that you have your pick of what company you want to go diving with. Options are abundant and prices are competitive.
When you are not diving, you can explore the island on foot or by bike. There are beaches on the far end of the island where you won't find any people at all. Sadly, when I visited Pumpkin Hill there was heaps of plastic shit lying on the beach.
Best Scuba Dive Shops in Utila
Welcome to (one of) the cheapest places in the world to get your PADI scuba diving certification!
I got my PADI open water diving certificate at Utila Dive Centre; known locally as UDC. I was certified several years ago during my first visit to Utila.
At the time (2014) it costed roughly $200 and included three nights of accommodation at the Mango Inn. I was only supposed to get a bed in a crowded dorm, but for some reason, they gave me a private room for the same price.
UDC was nothing but professional. I highly recommend going with them if you decide to do any diving or dive training! Another great dive shop is Alton's Dive Center.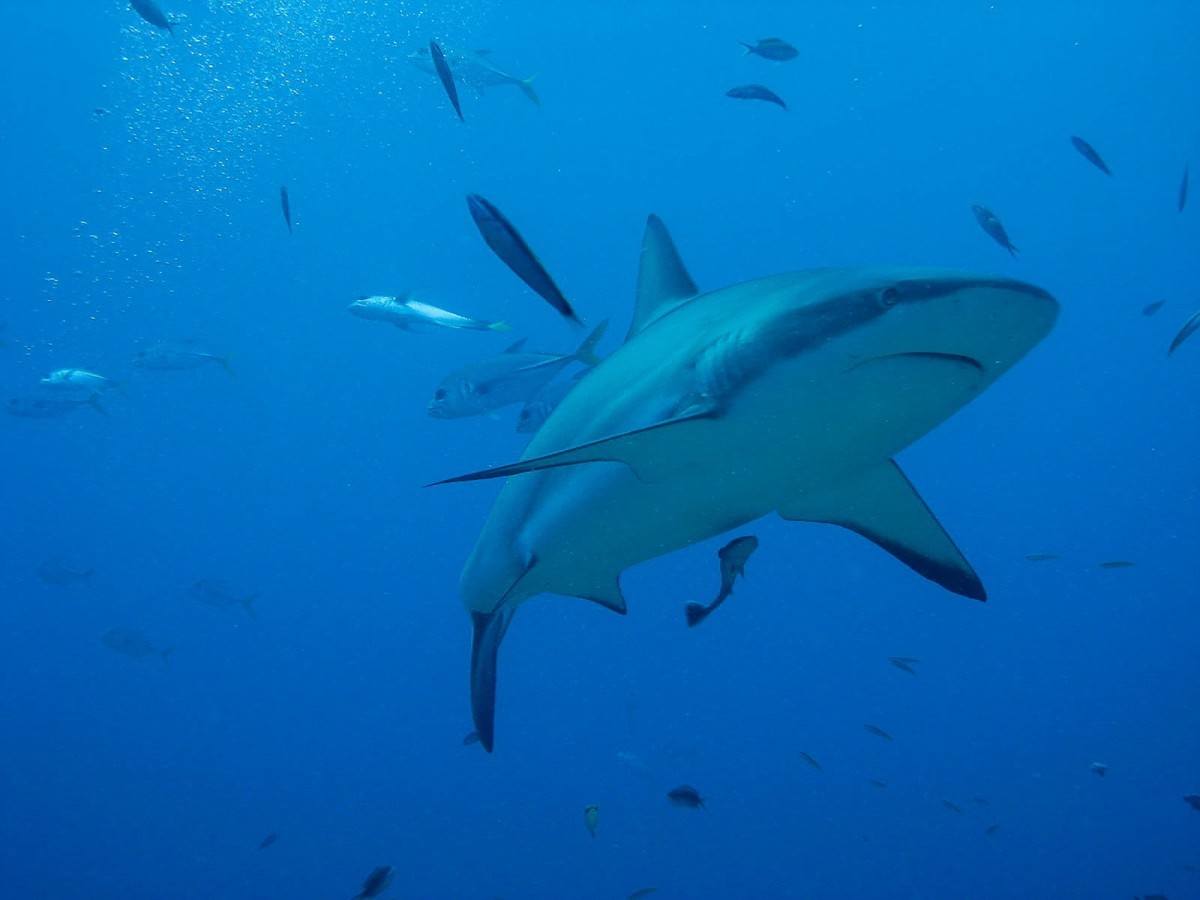 For 2021, I am not sure about the exact price for a 3-day open watercourse. I suggest you shop around the dive shops when you get there; don't book ahead, as you will probably get a better deal in person. You can contact UDC here to get prices.
Moreover, some centers have better equipment, an instructor you'll vibe with, a more party setting versus laidback. It just depends on what you want; ask to meet instructors, see the tanks, accommodation, etc.
There are two places that stick out in my mind as my favorite Utila eating/drinking spots. For breakfast, hit up Thompson's Bakery for some god damn tasty Johnny Cakes (fluffy biscuits). Their cinnamon rolls are also top tier!
For the best place to drink in Utila, look no further than the Skidrow Bar. The true hedonism of Utila is on display here day in and day out.
Skidrow Bar is very much an island institution. You are always bound to meet some new friends at Skidrow; it's kinda unavoidable. Go and find out what the Guifitti Challenge is all about. Shudder.
Also, Skidrow has some very good food at low prices as well. Try the Mexican food—it is all on point.
Backpacking Roatan Island
Roatan is the largest of the Honduras Bay Islands. Roatan is the more developed, more expensive, and family friendly big brother of Utila. The island attracts a very different crowd indeed. Ex-pat retirees, yachties, families with kids, and cruise ship tourists make up a large majority of the demographic found on Roatan at any given time.
One good thing I can say about Roatan is that the dive sites are excellent around the island. If you are a keen diver, Roatan is well worth a visit.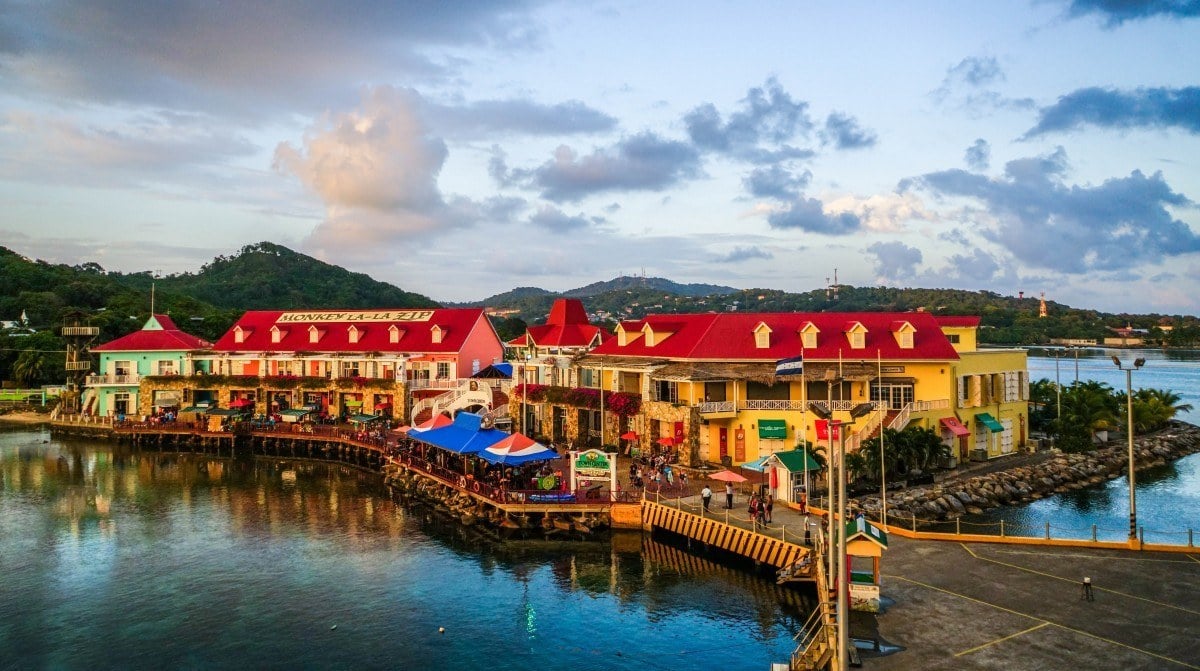 If you don't get sick of the diving around Utila, there is really no need to go to Roatan. After Utila, frankly, parts of Roatan are disappointing, less charming, and obviously more expensive.
There is one boat leaving Utila every day for Roatan. The price at last check was $30 per person one way (though the prices may have increased some since the publication of this article).
Getting Off the Beaten Path in Honduras
As a whole, Honduras is an off the beaten path country that just happens to be on the well-beaten Central America gringo trail.
Nicaragua, El Salvador, and Guatemala all receive far more backpackers than Honduras does annually. If you take away the Bay Islands, 99% of Honduras is essentially off the beaten track.
There is a whole universe of potential backpacking adventures to get into in Honduras. A vast majority of them are simply not known by the collective backpacker consciousness.
Getting off the beaten path in Honduras, however, requires treading a fine line. Go to Honduras and get off the beaten path but be smart about how and where you do it.
There are few guaranteed "safety nets" in Honduras (which is more of a metaphor than to be taken literally. I saw no physical safety nets in Honduras FYI).
What I mean is that you are very much reliant on your own street smarts, wits, and judgment once you leave the small backpacker trail that does exist in Honduras…but in essence, that is what a backpacking adventure is all about. Right?
Always remember that Honduras is a country with high levels of poverty and crime. Locals are simply not accustomed to seeing large amounts of travelers passing through. Many locals I met in less-trod places were nothing but hospitable, kind, and curious.
Use good judgment when exploring new places and you should be just fine.
Is This the Best Backpack EVER???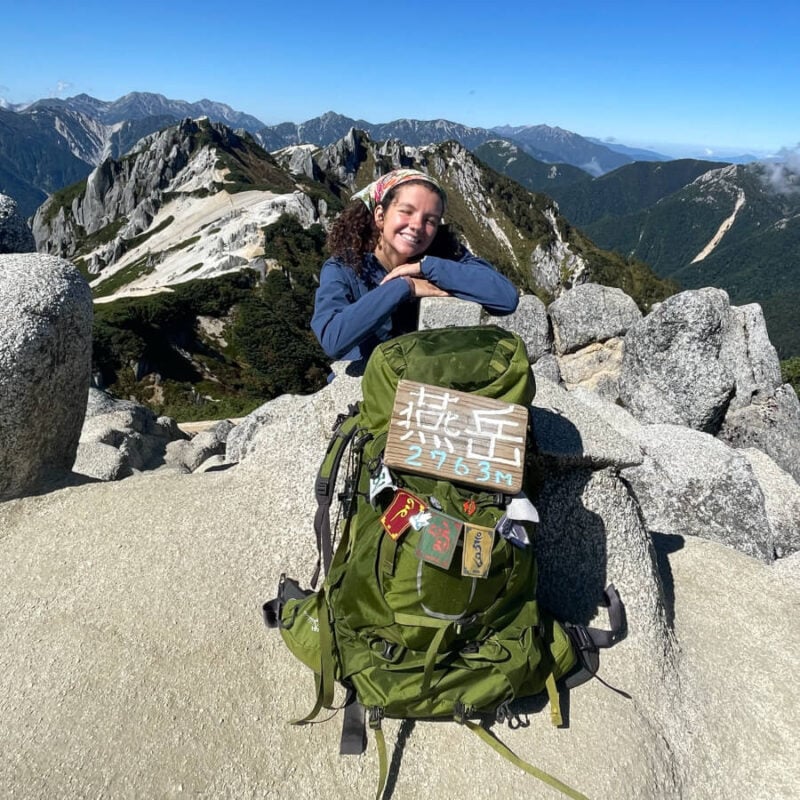 Top Things to Do in Honduras
There is plenty of awesomeness to discover in this beautiful country. Below I have listed the 10 best things to do in Honduras:
1. Visit the Copan Ruins
The Copan ruins are among the top 3 most important Mayan sites in all of Central/North America. Visit Copan to get your mind blown by the stunning engineering/artistic/cultural accomplishments of the Maya.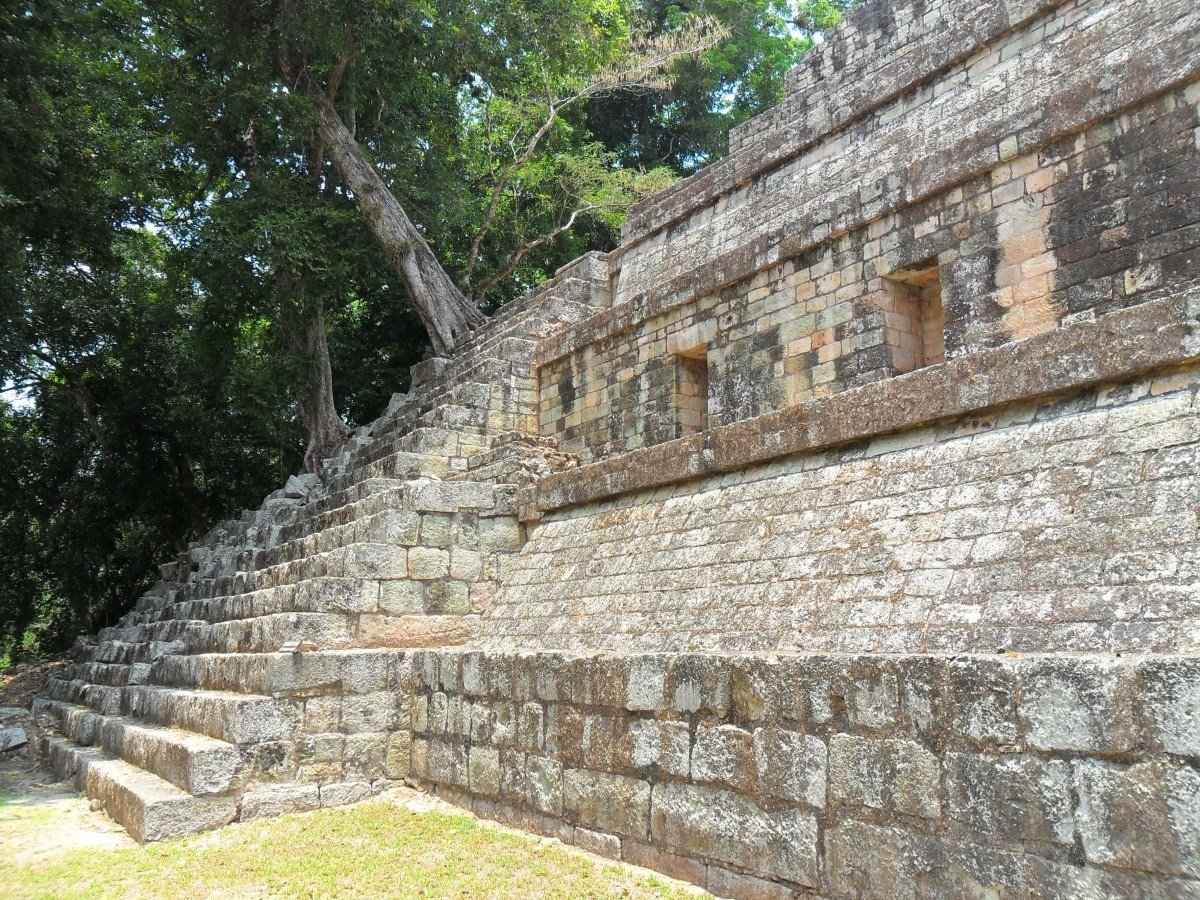 2. Explore the National Parks of Honduras
There are 18 national parks in Honduras and each one of them is worth checking out. Since you will likely not have the time to see them all, pick a few, lace up your hiking boots, and hit the trail.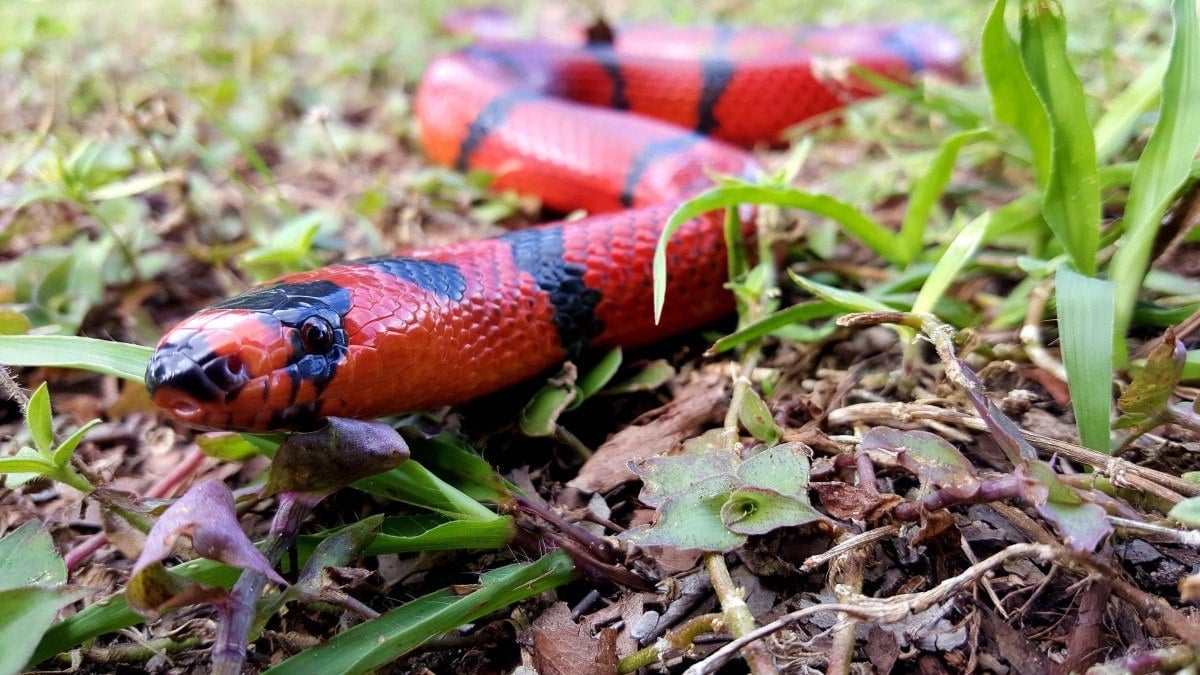 3. Take a boat onto Lago de Yojoa
Lago de Yojoa is Honduras' largest lake. More than 480 species of birds have been recorded here! Enough said.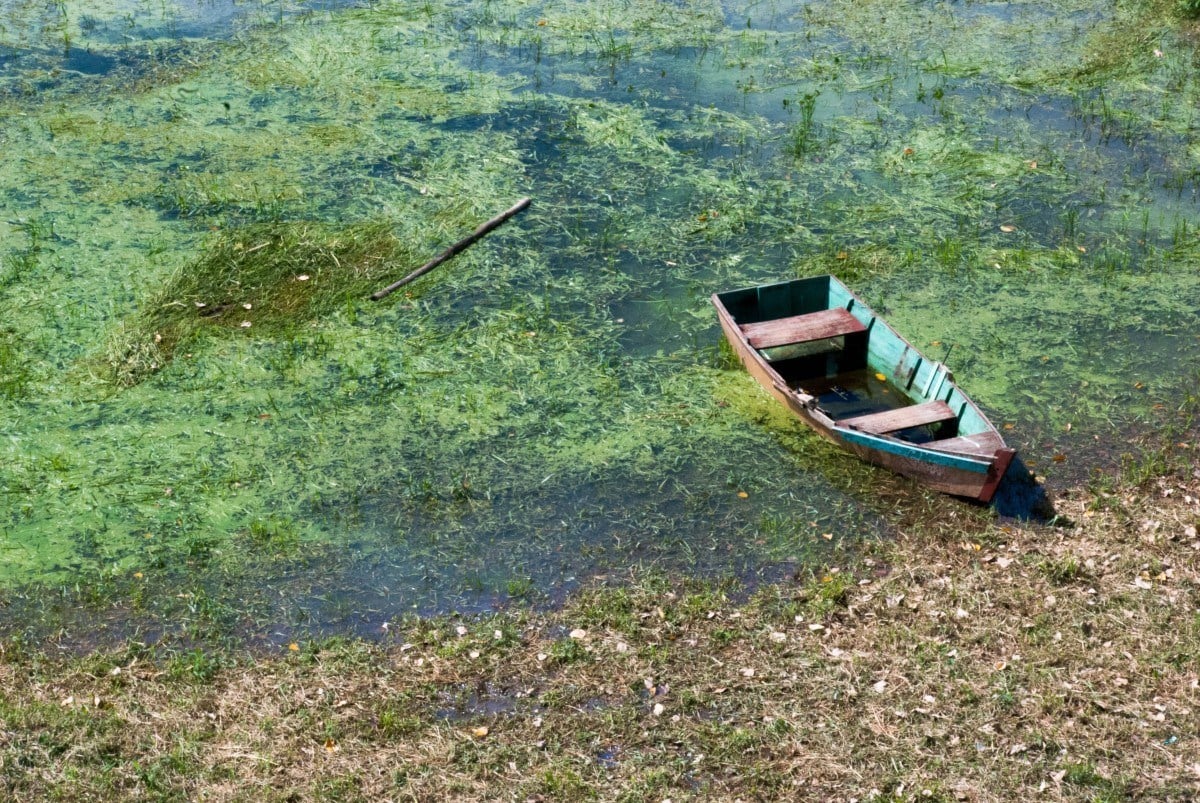 4. Get your PADI Open Water Certificate in the Bay Islands
Want to get your scuba certification for the cheapest price this side of Thailand? Come to the Bay Islands and enroll in a scuba diving course. Prepare to be introduced to a new life-long love: diving!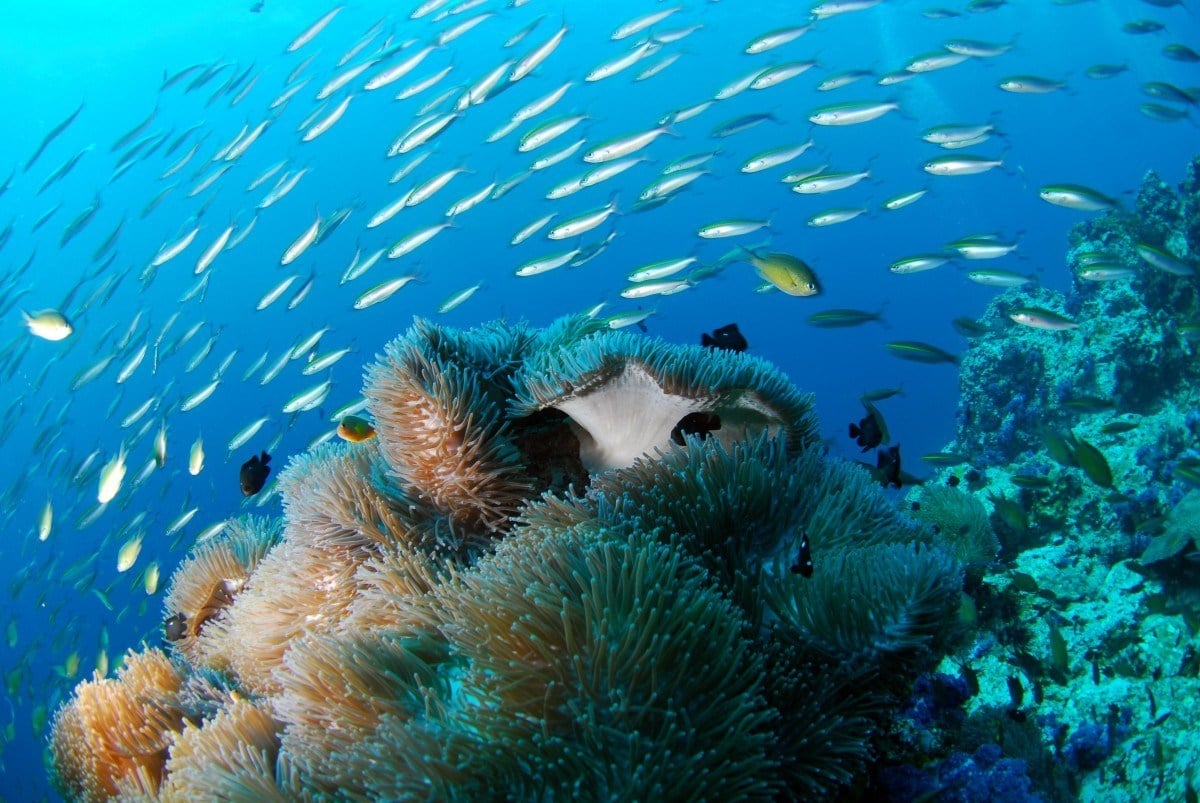 5. Arrive into Honduras by Boat
Quick Tangent: On one occasion, I entered Honduras on a private catamaran owned by a drunken middle-aged Canadian dude named Guy. We left from Rio Dulce in Guatemala (the morning after I was stabbed and robbed, that's another story) and arrived at Utila in the Bay Islands.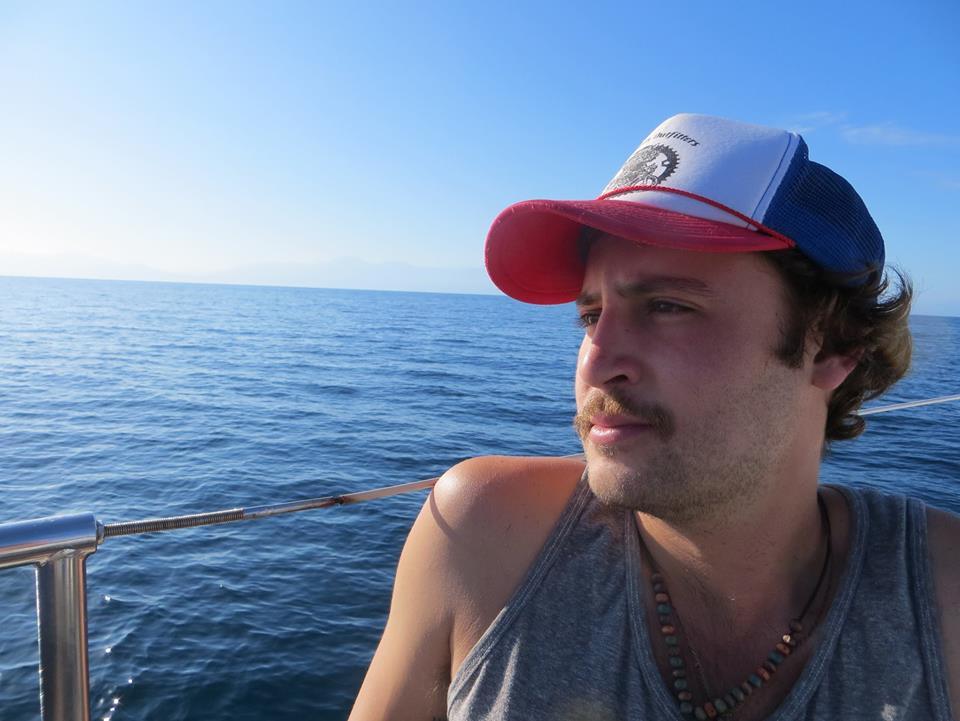 The trip took 2 days and was an experience I'll never forget. The trip was an inebriated shit show that involved fishing, naked swimming, great food, and seawater soaking me in the middle of the night because I didn't close the porthole window properly. I'll leave it at that.
If you're lucky you may be able to find Guy (if he is still alive) drinking rum at the Sun Dog Cafe in Rio Dulce or the Skidrow Bar in Utila. Good luck.
6. Go on an expedition deep into the Rio Platano Biosphere
It's not the cheapest option, but sometimes an excellent, truly unique adventure requires a little investment. I guarantee that afterward, the last thing you will be thinking about is the money you spent.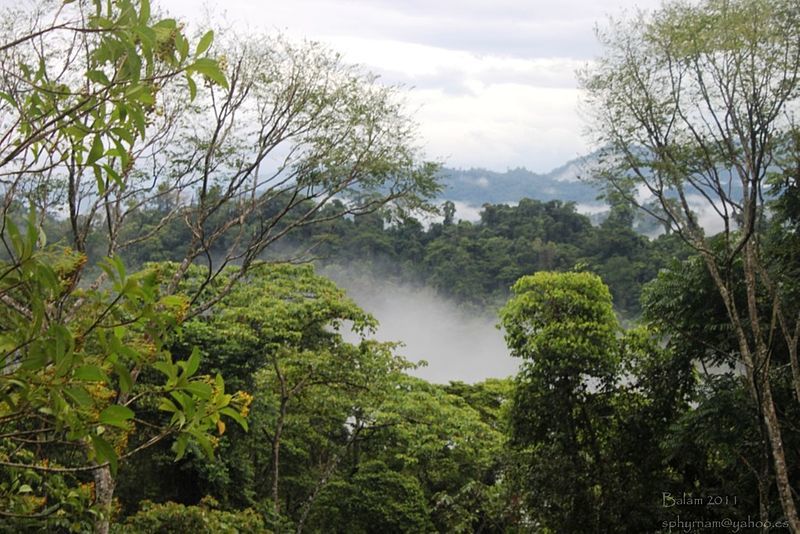 7. Explore some of the lesser known Bay Islands
Apart from Utila and Roatan, the Bay Islands are remote, wild, and fucking gorgeous. It certainly takes some effort and a little cash to get to some of these islands (like Cayos Conchinos), but it is well worth it indeed.
8. Visit the Cathedrals in Tegucigalpa
Tegucigalpa is not overflowing with beautiful buildings, but its colonial-era architecture is well worth the visit if you find yourself in the city for a day or two.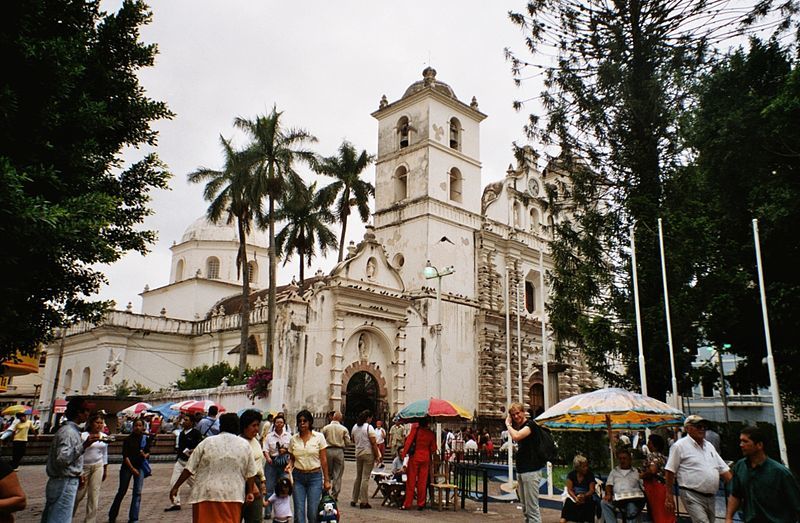 9. Eat Street Food
If you've backpacked around Central America (not including Mexico) then you are probably aware of how a majority of the food lacks that "wow" factor. In Honduras, you can find some very tasty street food at broke backpacker prices. I'm a huge fan of baleadas.
10. Volunteer in Honduras
There are a handful of cool projects, organizations, and hostels to get involved with within Honduras. What you get out of traveling takes on a new meaning when you start giving back to others in need. More on volunteering in Honduras later in the article.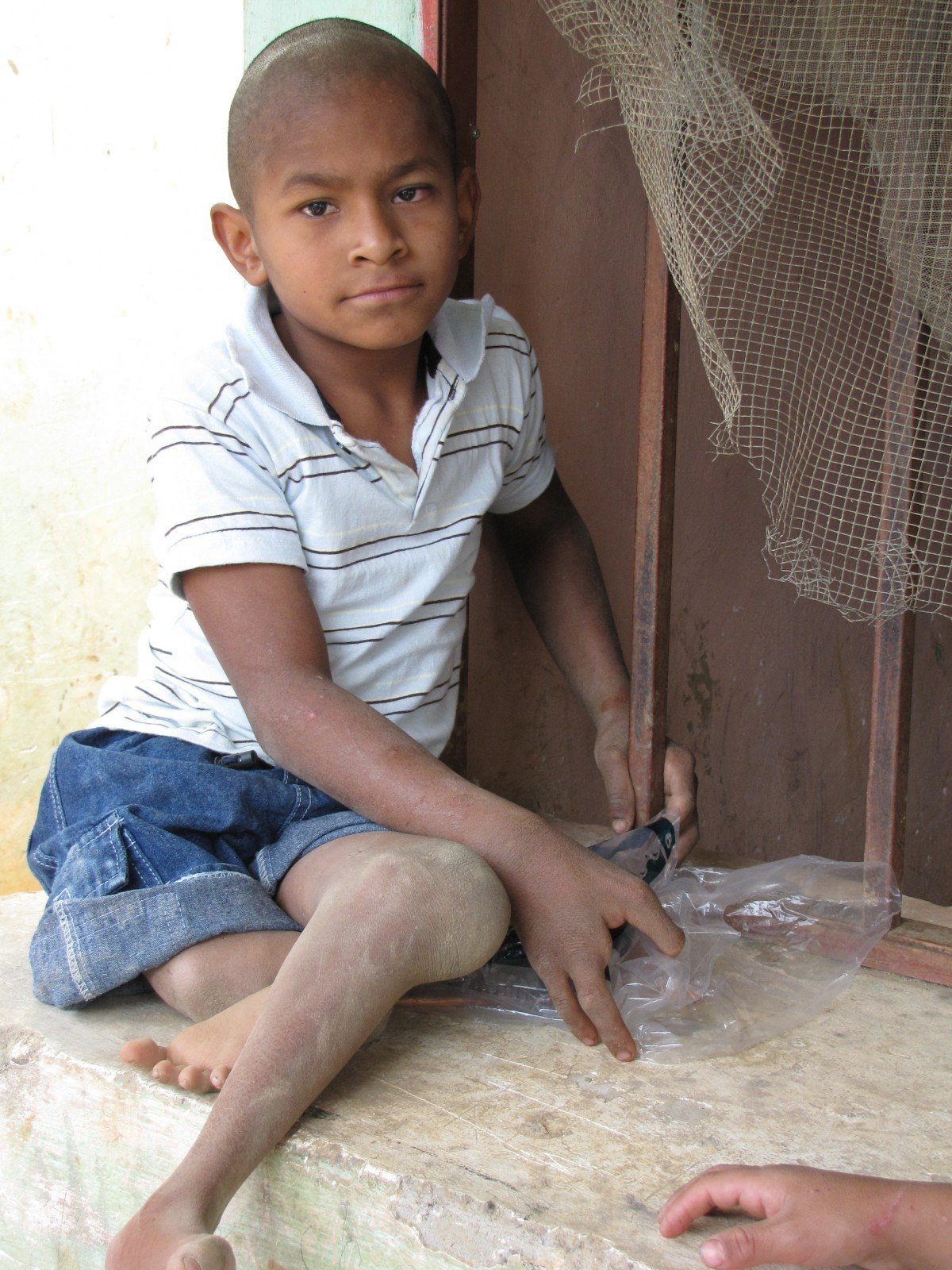 Small Pack Problems? 😉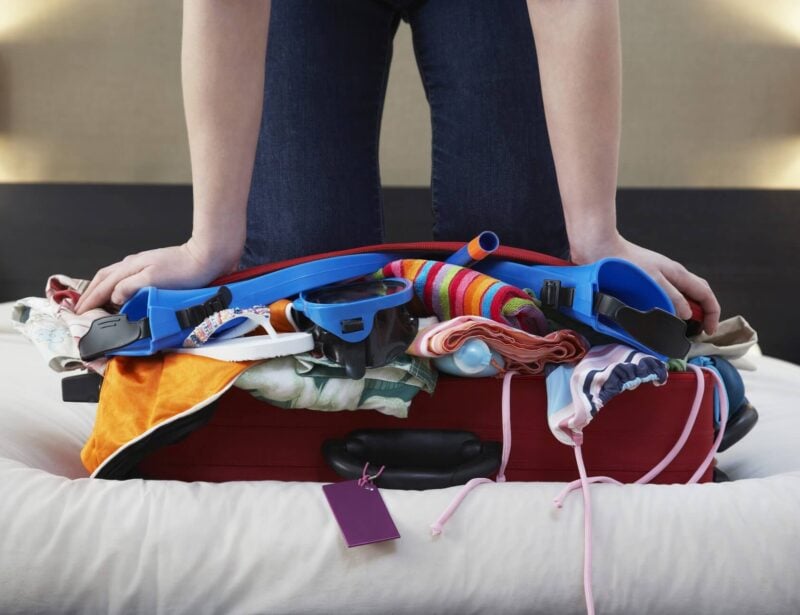 Wanna know how to pack like a pro? Well for a start you need the right gear….
These are packing cubes for the globetrotters and compression sacks for the real adventurers – these babies are a traveller's best kept secret. They organise yo' packing and minimise volume too so you can pack MORE.
Or, y'know… you can stick to just chucking it all in your backpack…
Get Yours Here
Read Our Review
Backpacker Accommodation in Honduras
The majority of Honduras is seriously lacking in backpacker accommodation. Considering the standard cost of living in Honduras, I was shocked to learn how expensive some of the mid-range hotels found in cities can be.
The Bay Islands and Utila do have plenty of hostels and cheap accommodation options as does the area around the Copan ruins. Across the rest of Honduras, however, there is no backpacker "scene," so obviously backpacker hostels are an unknown fucking concept. That said, there is usually a cheap (maybe not so clean) hotel or guesthouse to be found in most places.
In order to find the best price in a place lacking hostels, you will need to shop around and haggle your ass off.
Something worth noting is that all hotels/hostels etc tack on a 16% tax to the nightly rate on each person per night.
One of my favorite ways to meet locals and save some cash is to use Couchsurfing. Couchsurfing truly is one of the best tools available to help save you money traveling. Plus, you are always bound to meet interesting people! In times of COVID – CS is not really an ethical option anymore. Hopefully, someday soon the CS scene will see a revival.
Where to Stay in Honduras

| City | Hostel | Why Stay Here?! |
| --- | --- | --- |
| San Pedro Sula | La Hamaca | Safe. Clean. Cheap. Well located! |
| Tegucigalpa | La Palmira | One of two hostels in the city, and def the most backpacker friendly spot! |
| Copan | Hotel & Hostal Berakah Copan | Super low prices for dorm beds, decent wifi, free filtered water, nice terrace! |
| Pico Bonito National Park | El Estadio | Eco tours available, friendly staff, great location in the heart of La Ceiba. |
| La Ceiba | El Estadio | Close to the ferry terminal. The hostel can arrange long-distance shuttles to Nicaragua, Belize, or Guatemala at competitive rates. |
| Utila | Mango Inn | Fantastic restaurant, great HQ for scuba divers! Comfy rooms! |
| Roatan | Buena Onda | Close to everything…cheap for Roatan. |
Wild Camping in Honduras
Camping in Honduras is tough during the best of times. From a safety perspective camping in or around villages (certainly not around cities!) is not a good idea.
Leaving your stuff in a tent while you go for a short walk is basically like donating all of your stuff to the general public. The vast majority of Hondurans are not thieves, but the temptation of a tent loaded with cool stuff may just be too much for them to pass up on.
That said, there are some opportunities to wild camp in Pico Bonito National Park and the Rio Platano area.
Another serious factor when contemplating wild camping in Honduras is the weather, mosquitos, and the natural environment. Honduras is hot, humid, and it can rain like there is no tomorrow.
Plus, the beautiful places ideal for camping have plenty of deadly creatures you need to worry about…or at least ones you should know about.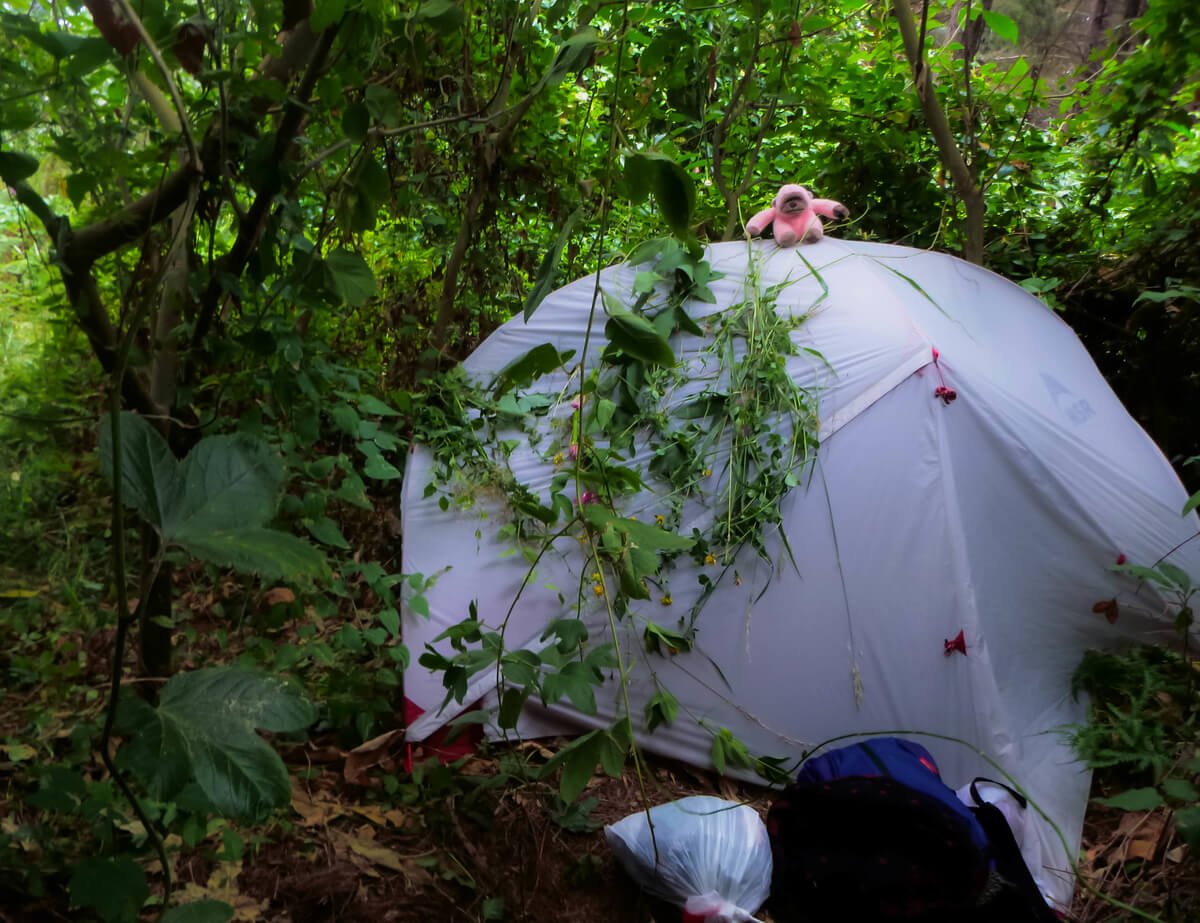 I don't say that Honduras and camping shouldn't mix. You just need to be realistic about the potential dangers, hazards, and general annoyances such an undertaking may present. Above all else, if you decide to make camping part of your Honduras backpacking experience, bring the right gear!
Get familiar with "leave no trace principles" and put them into practice.
If you are in the market for a solid, lightweight, and reliable tent, I highly recommend the MSR Hubba Hubba 2-person tent. This compact tent is up to the challenge of battling Honduras' subtropical weather. To get to know this tent better, check out my in-depth MSR Hubba Hubba Review.
Honduras Backpacking Costs
The prices I encountered in Honduras were often perplexing. Some things were outrageously cheap, like food and beer, but other equally important things like transportation and accommodation can get expensive if you don't do your due diligence.
Booking adventure tours and doing LOTS of scuba diving is likely to eat a hole in your budget really quick. I suggest that you plan your trip based on your own interests.
Come up with a plan that will allow you to spend as much time as humanly possible diving, trekking, or whatever your fancy may be.
A reasonable backpacker budget for mainland Honduras is between $25-45/day. On the Bay Islands, your budget will be around $50-75/day (including a morning of scuba diving).
Hostel prices do vary, but when you are able to find a proper hostel normally it will be under $15 for a dorm bed.
Here is what you can expect to spend on a daily basis whilst backpacking Honduras:
A Daily Budget in Honduras
Honduras Daily Budget

| Expense | Broke Backpacker | Frugal Traveler | Creature of Comfort |
| --- | --- | --- | --- |
| Accommodation | $10-15 | $10-20 | $25 – 50+ |
| Food | $10-15 | $10-20 | $15-30 |
| Transport | $2-5 (short local bus) | $5-10 (longer local bus) | $20-80 (long distance private transfer) |
| Nightlife | Stay Sober | $5-10 | $10-20+ |
| Activities | $5-15 (entrance fees, etc) | $15-30 | $30- 60 (2 scuba dives) |
| TOTAL | $25-45 (Mainland) | $30-55 | $50-100 (on Bay Islands) |
Money in Honduras
The national currency of Honduras is the Lempira. ATMs are available at or around backpacker destinations in Honduras, including the Bay Islands as well as in the big cities.
Whilst I was on Utila Island, the ATM machine ran out of money, twice. I'd say for the islands it is ok to have a stash of cash on you or in your hostel room (maybe lock it up). The last thing you want is for the machine to run out of money on you and prevent you from scuba diving (or eating!) so plan accordingly.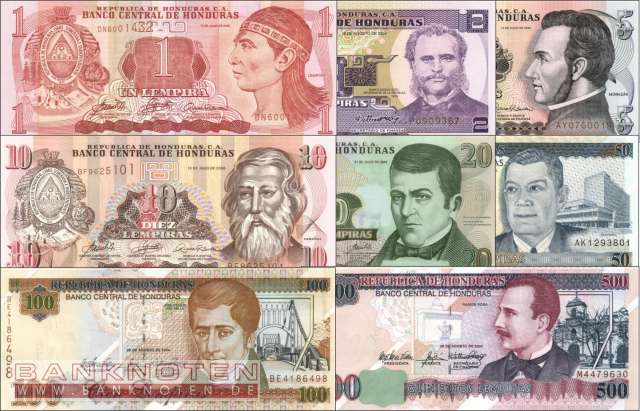 Some of the dive shops on Utila and Roatan accept USD as payment.
Travel Tips – Honduras on a Budget
Camp: There is no shortage of physical places to camp in Honduras. The practicality and safety of camping, however, needs to be judged on a case by case basis. The higher elevations in the national parks/cloud forests make for the most enjoyable camping spots, in my opinion. Realistically though, you will not be doing much camping in Honduras.
Cook your own food: Travel with a portable backpacking stove and cook your own food when possible/practical to save some serious cash whilst backpacking across Honduras. If you plan to do some overnight hiking trips or camping having a backpacking stove will be ESSENTIAL to your success. My two personal go-to stoves are the MSR Pocket Rocket 2 and my Jetboil. Hostel cooking (at least one meal per day) is also key to saving money long term.
Do activities in Groups: If you plan to go for a chartered snorkle boat ride or a long trek, the prices will always be cheaper as you have more people in the group to chip in.
Check out my in-depth review of the MSR Pocket Rocket 2 here.
Why You Should Travel to Honduras with a Water Bottle
Plastic washes up on even the most pristine beaches… so do your part and keep the Big Blue beautiful
You aren't going to save the world overnight, but you might as well be part of the solution and not the problem. When you travel to some of the world's most remote places, you come to realise the full extent of the plastic problem. And I hope you become more inspired to continue being a responsible traveller.
Plus, now you won't be buying overpriced bottles of water from the supermarkets either! Travel with a filtered water bottle instead and never waste a cent nor a turtle's life again.
Save $$$ • Save the Planet • Save Your Stomach!
Drink water from ANYWHERE. The Grayl Geopress is the worlds leading filtered water bottle protecting you from all manner of waterborne nasties.
Single-use plastic bottles are a MASSIVE threat to marine life. Be a part of the solution and travel with a filter water bottle. Save money and the environment!
We've tested the Geopress rigorously from the icy heights of Pakistan to the tropical jungles of Bali, and can confirm: it's the best water bottle you'll ever buy!
View on REI
Read the Review
Best Time to Travel to Honduras
February and June are the driest months in Honduras and also when the diving in the Bay Islands is at its best. Hurricane season in much of the Caribbean is in September and October. It makes sense to avoid the Bay Islands during that time.
Apart from the dry season in the Bay Islands, Honduras really doesn't experience the huge highs and lows of seasonal tourism felt in neighboring countries.
That said, spillover backpacker activity from neighboring countries does slow down during the rainy season as there are fewer backpackers traveling in Central America in general. (IE fewer backpackers visiting Copan from Guatemala, etc.)
The Caribbean coast is always going to be muggy, hot, and prone to sudden showers any time of year. Your best bet for dry weather falls between March and May.
Festivals in Honduras
There is always something fun to get into in Honduras. Depending on the time of year you find yourself backpacking in Honduras, there are many cool festivals to check out. Here are a few of the top festivals in Honduras: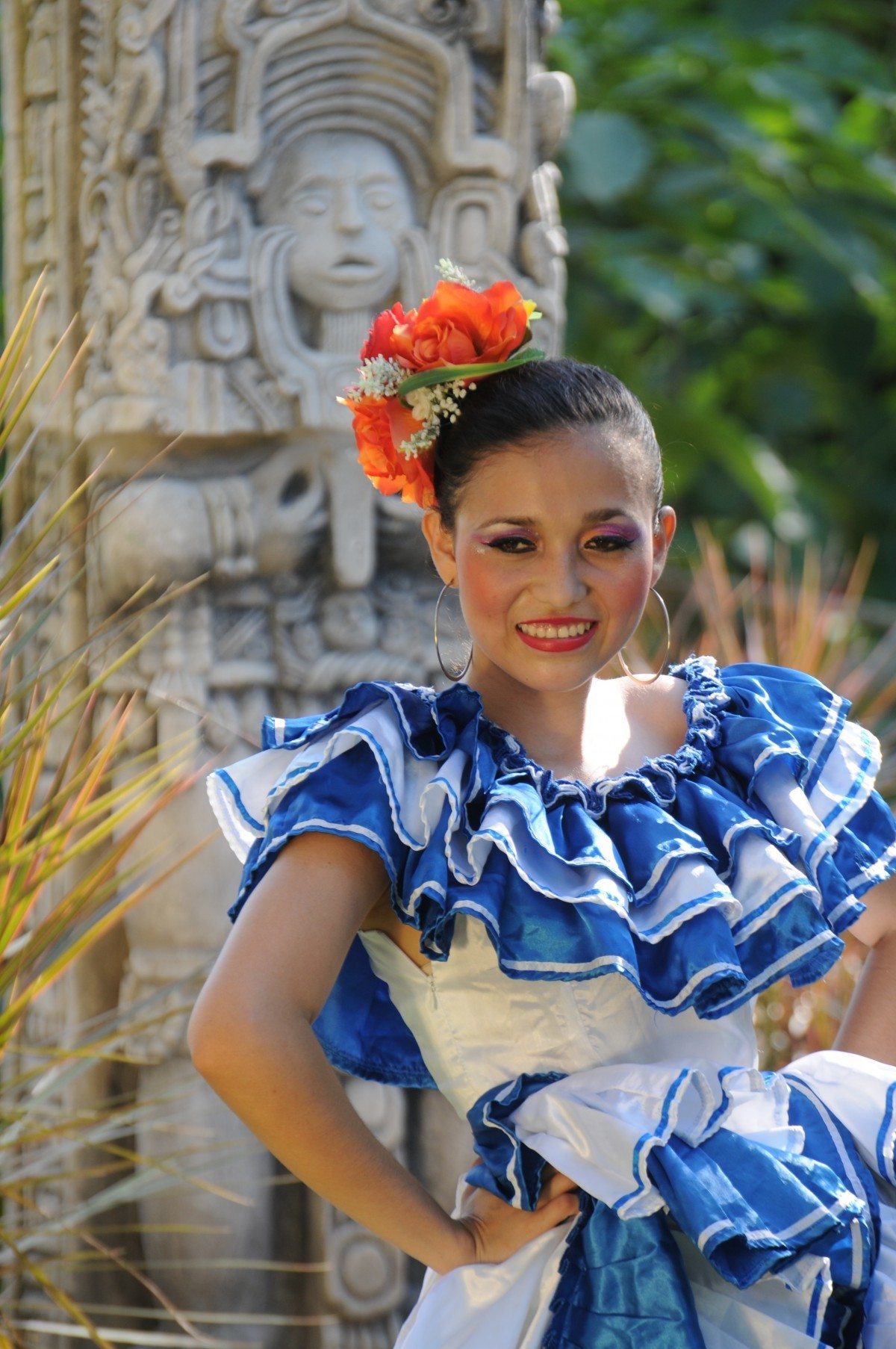 Semana Santa: The Easter holiday is huge across all of Latin America. Honduras is no different; Semana Santa is a big deal. Oddly enough one of the best places to experience Semana Santa in Honduras is near the Copan Ruins (the Mayans were not Catholic).
Lluvia de Peces: Listen up! This festival is a little—how shall I put this —halfway rooted in reality. After a massive rainstorm in the small mountain town of Yoro, it is said that fish rain down from the sky. You read that right. The residents claim it happens a few times a year. Fish literally flopping on the streets, alive. Only one way to find out.
Punta Gorda Festival: This festival, held both by and for the Garifuna People of Honduras, takes place on April 12th of each year. The largest event takes places at Punta Gorda. Food. Dancing. Rum.
Feria Juniana: If ever there was a time to party with the locals in San Pedro Sula it would be for the Feria Juniana. This festival takes place in June. Lots of live music and drinking. Don't party down so hard that you let your guard down completely…this is San Pedro Sula we're talking about!
What to Pack for Honduras
What you decide to pack will depend on where you're going, what activities you have planned, and what the weather will be like. If you're just going to hang on the beach, you can just show up in your swimsuit and tank top and be ready to rock.
Be sure to pack some good shoes if you plan on exploring the cities and/or engaging in outdoor activities. It's also a good idea to bring an extra day bag to carry with you to the beach or for big sightseeing days.
Depending on the time of year, you'll probably want to wear a hat and sunglasses.
On every adventure, there are six things I never go traveling without:
Somewhere to hide your cash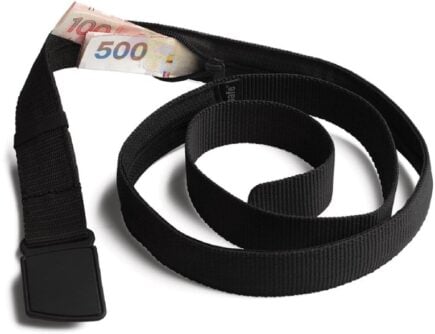 Somewhere to hide your cash
Travel Security Belt
This is a regular looking belt with a concealed pocket on the inside – you can hide up to twenty notes inside and wear it through airport scanners without it setting them off.
For those unexpected messes
For those unexpected messes
Microfiber Towel
Hostel towels are scummy and take forever to dry. Microfibre towels dry quickly, are compact, lightweight, and can be used as a blanket or yoga mat if need be.
When the power goes out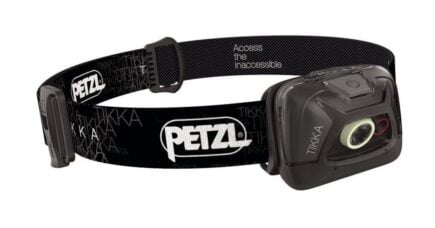 When the power goes out
Petzl Actik Core Headlamp
A decent head torch could save your life. If you want to explore caves, unlit temples, or simply find your way to the bathroom during a blackout, a headtorch is a must.
A way to make friends!
A way to make friends!
'Monopoly Deal'
Forget about Poker! Monopoly Deal is the single best travel card game that we have ever played. Works with 2-5 players and guarantees happy days.
To stay a clean backpacker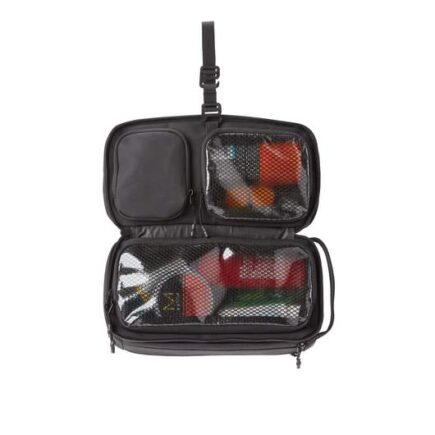 To stay a clean backpacker
Hanging Toiletry Bag
I always travel with a hanging toiletry bag. It's a super-efficient way to organize your bathroom stuff. This one by Nomatic is splash-proof and made to last.
Staying Safe in Honduras
Okay, so you know that Honduras has its lion's share of security and safety issues. So, is Honduras safe? Remember – this ain't Switzerland. The streets in Honduras are rough and the last thing you want to do is put yourself in a position where harm could come your way.
Again, Honduras is a safe place for backpackers to travel. The violence and murders running rampant throughout the country for decades are gang, drug, and power-related. This should not involve you in any way, shape, or form unless you get very unlucky or put yourself in a bad situation through a series of poor choices.
Always keep a close eye on your stuff. Never take your eyes off of your backpack or daypack. Try to limit the amount of cash you carry at any one time.
Never dress fancy or rock any expensive shit like fancy jewelry, high-end watches, earrings, etc. Basically, don't draw unnecessary attention your way.
Being white or obviously looking foreign will automatically draw curious eyes your way. Curiosity is one thing. Curiosity is normal human behavior. People eyeing your $3000 Sony camera like a dog watching a cooking steak is another thing and should be cause for concern.
The point being, stash your valuables and watch your gear like a hawk watches its chicks, especially in the big cities.
Look like the dirty backpacker that you are. Look like you have nothing worth a damn to steal. Again, a vast majority of Honduran people are honest, hard-working, light-hearted human beings who will do you no harm whatsoever. You get what I am saying though.
I did not take any anti-malaria pills whilst backpacking Honduras, but that doesn't mean you shouldn't have them.
Check out our Backpacker Safety 101 for tips and tricks to stay safe wherever the heck you are in the world.
Sex, Drugs and Rock 'n' Roll in Honduras
Honduras is full of opportunities to get down. Utila is ground zero for all things party related. Booze, weed, ecstasy, cocaine are abundant. The cocaine is a little more under the radar (as it should be), though it's around if you want it.
Anywhere other than the Bay Islands I would not try to buy drugs of any kind.
Keep in mind that the blow you are putting up your nose is the cause of much of the terror, murder, and general chaos carried out by rival drug gangs in Honduras.
Ethical cocaine simply does not exist. In short, Honduras is fucked up largely due to cocaine and other drug trafficking, which is directly linked to the foreign desire for the product. Something to ponder anyway.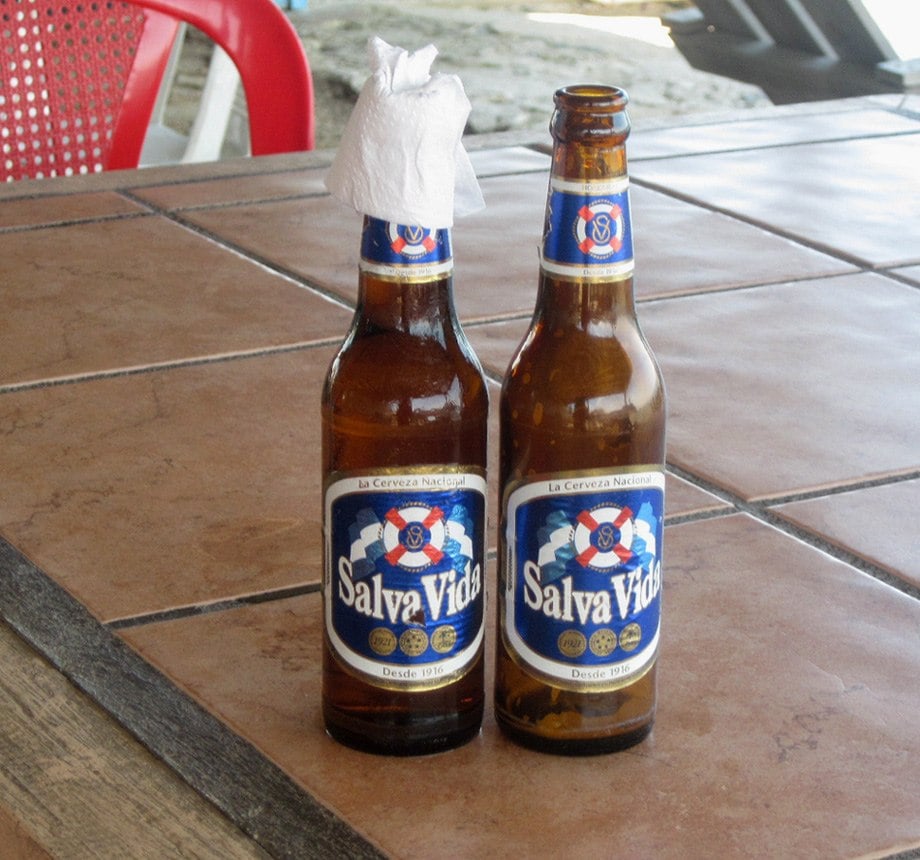 All over Honduras, you can find cheap beer. Sugar Cane liquor is also dirt cheap and probably strong enough to run a motorbike to Guatemala City and back.
Prostitution in Honduras is rampant. As I said before, I have met kids who were forced into the industry. Most of the people who are sex workers (I assume) in Honduras are only doing sex work for lack of anything else to do for work (or they simply don't have a choice in the matter).
On top of all of that heaviness, AIDS and other STD's are also an ever-present threat poised by hiring sex workers.
I would seriously think twice (maybe five times) before hiring a sex worker in Honduras. Both from a human/ethical point of view and a health/safety perspective; sex tourism in Honduras is not a positive thing no matter how you look at it.
Travel Insurance for Honduras
Traveling without insurance would be risky so do consider getting good backpacker insurance sorted before you head off on an adventure.
When looking for insurance, make sure the company you go with covers adventure sports like scuba diving and trekking.
ALWAYS sort out your backpacker insurance before your trip. There's plenty to choose from in that department, but a good place to start is Safety Wing.
They offer month-to-month payments, no lock-in contracts, and require absolutely no itineraries: that's the exact kind of insurance long-term travellers and digital nomads need.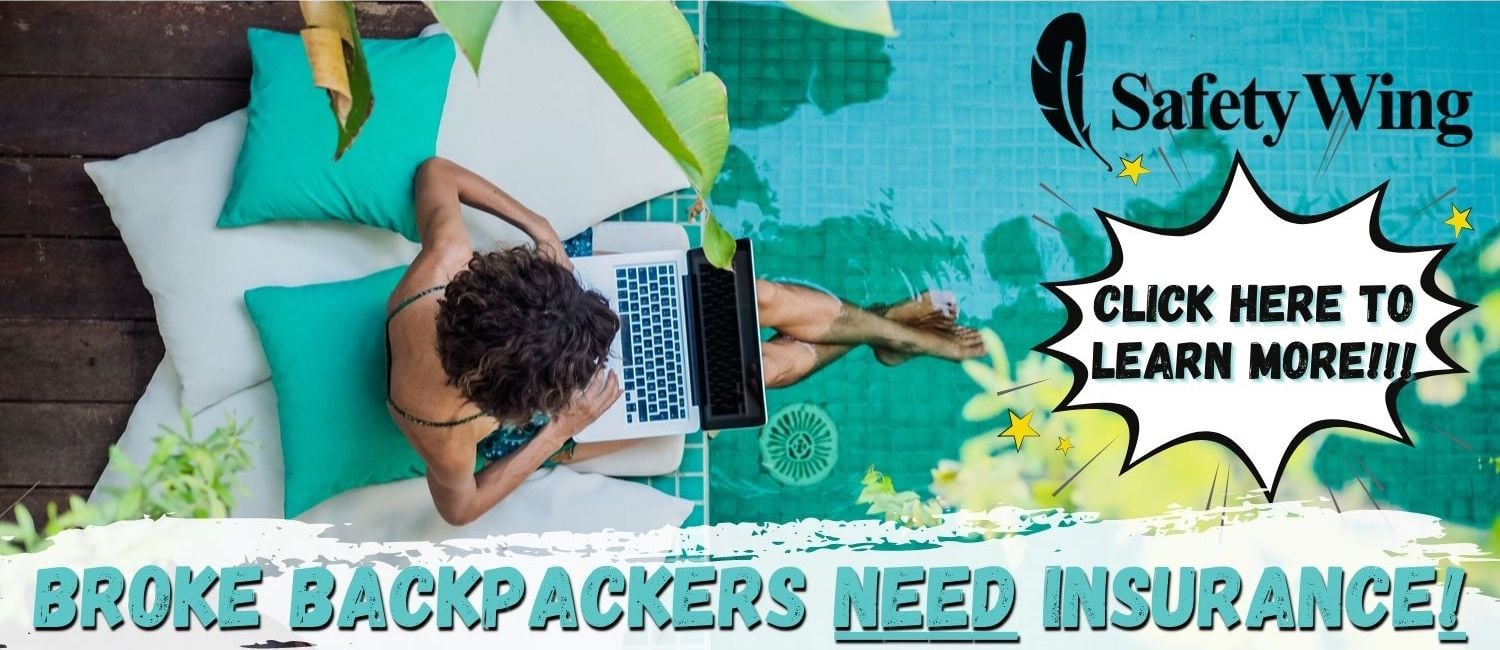 SafetyWing is cheap, easy, and admin-free: just sign up lickety-split so you can get back to it!
Click the button below to learn more about SafetyWing's setup or read our insider review for the full tasty scoop.
How to Get Into Honduras
The two main international airports in Honduras are located in San Pedro Sula and Tegucigalpa. More travelers are now flying into San Pedro Sula as it provides a better jump off point to the coast as well as other major backpacker destinations within Honduras.
It is also possible to fly to La Ceiba and Roatan in the Bay Islands, but the flights are far from cheap.
It is possible to take an overland bus to a big city in Honduras from any of the surrounding countries capital cities, though these journeys are often arduous (I have done it twice).
Entry Requirements for Honduras
Citizens of the US, the UK, Western Europe, Australia, Canada, etc do NOT need to apply for visas in advance. Actually, Honduras has some of the least restrictive border policies I have ever heard of.
Whether traveling to Honduras by land or plane, you'll get your stamp on arrival at customs. A tourist visa on arrival is valid for 90 days.
Note: The government of Honduras requires proof of yellow fever vaccination only if a traveler is arriving from a country with risk of yellow fever, which is important to know if you are coming from Colombia or Venezuela.
Have you sorted your accommodation yet?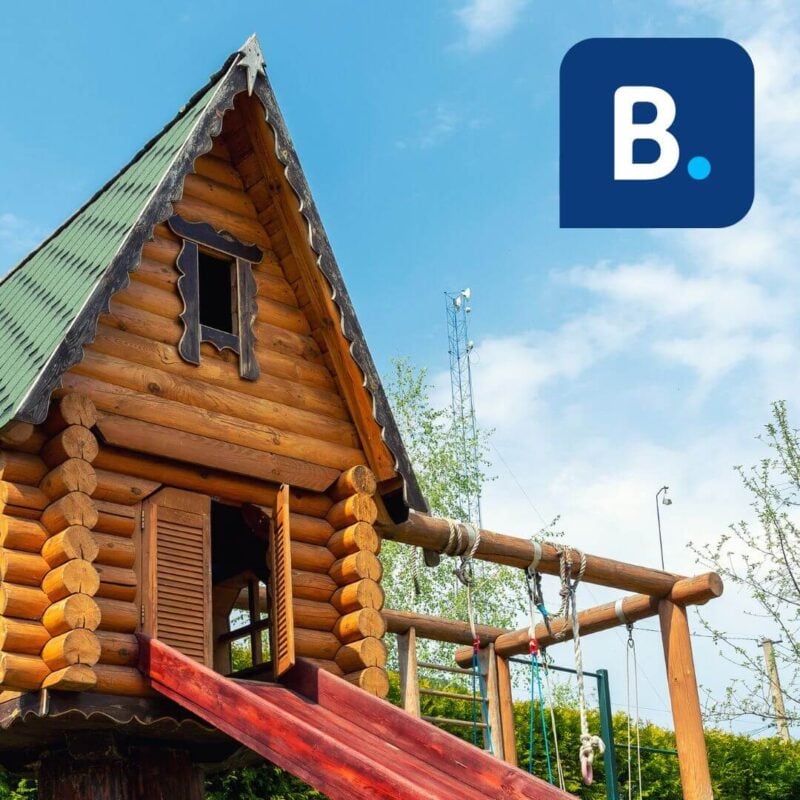 Get 15% OFF when you book through our link — and support the site you love so dearly 😉
Booking.com is quickly becoming our go-to for accommodation. From cheap hostels to stylish homestays and nice hotels, they've got it all!
View on Booking.com
How to Get Around Honduras
Traveling By Bus and Private Car in Honduras
The cheapest way to travel in Honduras is by chicken bus. Chicken buses are not nearly as cheap as they should be! Skyrocketing fuel prices in Honduras have created a surge in transportation prices. Still, chicken buses are the cheapest option.
The more comfortable, faster, and much more expensive option is to book a shuttle or to hire a private driver. Shuttles only operate from big cities to popular tourist hotspots like Copan and La Ceiba (to get to the islands).
Honduras is still figuring out how the hell to get backpackers around the country.
If you are only planning to visit a handful of spots, shuttle travel may be the best way to go from a convience point of view.
Hitchhiking in Honduras
I did not hitchhike in Honduras, nor did I meet anyone who did. I'd say for very short distances out in the countryside or around some of the national parks, you shouldn't have any trouble, but I admit I don't know that for sure.
Use your instincts. If somebody or a place gives you bad vibes, stop hitching and take the bus.
Use Bookaway to find the best deals on transport – buses, planes, trains, and ferries. It'll save you a load of time when organising transport and you'll probably nab an EPIC DISCOUNT too!
Book your transport on Bookaway NOW. Get the best price for the best ride… then use those savings to buy the best feed in town!
Book Your Transport Here!
Onward Travel from Honduras
Getting in and out of Honduras is relatively easy since there are many long-distance bus operators. What is easy may not always be fun though. The distances can be quite tedious as the long-distance buses never travel fast, stop often, and are prone to breaking down.
I took a 12-passenger shuttle bus from La Ceiba to Leon, Nicaragua. The journey took 16 hours non-stop and was one of the most uncomfortable rides of my life. Plus it was something like $80 USD!!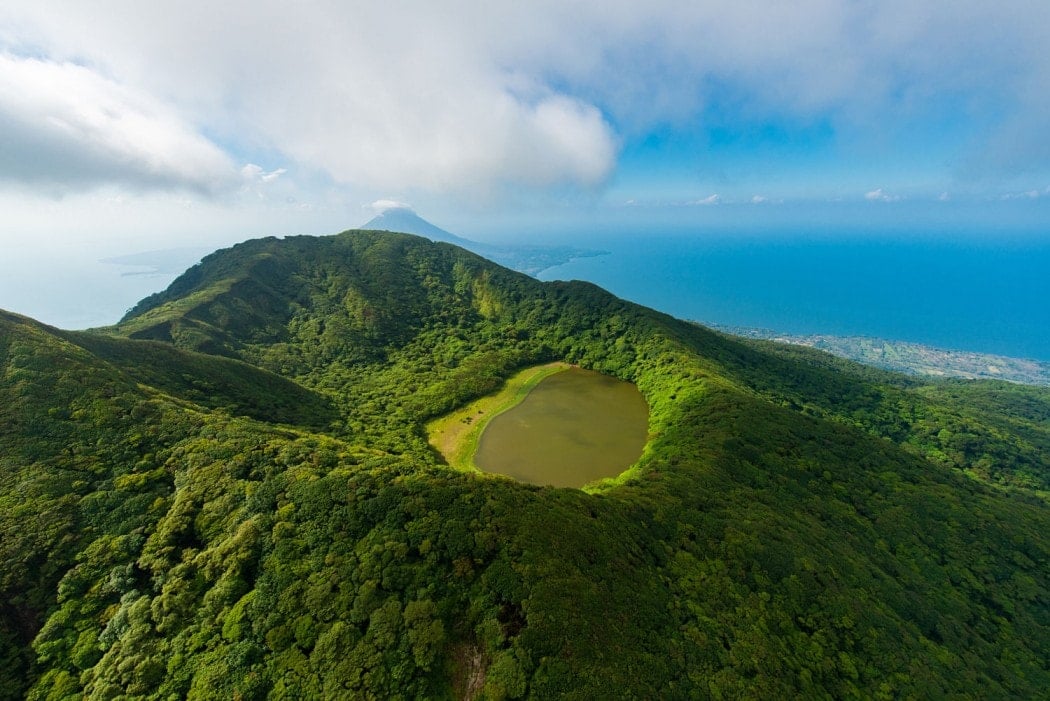 I thought my partner at the time was going to totally freak out; she couldn't take it anymore. I also thought the driver was going to fall asleep at the wheel for sure, but at 2 am, we made it!
You can also cross overland to Guatemala or El Salvador! Check out our guide on Backpacking Central America if you are planning a long trip across multiple countries.
Flying is always the most comfortable option, though the prices are so high it can be hard to justify it. Do some flight research; you never know when you will find a good deal.
Working in Honduras
Picking up a little work in Honduras is a bit complicated. All of the young foreigners I met "living" in Honduras who were working in some capacity were doing so on a tourist visa (so in other words, illegally).
There are some opportunities to be had here though – pretty much exclusively on the Bay Islands. Some people come to Honduras to get their scuba certification, fall in love with scuba diving (or their instructor), and then end up staying to get their instructor certification – with the hopes of eventually finding a paid gig leading scuba dives for clients.
The Bay Islands are awash with foreign scuba instructors, but there is always a chance one of the operators will hire you after you do your full instructor course with them. The pay won't be great, but you will probably make enough to cover some of your accommodation and food while living the scuba dream.
There are also work-exchange opportunities in some of the ex-pat bars on Utila as well.
Digital nomads will find the Bay Islands to be a great base for a little while (if you can find a good internet connection).
The Future of the SIM Card is HERE!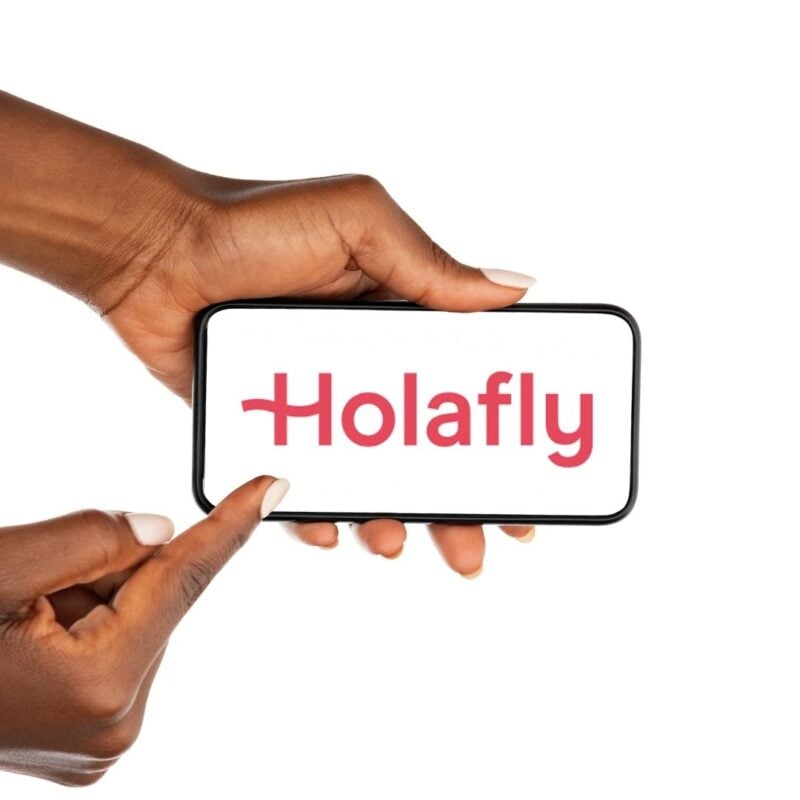 A new country, a new contract, a new piece of plastic – booooring. Instead, buy an eSIM!
An eSIM works just like an app: you buy it, you download it, and BOOM! You're connected. It's just that easy.
Is your phone eSIM ready? Read about how e-Sims work or click below to see one of the top eSIM providers on the market and ditch the plastic.
Grab an eSIM!
Internet in Honduras
Internet in Honduras is pretty hit or miss. I found the WiFi to be pretty slow on Utila and in other parts of the country, though I imagine going into 2021 the situation will be better than when I was there. If you have recent experience with the internet on Utila, let us know in the comments!
To be frank, I wasn't using the internet much in Honduras. Since my phone was stolen in a knife-attack robbery in Guatemala, I did not have any device with me to regularly check-in online. It was fantastic.
In rural areas, don't expect there to be much internet of any quality. You will find the best wifi in the whole country in the two big cities, San Pedro Sula and Tegucigalpa.
Teaching English in Honduras
Finding paid English teaching gigs in Honduras are not unheard of – but one needs to have realistic expectations. If you end up teaching in a school, the wages will be modest and you might not make enough to properly live on. This will need to be a passion project endeavor – though I imagine the experience would be truly special.
You will need some qualifications however.
In addition to giving you the qualifications to teach English online, TEFL courses open up a huge range of opportunities and you can find teaching work all over the world. To find out more about TEFL courses and how you can teach English around the world, read my in-depth report on teaching English abroad.
Broke Backpacker readers get a 35% discount on TEFL courses with MyTEFL (simply enter the code BACKPKR), to find out more, please read my in-depth report on teaching English abroad.
Volunteer in Honduras
My first ever major international travel trip on my own was when I was 16 – and I went to Honduras. I ended up volunteering in an orphanage outside of San Pedro Sula for a few weeks. The experience was sobering to say the least – but I made some genuine connections with some of the boys living there and I felt like a made a difference with my work. Plus we played a TON of football every day.
Volunteering abroad is an amazing way to experience a culture whilst helping your host community. There are plenty of different volunteer projects in Honduras including teaching, construction, agriculture and pretty much anything.
Honduras is one of the least developed countries in Central America so there is a high demand for volunteers. English teaching and social work are areas where you can make a huge difference to local communities. Other opportunities include hospitality, conservation, and web development. You don't need a visa to volunteer in Honduras for less than 90 days, but longer stays may have specific requirements depending on the work you're doing.
If you want to find volunteering opportunities in Honduras, then we recommend that you Signup for Worldpackers – a volunteer platform that connects local hosts directly with traveling volunteers. As a Broke Backpacker reader, you'll also get a special discount of $10 when you sign up. Just use the discount code BROKEBACKPACKER and your membership is discounted from $49 a year to only $39.
Volunteer programs run through reputable work exchange programs like Worldpackers are usually very well-managed and reputable. However, whenever you are volunteering, do stay vigilant especially when working with animals or children.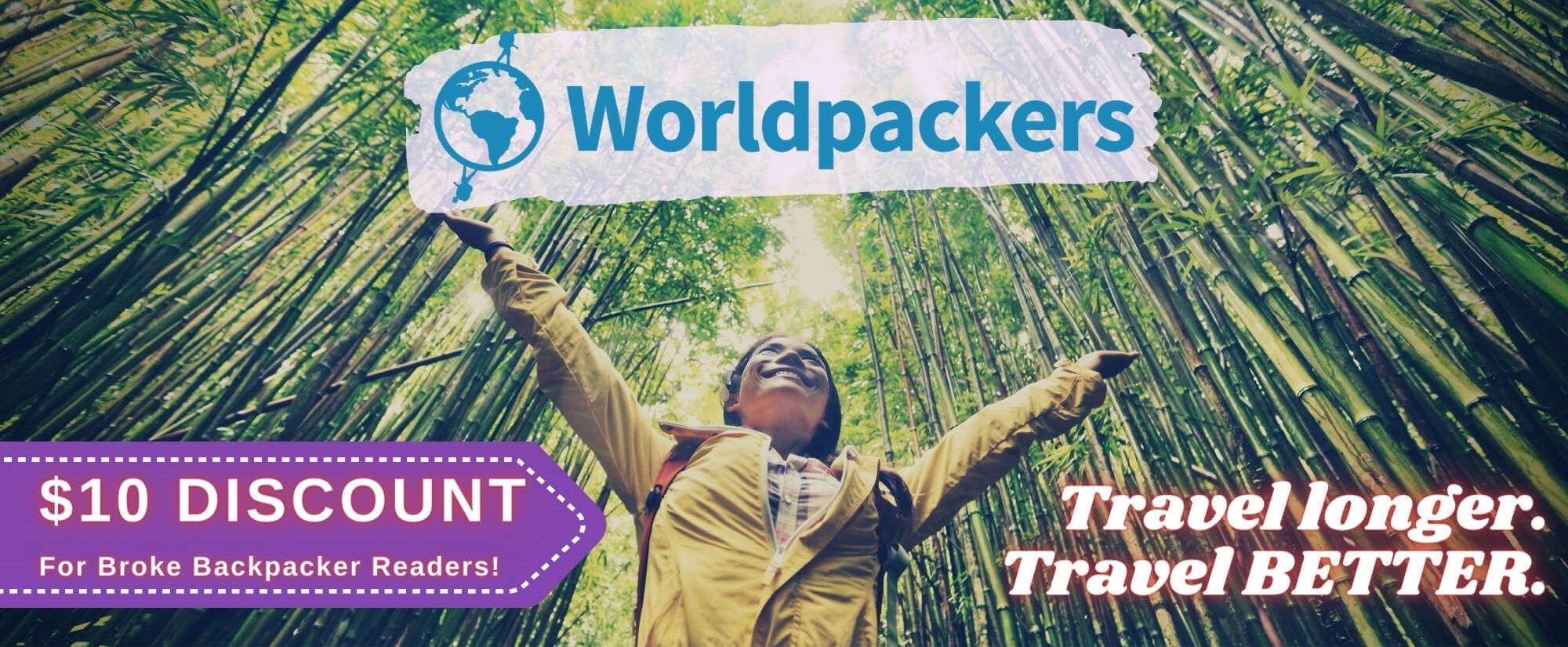 Worldpackers: connecting travellers with meaningful travel experiences.
What to Eat in Honduras
Hondurans know how to make tasty food! Here are some of my favorite Honduran traditional foods to try:
Baleadas: The perfect eat anytime snack or meal. Baleadas are fucking delicious creations that are basically large soft tacos filled with avocado, meat, egg, and cheese. You should probably eat at least one per day.
Pastelitos de Care: When I first try one of these savory meat pies, it reminded me of something I ate in Tunisia, of all places. It was the raisins! Pastelitos contain the perfect balance of meat, wine, raisins, onions and spices to keep your mouth watering for more.
Pupusas: Now people from El Salvador will argue that the Pupusa comes from their country, and Hondurans vice versa. I say who the hell cares? Let's eat pupusas!
Tacos: Outside of Mexico, Honduran tacos are my favorite tacos in Central America.
Black Bean Soup: A traditional soup that tastes a bit like American Chili minus the cumin.
Fried or BBQ Fish: When you are on the coast or around Lake Yojoa, eating some variation of fried or BBQ fish is mandatory!
Horchata: A creamy, rice-based beverage spiced with cinnamon and loads of sugar. I love horchata so much that I make a huge batch a few times a year no matter where I am.
Johnny Cakes: When in Utila, Johnny Cakes are a staple in the diet of any dedicated scuba diver. They are basically just biscuits (American biscuits, not British cookies) topped with whatever is on hand. I am an egg-ham-and cheese man myself.
Honduran Culture
When the opportunity presents itself, I highly recommend you get to know some locals! You have to be able to speak some Spanish to connect with people as English is not commonly spoken in Honduras (outside of the Bay Islands). So study up, gringo (or non-Spanish speaking folks who don't identify as gringos)!
A majority of the population of Honduras are of mixed Spanish and indigenous origin (Mestizo). The rest of the country's demographic is made up of several main ethnic groups.
These prominent indigenous groups are: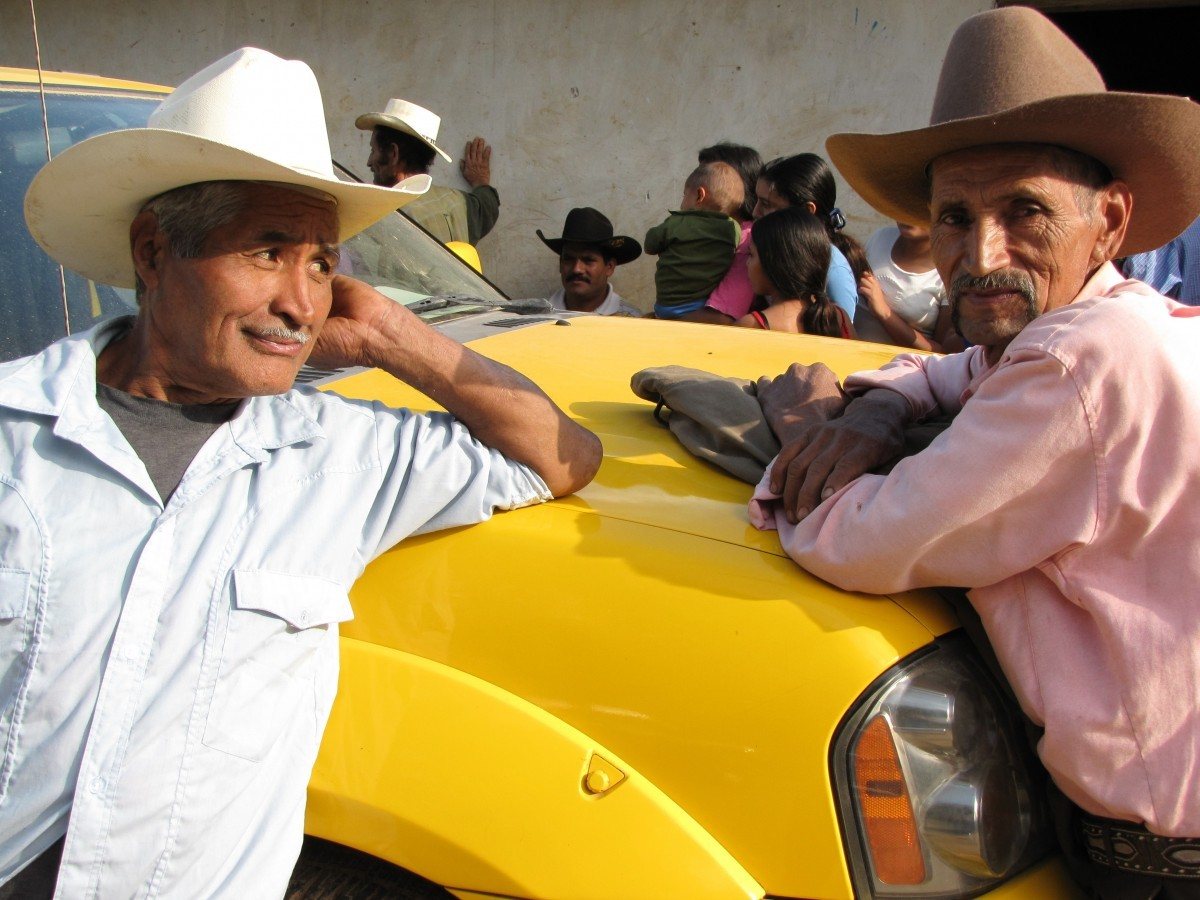 Ch'orti': A Mayan group living in the northwest on the border with Guatemala;
Garifuna: A community originating from Africa and the West Indies speaking a Carib language.
Pech or Paya Indians: From a small area in the Olancho department;
Tolupan: Primarily living in the Department of Yoro and in the reserve of the Montaña de la Flor.
Lenca Indians: A group from the western highlands of Intibuca, Lempira, La Paz, Valle and Choluteca departments.
Miskito Indians: Northeast coast group in the Gracias A Dios department.
Useful Travel Phrases for Honduras
Learning a bit of Spanish is a great way to get the most out of your trip. When I became fluent in Spanish, it really changed the way I was able to travel around Central America and beyond. It is such a useful language to know! You can speak it in over 20 countries!
Below are some useful Spanish phrases for backpacking Honduras. While most people speak English in the Bay Islands – which was a British colony for a long time by the way – for everywhere else pretty much – knowing a little Spanish will carry you a long way!
Hola = Hello
¿Cómo está(s)? = How are you?
Mucho gusto = Nice to meet you
Estoy bien = I'm fine
Por favor = Please
Gracias = Thank you
De nada/Con gusto = You're welcome
¿Cuánto? = How much?
Adiós = Goodbye  
Sin bolsa de plastico = No plastic bag
No paja por favor = No straw please
No hay cubiertos de plástico por favor = No plastic cutlery please
Lo siento = I'm sorry
¿Dónde está el baño? = Where is the bathroom?
¿Qué es esto? = What's this?
Quiero un taco/una cerveza. = I want a taco/a beer.
¡Salud! = Cheers! 
Books to Read when Backpacking in Honduras
Here are some of my favorite books set in Honduras:
A Brief History of Honduras
From the great Mayan civilization to colonization, pirates, rum runners, slaves, and years of political unrest, Honduras' past is as complicated as its present moment. Let's take a look at some of the major events that shaped Honduras.
1502: Honduras was first "discovered" by Europeans when Christopher Columbus arrived at the Bay Islands on July 30th 1502 on his fourth voyage to this part of the world. On the 14 of August 1502, Columbus landed on the mainland near modern Trujillo.
Columbus named the country Honduras (meaning "depths") for the deep waters off its coast.
1536: During the period leading up to the conquest of Honduras by Pedro de Alvarado, many indigenous people along the north coast of Honduras were captured and taken as slaves to work on Spain's Caribbean plantations, mostly sugar cane fields. It wasn't until Alvarado defeated the indigenous resistance headed by Çocamba near Ticamaya that the Spanish began to conquer the country in 1536.
Fast forward a few centuries.
1821: Honduras declared independence from Spain.
1920 -1923: Seventeen uprisings or attempted coups in Honduras contributed to the United States' growing concern over political instability in Central America.
1932-49 – Honduras is now under right-wing National Party of Honduras (PNH) dictatorship led by General Tiburcio Carias Andino.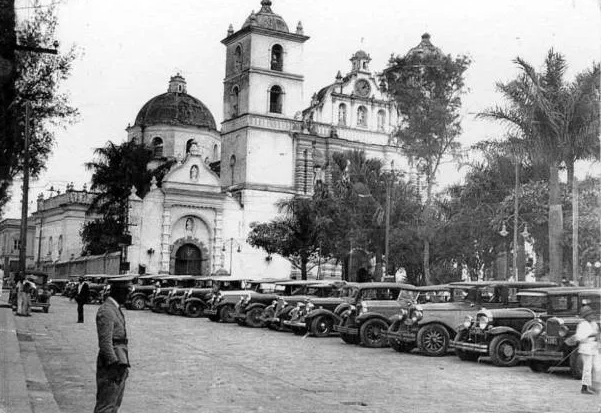 Late 20th Century Honduras
1969 – Brief but costly war with El Salvador over heavy immigration and disputed border.
1981 – Roberto Suazo Cordova of the centrist Liberal Party of Honduras (PLH) is elected president, leading the first civilian government in more than a century.
But armed forces chief General Gustavo Alvarez retains considerable power and Honduras becomes embroiled in various regional conflicts. US-run camps for training Salvadorans in counterinsurgency are set up on Honduran territory.
1982 – US-backed Nicaraguan counter-revolutionaries, or Contras, launch operations to bring down Nicaragua's Sandinista government from Honduran territory.
1982-83 – General Alvarez responds to increasing political unrest by ordering the detention of trade union activists and left-wing sympathizers. Death squads are allegedly used to eliminate subversive elements.
2002 January – Honduras re-establishes diplomatic ties with Cuba which it severed in 1961 when Cuba was expelled from Organisation of American States.
2012 May – Thousands march to protest the wave of violence against journalists – more than 20 of whom have been killed in the past three years.
Some Unique Experiences in Honduras
Backpacking Honduras is so special because it is an off the beaten path country in a complicated part of the world. Getting to know what makes Honduras tick is half the fun of backpacking here.
The people in Honduras have seen hard times in recent years, but there is a certain determination in their spirt and a deep desire to make their country drive once more.
Backpackers who get to know Honduras fall in love with the country's food, people, islands, mountains, and jungles. In Honduras, the good times just keep rollin'.
DON'T DIE OUT THERE! …Please 🙂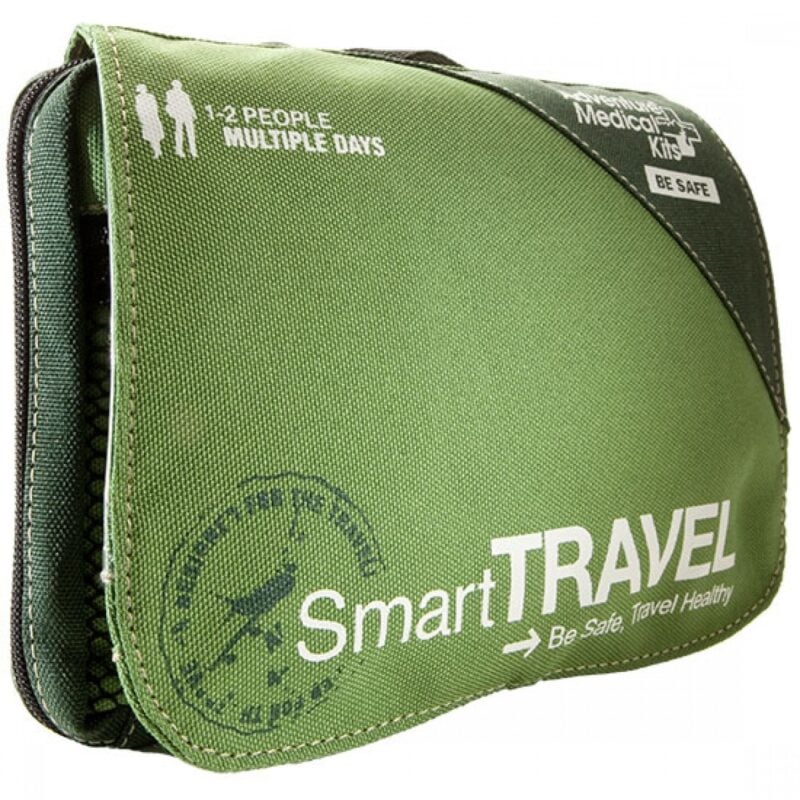 Things go wrong on the road ALL THE TIME. Be prepared for what life throws at you.
Buy an AMK Travel Medical Kit before you head out on your next adventure – don't be daft!
Buy on REI
Trekking in Honduras
Trekking in Honduras has the potential to have a fully developed industry, but as of now, most backpackers are limited to day hikes rather than full-on multi-day trekking.
Depending on your motivation and keenness to get out and explore, there are plenty of hiking opportunities in Honduras if you know where to look. Let's take a look at some of the best treks/hikes in Honduras…
Cusuco National Park: Located near the legendary Mayan city of Copan, Cusuco National Park is a great place to discover some of Honduras' amazing wildlife. Waterfalls, impressive flora, and the Taulabe Caves all make Cusuco an accessible hiking destination in Honduras.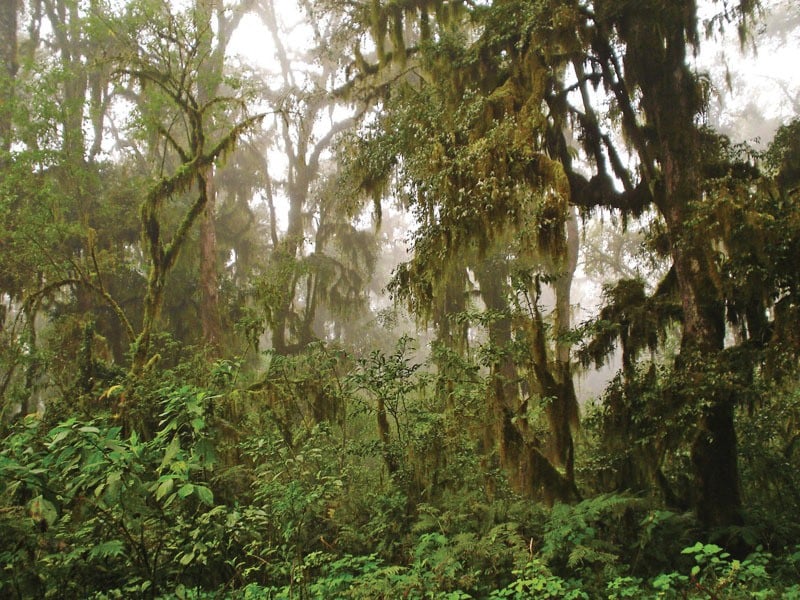 Montaña de Celaque National Park: Here you can tackle Honduras' tallest mountain: Cerro Las Minas. Once you start to climb into the cloud forest's altitude, the weather cools and you begin to feel a freshness that you haven't felt since you entered Honduras. Camping within the park is possible and in fact, there are even campgrounds! Campamento Don Tomas, El Naranjo, and El Quetzal are the three main campsites found along the hike to/from Cerro Las Minas. Hiring a guide isn't really necessary as the trail is well marked once you find it.
Pico La Picucha in Olancho: Another stunning area of the cloud forest variety. Be prepared for the weather though as it rains here more than it doesn't. Also, you are almost guaranteed to not see any other hikers, so enjoy this slice of Honduran heaven.
Hikes around Las Marias/Rio Platano: There are a number of treks I have heard about in the Rio Platano Biosphere Reserve. I did not personally tackle these treks, but I hear good things. It is possible to arrange 2-4 day treks here—which I'm sure would be very impressive as the whole rest of the Rio Platano is bloody gorgeous.
Scuba Diving in Honduras
The Bay Islands are sitting on top of the 2nd largest great barrier reef in the world: The Great Mesoamerican Reef.
As you now know, I am a big fan of the scuba diving scene in Utila. In fact, I think if you asked backpackers why they chose to come to Honduras, most would tell you that diving is the main reason. Cheap beer, affordable diving, island living… what the hell is not to like?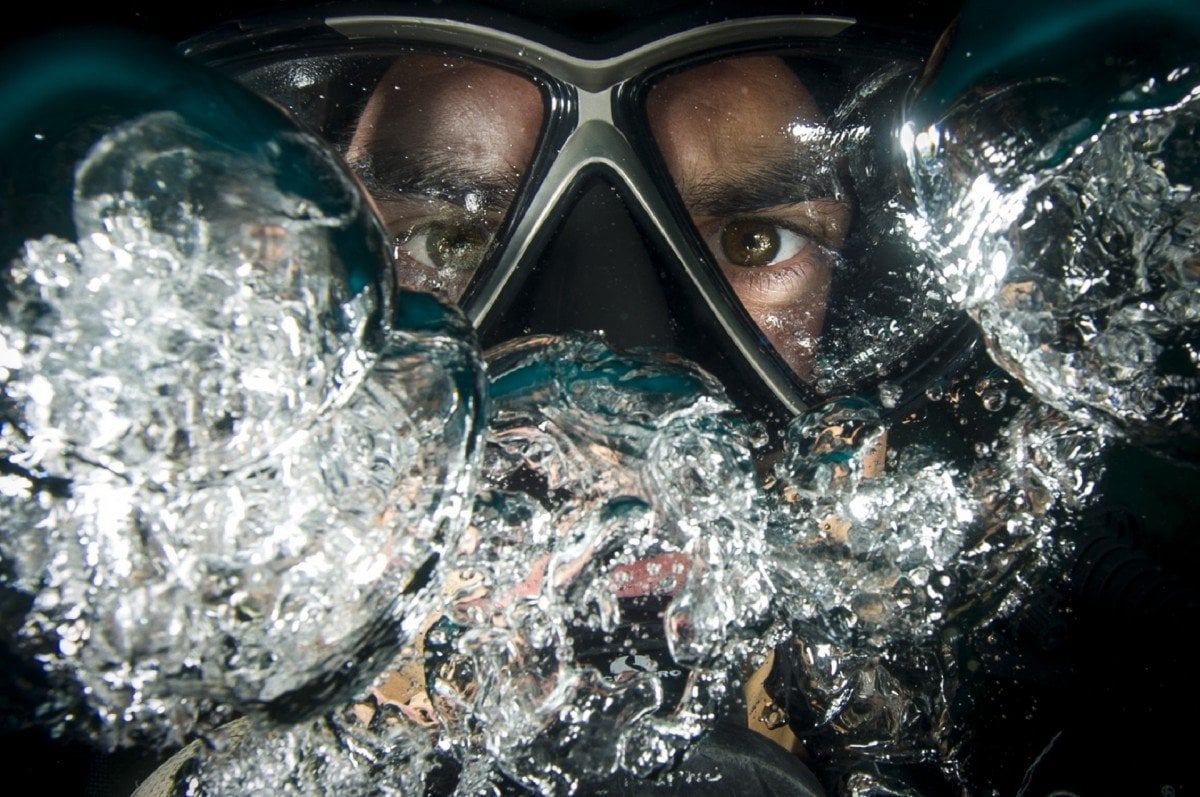 Whether you have five days or five months, the scuba diving in Honduras and the associated backpacker community that has swelled around the sport has certainly formed Honduras into a world-class diving destination… and a bit of scuba diving is not to be missed!
In Utila, the dive/backpacker scene is easily half the draw of the place, but for a more diving focused trip, there are essentially endless options to be found off the coast of all of the Bay Islands. That is if you have the money to hire a boat to take you out.
With boat transport, you can reach some truly untouched, spectacular dive sites in the more remote parts of the Bay Islands. Buena Suerte!
Surfing in Honduras
The Honduras coast and its geography do not make for good waves. There isn't really any consistent quality surf breaks here. Head to Nicaragua or Costa Rica and you will find all the surf you need.
Stick to diving in Honduras!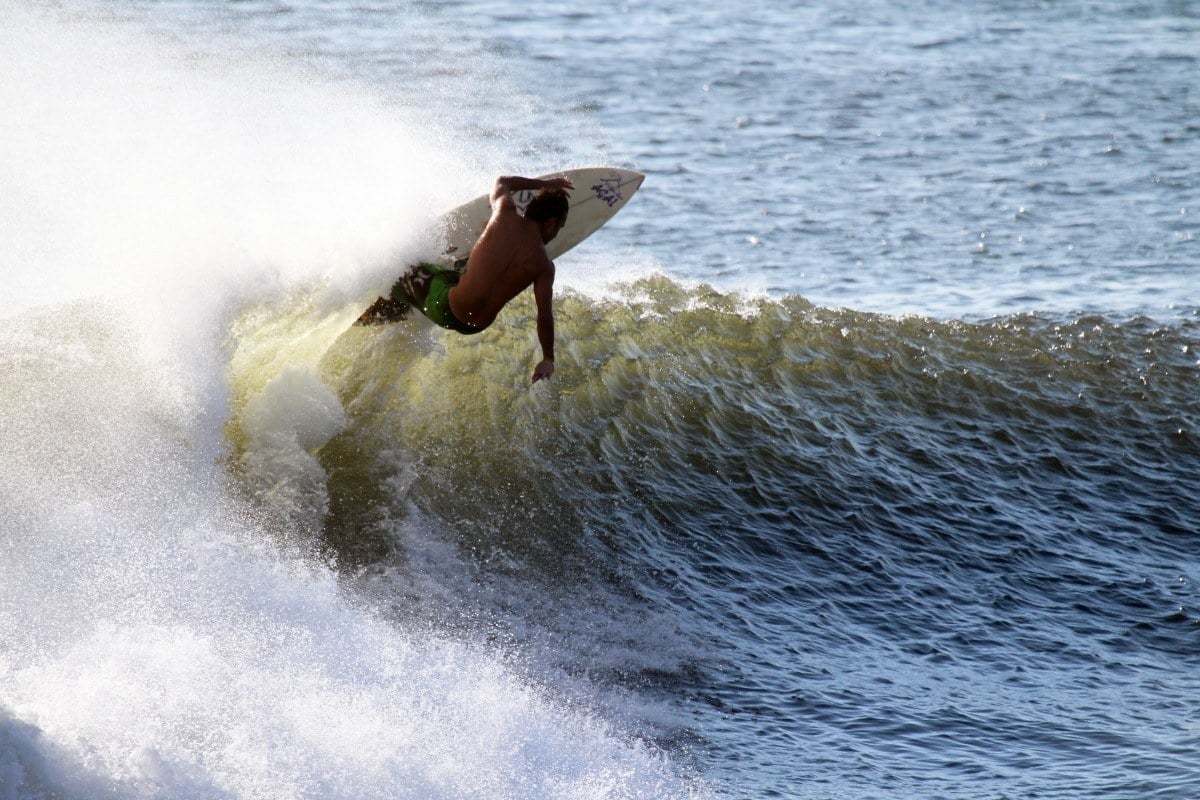 Final Advice Before Visiting Honduras
In Honduras and especially the Bay Islands, there is no shortage of occasions or opportunities in which to get down. I am all for people having a good time and letting loose. That said, don't drink so much that you embarrass yourself, your country, and everyone within 100 feet of you.
I am far from innocent. There have been many times during my travels where I let myself and the situation get out of hand. It's easy to do! With all the booze around in Honduras, it doesn't take much before you do something that you will later regret. Ah, the hangovers while scuba diving.
Go to Honduras and have the time of your life, do the things you've dreamed of, but be respectful along the way. Traveling the world makes you an ambassador for your country, which is awesome.
Try to limit or eliminate your consumption of plastic and single-use containers as much as possible. When I was traveling around Central America, I simply bought a cheap bowl, carried it with me, and would just have street vendors fill it.
We can have a positive impact on people when we travel and get rid of ugly stereotypes that may be associated with our countries… Climbing on ancient Mayan temple walls, monuments, or other historical artifacts should be avoided. Duh! Learn to appreciate the cultural treasures of Honduras and don't be that asshole who adds to their demise.
Happy travels amigos…
---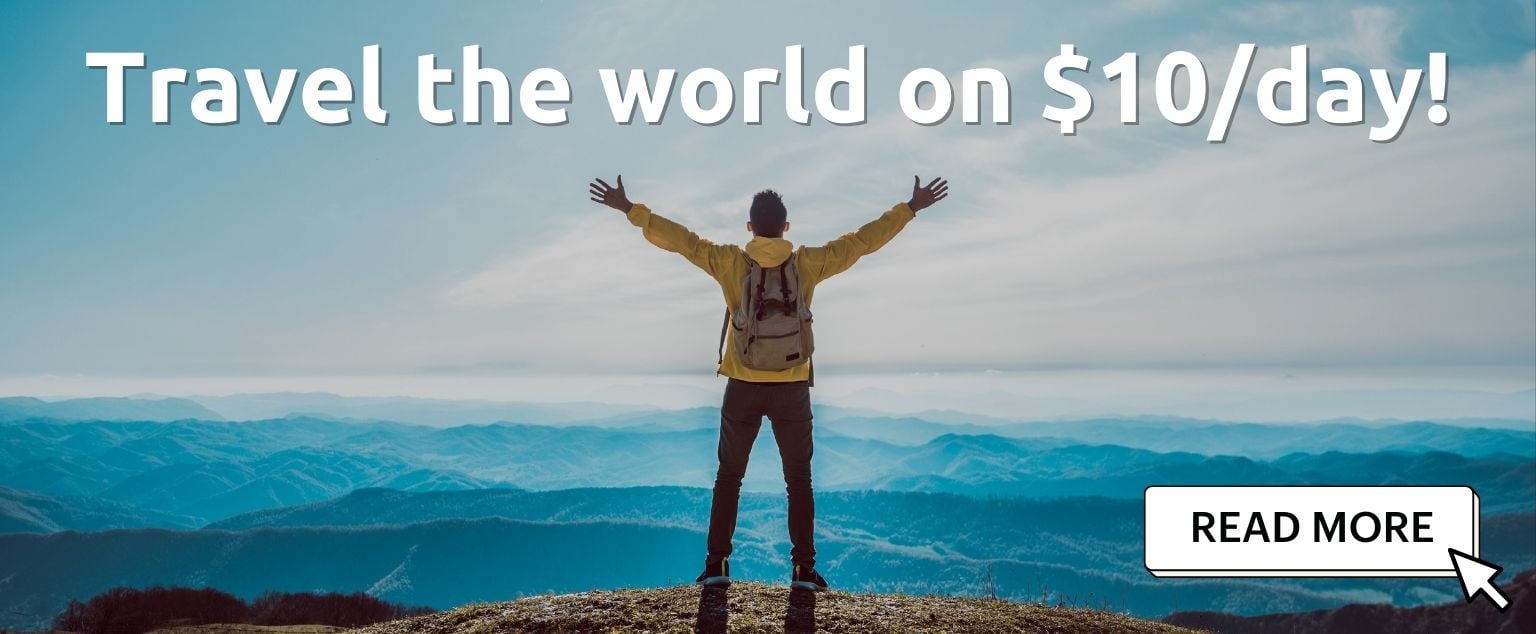 And for transparency's sake, please know that some of the links in our content are affiliate links. That means that if you book your accommodation, buy your gear, or sort your insurance through our link, we earn a small commission (at no extra cost to you). That said, we only link to the gear we trust and never recommend services we don't believe are up to scratch. Again, thank you!