I've wanted to explore Guatemala for a looooong time! This is a country which has a little bit of everything. Bustling towns and markets, soaring volcano peaks, jungle ringed lakes, a pulsating night-life and mysterious Mayan ruins. I figured I had Guatemala pretty much figured out before I even arrived. How wrong I could have been. Travelling in Guatemala has shocked, amused and amazed me at every turn.
There is plenty about this fun loving country which isn't covered in any guidebook and so, without further ado, let me tell you all about travelling in Guatemala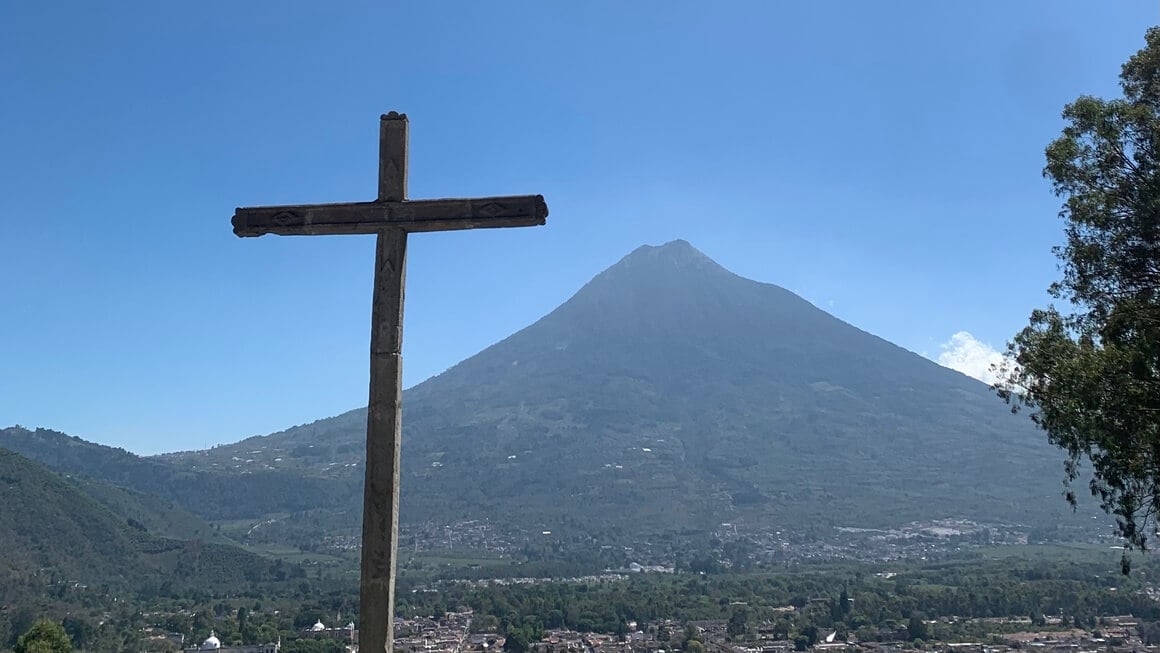 1. The people are super friendly
Head out to a local bar to work on your Spanish!
The local Guatemalans are some of the friendliest people in all of Central America! Wander into a bar or head to a salsa club and you are bound to be chatting with a friendly group of locals in no time at all. My Spanish, although terrible, has improved so much since I have been out here as the locals are so patient with backpacker's spanglish that you can learn to speak basic Spanish pretty quickly.
If lost, people are always happy to help and I've found that hitching in Guatemala is relatively easy as people are so keen to try and help out travellers. In short, I really have been blown away by the friendliness and generosity of Guatemalans.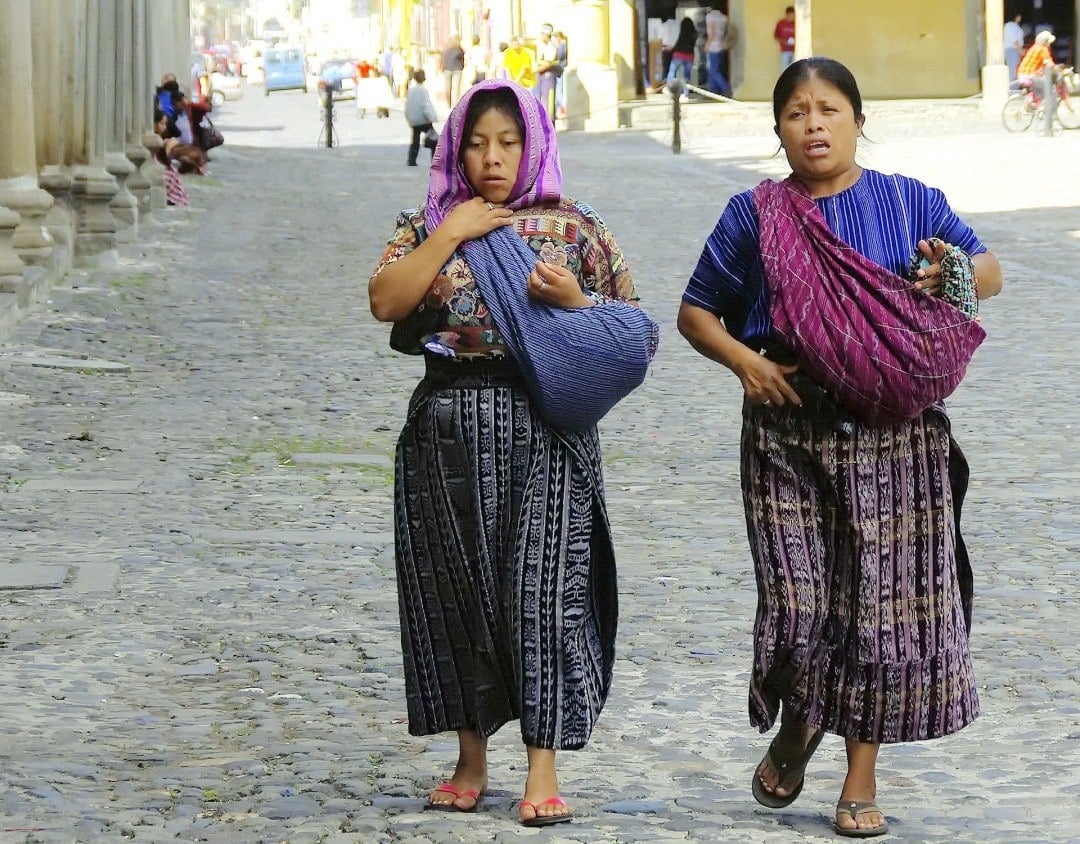 When it comes to Couchsurfing; travelling in Guatemala is a great place to give it a whirl and it's really easy to find a great host.
2. Guatemalans love to party!
And you will hear them a mile away…
I don't know if it's a cultural thing but when you wander anywhere near a club or bar while travelling in Guatemala you run a very real risk of your eardrums exploding!
Guatemalans LOVE their loud music and whether you are on a bus, the back of a pick-up or even a fruit market there seems to be pounding music at all times. Clubbing in Guatemala is a somewhat weird affair as you can very rarely hear anybody talking to you.
God help you if your room is anywhere near a club, you won't sleep.
3. People ride shotgun with shotguns
"Hasta La Vista, Baby"
Shotguns seem to be a big thing here. So do rent-a-cops. Every single shop, from ice-cream parlours to sofa warehouses, seem to have at least one guard armed with a pump action shotgun.
As many Guatemalans get around by motorbike, it is not unusual at all to see people riding on motorbikes with a machete strapped to their hip and a shotgun balanced in their lap. Or, even better, riding on the back of a motorbike with their gun pointed up into the air.
Maybe it's just me but I get the Terminator soundtrack stuck in my head every single damn time!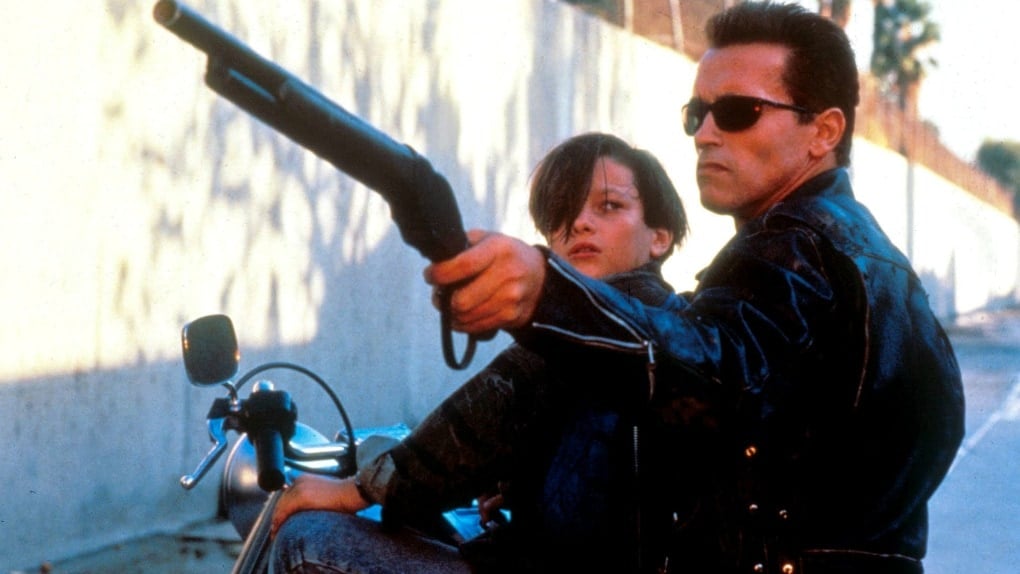 4. Fried Chicken shops are literally everywhere
Chicken Land for breakfast anyone?
Guatemalans love their fried chicken. They love it so much that every street seems to have at least one fried chicken joint. If you somehow manage not to try the chicken whilst travelling in Guatemala you, my friend, are missing out!
The most popular chicken shop seems to be PolloLandia – which I think means 'Chicken Land'.
I have yet to go into Chicken Land but I am excited for when I finally get the chance. Guatemalans seem to eat fried chicken for breakfast and it sure as hell beats re-fried black beans, sorry Guatemalans – I'm not a fan of the beans!

5. Guatemala has some crazy buses
All aboard the hippy bus…
I've been on a lot of cool buses all over the world but the Guatemalan chicken buses are the coolest so far! They are also one of the most fun ways to get around whilst travelling in Guatemala!
These kick ass, gleaming chrome, buses used to be US school buses but have been sold on to Guatemala. Here, they have been given colourful paint jobs and a second life as some of the most cramped, potentially dangerous, buses in Central America.
The conductors absolutely love to cram on as many people as possible. I once counted 70 people on a bus with seats for perhaps 40.
A journey on a chicken bus is always eventful; the drivers are somewhat crazy and hurtle around bends so there's that. But even better are the wandering salesmen and preachers who jump on the bus for ten minutes and give a long, heartfelt (and loud) speech on whatever the hell it is they are selling before handing out goodies (for example CDs). These will be taken off you 2 minutes later if you don't pay up.
I'm never quite sure what to make of these situations but they can be pretty amusing.
6. This is a country with something for everyone
Wanna explore a flooded cave by candle-light? Yep, we got that!
Guatemala is a country that really does have something for everyone. The temples here are truly astounding (more on that in a moment) but the real highlight of the country is you can pretty much pick whatever lifestyle you want and run with it.
Want to feel like an expat and hang out in cool bars, retro cafes, awesome hostels, and smoothie joints? Head on over to the cobblestoned streets of Antigua.
Want to climb volcanoes, swim in crystal clear water and smoke cheap joints? Make a beeline for the stoned haven of San Pedro on Atitlan Lake.
If you want to get well and truly off the beaten track, it's pretty easy – head into the mountains around Xela and explore colourful Mayan villages.
Happy with the normal backpacker circuit? Why wouldn't you be; it's got caves, volcanos, jungles, temples, parties, beaches, rivers and adventure activities galore!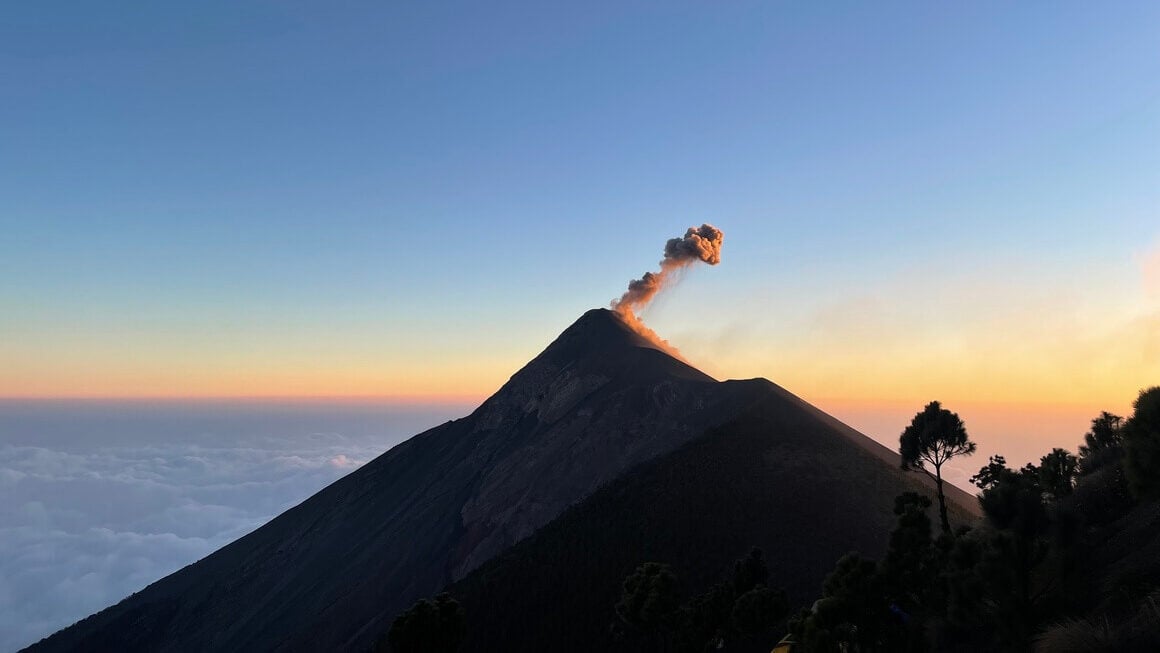 This is a country which really does have everything… except, as it turns out, spare parts for my Panasonic Camera.
7. The temples need to be seen to be believed
I like temples, it's no secret. I've been to a lot of them.
I've explored rock-cut tombs in Petra, clambered over the Buddhist ruins of Bagan and wandered through the hidden boulder temples of Hampi. Met the Reclining Buddha in Bangkok, chatted with monks in a Burmese monastery and even hung out around the Dalai Lama's hometown of Dharamsala.
I've seen multiple pictures of the ruins of Tikal but nothing quite prepared me for actually exploring them.
I arrived on a blisteringly hot afternoon and, due to the heat, had the whole site to myself. I discovered soaring step-temples, majestic hieroglyphics and mysterious passages. The jungle closed in from all sides and I walked along isolated trails to reach some of the lesser-known ruins. The temples are point-blank amazing and if you're lucky you can have them all to yourself.
I caught a wonderful sunset from the top of one of the main temples and I would love to return someday to catch the sunrise as well.
If you get the chance, try and camp at Tikal like I did – you'll have a lot more time to explore the site.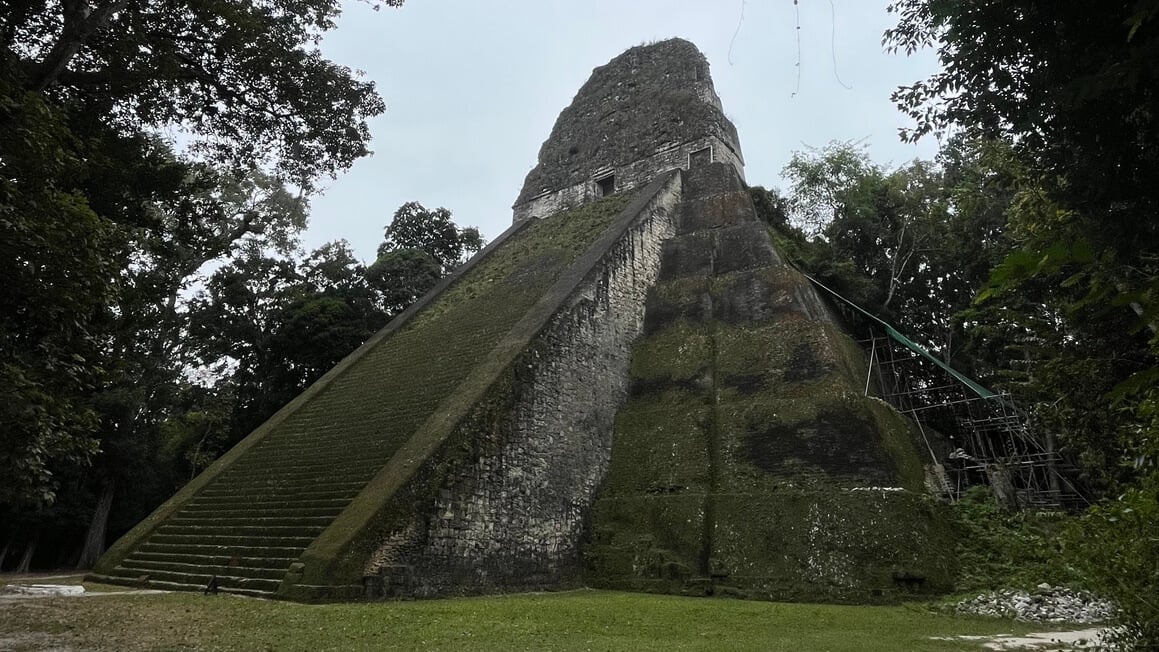 The next time I travel Guatemala will be on the five day round trip to El Mirador. A Mayan mega-city hidden deep in the jungles north of Tikal and still being excavated by archaeologists.
Once you're done travelling in Guatemala, head on over to beautiful Nicaragua; my favourite country in all of Central America!
Don't Forget Travel Insurance
I have been using Safety Wing for some time now and made a few claims over the years. They're easy to use, professional and relatively affordable. They may also let you buy or extend a policy once you've started your trip and are already abroad which is super handy.
ALWAYS sort out your backpacker insurance before your trip. There's plenty to choose from in that department, but a good place to start is Safety Wing.
They offer month-to-month payments, no lock-in contracts, and require absolutely no itineraries: that's the exact kind of insurance long-term travellers and digital nomads need.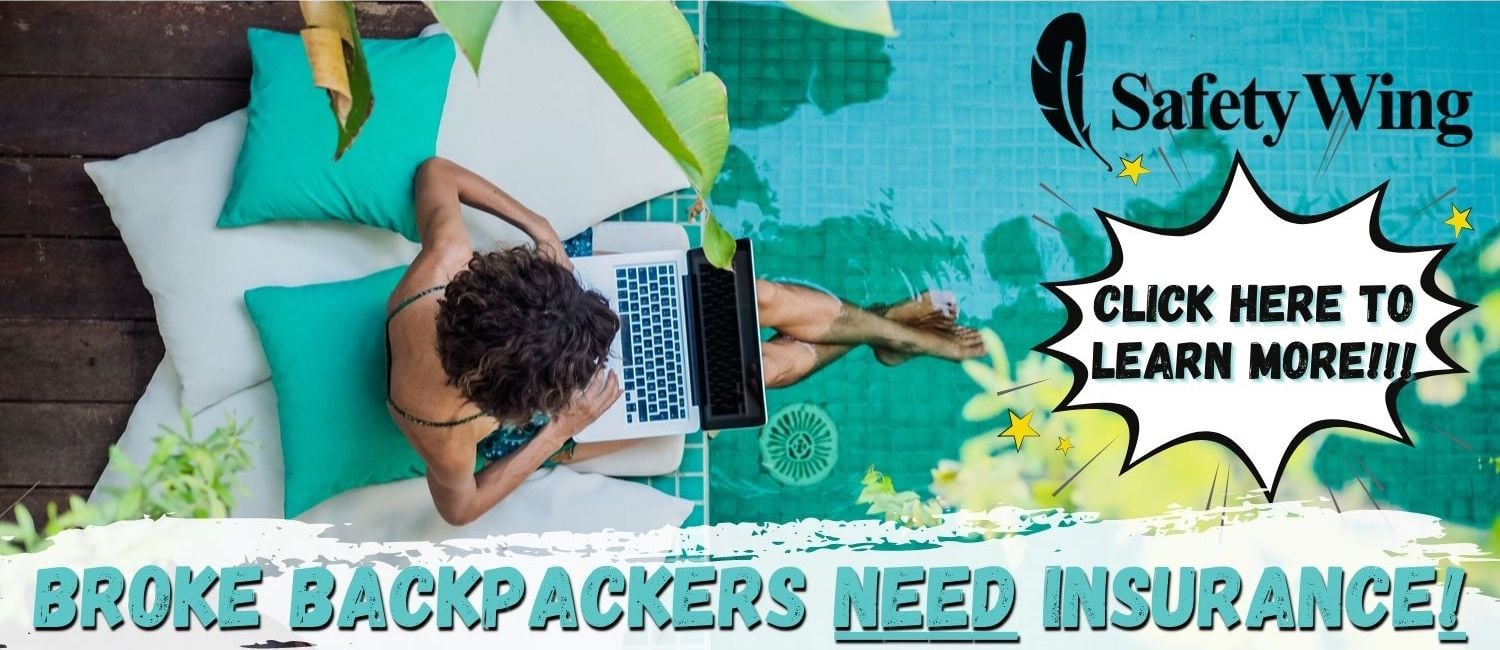 SafetyWing is cheap, easy, and admin-free: just sign up lickety-split so you can get back to it!
Click the button below to learn more about SafetyWing's setup or read our insider review for the full tasty scoop.
---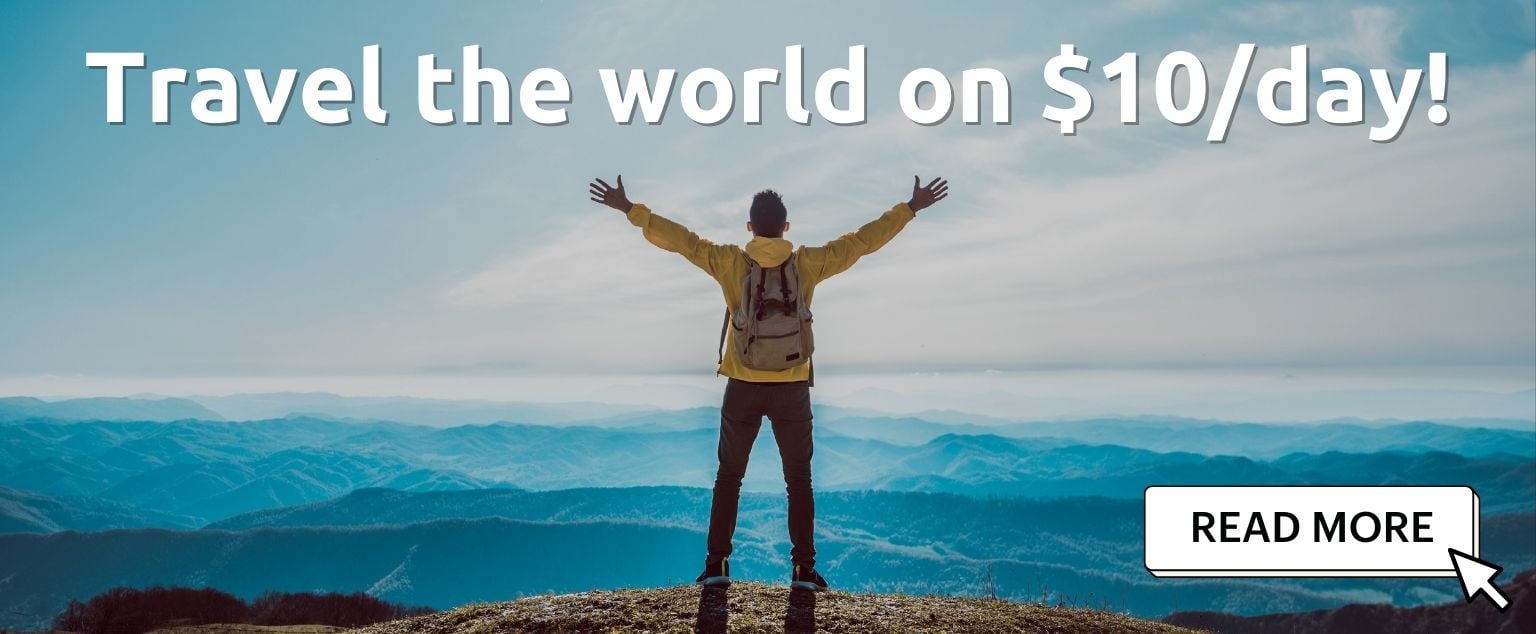 And for transparency's sake, please know that some of the links in our content are affiliate links. That means that if you book your accommodation, buy your gear, or sort your insurance through our link, we earn a small commission (at no extra cost to you). That said, we only link to the gear we trust and never recommend services we don't believe are up to scratch. Again, thank you!