Have you ever found yourself in a situation where you have too much stuff to fit in your pockets but not stuff enough to warrant carrying around an entire backpack? You know,  like those beach days when you just want your sunscreen and towel or maybe trips around town when you want to pack a camera.
Ladies have hand purses for this kind of thing and kangaroos have pouches. But what about us guys (and girls who hate hand purses)? What are we to do?
This is where slings enter the frey.  Large enough for a few extra items, but not  big enough to be a burden, a  Day Sling can strike a beautiful balance between size, organization, and usefulness. In this post, we're gonna take a look at the WANDRD Detour Hip Pack, a packable hip/sling bag.
Oh, but whatever you do,  just don't call it a fanny pack. Partially because it is anything but(t) (see what I did there…)
Wandrd Detour Hip Pack Key Features and Performance Breakdown
Let's be blunt, a sling pack is a fairly basic product concept and there isn't really that much technical talk to titillate you wit,. The WANDRD Detour Hip Pack won't improve your love life and won't help you to enrich uranium, it simply holds stuff that you can't be bothered to carry and works as a great travel organiser.
But there is a BIT more to it than that.
First up, this is a PACKABLE sling. This means when you are not using it, you wrap, pack back in on itself and it folds up nicely into a little square. If you need something bigger, WANDRD also do a packable backpack which is worth checking out too.
When unpacked (ie, in use) the pack measures 26cm H x 20.3cm W x 12.7cm D (10.25? H x 8? W x 5? D).
When packed, it measures 10.2cm H x 17.8cm W x 6.3cm D (4? H x 7? W x 2.5? D) which may even fit inside a jacket pocket.
This means that if you are going traveling, you can easily pop it inside your backpack or carry-on case and it will take up hardly any room. You can then leave it packed away and only dig it out for those beach days we talked about.
This packable function is ideal for those of us who don't need an item like this all too often, but would still like to have it.
The Specs
Weather Resistant N100D Robic Dynatec and N210D Robic HD Oxford.
Weather Resistant Zippers.
Dimensions: 26cm H x 20.3cm W x 12.7cm D (10.25? H x 8? W x 5? D)
Packed Dimensions: 10.2cm H x 17.8cm W x 6.3cm D (4? H x 7? W x 2.5? D)
Weight: 254g (9oz)
Ladies & Gents, It's Time to Step Your GEAR Game Up. 😉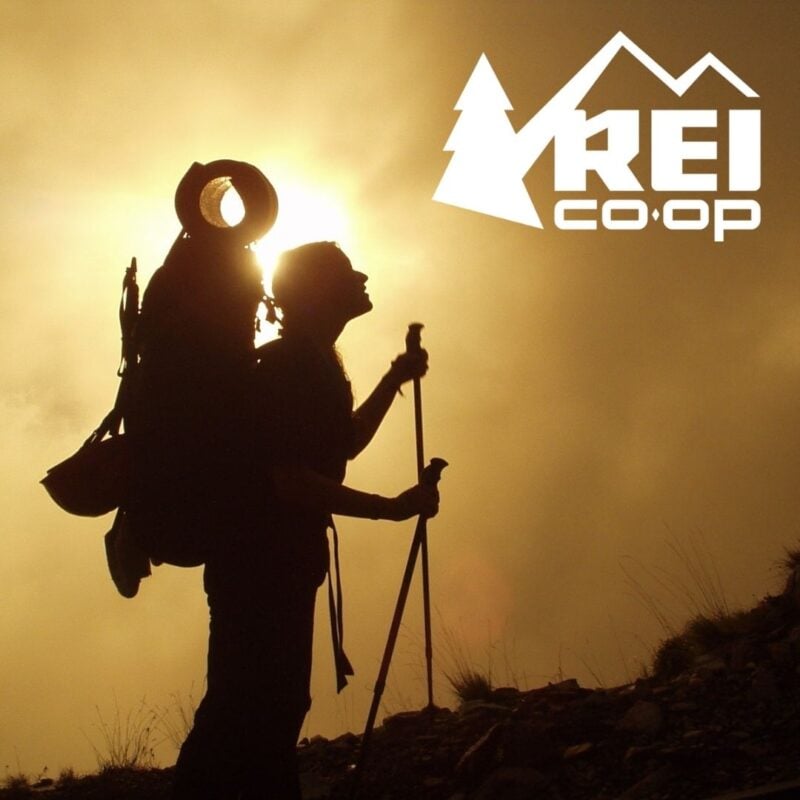 REI is one of America's biggest and most-loved outdoor gear retailers.
Now, for just $30, get a lifetime membership that entitles you to 10% OFF on most items, access to their trade-in scheme and discount rentals.
Join REI Today!
The WANDRD detour's storage and organization philosophy is refreshingly simple. There is one main compartment which is big enough to store a DSLR camera (more on camera's and the WANDRD detour later). That means you can chuck in a water bottle, your phone, your cigarettes and even a handgun. If you are traveling to the airport, then I suggest using the pack for your passport, travel documents and water bottle – leave the handgun at home for these scenarios.
Outside of the main area, there is one smaller, zippable front pocket which I imagine would fit tssued and chewing gum or maybe even a passport.
Note that the top lip to the main compartment also has a dedicated phone holster built into it.
The whole point in using a sling pack is that you don't want to trouble your hands or weigh down your pockets carrying your day to day partouclars. Therefore the comfort of it is highly important in any sling pack.
The WANDRD Detour fits best worn across the shoulder or worn over your arm. Weighing just, 240g (9oz), it won't weigh you down too much unless you fill it with rocks or something. Therefore it is mostly a matter of how you feel about wearing things diagonally across your body. If, like me, you are a dedicated backpack user then this can take some getting used to as you will still feel some weight at one of your hips. If you have ever used an old school style satchel then you will be used to this.
The strap is adjustable so you can change it according to your height and wear you want it to sit.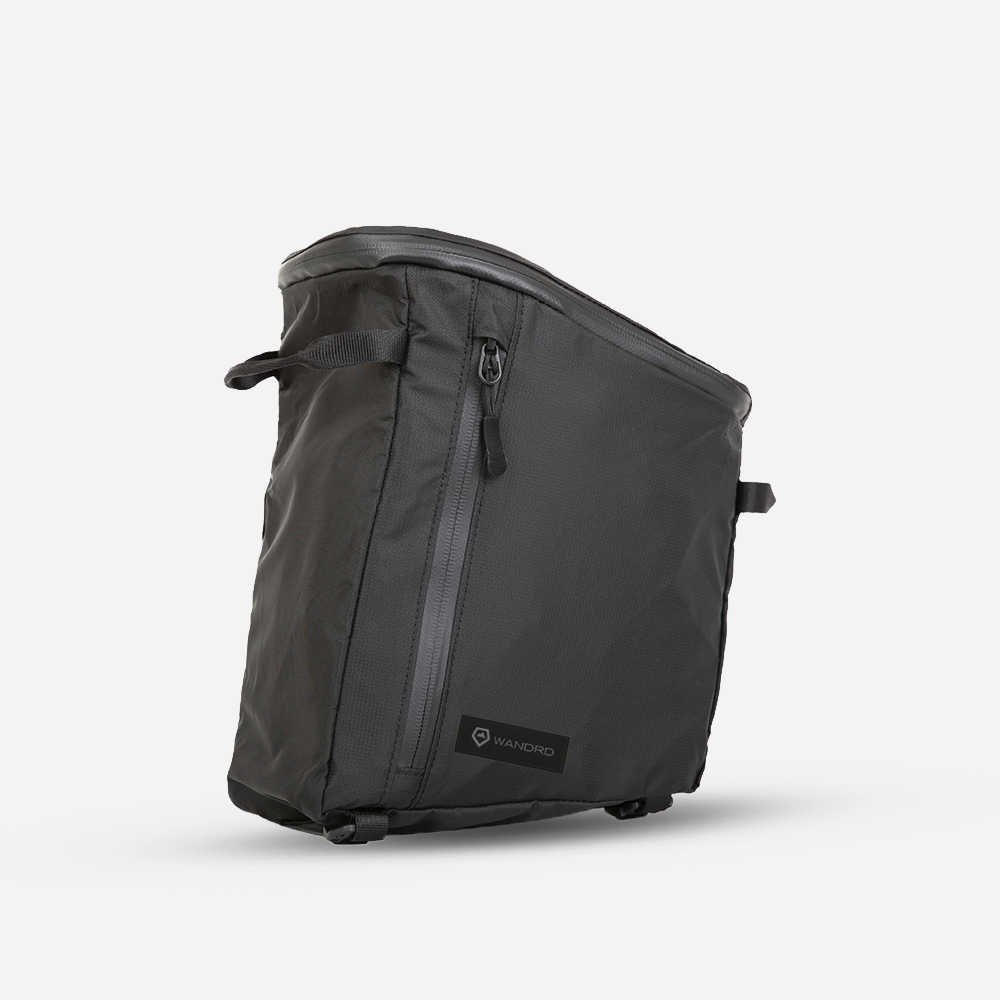 The pack also comes with a detachable hip support belt which you can use to fix the detour in place. This is good to stop it swinging and flapping about and also helps to spread the weight a bit more across your body.
However, I do have one major gripe here. The strap is made from some form of polyester which does feel very good against the skin at all. Especially in hot climes and after sustained use.
WANDRD Detour Carry Options and Best Use
You can either carry the WANDRD Detour on your back or to your side, depending on which you prefer. It's also easy to alter shoulders or switch between positions to give one shoulder a break throughout the day. As I say, shoulder carries can get a bit tiring so you will probably alternate it a bit.
The bag is petite so it can fit into a variety of settings. Personally, I find this to be a really useful airport pack ideal for keeping travel documents and passports in. Once you arrive at your destination, it then becomes useful for short trips such as beach days (if you dont need a book) and stroll around town.
However let's be clear here. You cannot fit too much stuff in this pack so it is NOT intended to be used on long hikes or epic journeys. If you need something for a proper dayhike, then invest in a good quality 18 – 28L day backpack.
It's not all about the travel mind. The pack is also useful for city commuters and students. You can keep your phone, keys, bus pass and even a sandwich in the WANDRD Detour so its great for going to work or the library.
One other niche use for this pack is for raves and festivals. Whilst not exactly aesthetically keeping in the rave spirit (it's plain black!), it is very practical for carrying stuff like water, cigarettes, and festival wares whilst you dance..
The WANDRD Detour as a Camera Pack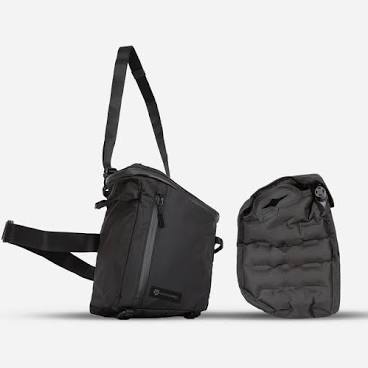 I mentioned earlier that the pack is perfectly sized to accommodate a DSLR camera. WANDRD really went out there way to make a camera ready packable sling pack here.
Therefore this is one clear and strong use for the pack. If you do wish to use this for your camera, bear in mind that the pack doesn't really offer much in the way of padding or protection.
There IS however a solution at hand. WANDRD also make an inflatable (ie packable) camera cube which acts as like an "air bag" for your camera. You simply inflate it and pop it inside the Detour and it gives your camera that extra cushioning in the event that it takes a knock. Please note that the cube does NOT come with the Detour and must instead be bought separately.
The WANRD Detour has a capacity around 4.5 liters and weighs 0.7 pounds, making it light enough to carry for a long period of time without getting sore, but still big enough to carry a decent amount of gear for a small sling bag.
Here's a sample of what you could carry in the WANDRD Detour:
Tablet
Mobile  phone
Charger
Passport
Sunglasses
Water bottle
Wallet
Keys
Small guidebook/translation book
Grilled cheese sandwich
For me, this pack has a lot to offer. It is well sized, light, simple and the fact that it packs down is a great addition.
Arguably, you could say that size is also a con dependent on how nuch stuff you want to carry. However, I would simply suggest that if you need to carry more stuff, just get a damned backpack!
Therefore, the biggest con for me is the strap. The material is not great and does rub against bare skin a bit.
Pro's
Light
Packs away
Good storage
Cons
WANDRD Detour Price
Quick Answer – $50
The best things in life are free but the best travel gear is not. It costs money and generally, the cheaper an item of gear is the faster it breaks.
Coming in at about $50, the WANDRD Detour is not the cheapest sling pack out there by any stretch. It is, however, well priced for its sheer quality and does represent good value. Whilst you may save a few quid in the short term by going with a budget brand, you will simply end up replacing it once the zip or strap breaks.
Check the current price on the WANDRD store by using the buttons below;
The best present of all… is CONVENIENCE!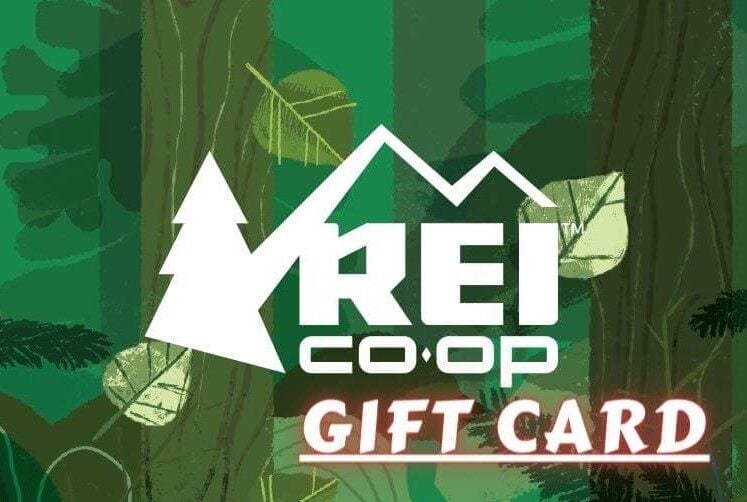 Now, you could spend a fat chunk of $$$ on the WRONG present for someone. Wrong size hiking boots, wrong fit backpack, wrong shape sleeping bag… As any adventurer will tell you, gear is a personal choice.
So give the adventurer in your life the gift of convenience: buy them an REI Co-op gift card! REI is The Broke Backpacker's retailer of choice for ALL things outdoors, and an REI gift card is the perfect present you can buy from them. And then you won't have to keep the receipt. 😉
Buy on REI!
WANDRD Detour vs the Competition 
There are plenty of other sling packs out there and it is usually worth taking a few moments to at least see what else you can find before making a purchase decision.
We would say the closest contender is the AER Sling Pack 2. However, there are 2 BIG differences with this pack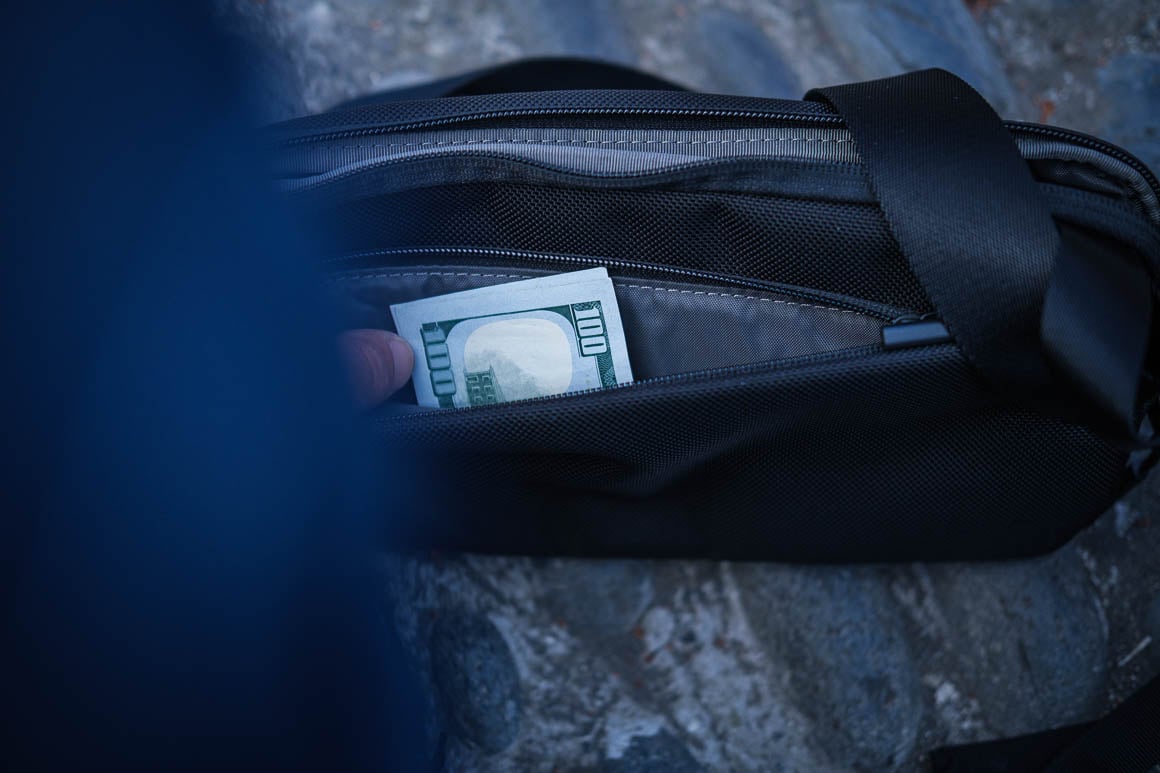 It is not packable and does not fold up.
The storage/organisation is separated into 3 compartments. This is great for keeping stuff separate but does mean you can't fit a camera, or any other big item in.
Oh, one thing I will gladly say is that the strap on the AER Sling 2 is a lot nicer in the skin thanks to kinder material choices.
As of 2023, the Nomatic Navigator Collapsible sling series is also on the market although they are quite pricey costing up to $100.
Aer
Aer
Aer Day Sling 2
Cost > $
Liters > 4.5
Material > 1680D Cordura® ballistic nylon exterior

Our GREATEST Travel Secrets…
Pop your email here & get the original Broke Backpacker Bible for FREE.
Final Thoughts on the WANDRD Detour
So that's all. The WANDRD Detour is a cool, useful and innovative sling pack that will come in handy for a multitude of little uses. Whilst it is not the pack you need for every occasion, it is very handy to have in your repertoire if you are a serious traveler.
If you have tried the pacl yourself, tell me how you found it by leaving a comment below.
See you on the road fine folks.
---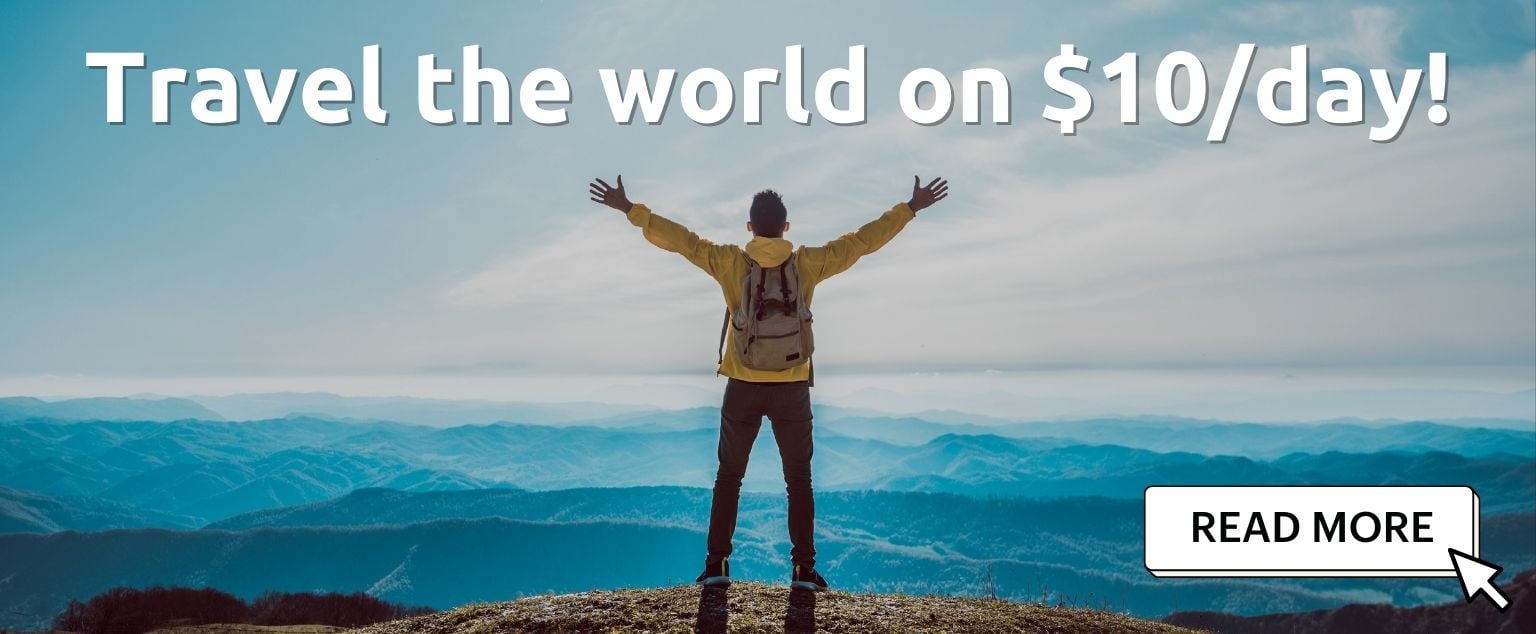 And for transparency's sake, please know that some of the links in our content are affiliate links. That means that if you book your accommodation, buy your gear, or sort your insurance through our link, we earn a small commission (at no extra cost to you). That said, we only link to the gear we trust and never recommend services we don't believe are up to scratch. Again, thank you!