Hostels are great, aren't they? You get to save money on your accommodation, thus prolonging your trip of a lifetime. What's not to love?
Well, some people may not like how basic they (sometimes) are. No matter how nice the staff are or how amazing the vibe is, you may just not be on board with cramped private rooms, basic dorms, and a general lack of pizzazz. We get it.
That's where boutique hostels come in. Ranking up there with boutique hotels in terms of style and facilities, and often set in former industrial buildings or some other cool structure, boutique hostels are pretty awesome.
But, let's not waste any more time talking about how great they are. Let's get right into it, and check out some of the best boutique hostels in the world!
What are Boutique Hostels?
Everyone knows what a hostel is like. They're usually very affordable, great places to meet other travellers and (possibly) party, and you sleep in a dorm room. Maybe a private room if you're lucky.
But when it comes to boutique hostels, things are a little different from the norm. They're usually a little more pricey, but what you get for the price is pretty incredible. Think hotel-level comfort and upscale amenities, like pools and gyms, all tied up in a neat Instagrammable design bow.
That's right, boutique hostels are unreservedly cool. These hipster hangouts come with things like rain showers, private rooms (that look more like upmarket hotel suites), minimalist design details, polished concrete floors, houseplants, luxury sun loungers, restaurants or cafes that serve up aesthetically pleasing food and drink – wow! The list goes on..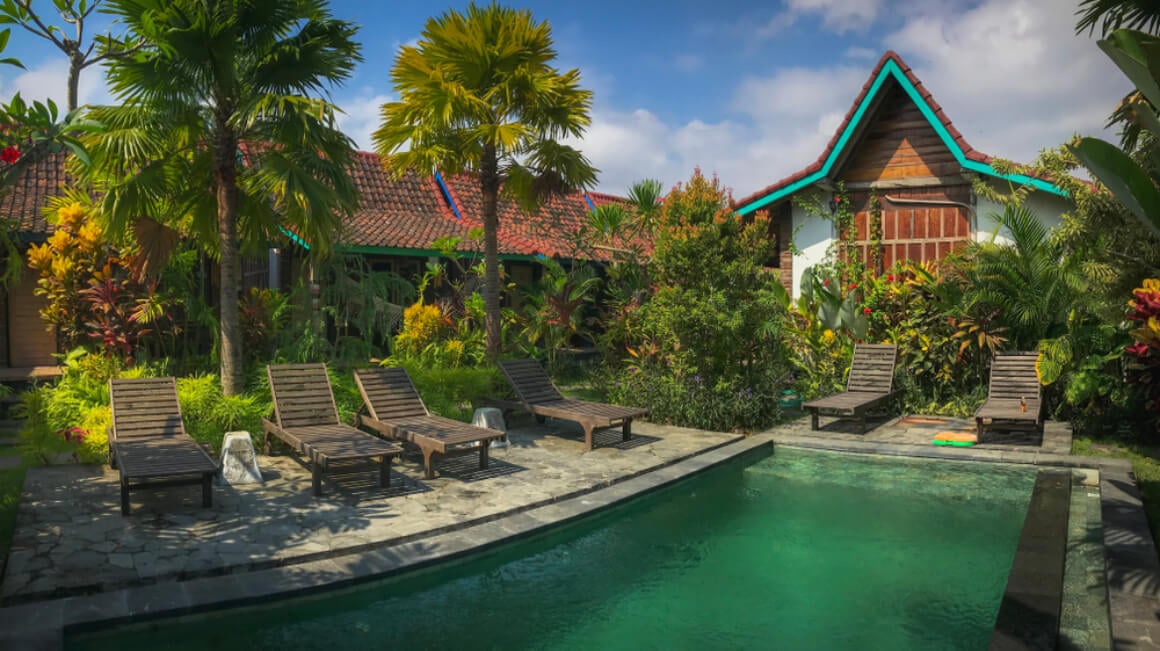 Boutique hostels are the ideal place to stay for those who have a little bit more in their travel budget. These high-end spots are also perfect for travelers who don't fancy sharing a cramped dorm, and like a little bit more luxury when they travel.
You can find the best range of the boutique hostels on reliable booking sites such as Hostelworld, Booking.com, and AirBnb. Read the trusted reviews to get a feel of what it's like to stay in the hostel you're interested in. You can also click through professional pictures and get excited about all the luxe design and awesome amenities.
Then, it's just a simple click to confirm your booking, and you can start getting ready for a social stay in style.

Unlock Our GREATEST Travel Secrets!
Sign up for our newsletter and get the best travel tips delivered right to your inbox.
Top 20 Boutique Hostels Worldwide
Differentiating boutique hostels from the regular budget joints is easy. Search for epic amenities, cool designs and hostel-style luxuries.
Check out our favorite boutique hostels around the world for some travel inspo!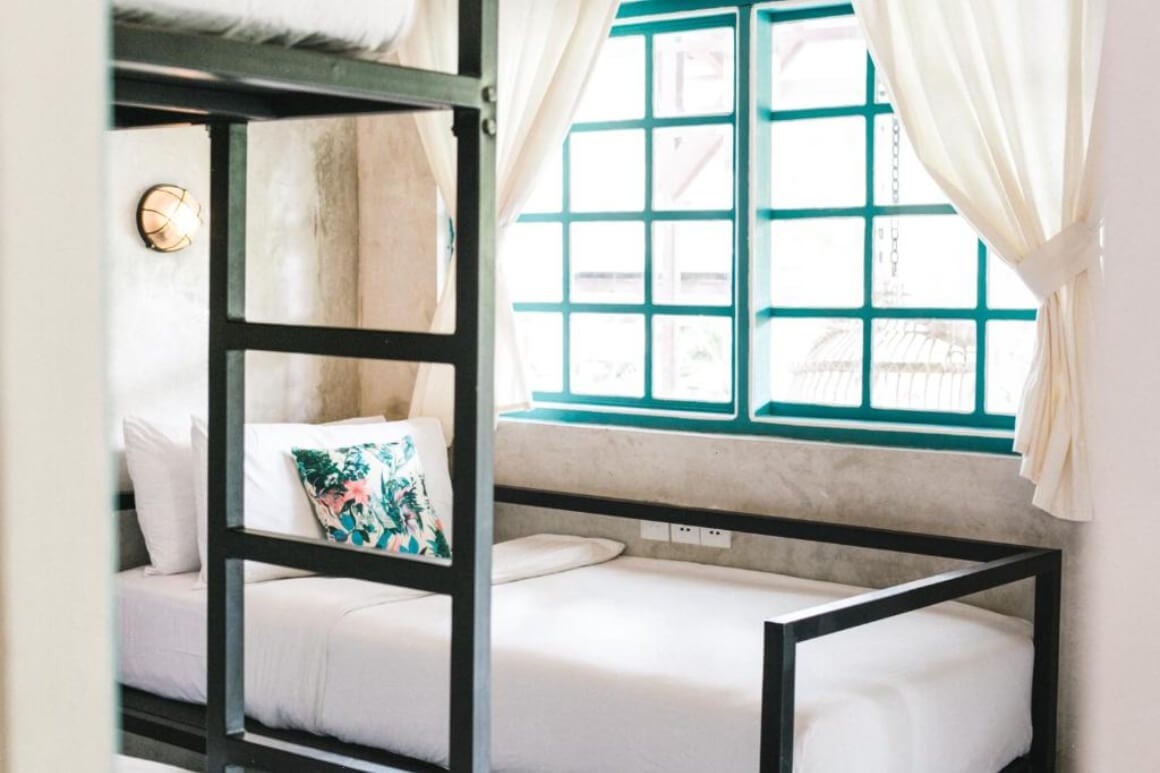 Is there such a thing as a five-star hostel? After seeing Kosta Hostel Seminyak, we say yes!
This chic boutique property is a dream when it comes to a budget yet high-end stay. Located in lush leafy grounds, rooms here are a design lover's dream. They come complete with polished concrete floors, turquoise color pops, and houseplants for a luxe-tropical vibe.
Even better, the stylishness continues to the outdoor pool area. You can lounge around in luxury after you've had a day bumming around Seminyak. The hostel also has its very own cafe (also Instagram-worthy) for delicious poolside snacks and drinks.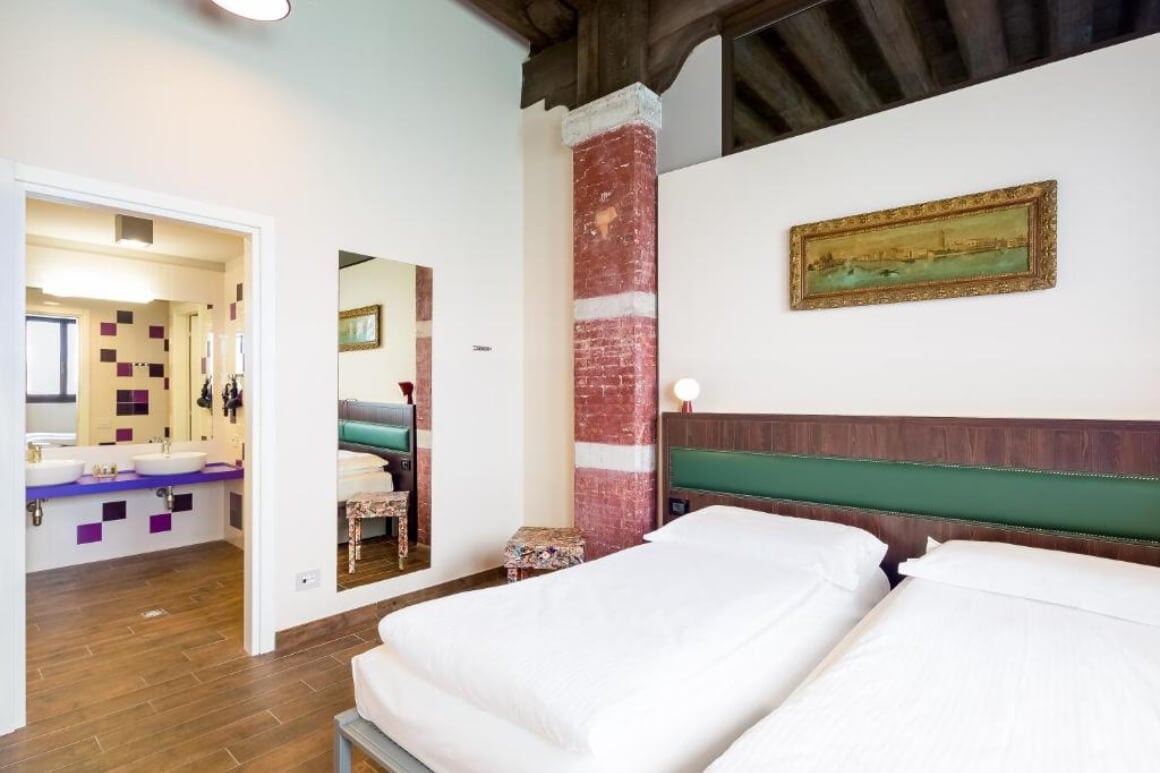 Part of the well-known Generator chain of hostels, this Venice iteration provides an affordable place to stay in a notoriously expensive city.
Located inside a beautiful 19th-century building, it's easily one of Italy's nicest boutique hostels. The hostel has been lovingly curated, maintaining many of the historic features of the building while mixing them with contemporary coolness. Think high beamed ceilings, ornate fireplaces, and large windows.
This is definitely one of those hostels that's going to wow you from the moment you walk through the door. Just take a look at those communal spaces. The cool bar and dining area feel more like a private members club than a hostel.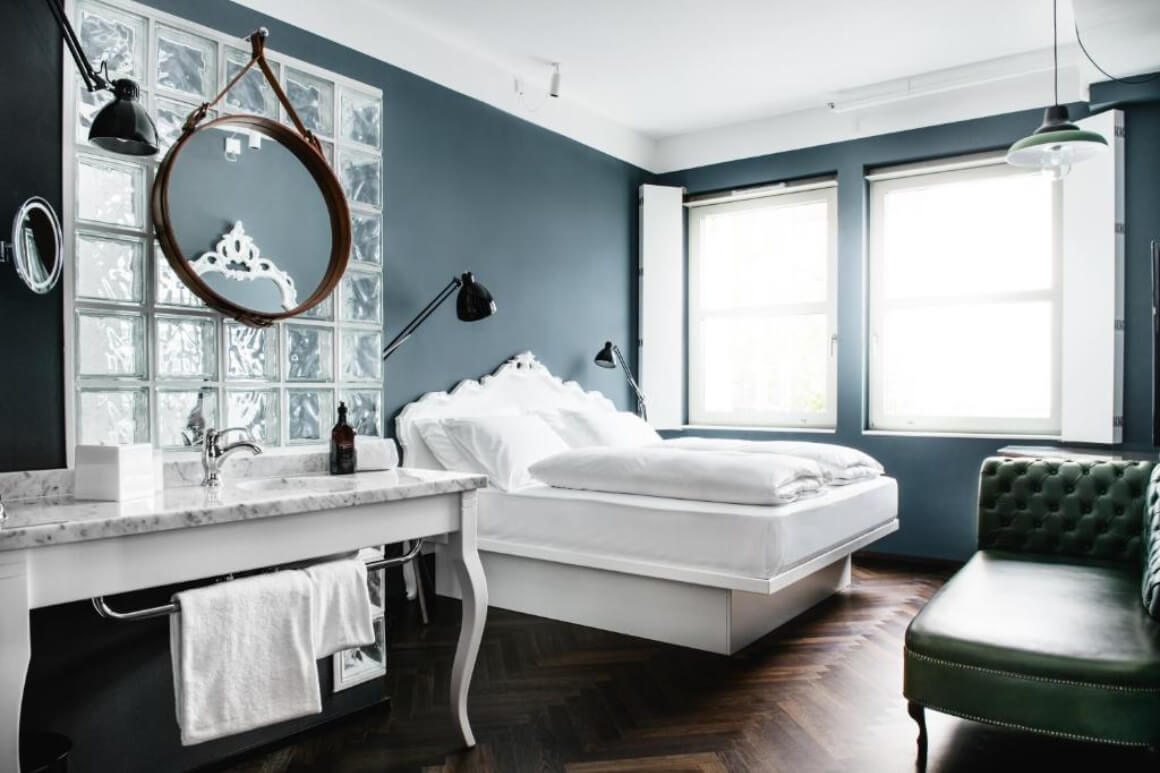 Ever since this luxury hostel opened its doors in 2015, it has been welcoming guests who have all raved about its style credentials. Opening up a whole array of mind-blowing amenities, you'll forget you're in a hostel at all – especially when you're cooling off in the rooftop pool overlooking the city.
The dorm rooms are stylish wood-paneled affairs, complete with parquet floors and chandeliers. While the private rooms are next-level plush packed with ornate design details. Elsewhere, this hostel boasts three restaurants, a gym, and even a gift shop. Throw in a central location and you've got an awesome boutique hostel.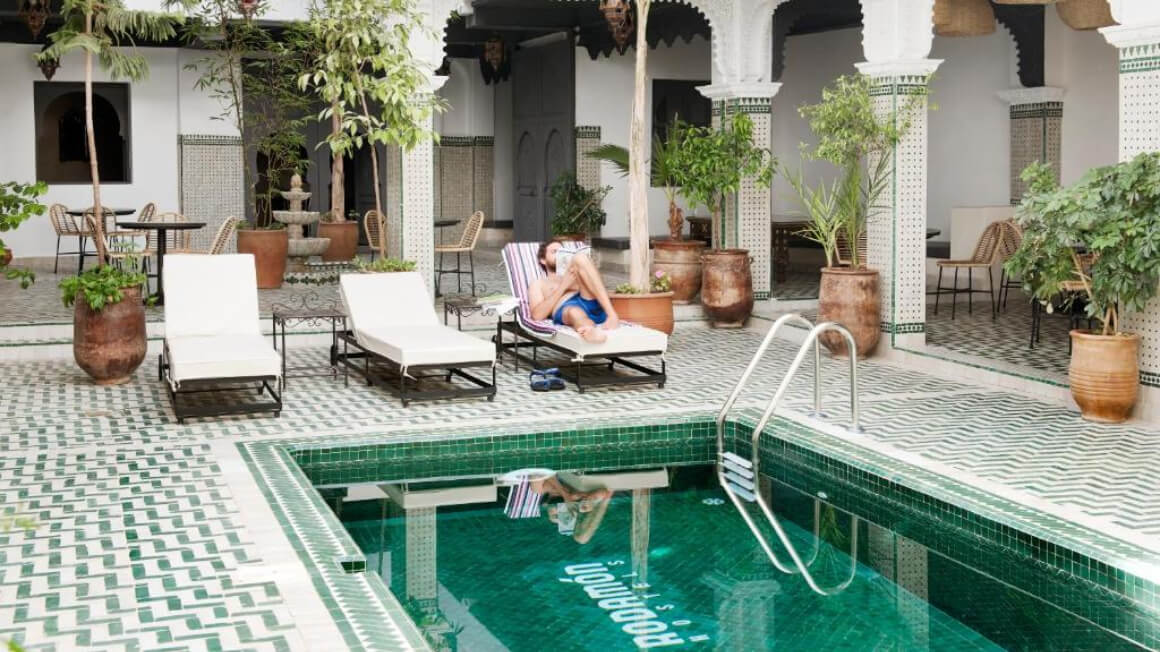 Riads are known for being a gorgeous Marrakech staple, so when you add dorm rooms into the mix, you get one heck of a boutique hostel. Set inside a traditional 19th-century riad, this hostel doesn't disappoint.
Rodamon Riad Marrakech is an oasis of chill in the bustling city, centered on a tiled inner courtyard with a plunge pool, comfy loungers, shaded spots to unwind in, and plenty of greenery. Not enough for you? Then the rooftop terrace should do the trick.
Throughout, the Moroccan-styled interiors are spotless and chic. Private rooms feature white-washed walls and traditional design details, a theme continued into the spacious dorms. It is an ideal spot if you're visiting Marrakech.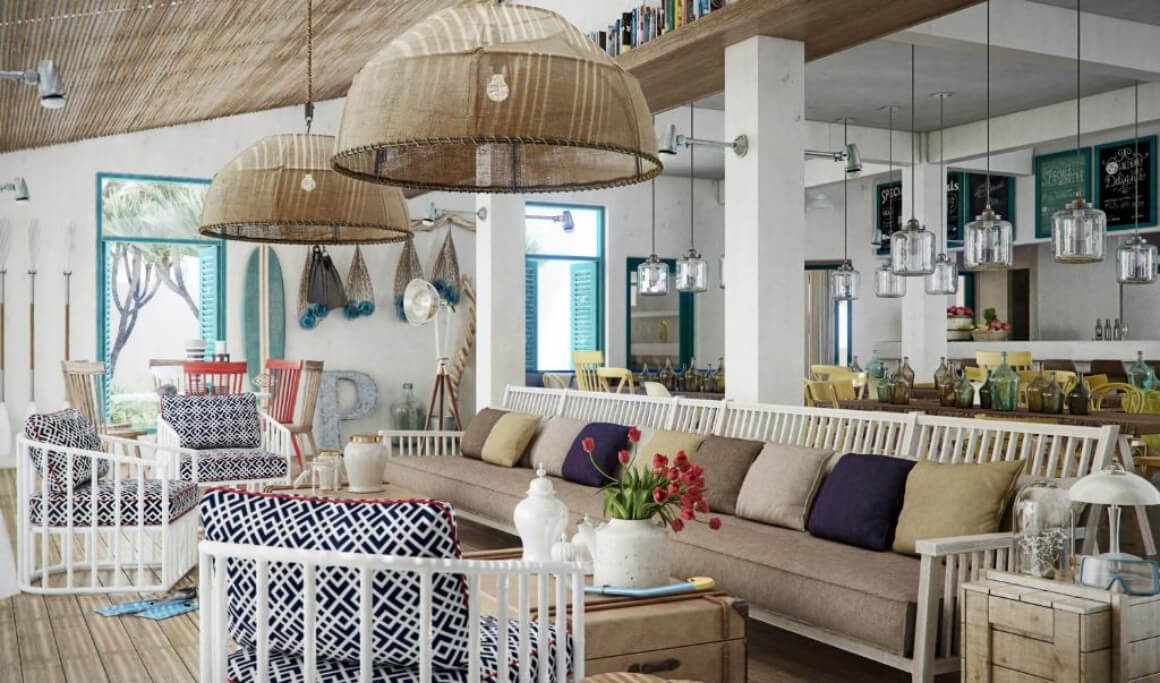 Thailand as a whole is no stranger to boutique hostels – in fact, its cities are choc-a-block with stylish places for weary backpackers to lay their heads. The tropical island paradise of Koh Chang has it covered when it comes to the hostel game. Enter Pajamas Koh Chang Hostel.
Here guests can enjoy sleeping in a selection of private rooms or dorms with large windows and crisp white linens opening out onto a lush garden area. Polished concrete floors, minimalist bathrooms, careful color pops – it's all here. For socializing, try the breezy lounge areas or hang around the sizeable outdoor pool.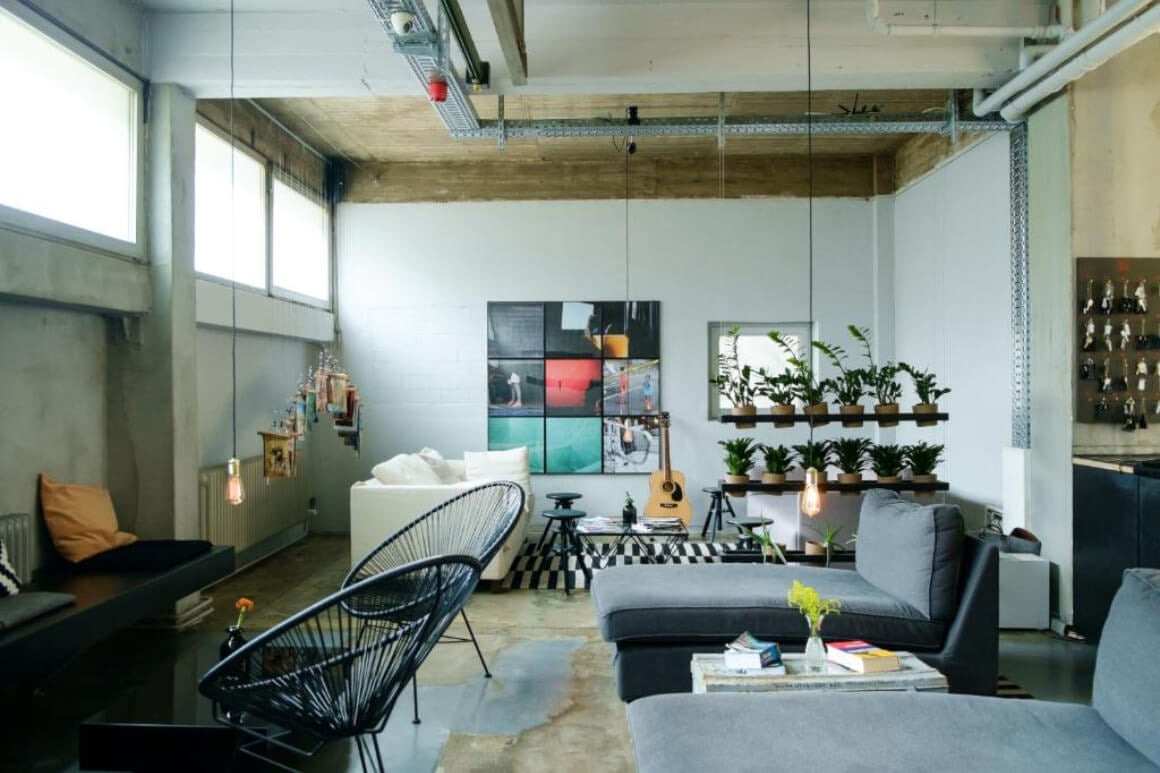 Berlin is a stylish, trendsetter of a city, so you'd be right to think it's got some pretty swish boutique hostels. Wallyard Concept is one of them. Located in the creative-centric Moabit district, this fashionable spot has been carefully designed for hipster hostel stays.
Throughout you can expect industrial-chic design from the minimalist light fitting to the exposed brick walls and large windows – makes sense, given that it's set in an old industrial building. Staying here is the perfect way to spend time in the city. Sleep in the spacious dorms, mingle with other guests in the vibey lounge, and see the sights easily thanks to its central location.
You might not even consider a hostel if you're heading to Miami, but trust us when we say you do not want to overlook Freehand Miami. Freehand is a chain, but that doesn't make its Miami outlet any less cool. This place is Miami through and through ,and definitely one of the best boutique hostels in the world. This is luxe travel magazine standard.
There are two on-site bars (one is a specialist cocktail bar), a restaurant with terrace seating, a tropical garden, and an outdoor pool. Rooms are immensely stylish – even the dorms. There's nothing not to love about this place, and it's just five mins from the beach. Miami trip, anyone?
Kex Hostel – Reykjavík, Iceland
Reykjavik is an expensive city, but Kex Hostel is a great option to save a little bit of cash on your trip to the Icelandic capital. Located in a former biscuit factory (fun, right?), Kex Hostel isn't just a hostel but also home to artists' studios – that's the kind of creative vibe they have going here.
One of the best things about this boutique hostel is its trendy bar and restaurant on the first floor. It's a cool place to spend your evenings. Even with a nightlife spot in the hostel itself, the bedrooms and dorms are calm, relaxing, and effortlessly stylish.
Is This the Best Backpack EVER???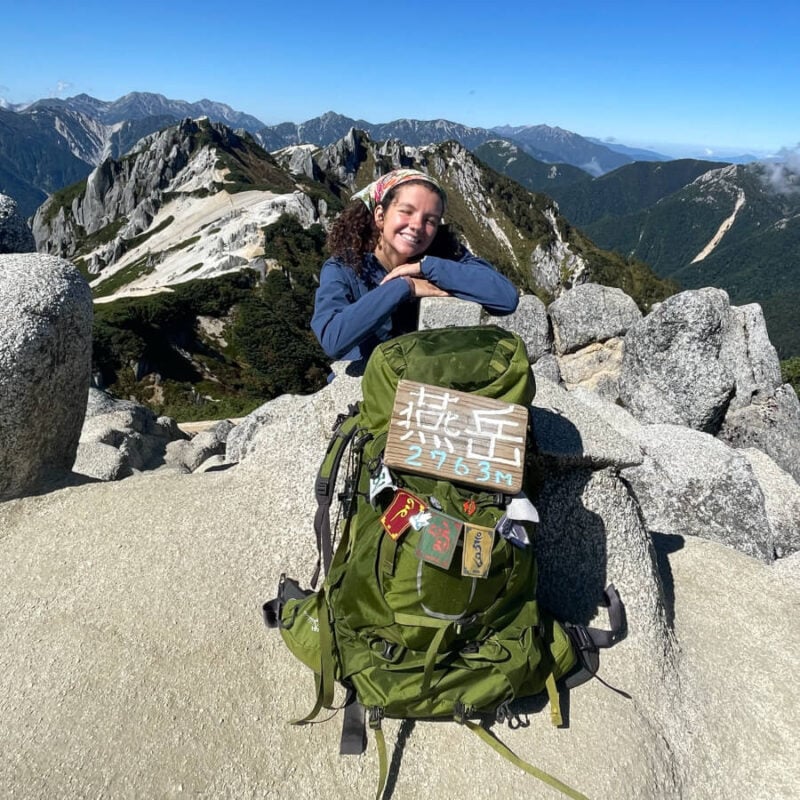 Caveland – Santorini, Greece
Santorini is yet another destination on this list you might associate with luxury hotels. Thankfully, this hidden gem of a hostel provides independent travelers an unforgettable place to stay on the storied island at a snip.
Located in an old 18th-century winery and surrounded by local village life, the aptly named Caveland is an incredible boutique hostel. Here you'll find pastel-washed walls, cooling cave rooms, and rustic furniture in an all-round Cycladean aesthetic. Complete, of course, with an easygoing ambiance. It's a social spot too, so if you're flying solo, this could be a great option for you.
Situated in the very happening Ximending area of the Taiwanese capital, you'll get to really enjoy the energy of the city by staying at this boutique hostel. Taipei is a lively cutting-edge city and this hostel, with its clean facilities, stylish interiors and friendly staff, truly reflects that.
Dorms here are modern. There's a fashionable social area that includes a kitchen to rustle up some grub but the best part has got to be the balcony. You can perch with a few beers and look out across the city lights.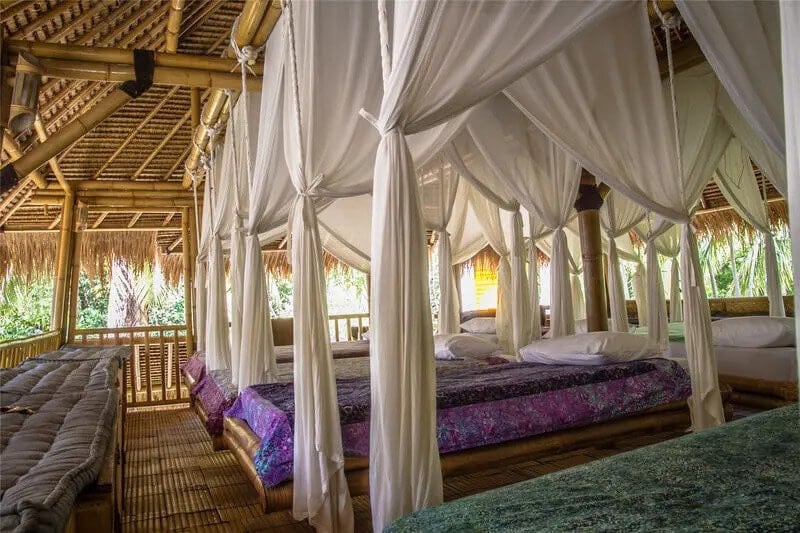 Billed as a resort-style hostel, this boutique offering on Gili Air is all about its eco-credentials. This peaceful hostel combines rustic tropical vibes with luxe furnishings, offering up a sanctuary for those who want to stay in a total oasis.
Dorms – called "bamboo lodges" – offer bunk-less rooms, totally open to the elements (with mosquito nets and privacy curtains). It's a natural setting for travelers looking for a more intrepid and certainly very green boutique hostel experience. There's a solar hot water system, natural stone pool, and wholefood meals.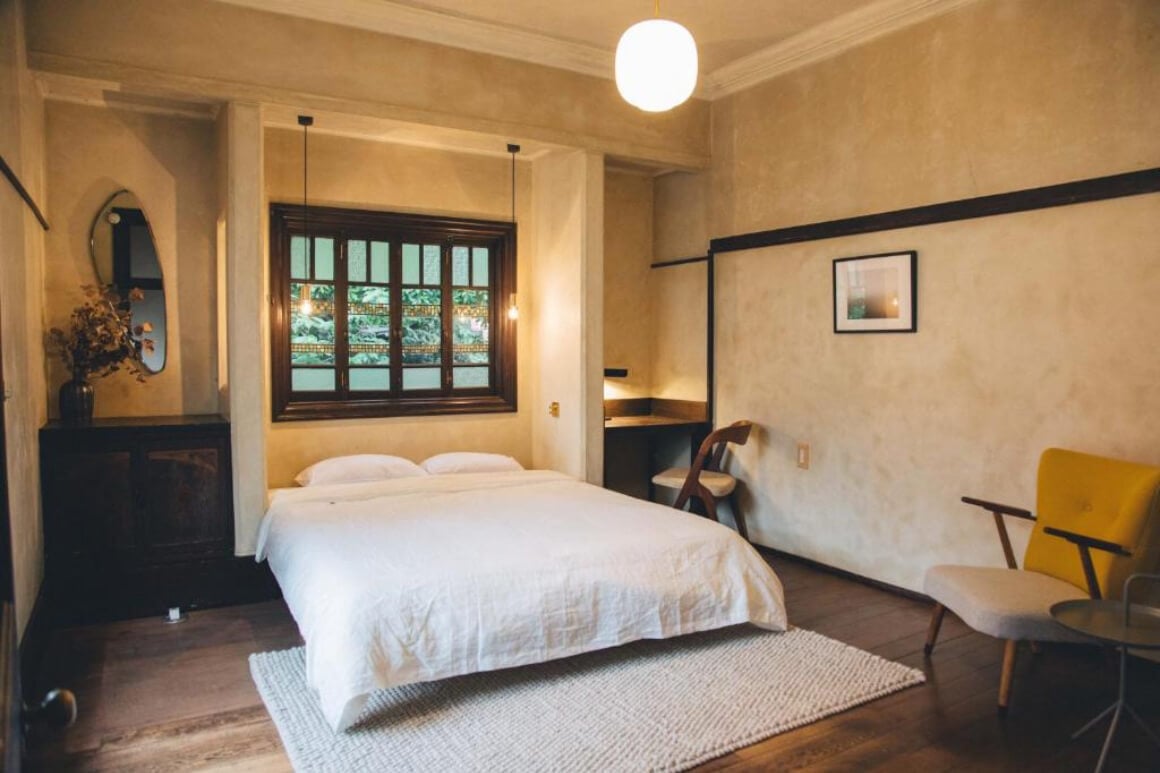 You wouldn't think "Tokyo" and "hostel" belonged in the same sentence together, but they really do. You don't have to cram yourself in a business hotel for your time in the frenetic Japanese capital. Instead, you can stay in a 100-year-old traditional Japanese house.
Opening its doors in 2010, Toco is a lovingly renovated property with spacious, well-appointed dorm rooms, private rooms looking out into an ambient Japanese garden, and a compact but lively on-site bar serving up craft beer and chats with locals. You couldn't get a more relaxing stay in Tokyo if you tried.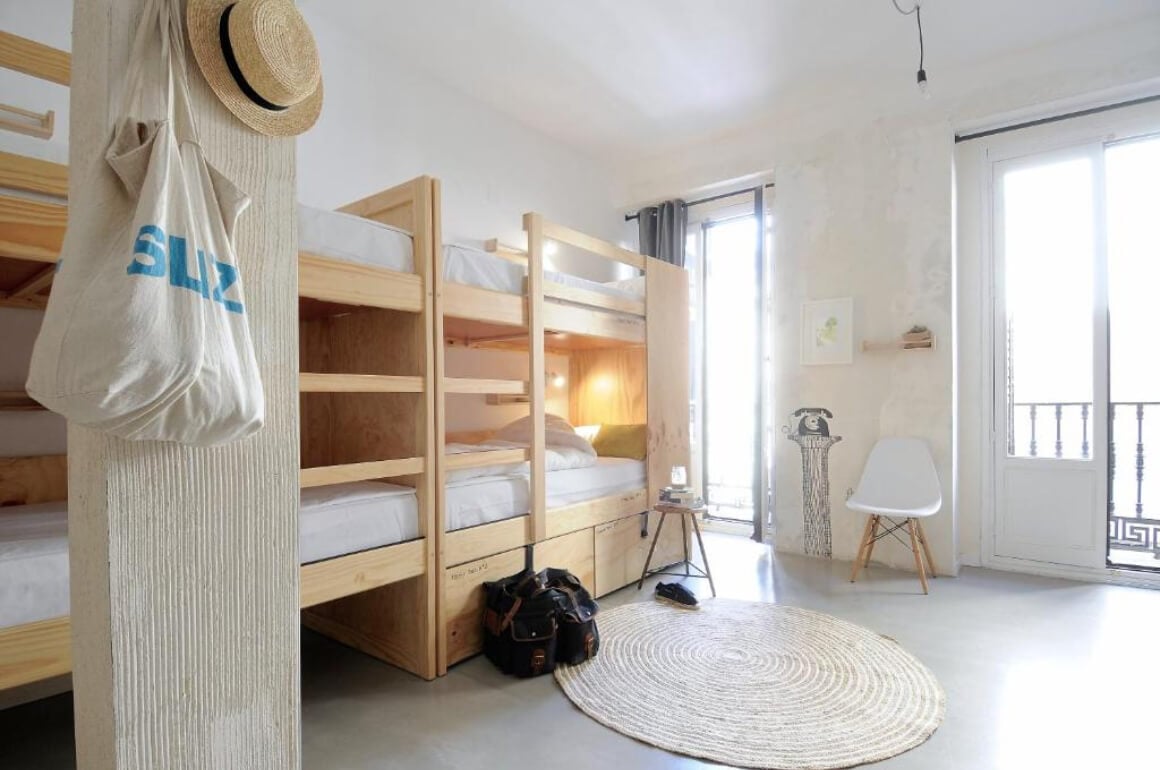 Set in a traditional townhouse, The Hat Madrid is a beautiful boutique hostel that provides a casual, contemporary place to stay in the Spanish capital. With the tagline "wherever I lay my hat, that's my home", you'll definitely feel welcomed in this stylish, easygoing hostel.
Rooms on offer here consist of bright and airy dorms, or luxury private rooms for a little more space. Guests can kick back on the rooftop terrace for an evening drink among the domes and spires of the city skyline, chill inside the compact bar, and enjoy breakfast in an historic cellar.
There is more than one St Christopher's Inn hostels in Paris. Both are stylish, but the canalside locale of the franchise definitely wins. Easily one of the best boutique hostels in France, this place is large, vibrant, and situated right on the banks of the Canal Saint Martin.
Belushi's Bar on the ground floor comes complete with a waterside terrace, ideal for sundowners and evening drinks. Dorm rooms here are modern with wooden floors, whitewashed walls, and bunks with privacy curtains. The private rooms are similarly modern and stylish, and spacious too!
For some real Nordic design details, there's Dream Hostel & Hotel in Tampere, Finland. Throughout this modern boutique hostel there are all sorts of lovingly crafted spaces that create a relaxing atmosphere, perfect for all different types of travelers.
For starters, the dorm rooms are streamlined with minimalist furnishings and comfortable beds, while private rooms offer a masterclass in Finnish design.
For places to chill out and socialize, the lounge and kitchen is where it's at. It's like having a trendy cafe right on your doorstep but one that serves up free hot drinks all day (great if you're on a budget).
Among Bangkok's array of amazing hostels, there's the printing house. Set inside an old industrial building (to be specific, it was the first textbook printing house in Thailand), this place calls itself an "industrial loft-style boutique hostel" and is all about sophistication. It's the perfect antidote to party hostels in Khaosan Road and elsewhere.
So instead of a messy party bar, at the Printing House you can sip cocktails in its sultry restaurant and bar, enjoy a restful night's sleep in one of the designer rooms, or relax while soaking up city views from the terrace.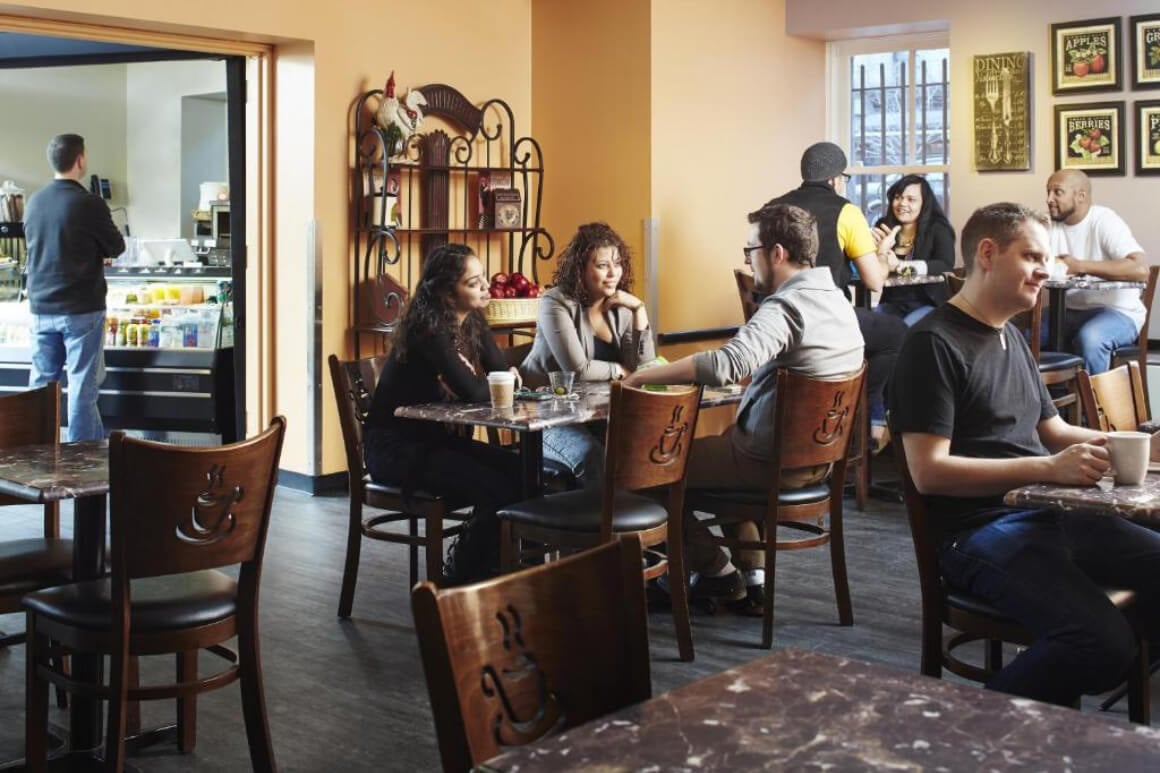 Part of the global Hostelling International group, this NYC stronghold has a lot of character. It's situated in a 19th-century red-brick building, allowing plenty of period charm to shine through. For entertainment, regular events are held in the hostel's large outdoor courtyard (e.g. comedy nights), plus there's a games room and a cafe-restaurant for drinks and meals.
But the location of this boutique hostel is a huge selling point. You'll find it in Manhattan's Upper West Side just a 10-minute walk from Central Park, and with oodles of other things to see and do on the doorstep.
This boutique hostel is located in a traditional apartment building that has been beautifully updated to become a high-end (but affordable) place to stay in Barcelona. The private rooms here are jaw-dropping, offering hotel-quality beds and stylish minimalism, an upscale aesthetic runs to the dorm and its pod-style bunks.
In terms of social spaces, there's a sunny rooftop terrace, a plunge pool, and a chic communal kitchen and lounge space to rustle up meals, meet other guests, and play a game of pool. When you want to explore, the location is ideal, a mere 10-minute stroll to many of the city's top sights.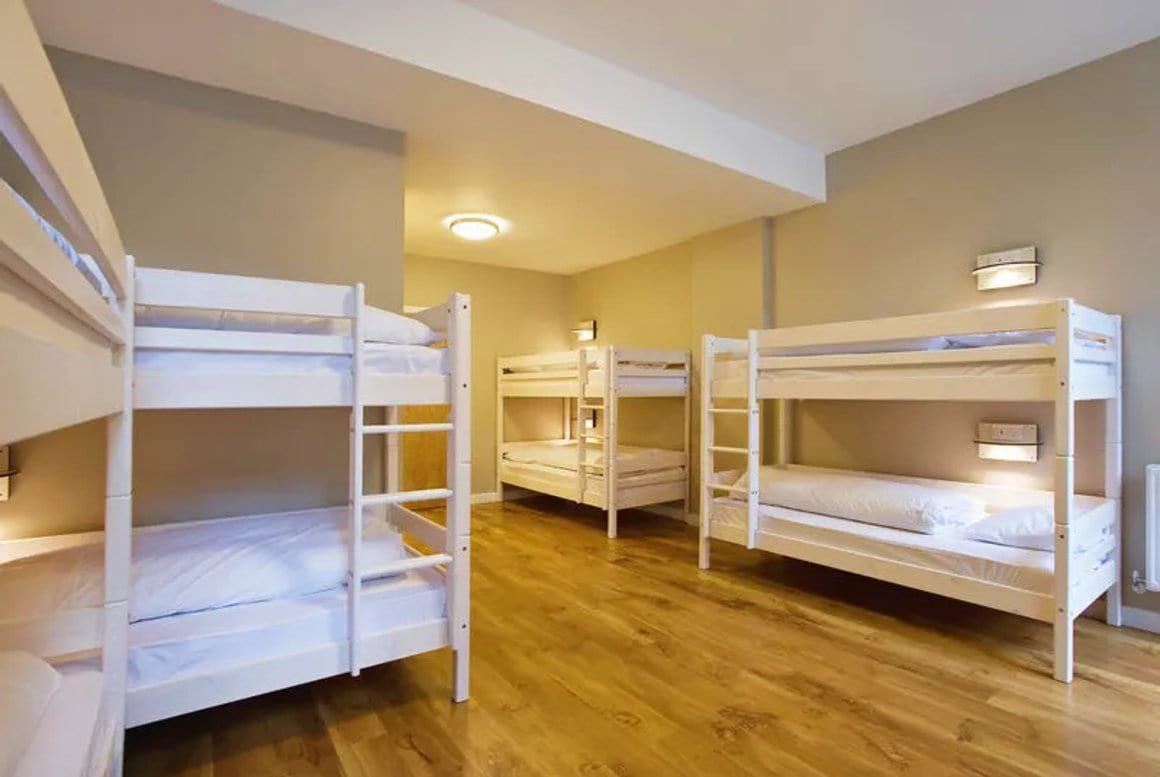 Wombat's City Hostel provides an excellent place to stay in London to make the most of what the UK capital has to offer. Situated in the heart of the city, this boutique hostel is set in a former seamen's hostel, with historic design elements and modern interiors mingling together throughout.
The cozy cellar bar is the place to be in the evenings. And in the mornings you can start your day with a yoga class, complete with views out across the city. The many dorm rooms here are bright and spacious, and boast ensuite bathrooms. There are homely private rooms, too!
Want a luxury hostel in Rome? Look no further than The Blue Hostel. Set in a 17th-century convent, this place really wows. Staying here means sleeping in a slice of Rome's history, with dorms and private rooms decked out with period features and contemporary cool. If you're traveling with friends or your partner, there's the option to stay in a whole apartment to yourself.
Aside from the history and plush design credentials of The Blue Hostel, it's also ideally located for exploring the city. For example, it's only a 10-minute walk from here to the Colosseum with tons of bars and restaurants right on the doorstep.
Final thoughts on the World's Best Boutique Hostels
There you are folks – the best boutique hostels out there right now. Want to stay in an old biscuit factory? Head to Kex in Reykjavik. An old printing press? The Printing House in Bangkok it is, then.
The list of uber-stylish, effortlessly cool and downright swanky boutique hostels goes on. What next? Well, note your faves down from our curated selection above and book away – you'll be glad you did!
And don't forget Travel Insurance! We've put together a roundup of Travel Insurance for backpackers – check it out here, or if you're low on time, get a quote from World Nomads, our favorite travel insurance provider.
ALWAYS sort out your backpacker insurance before your trip. There's plenty to choose from in that department, but a good place to start is Safety Wing.
They offer month-to-month payments, no lock-in contracts, and require absolutely no itineraries: that's the exact kind of insurance long-term travellers and digital nomads need.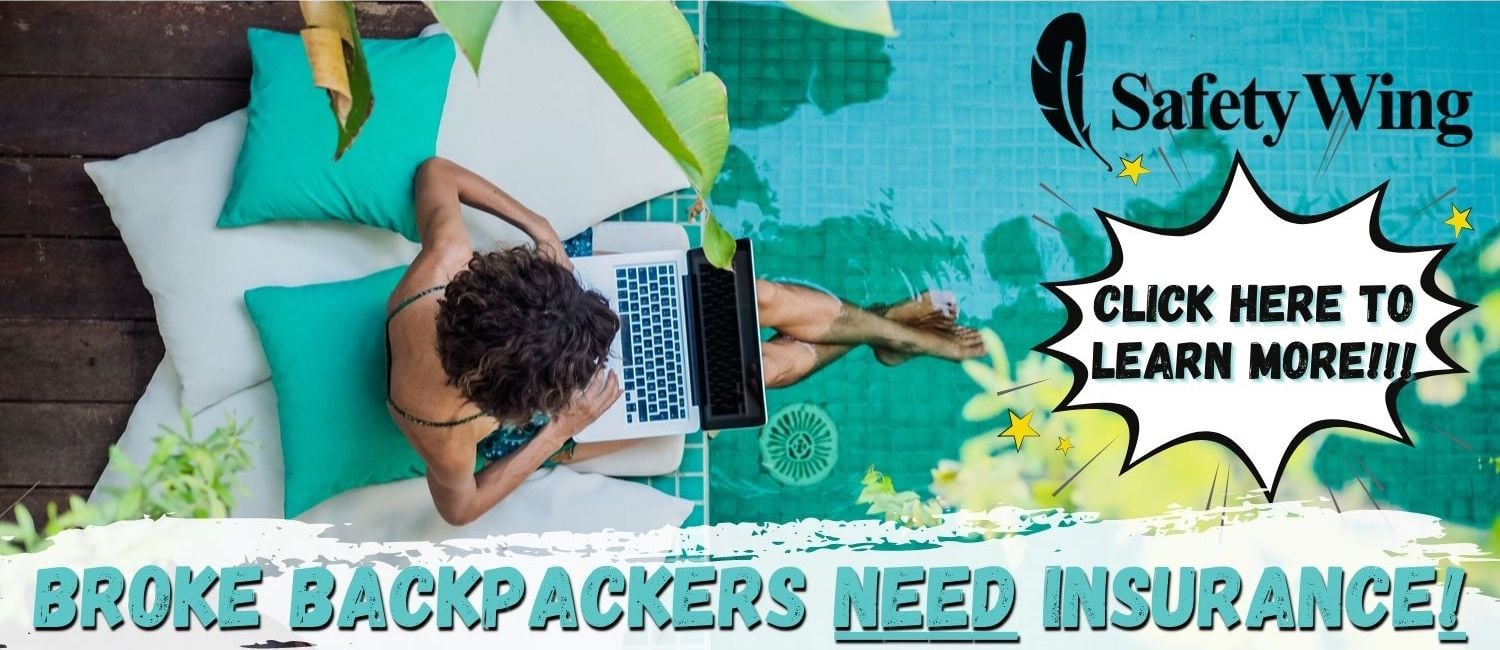 SafetyWing is cheap, easy, and admin-free: just sign up lickety-split so you can get back to it!
Click the button below to learn more about SafetyWing's setup or read our insider review for the full tasty scoop.
---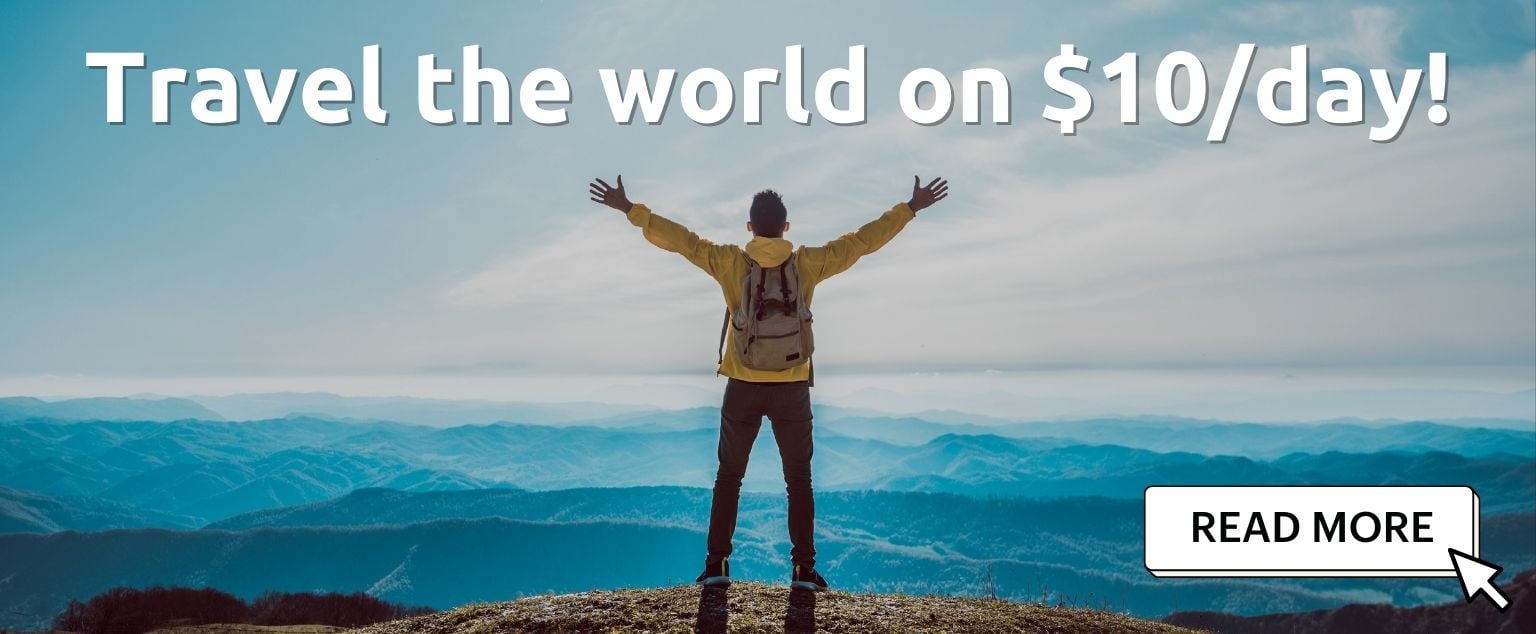 And for transparency's sake, please know that some of the links in our content are affiliate links. That means that if you book your accommodation, buy your gear, or sort your insurance through our link, we earn a small commission (at no extra cost to you). That said, we only link to the gear we trust and never recommend services we don't believe are up to scratch. Again, thank you!