Situated on the Persian Gulf of Qatar lies the country's bustling capital of Doha. As the largest and arguably the coolest city in Qatar, Doha is home to a great selection of incredible sites, including spectacular skyscrapers, world-class restaurants, and beautiful city gardens.
The city of Doha is sometimes forgotten amongst tourists with it being a little-known travel destination in the middle-east, especially in comparison to its tourist-fanatic neighbors of Abu Dhabi and Dubai. However, it certainly isn't short of things to do, whether you want to venture out of the city on a desert safari or take in incredible city views from one of its many sky-high restaurants.
But with the welcoming of the Fifa World Cup in 2022, more eyes will be looking to Doha as a top vacation destination.
One of the only downsides of this incredible city is its prices, a vacation to Doha isn't necessarily the cheapest! To give you a helping hand in finding a place to stay that's in line with your budget, we've created this ultimate guide on 'Where to Stay in Doha'.
Here we've not only found some of the best budget accommodation options in the city but have also broken down the four best neighborhoods to stay in Doha along with some insider top tips on places to explore.
So if you're considering adding Doha to your travel bucket list, read on to find out more.
Looking for a specific place to stay but don't have much time? These are our highest recommendations for places to stay in Doha, Qatar.
Located in the safe and friendly neighborhood of Al Baaya, this spacious and modern room is tucked away from the tourist crowds whilst still being close enough to the area's main attractions. The villa is also located close to top sites, including Aspire Park andVillagio Mall, so you won't be short of things to do.
Coolest Accommodation in Doha: The Torch Doha
Looking for somewhere unique to stay with some of the best views in the city? Then look no further than the spectacular hotel of the Torch Doha. A beautifully modern hotel that offers 360-degree panoramic views across the city, it is uniquely shaped like a huge torch whilst being internally decorated with a contemporary and chic style. This is certainly one of the most vibrant places to stay in Qatar.
Consistently rated as one the best hotels in the city, the Four Seasons Hotel is a dream destination and certainly worth forking out for. Located in the famous West Bay Region, the four-seasons hotel is the ultimate honeymoon destination, making it an awesome place to stay in Doha for couples. Guests love the range of luxury suites – some of which come with spectacular sea views overlooking the gulf.
Doha's vast array of neighborhoods, all of which offer unique attractions, can make it hard to decide which area is best for you to stay in. Picking the right neighborhood can save you time and money by making sure you are close enough to take advantage of the attractions you're most interested in seeing.
Starting with arguably the most popular neighborhood to stay in Doha: West Bay. West Bay's large and central location means there are plenty of options for accommodation, as well as being ideally located near tonnes of top attractions to explore.
The neighborhood of Al Baaya is located slightly inland from the coast and a short drive from the city center. For football fans, it is centrally located between football stadiums making it the ideal place to stay if you're visiting for sporting events. If you're travelling with family, there are plenty of activities to keep the kids entertained, making Al Baaya the ideal place to stay for families.
Doha is one of the biggest hubs for in and outgoing flights making it a popular layover destination, with many people choosing to spend a few days in the city to break up long flights. This has made staying near the Hamad International Airport a popular choice amongst travelers. The neighborhood is home to multiple accommodation options, many of which are within a short distance to both the city center and the airport.
Finally, we have Katara Beach which is known for its luxury beachfront resorts and epic water sport activities. If you're looking for serene views with a laid-back atmosphere but also plenty of outdoor activities to explore then this is the ultimate destination.
When you travel it is always important to look at the country's rules and regulations, especially when it comes to religion. Qatar has a high Muslim community with much of the country following strict Muslim rules. This includes restrictions on drinking alcohol which is only permitted if you have a permit (however it can only be sold without this in hotels and restaurants that have a license).
Along with this, Qatar does not permit dressing in a revealing manner, western bathing attire is acceptable only in certain spaces including hotel pools and private beaches.
While they are more relaxed with tourists, you are still expected to follow the local customs and dress modestly and act responsibly when visiting Doha and Qatar as a whole.
Now, let's take a look at the best places to stay in Doha. Each location offers something unique, so be sure to read each section carefully and pick the area that's right for you!
1. West Bay – Where to Stay in Doha for First Time Visitors
If you're looking for a bustling neighborhood with a glamorous feel then look no further than West Bay. Home to luxurious sky-scraping hotels, an enormous shopping mall, and an awesome selection of jaw-dropping attractions including the beautiful West Bay Lagoon, this is our top pick of where to stay in Doha if you're a first time visitor.
West Bay is also known for having some of the most luxurious places to stay in Qatar with a gorgeous selection of boutique hotels, grand and luxurious resorts, along with beautiful apartments that overlook the lavish waterfront promenade.
If you're also heading to Doha for the Fifa World Cup then staying in West Bay will mean you are in a prime location to Lusail Stadium, which is within easy reach by a few metro routes (Legtaifiya,Katara Metro Stations).
This is a beautifully designed hotel that mimics Doha's delightful combination of palm-lined avenues and modern architecture, where the sun-soaked desert meets the Persian Gulf's blue-green water. The hotel is also primely located near DECC metro station. You are just steps away from West Bay's stylish boutiques and the famous Corniche along with some of the best-rated restaurants in the city.
If you're looking for a truly luxurious experience when visiting Doha you have to stay in the Four Seasons Hotel Doha. Every aspect of the hotel has a touch of detail, from modern suites with sparkling sea views to an elegant lobby, and energetic restaurants and lounges. One of the hotel's main draws is its incredible beachfront urban retreat. It includes a private beach that has been transformed into a vibrant hotspot. It is also nearby the DCC metro station.
Best Bed & Breakfast in West Bay: 3BR Golf course view for 5 guests
This centrally located studio apartment has one of the best views in West Bay that overlooks an incredible golf course. As a sleekly decorated apartment that can sleep up to five guests, it is a great place to stay in Doha for families. It is located near to Legtaifiya Metro Station with easy transport links to everywhere in the city.
Things to See and Do in West Bay:
Explore exhibits on Qatar's history & growth at Msheireb Enrichment Centre
Take in the views of the Palm Towers
Wander around Al Abraj Park
Relax at West Bay Lagoon
Head into the cloud at Tornado Tower
Visit the Museum of Illusions Doha
Catch a game at Lusail Stadium
2. Al Baaya – Where to Stay in Doha for Families
Al Baaya takes the prize for Doha's best area to stay in Qatar for families, and its incredible selection of attractions might have something to do with it.
The district is located a little further out from Doha's city center but don't let this put you off because not only does it have good transport connections there's so much to do in the neighborhood itself.
Al Baaya is home to notable top attractions including the vibrant Aspire Park, a large green space dotted around Aspire Lake, which also has a fun-filled Jungle Zone indoor theme park. Along with this, the district has a superb shopping scene including Villagio Mall which has an Italian theme throughout.
It is also centrally located between Al Thumama and Al Rayyan stadiums where you can catch a game of footie. The nearest metro stations in Al Baaya are Al Waab and Al Aziziyah, which are just a short ride away from the stadiums.
Want to stay in Al Baaya but away from the hustle and bustle of the tourist crowds? Then you'll love this private room in a gorgeous villa. Staying here, you'll be close to Al Baaya's top attractions including Aspire Park but far enough away to enjoy some peace and quiet if you wish. The nearest metro station is Al Sudan.
Coolest Accommodation in Al Baaya: The Torch Doha
Situated at 300m high and with 360-degree panoramic views across the city, The Torch is by far one of the coolest places to stay in Doha. The hotel has a unique design that was formerly shaped to represent a colossal torch and is internally designed with comprehensive architecture. The hotel is also equipped with top-class facilities including an infinity pool, a health club, and a beauty parlor. Located between Al Aziziyah and Sport City metro station, you will have easy transport links to anywhere within the city.
If you're looking to get away from the city's skyscrapers then this is the perfect place to stay. The Al Aziziyah Boutique Hotel is one of the very few city's urban country estates and has a unique victorian style designed to look like an English country house. On the grounds of the hotel lie lush greenery and polished gardens along with two beautiful swimming pools. It's also just a short walk away from Al Aziziyah metro station so you can access anywhere within the city easily.
Things to See and Do in Al Baaya:
Explore Jungle Zone indoor theme park
Wander around Aspire Park
Enjoy an Italian meal in Villagio Mall
Make a trip to Mathaf: Arab Museum of Modern Art
Take a Gondola Ride through Italian style canals at Gondolania
Spend the day at Al Waab Family Park
3. Near Hamad International Airport – Best Neighborhood in Doha for Convenience
Staying near the international airport is always a bonus especially if you're only traveling to Qatar for a few days or taking regular flights from the city. This neighborhood has a good reputation and is particularly popular among ex-pats.
The neighborhood also hosts some of the best cuisines in the city and is a food lover's paradise with a variety of different restaurants including traditional middle eastern to swanky Asian fusion.
It's also the best place to stay if you want to save money in Doha with a wide variety of accommodation options plenty of which are budget-friendly.
If you're visiting Doha for sporting events, the nearest stadiums are the Al Thumama Stadium and Ras Abu Aboud Stadium. Both stadiums are easy to get to from the Al Doha Al Jadeda metro station.
Best Budget Friendly Accommodation in Near Hamad International Airport: Al Liwan Suites
Want to enjoy luxury and relaxing living spaces along with deluxe and comfortable bedrooms without breaking the bank? Then AL Liwan Suites is the perfect accommodation option for your stay in Doha. The apartment style hotel provides guests with private modern suites along with shared access to an outdoor pool, fitness centre, and a sauna. The closest metro station is the Al Doha Al Jadeda metro, and there are also numerous bus stops nearby.
The modern designed Hyatt Regency Oryx Doha is conveniently located just a short drive to Hamad International Airport and a short transit from the city centre. Sleekly designed with contemporary architecture, the hotel creates a great ambience for a variety of guests whether it be business or leisure travellers. It is just a short walk away from the Umm Ghuwailina metro station.
Best Bed & Breakfast Near Hamad International Airport: Sunny room in a villa
Located just a few minutes away from Hamad International Airport this spacious room provides a very comfortable and homely environment in a modern villa. Perfect for up to two guests, the room is equipped with a deluxe king-sized bed along with access to a luscious green lawn and patio. The closest metro station is the Oqba Ibn Nafie Metro Station (Old Airport side).
Things to See and Do in Near Hamad International Airport:
See spectacular views from Qatar Airways Tower 2
Take a stadium tour of Hamad bin Khalifa Stadium
Explore Nuaija Family Park
Hop on a boat trip to Banana Island
Enjoy the greenery at Al Muntazah Park
4. Katara Beach – Coolest Area to Stay in Doha
Amongst Doha's large skyscrapers lies scenic spots of natural beauty and this includes stunning Katara Beach. Nestled in Katara Cultural Village lies this spectacular stretch of coastline that offers so many adventure-style activities including water skiing, parasailing, jet-skiing, and gondola rides.
Best described as a relaxed atmosphere away from the city's hustle and bustle, Katara Beach is widely regarded as one of the coolest places to stay in Doha.
It is important to note there are some rules at Katara Beach with it being split into two parts; a family beach and a men's only beach, with single men not being allowed on the family beach and vice versa.
If you're traveling to Doha for the World Cup, the closest stadium to Katara Beach is the Ras Abu Aboud Stadium. This can be easily accessed from the Katara Metro Station.
The St Regis hotel design combines inspiration from the Arabian Gulf where sand dunes and ancient architecture meet. The hotel prides itself on being the finest address in Doha with guests describing their stay as a 'celebrity like treatment with top-of-the-range facilities and a world class service. It is just a short walk from the Al Qassar metro station.
Coolest Accommodation Option in Katara Beach: Mondrian Doha
The Mondrian Doha is a beautifully modern hotel with a unique contemporary spin. Equipped with incredible facilities, including lovely communal areas brightly decorated with abstract artwork along with a lovely spa and swimming pool. The hotel is also primely located in the center of a vibrant neighborhood with plenty of entertainment on your doorstep. The nearest metro station to the Mondrian is the Legtaifiya metro station.
Doha is known for its top-of-the-range luxury hotels and the InterContinental Doha Hotel certainly lives up to this reputation. The hotel is home to spectacularly decorated rooms along with incredible shared spaces including colorful gardens, a private beach, and beautiful spa facilities. The closest metro station is the Al Qassar metro station.
Things to See and Do in Katara Beach:
Indulge your adventurous side by experiencing one of Katara Beach's famous watersport activities
Wander around 5/6 Park (go at night to see the spectacular water fountains lit up)
Take a boat trip to Palm Island
Learn about space at Al Thuraya Planetarium
Have a picnic at Onaiza Park
Experience mystery at the Museum of Illusions Doha
ALWAYS sort out your backpacker insurance before your trip. There's plenty to choose from in that department, but a good place to start is Safety Wing.
They offer month-to-month payments, no lock-in contracts, and require absolutely no itineraries: that's the exact kind of insurance long-term travellers and digital nomads need.
SafetyWing is cheap, easy, and admin-free: just sign up lickety-split so you can get back to it!
Click the button below to learn more about SafetyWing's setup or read our insider review for the full tasty scoop.
So that's Doha! Home to beautiful stretches of coastline, incredible skyscraper views, and picturesque sand dunes. Hopefully, this guide has helped you get a clearer picture of where to stay in Doha and the best neighborhoods in the city. There's so much to choose from it's understandable that it can be a little overwhelming!
If you're still not sure where to stay in Doha, we highly recommend West Bay. It has a central location and vibrant atmosphere along with having plenty of places to explore, and some of the coolest accommodation options. It also has transport links to pretty much anywhere in the city, so it's ideal for first-time visitors.
If you have the budget for it, a stay at the Four Seasons cannot be missed. It provides one of the most luxurious experiences in the country and is one of the highest-rated hotels in the Middle East. Do you have a favorite on our list? Let us know in the comments.
Do you own an awesome hostel, hotel or apartment? Want to be featured in our list? Email [email protected] to find out how.
---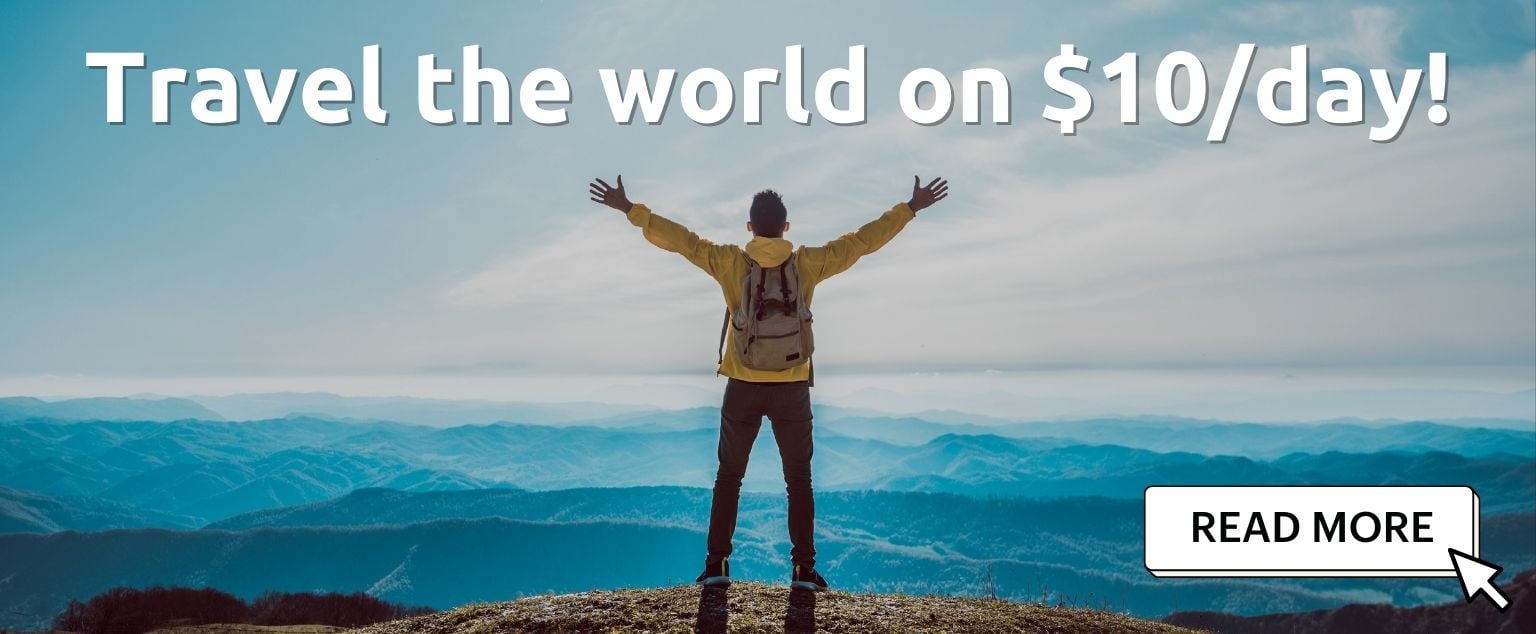 And for transparency's sake, please know that some of the links in our content are affiliate links. That means that if you book your accommodation, buy your gear, or sort your insurance through our link, we earn a small commission (at no extra cost to you). That said, we only link to the gear we trust and never recommend services we don't believe are up to scratch. Again, thank you!