If you are backpacking through Holland, then a stopover in Rotterdam is certain. Good choice! Amsterdam gets a lot of attention, though for different reasons. Rotterdam has its own very unique character and spirit and very much merits a visit.
This bustling Dutch port town boats some truly magnificent modern architecture, a fun pub scene, museums, and of course many, many accommodation options. Some of which are WAY pricier than others.
How does a backpacker go about finding cheap digs? Which hostels are the best hostels in Rotterdam for budget travelers?
To solve this question, I wrote this ultimate guide to the best hostels in Rotterdam for 2020.
You're about to get the inside scoop on a variety of awesome hostels in Rotterdam!
In writing this hostel guide, the goal was to make it easy for you to book your hostel, so you can spend more time focusing on planning your backpacking adventure and less time researching where to sleep.
The info is all here and ready for ya!
Let's go have a look…
Quick Answer: The Best Hostels in Rotterdam
The 10 Best Hostels in Rotterdam
Many backpackers in the Netherlands skip Rotterdam but not you! Let's look at some of the cities very best hostels.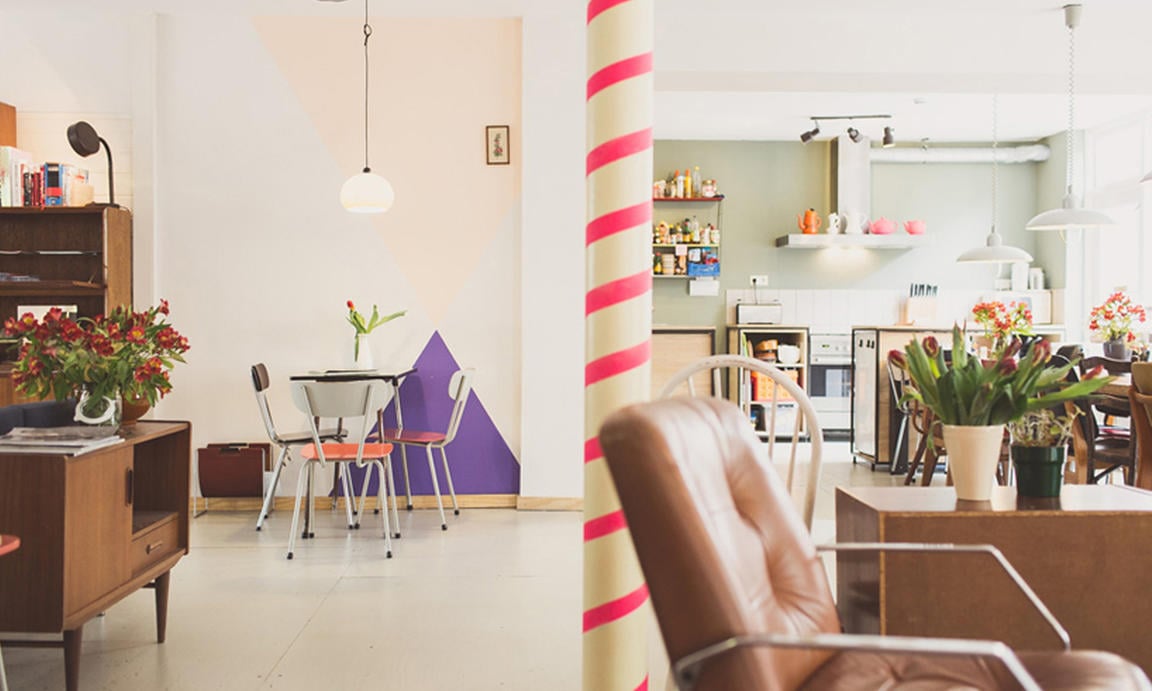 – $
– Self Catering Facilities
– Free Coffee (& Toast)
– Bicycle Rental
Overall, we think you'll find that Hostel Ani & Haakien is the best hostel in Rotterdam 2020, definitely. Why's that then? Well, with that typically Dutch cocktail of traditional and modern making it equal parts homely and design-y, this top hostel in Rotterdam is also well located, being just 600 metres from the Central Station. And that's great news: no-one likes traipsing around with hefty bags, do they? With its basic (but cool) and clean dorms, well-functioning kitchen, stylish common areas, Hostel Ani & Haakien is the perfect base for exploring Rotterdam – by bicycle, if you want! (Plus it's a bargain).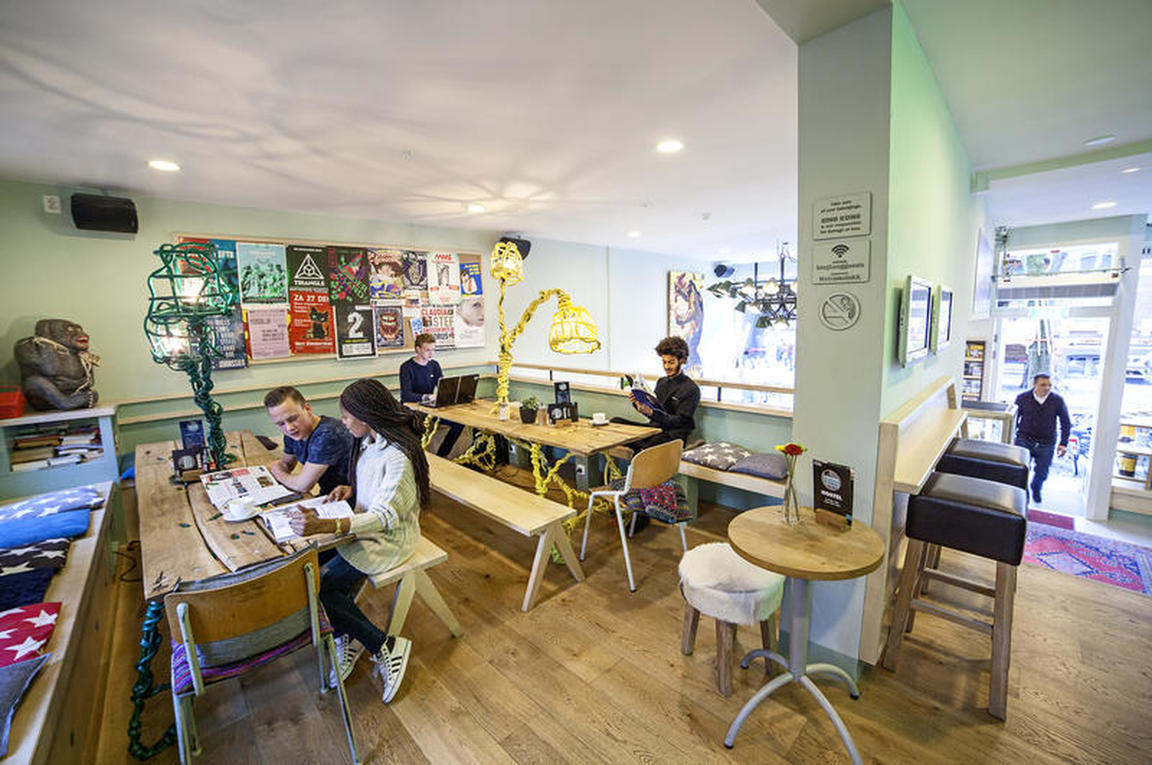 – $$
– Cafe & Bar
– Free City Tour
– Common Room
The best thing, or one of the best things, about King Kong Hostel, is its sheer amount of communal space: there's a 'movie basement' where you can watch films with new friends, chill on its many benches, plus when the weather's nice it spills onto the street outside with a sociable terrace. It's definitely in the running for best hostel in Rotterdam in 2020, too; with its design-led, boutique feel, it's more like a chic hotel than a youth hostel in Rotterdam, so you can meet new people AND be stylish at King Kong – though we don't know what the name's about.
– $
– Free Breakfast
– 24-Hour Reception
– Bicycle Rental
Not only is Hostel ROOM the cheapest, it's also a highly recommended hostel in Rotterdam – so whilst it's budget, it's also really really good. It's warm and friendly. There's a bar. And, in true Rotterdam backpackers hostel tradition, there's a definite boutique-type thing going on here – each room is differently themed, and all of them done with the utmost care. Plus the common areas here are V comfy. Though not muchcheaper than other hostels, if you're out to save pennies where you can, Hostel ROOM (capitals for emphasis?) is a solid bargain.
– $
– Terrace & BBQ
– Common Room
– Location
The aesthetic at Kingkool The Hague is basic yet design-y, a bit edgy, you know: think dorms bunks with frames made of old pipes, walls plastered with pinups, graffiti, mismatched wood panelling, things like that. We'd say it falls short of the coolest hostel in Rotterdam (though it is still pretty cool to be fair), but as for location the weirdly named Kingkool is pretty much smack bang in the heart of The Hague, and loads of other central sights of Rotterdam. This is somewhat reflected in the price, but still – it won't break your wallet.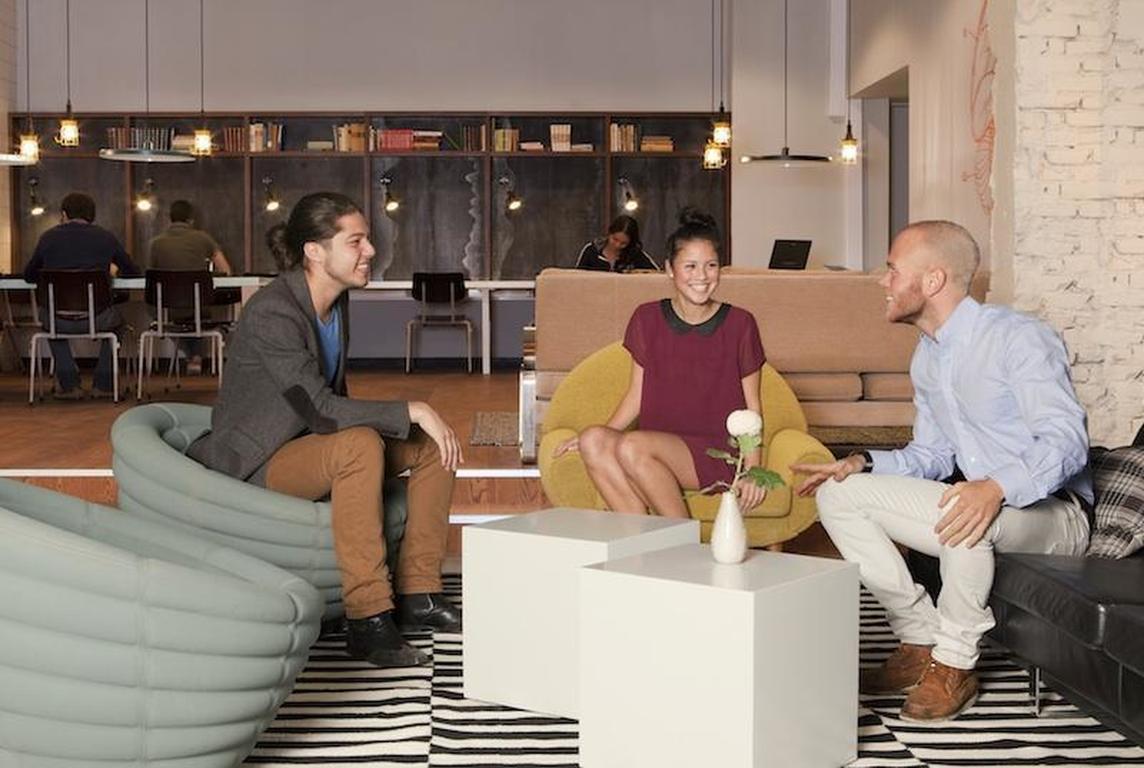 – $
– 24-Hour Reception
– Bar & Restaurant
– Tour Desk
Hmm, ok, so this is not a hostel – but if the idea of dorms is just too much for you to take, then you might as well book yourself into The Student Hotel. It's a decent price for a hotel, but relative to a Rotterdam backpackers hostel it's pretty pricey. To be fair though, it does bill itself as a 'community style hotel', meaning there's a lot of space for communal sitting, working, chatting, meeting, all that sociable sorta stuff. There's also a cafe/restaurant here that serves up tasty (and healthy) food, and the rooms are clean and stylish.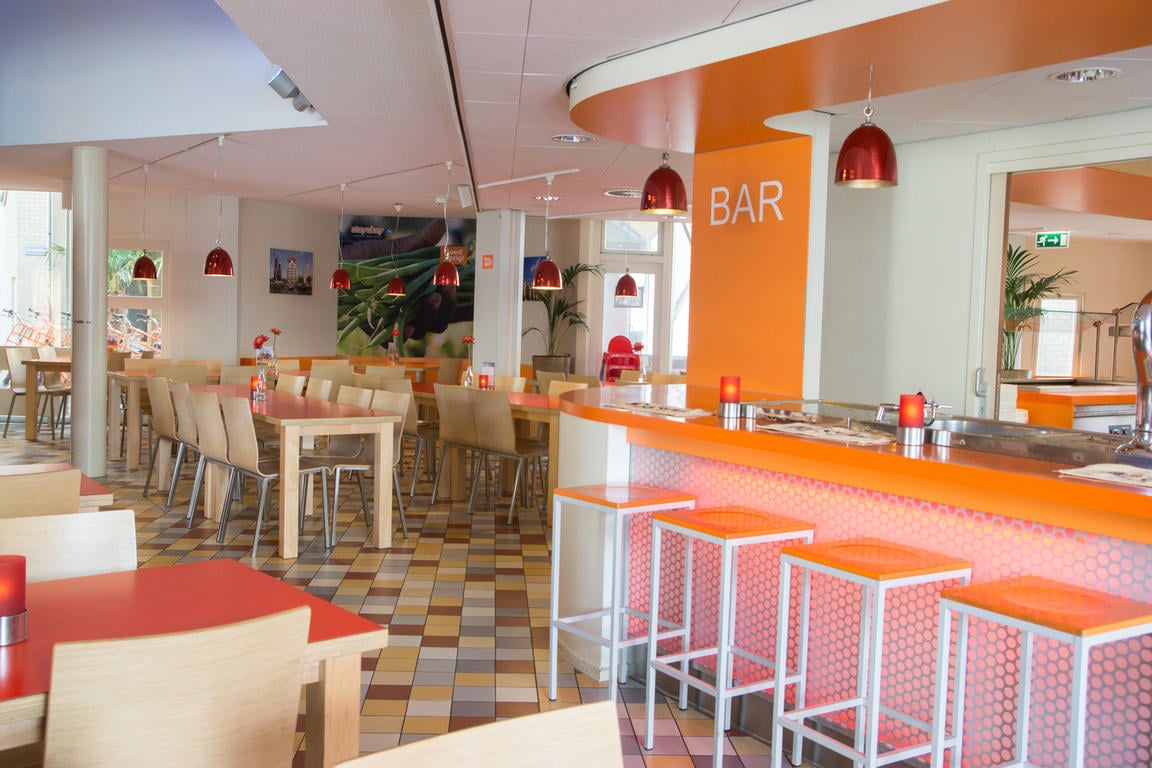 – $
– Free Breakfast
– Bar & Restaurant
– Iconic
Rotterdam is actually famous for its Cube Houses, so the chance to stay in them (and for not a bad price at all) is definitely something you should consider. As a couple you'd wanna stay somewhere you'll remember, and as far as the Cube Hostel goes you couldn't go wrong. In fact, it's probably the coolest hostel in Rotterdam. Each cube is stylishly decorated, angled at 45-degrees for a space-age feel, and do include dorms as well as private rooms. There's also a hip bar/restaurant on site. So if you're after a seriously unique budget hostel in Rotterdam, these iconic cubes will definitely do the job.
Best Hostel for Digital Nomads in Rotterdam – CityHub Rotterdam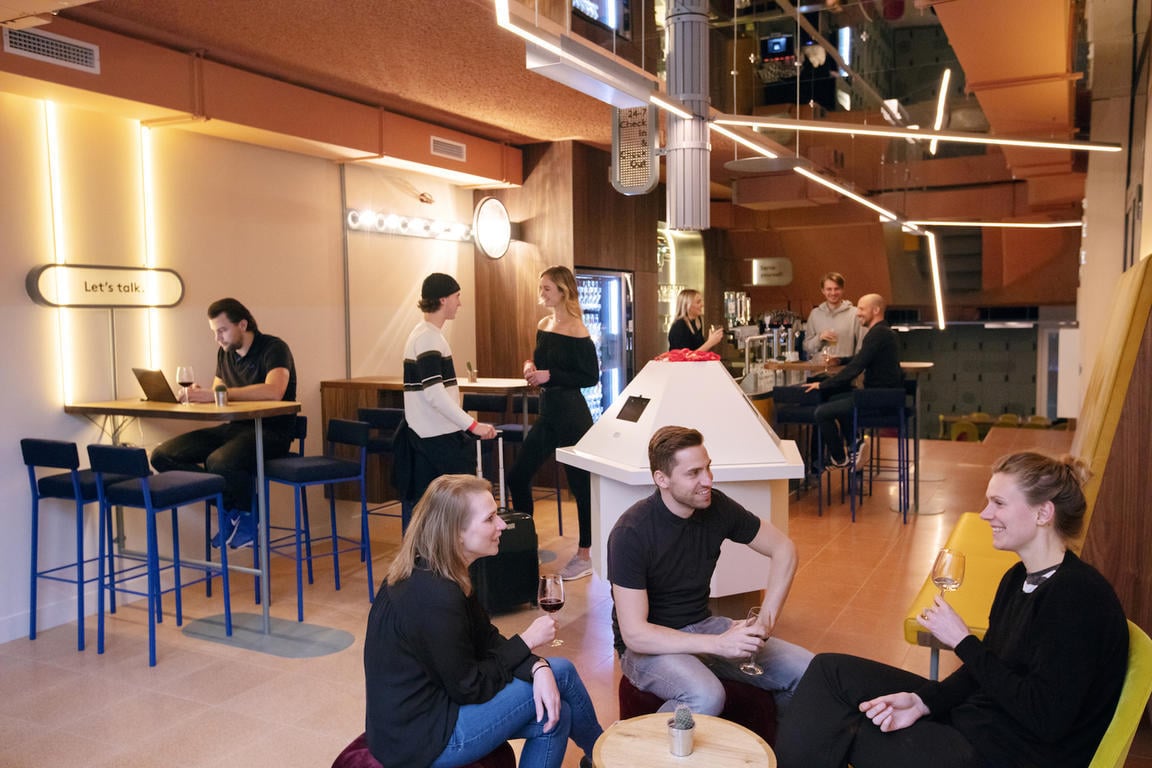 – $$
– No Curfew
– Luggage Storage
– Free Pocket WiFi
This is like, THE hostel of the future. Seriously. It's less like a Rotterdam backpackers hostel though, and more like a Japanese capsule hotel – except with more of a lavish futuristic vibe, less of the drunken-businessman-who's-missed-the-last-train-home feel. Each 'pod' at CityHub Rotterdam is a little slice of luxury, with a double bed, space to put all your stuff, plugs sockets and lights, whilst the bathrooms are sleek, modern gender-separated affairs, plus there's space to socialise and work downstairs. It's all top-notch. And the cherry on top? You get free pocket WiFi to take around Rotterdam. Now if that doesn't suit a digital nomad we don't know what does.
Best Hostel with a Private Room in Rotterdam – Sparks Hostel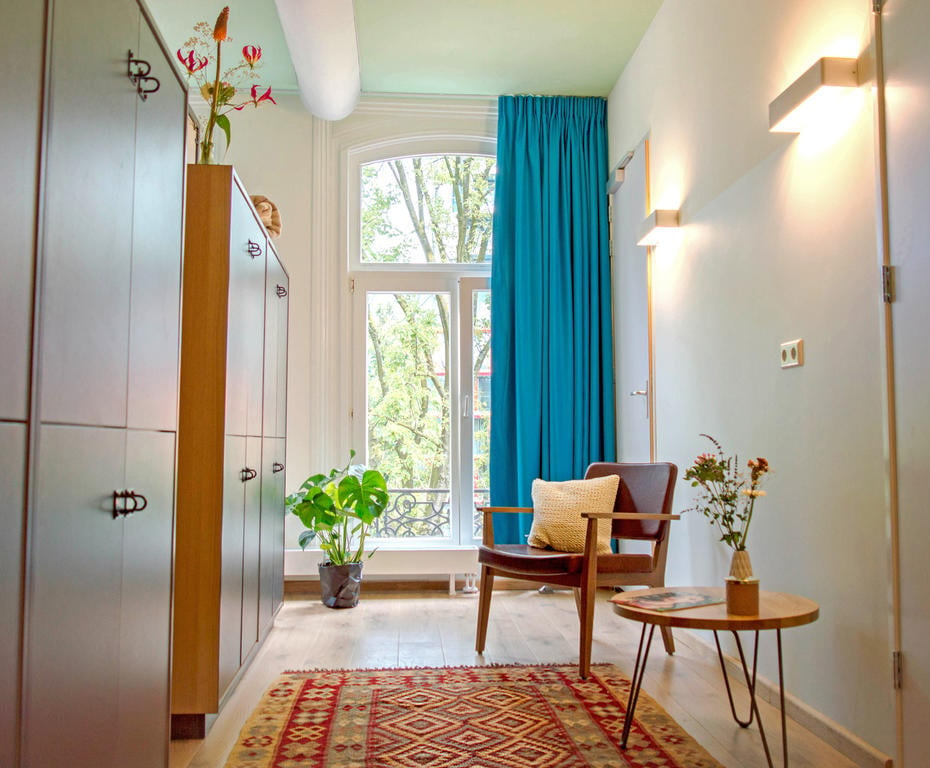 – $$
– 24-Hour Reception
– Self Catering Facilities
– No Curfew
Bunks with sliding doors for privacy and stairs instead of uncomfortable ladders (and no privacy) are definitely the way forward, and yep: Sparks Hostel's got 'em. That's the first of many points for this top hostel in Rotterdam, a firm choice right next to the Central Station. Add bedside plug sockets and lights to that. And don't forget the huge kitchen, oh and the lobby where you can chill with fellow travellers. Add a knock-out location, with shops, bars, restaurants, cafes and cultural hotspots, and you can see it's no wonder Sparks is a hugely recommended hostel in Rotterdam.
Things DO go missing sometimes…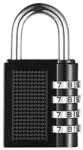 Psst! Heading to a hostel? Don't forget to pack a padlock! It's well worth having one so you can secure your locker and protect your stuff!
More Best Hostels in Rotterdam
Want to stay in the party district or maybe somewhere more laidback? Decide on where to stay in Rotterdam before booking your hostel.
– $$$
– Self Catering Facilities
– Bar
– Air Conditioning
Youth Hostel The Hague – it's unimaginative, but it definitely says what it does. It's a youth hostel in Rotterdam close to The Hague. And if what you're looking for is culture and tourist sights – traditional Rotterdam – then you'll be staying at the right place here. It's pretty cosy and the rooms are basic but well designed. However, you will be paying that P for the location (literally in the heart of The Hague), whilst also staying in a traditional Dutch townhouse. But if that's what you want we say go for it. Plus it is close to the fun and many of the main Rotterdam attractions.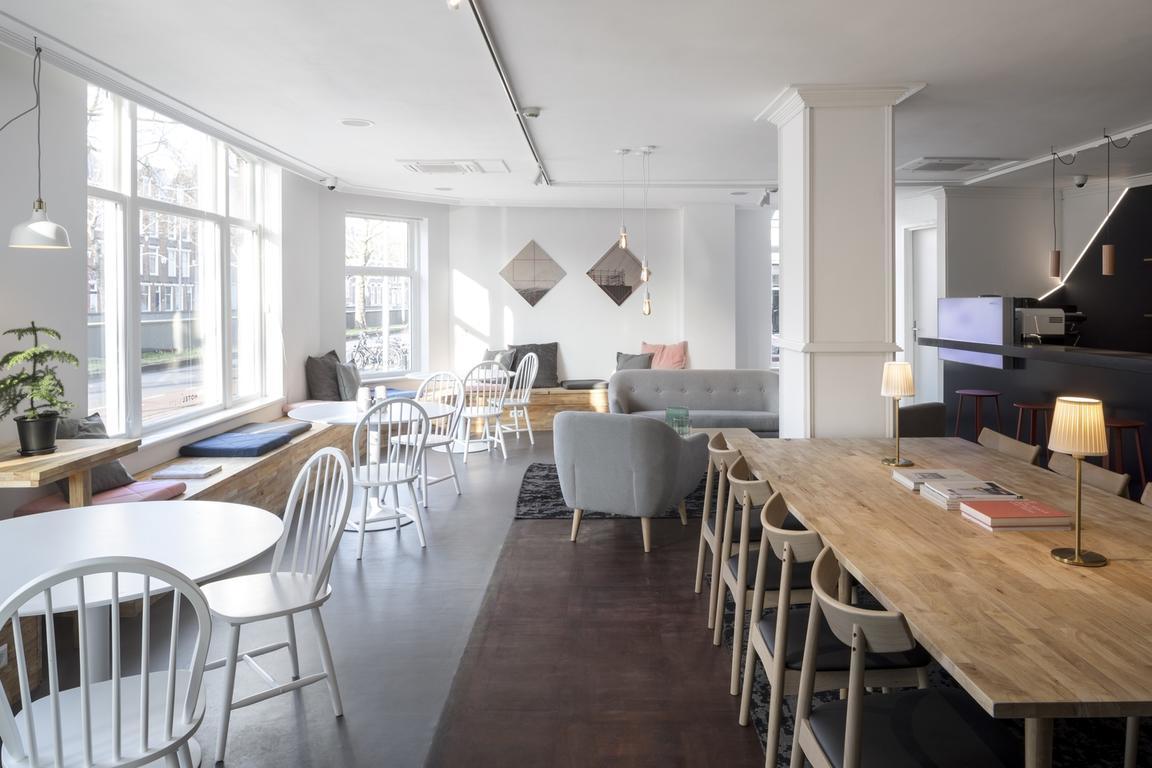 – $$$
– Bicycle Rental
– Heritage Building
– Luggage Storage
Man, whatever this building used to be it's flipping impressive. So if the words historical and heritage get you going when it comes to places to stay then you'll be very pleased to know that Hotel Light is a (relatively) cheap option when it comes to hotels in the city – though it is not exactly a budget hostel in Rotterdam. However, it does have a communal kitchen, and ample space in the lobby for sitting around, meeting-and-greeting, or working. And in classic Dutch fashion things are stylish and classy here – including the rooms. Couple that with the amazing building and you got yourself a very solid option for staying in Rotterdam.
The Best Travel Backpack?!
Pssssst! Not picked the perfect travel backpack yet? The Broke Backpacker team has tried out over thirty backpacks this year! Our favourite carry on backpack is the Nomatic Travel Bag.
Read our full review!
What to Pack for your Rotterdam Hostel
Pants, socks, underwear… Here are some other items you might not have thought to pack.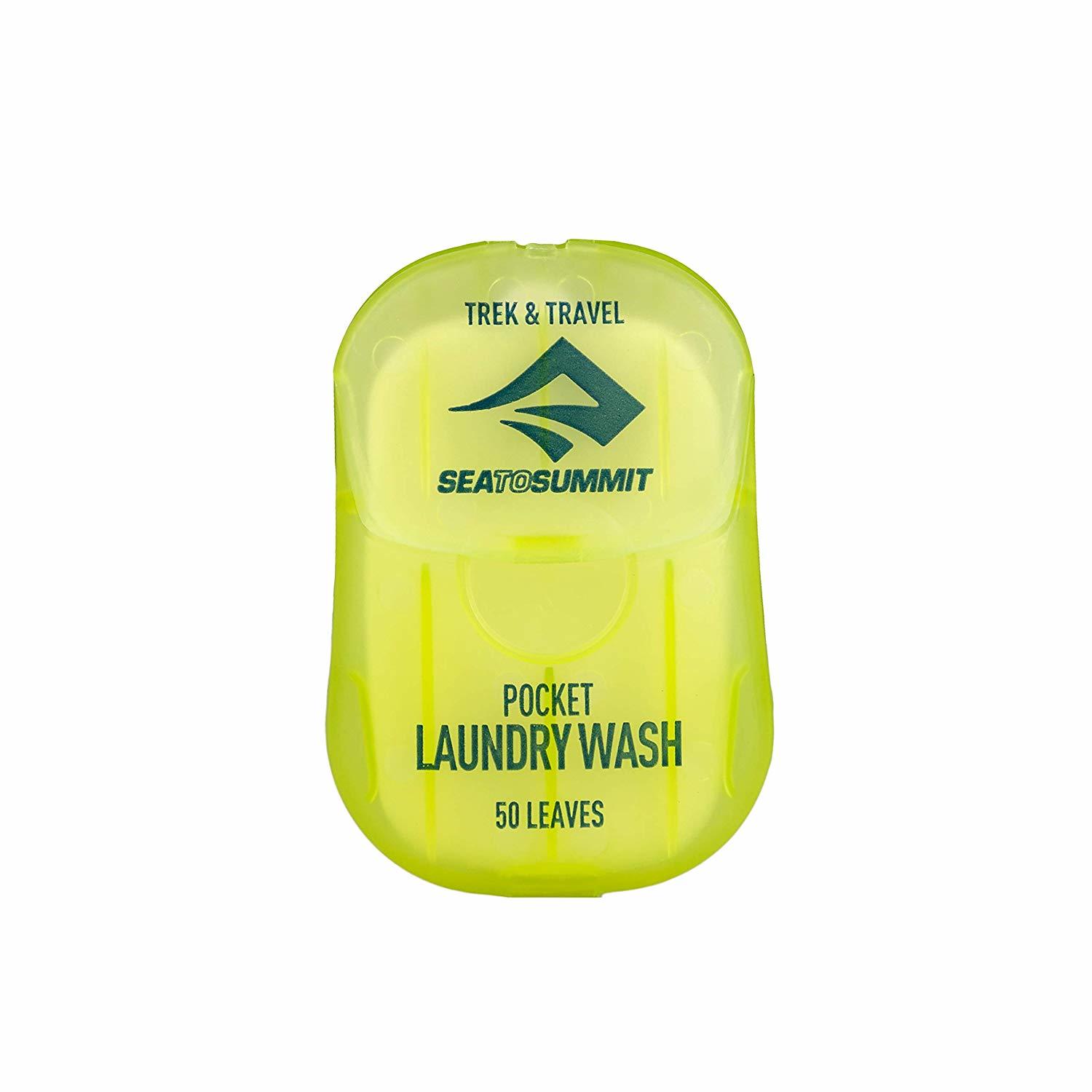 1. Sea to Summit Travel Soap: The Sea to Summit multipurpose soap leaves are the perfect hygiene travel companion. The individual, Leave-no-Trace-certified strips are great for keeping your hands clean before you eat in that dodgy but delicious restaurant. There are also little strip packs for laundry, shampoo and shaving.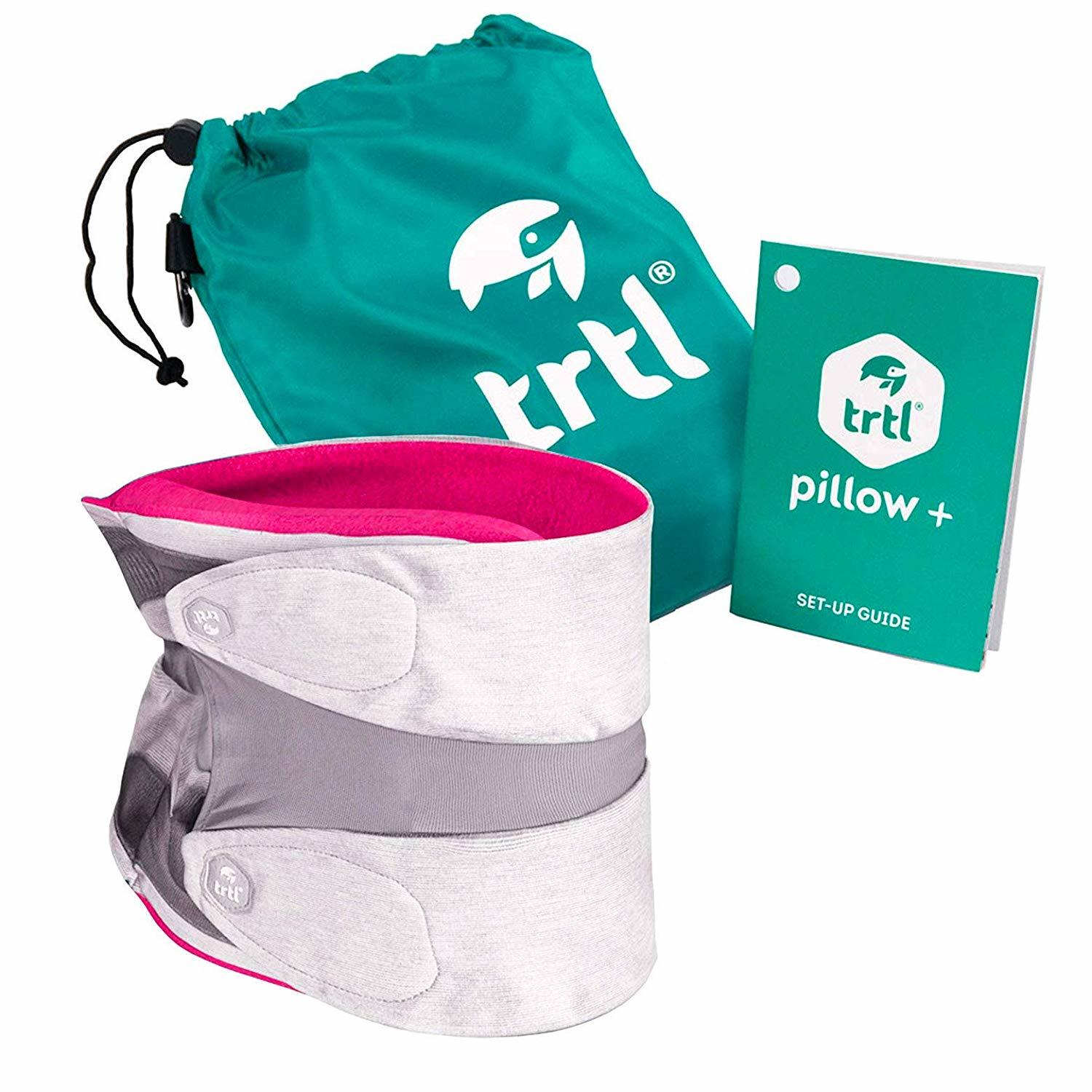 2. TRTL Travel Pillow: Long flights and bus rides are quite uncomfortable (most obvious statement of the day). Most travel pillows… Well, you know how they are. TRTL travel pillow is different. I mean, look at it! It'll cuddle you to sleep every ride and it does a pretty damn good job of supporting your neck so you don't get that stiffness or legendary popping when you stir.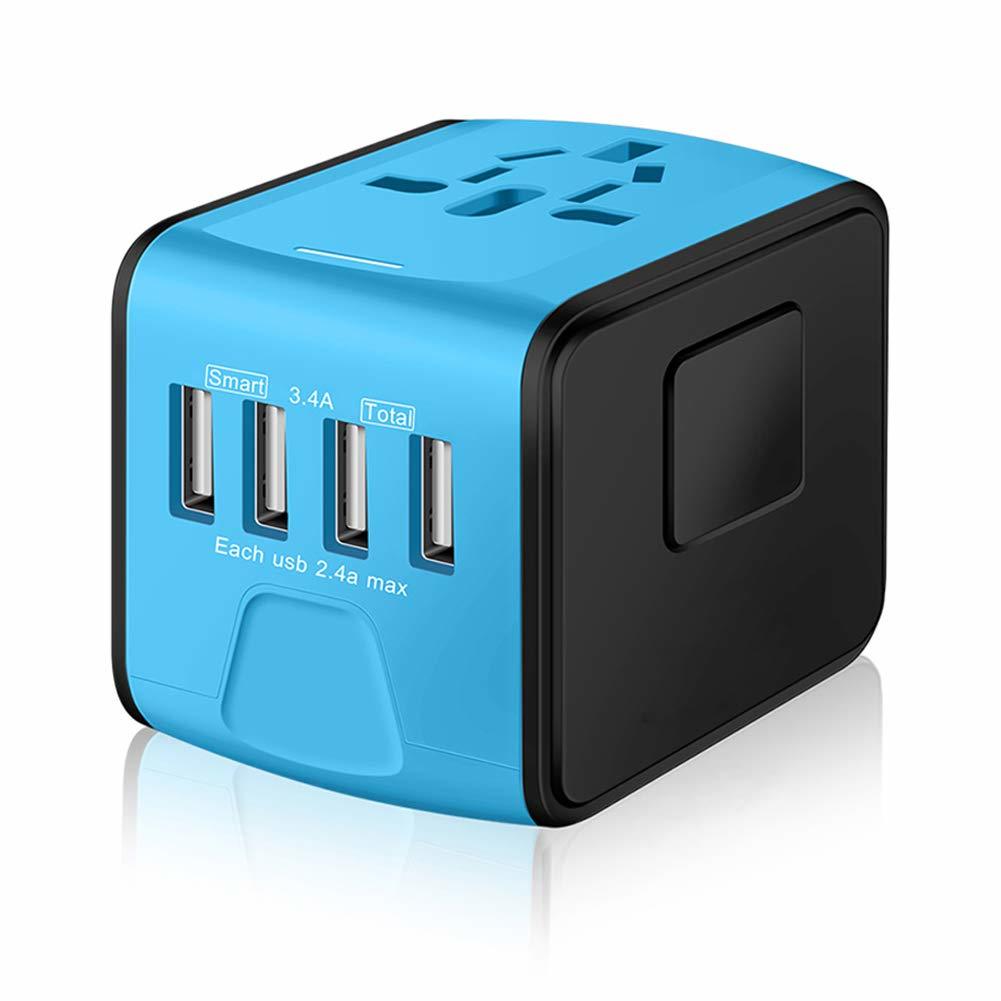 3. Universal Travel Adapter: Not every country has the same electrical plug style, so carry along a universal travel adapter. You'll want one that covers varying voltage levels, has protection from power surges, a fried laptop is not fun, and enough ports so you don't have to spend all day individually charging your devices.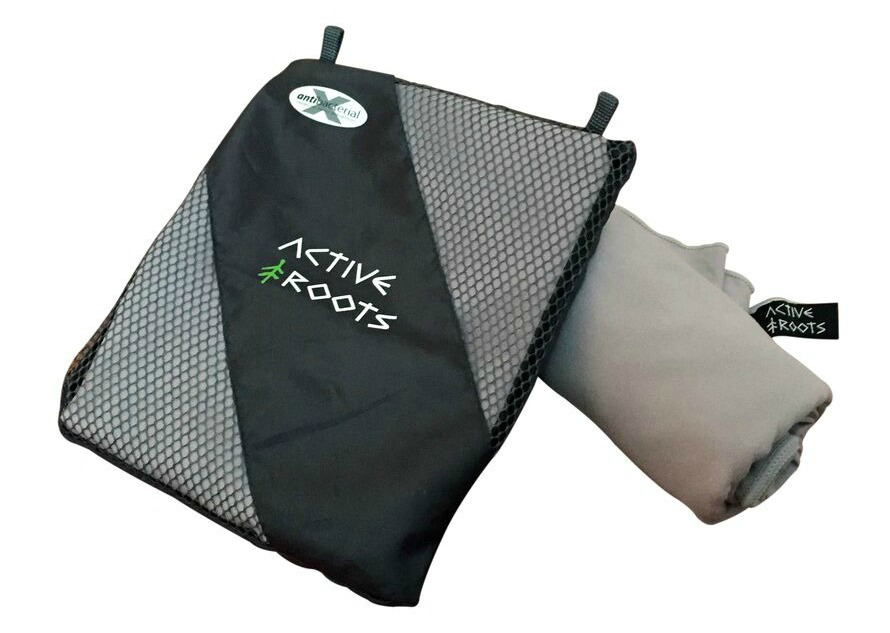 4. Active Roots Microfiber Towel: Having your own towel is a must when traveling since most hostels don't provide them. Plus as a backpacker, use of a towel will extend further than just showers, it's a minimalist yoga towel and a great beach blanket/towel combo! The Active Roots Microfiber Towel is really the best solution for backpacking.
5. Headphone Splitter: You're the one with the Netflix account and your friend wants to watch too? But you don't want to share headphones? And you're good people who wouldn't disturb your dorm mates? That's not going to be a problem with this Headphone Splitter! Plug in two pairs of headphones at the same time, so both of you are able to listen to music or watch shows simultaneously. It comes in handy and won't weigh you down.
6. Active Roots Toiletry Bag: Keep your bath-and-beauty items organized and in the right place with this water-resistant bag. With large compartments, mesh and enclosed clear sections, you can fit everything you might need inside. Hang it up or let it stand on its own – this bag is a must-have for dorm-lifers.
Why you should travel to Rotterdam
Well my friends, that's all I got; we have come to the end of my guide to the best hostels in Rotterdam for 2020.
Now you are armed with all of the important details you need to book a hostel of your choosing. I hope you found this hostel guide to be helpful!
There really is so much to get into in Rotterdam, that finding the right hostel and getting some solid rest is very important!
Still unsure of which hostel to book? If you have a case of hostel-information-overload (HIO) than I recommend that you book my top pick for the overall best hostel in Rotterdam: Hostel Ani & Haakien. Happy backpacking!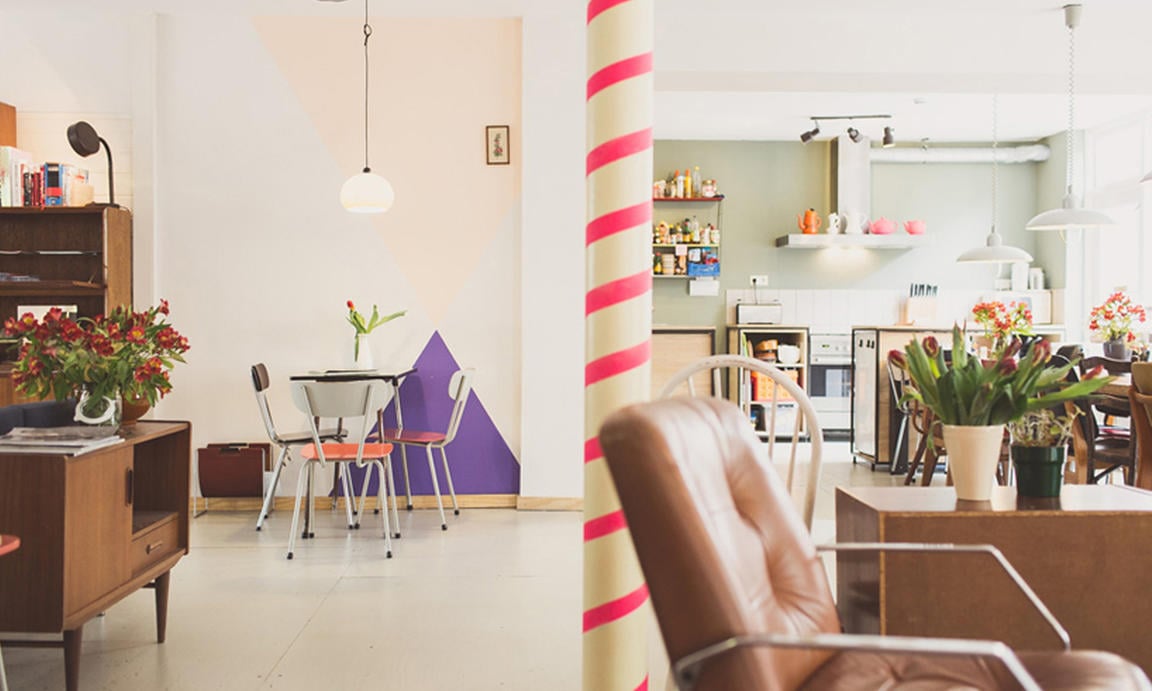 Travel Safety Tips for Rotterdam
Don't forget to sort your travel insurance! We've put together a roundup of the best travel insurance for backpackers – check it out here, or if you're low on time, get a quote from World Nomads now, our favourite travel insurance provider.
Over to you
By now I hope our epic guide to the best hostels in Rotterdam has helped you choose the perfect hostel for your adventure!
If you think we've missed anything or have any further thoughts, hit us up in the comments!
Yay for transparency! Some of the links in this post are affiliate links. This means that if you book your accommodation through the site, The Broke Backpacker will earn a small commission at no extra cost to you. Your support helps keep the site going.