Keen to discover one of the coolest, most underrated countries in Europe? This backpacking Czech Republic travel guide will show you how!
The Czech Republic is a truly amazing and magical country in Central Europe, full of quaint and charming towns and villages, medieval cities and incredible architecture, rugged woods, hilltop castles, and of course beer that is cheaper than water.
Backpacking in the Czech Republic is a chance to experience one of Europe's most fun destinations whilst somewhat venturing off the Western European backpacking trail.
That said, Prague has become a regular itinerary stop for backpackers in search of a good time. Known for its cheap(ish) accommodation and even cheaper beer, Prague has joined the likes of Budapest and Vienna on the summer backpacking trail.
For that reason, Prague is no longer a hidden destination; the crowds definitely reflect that.
Fear not, however, because, at the Broke Backpacker, we always emphasize how to travel on a budget and get off the beaten track. This travel guide for backpacking Czech Republic will cover Prague in detail, but we definitely don't stop there.
This is the only Czech Republic travel guide you'll ever need to get a layout of the entire country…
Get tips and honest advice on where to go backpacking in the Czech Republic, backpacker accommodation, suggested Czech Republic itineraries, top things to do in the Czech Republic, how to travel, daily travel costs and budget hacks, and much more!
A truly fantastic adventure awaits you in the fabled land of the Medieval land… Let's dive right in!
Why go Backpacking in the Czech Republic
Of course, you can't go backpacking in the Czech Republic and not go to the capital of Prague. This is where you'll fly or train into, and then get lost among the gothic alleyways and rich history.
We're suggesting that you don't just stop at Prague because the main zones, Charles Bridge, and downtown center can sometimes feel like Disneyland in the summertime, and not in a good way.
To be honest, Prague is a beautiful city not to be missed, but it's going to be hard to get a real feel for Czech culture if you don't branch out of the capital city.
Below we've covered 2 itineraries for the Czech Republic that will inspire you to get a bit off the beaten path…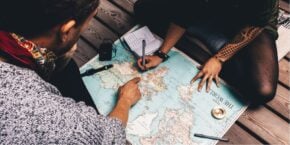 Heading Off-Grid? • Download This Guide as a PDF!
Sign up to The Broke Backpacker's EXCLUSIVE VIP AREA below and download our top backpacking guides as PDFs – go offline with peace of mind!
Looking for a Czech Republic backpacking itinerary? Whether you have a few days or a few weeks, I have assembled a couple Czech Republic backpacking itineraries to help you make the most of your time here.
These backpacking routes can easily be combined or customized according to your own time frame and plans!
#1 Czech Republic Itinerary 5 Days: Exploring two Cities
While these are two of the most popular cities in the Czech Republic, they are equally as magical. Plus, most tourists only visit Ceský Krumlov as a day trip, which is a total shame.
Start your trip in Prague, Czech's capital and one of Europe's most romantic cities… with a fun nightlife of course. Prague is most famous for its remarkably well-preserved Old Town – don't miss the beautiful clock tower, which you really can't if you look up – hilltop castle and park, Charles bridge, a thriving, vibrant New Town, and historic Jewish quarter.
Honestly, the best thing to do in Prague is simply get lost and wander around, taking in the Art Nouveau facades and medieval architecture. The next best thing to do is swing by the countless, lively pubs serving up the best pilsners you will ever have in your life. And the best thing: Prague is an affordable city – perfect for travelers on a budget!
Next, we're heading to Ceský Krumlov, a charming town with a colorful castle and river to canoe on or hike around. Again, the best thing to do here is simply take in the vibes and architecture, and slow down.
#2 The Czech Republic 2 Week Itinerary: The Whole Thing
2 Weeks in the Czech Republic: The Whole Thing
With at least 10 days in the Czech Republic, you can really see a lot of this country. I have made this itinerary completely accessible by the train system in the Czech Republic; buses are good too, and maybe the cheaper option depending on the route, so consider using both modes of public transportation when booking.
That being said, having a car is a fantastic way to explore the Czech Republic and the countryside. With a car, you can stop in smaller villages on a whim, go wine tasting, and cover more ground in a shorter period of time.
Like the first itinerary, we'll start with three days in Prague. Get your orientation here in Prague; explore the hillside castle and Old Town; hit the town for a fun night out or two; drink pints and try some local fare.
Next, we'll do an overnight at Kutná Hora, a well-preserved city once home to the world's largest silver mine and best known for its cathedral and structures built with the riches from the mine.
Afterward, we're off to Olomouc. This is a university town full of vibrancy and culture. Visit the grand square, churches, museums, and grab a pint of Czech Pils, of course.
Not really into beer? (Even though you're in the #1 beer drinking country?) Go wine tasting in the Mikulov Valley near the town of Pavlov. If you have your own wheels, it will be much easier to explore the Mikulov wine region.
Next, go to Telc, a great base to explore the southern Czech towns and go hiking in the Czech Republic. Telc itself has a spectacular main square.
You can visit Slavonice near the Austrian border; expect wonderful hiking trails and forests. The nearby towns, Tcebo and Tcebí, are great for exploring Jewish history too
Head to Ceský Krumlov; spend a night here and explore this bohemian city!
Now, if you have more than 2 weeks, you're still full of energy after a lot of hopping around, or you're a beer connoisseur, I suggest stopping through Plzen.
There is a lot of great architecture here, but it's also famous for its breweries, specifically Urquell Pilsner. You can also explore St Bartholemew's Cathedral, the Great Synagogue, and Town Hall as well.
Chances are, you will fly out of Prague at the end of your journey, so we will loop back around to Prague for another 1-3 days.
You can do some great day trips from Prague without having to change accommodation so many times. (If you are continuing on south instead, then tack on the day trips at the beginning of your Czech Republic trip.)
If you're into castles – if you're visiting the Czech Republic for 2 weeks I imagine you are – take a day trip to the Konopišt Castle, the former residence of the Habsburg Archduke Franz Ferdinand and his Czech bride. Be sure to take a tour to really understand the history.
You can also visit the Neo-Gothic residence of the same Archduke Ferdinand, Karlštejn Castle. While a bit farther, attempt a side trip to Karlovy Vary, a charming spa town that I will cover in the next section.
Places to Visit in the Czech Republic
You will inevitably end up in the Czech's magical capital, so strap on your walking shoes and get to exploring! Prague is most famous for its well-preserved Old Town Square, which is truly beautiful. Once the city's main marketplace, this is now the center of one of the world's best Christmas markets. Look up at the Old Town Hall Tower and astronomical clock!
Okay, if the crowds aren't bad enough in the square, brace yourself for Charles Bridge. It really is remarkable, but I admit I took one look at the hordes of selfie-sticks and walked away. I highly suggest walking across this bridge as early as possible, maybe even sunrise for full effect. However, there are plenty more things to do in Prague!
That said, this area is pretty cool in the evening time. One evening I saw one of the best musical street performing groups I've ever seen around the bridge. Surrounded by the Gothic and Baroque architecture, it was magical.
There are so many places to visit in Prague, take the time to plan your trip here to make the most of it.
Crossing the Charles Bridge from Old Town, you'll enter Lesser Town. This is where the infamous John Lennon Wall is located. It's quite touristy but still pretty cool, especially if you're into street art.
When I visited the wall, a musician was playing the acoustic version of "All You Need is Love." Need I say more?
You can also get yourself a workout and climb up the hill of Letna Park. This is a popular spot to hang out for drinks, so grab yourself a $2 beer at the beer garden.
Speaking of beer, try to find the most local pubs you can and try as many Czech beers as you can. This is the country that first brewed a pilsner, which – by the way – is nothing like your average pilsner back home.
If you're visiting Czech in the summer, check out some of their beer gardens. Riegrovy Sady is a local favorite.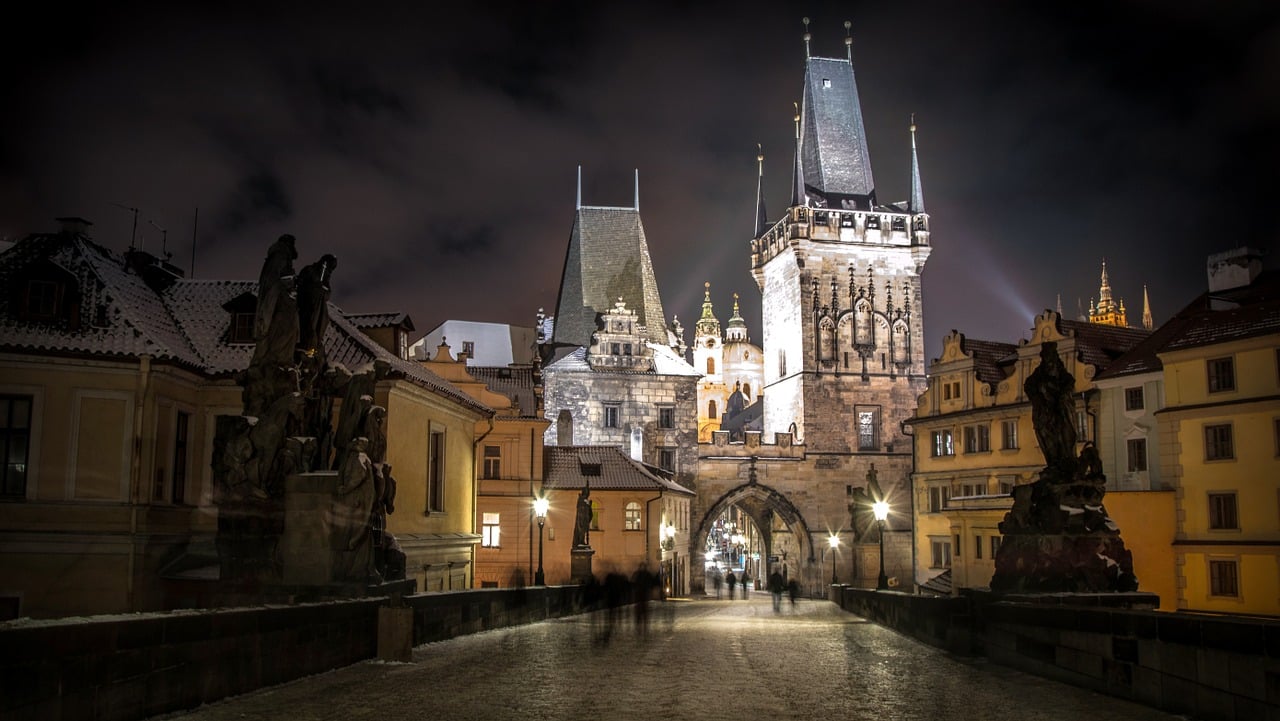 The Josefov area of Prague is known as the city's Jewish Quarter. Here you'll find the Old-New Synagogue, the Jewish Museum, cemetery, and former house of the famous writer Franz Kafka.
Additional reading – Check out Prague's 5 best neighborhoods to stay in! and be sure to check out our guide to the best hostels in Prague!
Day Trips from Prague
As I mentioned in the Czech Republic itinerary, you have plenty of opportunities to take a few day trips to castles and nearby towns. One that I mentioned is called Karlovy Vary, a hot spring town believed to have healing waters for tumors and poor digestion.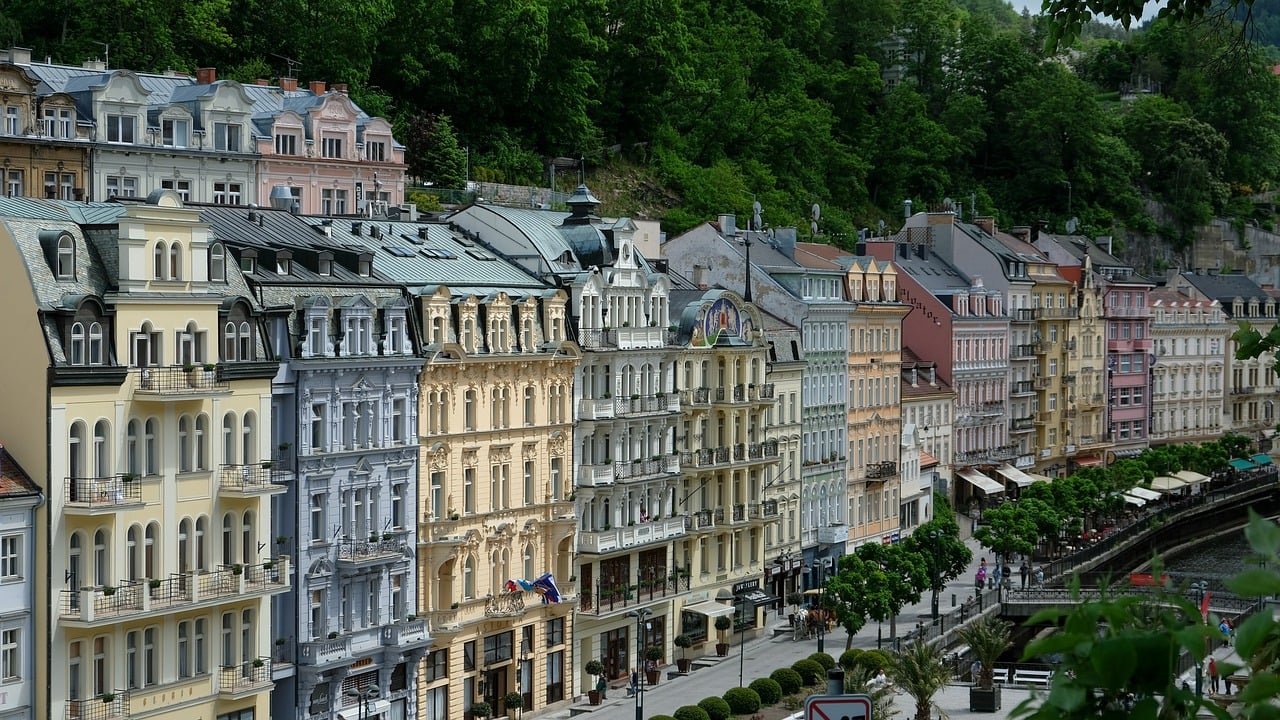 You should also head to Plzen to visit the Pilsner Urquell brewery among others and explore the St Bartholemew's Cathedral, the Great Synagogue, and Town Hall.
Farther out from Prague, you can visit Kcivoklát Castle in a forested countryside. While farther out from Prague with fewer English-speakers, it's a great castle to visit away from the crowds! If you have a car you can also visit a few cool sites on the way.
Backpacking Kutna Hora
This town once prospers due to its large silver mining, which was under German control at the time – think the 1300s and on. Because of its riches, the town is home to pretty incredible Gothic buildings including the St. Barbaras Church.
Check out the museum called Stone Haus, the Ossuary (bone house) and other Gothic Churches while visiting Kutna Hora. You can see this town as a day trip, as it is on the slower side.
Backpacking Olomouc
Olomouc was originally a Roman fort called Mount Julius. There is quite a bit of history to see here!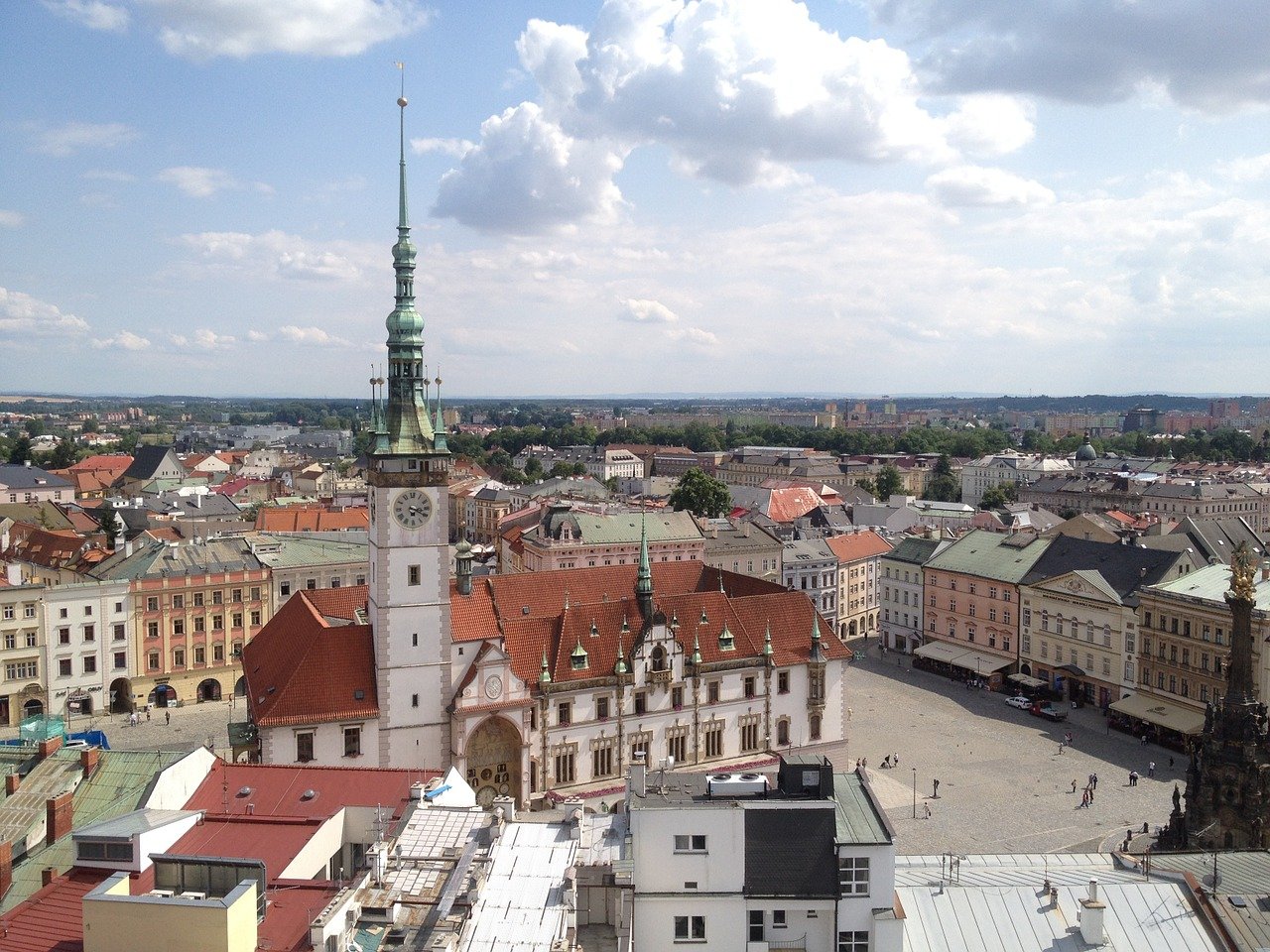 You can't miss the Olomouc Castle that dates back to the twelfth century, nor the Saint Wenceslas Cathedral. The rest of the town is home to baroque fountains, art museums, and the spectacular astronomical clock, which just might be more impressive than Prague's…
Travel CHEAP and Make a Difference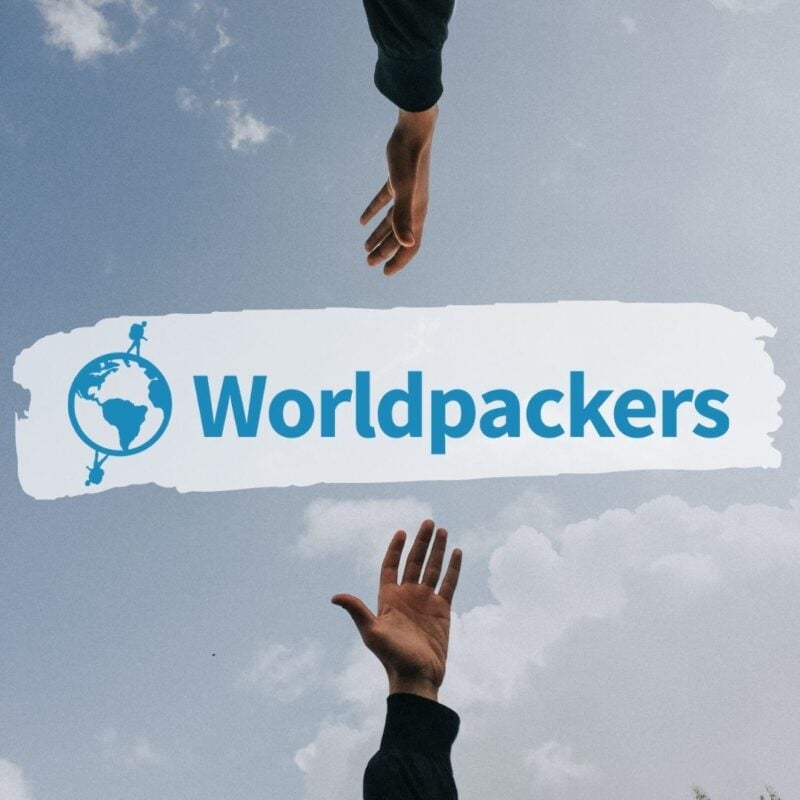 Worldpackers connects travellers with hostels, schools, NGO's and many more. Get free accommodation in exchange for volunteering a few hours a day. You won't just save serious $$$, you'll experience a different culture, cool projects, meet new people and integrate into the community in a different way.
Broke Backpacker readers get a $10 discount when you sign up. Use the discount code BROKEBACKPACKER. Plus, get 3 free months on your membership during their summer promo!
Travel well with Worldpackers
Backpacking Telc
This southern fairytale town in the Moravia region has a colorful historic center ripe with renaissance architecture. If you're interested in Renaissance style architecture, check out the Holy Ghost, local Jesuit Church, and chateau.
The square looks straight out of a Grimms Brother story. As I mentioned in the second Czech Republic itinerary, this is a good base for the other southern towns as well the town of Slavonice.
Backpacking Cesky Krumlov
Probably the next most famous destination behind Prague is the bohemian, beautiful town called Cesky Krumlov; think cobblestone streets and brightly colored facades. If you have the time, opt to stay overnight rather than a day trip.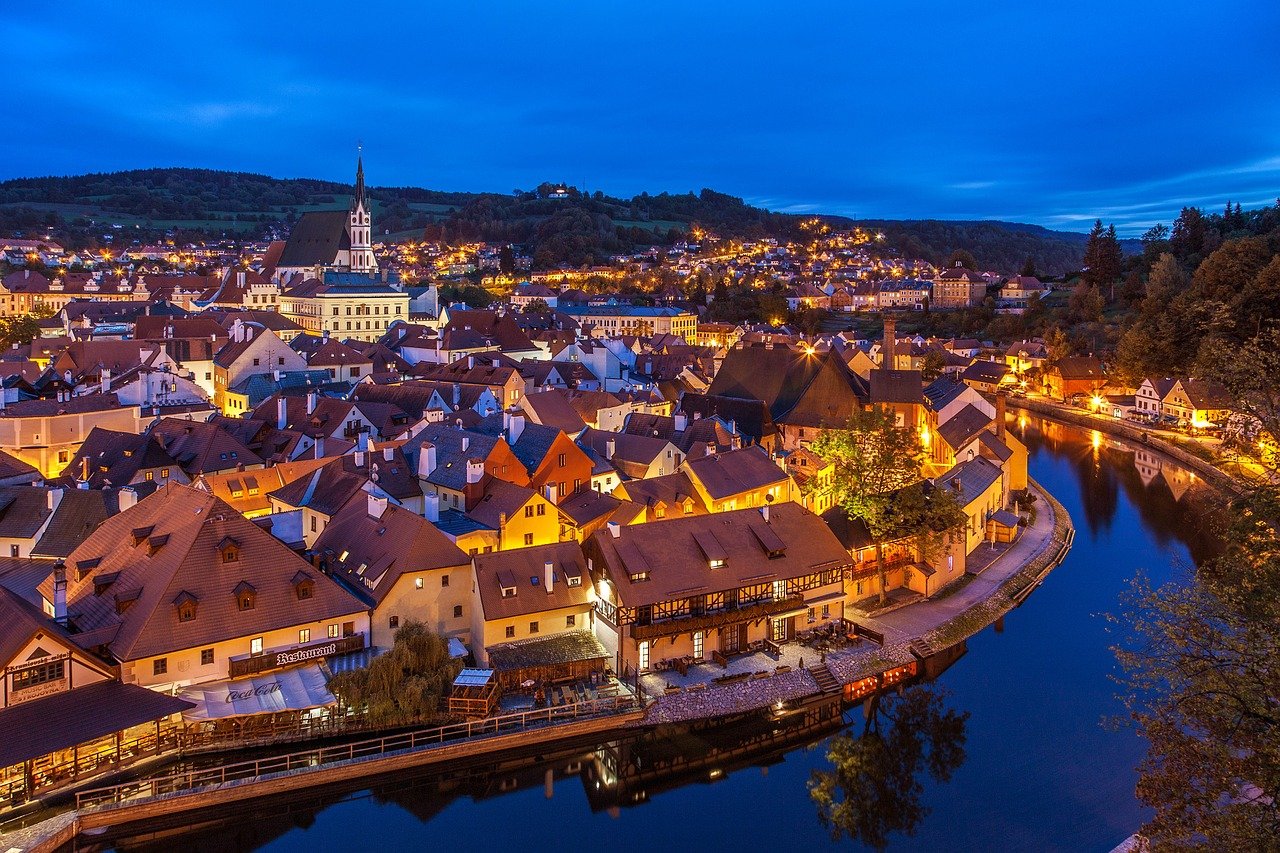 While in Cesky, visit the large Bohemian Castle along the river. This is an awesome town to explore the shops, hike around, eat local food, canoe on the river, and wander alleyways without so many crowds as Prague.
Getting Off the Beaten in the Czech Republic
To get off the beaten path, all you really have to do is stray away from Prague. Even in the capital city, go explore some of the outlying neighborhoods away from the hillside Castle, Old Town, and Lesser Town, and you'll find yourself among the daily life of Czechs.
The next best way to get off the beaten path is to rent a car! Go explore the southern part of the country which is absolutely stunning, both with medieval towns and villages and ample hiking trails! Or go North!
Honestly, I haven't been to or read much on the north, meaning there is plenty to be explored.
Is This the Best Backpack EVER???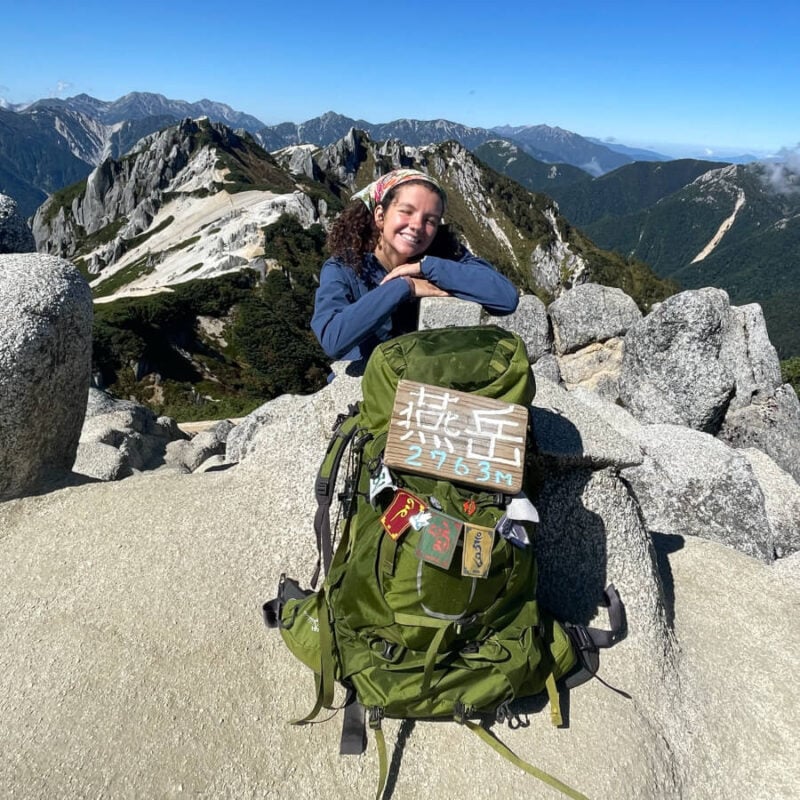 Top Things to Do in the Czech Republic
Below I have listed the 10 best things to do in the Czech Republic:
1. Explore Prague
You can't visit the Czech Republic and not visit Prague. Explore the Old Town, hillside castle and other amazing, famous attractions, then continue to my #2.
2. Also, Explore the Smaller Villages and Towns
Let me let you in on a little secret about the Czech Republic if you haven't already guessed, the entire country is full of magical places and beautiful architecture, well-preserved buildings, and churches with the likes of Gothic, Baroque, Renaissance and Roman styles.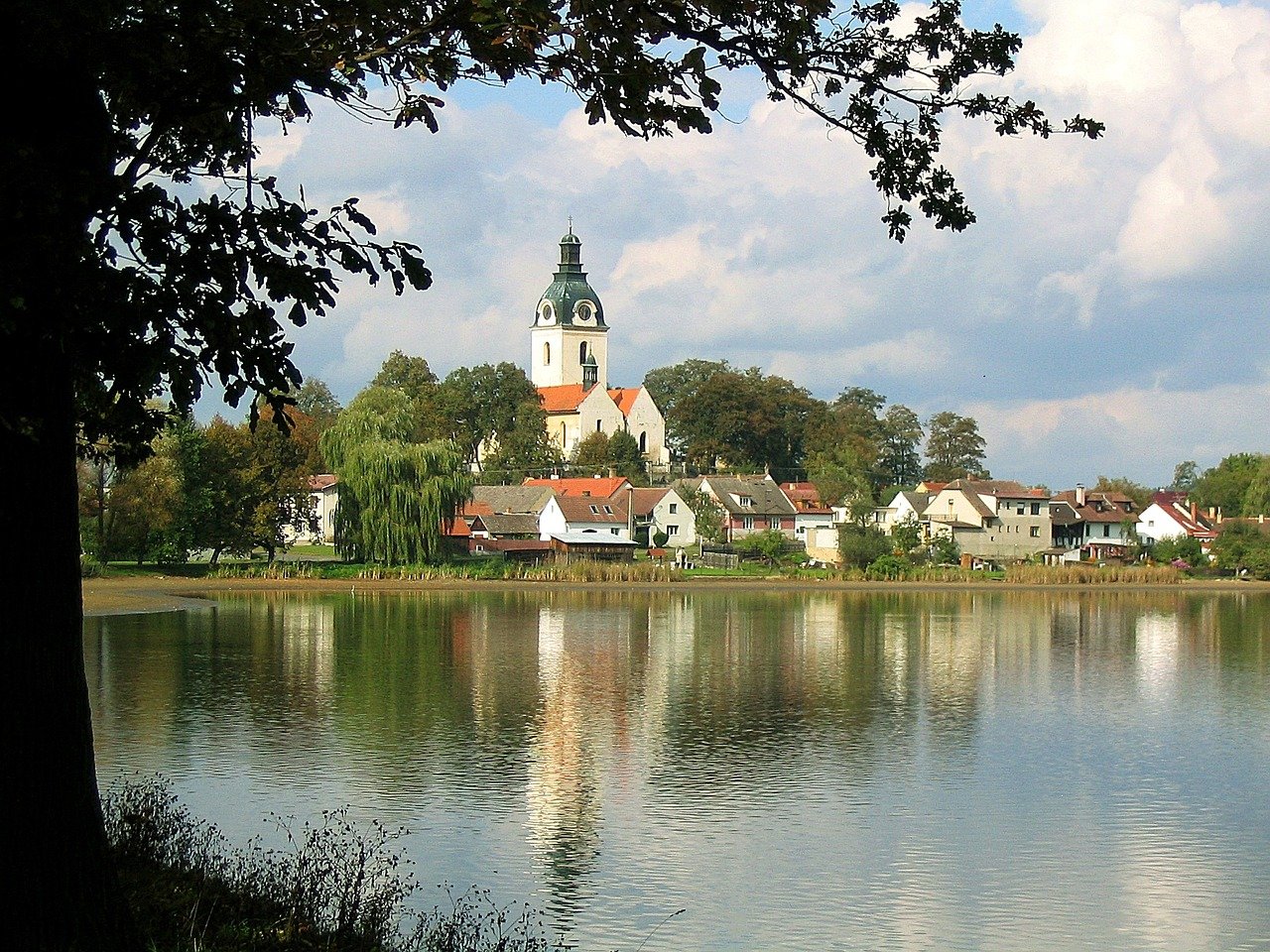 Everyone talks about how beautiful Prague is, and they are not wrong. They also talk about how crowded Prague is… year round. They are also not wrong.
Escape the city; grab a train or rent a car; get out to the countryside and explore Czech's other dreamy, fairytale cities and towns.
3. Visit the Prague Castle
The 1,000-year castle is the largest ancient castle in the world! It has played home to Holy Roman Emperors and Bohemian Kings and more. Walking around the ground is a wonderful way to spend part of your day in Prague.
To be honest, I've heard mixed reviews about entering the castle, so we didn't pay to go in. The lines were quite long, so if you are set on going in buy a ticket in advance or show up really early.
4. Visit more Castles
Speaking of Prague's castle, this country is home to the most ancient castle in the world (in Prague) alongside some of the most impressive castles in the world. Be sure to explore a few, like Kcivoklát Castle, Konopišt Castle, and Karlštejn Castle.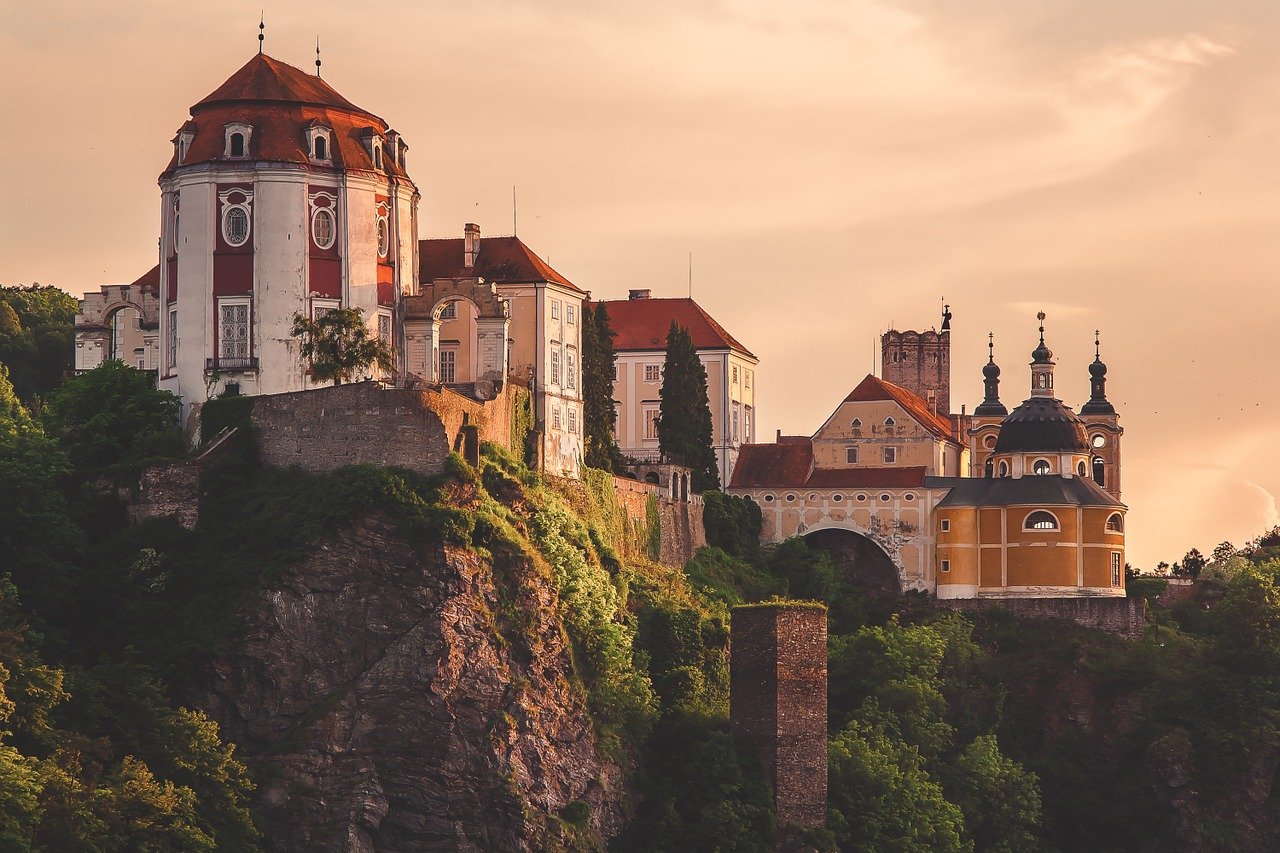 5. Visit Prague's Old Town Square and Beyond
I've already mentioned how beautiful Prague's Old Town Square is, as well as how crowded it can be. It's here you need to watch for pickpockets and scams! That said, the crowds are worth seeing the architecture. It is an essential stop on any Prague itinerary.
The square has managed to remain preserved since the 10th century, now decked with churches, structures, and the astronomical clock.
What is more, you can check out the Old Town Squares of other awesome cities, like Ceský Krumlov, and Olomouc!
6. Drink Beer
Last I checked the Czech Republic is the number one beer drinking country in the world. With such a title you can probably imagine that the Czech's make amazing beers.
Since it is pretty damn cold most of the year, a lot of their styles are heavy, practically an entire meal in itself, but where the Czech Republic really shines is their Czech pilsners, which go down like water.
Speaking of water, it's actually cheaper to buy a pint of beer than a bottle of water… all the more reason to skip on the plastic and drink more beer. The weekends in Prague are especially boozy.
7. Kutna Hora
I've mentioned before that Kutna Hora is well worth a visit simply to wander around and check out the incredible structures, many of which are now on the UNESCO World Heritage list, like the former palace of Vaclav IV, St. Barbara's Cathedral built in 1338, and the old mint.
Many of these structures were built because the city was extremely wealthy due to its silver mine, so you can expect them to be damn impressive.
8. Learn about the Czech Republic's History and Architecture
I really believe one of the best ways to learn about a place's history than through its buildings. Thankfully, the Czech Republic has some of the most well-preserved buildings in Europe.
You'll be able to gaze at Renaissance palaces, Baroque chapels, and Gothic structures more than 1,000 years old.
9. Visit the Christmas Markets
Prague's Christmas market is repeatedly ranked as one of the best in the world. For something a bit less touristy and more frequented by locals, I've heard Valašké Kloubouky has one of the nicest markets in the country.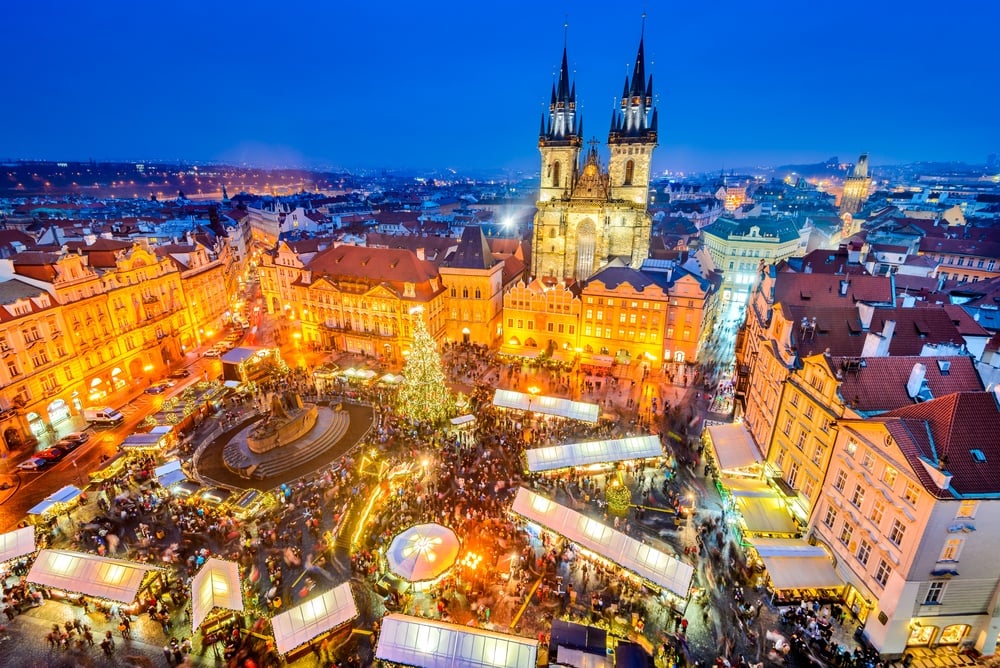 At the markets, you can shop, eat gingerbread cookies, drink Medovina, and more! If you find yourself backpacking the Czech Republic in winter, make sure to visit the Christmas Markets!
10. Spas of Karlovy Vary
Anyone looking to experience an authentic spa experience should visit Karlovy Vary in the West Bohemia region. Since 1358, many of Europe's elite have made their way here – from Peter the Great to Chopin to Beethoven – all looking to bathe in the healing hot springs.
The town is important for Czech art and culture, and also the location for one of the oldest film festivals in Europe, Karlovy Vary International Film Festival.
Small Pack Problems? 😉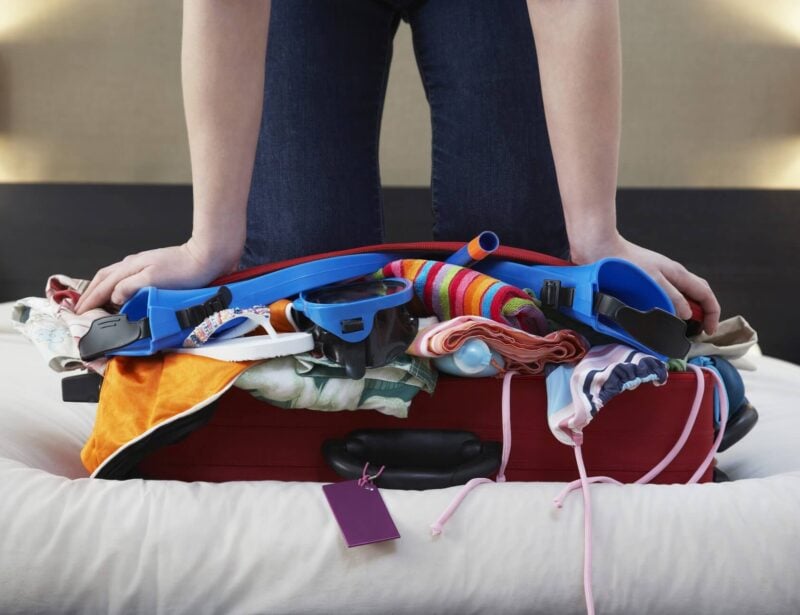 Wanna know how to pack like a pro? Well for a start you need the right gear….
These are packing cubes for the globetrotters and compression sacks for the real adventurers – these babies are a traveller's best kept secret. They organise yo' packing and minimise volume too so you can pack MORE.
Or, y'know… you can stick to just chucking it all in your backpack…
Get Yours Here
Read Our Review
Backpacker Accommodation in the Czech Republic
Backpacker accommodation in the Czech Republic is affordable, especially when compared to its neighboring countries to the west. Hostels are affordable and of good value.
One of my favorite ways to meet locals and save some cash is to use Couchsurfing. Couchsurfing truly is one of the best tools available to help save you money traveling. Plus, you are always bound to meet interesting people! In my experience, it's not as difficult to find a host in Prague as other European cities.
Where to Stay in the Czech Republic

| City: | Hostel: | Why we love it! |
| --- | --- | --- |
| Prague | Hostel Downtown | Best hostel in Prague for its location, staff, and activities. |
| Olomouc | Poet's Corner Hostel | Cool retro vibe; free tea and coffee, book swap, and board games to play. |
| Telc | Apartmány Vojta | Offers an outdoor pool, WiFi and a large garden with barbecue facilities. Free private garage parking is available too. |
| Cesky Krumlov | Hostel Krumlov House | This warm and peaceful hostel offers free coffee and tea, kitchen for use, and luggage storage. |
Czech Republic Travel Costs
I would say what first attracted backpackers to Prague were its affordable costs (and beer) compared to Western Europe. What kept backpackers in Prague and the Czech Republic were its magnificent churches, castles, and preserved Old Towns that feel like a Medieval fairy tale.
As the crowds continue to arrive at the Czech Republic's doorstep, the prices continue to go up, specifically in Prague. You may have heard how cheap Prague is, but to be honest, this is no longer the case… I would say Eastern Europe and especially the Balkans is where you go to visit the cheapest cities in Europe.
Now, all of that being said, the Czech Republic is definitely affordable, and easy to do on $50 a day, especially if you travel outside of Prague, in which case you can get by on much less.
As always, eating out every meal, booking last minute accommodation (in the summer) and trains, and even drinking all day, every day will drive your daily costs way up.
(And usually I would say don't drink like a fish to save your budget, but to be honest, beer is pretty cheap in the Czech Republic, and you can hit a pub every day and still stay under $50 a day.)
With a comfortable budget of $50 a day, you can book a dorm room, though probably not in Old Town, have a couple beers a day, cook for yourself with the occasional traditional dinner out and late night kebab, walk around, and visit an attraction.
Try to get around on your two feet with public transportation when necessary. Book your transportation in advance too!
To make a bare-bones budget feasible, you'll need to be hitchhiking, couchsurfing, volunteering or staying with friends, and cooking a lot of your own food.
I recommend Couchsurfing as much as you possibly can. I have actually received the most confirmation in Prague than any other European city, so the couchsurfing scene still lives on here strongly! The more you Couchsurf and hitchhike, the more money you can spend on beer, good food, and activities.
Czech Republic Daily Budget
Czechia Daily Budget

| Expense | Broke Backpacker | Frugal Traveler | Creature of Comfort |
| --- | --- | --- | --- |
| Accommodation | $5 | $10 | $20 |
| Food | $5 | $8 | $15 |
| Transport | $3 | $5 | $15 |
| Nightlife | $10 | $16 | $30 |
| Activities | $5 | $10 | $20 |
| TOTAL | $28 | $49 | $100 |
Money in the Czech Republic
The official currency of the Czech Republic is the Czech crown (koruna). The approximate value of 100 CZK is 4 EUR/5 USD.
ATM machines are widely available in all cities, and debit and credit cards are used throughout the cities and towns.
Carrying cash on you is always a good idea if you want to buy local crafts or shop in the markets, but cards are accepted for the most part.
Tip: Find out whether or not your home country bank has fee-free international withdrawals. If so, activate it for your trip or for whenever you travel abroad to avoid international fees.
Generally, credit cards get the best exchange, so opt for a travel credit card that doesn't charge a 3%+ international fee.
Top Tips for Backpacking the Czech Republic on a Budget
Cook your own food: Cutting down on eating out is the easiest way to save money on the road. Definitely eat out and try Czech Republic food, but it's pretty heavy cuisine. Chances are you'll want to cook healthy meals for yourself anyway. Most hostels have kitchens; otherwise, travel with a portable backpacking stove and cook your own food to save some serious cash whilst backpacking the Czech Republic.
Bring a Student ID: Many Czech cities are university cities, so you will probably get discounts for all the attractions if you're a student too!
Go on Walking Tours: They are free (though make sure to tip) and a great way to learn more about the history and architecture!
Visit cities other than Prague: Want to explore beautiful town squares and castles without the crowds and inflated restaurant prices? Head out of Prague and explore everything else the Czech Republic has to offer!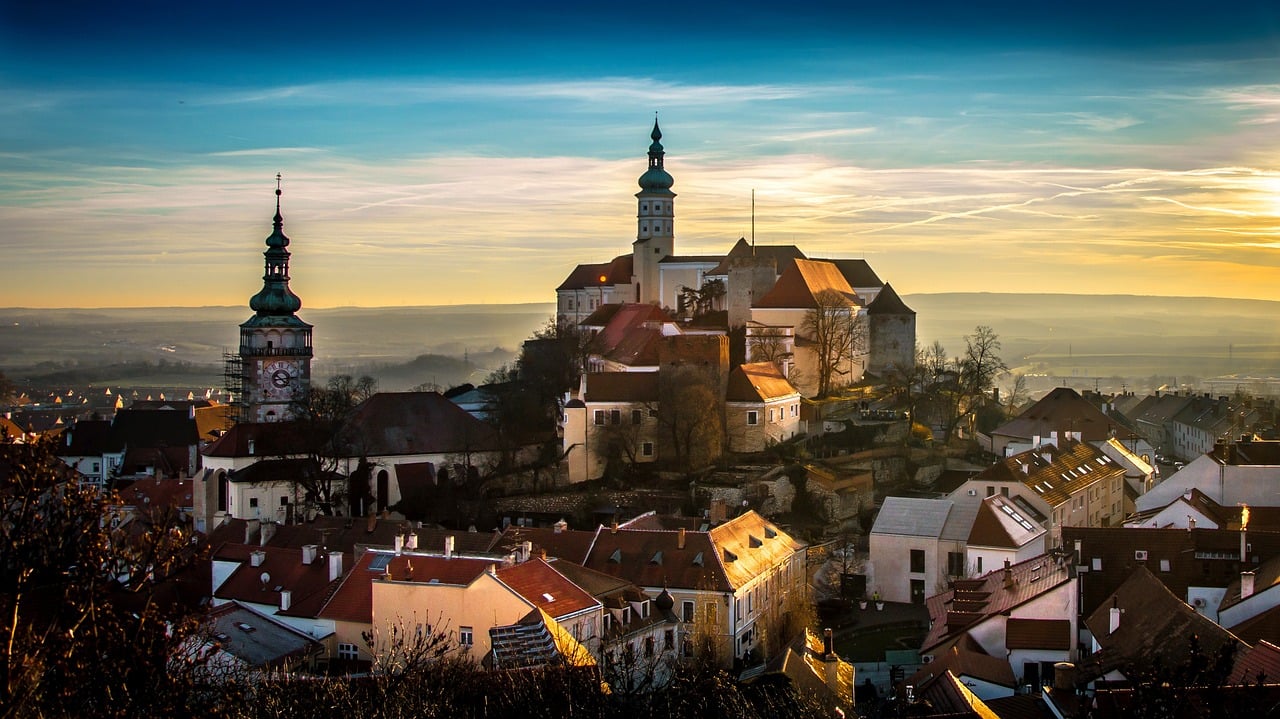 Pack a travel water bottle: save money (and the planet) every day! Stop buying bottled water!
Why You Should Travel to Czech with a Water Bottle
Plastic washes up on even the most pristine beaches… so do your part and keep the Big Blue beautiful
You aren't going to save the world overnight, but you might as well be part of the solution and not the problem. When you travel to some of the world's most remote places, you come to realise the full extent of the plastic problem. And I hope you become more inspired to continue being a responsible traveller.
Plus, now you won't be buying overpriced bottles of water from the supermarkets either! Travel with a filtered water bottle instead and never waste a cent nor a turtle's life again.
Save $$$ • Save the Planet • Save Your Stomach!
Drink water from ANYWHERE. The Grayl Geopress is the worlds leading filtered water bottle protecting you from all manner of waterborne nasties.
Single-use plastic bottles are a MASSIVE threat to marine life. Be a part of the solution and travel with a filter water bottle. Save money and the environment!
We've tested the Geopress rigorously from the icy heights of Pakistan to the tropical jungles of Bali, and can confirm: it's the best water bottle you'll ever buy!
View on REI
Read the Review
Best Time to Travel to the Czech Republic
The best time to visit this country largely depends on what you're after. For most of the year, the Czech Republic is pretty dreary and rainy. This is why summer is by and large the most popular time to visit the Czech Republic.
If you want to explore the city streets in the sunshine and sip beer in an outdoor beer garden, then summer is definitely the best time to visit the Czech Republic. Of course, the major drawback are the crowds and inflated prices. Fact is, everyone wants to visit Czech in the sunshine and the prices definitely reflect that.
Another fantastic time to visit the Czech Republic is for the Christmas holidays. The Prague Christmas Market is one of the best in the world, and the entire country oozes with holiday charm.
Of course, this means Christmas season is not the cheapest time to visit and the crowds will still be quite absurd in the market squares. You should book ahead if you are visiting the Czech Republic in December.
Moreover, you'll only have daylight until around 3 pm, and it's going to be freezing! Could be well worth it though to experience Christmas in Prague.
As with anywhere in Europe, shoulder season is the best time to get good deals on food, accommodation, and flights to/from the country, while avoiding the massive crowds.
It really depends what you want out of your trip. October would be a really pleasant time if you pack enough layers.
If you bring the right gear – think warmth, like a solid rain jacket, parka, warm down jacket, etc. – then you'll be just fine for the tricky weather in Czech!
Check out our list of the 7 best jackets to take traveling here.
Festivals in the Czech Republic
Below I have highlighted some of the best celebrations and festivals in the Czech Republic! If you're in the country for one of these festivals, don't miss it!
Slavnosti Svobody v Plzni (The Festival of Freedom in Pilsen), Early May – Celebrated with a huge parade, visits from surviving soldiers, and the best beer in its rightful hometown of Pilsen.
Prague Spring Music Festival, May – Classical music festival
Cesky Krumlov Five-Petaled Rose Celebration, June – A traditional festival with costumes, medieval food, knight tournaments, and street performers.
Wine Festivals throughout different regions, September – Traditional wine harvest festivals take place throughout the country with parades, music, and of course wine.
What to Pack for the Czech Republic
Somewhere to hide your cash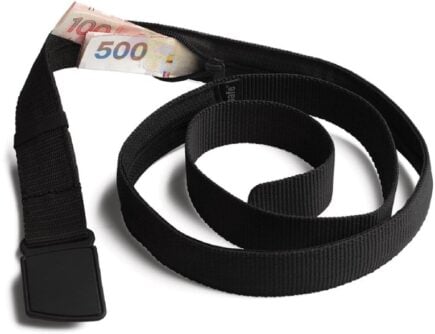 Somewhere to hide your cash
Travel Security Belt
This is a regular looking belt with a concealed pocket on the inside – you can hide up to twenty notes inside and wear it through airport scanners without it setting them off.
For those unexpected messes
For those unexpected messes
Microfiber Towel
Hostel towels are scummy and take forever to dry. Microfibre towels dry quickly, are compact, lightweight, and can be used as a blanket or yoga mat if need be.
When the power goes out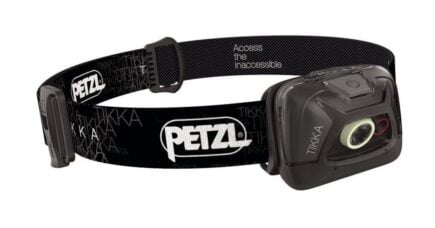 When the power goes out
Petzl Actik Core Headlamp
A decent head torch could save your life. If you want to explore caves, unlit temples, or simply find your way to the bathroom during a blackout, a headtorch is a must.
A way to make friends!
A way to make friends!
'Monopoly Deal'
Forget about Poker! Monopoly Deal is the single best travel card game that we have ever played. Works with 2-5 players and guarantees happy days.
To stay a clean backpacker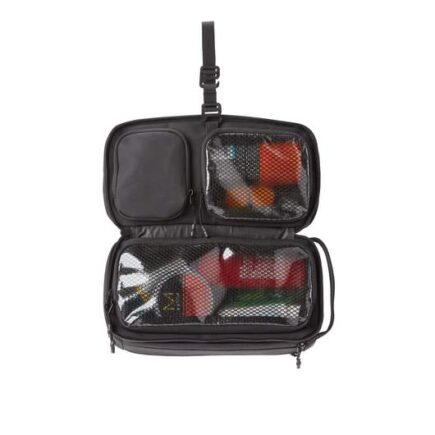 To stay a clean backpacker
Hanging Toiletry Bag
I always travel with a hanging toiletry bag. It's a super-efficient way to organize your bathroom stuff. This one by Nomatic is splash-proof and made to last.
Staying Safe in the Czech Republic
Violent crime is very low in the Czech Republic, and it's perfectly safe to walk alone late at night as long as you're following the basic rules, specifically in cities. You know, don't walk alone in dark alleyways.
Prague never really sleeps, so you'll rarely be walking alone. You should, however, be aware of pickpockets in Prague when riding public transportation and visiting the crowded squares and tourist attractions.
Check out Backpacker Safety 101 for tips and tricks to stay safe whilst backpacking.
Pick yourself up a backpacker security belt to keep your cash safe on the road.
I strongly recommend traveling with a headlamp whilst in Sweden (or anywhere really – every backpacker should have a good headtorch!) – check out my post for a breakdown of the best value headlamps to take backpacking.
Sex, Drugs and Rock 'n' Roll in the Czech Republic
The drug of choice in Czech Republic is definitely beer, though wine is popular in regions. How else do you stay warm when it's absolutely freezing and dark outside?
The pub scene throughout the country is legendary. The club scene in the cities is pretty good to sub-par, in my opinion. Prague has the famous multi-story club, but having been there, it gets grimy fast. Better off to visit the neighboring Germany if you're after the urban club and drug scene.
Travel Insurance for Czech Republic
ALWAYS sort out your backpacker insurance before your trip. There's plenty to choose from in that department, but a good place to start is Safety Wing.
They offer month-to-month payments, no lock-in contracts, and require absolutely no itineraries: that's the exact kind of insurance long-term travellers and digital nomads need.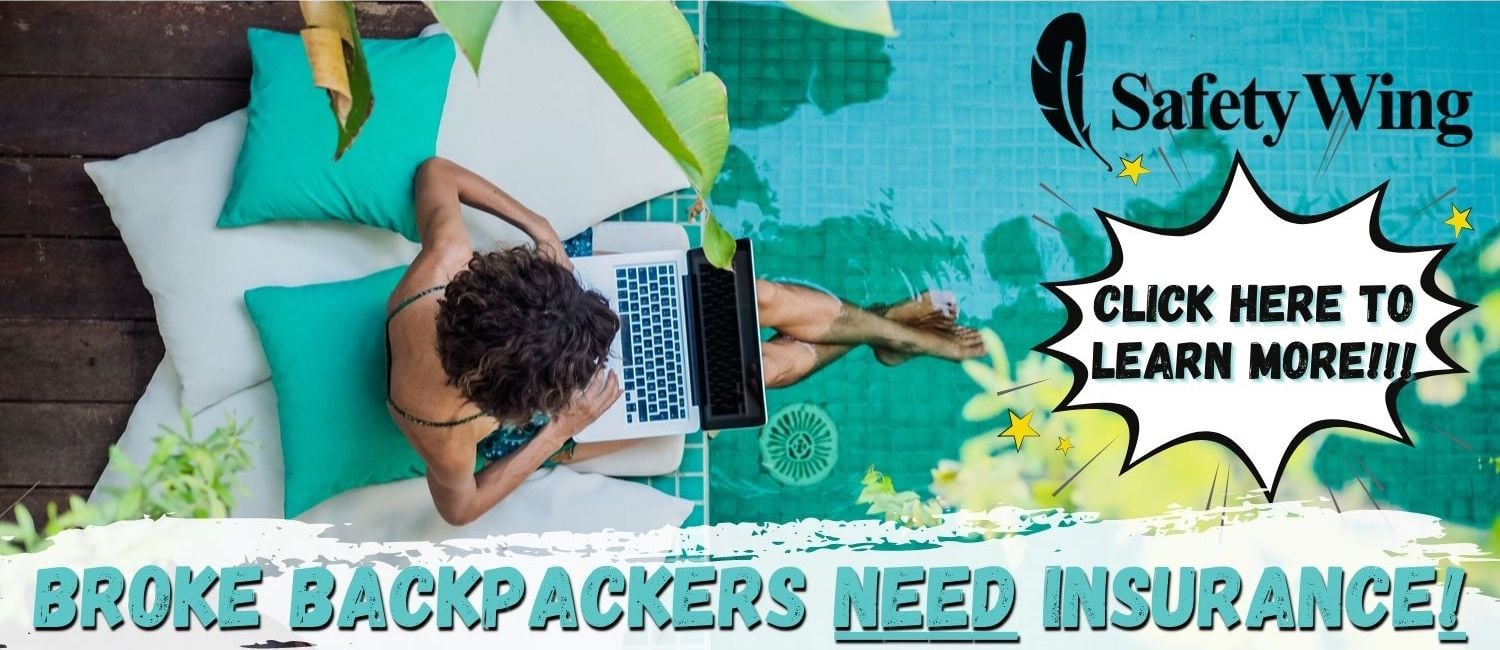 SafetyWing is cheap, easy, and admin-free: just sign up lickety-split so you can get back to it!
Click the button below to learn more about SafetyWing's setup or read our insider review for the full tasty scoop.
How To Get Into the Czech Republic
Czech Republic is a small country with an excellent public transportation system. You will probably fly into and out of Prague International Airport if you're traveling from overseas, but there are a few more international airports in other cities.
Prague's international airport is divided into the "old" and "new" airport. Terminal 1 is for intercontinental flights including flights from the North America, Africa and Asia. Terminal 2 is for flights from EU countries. There is a terminal 3 as well, though this is for private flights.
Depending on your time frame, budget, and desired experience, there are many different ways to get around Czech Republic, which I'll cover below.
Entry Requirements for Czech Republic
If you're flying into Czech Republic from abroad, you will probably land at the Prague international airport, but the Czech Republic has plenty of borders easily accessible by train or bus.
If you are already traveling in the EU then you won't need to deal with passport checks. Know that EU citizens will only need their passport or ID cards to enter the Czech Republic.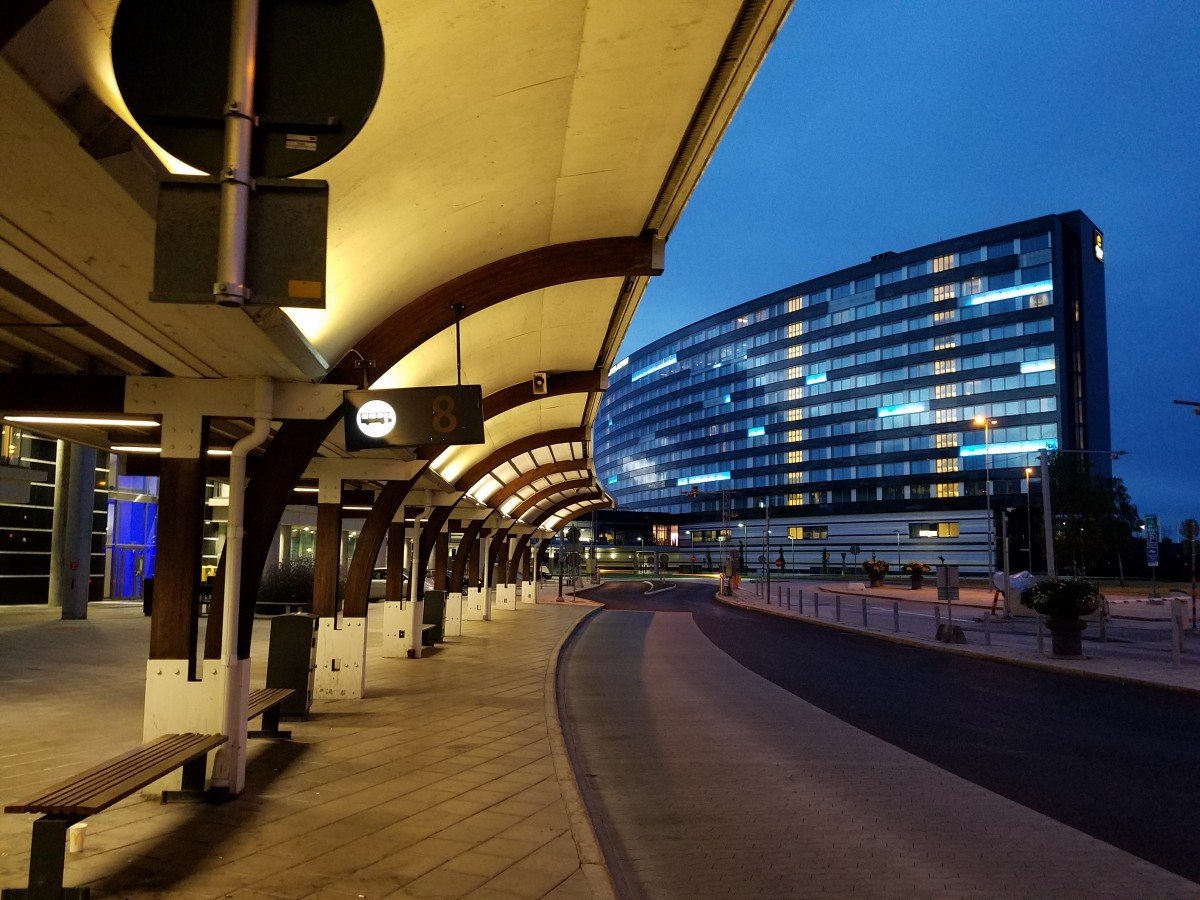 Citizens of Australia, Canada, Israel, Japan, New Zealand, Switzerland, the US, and a handful of other countries do not need to pre-apply for a visa; their valid passport will be stamped on arrival. Other nationalities will need to apply for a Schengen Visa beforehand to visit all Schengen zoned countries.
As a non-European traveler, you can only stay in Czech Republic and other Schengen zone countries for three months out of every six months. Once six months have passed from your original arrival date, the visa resets.
What the Hell are Schengen Area Countries?
The Schengen visa can be a bit confusing because not all European countries are part of Schengen zone. Greece, Germany, Spain, Portugal, France, Belgium, the Netherlands, Italy, Sweden, Norway, Denmark, Hungary, etc. are part of the Schengen zone.
A few other countries – namely Switzerland, Iceland, and Norway – are not technically associated with the EU, but they are part of the Schengen zone.
Whereas, the UK, Ireland, and most Eastern European and Baltic countries, are not part of the Schengen zone, even though they are part of the EU.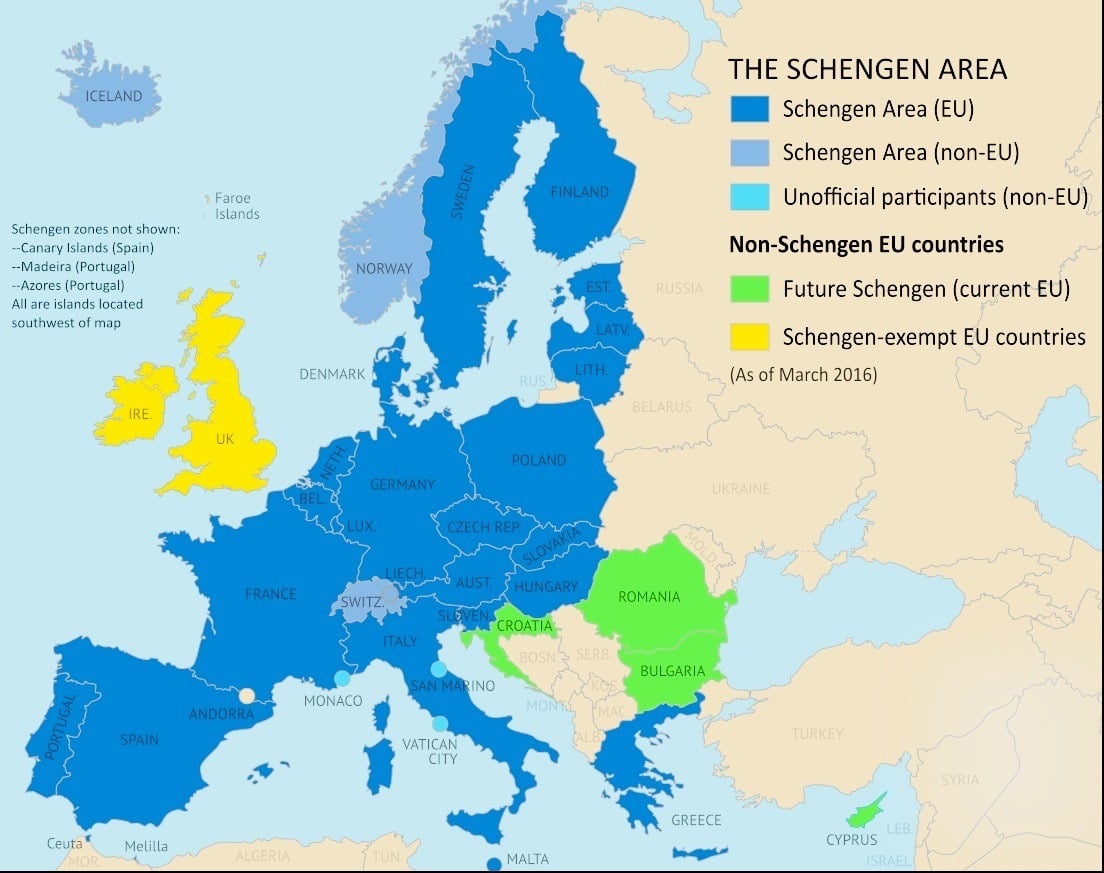 Theoretically, you can visit Czech Republic for three months, and then hop over to a non-Schengen country – like Croatia, Albania, Bosnia and Bulgaria – for three months, and then travel back with a fresh three-month visa.
A lot of long-term travelers plan their travels around the Schengen visa accordingly. For more information, and the official Schengen country list, check out our comprehensive guide on long-term travel in Europe.
Visiting Czech Republic soon? Don't risk having to sit on the floor or change your itinerary because you missed the last ticket at the station! Find the best transport, best time and the best fare with 12Go. And why not use what you've saved to treat yourself to a cerveza helada on arrival?
It only takes 2 minutes! Book your transport on 12Go now and guarantee your seat easily.
How to Get Around Czech Republic
Czech Airlines is the country's domestic service, though quite frankly you should rarely have to travel by airplane inside the country.
Czech Railways, the dominant train company in Czech, connects all major cities and towns, a convenient mode of transportation within Czech and to neighboring Germany, Budapest, and Poland. If you are already traveling in Europe, this is the best way to get into Czech Republic.
Travelling By Bus in The Czech Republic
Long-haul and regional bus services are also a great option; they're often faster, cheaper, and sometimes more convenient than trains, especially in some towns like Karlovy Vary and Ceský Krumlov.
That said, sometimes bus stations are located along outlying metro lines, and have certain times they run less frequent.
Whether you are backpacking around Europe or just the Czech Republic you should consider buying a EuroRail pass. I wrote a pretty in-depth guide to train travel in Europe that will cover how to get the best deals and whether you should purchase a pass or not.
The EuroRail website is configured based on your location and currency. If you are American looking to check out EuroRail prices click here. For Europeans/UK citizens this one is yours.
Traveling around Prague
Your best bet, aside from your own two feet, are the trams. They run 24/7 and operate in separate lanes, so they're faster than cars.
The Prague metro is easy to navigate, but it is closed from midnight – 5 AM. Taxis are going to be the most expensive method of transportation, as with any city. Uber is now available in Prague.
Renting a Car in Czech Republic
Renting a car at some point on your Czech Republic backpacking adventure will give you the freedom to visit quaint villages, wine regions, and step into nature. There is nothing better than traveling at your own pace, and having the freedom to make last-minute itinerary decisions!
You can sort your car rental here in just a few minutes. Booking in advance is the best way to ensure you score the lowest price and your choice of vehicle. Often, you can find the best car rental prices when you pick up the rental from the airport.
Make sure you also purchase a RentalCover.com policy to cover your vehicle against any common damages such as tires, windscreens, theft, and more at a fraction of the price you would pay at the rental desk.
Hitchhiking in the Czech Republic
Whilst I did not personally hitchhike in the Czech Republic, I have heard it's relatively straight-forward. While not as popular as countries like France, people definitely hitch around the Czech.
Use Bookaway to find the best deals on transport – buses, planes, trains, and ferries. It'll save you a load of time when organising transport and you'll probably nab an EPIC DISCOUNT too!
Book your transport on Bookaway NOW. Get the best price for the best ride… then use those savings to buy the best feed in town!
Book Your Transport Here!
Onward Travel from the Czech Republic
After backpacking in the Czech Republic, many backpackers continue on to explore Central Europe. There is regular train service between large cities in Czech Republic and their counter parts in neighboring countries.
Backpacking in Europe is awesome, so if you have the time and budget, you should definitely see as much of it as you can.
Taking a budget flight is the cheapest way to get to a far off place in Europe, though the train is more fun (and better for the environment). Trains and buses are more convenient if you are traveling to Budapest, somewhere in Germany, Vienna, and onward.
If you are flying back to the USA from the Czech Republic, you should the check prices of flights departing other major European capitals like Paris or Berlin.
Working in the Czech Republic
Czechia offers a balanced, stable and prosperous EU economy and as such is not a bad bet for expats seeking work. Furthermore, located at the heart of Europe, the Czech Republic is conveniently positioned for business and trade — ideal for expats.
The Future of the SIM Card is HERE!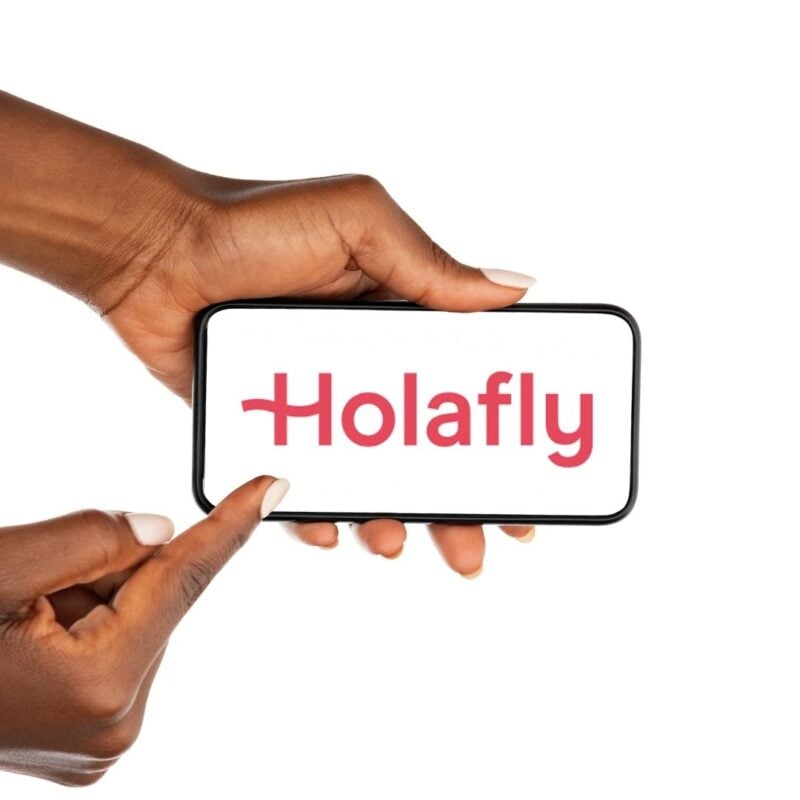 A new country, a new contract, a new piece of plastic – booooring. Instead, buy an eSIM!
An eSIM works just like an app: you buy it, you download it, and BOOM! You're connected. It's just that easy.
Is your phone eSIM ready? Read about how e-Sims work or click below to see one of the top eSIM providers on the market and ditch the plastic.
Grab an eSIM!
Work Visa's in The Czech Republic
EU Citizens are free to live, work and love I'm Czechia. Yay! Everybody else (including Brits) will need a work visa. There are a number of different work visa's available including temporary and residential work visas.
Teaching English in the Czech Republic
As with most of the world, there are abundant opportunities for English teachers in Czechia. Most teachers will require a bachelor's degree. Furthermore, many private language schools requireTEFL or CELTA certification. The average salary for teaching in the Czech Republic ranges $600 – $1,000 per month – whilst living costs are comparatively low, living on $600 can be a struggle.
Perhaps one of the best options for backpackers wanting to explore the Czech Republic long-term and experience living in this truly incredible country is to get a Teaching English as a Foreign Language course online.
TEFL courses open up a huge range of opportunities and you can find teaching work all over the world. To find out more about TEFL courses and how you can teach English around the world, read my in-depth report on teaching English abroad.
Broke Backpacker readers get a 35% discount on TEFL courses with MyTEFL (simply enter the code BACKPKR), to find out more, please read my in-depth report on teaching English abroad.
Alternatively, Global Work and Travel have a TEFL course in the Czech Republic. After completion of the course, you'll be assisted in applying for a business VISA, given accommodation guidance and a job interview with one of the partner language schools available with GWT.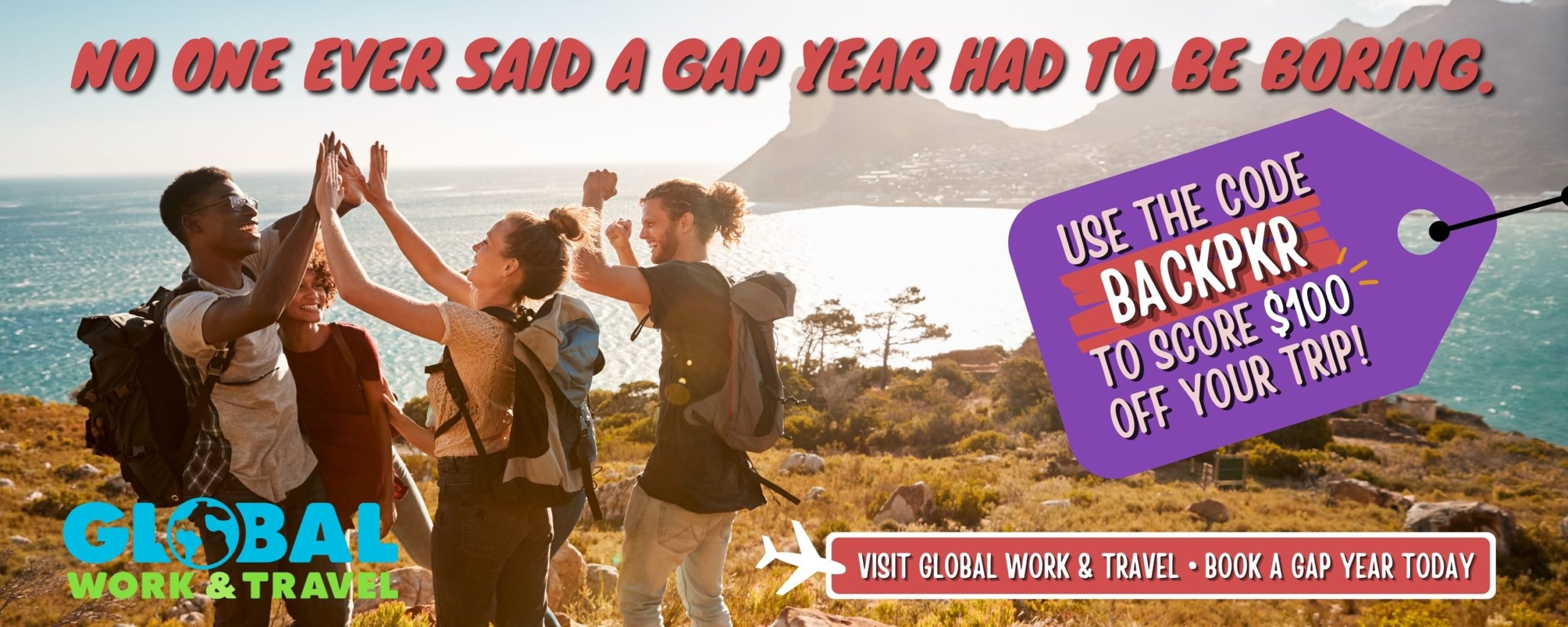 Volunteer in the Czech Republic
Volunteering abroad is an amazing way to experience a culture whilst giving something back. There are loads of different volunteer projects in the Czech Republic ranging from teaching, to animal care, to agriculture to pretty much everything!
The Czech Republic isn't in as much need of volunteers as other, less-developed nations, but you'll still find opportunities to help out. Most opportunities are 'bread and board' type gigs in hospitality, but it's also possible to contribute skills in agriculture, construction, and language teaching. You won't need a visa to volunteer in Prague if you're from an EU country. Citizens from the US, Australia, and elsewhere will only need to apply for a visa to volunteer for over 90 days.
Want to find some awesome volunteering opportunities in the Czech Republic? Then signup for Worldpackers, a platform that connects local hosts with volunteer travelers. As a Broke Backpacker reader, you'll also get a special discount of $10. Just use the discount code BROKEBACKPACKER and your membership is discounted from $49 a year to only $39.
Programs run through reputable work exchange programs, like Worldpackers, are generally very well-managed and highly reputable. However, whenever you are volunteering do stay vigilant especially when working with animals or children.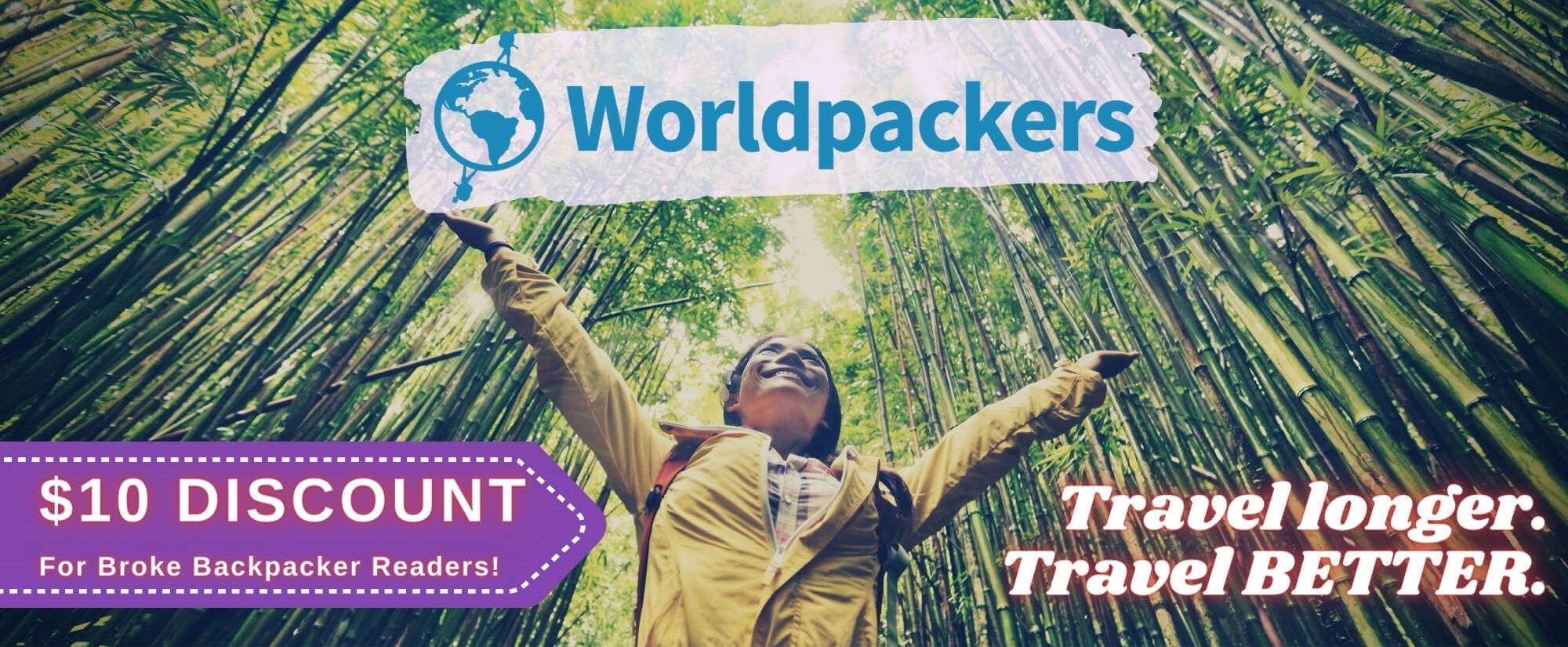 Worldpackers: connecting travellers with meaningful travel experiences.
What to Eat
While not revolutionary or complex, Czech Republic food is good and hearty. There are plenty of awesome and unique foods to try in the Czech Republic.
Keep in mind, a lot of dishes are quite heavy on the meat, specifically pork, and it will be difficult to eat traditional meals as a vegetarian/vegan. That said, most cities have options for meatless meals and other international cuisines. If you still want to try Czech food, consider some of the sides and soups.
Czech dumplings (Knedlíky) – Traditionally made with flour, yeast, egg, salt, and milk. A staple!
Sirloin (Svícková na smetane) – This is a popular dish with braised beef and a thick, creamy sauce. Usually served with a  side of cranberry sauce and whipped cream… told you Czech food is heavy!
Palacinky – Czech pancakes served with jam, fruit, cream, or nuts. Famous at the Christmas Markets.
Roasted pork (Vepco knedlo zelo) – Any Czech restaurant will serve this meal: roasted pork, dumplings, and cabbage.
Goulash – a pork or beef stew with onions
Moravský vrabec (Moravian sparrow) – Just another pork dish. Served with sauerkraut and dumplings.
Smažený Sýr – Deep-fried cheese
Czech Culture
Czechs are a lovely bunch of people, though maybe a bit reserved with new people. Hey, I can be too.
While it's hard to group an entire nation together, I'd say I noticed most Czechs love beer and sports. They tend to be polite and unconfrontational. You'll probably make Czech friends at the local pub.
Younger people will know English, but don't expect older Czechs to know much English outside of the touristy towns.
Travel Phrases for Backpacking the Czech Republic
The official language spoken in Czech is called Czech. Pretty much everyone in the country speaks Czech, though some of the older citizens may also speak Russian and German.
You will be able to get by with English in Prague and touristy places, though you may have to use a lot of hand motions in the smaller towns and villages!
I have provided a few Czech travel phrases below to help you out! If anything, the locals will definitely appreciate your effort.
Hello/Goodbye –Ahoj
Good morning – Dobré ráno
How much is this? – Jak moc je…?
Beer –Pivo
I'm a vegetarian –Jsem vegetarián
Where is…? – Kde je…?
Train station – Vlakové nádraží
Excuse me – Promi?te
No plastic bag – Žádná plastová taška
No straw please – Žádná sláma prosím
No plastic cutlery please – Žádné plastové p?íbory prosím
Do you speak English? –Mluvíš anglicky?
Thank you! –D?kuji!
Books to Read Whilst Backpacking in the Czech Republic
Here are some of my favorite books set in Czech Republic:
Lonely Planet Prague & the Czech Republic – Want a guide to carry around? This provides plenty of information about traveling in Prague and the Czech Republic.
Prague Travel Tips – An American's Guide to her Adopted City – After living in Prague for over two decades, Krysti Brice put together this great guide on the city.
Prague Winter – One of the awesome books set in Prague, this is a fascinating tale from the former US Secretary of State Madeline Albright spanning the turbulent years of 1937-1948.
The Trial by Franz Kafka – One of the most famous books to come out of the Czech Republic, written by Franz Kafka this is the story of a bank officer who is accused of a crime he must defend himself against during a time where a totalitarian government rules the country.
A Brief History of the Czech Republic
In the Czech Republic's early history, various tribes settles in the land: Celtics, Germanic, and Slavic people included.
Part of the Holy Roman Empire, the Kingdom of Bohemia became a power around the 9th century for hundreds of years. The Holy Roman Empire would rule over this land until around the 1800s, though they were declining much before this date.
In the 1800s, the Austrians and Habsburg Empire took control of this area.
After WWI, the country of Czechoslovakia was formed, which then became a part of Germany during WWII; many Jewish and minority peoples suffered during this time.
After World War II, Czechoslovakia was under the Soviet Union communist party control. Freedom was restored with the USSR fell in 1990. It was then that the Czechs and Slovaks decided to peacefully split into two countries: the Czech Republic and Slovakia.
In 2004 the Czech Republic became a member of the European Union and lived happily ever after.
Some Unique Experiences in the Czech Republic
DON'T DIE OUT THERE! …Please 🙂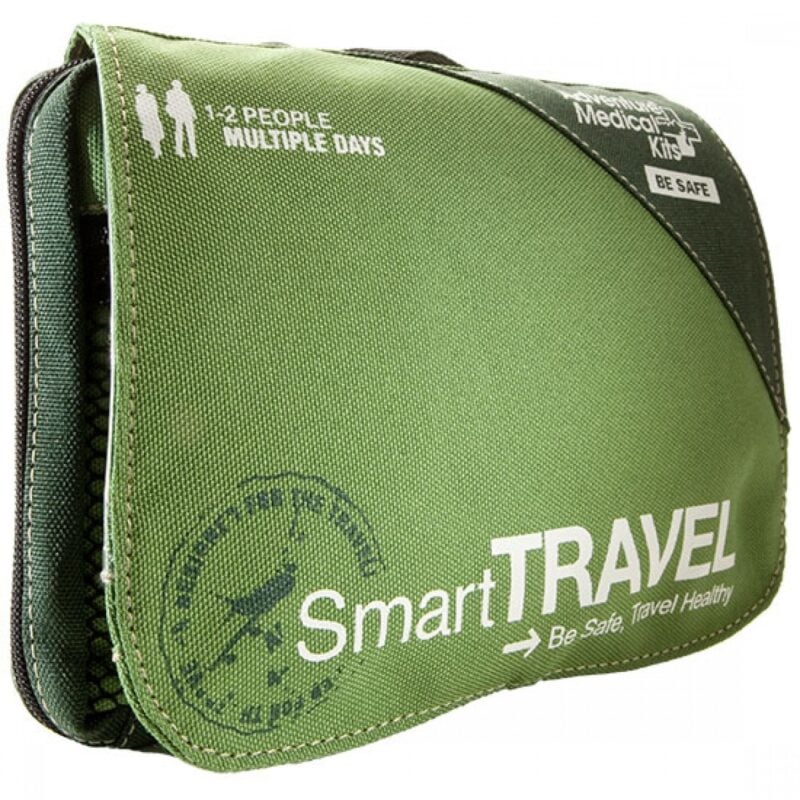 Things go wrong on the road ALL THE TIME. Be prepared for what life throws at you.
Buy an AMK Travel Medical Kit before you head out on your next adventure – don't be daft!
Buy on REI
Trekking in the Czech Republic
Wait, trekking in the Czech Republic? To be honest, I didn't hike when I visited the Czech Republic, which looking back is a total shame!
The countryside is beautiful and Czech is home to a couple national parks well worth exploring! There's Sumava National Park, the country's largest park, bordering Austria. Think scenic lakes and forests. It's free too!
Bohemian Switzerland National Park offers hiking trails through forests and valleys and awesome rock towers.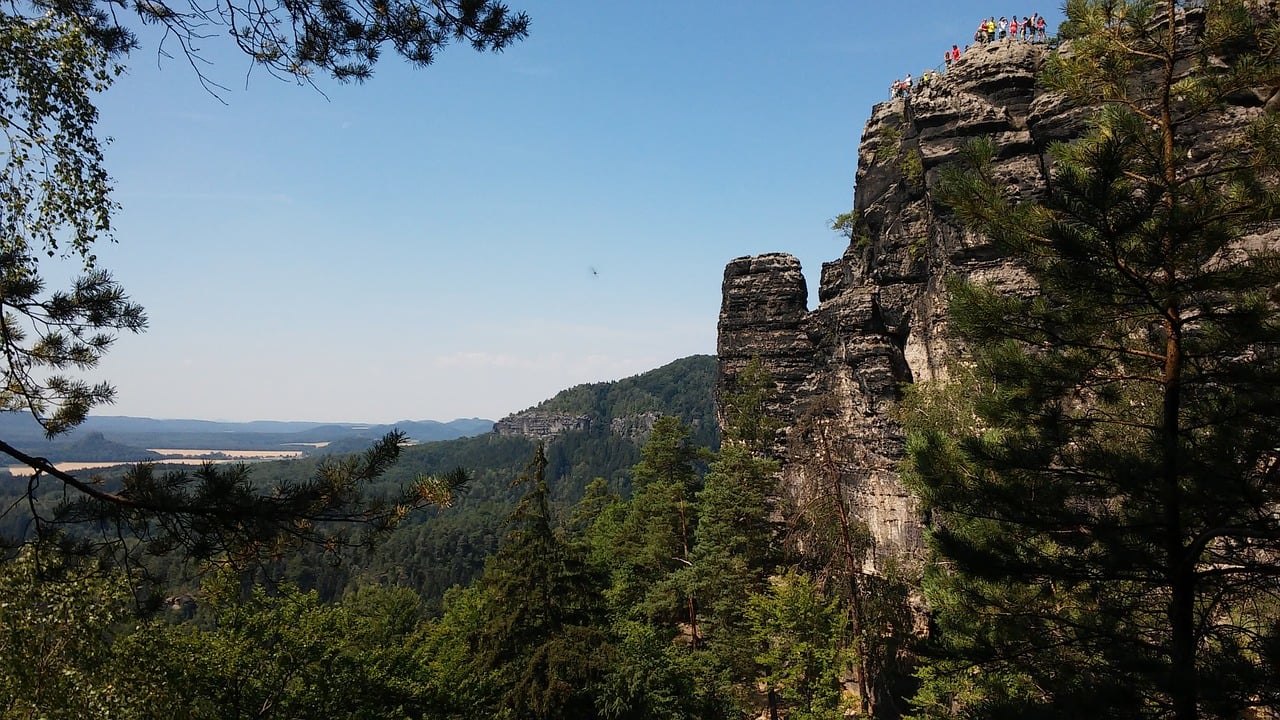 To the north bordering Poland, you can hike around the Izera Mountains. You'll find rivers, greenery, and a vast network of trails. You can also go skiing here in the winter!
For more mountains, head to the Krkonose Mountains, the country's tallest range, offering rolling hills and valleys, waterfalls, and meadows.
Want something closer to Prague? Visit the natural sandstone cloisters: Adršpach Rock Town and Teplice Rock Town. You can take a train from Prague for around 275 CZK in just under 3 hours.
Final Advice Before Visiting the Czech Republic
This small country is jam-packed with history and architecture. Anyone remotely interested in historic structures, churches, and castles, and/or really great beer should put the Czech Republic at the top of their list.
I hope you have found my Czech Republic travel guide helpful and enlightening as you plan your trip to Czech Republic, Europe, and beyond.
---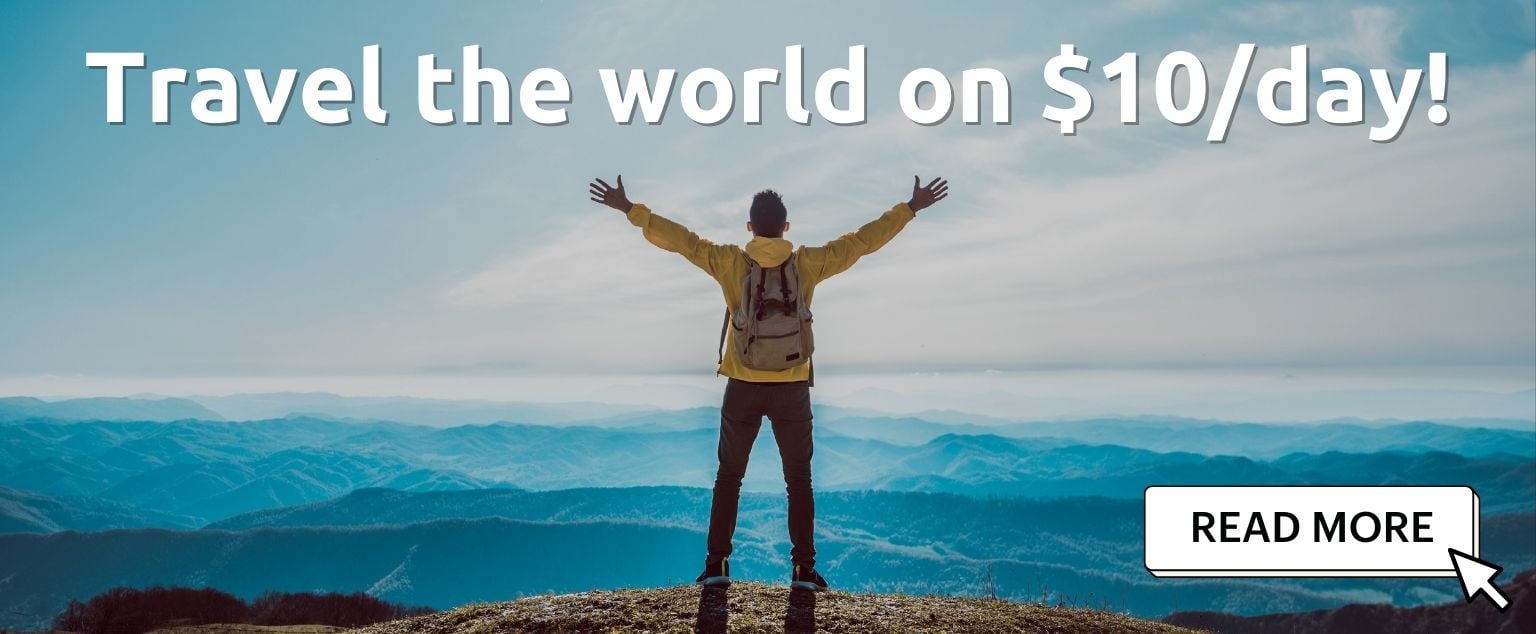 And for transparency's sake, please know that some of the links in our content are affiliate links. That means that if you book your accommodation, buy your gear, or sort your insurance through our link, we earn a small commission (at no extra cost to you). That said, we only link to the gear we trust and never recommend services we don't believe are up to scratch. Again, thank you!