The City of 100 Spires, Prague is the stunning capital city of the Czech Republic. It's the largest city in the country and boasts over 600 years of diverse and fascinating history. It's also a major political, cultural and economic centre of Europe. With such a wealth of history under its belt, you'll never be stuck for things to do in Prague.
Best known for its Old Town Square at the heart of its historic centre, the city is packed with captivating architecture and a fascinating landscape. Colourful Baroque buildings and Gothic churches make up some of the beautiful landmarks you can look forward to seeing during your stay.
Another highlight of any trip to Prague is the array of hidden gems and quirky spots you can find off the beaten track. We have compiled a list of some of the most popular things to do in Prague, and some lesser-known gems, just for you.
Check out the top picks for things to do in Prague before diving into more of what this amazing city has to offer. There are so many places to visit while travelling in Czech Republic. So you'll want to plan out your time here, especially if you're on a short trip.
You're in for a treat if you're visiting Prague. This city lives up to its incredible reputation. Here are some of the best bits, that you simply can't miss.
The Vltava is the longest river in the Czech Republic and runs through the city, offering views of Prague's finest architecture. There are also many beautiful bridges crossing over the river.
Boat trips along the river are available throughout the day and are a great way to view the city and enjoy some relaxing time on the water. Most of the boats even serve lunch or dinner, so you can make a proper day of it.
2. Wave to Sigmund Freud
If you take a slow stroll through Stare Mesto and look up, you'll see "A Man Hanging Out". This is a life-size statue of a 7-foot Sigmund Freud, holding on to a pole over the street.
This statue was created by Czech sculptor David ?erný in 1996. Due to its lifelike look, the statue has caused many confused passers-by to call it a suicide attempt. The statue has toured the globe, but today it's one of the coolest things to see in Prague.
Up to 7 guests can enjoy staying on this stunning houseboat just a 10-minute walk from Prague's city centre. The boat is located close to a number of restaurants, and the metro is just 100m away.
The houseboat offers all the comforts of home including a kitchen, bathroom, TV and Wifi. It's a great place to stay in Prague if you're looking for unique experiences on your visit.
4. Marvel at the John Lennon Wall
The John Lennon Wall was created after an artist painted musician John Lennon's face on a wall in Mala Strana. Over time, more graffiti was added and the wall became a colourful attraction for many visitors.
In recent years, the wall was whitewashed to cover the graffiti. However, it didn't take long for more images to be added, and eventually, the authorities gave up.
If you want to add your own graffiti to the John Lennon Wall, note that this is monitored and only allowed on certain days.
Entrance: Free
Hours: Open 24 Hours
Address: Velkoprevorske namesti, 100 00 Praha 1, Czech Republic, Prague
5. Visit an Absintherie
An Absintherie is simply a bar dedicated to serving Absinthe. Don't worry if you're not a fan of the alcoholic beverage, as fascinating tours are offered to debunk any myths associated with the drink.
There are over 100 types of Absinthe on offer, and staff will demonstrate how to serve it properly. It's a great thing to do if you're interested in Absinthe in general, and a great way to start a night out in the city.
Keep in mind it's more an experience than just a bar, so drinks here will be a bit pricier than in other places.
Entrance: Free
Hours: 12:00-24:00
Address: Jilska 7 Stare Mesto, Prague 110 00 Czech Republic
Prague Castle is without a doubt one of the best places to visit in Prague! The castle is a UNESCO World Heritage Site, with lush gardens and gorgeous views of Prague. It also holds a Guinness World Record for being the largest coherent castle complex in the world.
The castle offers fascinating tours, taking you through over 10 centuries of Prague's history. You'll also be shown the famous St. Vitus Cathedral and St. George's Basilica, as well as Golden Lane. Your ticket covers the entire tour, entry into each place and the tram ride up to Prague Castle.
Entrance: 40-350 CZK
Hours: 06:00-22:00
Address: Hradcany, Prague 11908 Czech Republic
7. Devour a Pork Knuckle
Attention meat lovers, Veprové Koleno is about to become your new favourite meat dish!
This large chunk of pork knee is very popular in Czech (and German) cuisine. Look forward to a plate of beer-marinated pork, served with pickled vegetables and dark Czech bread.
Although Prague is cheap, the rising popularity of pork knuckle amongst visitors has made them slightly pricier than they used to be. Restaurants tend to be more affordable than some of the street vendors selling Veprové Koleno.
8. Take a Swig of a World-Famous Czech Beer
A trip to the Beer Museum should be on every beer lover's Prague itinerary. This museum offers travellers a journey into the history of beer in the Czech Republic.
Exhibitions show how beer is brewed and showcase how the process has changed over the years. The museum also offers beer tastings, so you can test them all out for yourself.
Entrance: 280 CZK
Hours: 11:00-20:00
Address: Husova 241/7, Prague 110 00 Czech Republic
9. Take in the Views from Petrin Hill
Often referred to as the 'Eiffel Tower of Prague', Petrin Hill is found close to the city centre. You can choose between a comfortable 30-minute stroll to reach the top (free), or take the railway funicular (with a regular public transport ticket).
The top of the hill is known for its magnificent lookout point. Climb the 299 steps to the peak, and enjoy the most amazing views of Prague from above. You'll also find the mirror maze, the Strahov Monastery & Brewery, the Czech Ethnographic Museum, and many peaceful gardens.
This tiny is house is ideal for travellers looking to stay close to nature. Just 10-minute away from Prague city centre via the metro, visitors can get the best of both worlds in this stunning retreat in the country.
This cosy house sleeps up to 3 guests and has a fireplace, perfect for colder winter nights. If you're visiting during summer, there's a gorgeous garden and pool for guests to enjoy.
11. Travel Back in Time in Mala Strana
Also known as Lesser Town, the Mala Strana area is home to some of the top attractions in Prague.
Built between the 17th and 18th Centuries, the cobblestoned streets and spectacular facades of centuries-old buildings immediately transport you to another time. Walking around Mala Strana is one of the best free things to do in Prague that will let you take in the history and ambience of the city.
Prague is safe, so don't hesitate to step off the beaten path and explore its side streets.
12. See the Spanish Synagogue
Located in Prague's Jewish Quarter, the Spanish Synagogue is famous for its intricately decorated interior. It's a must-see in the city, even if you're only spending a couple of days in Prague.
The building itself is covered in gold leaf and elaborately detailed tile work that will leave you in awe. It's also got a lot of history despite being relatively new, as it was built on top of an older synagogue and completed in 1868.
Entrance: 80-120 CZK
Hours: 10:30-16:00 (Sunday-Thursday)
Address: Vezenska 141/1, Prague 110 00 Czech Republic
It's clear that beer is loved in the Czech Republic, and it's used for more than just drinking. At this day-spa, you can book in for a treatment that includes a 30-minute beer soak followed by 30 minutes on the hotbed.
You'll also get unlimited beer to drink during your treatment, so it's a double win. It may not be the cheapest thing to do in Prague, but unlimited beer and this one-of-a-kind experience make it all worth it.
14. Stroll Around Wallenstein Garden
Wallenstein Garden is one of the most beautiful parks in Prague. Situated near the base of Prague Castle, this Baroque masterpiece is the perfect place to unwind from the bustling city.
See some incredibly beautiful statues, koi ponds, and the park's famous white peacocks. There are occasional concerts that play in the gardens as well, adding to the calm atmosphere.
Entrance: Free
Hours: 07:30-17:30
Address: Letenska 123/4, Prague 118 00 Czech Republic
15. Gawk Over the Second-Ugliest Tower in the World
Most of Prague is covered in exquisite buildings and impressive architecture, so it seems strange to mention an ugly landmark. However, the Zizkov TV tower displays an entertaining contrast to some of the city's more aesthetically pleasing buildings.
The most peculiar aspect of the tower has to be the 10 fibreglass babies that seem to be climbing up it. There's a restaurant and cafe inside, but enjoying the views from the top is bound to be the highlight of your day.
Entrance: Free
Hours: 10:00-23:30
Address: Mahlerovy sady 1, Prague 130 00 Czech Republic
Prague has a fantastic nightlife. If you're travelling alone or just not familiar with your surroundings, a pub crawl is a way to go to make the most of the epic bar scene in Prague.
You'll be in a group of lively individuals and a local who will show you the best places to party in Prague. Depending on which pub crawl you decide to do, there may even be free drinks included!
17. Experience the Prague Hybernia Theatre
In this refurbished theatre you can experience world-famous ballet and musicals, brought to you by performers from the Prague National Theatre. From Swan Lake to Tarzan, there is a list of impressive shows that play here throughout the year.
Tickets to the theatre must be bought in advance and can be purchased online. They're not as expensive as you might think, making it a great way to enjoy a culturally-rich evening in Prague.
Entrance: varies
Hours: 09:00-19:00 (Monday-Saturday), 10:00-15:00 (Sunday)
Address: Namesti Republiky 3/4, Prague 110 00 Czech Republic
18. Delight in Mini Monuments at Czech Repubrick
This fascinating Lego Museum is full of miniature Czech monuments constructed from tiny building blocks. Coming here is a great thing to do in Prague no matter what your age!
The museum is open every day, from 10 am to 8 pm and entrance tickets can be bought online. It's got three floors containing over 3000 different models, so you'll be guaranteed hours of entertainment.
Entrance: 180-250 CZK
Hours: 10:00-20:00
Address: Narodni 362/31, Prague 110 00 Czech Republic
19. Dare to Visit the Museum of Medieval Torture Instruments
Located next to Charles Bridge, this excursion in Prague is both gruesome and interesting. Explore three floors of more than 100 instruments and devices used to inflict pain, shred limbs and rip body parts.
These torture devices were used mostly on suspected witches, women who talked a lot (!), political rebels, and enemies of the state. The museum showcases some of the darker periods of human history, but in a way that is suitable and fun for even a younger audience.
Entrance: 100-160 CZK
Hours: 10:00-20:00
Address: Krizhovnicke namesti 194/1, Prague 110 00 Czech Republic
This activity is a bit more expensive, but worth it for a special occasion. Prague has some gorgeous vintage cars available to take you on a ride, so you can sit back, relax, and let the driver take you around the best things to see in Prague.
Since you aren't driving, you can also add a bottle of champagne and toast to your travels together.
21. Stroll across Charles Bridge
No visit to Prague is complete without a walk across the famous Charles Bridge! Constructed between the 14th and 15th centuries, this was once the only way to cross the river in Prague, linking Prague Castle to the Old Town.
Over the years, this historic bridge has overcome floods, sieges, and renovations. It's definitely worth a trip, and we recommend visiting early as it tends to get crowded by other visitors throughout the day.
Entrance: 70-100 CZK
Hours: 10:00-22:00
Address: Karluv Most, Prague 11000 Czech Republic
22. Overindulge in a Trdelnik
Food lovers and anyone with a sweet tooth will love trying Prague's Trdelnik. This sweet pastry is grilled, topped with sugar and a walnut mix or ice cream for the ultimate sweet treat.
It's one of the most popular things to eat in Prague and can be found at many of the vendors that line the city streets.
Despite the city's tumultuous history of invasions, Prague's Old Town Square has remained relatively intact since the 10th Century. It holds much of the city's energy, as street performers, merchants and musicians line the streets.
The changing of the Astronomical Clock occurs every hour and is a rather amusing spectacle of dancing dolls. There's also the opportunity to enter the Old Town Hall and view the clock from the inside!
24. Cool Off at the Ice Pub
Everything in this bar is completely made out of ice, including the glasses and tables! Don't worry if you've forgotten your thermal layers, as the bar will provide a thick coat and gloves upon your arrival to keep you from minus 7-degree frostbite.
Enjoy a beer or cocktail, and experience the unique atmosphere. The pub is open every day and operates with 30-minute visiting time slots. You'll have to pay to enter, but entry includes a cocktail!
Entrance: 150-200 CZK/person
Hours: 12:00-05:00
Address: Smetanovo Nabrezi, 198/1, Prague Czech Republic
25. See the Upside Down Sculpture in Wenceslas Square
This bizarre work of art can be found hanging from the ceiling of the Art Nouveau Lucerna Palace. Created by provocative Prague-born artist David Cerny, this sculpture depicts King Wenceslas seemingly riding a dead horse.
The views surrounding the statue are mixed, but it's an interesting piece of work. The Palace sits in Wenceslas Square, where you'll also find the statue of King Wenceslas himself.
26. Learn about Communism
The Communist Museum in Prague highlights some of the political turmoil of the Czech Republic during the Cold War. It offers fascinating insights into life in the communist era through photographs, films, and scriptures.
Under the city you'll also find the Nuclear Bunker Exposition, showcasing original equipment from 1945-1989. It's one of the coolest things to do in Prague, especially for history buffs!
Entrance: 270-290 CZK
Hours: 09:00-20:00
Address: V Celnici 1031/4 Nove Mesto, Prague 110 00 Czech Republic
Situated between the Old Town and the Vltava River, the old Jewish Quarter offers the chance to learn about the life of Jews during the Second World War.
Today, many significant historical sites remain including six synagogues that are an absolute must-see. If you're staying in Prague for a few days, coming here should definitely feature in your plans!
Entrance: 50-350 CZK
Hours: 09:00-16:30 (Monday-Friday, Sunday)
Address: U Stare skoly 141/1 Stare Mesto, Prague 110 00 Czech Republic
28. Stroll Through Stromovka Park
Once a royal hunting preserve, Stromovka is Prague's largest park. Today, it's the perfect place to enjoy some downtime in-between city exploring. it's also home to Prague's Planetarium.
There are several pretty lakes and rare trees found on the grounds. Take a stroll through the park, join in the many joggers, or sit and have a tranquil picnic lunch.
Entrance: Free
Hours: Open 24 Hours
Address: Kralovska obora, Bubenec, 170 00 Praha 7 Czech Republic
Looking for a specific place to stay? These are our top recommendations for where to stay in Prague to suit any budget.
Best Airbnb in Prague
Of all the amazing Airbnbs in Prague, this is the best one! The location for solo travellers and couples is ideal. It's central and affordable, meaning you'll be able to make the most of your stay.
Best Hostel in Prague – The Roadhouse Prague
The Roadhouse is one of the best hostels in Prague. It's relatively new having opened in August 2017 but has already won the favours of hundreds of guests. The hostel offers bunk beds in mixed dorm rooms fitted with privacy curtains. You'll also have lockable under bed storage and individual power outlets.
Best Hotel in Prague – Hotel Savoy
The Hotel Savoy offers luxurious accommodation at a mid-range price in the heart of Prague. The spacious and comfortable rooms include a private bathroom with a bathtub, air conditioning, a flat-screen TV and soundproofing. The hotel also features a spa, wellness centre, and restaurant serving Czech and international dishes.
Explore the city on foot. Prague is a walkable city, so you can save yourself some money by not taking public transport.
If you will be using the bus or metro, buying a travel card is the cheapest way to make the most of the services.
Bring a travel water bottle with you and avoid buying single-use plastic ones!
Keep an eye on your valuables. Like most traveler-hubs, Prague does see some petty theft like pickpockets or scammers. Keep your money safe and don't leave your phone in your back pocket, especially in crowded areas.
Find cheap flights. Every once in a while, a killer deal pops up.
Avoid peak season. Prague is immensely popular during Summer and Christmas, which increases accommodation and food prices. Travel in March or November for smaller crowds and cheaper accommodation.
Here are some quick answers to common questions about what to do and see in Prague.
Don't Forget Travel Insurance for Prague
Hey, I know paying for something you hopefully won't use isn't fun. But neither is paying for medical bills. Believe me, if you end up needing it, you'll thank your lucky stars that you have quality travel insurance.
World Nomads' mission is to support and encourage travellers to explore their boundaries. They offer simple & flexible travel insurance, and safety advice to help you travel confidently.
They've been doing it since 2002 – protecting, connecting, and inspiring independent travellers just like you.
Get a quote below or read our in-depth review!
World Nomads provides travel insurance for travelers in over 100 countries. As an affiliate, we receive a fee when you get a quote from World Nomads using this link. We do not represent World Nomads. This is information only and not a recommendation to buy travel insurance.
Anyone visiting the Czech Republic has to make some time for Prague! From roaming around old streets and admiring the architecture to breathing in the fresh air on a hike over the city, there are so many unmissable things to do in Prague.
Prague is a delightful place, packed to the brim with good food, fascinating culture, and unique activities. You can be sure that your visit to this enchanting city will be anything but dull!
---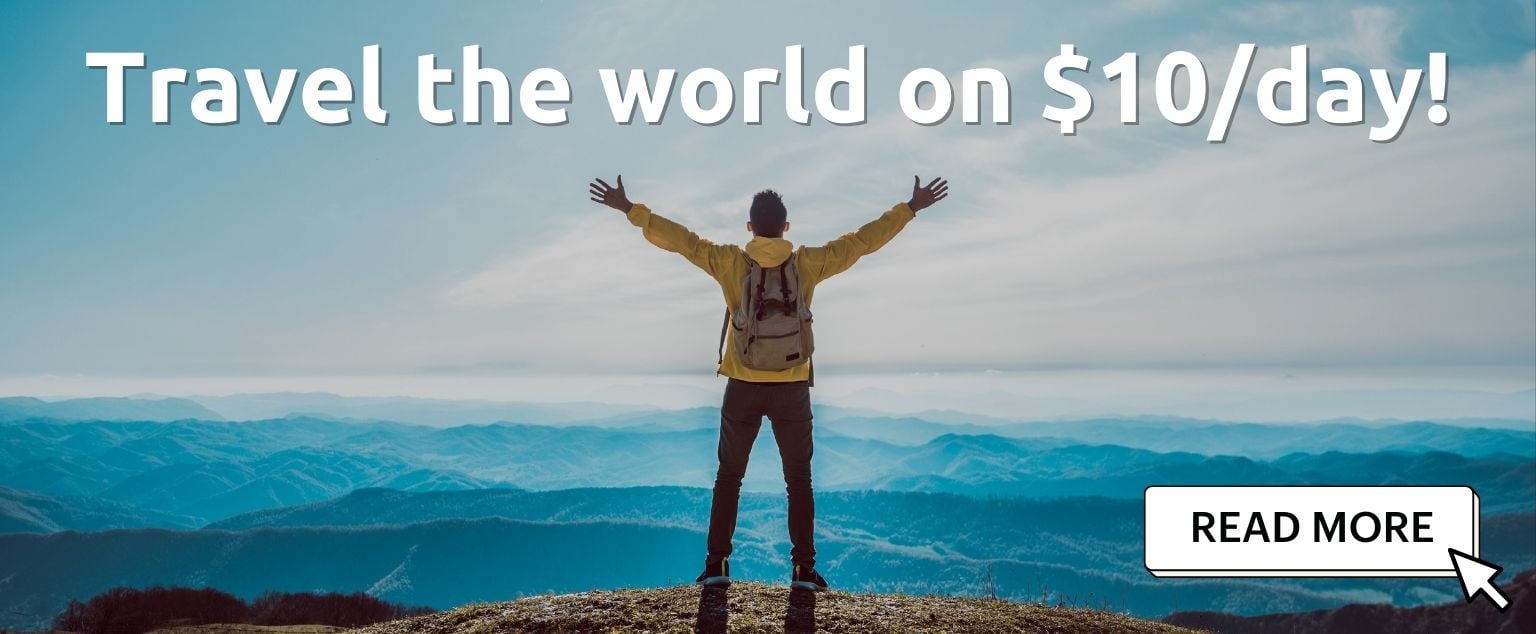 And for transparency's sake, please know that some of the links in our content are affiliate links. That means that if you book your accommodation, buy your gear, or sort your insurance through our link, we earn a small commission (at no extra cost to you). That said, we only link to the gear we trust and never recommend services we don't believe are up to scratch. Again, thank you!