Prague is on everyone's travel list at the moment and for good reason. It's less expensive than other places in Europe but still has all the attractions of the European cities that have captured the public's imagination for years. It has an incredible history, beautiful and historic architecture, a vibrant and exciting community, and delicious foods. Basically, if you're looking for places to visit in Prague, you'll be able to see some of the best attractions that Europe has to offer.
There's just so much to do here and that can make your job a little harder when you're trying to decide what to do in Prague. There's good reason why Prague is one of the most popular destinations in Eastern Europe, it's jam packed with imposting Gothic architecture and enchanting culture.
Prague is a vibrant and exciting city that's well set up for tourists and offers some of the best sights in Europe. So, if you're looking for a Prague itinerary, here are some ideas to get you started.
Are you ready to take a stroll through the old town, new town, lesser town and Zizkok? All these vibrant tiny towns make up Prague and are full of great places to stay. Check out where to stay in Prague so you'll have somewhere to put your feet up before and after exploring all this city has to offer.
There's a good amount of budget accommodation around town with the hostels in Prague being great quality, there's also a good selection of Airbnb's in Prague to check out too.
There are a whole heap of amazing things to do in Prague, so we've laid them all out there so you can plan your time here effectively.
#1 – Saint Vitus Cathedral
Why it's so awesome: This cathedral took almost 600 years to build. It was started in 1344 and was finally completed in 1953. Along the way, it is because of the centre of religious and cultural life in the Czech Republic and home to some of the greatest religious treasures in the country. Dedicated to the patron saint Vitus, it's one of the most stunning tourist attractions in Prague.
What to do there: The exterior of the cathedral is suitably Gothic and looks great in photos. But as with many things, the real treasures lay inside. Make sure you see the 14th century mosaic of the Last Judgement, the tomb of Charles IV, the Chapel of St. Wenceslas, and the art nouveau stained glass created by Alfons Mucha. If you enjoy architecture and exploring lots of different features that somehow combine to make it whole, you'll love this cathedral.
#2 – The Charles Bridge – One of the most incredible places to go to in Praque
Why it's so awesome: The Charles bridge was commissioned in 1357 after the existing bridge had been destroyed by floods from the Vltava River. It was completed in 1390 and has stood the test of time for 500 years since. Over the years, the bridge has become a gathering place for monuments and statues, and some of the best sculptures in the city now line its parapets. After WWII the bridge was made pedestrian-only, and now is one of the most popular tourist attractions in the city.
What to do there: This bridge is almost always busy and that can be fun too. While you're strolling under the baroque statues that line the parapets, make sure you take advantage of the hawkers to have a snack, buy a souvenir, or just people-watch. If you want to see the bridge at its absolute best, arrive at dawn when no one's around and you can enjoy the Prague hotspot without interruptions. It's a fine example of the Gothic Architecture of Prague.
Sidenote: While the bustle on this bridge is indeed enjoyable, this spot has been known to be popular for pickpockets as it's one of the top tourist attractions. Be sure to hide your money in that secret pocket you've sewn in your shoe and keep your valuables close while exploring here.
#3 – Prague Castle – One of the nicer places in Prague to sightsee!
Why it's so awesome: This castle could be straight out of a fairy tale. Looming above the city centre, it has towers, spires and palaces just like out of old stories. The inside is even better. It contains historic buildings, museums, and art galleries that contain some of the most important cultural treasures in the country. So, when you visit the castle complex, you're likely to spend all day there exploring everything it has to offer. It's a fine example of spectacular architecture.
What to do there: Make sure you put aside an entire morning or afternoon to explore this Prague must-see because you won't regret it. Take pictures with the fairy tale castle in the background and then go inside to explore the museums and art galleries. Just remember that you will need to go through a security check before entering the castle, so make sure you have your passport with you.
#4 – The Old Town Square – A great place to see in Prague if you love architecture
Why it's so awesome: You probably have an image in your head when it comes to Prague of picturesque buildings and streets that could have come right out of a fairytale. This area is where you'll see those dreams come true. This part of the city has been mostly untouched since the 10th century and the architecture is dreamy enough to draw locals and tourists in droves. There's a reason it's one of Prague's most famous attractions.
What to do there: Take lots of pictures while you're in this area, because they'll turn out amazing. And once you're done with that, just wander around and take everything in. Old Town could be straight out of a fairy tale or your best dreams of what Europe should be, so enjoy it. The area is full of al fresco restaurants, so when you want to rest your feet you can have a great meal and sit down while you take everything in. A great way to explore this area is to take a walking tour.
#5 – The Astronomical Clock
Why it's so awesome: The Prague astronomical clock dates back to medieval times and despite being damaged and repaired repeatedly across the years, it's still the best-preserved medieval clock in the world. Located on the south face of the town hall, it's the pride of the city and a must-see while visiting Prague.
What to do there: While you're in Old Town Square, make sure you're waiting at the Old Town Hall to see the Prague astronomical clock on the turning of the hour. There's a small show as the hour changes that draws crowds all throughout the day, and it's a Prague must-do and one of the top tourist attractions in the city. If you have the time you can also visit the inside of the town hall itself.
#6 – The Museum of Alchemists and Magicians of Old Prague – One of the more unique places to visit in Prague!
Why it's so awesome: If you want to explore Prague, then you need to see more than the castles. You need to understand its darker side as well, and you can do just that at this museum. During the 16th century, King Rudolf II had a keen interest in the occult arts and turned Prague into their unofficial capital. He funded alchemists and sorcerers from all over Europe, including famous names like John Dee and Edward Kelley. For a long time, Prague was Europe's centre of dark arts and this museum celebrates this creepy history in all its strangeness.
What to do there: There are two levels of displays in this museum and they trace the history of the occultists who once lived in Prague. It includes an alchemist's lab in the tower of the building, stocked with scrolls and grimoires, as well as stunning artistic scenes of failed magicians being dragged into hell by the devil. If you're interested in this kind of display, make sure you take the time to explore every corner of the museum, because it will really teach you about another side of Prague's history.
#7 – Strahov Monastery
Why it's so awesome: The Strahov Monastery is the second oldest in the city and is located on top of one of Prague's hills. It was first built in 1140 but had to be rebuilt numerous times after various walls. The Monastery itself is fairly ordinary, but the library within is simply astounding. It's divided into two halls that contain thousands of rare volumes of religious and philosophical texts. And, as if this wasn't enough, the walls of the libraries are masterfully decorated with vibrant and beautiful frescos that must be seen to be believed.
What to do there: If you enjoy libraries then you'll love the Strahov Monastery. Make sure you check out the unique card catalogue system, which uses wooden cartouches with images on them to tell you about the stored books. Also, have a look at the cabinet of curiosities, which were brought from the estate of Karel Jan Erben in 1798. They contain parts of a dodo bird, ocean specimens, insects, and anthropological artefacts and are a slightly strange but fascinating look at one man's obsession.
#8 – Magical Cavern – One of the most amazing places in Prague!
Why it's so awesome: On Petrin hill, the artist and sculptor Reon created a psychedelic empire of art and covered every wall in his building with hand-sculptured facades. The otherworldly cave system that resulted called Argondia is a Prague must-see while you're in the city. It combines the rough look of natural stone with decorative roots, strange angles, and swirling colours.
What to do there: Every traveller backpacking through the Czech Republic should have this landmark on their Prague itinerary. It's well worth a visit to have a look at the stunning artwork. It's like stepping into a fairy tale, with trippy paintings and columns that are carved to show off faux-Roman busts of mythical creatures. So, make sure you take the time to explore and take in this incredibly beautiful piece of art.
#9 – Speculum Alchemiae – One of the most underrated places to see in Prague
Why it's so awesome: This is a secret site that was only uncovered in 2002 by floodwaters and it's a creepy and fascinating look at another way of life. It contains all the tools that alchemists used to do their work, namely trying to turn lead into gold, as well as a number of other curiosities that will amaze and delight you.
What to do there: When you get to this Prague must do, hidden in the city's historic centre, it looks like a ground floor studio containing curiosities. You'll see the hide of a black bear, sporting portraits and books, but when you twist the small statue in the library, an underground world will open up. Go down the stairs and explore the sprawling laboratory beneath. The museum is a little gimmicky and you can only see it with a tour guide, but it's still a fascinating look at a darker part of Prague's history.
#10 – The Idiom Installation
Why it's so awesome: This is a display created by artist Matej Kren and it's called Idiom. It's a long-term art display where hundreds of books are stacked in a cylindrical tower. Carefully placed mirrors give the impression that the tower is infinite, and this mind-bending display is best seen through a tear-shaped opening on one side of the tower. Peeking through at this world will give you a taste of what it's like to sink into a well of books and never come out again.
What to do there: Whatever you go, don't try and pull a book out of this towering display because the slightest imbalance and the whole thing will come crashing down. Instead, just enjoy the architectural masterpiece. This has become one of the most popular displays in Prague and was even featured on the cover of Science magazine in 2011.
#11 – Dripstone Wall – Quite the quirky place in Prague!
Why it's so awesome: Created between 1623 and 1630, this wall was once part of the Wallenstein family's private residence. After World War II, the land fell into the hands of the government who used it for elite negotiations. They're created in early baroque style and divided into several distinct areas, the most interesting being 'The Grotto' which is an eerie landscape that includes the Dripstone Wall. When it comes to Prague tourist attractions, this is a creepy display of snakes, monsters and random faces with an acoustic element.
What to do there: The Dripstone Walls is the best part of the garden and looks like it's constructed from dripping skulls. It's actually made of stalactite-like rocks, but when you look closely you can see human and animal faces peeping out from the stone. There is also a mystery to this wall as there are clues that it could contain secret passageways into the residence. So, while you're there, see if you can see the clues and solve the mystery that has enthralled visitors for years.
#12 – Wenceslas Square – One of the most incredible free places to go to in Prague
Why it's so awesome: This square is absolutely one of the best places to go in Prague. It's a highlight of the Old Town district and includes many important and beautiful buildings. It was named after the patron saint of Bohemia, whose statue is located in the area, and was first created in the 14th century under the rule of Charles IV as a horse market. These days, it's one of the most important points of interest in Prague.
What to do there: It's absolutely free to visit the square, though no doubt you'll find a lot to do there that will cost you some cash. This area is home to the city's best dining and shopping experiences as well as a number of architectural marvels. If you're visiting at Christmas, it also has a huge Christmas Market that's worth braving the crowds for.
#13 – The National Museum
Why it's so awesome: The national museum is spread across several locations and houses some of the city's most important collections in a variety of different fields. So, when you're visiting Prague, make sure you stop by to explore the city's take on archaeology, zoology, anthropology, art, music, entomology, or mineralogy. It's the oldest museum in Prague and was first established in the early 1800s.
What to do there: Just explore the national museum! No matter what you're interested in, you'll find something fascinating in this Prague must-see landmark. Take the time to explore the archaeology exhibit with its collection of Roman artefacts as well as the entomology collection which contains around 5 million specimens.
#14 – The Church of Our Lady Before Tyn – One of Prague's coolest historical sites!
Why it's so awesome: This church is unmistakable, and you've probably already seen it in photos. It includes twin spires that are 80 meters tall and support four smaller spires each on either side of the building and is the perfect image of a medieval church. Completed in the 15th century, the building has been changed numerous times over the years as it changed hands, but the Gothic appearance and Baroque altar paintings on the inside have thankfully remained intact.
What to do there: This is a beautiful old church and it looks great in photos. But make sure you go inside as well because there's a lot to see. Check out the fine tombs, the Gothic northern portal complete with crucifixion sculpture, and the Baroque altar paintings while you're visiting. All of these features combine to make the church one of the hotspots in Prague as well as a great place to spend an afternoon.
#15 – Palac Lucerna
Why it's so awesome: Palac Lucerna is an early 20th century cultural complex just off Wenceslas Square that contains everything you could want for an easy, fun afternoon. The arcade boasts an attraction that's in everyone's photo of their time in Prague, a sculpture of St. Wenceslas riding an upside-down horse. This was created by artist David Cerny and it's set against stained glass windows that throw light and colour around the space. The arcade also has an independent cinema, bars with live music and dance parties, and a concert hall.
What to do there: Get there during the day so you can take a photo of the upside-down horse with colour and light all around it. And then, after the sun sets, watch an independent film at the Kino Lucerna or head over to the Lucerna Music Bar for a late-night party and live music. And if you're looking for places to visit in Prague that are a bit grungier, try a microbrew at Kavovarna pub.
#16 – The Devil's Stream
Why it's so awesome: There's nothing like checking out a place with lots of stories associated with it and Devil's Stream fits this bill exactly. According to some of the stories, the area is blessed by water sprites. Another says it's cursed by a vicious old woman who lives off Maltese Square. Whatever's true, this is still one of the most atmospheric and picturesque points of interest in Prague.
What to do there: If you like to walk, you'll love this area. You can walk through the trees and cross the bridges at sunset, enjoying a slice of nature and fairy tale surroundings at the same time. And when your feet get tired, stop in at one of the local bars or restaurants for a meal or a drink. Tato Kojkej and Mlynska are particularly good and they keep up the drama by having ancient water wheels inside the buildings where you can enjoy the history and sounds.
#17 – Vrtba Gardens – An unknown (but awesome!) place to see in Prague!
Why it's so awesome: There's nothing like spending time in a garden for relaxation and revitalization and this is one of the best gardens in the city. These gardens aren't as well known as other options in the city but boast geometric designs, fresco paintings, and Baroque details. It's very close to Petrin Hill and is a Prague must-see.
What to do there: Wander around the gardens. You'll have them mostly to yourself because the other tourists will go to other gardens, so it's the perfect time to enjoy the Baroque aesthetics without the crowds. And when you're done, you're really close to Petrin Hill, which is another one of the most famous places in Prague.
#18 – Vysehrad – One of the nicer places in Prague to sightsee!
Why it's so awesome: The crowds in Prague can get a bit tiring and sometimes you just want to explore something on your own. Vysehrad is the perfect place to do that. It's a gothic cathedral that has a striking view, a cemetery, cafes and galleries all around it, so it's perfect for an afternoon of history and exploration.
What to do there: You can easily get to this fort because the red line has a stop named after it. It's just off the Vltava River too, which means you'll get stunning river and city views from the top of this fort. When you're done exploring the building, make sure you wander around the area as well. The gardens are beautiful and there's also a cathedral, cemetery and gallery that deserve some attention. This collection of beautiful and interesting sites is what makes this one of the best places in Prague.
#19 – St. Cyril and St. Methodius Cathedral – A fascinating educational place to visit in Prague
Why it's so awesome: Prague has some of the world's most spectacular churches and this one definitely should go on the list. But it's the history behind this building that's really amazing. This church has a strong connection to the fall of the Nazis in Bohemia, one of the Czech Republic's three regions, and the museum in the basement of the church explores this connection in depth.
What to do there: Take pictures of and explore the church and then go down into the basement to really have your mind blown. There are video clips, photos and memorabilia from the war that will teach you about the occupation of the castle and the ruler's overthrow by the Czech rebels. This isn't a place for children as the story isn't always happy, but the courage and determination of the men who freed Bohemia is inspiring.
#20 – Langhans
Why it's awesome: The idea of European intellectuals gathering around local watering spots to discuss world issues is a common and seductive one. And this is a café that does just that. Here you'll find discussions on freedom, democracy, humanitarian and development aid along with coffee that doesn't exploit growers.
What to do there: This is the place to get a coffee, pull up a chair, and enjoy the talk. A venue like this evokes the spirit of old Europe, where revolutionaries and great thinkers gathered to try to change the world through ideas and discussion. Just remember that they don't serve dairy milk with their coffees, nobody and nothing gets exploited here, so be prepared to try an alternative if you like milk with your drink.
#21 – Strelecky Island – Awesome place to visit in Prague with kids!
Why it's so awesome: When you're looking for Prague vacation ideas, you need some locations that are just relaxing, and this island is the perfect choice for that. It's a small island on the Vltava River that's often the location for open-air events in the city. The rest of the time, it's a quiet natural area lined with trees and park benches where you can take a picnic and escape the city.
What to do there: in the summer, this area often plays host to live music events, dance parties and film screenings so find out what's on while you're in the city and just show up. The island is accessible via stairs on the Legion Bridge and will give you some great views of the city's skylines if you want to take more pictures. Other than that, take a picnic basket, find a stretch of grass, and just relax in the natural surroundings.
#22 – Rudolfinum – A perfect place to visit in Prague if you are on a budget!
Why it's so awesome: Visiting Prague can be expensive and sometimes you just want to go somewhere that will be fun and free at the same time. This is the perfect place for that. Most of the exhibits are free and there is also a gallery filled with European art, a park and a café nearby so you can enjoy a whole afternoon at this site without spending much money at all.
What to do there: Check the website for events that you're interested in. Once you're there, sneak around to the riverside where two sphinxes guard the door and then go upstairs for the free exhibits. Afterwards, spend time in Art Park with the family or head into the café. You can look through art books while you sip your tea or play the piano, it's all up to you.
#23 – Jilska Absintherie
Why it's so awesome: Jilska Absintherie is very close to Old Town and explores the history of this alcoholic beverage in happy detail. This drink was the darling of Europe for years and there are still several venues in Prague that serve different varieties of distilled absinthe that you can try. The Jilska Absintherie is one of the best in the city and it's within walking distance from the usual tourist spots.
What to do there: The best time to go to this location is on the weekend, when each drink is served with spectacle and hype. But no matter when you go, ask for a distilled absinthe because the macerated drinks are like drinking firewater. Each drink has its own herbal taste and just ask the bartenders for their recommendations if you're unsure about what to try. Just remember that this drink packs a punch so make sure you have something in your stomach first and drink it slowly!
While Prague is safe for travellers, this punchy green drink as well as alcohol, in general, is popular here and makes Prague a prime party destination. Be aware that it can get rowdy as the sun sinks further down at dusk while the liquid in your glass does too.
Wonder what to do in Prague for 3 days? Head over to our insider's Weekend in Prague guide!
#24 – Olsany Cemetery
Why it's so awesome: The plague struck Prague in the 17th century and the survivors decided that it was unhygienic to bury the victims in the city itself. So instead, they created this cemetery instead. It was used again a century later after another plague and then continuously throughout the years until the 20th century. Despite these grisly beginnings, the cemetery is actually a beautiful, peaceful place to visit with a variety of elaborate art nouveau grave monuments.
What to do there: This is the largest cemetery in Prague and there are 12 separate sections that represent different faiths and cultural groups. If you want to learn more about this location on your Prague itinerary, then there are guided tours available that will take you from the older sections to the most modern. A variety of famous figures are buried here, so make sure you have a look at the graves of Jan Palach, a student who burned himself to death in protest of the occupation of Czechoslovakia and Pavel Roma, a famous ice skater.
#25 – The Dancing House of Prague – A great place to see in Prague if you love architecture
Why it's so awesome: If you're looking for unusual things to do in Prague, then the dancing house must be on your list. Completed in 1996, it took 4 years to complete and is a fine example of Frank Gehry and Vlado Milunic's work. It sits on riverfront land and is surrounded by 18th and 19th-century architecture, so the building looks shockingly out of place where it is! It's one of the top tourist attractions for good reason!
What to do there: The dancing house really is picture-worthy. It curves in on itself like it's taken a great punch and contrasts nicely against the stately buildings on either side. The building is full of offices that aren't open to the public, but you can visit the lobby and there's also a restaurant on the 7th floor of the dancing house. The restaurant has a rooftop patio for taking photos, so take your camera and you'll get some great shots of the Vltava River and Prague Castle.
#26 – Cross Club – Easily one of the most fun places to check out in Prague
Why it's so awesome: This club looks like an industrial pirate's cove and is full of light, colour and sound. It was created in 2002 by a group of friends to give DJs and other creatives a place to practice. Word spread quickly about the club though, and it has expanded throughout the years. It's now a three-story factory for art of all descriptions and provides education, electronic concerts, and a place for activists to gather.
What to do there: If you're trying to decide what to do when you travel to Prague, then there's always something going on at this location. At night they have music ranging from electronic to punk, reggae and ska. During the day they run family-friendly programs like puppet shows and theatre. And you can also catch a free lecture on everything from religion to computer programming. So, check out what's on while you're in the city or just show up to the bar and café and see what's going on.
#27 – Bohnický Hrbitov Cemetery
Why it's so awesome: This neglected cemetery could be straight out of a horror film. Over the years it's been robbed by thieves and vandalised, but even without that, you'll see immediately that there's something very wrong with this place. The rows of graves are mostly unmarked and without even a tombstone to record the name of the occupant. That's because this graveyard houses the mentally ill, suicides from the nearby mental asylum, and murderers. The graveyard was in use until the asylum was closed in 1963 and was abandoned shortly afterwards.
What to do there: There are lots of strange stories about this graveyard that makes it one of the hotspots in Prague at night. People swear they've seen strange sounds and lights and some even claim that stranger things have happened to them. So, if you're looking for a darker thrill, visit this cemetery to find out for yourself. And even if you're not looking for a thrill, the cemetery is a hushed, peaceful place with a melancholy vibe that can give visitors a nice, sombre break from the rush of the city.
#28 – Nuclear Bunker Museum
Why it's so awesome: This was once a civilian bunker, located beneath Prague's Parukarka hill, and is a symbol of the fear that gripped the people during the Cold War. These types of bunkers sprung up all over Europe but were especially common in the Eastern Bloc as the communist economies focused on the very real possibility of invasion. This bunker was meant to protect civilians during a nuclear attack rather than to house them for the years afterwards.
What to do there: You can explore this museum as part of a tour. The tour runs for 2 hours and will take you through the communist spots in Old Town, ending in the bunker. There you'll see gas masks, books, photographs and newspapers from the time in the cramped, panic-inducing surroundings. You can buy tickets for the tour online or at the Prague Special Tours ticket office in Old Town.
#29 – Franz Kafka Museum
Why it's so awesome: Franz Kafka was born in Prague in 1883 and remains one of the most popular novelists to come out of the city. This museum celebrates not only his life but his eerie ideas on the world. The author had an unusual talent for combining reality and fantasy in his works and this museum follows that path. It blurs the lines between fact and fiction to illustrate Kafka's life in Prague and how it influenced his writing as well as how Prague was changed by his work.
What to do there: When you encounter a museum that's trying to convey a bigger, more abstract message like this, you just have to pay attention. This museum uses journal entries, soundscapes, 3D installations to create intellectual, artistic and nightmarish displays using the streets of Prague to explore Kafka's suffering and uncertainty. Mechanical statues are used to illustrate his strange ideas, and everything mimics the haunting, dreamscape world that Kafka's pen created. Long after you leave this museum, you'll be thinking about the things you saw, and that's the mark of a truly masterful display.
#30 – Trifot
Why it's so awesome: Prague is full of surprises, and this display is yet another example of that. This kinetic sculpture was created by artist David Cerný as a provocative statement about modern life. It's located outside of the Photo Centre Gallery and stands as mute testimony to the nature of modern life, surveillance and privacy.
What to do there: This is a forty-foot statue that looks like vintage cameras with staring, bulging eyes that move independently to watch passers-by. The images are then projected onto one of six monitors in the area. It's an unattractive but extremely effective display with Orwellian undertones and deserves some of your attention and time while you're in the city.
#31 – The Clementinium and the National Library – A great place to visit in Prague if you are alone/traveling solo
Why it's so awesome: There are several beautiful baroque buildings in this area including the National Library of the Czech Republic. This historic site was once part of a Jesuit College and houses the Jesuit book collection. Later, the books from the Karolinum were added and the site became a public library in 1782.
What to do there: If you're a book lover, then you'll love this place. It contains more than 6 million books, including copies of every book published in the Czech Republic. But make sure that you don't spend all your time reading because the building itself is stunning. Some of the highlights you should check out include the Baroque Library Hall, which has incredible ceiling artwork. You can also visit the amazing Mirror Chapel and the Astronomical Tower. And if you want to learn more, English tours are available to give you a deeper understanding of the site and its significance.
#32 – The National Gallery
Why it's so awesome: You can't go anywhere in Europe without exploring the artwork and this gallery is one of the best places in Prague to do just that. The gallery exhibits both foreign and local artists and some of the biggest names in history have their work at this venue. The collection is spread across a couple of different locations and no matter what type of art you like, you'll find something amazing.
What to do there: While you're exploring this gallery, make sure that you look for your favourite artists. The art is spread across several buildings, so give yourself plenty of time to explore. Don't miss the stunning 17th century Sternberg Palace, where there are works by the greats such as van Goyen, Rubens, van Dyck, Rembrandt and Goya. At the Kinsky palace, you'll see Asian art as well as art from the ancient world. There's also a dedicated Modern Art Museum here too. So, no matter what type of art you love, you'll be able to see the best examples of it in the world at this site.
Get insured for your trip to Prague, Czech Republic!
ALWAYS sort out your backpacker insurance before your trip. There's plenty to choose from in that department, but a good place to start is Safety Wing.
They offer month-to-month payments, no lock-in contracts, and require absolutely no itineraries: that's the exact kind of insurance long-term travellers and digital nomads need.
SafetyWing is cheap, easy, and admin-free: just sign up lickety-split so you can get back to it!
Click the button below to learn more about SafetyWing's setup or read our insider review for the full tasty scoop.
Find out what people want to know about the best places to visit in Prague
Prague is one of the most popular cities in the world at the moment amongst travellers and there are a lot of good reasons for that. A good Prague itinerary is filled with great food, incredible landmarks, and astonishing history and makes for an exciting trip.
It's also markedly cheaper than some other countries in Europe, which is why it's on everyone's bucket list. And it should be on yours as well. Check out how affordable Prague is!
So, if you're ready to explore all the best places to visit in Prague, then this list will help you choose what to see first! There's a lot to do, so consider taking a walking tour to get an insider look.
Had a great time in the capital OF THE Czech Republic? Take some of the wonderful day trips from Prague too.
---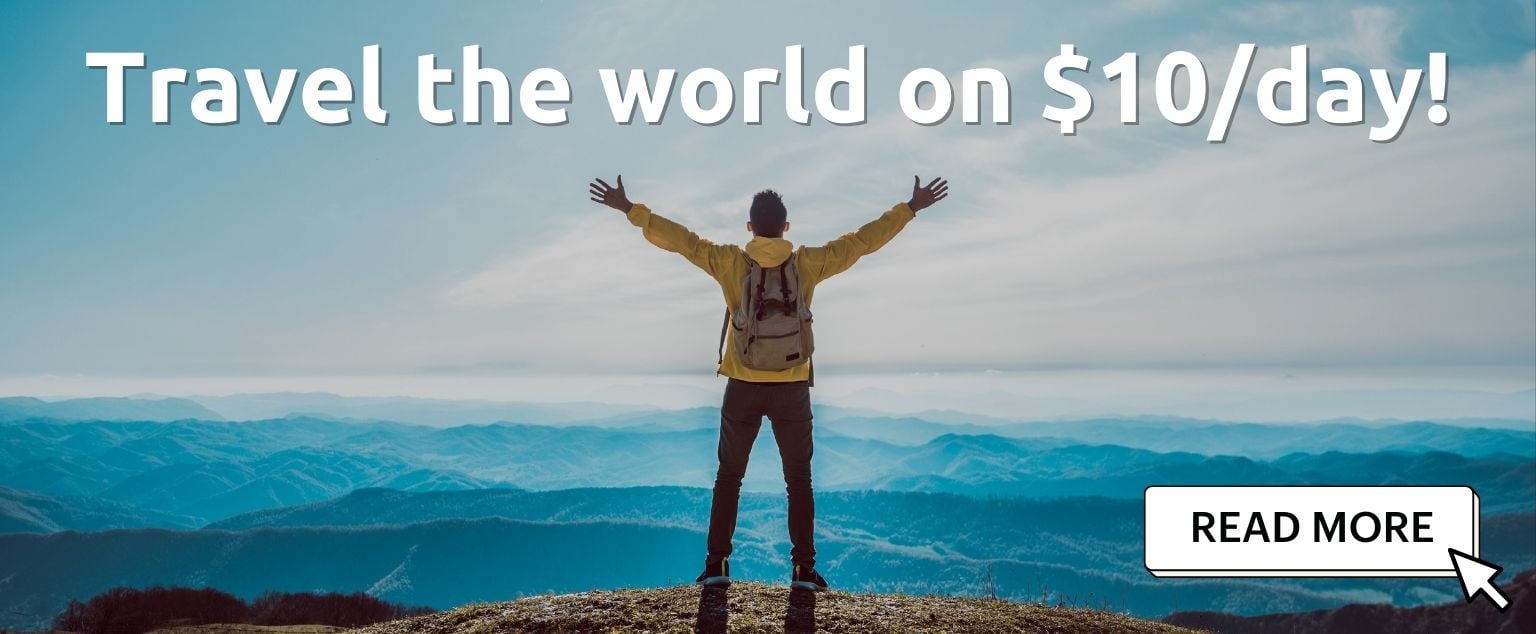 And for transparency's sake, please know that some of the links in our content are affiliate links. That means that if you book your accommodation, buy your gear, or sort your insurance through our link, we earn a small commission (at no extra cost to you). That said, we only link to the gear we trust and never recommend services we don't believe are up to scratch. Again, thank you!