Prague is the capital city of the Czech Republic, it's known for its ornate buildings, proud beer culture, and affordable tourism industry.
Nicknamed "the City of One Hundred Spires," Prague is a great choice for travellers interested in history, culture, and architecture. It is an extremely photogenic city, from its colorful baroque style buildings lined with red roofs, to its medieval gothic churches and monuments, this city has a fairytale-like enchantment that draws in visitors from around the world.
This modern metropolis still retains its old-world charm, and there are plenty of options for you to enjoy your two days in Prague. The people are friendly, the beer is cheap and plentiful, and the city has a welcoming atmosphere that makes it perfect for a weekend trip.
There's so much to see and do, which is why we've come up with a helpful guide that'll ensure you make the most of your weekend in Prague!

Unlock Our GREATEST Travel Secrets!
Sign up for our newsletter and get the best travel tips delivered right to your inbox.
Insider Tips for an AMAZING Weekend in Prague
A weekend trip to Prague gives you plenty of time to explore this historic city, but the key to spending your weekend wisely is staying in a central location!
Know Where to Stay in Prague
Deciding where to stay in Prague is important. Whether you're looking for a friendly hostel, a budget hotel, or a lavish 5-star room, you'll want to make sure the location is near the main attractions. Prague has many accommodations to choose from, with prices to suit all budgets! Check out some of our favourites: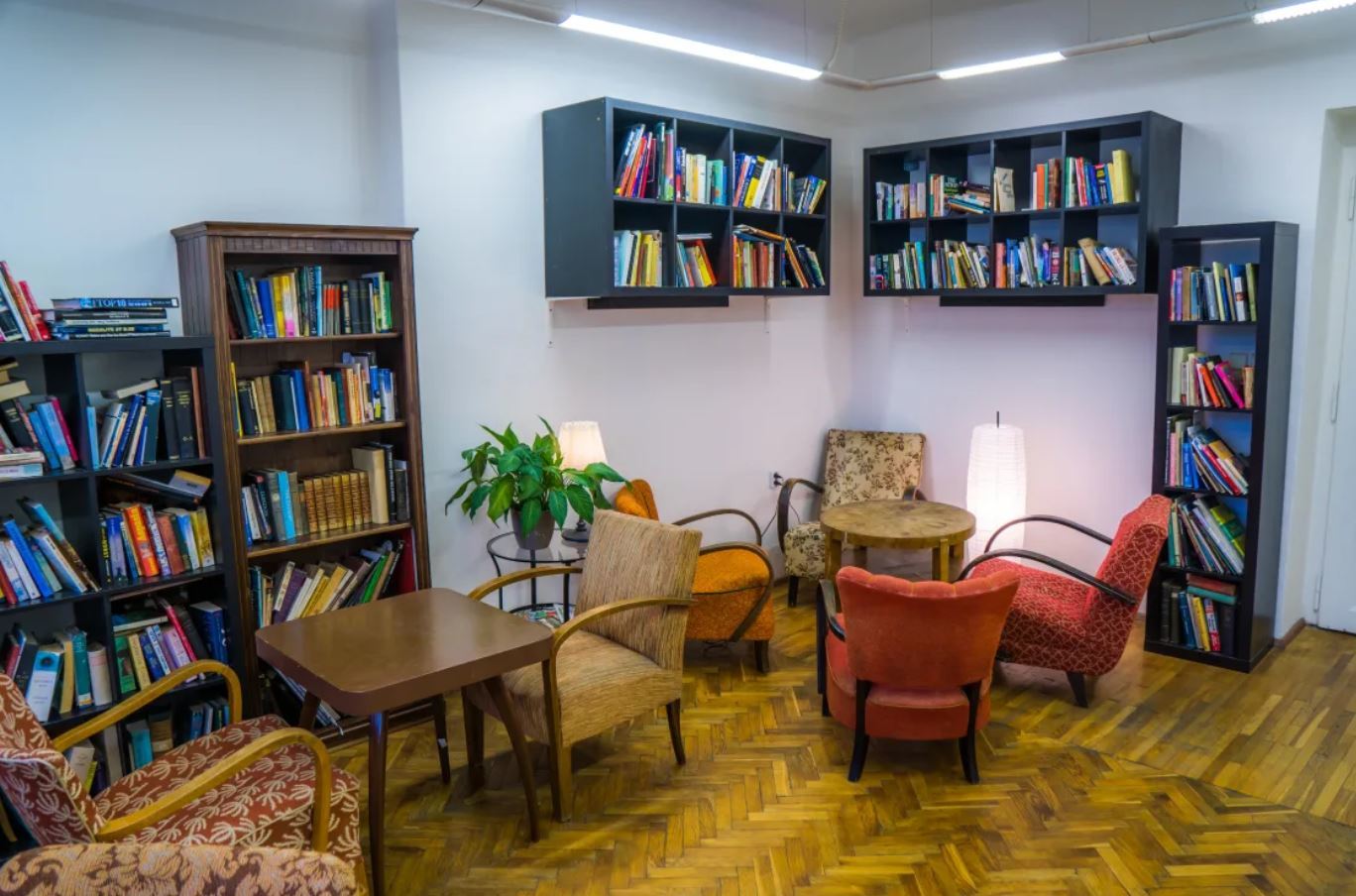 Free breakfast
Wide variety of room sizes (2,4,6,8,10,12 beds)
Top floor is a large game room with outdoor terrace attached
This trendy Prague hostel is centrally located and within walking distance of Prague's top attractions as well as bars, shops, clubs and restaurants. The whole top floor has been converted into a large social hangout area. Admire the city views from the outside terrace, play a social game of pool, or relax and have a drink.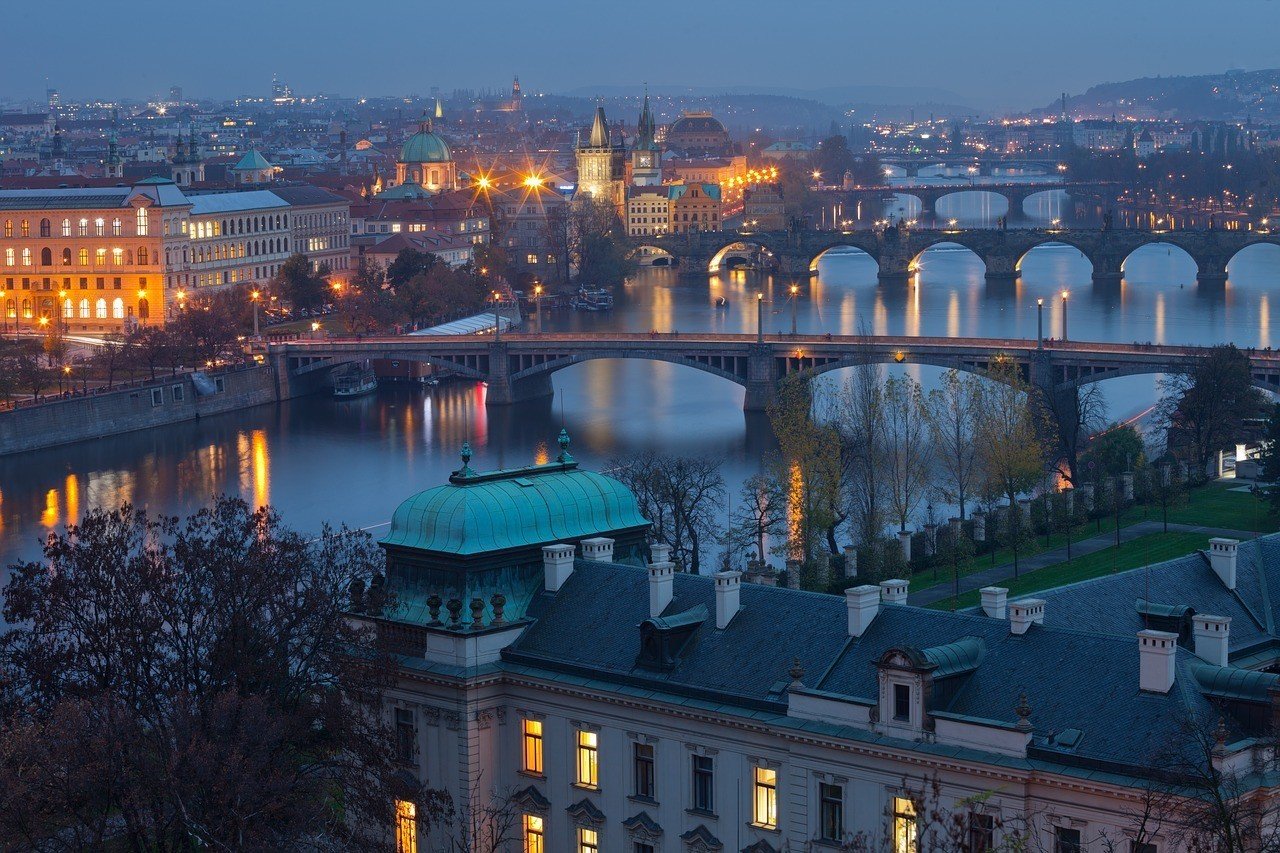 Start exploring in the heart of Prague while still on your budget. This home is in the best location for solo and couple travellers looking to hit everything at once in the city.
You will be facing the beautiful courtyard to enjoy a glass of wine that also has quick access to the Astronomical clock, which is a 5-minute walk. So like we said, if you're into hitting all the sweet tourist spots, then this is the home for you.
And if it's summer, the owner may even offer to take you paddle boarding. On the nights you aren't at the Dlouha, well known for its restaurants, bars, clubs, and nightlife, there's a selection of books you can choose from to read while you are snuggling up in the loft bedroom overlooking the city.
Check out the other Airbnb's in Prague for more options.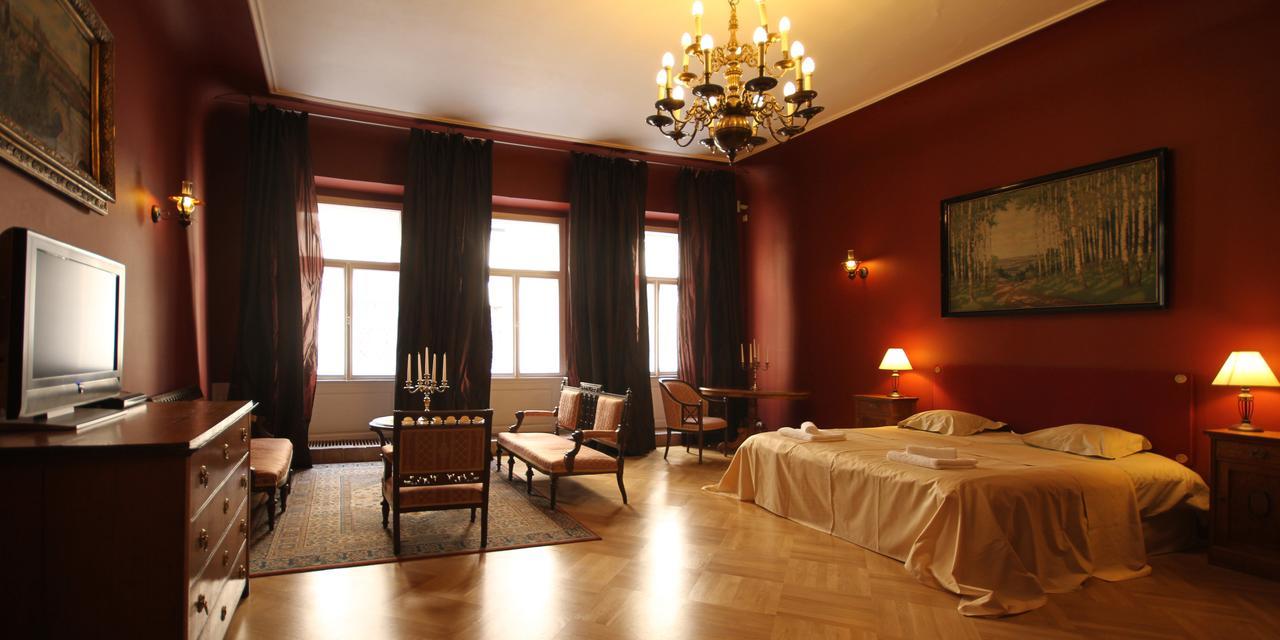 Within walking distance to Old Town and public transportation
Tea/coffee maker in every room
Decorated with classic Czech antiques and oil-paintings
The name of this hotel really says it all! Great location, modern amenities, plus friendly and attentive staff. It's located in the city centre and only a short walk from Prague Castle and many other top attractions.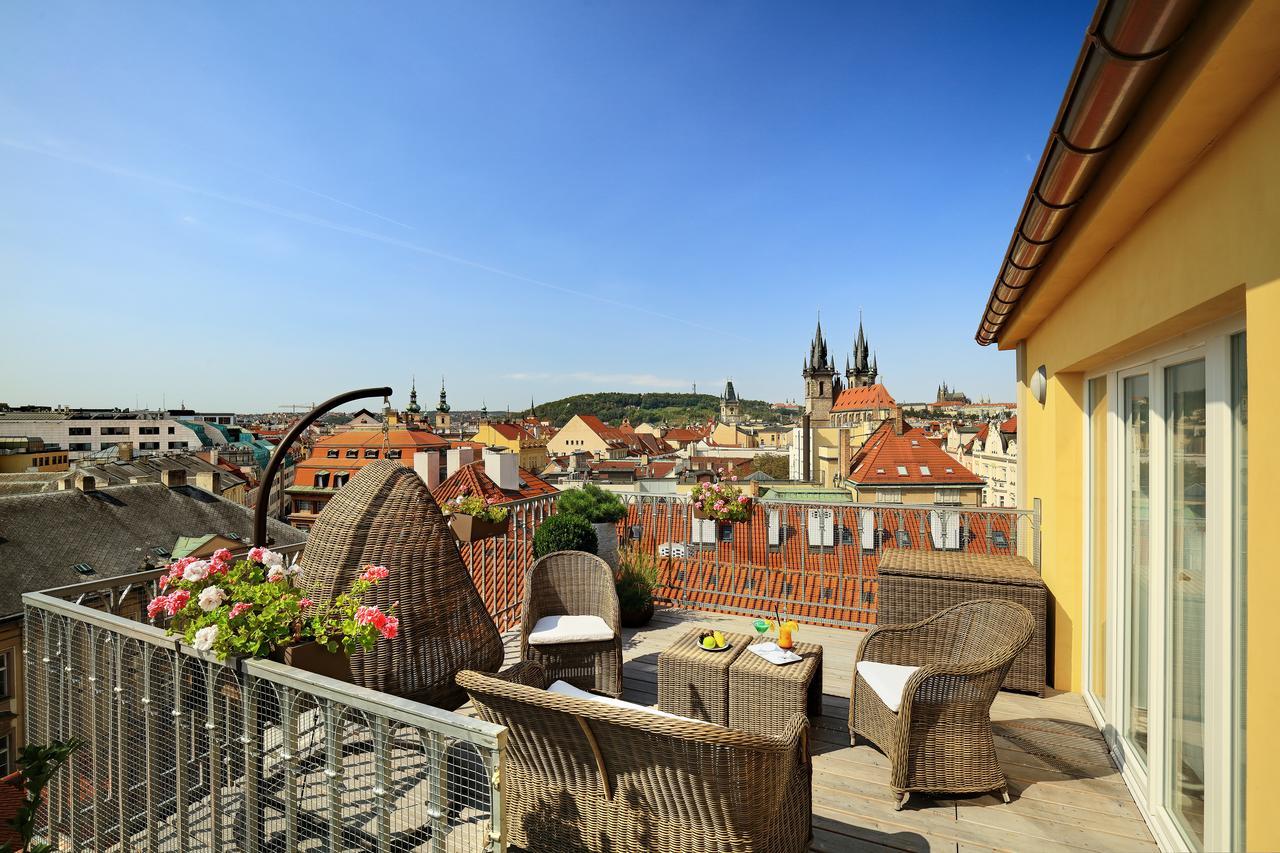 Located in the heart of Prague
Free breakfast with a wide variety of options
Spacious rooms, elegantly decorated with modern amenities
This lavish hotel has it all! It's conveniently located in the heart of Prague, only 400 meters from the city centre. Rooms are large and spacious and have every amenity you could possibly want! Free WI-FI, satellite TV, bathtubs in every room, and more!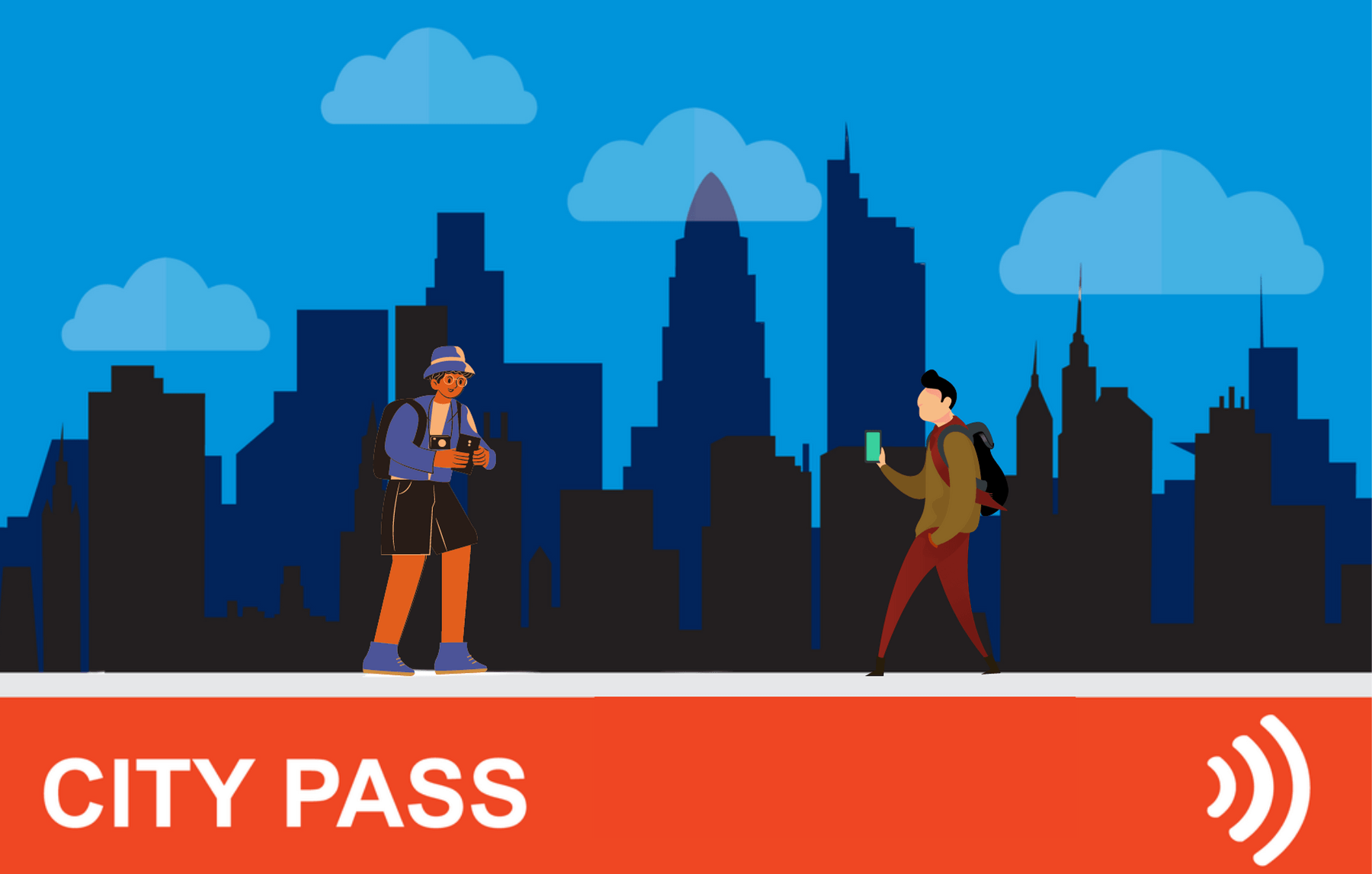 Travelling to Prague? Then plan yo' trip the smart way!
With a Prague City Pass, you can experience the best of Prague at the CHEAPEST prices. Discounts, attractions, tickets, and even public transport are all standards in any good city pass – be sure invest now and save them $$$ when you arrive!
Buy Your Pass NOW!
Know How to Get Around in Prague
Getting around Prague is easy and convenient. There are a few different options for public transportation around the city, the main forms being the metro, trams, and buses. Walking is another option, as many of Prague's historic sites are within pedestrian zones.
There are lots of things to do in Prague but thankfully most are easy to reach on foot or public transport.
Public transportation in Prague is known for being reliable and affordable. If you're spending a weekend in Prague it might be a good idea to purchase a tourist transport pass. This pass allows for unlimited travel between any form of public transportation in Prague and can be purchased in increments of 30-minutes, 90-minutes, 1-day or 3-days.
Uber also operates in Prague and is a popular form of transportation. With this convenient app you will be connected to a reliable ride in minutes. A great option for people unfamiliar with the city, your driver will know exactly where you want to go!
Prague is very much a walking city. Most of the city's top attractions are in close proximity to each other and you can easily spend a day walking around. Prague also offers many free-walking tours around the city's different areas, that can help you get better acquainted with the city's layout and cover your Prague itinerary.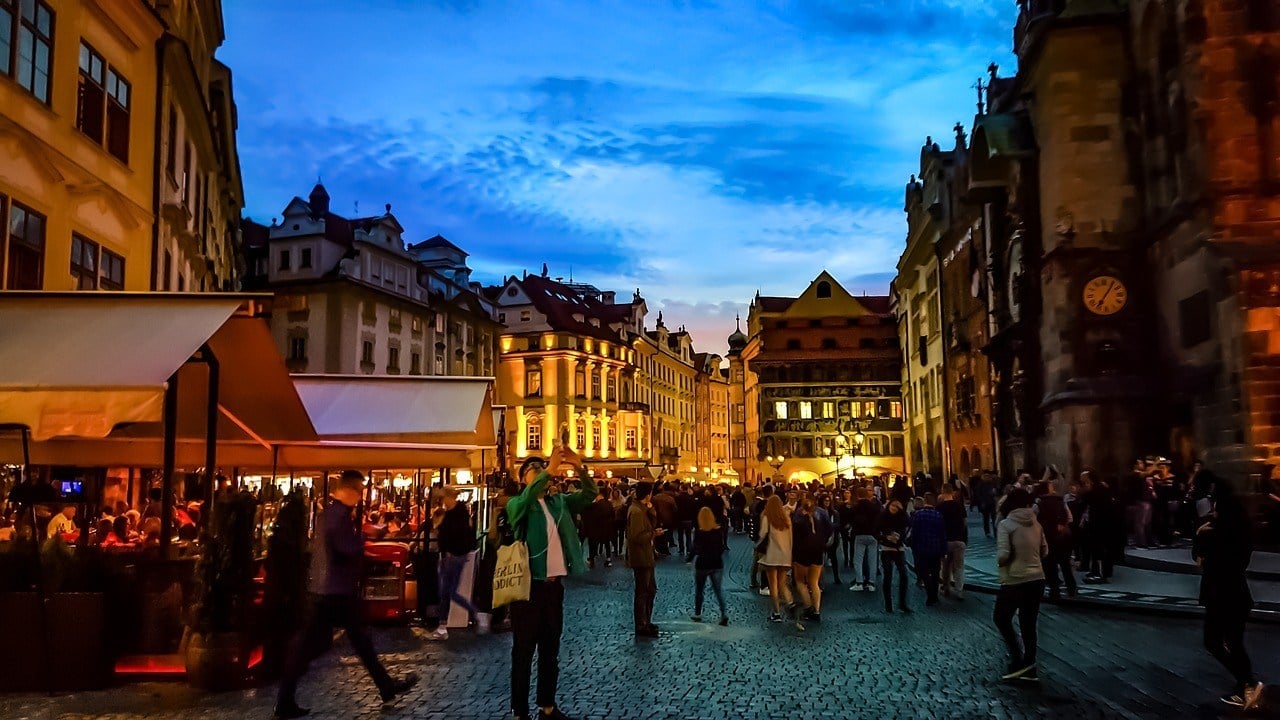 Weekend trips to Prague are the best time to experience the nightlife. Different areas of the city have different options for going out. Here are the best districts in Prague to experience the vibrant nightlife!
Old Town Prague
Lots of options for clubs and bars
Easily accessible by public transportation
Prices to suit all budgets – inexpensive to high-end
You can't go wrong going out in Old Town Prague! This area of the city is known for its exciting nightlife. Al Capone's Cocktail Bar has a fun speak-easy setting with a wide range of drink options and reasonable prices. Or, If you feel like dancing head to KU Club & Bar, one of the trendiest clubs in Prague with a great atmosphere and good dance music.
New Town Prague
Eclectic range of nightlife options for going out
Larger layout than Old Town with more options
Easy to walk around and navigate
From clubs that stay open all night to quiet bars with inexpensive local beer, going out in New Town is sure to make for a memorable night!
Duplex is one of the most popular spots to party in Prague. Dance the night away with locals and fellow travellers! If you're a beer lover you'll definitely want to check out The PUB Pilsner Unique Bar. You get to pour your own unpasteurized beer from individual table tabs at this lively bar.
Lesser Town
Lots of casual eateries and traditional pubs
Less crowded than other areas of Prague, more relaxed and laid-back vibe
Lots of wine-bars, perfect for wine enthusiasts
This district of Prague is located just across the river from Old Town. It has a reputation for being a quieter area of the city. Perfect for a more relaxed night out.
Blue Light Bar is a hip local hangout that serves cocktails until the early morning hours. U Staré Studny offers something a little different. This cognac and wine bar is perfect for people with a passion for wine and spirits because they value quality and have a large selection of drinks.
Food is an integral part of any holiday getaway! Whether you're on a weekend trip to Prague or backpacking around the Czech Republic, the capital is a great place to experience the local food culture. Here are a few of our favourite places to go to enjoy Czech cuisine!
Naplavka Farmers Market
A great way to sample the local culinary flavors
Large and diverse selection of food and drink options
Casual style eating, great for groups and people with different dietary needs
From snacks to mains, to dessert, to drinks, there's something for everyone! Naplavka Farmers Market has a large variety of local food and drink. It's located right on the water and has live music you can enjoy while taking in the calming views of the river. This market is closed on Sundays, so make sure to head over on a Saturday to check it out!
Head to the Strahov Monastic Brewery For Traditional Czech Food
Great prices and a wide variety of local Czech dishes
A nice selection of fresh craft beer made on site
17th-century brewery restored and reopened in 2000
This former monastery turned popular Czech restaurant is the perfect place to go for traditional food and beer. Its prime location in Old Town, next to Prague castle makes it easily accessible. The portions are large and there's plenty of craft beer on the menu to help you wash it down!
Check out Maitrea Restaurant for Vegetarian and Vegan Options
Large range of menu options for people with different dietary needs
Cozy restaurant with a friendly staff in the city center
Customizable food options made with fresh and flavorful ingredients
Maitrea is a highly rated vegetarian restaurant that also caters to vegans and people with gluten intolerance. Their menu features a large variety of wholesome meals, from traditional Czech dishes to Asian cuisine. The interior is decorated with a relaxing zen aesthetic. It's a feast for the eyes as well as the palate!
A weekend trip to Prague is a great time to experience the city's sports culture. Here are a few of our favourite activities to enjoy on your weekend away.
Play a communal game of Pétanque in the Park
Enjoy a game at Letna park, where this activity is always free
Easy to learn and fun for people of all ages and skill levels
Relaxing game and a great way to socialize
This leisurely game of French origin is very popular in Prague, especially when the weather is nice. It has a simple concept, throwing a set of balls to reach close proximity to another ball, the team who gets the closest wins. Head over to the Letna chateau in Letna park and enjoy a friendly game, or two!
Have a Quick Outdoor Workout at one of Prague's Outdoor Gyms
Workout at one of Prague's many outdoor gyms found across the city
Free gyms that have all of your workout essentials
Enjoy a gym session in the beautiful outdoors
These outdoor gyms are perfect for people visiting Prague for the weekend, but still wanting to fit in a quick workout. The gyms are well organized and laid out like obstacle courses in the middle of grassy areas. You'll get a great workout, and there are no memberships or fees required!
Attend a Sports Match at Sinobo Stadium
Professional football club and the home of the Slavia Praha
Watch a match and immerse yourself in the electric feel of gameday
Largest stadium in the Czech Republic.
The Sinobo Stadium is a must-see for sports enthusiasts. This is the largest and most modern stadium in the Czech Republic. Gameday brings high energy and a lively atmosphere. Watch a match and experience the local sports culture!
Small Pack Problems? 😉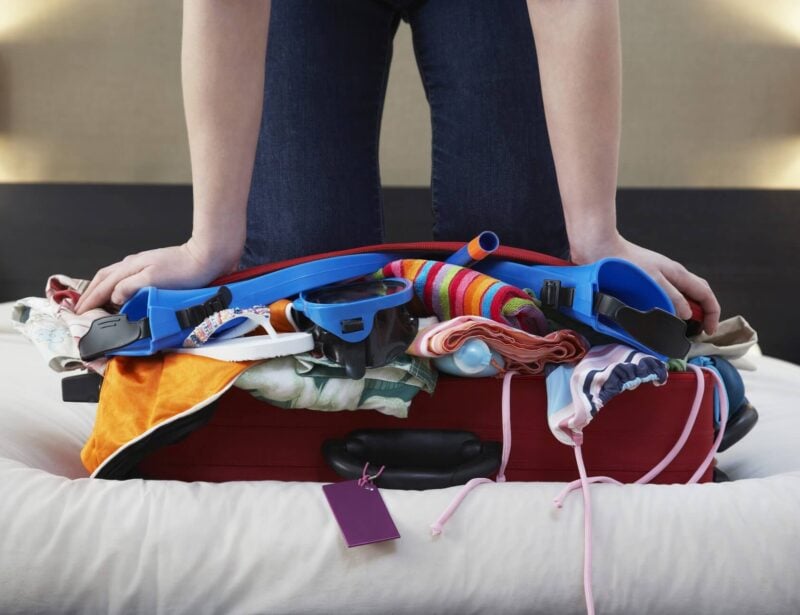 Wanna know how to pack like a pro? Well for a start you need the right gear….
These are packing cubes for the globetrotters and compression sacks for the real adventurers – these babies are a traveller's best kept secret. They organise yo' packing and minimise volume too so you can pack MORE.
Or, y'know… you can stick to just chucking it all in your backpack…
Get Yours Here
Read Our Review
Two days in Prague will give you plenty of time to explore the city's music and theatre culture. From classical plays to modern music, here are our favourite places in Prague to go for live entertainment.
The National Theatre
The place to go in Prague to experience the performing arts
Wonderful selection of operas, ballets, and plays
Affordable prices, amazing acoustics and good visibility
Immerse yourself in Prague's magical world of art. The National Theatre is beautiful from the inside out. This neo-Renaissance Opera House was built in the 19th-century and is one of the most important cultural and historical monuments in the Czech Republic. All acts are performed on a large stage and offer subtitles in English and Czech.
Jazz Republic
Live local music club with a friendly vibe and casual aesthetic
Reasonably priced drinks and food items
Different genres and new bands perform every night
Famed jazz house in the heart of Prague offering live music every night of the week. This cosy family-run club showcases the best of Prague's jazz, funk, blues, Latin, world music, and more! Free entrance during the week and a small entrance fee during the weekend. Check out their website to view their monthly line-up, showtimes, and weekend prices.
Lucerna Music Bar
Concert venue within the Lucerna Palace of New Town
Great atmosphere and a large dance hall
Frequented by locals and travelers from around the world
This fun and high-energy dance hall are known for its weekend 80s and 90s pop disco nights. It has a fun vibe with a casual dress code and reasonable drink prices. Large TV projectors display the performances and flashing neon lights add to the exciting weekend atmosphere!
Travel with peace of mind. Travel WITH a security belt.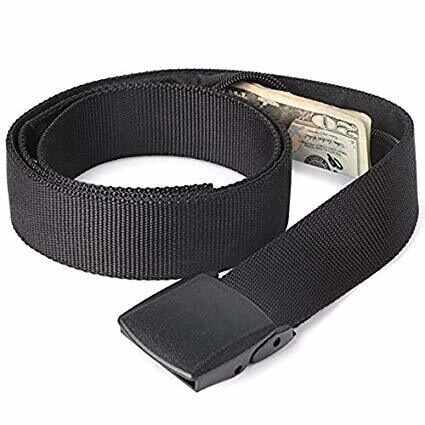 Stash your cash safely with this money belt. It will keep your valuables safely concealed, no matter where you go.
It looks exactly like a normal belt except for a SECRET interior pocket perfectly designed to hide a wad of cash, a passport photocopy or anything else you may wish to hide. Never get caught with your pants down again! (Unless you want to…)
Hide Yo' Money!
10 Other Awesome Things to do in Prague This Weekend
Weekends in Prague are a great time to explore this happening city. Here is a list of even more places to visit in Prague that'll make your weekend as epic as possible!
#1 – Visit the John Lennon Wall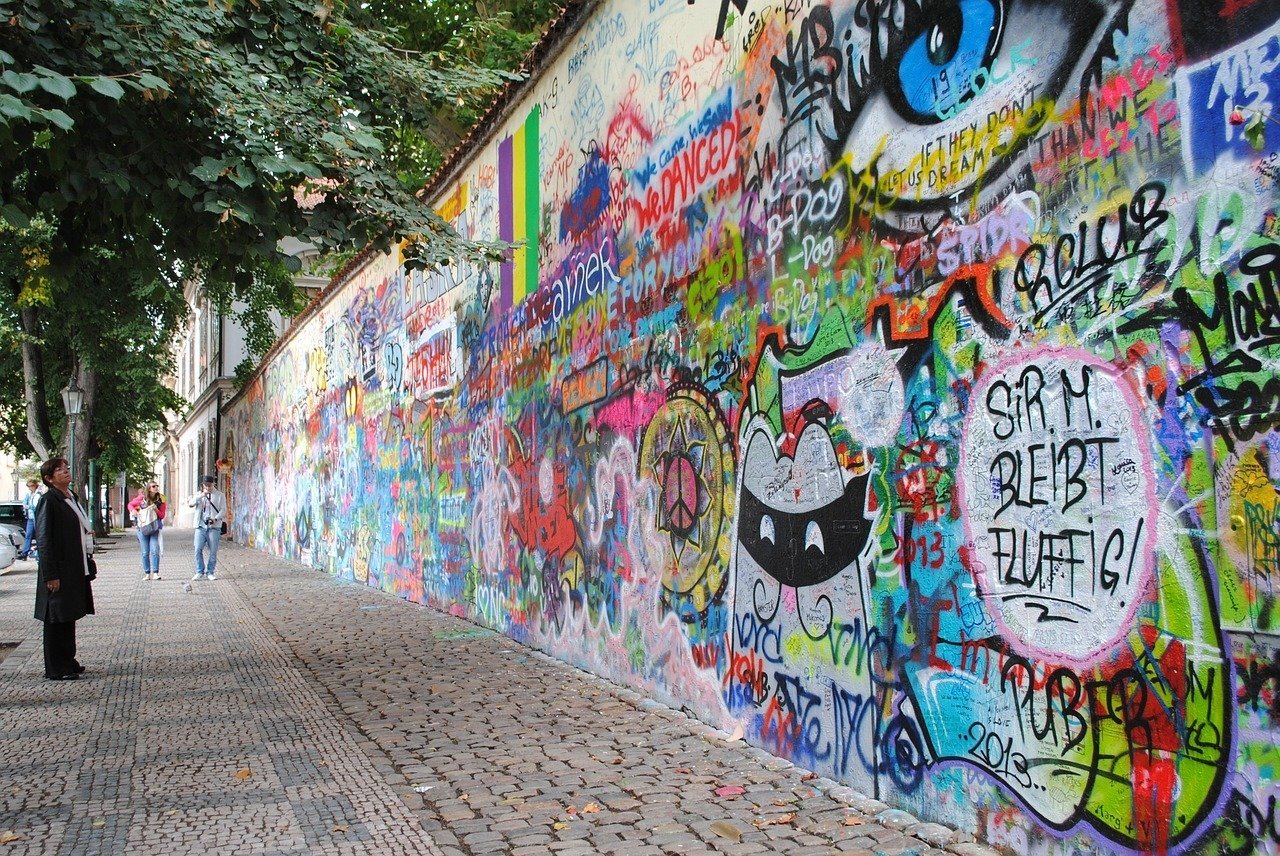 If you're a Beatles fan, this is a must-see! The John Lennon Wall has been attracting visitors since the 1980s. This colourful wall is creatively decorated with art and inspirational messages. This is also a popular place to see artists singing, playing the guitar, or getting to work on a new piece of street graffiti.
Visitors are encouraged to add their own messages or artwork to the wall, so you can see messages from all over the world! It's ever-changing and a great place to stop for a photo-opt or a quick selfie
#2 – Take a Jewish Quarter Walking Tour of Prague
Prague has a long and tragic Jewish history that many people are unaware of. Taking a walking tour of the prominent Jewish areas of the city on this 2.5-hour walking tour, you'll learn the stories of this side of Prague. The tour includes entrance tickets to many different synagogues and a Jewish cemetery where you'll get to experience some impressive architecture too.
You'll learn about Prague's sights, history, and secrets as you follow your tour guide around the different Jewish areas of the city. All tour guides are locals, so you'll be able to hear personal stories from the families that have called this area home for generations.
Adolf Hitler decided to preserve this section of Prague, calling it a "Museum of an Extinct Race." Walkthrough the streets of the former Jewish Ghetto and reflect on this amazing piece of history.
#3 – Explore Prague Castle
Prague castle is definitely one of the top places to see in Prague. This large complex is nestled on a hill overlooking the Moldava River. The vantage points are spectacular, especially at sunset! You'll have a view of the whole city, and as the sun sets the sky projects pastel shades that contrast beautifully against the red roofs that fill the city.
Entrance into the castle grounds is free, but if you want to go inside any of the structures you have to purchase a ticket. Choose what area you would like to visit and learn more about the history of these unique buildings inside the castle walls!
#4 – Take a Stroll on the Charles Bridge
This historic bridge began construction in 1357, it is beautifully decorated with 30 mostly baroque-style statues that line the sides. It connects Old Town with Lesser Town and is often filled with musicians, painters, vendors, and tourists. It's one of the great free things to do here.
Perfect for a nice stroll, you'll have wonderful views of Prague Castle and the Vltava River. This bridge does tend to fill up with tourists during the day, so we recommend going early in the morning or later at night when it's a little less busy.
If you want to take things a bit further, then you can take a river cruise down the Vltava and take in the city from this unique and stunning perspective. It's the perfect way to get your bearings and take in so many of the cities highlights on a relaxing trip.
IN A RUSH? THIS IS OUR FAVORITE HOSTEL IN PRAGUE!
Cosmopole Hostel
This trendy Prague hostel is centrally located and within walking distance of Prague's top attractions as well as bars, shops, clubs and restaurants. The whole top floor has been converted into a large social hangout-area.
$$
Free WIFI
Centrally located in the most beautiful ancient city in the heart of Europe.
#5 – Enjoy a Beer at Letná Zahradní Restaurace
Only in Prague can you find beer cheaper than water on some restaurant menus. Prague citizens love their beer and are extremely proud of their local beer culture. Letná Zahradní Restaurace is a beer garden just outside of Old Town that overlooks the Vltava River.
It's a great place to go for a cheap beer and panoramic views of the city. They also have a wonderful selection of wine, liquor, and some food items. Its chilled-out vibe attracts locals and travellers from around the world. You could spend hours relaxing in the garden, drinking craft beer, and admiring the city views.
#6 – Climb up the Old Town Bridge Tower
The best way to see Prague is definitely from above! Head up the Old Town Bridge Towers for excellent views of the city. This gothic monument was built in the late 14th century and is one of the best places to see Prague from above.
There is a small entrance fee, and you'll climb 138 steps to reach the top, but it's totally doable! You'll be rewarded with gorgeous views of Old Town and the Lesser Quarter. The bridge is open daily from 10:00 am to 10:00 pm.
#7 – Visit the Prague Astronomical Clock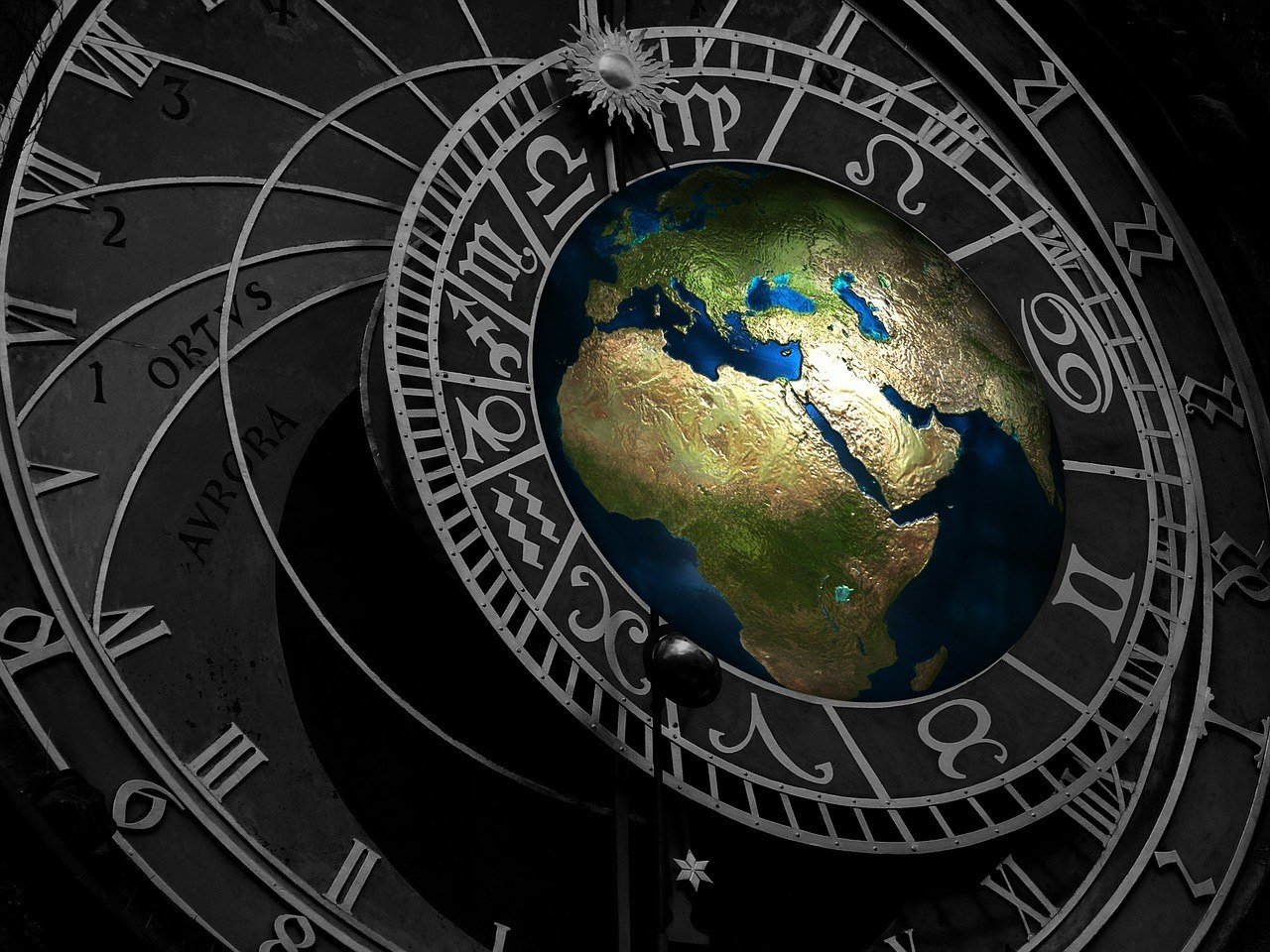 The jewel of Prague, this astronomical clock is a beautiful piece of engineering that mixes science with art. There is a display at the top of the hour (from 9:00 am – 11:00 pm) where a procession of 12 apostles figures pass through open sections of the clock tower.
Watch from the street as the hour strikes, or pay a small fee to enter the structure, you'll also be given access to the Old Town Hall Tower. Once inside, there's a staircase or an elevator for visitors to use to reach the top, you'll be greeted by wonderful views overlooking Old Town Square.
#8 – Watch a Classical Concert at the Spanish Synagogue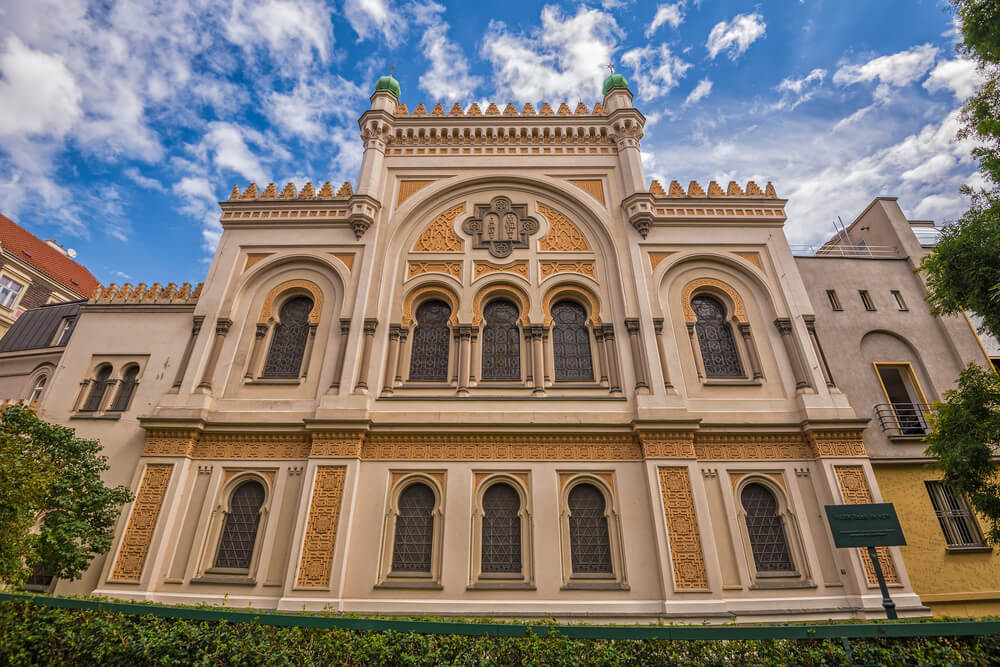 Visit this beautiful structure and take in an incredible hour-long classical concert that just complements the incredible architecture. Depending on which day you visit you could be treated to Jewish folk music or classics from Mozart and Bach or traditional Czech music.
Either way, you'll get to experience this incredible building in style with music that will take your breath away and perfectly complement your surroundings. This is perfect if you're visiting for a long weekend and have three days in Prague!
#9 – Relax at Super Tramp Coffee
Take a break from your busy day exploring and recharge with a cup of coffee. Super Tramp is a hidden gem in the heart of Prague with highly-rated coffee and a cosy laid-back vibe.
This hip local joint also serves a variety of tea, lemonade, and alcoholic beverages, so there's something for everyone! They have a nice selection of baked goods made in their on-site bakery. Relax in their quiet courtyard with a snack and a drink before resuming your exciting day of exploring!
#10 – Take a Walking Beer Tour Around the City
Experience Prague's local beer culture on a walking brewery tour around the city! Meet fellow beer enthusiasts and explore Prague's famous craft beer scene.
There are numerous tour companies to choose from, all of which include beer tastings and tours of local breweries. Follow your guide to some of Prague's oldest and most authentic breweries. Learn more about the brewing process and the history of Prague's most beloved drink!
Is This the Best Daypack EVER???
Travelling to a new destination can provoke an exhilarating feeling of excitement, but with that can come curiosity and questions. If you've never visited Prague before you might not know what to expect.
No need to worry, we've got you covered! Here are a few more details about Prague, and answers to questions you might be asking yourself.
Here are some of the most frequently asked questions…
Don't Forget Your Prague Travel Insurance
ALWAYS sort out your backpacker insurance before your trip. There's plenty to choose from in that department, but a good place to start is Safety Wing.
They offer month-to-month payments, no lock-in contracts, and require absolutely no itineraries: that's the exact kind of insurance long-term travellers and digital nomads need.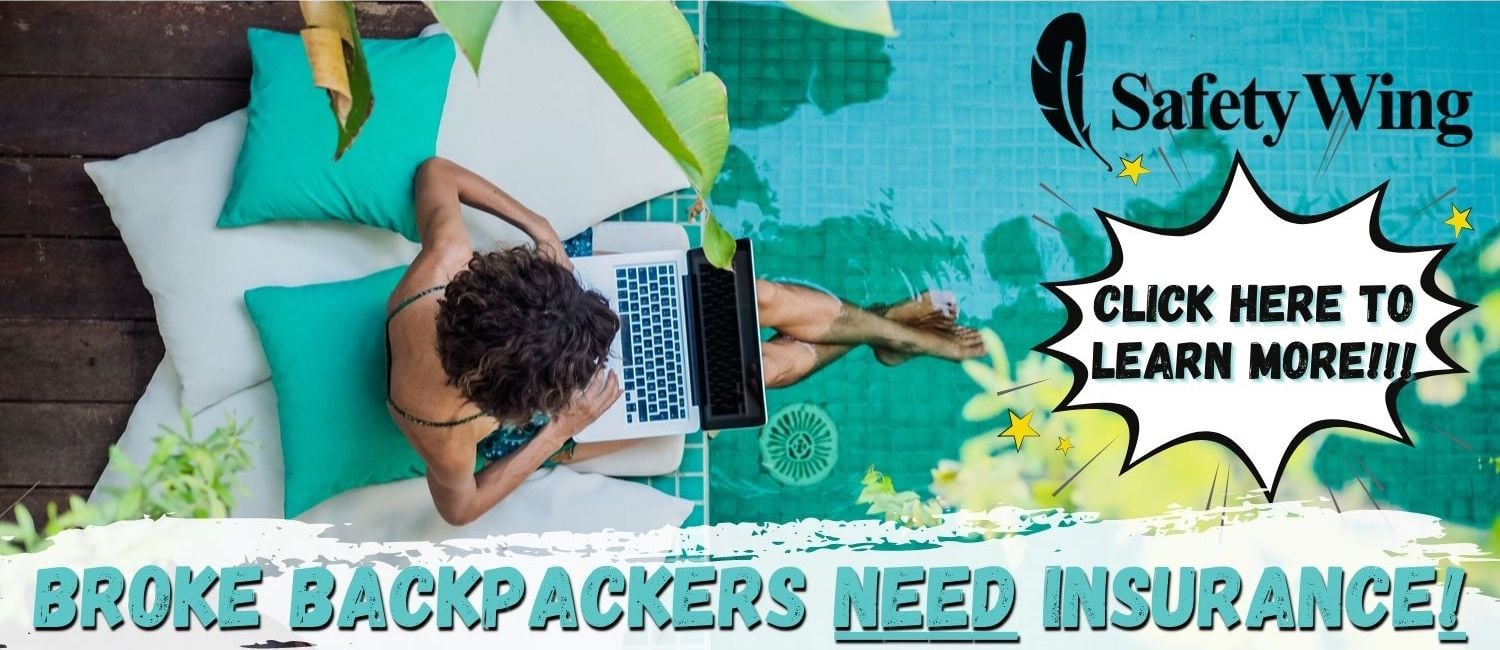 SafetyWing is cheap, easy, and admin-free: just sign up lickety-split so you can get back to it!
Click the button below to learn more about SafetyWing's setup or read our insider review for the full tasty scoop.
Final Thoughts on a Great Weekend in Prague
Prague is one of the most visited cities in central Europe. From its enchanting Czech architecture to its rich history and its impressive beer culture, this city has a lot to offer.
Prague is a great city to visit, especially for backpackers and travellers on a budget. We've collected all information to give you a rough idea of how expensive Prague is.
However you decide to spend your time, we hope your weekend in Prague is as magical and enchanting as possible! And if you're looking for even more things to see and do in Prague, make sure to check out our Backpacking Prague travel guide.
This city has a natural and alluring beauty that draws in people from all over the world. From its windy cobblestone streets to its dramatic medieval buildings, and its attractive red roofs, this is a city you'll want to keep coming back to!
---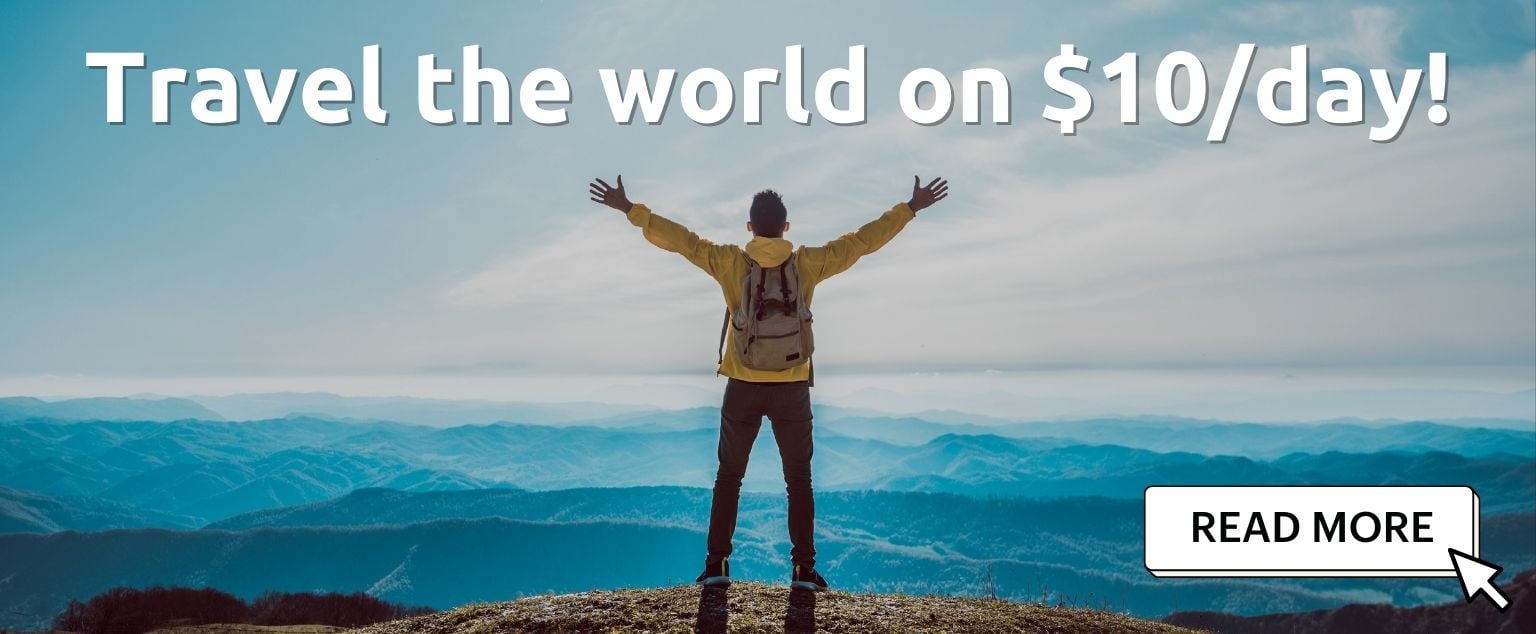 And for transparency's sake, please know that some of the links in our content are affiliate links. That means that if you book your accommodation, buy your gear, or sort your insurance through our link, we earn a small commission (at no extra cost to you). That said, we only link to the gear we trust and never recommend services we don't believe are up to scratch. Again, thank you!