Known as the 'city of a hundred spires', this magical place has a rich history that is both fascinating and awe-inspiring. During your visit, you'll get the chance to explore colorful baroque style buildings, Gothic churches, and medieval structures. We're here to help you experience the best and be on your way to creating the best Prague itinerary possible!
If you're a lover of all things historical, it's the perfect destination because of all the great places to visit! Museums, galleries, theaters, cinemas, and historical exhibits await you on your wonderful trip to Prague.
During your vacation in, you can expect warm summers and cool winters, but there is no wrong time to visit this gorgeous city. With so many Prague points of interest, your vacation is sure to be filled with fun activities and epic adventures!
Best Time To Visit Prague
You're going to need to know when to visit Prague, so you can make the most of the weather you prefer!
Summer (June- August) is Prague's busiest season. The weather is warm and sunny, but the crowds come in hordes. This is generally when prices tend to shoot up, and accommodation, as well as attractions, can get pricey. Find out how affordable Prague is throughout the year.
During springtime (March-May), you can expect mild weather and a lack of crowds, which makes it a great time to travel to Prague!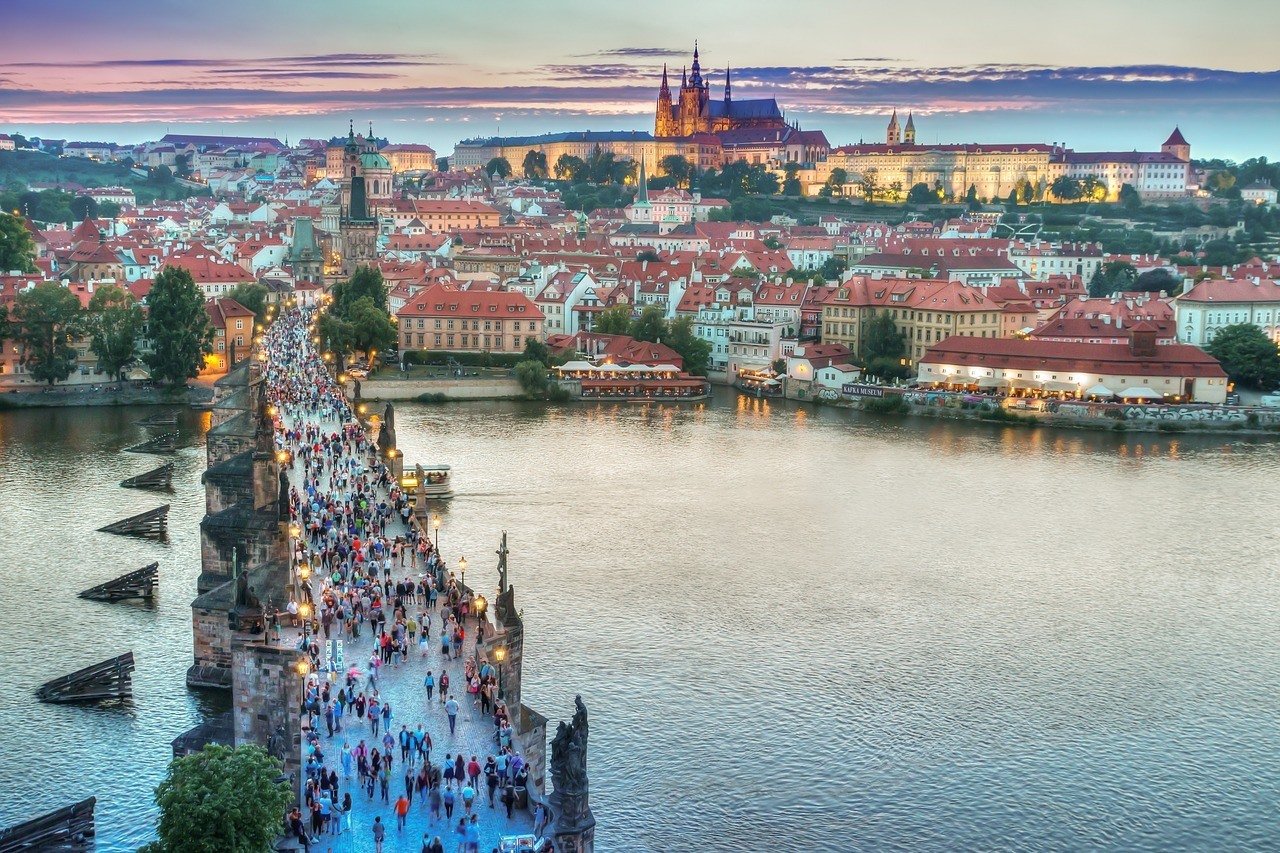 Autumn (September-October) is also a great time to spend a weekend in Prague, although the weather is a little colder, it's not too icy and you'll avoid a good portion of the crowds. It's still a good idea to book in advance, because during this time a few of the holiday-makers linger around.
During winter (November-February), Prague can get very cold! If you're able to brave the sometimes below freezing temperatures, there will be plenty of perks waiting for you! Prague landmarks come down in price, accommodation becomes far more affordable, and you can completely avoid the crowds!
Here's what you can expect month-to-month, so you can plan a trip to Prague!
| | Average Temperature | Chance of Rain | Crowds | Overall Grade |
| --- | --- | --- | --- | --- |
| January | -1°C / 30°F | Low | Calm | 🙁 |
| February | 1°C / 34°F | Low | Calm | 🙁 |
| March | 4°C / 39°F | Average | Calm | 🙁 |
| April | 9°C / 48°F | Average | Calm | 🙁 |
| May | 13°C / 55°F | High | Medium | 😐 |
| June | 16°C / 61°F | High | Busy | 😐 |
| July | 18°C / 64°F | High | Busy | 🙂 |
| August | 17°C / 63°F | High | Busy | 🙂 |
| September | 14°C / 57°F | Average | Medium | 😀 |
| October | 9°C / 48°F | Low | Medium | 🙂 |
| November | 3°C / 37°F | Average | Calm | 😐 |
| December | 0°C / 32°F | Low | Calm | 🙁 |
Where To Stay In Prague
There are so many wonderful places to stay in Prague that it can become challenging to make a decision.
One of our favorite neighborhoods in Prague is Old Town. It's filled with enticing things to see and incredible medieval history to learn about! At its center, you'll find the historic Old Town Square, which draws over six million tourists every year.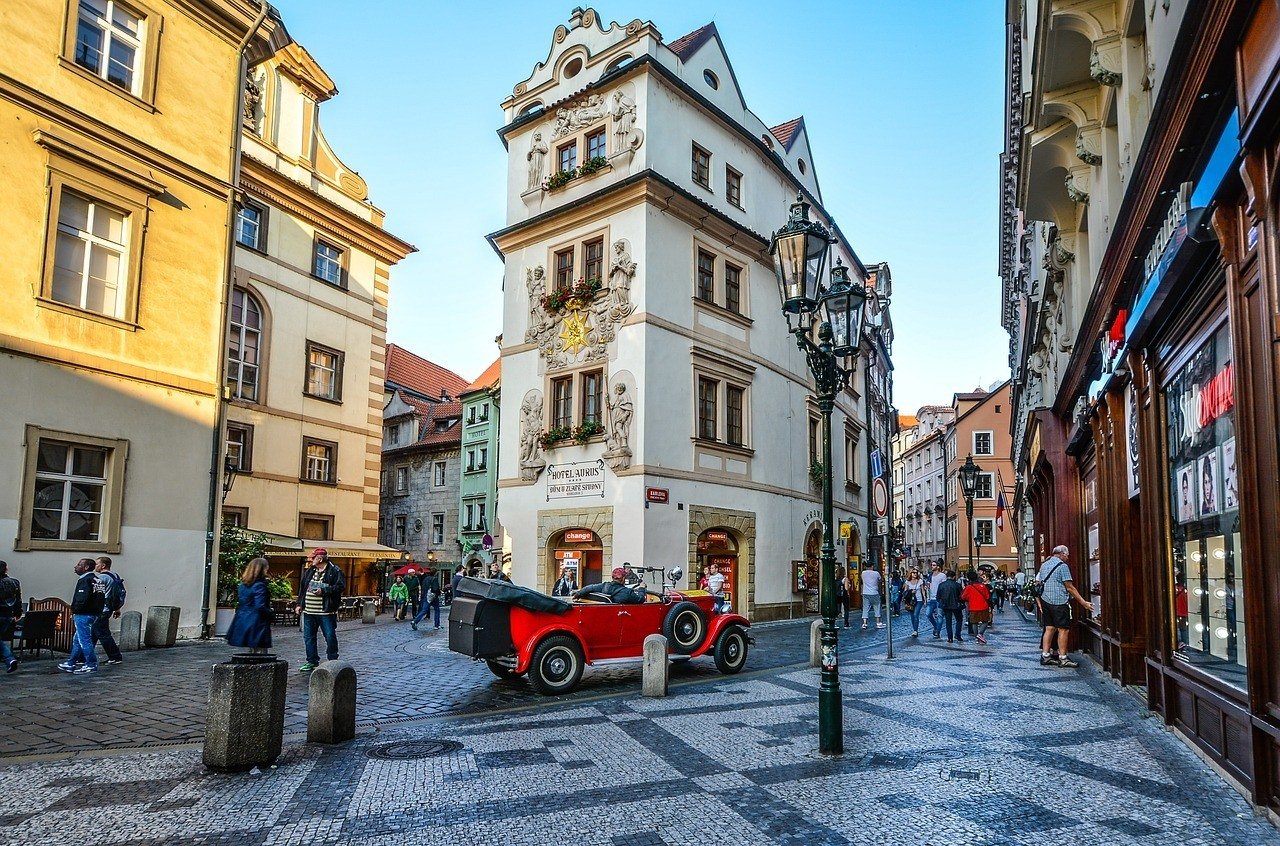 This is the perfect place to stay if you're a history-lover and like to be close to all the action. You may encounter crowds during peak season, however, during the quiet season it's a magical place!
New Town is a great neighborhood and is far less tourist-focused. It's filled with bars, restaurants, nightclubs, and shops! The prices in New Town tend to be a lot easier on the pockets, making it a great place to stay if you're on a budget.
Now that you know some of the best areas to stay in Prague, it's time to look at which hotels or hostels best suit your needs!
Best Hostel in Prague – Czech Inn
The Czech Inn is located in the perfect place, close to all the major tourist attractions, but outside of the busy areas. You can also take part in daily Prague walking tours that depart from the reception area!
The staff are friendly and there are a host of accommodation options to suit your traveling needs. If your heart is set on a hostel, there are plenty more hostels in Prague!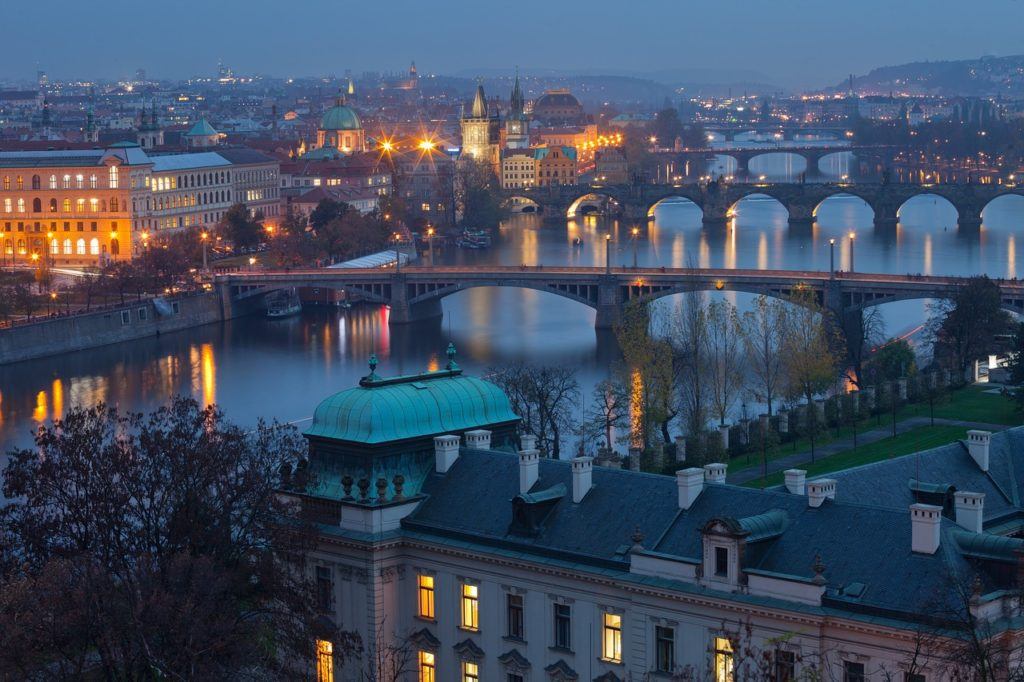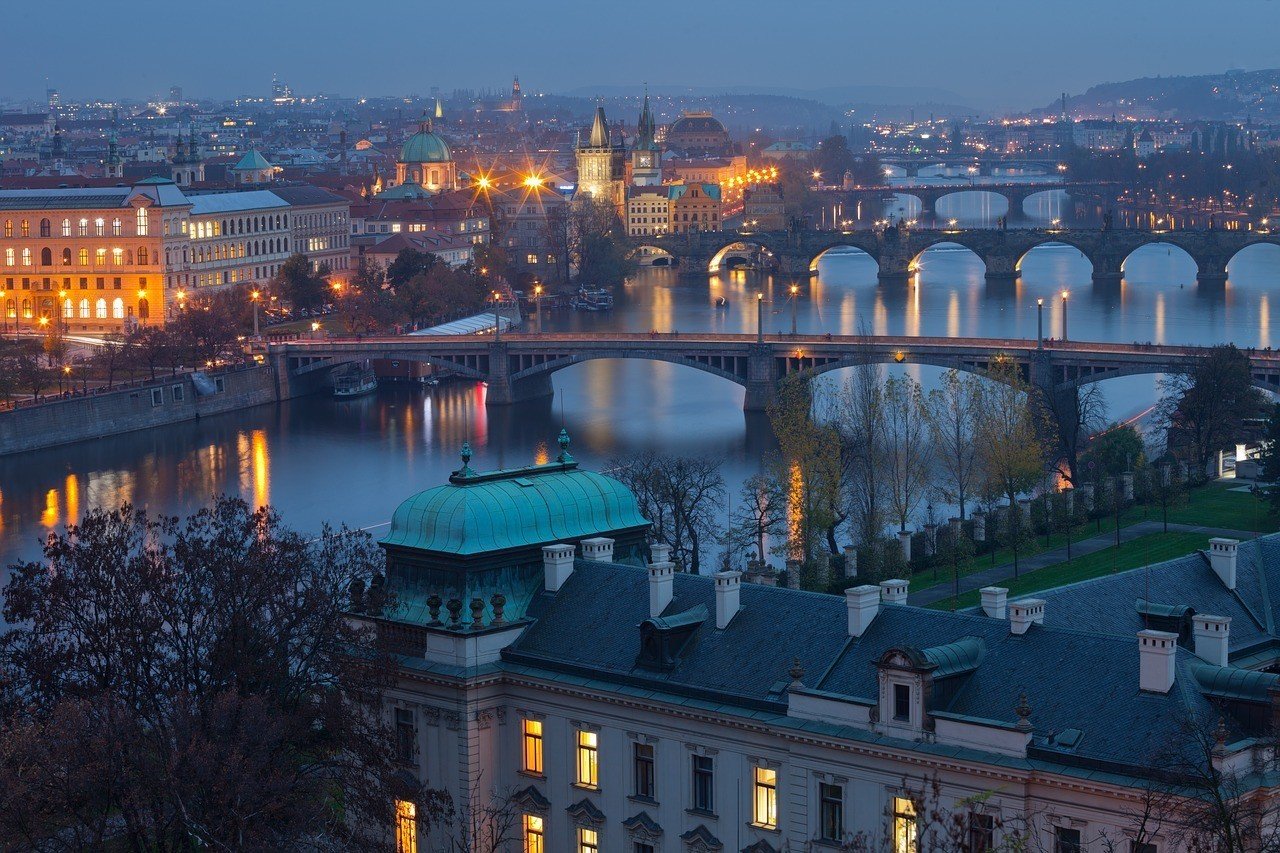 Start exploring in the heart of Prague while still on your budget. This home is in the best location for solo and couple travelers looking to hit everything at once in the city.
You will be facing the beautiful courtyard to enjoy a glass of wine that also has quick access to the Astronomical clock, which is a 5-minute walk. So like we said, if you're into hitting all the sweet tourist spots, then this is the home for you.
And if it's summer, the owner may even offer to take you paddle boarding. On the nights you aren't at the Dlouha, well known for its restaurants, bars, clubs, and nightlife, there's a selection of books you can choose from to read while you are snuggleing up in the loft bedroom overlooking the city.
Is this amazing Prague Airbnb booked for your dates? We've got your back with our Best Airbnbs in Prague guide!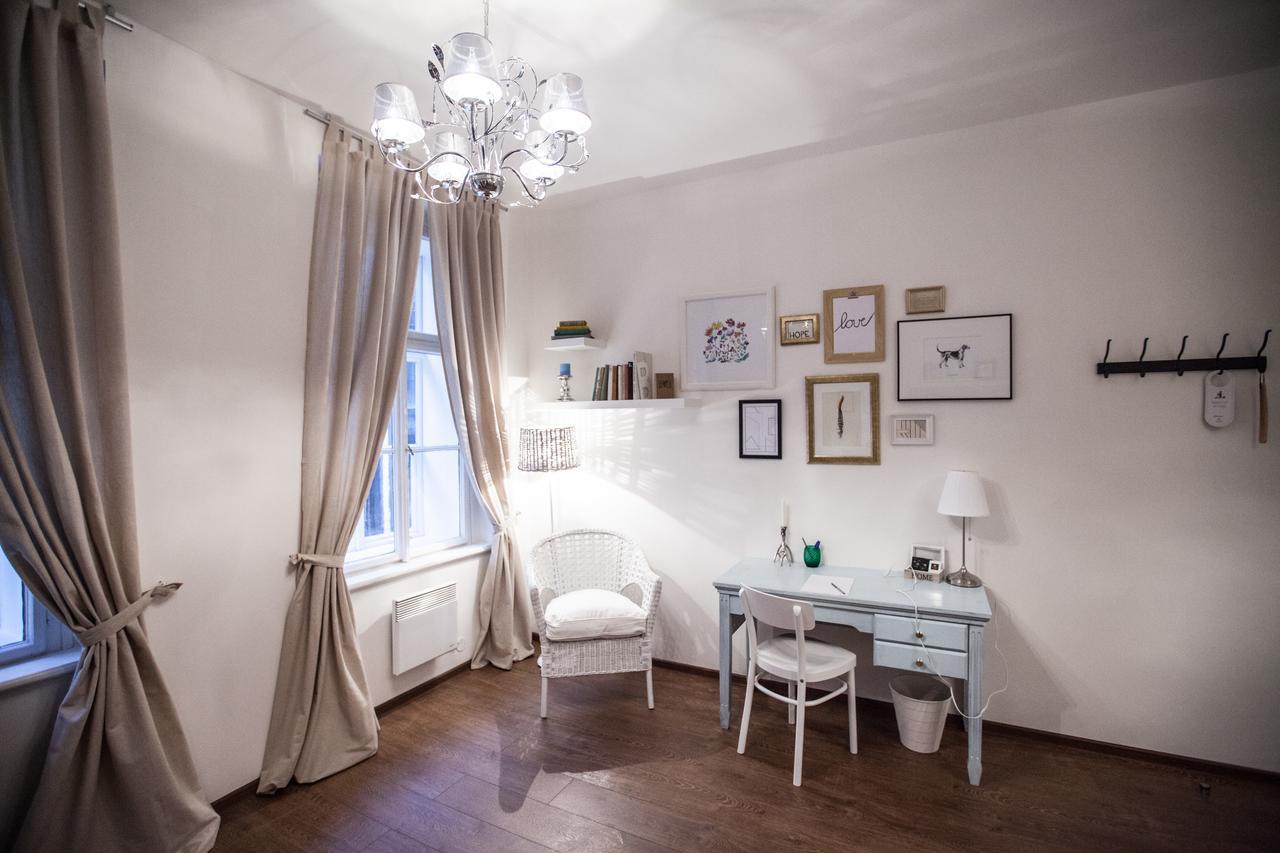 These neat rooms are well-decorated and are easy to call home during your stay in Prague! The hotel is conveniently situated just 650 meters from Old Town Square and is close to a variety of great restaurants!
Free wifi is offered in every room which makes staying connected to family and friends or digital nomading really easy while you're on the road.
This modern and upscale luxury hotel is, in our opinion, the best place to stay in Prague. The hotel is located in the heart of Prague, overlooking the picturesque red roofs of Old Town!
Most historical sights are less than a fifteen-minute drive away, making this a great centrally located place to stay!
Prague Itinerary
When touring Prague, it's important to know how you're going to get around, so you can plan your trip in the most effective way possible.
Boarding a metro is by far the fastest way to get around Prague. There are three different lines that cover the city center and the outskirts of the city.
If you're traveling short distances within the city center, taking a tram is generally the most effective way to get around.
If you like to get a bit of exercise during your travels, renting a bicycle is a great way to see a more authentic side to the city, and it's a nippy way of getting from place to place! There are plenty of bicycle lanes that make cycling through Prague pain-free.
If you prefer to travel on foot, that's also an effective way of navigating Prague and it's by far the cheapest way to travel! Walking gives you a chance to get to know the delightful locals, who are always ready to lend a helping hand to travelers looking for directions.
Be careful about taking taxis around the city, they tend to be a lot more expensive than public transport and can escalate their prices during the busy season. They also have a knack for ripping off tourists, so be careful if you decide to travel this way.
Now that you know the most effective way to navigate the city, let's look at what to do in Prague, and what you should be adding to your Prague trip itinerary!
Day 1 Itinerary in Prague
Child of Prague | Old Town Square | The Astronomical Clock | Charles Bridge | The Jewish Ghetto | Prague Castle
If you're spending one day in Prague, you're going to need to fill it with all the best things to do, so you don't feel like you're missing out! You'll spend your day exploring the most significant historical sites in Prague and learning about the city's rich history.
Day 1 / Stop 1 – See the Child of Prague
Why it's awesome: This statue is 48-centimeters tall and dates back to the 16th century. For the entrance fee, you'll have a full day pass!
Cost: USD $2
Food nearby: In Old Town Square you'll find merchants selling wonderful eats in the morning, including croissants and other lovely patisseries. We recommend having an on-the-go breakfast in the morning, as many restaurants only open in the afternoon in Prague.
The Infant Jesus of Prague is an attraction you simply can't miss during your trip! It's a Roman Catholic statue of Jesus as an infant and has so much historical significance! Every day, hundreds of believers pay to see the shrine and to bow their heads in prayer.
This statue has dated back to the 16th century and is located in the beautiful Mala Strana in the Discalced Carmelite church. It's a wooden statue covered in a wax coating, which has allowed it to survive for so long.
If you're a lover of art as well as having a healthy respect for religion, you'll very much enjoy this activity. Although it doesn't take long to view this statute, it's not something you're going to want to miss during your time in this wonderful city!
You'll also be able to explore the rest of the Discalced Carmelite Church and admire the incredible architecture!
Day 1 / Stop 2 – Stroll Through the Old Town Square
Why it's awesome: The Old Town Square has remained relatively untouched since the 10th century, despite multiple invasions over the years.
Cost: Free!
Food nearby: Nostress is a cozy and casual restaurant that serves delicious breakfasts and lunch and makes for the perfect start to the day. Whether it's a light avo on toast you're looking for or a heavier sirloin steak, they'll cater to your needs!
Walk the cobbled streets of this area and be transported back in time! This area is swarming with tourists in the busy season but makes a very pleasant excursion at any other time of the year.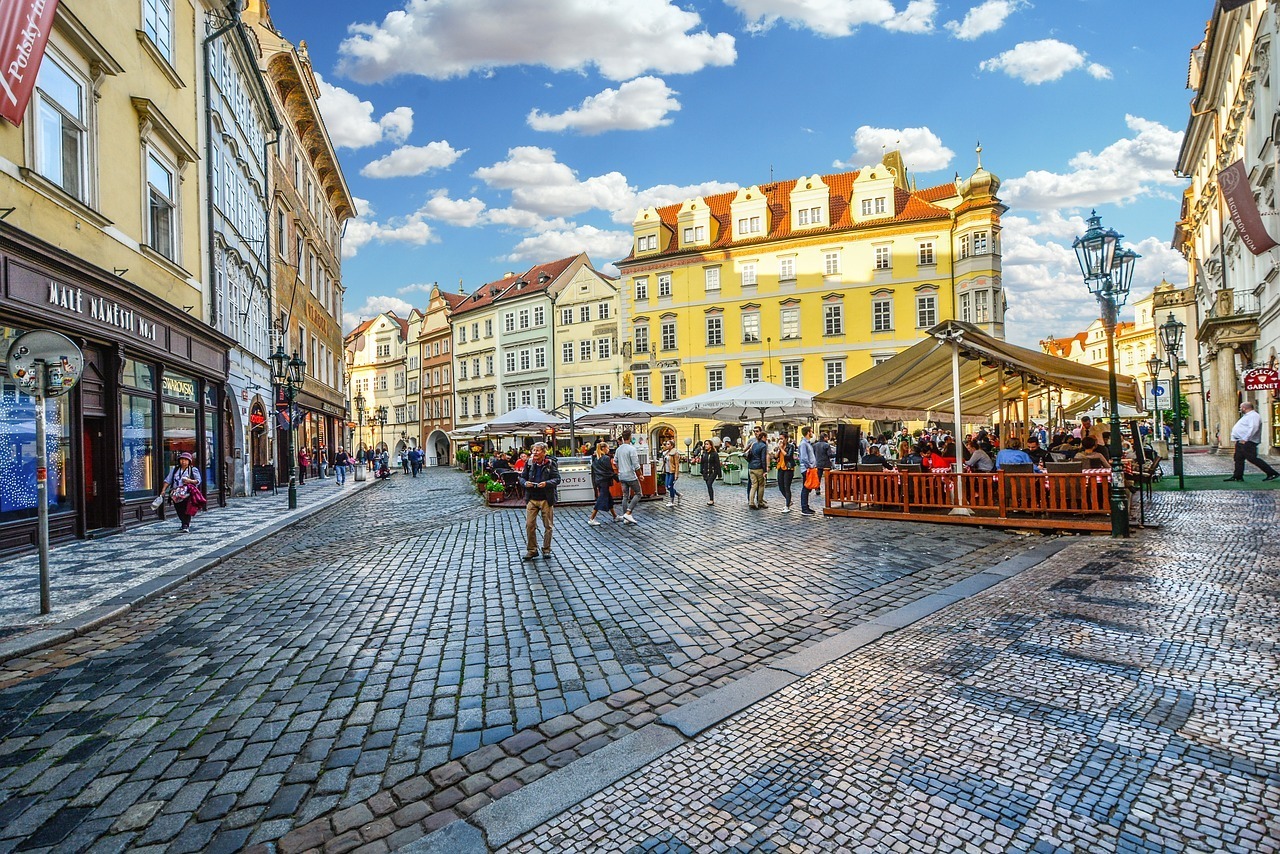 Take some time to admire the incredible architecture of the buildings that surround the square, or merely enjoy the street performers, musicians, and merchants that frequent the area. Despite the throngs of people, seeing these performances is an absolute treat!
You'll find merchants selling all kinds of touristy trinkets, so be sure to take some cash along for the trip! If you're in the mood for a bite to eat, some of the best restaurants in Prague are around this area, so you really can't go wrong! See our recommendation above if you're looking for the perfect place to stop for a bite.
Day 1 / Stop 3 – Watch the Astronomical Clock
Why it's awesome: It's located in the Old Town Square, so you won't have to relocate after your last activity (cutting down on transportation cost is a great plus while traveling abroad).
Cost: Free!
Food nearby: Field Restaurant is a cozy restaurant, perfect for lunchtime dining. The quality of their food is of a very high standard, and the presentation, as well as the service, is delightful! The meals are small but extremely tasty. This is a great place to eat for those who enjoy the finer things in life.
This absolutely beautiful mechanical clock is the pride of Prague! Built in the 15th century, it is thought to be the best preserved medieval mechanical clock in the world!
It has been damaged and repaired over the years but remains fully intact. The show that takes place on the hour never fails to disappoint on-looking tourists.
The clock is located on the south side of Old Town Hall, making it easy to find and wonderful to watch. Be sure to be there as the clock strikes on the hour, so you don't miss the spectacular sight!
Is This the Best Travel Backpack EVER???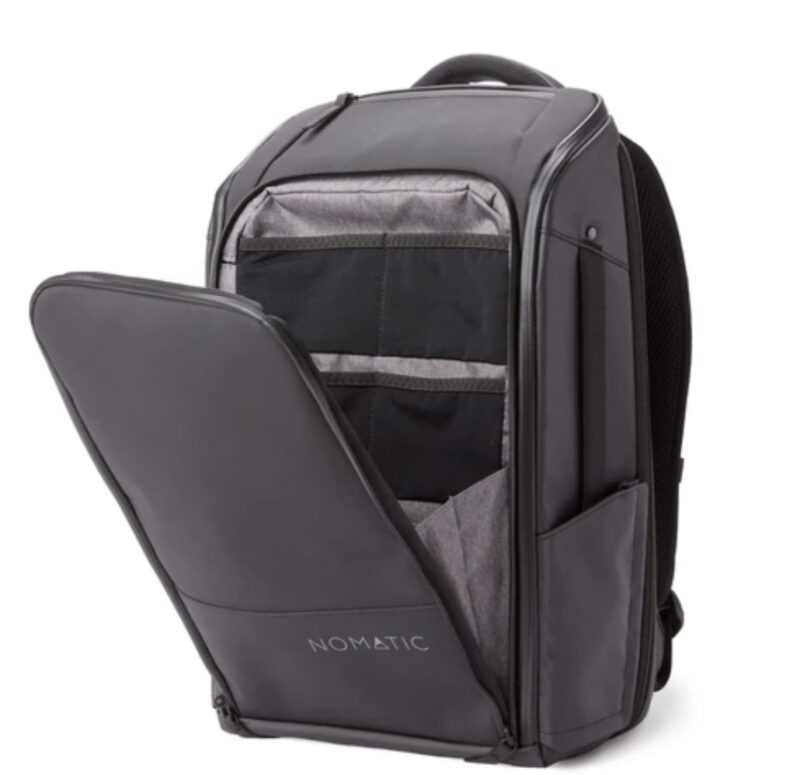 Day 1 / Stop 4 – Walk Across the Charles Bridge
Why it's awesome: Walking across this 14th-century bridge just might be the most memorable moment you have in Prague!
Cost: Free!
Food nearby: Restaurace Bellevue is a fine dining restaurant just a block away from Mala Strana. They serve delicious modern European cuisine with an incredible view! Spend the afternoon overlooking the famous castle as you indulge in a delicious meal!
The Charles Bridge was commissioned to be built by King Charles IV in 1357 to replace an older bridge that had been damaged, as parts of it washed away in a flood.
The bridge only came to completion in 1390, and only in the 19th century did the bridge come to take his name.
Statues were added to the bridge in the 17th-century, most of them in baroque style. Although none of the originals are left, replicas have been made in place of the damaged statues. These statues are incredibly intricate and make for a very interesting sight!
The bridge connects Prague Castle and the city's Old Town, two very important Prague landmarks! If you're visiting Prague for the first time, this is a must-do activity on your Prague itinerary.
You'll also find that this is one of the more unique places in Prague, so be sure to visit before your trip is over!
Day 1 / Stop 5 – Visit the Old Jewish Ghetto
Why it's awesome: See the circumstances Jewish people were forced to live in from the 13th century right up until the 19th century.
Cost: Free to visit!
Food nearby: La Veranda is a colorful restaurant that serves delicious food, made with locally sourced ingredients. The menu is great, containing mainly traditionally Czech dishes, and the portion sizes are perfect!
During the 13th century, Jewish people living in Prague were forced to vacate their homes and live in an area between Old Town and the Vltava River. The houses were smaller and families were forced to live in apartment-style buildings.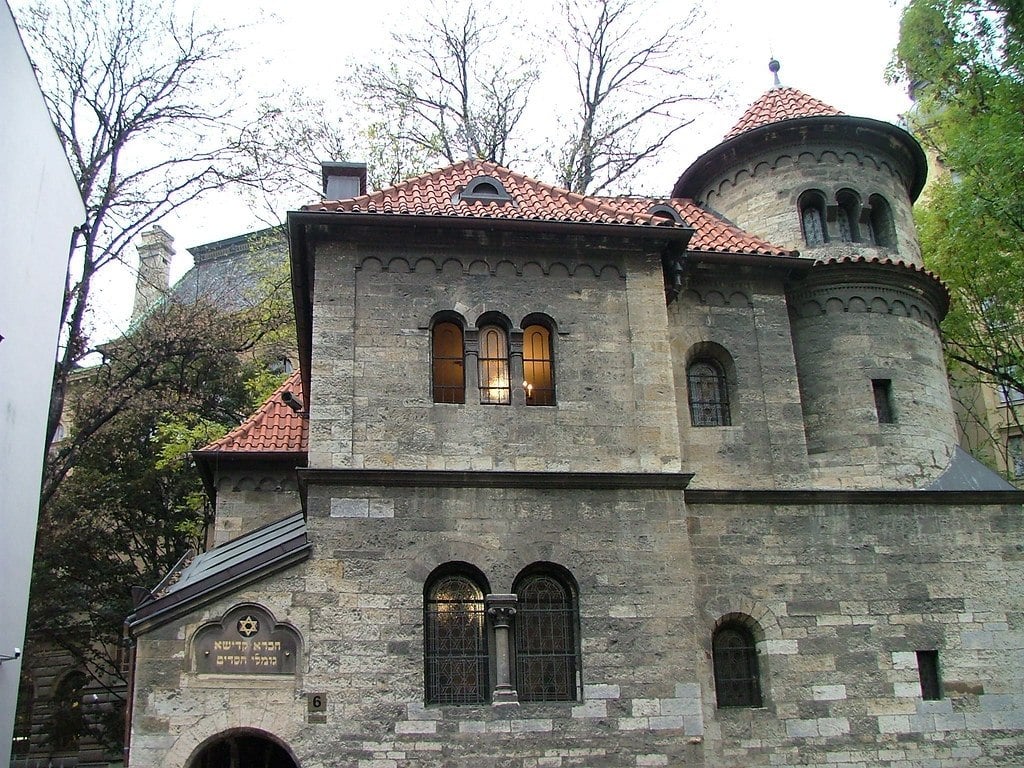 The Jewish Ghetto, also known as the Jewish Quarter was where Jewish people in Prague were forced to stay right up until the 19th century when the town was remodeled.
Many of the buildings were destroyed, however, there are still a few to explore, and there are many synagogues still standing!
Be sure to check out this historically significant area on the first day of your Prague itinerary!
Day 1 / Stop 6 – Explore Prague Castle
Why it's awesome: The Prague Castle is located in Hradcany (the Castle District) and is easily one of the most popular tourist attractions in Prague.
Cost: USD $19 for a guided tour.
Food nearby: Kampa Park is an elegant restaurant with gourmet French-style dishes. The food is absolutely delicious and the service is even better. The restaurant has a friendly atmosphere that will keep you coming back for more!
They have three summer terraces and a winter garden, which all provide exquisite views. However, if you'd prefer to be seated inside, they have a beautiful inside dining area too! Enjoy incredible views of Charles Bridge while you dine on fine cuisine.
Prague Castle can be visited for free, but we recommend taking a guided tour, which enables you to learn a lot more while you're exploring the castle.
It was built way back in the 9th century, holding many years worth of history in its walls. It is also the largest ancient castle in the world, taking up 70,000 square meters!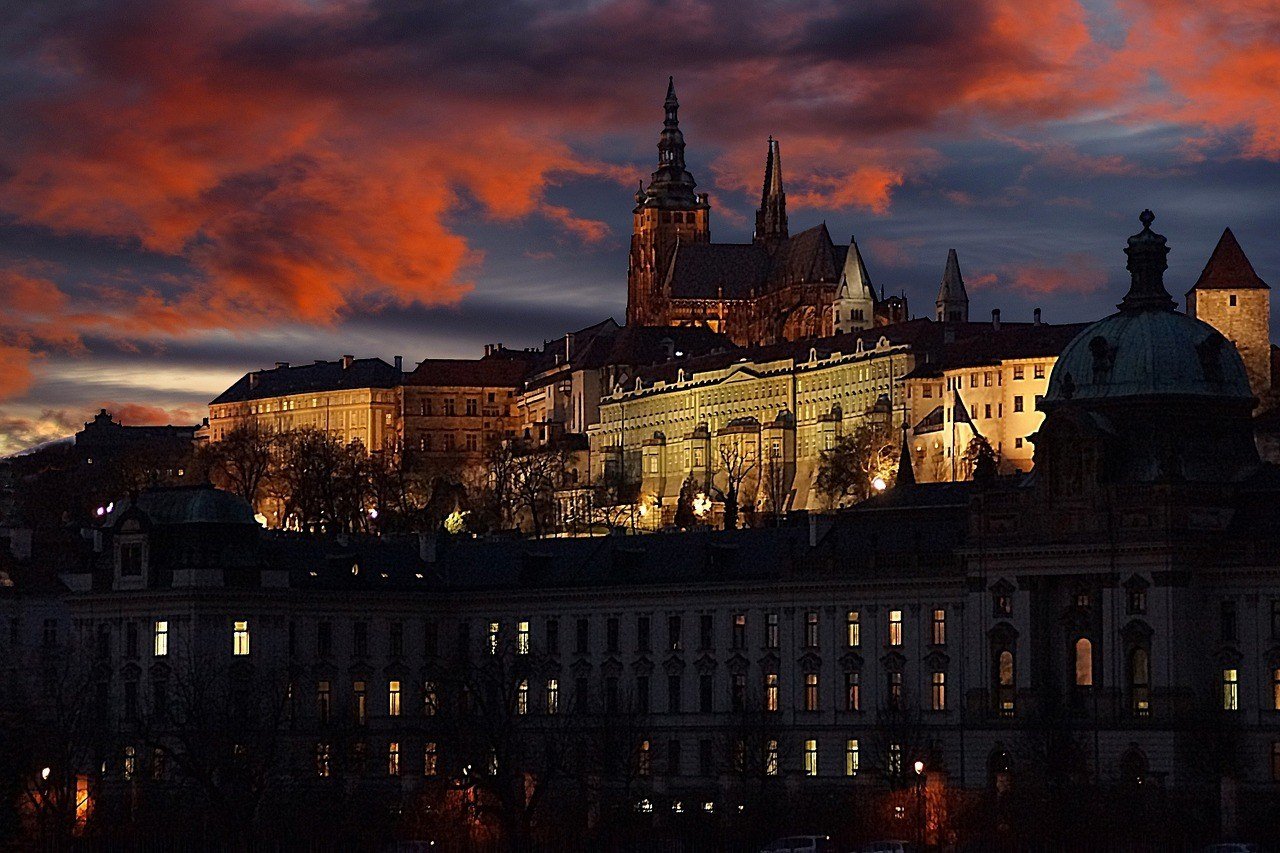 The Bohemian Crown Jewels are kept in a hidden room within the castle. Although you won't get to see them, knowing they are there is enough to enthrall you.
The Prague castle draws over 1.8 million tourists every year, making it one of the most visited tourist attractions in Prague.
The castle has always been the dwelling place of the ruler of the Czech Republic. This means that many kings have stayed there throughout the years! It is now the official office of the current president of the Czech Republic.
With so much history and grandeur, this is by far one of the best Prague activities you can take part in!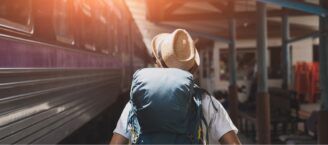 Unlock the The Broke Backpacker's GREATEST Travel Secrets
Sign up for The Broke Backpacker Newsletter to receive weekly tips on how to travel on a budget + a FREE copy of The Backpacker Bible!
Day 2 Itinerary in Prague
The Golden Lane | St Vitus Cathedral | KGB Museum | Seven Foot Sigmund Freud | Lennon Wall
If you're spending two days in Prague, you're going to need a few extra activities to add to your Prague itinerary. You'll spend the day exploring some of the more unique things to do in Prague. Here are a few of the best things to add.
Day 2 / Stop 1 – Walk Along Golden Lane
Why it's awesome: Golden Lane is located on the Prague palace grounds and is a narrow street lined with cute little houses where alchemists are said to have stayed.
Cost: Free!
Food nearby: Restaurace U Mlynare serves delicious food in a very cozy environment. The service is very fast, so if you're in a rush, this is a great place to stop off for a bite to eat. This is the perfect place to have a hearty meal in a comfortable environment. The portions are big and the beer is cheap! What more could you ask for?
Golden Lane gets its name from the story that is told throughout Prague. It is said that alchemists used to stay in the houses along Golden Lane, and they were commissioned to find a chemical reaction that would turn ordinary objects into gold!
It's debatable whether this is true or not, but one thing is not up for debate. If alchemists ever stayed there, they didn't succeed in turning ordinary objects into gold.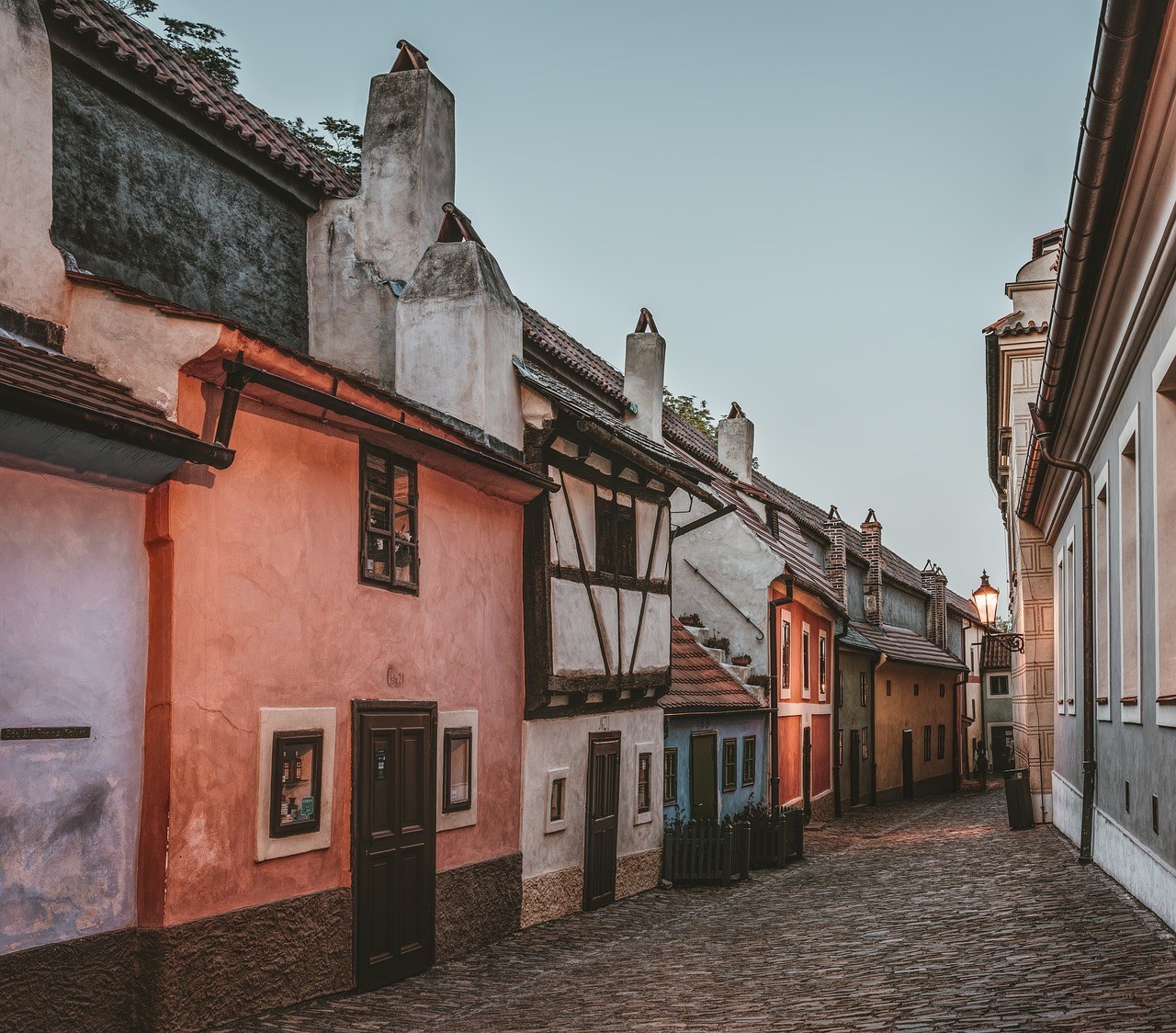 The Czech writer, Franz Kafka, stayed in one of the houses along Golden Lane for around two years. He is said to who have found it very peaceful, the perfect place to work on his writing!
Each house along the lane is a different color, making it look like a scene out of a movie. This is a great place to come and take some touristy photos during your trip, and the perfect place to visit in Prague.
Day 2 / Stop 2 – Visit St. Vitus Cathedral
Why it's awesome: St. Vitus Cathedral is located in the castle grounds, near to Golden Lane, which means travel costs are not an issue!
Cost: USD $8
Food nearby: Restaurant Pod Vezi serves absolutely delicious Czech food in a delightful setting. The wine is great too! The service is impeccable and the staff are very friendly and helpful! Be sure to grab a window seat, as you'll enjoy views of the beautiful Charles Bridge while enjoying your meal.
The Cathedral is hundreds of years old and is one of the largest cathedrals in the country. It's a Roman Catholic cathedral and the seat of the Archbishop of Prague. St Vitus Cathedral is a great example of Gothic architecture, and widely thought of as the most important cathedral in the country!
The Cathedral contains the tombs of many Bohemian kings and Roman Emperors. If you're an architecture fan or a lover of history, this is a must visit during your time in Prague!
This could be considered one of the more unique things to do in Prague as not as many tourists visit the cathedral. It's many spires and turrets are picture perfect and look like they belong on a postcard!
Day 2 / Stop 3 – Investigate the KGB Museum
Why it's awesome: The KGB Museum is a small museum that houses a private collection of Russian memorabilia relating to the secret police of the Soviet Union.
Cost: USD $21 for a guided tour
Food nearby: U Magistra Kelly is a fantastic cafe that serves delightful meals in a comfortable environment! The menu is short, but great care is taken in the preparation of every meal! There's no better place in Prague to relax and enjoy some lunch before heading out to continue sightseeing.
For the first time in history, the historic objects that belonged to the first persons of the Soviet state and the senior functionaries of the Soviet State security are all collected in one place!
Because it's a private collection, you can only see the museum by private tour which should be arranged prior to arrival.
The museum holds some very unusual pieces, like the death mask of Lenin, Trotsky's murder weapon, and the radio from Beria's cabinet. You can also find equipment from the KGB laboratories, as well as many other weird and wonderful things!
You can also take a look at the KGB photo collection, which depicts KGB soldiers on the streets of Prague!
The aim of the museum is not to depict violence, racism, and other forms of hate, but rather to remember a previous time in Prague history, through the eyes of the KGB.
Day 2 / Stop 4 – See the Hanging Sculpture of Sigmund Freud
Why it's awesome: The statue can be found in the Stare Mesto area of Old Town, hanging from a pole on top of a building.
Cost: Free!
Food nearby: Chilli Point is a great restaurant for those who love spicy food! Although there are milder options for those who don't. Each dish is made to absolute perfection and a range of meat and vegetarian dishes are available. The service is wonderful and the waiters are very attentive!
Above a cobbled street in Stare Mesto, hangs a 7-foot statue of the famous psychoanalyst, Sigmund Freud.The artwork has been so popular that it's been replicated in Chicago, London, and Berlin!
If you are unaware that the statue is there, it can easily be missed, so make sure you make the effort to find it during your time in Prague. Although a glance is all it takes to see the statue, the meaning it holds is a crucial one. "Look up" is it's message, and we think it's quite powerful!
Day 2 / Stop 5 – See the Lennon Wall
Why it's awesome: Beatles fans should definitely venture to this shrine to one of the most famous bands of all time!
Cost: Free!
Food nearby: Czech Slovak Restaurant Lounge Bar is a local favorite! The food is incredibly well presented and very tasty. The service is also excellent which makes for a great dining experience. Just a six minute drive from the Lennon Wall, it's the perfect place to sit down for dinner before heading back to your hotel.
The Lennon wall has been covered in Beatles-themed graffiti, Beatles lyrics, and quotations since the 1980s! It's very popular amongst tourists as well as fans wanting to pay homage to the group.
The wall is located in a small secluded area, just across from the French Embassy. The wall started after the assassination of John Lennon, when an artist daubed a single painting of the legend. Since then, others have added their own pieces to the wall to pay their respects to the famed musician!
The wall is continuously changing, in fact, the original painting of Lennon is long lost under layers and layers of paint!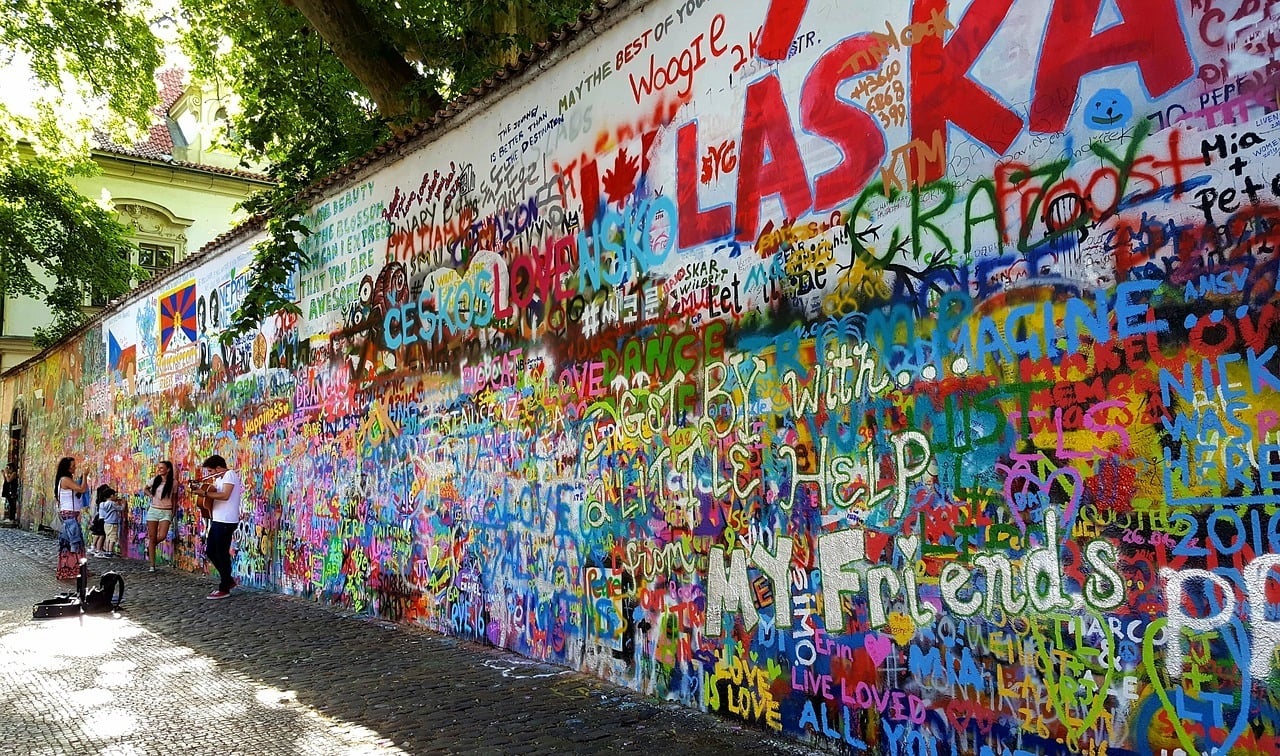 At one point, authorities painted over the wall, but by the next morning, it was filled with art again. This goes to show just how much Beatles fans respect and love these musicians!
This activity is one of the most fun things to do in Prague, and is great for getting the perfect touristy photo!
IN A RUSH? THIS IS OUR FAVORITE HOSTEL IN PRAGUE!
Prague Itinerary: Day 3 and Beyond
Medieval Dinner | Vysehrad Castle Tour | Ghosts and Legends Walking Tour | Black Light Theater Show | Prague River Sightseeing Cruise
If you're spending three days backpacking through Prague or more, you'll need to add a few more of our favorite activities to your Prague itinerary.
Medieval Dinner with Unlimited Drinks
Three-hour tour with unlimited drinks.
USD $55
Five-course medieval dinner in a tavern.
This three-hour activity takes place in a tavern that will transport you back to medieval times.
Spend the evening right in the heart of Prague enjoying a five-course medieval dinner. You'll be able to choose from six different menus, so there's sure to be something for you!
Plus, you'll get the chance to enjoy unlimited drinks, which always makes the evening a little better! These include wines, beer, and soft drinks.
You'll be entertained by medieval themed performances while you indulge in your meal. Performances range from swordsman and jugglers to belly dancers- all accompanied by wonderful music!
This is a truly entertaining and unique way to spend the evening. Be sure not to miss out on this wonderful and spooky experience in the heart of Prague!
This evening is sure to satisfy your palate and leave you enthused and enthralled by the exciting entertainment. Be sure to book in advance to guarantee your spot at this incredible dinner table! You'll need to order off the menu ahead of time, so the tavern can prepare the perfect meal just for you.
Vysehrad Castle E-scooter Tour
Three-hour E-scooter tour
USD $55
See beautiful monuments and historical sites
Before your three-hour E-scooter tour, you'll get a brief introduction to the E-scooter by your knowledgeable guide. They're fairly easy to use, so making your way around town on them shouldn't prove to be any trouble!
Your tour will begin with a trip through town to the beautiful Vysehrad Castle. You'll spend some time touring around the castle grounds and learning about its rich history! Your professional guide will give you great insight into what life was like for the nobles that stayed in the castle, before hopping back on your E-scooters for some more sightseeing!
After your tour of Vysehrad Castle, you'll head to the Vltava River Bank, where you'll see monuments and important historical sites. You'll also be able to enjoy gorgeous panoramic views of Prague city!
Along the way, you can expect to see Wenceslas Square, Jungmans Square, the church of Saint Lady Snow, Palace Adria, and the iconic statue of Franz Kafka's head.
All these sights have a historical significance and along the way, you'll become incredibly knowledgeable about the city of Prague and its great history. Be sure to take a camera along for this tour as there'll be plenty to photograph along the way!
If you're a fan of history, architecture or simply want to learn a little more about the city you're visiting, this is a great tour for you!
Ghosts and Legends Walking Tour
5-hour tour
USD $18
Perfect for mystery lovers
On this Prague walking tour, you'll uncover some of the best myths and legends in the area and be baffled by unsolved mysteries!
This alternative tour will allow you to see a completely different side to Prague than the one you see in the day. You'll hear myths that have been lingering in the city throughout the ages and hear stories about its ever-changing cultural landscape!
Learn Prague's hidden secrets and ghost stories that may or may not be true. If you love a spooky tale, this tour is sure to give you goosebumps!
It's said that on this tour, you could come face to face with the famed Prague headless horseman or a phantom that's roamed the streets of Prague for centuries!
You'll stroll quietly through the darkened cobbled streets and learn the secret behind the skeleton of the Astronomical clock. You'll hear tales of the elves that live in the Burgraves house and get up to mischief in the Prague castle complex.
Learn why a dishonest shopkeeper was drowned, and if you're not too lucky, you'll get a glimpse of the bloody headman's sword!
If all these spooky activities sound right up your alley, this is the perfect tour to send shivers down your spine and keep you up at night!
Black Light Theater Show Experience
Experience a 4D interactive show
65-minute show
USD $27
This incredible spectacle will grab your attention from the very beginning. The lights, the intricate artworks that make up the show and the exciting entertainment are all you need to have an incredible evening!
The performance is the tale of a man who is searching for his true self, and the only thing standing in his way is deep fear. He manages to defeat his fear with the help of magical beings.
If you're a fan of performance art or love conceptualizing new ideas,this is the perfect show for you. The drama is gripping and the artistic sets are awe-inspiring!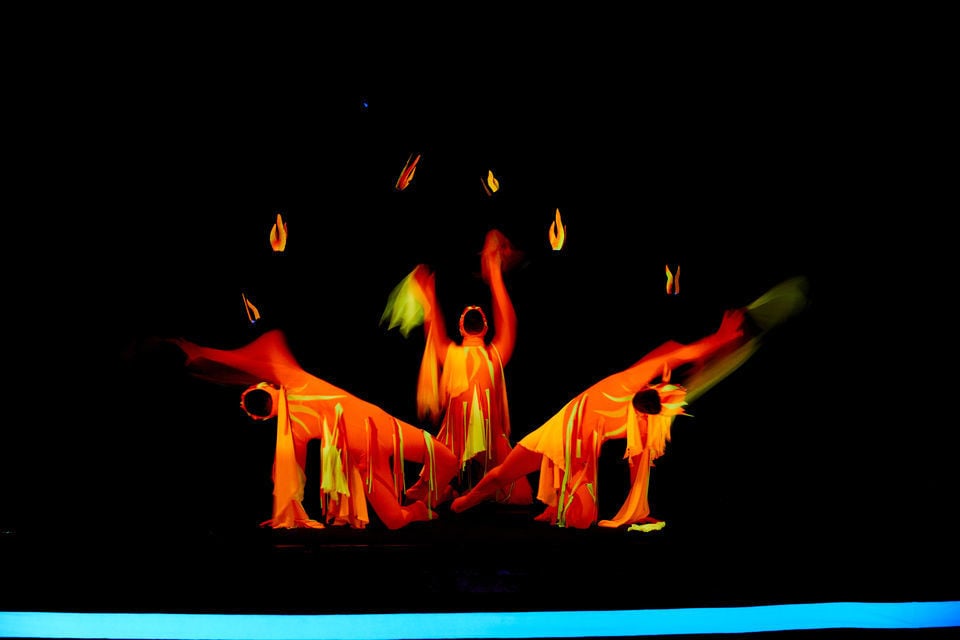 Various different stories unfold on stage in front of your eyes, each a little more enthralling than the last. This is a great show to come to for both children and adults alike. It showcases the incredible talent that Prague has to offer and their culturally diverse performance capabilities!
You're sure to love the beautiful music, the 4D effects, and the interesting insights the show provides into the human mind!
The theater claims that the show is a story about each and every one of us! They've created a story that anyone can relate to, making it a very exciting experience.
If you're wondering what to do with your evening in Prague, why not check out this enthralling, inspiring and artistic show!
Prague River Sightseeing Cruise
One-hour cruise.
USD $17
Take in fantastic views of the city.
What better way to see a city than from the waters of its famous river. On this hour long cruise down the Vltava River, you'll take in incredible views of one of the most beautiful cities in the world.
From the boat, you'll get the chance to see the Charles Bridge, the famous Prague Castle and many other interesting sights along the way.
Cruising down the Vltava River might be the most relaxing way to spend the afternoon! Sipping on tea and nibbling on delicious cake while you enjoy the wonderful views.
The boat is made for comfort! With air-conditioning and a shaded sundeck, you'll feel like you're living large while cruising down the river. Audio guide commentary is available in multiple different languages, making it easy for you to gain knowledge about this beautiful city along the way!
If you like to travel in style while enjoying beautiful sights and smells,this is the perfect tour for you!
Be sure to take your camera along for this trip, as you'll want to immortalize every moment of it. A touristy photo of you traveling down the Vltava River with Prague Castle in the background is sure to make all your friends jealous!
Travel with peace of mind. Travel WITH a security belt.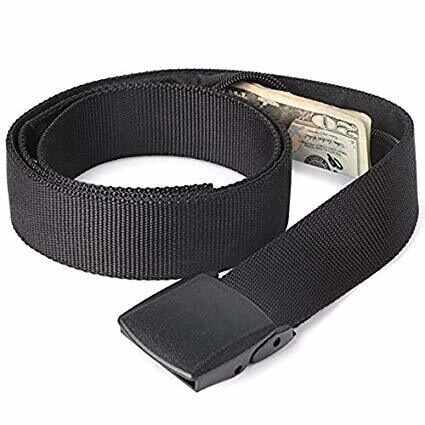 Custom-designed BY the Broke Backpacker FOR broke backpacking, the Active Roots Security Belt will keep your valuables safe no matter where you go.
It looks exactly like a normal belt except for a SECRET interior pocket perfectly designed to hide a wad of cash or a passport copy. Never get caught with your pants down again! (Unless you want to.)
Check on Amazon
Staying Safe in Prague
Prague is generally a very safe city, and there aren't many dangers to watch out for. However, it's better to be safe than sorry! It's always a good idea to keep your eyes peeled during your Prague trip.
Always be on the lookout for pickpockets when you're in touristy areas. These places are hotspots for pickpockets, so it's best to keep your personal belongings hidden.
There are certain buildings in the city where photography is not allowed. Check before you enter as there is usually a sign that indicates whether or not photography is allowed. If you're taking photos in a church, be sure to turn your flash off so that you don't disturb worshipers.
Be sure to validate your public transport ticket each time before you catch a ride. If you're caught on public transport with an unvalidated ticket you will face a hefty fine.
Be aware of money exchange scams, or stick to ATM's. Some money exchange stations will take advantage of unsuspecting tourists with hidden charges, or simply short change you.
These are just a few things to be aware of during your time in Prague, but for the most part, it is very safe but it's best to be cautious anyway.
And have you thought about getting Travel Insurance for your trip? We've put together a roundup of Travel Insurance for backpackers – check it out here, or if you're low on time, get a quote from World Nomads, our favorite travel insurance provider.
Getting an estimate from World Nomads is simple – just click the button or image below, fill out the necessary info, and you're on your way!

Day Trips From Prague
If you're spending more than three days in Prague, you're going to need to plan a few more activities. Day trips are a great way to fluff out your Prague itinerary and ensure an incredibly exciting holiday!
Here are a few of our favorite day trips!
Karlovy Vary and Moser Crystal Factory Full-Day Tour
Karlovy Vary is one of the most important spa towns in the Czech Republic. For centuries, the rich and famous of Europe have been traveling to Karlovy Vary for the healing powers of the water.
You'll then visit the Moser Crystal Factory to see how world-famous Czech crystals are made. After an informative tour of the factory, you'll get the rest of the day to explore the town as you please.
Enjoy beautiful architecture and remarkable buildings, as well as taking the time to walk the cobbled streets and indulge in a cup of coffee at one of the quaint cafes!
Cesky Krumlov Full-Day Trip From Prague
During this ten-hour day trip, you'll have wifi onboard your transport to make sure you can stay connected all day long.
Your tour guide will give you the rundown on the history of the town as you take in the attractions and monuments along the way. You'll then stop at a tavern for lunch to enjoy a true Czech meal.
After lunch, you'll have time to explore the town on your own and get some time to browse through the gift shop.
After some free time, you'll visit the second largest Chateau in the Czech Republic, explore its expansive gardens and admire its revolving auditorium!
Prague Kutna Hora and Bone Chapel Tour
This seven-hour tour takes you to one of the most popular destinations in the Czech Republic. It's located about one-hour outside of Prague, in central Bohemia. On this tour, you'll explore the historic buildings of Kutna Hora before visiting the spooky Macabre Bone Chapel!
You'll see the Italian court in all its splendor and then visit the Hradek Castle. You'll then get the chance to marvel at Bohemias oldest Cistercian monastery.
Your guide will inform you along the way about the history of each landmark and tell you about the Hussite war, which shaped the Czech Republic significantly!
Bohemian and Saxon Switzerland Day Trip
On this ten to twelve-hour tour, you'll discover the beautiful wilderness hidden at the Czech-German border. This is the perfect tour for photographers and nature-lovers to capture the landscape on film as the scenes you'll witness are incredible!
You'll get the chance to see the Bastei bridge, as well as incredible sandstone formations! You'll visit the Kamanice Gorge and the wonderful Elbe Canyon. These are all filming sites of the Narnia chronicles and it's no secret as to why they chose these beautiful areas!
If you're ready to witness a day of incredible beauty, this is the perfect day trip to take from Prague!
Dresden Full-Day Tour from Prague
On this full-day tour, you'll mainly be exploring the many museums that have recently been rebuilt. They are interesting and informative, so you'll learn plenty about the area on this tour.
You'll learn the history of the Saxony capital, and it's almost complete bombing during World War II.
You'll travel through the Central Bohemian Uplands and see the many spires, domes, and towers in one of the most picturesque cities in the world!
You'll then get the chance to enjoy some free time, exploring the magic of the city on your own! Be sure to take your camera along for the tour, as there's plenty of gorgeous scenes you'll want to document.
Conclusion
Now that you know what to add to your three-day itinerary in Prague, check out our packing list and be sure to book all our activities and day trips in advance! You don't want to risk losing out on the opportunity of a lifetime!
With so many wonderful things to offer, Prague really does have it all! Incredible architecture, wonderful natural beauty, historical sites, and sunsets that will take your breath away.
Whether you're a history fanatic or just a lover of beautiful things, Prague will blow you away! This Prague itinerary will make sure that you've added all the very best places to visit in Prague to your to-do list.
There's nothing better than a getaway to one of the most picturesque cities in the world! So what are you waiting for? Get booking a vacation to your dream destination and have an incredible holiday in Prague!
---
Find out how YOU can support the site.
We work hard to put out the best backpacker resources on the web for free! It's all about helping out our tribe of awesome backpacker readers (that's you!). Please visit the link to find out how you can help keep the site going 🙂
For the sake of transparency, some of the links in our content are affiliate links. This means that if you book your accommodation, buy a piece of gear, or sort your insurance through our link, we earn a small commission at no extra cost to you. We only link to stuff that members of the Broke Backpacker team has actually used and never endorse products or services that are not up to scratch. Thanks for your support!