Did you know that only 350km from Paris, lies the richest and one of the smallest countries in the world? Did you now that its capital is the first and only city to be voted as the European Capital of Culture – twice? Did you know its incredibly backpacker-friendly and filled to the brim with things to do?
What's more is that over one-third of Luxembourg consists of unexploited forests and nature reserves. You can explore unexploited forests and nature reserves that are teeming with untamed beauty.
Known to be one of the smallest countries globally, Luxembourg is also one of manifested multiculturalism. Roughly 170 varying nationalities reside here, and almost half are foreign nationals.
Luxemburg has countless ancient castles and fortifications that will amaze you! Discover all the best nooks and crannies of this exciting city with our top things to do in Luxembourg.
Traveling to this small country but don't have enough time to visit all of its most important and photogenic sites? Well, you're in luck because natural parks make up pretty much the entire country outside of the capital.
Accompanied by a professional guide on a Luxembourg tour, you'll be introduced to the country's most valued natural treasures. Along the way, you'll also encounter the country's magnificent castles.
2. Explore the Old City Centre
In 1994 Luxembourg City was acknowledged as 'The Gibraltar of the North' due to its awe-inspiring fortifications. Along with these fortifications, the city's Old Town was revered and the two sites came under the protection UNESCO World Heritage Site status.
Meander through the city's medieval streets, where you'll notice the multitude of architectural influences that chronicles the entire history of Europe. Over the course of Luxembourg's rich history, it's fallen into the hands of the Romans, French, and Spanish, among others.
The old town remains untouched in terms of facade and layout and is now one of the most popular and captivating places to visit in Luxembourg.
There's a good reason behind Luxembourg City being cited as Europe's Capital of Culture twice within 12 years. This is because some of the world's most respected artists originate from Luxembourg.
The Modern Art Museum Luxembourg building is an artwork in of itself and was designed by world-renowned, award-winning architect, Leoh Ming Pei. The exhibition hosts an array of stunning Luxembourgian artworks, as well as many international ones too!
4. Unwind at the Upper-Sûre Natural Park
Luscious greenery and bodies of water are what characterize this must-see corner of North-Western Luxembourg. This nature reserve is home to the country's largest reservoir (3.8 square-kilometers) from which locals can safely drink freshwater. This natural park is one of the local's favorite natural escapes from the city.
Hiking trails here are abundant and vary according to different levels of fitness. Watersports are on offer here too, ranging from canoeing and windsurfing to diving and swimming.
Much effort has been invested by the Luxembourg government in order to promote cycling in the metropolitan areas. Renting a car here would be unnecessary because the city merely spans an area of 5000-hectares!
Accompanied by an educated guide on a bicycle tour, you can ride past the city's most valuable sites! Enjoy the scenic ride, while passing attractions such as the Palace of the Grand Duke.
6. Explore the Bock and the City Casement
Looking for interesting things to do in Luxembourg on a rainy day? Well, this site is a must-see for any history and architecture buffs.
Set along the Alzette River lives the Bock, it's a promontory that was utilized by the Roman empire for protection against enemies. This is the very wall inside which Luxembourg City was built.
Among the sandstone plateau, upon which the city is built on, bomb shelters were built underground as tunnels for World War II. This underground system is comparable to a submerged city, as it extends for almost 20-kilometers!
Luxembourgians are pretty straightforward and down to earth people, so don't expect the decadence or debauchery of some other European capitals. However, there's are a number of memorable activities unique to the city. Let's take a look.
When Christmas comes around, Luxembourg city takes on a charming and unique festive flair. Luxembourg is flooded in color and illuminated by light during Christmas, as well as been covered some of the world's most extravagant Christmas decorations.
On a Christmas tour, you'll have a guide that will exclusively reveal to you the parts of the city with the most excessive decorations.
You will also be educated about the country's festive customs and relationship with Christmas. Myths, legends and facts will be told, and will ensure a lovely start to your festive season!
8. Escape to the Hohllay Caves
As a result of mining activity in the region, a series of mesmerizing and mazelike caves have emerged around the city.
The caves are surrounded by Luxembourg's 'Little Switzerland' and are set amid the untouched forest landscape. Mining was performed here since medieval times until only a few decades ago, but now the caves play host regular concerts and theater events, as well as self-guided tours.
9. Browse through a Bank's Art Gallery
Yes, you read correctly – there are indeed many artsy things to do in Luxembourg! Even in a bank.
The European Investment Bank (EIB), located in the continent's financial center, has an art gallery in its headquarters! It contains almost 1000 artworks.
The objective is to encourage social capital, as well as creatives. The artworks expand globally and are a mix of local and international pieces that can in the form of photographs, paintings and sculptures, among others.
Safety in Luxembourg
Rest assured that when you visit Luxembourg, that you are actually in one of the safest countries globally and Europe is safe to travel in general. Within the entire country, there are only two jails the crime rate is very low.
Yet, this doesn't mean you should rule out crime entirely from the country and should always act with precautions. Travel insurance is always a wise decision when exploring foreign countries.
Read our tips for traveling safely before you fly and always get travel insurance. Check out our roundup of the best travel insurance.
For what Luxembourg lacks in size, it surely makes up for in vibrancy! Streets become populated with friendly locals, and the aromas from the diversified restaurants and cafes linger in the air.
10. Watch the Sunset at Skybar Luxembourg
Luxembourg city is built upon high rise hills that affect the city's structure, providing breathtaking views from high up. So, why not indulge in some great food, while having panoramic views of this uniquely beautiful city?
The gastronomical quality at the Skybar Luxembourg is infused with French cuisine, and the restaurant is styled in an Art-deco manner.
It's also one of the trendiest things to do in Luxembourg in summer. This is because there is an outdoor seating area with panoramic views of the city.
But this doesn't mean that you should rule it out for things to do in Winter. This is because you can still sit in the cozy interior and view the entire city.
11. Choose from the Longest Wine List in the World at Restaurant Chiggeri
16-million bottles of wine are manufactured annually in Luxembourg! In accordance with this, drinking wine is one of the essential things to do in Luxembourg. Chiggeri is accompanied by a wine cellar that sources wines from Luxembourg and other leading wine-producing countries.
What's more, this restaurant offers the largest range of wines in the world! A professional connoisseur is on-site to guide you with what food is best paired with each wine.
This restaurant hosts an innovative 'dinner in the dark' experience a few times monthly. This is the perfect option for adventurous things to do in Luxembourg. You'll eat in complete darkness, without knowing what you are being served!
12. Show off Your Disco-Moves at Bikini Bar
Luxembourg City boasts wide-ranged bars and lounges, but this night-club will give you a true Luxembourg night out!
The name says it all – being beach-themed, this lively spot attracts individuals from all walks of life. It also hosts summer parties, so be sure to check their calendar. It features colorful decor, upbeat music, a themed dance-floor and pool-tables.
Even on a freezing cold, Luxembourg attractions don't stop operating! Irrespective of the weather, this is certainly one of the most entertaining things to do in Luxembourg indoors.
Looking for a specific place to stay? These are our highest recommendations for places to stay in Luxembourg.
More than just any hostel, this youth hostel truly shows tourists how lively the cultural capital truly is! With common rooms, conference rooms and each meal catered for should you request, this hostel is unbeatable. Bicycles are available for renting too, so take advantage of this and explore the city. It even gets better – there is a bar as well as a cafeteria here too!
With a stellar review and reputation, this lovely studio is centrally located, close to the trendy area of Les Rives de Clausen. For a great price, you'll have access to its modern, bright and spacious design that is set it apart from its rivals which are mostly outdated. This is a true catch for all types of travelers!
Situated in close proximity to the trendy and energetic area of Les Rives de Clausen. This hotel serves all types of travelers, and for a good price for Luxembourg standards. The hotel comes equipped with a bar, gym and substantial breakfast to fuel your adventures!
Luxembourg is a tiny country that is thinly populated and is predominantly rural. This means that things to do in Luxembourg for couples are very intimate!
13. Have a Spa Day at Mondorf-Les-Bains
Only 25-minutes away from Luxembourg City with public transport lies an oasis! It is ideal for couples, due to its relaxing and romantic ambiance.
Varied thermal treatments are offered, from massages and skin/body treatments to imperial baths. They even have a special program for couples where you can share the moments of tranquility together.
The spa also provides accommodation, so that you and your partner can stay for a rejuvenating weekend side-by-side. You can also indulge in romantic dinners at one of their three delightful and distinct on-site restaurants!
14. Go Wine-Tasting in the Moselle Valley
The Moselle Valley is embedded in Luxembourg's border with Germany. It hosts a 40-kilometer natural border; the Moselle River. It is also one of the lesser-known Luxembourg activities, because it congregates such a small part of the country.
Only 30-minutes away from Luxembourg City, your drive to the valley will display to you the copious amounts of scenic vineyards Luxembourg is known for!
While Luxembourg's segment of the Moselle Valley is limited, the country has created a Wine Road/Route that consists of distinct wineries. Here, you'll enjoy different types of wines from distinguished wineries in the region.
Some of the best wineries to visit are Caves St Martin – where the wine and cellars are actually stored in limestone caves within a riverside cliff! Also, Pundel Winery should be paid a visit too.
Luxembourg is renowned to be one of the world's most expensive countries. So, we're sure you'll be relieved to know that there is an abundance of free things to do in Luxembourg. Also, starting on March 2020, public transport will be free of charge and this will really be convenient for things to do in Luxembourg on a budget.
15. Walk Along the Walls of the Fortified Corniche
Want to visit 'Europe's most beautiful balcony'? Well, then you'll have to trek along the most vital Luxembourg City attractions – the corniche/pedestrian promenade. This trail is along the 1600s ramparts and the Alzette Valley/River. It passes through Luxembourg City's most valuable historical sites!
So, you'll be ticking off many Luxembourg points of interest in one route! The views from the path are magnificent and extend onto the expanding city.
16. Take Advantage of the Free Entry to the Notre Dame Cathedral
Yes, you heard correctly! You get free entry to Luxembourg's one and only cathedral. And, it's a pretty old one, at that. It was constructed in the early 17th-century!
The style is a mixture of Baroque, Renaissance and Neo-Gothic architecture. If you're ever wondering about what to do in Luxembourg City for free, this should be on the top of your list.
Just as many other cathedrals across Europe, this one contains the tombs of royal family members and bishops, who are buried in the cathedral's impressive crypt.
17. Take the Pfaffenthal Lift into Grund
In Luxembourg City, you'll be granted with a free ride down from the Pescatore Park to the area of Grund.
You'll love that this is actually a glass elevator, so the views will be from all angles! The descent is 71-meters and is provided to locals and tourists until 1:00 am.
This means that you can even take a ride in the lift at night and obtain the most beautiful views of the lit-up city! Once you've landed on the ground, visit the Grund quarter.
Luxembourg is a utopian destination where you won't stress about your kids playing outdoors while you're relaxing inside. Here, your children are safe and catered to with many activities!
18. The Land of Red Rocks
This is an industrial area that was utilised for red ore mining purposes, but presently it has been reformed and refashioned into a leisure site for the whole family!
Mountain-biking is offered here, as well as an array of activities for the kids at Red Land. The kids can rummage through the old mines, ride in fire-spitting wagons and let loose in the Merveilleux Park, which is adorned with a huge playground.
The beauty of this region is that it is not overflowing with tourists as it is not one of the major Luxembourg tourist sites. Instead, it is a favorite destination among locals for things to do in Luxembourg with kids.
19. Get Your Adrenaline Pumping at the Indian Forest
The Indian Forest in Vianden hosts the 'Tree Climber' which comprises a circuit of high rope courses that are escalated into the tall trees.
There are four different courses you can choose from here. These ensure that everyone in the family will get their blood-flow rushing, not just the kids!
The forest also supplies guided tours, which span 6 different hiking routes. This is definitely one of the more youthful and adventurous Luxembourg sites and allows for the perfect break from the city.
You've probably noticed that most of Luxembourg tourist attractions consist of fortified castles and nature experiences. Yet, each experience is distinct, unique and exciting!
20. Make a Stop at Luxembourg's Oldest City, Echternach
This commune is in Eastern Luxembourg, in close proximity to Germany. It holds important historic value for the country, and also hosts the world's only dancing procession, which locals call 'praying with your feet'!
The city contains the Abbey of Echternach, the oldest building in the country. Presently, a museum is contained there called the Abbey Museum.
Be sure to visit the city's Medieval, main square and eat at one of its quaint restaurants.
21. Visit the Bourscheid Castle
This castle lies on archaeological remnants that trace back to Roman Times! With a triangular shape, this Medieval castle is a sight to behold in the day and night.
During the day, you'll be astonished at the elevation of the castle above the river, at 150-meters! It's surrounded by rural scenery. Audio-guides are available here for you to grapple with the structure's rich history.
To enhance this castle's grandeur, even more, there are a total of eleven watchtowers. From these towers, you'll be afforded the most enchanting views of the surrounding mountains, rivers and greenery.
22. Appreciate the Ruins of the Pétrusse Casemates
Things to do in Luxembourg city center aren't simply limited to the Bock Promontory!
Opened in the late 17th-century, these incredible ruins once used to be a colossal Medieval castle. Attached to it is a park that provides a great space to view the ruins in their entirety, and the distinction between the greenery and brick is Instagram-worthy.
The fortress it once was, was dismantled in the late 19th-century. These ruins are a constituent of Luxembourg City's being a UNESCO World Heritage Site!
23. De-Stress at Mullerthal Nature Reserve
Want to visit Switzerland, but find yourself in Luxembourg instead? Worry not! Luxembourg has a mountain range entitled 'Little Switzerland', which is located in the Mullerthal region.
It provides over 100-kilometers of hiking trails and adventures. The area contains the most picturesque waterfall – the Schiessentümpel.
The reserve is situated near the German border, and spans an area of 256 000-hectares! And the friendly locals working at the Information Center will loan you some hiking equipment should you need it.
The best day trips from Luxembourg are actually to visit its neighboring countries, which are in close proximity. Yet, there's still so much to see within the country!
Spend a Day in Germany's Oldest City, Less than an Hour Away
And when we say Germany, we mean Trier! If you're a staunch Marxist, then you'll really want to visit this city because it is the birthplace of Karl Marx himself! You can even visit his house, which has now been turned into a museum.
While Luxembourg is known as the 'Gibraltar of the North', Trier is regarded as the 'Rome of the North'! This owes to its being established by the Romans in ancient times.
In Trier, you can visit up to 9 UNESCO World Heritage Sites because it actually served as the Roman Capital! This is certainly on the top of our list for things to do near Luxembourg.
Hike and Swim in the Berdorf Region
If you're wondering about what to do in Luxembourg that doesn't involve history or castles, then visit Berdorf. It is a commune covered in mountains, greenery and bodies of water, that congregate over 120-hectares of land! All of this, only 30-minutes away from Luxembourg City center.
The best part about the waterfall is that it doesn't require a strenuous hike to reach, but is only half a kilometer from the parking!
And, while you're in Berdorf, you may as well visit its Technology Museum, the Aqua Tower. Here, you'll be permitted with amazing views of the surrounding nature, and learn about the different processes involved in drinking water.
Yes, you'll definitely have more than enough to do in this tiny country in three days. Although small, the communes, towns and nature reserves here are big in personality and require time to appreciate.
It should be noted that bus-rides in the country are free of charge on Saturdays. This is ideal for our Luxembourg sightseeing itinerary, that only requires bus-trips!
Day 1 – Explore the Historic Center
To begin your day, we suggest you begin with the Corniche, which will provide you with beautiful views of the city.
At the same time, you'll be exposed to the city's major historic sites on this walk. Next, you'll walk for a short 5-minutes to the Notre-Dame Cathedral, where you'll admire the Gothic and Renaissance architecture.
Finally, you'll walk to another free of charge site, the Pfaffenthal Lift, which will only take you 10-minutes to reach by foot. Upon your arrival on the ground, grab a bite to eat in the trendy area of Grund. We recommend the quirky Pablito, which is modern and serves scrumptious Mexican cuisine.
Day 2 – Absorb the Nature and History
On your second day, you'll venture out of the city into the rural region of Berdorf. This is reachable by two bus-rides. Here, you'll venture to the Hohllay Caves and its surrounding nature, which are ideal for a hike if you feel like some adventure-filled exploration through the park.
Once you've taken your photos, you'll embark on a short bus-ride to Echternach. Here you can enjoy some great cuisine for lunch.
After exploring the city and its perimeters, you'll venture back to Luxembourg on a bus-ride and end off your busy day at SkyBar Luxembourg for sundowners and dinner!
Day 3 – End off on a Buzz!
For your final day, you'll begin with touring the Museum of Modern Art, admiring Luxembourg's finest artworks.
Thereafter, you'll walk through the city for roughly 25-minutes until you reach the Bock Casements which will take you a few hours to explore due to it being a dense complex of tunnels.
To end off your 3-day itinerary in Luxembourg, you'll abide by the local sentiments. Enjoy a premium glass of wine and taste incredible cuisine at Restaurant Chiggeri!
Don't forget your travel insurance for Luxembourg
World Nomads' mission is to support and encourage travellers to explore their boundaries. They offer simple & flexible travel insurance, and safety advice to help you travel confidently.
They've been doing it since 2002 – protecting, connecting, and inspiring independent travellers just like you.
Get a quote below or read our in-depth review!
World Nomads provides travel insurance for travelers in over 100 countries. As an affiliate, we receive a fee when you get a quote from World Nomads using this link. We do not represent World Nomads. This is information only and not a recommendation to buy travel insurance.
Here are some quick answers to common questions about what to do and see in Luxembourg.
So, next time you visit Europe, don't let Germany and France be your base destinations, leaving Luxembourg as a day-trip, if anything! Although sandwiched between two hotspots, we have certainly proven that this is a multi-faceted destination that has so much to offer.
While very under the radar, you won't be burdened with crowds here, nor the danger of crime. This is one of the best places to visit in Europe and you will discover just that with our guide of things to do in Luxembourg!
---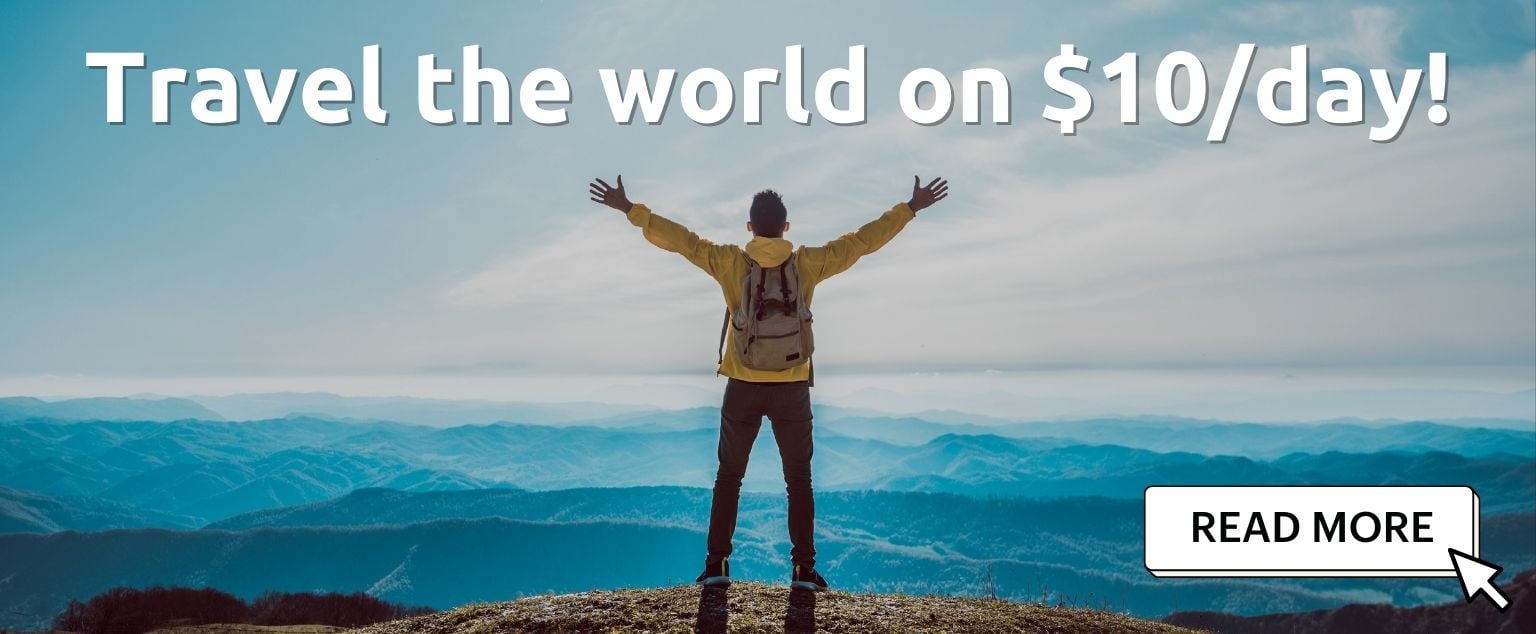 And for transparency's sake, please know that some of the links in our content are affiliate links. That means that if you book your accommodation, buy your gear, or sort your insurance through our link, we earn a small commission (at no extra cost to you). That said, we only link to the gear we trust and never recommend services we don't believe are up to scratch. Again, thank you!