Europe is a big place, but if you're thinking of travelling around this fascinating continent, we're all for it. There's a complete glut of ancient history here, some of the world's best cuisine and more culture than you can shake a shakey-sticky stick at. Europe is a levelled-up destination.
This continent also has the benefit of (mostly) open borders, meaning you can travel freely from one end of the continent to the other without too much trouble. There's so much to see here that you could spend an age road tripping or train journeying around seeing it all.
However, Europe is a big place and there certainly more than just a few concerns. Aside from some possible language barriers and cultural differences, there is the increased threat of terrorism as well as plentiful pickpockets in some of the more popular European cities.
That is exactly why we have decided to create this epic insider's guide to staying safe in Europe. You are going to find a whole lot of useful tips for everyone from families to solo female travellers in our guide, helping you to stay safe as you explore this cool continent.

Unlock Our GREATEST Travel Secrets!
Sign up for our newsletter and get the best travel tips delivered right to your inbox.
How Safe is Europe? (Our take)
As we've already established, Europe is big, Europe is diverse and Europe is an amazing place to travel. Spread spread across an area of over 10 million kilometres, from Asia to the Atlantic, from Africa to the Arctic, there's a ton of cultural heritage, numerous open borders, efficient transport and multiple languages and cultures to get stuck into.
Needless to say, any fan of history, of food, or of amazing architecture, or learning some new local lingo will absolutely love it here.
Whilst most visits to Europe are 100% trouble free, with nothing to worry about, there are still a few safety concerns that some travellers will come across.
Pickpockets targeting unsuspecting tourists, are an issue in many of Europe's major cities and at its larger transport hubs.
Terrorism has also been a concern in many countries, with a spike in terrorist attacks across the continent throughout the past decade. Tourists may therefore feel apprehensive about visiting the global cities that have been at the centre of these kinds of attacks.
Civil unrest has, does and can cause disruption in some cities. Paris, for example is well known for strikes and other industrial protests, whilst cities such as Kiev have also seen large demonstrations in recent years.
European cities are also known for their drinking cultures, with some city centres in particular (Bratislava, Krakow, Vilnius and Bucharest, to name just a few) becoming quite rowdy. Though usually fun and nothing more, you may not be used to this level of everyday hedonism.
There's extremes of nature as well: in the Arctic Circle not only are there sub-zero temperatures to consider, but there's also that issue of the sun never rising in some places during winter. On the other hand, summers in Greece and Spain, even Hungary, for example, can be extremely hot.
With all that in mind, let's dive into the details of this continent…
There is no such thing as a perfect safety guide, and this article is no different. The question of "Is Europe Safe?" will ALWAYS have a different answer depending on the parties involved. But this article is written for savvy travellers from the perspective of savvy travellers.
The information present in this safety guide was accurate at the time of writing, however, the world is a changeable place, now more than ever. Between the pandemic, ever-worsening cultural division, and a click-hungry media, it can be hard to maintain what is truth and what is sensationalism.
Here, you will find safety knowledge and advice for travelling Europe. It won't be down to the wire cutting edge info on the most current events, but it is layered in the expertise of veteran travellers. If you use our guide, do your own research, and practise common sense, you will have a safe trip to Europe.
If you see any outdated information in this guide, we would really appreciate it if you could reach out in the comments below. We strive to provide the most relevant travel information on the web and always appreciate input from our readers (nicely, please!). Otherwise, thanks for your ear and stay safe!
It's a wild world out there. But it's pretty damn special too. 🙂
Is Europe Safe to Visit? (The facts.)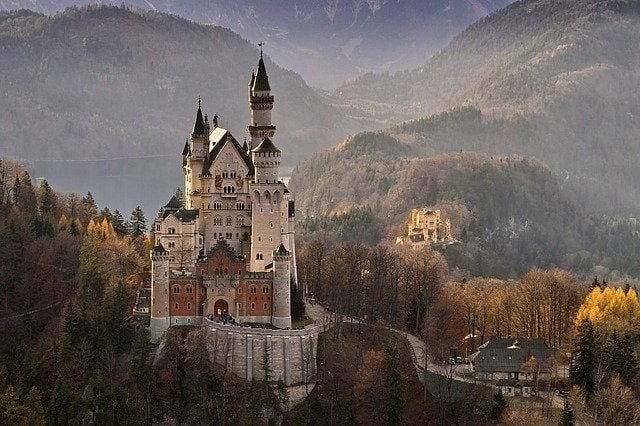 As we keep saying, Europe is huge. Each country gets its fair share of tourists, with the continent as a whole attracting many, many visitors yearly.
In 2018 (according to the UNWTO) there were approximately 1.401 billion international tourists worldwide. 710 million of these arrived in Europe, which is 50% of all global tourists – and a figure that was up 5% on the year before.
Two of the top 10 international tourist destinations of 2018 were European: France (No. 1 – 89.4 million) and Spain (No. 2 – 82.8 million).
There are numerous hotspots around the continent that attract tourists in particular: Barcelona in Spain, for example, as well as Paris, France, and Amsterdam in the Netherlands. Having all these tourists in one place can cause issues, but we'll look at that later.
The main travellers to EU countries come from Italy, France, Spain and England, making up a combined 55% of all tourists to the EU.
With all these tourists, the tourism industry has become a very important factor in the economy of the continent and crucial to the development of many countries within it. Britain's travel industry, for example, is on track to be worth £257 billion by 2025. Moreover, 35% of all money spent on tourism anywhere in the world is generated in the EU. People love it here!
As tourism is so valuable, protecting those tourists is important for the continent in general. That doesn't mean there isn't any crime, however.
The number of homicides across the EU in 2017 was 5,200, with 1.1 million cases of assault. This may sound like a lot, but compare this to the same year in the USA, a country with less than half the population of Europe, when 17,284 people were murdered. However, between 2011 and 2018, robberies across the EU had decreased by 24%.
In a study by Mercer assessing the safety of 450 cities worldwide, many European cities were found amongst the top. There were also some surprises – and concerns.
For example, Barcelona was ranked at 64th in the world because of low personal safety and an increase in thefts. Belfast, Northern Ireland tied at 64th, though with a relatively low violent crime rate, social instability and poverty were causes for concern.
Tallinn, Estonia – with picturesque city centre and plenty of history – was ranked at 66th, owing to drug and human trafficking by Russian syndicates. Paris, France ranked 71st, due to concerns about terrorist attacks, and London, England at 72nd for similar reasons.
What should you take away from all this? That, whilst for the most part Europe is safe, not all parts of it are and it pays to keep up with current news events. Speaking of which…
Is it Safe to Visit Europe Right Now?
Europe has come into the headlines recently with much civil unrest and a spike in terrorist attacks catching the world's attention. The thing is, in reality, these types of events – as serious as they are – are actually pretty rare.
Whilst attacks have occurred as recently as 2019 throughout the continent, and whilst this does affect people's mindsets and security procedures, it shouldn't affect your actual visit to any European city. When it comes to the countryside, life is far removed from terrorist attacks.
Race could be a concern in certain corners of Europe. Much of Western Europe shouldn't be a worry for travellers from Asian, Arab or African backgrounds, but there are times when racist attitudes could affect your time in a country. For example, in rural areas, you may get more unwanted attention (possibly just staring) than you may have been expecting.
In the former "Eastern Bloc" countries, racism is more of an issue; Russia itself has seen an increase of racially motivated attacks.
Pickpockets, scams, groups of children distracting you with bogus charity clipboards, and other clever, well versed street thieves can be a real issue in some city centres, especially around tourist sights. It's not something that seems to be lessening.
In general, most of Europe is safe to travel, but certain areas are best avoided. Before you travel to a specific country, it's important to read up on where in that particular country you shouldn't be going to. For example, in Ukraine, you shouldn't be travelling to Crimia (occupied by Russia, currently) and the Donetsk and Luhansk regions. However, backpacking the rest of Ukraine is perfectly fine.
Terrorism is what most governments around the world are warning their citizens of when it comes to travel in Europe. There's nothing much you can do to prepare yourself for what are freak events, just stay aware of current situations, but don't let it keep you from enjoying your trip.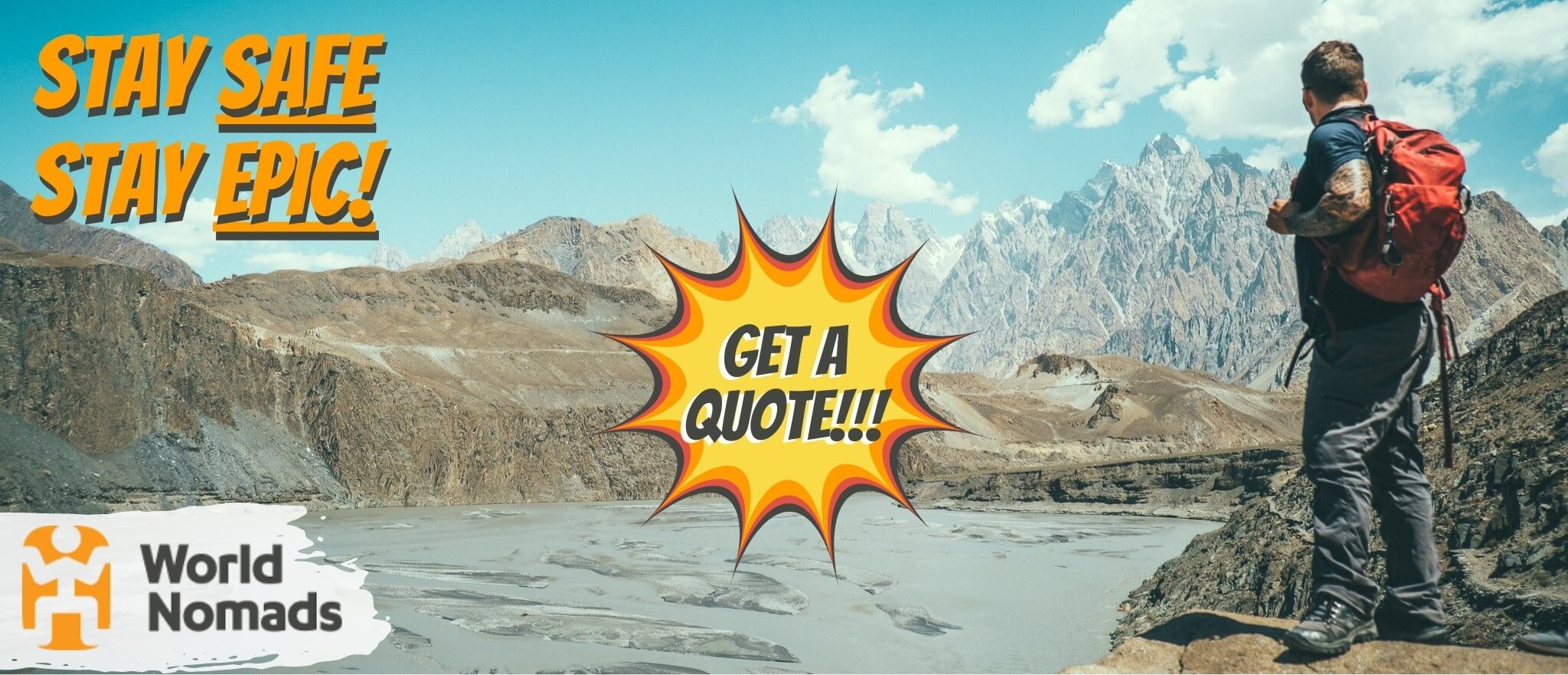 World Nomads' mission is to support and encourage travellers to explore their boundaries. They offer simple & flexible travel insurance, and safety advice to help you travel confidently.
They've been doing it since 2002 – protecting, connecting, and inspiring independent travellers just like you.
Get a quote below or read our in-depth review!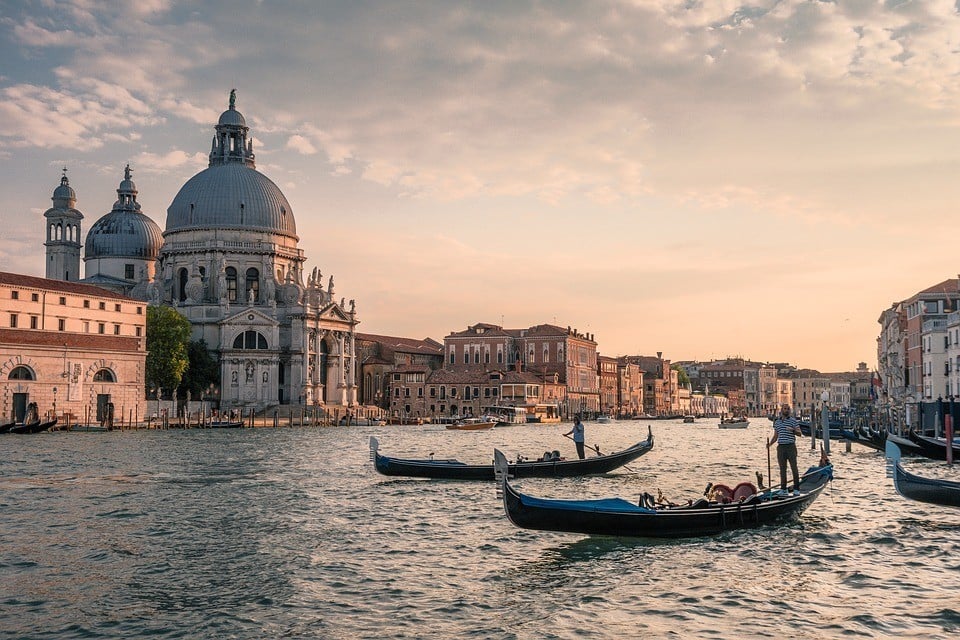 Europe is ranked up there as one of the biggest tourist hotspots in the world and many people have a completely trouble-free time in this amazing continent. Although you're unlikely to be a victim of crime and/or terrorism, it still pays to have a lot of information to ensure your own security. With that in mind we've got together a bumper list of the best travel safety tips for Europe to help you prepare…
Be aware of pickpockets – sometimes acting as groups, they operate in crowded areas (tourist sites, public transport, train stations); stay aware of people acting suspiciously around you
Scams are everywhere – money changing, the "gold ring" and other distraction techniques often target tourists. Basically, don't trust overfriendly strangers or "accidents" happening right in front of you
Be careful withdrawing money from ATMs – be aware of who's around you, if anyone's watching you do it, or if the machine itself looks like it's been tampered with
Dress down – expensive watches, diamond earrings, SLRs, anything that makes you look rich and/or a tourist can single you out as a target for petty thieves
Don't leave bags unattended – on the backs of chairs at cafes, in lobbies, anywhere, as they could easily go missing. Alternatively, they could be destroyed and cause a security panic: the threat of terrorism is taken seriously
Don't carry valuables all in one bag – or in one pocket! Cash, cards, iPhone, passport – if it's all in one place, and that thing goes missing, it's a big stress. We can tell you that one from experience.
Don't resist if someone tries to mug you – though not rife, it's best not to resist if someone wants your stuff
Keep copies of your passport – theft is an issue and copies of your passport (and visa) can be very helpful
Stay informed of political/social issues – unrest can put cities on lockdown and disrupt transport. It pays to be in the know
Use a money belt – it's a great way to keep your money safe in Europe (and we've got an awesome recommendation for you later)
Be aware of the legality of drugs – these vary, especially with cannabis; harder drugs are never legal (Portugal is a special case).
Take a taxi at night instead of walking – mainly in certain cities, or certain areas of certain cities, and make sure you take an licensed taxi
Choose the area in which you're staying wisely – security can vary in different parts of different places, so make sure you do your research
Read up on areas you shouldn't be wandering around – especially in cities; not all parts of European cities are UNESCO, you know… Far from it. Some areas are not really ok to explore
Be culturally aware – understand local culture, cover up at religious sites (and keep your voice down), know about queuing, don't snapping selfies at sensitive memorials… All good things to know
Be politically aware, too – in some countries it's not ok to suddenly bring up political issues. For example, in Northern Ireland it's not cool to start talking about The Troubles, or talk about Russia too much in Ukraine, anything like that
Know that Europe is diverse – what works in southern Italy doesn't cut it in Germany, and the tips you picked up in the UK won't help you at all in Croatia. Nothing is "European"
Learn some language(s) – there's a lot of them and it's fun to add dozens of new phrases into your vocab!
Get a sim card – this means you can get online, translate things, call someone in an emergency, not get lost. It's a no brainer
If you're travelling to Europe, chances are you are going to be going through more than just one country. It's important to know that not all countries are the same, differing much more than American states. Places, people, languages, levels of safety, hospitality – all of these vary wildly across the continent. Know that you're getting yourself into an epic trip, pay attention to your surroundings: you'll be fine.
Keeping your money safe in Europe
Trust us: one of the worst things that can happen to whilst you're travelling is to have your money stolen from you. We've learned the hard way and it's totally not fun at all to find yourself $100 down at the beginning of a trip.
The same goes for Europe though. Though it's not exactly one of the most unsafe places in the world, many countries have varying levels of street crime and petty theft that can mean keeping your money safe here becomes something of a priority.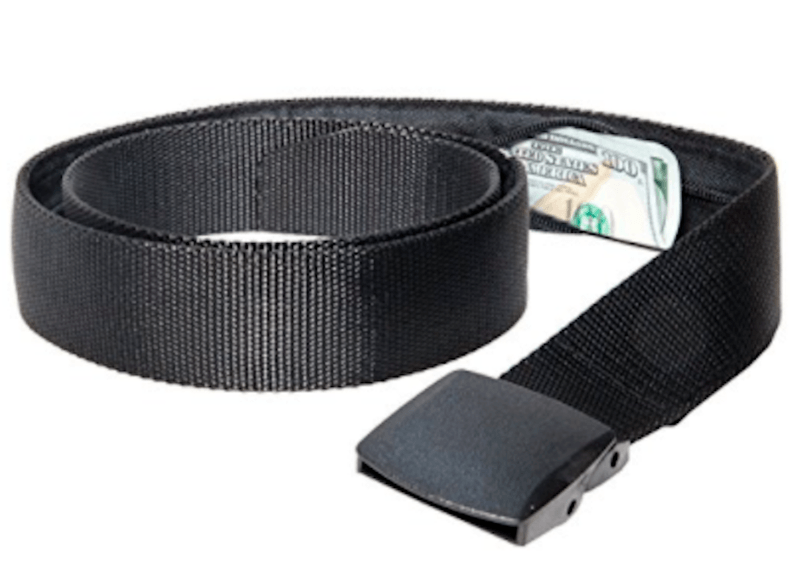 By far the easiest way to keep your money safe in Europe is to use a money belt. You may know how to take all the precautions possible, and how not to draw attention to yourself, but you can still find yourself in the wrong place at the wrong time… It happens.
A money belt is a good way to stop potential thieves in their tracks – you'll have nothing in your pockets to pick in the first place!
Some money belts can be pretty obvious though, bulging underneath clothes and actually alerting savvy pickpocketers to the presence of a hidden source of money. Not good. Other money belts can be overcomplicated and uncomfortable to wear.
The Pacsafe Money Belt is our best bet. It's affordable, it looks and acts like a belt, and it's sturdy – what more could you ask for out of a money belt!
It's quite literally a belt: the only difference is that there is a hidden zipper pocket where you can stash your cash for the day. Other than that, it just looks like a belt – a sturdy and affordable one at that, too!
Whilst you may not be a fan of belts, other ingenious solutions to keeping your money safe in Europe do exist. For example, there's an infinity scarf with a secret pocket for your money that you could get your hands on.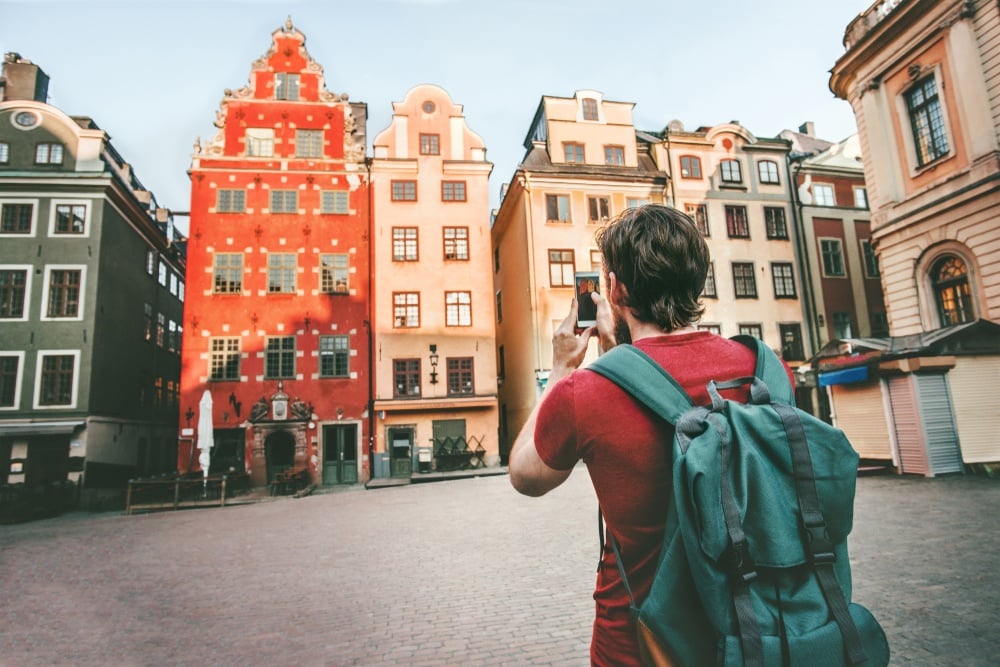 Solo travel anywhere in the world is going to be pretty cool, but nowhere quite as varied and interesting as Europe. It is the perfect place for a solo traveller. There are loads of hostels, events to attend, museums and galleries, tours on offer and endless culture to soak up.
For the most part, Europe is safe to travel alone. Being so well established as a backpacker destination for decades, the transport is easy, accommodation is plentiful, and routes are well trodden. Still, we've got some solo travel tips for Europe to help you out.
Choose the right accommodation for you. Europe is full of social backpacker hostels, homestays, Airbnbs, guesthouses, bed and breakfasts, couch surfing – a lot. However you should definitely do your research. Is the place you want to stay in a safe area? Is the hostel secure? Is it good for solo travellers? Are the hosts helpful and easy to get in touch with? Don't skimp on your security by going for the cheapest digs.
Try not to arrive at your destination too late at night. Railway stations and bus terminals are known for being crime hotspots after dark, so you will put yourself more at risk if you happen to find yourself at one of these at that time. If you are taking the bus, (Flixbus operate some cheap routes.)
Ask your accommodation what you should be doing in the town or city you're in. They'll be able to tell you areas that are safe, where you can easily explore, and areas to avoid. They may even tell you about a few local gems that your guidebook won't have.
Travel light. A big bag, or multiple bags, on packed trains, buses, or even just walking around any European city just a) isn't a good look, b) could single you out for potential thieves and c) is not fun or comfortable at all. Try to streamline your packing, cut down on things you don't need, and you'll end up having a much more enjoyable time – especially when it comes to travel days!
Watch what you drink and don't get completely wasted. Though in some places it may be easy to get swept up in all the drinking and dancing that much of Europe's cities love, you shouldn't get too drunk. This just means you'll put yourself at risk, have worse judgement, and might have trouble getting back to your accommodation.
If you are going out partying, have a plan of how to get home. Often public transport shuts down in city centres after a certain time, which means you'll be taking a taxi – walking won't always be a safe or even viable option.
Don't get into arguments with people, especially intoxicated locals. If it seems like there's trouble brewing anywhere you are, or some people seem to be getting overly drunk – and it's making you feel anxious or uncomfortable – just leave. Simple as that.
Make sure you have different ways to access your money. Savings are great, but you should have more than just a savings account to access. Have a separate bank account, maybe even two, just so you have some emergency funds in case you lose one (or more) debit card. At the same time, an emergency credit card is a good idea, too.
Keep in touch with people who you know back home. Going off grid isn't safe, so just let your friends and family know what you're doing, when and where you plan to do it. They'll be able to track your journey and will know your whereabouts if you stop contacting them for whatever reason.
Europe is suitably amazing for solo travellers. You should totally do it if you feel like doing so – there isn't much unsafe about many of the countries that make up this fascinating continent. Cities are where you'll have to take the most care, but other than that it's mostly fine.
We would even say that much of Europe is perfect for a first time solo travel trip. You could even go interrailing for a couple of weeks and hit up the highlights of the continent. Or you could hop around the Greek islands one summer. Or chill in Scandinavia. It's all awesome.
Is Europe safe for solo female travellers?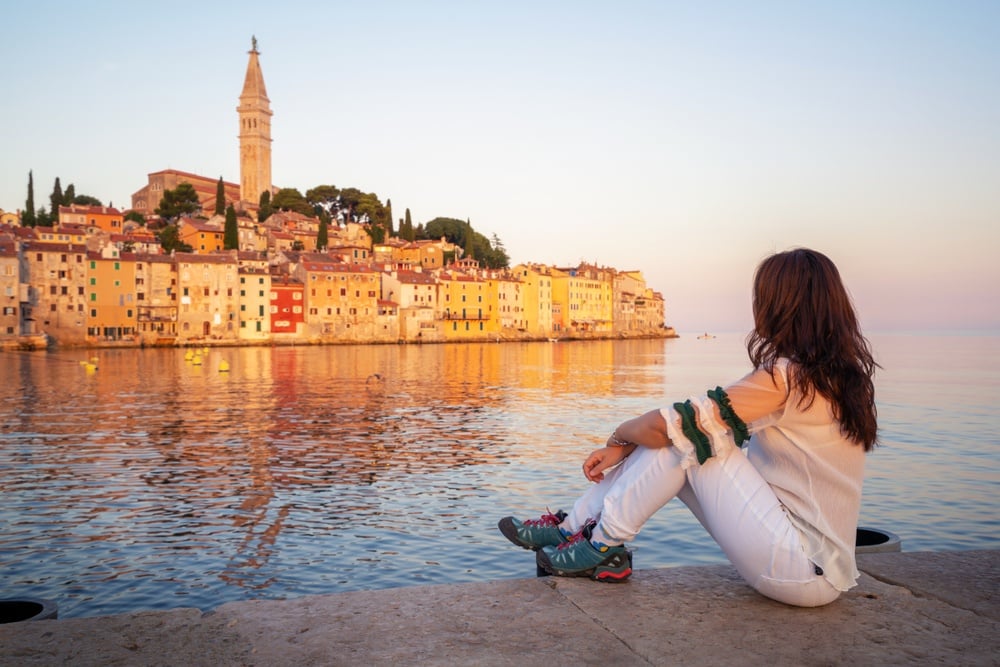 Travelling as a solo female traveller pretty much anywhere in Europe is quite safe. In fact, this awesome continent is a good place to kick off your solo travelling adventures if you haven't done so before – it's that safe, that fun, that well trodden and that easy to get around here.
However, if you ask any other solo female traveller about Europe and they will totally have their own tips to keep themselves safe on any European trip – things that you pick up as you go. With that in mind, we have decided to give you a roundup of the best tailor made tips for solo female travellers in Europe so that your trip goes as smoothly – and as safely – as it can possibly go. It's going to be a total blast.
Not every place in Europe is the same and the safety, or comfort levels, for a solo female traveller will vary greatly. For example, you may get catcalling in Naples, Italy, some rural areas of Spain will be super conservative, and in Turkey, you may get overt levels of unwanted attention.
Pick your accommodation wisely. This means looking up places that have good reviews from other solo female travellers; opting for female only dorms; and making sure that the location of the hostel (or guesthouse) is in a safe neighbourhood.
Don't put yourself in danger just because you have a tight budget. This means taking a taxi instead of walking at night time – or paying that little bit extra for a secure hotel room in a good area. Your safety is a priority compared to saving a bit of money.
Speaking of which, try not to walk around by yourself alone at night. You may think it's just a short journey, but walking alone after dark somewhere you don't know anything about will just put you at risk.
Always trust your gut. This may sound like a cheesy cliche, but it really will help you out. If something doesn't feel right, or you're feeling uncomfortable, or a person seems weird, don't stick around out of politeness. Instead, just make an excuse and leave. Or just leave outright.
If you want to go out at night partying, the safety levels of a solo female traveller depends on where you are. A tapas bar in Spain, for example, is likely to be fine, or even a superclub in Ibiza. But being by yourself in some countries may be riskier and come with too much unwanted – Paris, for example, or Istanbul.
Watch your drink. Drink spiking is a big issue in many towns and cities and can absolutely ruin a night – if not the whole trip. Never leave your drink unattended – ever – and if somebody offers to buy you a drink, make sure you're there next to them and see the drink being made.
Meet up with other women, be they female travellers or locals. There's a ton of super cool and amazing women travelling around Europe, or living in the continent, and will be more than keen to meet up. Girls Love Travel, for female travellers, and Host A Sister, are two welcoming Facebook groups filled with likeminded women that you can ask for advice or meet up with.
Blend in with what other local ladies are wearing. Again this is going to vary. What goes in the centre of Madrid is not the same in rural Turkey, or even in London. Not only will you stand out as a tourist (and potential target) if you dress too differently, but you may even get some unwanted attention. Err on the side of modesty (except on beaches, of course).
In most of Europe, if you feel like you're in danger or need help, people will help you out. Just ask for help. If you're feeling uncomfortable at a bar, tell the bar staff; if you're on the street and feel like someone's following you, tell someone who looks like you can trust (a woman with children); if you're lost, head into a shop and ask someone for directions. People are helpful.
Tell people what you're doing. Your friends and family will be worried about you no matter how time you call them up and tell them what you're doing, but keeping in touch with people is safer – and better for your mental health – than not keeping in touch with people.
In general, Europe is absolutely amazing to travel as a solo female. Without doubt, there will be a whole load of other solo female travellers doing exactly what you're doing there, all staying in a whole host of amazing hostels and guesthouses around the continent.
Accommodation for solo female travellers is available in most places in Europe. Most of the time, getting from A to B is simple. As a bonus, it's not seen as unusual (in most countries, especially EU ones) for women to be travelling around by themselves. It's normal!
Women in European society, and within the EU in particular, usually live a free life, not dictated by the men in their lives. Women usually dress how they like, party as much as they want, and are respected. Sometimes, that's not the case, but mostly, you'll have a great time.
Is Europe safe to travel for families?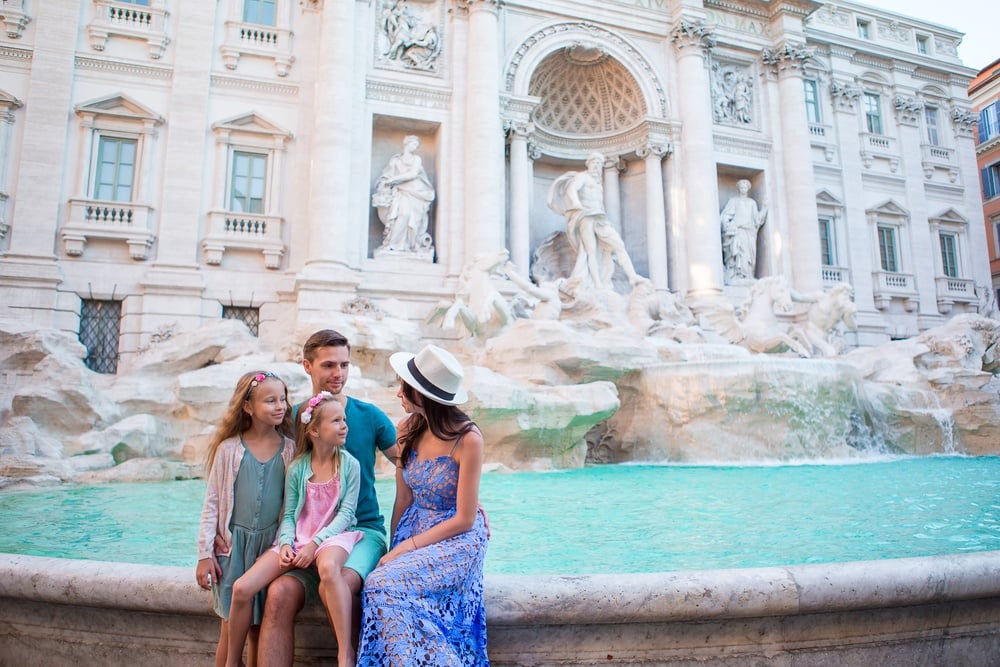 Of course Europe is safe to travel for families. It's probably one of the top destinations in the world for families, in fact. Europeans are very much used to the idea of travel with children, so having travellers in their own country with their kids in tow is natural.
Being for the most part, developed countries, the infrastructure, amenities and facilities that you will find across Europe are efficient, safe and easy to use for families; even if they're not always in English!
If Europe feels like a bit of a daunting trip as a whole for a trip with your family, then you should try and hone in on a destination that you all enjoy. A European city break, for example, will be a mix of interesting history, cool museums and good food; but this might not necessarily the best choice for families with young children.
A beach vacation in Spain, on the other hand, is the perfect choice for a relaxed family trip and is actually a time honoured tradition of many families from all over Europe. These sorts of places will come complete with hotels that have kids' clubs, family suites and restaurants with kids' menus.
There's even the option to go camping, without any of the stress since you arrive at the camp with the tents pre-erected (EuroCamp, for example, hundreds of sites across the continent). Again, this is the vacation of choice for many European families and the sites come packed with everything you'll need.
In general, Mediterranean parts of Europe are more geared towards families than anywhere else. It's in the culture: in Spain, Portugal, Italy and Greece, children and families tend to stay out till late, playing in parks, eating and generally having fun family time together.
Aside from beaches and nature, Europe is packed with huge amusement parks. There's Disneyland Paris, Legoland in Copenhagen, Denmark, The Wizarding World of Harry Potter in the UK, as well as a whole load of water parks in Spain.
In general, you're going to be totally fine as a family travelling to Europe. Most societies on the continent are relaxed and open minded; for instance, you shouldn't have any problems with breast feeding in public, or finding baby products and baby changing facilities in public spaces.
What are you waiting for? Europe is the perfect family destination and it's really safe for children.
Is it safe to drive in Europe?
Mostly, yes, it is safe to drive in Europe. Being such a large continent with so many countries filling it, however, there are different driving styles and – more importantly – different rules of the road and hazards to watch out for. What you'll be worried about driving in Albania won't be a problem in Sweden, and driving around the Alps will be very different to driving in Central London.
Driving offers you the opportunity to explore the continent on a huge European road trip. It will allow you to see parts of different countries that you wouldn't get to see otherwise, and open it all up for you.
Europe may have, in general, some pretty solid public transport, but nothing quite allows you to explore the more remote corners of Europe than your own set of wheels.
One of the main issues with having your own vehicle – rental or otherwise – is that it could be targeted for thefts. This goes doubly for cars that are obviously from outside of the country you're driving in. You should definitely hide your belongings in your car when parking near beaches, or in city centres, and don't keep anything valuable in your car at all.
Cars, it should be noted, aren't actually that useful in big European cities – especially capitals. The roads are clogged with traffic, there's tariffs on cars (to help ease congestion and pollution), parking can be really expensive and, much of the time, the public transport is good enough to get around.
Highways across most of Europe are the quickest way to get around. These multiple lane roads – often called motorways, autobahns, autostrades, and autoroutes, etc. – can be quite stressful as you reach big towns and cities, with exits and junctions to stress you out; make sure you keep an eye on signs and have both a GPS navigation system and a physical map handy.
Some highways have speed cameras, by the way, so don't rush. Many highways throughout the continent are actually toll roads and can be pretty pricey – especially in France, Spain and Italy.
Road surfaces are usually good, but in rural areas can be potholed, not well maintained or generally just narrow and hair-raising: we're talking Greece, countryside lanes in Ireland, Albania, to name a few. Not to mention that these roads will also be pitch black at night time.
Most of the time you'll be driving on the right hand lane (except in Ireland and the UK), so if you're used to that – great.
Drink driving is very strictly prohibited. The BAC (blood-alcohol) is usually somewhere between 0.05% and 0.08% – in Gibraltar and Belarus, however, it's 0%. If you are stopped, breathalysed, and found to a BAC level that's too high, then you could be arrested, get fined and have your license suspended.
One important to note is that certain countries require the driver to carry certain items in their car at all times – without question. For example, a warning triangle and a yellow high visibility jacket is common in most countries. France also requires drivers to have their own breathalyser.
Another thing: if you are travelling over international borders, it is necessary to have a sticker that indicates the country of registration.
Roundabouts are a thing – you may not know anything about these. They're sporadic, mostly, but in Britain, they're everywhere. The trick is to know your exit before getting on (count as you go round if necessary). Remember that traffic on the roundabout has right of way: it's all about timing. If you miss your exit, the beauty is that you can just drive around and try again!
Children have to be in the correct safety seats for their age (and may not be able to travel in the front seat); many countries also have rules about using mobile phones and other electrical equipment whilst driving.
All in all, Europe is a safe place to drive. It's a good place to do so, too, with so much stunning scenery to discover off the beaten track.
Is Uber safe in Europe?
Uber is safe in Europe, but in some places it is no longer allowed to operate.
In London, in 2019, the ride-share company was banned. Elsewhere in the UK, it's still very much in use and is safe.
Elsewhere, European cities such as Amsterdam, Rome, Berlin, and many others, all have Uber. It's safe in these places, too.
You can use Uber to get a ride 24 hours a day, you don't have to worry about having enough of the local currency – or being able to speak the right language – and arrive at your destination having checked the review of your driver and tracked your journey safely.
The most important thing to note regarding an Uber in Europe is to make sure you're getting in the exact car that you have been assigned on the app. If a car stops by and it looks like the right make, don't get in unless you can confirm the number plate of the car and ask the driver their name too.
Are taxis safe in Europe?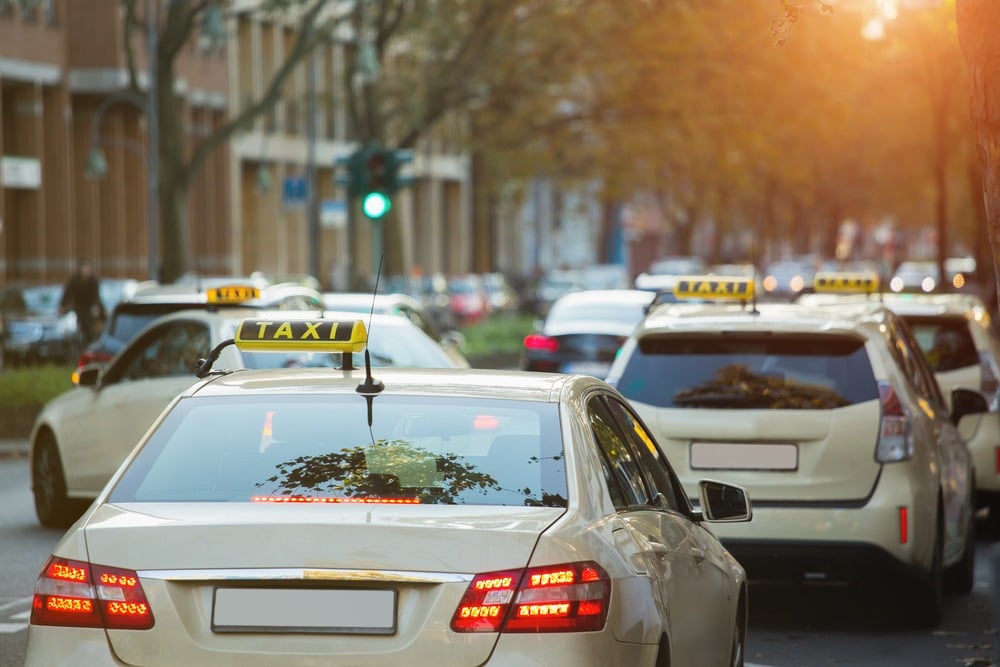 Taxis in Europe are safe – mostly. They vary, obviously, across the countries and even from city to city within the same country.
Often you will find that taxis are quite expensive in Europe, especially in capital cities, but again: this varies. London taxis are notoriously expensive, for example, but getting a taxi in Bulgaria will be a completely different story. Taxis from airports tend to be pricey everywhere.
Though many places are different, there are some general rules to think about when it comes to catching a cab in Europe.
When you turn up at the airport, or a transit terminal like a bus or train station, make sure you only get a licensed taxi. These sorts of places are where scam-y taxi drivers will be preying on unwitting tourists who have only just arrived in their country. Often at airports, you can find an official taxi counter, so you can pay in advance to get to certain destinations.
In most cities, there will have one or more official taxi company. Make sure you can familiarise yourself with what these look like; the driver will have to have official ID and some kind of marking from the city on the car. Do your research on this before you arrive at your destination.
Flagging down a taxi in most European cities is normal. Just make sure that the taxi driver uses the meter, which they usually by law have to use, or instead you could head to a taxi rank: find these outside train stations, malls and hotels.
A good option for getting a rough estimate of how much a taxi ride should cost anywhere in Europe is by heading online and checking out worldtaximeter.com.
If you're not sure about flagging down a cab yourself, then you can ask your accommodation for the recommended number of a radio taxi company. Better yet, you could ask them to book the taxi for you.
One important thing you should know about some taxi companies in Europe is that, quite often, unlicensed taxi drivers hang out outside nightlife spots and offer taxis to partygoers. These guys can be shady, have dangerous practises, cars not up to scratch and – especially if you're a female traveller by yourself – it is not a good idea to use them. Always get a licensed taxi, even if it costs more.
Is public transportation in Europe safe?
As we keep saying, Europe is big – and varied. With that in mind, it probably comes as no surprise that there are a ton of different ways to get from A to B almost anywhere in the continent. From trams in Amsterdam and rack railways in Switzerland, to continent-crossing budget intercity coaches, there's a lot to choose from.
Across the continent, most cities and towns have some form of public transportation systems – often very good. These in the form of metros, trains, trams and buses, and even city bike rentals, too.
Buses in cities and towns can vary from the very, very local, to the swish, commuter-friendly affairs with wi-fi and even tourist-oriented buses, too.
They're usually fairly safe to use across Europe, but it is important in most places to look after your belongings – especially when it's crowded. Night buses, in particular, can be filled with drunk people (i.e. London) and – sometimes – shady characters.
National buses that travel around certain countries are an option in most European nations. These travel between cities and are usually considerably cheaper than train travel, but also not as nice and not as fast, either. These kinds of buses need to be reserved and, usually, you can get some bargain prices; if you're on a budget, book in advance.
As with everything travel related, do your research and go with the most reputable companies.
The same thing goes for international buses. They're usually cheaper than trains and travel some mega long distances – usually overnight, as well. Eurolines, for example, has a network of over 500 destinations covering all of Europe (even Morocco). You can get a Eurolines Pass, which allows you to visit a whole load of different places within a certain time limit.
Another bus company is Busabout, but it's a hop on, hop off, kind of deal and mainly in and around big cities. Book the leg you want to travel in advance so you don't get stuck – these guys get sold out.
Trains are an amazing way to travel around Europe. In cities, metro systems and local trains connect the centre of towns and allow you to explore the surrounding area, too. They're usually quick and efficient and safe, too, but again, beware of thieves that operate on underground services (such as the Paris Metro) as well as rowdy, drunk passengers later at night.
Another thing to note about train travel is to not sit in empty carriages. They may be empty for a reason (i.e. threatening group occupying a bank of seats) or it may just put you at risk, especially at night. Try to stick with crowds.
Trams, such as those in Amsterdam, are convenient to get around tourist sights but can be hotspots for thieves, so make sure to keep your belongings close to you.
Trains are usually clean and run on time, though this is mainly the case for Central and Western Europe more than the former Eastern Bloc countries.
When it comes to international trains, they're pretty frequent and reliable and can mean that your adventure around multiple countries runs smoothly. Famously, Interrailing (i.e. using an International Rail Pass) means you can hit up a variety of different countries within the space of two months and is popular with many backpackers and students in the summer months.
Sleeper trains, especially in former Eastern Bloc countries, meaning you can travel long distance and get somewhere to rest at the same time, saving you money on one or two nights of accommodation. Though usually fine and pretty fun, make sure you look after your belongings as thefts aren't unheard of.
You may to take advantage of the Eurostar, too. This cool international train runs underneath the sea between London and Paris, and even goes as far as Brussels and Amsterdam. Check in advance to get deals and tickets from London to Brussels for as little as £29 (around $38).
It's rare to for something to happen on a train that seriously affects your safety – or your money. That said, it's still a good idea to take a few precautions, locking bags to racks on sleeper trains and other long distance services, and generally just watching your surroundings in other places. For the most part though, public transport in Europe isn't just safe: it's amazing.
Bum bags aren't just for Adidas lads and super dads!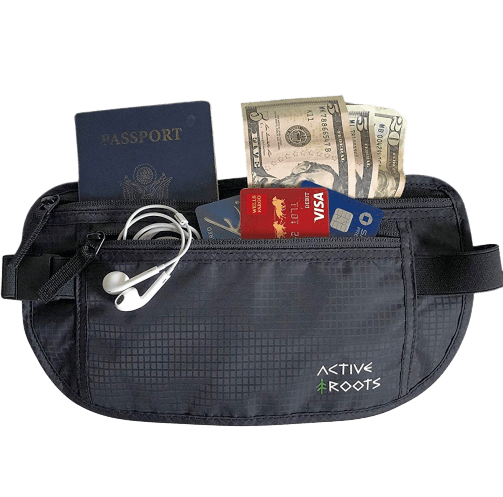 Seriously, once you enter the travel belt life, you never go back. You can NEVER overstate just how useful having all your most important valuables right around your waist is.
A full-sized travel belt stays tucked under your shirt and keeps your valuables – documents, passport cash, headphones, lip balm, illicit goodies 😉 – organised and on-hand for moment's notice.
Hide Yo' Money!
Is the food in Europe safe?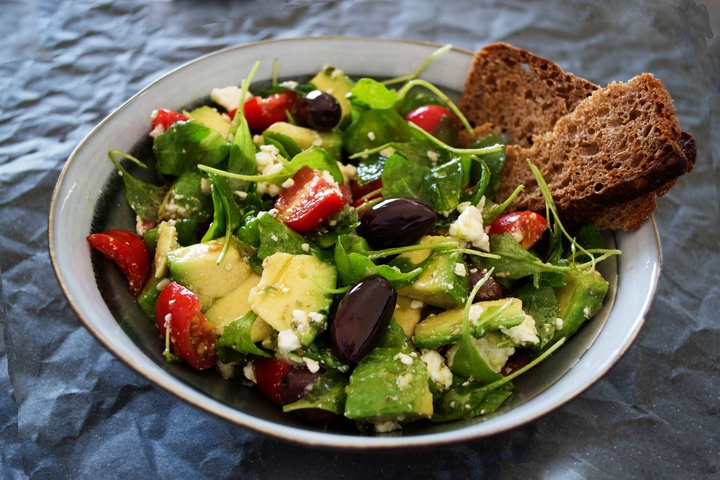 Food and Europe is a match made in heaven. Food in Europe is also diverse. This is a continent of global heavy hitters in terms of cuisine. French cuisine? Spanish food? Italian? We mean, this is the land of the pizza after all. The land of schnitzel. The land of French bread, pastries and myriad cheeses.
Where else can you get a fresh, authentic Greek salad or a tapas as tasty as it is in Spain? Or get a genuine bratwurst and a beer in Bavaria? It's all pretty amazing, guys, and to help you eat your way around Europe with no worries at all, here's some of our top tips…
With all those tourists to Europe, tourist traps are bound to follow. These restaurants are usually (but not always) tacky-looking, have English signage outside, might have a tout trying to coax you in and are in touristed areas of countries. The focus with these is not on quality, hygiene or service, but is most likely going to be money. Avoid these. Please.
Follow the locals. Locals (discernible from how they dress and what language they're speaking) tend to know what's good in their own cuisine, so if you're hungry at lunch or dinner time anywhere in Europe, head into somewhere that's busy and which probably won't have an English menu. Someone will help you choose something delicious. If you have to wait, most likely it'll be worth it.
Opt for things that have been cooked freshly. The only way to judge this is to either see it being cooked in front of you or to make sure that it's piping hot when it's served up to you.
Similarly, you should go to street vendors and restaurants at mealtimes. Anytime in between may mean that you get served up what didn't sell at lunch, and which may have been sitting around catching germs for an hour or two.
Do your research on local specialities. Europe is a big place and though you may not notice a distinct change in culture between the south of France and the north of Italy, or even between regions, getting on the bus and getting off in a completely different place can throw you. Make sure that you know what's good in the next country so you can make a beeline for it right away.
Don't be scared of street food or eating at markets. Though you may be worried about getting ill from eating somewhere that doesn't look "sanitary," you need to remember that tons of people eat at these stalls all the time. A good rule of thumb is to go to somewhere that seems to be doing a good business – preferably with locals.
Don't go all in too quickly. One of the easiest ways to give yourself an upset stomach is to have a sudden change in diet, and with many different culinary traditions spread across the continent, that could happen. Limit the amount of exceptionally garlicky or well spiced food, especially if you have a delicate stomach, at first.
Last, but definitely not least, you should really always be washing your hands. This is a complete no brainer, and you should be doing this in life anyway, but washing your hands before you eat (especially before eating things with your hands) is a good way to not let germs get into your stomach.
Europe is basically the ultimate foodie destination. You get a mix of fresh food, cuisines, different traditions, certain meats being used in certain places, fish being more popular in other places, and a culture of long lunches and plenty of vegetables in other places. We love it.
The number one thing, basically, is to make sure you avoid tourist traps. These are unfortunately quite rife in Europe, especially around the sights you probably want to see. Make an effort to walk that extra block to find somewhere authentic that will blow your mind!
Can you drink the water in Europe?
Water quality varies throughout Europe, but for the most part, is safe – especially in Western Europe.
In Eastern Europe, and surrounding countries such as Ukraine and Russia, it's often best to stick to bottled water as there is a parasite called giardia that is present – and which can be a problem.
In some areas, it's best to stick to filtered waters and boil the water if you're not sure (do this for 1 minute vigorously, or 3 minutes if you're at high altitude).
Bring a water bottle with that you can fill up as you go around and be a responsible traveller. We don't need more plastic bottles polluting the planet!
Is Europe safe to live?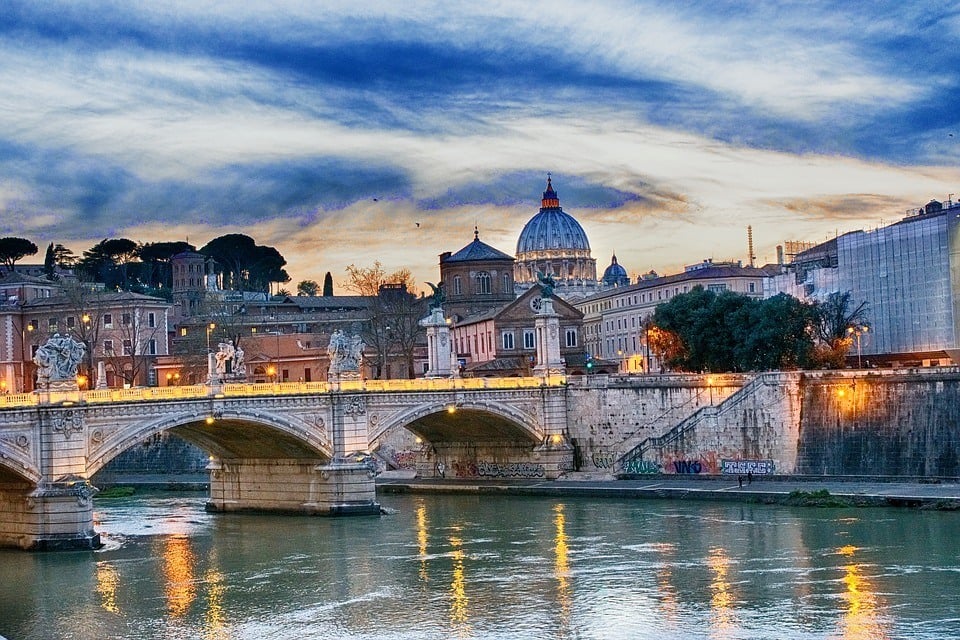 The cultures, cities and day to day lives of Europe are as varied as the landscapes and climates you can come across here. On the whole, however, Europe is a safe and great place to live.
Defining the whole of Europe as "safe" however is just too general. EU (European Union) countries provide a generally high quality of life, but that doesn't mean that a lot of countries outside of the EU aren't safe: Norway, for example, or Switzerland.
Looking at the EU countries compared to the United States, the EU has fewer traffic-related deaths, fewer homicides, fewer cardiovascular deaths and a lower infant mortality rate. In that respect, Europe is safe to live, but it could be argued that these lower figures are a result of lifestyle, and so it doesn't mean you will automatically become super healthy.
If you do take into account the lifestyle and it's attractive to you, the benefits are clear to see: many Mediterranean countries – including Spain, Italy, France, Malta and Greece – are high in the life expectancy rankings. Even places like Iceland, Sweden and Norway are in the top 20 countries for life expectancy.
Family and friends are important in many European cultures and socialising regularly, eating meals together – even living with several generations of family – is common in some countries.
When it comes to where to live in Europe, it depends on what sort of lifestyle you are into. Most European countries have similar rural traditions of farming and laid back lifestyles, but it's a possibility that you could feel more isolated due to cultural and language related issues.
Global cities, on the other hand, provide a concentration of whatever country you're living in, with plenty of culture to soak up and (usually) the presence of an expat community. Transport in these big cities is reliable, clean, safe and well run, but housing varies and can be expensive. London and Paris have sky-high prices, whilst Madrid and Porto could offer more value for money, but with a high quality of life.
When it comes to living within the EU, you can rely on European standards to ensure that you're getting the best of your time in the country: there's directives on things from food and product safety, to labour laws and healthcare.
The beauty of living in Europe is, regardless of where you choose to live, you can travel to any other country within just a few hours. It's great!
To conclude, Europe is a safe, awesome and rewarding place to live. If you're at all interested in culture, politics, learning another language, architecture, skiing, snowboarding, hitting up beaches, being part of a global community, then you should base yourself in Europe for at least one year of your life. It really is a cool place to be.
As ever, though, do your research. Talk to expats and locals online, visit a few countries, see where will suit you the most and go for it.
The Future of the SIM Card is HERE!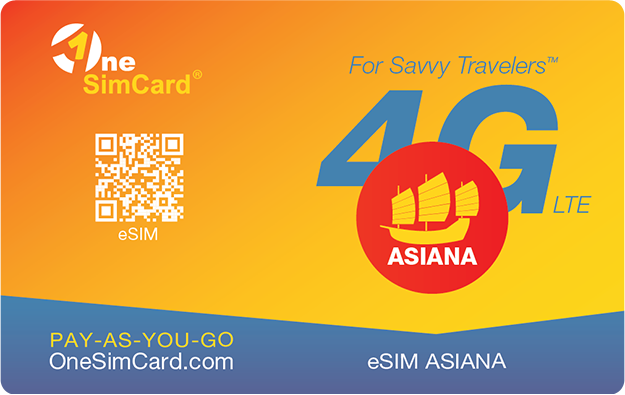 A new country, a new contract, a new piece of plastic – booooring. Instead, buy an eSIM!
An eSIM works just like an app: you buy it, you download it, and BOOM! You're connected. It's just that easy.
Is your phone eSIM ready? Read about how e-Sims work or click below to see one of the top eSIM providers on the market and ditch the plastic.
Buy an eSIM!
How is healthcare in Europe?
Europe not being an actual country, we can't really say "Europe's healthcare is amazing" or "Europe's healthcare is bad", but we can say that – in general – most countries in Europe, especially in the EU, have a good standard of healthcare.
Cities usually have large hospitals that are well equipped to deal with a range of specialist issues and have 24 hour emergency units attached. When it comes to getting advice, hospitals often have their clinics – though there are also local clinics – where you can simply drop in instead of having to make an appointment.
Alternatively, you could turn up at A&E, but you have to make sure that your condition warrants an emergency – a broken bone, for example.
Most of the countries in Europe have some variation of the universal healthcare system. This means that most people have access to a good level of healthcare across the continent, whether it is 100% paid for by taxis as in the NHS in the UK, or if it is subsidised and you pay only a small percentage of fees, like in France.
If you need to see a medical professional, the best way to do so is to ask at your accommodation. They will be able to point you in the right direction of a doctor, clinic or hospital that will suit your needs.
In tourist hotspots, especially in popular resort towns, you will find tourist clinics, usually with English speaking doctors and nurses who will be able to treat minor ailments and injuries. Some resorts themselves will even have their own in-house doctors.
Pharmacies are of a high quality throughout Europe and there are a lot of them. Used by Europeans as a first port of call if they're feeling under the weather, pharmacists are highly trained and knowledgeable, and will be able to advise you about remedies and medication, but often won't be able to prescribe you anything.
A lot of pharmacies in city centres are open 24 hours. But be careful on Sundays as in some countries they could close (even in Paris, France). A pharmacist can also direct you to a clinic or doctor relevant for your condition.
You should know your emergency numbers, as they do vary throughout the continent. 112 is the number you can use in many European countries (including all 28 EU member states), but not in all, so make sure you know what you should be dialling if you're in an emergency.
In conclusion, European healthcare has high standards of service, hygiene and care. Though the same can't be said of all countries in Europe, most countries – including Central and Western Europe – will be able to offer you a level of medical care that you're used to in your own country.
Just make sure to European medical travel insurance as it can get pricey. Citizens from the UK visiting Europe can use a European Health Card to claim free emergency health-care.
FAQ about Staying Safe in Europe
Here are some quick answers to common questions about safety in Europe.
Final thoughts on the safety of Europe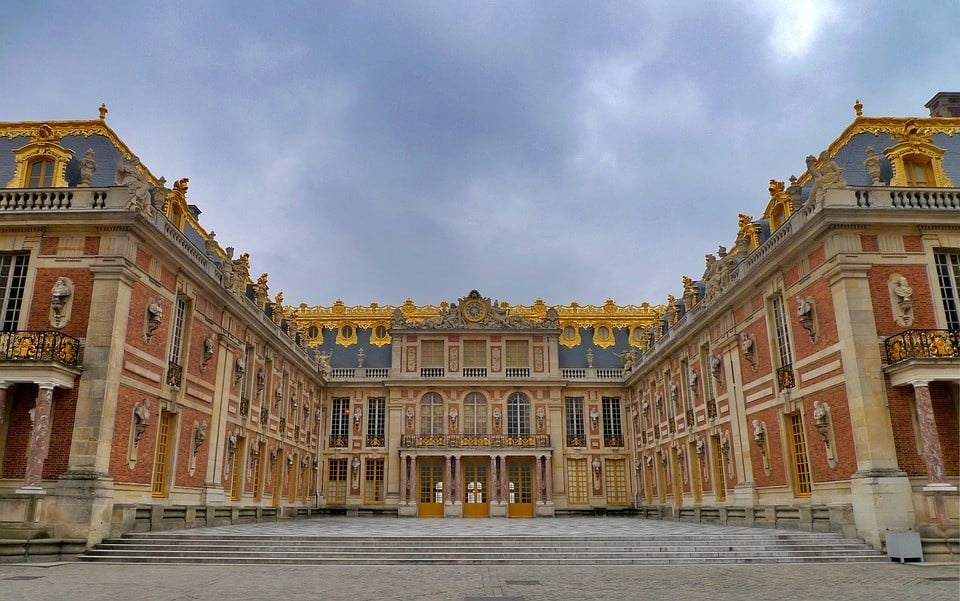 We've said it a lot of times in this article already, but Europe is big. It's also not a country, being instead a collection of varying nation states from the tiny Andorra, Liechtenstein and Monaco to large, globally recognised countries such as Germany, France and Italy. It's not all the same. Western Europe differs from Eastern Europe, with Belarus and Hungary worlds away from Ireland and Spain, for example.
With all that difference comes a lot of awesomeness. There is of course, a lot of intriguing history that you probably never knew anything about, architectural relics of royal dynasties great empires that you never heard of, and a melting pot of languages – some oddities, like Basque, some more familiar, like Spanish (and that's in the same country). It also has some amazing landscapes, from the Mediterranean coast to the Arctic Circle.
Assessing the safety of Europe as a single entity is pretty tricky. For the most part, Europe is safe. There are certain countries that are less safe, certain countries that are more safe, and even certain regions of some countries that are safer than other parts of the same nation. A good gauge however are Europe's cities: they're safe and full of culture – intriguing stop-offs along your journey through the Old Country.
---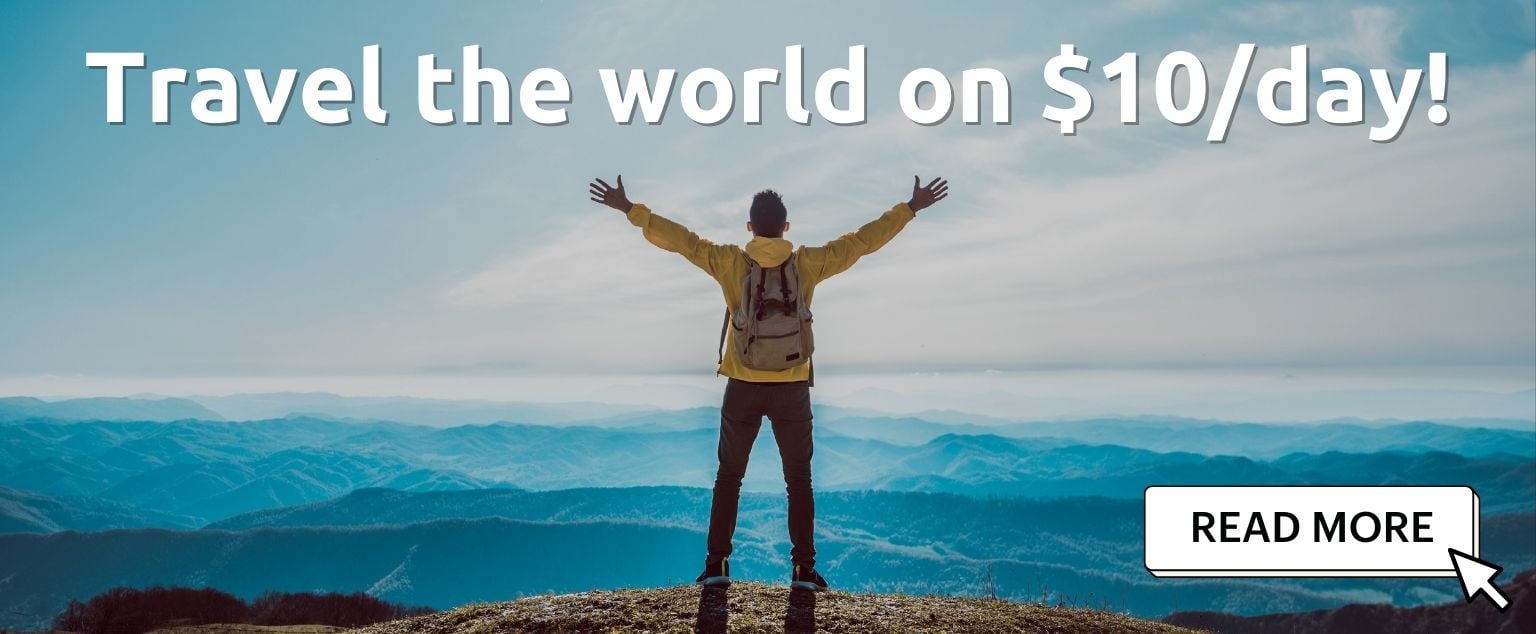 And for transparency's sake, please know that some of the links in our content are affiliate links. That means that if you book your accommodation, buy your gear, or sort your insurance through our link, we earn a small commission (at no extra cost to you). That said, we only link to the gear we trust and never recommend services we don't believe are up to scratch. Again, thank you!