Welcome to the land of endless Adriatic Islands, thriving coastal cities, ancient Roman ruins, remote mountains, and enough Burek to make your mouth water for days…
As the Croatians say: Dobrodosli.
Having remained off the travel radar for decades, Croatia has now firmly established itself as one of Europe's premier backpacker destinations.
No matter the season, there is always something interesting and fun to do in Croatia. Backpacking in Croatia is the chance to experience a country that is as complex and diverse as it is beautiful.
I have just spent three weeks exploring as many corners of Croatia I could find, and still wishing I could have eaten more burkek when I had the chance.
If you too are thinking about backpacking Croatia, there are a few things you NEED to know before setting off on a trip here. Traveling in Croatia is NOT as cheap as one might assume. To travel here on a budget for more than a week requires some crafty backpacker strategies.
Below, you will find the necessary bits and pieces that make up the art of traveling in Croatia on a budget.
This Croatia travel guide offers tips and honest advice on where to go backpacking in Croatia, backpacker accommodation, suggested Croatia itineraries, top things to do in Croatia, how to travel the country, daily travel costs, best hikes, Croatia budget travel hacks, and other fun bits.
Get ready to be stoked on Croatia amigos…
Why Go Backpacking in Croatia?
As being one of the Balkan countries, Croatia is a famous spot to start roadtrips through the neighbouring countries but the seafront seems to draw most travelers to its borders like a wine-stained magnet. Its 2000 km coastline is without a doubt the country's main attraction. There are literally thousands of islands in the Croatian archipelago.
Some islands are totally undeveloped and are difficult to access. Other islands like Hvar and Korcula are expensive as hell and perhaps too developed. Be sure, there is an island in Croatia to fit every style and travel budget.
My favorite Croatian island was Vis. Vis was inexpensive to access, very wild in places, and, still retains the spirit of "the old Croatia".
Along the mainland Dalmatian coast, tawny sawtooth crags creak out of the turquoise sea that give way to tiny villages tucked away in small bays and stone trimmed villages.
Croatia's interior is dotted with small villages, interesting national parks, and the impressive Dinaric Alps mountains. The majority of people who visit Croatia's inland areas only experience Plitvice and/or Krka National Parks.
Whilst these parks are worth every bit of hype Instagram has bestowed upon them, they are also visited by the thousands everyday in peak season. Come August; think tourist bus hell.
Once you venture into the interior of the country, you find a totally different climate, landscape, and way of life.
My first impression of continental Croatia was that not much was happening (which is true in some places) until I dug a little deeper… in which case, I still found a lot of abandon big houses, broken-out factories, crusty barn lofts, and vacant farm lots. Very beautiful in a haunted sort of way.
Whilst backpacking Croatia, when and how you visit is absolutely key to your experience. One thing is for sure: depending on what you like to do, Croatia's diverse landscapes provide a lot of exploration potential.
Now, let us take a look at some of your itinerary options for your epic backpacking Croatia adventure…
Looking for an awesome Croatia itinerary? Whether you have a few weeks or a few months, I have assembled several Croatia backpacking itineraries to help you make the most of your time in this fantastic country.
These backpacking routes can easily be combined or customized according to your own time frame and plans!
#1 Croatia 7 Day Itinerary: The Dalmatian Coast Highlights
For maximizing your time in Croatia in 7 days, I recommend that you rent a car for at least a couple of days during this week-long itinerary.
Croatia is well connected by bus, and sometimes having a car isn't necessary, but having a cheap car rental is key to visit the national parks on your own terms and schedule.
7 Day Croatia Itinerary Ideas: The Dalmatian Coast Highlights
Dubrovnik -> Split -> Krka National Park -> Plitvice National Park -> Zadar
For this 7 day itinerary, you will need to be efficient with your time. Seven days in Croatia is not heaps of time to work with. Luckily though, Croatia and specifically the southern part of the Dalmatian Coast is not huge.
This itinerary skims all the Croatia highlights and will definitely leave you wanting more…
Start your journey in Dubrovnik. Spend a day exploring one of the most beautiful and well preserved old towns in all of Europe. Marvel at the impressive walls encircling the city.
Next stop is Split. Split is only a couple of hours from Dubrovnik yet very different. Split is the largest city in Dalmatia and there is plenty to keep you busy for a couple of days. Take at least 1-2 days to explore the city and visit some of the surrounding towns like Trogir and the ruins of Salona.
From Split, I recommend renting a car and heading to Krka National Park. You can choose to sleep in the town of Skradin or simply get an early start from Split.
From Krka drive a couple hours north to Korencia, near Plitvicka Jezera and the entrance to Plitvice National Park. I recommend that you sleep in the town, Korencia. There are plenty of accommodation options as this is one of Croatia's most heavily visited areas.
Your final stop is the fine town of Zadar. Zadar's old town is another gem from history where you can spend the day strolling the cobblestone streets, visiting outdoor markets, and eating piping hot flaky pastries until your heart sings.
#2 Croatia 10 Day Itinerary: Coastal Highlights + Bay of Kotor
With 10 days in Croatia, you have a little more breathing room. This itinerary largely follows the same itinerary as above, with one major addition…
You have the opportunity to tackle one of the best day road trips in Europe: exploring the "fjords" and medieval villages of the Bay of Kotor in Montenegro.
10 Day Croatia Itinerary Ideas: Coastal Highlights + Bay of Kotor
Dubrovnik -> Bay of Kotor -> Split -> Krka National Park -> Plitvice National Park -> Zadar
After spending a full day exploring Dubrovnik, rent a car and head south to the tiny Balkan nation of Montenegro. You can reach the border in about an hour. From here, the landscape transforms into a truly spectacular scene.
The Bay of Kotor is special for many reasons; the main one for me is the fjord-like scenes around every corner. One can tackle the whole Bay of Kotor loop in about 4-7 hours depending on how many stops you make.
I spent a couple hours visiting the town of Kotor itself and that was more than enough time to hike up the mountain behind the old town, eat lunch, and visit a few markets and cafes.
So you have two weeks to explore Croatia, do you? Perfect. With two weeks you can see a majority of the country and tack on an island or two.
Travelers can essentially follow the same itinerary listed above whilst still getting to visit a beautiful island and explore the capital Zagreb.
14 Day Croatia Itinerary Ideas: Adriatic Islands, Dalmatia, and National Parks
Dubrovnik -> Bay of Kotor -> Dubrovnik -> Split -> Vis -> Split -> Mount Dinara -> Krka National Park -> Plitvice National Park -> Zadar -> Zagreb
After experiencing Dubrovnik and the Bay of Kotor in the south you will arrive into Split. You can choose to visit Split now or opt for the islands first.
Personally, I was in Split for all of 20 mins before running to catch the ferry boat to Vis. Two to three days on the island of Vis is plenty of time to discover all that the island has to offer.
Now it is time to make a choice. You can either opt to visit another island like Hvar or Brac (or both) or return to mainland Split. If you have the budget to visit more islands, I'd say it is worth it, though Hvar is not, in my opinion.
If you decide to visit more islands, plan on having less time to visit Zadar or Zagreb as you simply won't have enough days to see it all.
For a more well rounded Croatia experience, I highly recommend heading to Krka National Park from Split via a one day detour to climb Mount Dinara, the highest mountain in Croatia.
#4 Croatia 2 Week Itinerary: Island Hopping and Coastal Cities
If you really have the island bug and want to spend all of your time basking in the turquoise waters of the Adriatic Sea, you can certainly opt for a coast-and-sea-only itinerary.
Keep in mind that the Croatian Islands are among the most expensive (and most popular) places to visit in the country, so your budget will need to match your degree of island ambition.
The ferry and private boat transfer system make hopping from island to island easy and efficient.
2 Week Croatia Itinerary Ideas: Island Hopping and Coastal Cities
Dubrovnik -> Split -> Brac -> Hvar -> Korcula -> Vis -> Split -> Zagreb/Dubrovnik
Since it is likely you will fly into either Zagreb, Split, or Dubrovnik, you can start your journey to Split from wherever you land. Ideally, you can fly into Split but these flights are not always the cheapest option.
From Split, you can purchase an island hopping pass and jump around from island to island at your leisure. I do not recommend over planning or over scheduling yourself so that you have the freedom to stay on the islands you really like. You can opt to spontaneously stay on Hvar or stay on Korcula for a couple of nights since both islands offer great accommodation options.
Keep in mind that in the summertime you will need to book your accommodation in advance. The islands are full-fucking-on in the summer and budget accommodation is limited on many of the islands.
As far as the European countries go, Croatia is high on the list of my favorite backpacker destinations due to its diversity, accessibility, beauty, and old town architecture.
The beating heart of the country lies in its coastal cities, along with the capital Zagreb. I was slightly shocked to see just how many villages in the Croatian hinterland are full of dilapidated, abandoned buildings.
The exodus of people from the interior to the coast (or outside of Croatia) has definitely had an impact on the feeling one gets from driving across the interior of the country. In Croatia, the cities are either boom or bust, feast or famine, and as of 2019, the feast is happening on or near the coast.
The main "action" for backpackers in the interior are the national parks. Paklenica, Krka, and Plitvice are all worth traveling too.
Magical canyons and moss-covered forests filled with lakes. Waterfalls, and natural pools reflecting every shade of blue, turquoise, and green are almost too beautiful to be real. Stunning rock formations and deep-gorged valleys carved out by cruel time and the crafty elements. These aspects of Croatia are among the most intriguing places to visit if you want to connect with nature.
Likewise, if you just want to chill the F out with your toes in the sea, well, there is plenty of that on offer too.
Let's now take a look at exactly where to go backpacking in Croatia…
Backpacking Dubrovnik
If you end up starting your Croatia backpacking adventure in Dubrovnik, you will certainly not be disappointed. The city has survived countless earthquakes, invasions, attacks, and bombardments as recent as 1991 when the Yugoslav People Army (JNA) shelled the old town and port areas.
Despite its violent history, Old Town Dubrovnik remains one of the most magical and well preserved old towns in Europe.
The city is a complete walled marvel of architecture with three main gates/entrances. For photographers and backpackers alike, Dubrovnik is simply beautiful. Being in Dubrovnik feels like wandering around a Game of Thrones episode, oh wait… King's Landing in Game of Thrones was filmed here.
In a rather disappointing discovery, you have to pay 150 kuna to actually walk up on the top of the city walls encircling the city… just to walk. Because of this total ripoff price, I was turned off, but you may opt to go for it.
Likewise, you can take a cable car (150 kunas) to the top of the nearby Mount Srd for spectacular views of Old Town and the Elaphiti Islands. Mt Srd makes for a fine sunset spot.
Here is the best alternative: you can hike up the mountain instead (45 mins -1 hr one way) and save your money for a piece of apple pie – the best of my life – in the swanky cafe at the top.
Don't bother going to the tourist information office for hiking directions, the people "working" there are cunts. The hike is super easy to navigate and trailhead is well marked.
Be sure to check out the nearby Dubrovnik Fortress (entrance 50 kuna) for another excellent view of the walled city.
For awesome (and less crowded) beach vibes, nearby Pasjaca Beach is worth traveling to.
For more information on where to stay in Dubrovnik, check out our guides to the best hostels in Dubrovnik and best neighborhoods in Dubrovnik.
Dubrovnik to Bay of Kotor Day Trip
Dedicate at least one day to visiting the Bay of Kotor in the neighboring country of Montenegro. The Bay of Kotor looks like it belongs in Scandinavia.
It's got the look and vibe of a fjord, medieval villages, and plenty of cool spots to stop along the way as you drive the Bay of Kotor loop.
You can easily rent a car in Dubrovnik. We paid about $40/day plus petrol to rent a car. Cheaper rentals probably exist, but we booked our rental last minute. Start the drive as early as you can. We started at 7 am, which it gave us plenty of time to see everything we wanted.
The border to Montenegro is only an hour from Dubrovnik (more or less with traffic). Expect a long wait to enter Montenegro (especially in peak season).
I recommend stopping off in the town of Kotor at the far end of the bay. From here, you can wander the charming streets of Old Town and climb the mountain that hangs above the city (1 hour hike). Spend an hour or two exploring the ruins of the Kotor Fortress at the top (free in the off-season).
This day trip becomes a loop when you continue past Kotor to the small village of Percanj or Muo and take the ferry across the bay. The ferry costs about $5 USD and leaves every 15 mins or so.
All said this trip takes a leisurely 8 hours to complete – probably about 12 hours in the summer due to traffic – with plenty of time for stops to hike, take photos, eat, and visit towns. The total drive distance from start to finish is about 180 km.
Another option is to sleep in Kotor. We visited the Bay of Kotor in the winter and it was relatively quiet. However, in the summer, expect heaps of traffic congestion along the tiny coastal road. Give yourself enough time to cope with the traffic conditions!
Obviously, you will need your passport to enter into Montenegro and cross back into Croatia.
For more inspirtation, check out our list of the best hostels in Kotor.
Split was my favorite coastal city in all of Croatia. Split is also the biggest city in Dalmatia and is the gateway to many of the islands found off the coast.
Start your day in Split with a visit to Diocletian's Palace and the bustling market just outside the ruins of the Old City walls. Diocletian's Palace is an ancient palace that was built for the Roman Emperor, Diocletian, at the turn of the fourth century AD. Today the palace forms about half the old town of Split, Croatia.
Make sure to go up to the bell tour of the Cathedral of Saint Domnius, known locally as the Sveti Dujam. Here, you have epic views of the port and the entire Old City.
The combo ticket allows you to go up the bell tower, visit the temple of Jupiter, the crypt, and the treasury all on the same ticket (it's cheaper that way). To simply go up to the bell tour costs 20 kuna.
The promenade along the port is home to a seemingly endless party. Cafes, bars, and fancy restaurants burst with customers night after night (even in the winter!). The city' main bus terminal is located directly opposite the main ferry terminal. For local buses, the main stops are in the city center just outside of Old Town.
For awesome vegetarian fusion food at a reasonable price, hit up Marta's Veggie Fusion, located near the palace. The veggie burger and fries here were fucking epic. Konoba Hvaranin is a good spot to try tasty traditional Croatian dishes (mains from 90 kuna – 160 kuna).
Cool Day Trips from Split:
Check out the sprawling Roman ruin complex at Salona (the largest, and most significant Roman ruin complex in the Dalmatia). Take bus #1 from the Split city center and get off at the signed entrance to Salona (30 mins, 15 kuna).
From Salona, you can head to yet another attractive ancient seaside town, Trogir. Here you can walk the narrow cobblestone streets, climb the bell tower, and check out the badass fortress located at the port on the edge of town. Trogir is pretty touristy, but worth the trip in my opinion. To get back to Split, take the #37 bus to its terminus in the Split city center. (45 mins, 22 Kuna).
If you want to splurge and spoil yourself a bit rotten, Split is one hell of a location to rent a speedboat and explore the coast. You could sail to Komiza, a picturesque seaside port town, or to the turqouise waters of Blue Lagoon on the very boat that was used in the filming of Mamma Mia 2, captain included! Prices start at €400 per quarter day.
Backpacking Vis
The island of Vis should be on every backpacker's radar. If you are only going to visit one Croatian island, Vis should be it.
Vis does not have all of the glitz and glamor of some of the other nearby islands (thank god). Vis is a place with a budding tourist infrastructure that has not sold its soul to meet the fancies of fanny pack wearing cruise ship people.
We spent Christmas on Vis and it was ultra chill…almost too much so. There was nothing really happening, which was perfect for two backpackers looking for a quiet and beautiful place to get off the beaten path.
In the summer though, Vis is a different story. It is full on with people and action. That said, Vis is big enough that you can escape the crowds and explore the island under your own steam. I suggest renting a motorbike or scooter to explore the island.
Top Things to do in Vis
Climb Hum Mountain, Vis's highest point. There is a haunted looking old chapel on the top where the views stretch in every direction. On the way down, you can stop off at Tito's Cave, where it is said that former Yugoslavia leader Josip Broz Tito based his operations whilst in hiding during World War Two.
Fun fact: locals told me that Tito in fact did not actually live here and when you visit the cave you can see how it is hard to imagine the former leader of a European country living in such a place in the 20th century.
One the islands main attractions is the nearby Blue Cave. The cave is a geological marvel where rock meets stunning light. During the summer it is the perfect place to spend a few hours swimming and snorkeling.
The only problem with Blue Cave is that hundreds of other people feel the same way. In the summer the place is slammed every single day.
Blue Cave is certainly very popular and also a little expensive to get to. If you do opt to go to the Blue Cave, find other people to go with so that you can split the cost of the two boat rides required to arrive there.
One of the Vis's most prized destinations is the gorgeous Stiniva Beach, winner of "best beach in Europe" for obvious reasons. Again, popular as hell but if you can brave the crowds you will discover a true slice of paradise. Bring cold beer to cope with all the humanity. It helps.
Backpacking Mount Dinara
Mount Dinara is Croatia's highest mountain (1,913 meters) and well worth the relative effort to get there. Renting a car is certainly the easiest way to get to the start of the hike.
The mountain can be hiked from two different starting points. I recommend starting from the little village of Glavas. Simply plug in the Glavas Fortress into your GPS and follow signs for Dinara on the small country road.
There is an accommodation option near the Glavas parking area in the form of a small mountain "hut;" it is a blue shipping container converted into a hut. Call ahead for reservations in the summer.
The haunted looking Glavas Fortress is a mere 100 meters from the start of the trail and makes for a good landmark for the approach trail.
The hike takes about 4-5 hours to reach the summit. There are several other mountain huts along the way. One hut is very dilapidated and there was snow inside the hut when I peeked inside.
An hour or two above this small hut lies a much more comfortable and better maintained hut just a few hundred meters shy of the Dinara summit. It is certainly an atmospheric place to spend the night and is well insulated. Bring a sleeping bag and sleeping pad with you as well as a portable gas stove for cooking and you should be all sorted.
Even in the winter, the Dinara summit hike was totally accessible, though cold (and with a bit of snow at the top). Only two other hikers were on the mountain and the whole day had a very remote and quiet vibe. The hike took about 7 hours roundtrip with plenty of stops for rest, snacks, and photos.
Backpacking Krka National Park
Whether you are coming from Dinara or from Split, Krka National Park is super easy to get to and clearly one of Croatia's natural treasures.
There are many ways to access parts of the park, but in the summer the main way to enter the park is by boat from the town of Skardin. The boat trip into Krka from Skardin is included in the entrance fee (150 kuna in high season/40 in low season).
Once you are within the park, you can follow the series of boardwalks that wind through the trees and numerous streams and small lakes. This park is super busy in the summer months (you may be noticing a reoccurring theme), so come early if you are hitting Krka in peak season.
Pack a lunch to avoid needing to buy the park's expensive/low quality tourist food. Be sure to bring plenty of water as well as the park is hot in the summer.
Note: Boats into the park do not run in the winter. Renting a car is the easiest way to visit the park from Split, though you can get there via public transportation or by a direct shuttle from Split.
Backpacking Skardin
When visiting Krka National Park, Skardin makes for a good place to base yourself for the night if you want to get an early start or just can't be bothered to drive back to Split for accommodation.
There are plenty of bars, restaurants, and shops in Skardin, plus a handful of interesting churches and a rather beaten down fortress perched on top of the hill overlooking the river and the town.
As I mentioned, Skardin is the place to catch the boat up river into Krka National Park.
Skardin is a pleasant enough place, though be prepared for bus loads of tourists in peak season. You can stock up on snacks and picnic supplies at one of the shops so you can be self sufficient once inside the park.
Backpacking Korenica
Similarly to Skardin, Korenica is the main jumping off point town for the spectacular waterfalls of Plitvice Lakes National Park. The town itself is nothing special (sorry guys), just an ordinary town in rural Croatia.
Here you will find everything you need for your Plitvice adventure including accommodation, petrol, multiple grocery stores, restaurants, bakeries, and more.
Korencia is about 20 minutes by car to the entrance of Plitvice Lakes National Park.
Backpacking Plitvice National Park
No matter the season, Plitvice National Park is fucking impressive. Plitvice may have singlehandedly put Croatia's natural beauty on the world's radar (thanks Instagram, goddamn you).
Emerald lakes, alpine forests, turquoise waterfalls, and stunning caves have all come together to make Plitvice every bit as worthy of its hype.
The park itself is quite large and takes a long, full day to properly explore (or more). Some of the park is easily accessed on foot by using a series of awesome boardwalks that snake their way around some of the more impressive lakes and waterfalls.
To get to the other parts of the national park, boat ferries service some of the bigger lakes and bring visitors from one side to the other. From there access to the more remote parts of the park can be done using a series of trains and hiking trails.
In the winter, some of the park is closed, but in good weather, some of the boats still run, so you can still see a big chunk of the park.
A Word on Plitvice National Park
You may have already gathered this by now, but in Croatia, the destinations are either boom or bust, feast or famine in terms of visitor traffic… and that sentiment certainly rings true for Plitvice.
Around Plitvice, nothing whatsoever seems to be happening in the villages for 50 kilometers in every direction, as Plitvice is like a super strong force field, sucking in every foreign and domestic visitor for miles and miles around.
So what the hell am I talking about here? Plitvice is so damn popular it is bordering on obscene. Tour buses in alarming quantity roll into Plitvice hour after hour. Thousands of people scurry around like children on Christmas, toting cameras and plastic water bottles and snacks for their kids… all wanting to get a glimpse of the waterfalls for themselves. Fair enough. The result? It's a TOTAL madhouse.
The problem? Plitvice's infrastructure, narrow boardwalks, and small hiking paths get totally cluster-fucked in the summer and people end up standing in lines for hours just to see each waterfall for a couple of moments.
My advice? If possible go in the winter (pray for snow as the park is even more epic when covered in snow) and always enter the park as soon as the park opens, which is at 8 AM. Tour buses don't tend to start arriving until 9 or 10, so maybe you will get a solid hour of relative serenity to enjoy the truly incredible scene that is Plitvice National Park.
Don't let the crowds scare you. I think it is just important to have realistic expectations about this place. Go and enjoy it and have a fucking blast.
Backpacking Zadar
Zadar is another fine Dalmatian coastal town blessed with — you guessed it — another beautifully preserved Old Town.
The outskirts of Zadar look like they haven't fully recovered from the communist Yugoslavia days, but within the walls of the Old City and Port area, Zadar is as attractive as any other Dalmatian coastal town.
The produce market in the main square is where the locals go to get fresh produce, cheese, and other fine food items. The indoor fish market directly next to the veggie stalls is worth a visit as well, especially if you are renting an apartment or hostel with a kitchen. Buy some fish and cook up an epic feast!
Zadar is home to several fine museums including the Zadar Archaeological Museum.
Down by the sea, a unique "sea organ" straight out of Tom Wait's dreams plays haunting tunes with every lap of the waves. The organ is surprisingly large and whilst not super impressive on the outside, you can tell that it is the work of genius and meticulous construction.
There are plenty of bars and cafes in Old Town, but not a huge amount of places to eat cheaply. I recommend either buying your own groceries and cooking, or venturing out to the rather ugly Zadar commercial center for more reasonably priced meal options.
For an excellent day/overnight trip in nature, head to Palencia National Park, which can easily be accessed from Zadar if you have your own wheels. Accommodation in Zadar is easy to sort. There are some fine hostels in Zadar as well as a growing Airbnb scene.
Backpacking Zagreb
Croatia's gritty and progressive capital Zagreb is definitely worth spending a couple of days in. Compared to the other cities in Croatia, Zagreb feels massive and complete with proper big city vibes.
There are some very impressive architectural marvels in Zagreb, each of which deserve a visit.
Start with the Zagreb Cathedral on Kaptol. The Zagreb Cathedral is a Roman Catholic institution; not only is the cathedral the tallest building in Croatia but also the most monumental sacral building in Gothic style, southeast of the Alps.
Post-card perfect St. Marks Church is another badass medieval church in the Old Town quarter. The Dolac Market is always a happening scene. Here you will fins vendors selling clothes, flowers, food, veggies, fruit, and plenty of other chotskies.
Zrno Bio Bistro is the only all organic, farm to table restaurant I found in Croatia and the food was unreal (and not too expensive either). Hit it up!
During the holiday season, Zagreb really goes all out. Vendors sell aromatic sausages, hot wine, beer, fried donuts, and cinnamon bread on seemingly on every corner. The city is done up with lights, huge Christmas markets, and many other small touches that make Zagreb a very festive place to explore on foot.
Check out the Museum of Broken Relationships for a not-so-average museum experience.
Zagreb has a fairly good public transportation system. Buses and trams run to all of the important parts of the city. You can catch a direct bus to the airport from the Zagreb Main Bus Station is 35 kuna.
Uber works in Zagreb too if you are in a pinch.
Getting off the Beaten Track in Croatia
Croatia has a well-established tourist trail of go-to spots. These destinations (and there aren't many, really,) make up around 80% of the total destinations visited by foreigners in the whole country.
Even the super popular Dalmatian coastline has plenty of places where few or no tourists go, even in the summer. The trick is to find places that aren't easily accessed by car, or within 10 minutes of walking from a popular city… and boom… stunning beach.
The interior of the country is by far the least visited. Take away the popular national parks and you have wide swaths of the country that simply are not frequented by visitors.
The Dinaric Alps range call to a certain type of backpacker. If you are one who likes to get into the mountains, head to the Dinaric Alps and you will find mostly locals or very few people out hiking at all. Croatians seem to like to party and drink a lot (huge generalization), but I honestly didn't see more than a couple locals out on any of the hikes I went on (it was winter too).
If you rent a car at some point whilst backpacking Croatia, you will find MANY awesome off the beaten path villages and natural areas just waiting to be explored.
Below I have listed the 10 best things to do in Croatia.
1. Visit Plitvice National Park
Plitvice may be popular, but the juice is worth the squeeze, as they say. Just look at that.
2. Island hopping in the Adriatic Sea
Croatia is home to a dizzying array of jaw-dropping islands. Each one has its own special landscapes, vibe, and in some cases, languages. Pick up an island hopping pass and head out to the last great unspoiled island bastions in the Adriatic Sea.
3. Try Croatian booze
The one thing that is sure to put a smile on an otherwise stone-wall Croatian face is a good drink. Do as the locals do. Croatia is now producing some truly excellent wines, beer, brandy, and an endless variety of traditional, local, and homemade alcoholic concoctions.
4. Chill out on the Croatian beaches
With 2000 km of coastline PLUS all of the enticing islands, it isn't difficult to find an awesome place to swim or simply get your beach on. As the stupid (yet effective) Corona beer marketing slogan goes: find your beach.
5. Climb Mount Dinara
Croatia is famous for it's beaches and nightlife, but a truly rewarding way to connect with the country is to visit its remote and wild landscapes. If you climb only one mountain whilst backpacking in Croatia, make it Dinara.
6. Get lost in Croatia's well preserved Old Towns
Croatia is awash in more UNESCO protected Old Towns, ruins, and ancient structures than one can possibly visit in one trip. Spend some time really exploring some of the most beautiful ancient urban landscapes in the country.
7. Check out Krka National Park
Love waterfalls and epic forest scenery? Us too. You will find plenty of natural beauty in Krka.
8. Go rock climbing in Croatia
Croatia is brimming with world class rock climbing destinations. For backpackers with their own gear, Croatia is a never ending rock climbing playground. Even if you have little to no experience climbing, you can go rock climbing for a reasonable price and it is WELL worth giving it a go.
9. Day Trip to Montenegro
If you make it as far south as Dubrovnik, you'd be a fool to miss out on the Bay of Kotor.
10. Visit the Holiday Markets in Croatia
What Croatians may lack in general friendless they certainly make up for with holiday gusto. They fucking love holiday markets and the markets themselves are a sight to behold.
From Dubrovnik to Zadar to Zagreb, a Croatian holiday market is always a good time (and will probably leave you walking away a little tipsy).
11. Game of Thrones Tour
Did you know that Croatia was used extensively as location for the hit TV series Game of Thrones? Most notably, the beautiful, ancient city of Dubrovnik was used as King's Landing and as such features extensively in the show. You can take a Game of Thrones tour and see the real life location behind the fantasy for yourself.
To be honest, backpacker accommodation in Croatia isn't as cheap as one would expect for a country not on the Euro. That said, hostels in Croatia are still cheaper than most other places in Western Europe.
The price for a dorm bed is typically between $10 -20 USD. In a place like Dubrovnik, it is more like $25+.
Accommodation on the coast or on the islands is always going to be more expensive than the inland countryside. Inland Croatia does NOT have the same sort of hostel scene the coast has.
Luckily, the distances in Croatia aren't huge so you can usually find some sort of cheap accommodation with a little advanced planning.
In the summer time, booking your hostel in advance is an absolute necessity.
When the weather is fine, I recommend that you bring along a good tent. That way you will have real freedom to sleep where you want (within reason) without having to shell out heaps of money. Many of the islands offer up prime camping spots!
One of my favorite ways to meet locals and save some cash is to use Couchsurfing. Couchsurfing truly is one of the best tools available to help save you money traveling. Plus, you are always bound to meet interesting people! More on CS later in the article.
To help plan your journey, check out this post on the best hostels in Croatia.
The Best Places To Stay in Croatia
How expensive is Croatia? Well it may not be a country on the ever-pricey Euro currency, but I found it to be plenty expensive, nonetheless. No Croatia travel guide would be complete without an honest and real-world backpacker budget.
Staying in hostels every night, drinking like a fish, eating out for every meal, going to bars all night, and booking last minute super yacht tours will certainly destroy any budget.
A realistic Croatia travel budget for backpackers is around $45 – 70 USD/day. With that kind of budget, you can stay in a hostel, take the bus, drink some beers, eat out one meal, and still have enough to pay for a few entrance fees and ferries.
It is possible to travel in Croatia on as little as $25 – $35/day, but it isn't easy, and nearly impossible in the summer unless you are volunteering or camping in the backcountry with nowhere to spend any money.
Camping is great because some days you don't spend any money at all. That said, as soon as you make it to a town to resupply or grab a budget hostel and a nice meal, you can easily drop $50+ in under an hour!
I recommend Couchsurfing as much as you possibly can. The more you Couchsurf and hitchhike, the more money you can spend on beer, good food, and activities like scuba diving or rock climbing. Pure and simple.
As I mentioned before (and will again), having a good tent and sleeping bag is crucial to budget backpacking. Both will save you a ton of money on accommodation. Whilst backpacking in an expensive region like Europe, having the right gear and ability to camp out is very important to keep costs to an absolute minimum.
Below is a list of what you can expect to spend on a daily basis (excluding car or van hire) whilst backpacking Croatia.
Croatia Daily Budget
Money in Croatia
The official currency of Croatia is the Croatian Kuna.
At the time of writing one US dollar = 6.52 kuna.
Carrying cash on you is always a good idea. Cash is a must for buying local crafts, veggies, or bread at local markets. I only used my card to pay for things like Uber or bus tickets in advance. All other transactions were done in cash.
ATM machines are widely available too, and if carrying cash isn't your thing, many places in the cities accept cards.
Tip: Find out whether or not your bank in your home country has fee-free international withdrawal. If so, activate it for your trip or for whenever you travel abroad. Once I discovered my bank card had that option, I saved a huge amount in ATM fees! When traveling to Croatia on a budget, every [kuna] counts right?
Travel Tips – Croatia on a Budget
Camp: With plenty of stunning mountains, lakes, sprawling forest land, hidden castles, and remote coastline in Croatia, camping saves you money and can help you get off of the beaten path on an epic adventure.
Cook your own food: Travel with a portable backpacking stove or fully-equipped kitchen, cook your own food to save some serious cash whilst backpacking across Croatia.
If you plan to do some overnight hiking trips or camping having a backpacking stove will be ESSENTIAL to your success. My two personal go-to stoves are the MSR Pocket Rocket 2 and my Jetboil.
Check out my in-depth review of the MSR Pocket Rocket 2 here.
While traveling in Croatia, I cooked my own meals about 70% of the time. I only ate out when the food 1. looked fucking amazing or 2. when the grocery store was closed or totally void of anything fresh. Cook your own food and save heaps of money. Easy.
Pack a travel water bottle: save money (and the planet) every day! Stop buying bottled water!
Why You Should Travel to Croatia with a Water Bottle
Plastic washes up on even the most pristine beaches… so do your part and keep the Big Blue beautiful
You aren't going to save the world overnight, but you might as well be part of the solution and not the problem. When you travel to some of the world's most remote places, you come to realise the full extent of the plastic problem. And I hope you become more inspired to continue being a responsible traveller.
Plus, now you won't be buying overpriced bottles of water from the supermarkets either! Travel with a filtered water bottle instead and never waste a cent nor a turtle's life again.
This question is both obvious and complicated. The summertime (June – August) is when the weather is at its most beautiful; the beaches are ripe for swimming, and the cold beer flows like the waterfalls of Plitvice.
Summer is also when the roads, cities, beaches, and cheap accommodation are totally packed with tourists. Everything is also more expensive in the summer.
If you come to Croatia in May or September, you are likely to have fine weather as well as far fewer people. The sea is still swimmable in September and many of the cruise ships arrive less frequently.
Winter is an awesome time to visit Croatia if you like things a little (or a lot) quieter. The major drawback to backpacking Croatia in the winter is you obviously can't enjoy the sea and the islands in the same way. Swimming is a frigid no-go.
That said, there are plenty of things to do in Croatia during the winter, and honestly, for me personally, dealing with fewer tourists outweighs the warm weather and swimming in the sea.
In the end, it is your call when to visit Croatia, but if you have some flexibility, I'd say come in either April/May or September/October.
Again, be sure to pack warm stuff for the winter months! If you bring the right gear, like a solid rain jacket, a warm down jacket, and a badass sleeping bag, the cold and wet weather won't really affect you. Check out my list of the 7 best jackets to take traveling here.
During the warmer months, there is always a fun event to attend in Croatia. Here are a few Croatian festivals to look out for:
In Music Festival: Zagreb, June: Croatia's largest open-air festival. Attracts big-name bands from around the world.
Hideout Festival, Island of Pag, June: Big name festival vibes in an ultra-scenic Adriatic island environment.
Love Week Festival, Island of Pag, July: Perhaps Croatia's longest and most fun outdoor festival. Come and join the week-long festival if you have the stamina to hang.
Outlook Festival, Pula, September: A truly epic festival held in an old fortress complex. The opening ceremony in the best preserved Roman amphitheater outside of Rome you say? Yes, please.
Goulash Disko, Island of Vis, September: A fantastic end to the festival season – in a picture perfect spot! DJs, producers, and bands from around the world gather in Komiza for this 100% crowd-funded festival.
What to Pack for Croatia
Whilst backpacking Croatia, I never had a moment where I was like "shit, this is a super sketchy place." In general, Croatia is a very safe place to visit.
All the same, I would not go roaming around any of the big cities totally drunk, alone, and loaded with cash. That is a recipe for a bad situation no matter where in the world you are.
Inland Croatia can be quite cold in the winter, so if you plan on doing any backpacking in the mountains during the cold months, bring the right gear and check the weather forecasts. There is certainly a danger of frostbite and hypothermia during the winter in the mountains if you do not have the right gear to keep yourself warm.
When swimming on remote sections of beach, it is always a good idea to go with someone else. Even if you are a strong swimmer, the ocean can be powerful and unpredictable.
Check out Backpacker Safety 101 for tips and tricks to stay safe whilst backpacking.
Pick yourself up a backpacker security belt to keep your cash safe on the road.
I strongly recommend traveling with a headlamp whilst in Croatia (or anywhere really – every backpacker should have a good headtorch!) – check out my post for a breakdown of the best value headlamps to take backpacking.
Sex, Drugs and Rock 'n' Roll in Croatia
In Croatia alcohol is definitely the most common form of mind-altering substances. Croatians love a good party and I guess so do the foreign visitors who come here. Along the coast, you will find a place to party after party any given night of the week.
I did not come across any weed during my stay in Croatia, but I did smell it, twice. I know it is around and maybe if you meet a Croatian person through Couchsurfing or even at a bar you can discreetly inquire should you fancy a cheeky smoke.
I certainly would not ask just any person walking down the street, no matter how much they may look like a stoner.
Stay away from hard drugs like cocaine, meth, or other heavy dose pills. They are expensive and cut full of toxic shit that will probably kill you sooner rather than later.
Prostitution in Croatia is illegal but can be common in places. As a general rule, for both ethical and safety reasons, I would not try to go out picking up prostitutes. Many women working in the sex industry may be doing so against their will and sleeping with someone in that kind of position may not make you feel so good.
Better to just stick to sunset beers with your partner or mates instead.
Travel Insurance for Croatia
World Nomads' mission is to support and encourage travellers to explore their boundaries. They offer simple & flexible travel insurance, and safety advice to help you travel confidently.
They've been doing it since 2002 – protecting, connecting, and inspiring independent travellers just like you.
Get a quote below or read our in-depth review!
World Nomads provides travel insurance for travelers in over 100 countries. As an affiliate, we receive a fee when you get a quote from World Nomads using this link. We do not represent World Nomads. This is information only and not a recommendation to buy travel insurance.
Since Croatia is a relatively small country, one can see a vast majority of it in a short period of time. Croatia is also well connected by bus and ferry (for the islands), so getting from point A to B is a straightforward affair.
I found hitchhiking to be quick, safe, and easy on the islands and in some of the more rural areas of the country. Depending on your timeframe, budget, and desired experience, there are many different ways to get around Croatia, which I"ll highlight below.
Entry Requirements for Croatia
Citizens of many countries do NOT need to apply for a Croatian tourist visa before arriving. If you are a European citizen, you can simply show your ID card: no passport needed. Citizens of the USA, Australia, Canada, and the UK (and many others) can get a 90-day visa on arrival.
Although Croatia became a member of the European Union (EU) on July 1, 2013, note that it is not yet a member of the Schengen area, and a passport is required for travel between Croatia and other European Union member states (for non-Europeans).
That means that if you have been traveling or plan to travel in Schengen countries in Europe, your time in Croatia will not be affected by time spent traveling in Schengen area countries.
This basically means you will receive a 90-day visa to travel in Schengen countries on top of your visa for Croatia. Yay! This is a strategy used by many long-term non-European travelers who want to spend more than 3 months in Europe.
As a non-European traveler, you can only stay in Schengen zone countries for three months out of every six months, so Croatia is the perfect destination to take a break from the Schengen area. Once six months have passed from your original arrival date, the visa resets.
What the Hell are Schengen Area Countries?
The Schengen visa can be a bit confusing because not all European countries are part of the Schengen zone. Greece, Germany, Spain, Portugal, France, Belgium, the Netherlands, Italy, Sweden, Norway, Denmark, Hungary, Czech Republic, etc. are part of the Schengen zone.
A few other countries – namely Switzerland, Iceland, and Norway – are not technically associated with the EU, but they are part of the Schengen zone; whereas, the UK, Ireland, Croatia, and most Eastern European and Baltic countries, are not part of the Schengen zone, even though they are part of the EU.
As we mentioned above, you can visit Croatia for three months, and then hop over to a Schengen country – like France, Italy, Spain, and Portugal – for three months, and then travel back to Croatia with a fresh three-month visa. A lot of long-term travelers plan their travels around the Schengen visa accordingly.
For more information, and the official Schengen country list, check out this website.
Traveling in Croatia is super easy and straightforward. While backpacking Croatia, I rode a mix of buses (both local and long distance), ferries, trams, Uber, a car rental, and even hitchhiked.
The price of the long distances buses felt more expensive than I had anticipated. For example, a bus from Zadar to Zagreb (4 hrs) cost €15. Likewise, a 2-hour boat ferry to the island of Vis cost only 45 kuna (6 euro) with no car.
Travelling By Public Transport in Croatia
I rented a car twice and both times the prices were vastly different. From Split, my partner and I rented a car for three days for only €20/day. It was TOTALLY worth it and ended up being cheaper than if we would have just opted for the bus.
Renting a car at some point is absolutely crucial to exploring Croatia on your own.
A few times in Dubrovnik, we used Uber when it was pissing rain and it was about 30 kuna for a 10-minute ride.
All major cities in Croatia are connected by bus and you can get to most destinations in under 4 hours or less.
Whether you are backpacking around Europe or just Croatia you should consider buying a EuroRail pass. If you plan on taking multiple train rides on an extended backpacking trip, a Eurorail pass is the way to go.
The Euro Rail website is configured based on your location and currency. If you are a non-European traveler, check prices here. For Europeans/UK citizens this one is yours.
Sailing Around Croatia
I would take a guess and say most readers probably don't know how to sail, but you can learn! Global Work and travel offer three courses of study in Croatia to become proficient behind the helm. If you DO know how to sail, you'll need a valid nautical license and a VHF license for sailing in Croatia.
Campervanning in Croatia
By far the best way to get around Croatia independently is by campervan. It ain't the cheapest option, but it is bound to be the most fun and comfortable.
Want to snuggle up with your lover, sip tea, and read whilst it is pouring rain outside? No problem. Curious to know if a castle or small village is really haunted at night so you need to park close to it? Bam. Do it.
The list of benefits to renting a campervan in Croatia goes on and on.
Keep in mind that campervan rentals in Croatia are seasonal. The rental prices are at their highest in the summer. Even if you can only swing a campervan rental for a couple of days, it will be worth it. If you're traveling with your mates, you can split the cost to keep individual costs down.
When booking a campervan, the details matter. Does your rental come with sheets, blankets, a stove, and electrical outlets? Be sure to ask. Go for the campervan with the best price point vs all of the gear and gadgets. You can simply pack all the gear you need to have a successful campervanning adventure in Croatia!
Hitchhiking in Croatia
I hitchhiked three times in Croatia and never waited more than 5 minutes. In fact, some of the nicest people I met in Croatia were the people that picked us up on the side of the road.
Especially in the offseason, locals seem happy to help you get to where you need to go. We had one guy on the island of Vis drive us nearly to the top of Mount Hum, which was well out of his way. Thanks, awesome dude!
I would not try to hitchhike in or directly outside of any big cities, but hitchhiking is pretty easy and always felt safe in the interior of the country as well as on some of the bigger islands.
That said, no country on earn is void of creepers or assholes. Whilst hitchhiking in Croatia you need to be smart and trust your instincts. If someone gives you bad vibes, simply decline the ride. There will always be another one.
Onwards Travel from Croatia
Croatia is a very well positioned country in Europe. In the north, there are at least 7 countries within a few hours' bus ride. In season, budget airlines offer great deals from major cities all across Europe to/from Dubrovnik and Split.
It is also possible and rather cheap to take a long-distance bus from Zagreb to Germany, Switzerland, Slovakia, Slovenia, Poland, Bosnia, and beyond.
Even Italy is within striking distance of Croatia. Ferries run frequently between the two countries, which means all of that 0live oil and prosciutto is only within a day's journey.
If you plan your trip right and end in the north of Croatia, the gateway to central and northern Europe is right at your fingertips.
Point being, Croatia is an excellent jumping off point for travelers backpacking Europe.
Out of all the former Yugoslav states, Croatia is currently enjoying the most prosperous and stable economy. Therefore there are some opportunities for ex-pat workers in Croatia.
Work Visa's in Croatia
The good news is that Croatia is part of the EU and so EU citizens have enjoy the unfettered right to live and work. Boom! However, American's, Kiwi's Aussies, Brexitlanders and the rest, will have to get them self a visa. These are usually granted once a job contract has been offered. Be warned that ex-Soviet Union nations do tend to have a real penchant for bureaucracy so do get the ball rolling in good time.
Volunteering in Croatia
Volunteering overseas is a great way to experience a culture whilst doing some good in the world. There are lots of different volunteer projects in Croatia which you can join ranging from teaching, to animal care, to agriculture to pretty much anything!
Croatia may be a high-income country, but it's still developing in some areas. You'll find volunteering opportunities in areas such as farming, permaculture, reception/admin work, and much more. You won't need a special visa to volunteer in Croatia, although you will have to obtain a 'work registration certificate'.
If you want to find volunteering opportunities in Croatia, then we recommend that you Signup for Worldpackers – a volunteer platform that connects local hosts directly with traveling volunteers. As a Broke Backpacker reader, you'll also get a special discount of $10 when you sign up. Just use the discount code BROKEBACKPACKER and your membership is discounted from $49 a year to only $39.
Volunteer programs run through reputable work exchange programs like Worldpackers are usually very well-managed and reputable. However, whenever you are volunteering, do stay vigilant especially when working with animals or children.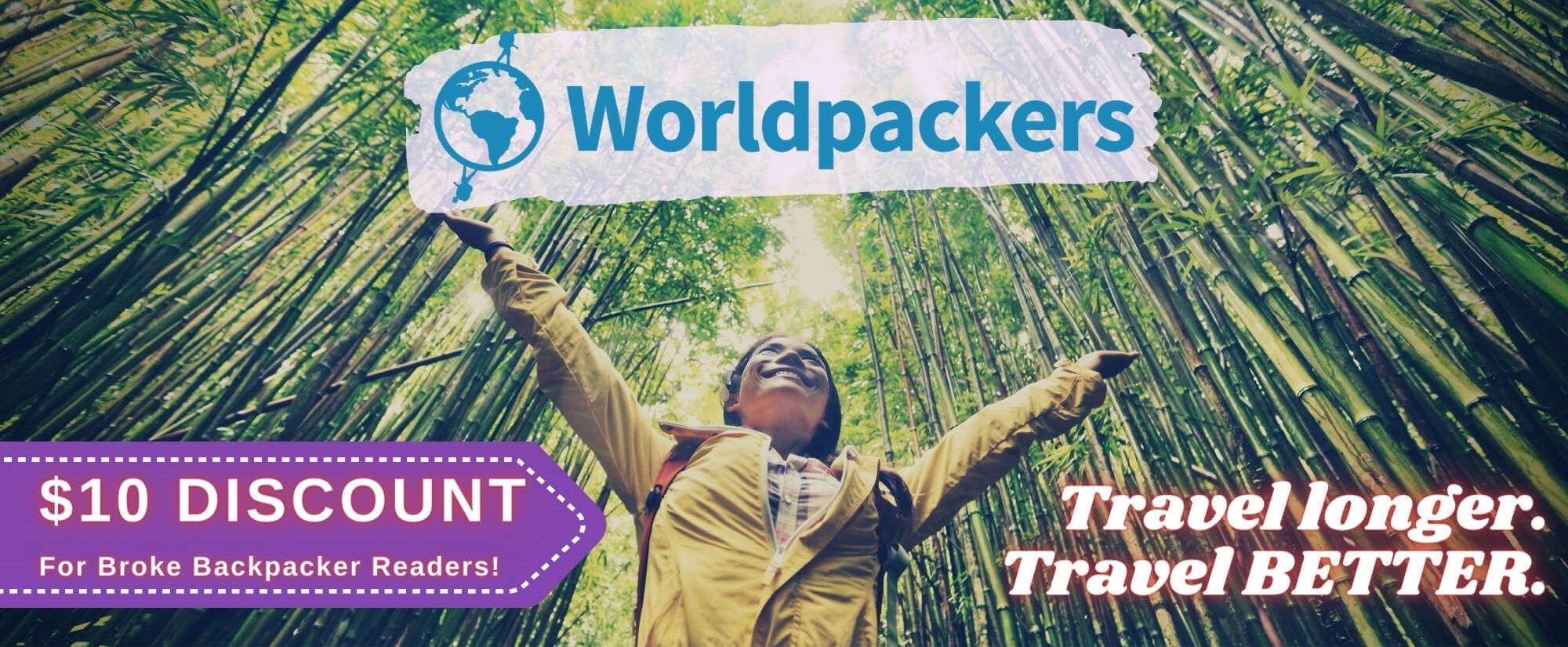 Worldpackers: connecting travellers with meaningful travel experiences.
Teaching English in Croatia
The most obvious job opportunity for expats in Croatia, is teaching English. There are schools and colleges around the country in need to good native speakers – note that competition is pretty tough in popular spots and the capital cities.
To teach English in Croatia, applicants will need both a Bachelors Degree as well as a TEFL Qualification.
There are lots of tasty things to try in Croatia. Let's get to know some of Croatia's best food…
I am going to be honest with you while also trying to keep things in perspective.
I have travelled to well over 50 countries at this point, and I found the people in Croatia to be the most unfriendly, rude, and overall unwelcoming people I have met in my nearly decade of backpacking.
If you have ever traveled to a place like Pakistan where the hospitality is amazing, well then, Croatia is the opposite of that.
Like, I have never had a person working in a cafe get super pissed and huffy-puffy at me for just ordering a coffee. That is the point of a cafe, no?
The absurdity and the frequency of Croatian inhospitality became a joke by the end of the trip. We couldn't understand why these people were so damned rude and unfriendly to the point of it being hilarious.
That said, I did meet a handful of Croatians who projected a genuine warmth and friendliness that was totally lacking in their fellow country people. Honestly, the further north we got in Croatia, the nicer people became.
Another thing to keep in mind is that we, as backpackers, are not entitled to feeling welcomed into any country at any time. Different cultures have different ways of communicating and if certain cultures simply do not like interacting with foreign visitors, it is certainly their valid right to be as stone cold as they want to be.
If any other backpackers with a similar (or different) experience, or any Croatian people reading this travel guide want to shed some light on this topic, I am all ears!
Maybe it is the years of communism? Maybe it is the cruise shiploads of obnoxious foreigners? Maybe it was the war that happened nearly 30 years ago? Regardless, be prepared to be met by people out for your money, not your friendship.
Books to Read Whilst Backpacking in Croatia
Here are some of my favorite books books set in Croatia:
Cafe Europa: Life After Communism: In this brilliant work of political reportage, filtered through her own experience, we see that Europe remains a divided continent. In the place of the fallen Berlin Wall, there is a chasm between East and West, consisting of the different way people continue to live and understand the world.
A Traveller's History of Croatia: A Traveller's History of Croatia offers tourists and travellers an inside look at how the country's cultural fusion of Mediterranean, Central European, and Balkan influences has given to a tumultuous past.
Croatia: A Nation Forged in War: From the ashes of former Yugoslavia an independent Croatian state has arisen, the fulfillment, in the words of President Franjo Tudjman, of the Croats' "thousand-year-old dream of independence.
Croatia Lonely Planet: Lonely Plant usually has something helpful to contribute to any adventure.
Useful Travel Phrases fo Croatia
Croatian is the official language of Croatia, though English is widely spoken in many of the main hubs. Here are some Croatian travel phrases with English translations to get you started.
Croatian is quite a difficult language to learn, but it is always fun to try, and locals will appreciate the effort, even if you only know a word or two. At least learn how to see "please" and "thank you"!
A Brief History of Croatia
Croatia (formerly part of Yugoslavia from 1918 -1991) has had a pretty turbulent history, both in its short and long term history.
After the establishment of the Austro-Hungarian kingdom in 1867, Croatia became a part of Hungary until the collapse of Austria-Hungary in 1918 following its defeat in World War I.
On Oct. 29, 1918, Croatia proclaimed its independence and joined in union with Montenegro, Serbia, and Slovenia to form the Kingdom of Serbs, Croats, and Slovenes. The name was changed to Yugoslavia in 1929.
When Germany invaded Yugoslavia in 1941, Croatia became a Nazi puppet state. Croatian Fascists, the Ustachi, slaughtered countless Serbs and Jews during the war. After Germany was defeated in 1945, Croatia was made into a republic of the newly reconstituted Communist nation of Yugoslavia; however, Croatian nationalism persisted.
After Yugoslavian leader Josip Broz Tito's death in 1980, Croatia's demands for independence increased with intensity.
In 1990, free elections were held, and the Communists were defeated by a nationalist party led by Franjo Tudjman. In June 1991, the Croatian parliament passed a declaration of independence from Yugoslavia. Six months of intensive fighting with the Serbian-dominated Yugoslavian army followed, claiming thousands of lives and wreaking mass destruction.
The aftermath of the Yugoslav Wars
In a January 2012 referendum, voters supported joining the European Union (EU) by a two-to-one margin. Despite a major debt crisis that has affected many EU members, 66% voted in favor of the membership. A majority of Croatian Parliament members and leading politicians supported the referendum as well.
EU membership has prompted Croatia to clean house; Ivo Sanader, a former prime minister of Croatia, was sentenced to ten years in prison for corruption, and Croatian war heroes have been sent to the Yugoslav war-crimes tribunal in The Hague.
In a mere 25 years, Croatia has transformed itself from a territory rife with conflict into one of the hottest destinations in Europe… which is pretty amazing when you stop and think about it.
Trekking in Croatia
Croatia may be famous for its sea-based activities, but make no mistake: Croatia is loaded with awesome treks to tackle as well.
Below I have assembled several of the best hikes in Croatia.
1. Hikes in Paklenica National Park
Located a mere 45 kilometers from Zadar, Paklenica is a great place to get to grips with the Croatian landscape.
A 4 hr (return) hike up to Anica Kuk featuring killer views of all of Zadar county and the bay of Starigrad. Although the elevation might not seem crazy high, the hike features a 400m high vertical cliff on the Northwest face.
An 8hr (return) hike up to Sveto Brdo, the 2nd highest peak of Velebit Mountain. Fantastic panoramic views as well alpine meadows (you might even see wild horses hanging out in the meadow up here).
2. Rocks of Bijele & Samarske Stijene
Wind your way through unique karstic forests towards some very impressive rock formations. The area is a natural reserve and the location is isolated and inland.
The beginning point (the town of Jasenak) is located 104 km south from Rijeka. So it's quite a way but you can organise transport from hostels in Rijeka.
Recommended route: from the parking area follow the marked path to Ratko's shelter where you'll see a mountain hut located in a cave. You can return from a different route. Total hiking time approx. 2 ½ hrs.
3. Mount Dinara
I have already described this hike at length in this Croatia travel guide, but I thought I'd mention it again. Go hike Dinara! You won't regret it.
4. Risnjak National Park
This national park is found in the north of Croatia; it's arguably one of the prettiest to be found in the whole country.
A great hike within Risnjak is the 3 hr hike from the main entrance at Crni Lug to the Sclosser Hut. You may start to forget you are even in Croatia as everything is so green, lush, and wild.
This is a classic Croatian walk that certainly will get you amped to do more trekking in the rest of the country. Book ahead for reservations at the Sclosser hut.
5. Mount Mosor
For the best hike around Split, hit up Mount Mosor. The hike takes around 5 hours and offers up stunning views of Split, the sea, and the surrounding islands.
The access to this mountain is easy from town and obviously being out on the mountain feels like a universe away from being surrounded by the cruise ship people on the narrow streets of Old Town Split.
Scuba Diving in Croatia
Scuba diving in Europe is never a cheap affair. That said, being a scuba diver myself, I understand the urge to go diving in an epic location.
In Croatia, there are many excellent dive sites, the best of which are off the islands. I did not personally go diving while in Croatia, but I did hear good things from people who have indeed been here.
Here are the top 5 dive sites in Croatia by popularity:
Vis Island, Blue Cave
Pag Island, Premuda
Hvar, Pakleni Otoci
Rovinj, Baron Gautsch
Dubrovnik, Taranto
Joining an Organized Tour in Croatia
For most countries, Croatia included, solo travel is the name of the game. That said, if you are short on time, energy, or just want to be part of an awesome group of travelers you can opt to join an organized tour. Joining a tour is a great way to see a majority of the country quickly and without the effort that goes into planning a backpacking trip. However—not all tour operators are created equal—that is for sure.
G Adventures is a solid down-to-earth tour company catering to backpackers just like you, and their prices and itineraries reflect the interests of the backpacker crowd. You can score some pretty sweet deals on epic trips in Croatia for a fraction of the price of what other tour operators charge.
Check out some of their awesome itineraries for Croatia here…
Final Advice Before Backpacking Croatia
Alas, we have come to the end of this epic Croatia travel guide. I hope you found the information found in this guide helpful!
Backpacking Croatia was a whole hell of a lot of fun. I am already planning a return trip to explore more of the amazing islands in the Adriatic Sea.
I hope you have an equally epic Croatian backpacking adventure. If you come across more helpful information that readers should know about, please leave a comment below!
Happy travels, amigos. Enjoy the hell out of the magical land known as Croatia.
---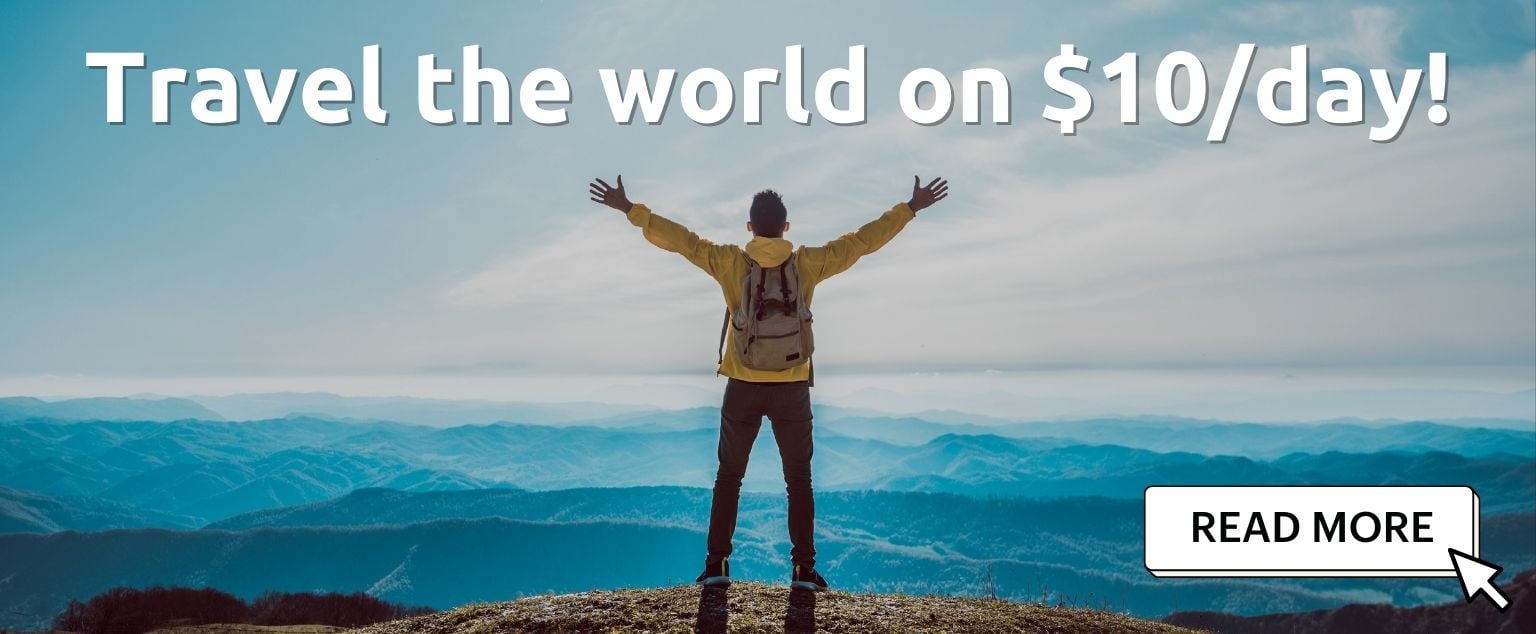 And for transparency's sake, please know that some of the links in our content are affiliate links. That means that if you book your accommodation, buy your gear, or sort your insurance through our link, we earn a small commission (at no extra cost to you). That said, we only link to the gear we trust and never recommend services we don't believe are up to scratch. Again, thank you!