When you think of Croatia, there's a 99% chance the first thing that comes to mind is the picture-esque coastal city of Dubrovnik. This gorgeous city has captured the curiosity and hearts of travelers for decades, and due to cheap prices and plenty of things to see and do, has become a popular backpacking destination.
And with a ton of hostels available, the only difficult part is choosing one!
Which is exactly why we have put together this bargain guide to the best hostels in Dubrovnik. 
Organized by YOUR needs, this stress free guide to the best hostels in Dubrovnik is here to help you do one thing – find an awesome hostel in Dubrovnik!
To do this we've done a few things…
First, we've taken all of the top rated hostels in Hostel World and put them together in one list. No poorly reviewed hostels are here – only the cream of the crop!
Then, we've taken the list a step further by organizing the hostels into different categories. We realize that everyone travels differently. Some people travel solo and want to party. Others are traveling couple's that are just looking for some privacy. We took a bunch of different travel-styles into account.
That's why this is the best resource on the web for the best hostels in Dubrovnik. No matter your travel-style or travel-needs, this is the best guide on the web, and will help you book a hostel quickly!
Then you can focus on what matters – exploring this amazing Croatian city!
Let's dive into the best hostels in Dubrovnik!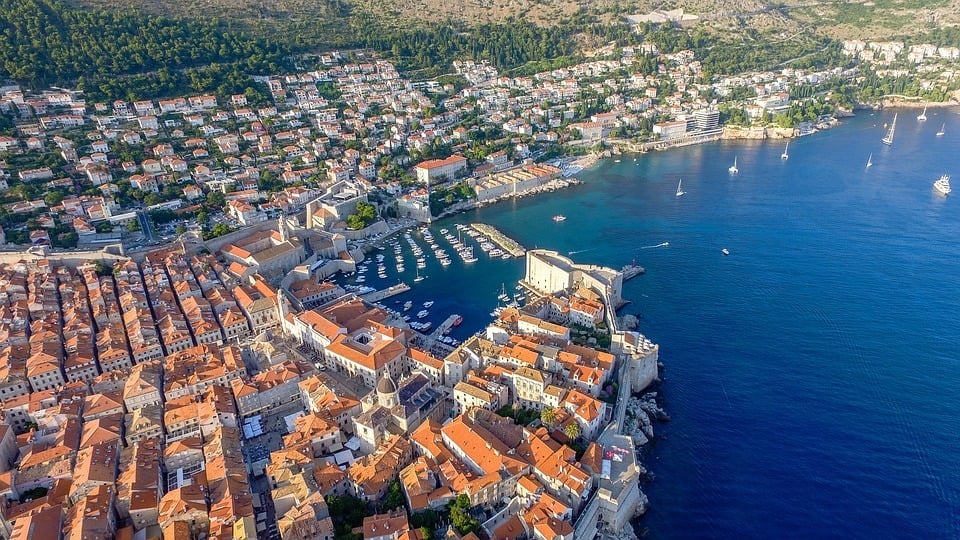 The 15 Best Hostels in Dubrovnik
When choosing which of the best hostels in Dubrovnik you are going to book, we recommend keeping an eye on a few things.
Style of the hostel – Dubrovnik has a ton of cool hostels and they all vary in prices. Find one that fits your style and budget. If you are looking for a quiet night in, don't book a party hostel 😉
Cost of the hostel – The best way to save money in Dubrovnik is by booking one of the best hostels in Dubrovnik. But you also have to make sure the hostel fits your budget. It might be tempting to book the flashiest hostel on the list, but sometimes it's best to go simple and as cheap as possible.
Freebies – But, having said that, some of the more expensive hostels are completely worth it. For instance if a hostel costs 5$ more a night, but offers free towels, tours and breakfast…. go for it. The extra 5$ you spend will quickly be made up by the freebies!
If you want to learn more about this city's many charming districts, be sure to check our dedicated guide for the most interesting areas to stay in Dubrovnik as well!
Things DO go missing sometimes…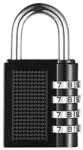 Psst! Heading to a hostel? Don't forget to pack a padlock! It's well worth having one so you can secure your locker and protect your stuff!
$$
Self Catering Facilities
Tours & Travel Desk
Laundry Facilities
The overall best hostel in Dubrovnik in 2021 is one of Croatia's best hostels too. Hostel Angelina Southern. Super popular and much loved by all who stay, Angelina Southern is a top hostel in Dubrovnik. Located inside the city walls Angelina Southern is the best hostel in Dubrovnik in terms of location, facilities and of course, vibe too. Friendly, welcoming and super chilled Angelina Southern is the perfect place to start your Croatian adventures. The team are really experienced and super helpful. Anything you need, just holla! The dorms are cosy and homely, just what you want in a hostel!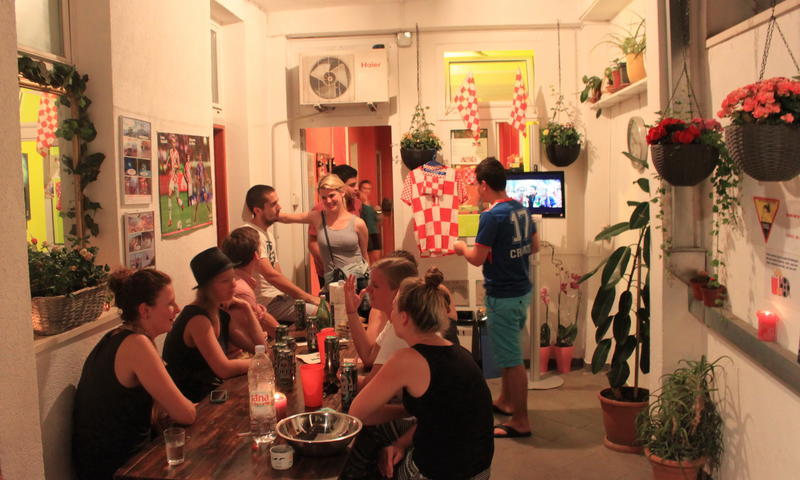 $
Self Catering Facilities
Tours & Travel Desk
Laundry Facilities
The best hostel for solo travellers in Dubrovnik is Dubrovnik Backpackers Club. Offering solo travellers everything they could ask for and more, Dubrovnik Backpackers Club even has a Smart TV in the common room complete with Netflix! #Winning! There are no excuses for solo nomads to not find a new crew at DBC, as a welcoming youth hostel in Dubrovnik the Backpackers Club welcomes everyone with a smile. If you wanna hit up all the tourist hotspots in Dubrovnik with your new crew just ask the DBC team for their insider tips and tricks!
Best Cheap Hostel in Dubrovnik #1 – Hostel Lina
$
Self Catering Facilities
Tours & Travel Desk
Air Conditioning
Hostel Lina is the best cheap hostel in Dubrovnik for sure. Offering super cheap rooms throughout the year if you're heading to the Croatian coast on a shoestring budget you defo need to book a bed at Hostel Lina. With all the facilities you could as for including a guest kitchen, free WiFi, an outdoor chill-out area and A/C too, Hostel Lina is a great budget hostel in Dubrovnik. What's more, the Lina team will pick you up from the bus station or the ferry port between 2 pm – 11 pm for free! Provided you let them know in advance of course!
Best Cheap Hostel in Dubrovnik #2 – Kings Landing
$
Free Breakfast
Laundry Facilities
Tours & Travel Desk
Kings Landing is an ideal budget hostel in Dubrovnik, even offering a free breakfast to sweeten the deal! Inspired by Game of Thrones, fans of the show simply have no other choice but to stay here, right?! If you're a GoT fanatic make sure you book onto the GoT City Tour lead by an expert tour guide who also appeared in Season 2, 4 and 5! Amazing! Slap bang in the middle of Old Town, Kings Landing is a comfortable and cosy hostel where every guest gets greeted like an old friend. Awesome value for money too!
$
Security Lockers
Outdoor Terrace
Tours & Travel Desk
Hostel Dubrovnik Center is a great youth hostel in Dubrovnik if you're looking for a cheap and cheerful place to stay. The dorms are basic but comfortable, clean and all have free bed linen. They even have their own private wharf. Say whaaaat! The HDC team offer complimentary kayaking on the wharf, just say the word and they'll hook you up! 10 minutes on the bus from the centre of Old Town, HDC places you in the middle of Old Town and the business centre, great if you wanna experience anything and everything in Dubrovnik.
Best Hostel for Couples in Dubrovnik – Villa Micika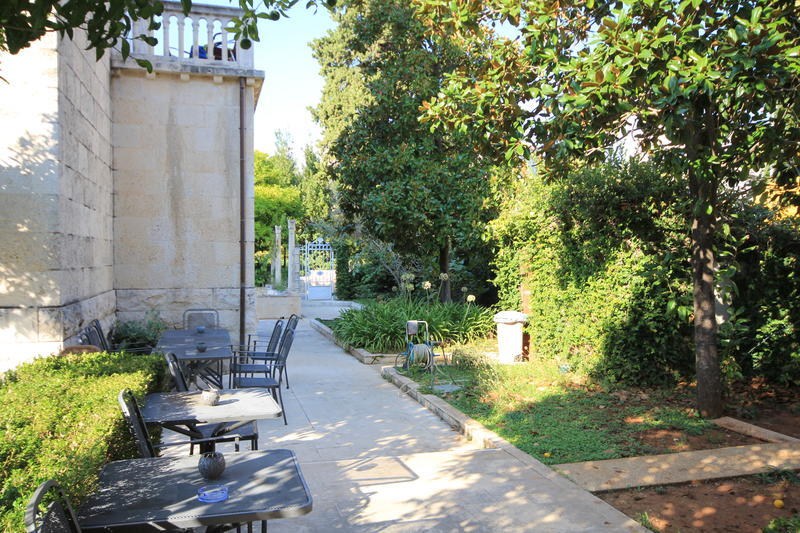 $$
Restaurant
Tours & Travel Desk
Laundry Facilities
Villa Micika is the best hostel in Dubrovnik for couples, especially for those who want value for money. Offering really reasonably priced private ensuite rooms Villa Micika is a highly recommended hostel in Dubrovnik. The Villa Micika team offer a free pickup service from the bus station and the ferry port which really helps you and your partner save some kuna to spend out on the town! Dubrovnik's best bars, cafes and clubs are only a stone's throw away. Due to its great location, Villa Micika makes it easy for you and your lover to explore the nightlife while getting a quiet night's sleep.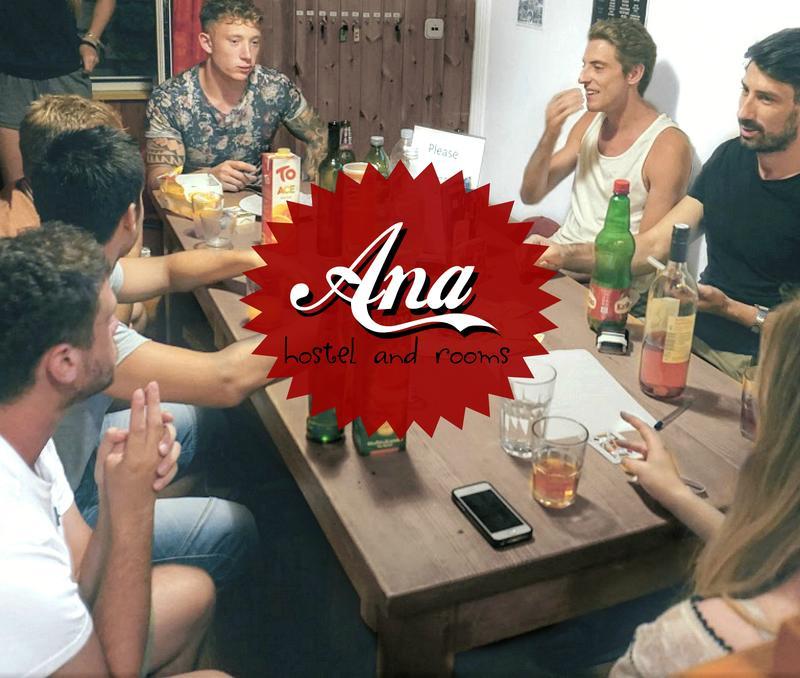 $$
Air Conditioning
Security Lockers
Late Check-Out
If you're keen on a party you should book yourself into Hostel & Rooms Ana. Super welcoming and always up for a good time Ana is the best hostel in Dubrovnik for travellers who wanna meet, mingle and explore Dubrovnik's nightlife scene with new travelling buddies. The kinda place where you can BYOB, Ana is a top hostel in Dubrovnik with no curfew and a super chilled out team of staff. The dorms are super comfy if a little on the cosy side. If you just want a place to crash after a night out on the town. Hostel & Rooms Ana is the coolest hostel in Dubrovnik for you.
Best Hostel for Digital Nomads in Dubrovnik – Best Offer Hostel
$$
Cafe
Security Lockers
Luggage Storage
Making a living online as you travel? Best Offer is the best hostel for digital nomads in Dubrovnik. Every room, including the dorms, offer a view of the sea! How awesome is that?! Their outdoor terrace is hit by the sun throughout the day and is a great spot to get your tan on. Just 15-minutes by bus from the centre of Old Town, Best Offer is in an ideal location for if you want to explore all of Dubrovnik, the city that lies beyond the Old Town. If you want to hang out by the sea as you get some work done, Best offer is a solid choice. Simple and affordable, Best Offer is a great Dubrovnik backpackers hostel whether you're a rookie nomad or a seasoned pro.
$$
Free WiFi
Outdoor Conditioning
Laundry Facilities
Sister to Angelina Southern, Hostel Angelina Northern is the best hostel for digital nomads in Dubrovnik. Offering excellent free WiFi and plenty of common areas to adopt as an office, Angelina Northern is a new arrival to the Dubrovnik backpacker hostel scene and they're killing it! When you're not tapping away on the laptop the Angelina Northern team would be more than happy to arrange tours in the city and beyond for you. Being a digital nomad is all about balance and Angelina Northern is a highly recommended hostel in Dubrovnik that helps you strike the right balance!
Best Hostel with a Private Room in Dubrovnik – Violet
$$
Self Catering Facilities
Laundry Facilities
Luggage Storage
Violet is a top hostel in Dubrovnik run by a local family. For backpackers feeling a 'lil homesick or who wanna stay in an authentic Croatian home should book their stay at Violet. Being a family home means Violet is cute, cosy and quiet. The Violet team are ever so welcoming and offer guests the option of a nice, budget private room or a bunk in the open dorm. The big outdoor terrace is the perfect place to catch up on the travel diary or scour through the guidebooks planning the rest of your trip in Croatia.
The BEST Travel Backpack?!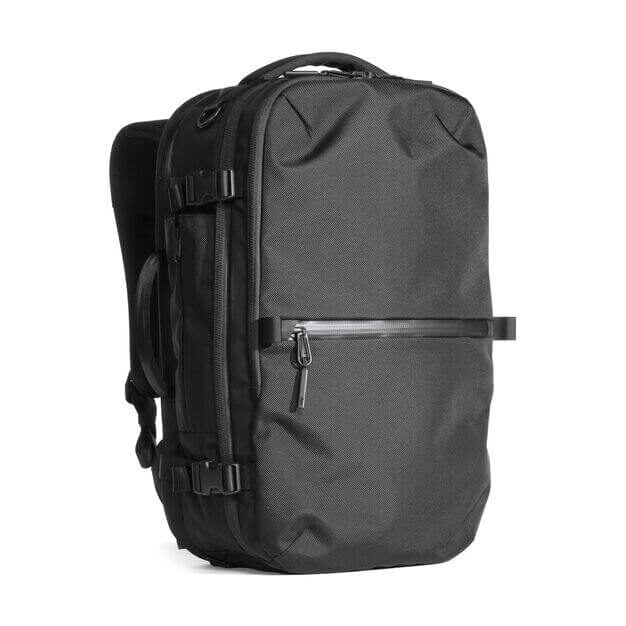 Pssssst! Not picked the perfect travel backpack yet? The Broke Backpacker team has tried out over thirty backpacks this year! Our favourite travel backpack is the Aer Travel Pack 2.
View on AER
More Best Hostels in Dubrovnik
$$
Free Breakfast
Self Catering Facilities
Laundry Facilities
Old Town Hostel is the best hostel in Dubrovnik if you wanna be active 24/7. The Old Town team have created a super interactive, happy and exciting youth hostel in Dubrovnik, there's never a dull moment! Whether you rock up to the Emergency Hat Party, join the Moonlight Nature Walking Tour in Gradac Park or join in with the hookah hour suffice to say travellers love every minute at their time at Old Town Hostel. Super clean and super comfortable dorm rooms, a free breakfast and kick-ass staff are really just the tip of the iceberg!
$$
Air Conditioning
Security Lockers
Tours & Travel Desk
Euroadria is a great youth hostel in Dubrovnik that is wonderfully modern, affordable and welcoming. Euroadeia is the best Dubrovnik backpackers hostel for travellers who wanna spend their days out exploring and their night's curled up in bed or perhaps chatting with new found travelling buddies in the common room. Suitably chilled Euroadria has an open-air gym out the front of the property for if you fancy upping the tempo a little! Literally around the corner from the bus station and ferry Euradria is great if you know you have to get away early.
$
Cafe
Laundry Facilities
Air Conditioning
Hostel City Central Old Town is a bit of a mouthful so let's call them HCCOT! HCCOT is a highly recommended hostel in Dubrovnik that lies just 30m from the sea. How perfect is that! Offering super cheap rooms that couldn't be closer to the water if they tried HCCOT is a small, homely hostel in Pile Bay, a little away from the centre of Old Town. The dorms are basic but ample. Let's be honest, HCCOT is all about location! With the beautiful Adriatic Sea just steps away you're not gonna be hanging in the dorm now are ya?!
$$
Free Breakfast
Self Catering Facilities
Luggage Storage
City Walls is a bright and modern youth hostel in Dubrovnik inside the city walls, aptly named don't you think?! The staff are super good at what they do and make sure that everyone is introduced to one another so that friendships can blossom. Ideally located a few steps from a secret clifftop bar City Walls is the perfect hostel for intrepid travellers who wanna get off the beaten track in Dubrovnik. The dorms are bright and spacious and most importantly have air conditioning which is a total treat in the hot summer months!
$$
Tours & Travel Desk
Outdoor Terrace
Security Lockers
As the new kid on the block, Hostel Free Bird is set to become a top hostel in Dubrovnik in 2021. A little way out from Old Town, Hostel Free Bird is great for travellers who want to experience the old and the new in Dubrovnik. Well connected to public transport the Free Bird team are on hand to give directions, book experiences in Dubrovnik and offer insider tips and tricks to help you make the most of your time in Dubrovnik. All the dorms are new, clean, spacious and comfortable. FYI, there's a pizzeria 50m away from Free Bird!
$$$
Air Conditioning
Towels Included
Tours/Travel Desk
Hostel Amnesia may be pricey, but it is one of the best run hostels in Dubrovnik. The hostel is located in the center of the old town of Dubrovnik, which is under UNESCO Protection and it is only 15 meters away from the main street Stradun. Great location! What I really appreciate about Amnesia is the cleanliness. If you are the kind of backpacker that has stayed in one stank hostel too many, Hotel Amnesia will be a literal breath of fresh air. If price isn't a huge issue, this is as nice as a hostel experience gets.
Want to save the world?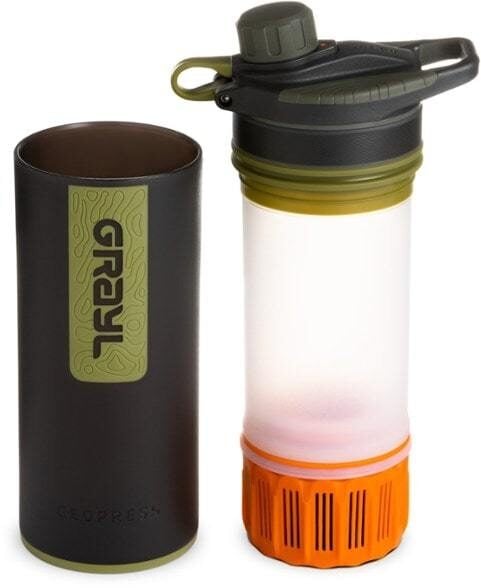 Single-use plastic bottles are a huge threat to Marine Life – Be a part of the solution and travel with a filter water bottle.
The GRAYL GEOPRESS water bottle is the ONLY all-in-one filter water bottle setup you'll need. Whether you need to purify the water from a hostel sink in Kathmandu or a stream trickle in the Andes, the Geopress has got you covered.
Read our full review of the GRAYL GEOPRESS!
What to Pack for your Dubrovnik Hostel
Pants, socks, underwear… Here are some other items you might not have thought to pack.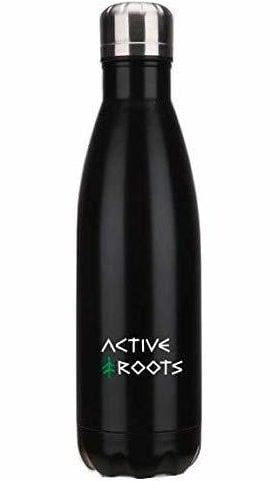 1. Active Roots Water Bottle: Sturdy and durable, the Active Roots water bottle survives the roughest adventures while keeping your drink cold or hot for at least 24 hours. Vacuum-sealed and made from stainless steel, the bottle can fit 25oz, which is plenty to keep you hydrated. Super cool bonus: the bottle isn't just super useful, it helps to reduce the single-use plastic waste – save the planet by filling up your bottle.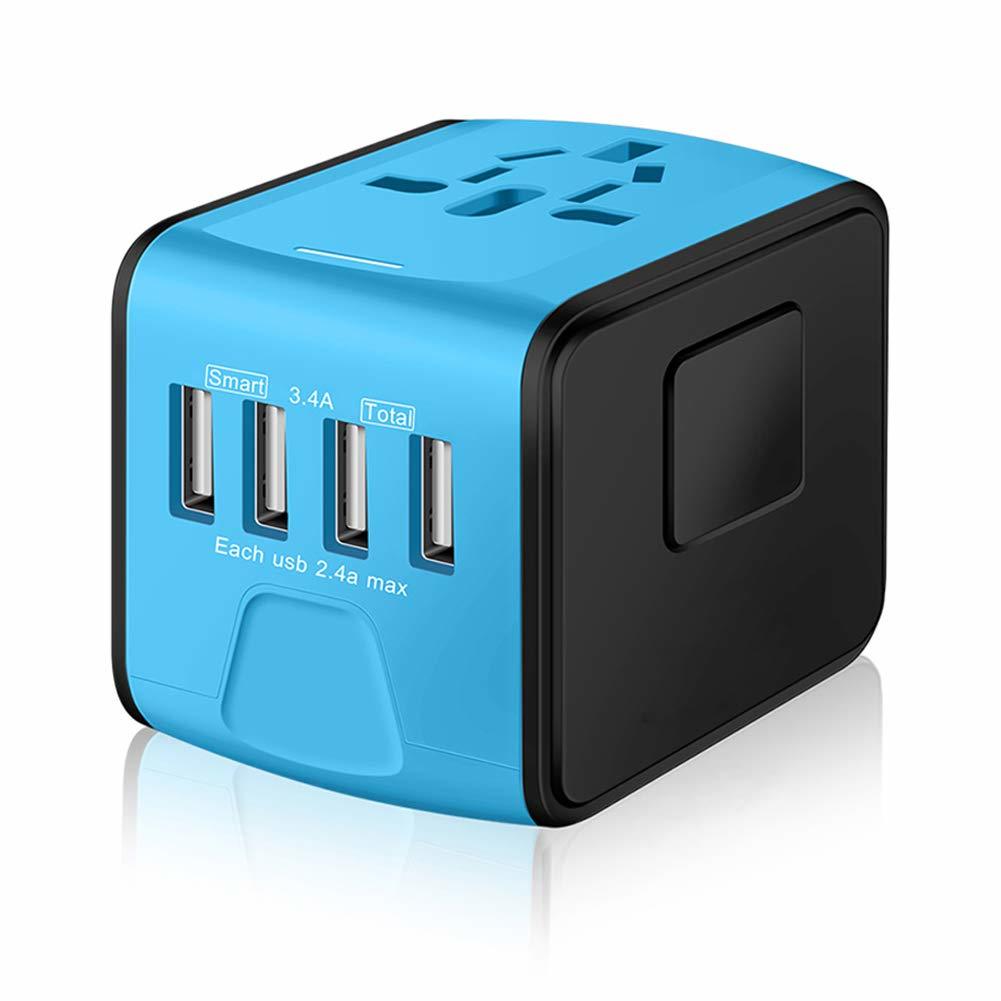 2. Universal Travel Adapter: This universal travel adapter charges your devices in (pretty much) every country – definitely a lifesaver when travelling around the world. The plug also regulates the power output depending on which device you're charging. No more fried hair dryers or electric razors!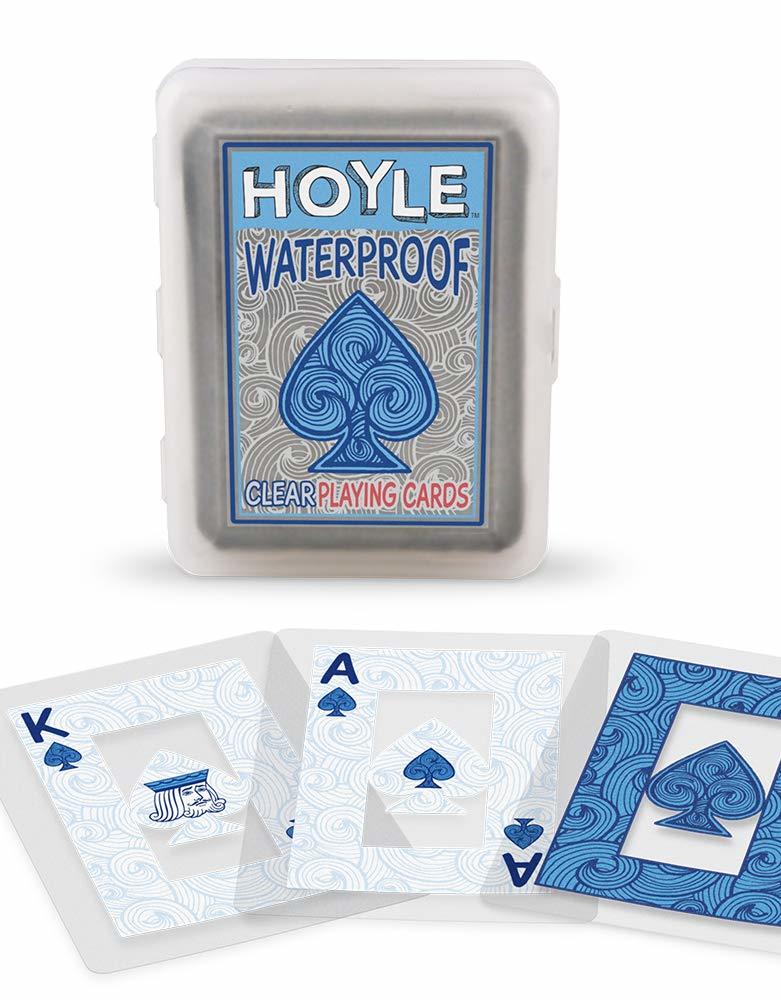 3. Playing Cards: These waterproof cards are essential kit for every backpacker. Play by the pool, beach or at your hostel after a long day with travel buds, without your cards breaking or getting soaked. And once you pull out those cards, the chance that you'll be the hero of the night is pretty high (no promises though).
4. Power Bank: Everyone knows the mini heart attack when your phone is about to run out of power. Surviving long bus rides without charging stations can be agonizing, which is why every backpacker should have this Anker Power Bank. You can charge your phone up to 5 times, or plug in two devices simultaneously. With high-speed charging and enough power to keep you going for days, you can conquer even the biggest adventures without a problem.
5. Active Roots Toiletry Bag: Your toothpaste is lost in the depths of your backpack again? You won't have this problem with the Active Roots Toiletry bag. The bag is made from a durable, water-resistant material, which can be a lifesaver on long travels. Super cool bonus: for every purchase, the company donates to an environmentally-friendly charity – it's a win-win situation for everyone.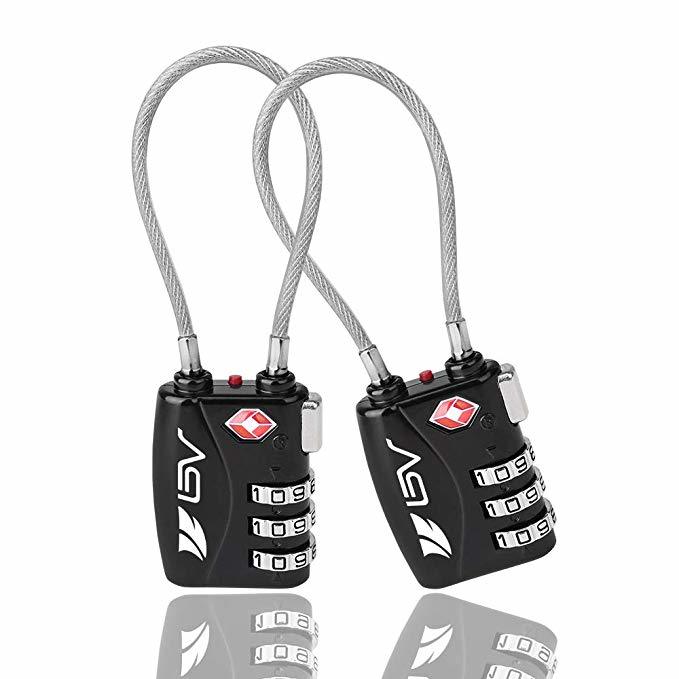 6. Padlock: Unless the thief literally spends hours to figure out the code (he won't), this three-digit padlock is going to keep your stuff safe. It's great for keeping the zipper of your backpack secured or your locker properly closed. This basic and very flexible padlock saves you from having your essentials stolen. Definitely a must-have for every backpacker!
Why you should travel to Dubrovnik
Get excited, because Dubrovnik is amazing, and this list of the top hostels in Dubrovnik will help you find the best hostel for your personal travel style.
With the help of this bargain guide you'll be able to quickly locate a sweet hostel, and focus on exploring this amazing city.
So which of the best hostels in Dubrovnik are you going to book? The best party hostel in Dubrovnik? Or the best hostel for solo travelers?
Still can't pick? Go with Hostel Angelina – Old Town Dubrovnik Southern, our pick for the top hostel in Dubrovnik for 2021.
Going on an extended Croatia adventure? Be sure to check out this awesome post on the best hostels in Croatia.
Travel Safety Tips for Dubrovnik
And don't forget Travel Insurance! We've put together a roundup of Travel Insurance for backpackers – check it out here, or if you're low on time, get a quote from World Nomads, our favorite travel insurance provider.

More Epic Hostels in Croatia and Europe
Hopefully by now you've found the perfect hostel for your upcoming trip to Dubrovnik.
Planning an epic backpacking trip across Croatia or even Europe itself?
Don't worry – we've got you covered!
For more cool hostel guides around Europe, check out:
Over to you
By now I hope our epic guide to the best hostels in Dubrovnik has helped you choose the perfect hostel for your adventure!
And if you want a bit more privacy, check out the top Airbnbs in Dubrovnik too. They offer just as much value as hostels and are equally as affordable.
If you think we've missed anything or have any further thoughts, hit us up in the comments!
"Find out how YOU can support the site. We work hard to put out the best backpacker resources on the web, for free! It's all about helping out our tribe of awesome backpacker readers [that's you!]. Please visit the link to find out how you can help keep the site going 🙂
For the sake of transparency, some of the links in our content are affiliate links. This means that if you book your accommodation, buy a book or sort your insurance, we earn a small commission at no extra cost to you. I only link to stuff I've actually used and never endorse products or services that are not up to scratch. Thanks for your support.