Dubrovnik used to be well off the tourist radar. Following years of civil warfare, this country needed to rebuild and restore itself.
Today, Dubrovnik has been returned to its former glory. It's now one of Croatia's most famous seaside towns and has gained popularity for being home to King's Landing (*cough* Game of Thrones). These days, tourists flock to Dubrovnik to experience its historic sights and beautiful Adriatic waters.
However, all this excitement means accommodation prices are increasing pretty rapidly. You'll also need to book far in advance to secure the best spots and beat the crowds. As a result, figuring out exactly where to stay in Dubrovnik is pretty tricky.
That's where we come in! In this neighborhood guide, we've listed the best areas to stay in Dubrovnik, as well as the top accommodation and things to do there! We've included something for every travel style and budget, so you're bound to find a place to suit you.
Whether you're backpacking on a shoestring budget, planning a family vacation or anything in between – we've got you covered.
Looking for a specific place to stay? These are our highest recommendations for places to stay in Dubrovnik.
Located right in the centre, this apartment is surrounded by restaurants, coffee shops, and supermarkets. The house has two bedrooms and is fully furnished with the necessary amenities to ensure you have a comfortable stay. Maps are also provided to help you navigate the city.
Located at the heart of Old Town, City Walls Hostel is our top recommendation for where to stay in Dubrovnik. It's within easy walking distance to Dubrovnik's top landmarks, including the Old Town walls and is also heaps of restaurants, bars, and the beach. It has a comfortable common room, reading lights, and a book exchange for guests.
This gorgeous five-star property in Lapad is our favourite hotel in Dubrovnik. With a heated swimming pool, private beach, wellness centre and a rooftop terrace offering stunning views out over the Adriatic sea, you can relax in luxury after a day of exploring. The spacious rooms and stylishly decorated and come with either sea or garden views.
Backpacking Dubrovnik is a must for any traveller. One of the most beautiful cities on the Adriatic, its incredible natural beauty and historical charm attract flocks of visitors all year round.
From exploring ancient sites to lounging on pristine beaches, there's plenty to see and do in Dubrovnik for every type of traveller. The city is split into numerous districts, and we highly recommend visiting each of them to make the most of your visit.
Old Town is the oldest and most central neighbourhood in Dubrovnik and is a UNESCO world heritage site. It's where you'll find the city's main historic attractions, including the City Walls and Rector's Palace, as well as a great variety of restaurants, bars, shops and nightclubs.
To the east of Old Town is Ploce. A fun and lively neighbourhood, Ploce is the coolest district in Dubrovnik thanks to its beachside locations, luxurious hotels and outstanding views.
Heading west from Ploce and Old Town you'll pass through Pile on your way to Lapad. Famous for its beautiful beaches, leafy streets, and incredible restaurants. Lapad is a slightly quieter neighbourhood perfect for families and beachfront hotels.
Across the harbour lies Gruz. This residential area is where you'll find the best budget accommodation in Dubrovnik, a great farmer's market, and a slice of authentic Croatian life.
Still not sure where to stay in Dubrovnik? Read on for more detailed guides on each area, as well as the top accommodation & activities on offer!
Although the city doesn't have a tram or train system, the public transit buses are reliable and efficient. Uber is also available and is notably cheaper than local taxis. No matter where you choose to stay in Dubrovnik, you'll be able to visit the different neighbourhoods with relative ease.
That said, some of Dubrovnik's neighbourhoods are better suited than others to specific interests. Do you want to see the top sights? Maybe you want to have the most beautiful sandy beach just steps from your bed? Perhaps you want to dance the night away without having a long walk home. Well, read on…
1. Old Town – Where to Stay in Dubrovnik for your First Visit
The Old Town is the heart, soul, and centre of the city. It's where you'll find Dubrovnik's most famous landmarks and historic attractions, making it our top recommendation for where to stay in Dubrovnik for your first visit. It is also well connected to other areas of the city via bus.
City Walls, mesmerizing museums, and a great variety of bars and restaurants are just a few of Old Town's top draws. You'll also enjoy stunning views of the Adriatic and an enjoyable pace of life.
This gorgeous apartment is one of the best Airbnbs in Dubrovnik for any traveller. Combining rustic charm with stylish interior design, the loft sleeps four guests and features a full kitchen, living space, and free wifi. The apartment is surrounded by coffee shops, bakeries, and supermarkets, and the nearest beach is just 500m away.
Located at the heart of the city, City Walls Hostel is our top recommendation for where to stay in Old Town. A short walk to Dubrovnik's top landmarks, this hostel is close to restaurants, bars and the beach. It has a comfortable common room, reading lights, and a book exchange for guests.
Conveniently located at the centre of Old Town, Guesthouse Renata is an excellent base in Dubrovnik. It is a short walk to the City Walls and just a stone's throw from the beach. This three-star hotel has charming décor, comfortable rooms, and free wifi for guests.
The Apartment Zoro is a great blend of historic charm and modern appeal – which is why it's one of our top choices for where to stay in Old Town. It has an on-site bar and free wifi, and each room comes with comfortable beds, flat-screen TVs, and a private kitchenette. The location is also hard to beach, with the beach and top attractions just five minutes away.
Things to See and Do in Old Town:
Walk along the City Walls that stretch 2 kilometres around Dubrovnik.
Explore the lively and vibrant Stradun, the main street of Old Dubrovnik that is lined with restaurants, cafes and charming local boutiques.
Marvel at the stunning Franciscan Monastery, a Baroque Church that is home to the world's third oldest pharmacy.
Wander through Rector's Palace, the former palace of the Major Council. It is now a museum dedicated to the history of Dubrovnik.
Discover Sponza Palace, a gothic renaissance palace.
Take in the stunning views and magnificent architecture of Fort Lovrijenac, a monument that rises almost 40 meters on a rock above the sea.
Analyze the remains of a 15th-century foundry at Gornji Ugao Tower.
Shop vibrant vegetables and colourful fruit at the Gunduliceva Poljana farmers market, the oldest market in Dubrovnik.
Witness the impressive beauty and stunning décor of the Church of St Ignatius of Loyola.
2. Gruz – Where to Stay in Dubrovnik on a Budget
Gruz is definitely the best place to stay in Dubrovnik on a budget, thanks to its variety of hostels, cheap hotels, and charming guesthouses. It's also where you'll find some delicious Croatian food that doesn't cost an arm and a leg!
It is a residential and working-class neighbourhood that attracts a lot of students. If you're looking to experience an authentic Croatian way of life, Gruz is the place to do it. Enjoy delicious food, stunning sights and a vibrant atmosphere in this quaint and busy neighbourhood.
This apartment boasts a terrace where you can enjoy a meal while taking in stunning views of Dubrovnik. There are shops, restaurants, and bars within walking distance, and the beach is just a stone's throw away. The Old Town is just 15 minutes away by bus, so you can explore the rest of the city with ease.
Hostel Free Bird is a brand new hotel that includes six dorm rooms and four spacious bathrooms. It has a cosy living room, mini kitchen, and a relaxing and sun-soaked terrace. A short walk to the bus station, shops, restaurants and bars, this great hotel is our top choice for where to stay in Gruz.
Berkeley Hotel & Day Spa is a luxurious three-star boutique hotel. It has a sun deck, laundry service, wellness centre, private beach access and sea views. Each room has its own kitchenette that includes complimentary coffee and tea. You won't find a better home away from home in Gruz, which is why this is our top hotel pick for where to stay in Dubrovnik on a budget.
Hotel Petka is a luxury hotel set between the Old Town and Lapad Bay beach. Rooms here are simple but comfortable, and some offer sea views. The hotel features free wifi, a terrace, and a bar, as well as two onsite restaurants. Situated right next to the port and a bus station, it provides a great base from which to explore the city centre.
Things to See and Do in Gruž:
Enjoy cheap and delicious dishes at Snack Attack Dubrovnik.
Visit the Church of the Holy Cross, a 15th century Renaissance Dominican Monastery.
Indulge in exquisite Croatian and Mediterranean pizza at Retro.
Take the water taxi to nearby Lapad and spend an afternoon exploring this charming part of Dubrovnik.
Sample the best local craft beers at Dubrovnik Beer Company.
See the largest collection of seashells and other sea oddities at the Exhibition of Sea Creatures.
Hop on a ferry and explore the Elaphiti Islands in the Dubrovnik archipelago.
Shop the local farmer's market where you'll find everything from sweet treats and fragrant flowers to colourful crafts and fresh seafood.
Explore the nearby Sustjepan Peninsula.
Take a day trip to Trsteno and wander through the largest arboretum in Croatia.
Sip a cappuccino as you sit seaside staring out at the stunning turquoise waters of Luka Gruz.
3. Old Town – Where to Stay in Dubrovnik for Nightlife
Old Town isn't just a great neighbourhood for seeing the sights; it's also our top pick for where to stay for the best nightlife in Dubrovnik! Tucked within Old Town's winding tile streets is a great number of bars, restaurants, cafes, and clubs. For a great night on the town, look no further!
Whether you want to enjoy a glass of wine or dance the night away to the hottest tunes, there's something for travellers of all ages, styles and tastes in Old Town Dubrovnik.
The apartment has a beautiful view of Old Town Port and is fully equipped with every amenity you could need and a crib on request. It's surrounded by places like the Aquarium, Maritime Museum, the entrance to the City Walls, the Cathedral, the Rector's Palace, restaurants, and the beach. It's a great place to stay if you plan on plan on painting the town red!
This is fun and friendly hostel is perfect for those deciding where to stay in Dubrovnik for nightlife. It's close to all of the city's top party spots, restaurants, and bars to keep you going all night long. It's also not far from Pile Gate too for exploring the historic sites too. Amenities include laundry facilities, hot showers, and rental and tour agencies on site.
This modern and rustic boutique hotel is in the middle of the city, just a few minutes from a good variety of bars, restaurants, clubs and Pile Gate. Each of the property's seven rooms is outfitted with modern décor and has a private bathroom, comfortable seating area, and an enchanting view. If partying hard sits high on your Dubrovnik itinerary, then you've found the right place.
Best Hotel in Old Town: Rooms Megi
Thanks to its location just two minutes from the Stradun, this property is one of our top picks for Old Town. It has free wifi and each room is outfitted with a private shower and a refrigerator. Enjoy great views and a great location at this charming Dubrovnik guesthouse, you'll be strolling through Pile Gate in no time!
Things to see and do in Old Town:
Sample Croatian wines and local cheeses at the D'Vino Wine Bar.
Enjoy exotic cocktails at laid-back The Bar by Azur Dubrovnik.
Sip seaside cocktails at Buza, two unique and charming bars that are cut into the cliff that support the city walls, giving a whole new meaning to "hole in the wall."
Wine and dine at La Bodega, a bustling wine bar that is housed in a gorgeous 17th-century building.
Treat yourself to traditional Croatian pastries, candies, and more at the delightful Pupica.
Dance the night away at Revelin, a three-story club with exposed stone walls, vaulted ceilings, a spacious outdoor terrace and the best DJs in the city.
Taste the best craft beers in Dubrovnik at Glam Café, an after-hours cocktail bar that is a haven for hipsters.
Dine on delicious and fresh seafood at Porto, one of the oldest restaurants in Dubrovnik that has been in business since 1886.
Stroll through Pile Gate and up on to the historic city walls.
4. Ploce – Coolest Place to Stay in Dubrovnik
Ploce is one of the coolest neighbourhoods in Dubrovnik. Located to the east of Old Town, this trendy district is within walking distance of Dubrovnik's top attractions and it is well-connected via bus making it easy to explore the city and beyond.
Thanks to its beachside location, Ploce is home to some of the classiest restaurants, chicest boutiques and most stylish restaurants in town. Famous for its unbeatable views, Ploce is where you can stylishly combine swimming and sightseeing, and enjoy your best life in Dubrovnik.
While there aren't actually any hostels in Ploce itself, Hostel & Rooms Ana sits just on the border of Old Town and provides easy access to the area. It's a small hostel with just one 12-bed dorm, but this adds to its charm. The hosts will make you feel right at home, providing kitchen and laundry services as well as many other amenities.
Suncana Apartments Dubrovnik is in a great location for walking to the best restaurants, clubs and landmarks – making this one of our top choices for where to stay in Dubrovnik. Each apartment comes with a fridge, coffee maker and wireless internet access. You will love lounging in the outdoor pool before a big night out.
This delightful three-star property comes with all the necessary amenities for a comfortable and pleasant stay. They have free internet, a Dubrovnik airport shuttle, and luggage storage for guests. Located in Ploce, guests will enjoy relaxing on the terrace as they stare out at the turquoise Adriatic Sea.
Best Airbnb in Ploce: Central Apartment with open-air balcony
Perfect for couples, this apartment is is ideal for sightseeing and is centrally located close to Dubrovnik Port and Marina. There are also shops, markets, restaurants and within close reach. The apartment contains modern amenities and also has an open-air balcony with panoramic and sea views for the best sunset in the area.
Things to See and Do in Ploce:
Soak up the sun at Banje Beach, one of the most popular beaches in Dubrovnik.
Explore the buildings of Lazareti, a former quarantine that now houses exhibitions, cafes, restaurants, and more.
Stroll along Porporela, a seafront walkway with great views of the city.
Marvel at the magnificence of Ploce Gate as you cross the bridge between Old Town and Ploce.
Dance the night away at Banje Beach Night Club.
Ride the cable car to the top of Srd Mountain for unparalleled, 360-degree views of Dubrovnik, the Adriatic and beyond. On a clear day, it's said you can see up to 60 kilometres into the distance.
Party until dawn at the Lazareti Music Club, a local hotspot if you're looking for a great alternative to electronic music.
See breathtaking works of art by Croatian artists at the Museum of Modern Art.
5. Lapad – Where to Stay in Dubrovnik with Family
Lapad is one of the most luxurious neighbourhoods in Dubrovnik. Lush parks, leafy streets, pristine beaches and world-class restaurants are just a few of the top attractions here. Located west of the city on the Lapad Peninsula, this laid-back neighbourhood is well connected to the city centre by bus, making it easy to explore the top sites.
Families will love staying in Lapad thanks to its great beaches, delicious restaurants, and the great number of watersports on offer. If you're looking for a luxury hotel with sea views, this is the place!
This apartment is located in Dubrovnik's historic gardens which are the medieval core of Dubrovnik. It is situated on a slope thus giving it a beautiful view of the city and surrounding areas. This house is 300 years old but has been refurbished to provide a cosy home-away-from-home for families visiting Croatia. It's also one of the best spots for heading to the cable car where you can take in epic views of the Adriatic sea and the city centre below.
This is the best hostel in Lapad thanks to its epic location and amenities. It's clean and comfortable, and each spacious room comes with its own toilet and shower. It has both an indoor and outdoor kitchen, a large terrace, and a fully equipped BBQ area. The beach and Old Town are just 10 minutes away, so. you'll have the best things to do in Dubrovnik at your fingertips.
This gorgeous five-star boutique hotel is our top pick for where to stay in Lapad. It has a heated outdoor pool, private beach, and a rooftop terrace offering stunning views out over the Adriatic sea. The rooms are spacious and luxurious, and guests will enjoy dining at the on-site restaurant and bar with incredible sea views. This is also one of the best hotels for family rooms.
Its stunning seaside location makes the Ariston Hotel Dubrovnik one of the best hotels in Lapad. It has a swimming pool, a dedicated kids pool, and a number of family-friendly features such as family rooms. They even have a childminding service so parents can enjoy a peaceful drink at the Beach Lounge & Bar right on the stunning Adriatic sea.
Things to See and Do in Lapad:
Lounge on the beach while your little ones play in the surf at Lapad Beach, the largest beach in Dubrovnik.
Hike to the top of Petka Hill, a peaceful forested area that has beautiful vistas of the Adriatic.
Escape the heat and catch a flick at the Cinestar Dubrovnik.
Enjoy a few drinks in Cave bar, a happening lounge that sits nestled in a natural cave.
Soak up the sun at Copacabana Beach.
Solve riddles and puzzles as you race against the clock at the Game of Thrones-themed Dubrovnik Escape Room.
Rent kayaks and explore beyond the shorts of Lapad and Dubrovnik.
Explore the wonders beneath the waves by snorkelling the crystal clear waters of the Adriatic.
Dine seaside at the Sunset Beach Dubrovnik, a restaurant that specialises in Mediterranean and Croatian dishes.
Run along the trails and paths that snake through Forest Park Velika.
Here's what people usually ask us about the areas of Dubrovnik and where to stay.
ALWAYS sort out your backpacker insurance before your trip. There's plenty to choose from in that department, but a good place to start is Safety Wing.
They offer month-to-month payments, no lock-in contracts, and require absolutely no itineraries: that's the exact kind of insurance long-term travellers and digital nomads need.
SafetyWing is cheap, easy, and admin-free: just sign up lickety-split so you can get back to it!
Click the button below to learn more about SafetyWing's setup or read our insider review for the full tasty scoop.
With so much to see, do, and explore, Dubrovnik is one of the best places to stay in Croatia. Wherever you decide to stay, we highly recommend visiting each of the areas mentioned in this guide to fully make the most of your visit.
We've listed the top 5 neighbourhoods above, but if you're still not sure where to stay in Dubrovnik, City Walls Hostel is in an excellent location. If you need a bit more privacy, one of the best hotels in Dubrovnik is Boutique Hotel More.
Did we miss anything? Let us know in the comments!
Do you own or run a kick-ass hostel? Want to be featured in this list? Get in touch at [email protected]
---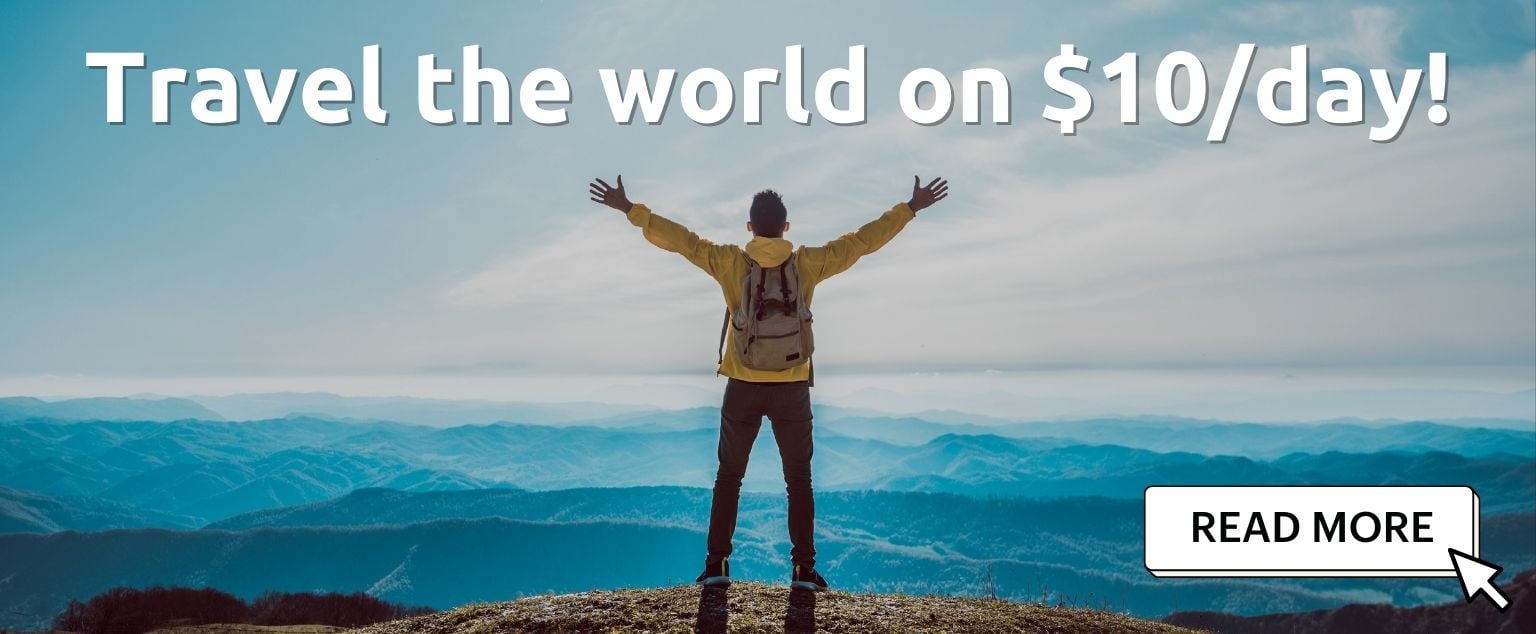 And for transparency's sake, please know that some of the links in our content are affiliate links. That means that if you book your accommodation, buy your gear, or sort your insurance through our link, we earn a small commission (at no extra cost to you). That said, we only link to the gear we trust and never recommend services we don't believe are up to scratch. Again, thank you!