This Dubrovnik travel guide is your key to discovering the magic of Dubrovnik's epic Old Town, perfect beaches, hedonistic nightlife, and, of course, all of the best things to do in Dubrovnik on a budget.
Dubrovnik was the first city I explored in Croatia, and it still stands out as one of the major highlights of the entire country. Dubrovnik's Old Town is literally straight of a scene of Game of Thrones (the filming location of King's Landing), and its surrounding beaches are some of the best in the whole Adriatic sea.
Dubrovnik was established as a maritime trading hub more than a thousand years ago, and over the centuries, it has changed hands multiple times.
Once you enter the UNESCO World Heritage Old Town area, your senes are immediately overwhelmed by the feeling that you may have just been transported back in time.
Dubrovnik is the sort of place where you constantly find yourself often wide-eyed and open-mouthed.
However, Dubrovnik's stunning beauty, impressive architecture, and azure sea waters do come at a price, literally. Dubrovnik was the most expensive place I visited in Croatia, so to have a successful budget backpacking trip here, you are going to need to tap into some clever Broke Backpacker strategy to make it work.
This Dubrovnik travel guide will help prepare you to go backpacking in Dubrovnik. By the end of this guide, you'll be ready to explore Dubrovnik without spending a mound of cash in the process.
Below, I provide a suggested Dubrovnik itinerary including an epic day trip to neighboring Montenegro, tips on the best things to do in Dubrovnik, the best hikes around Dubrovnik, nightlife, where to stay in Dubrovnik, a recommended daily budget, and much more!
Let's get to it…
No Dubrovnik travel guide would be complete without an epic list of the best things to do in Dubrovnik to get you stoked for your adventure.
Dubrovnik is overflowing with fun activities, whether you like learning about history/architecture/culture, swimming at the beach, hiking, partying, or all of the above, there is something awesome to get into for every type of traveler.
If you manage your time well, you can discover all, if not most, of the top things to do in Dubrovnik in just a couple of days.
1. Climb Srd Hill
For epic views of Old Town Dubrovnik and the sprawling Adriatic Coastline to the north, tackle the climb up Srd Hill to check out the Srd Imperial fort (sunset is best). Don't take the cable car, hiking is much better (and cheaper!).
2. Night photography in Old Town
The streets of Old Town are simply stunning and prowling around at night with a tripod is a great way to capture their magic.
3. Explore the Dubrovnik fortress
Located on a hill just opposite the Old Town, the Dubrovnik Fortress is a great place to learn about the history of the area as well as to gain another perspective on just how massive the Old City walls are.
4. Beach Hop by Boat
There are dozens of beaches to the north and south of Dubrovnik that are highlights of any Croatia backpacking trip. If you want to kick your Dubrovnik beach experience up to another level, though, what better way to see them all than by hopping on and off your very own private yacht for the day. Starting at 480€ for 4 hours, your captain will show you the best of Dubrovnik's beaches, some of which are only accessible by boat!
5. Eat pastries
Pastries may not be the first thing that come to mind when you think of Croatian food, but let me tell you: Croatians know how to make a damn good pastry, savory or sweet. Try the burek.
6. See a concert in Old Town
Throughout the year, live concerts take place just off of the main street, Stradun. If you catch a classical music concert hear, you really feel like you've stepped into a time machine…even if you are not a fan of classical music, the experience is worth it.
Sometimes there are rock 'n' roll shows too FYI.
7. Walk along the City Walls
Walking along the city walls looked awesome, though I did not partake. I was simply unwilling to pay the $23 dollars to do it, but maybe you are up for it!
8. Check out the Franciscan Monastery and the Oldest Pharmacy in Europe
The original church was destroyed by an earthquake some 400+ years ago, but was rebuilt in the 17th century in typical Baroque style. Also on the same premises is one of the world's oldest continuously running pharmacies (it opened in 1317!) which you can also visit.
9. Take a Hike on Lokrum Island
For a quick escape from the crowds of Dubrovnik, head to the nearby island of Lokrum. Here, you can hike through pristine pine forest and find a quiet spot to have a swim.
10. Rent a car and day trip to the Bay of Kotor, Montenegro
If you are in Dubrovnik, it would be a shame to miss the absolutely stunning "fjords" of the Bay of Kotor in neighboring Montenegro. If you start early, you can make a loop around the Bay of Kotor whilst taking in the gorgeous scenery, medieval villages, and even go for a hike or two.
Things to do in the Bay of Kotor
The Bay of Kotor is a magical place. The fjord-like landscapes, scenery, and all around vibes are very different from Dubrovnik and its surrounding areas.
You can tackle the Bay of Kotor road as a loop that includes taking a ferry across the bay about 15 minutes past the actual town of Kotor.
There are so many beautiful churches, monasteries, and stunning bay views that you'll need to be a bit strategic about where and when you stop. Really it depends on what you want to see and do.
If you like hiking, there are plenty of options as well.
Note: Montenegro is on the Euro currency, so you may need to change some cash at some point.
To make the most out of this journey, I recommend starting the day at first light. With an early start, you will likely encounter less traffic at the border as well.
Exploring Kotor Old Town
I recommend slowly making your way to Kotor, a UNESCO fortified medieval village located at the far corner of the bay. The Old Town in Kotor is worth about an hour or two of exploration. There are a few stunning churches, old plazas, and even a few backpacker hostels.
Located directly above the town are the impressive ruins of the Kotor Fortress. The fortress was last inhabited by the Austrian army during World War 1. When I visited, there was nobody working at the ragged looking entrance gate. In the summer you may have to pay.
The site of the ruins is an awesome place to wander about for a few hours. The views from the top offer up impressive views of the bay and the surrounding villages.
Be careful when entering some of the ruins. They are far from stable and look as though they might give way at any moment. If you like photography, the ruins are a fun playground to take some cool pictures.
Note: If you have the time, you can spend the night in Kotor before returning to Dubrovnik on the next day.
Otherwise, you can carry on past Kotor where you will catch the Kamenari-Lepetane ferry (the price is €4.50 for a car) back across the bay so that you don't have to double back the exact way you came. The ferry saves you about 30 minutes of drive time too.
Once back on the other side, you can start your journey back to Dubrovnik and call it a day (with a beer or two.)
Off the Beaten Path in Dubrovnik
As you know by now, the secret is out about Dubrovnik. The city is more popular than ever before. In saying that, there are still plenty of opportunities to get off the beaten path so should you choose.
The key to escaping the crowds in Dubrovnik is to put some physical distance between yourself and Old Town.
Go to the neighboring islands. Explore the mountains, the small villages up north and down south. Check out the lesser-known beaches, and go for a hike near the city.
The Dubrovnik Old Town is the main draw for most visitors coming here. With a little bit of effort (and distance), you can enjoy the beauty and peace of southern Dalmatia without the swarming crowds of tourists.
If your budget allows for it, renting a car will certainly open up a wide range of off the beaten path awesome adventures to get into. Otherwise, get ready for some hitchhiking!
I know what you're thinking: "But, I want to stay in King's Landing (aka Old Town) dammit!"
If you can afford it, staying in Old Town is the obvious choice for the best place to stay in Dubrovnik. Who doesn't want to sleep on ancient post-card worthy streets?
If you are only coming to Dubrovnik for two or three days, then I do recommend you do splurge and stay in the Old Town. That said, the hostel accommodation here is among the most expensive I have seen anywhere in the world. One can find a dorm bed for upwards of $70 in the summer. Craziness.
So, while your heart may be singing "stay in Old Town", your wallet is screaming "Noooooo!".
For more budget-friendly options, check out the Gruz, Lapad and Ploce neighborhoods, but don't stay so far away from Old Town that it becomes a pain in the ass to get there.
Wherever you decide to stay one thing is certain: you need to book in advance! The cheapest hostels book out well in advance, leaving only the expensive dregs.
And if you're not into sharing rooms, check out the top Airbnbs in Dubrovnik. They offer just as much value, a bit more privacy and are still very affordable.
If you are looking for an awesome backpacker spot inside the atmospheric Old Town walls, look no further then Hostel Angelina. This place is perfectly located to enjoy the Old City's architectural marvels, nightlife scene, and the general vibe of Old Town.
For travelers coming to Dubrovnik for the first time, Hostel Angelina makes for an excellent place to soak in the flavor of Old Town. The cool staff is super welcoming (a rare quality in Croatian culture) and the dorms are cozy.
Good job Hostel Angelina; you guys are doing the hostel thing right!
The best hostel for solo travellers in Dubrovnik is Dubrovnik Backpackers Club. Sometimes we all need to hit the road as a solo backpacker. If you fall into that category whilst backpacking Dubrovnik, this hostel is the perfect place to meet new people and have a good time.
Trying to link up with other backpackers for some city exploration? Dubrovnik Backpackers Breakfast Club is the place to make that happen.
Best Cheap Hostel in Dubrovnik – Hostel Lina
You didn't think that I would leave you with just expensive hostel options right? Hostel Lina is the best budget hostel in Dubrovnik for sure.
In addition to being affordable, this hostel has all of the facilities you could ask for including a communal kitchen, free fast WiFi, an outdoor chill-out area and A/C too for those blistering Croatian summer days.
The owner will also pick you up from the ferry port or bus station for free, which is pretty cool. Just let them know in advance and you'll be sorted.
Located right in the center, this apartment s surrounded by restaurants, ATMs, coffee shops and supermarkets. Tourist attraction areas are also in a fifteen minutes walking distance. The house has 2 bedrooms and 1 bathroom and it's fully furnished with necessary amenities and has maps and flyers around to help one navigate the city.
Dubrovnik Budget Accommodation Hacks
As budget backpackers, we all want to save money and travel on the cheap. In a perfect world, Couchsurfing hosts would grow like grapes on vines and we would be able to pluck them off at our leisure.
In the summer, it will certainly be a challenge to find a Couchsurfing host. Really, it is just a numbers game and the number of other people also looking for CS hosts in the high season is significant. Plus, Croatian people are not overly friendly and may not care to host you.
This is the truth: Many locals in Dubrovnik are more interested in your tourist dollars than your friendship, so don't be surprised when you struggle to find a decent CS host.
Sometimes we just need to book a hostel and count our blessings that we are able to go traveling at all.
If you score a Couchsurfing host in Dubrovnik, you will have successfully eliminated your biggest cost: accommodation. Well done!
When contacting a host, leave a very personal message short of selling your soul. Try to connect with the person on a personal level. Couchsurfing hosts are NOT free hostels! You are not entitled to their generosity.
Tap into your backpacker network too. If you have done any sort of backpacking, you may know someone who knows someone from Dubrovnik.
This might sound crazy or stupid, but honestly, this has helped me out in multiple cities the world over. As it turns out, I have friends of friends of friends in more places I could ever have imagined, and they have come through when I needed them! Ah, sweet sweet backpacker karma.
Since you now have a list of the best things to do in Dubrovnik, let's sort out how to divide up your time so that you can make the most of your visit to this sun-bleached, walled-in, sea-swept city.
Let us now take a look at my Dubrovnik 3-day itinerary…
Day 1: Old Town Exploration
On Day 1 of this Dubrovnik travel guide, we're heading to the Old Town. Whether you are staying in Old Town or not, your Dubrovnik adventure should start with getting to grips with Old Town and all that it has to offer.
There are numerous important buildings, structures, and monuments dotted throughout the city. There is so much history here that it does help to explore Old Town with a reference book or somebody who knows the city and the significance of certain structures.
Old Town Dubrovnik has two main entrances at two different medieval gates. If you are coming from the commercial city center or on the bus from the airport, you will probably enter at Pila Gate. Otherwise, you can enter the city from Ploce Gate on the south side of the walls.
Here are some of the top landmarks to check out in the Old Town on your first day:
1. Sponza Palace
Built in 1552, the Sponza Palace is a marvel. What's even more impressive is that it has survived numerous earthquakes and a few different wars.
2. Old Town Walls
The Old Town walls that encircle the entire city are super impressive indeed. As I mentioned before, it is your call if you want to pay the $23 to walk on the top of them. Likewise, admiring them from the ground is pretty nice too.
3. Stradun/Placa
The main street in Old Town. If you first enter Dubrovnik at night through Pile Gate, the soft street lighting and the white cobblestones make for an impactful first impression. During the holiday season, there are numerous vendors on the Stradun selling hot wine and kielbasa sausages.
4. The Cathedral and Rector's Palace
The original Rector's Palace, built in 1200 ad, was destroyed by an accident involving gun powder (whoops) in 1435. Since then, it has been rebuilt in various styles over the centuries. The Cathedral is actually built on top of not one but two older churches, dating back as far as the 6th century!
5. Onofrio's Large Fountain
Like other buildings and monuments throughout Old Town, Onofrio's Fountain has seen its fair share of destruction due to earthquakes and civil war. After a rapid restoration following the 1991 war, the fountain looks much as it did back in the day.
6. The Dubrovnik Fortress (Fort Lovrijenac)
Perched on a hill just opposite the northern edge of Old Town is the Dubrovnik Fortress. When I explored the fort, there was literally only one other person there and the views were epic. Cost: 50 kuna.
7. Srd Hill and the Imperial Fortress
If you still have time and energy, you can hike up the Srd Hill for sunset. To get there, start opposite the Pile Gate bus stop following a series of stairs that weave amongst houses to the east of Pile Gate (away from the sea).
Once you climb all of the stairs, you will get to a main road where you turn left. Once on the main road, turn left and walk down the road some 100 meters. A brown sign on the right hand side of the road marks the start of the trail. Ask a local if you can't find it.
There is a civil war museum at the top of the hill as well as the ruins of a fort built by Napoleon. From the top, you can visit the fancy cafe where I ate the best apple pie of my life.
Alternatively, you can take the cable car up to Srd, but it is expensive ($23). Better to save your money for a tasty desert at the top.
Be sure to bring a headlamp as the trail going down is in the trees and can be quite dark.
Day Two in Dubrovnik: Beaches and Nightlife
On day two of this Dubrovnik travel guide, it is time to hit the beaches in Dubrovnik. Many of the beaches surrounding Dubrovnik are best accessed by a car or by hitchhiking as the beaches directly in Dubrovnik are totally slammed in the summer.
Using Uber is also a great method to get you to a more secluded spot to enjoy the sea.
Pasjaca Beach is one of my favorites, along with the beaches around Plat. Mlini and Sulic are also nice choices, Sulic is good if you are trying to grab a drink at the beach front bar.
If you are wanting to escape the crowds and have a more adventurous day than just hanging out at the beach, you can also pop over to Lokrum Island. Here you have nice walking trails, a pine forest, and even a nude beach if you are trying to give your bum a nice bronze.
The options for day two are many and you can make it is as relaxing or as action packed as you want to. In the summer time, many of the beaches around Dubrovnik have massive parties and a happening night life scene just about every night of the week.
Here are more ideas of stuff to do in Dubrovnik on day two:
1. Sea Kayaking
2. Hiking and Kayaking on Lokrum Island
Day Three in Dubrovnik: Road Trip to the Bay of Kotor
This would not be an honest Dubrovnik travel guide if I did not at suggest that you make the trip south to check out the Bay of Kotor.
If you are traveling with another person, or you meet several keen backpackers at the hostel, you can divide the cost of a car rental, so this epic day trip really isn't expensive to undertake.
I rented a car from Enterprise in Dubrovnik and paid roughly $60 for the day (the actual car rental was only $30). There is a $30 charge if you are taking the car out of Croatia (which of course everybody does). Some bullshit about a border tax or something. The whole thing seemed like a scam to me. I was able to haggle the guy down to $20 instead of $30, so you should try to do the same.
To get to the Montenegro border from Dubrovnik takes about 2 hours including traffic. The lines at the border going into Montenegro can be appalling, so be prepared to wait and don't drink too much coffee before you leave otherwise you will be stuck in traffic with a bursting bladder.
Obviously, bring your passport; you will need it.
The fact is, Croatia is not a super cheap country to visit and the Dalmatian Coast is hands down the most expensive part of the whole country.
Dubrovnik tops the list of most expensive places on main-land Croatia, and the restaurants and pubs in the Old Town reflect prices you might find in Paris or Amsterdam.
But I have good news! Dubrovnik is home to no less than 70 backpacker hostels, which is kind of incredible given that Dubrovnik isn't a big city.
Also, in Dubrovnik's commercial center, you can find supermarkets, cheap restaurants, and all other backpacker-friendly amenities.
Dubrovnik is also a seasonal destination, so when you visit Dubrovnik should affect your daily budget.
A reasonable daily budget for Dubrovnik is around $60 – 90 USD per day. With that kind of budget, you can get a hostel bed, get into a few historical attractions, try tasty treats from the bakery, take public transport (including an Uber), have a little fun, and still have enough for a drink or two (maybe).
If you come to Dubrovnik in the middle of the summer, get a hotel room in the Old Town, go out for every meal, and drink all night at the bar, you could easily be spending $200 – $300 per day. Ouch. Yeah, that's for real.
Point being, there are some inherent costs involved with backpacking Dubrovnik. Your personal travel style will determine if your Dubrovnik adventure will be a budget trip or not.
Average Daily Backpacking Costs in Dubrovnik (prices are in USD):
Dubrovnik Budget Travel Hacks
Good, you're still here… The prices in Dubrovnik didn't send you running for the hills! Whilst backpacking in Dubrovnik can be a pricey endeavor, there are always things you can do to cut down on costs.
Dubrovnik is expensive for a reason. Croatia's economy is overall pretty shit, and in recent years, tourism has perhaps become the countries life-line to prosperity. The locals are trying to cash in on the foreigner boom times with a capital $.
Doing things in and around Dubrovnik does cost money, obviously, but in order to do the things on your list, you'll need to implement a few tricks to keep your wallet happy too.
Below, I cover some practical tips for backpacking Dubrovnik on a budget, so you can spend money doing awesome stuff too without always having to be in a state of budget paranoia.
Travel Tips for Backpacking Dubrovnik on a Budget
Below is a list of my 10 best travel tips and sure ways to save money while backpacking Dubrovnik. Check out this article for a complete list of my best travel tips for backpackers.
1. Shop at supermarkets outside of Old Town: Dubrovnik's rather ugly commercial center is the place to go for cheap groceries. Try not to go on grocery runs in the actual Old Town. Find a hostel in Dubrovnik which has a kitchen and self cater as much as possible.
2. Drink cheap booze: Croatia is stocked full of various types of alcohol that are pretty cheap at the supermarkets. Instead of going to the bar, grab a bottle of wine and head down to the sea for sunset.
3. Walk: Instead of taking the expensive-as-hell cable car to the Imperial Fortress, hike up the hill.
4. Take the bus/public transportation: When you can't walk, buses are the best option for getting across the city and to the nearby attractions on a budget. Buses are always cheaper than a taxi or Uber.
5. Hang out at the beach: Self-explanatory: hanging out at the beach is free!
6. Cook your own food and pack picnics: If you are staying at a hostel or an Airbnb with a kitchen, try and cook at least one to two meals per day (or all 3). To avoid "panic hunger purchases" I recommend packing a lunch and snacks with you. You will seriously save on expensive restaurant tabs. I only ate out once in Dubrovnik.
7. Travel with your own coffee and tea: All of those tasty expressos day after day will add up. Travel with your own brew of choice and save money in the long run. I typically travel with ground organic coffee, organic instant coffee, and a few of my favorite tea bags… just to give you an idea of how far I will go to save some cash and enjoy a coffee whenever the hell I want.
8. Visit Dubrovnik in the winter: Dubrovnik in winter time isn't as dead as one might think, but accommodation and food prices are much lower than the busy summer months. Plus, there are no cruise ship people!
9. Take advantage of free city tours: Some hostels and/or meet up groups offer free walking tours of Old Town Dubrovnik.
10. Pack a travel water bottle and save money every day! You also help reduce plastic in our oceans and on this planet by doing so.
Why You Should Travel to Dubrovnik with a Water Bottle
Plastic washes up on even the most pristine beaches… so do your part and keep the Big Blue beautiful
You aren't going to save the world overnight, but you might as well be part of the solution and not the problem. When you travel to some of the world's most remote places, you come to realise the full extent of the plastic problem. And I hope you become more inspired to continue being a responsible traveller.
Plus, now you won't be buying overpriced bottles of water from the supermarkets either! Travel with a filtered water bottle instead and never waste a cent nor a turtle's life again.
Dubrovnik is an awesome place to visit year round due to the large swaths of sunshine this city enjoys.
For the beach, warm temperatures, and water-based activities, summer may be the most ideal, but from June – August, Dubrovnik is bursting at the seams with foreign visitors. To be honest, there are so many people visiting during the summer months that it can really take away from the experience.
The best times to visit Dubrovnik are from late April – May, and September. The sea is starting to warm up (in April), though the sun isn't yet at its oppressive peak.
Winter is also a fine time to visit as the city is really decked out with lights, decorations, and of course, hot wine! In the winter, there are still foreign visitors, but FAR less then one sees in the summer months.
The last time I was in Dubrovnik was just before Christmas and the city was pretty quiet and very pleasant to walk around in.
Try to avoid August at all costs unless you are keen to be shoulder to shoulder with sun-cream lathered cruise ship and bus tour people.
If you are flying into the Dubrovnik Airport from overseas, getting to the Old Town or the city center is a breeze. There are several transportation options.
Bus: Taking the bus is the cheapest way to get to Dubrovnik. The airport – Dubrovnik bus costs 40 kuna one way ($6.15). You can purchase the ticket directly from the driver. Hopefully, the driver you get is nicer than ours (he was a dick and he smelled a bit of vodka). The trip takes about 30 – 40 minutes depending on traffic.
Taxi: Taxis are an option but way overpriced in my opinion. Plus with the bus just there, what's the point? The costs is around $35.
Uber: Uber works great in Dubrovnik and is usually slightly cheaper than the taxi. That said, getting to/from the airport via Uber should only be used in case of emergency or if you are super late and can't be bothered with the bus. The price is between $25 – 30.
Long-distance buses arriving into Dubrovnik from elsewhere in Croatia and/or Europe will arrive at the Dubrovnik main bus station. From the main bus station, you'll need to catch a public bus to Old Town or the city center depending on where you are headed.
If you are going to Old Town, ask any public bus driver which bus goes to the Pile Gate (there are a few). The price of the public bus from the main bus station to Pile should be less than two dollars.
Buy your public bus tickets from the kiosk (not the driver); they are cheaper that way.
How to get around in Dubrovnik
Old Town Dubrovnik isn't accessible to road traffic, thus the only option is to walk. Likewise, you can easily walk to the Dubrovnik Fortress or Srd Hill from Old Town.
There are a few beaches within walking distance, but the best (and most quiet) beaches are a short bus or Uber ride away.
If you are needing to get to the commercial center to stock up on groceries, you can catch the public bus just outside Pile Gate. If you are in a hurry to get to the city center and back, opt for an Uber. The cost of an Uber is only about $2 more than the bus and for a grocery run, it's way faster.
Renting a Car in Dubrovnik
Renting a car on your Dubrovnik backpacking adventure will give you the freedom to roam. There is nothing better than moving about at your own pace. Having a set of wheels gives you just that. If you are planning to do the Bay of Kotor road trip, you will absolutely need to have your own car.
Plus, who doesn't want to make the ultimate Croatian road trip at least once, right?
You can sort your car rental here in just a few minutes. Booking in advance is the best way to ensure you score the lowest price and your choice of vehicle. Often, you can find the best car rental prices when you pick up the rental from the airport. Make sure you cover your rental car with a RentalCover.com policy. It covers your car against any common damages such as tires, windscreens, theft, and more at a fraction of the price you would pay at the rental desk.
I ended up booking my rental last minute at the Enterprise located a few hundred meters beyond (outside the Old Town walls) the Ploce Gate.
The cost was about $60/day plus the petrol, which in my opinion was a good deal considering all that we did. We didn't bother to take the extra insurance as it was an additional cost. That's up to you.
I am sure other people in your hostel will be keen to see the Bay of Kotor in Montenegro, so ask around, make new road-trip friends and split the cost.
Long Distance Buses to and from Dubrovnik
As I mentioned before, you will find the main long-distance bus terminal down by port, about a 15 minute bus ride from the Old Town. There are at least a dozen companies to choose from depending on where you are going.
Here you can find buses to Split, Zagreb, Zadar, as well as to Slovenia, Germany, Bosnia, Slovakia, and Switzerland.
Long distance buses are not a cheap as one might expect. The bus from Dubrovnik to Split cost about €13, plus €1 for the backpack (5 hours).
Eating and Drinking in Dubrovnik is a tricky thing. Why? There are abundant options within the Old City (more places are open in the summer), but they all seem to have one thing in common: they are super expensive.
Honestly, it is very worthwhile to go on a grocery run to the commercial center and stock-the-fuck up on what you need for a few days (including booze).
If you end up spending $60 – 70 on groceries for many days worth of food, it is still way cheaper than eating out in Old Town.
You can find cheaper restaurants out of the Old Town.
The only place I found in Old Town that was fairly priced and serving authentic Croatian food was Zuzori.
There are a handful of other establishments that aren't crazy expensive, but they are doing generic American food like burgers, nachos, etc.
Bakeries are good for cheap and delicious Croatian pastries and snacks.
Places to Eat in Dubrovnik
Cafe/Bakery ($-$$): There are several decent (though maybe slightly overpriced) bakeries in Dubrovnik's Old Town and many in the city center. They often sell an amazing assortment of both savory and sweet creations in addition to quick bites like sandwiches, pizza, and calzones.
Fast Food ($): There are plenty of Croatian joints serving burgers, pizza, and kebabs to satisfy your cheap, unhealthy meal requirement of the day. These types of places are found out of Old Town. You can find vendors selling smoked kielbasa sausage (kind of like a hot dog; my apology for the comparison) and fried donuts during the winter holiday season.
Restaurant ($$-$$$): I pretty much said what I had to say about restaurants in the previous section above, but most tend to focus on local seafood, risotto, and pasta specialties. If you love great food, try to budget for at least once at a mid-range spot of your choosing.
Bar/Pub ($-$$$): Bars and pubs are not the best places to find a solid meal, but you can score some tasty salty snacks to accompany your pivo.
Club ($$$): Clubs are exclusive and kind of weird. I would certainly never eat in one, unless I had just gone two weeks without eating any food. If you do go out clubbing, eat beforehand and certainly pre-game (with both food and drink) as much as possible.
For vegetarians backpacking in Dubrovnik, it is usually pretty easy to find a tasty veggie dish, though Croatian cuisine tends to be pretty meat heavy at times. My partner is gluten-free and vegetarian and she managed not to starve.
Nightlife in Dubrovnik
If you like to party, Dubrovnik is fastly becoming Croatia's party capital, second only to the larger city of Split.
Summer beach parties featuring pumping club music, dancing, and a whole lot of booze are standard practice in Dubrovnik.
Even in the winter, most of the bars and pubs in Old Town are open, even when many of the restaurants are closed. Croatians love to party, and that means there is never a lack of nightlife activities to get into.
Hanging out in some of the cool bars in Old Town is definitely part of the Dubrovnik experience. You already know that they are expensive. Do your best to pregame so that you end up only buying a drink or two when you go out.
In Old Town, most of the bars I went to were populated by groups of foreigners, with a handful of locals mixed in. Most of the locals (especially families and couples) tended to stick to the main street Stradun.
Best Bars in Dubrovnik, Croatia
If you haven't gathered by now, Croatians loooove to drink and they also seem to love providing foreigners with ample venues in which to do the same.
Casablanca: One of the few down to earth bars in Dubrovnik that feels like a backpackers spot. Cool deco, nice staff, and a worthy place to spend your precious bar budget.
Karaka Irish Bar: Of course there is an Irish bar in Dubrovnik. This place is fun, has a decent happy hour, and even the occasional live music performance. Of course, they have Guinness on tap too. Karaka gets seriously pumping after 10 pm.
Libertina: Just because this bar more resembles a shoe box than a place to grab a drink doesn't mean it should be overlooked.
Ludwig: If ever there was a dive bar (with character and characters) in Old Town, Ludwig is it. This bar is a little grungy, and possibly its regular patrons are ex-civil Croatian civil war commandos, but it still has plenty of life and charm. A good spot to avoid the tourist crowds.
Gaffe Pub: Another spot that caters more towards locals than tourists with domestic beers starting at around 12 kuna a glass. Happy hour at Gaffe is from 5 – 7 pm.
Whilst backpacking Dubrovnik, I never had a moment where I was like "shit, this is a super sketchy place." In general, Croatia is a very safe place to visit.
I was out well after midnight with my expensive Fujifilm camera, taking photos all around the port and Old Town without the slightest worry.
All the same, I would not go roaming around the outskirts of Dubrovnik (there is no reason to be there anyway) totally drunk, alone, and loaded with cash. That is a recipe for a bad situation, no matter where in the world you are. There are always dodgy places in any city. Please don't be the one to discover them.
When swimming on isolated sections of any beach, it is always a good idea to go with a friend. Even if you are a badass swimmer, the sea can be powerful and unpredictable.
When scuba diving, always triple check your gear is in fine working order BEFORE diving into the ocean.
Check out Backpacker Safety 101 for tips and tricks to stay safe whilst backpacking. Pick yourself up a backpacker security belt to keep your cash safe on the road.
I strongly recommend traveling with a headlamp whilst in Croatia (or anywhere really – every backpacker should have a good headtorch!) – check out my post for a breakdown of the best value headlamps to take backpacking.
When traveling, my partner and I remain a happy couple because I bust my headtorch out at night to read when she goes to sleep before me. The headtorch pays for itself.
Travel Insurance for Dubrovnik
ALWAYS sort out your backpacker insurance before your trip. There's plenty to choose from in that department, but a good place to start is Safety Wing.
They offer month-to-month payments, no lock-in contracts, and require absolutely no itineraries: that's the exact kind of insurance long-term travellers and digital nomads need.
SafetyWing is cheap, easy, and admin-free: just sign up lickety-split so you can get back to it!
Click the button below to learn more about SafetyWing's setup or read our insider review for the full tasty scoop.
Best Walks around Dubrovnik
1. Srd Hill – I have already talked at length about the epic views (and apple pie) from the top of Srd Hill. Just one finally reminder: it's worth it!
2. Velika and Mala Forest Park – On the south side of Lapad Bay, you will find a nice nature reserve dotted with fragrant Aleppo pines, hiking trails, and a welcomed solitude absent in Dubrovnik proper.
3. Kolocep Island – The island of Kolocep is one of the three inhabited Elaphiti Islands situated off the southern coast of Dubrovnik. Here you will find more island bliss and definitely a few hours of peaceful, though sun-baked hiking. Luckily, the sea is never too far away when the time comes to cool down.
Books to Read whilst Backpacking in Dubrovnik
Here are some of my favorite books set in Croatia and Dubrovnik:
Cafe Europa: Life After Communism: In this brilliant work of political reportage, filtered through her own experience, we see that Europe remains a divided continent. In the place of the fallen Berlin Wall, there is a chasm between East and West, consisting of the different way people continue to live and understand the world.
A Traveller's History of Croatia: A Traveller's History of Croatia offers tourists and travelers an inside look at how the country's cultural fusion of Mediterranean, Central European, and Balkan influences has given to a tumultuous past.
Croatia: A Nation Forged in War: From the ashes of former Yugoslavia, an independent Croatian state has arisen, the fulfillment, in the words of President Franjo Tudjman, of the Croats' "thousand-year-old dream of independence.
Croatia Lonely Planet: Lonely Planet usually has something helpful to contribute to any adventure. Not as good as this Dubrovnik travel guide of course.
Volunteering in Dubrovnik
Long term travel is awesome. Giving back is awesome too. For backpackers looking to travel long-term on a budget in Dubrovnik whilst making a real impact on local communities look no further than World Packers. World Packers is an excellent platform connecting travelers with meaningful volunteer positions throughout the world.
In exchange for a few hours of work each day, your room and board are covered.
Backpackers can spend long periods of time volunteering in an awesome place without spending any money. Meaningful life and travel experiences are rooted in stepping out of your comfort zone and into the world of a purposeful project.
Worldpackers opens the doors for work opportunities in hostels, homestays, NGOs, and eco-projects around the world. We've tried and approved them ourselves – check out our Worldpackers in-depth review here.
If you're ready to create a life-changing travel experience and give back to the community, join the Worldpacker community now. As a Broke Backpacker reader, you'll get a special discount of $10. Just use the discount code BROKEBACKPACKER and your membership is discounted from $49 a year to only $39.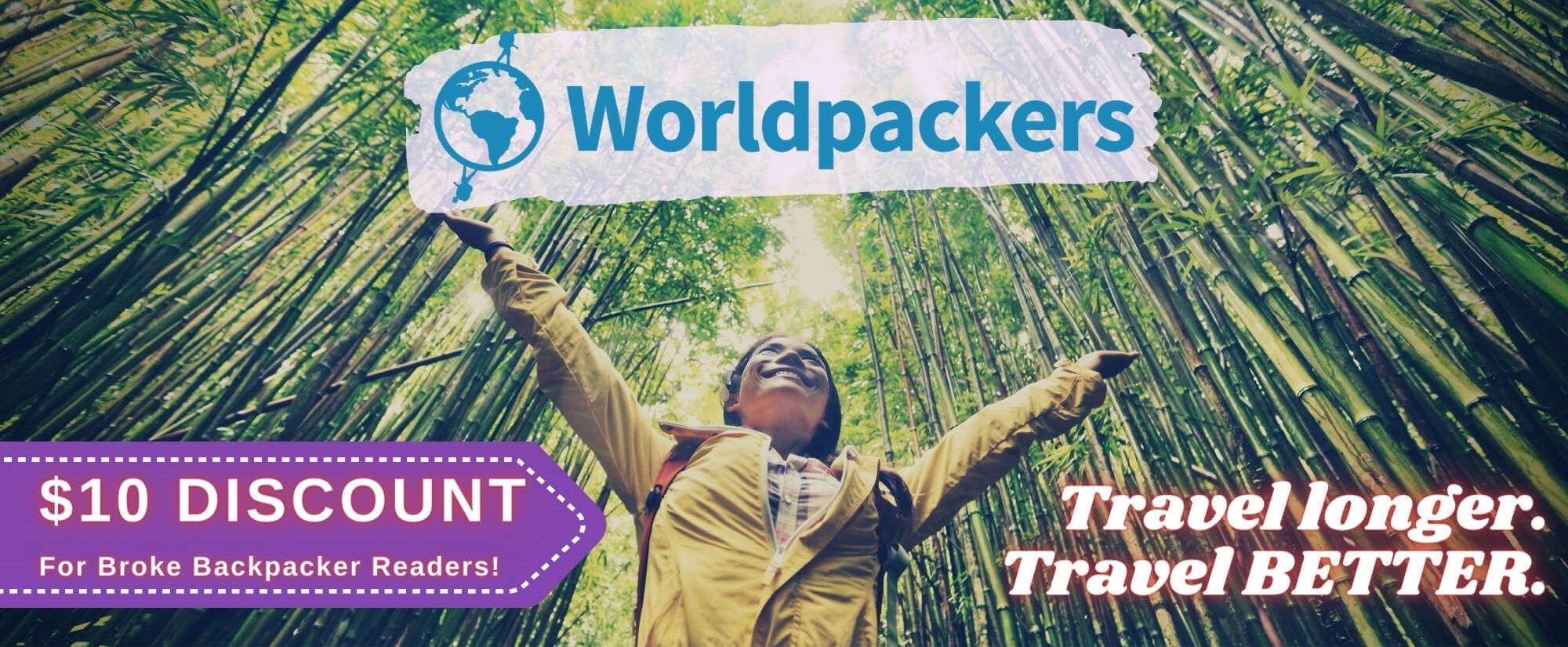 Worldpackers: connecting travellers with meaningful travel experiences.
Make Money Online whilst Backpacking Dubrovnik
Traveling in Dubrovnik or Croatia long-term? Keen to make some cash when you are not exploring? Don't want to change hostel bed sheets in Old Town?
Teaching English online is a great way to earn a consistent income—from anywhere in the world with a good internet connection.
Depending on your qualifications (or your motivation to obtain qualifications like a TEFL certificate) you can teach English remotely from your laptop, save some cash for your next adventure, and make a positive impact on the world by improving another person's language skills!
It's a win-win! Check out this detailed article for everything you need to know to start teaching English online.
In addition to giving you the qualifications to teach English online, TEFL courses open up a huge range of opportunities and you can find teaching work all over the world. To find out more about TEFL courses and how you can teach English around the world, read my in-depth report on teaching English abroad.
Broke Backpacker readers get a 35% discount on TEFL courses with MyTEFL (simply enter the code BACKPKR), to find out more, please read my in-depth report on teaching English abroad.
Whether you are keen to teach English online or looking to take your teaching game a step further by finding a job teaching English in a foreign country, getting your TEFL certificate is absolutely a step in the right direction.
Being a Responsible Backpacker in Dubrovnik
In Dubrovnik, there are no shortage of occasions or opportunities in which to get down (if you have the money). I am all about people having a good time and letting loose. That said, don't drink so much that you embarrass yourself, your country, and everyone within 50 feet of you.
The writer of this Dubrovnik travel guide is far from innocent. There have been many times during my travels where I let myself and the situation get out of hand. Goddamn, you Ecuadorian cocaine!
With the party culture in Croatia as it is, it doesn't take much before you do something that you will later regret (or spend a week's budget in one big night out!).
Go to Dubrovnik and have the time of your life, but be respectful along the way. Traveling the world makes you an ambassador for your country, which is awesome. We can make a positive impact on people when we travel and get rid of any ugly stereotypes that may be associated with our country/ies…
Climbing on ancient castle walls, Roman ruins, national monuments, or other historical artifacts should be avoided. Duh! The structures and buildings in Dubrovnik have endured earthquakes, civil war, fire, and countless other instances of catastrophe.
Learn to appreciate the cultural treasures in Dubrovnik rather than adding to their demise.
Reduce your plastic footprint: Perhaps the best thing you can do for our planet is to make sure you do NOT add to the plastic problem all over the world. Don't buy one-use water bottles, the plastic ends up in a landfill or inevitably the ocean.
Whatever you do, do NOT trash the sea or beaches. The ocean is facing enough serious threats at the moment without you adding a couple of beer bottles and cigarette butts.
Check out our post on how to be a responsible backpacker.
Have a blast backpacking in this fantastic Dalmatian city!
---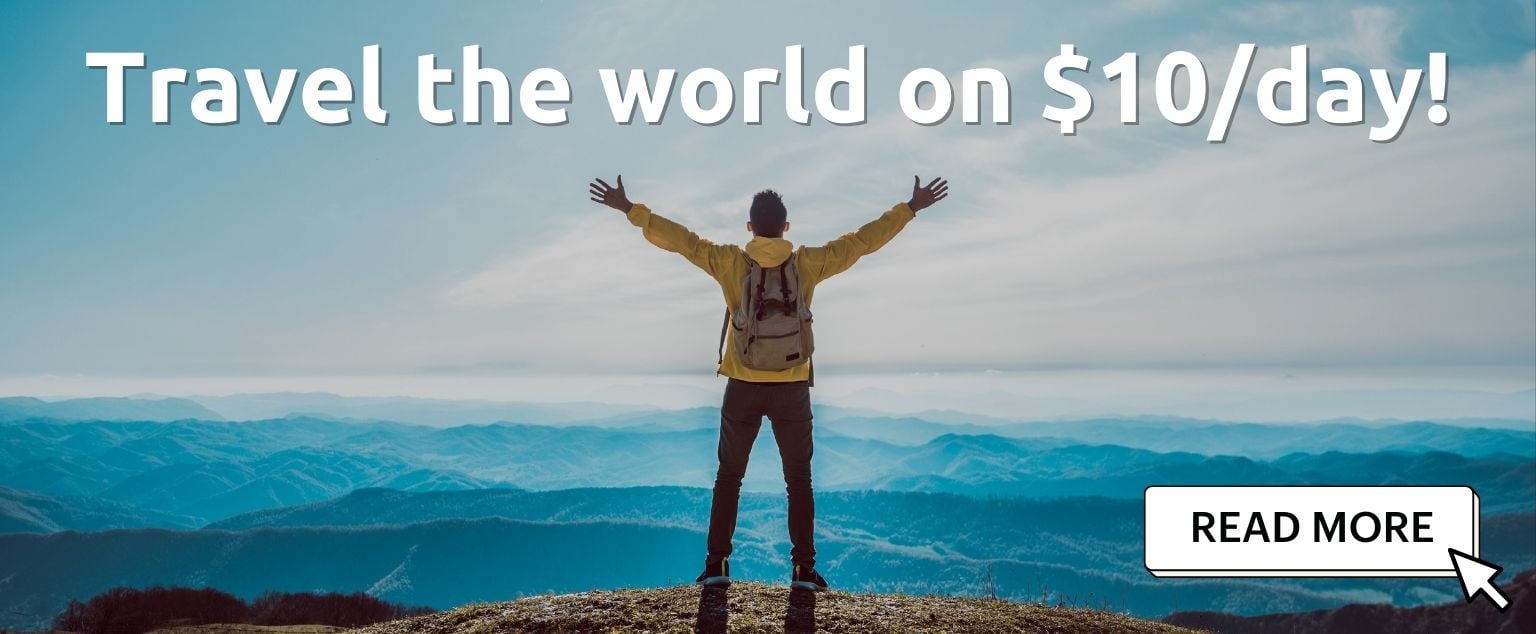 And for transparency's sake, please know that some of the links in our content are affiliate links. That means that if you book your accommodation, buy your gear, or sort your insurance through our link, we earn a small commission (at no extra cost to you). That said, we only link to the gear we trust and never recommend services we don't believe are up to scratch. Again, thank you!