Dubrovnik, also known as "The Pearl of the Adriatic", may just become your new favorite travel destination! With its magnificent Old Town, sandy beaches, rich history, Game of Thrones fame, and all-around charm, falling in love with this place is easy!
The coastal city is famous for its stone-walled Old Town built right against the shimmering Adriatic Sea. No matter how many times you walk down the cobblestone alleys, or take in the views from the surrounding wall, you will never get tired of Dubrovnik.
Your Dubrovnik itinerary will be loaded with adventure! With all that there is to do in Dubrovnik, Croatia, any traveler will absolutely be wanting to come back for more. Here is our guide to what to do in Dubrovnik in order to make the most of your trip!
It's best to travel to Dubrovnik to enjoy the well-desired warm and sunny days! The Croatian coastline has a typical Mediterranean climate – perfect for a holiday by the sea. The summers here are hot, dry and sunny, while the winters cool down a little with some wet weather. There are only really two seasons in Dubrovnik, and tourism follows that seasonal change.
As your Dubrovnik itinerary will be focused around being outdoors, the best time to visit would be around September and October. This is when the temperatures aren't too scorching hot, while the sky is still sunny and the waters are warm for swimming. There are also fewer crowds here during this time.
June to August in Dubrovnik is the peak summer season. During this time it can get extremely hot and busy. If you are ready to take on the full summer sun, this can be an amazing time to visit. However, you will be faced with high season crowds and cruise ship passengers.
The winter months still have a relatively mild climate, however, your seaside holiday will be cooler and wetter than imagined! Winter can be a good time to visit Dubrovnik in order to escape the crowds, but many attractions and restaurants may be closed or limited.
Wondering when to visit Dubrovnik? Here's what you can expect from the weather throughout the year.
Staying in a centrally located area of Dubrovnik will certainly make your entire Dubrovnik itinerary far more productive. As Dubrovnik attracts so many visitors every year, there are all kinds of amazing accommodation choices. However, visitors to Dubrovnik generally like to stay around one main area.
If you are looking for the best place to stay in Dubrovnik, then definitely stay in or around the Old Town. The Old Town is the picture-perfect stone town surrounded by walls. This is truly the heart of Dubrovnik tourism, and the majority of attractions or tours are either found here or depart from this central hub. The Old Town is full of bars, restaurants, shops, interesting sites, and fun attractions!
The Old Town has a wide variety of accommodation choices inside of it, while there are also plenty of hotels, hostels, and apartments directly surrounding the walled area. This is the heartbeat of Dubrovnik.
If you would like to beat the tourists a little bit, then consider staying in Gruz. This is Dubrovnik's main residential area and is a little bit distanced to the Old Town. The cities main port, bus station and largest market are found here, so getting around is easy. There is also access to some great beaches and swimming spots from Gruz.
If you aren't sure of exactly where to stay in Dubrovnik, here are some of our favorite accommodation recommendations for every budget!
Located inside the old stone walls of Dubrovnik, Hostel Angelina is the perfect place to base your stay. We love the location, being right on the pulse of Dubrovnik Old Town!
The Dubrovnik hostel is clean, comfortable and air-conditioned! There is a great communal kitchen, a relaxing lounge, a terrace with amazing views, and fun and friendly staff! This place scores high on all levels.
Located right in the center, this apartment s surrounded by restaurants, ATMs, coffee shops and supermarkets. Tourist attraction areas are also in a fifteen minutes walking distance. The house has 2 bedrooms and 1 bathroom and it's fully furnished with necessary amenities and has maps and flyers around to help one navigate the city.
Best Budget Hotel In Dubrovnik – Berkeley Hotel
Berkeley Hotel is just a stone's throw away from the Gruz harbor, making it ideal for anybody traveling by boat or ferry! This place is really well looked after and modern, with an easy going atmosphere. While Berkeley Hotel is located in a fairly quiet area, it is still close enough to walk to the hub of the old town. The staff here are friendly and attentive, while the hotel offers some quality amenities and extras.
Best Luxury Hotel In Dubrovnik – Hotel Excelsior
This Hotel has it all! Luxurious and convenient with amazing attention to detail. Any stay at the Hotel Excelsior is sure to be something special. WIth unbeatable views across the Adriatic sea, and being only a few steps away from one of Dubrovnik's best beaches, you will be in paradise here. The amenities at this hotel are absolute quality in order to provide you with the perfect Dubrovnik accommodation!
There are so many ways to fill up your backpacking itinerary for Dubrovnik, but you will first need to know how you will be getting around! While this city is pretty compact, you will still need to do a bit of moving around.
First of all, walking is the number one way to get around Old Town. If you are based within, or around, the old stone town of Dubrovnik, then all you need are your feet! The Old Town is traffic free, meaning you can only walk around here! As this is where most of your Dubrovnik itinerary will take place, walking will be your most common method of getting around.
Renting a car is a brilliant way to see more of the city though. Dubrovnik (and the Croatian coast as a whole) has some fantastic coastal roads and driving routes! Renting a car is one of the best ways to get around this country and experience it in all of its glory. Driving in Dubrovnik is relatively stress-free, and renting a car can be pretty affordable.
Dubrovnik also has a reliable bus system. Whether you are looking for a long distance trip or a short one around town, the busses are trustworthy and easy to use. This would be the first choice for public transport as it is also the most affordable option out there.
Taxis and Uber are also good choices here. They may be a little bit more expensive than buses, but as a whole, taxis in Dubrovnik are reasonably priced and are an efficient transportation method.
Getting around the city is easy, and should not be something to worry about at all during your visit. Let's take a look at some of the best places to visit in Dubrovnik.
Walk The Old City Walls | Game Of Thrones Tour | Cable Car Up Mount Srdj | Banje Beach | Walk Down The Stradun Of Dubrovnik | The Rector's Palace and Cultural Historical Museum
Your first day in Dubrovnik will be full of fun, sun, and interesting history! Here are some top activities to do.
Day 1/ Stop 1 – Walk The Old City Walls
Why it's awesome: The Old City walls are one of the most famous features of Dubrovnik, offering unbeatable views over the city!
Cost: $30
Food nearby: Cool off with a gelato or icy beer on top of the wall during your walk! You will pass a cafe about halfway along the wall offering refreshments and cold drinks.
If you have only 1 day in Dubrovnik, then a stroll around the old city walls is your must-do activity! The Old Town is surrounded by thick, formidable walls that were built as early as the 10th century. The walls were originally built to protect the city from invaders, but today they provide jaw-dropping views over Dubrovnik!
The walls are 2km long, and walking them should take you around 2 hours to complete. If you would like to learn more about the fascinating history of this city, then group guided tours are available.
Along the way, you will pass the Lovrijenac Fortress. Then, as you rise up an impressive cliff, you will walk over St. John's Fortress, or climb Minceta Fortress. There are countless sights to enjoy along this walk, with views over the Adriatic coast and Lokrum Island that are completely unparalleled.
Insider tip: We recommend doing this walk in the early morning or evening, as it can get seriously hot up on those walls during midday!
Day 1/ Stop 2 – Embark On a Game Of Thrones Tour
Why it's awesome: See landmark Game of Thrones sites and props up close, all with an informative guide.
Cost: $50
Food nearby: Bistro Revelin can be found close to your tour, offering delicious food in a very special setting. Enjoy some of the best seafood and local favorites while looking out over the picturesque harbor. A great place for lunch, dinner or a sundowner!
If you are a Game of Thrones fan, then this tour is the ultimate experience! Taking one of these guided walking tours will let you step right into the world of Game of Thrones by walking around Kings Landing and other important sites of the show.
Your guide will point out various places of interest along this tour, as well as show you some real props used in the filming of Game of Thrones! You will get to learn about the cities history through the various Dubrovnik landmarks on this tour, as well as a very interesting Game of Thrones information! This is an unbeatable experience for any fan of the show and a great way to celebrate the season finale.
Day 1/ Stop 3 – Ride The Cable Car Up Mount Srdj
Why it's awesome: Reach the summit of Mount Srdj, towering above the town, by cable car.
Cost: $25
Food Nearby: The Panorama Restaurant and Bar is located right on the top of Mount Srdj. There really is no better place to enjoy a cold drink or bite to eat than here. The views over Dubrovnik are incredible, as is the tasty food!
In order to get the absolute best views of Dubrovnik, you will need to summit Mount Srdj. This mountain stands above the Old Town and standing on top of it offers an experience like no other.
The cable car takes you up and back down Mount Srdj for extra convenience. If you enjoy nature and more active leisure, then walking one way is also a great option! The walk up to the top is not too demanding, and it offers such a peaceful break from the busy hub of Dubrovnik.
Take your time to explore a little while on top of Mount Srdj, and maybe grab a cold beer at the bar at the top! This is a perspective of the city that you just can't get anywhere else.
Insider tip: Hiking to the top is a brilliant idea, but best done in the early morning before the full heat of the sun comes out! Then catch the cable car down for an easy descent.
Day 1/ Stop 4 – Soak Up The Sun At Banje Beach
Why it's awesome: One of the most loved beaches and swimming spots in Dubrovnik, located a few steps away from the Old Town.
Cost: Free!
Food Nearby: Banje Beach Club is found directly on the beach – the perfect setting for a meal or some drinks! By day, this is a stellar restaurant offering a good selection of local foods. By night, however, this place transforms into a vibrant club! This is the perfect place to grab a tasty lunch, dinner, beach cocktail, or go for a night of dancing!
Banje Beach is one of the best beaches in Dubrovnik and is found just outside the city walls. It's the ideal stop to enjoy some Croatian sun, sand, and warm, crystal clear waters!
You can rent an umbrella here for a day of chilling on the sands. This is also an excellent place to cool off in the Adriatic sea on those hot summer days. The beach has some fun water sports available, and a day at the beach is always full of activity!
No holiday in Croatia would be complete without spending some quality time on the beautiful beaches. This is definitely one of the best in Dubrovnik, and its convenient location makes it perfect to slot into your Dubrovnik itinerary!
Insider tip: This beach can get pretty busy in high season, so arrive early if you want to secure a great spot for the day!
Day 1/ Stop 5 – Walk Down The Stradun Of Dubrovnik
Why it's awesome: One of the most beautiful and lively pedestrian walkways in Europe, where all of the energy of Dubrovnik can be experienced.
Cost: Free!
Food Nearby: Cafe Festival is located right on the Stradun, offering absolutely perfect coffee, cake, wine and more! This is a historical cafe with a great atmosphere! The perfect place to sit and watch the energy Dubrovnik go by.
The Stradun is the main walkway through the Old Town, and it is where most of the action and energy of Dubrovnik can be experienced. Walking down here is an inevitable part of your Dubrovnik itinerary, so be sure to take the time to appreciate all that is going on around you.
The Stradun is famous for its smooth white limestone paving. Many of the buildings along here date back to the 17th century, while the street itself started off in 1468. This is possibly the best place in Croatia to admire the local architecture.
There are loads of amazing cafes, restaurants, bars, and shops along the Stradun. Take the time to stop at one and enjoy the unique offerings.
Day 1/ Stop 6 – The Rector's Palace and Cultural Historical Museum
Why it's awesome: The city's ancient palace now houses a fascinating museum. Exploring the beautiful building is just as fun as witnessing the interesting displays on offer.
Cost: $12 – 18
Food Nearby: Gradska Cavana Arsenal overlooks the old harbor and calm waters of Dubrovnik. This is the ideal setting to sit back and enjoy a special meal after a long day of sightseeing. The menu is focused on Croatian and Mediterranean cuisine with lots of fresh seafood. The waterfront setting is about as good as it gets!
The Rectors Palace was designed in 1435 and has had some work done on it over the centuries. This is one of the most well-preserved buildings in Dubrovnik, offering you a stunning example of Gothic and Renaissance style architecture.
Inside the Palace is the Cultural and Historical Museum. There are a great number of interesting displays around here, as well as many famous artworks by Venetian and Dalmatian artists. Walking around this palace is a brilliant way to spend some time during your day.
If you go for the cheaper ticket, you will only have access to the Rector's Palace Museum. However, the more expensive option will give you access to the Maritime Museum, Ethnographic Museum, Revelin Fort, Natural History Museum, the Contemporary Art Museum, and the home of Martin Drzic.
Insider tip: If you are interested in history and museums, then spend an afternoon visiting all of the above-mentioned places with a single ticket. They are within easy reach of each other!
Lokrum Island | The Old Town's Various Sites Of Interest | St. John's Fortress | Dubrovnik Sea Kayak Tour | The Franciscan And Dominican Monasteries
There is still so much to do and see in this amazing city. Here are more activities to add to your Dubrovnik itinerary.
Day 2/ Stop 1 – Explore Lokrum Island
Why it's awesome: This island is situated just 600m off the coast of Dubrovnik. This is the perfect place for a full or half day adventure, with many activities and things to see on the island.
Cost: $18
Food Nearby: Lacroma restaurant is located on the island, close to the monastery and the botanical gardens. This is a really enjoyable place for a special lunch on Lokrum. If you are looking for something a little more casual, then the snack bar just up from the quay offers a simple variety of food, drinks, and gelato to enjoy on the island.
Lokrum Island lies just off of Dubrovnik Old Town. This island offers the perfect little escape from the city, with its serene natural beauty. The only residents on this island are the rabbits and peacocks, making a visit here feel more remote than it actually is!
Take a ferry from the old port in Dubrovnik (they leave every half hour) for the 15-minute voyage to the island. Once on Lokrum, you could spend a whole day or just keep it to a short visit if you only have 2 days.
Lokrum Island is famous for its ancient Benedictine monastery, which you can explore and learn about. Although the monastery is in ruins, it is still an interesting visit. There is a stunning botanical garden on the island which you can explore. Lokrum is also home to a large rocky nudist beach, as well as having many great swimming spots available around the island.
You can take a hike up to Fort Royal if you really want to enjoy the sense of nature and calm on the island. There is even a mini dead sea on Lokrum that you can relax and float in! Otherwise, the island makes for a fantastic place to just picnic and slow down.
This is an enjoyable stop when touring Dubrovnik, and it offers an easy escape from the busy streets of the Old Town!
Insider tip: Pack bottled water and snacks, as the island is fairly large and uninhabited
Day 2/ Stop 2 – Discover The Old Town's Various Sites Of Interest
Why it's awesome: Dubrovnik Old Town is loaded with interesting landmarks and buildings! Take a walk around this area to discover the many different historical places within the city walls.
Cost: Free!
Food nearby: Make a stop at Soul Caffe in the Old Town for a delicious refuel! This little cafe has some amazing cakes, croissants, sandwiches, and coffee. The vegetarian and vegan options here are good too. The perfect stop for a light meal or afternoon treat.
The Old Town of Dubrovnik is a fairly small and compact area, but it is full of historical and significant sites! Walking around here is free, and with a good understanding of what to look out for, you can go on an amazing Dubrovnik walking tour by yourself.
Definitely look out for the Square of Loggia – a historically important gathering point in the city. Around here you can also find Orlando's Column, the famous Loggia of the Bells (dating back to 1480!), and a 15th-century clock tower. There is so much important detail everywhere to marvel at.
Stopping at the big fountain of Onofrio is a must! This fountain has played an important role in the history of Dubrovnik, and it is considered a very special place in the city. Next door is the St. Saviour Church – a beautiful and incredibly old church with an interesting story.
Of course, you will have to pass the city gates. Pile Gate is the main and most famous entrance to Dubrovnik. This gate surrounded by a moat used to be a crucial point of defense in the city. Today it houses a pretty garden and is used to make sure that only pedestrians can enter the city.
Besides these attractions, there are many statues, churches, fountains, squares, and buildings that have played an important role in the city. Your Dubrovnik itinerary should be full of just walking around the Old Town and admiring its many points of interest.
Day 2/ Stop 3 – Visit St. John's Fortress
Why it's awesome: An impressive and significant fort on the edge of the Old Town, housing the Maritime Museum and the Aquarium of Dubrovnik.
Cost: $17
Food Nearby: Vino and Ino is a popular wine bar just around the corner from the Fortress of St. John. This place serves some of the best coffee in the city, as well as lots of local wine options! There are craft beers, cocktails, and excellent snacks. A good place to unwind after a busy day.
Dubrovnik is a city that is full of history, and St Johns Fortress is one of the best places to experience this. The fortress is an impressive building set on the outside of the Old Town. Exploring the fortress and learning about its age-old history is fascinating, but so are the attractions found inside of it!
The Maritime Museum of Dubrovnik can be found in St John's Fortress. This is a brilliant place to learn all about the important maritime history of Dubrovnik. As this is a port city, there is so much to see and learn here!
Below the museum is the Aquarium of Dubrovnik. This is a fun place to experience and learn more about the natural life in the ocean around you.
Adding a stop at St. John's Fort to your Dubrovnik itinerary is great for any history lover. You will get to learn a lot about the city around you, and its important relationship to the sea.
Day 2/ Stop 4 – Take a Dubrovnik Sea Kayak Tour
Why it's awesome: Experience the impressive city of Dubrovnik from a different angle with this guided kayak tour
Cost: $30
Food nearby: Bon Appetit Bistro-Pizzeria is a charming gem of a spot offering you some great food! This little restaurant in the Gruz area has a fun vibe and totally delicious food. Pizza, pasta, Mediterranean and Croatian food are all on offer here. There are also some tasty cocktails to enjoy after your paddle!
While Dubrovnik is a stunning city to walk around and experience from land, taking a kayak shows you it from a new perspective! A Dubrovnik sea kayak tour is such a fun way to get outside and enjoy this ocean city.
You will embark on a group tour guided by an experienced professional. Your tour will take you past the ancient walls of the Old Town, and along the beautiful Croatian coast. This is a unique experience, and it is highly recommended to those who like to get outside and enjoy the sea air!
Insider tip: Make sure that you are well protected from the sun with a hat and sunscreen, as a kayak tour in Dubrovnik could lead to some serious sunburn!
Day 2/ Stop 5 – The Franciscan And Dominican Monasteries
Why it's awesome: The Dominican and Franciscan Monasteries are architectural beauties with a museum and library inside.
Cost: $25
Food Nearby: Poklisar is a great restaurant next to the Franciscan Monastery, offering tasty food in a romantic setting. The local Croatian dishes are really well done here, while there are also some mouth-watering pizzas on offer. This is a lovely restaurant for a port side meal!
The Dominican and Franciscan Monasteries are two beautiful religious buildings well worth adding to your Dubrovnik itinerary. The Franciscan Monastery houses an amazing library and medieval pharmacy, with all kinds of interesting items on display. This is one of the most interesting Dubrovnik things to do!
There is a monastery museum that is full of 15th and 16th-century religious paintings, as well as important relics and historical objects relating to these monasteries. This museum is well worth the visit and we'd recommend heading there on day 2 of your trip.
The Dominican monastery has an interesting history, and it was so big that the city wall had to be moved during its construction! There are tours of these monasteries available, and any visitor will leave a whole lot more clued up on the fascinating history of Dubrovnik!
Coast on a Boat Tour | Trsteno Arboretum | Enjoy Some Shopping
If you will be spending 3 days in Dubrovnik, or more for that matter, you will need to add some extra activities to your Dubrovnik itinerary! Here are some more fun activities to experience while visiting this city.
Explore the Coast on a Boat Tour
Boat tours are available around Dubrovnik and can cater to a variety of groups and budgets
Visit famous sites such as the blue cave and Elaphiti islands
Private speedboat rentals are also available
One of the main highlights of Croatia is its pristine coastline! If you will be spending more than 3 days in Dubrovnik, and want to experience more than just the city, then definitely consider adding a boat tour to your Dubrovnik trip itinerary.
Depending on how big your group is, you can organize a private skipper and speedboat to show you around some of the best places along the Croatian coast. The azure warm waters, natural islands, and dramatic scenery make this coast one of the most beautiful in the world.
Enjoy a day trip to the Elaphiti islands where you can swim in crystal clear waters and explore hidden beaches. Take a trip into a shimmering blue cave, and see plenty more fantastic sights. The trips can often be customized to your specific requirements.
Your boat tour will come complete with a professional and knowledgeable skipper to show you around. However, there is also the option of renting your own private boat for the day. Prices start at around €280 for 4 hours so you'd really be spoiling yourself (which you totally deserve). You can anchor the boat anywhere you please for a spot of free diving too!
Visit the Trsteno Arboretum
Gardens are grown by the noble Gozze family where they lived just outside of Dubrovnik
Consists of a wide variety of trees and plants, some of which date back to the age of Columbus!
A peaceful natural break from the city
The Trsteno Arboretum is a lovely thing to add onto your Dubrovnik itinerary. This arboretum was started centuries ago when ships captains would return to Dubrovnik with exotic seeds and plants in the late 1400s.
If you love being outdoors and appreciating the tranquility of nature, then a trip to this arboretum is well worth it. There is a wide variety of plants here, all grown in particularly well-kept grounds.
Enjoy Some Shopping!
Dubrovnik is full of many interesting shops, littered all over the Old Town
Some of the best sights to experience in this city can only really be enjoyed through exploring the many streets and alleyways
Between the different shops, you can also come across outdoor market stalls and street artists
Whether you only have a 3-day itinerary in Dubrovnik or longer, you can't escape the many shopping opportunities in the city! Old Town Dubrovnik gets so much of its charm from the many different shops and artisans placed along its streets.
You could spend ages wandering around the walkways and alleys of the old city, looking into all of the different shop windows. Simply wandering around the stone city of Dubrovnik and looking around you, between popping into the various shops, has got to one of the best ways to experience this city!
Dubrovnik is a city that is heavily focused on tourism. One of the great things about this is that the city caters well to its visitors, including their safety!
If you are planning a trip to Dubrovnik, then safety should not be a consideration. The city, just like Croatia in general, is very safe, and it welcomes all visitors warmly. Walking around Dubrovnik alone is perfectly normal, and it should definitely not be something to worry about.
However, as with any other European destination, you will need to exercise caution where you need to. Keep your valuables and belongings close to you and make sure you know how to hide your money. If you are in a crowded area then be even more vigilant, as this is when pickpockets may strike. Don't wander around alone at night, or walk the streets alone while intoxicated – these can make you an easy target. If possible, stick to the area you've chosen to stay in.
Much of the safety in Dubrovnik also comes down to the ocean. If you are swimming, kayaking or boating, make sure that you know what you are doing! Be careful of currents, waves, rocks and any other dangers that the sea can present.
Don't Forget Your Travel Insurance for Dubrovnik
World Nomads' mission is to support and encourage travellers to explore their boundaries. They offer simple & flexible travel insurance, and safety advice to help you travel confidently.
They've been doing it since 2002 – protecting, connecting, and inspiring independent travellers just like you.
Get a quote below or read our in-depth review!
World Nomads provides travel insurance for travelers in over 100 countries. As an affiliate, we receive a fee when you get a quote from World Nomads using this link. We do not represent World Nomads. This is information only and not a recommendation to buy travel insurance.
If you are looking for more things to fill out your 3-day itinerary in Dubrovnik, then consider taking a few day trips from the city! While Dubrovnik is the kind of place you can spend weeks in, Croatia is a country that has a great deal on offer. Be sure to make the most out of your 3-day itinerary in Dubrovnik with these day trips from the city!
Peljesac Peninsula Wine Tasting Tour
Croatia is well known for its fabulous coast, natural beauty, and age-old history, but the country also produces some unique and delicious wines! Take a day tour from Dubrovnik to experience the stories and tastes behind Croatian wine.
This 7-hour private tour takes you from the city out to the renowned Peljesac Peninsula. This is where some of the country's best and most famous wines are grown. You will get to taste, appreciate and learn all about the areas unique flavors and bouquets.
Along the way, you will get to stop to look at the medieval walls of Ston, a great addition to this tour!
Day Trip to Korcula
This 9-hour tour from Dubrovnik takes you out to the stunning island of Korcula. This is one of the most charming places to visit in Croatia, and is definitely a trip that you won't forget any time soon!
The tour lets you explore the old town of Korcula, a truly beautiful and fascinating place. This was the birthplace of Marco Polo! You will get to learn a great deal about the culture and traditions of medieval Korcula.
The tour also includes a visit to a local winery where you will get a private tasting! This is a fantastic way to expand your Dubrovnik itinerary.
Full Day Trip to Montenegro Coast
This 12-hour tour is a brilliant addition to your trip to Dubrovnik. You will get to experience the stunning coast of Montenegro and explore the many gems that this area has to offer.
Day trips from Dubrovnik don't get better than this! As your luxury Mercedes coach takes you in style, you won't be able to help but feel relaxed. You will also get to explore the beauty of the Mediterranean's largest bay, as well as the absolutely charming town of Kotor.
Kolocep Island: Hiking and Swimming Day Trip
This 7-hour tour is well suited for nature lovers and adventurers looking for one of the most exciting day trips from Dubrovnik! You will get to experience the country's southernmost inhabited island, Kolocep.
On your visit, you will get to go on an amazing 3-hour hike through a Mediterranean oasis. The entire time you will be surrounded by natural beauty, showing you just how stunning Croatia can be.
Have some fun while diving off cliffs, swimming in the crystal clear waters, and discover hidden places on the island!
Old Town and Magic Island Catamaran Tour
Possibly the best way to experience the Croatian coastline, take a day trip on this luxury catamaran to get a unique perspective of Dubrovnik's city walls.
This is a great tour to fit into your weekend in Dubrovnik, as it covers quite a few important sights. You will get to explore the unspoiled Lokrum island, sail around Dubrovnik Old Town, and get a guided tour of the botanical garden. Between all of this, you will get to set sail in the best way possible – on a comfortable luxury catamaran!
Find out what people want to know when planning Dubrovnik itinerary.
Conclusion
Dubrovnik is one of the most exciting and interesting places that any traveler could visit! Between its seriously rich history, natural beauty, and adventurous activities, your vacation in Dubrovnik is bound to be an experience you won't forget!
Dubrovnik attractions are versatile and abundant, with something out there for everyone. Hopefully, this guide to your ultimate Dubrovnik itinerary has given you a better understanding of this magical city!
We love this city for all that it has to offer, and think that the various Dubrovnik points of interest are some of the finest in the world! Croatia is definitely one of the most fun destinations when backpacking in Europe, and Dubrovnik has got to be the country's absolute gem!
Now that you know about all of the exciting things to see and do in Dubrovnik, we hope that you get out there and see this amazing city for all that it has to offer!
---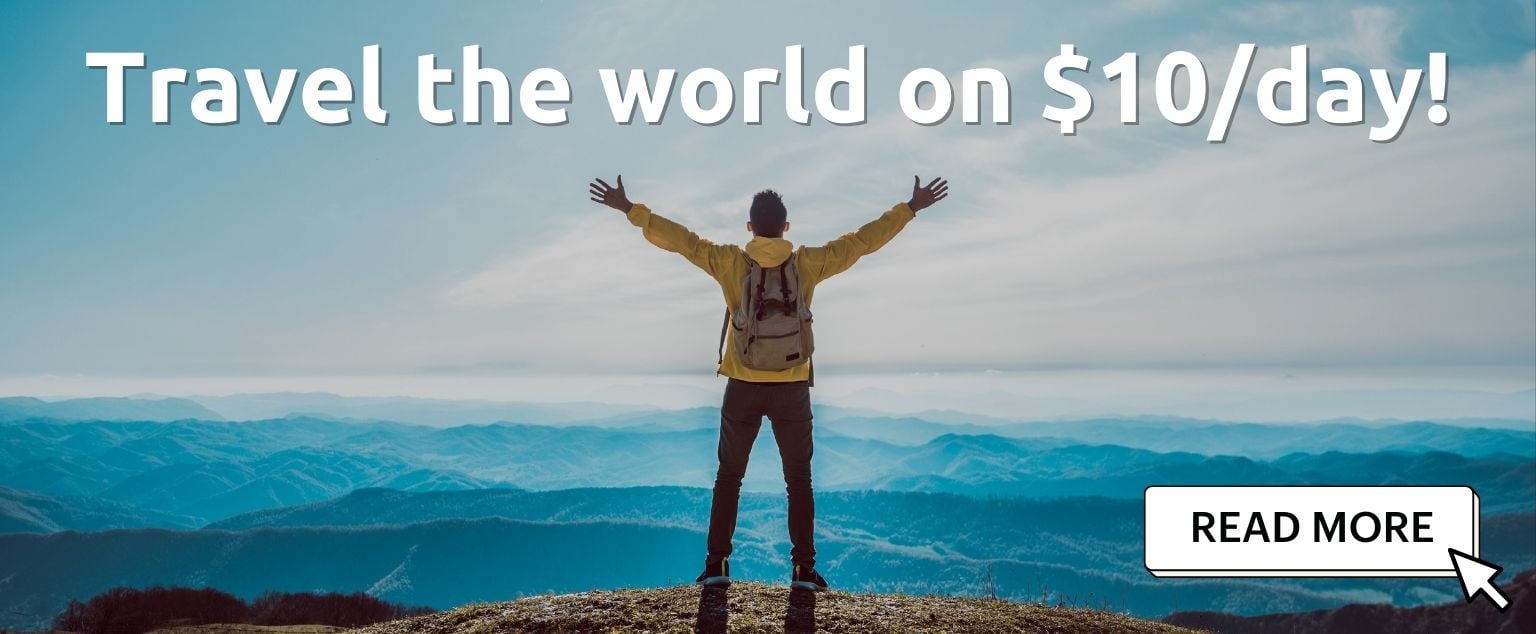 And for transparency's sake, please know that some of the links in our content are affiliate links. That means that if you book your accommodation, buy your gear, or sort your insurance through our link, we earn a small commission (at no extra cost to you). That said, we only link to the gear we trust and never recommend services we don't believe are up to scratch. Again, thank you!