If you're finding yourself feeling strung out lately and in need of some time to nurture your physical and emotional health, then it could be a sign you need a yoga retreat!
Yoga retreats offer you a break from day-to-day life, a chance to improve your fitness and calm your mind through this physical meditative process.
When it comes to choosing a place for your retreat, Croatia should not be underestimated. The country's wellness scene is growing, and thanks to Game of Thrones, more people are recognizing it for its history and culture, and beautiful nature spots and islands to explore.
Being surrounded by all this nature and local history is the perfect backdrop to calm your mind and senses.
But if you're not sure how or where to find yoga retreats in Croatia, you've come to the right place. In this guide, I'll be showing you what you need to look for, how to choose the right retreat for you, as well as listing the top Croatia yoga retreats.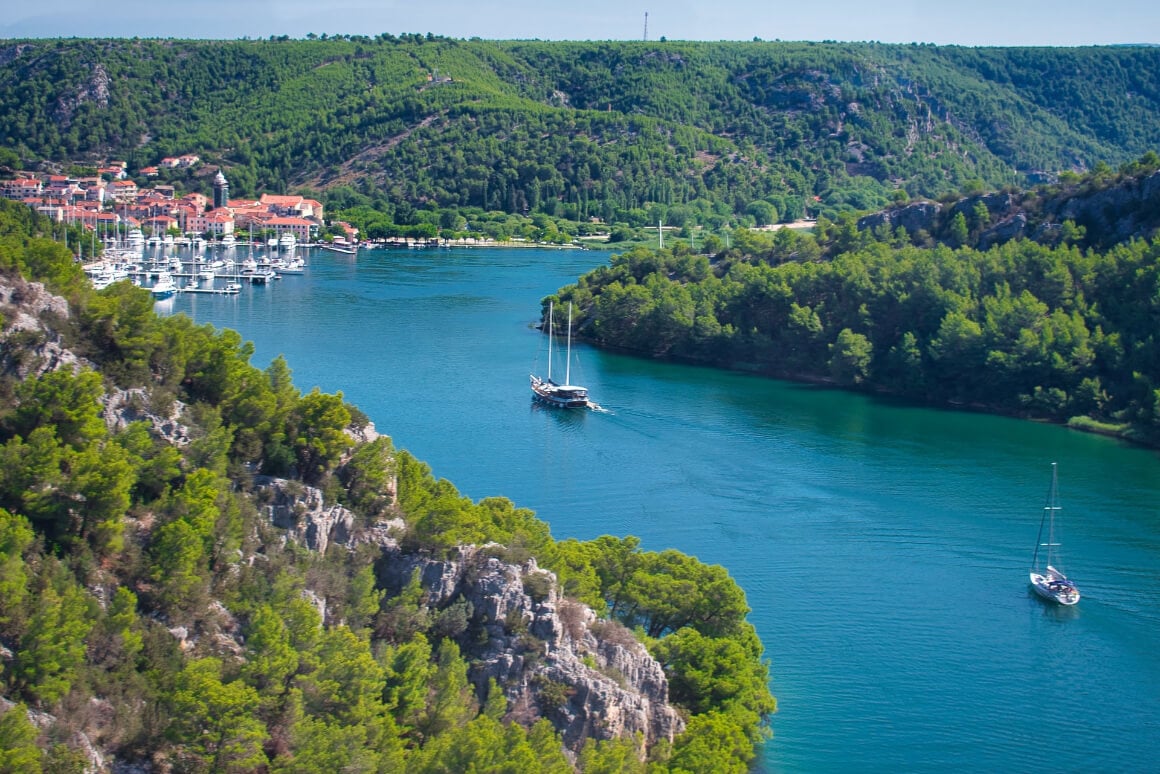 Why Should You Consider a Yoga Retreat in Croatia?
A yoga retreat is for anyone who wants healing, growth, development, and time away from the modern world to work on their yoga practice. You don't have to be a yoga fanatic to get something from this kind of retreat. In fact, you don't have to know anything about yoga at all.
A yoga retreat isn't about showing off how well you can do a headstand. It's about taking time away from your busy life to focus on yourself and reap the benefits of yoga – such as reducing stress, improve mental health and body strength.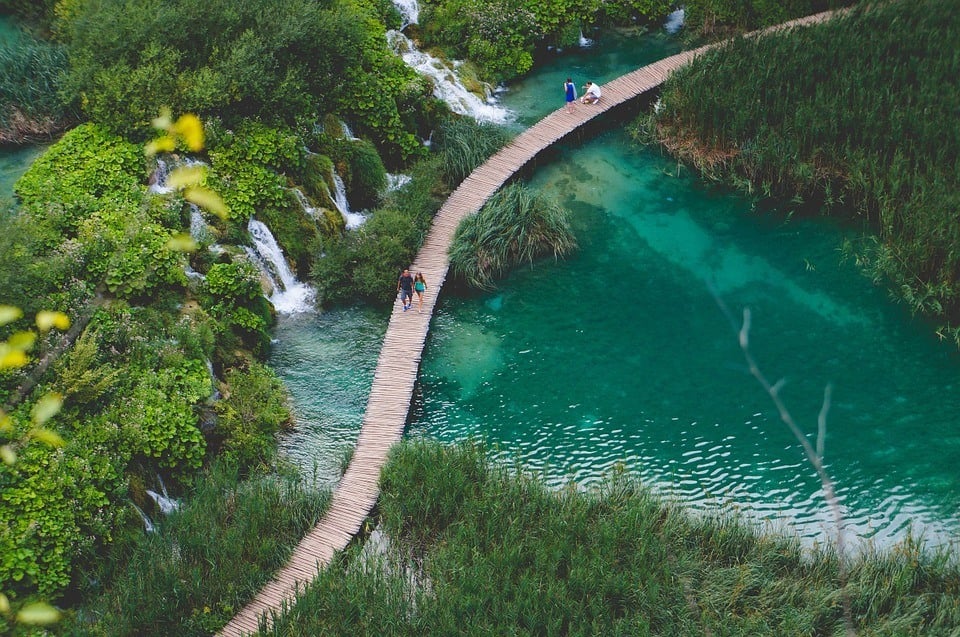 A yoga sanctuary takes you out of the modern world and gives you the space and tools to make some changes to your life. It teaches you fundamental skills and practices that you can take home and incorporate into your daily life.
You'll eat delicious food, learn new skills and techniques, and spend time around like-minded people. You'll also likely experience other wellness practices such as meditation and breathing exercises, all of them designed to improve your physical, mental, and emotional health.
What Can You Expect from a Yoga Retreat in Croatia?
Croatia has quite a few yoga retreats to choose from and one thing they all have in common is, of course, yoga. Most retreats offer classes that are tailored for all levels, so it doesn't matter whether you're an expert or a beginner, you'll still be able to learn and participate.
Most of the time, the classes are drawn from a variety of different yoga traditions. This means you can learn the most effective techniques that work for you. However, if you love one type of yoga, you'll find it more difficult to find a yoga sanctuary that specializes in one form or another.
You should also expect other wellness practices to be part of the package. These are things like meditation or breathwork, and sometimes even one on one sessions.
One thing you can be sure of is that your retreat will be located in beautiful natural landscapes where you can spend time outdoors and soak in the natural beauty and healing power of nature.
Food and accommodation are usually included in the retreat price, though the amount of luxury-level changes from retreat to retreat. Most retreats offer vegetarian or vegan meals, though some will provide meat if that's what you prefer.

Unlock Our GREATEST Travel Secrets!
Sign up for our newsletter and get the best travel tips delivered right to your inbox.
How to Choose the Right Yoga Retreat in Croatia for you
Choosing the right yoga retreat in Croatia is not an easy task. What is right for you, may not be right for the person next door, and what makes the right retreat for you is a highly personal question to answer.
To help you figure this out, think about what you most want and need from the retreat. Do you want to improve your fitness levels or are you looking for a more spiritual connection? Do you want a yoga retreat to be intensive, or are you looking to relax?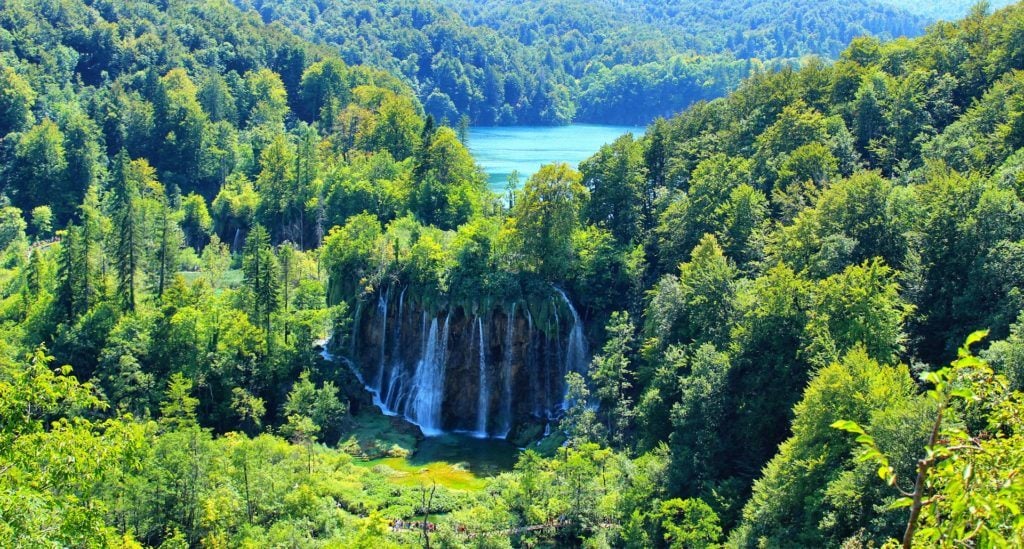 Doing this internal search will help you determine your goals for going to a yoga retreat, which will give you more of an idea of the kind you're looking for.
Once you've gone through this process, it's time to look at some of the more practical parts of making your decision.
Location
Croatia is one of the prettiest countries in the world and you can explore a lot of Croatia during your yoga retreat. Despite its relatively small size, Croatia has several locations that have become popular in the wellness industry, and yoga sanctuaries have sprung up around these locations.
If you're interested in history and secluded beaches, then look for a retreat in Istria. This is the north-western corner of Croatia and offers a more secluded experience while you carry out your wellness activities.
If you have your heart set on the island lifestyle, then you should check out the retreats on Hvar Island. This is one of the top party islands in the world and yet it still offers beautiful natural environments and beaches, as well as a calming atmosphere for a yoga retreat.
And finally, you have the Dalmatian Coast, which boasts absolutely stunning natural landscapes, beautiful beaches, and a popular tourist scene, which means lots of amenities and entertainment options for visitors.
Whichever city in Croatia you decide to choose, remember that yoga retreats tend to be in more remote locations, so even if you choose one in the city it's likely to be on the outskirts near the best nature spots.
Practices
Obviously, all of the yoga retreats in Croatia offer yoga classes. However, the type and frequency of the classes vary widely.
If you're looking for a more relaxed experience, then look for a retreat that offers one class a day. For people who want more than that, you can also find retreats that offer multiple classes a day and a fully-planned Croatia itinerary. Just remember that you'll need to be a little more fit to enjoy this kind of retreat.
The type of yoga varies wildly across different retreats. Most of them offer classes that integrate a combination of different yoga styles. This will allow you to enjoy the best techniques from different yoga traditions.
If you're a beginner, then look for a retreat with Hatha yoga, as this will teach you the basics of the practice. But if you're more experienced, then you can choose a retreat that offers almost any type of yoga, which will allow your practices to expand rapidly.
Along with yoga, most retreats offer meditation, mindfulness, or breathwork, as these go naturally with yoga. You can also find retreats that offer a variety of wellness or alternative practices, from reiki to sound healing, energy work, and detox.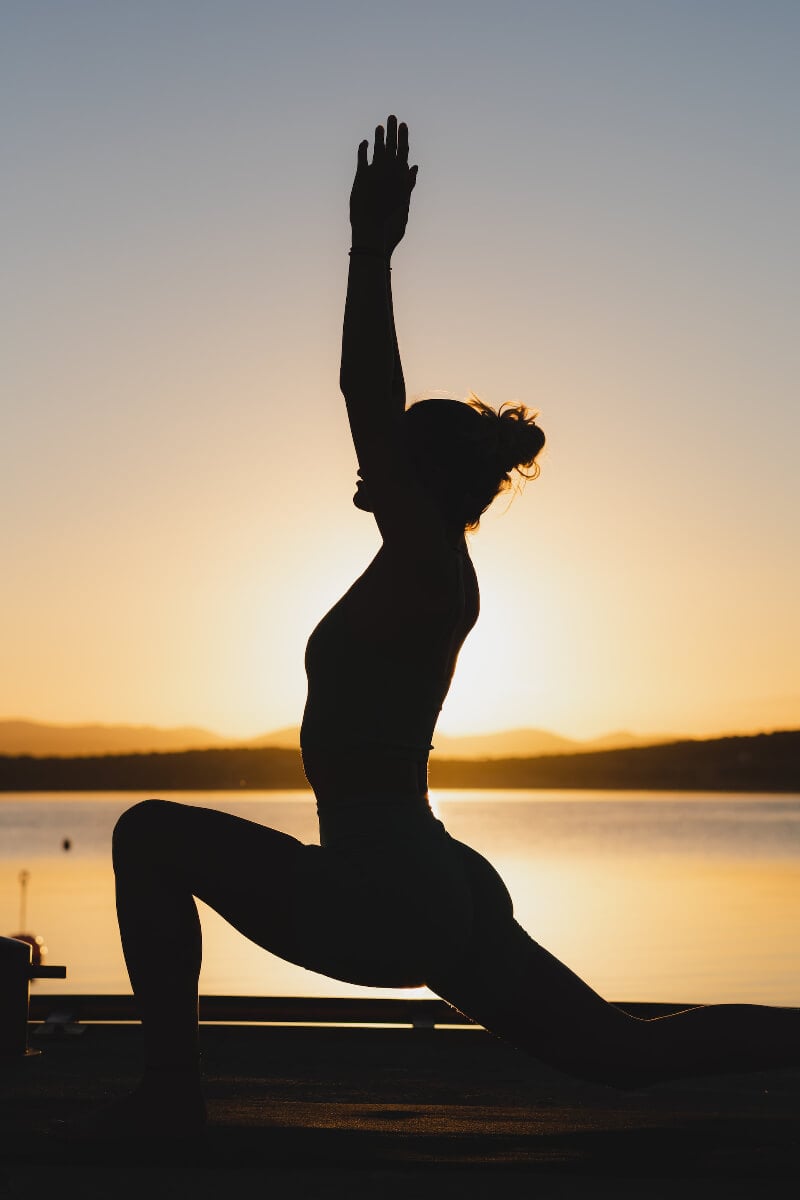 Price
Most of the retreats in Croatia are actually quite reasonably priced. This is partly because of the duration of the retreats.
The most expensive retreats are the longest, which often cram in a lot of classes, workshops, and other activities into their days as well. So basically, if you want a deeper and more intensive yoga experience, you will need to pay for it.
Another factor that influences the price is the accommodation. If you're looking at more affordable retreats, then you can expect to stay in accommodation that's comfortable but basic.
On the other hand, the more expensive retreats often offer large private rooms with lots of extras, so if you're used to a little more luxury, then make sure that you pay attention to this factor.
Perks
Croatia is a country that's known for its outdoor activities and experiences, and this is one of the biggest perks of going on a yoga retreat.
If you're an active person, then you can find a retreat that offers outdoor activities such as hiking the best hikes in Croatia as part of the experience. Other perks a retreat might include are surfing, scuba diving, and exploring some of the best landmarks and attractions.
If you don't like group activities, then you might consider a retreat that offers private sessions and solo workshops and classes.
Duration
Most of the yoga retreats in Croatia are between 3-7 days. This means they'll be easy to fit into a larger itinerary of the country. It also makes them more affordable for people who are on a tight budget.
However, don't think that you won't get as many benefits going on retreat for such a short time either. It's all about how much effort you put in. So, if you really focus on your retreat goals, you'll be able to make movement toward them no longer how short your time is.
There are a couple of longer options that go from two weeks up to a month. These tend to focus more on participants who want to become yoga teachers, so they go very deeply into the theory and practice of yoga.
You obviously don't have to become a yoga teacher after going to one of these retreats, but you'll need to be very interested in the philosophies of yoga to make it through.
The Top 10 Yoga Retreats in Croatia
Now you know what to look for and what to expect from Croatia yoga retreats. Now it's time to take a look at my top picks of the best yoga retreats! Enjoy…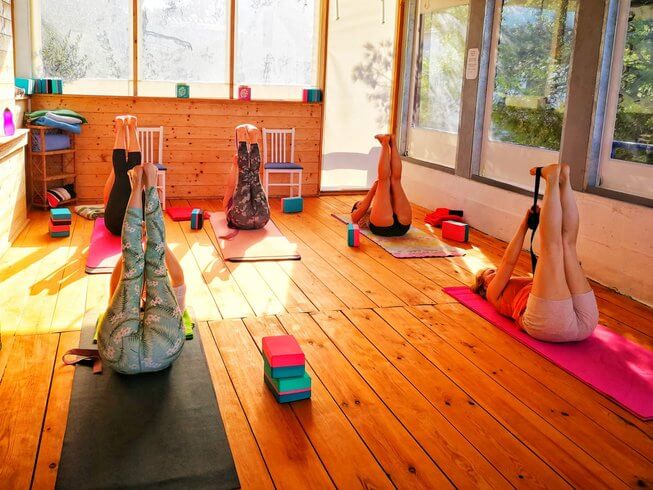 Razanj is one of Croatia's hidden gems. It's located between Rogoznica and Marina on the coast and features amazing beaches and coast as well as a calming, warm, small-town feel. It's the ideal place to slow down, work on yourself, and connect with nature.
During your retreat, you'll learn how to center yourself and find inspiration and peace with daily yoga and meditation classes. The classes are for beginners and intermediate levels and focus on Hatha and Yin yoga to keep things simple and memorable.
You'll also have the chance to use the in-house yoga shala overlooking the bay so that you can develop your own practice with the best views that nature can offer right in front of your eyes!
$$
Paklinski islands, Croatia
As a woman, you probably spend more time than necessary focused on other people. Going to a yoga retreat in Croatia is your chance to change that, just for a little while, and to fully take care of your soul, mind, and body.
This yoga retreat is only for women and is located on the Paklinski Islands, which are just off the southwest coast of the island of Hvar.
The retreat's focus is on rejuvenation and during your stay, you'll have a magical experience with daily Hatha yoga classes, workshops on nutrition and chakras, as well as more normal tourist experiences.
You'll have the chance to go island hopping when you aren't doing yoga, have dinner with a local family, and take a boat trip around the islands to soak in the beauty of the natural setting. If you need to come back to yourself and gain healing, this retreat is the ideal way to do it.
If you're on a tight budget, then why not spend 3 days in retreat in beautiful Tuhelj? Located in Krapina-Zagorje County in northern Croatia, this little-known village is surrounded by sunny countryside in every direction.
Although this yoga retreat is very affordable, you'll enjoy a lot of alternative therapies and have lots of chances to grow and heal during your stay.
The retreat offers twice-daily yoga classes focusing on Nidra yoga as well as some unusual offerings like an Agnihotra fire ceremony and Crystal therapy, which can help you add more beauty and peace to your home.
During your retreat, you'll stay in the Maya Yoga House, a warm and welcoming place that's surrounded by nature. You'll also be able to visit the famous Wellness and Spa Center in the village for beauty and healing treatments!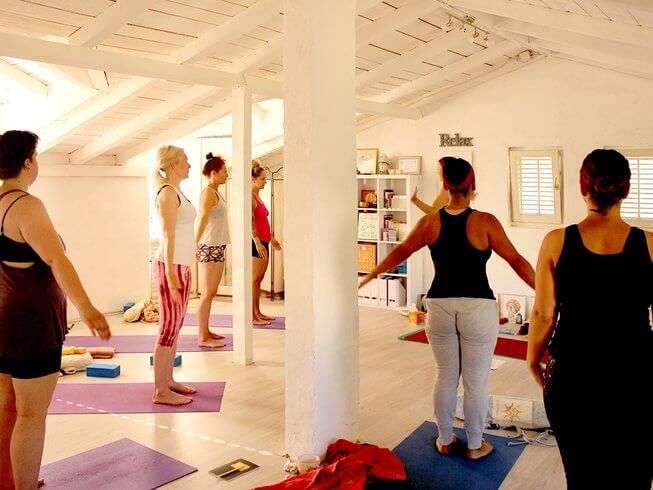 Yoga can be a way to relax and a soothing form of exercise or it can be more. And at this retreat, you'll tap further into the spiritual side of yoga than you probably ever have before.
You don't have to be any particular religion to get benefits from this retreat, it's more about regaining balance and finding your natural state of bliss in a safe and supportive environment.
The instructors will teach you how to integrate the yoga lifestyle into your life with daily holistic yoga sadhana sessions, workshops on meditation, yoga, and other lifestyle techniques, and pranic-infused meals.
During your stay, you'll also have lots of time to explore the beautiful island, do activities, and experience some of the cultural and historical gems that this island is so famous for. You'll also stay in an ancient stone cottage where you can literally reach out and touch the history all around you!
Tap into your inner and outer source of natural energy at the Suncorkret Body and Soul Retreat in Dol Sveta Ana! Dol is a small village on Hvar Island that's spread across two valleys and it's a charming little place with lots of historical features and beautiful natural areas.
This is the kind of retreat that's gentle, nourishing, and will help you find balance and healing in your life. During your time there, you'll enjoy a program that's tailored to your needs with a consultation with a holistic lifestyle coach and daily yoga sadhana practices adjusted to your needs.
The classes are for all levels and the retreat also offers workshops and meditation sessions that will expand your mind and your understanding of how to live a healthy, spiritual life in today's modern world.
Have you sorted your accommodation yet?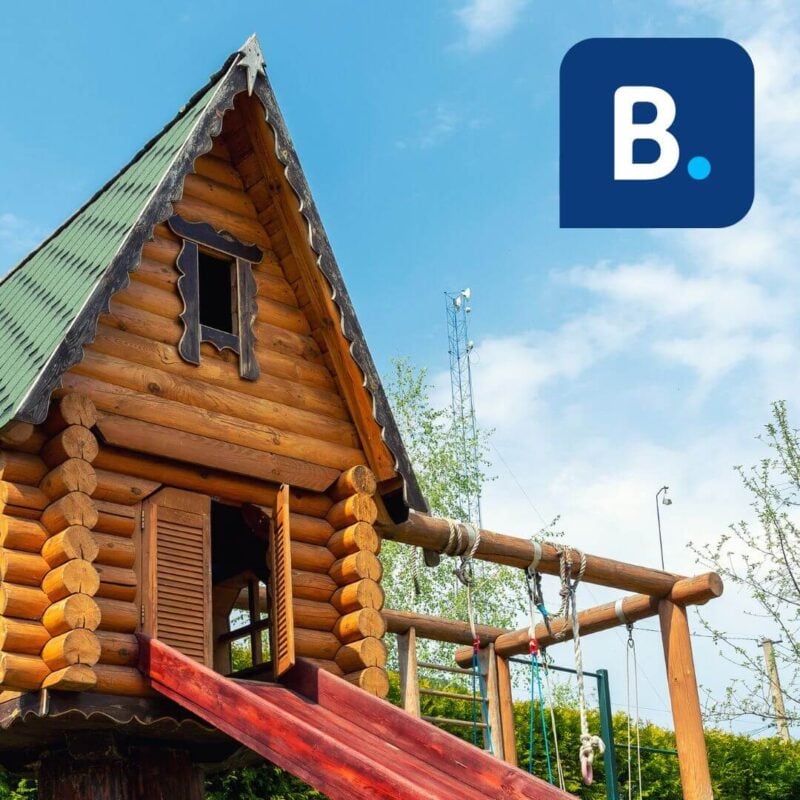 Get 15% OFF when you book through our link — and support the site you love so dearly 😉
Booking.com is quickly becoming our go-to for accommodation. From cheap hostels to stylish homestays and nice hotels, they've got it all!
View on Booking.com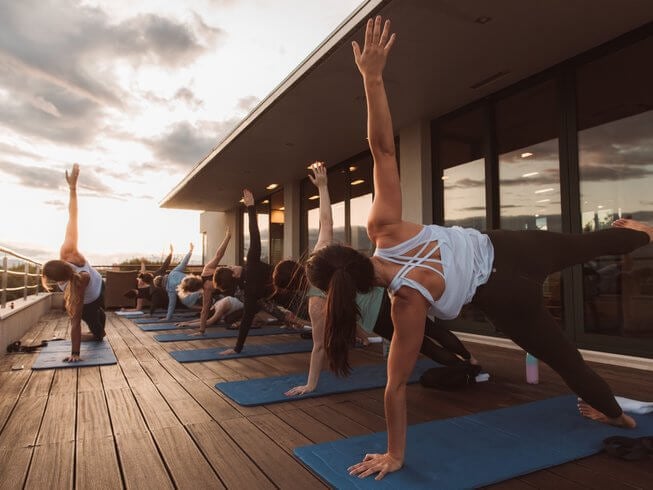 The ocean can be very healing, and now you have the chance to soak in these healing vibes on the beautiful island of Brac.
Brac is a Dalmatian Island in Split-Dalmatia County and is known for being one of the most beautiful islands in the world. This retreat is located in Supetar, a town in the north of the island and its main port.
During your stay, you'll enjoy the seaside vibe, do yoga twice a day, and stay at a historic villa. The yoga classes are for all levels and focus on Vinyasa yoga, to give you a good grounding in the flow of this practice.
When you aren't doing yoga, you can learn how to do stand-up paddle boarding and contemplate your past and your future at the local organic restaurant with a glass of good Croatian wine in hand. The retreat also offers all visitors one massage session and a guided tour to the nearby city of Split.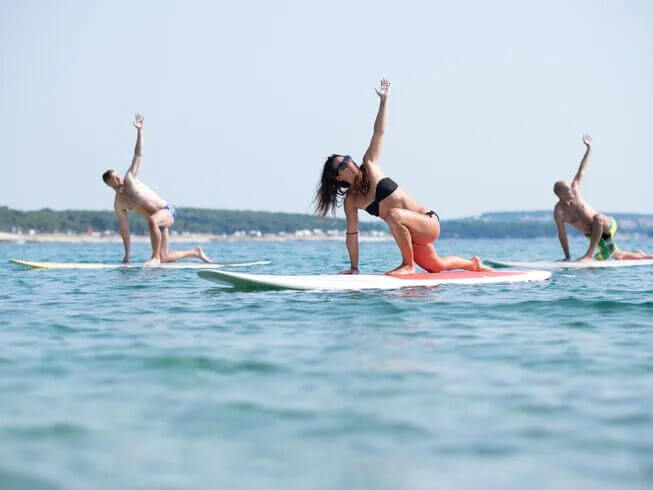 $$
Premantura, Istria County, Croatia
It's too easy to get cut off from the natural world and from yourself when you live in the concrete jungle of modern cities.
This yoga retreat in Croatia will help you repair that connection and bring you back into balance. It's located in Premantura, a small village at the southern tip of the Istrian Peninsula and close to the untouched beauty of the natural park Kamenjak.
The retreat focuses on using the five elements to bring you into balance. You'll do dynamic Vinyasa yoga classes as well as soothing Hatha yoga classes to bring this balance to your body. You'll also help bring balance to your mind through meditation and add a touch of excitement through SUP yoga classes.
You'll also eat delicious vegetarian meals and stay in a private room with modern facilities so that you can relax when you aren't working on your mental, spiritual, and emotional health and wellbeing.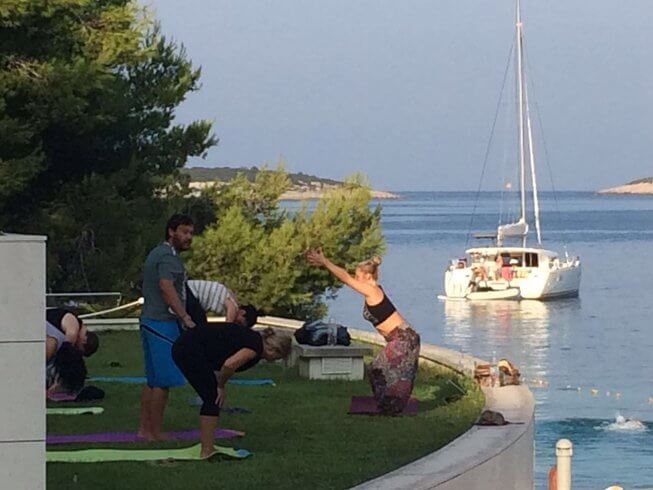 If your friends are active and up for a challenge, then they'll love being on this yoga retreat with you. You'll spend this 8 day holiday on a beautiful boat, sailing from Dubrovnik to the islands and doing yoga in some of the most beautiful parts of Croatia including the island of Vis, the party island of Hvar, and the National Park of Mljet.
You'll stay in comfortable double cabins or a private cabin if that's your preference and do yoga at sunset or at sunrise, whatever you prefer.
The instructors also hold meditation sessions during the trip and you'll have the chance to get off the boat regularly and explore the ports or bays that the boat visits.
Delicious and healthy vegan food will be provided for every meal, or you can always enjoy a glass of wine and some of the local delicacies in the towns or cities you visit along the way.
Is This the Best Daypack EVER???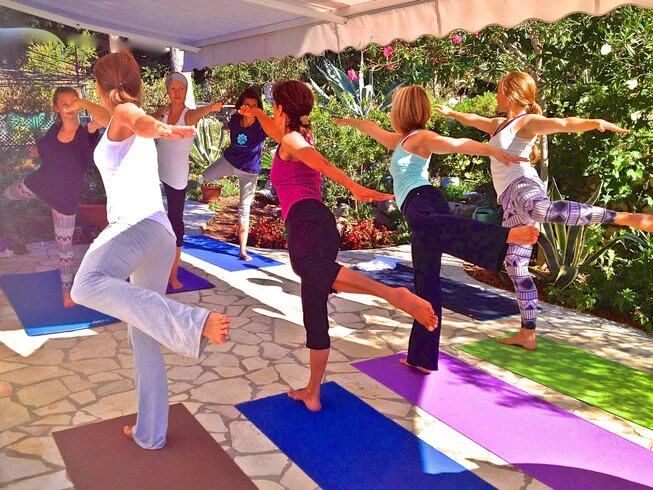 This is a good option if you want to become a yoga teacher or just want to build a deeper understanding of yoga and its philosophies. It's located in a fascinating part of Croatia, on the island of Lošinj in the northern Adriatic Sea. This is a village known for its museums and the historical and artistic wonders they contain.
During your 26 days at this retreat, you'll connect to the self within and become empowered enough to express your true voice. You'll do two daily meditation sessions and two daily yoga classes, focusing on studying the postures so you can guide others.
The retreat draws from a wide range of yoga traditions and you'll attend lectures and workshops every day to ensure that you really learn the skills and techniques that you can take back home with you.
The location of this retreat is truly spectacular. It's located on the eco-friendly Ekodrom Estate, a private estate near the lush forest of Plitvice Lakes National Park. This is the ideal location for forest bathing and for getting back in touch with the spirit of nature.
Of all Croatia's yoga retreats, this is one of the quietest, with lots of time for you to contemplate the world and your place in it.
The classes are for all levels and the Daily Dynamic and Restorative yoga sessions will both energize you and help you heal and rejuvenate. You'll also do daily meditation and spend the rest of your time forest bathing to enjoy the healing and balancing effects of nature.
Don't forget insurance
ALWAYS sort out your backpacker insurance before your trip. There's plenty to choose from in that department, but a good place to start is Safety Wing.
They offer month-to-month payments, no lock-in contracts, and require absolutely no itineraries: that's the exact kind of insurance long-term travellers and digital nomads need.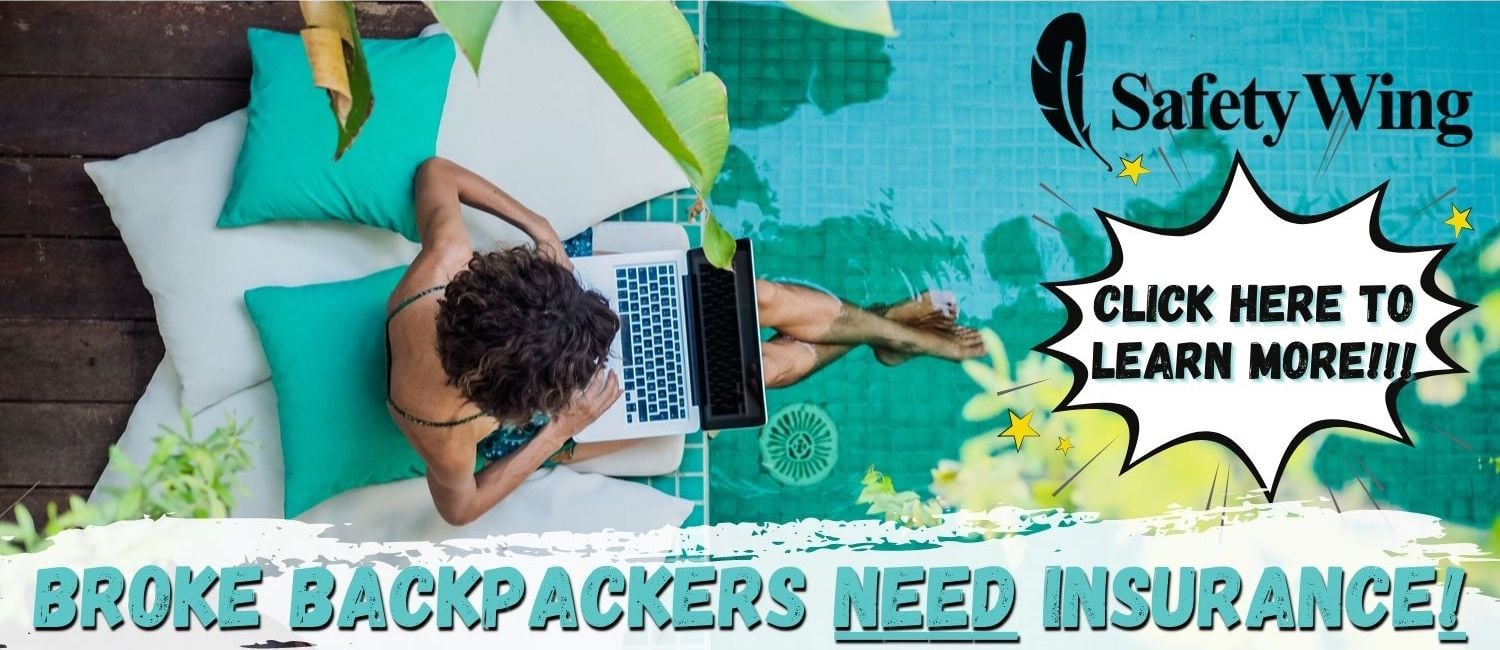 SafetyWing is cheap, easy, and admin-free: just sign up lickety-split so you can get back to it!
Click the button below to learn more about SafetyWing's setup or read our insider review for the full tasty scoop.
Final Thoughts on Yoga Retreats in Croatia
Croatia is rapidly rising in popularity as a tourist destination and for the wellness crowd, so now is the time to get there before it really explodes.
And once you've spent time in the history, culture, and natural beauty of Croatia, you can't help but walk away changed and be determined to change your life as well.
If you're feeling like your daily life is dragging you down and you're struggling to find the time and space to do your yoga practice, then a yoga retreat is the place to be.
Whichever retreat you go for, we hope that you find what you're searching for in Croatia.
---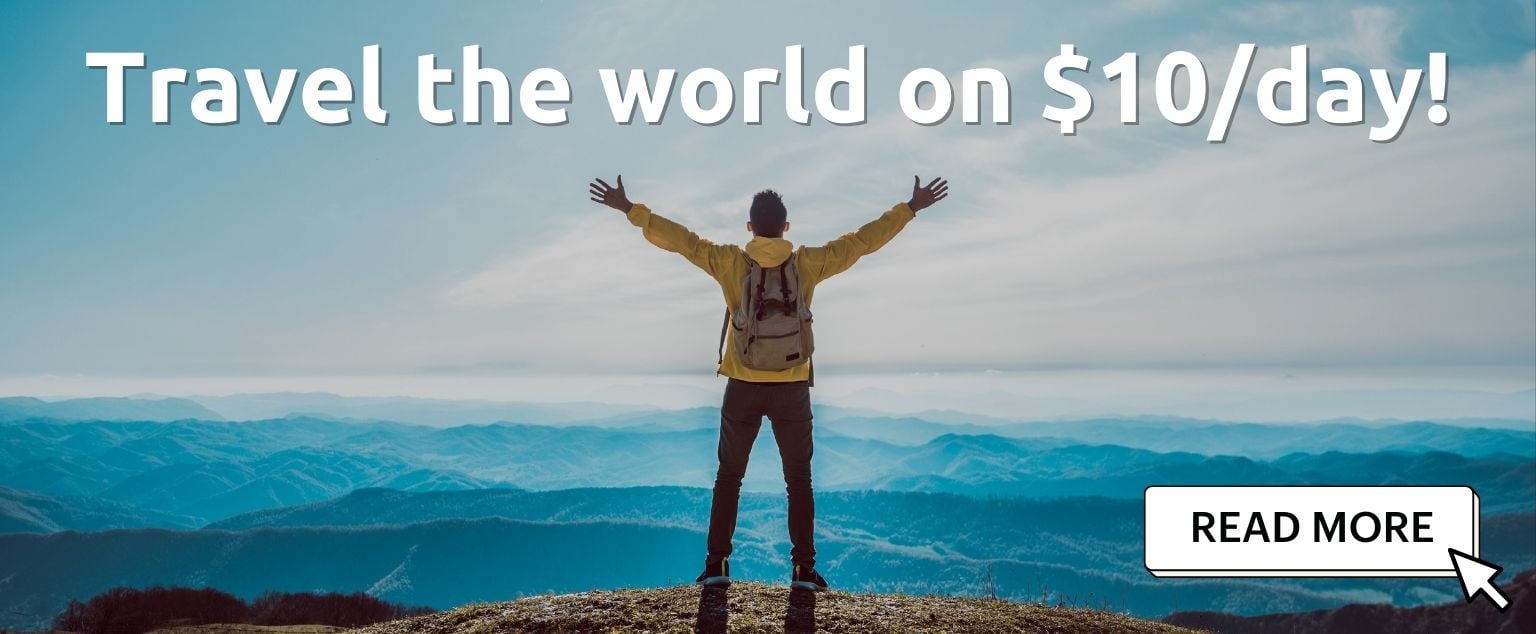 And for transparency's sake, please know that some of the links in our content are affiliate links. That means that if you book your accommodation, buy your gear, or sort your insurance through our link, we earn a small commission (at no extra cost to you). That said, we only link to the gear we trust and never recommend services we don't believe are up to scratch. Again, thank you!