This Split travel guide will help you navigate the city's awesome nightlife, Roman ruins, lively markets, tasty seafood, and absolutely stunning Old Town.
When I traveled across Croatia, the seaside town of Split was hands down my favorite city in the country due to its beauty, sites, nightlife, and access to countless islands in the Adriatic Sea— all of which come together to make Split the backpacker paradise of Croatia.
If all of that wasn't enough to entice you to book a plane ticket straight away, then get this: Split is only a few hours drive from several of Croatia's most impressive national parks like Krka and Plitvice.
Split is an ancient city, and once you walk around the 1,700-year-old Diocletian Palace, you'll know you are walking through pages of history. Oh, and the city gets roughly 2800 annual hours of sunlight. You won't find seasonal depression here.
However, upon arriving in Split, one thing became clear to me immediately. Backpacking in Split is not very cheap. In fact, there are a hundred and one things to blow your money on here. If you are not careful you can go over your budget faster than you can learn to count to ten (or 3!) in Croatian.
Split was a real highlight of my Croatia backpacking trip. This Split travel guide will help you get to grips with backpacking Split on a budget. By the end of this guide, you'll be ready to explore Split without spending a fortune in the process.
Below, I provide a suggested Split itinerary, tips on the best things to do in Split, which islands to visit, the best hikes around Split, nightlife, where to stay in Split, a recommended daily budget, and much more!
Settle in my fellow backpackers, this is the only Split travel guide you will ever need.
I'll tell you right now: just because Croatia does not use the Euro currency, does not mean it is dirt cheap to travel here. That said, being in a city the size of Split gives you some room to maneuver on a budget.
There is a wide array of cheap hostels, plenty of supermarkets/outdoor markets for shopping for groceries, and a well connected/affordable public transportation system. In order to save some serious cash, you'll need to make a budget plan and stick to it.
A reasonable daily budget for Split is around $40 – 50 USD. With that kind of budget, you can get a hostel bed, explore the city, try tasty treats from the bakery, take public transport (including an island ferry), have a little fun, and still have enough for a drink or two.
Certainly, if you are taking ferries to the islands for day trip activities, staying in private rooms, and eating out for every meal, your daily cost could easy hit $150/day (ouch!).
If you are just hanging out in the city center, cooking all (or most) of your own food/eating small snacks from the bakery, and not drinking any booze, you could visit Split for as little as $25/day. The choice is up to you, amigos.
Average Daily Backpacking Costs in Split (prices are in USD):
Split Travel Guide Budget Hacks
Split is a place where the party never stops, which means that money is constantly being spent. The bars and fancy restaurants churn out delicious cocktails and meals like there is no tomorrow.
Split has transformed from your run-of-the-mill Croatian port town to one of coastal Europe's hotspots. Going out often will blow your budget, but at the same time, experiencing the city's restaurant and nightlife is a huge part of backpacking Split.
Doing things in and around Split does cost money, obviously, but in order to do the things you want to do, you'll need to implement some crafty backpacker budget strategy.
Below, I cover some practical tips of backpacking Split on a budget, so you can also splurge on some of Split's grander things.
Travel Tips for Backpacking Split on a Budget
Below is a list of my 10 best travel tips, sure ways to save money while backpacking Split. Check out this article for a complete list of my best travel tips for backpackers.
1. Shop at local outdoor markets: The Pazar produce (and everything else) market, and the Peskarija fish market are both excellent places to stock up on local food, fish, honey, smoked meats, fruits, and also a wide variety of cheap (and not so cheap) clothes.
2. Drink cheap booze: Croatia is stocked full of various types of alcohol and the best part is that it is pretty cheap at the supermarkets. Instead of going to the bar, grab a bottle of wine and head down to the port at sunset.
3. Walk: The Old Town and port area are very walkable. You could easily spend a day or two just strolling around and not spending much money at all.
4. Take the bus/public transportation: When you can't walk, buses are the best option for getting across the city and to the nearby attractions on a budget.
5. Hang out at the beach: Self-explanatory: hanging out at the beach is free!
6. Cook your own food and pack picnics: If you are staying at a hostel or an Airbnb that has a kitchen, try and cook at least one meal per day (or all 3). To avoid "panic hunger purchases" I recommend packing a lunch and snacks with you. You will seriously save on expensive restaurant tabs.
7. Travel with your own coffee and tea: All of those tasty expressos day after day will add up. Travel with your own brew of choice and save money in the long run. I typically travel with ground organic coffee, organic instant coffee, and a few of my favorite tea bags… just to give you an idea of how far I will go to save some cash and enjoy a coffee whenever the hell I want.
8. Visit Split in the winter: Split in winter time isn't as dead as one might think, but the prices for things like accommodation and food are much lower than the busy summer months.
9. Take advantage of free city tours: Some hostels and/or meet up groups offer free walking tours of Old Town Split.
10. Pack a travel water bottle and save money every day! You also help reduce plastic in our oceans and on this planet by doing so.
Why You Should Travel to Split with a Water Bottle
Plastic washes up on even the most pristine beaches… so do your part and keep the Big Blue beautiful
You aren't going to save the world overnight, but you might as well be part of the solution and not the problem. When you travel to some of the world's most remote places, you come to realise the full extent of the plastic problem. And I hope you become more inspired to continue being a responsible traveller.
Plus, now you won't be buying overpriced bottles of water from the supermarkets either! Travel with a filtered water bottle instead and never waste a cent nor a turtle's life again.
Obviously, the most scenic and atmospheric place to stay in Split is in the Old Town. If you are just passing through Split for a couple of days, you'll want to base yourself right in the heart of the action.
Old Town Split is probably the most expensive place to stay in the city, however, and you can easily stay in the outskirts of Old Town and still be within 10 minutes walking distance of all of the top sites.
To the east of Old Town are the districts of Radunica and Bacvice. Here you'll find awesome food, the city's best bars, and beautiful golden sand beaches.
West of the city center, you'll pass through Veli Varoš and Mele. Sitting at the base of Marjan Hill, these neighborhoods are where visitors can enjoy fine cobbled streets, cool art galleries, hipster restaurants, and a variety of outdoor/nature-based activities.
I do not recommend you stay too far outside the general city center as you will spend too much time taking buses for it to be practical.
Check out this guide for more inspiration on where to stay in Split.
Below are my top three picks for the best hostels in Split.
Looking for the best hostel in Split for 2021? Look no further than LerO's.
LerO's hostel has plenty of character and all of the modern amenities to keep you comfortable. As far as location goes, the hostel villa is right on the stunning Dalmatian Coast.
The dorms are basic but roomy and comfortable. The rooms offer beautiful views of the city rooftops and skyline. Thirsty? Each guest gets a welcome drink on arrival. Say no more.
Located in the Old Town, you'll find LerO's at the foot of Marjan hill. Definitely, plan to hike up Marjan for one of the best views in town.
For the backpacker crowd looking to have a little fun, Split Backpackers is a good place to base yourself. Things are never too crazy, so don't worry you will still be able to get some rest…eventually.
Split Backpackers is an excellent place to socialize and make some new friends. Come thirsty.
In the winter months, this place is pretty quiet. But don't worry, the party will start up again in full force come summer time.
The moment you walk in the door, you know exactly why the hostel is named CroParadise Green. You guessed it: everything is painted super bright green!
The hostel is only 50m from the ancient Diocletian's Palace and the rest of Old Town Split. You couldn't ask for a better location. If you prioritize being close to Old Town with a chilled out spot to hang out, then this is the hostel for you.
Stay in a chic black and the white color palette apartment in Old Town Split. With one bed and bathroom, this apartment is perfect for two guests and it also features a compact kitchen, exposed beam ceilings, and parquet floor used to maintain the original apartment style.
This wouldn't be a Split travel guide without a list of the 10 top things to do in Split to fire up your inspiration…
There are three main activity categories in Split. Sea/ocean-based fun, historical/cultural exploration, and partying. Eating and hiking come right after!
Whatever you like to do (or not do) you will have plenty of choices of cool things to do in Split. With three days or more, you can certainly hit most, if not all of the best things to do in Split.
1. Visit Diocletian's Palace
This 1,700-year-old palace is the heart and soul of Split's UNESCO Old Town area.
Ancient Roman columns made of sun-faded red granite, an Egyptian sphinx (stolen and brought here by the thieving Romans), the gateway to the Palace's crypt, the Cathedral, and the Temple of Jupiter, can all be found at the Peristyle section of the palace.
2. Climb to the top of the St. Dominus Cathedral Clock Tower
For some of the best views of the city and the port, the clock tower vantage point offers a really cool perspective. I was up here when the bells went off and it actually wasn't as deafening as I had anticipated.
3. Visit Blue Cave
A visit to Blue Cave from Split is doable in a very long, speed boat packed day. Getting there, seeing the cave, and getting back to Split takes all day, and is expensive. If the word expensive doesn't scare you, though, renting your very own boat complete with a captain is a great way to get out there and explore the Blue Cave as part of a day trip.
Or, if you plan on visiting Vis island from Split, you can stay the night on Vis and easily access the Blue Cave from there (5 miles from Vis by boat). However you do it, Blue Cave is not to be missed.
4. Wander around the outdoor markets
Some of the nicest people I met in Split were vendors at the local markets. Here, you can also find the freshest local produce as well as other tasty speciality items.
5. Hike up Marjan Hill
Like the Clock Tower, the top of Marjan Hill provides a great vantage point to take in the city.
6. Visit the Islands of Vis, Brac, or Hvar
If you are motivated and have the room in your budget (ferries aren't crazy expensive) you can certainly day trip to any one of the islands near Split.
Be sure to pay attention to last ferry time departures so you don't get stranded on an island for the night. Personally, I recommend Vis.
7. Hit up Salona Ruins
The Roman ruins at Salona are just a 45-minute bus ride from Split. This is the most archaeologically significant Roman ruin complex in all of Dalmatia. Bring a picnic along with you.
8. Check out nearby Trogir
Trogir is a fine little seaside town roughly 45 mins from Split along the coast. My favorite parts about Trogir were the super charming narrow cobbled streets, having a drink on the main square, and the imposing fortress looming at the far end of the port.
9. Stuff your face with mouth-watering Burek
Cheese, spinach and cheese, minced beef and cheese… they are all fucking fantastic. I dare you to try to limit yourself to one per day.
10. Journey to Krka National Park
Lucky for us, one of Croatia's most stunning national park's is only about 1 1/2 hours away from Split. It is certainly possible to visit Krka and come back to Split in a day, or you can opt to sleep in Skardin, located up the river just outside the park entrance.
Since you now have the best things to do in Split, let's sort out how to divide up your time so that you can make the most of your visit to this sun-soaked, ruin-filled, booze-drenched city. Whew, glad I got all those descriptions in there.
Let us now take a look at my Split 3-day itinerary…
Day 1 in Split: Old Town and Surrounding Neighborhoods
For day one in this Split travel guide, we're going to explore the Old Town. If you have just one day to explore the actual city center and Old Town that is perfectly fine. The obvious choice is to head directly into the Old Town and to Diocletian's Palace.
Start your journey at Peristil Square. Here you can head up to the clock tower at St. Dominus Cathedral. Enjoy the killer views from the top looking out over the red-tiled roofs and the mix of buildings old and new.
Fun fact: The central portion of the cathedral dates back to the year 350 (!!!), which by all accounts makes it the oldest standing cathedral in the world.
Be sure to check out the Temple of Jupiter, located just next to the Cathedral.
Next, you can head to my favorite market in the city, Pazar, just outside the Old Town walls/Silver Gate. You can literally be there in 3 minutes from Peristil Square. Here you can pick up any snacks, fruit, cheese, etc you need to keep yourself supplied.
Returning to the Old Town, you can aimlessly wander, enjoying all of the details of the ancient houses, shadowy allies, small passage ways, and stone streets, before stopping off at a bakery and loading up on some burek.
In the summer, you just have to be patient as there are HORDES of people in every square inch of Old Town. You can try going early, but eventually, the masses will show up.
Now it is time to make some choices for the afternoon:
You can head to the beach to swim, read, drink, and just chill out.
Hang out at the Riva, Split's seafront promenade on your way to see the port. From the port, you can head up Marjan Hill with a bottle of wine and catch the sunset (you can easily do this after going to Bacvice Beach too).
Go scuba diving if the seas are calm and you have the budget (going in the morning is better, however).
Hit up some of Split's truly unique art galleries before/after doing a combination of the above-mentioned activities.
Go rock climbing in the mountains behind Split.
If you like seafood, I highly recommend trying the local fish stew (which has big chunks of white fish, lemon, and a nice broth) on your first day in Split. Finish your wine and call it a night!
Day Two in Split: Salona Ruins and Trogir
For day two in this Split travel guide, the Salona Ruins are worth a visit even if you only have the slightest interest in history. The ruins themselves are not super amazing; what is amazing is just how large and historically significant the complex is. At one time 60,000 people lived in this Roman settlement!
To get there, take the #37 bus from the central Split bus station (not by the port). One way costs 22 Kuna.
When I visited Split in the winter, there was nobody manning the gate so the entrance was free.
I recommend you bring some sandwiches, fruit, chocolate, and plenty of water. That way you don't have to eat the expensive shit tourist food they sell there.
Two to three hours is plenty of time to take in the ruins. I also suggest that you hire a guide (or follow behind a group that already has one). You will certainly gain a lot more context and historical facts than if you just wander around the ruins by yourself.
End you visit at the amphitheater ruins. From here, you can march down the hill, turn right onto the main road and catch the #37 bus (again) to the town of Trogir.
Trogir is a very pleasant little seaside town. Unfortunately, many other people think so too, and in the summer the tiny picturesque streets are flooded with people. You can spend an hour exploring Trogir before turning your attention to the sea, a beer, or both.
If you liked climbing the clock tower in Split, you can do the same here in Trogir. Be sure to check out the epic Tower Kamerlengo, a 15th-century fortress. Druga Uvala is a good place to go swimming.
Take a coffee or beer along the port promenade and watch the sun go down before heading back to Split on the #37 bus (45 mins). Reasonably priced sunset boat rides/booze cruises are also available in the summer.
Day Three in Split: Explore the Islands and Blue Cave
For Day three in Split, I am going to provide a few options.
Option #1 for Day 3 in Split: Blue Cave
You should absolutely check out Blue Cave during your time backpacking Split. This Split travel guide would be letting you down if I didn't emphasize that, though you need to be aware of a few things.
Blue Cave is FAR from Split. In fact, the island where the cave is located happens to be the most distant point in the Adriatic Croatian archipelago (from the mainland).
To get there and back in one day requires a speed boat and costs upwards of $100 – $150 euros per person (ouch). You can visit Blue Cave in one day, sure, but in my opinion, you should visit from another island instead.
My advice: take your time island hoping from Hvar to Vis on your third day in Split. Sleep in Vis for the night, and visit Blue Cave the next day as it is only 5 miles from Vis by boat. This way you can really spend some time enjoying it instead of spending more time in a speed boat there and back than the actual Blue Cave.
Option #2 for Day 3 in Split: Krka National Park
Another equally tempting trip from Split is to visit Krka National Park. I recommend renting a car (we found one from Enterprise for $20/day down by the port) and leaving at day break.
In the summer, drive to the town of Skardin where you will then catch a boat (included in the park entrance fee) up the river and into the park. Once in the park, the magic starts.
A series of skillfully built boardwalks create a beautiful meandering path above rivers and into the trees while the sunlight dances through it all.
The series of waterfalls from the main bridge are simply stunning. For those who love nature, photography, and a bit of light walking, Krka certainly will not disappoint. The park will also provide a different perspective of Croatia if you have only experienced the coast up unto this point.
Like all things popular in Croatia, Krka National Park can turn into tour bus hell in peak season. To avoid that I suggest leaving Split for Krka as early as you can. Be the first one at the park when it opens! Your enjoyment level with be significantly higher the earlier you start.
One can easily get from Split to Krka National Park and back to Split in one day. Alternatively, you can choose to stay in the river-side town of Skradin.
Off the Beaten Path in Split
If you are in Split for a couple extra days (or months) there is plenty to keep you on-the-go and satisfied. Take a look at some off the beaten path adventures to be found in Split:
Visit the lesser known islands: There are dozens of accessible islands to be explored in the Adriatic Sea off of Split's coast. Islands like Hvar and Brac are very much at the heart of the glam tourist island trail. That said, islands like Vis and parts of Korkula very much retain the spirit of "old Croatia" and are large enough to venture off the beaten path and really explore under your own steam.
Leave the Old Town: Old Town Split is fucking beautiful but it is also one of Croatia's most touristy areas. Once you have seen it, venture out into the other parts of the city.
Rent a car: A car will certainly open up an untold number of opportunities for off the beaten path travel. More on renting a car in Croatia later in the article.
Hike up Mt. Dinara: You can be at the foot of Croatia's tallest mountain in a few hours drive from Split. If you are truly ambitious, you could attempt to leave Split at dawn and be up at the top of Dinara around 1 or 2 pm. These kind of action packed days are why I love traveling.
Go to a football match: Croatians are serious about their football (as are most European males). Go see a match at the Hajduk Split football stadium and experience one of the most popular forms of local entertainment.
Best Walks around Split
In Split, there are plenty of awesome places to explore on foot and this Split travel guide intends on having you know about them. Below are a few of my favorite places to walk around Split.
Marjan Hill: You already know about Marjan Hill by now, but just in case you need to be told again, the views of Split from the top are stunning.
Duilovo Beach: Go here if you are looking for a quiet spot to swim, relax, and walk hand and hand with your partner at sunset.
Mount Mosor: Split is surrounded by rugged looking mountains and it would be a shame for you to miss out on their beauty and relative solitude. The base of Mosor can be accessed from the towns of Žrnovnica and Sitno Gornje. Alternatively, take the number 28 bus from Sukoišanska street in the Split city center.
Mali Kozjak: Hiking around Kozjak makes for a great stroll and more excellent panoramas of Split.
Nature Park Biokovo: This massive natural reserve is brimming with fun walks. The Kotisina Botanical Gardens in Biokovo make for an excellent day trip from Split.
Vidova Gora: An excellent loop hike with views, beautiful scenery, and a chance to exercise after loafing on the beach for a few days. Total hike time: 4 hours.
Best Time of Year to Visit Split
Like all of Croatia, Split is a seasonal destination. The summer months are by far the most crowded and tourists arrive by the boatloads (fucking cruise ships), literally.
While summertime is the best time to enjoy the islands and the sea, it is also when Split is at its busiest and most expensive.
The best times to visit Split are in late May and September: mild temperatures, fewer people, and sea temperatures are still swimmable.
Winter is also a great time to visit Split, though you miss out on swimming and beach bathing.
For me personally, sacrificing the ability to swim and lay on the beach was absolutely worth visiting Split in the offseason. Crowds tend to suck the magic out of a place.
Not surprisingly though, most of the budget flights from other destinations in Europe don't run in the winter, which actually makes getting to Split a tad more expensive.
Getting in and out of Split
Getting in and out of Split is very easy. The Split Airport is situated in Kastel Stafilic, 20 km from the city center and 6 km from the town of Trogir.
Bus: Take the 37 bus to the Split City Center. Costs 20 kuna. Most of the time buses from the airport bound for Split depart 30 minutes after the arrival of a flight. You can check the full schedule for the airport to Split buses here. Taking the bus is bar far the cheapest option for getting into Split.
Taxi: There are many taxi dudes waiting just outside the terminal. Cost: 250 – 300 kuna, ouch. Unless you are the opposite of a Broke Backpacker, better to just take the bus, aye?
Private Transfer: Again, pretty much just a fancy word for a taxi. Cost: 34 euros pre-booked with a drop off at your hotel in Split.
Uber: Uber actually works quite well in Croatia and is usually a tad cheaper than riding a taxi. Still, you should only resort to Ubering to the airport in a situation when you are late or delayed.
If you are arriving/departing on a long distance bus from/to another city in Croatia, the main long-distance bus terminal is located just opposite the ferry terminal down by the port.
How to get around Split
You can easily walk to many places in Central Split. There is no need to take the bus if you plan your route and day in a sensible fashion.
You can take the local bus to get to outer city areas or places like Trogir, Salona, and beyond. Local buses allow you to pay in cash once aboard. Try to have exact change whenever possible.
Obviously, you are going to want to take the ferry to get to the islands. The main ferry company is Jadrolinija.
Renting a Car in Split
Renting a car on your Split backpacking adventure will give you the freedom to roam. There is nothing better than moving about at your own pace. Having a set of wheels gives you just that.
If beating the crowds to Krka or Plitvice National Park is on your to-do list, then you're going to need a car.
Plus, who doesn't want to make the ultimate Croatian road trip at least once, right?
You can sort your car rental here in just a few minutes. Booking in advance is the best way to ensure you score the lowest price and your choice of vehicle. Often, you can find the best car rental prices when you pick up the rental from the airport. Make sure you cover your rental car with a RentalCover.com policy. It covers your car against any common damages such as tires, windscreens, theft, and more at a fraction of the price you would pay at the rental desk.
I ended up booking my rental last minute at the Enterprise down by the long distance bus terminal/port area. The cost was about $20/day plus the petrol, which in my opinion was a good deal.
Long Distance Buses to and from Split
You will find the main long-distance bus terminal down by the ferry terminal. There are dozens of companies to choose from depending on where you are going.
Here you can find buses to Dubrovnik, Zagreb, Zadar, as well as to Slovenia, Germany, Bosnia, Slovakia, and Switzerland.
Long distance buses are not a cheap as one might expect. The bus from Split to Dubrovnik costs about €13, plus €1 for the backpack (5 hours).
Staying Safe whilst Backpacking Split
Whilst backpacking Split, I never had a moment where I was like "shit, this is a super sketchy place." In general, Croatia is a very safe place to visit.
All the same, I would not go roaming around Split totally drunk, alone, and loaded with cash. That is a recipe for a bad situation no matter where in the world you are. There are always dodgy places in any city. Please don't be the one to discover them.
When swimming on remote sections of beach, it is always a good idea to go with someone else. Even if you are a strong swimmer, the ocean can be powerful and unpredictable.
When scuba diving, always triple check your gear is in fine working order BEFORE diving into the ocean.
Check out Backpacker Safety 101 for tips and tricks to stay safe whilst backpacking.
Pick yourself up a backpacker security belt to keep your cash safe on the road.
I strongly recommend traveling with a headlamp whilst in Croatia (or anywhere really – every backpacker should have a good headtorch!) – check out my post for a breakdown of the best value headlamps to take backpacking.
When traveling, my partner and I remain a happy couple because I bust my headtorch out at night to read when she goes to sleep before me.
Get Insured before Backpacking Split
Traveling without insurance would be risky so do consider getting good backpacker insurance sorted before you head off on an adventure.
I have been using World Nomads for some time now and made a few claims over the years. They're easy to use, professional and relatively affordable. They may also let you buy or extend a policy once you've started your trip and are already abroad which is super handy.
If there's one insurance company I trust, it's World Nomads.
ALWAYS sort out your backpacker insurance before your trip. There's plenty to choose from in that department, but a good place to start is Safety Wing.
They offer month-to-month payments, no lock-in contracts, and require absolutely no itineraries: that's the exact kind of insurance long-term travellers and digital nomads need.
SafetyWing is cheap, easy, and admin-free: just sign up lickety-split so you can get back to it!
Click the button below to learn more about SafetyWing's setup or read our insider review for the full tasty scoop.
Split Budget Accommodation Hacks
As budget backpackers, we all want to save money and travel on the cheap. In a perfect world, Couchsurfing hosts would grow on bushes like kiwis and we would be able to pluck them off at our leisure.
In the summer, it will certainly be a challenge to find a Couchsurfing host. Really, it is just a numbers game and the numbers of other people also looking for CS hosts in the high season are significant.
Sometimes we just need to book a hostel and count our blessings that we are able to go traveling at all.
If you score a Couchsurfing host in Split, you will have successfully eliminated your biggest cost: accommodation.
When contacting a host, leave a very personal message short of selling your soul. Try to connect with the person on a personal level. Couchsurfing hosts are NOT free hostels! You are not entitled to their generosity.
Tap into your Backpacker Network too. If you have done any sort of backpacking, you may know someone who knows someone from Split.
This might sound crazy or stupid, but honestly, this has helped me out in multiple cities the world over. As it turns out, I have friends of friends of friends in more places I could ever have imagined, and they have come through when I needed them! Ah, sweet sweet backpacker karma.
Eating and Drinking in Split
One thing is certain about Split: there is no shortage of awesome places to eat and drink. In fact, perhaps there are too many restaurants to choose from.
Around the Old Town area, there is a healthy mix of what I'd call "touristy" restaurants and authentic Croatian restaurants. Any way you play it though, the restaurant scene in Split is very much based upon the tourism the city attracts.
There is every shade of bar, club, and pub on offer to quench your thirsty, thirsty soul.
Typical Split cuisine revolves around a fair bit of meat (charcuterie, smoked meats, wild game, etc), seafood, and pasta (not easy for my vegetarian/gluten-free partner).
Below is a quick rundown of the different types of places to eat and drink in Split.
Places to Eat in Split
Cafe/Bakery ($-$$): Cafes and Bakeries are everywhere in Split. They often sell an amazing assortment of both savory and sweet creations in addition to quick bites like sandwiches, pizza, and calzones.
Fast Food ($): There are plenty of Croatian joints serving burgers, pizza, and kebabs to satisfy your cheap, unhealthy meal requirement of the day. You can find vendors selling smoked kielbasa sausage (kind of like a hot dog; my apology for the comparison) and fried donuts during the winter holiday season.
Restaurant ($$-$$$): The whole gauntlet of restaurants can be found in Split, but most tend to focus on local seafood and pasta specialties. If you love food, try to budget for at least once at a mid-range spot of your choosing.
Bar/Pub ($-$$$): Bars and pubs are not the best places to find a solid meal, but you can score some tasty salty snacks to accompany your pivo.
Club ($$$): Clubs are exclusive and kind of weird. I would certainly never eat in one unless I had just gone two weeks without eating any food. If you do go out clubbing, eat beforehand and certainly pre-game (with both food and drink) as much as possible.
Two of my favorite places to eat in Split:
Marta's Veggie Fusion: This place was fucking awesome! Marta's is a vegan cafe that serves super healthy, tasty, and most importantly, affordable food. You can get a decent-sized plate of falafel and hummus, burritos, or my personal favorite, the veggie burger, for between 55 – 75 kuna. Located just 50 meters down the cobbled street from Diocletian's Palace. Gluten-free options available including amazing raw desserts.
Konoba Hvaranin: This place is an authentic Croatian restaurant located off an assuming street not far from Old Town. Plates are a little pricey in backpacker economics, but you can get a very good meal for about $10-17 per person depending on what you get. Definitely try the delicious fish soup as an appetizer! I saw the old lady working in the kitchen, so you know this place is legit.
Nightlife in Split
Split is the party capital of the Adriatic sea. And it is not just Split… many of the islands have become their own hotspots of hedonism too.
The people who come to Split in the summer do so to party… and party they shall.
Split definitely has one of the best nightlife scenes in all of Croatia. Any night of the week there is something fun to get into… even if that something is just having a single beer with your mates or partner in a cool venue.
There are also plenty of beachfront clubs to keep you dancing all through the night if that is your thing.
Some words of advice: drinking out in the bars in Split can get expensive very fast. I recommend that you do a little pre-gaming in advance of going out on the town. If you stick to a budget of two or three drinks out a day or less, you can still enjoy the hell out of Split's nightlife scene without spending much money.
Likewise, you can always buy a drink and take it down to the port. That is where many of the locals hang out or at least have a few drinks at sunset.
If you have the money, interest, and time, Split's nightlife scene is open for business and there is no telling what sort of debauchery will arise from your time there.
I found a good mix of locals, non-local Croatians, backpackers, older tourists, rich Russians, college students, and more mixed into the nightlife happenings, so you are bound to meet some interesting people at any given pub or club.
As one of the music festival capitals on the continent, it's no surprise that Split is home to one of the biggest festivals in Croatia; Ultra Europe. Tickets aren't cheap but it's a guaranteed good time.
Best Bars in Split, Croatia
If you haven't gathered by now, Croatians loooove to drink and they also seem to love providing foreigners with ample venues in which to do the same.
Split also happens to be full of need-to-know about hidden bars that are difficult to find. Below, I've listed a few of the best bars in Split.
Biafora: A great, unknown-to-foreigners spot on a quiet square just behind Iza Lože. Attracts a young, local crowd.
Academia Ghetto Club: Don't be turned off by the name. This bar is one of the hippest spots in Old Town. Come for the live music and eccentric locals, who tend to be remarkably friendly.
Gaga: The ever full bar where the party never seems to stops (unless it is a Monday morning in January). The music inside is loud and overbearing, but the outside setup is pretty cool and the drinks are rather cheap.
Po Bota: Another tiny gem and hole-in-the-wall place to the left of the Milesi Palace. The bar only has a couple of tables, but it definitely holds a lot of charm packed into a small space.
Split Circus: SC has more tasty cocktails than you could possibly try in one year of drinking there. This place is super popular for a reason.
Books to Read whilst Backpacking in Split
Here are some of my favorite books set in Croatia and Dubrovnik:
The Hitman's Guide to Housecleaning: With some 66 hits under his belt, Tomislav, or Toxic, has a flawless record as a hitman for the Croatian mafia in New York. That is until he kills the wrong guy and is forced to flee the States, leaving behind the life he knows and loves.
Cafe Europa: Life After Communism: In this brilliant work of political reportage, filtered through her own experience, we see that Europe remains a divided continent. In the place of the fallen Berlin Wall, there is a chasm between East and West, consisting of the different way people continue to live and understand the world.
A Traveller's History of Croatia: A Traveller's History of Croatia offers tourists and travelers an inside look at how the country's cultural fusion of Mediterranean, Central European, and Balkan influences has given to a tumultuous past.
Croatia: A Nation Forged in War: From the ashes of former Yugoslavia, an independent Croatian state has arisen, the fulfillment, in the words of President Franjo Tudjman, of the Croats' "thousand-year-old dream of independence.
Our Man in Iraq: "Robert Perisic depicts, with acerbic wit, a class of urban elites who are trying to reconcile their nineties rebellion with the reality of present-day Croatia. . . . The characters' snide remarks could easily sound cynical but the novel has a levity informed by the sense of social fluidity that comes with democracy." —The New Yorker
Croatia Lonely Planet: Lonely Planet usually has something helpful to contribute to any adventure. Not as good as this Split travel guide of course.
Volunteering in Split
Long term travel is awesome. Giving back is awesome too. For backpackers looking to travel long-term on a budget in Split whilst making a real impact on local communities look no further than World Packers. World Packers is an excellent platform connecting travelers with meaningful volunteer positions throughout the world.
In exchange for a few hours of work each day, your room and board are covered.
Backpackers can spend long periods of time volunteering in an awesome place without spending any money. Meaningful life and travel experiences are rooted in stepping out of your comfort zone and into the world of a purposeful project.
Worldpackers opens the doors for work opportunities in hostels, homestays, NGOs, and eco-projects around the world. We've tried and approved them ourselves – check out our Worldpackers in-depth review here.
If you're ready to create a life-changing travel experience and give back to the community, join the Worldpacker community now. As a Broke Backpacker reader, you'll get a special discount of $10. Just use the discount code BROKEBACKPACKER and your membership is discounted from $49 a year to only $39.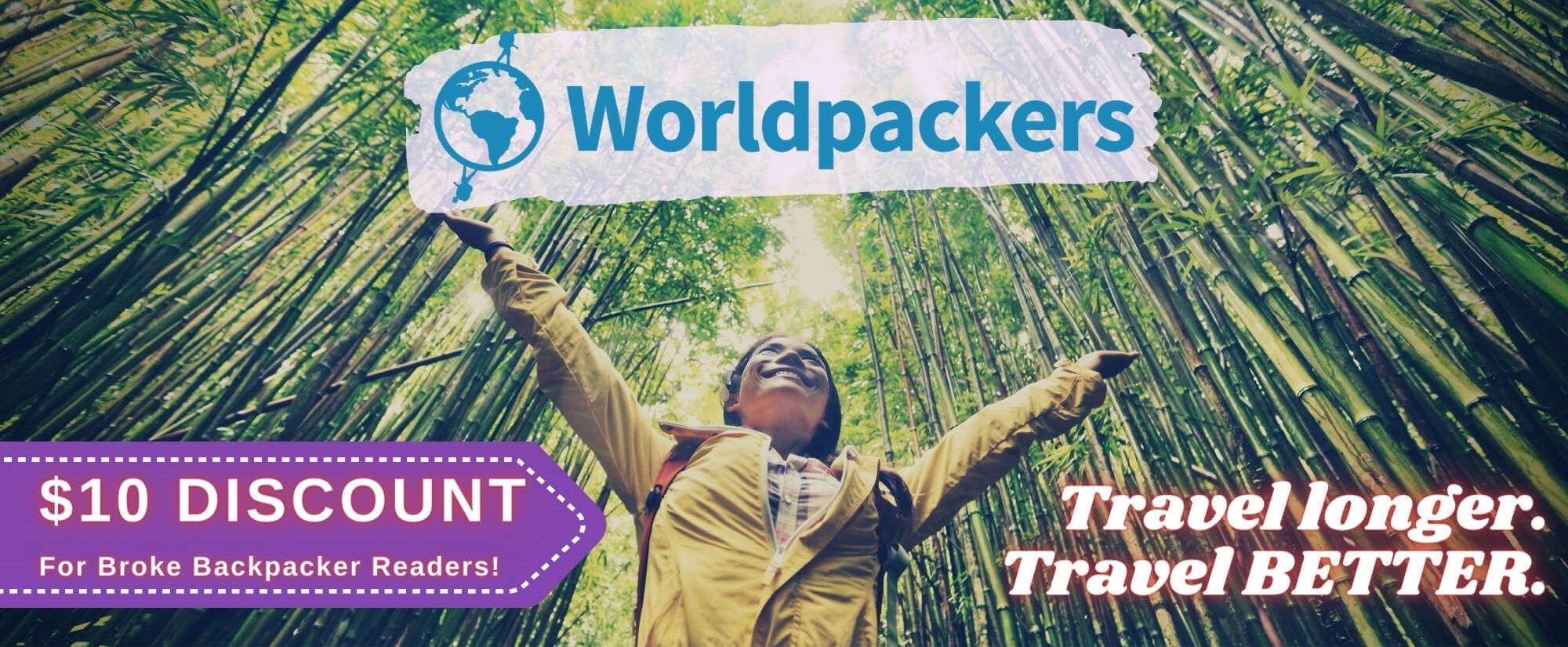 Worldpackers: connecting travellers with meaningful travel experiences.
Make Money Online whilst Backpacking Split
Traveling in Split or Croatia long-term? Keen to make some cash when you are not exploring?
Teaching English online is a great way to earn a consistent income—from anywhere in the world with a good internet connection.
Depending on your qualifications (or your motivation to obtain qualifications like a TEFL certificate) you can teach English remotely from your laptop, save some cash for your next adventure, and make a positive impact on the world by improving another person's language skills!
It's a win-win! Check out this detailed article for everything you need to know to start teaching English online.
In addition to giving you the qualifications to teach English online, TEFL courses open up a huge range of opportunities and you can find teaching work all over the world. To find out more about TEFL courses and how you can teach English around the world, read my in-depth report on teaching English abroad.
Broke Backpacker readers get a 35% discount on TEFL courses with MyTEFL (simply enter the code BACKPKR), to find out more, please read my in-depth report on teaching English abroad.
Whether you are keen to teach English online or looking to take your teaching game a step further by finding a job teaching English in a foreign country, getting your TEFL certificate is absolutely a step in the right direction.
Being a Responsible Backpacker in Split
Reduce your plastic footprint: Perhaps the best thing you can do for our planet is to make sure you do NOT add to the plastic problem all over the world. Don't buy one-use water bottles, the plastic ends up in landfill or in the ocean. Instead, pack a tough travel water bottle.
Go and watch A Plastic Ocean on Netflix – it'll change how you view the plastic problem in the world; you need to understand what we are up against. If you think it doesn't matter, get off my fucking site.
Don't pick up single use plastic bags, you're a backpacker – take your daypack if you need to go to the shop or run errands.
Bear in mind, that many animal products in countries you travel through will not be ethically farmed and won't be of the highest quality. I'm a carnivore but when I'm on the road, I only eat chicken. Mass-farming of cows etc leads to the rainforest being cut down – which is obviously a huge problem.
Need more guidance? – Check out our post on how to be a responsible backpacker.
In Split, there are no shortage of occasions or opportunities in which to get down (if you have the money!). I am all about people having a good time and letting loose. That said, don't drink so much that you embarrass yourself, your country, and everyone within 50 feet of you.
The writer of this Split travel guide is far from innocent. There have been many times during my travels where I let myself and the situation get out of hand. It's easy to do!
With the party culture in Croatia as it is, it doesn't take much before you do something that you will later regret (or spends a week's budget in one big night out!).
Go to Split and have the time of your life, but be respectful along the way. Traveling the world makes you an ambassador for your country, which is awesome. We can make a positive impact on people when we travel and get rid of any ugly stereotypes that may be associated with your country…
Climbing on ancient castle walls, Roman ruins, national monuments, or other historical artifacts should be avoided. Duh! Learn to appreciate the cultural treasures in Split rather than add to their demise.
---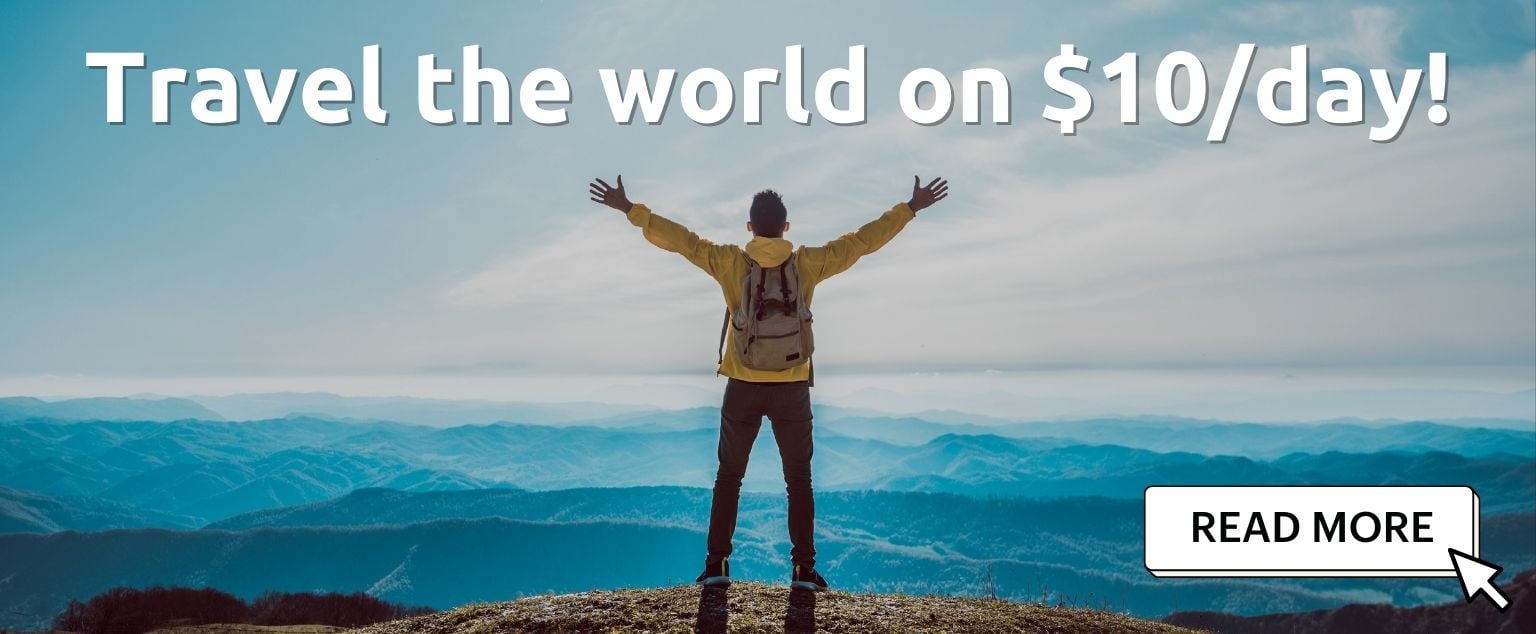 And for transparency's sake, please know that some of the links in our content are affiliate links. That means that if you book your accommodation, buy your gear, or sort your insurance through our link, we earn a small commission (at no extra cost to you). That said, we only link to the gear we trust and never recommend services we don't believe are up to scratch. Again, thank you!