One of the most gorgeous cities on the Adriatic Coast, Split is one of Croatia's must-see travel destinations.
And with tons to do and see and plenty of hostels to choose from, Split has lots of options for the budget traveler.
Which is exactly why we wrote this article of the best hostels in Split.
With the help of this guide, you'll know exactly which of the best hostels in Split, Croatia is best for you.
This is because we have organized the top hostels into different categories, to make it easy for you to pick!
Whether you are looking to party, get some work done, get some privacy, or just find the cheapest dorm bed available, our list of the 5 best hostels in Split is here to help you book your hostel stress-free.

Do You Want to Travel FOREVER??
Pop your email in below to get a FREE copy of 'How to Travel the World on $10 a Day!'.
What to Expect from Hostels in Split? 
Hostels are generally known to be one of the cheapest forms of accommodation on the market. That doesn't just go for Split, but pretty much every place in the world. However, that's not the only good reason for staying at a hostel. The unique vibe and social aspect is what makes hostels TRULY special. Head down to the common room, make new friends, share travel stories and tips, or just have a great time with like-minded travellers from all over the world – you won't get that opportunity in any other accommodation. 
Since Split is becoming more and more of a popular travel destination, the hostel scene is evolving as well. You get countless hostel options all over the city. From super fancy to pretty basic, there are so many different places that it's hard to choose the right one. However, you can almost always expect free breakfast, a pretty damn cheap price, super nice and helpful staff, and free WIFI. Some hostels even offer free guided tours through the city, cool evening activities, and pub crawls with the staff. 
Split's hostels are also known to be incredibly homely. Travellers are being welcomed with open arms and are being properly cared for. Since exploring Split is relatively cheap compared to other European cities, you'll meet plenty of young backpackers, which gives the city (and most hostels) a very youthful and bubbly atmosphere.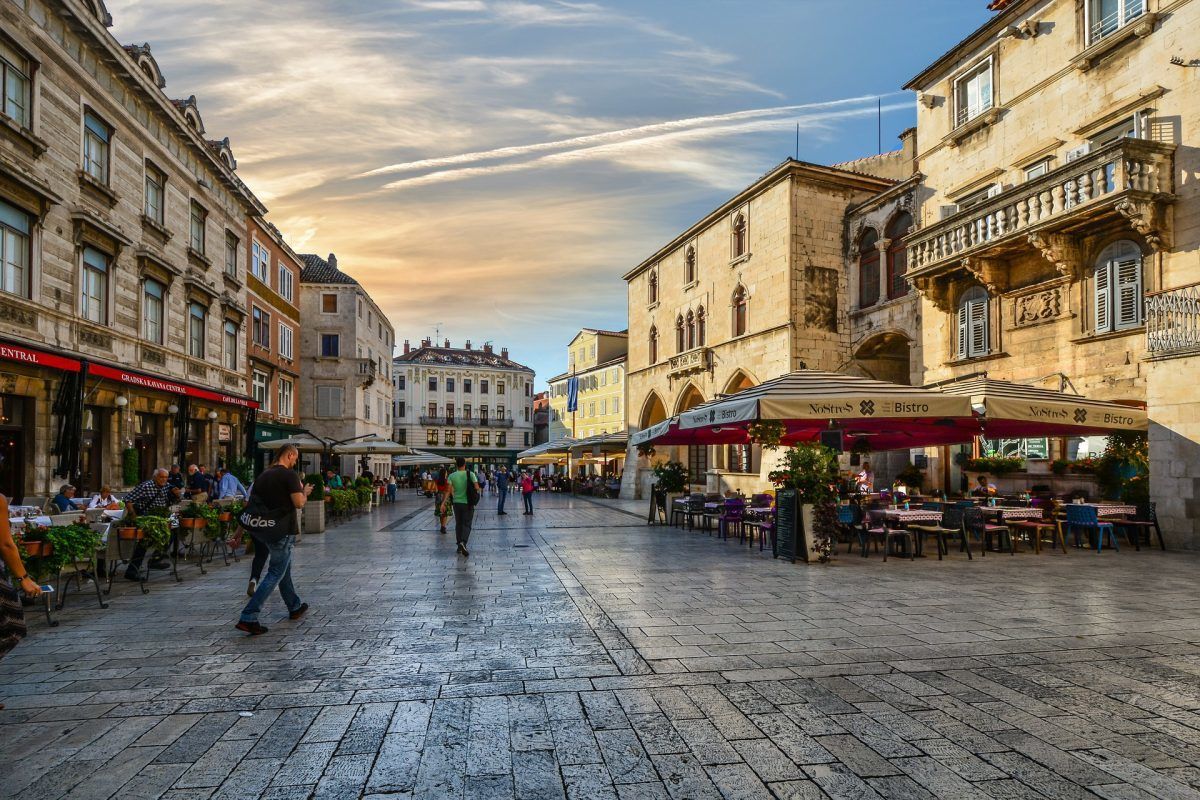 But let's talk more about the important stuff – money and rooms! Split's hostels normally have three options: dorms, pods and private rooms (although pods are rare). Some hostels even offer large private rooms for a group of friends. The general rule here is: the more beds in a room, the cheaper the price. Obviously, you won't have to pay as much for an 8-bed dorm as you would for a single bed private bedroom. To give you a rough overview of Split's prices, we've listed the average numbers below:
Dorm room (mixed or female-only): $15-19 USD/night
Private room: $48-53 USD/night
When looking for hostels, you'll find the best options on HOSTELWORLD. This platform offers you a super safe and efficient booking process. All hostels are displayed with a rating and previous guest reviews. You can also filter your personal travel needs easily and find the perfect place for you.
Split is an absolutely stunning city, but also not the smallest. There are countless epic attractions and unique neighborhoods. Before you start your travels, you need to know where to stay in Split – there's no point choosing a hostel that is miles away from the sights you want to explore. To help you out, we've listed our absolute favorite neighborhoods in Split below. Choose from one of them and you'll be perfectly connected to the rest of the city. 
Old Town – Old Town is the heart and soul of Split. Built around Diocletian's Palace, the Old Town of Split is packed with historic and cultural attractions and landmarks.
Radunica – Located to the east of Old Town, Radunica is a historic and charming downtown neighbourhood. It is a medieval district and one of the oldest neighbourhoods in Split. Here you'll find heritage architecture, winding streets, and plenty of interesting attractions.
Bacvice – Bacvice is one of the hottest neighbourhoods in Split for nightlife and entertainment. Located southeast of the city centre, this neighbourhood is home to the most popular beach in Croatia.
Now that you know what to expect from hostels in Split, let's have a look at the best options…
The 5 Best Hostels in Split
There are a ton of hostel options for budget travellers in Split so we've trimmed the fat, and taken the highest-reviewed hostels and put them all into one, easy to pick list. These are our picks for the best hostels in Split Croatia in 2021.
What is the One Item Every Traveller NEEDS???
There is one item every traveller NEEDS. Some travellers don't even know they need it, but those travellers need it more than anyone.
What is this forgotten essential of the backpacker-life? SPOILERS! Guess you'll just have to click the button to find out. 😉
Find Out What It Is!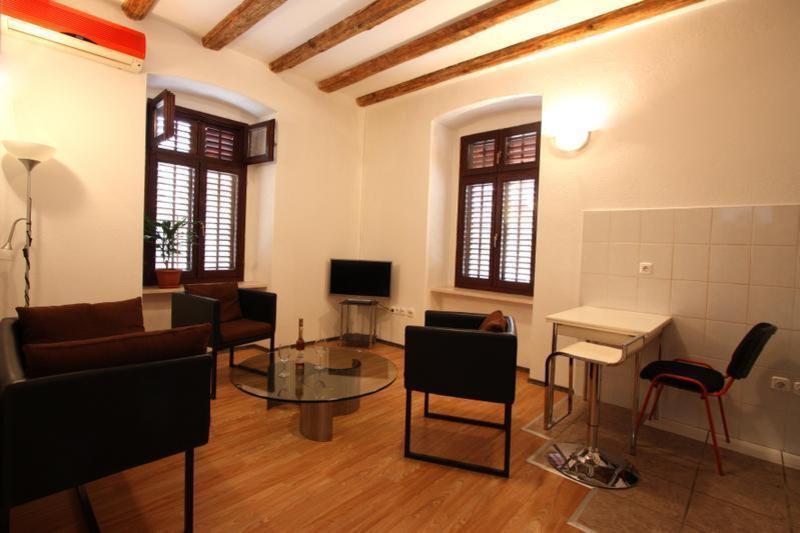 Gran Hostel LerO is the overall best hostel in Split in 2021 for sure! Incorporating everything the modern hostel needs while maintaining a homely feel LerO's is the best hostel in Split regardless of your travel style. Set in a gorgeous Secession Villa right on the Dalmatian coast LerO's is a wonderful home base for travellers in Split.
The dorms are simple but spacious and comfortable and offer incredible views of the impressive city skyline. Each and every guest gets a welcome drink on arrival and the team are happier to help make each and every guest's stay as positive and memorable as possible.
Why you'll love this hostel:
BBQ
Veggie garden
Beautiful backyard
Located in the Old Town, Splits oldest neighbourhood you'll find LerO's at the foot of Marjan hill. From here, it's a breeze to get around the city and explore all other incredible attractions. It takes around a 10min walk to get the the main bus and train station, or ferry port.
This location is ideal for couples and travelers who want to charge their batteries after long journeys. Chill in the comfy beds, hang out in the common area, and make new friends with like-minded travellers. And if you really crave some alone time, book yourself into one of the comfy private rooms!
If you're visiting during the summer months, keep at least one evening free to have a cozy BBQ in the backyard of the hostel. This is where the calm and friendly atmosphere really gets to shine. Enjoy the warm afternoon sun with a couple of friends and a drink in your hand – it doesn't get better than that!
Laundry Facilities
Tours & Travel Desk
If you're down for a good time in Split you should head to Split Backpackers. Well, surely we're all down for a good time in Split. If you're keen to party in Split then Split Backpackers is defo for you! True to their motto guests come as backpackers and leave as friends.
There's nothing quite like a night on the Croatian rakia in order to cement new friendships on the road! Run by young local guys and girls Split Backpacker is a fun and friendly youth hostel in Split! Split is a super seasonal city so know that things get quite quiet around here once the sun sets in the summer.
Why you'll love this hostel:
Young and active crowd
Super comfy dorms
Great location
Let's talk a bit more about the hostel's details! Split Backpackers features 3 spacious and modern decorated dorms. Two rooms boasts 4 beds and 1 room boasts 2 beds. Each bed has a private socket and a reading light, for your maximum comfort and privacy. On top of that, each bed is equipped with a curtain so if you wanted some time to yourself, you can simply close the curtain, sit back and relax. Each bed also comes with a huge private locker that fits even the biggest backpack!
In case you need to do some work or want to connect with your friends at home, there are free computers in the common area. Log into your social media, chat away and keep your folks updated on your travels – just don't forget to log out again! The common room is also a great place to meet other travellers and relax after a long day of exploring the city.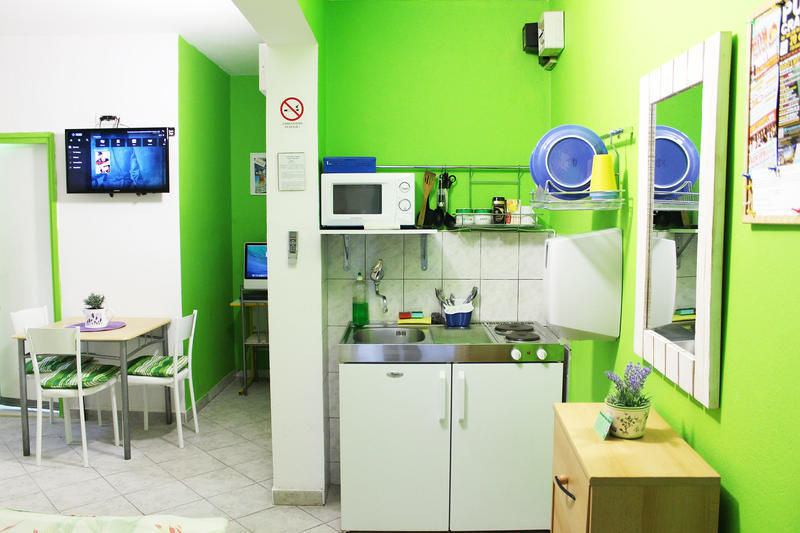 Self Catering Facilities
Laundry Facilities
The best hostel for solo travellers in Split is the much-loved and super popular CroParadise Green Hostel. Green, green and more green you may need to don your sunglasses when you walk through the door; this place is bright! Bright it may be but super welcoming, affordable, and chilled out it is too. That's what's making it incredibly easy for solo travellers to find a new crew.
If you wanna find the gang you should head to the common room, or hang out in the CroParadise cafe. Just 50m from the ancient Diocletian's Palace, CroParadise puts solo traveller at the heart of action making it a top hostel in Split!
Why you'll love this hostel:
Homely vibe
Book exchange
Free Coffee and Tea
There's a lot more to love about this hostel than just the social vibe though. They've got rooms with air con, flatscreen TVs featuring on-demand services and iMacs for making the most of the super-fast Wi-Fi. What makes it extra special? Maybe it's the balconies, sun terrace or cosy common rooms. Or perhaps you'll love the organised pub crawls every evening in the summer (cheers to that!), and walking tours all year round. The list goes on about why CroParadise Green Hostel is an epic place…
Before you head out to explore the city, stop by at the reception to pick up a free city map. And while you're there, ask the staff for their recommendations on what to do in Split. Local knowledge is always better than the stuff that is written in guides – if you want to find the hidden gems in Split, this is your best shot! And in case you don't want to head out alone, join one of the hostel's tours to get to know the city and other travellers as well.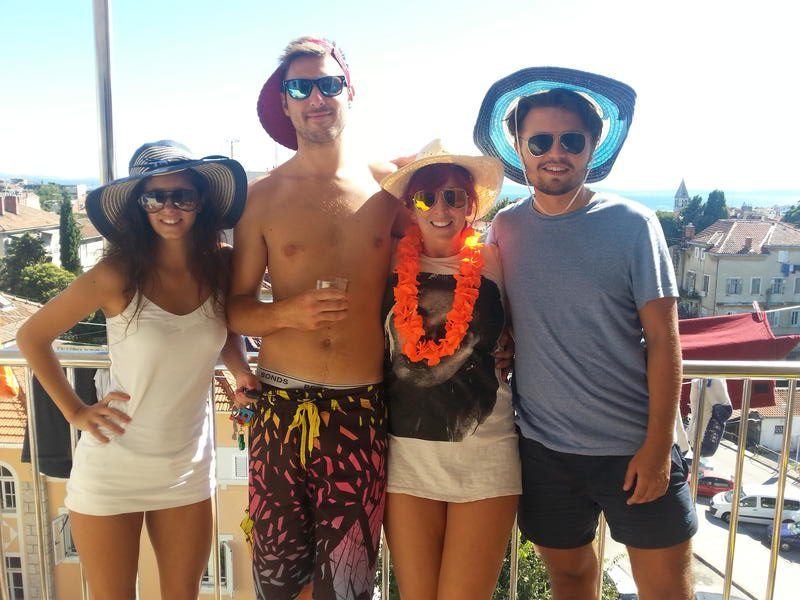 Self Catering Facilities
Tours & Travel Desk
If you're looking for the best cheap hostel in Split you should seriously check out Backpackers Fairytale. Offering a comfortable and quiet night's sleep while never lacking on the social side, Backpackers Fairytale is a brilliant youth hostel in Split for travellers on a tight budget.
The staff at Fairytale are super friendly and will instantly become your new besties in Split. Creating an on-point hostel vibe, the Fairytale team can hook you up with day trips, bus tickets and more from their tours and travel desk. FYI, they have a dog called Tia who is the cutest!
Why you'll love this hostel:
It might not be the most fancy hostel in Split, but it definitely offers some real bang for your buck. The dorms are pretty basic, with simple bund beds and comfy mattresses. Each bed comes with an individual reading light, a plug socket and USB ports so you can keep your electronics charged without leaving them out of sight. Private rooms are spacious and come with a cute terrace window that offers an impressive view of the city.
The kitchen is pretty small, but definitely big enough to prepare a tasty breakfast in the morning to get the day started right.
One thing that really stands out about this hostel is the amazing reviews. With over 1600 reviews, Backpackers Fairytale is still going string with an incredible 9.6/10 ranking. That really proves that the hostel keeps its promises and looks after its guests. If you're still not convinced, read through the reviews yourself!
5. Best Hostel for Couples in Split – Hostel Dioklecijan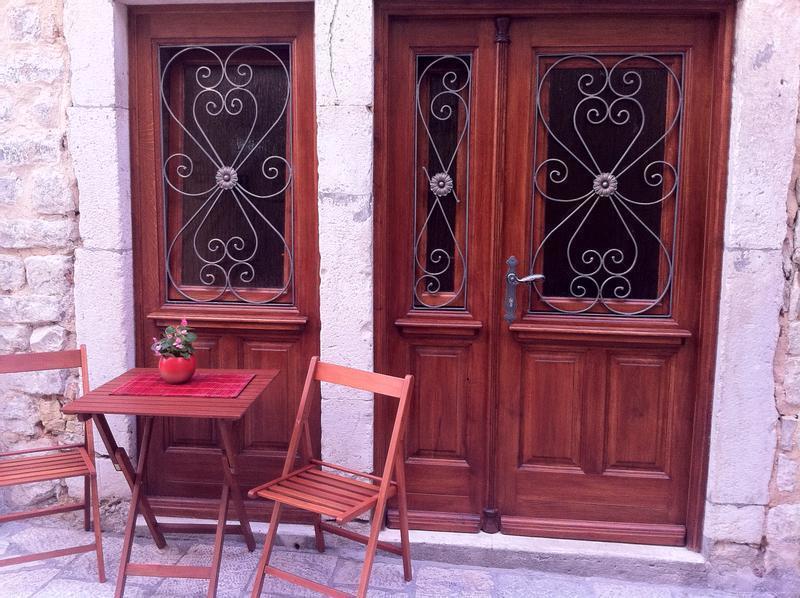 Luggage Storage
Tours & Travel Desk
If you're travelling to Croatia with your lover you should totally check out Hostel Dioklecijian, the best hostel for couples in Split. This super cute hostel has a range of private ensuite rooms and whole apartments too if you fancy taking over!
Hostel Dioklecijian is a great budget hostel in Split for couples, offering fairly priced private rooms throughout the year. The neighbouring indoor market is a must-visit and you'll defo find yourself buying one of everything! There's always one person in the couple who is a shopaholic, is it you?!
Why you'll love this hostel:
Great location
Aircon in all rooms
Very quiet and chill atmosphere
You'll be perfectly located in Old Town Split, close to all of the cool attractions and public transport that can connect you to all other parts of the city. As we mentioned above, one of the most magnificent indoor marketplace is right next to the hostel. There are a lot of party places in short walking distance as well. If you're craving a midnight snack, simply cross the street and grab a bite at the 24/7 shop.
It's a pretty homely hostel that doesn't offer many socializing opportunities, but for a couple, it's the ideal place to chill and enjoy each others company. Gordana, the host, is known to take proper care of her guests, provides great insider tips on what to do in the city and always has a welcoming smile on her face. It's like a little home far away from home!
Is This the Best Backpack EVER???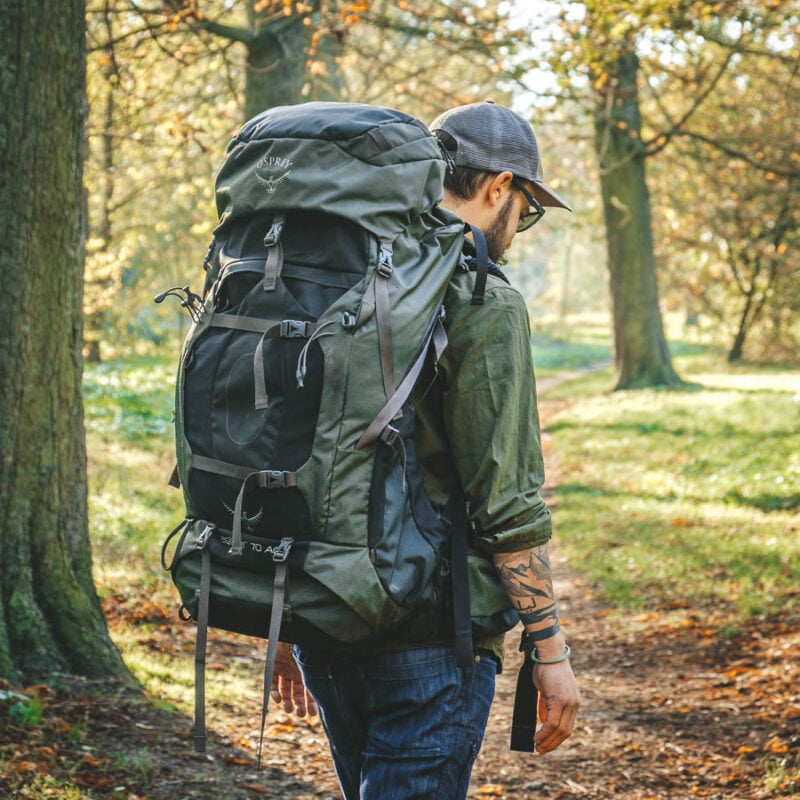 More Best Hostels in Split
Best Hostel for Digital Nomads in Split – Adria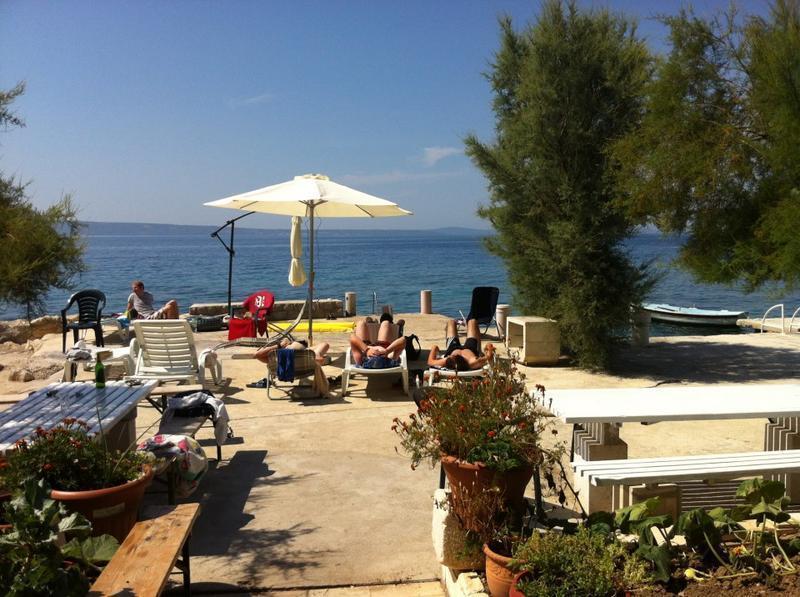 Self Catering Facilities
Laundry Facilities
Offering free, fast and reliable WiFi, as well as incredible views of the Dalmatia coast, Adria is the best hostel for digital nomads in Split. Lying just a matter of steps from the cool Adriatic Sea digital nomads can really live the dream while staying at Adria. Soon to be offering guests use of kayaks, Adria offers digital nomads the perfect work-life balance. A little away from Split city centre, Adria is a peaceful and inspiring environment to work in. The dorms are perfectly kept, cosy and comfortable. Other must-have digital nomad facilities like a guest kitchen and laundry facilities are also on offer at top hostel in Split, Adria.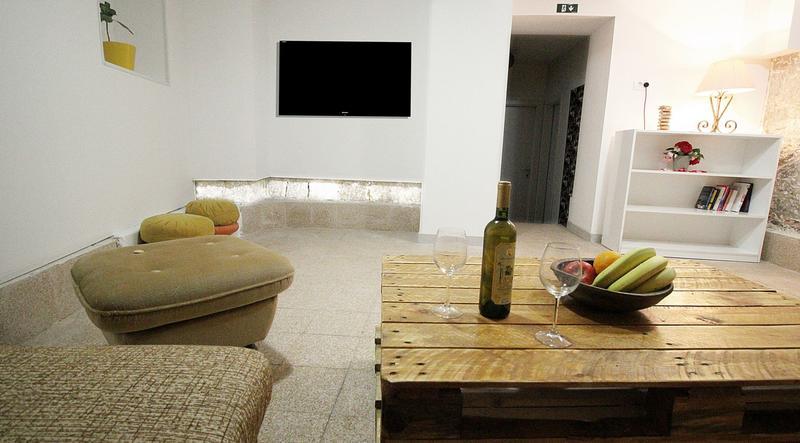 Self Catering Facilities
Late Check-Out
If you're keen to stay in the historic old town of Split, also known as Veli Varoš you should check out Hostel Like Me. This highly recommended hostel in Split offers everything the modern backpacker could need including free WiFi, free bed linen, access to the guest kitchen and a late check-out service too. The dorms are minimalistic but comfortable and clean. The staff are really helpful and enjoy sharing their local knowledge with backpackers new to Split.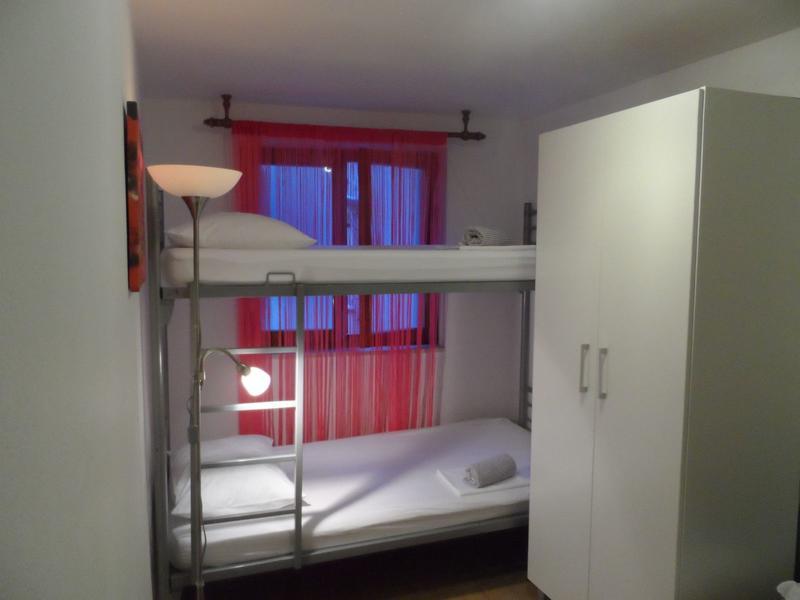 $$$
Self Catering Facilities
Late Check-Out
Air Conditioning
There is a lot to love about Bell Tower Hostel. A simple but homely Split backpackers hostel, Bell Tower is a great shout for travellers who want a relaxed and quiet stay in Split. Located in a friendly neighbourhood, guests at the Bell Tower are surrounded by shops, cafes and tourist hotspots galore. The team have recently renovated the guest kitchen which is sparkling clean and fully equipped. If you wanna learn about Split or need a hand arranging onward travel just holla, the Bell Tower team can help, no worries!
$$
Self Catering Facilities
Tours & Travel Desk
Outdoor Terrace
Downtown Split is a highly recommended hostel in Split that is in one of the best locations, within the old city walls. If you're a culture vulture wanting to immerse yourself in the most authentic side of the city then Downtown is the best hostel in Split for you. Placed in the heart of the Diocletian Palace and a matter of metres from the sea there is always something going on at Downtown. The dorms are simple, affordable and comfortable. Again, Downtown Split is quiet in the down season but no less charming,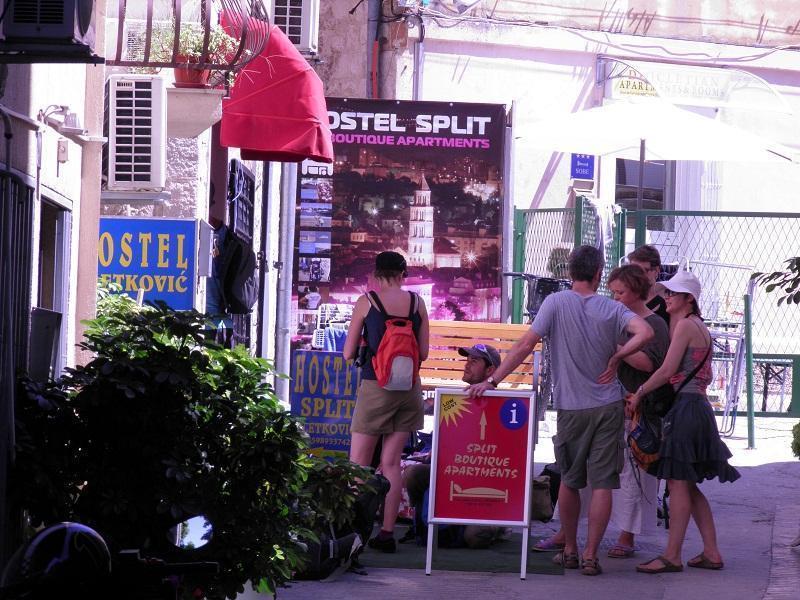 Free WiFi
Airport Transfer
Having hosted over 5000 backpackers in the summer of 2017 alone it's safe to say that Hostel Split is the coolest hostel in Split in terms of vibe. Always busy and always bustling, for solo travellers or anyone in fact who wants to find a new crew in Croatia you better head to Hostel Split. Offering a warm welcome for all, Hostel Split is a classic backpackers hostel. If you're heading to Split with your buddies and fancy a night away from the dorms why not treat yourself to a private dorm at Hostel Split; sleeping up to 4-people in a private room it's a great way to divide the costs.

Unlock the The Broke Backpacker's GREATEST Travel Secrets!
You pop your email here, and we promise to send you only travel content that's actually relevant — sounds like a pretty good deal to us!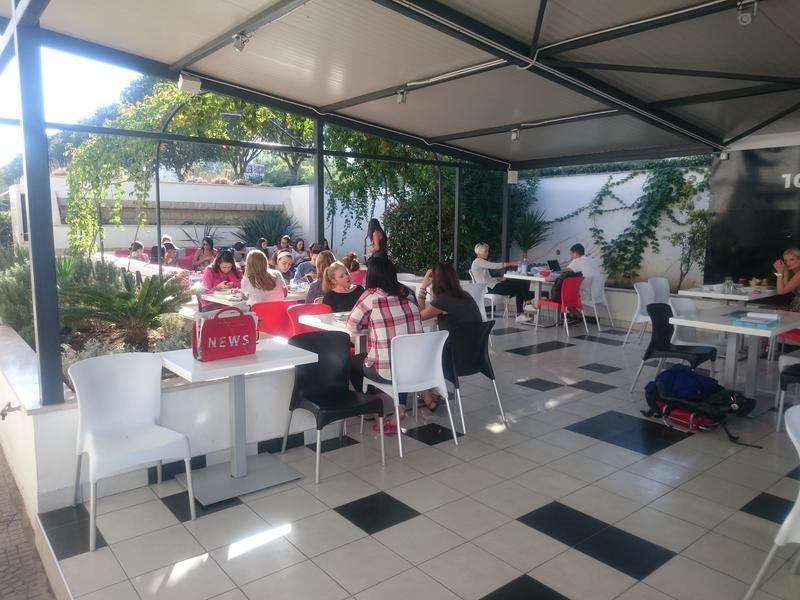 Laundry Facilities
Air Conditioning
Design Hostel 101 is a great Split backpackers hostel for travellers with a keen eye for style and a little more cash to splash. Housing up to 101 backpackers every night Design Hostel is always busy and bustling, in a good way. Fun, friendly and chilled out, the Design Hostel 101 team have got the vibe bang on. Interestingly, each of the 101 beds is named after a different island; comfortable and educational, what more could you want?!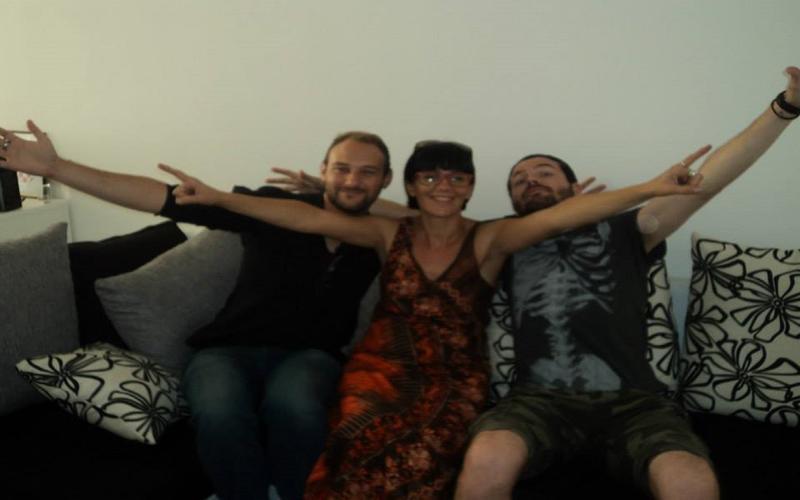 Self Catering Facilities
Air Conditioning
Cicada is a great budget hostel in Split. Small and cosy, Cicada Hostel is perfect for travellers who wanna get out and about in the daytime and crash out at night. Just a 10-minute walk away from Dioklecians Palace Cicada Hostel puts backpackers right at the heart of the action in Split. Housing up to 14-people per night Cicada Hostel is the best hostel in Split for travellers who like a more reserved and relaxed place to stay.
$
Self Catering Facilities
Laundry Facilities
Common Room
Old Town is a top hostel in Split and comes highly recommended by all who visit and it's easy to see why. Offering everything the 2021 traveller could need, from a guest kitchen to free WiFi, from laundry facilities to air conditioning, Old Town ticks all the boxes. Old Town is the kinda youth hostel in Split where you instantly feel at home. The kinda place where guests and staff all cook dinner together and everyone is greeted like an old friend.
$$
Self Catering Facilities
Security Lockers
Air Conditioning
Ideal for couples in particular Apinelo Hostel is a highly recommended hostel in Split. Offering mostly private rooms and apartments Apinelo Hostel gives you the privacy of a hotel and the social nature of a hostel. Win-win right?! Located within an easy walk of Split's train station and ferry port Apinelo Hostel is a great youth hostel in Split for travellers on a flying visit. New to the scene, Apinelo is a wonderful Split backpackers hostel.
$$
Self Catering Facilities
Laundry Facilities
Air Conditioning
As a highly recommended hostel in Split Mediterranean House is adored by all who visit. Ideal for travellers of every style Mediterranean House offers both private ensuite rooms and open dorms too. Just a 3-minute walk from Diocletian's Palace, Mediterranean House is the dream for travellers who are keen to soak up the culture.  Mediterranean House is set in a gorgeous, traditional Mediterranean stone mansion in the very centre of Split's historic old town. A real home from home, Mediterranean House is a top hostel in Split.
What to Pack for your Split Hostel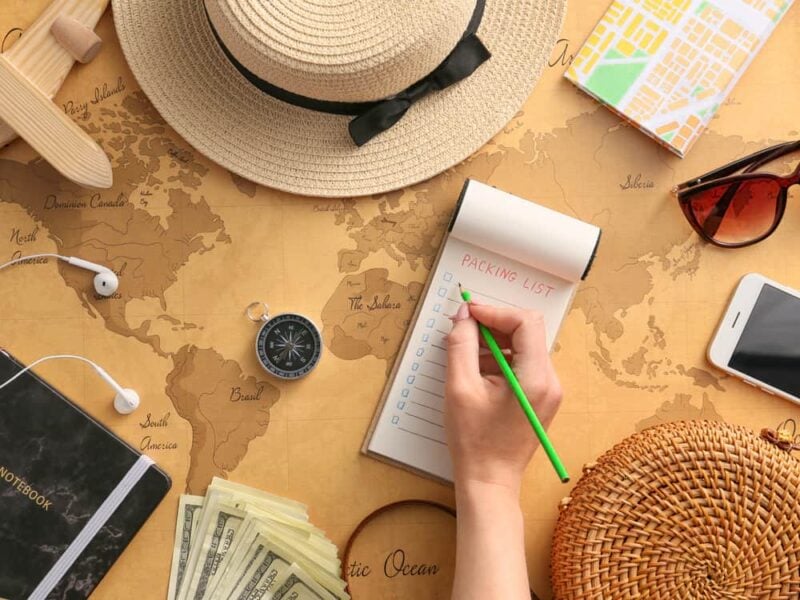 Pants, socks, underwear, soap?! Take it from us, packing for a hostel stay is not always quite as straight forward as it seems. Working out what to bring and what to leave at home is an art we have perfected over many years.
Check out our definitive Hostel Packing list for our top packing tips!
FAQ about Hostels in Split
Travel Safety Tips for Split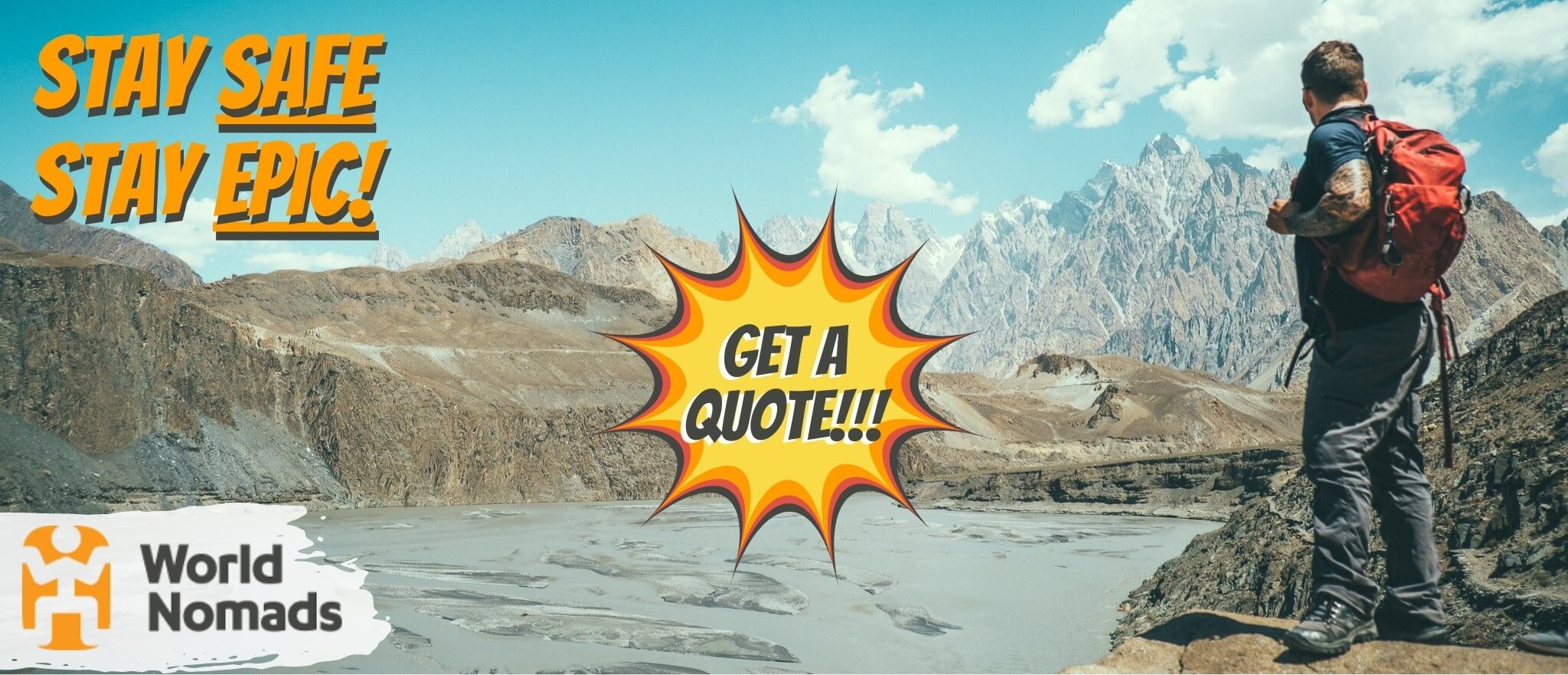 It's good to get lost sometimes, but it's also good not to get too lost. There are people that want you home in one piece.
There's one travel insurance provider The Broke Backpacker trusts for all his wildest shenanigans… World Nomads!
Click the button below to get a quote on your insurance or read our in-depth review of World Nomads' coverage. And then… let the shenanigans begin. 😉
More Epic Hostels in Croatia and Europe
Hopefully by now you've found the perfect hostel for your upcoming trip to Split.
Planning an epic trip all across Croatia or even Europe itself?
Don't worry – we've got you covered!
For more cool hostel guides around Europe, check out:
Over to you
By now I hope our epic guide to the best hostels in Split has helped you choose the perfect hostel for your adventure!
If you think we've missed anything or have any further thoughts, hit us up in the comments!
---
Thanks for reading – that was fun! 😀
We bring you epic FREE content!
Find out how YOU can help support us.
We're a big site with a big team and this job isn't always easy. But we do it because we love it – we love providing epic and free content. We love the knowledge that our content keeps you adventuring. We don't ask for money, but if you'd like to find out how you can help the site in more organic ways, click the button below.
Thank you for your support 🙂
---
Bye for now, but not forever!
If you want MORE top-tier Broke Backpacker content like this, then sign up for our weekly newsletter below to get the latest and greatest!
And for transparency's sake, please know that some of the links in our content are affiliate links. That means that if you book your accommodation, buy your gear, or sort your insurance through our link, we earn a small commission (at no extra cost to you). That said, we only link to the gear we trust and never recommend services we don't believe are up to scratch. Again, thank you!