Quick – think about Slovenia. What's the first thing that comes to mind? You're probably imagining a picturesque little church on a tiny island right now but let me tell you – while Lake Bled is probably one of my favourite spots in Europe, Slovenia has so much more epic stuff to offer.
This little country is wedged between some of the most popular tourist destinations in Europe but somehow doesn't get nearly as much as love as the more classic tourist route. Whoever skips Slovenia must be crazy: Backpacking Slovenia is a thrilling experience and a visual feast of incredible landscapes.
A smorgasbord of adventures await all adrenaline junkies – but wait, if you're more like a wine-glass-in-hand type, there's plenty of culture and city life to discover, too.
This Slovenia travel guide covers all the most important things you need to know about backpacking Slovenia on a budget: where to go, what to do, who to meet, how much does it cost, and how to get there, spiced up with some top tips on how to make the most of your holiday.
Let's get started!
Why Go Backpacking in Slovenia?
Located smack bang in the middle of Europe, Slovenia sits conveniently between many common backpacking routes. Slovenia is the lesser-visited little sister to Italy with just a fraction of the crowds AND prices.
For hikers, Slovenian Alps are a fantastic adventure with scenery equal to the more famous Alpine countries, and city lovers can get their kicks in the bustling capital Ljubljana.
There's even a small but thriving wine region!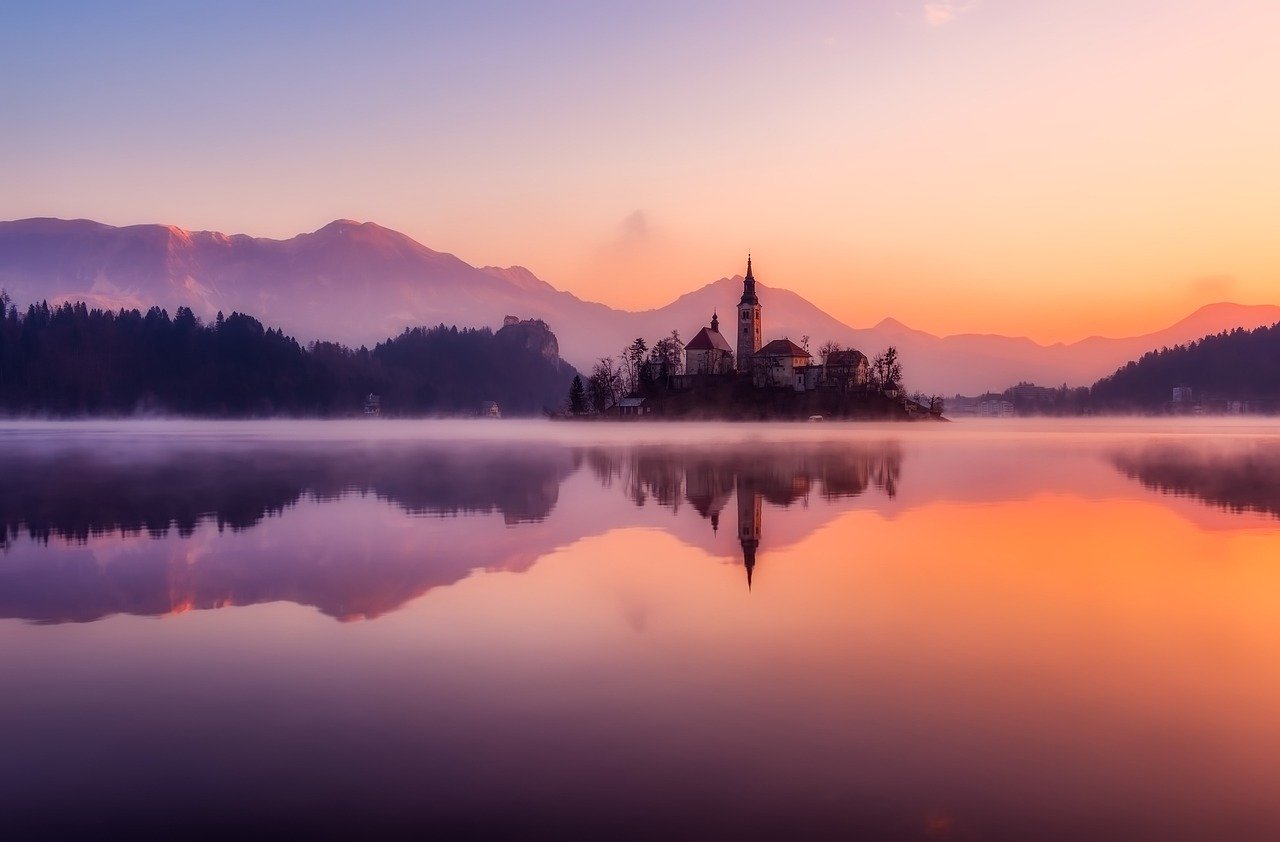 If this wasn't enough, the whole country is staggeringly beautiful, and the people are very friendly towards foreign visitors. (The locals like to joke that they're so nice that their longest war only lasted for ten days – and it's true.)
English is widely spoken so you'll rarely run into a language barrier, and compared to its northerly neighbours, Slovenia is a lot more affordable to travel.
Still, this gem between Eastern and Western Europe is overlooked by many backpackers or made into a hasty pit stop. Don't let the small size of the country fool you, though: whatever you're craving from your trip, Slovenia probably has it.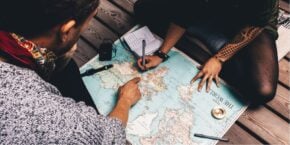 Heading Off-Grid? • Download This Guide as a PDF!
Sign up to The Broke Backpacker's EXCLUSIVE VIP AREA below and download our top backpacking guides as PDFs – go offline with peace of mind!
Best Travel Itineraries for Backpacking Slovenia
There are tons of fun adventures to be had in Slovenia. You're in luck – even if you're in a rush, the country is so small that it's possible to fit a lot even into a shorter itinerary. You can check out the highlights in a couple of days, but this alpine nation is sure to steal your heart so you might just find yourself extending your trip.
3 Days in Slovenia: Top Sights for the Rushed Traveller
Ljubljana -> Lake Bled -> Ljubljana
Many backpackers travel through Slovenia on their way somewhere else or just pop by for a side quest. If you're on a limited schedule, it's definitely possible to just check out the most famous places in Slovenia to get a little taste for what the country has to offer.
Just to make things easy, I'm going to assume you're starting your trip from the capital Ljubljana.
Ljubljana is a vibrant student city that packs a lot of culture and history in a relatively small space. This works in your favour – walking everywhere is super easy. Check out the strange statues along the Ljubljanica River and explore some urban art in the cooler-than-cool Metelkova district. Don't forget to look out for dragons!
If you tire of walking, you can catch the funicular up the hill to the Ljubljana Castle. Top tip: this hill is also the best place in the city to catch the sunset.
After dark, you can grab a drink or get dinner in one of the many bars in the old town.
Day two, head up to Lake Bled. This small town is famous for the small church that's perched on a tiny island in the middle of a lake. Bled isn't short of breathtaking views: climb up to Bled Castle or one of the three lookout spots on the opposite hill for your best IG snapshots.
Just two hours away from the capital, Lake Bled can be done in a day trip although it's best to stay overnight so that you can climb the Straža Hill in the evening to catch an epic sunset over the best view in Slovenia.
1 Week in Slovenia: Lakes, Caves and a Dash of Dragons
Ljubljana -> Postojna -> Lake Bled -> Lake Bohinj -> Ljubljana
If you want to get the best idea of this little country, then you'll need minimum one week.
Take at least a day, preferably two, to explore Ljubljana before travelling for an hour and a half to the town of Postojna. Here you'll find two unique attractions: the Postojna caves and a little further up the road, the Predjama Castle build into a mountain. Since Postojna is tiny, accommodation is limited, so you should head up to the next stop – Lake Bled – for the night.
You can easily spend three days in the area. On the first day, you can chill by Lake Bled, visit the church on the island and hike up to the many viewpoints.
On the second day, catch a morning bus to the nearby Lake Bohinj to spend a relaxing day boating or walking around the lake. It's like a less crowded version of Bled with less impressive mountains, but many visitors actually prefer Bohinj to Bled.
On the third and the last day, don on your boots and hike to the nearby Vintgar gorge where wooden boardwalks take you on a fantastic journey along the otherworldly blue gorge river.
At the end of your trip, you can return to Ljubljana or continue onwards towards Italy or Austria directly from Bled.
10 Days in Slovenia: Mountain Lover's Dream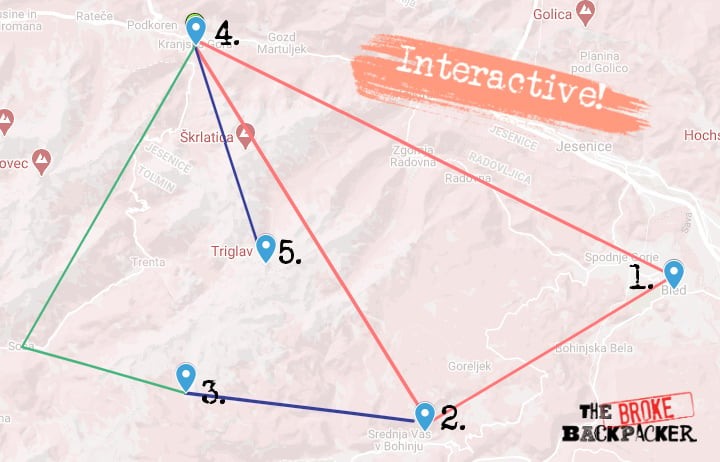 Lake Bled -> Lake Bohinj -> Kranjska Gora -> Lake Bled
When I was planning my first trip to Slovenia, the Julian Alps were on the top of my list of things to experience. This itinerary is made for the real hike-crazed backpackers.
Even if your itinerary only includes mountains, you can't miss the magical Lake Bled. Start your trip here and spend two days exploring the area before hopping on a morning bus to Lake Bohinj. Spend a day relaxing and gathering strength – you're going to need it to conquer these mountains.
One of the most beautiful hikes in the area is known as the Seven Lakes hike that – true to its name – takes you to seven pristine Alpine lakes. The hike takes two days, and you can stay the night in the Koca pri Triglavskih jezerih mountain hut that's set in a seriously stunning location between snow-capped mountains and a mirror-calm mountain lake.
Your next mission is to explore the Soca River Valley, and there are two ways to get to your starting position.
One: After the Seven Lakes hike, you can descend back down to Bohinj to nurse your blisters and catch a bus back to Lake Bled. From there, continue to the town of Kranjska Gora which is the cheapest alternative to stay as close to the river valley as possible.
Two: (Marked on the map in green) If you're feeling adventurous, though, it's possible to trek to Soca. In this case, instead of getting back to the town after spending the night at the mountain hut, you can take a different trail that leads directly to Soca. From there, you can hitchhike your way to Kranjska Gora.
Spend a couple of days frolicking around Soca and top off your trip with a two-day hike to the summit of Mount Triglav, the highest mountain in Slovenia.
2 Weeks in Slovenia: A Little Bit of It All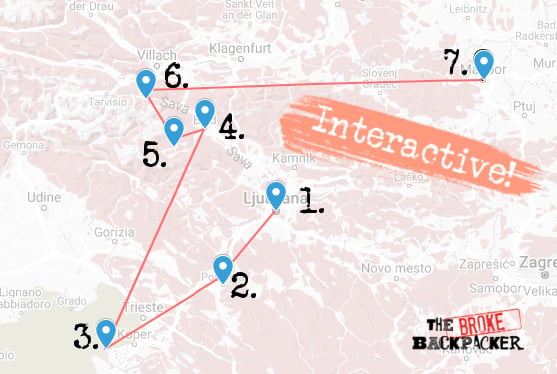 Ljubljana -> Postojna -> Piran -> Lake Bled -> Lake Bohinj -> Kranjska Gora -> Maribor
This itinerary is meant for those who are serious about seeing all sides of Slovenia. It might seem like this itinerary packs a lot of content in a few days but luckily distances in Slovenia are fairly short and travelling between towns takes no time at all.
From Ljubljana, visit the Postojna Cave and Predjama Castle, then continue to the coastal town of Piran to check out the Slovenian Riviera.
Piran's architecture shows a heavy Venetian influence, and the town has plenty of sunshine and sparkling sea to experience. You can spend two days in the area to make sure that you'll have the chance to check out some of the other coastal towns, too.
From Piran, continue to the Julian Alps. You can easily spend two days exploring Lake Bled and the surrounding area, and another full day on Lake Bohinj.
After that, head up to Kranjska Gora; this quaint town is framed by the Julian Alps and is the perfect base for adventures around the Soca Valley. You could also make this your base for the whole time you're touring the Lake Bled area since it's a little bit cheaper and less crowded than the iconic tourist town.
Next up is Maribor, the second city of Slovenia. You have to go through Ljubljana to get there so you can choose to spend another day relaxing in the capital in the Tivoli park or continue straight to Maribor.
From Maribor, you can take a day trip to Ptuj that in late February becomes the stage of Slovenia's biggest spring festival. The oldest town in Slovenia is worth the visit during other times of the year too, though!
Depending on your onward travel plans, you can return to Ljubljana or go on your merry way from Maribor towards Graz (Austria) or Zagreb (Croatia).
Places to Visit in Slovenia
For such a small country, the variety in the Slovenia-scape is astounding. The country might be best known for its Alpine escapades but on top of that, it's easy to find rich history, vibrant city culture, music festivals and even a bit of coastline.
Here are the top places to visit in Slovenia:
Visiting Ljubljana
When I was travelling through Europe towards Slovenia, I heard a lot of praise for its capital. 'It's like a mixture between Budapest and Vienna, someone told me. 'It's small but it's cool', someone else said. And as a cherry on top: 'Oh, you're gonna love it!'
Ljubljana is a small city with a big heart and a calendar full of fun activities. It's a city of art and culture built on top of Medieval history and folklore – according to legend, it was founded by Greek heroes. The name Ljubljana basically means 'the beloved city' in Slovenian.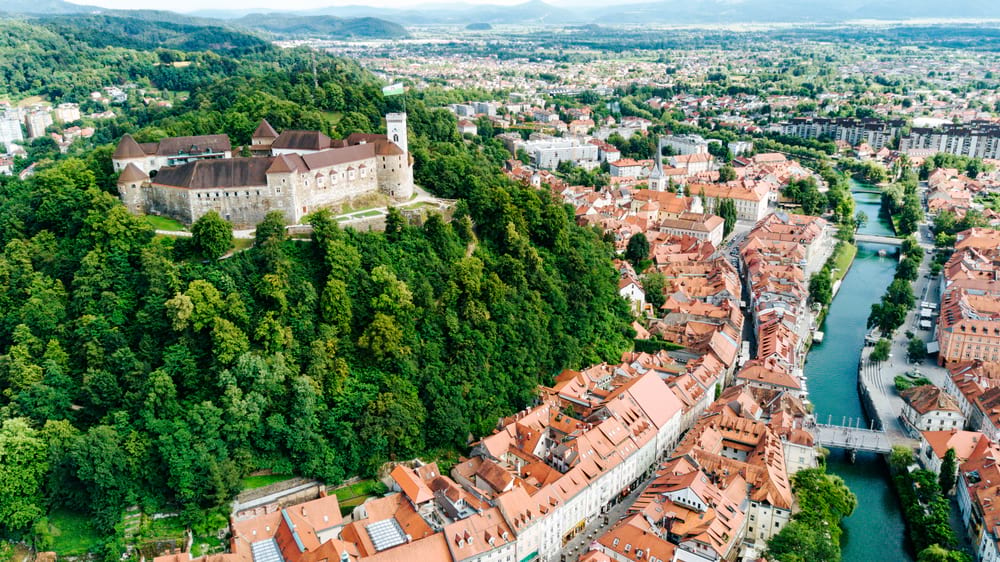 One of the top places to visit is the Ljubljana Castle on the hill – although the hefty entrance fee might convince you to climb up just to admire the view.
Metelkova is an art district filled with amazing graffiti and cool hangouts where you never know what you might encounter – maybe a juggler, maybe a feminist choir practicing.
Slovenia is one of the greenest countries in the world, and this shows in its capital as well. If city life gets to be too much, just head to the gigantic Tivoli park for a chilled out afternoon. And being green doesn't just mean great parks here: Ljubljana is also taking serious steps to become more environmentally conscious, and in 2016 it was chosen as the European Green Capital.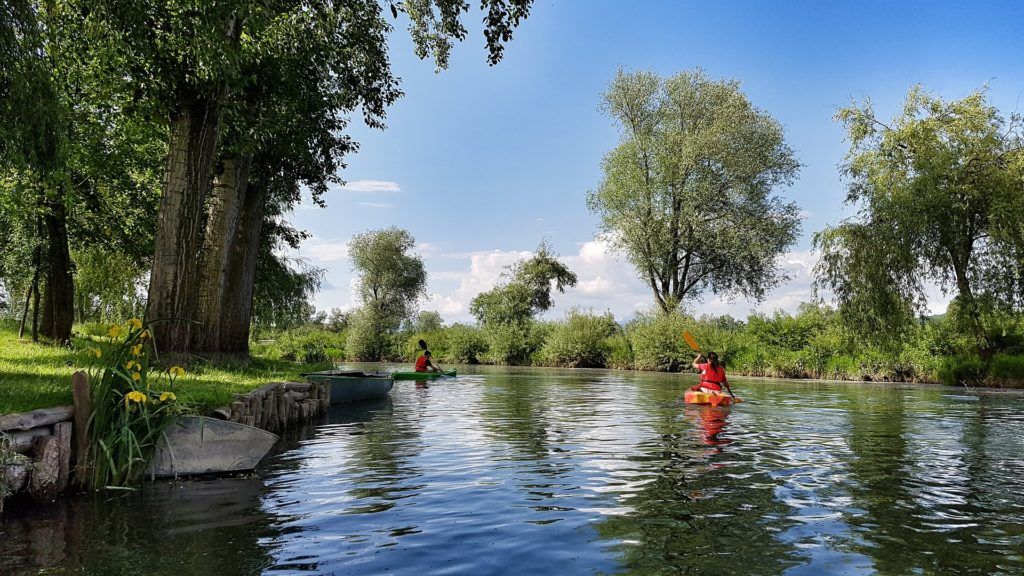 The best way to get to know Ljubljana is to join the free walking tour that takes you all over the Old Town and dives into the stories and legends of the city.
Ljubljana is a great place to base yourself during your Slovenian adventures; make sure you're staying in one of these awesome hostels in Ljubljana.
Visiting Lake Bled
With its tiny island church, Lake Bled is probably the most emblematic image of Slovenia. Despite its Instagram fame, Lake Bled is definitely NOT overhyped.
Lake Bled is, in my humble opinion, one of the most beautiful places in Europe. There's a certain magic about the little church and the island on the lake, surrounded by the majestic Julian Alps and green forest.
The town centre is pretty but small and besides the Bled Castle, there isn't much to see. The real attraction is the lake itself. The easy stroll around the lake takes about an hour and a half, a little longer if you take stops – which you should – and climb up to the viewpoints to get the best angles for photography.
How about visiting the island itself? There are three ways to get to The Church of Mary the Queen: pay for a return trip on a traditional rowboat, rent a boat yourself or swim. Yep, you read that right. Swimming definitely saves you the most money but unless you've got someone bringing you a change of clothes, you won't be able to enter the church in swimwear.
In the evening, take the easy walk up the Straža hill for an absolutely stunning view of the lake, castle, and the town below. Seeing the sunset behind the mountains while all the little lights in the town start to twinkle was one of my favourite sights in Slovenia.
Good accommodation can make a great trip into an epic one. Check out this guide on the coolest hostels in Bled.
Visiting Lake Bohinj
Just a thirty-minute drive from Bled, Bohinj is often dubbed the more peaceful little sister to Bled. It is slightly less touristy than Bled, and many visitors actually prefer the Lake Bohinj area.
It might in fact be a nicer area to stay, at least if you're ready to rock your hiking boots. Lake Bohinj is the starting point for a network of awesome hikes for all experience levels.
Check out the Seven Lakes hike but be warned – the beautiful scenery comes at a cost of burning calves and calories! The views on this strenuous uphill venture are definitely worth it though, and you get to overnight in a hiker's hut surrounded by rugged mountains and meadows of wildflowers. Even solo hikers won't feel lonely: you're almost guaranteed to see cute marmots frolicking along the path.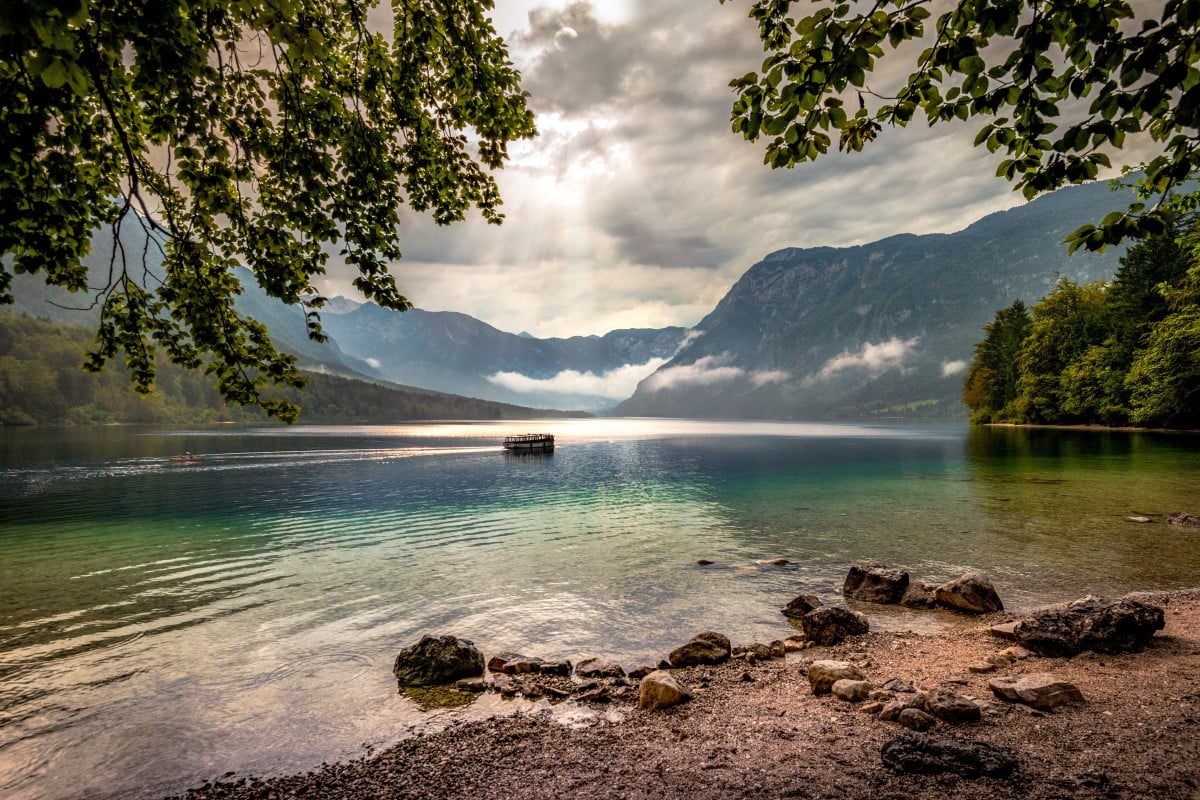 For the true hardcore hikers, it's possible to extend the Seven Lakes trail and continue all the way to Triglav, the highest peak in Slovenia, or take a new turn and trek down the mountain to the Soca Valley.
Or if you're feeling like a casual stroll, you can just take a walk or cycle around the lake or rent a boat.
Even for non-hikers, Bohinj is a picturesque escapade into nature. If a chillaxed day of boating is your thing, you're going to love Bohinj.
Visiting Triglav National park
The big natural area in the North-West of Slovenia envelopes many essential Slovenian experiences. Surprisingly enough, it's Slovenia's only national park. Technically Lake Bled and Lake Bohinj are also a part of this area but I've separated them into different sections to make planning your trip easier.
Triglav National Park is heaven for any outdoor enthusiasts. It's definitely the heart of adventure sports in Slovenia: sure, you can hike, but you can also try your hand at kayaking, river rafting, ziplining, snowboarding, skiing, horse-back riding, paragliding – need I say more?
Discover the beautiful Vintgar gorge that's an easy hike from Bled. Wooden boardwalks follow along the length of the insanely blue river, and on the way to the bottom of the gorge, you can spy an old railroad bridge and a gorgeous waterfall.
Another popular spot is the Soca river valley. The best place to stay is the town of Kranjska Gora that puts you conveniently close to the river valley and all the fun hiking and rafting adventures it offers. It's a little closer to the river valley than Lake Bled and especially in peak times more affordable and less crowded.
If you're feeling extra adventurous, try summiting the peak that gave the park its name: Mount Triglav.
At 2,864 m, Mount Triglav is the tallest mountain in Slovenia – and, wouldn't you know it, perfectly climbable! Slovenians say that every "true" Slovenian should summit the peak at least once in their lives. The climb is classified as intermediate but there are some steep bits that less fit visitors might struggle with.
Travel CHEAP and Make a Difference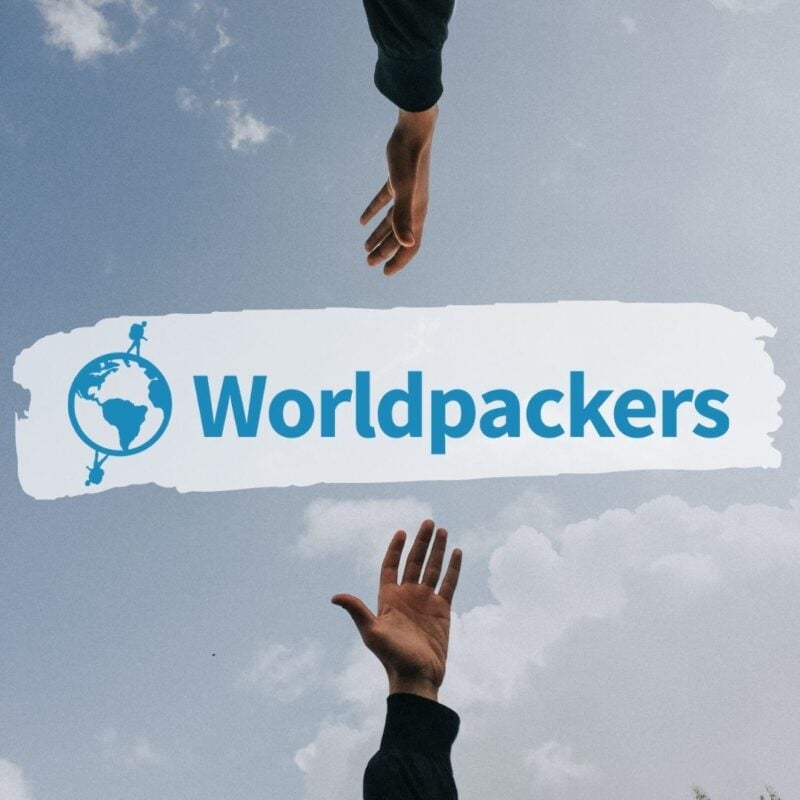 Worldpackers connects travellers with hostels, schools, NGO's and many more. Get free accommodation in exchange for volunteering a few hours a day. You won't just save serious $$$, you'll experience a different culture, cool projects, meet new people and integrate into the community in a different way.
Broke Backpacker readers get a $10 discount when you sign up. Use the discount code BROKEBACKPACKER. Plus, get 3 free months on your membership during their summer promo!
Travel well with Worldpackers
Visiting Postojna
The small town of Postojna might seem modest but it's your gateway to some of the most unique attractions in Slovenia.
Postojna cave is the biggest cave system in Slovenia and one of its best-beloved attractions. It's also the only cave system in the world with an underground railroad. The karst stone caves are filled with magnificent stalagmite and stalactite formations.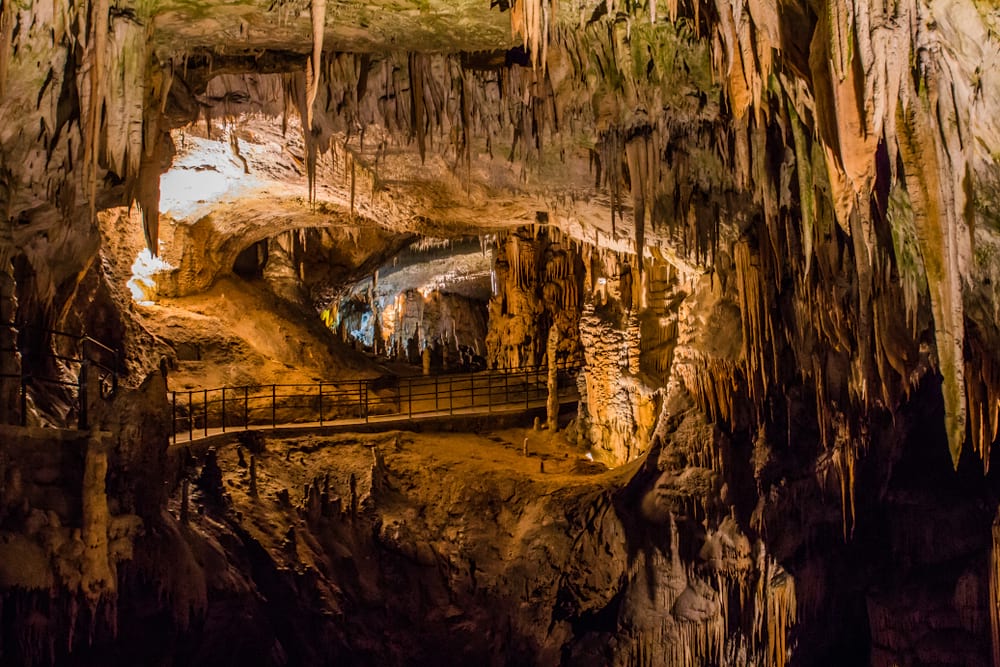 The cave is home to olms, a translucent water creature that were originally dubbed "baby dragons" due to their dragon-shaped bodies – which is a lot less creepy than their other nickname, human fish. This species is endemic to Dinarian karst environments, and the Postojna cave is their main habitat.
A few kilometres up the road after the caves, you'll find the Predjama Castle watching over the farmlands below. But this isn't just any castle: the biggest cave castle in the world has been guarding the surrounding landscape for over 800 years.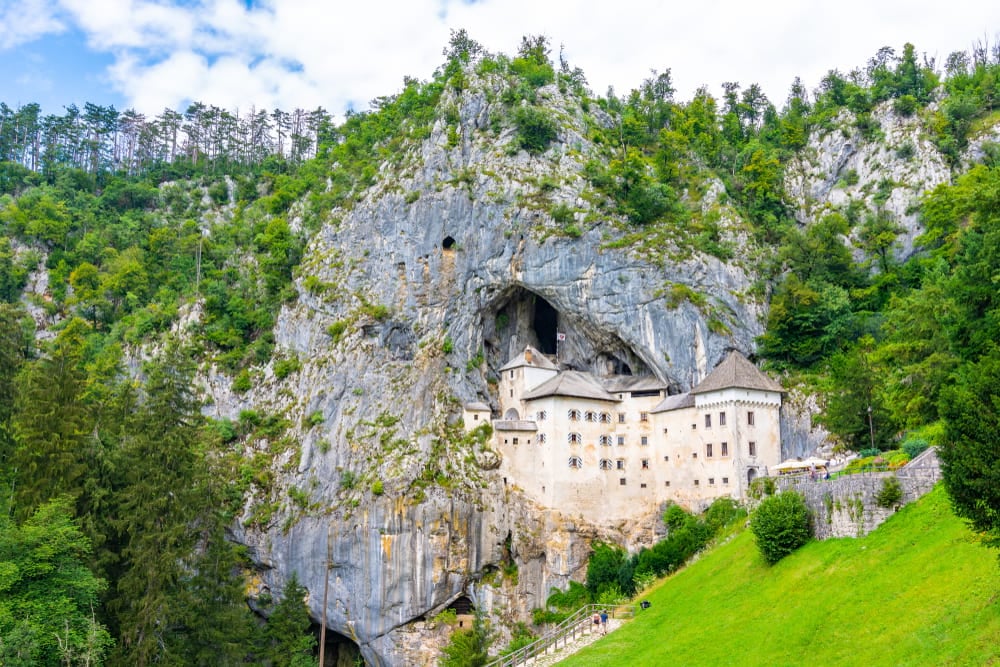 The castle hosts many stories and legends, most famously that of a rebellious knight holding up against a siege for over a year while getting supplies from villagers through the secret passageways built around the castle.
The attractions are so close to each other that it's possible to visit both in the same day, and they can be done as a day trip from Ljubljana or en route to other destinations. During the summer, a free shuttle bus operates between the attractions, but normally they're not super well connected so consider renting a car or hitchhiking to avoid transportation stress.
Visiting Piran
Who would have guessed that Slovenia has a coastline? Sure, it might cover just 47 km (29 miles), but it still counts. The orange-tiled roofs and cobbled streets of Piran might trick you into thinking that you've accidentally wandered to Croatia or Italy – but nope, that's just another side of diverse Slovenian landscapes for you.
It's no coincidence that Piran looks so similar to other Adriatic coastal towns: it used to be a part of the Venetian Republic so much of the architecture has been influenced by Venice.
The Adriatic coast might be rocky but the water's just fine. The area has been dubbed the Slovenian Riviera, and the bright blue waters look like they're inviting for you to take a dip.
And you know what the proximity to the sea means: delicious, fresh seafood that goes perfectly with your glass of Slovenian wine. The Slovenian coast is home to one of the country's best wine regions.
Want to make sure that you're seeing all the different architectural influences? Climb up to St. George's church's bell tower or city walls to take in a sweeping bird's eye view of the town below.
To best enjoy the picture-perfect side streets and colourful houses, though, explore on the street level and get lost in the many alleyways.
Visiting Maribor
Slovenia's second city Maribor gets too often overshadowed by the capital when it's just as weird and wonderful as Ljubljana.
One of the best experiences in Maribor is to take an easy stroll up Pyramid Hill where you can explore the ruins of the Maribor castle and find the small 19th-century chapel that overlooks the city. You can reward yourself in the café at the top of the hill for a walk well done with a glass of wine made from the vines that grow on the hillside.
Speaking of wine: you simply can't mention Maribor without mentioning its wine. In fact, Maribor is home to one of the most famous vines of all time: a 400-year-old vine, imaginatively named The Old Vine, is the oldest still-producing vine in the world. These days the vine doesn't produce a huge harvest so the wine is definitely out of a broke backpacker's budget – opt for a cheaper but still tasty option.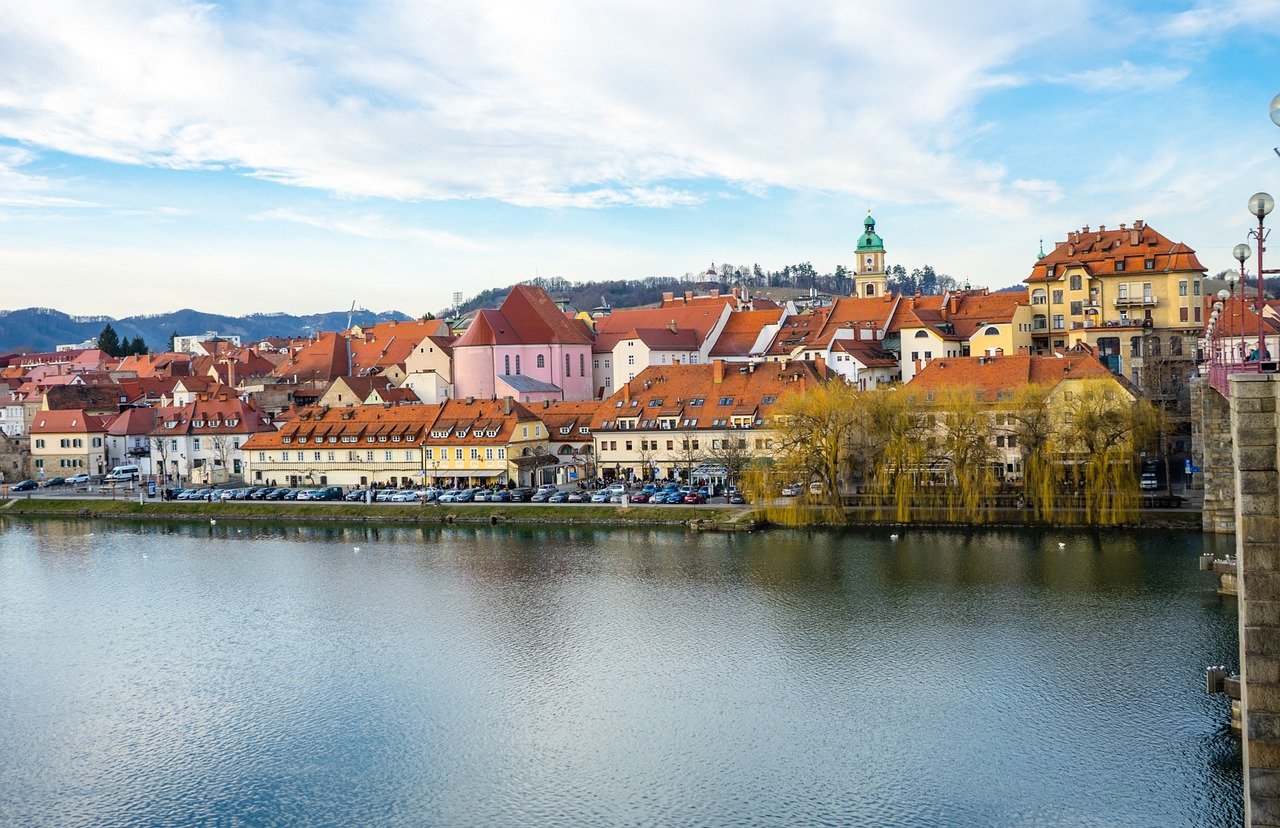 Explore Lent, the oldest district of Maribor, whose walls and towers protected the city against invaders and still stand. But don't get too hung up on history since Lent also has some of the best bars and nightlife in town.
If you visit in the summer, you'll get swept away with the largest outdoor festival in Slovenia. The festival of Lent takes over the old town for ten jam-packed days of performances, concerts, art and folklore.
Maribor also acts as an excellent base for day trips around the east of Slovenia, especially to Ptuj, the oldest town in Slovenia.
Visiting Kocevje
This small town in the south of Slovenia has one clear draw: bear spotting.
There is something hauntingly beautiful about this area. The site to peaceful forests, castles on a hill, and abandoned villages get your imagination going – although whether you end up dreaming up a romance or a horror story might depend on how close up to a bear you get.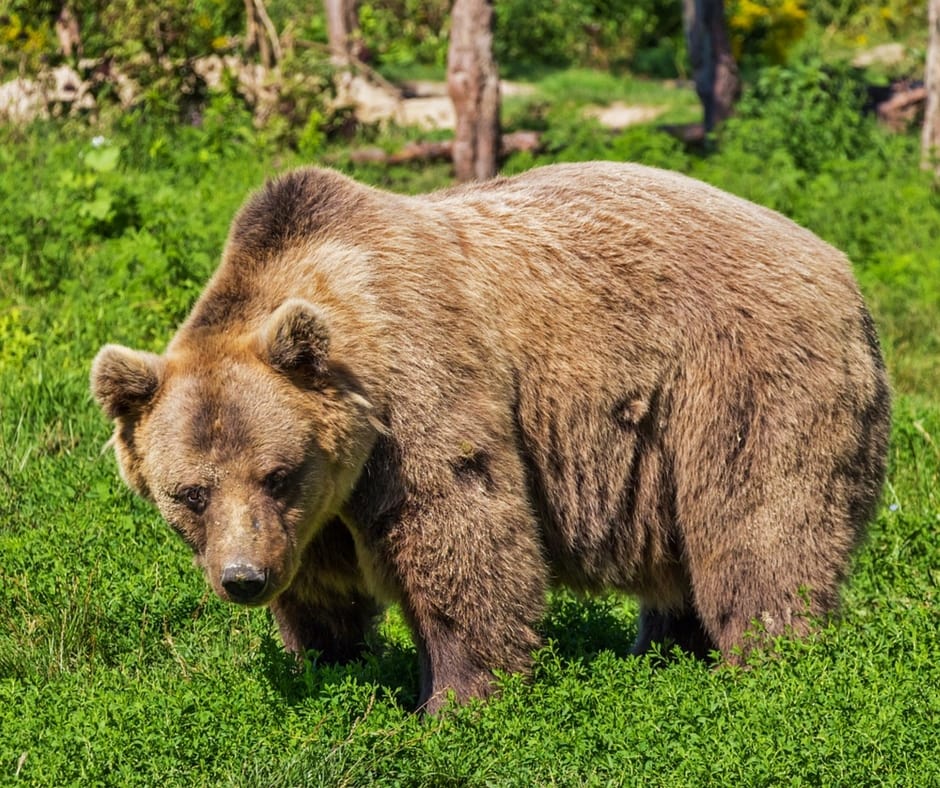 Sure, they're majestic. Also big. Very, very big, with very big paws and sharp claws at the end of them. An encounter with a bear is both thrilling and nerve-wracking at the same time – in other words, exactly the kind of experience we adventurous backpackers live for. But don't be stupid or reckless either. These are wild animals we are talking about.
Slovenian bears tend to be shy around humans so it's not that likely to run into one. A good few hundred live in the area, though, so the chances are higher than in many other places. Bears are the most active around dawn and dusk so that's the best time to perch yourself up in one of the bear huts near a feeding site and wait for your wild, furry friend to appear. (The watch towers also keep you safe from above-mentioned claws!)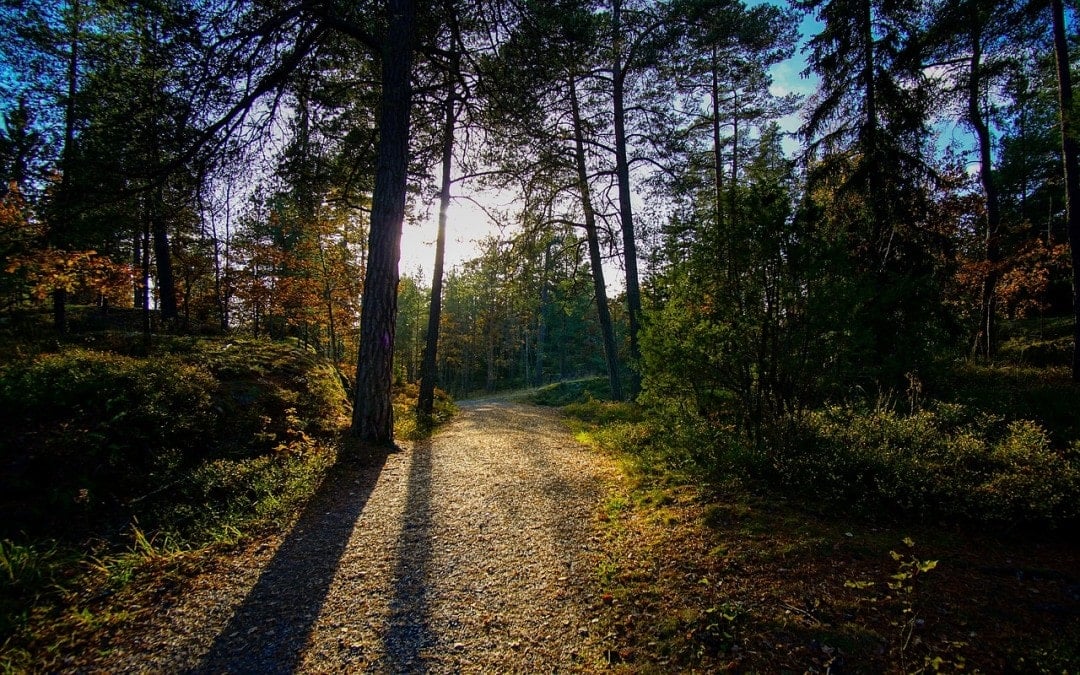 Aside from bears, Kocevje is simply a beautiful, geographically unique area that not many tourists pass through. It is the most densely forested part of Slovenia – a whopping 91% of the area is just trees – and a large part of it is outside explorers' reach since the rare primal forests are strictly preserved. Still, you can enjoy them on the hiking trails that snake around the edges of the UNESCO heritage listed primal forests Krokar and Rajhenavski Rog.
Getting Off the Beaten Path in Slovenia
Slovenia is slowly emerging as one of the best backpacking spots in Europe but as masses are still in the process of discovering this wonderful country, there are plenty of opportunities to get off the beaten path.
To be honest, if you spend time anywhere outside of Ljubljana and Lake Bled, you're already getting a more offbeat experience of Slovenia than most tourists!
The best way to get off the beaten path is to rent a car or hitchhike around the country and stop any time you see something cool that catches your fancy, whether that's a crystal clear Alpine river or a picture-pretty small town.
Is This the Best Backpack EVER???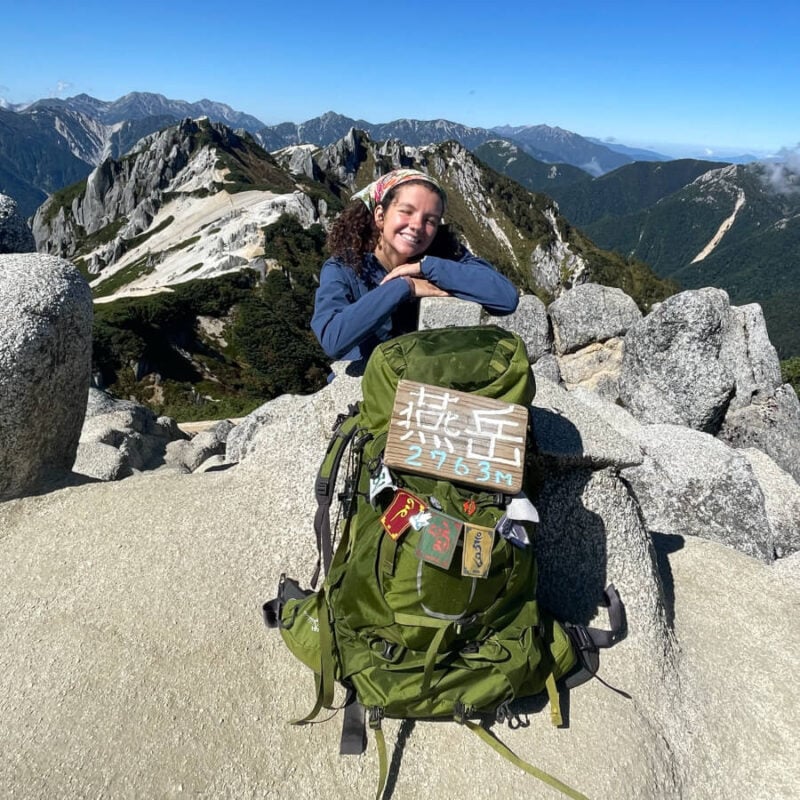 Top Things to Do in Slovenia
Some experiences are so unique they shouldn't be missed. Here are my top ten tips for the best things to do in Slovenia:
1. Hike in the Julian Alps
Seriously, you can't talk about Slovenia without giving some credit to its mountains – they're even depicted in the flag. Crisp air and snow-capped peaks frame some of the most awesome hiking trails in Europe. In the winter, snowboarders and skiers flock to the mountains for some snowy goodness, and even if you're not that outdoorsy, the Slovenian Alps are still a beautiful thing to see.
2. Bear spotting
Kocevje Forest in the south of Slovenia is home to a couple of hundred wild bears so the chances of spotting one on your hike are surprisingly high… If you dare go look for them! The area is also home to some unique primal forests, old castles and mysterious abandoned villages.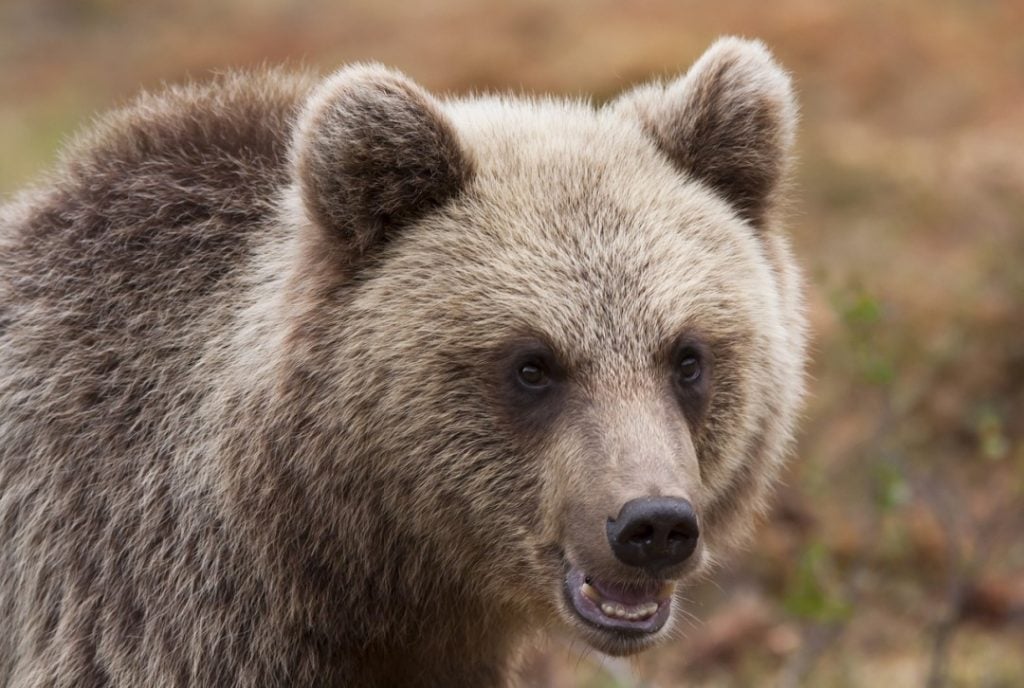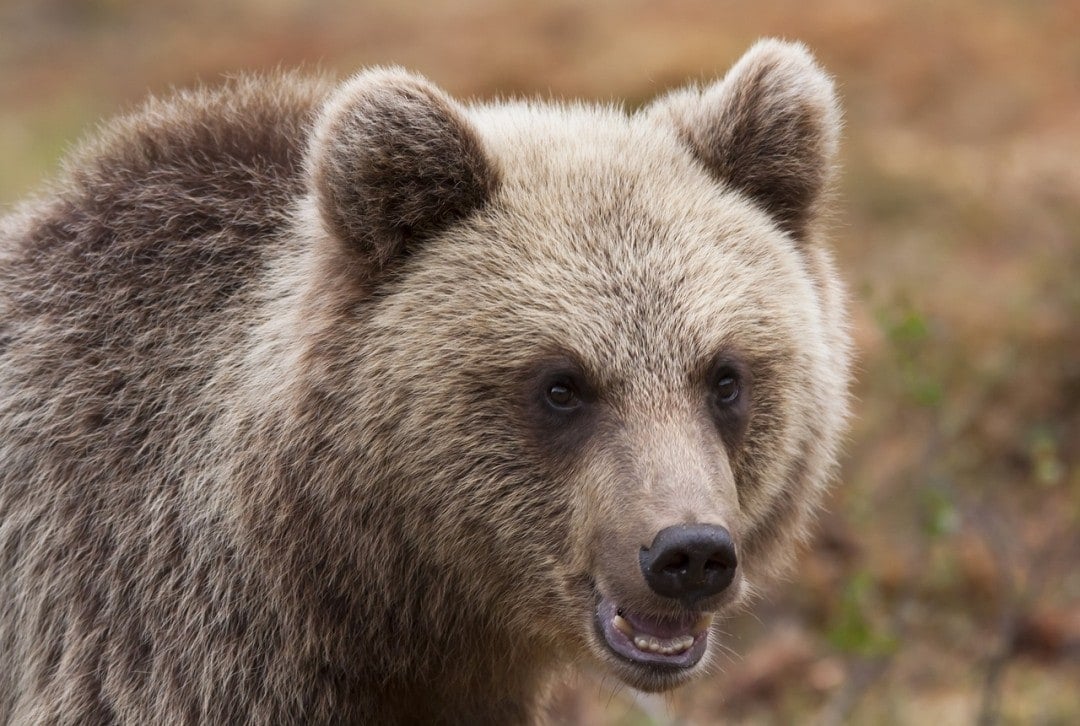 3. Ride the world's only underground cave railway
The underground railroad in the Postojna cave was installed over 140 years ago and still going strong. The 3.7 km (2.3-mile) railroad takes you through the fairytale karst formations in Slovenia's biggest cave system. Originally the railroad was built to accommodate the Austrian imperial couple Franz Joseph and Elizabeth so you know you're in for a royal ride.
4. Spot the dragon
Dragons have an important role in the folklore as the protectors of Ljubljana. You can find this symbol of the city in physical form adorning the Franz Joseph I Jubilee Bridge – which is more aptly known as Dragon Bridge. Dragons sneak into every part of life in Ljubljana, from local products to park benches and drain covers.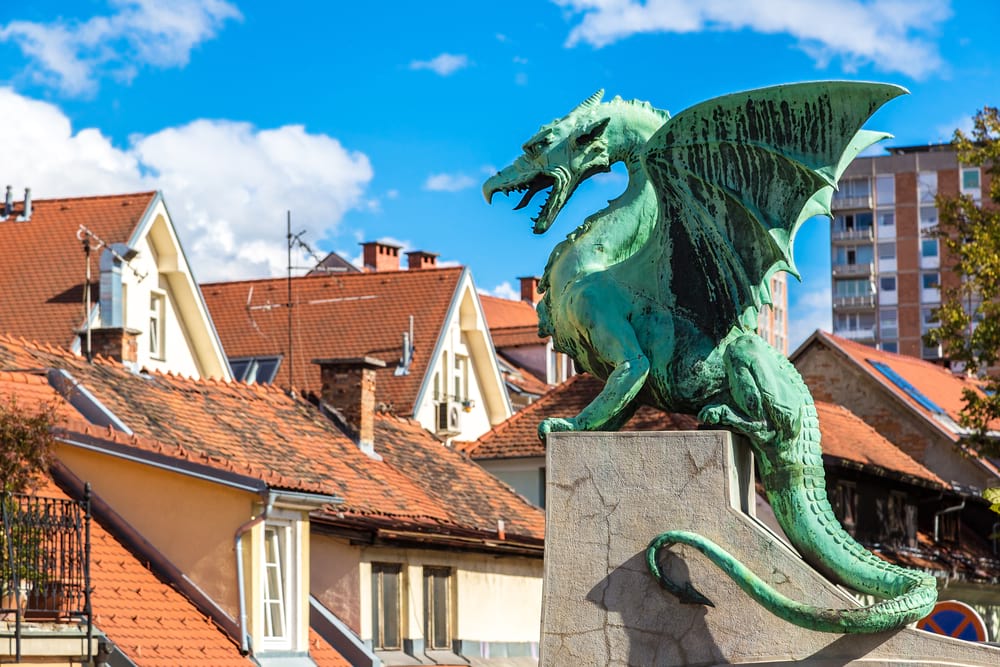 5. Get your adrenaline fix in the Soca Valley
There's no beating Soca Valley when it comes to adventure sports in Slovenia. Located in the Triglav National Park, the area might be better known for its mountains, but there's much more to do here than just hiking. Try kayaking, white-water rafting, horse-riding, ziplining… The options are endless.
6. Swim in Lake Bled
Lake Bled is possibly the most famous landmark in Slovenia and should be part of any weekend trip to Slovenia. If you're fit, it's actually possible to swim to the emblematic island on the lake! If you're not too sure about your stroking skills, you can also pay for a ride on a traditional rowboat on the shore or rent a boat yourself.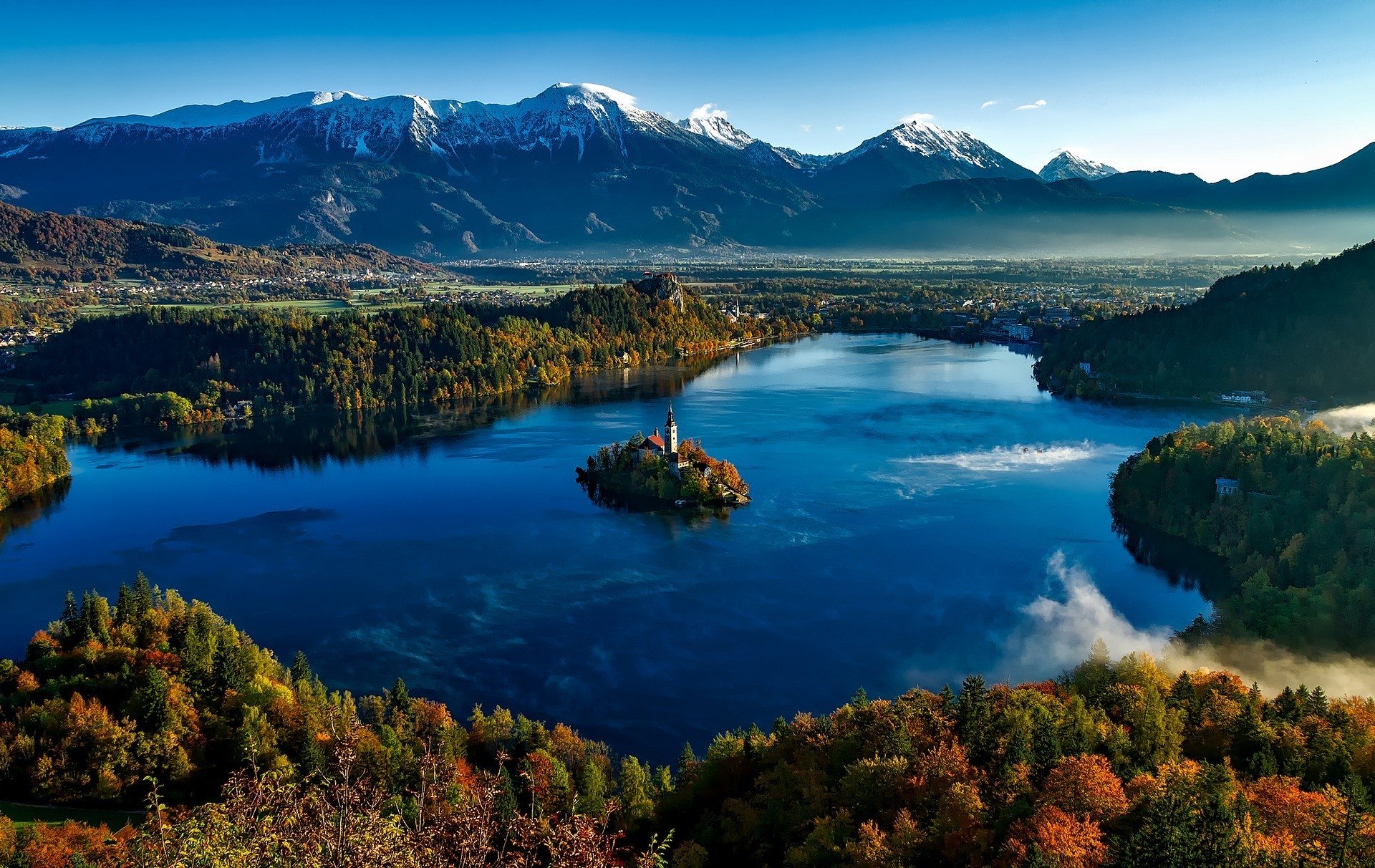 7. Drink wine made from a record-breaking vine
The city of Maribor is home to some of the best wine in Slovenia, including wine made from grapes from a 400-year-old vine. The Guinness Book of World Records has recognised this as the oldest still-producing vine in the world! (The bottles are so expensive, though, that you might have to make do with a cheaper wine while gazing upon the Old Vine.)
8. Discover street art in Metelkova
Hands down Ljubljana's coolest district is filled with awesome graffiti, street art and strangeness – you can almost smell the creativity in the air. (Or maybe that's just weed.) Check out Metelkova Mesto, an alternative culture centre that's developed from an old squat to a thriving venue that hosts all sorts of concerts, art nights and events.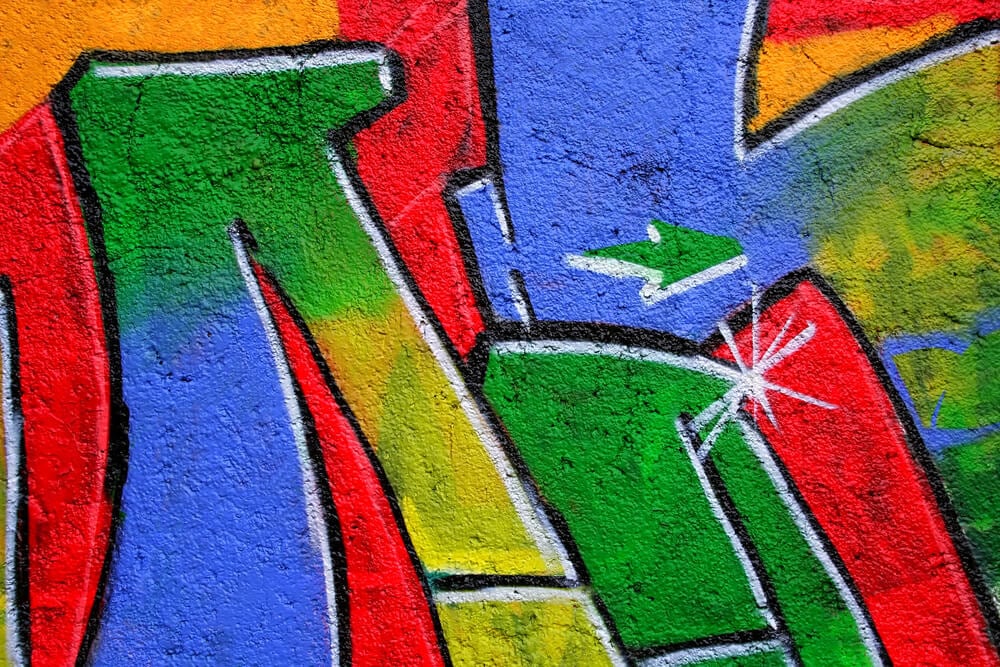 9. Join a free walking tour in Ljubljana
Free walking tours are the backbone of every cultured broke backpacker's existence. (Do remember to tip at the end though!) Ljubljana was founded on stories and legends, and you'll get the most out of your visit when you gaze at the city through a local's eyes. The statue of the national poet on the main square is said to be facing his lover – can you spot her?
10. Meet Slovenians
This is your chance to befriend some cool people that you rarely get to meet travelling in other countries. Slovenians are hospitable and super friendly people who know how to get a good party going – if you don't believe me, just walk into any club in Ljubljana on a Friday night.
Small Pack Problems? 😉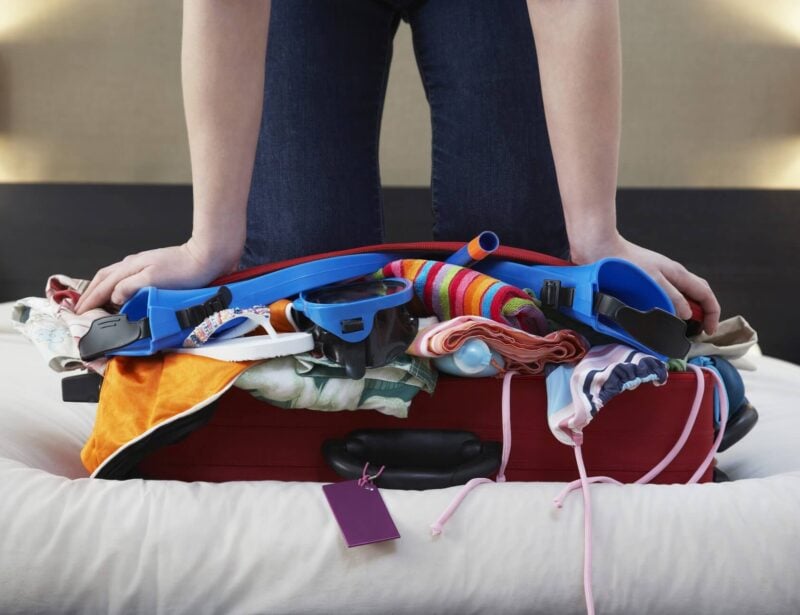 Wanna know how to pack like a pro? Well for a start you need the right gear….
These are packing cubes for the globetrotters and compression sacks for the real adventurers – these babies are a traveller's best kept secret. They organise yo' packing and minimise volume too so you can pack MORE.
Or, y'know… you can stick to just chucking it all in your backpack…
Get Yours Here
Read Our Review
Backpacker Accommodation in Slovenia
Slovenia is still finding its spot on the backpacker map which is great if you're looking for offbeat adventures – but it also means that the hostel scene isn't quite as lively as in many other European countries.
Finding a great hostel on a budget in the most popular spots Ljubljana and Lake Bled isn't a problem but the prices change when you get to the less-visited cities where there simply aren't many budget options.
Hostels in Slovenia are usually simple but comfortable, offering all the basic facilities that a thrifty backpacker might need. If you can't find a hostel to your liking, it's also worth checking out hotels and AirBnBs; especially for a couple, a simple double room might save you a few bucks in some places compared to a hostel bed.
Slovenians are awesome, welcoming people, so it's always worth checking out the local Couchsurfing scene (when the COVID situation calms down). Especially bigger cities like Ljubljana and Maribor have a big population of students and young people who'd love to host a friendly foreigner.
Slovenia is a small country so it's possible to base yourself in Ljubljana and take day trips from there but we still recommend staying in different places. That way you see more of the country and you'll be ready to start exploring as soon as you're done with breakfast. Early birds and worms, right?
Finding cheap AND great accommodation can be a task, so here is a list of some cool options:
The Best Places to Stay in Slovenia
Where to Stay in Slovenia

| Location | Accommodation | Why Stay Here? |
| --- | --- | --- |
| Ljubljana | Hostel Celica | A hippie hostel built into an old military prison guarantees a great atmosphere and plenty of unique activities |
| Ljubljana | Aladin Hostel | Close to the Tivoli park, warm and welcoming staff and sparkling clean rooms make Aladin Hostel an awesome place to stay. |
| Bled | 1A Adventure Hostel Lesce Bled | Cool communal areas and tons of fun activities |
| Bled | Bled Hostel | Best cheap hostel in Bled |
| Bohinj | Hostel Pod Voglom | The biggest youth hostel in Slovenia feels like a mixture between home and a summer camp and offers a variety of things to do in the area |
| Piran | Youth Hostel Piran | Just 100 m from the beach and close to bars, restaurants and attractions |
| Maribor | Uni Hostel | Perfect location in the middle of the city centre, clean and comes with a bar and a restaurant |
| Bovec | Hostel Soca Rocks | This cozy hostel with a lively common room and a bar is one of the cheapest (and best) places to explore the Soca river area from. |
| Postojna | Proteus | Close to the Postojna cave and Predjama Castle, this hostel also doubles as student accommodations so you'll have a chance to make some local friends during your stay |
| Koper | Hostel Histria | A new, comfortable hostel in the centre of Koper close to the beach and Piran |
Wild camping in Slovenia
Wild camping in Slovenia is unfortunately forbidden. You might be able to get away with it if you pitch your tent out of sight, but if you're caught you'll probably get fined – and if you're trying to camp in a national park, you'll be in even more trouble.
If you're a hardcore camper and never leave home without your tent, there are some great maintained campsites but they often cost as much as a hostel bed.
Popular mountain routes are dotted with huts, though, and although they do charge a fee to stay there, they usually also offer simple facilities like showers and even food for an extra charge.
There are also a number of eco-resorts in Slovenia, many of them offering basic accommodation that lets you stay close to nature. It's not quite wild camping, but the resorts focus largely on preserving the natural surroundings.
Slovenia Backpacking Costs
I'm not going to lie – Slovenia can get expensive if you don't watch your wallet. It's significantly cheaper than the nearby Italy and Austria, but if you're expecting Eastern European prices, you might be in for a shock.
Accommodation – Ljubljana and Lake Bled have good budget options available but the more offbeat towns don't have much of a backpacker scene so you'll probably have to shell out a bit more for a mid-range hotel or try couchsurfing.
Food – The most broke backpackers shop at grocery stores and cook their own meals. Eating out isn't too bad either but it gets heavy on the budget if you do it every night – especially if you add a glass or two of wine at $2.5-3.6 apop.
Transportation – Public transportation works well in Slovenia, but your budget depends on your travel methods. A bus between two cities costs about $8-12 for a one-way trip, whereas a Eurorail pass for Slovenia currently starts at $96 for three travel days in one month. If you prefer to drive yourself, renting a car for a week costs about $170.
Daily Budgets for Visiting Slovenia
A Daily Budget in Slovenia

| Expense | Broke Backpacker | Frugal Traveller | Creature of Comfort |
| --- | --- | --- | --- |
| Accommodation | $12 | $25-50 | $80 |
| Food | $6 | $18 | $60 |
| Transport | $10 (intercity bus) | $32 (Eurail train pass) | $25 (car rental) |
| Nightlife | $6-15 | $18-30 | $30+ |
| Activities | free (hiking) | $18 (Ljubljana Castle entrance) | $30 (Postojna cave entrance) |
| Total per day: | $34-43 | $111-148 | $225 |
Money in Slovenia
Slovenia is a part of the Euro-zone so the local currency is euros. Euros are used in 19 European countries so if you're crossing multiple borders, dealing with money is easy. In January 2021, $1 equals about €0.82.
You can exchange your money at an exchange office or just withdraw euros straight from the ATM; There's plenty of those to go around so it shouldn't be hard to find one, and ATMs in Slovenia accept most major credit cards. Visa is the most commonly used, though, so it's most likely to work.
Most places these days will accept cards but in case they don't, it's always a good idea to carry some cash.
Top Tips for Visiting Slovenia on a Budget
Trying to stretch your euros as far as they go? Then try out these good-and-tried broke backpacker practices.
Cook your own food: A portable stove doesn't take up much space in your backpack but it could help you save some serious cash. Even if you're not planning on camping, a portable stove works miracles in hostels that don't have communal kitchens.
Couchsurfing: Even backpacker hostels can put a dent in your budget. Go rub elbows with locals to sleep for free and get the best tips on local spots. Note that with COVID still very much a thing, Couchsurfing is not really a viable or responsible option. Let's hope things improve soon!
Volunteering: A free way to stay longer in a place you fell in love with? Giving up a few hours of your free time and work in exchange for accommodation and meals is a small price to pay for that.
Hitchhiking: Slovenia is one of the best countries I've ever hitchhiked in: distances are pretty short and finding a ride was rarely a problem.
Carry a water bottle: Slovenian tap water is perfectly safe to drink and you can find lots of refill taps around Ljubljana, so it's silly wasting any money on buying bottles – plus you'll help battle the plastic waste problem. Staying hydrated and putting an end to your plastic bottle consumption; what could be better.
Why Should You Travel to Slovenia with a Water Bottle?
Plastic washes up on even the most pristine beaches… so do your part and keep the Big Blue beautiful!
You aren't going to save the world overnight, but you might as well be part of the solution and not the problem. When you travel to some of the world's most remote places, you come to realise the full extent of the plastic problem. And I hope you become more inspired to continue being a responsible traveller.
STOP USING SINGLE-USE PLASTIC! If you'd like some more tips on how to save the world.
Plus, now you won't be buying overpriced bottles of water from the supermarkets either! Travel with a filtered water bottle instead and never waste a cent nor a turtle's life again.
Save $$$ • Save the Planet • Save Your Stomach!
Drink water from ANYWHERE. The Grayl Geopress is the worlds leading filtered water bottle protecting you from all manner of waterborne nasties.
Single-use plastic bottles are a MASSIVE threat to marine life. Be a part of the solution and travel with a filter water bottle. Save money and the environment!
We've tested the Geopress rigorously from the icy heights of Pakistan to the tropical jungles of Bali, and can confirm: it's the best water bottle you'll ever buy!
View on REI
Read the Review
Best Time to Travel to Slovenia
The peak times to tour Slovenia are from June to August; so you've probably already guessed that these are also the busiest times to visit. Slovenian summer is warm but not too hot, and it's when most festivals and events pop up around the country.
To get the best weather with the least crowds, come in May or September: the temperatures are still mild in the shoulder season. May is also great for white-water rafting as snow in the mountains starts to melt.
The winter season from December to March is also a great time to visit if you're into winter sports. If not, be warned that most tour operators stop, everything is covered in snow, and the temperature gets really, REALLY cold.
If you're planning on hiking, the best time to visit is from July to October. Camping grounds and mountain huts usually open around April, but it's not unusual for some of the higher-altitude trails to still be covered in snow in late June, and hiking in winter conditions can be dangerous if you don't have the right gear.
Festivals in Slovenia
After long months of winter, Slovenia bursts to life in the summertime. That's when most festivals take place, you just take your pick because there's something for everyone.
The Slovenian festival season is especially awesome if you enjoy a good platter of culture. I'm talking dance, street art, music, theatre – anything your little cultured heart desires. Most of the big festivals arranged in Slovenia are also put together with the international crowd in mind so you'll get to enjoy a good mixture of local and global tones and tunes.
Kurentovanje (February-March): a spring celebration revolving around a folklore character, Kurent, including concerts and theatre in Slovenia's oldest town Ptuj.
Ljubljana Jazz Festival (June): Slovenia is great for jazz lovers in general but on top of smaller festivals around the country, Ljubljana hosts the oldest jazz festival in Europe every summer.
Lent Festival (June-July): a huge outdoor festival in Maribor with half a million annual visitors combining theatre, magic, folklore, music, and much, much more.
Ljubljana Summer Festival (July-August): one of the biggest and oldest festivals in Slovenia takes place all through the summer to entertain visitors and locals with music, theatre and dance – take your pick because the festival spans over 80 different events.
Grossmann Fantastic Film and Wine Festival (July): an annual film festival presenting lesser-known horror, fantasy, and sci-fi movies in the town of Ljutomer.
Mladi Levi (August): This 10-day festival brings contemporary dance and theatre from different venues to the streets and buildings around Ljubljana. The best part? The festival is free!
What to Pack for Slovenia
Every great adventure starts with a well-packed bag. There are six things I take wherever I travel:
Somewhere to hide your cash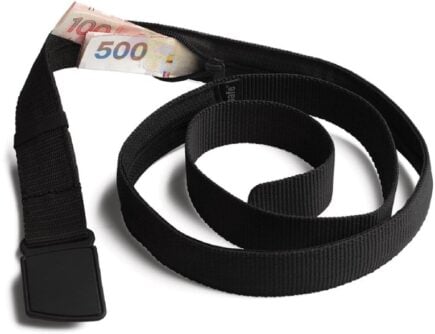 Somewhere to hide your cash
Travel Security Belt
This is a regular looking belt with a concealed pocket on the inside – you can hide up to twenty notes inside and wear it through airport scanners without it setting them off.
For those unexpected messes
For those unexpected messes
Microfiber Towel
Hostel towels are scummy and take forever to dry. Microfibre towels dry quickly, are compact, lightweight, and can be used as a blanket or yoga mat if need be.
When the power goes out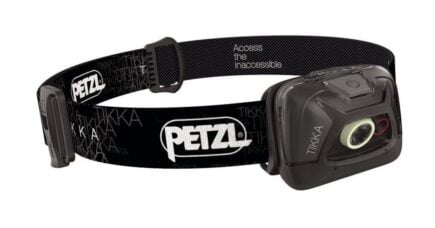 When the power goes out
Petzl Actik Core Headlamp
A decent head torch could save your life. If you want to explore caves, unlit temples, or simply find your way to the bathroom during a blackout, a headtorch is a must.
A way to make friends!
A way to make friends!
'Monopoly Deal'
Forget about Poker! Monopoly Deal is the single best travel card game that we have ever played. Works with 2-5 players and guarantees happy days.
To stay a clean backpacker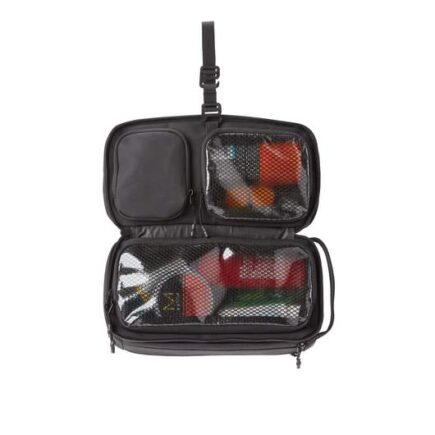 To stay a clean backpacker
Hanging Toiletry Bag
I always travel with a hanging toiletry bag. It's a super-efficient way to organize your bathroom stuff. This one by Nomatic is splash-proof and made to last.
Staying Safe in Slovenia
Slovenia is a really safe country to visit: It's politically stable, has very little violent crime and no natural disasters. Even petty theft is pretty rare. Travelling around the country is generally safe for solo and female travellers, too.
Just like anywhere else, though, take all the normal precautions: take care of your valuables, lock up your stuff in hostels and pay attention to your surroundings. Bad stuff can happen anywhere, anytime, so you should always have a plan for when things go south.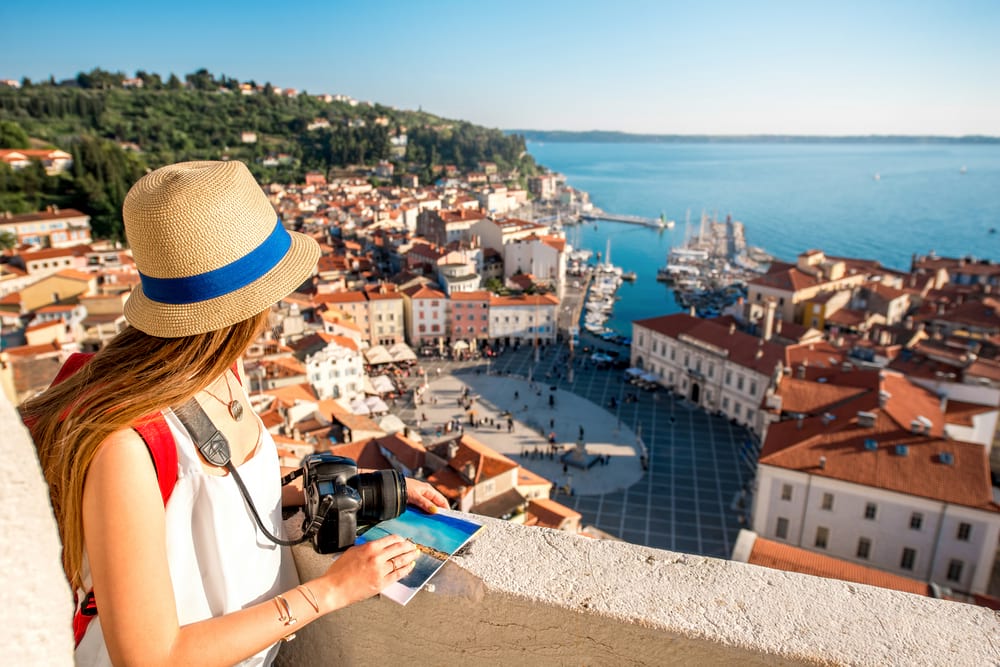 If you're planning to come to Slovenia for hiking, always remember to keep trail safety in mind! Make sure someone knows where you are and when to expect you back, that you know how to use a map and a compass (even though the popular trails are very well marked), and wear proper gear. Stay out of snowy trails unless you're an experienced winter hiker – especially in the spring half-melted snow becomes really treacherous.
And yes, there are bears, and they have big claws, and you definitely can't beat one in a wrestling match. Luckily they're generally shy and I've never heard anyone hanging up their food or carrying bear spray in Slovenia so they're not much of a problem. Be extra wary in the springtime when bears come out of hibernation and might get aggressive around their cubs.
Sex, Drugs, and Rock 'n' Roll in Slovenia
If you're looking to get out and loose, Ljubljana's your best bet. The city is young, fun, and full of students, meaning the best parties take place during the weekend. You can find a club for pretty much any music genre plus underground raves, chill pub hangouts, and outdoor festivals, especially in the summer. Just don't be an ass and down too much delicious, delicious Slovenian wine and you'll have a grand old time.
Weed is still illegal in Slovenia although the police seem to take a pretty haphazard approach to it; as in, you might get fined if caught smoking a joint but most likely they'll ignore it. So smoke at your own risk.
Slovenians are not big weed smokers though – it's more of a drinking culture. You might have run into Lasko beers in other European supermarkets, but on top of this classic beer, you can get happy-tipsy with craft beer, local wine, and even vodka (even though Slovenian vodka is not as famous as its Balkan counterparts, it sure is strong!)
Travel Insurance for Slovenia
Traveling without insurance would be risky so do consider getting good backpacker insurance sorted before you head off on an adventure.
I have been using World Nomads for some time now and made a few claims over the years. They're easy to use, professional and relatively affordable. They may also let you buy or extend a policy once you've started your trip and are already abroad which is super handy.
ALWAYS sort out your backpacker insurance before your trip. There's plenty to choose from in that department, but a good place to start is Safety Wing.
They offer month-to-month payments, no lock-in contracts, and require absolutely no itineraries: that's the exact kind of insurance long-term travellers and digital nomads need.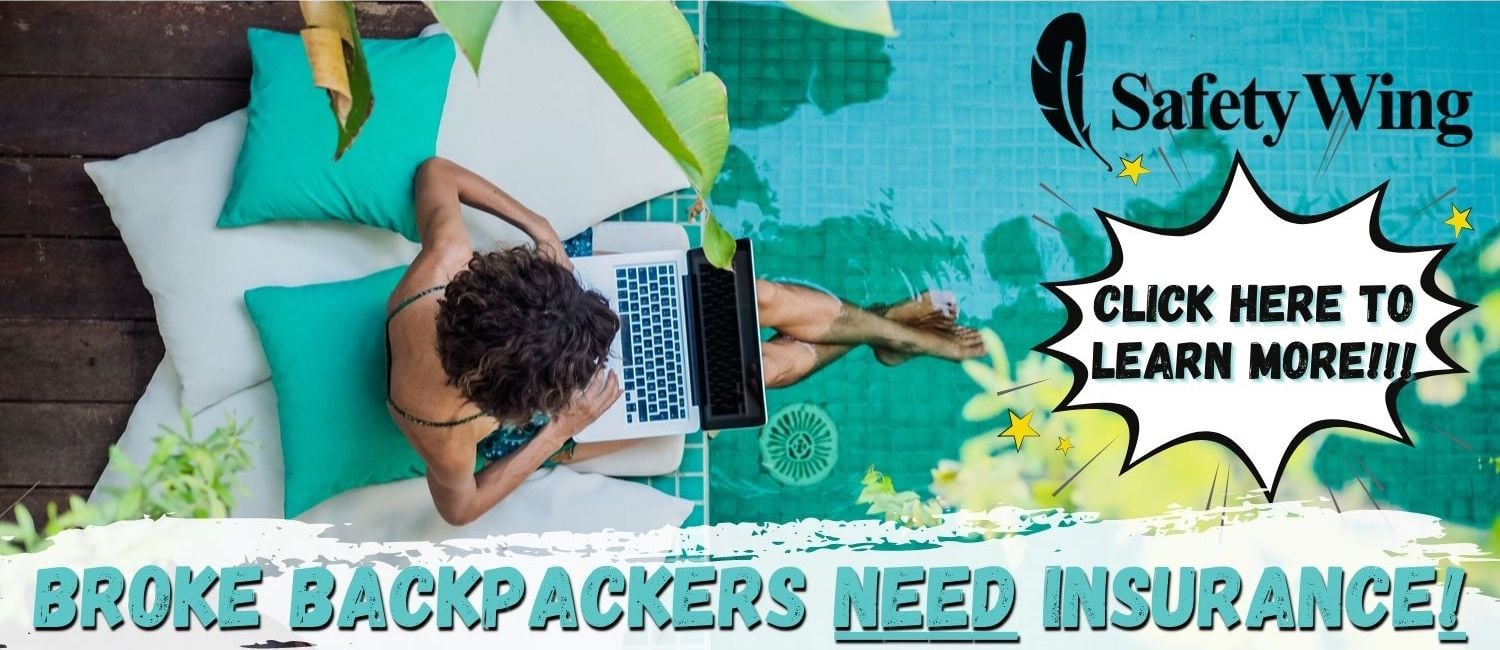 SafetyWing is cheap, easy, and admin-free: just sign up lickety-split so you can get back to it!
Click the button below to learn more about SafetyWing's setup or read our insider review for the full tasty scoop.
How to Get into Slovenia
Great news – getting to Slovenia is super duper easy if you're already backpacking Europe. Slovenia is sandwiched between Italy, Austria, Hungary and Croatia, all of which have great road networks and train connections to and from the country.
You can drive yourself or hitchhike across the border or take advantage of the many cheap, comfy bus lines operating in Central Europe. Busses are the easiest and cheapest way of getting around Europe, and relatively fast.
There are also trains connecting Slovenia to many European hubs. Trains in Slovenia are comfy and known to be on time. If you're planning to travel around Europe mostly by rail, it's a great idea to get a European rail pass and save some money.
You can also fly in although currently low-cost routes to Ljubljana only operate from London and Brussels. If the price for a direct flight to Ljubljana seems too steep, you can try your luck with nearby Trieste (Italy), Venice (Italy) or Vienna (Austria) and hop on an overnight bus or train to get to where you're going.
Oh, and remember that slice of coastline? You can also get in by boat. There's currently just one ferry line operating between Venice and Piran but if you're already chilling in Italy, that's an entry option, too.
Entry Requirements for Slovenia
Slovenia is part of the Schengen zone and a member of the great old European Union. This is great for most travellers since most nationalities can enter the Schengen zone visa-free for up to 90 days in a period of 180 days, and crossing borders is as simple as walking from the living room to the kitchen.
You get an entry stamp in the Schengen country you enter, and an exit stamp from the country where you exit. If you plan to travel longer in Europe, then it's a completely different scenario.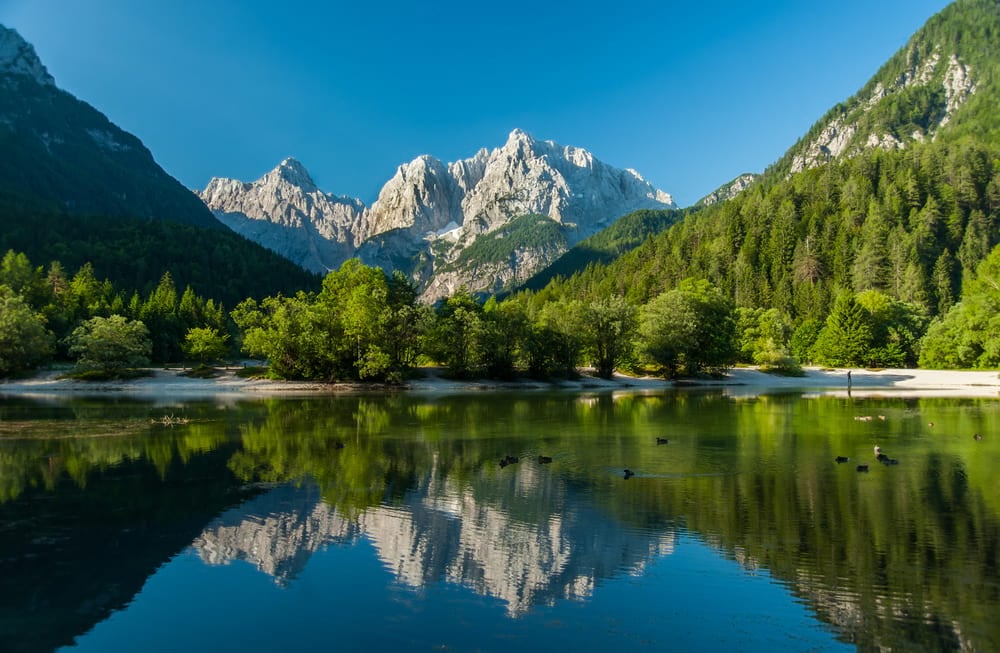 In theory, citizens of other EU countries can stay in Slovenia for as long as they want, although they might have to report their presence and after three months register their residence.
In Slovenia's case, the only wrinkle in this convenient process is the fact that the neighbouring Croatia is NOT a part of the Schengen zone; but even arriving from Croatia, all it takes is a quick passport check and you're good to go.
There are still some exceptions and not everyone can just dash over to the Schengen area so easily. If your passport is on this list, you need to apply for a visa before arriving in Slovenia.
Have you sorted your accommodation yet?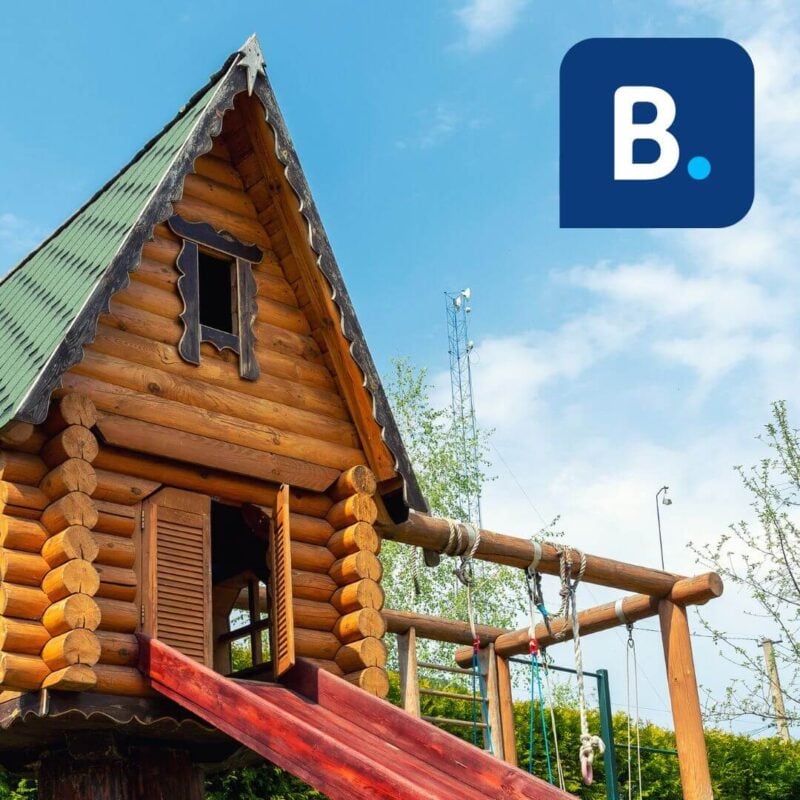 Get 15% OFF when you book through our link — and support the site you love so dearly 😉
Booking.com is quickly becoming our go-to for accommodation. From cheap hostels to stylish homestays and nice hotels, they've got it all!
View on Booking.com
How to Get Around Slovenia
Slovenia is a compact little country with great roads and transportation infrastructure so cruising around is pretty easy. The way that the highways and railroads are set up, though, you have to keep travelling through Ljubljana to get to different points in the country.
The bus network in Slovenia is quick and efficient, and you can reach pretty much anywhere you need to be on a bus. You can usually buy tickets at the station or directly from the bus driver. Book in advance on holidays if you want to secure a seat! A bus between two cities usually costs about $8-12.
Ljubljana has a great network of frequent city busses. Buy an Urbana buss pass for $2.5 and top up with travel credit; one trip costs $1.6 which is valid of  a travel period of 90 minutes.
You can get a train to most hubs around Slovenia, and they're modern and comfy. Strangely, trains can sometimes be actually cheaper than busses but a little bit slower. You can get your ticket at the station before the departure; buying the ticket on the train is more expensive.
All domestic connections are operated by Slovenian Railways. Check out their website for more info on the trains.
Roads in Slovenia are generally good and well-signed.
Driving yourself across a strange country is an epic adventure and gives you more freedom than following public transportation time tables, and it's generally safe and easy in Slovenia.
Travelling by campervan in Slovenia
Slovenia is a great country for campervanning! The country is dotted with safe and clean camp sites. Some include just the basic facilities – electricity, water, wifi – while some stretch the extra mile and offer extras like wellness centres, activities, workshops and even jacuzzis.
For the frugal cruiser, there are over 160 camper stops around Slovenia where you can park overnight for free or for a very small fee. There's also a network of local houses and farmhouses that offer parking spots for campervans. The Park4anight app is great for finding wild van camp spots too.
Use Bookaway to find the best deals on transport – buses, planes, trains, and ferries. It'll save you a load of time when organising transport and you'll probably nab an EPIC DISCOUNT too!
Book your transport on Bookaway NOW. Get the best price for the best ride… then use those savings to buy the best feed in town!
Book Your Transport Here!
Hitchhiking in Slovenia
Hitchhiking in Slovenia is extremely easy. Slovenians are friendly folks, and even though hitching a ride isn't as common as it used to be, there are plenty of kind souls willing to stop for a backpacker on the side of the road.
Even at unlikely hitching spots, I rarely had to wait for more than ten minutes for a ride.
Onwards Travel from Slovenia
Slovenia is located ideally in the middle of everything, and many backpackers make it a stopover on their way from Central Europe to the Balkans.
You can get a cheap international bus or train to Austria, Italy, Hungary or Croatia, or even further. (Note that if you're entering Croatia, you're leaving the Schengen zone so you'll need to show your passport at the border.) Many backpackers make Slovenia their gateway to the Balkans and continue their trip to Croatia, Bosnia & Herzegovina, Serbia, and further.
It's possible to catch a ferry rom Piran to Venice.
Slovenia is also the starting point for Via Dinarica, an epic 1,000-kilometre trek across five Balkan countries and combining all of their best mountain ranges. The first sections of the trail are located in Slovenia so if you feel ready for a real challenge, start your trek here.
Working in Slovenia
For EU citizens, deciding to live and work in Slovenia is as easy as packing your bag and booking the flight. If you're from outside the EU or EEA countries, you'll need a Single Work and Residence permit, and while this is a lot of paperwork, the process is supposed to be pretty streamlined and simple.
Finding real work in Slovenia can be hard, though, since the market is pretty competitive. Unless you speak both fluent English and Slovene, you might get slim pickings.
Ljubljana is in theory EXCELLENT for digital nomads. Internet in Slovenia is super fast, free wifi is easily available, and the cost of living is pretty low for Europe. The only downside? The community is really small.
Ljubljana might be rising up in the ranks in the near future as a base for digital nomads, though, and it's not too far from the more famous digital nomad hubs Zagreb and Budapest.
The Future of the SIM Card is HERE!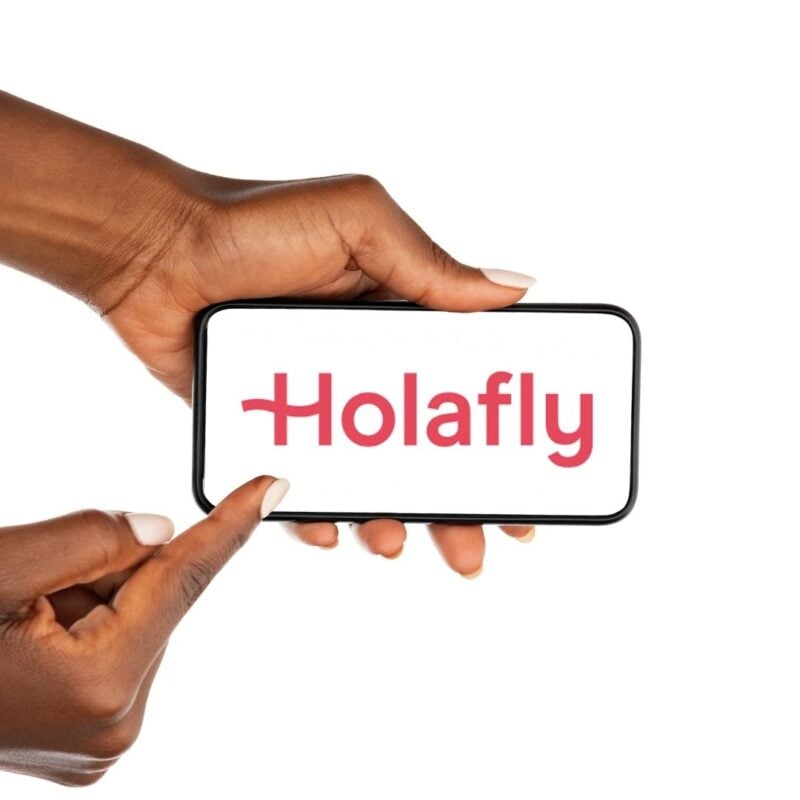 A new country, a new contract, a new piece of plastic – booooring. Instead, buy an eSIM!
An eSIM works just like an app: you buy it, you download it, and BOOM! You're connected. It's just that easy.
Is your phone eSIM ready? Read about how e-Sims work or click below to see one of the top eSIM providers on the market and ditch the plastic.
Grab an eSIM!
Volunteer in Slovenia
Volunteering abroad is an amazing way to experience a culture whilst giving something back. There are loads of different volunteer projects in Slovenia ranging from teaching, to animal care, to agriculture to pretty much everything!
Slovenia may be a developed country, but its rural areas are full of communities that benefit greatly from volunteers. Backpackers can offer up skills in hospitality, sustainability projects, and language exchanges, often in return for accommodation. EU citizens can volunteer in Slovenia visa-free for up to 90 days, but most travelers will require a volunteer visa to enter and stay long-term.
Our go-to platform for finding volunteering gigs is Worldpackers who connect travellers with host projects. Have a look at the Worldpackers site and see if they have any exciting opportunities in Slovenia before signing up.
Alternatively, Workaway is another excellent common platform used by travellers searching for volunteering opportunities. You can read our review of Workaway for more info on using this terrific platform.
Volunteer programs run through reputable work exchange programs like Worldpackers and platforms like Workaway are usually very well-managed and reputable. However, whenever you are volunteering do stay vigilant, especially when working with animals or children.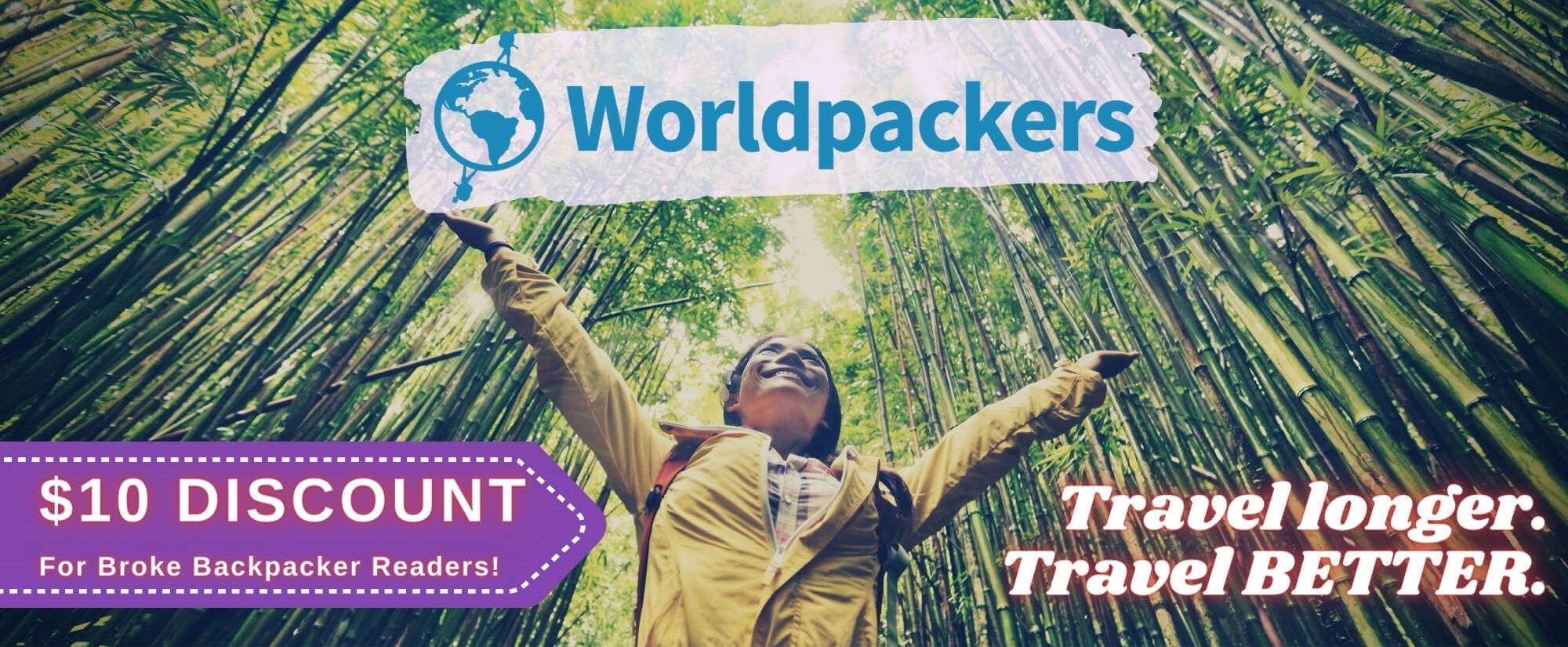 Worldpackers: connecting travellers with meaningful travel experiences.
What to Eat in Slovenia
Slovenia is in the cross-fire between several Central European countries, and this shows in the influences to its cuisine. The pastries remind you of Italy, and the hearty stews are a great introduction to the heavy but delicious Balkan food.
Many traditional Slovenian foods are designed to keep you warm and happy in the wintertime. The best way to enjoy them is in a mountain hut after a long day of hiking. Simple, yet delicious.
While sausages and dumplings might not be purely Slovenian classics, this little country has given them its own little twist to the extent that many traditional foods have become protected under a geographical mark, meaning that only the goods made by certified producers have the right to be called by their specific name.
(Think of champagne: only champagne produced in a certain region in France is allowed to be called champagne, anything else is just sparkling joy juice.)
Because of its mix of influences, Slovenia doesn't have a specific flavor or food that defines the country's cuisine. Instead, the mix IS the defining feature.
Now let's dig into some real Slovenian classics.
The Best Food in Slovenia
Struklji: The Slovenian take on dumplings that can have either a sweet or salty filling.
Kranjska klobasa: The Carniolan sausage is a pork sausage so typically Slovenian that it's protected under a geographical mark.
Kraski Pršut: Karstic prosciutto is a delicious cold cut whose drying and salting methods are centuries old.
Yota/Jota: Traditional vegetable stew with potatoes and beans that's especially delicious on the mountains.
Zganci: Simple, traditional spoonbread made of buckwheat flour or corn mush.
Potica: This rolled dough cake with various filling options is the most typical Slovenian dessert.
Kremna rezina: Amazingly sweet cake that stacks up custard, cream and puff pastry. Served anywhere in Slovenia but best enjoyed in its original home at Lake Bled.
Prekmurska gibanica:  This layer cake made of strudel dough and multiple layers can be sweet or salty.
Slovenian Culture
You don't get to meet a lot of Slovenians outside of the country – after all, there's only two million of them. I didn't know what to expect: grumpy mountain men, distant Slavs hardened by years of communism or total weirdos? Little did I know, I was wrong on all counts.
Slovenians are kind, hospitable folks that are more than happy to chat about their wonderful little country and help a stranger out. But don't be fooled: Slovenians are absolute bad asses.
How can you not be in a country dominated by mountains where you're expected to summit a gigantic peak to prove yourself as a true Slovenian?
Art and culture have always played a big role in the society. You could have probably guessed this by looking at the array of summer festivals that mostly seem to revolve around performances, music, film and drama.
If that's not enough to convince you, hear me out: while most countries would pose a statue of an important military reader in the middle of their capital's main square, Slovenia decided to instead erect a statue of their national poet, France Prešeren. This is a nation of romance and culture.
And be warned if you try to compare Slovenia to another country you've recently visited. Even though its history is strongly tied to the surrounding nations and it became independent fairly recently, Slovenians are proud of their language and distinct cultural identity, and they're definitely aware of how uniquely beautiful their country is.
Useful Travel Phrases for Slovenia
Uh oh – Slovenian is one of those languages that at first glance looks like a confusing collection of consonants and weird accents. It's a Slavic language so if by some luck you already know Polish, Russian or Serbo-Croatian, you'll probably have an easier time picking it up.
Luckily, English is pretty widely spoken in Slovenia and you shouldn't have much trouble getting by.
Still, it's always good manners to pick up a few words when you're visiting! Here are a few useful phrases that you might need on your trip to Slovenia:
Welcome – Dobrodošli
Hello – Živjo
How are you? – Kako se imaš?
Thank you – Hvala
Please – Prosim
Good – Dobra
Cheers! – Na zdravje!
Do you speak English? – Govorite angleško?
Help! – Na pomo!
Go to hell – Naj te koklja brcne (literally: A hen should kick you)
Books to Read About Slovenia
A Brief History of Slovenia
Slovenia has always existed in a crossroads of different reigns and empires but still managed to retain its original culture and heritage.
It was a part of the Austrian and later Austrian-Hungarian Empire and reigned over by the Habsburg family until World War I in 1918.
After that, Slovenia joined the Kingdom of Serbs, Croats and Slovenes which later swallowed up more Balkan countries and became Yugoslavia. After World War II, Yugoslavia became a proper communist country under Josip Broz, endearingly also known as Tito.
When Tito died in 1980, mayhem started bubbling under the surface. Slovenia was economically better off than most other regions in Yugoslavia, and they rebelled against the communist rule with ground-breaking ideas of democracy for the next decade. Slovenia gained independence in 1991 when Yugoslavia finally started breaking apart.
After a dramatic-not-so-dramatic ten-day war against a Serbian-led Yugoslav army, the country pulled itself together and started fraternizing with its wealthier neighbours as the rest of old Yugoslavia descended into chaos.
This easy break-up might be a good explanation to why Slovenia is still steadier and wealthier than its southern sisters, and why its culture draws more from Italy and Austria than the Balkans.
Final Advice Before Visiting Slovenia
There are few countries that are as quick to sweep you off your feet as Slovenia. Maybe it's the mountains, maybe the welcoming atmosphere, maybe all that wine just got you a little off-balance – in any case, Slovenia will have you falling in love hard. That definitely happened to me.
When you're travelling to another country, always remember that you're a visitor. Slovenia is a very environmentally conscious country, and it does have a lot of stunning nature to protect, so if you're planning a trip there remember to be a responsible traveller. Carry a reusable water bottle, avoid single-use plastic, and especially if you're hiking: take nothing but photos, leave nothing but footprints.
Slovenia is quickly emerging as one of the best backpacker hotspots in Europe but right now you've still got lots of unique stuff to explore that's a lot less crowded than the most popular European destinations.
And if you're looking for your next home, Ljubljana is definitely not a bad choice. Writing this guide might have inspired me to start looking up prices for studio apartments with a view of the dragons…
Slovenia is the place to be for adventurous backpackers so get out there and experience the magic first-hand.
Stay safe, have fun and happy travels!
---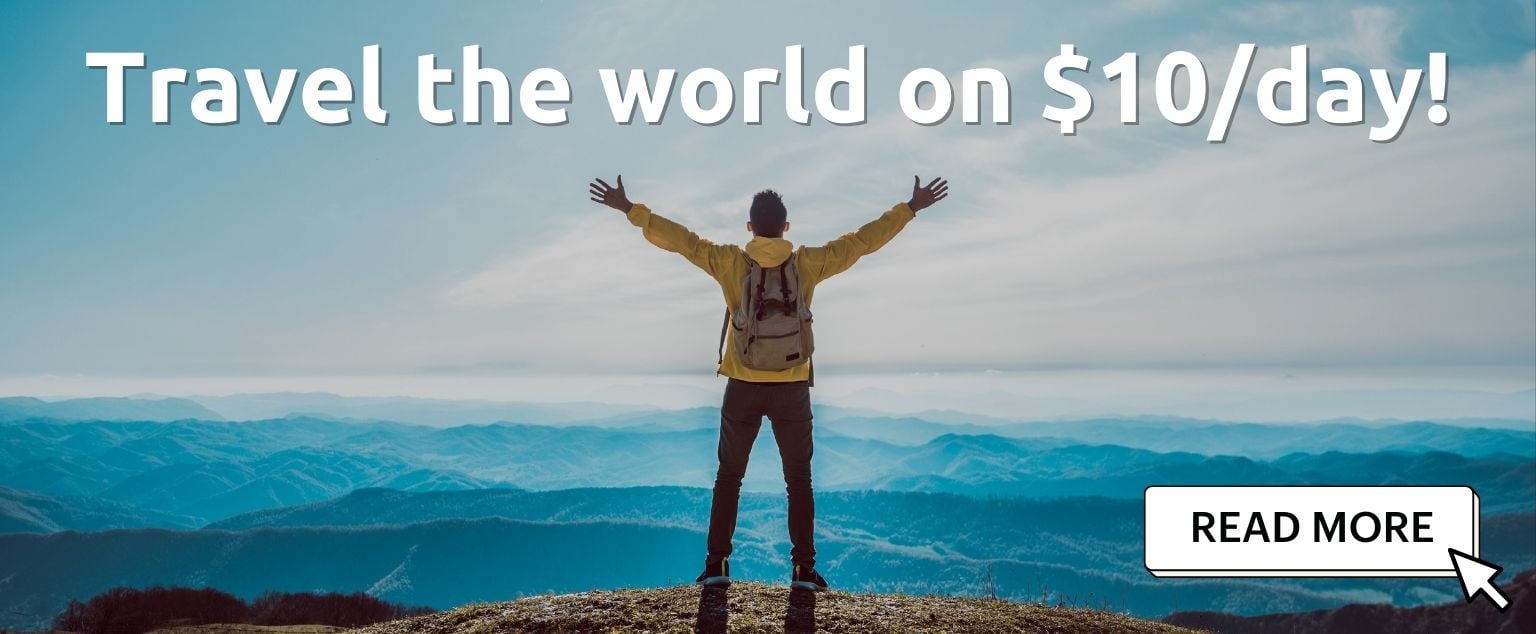 And for transparency's sake, please know that some of the links in our content are affiliate links. That means that if you book your accommodation, buy your gear, or sort your insurance through our link, we earn a small commission (at no extra cost to you). That said, we only link to the gear we trust and never recommend services we don't believe are up to scratch. Again, thank you!