Renowned for its vibrancy and charm, Dublin thrives on its endless pubs—a huge part of Ireland's history and culture. Dubliners offer up the smoothest Guinness you will ever taste, fine Irish whiskey, genuine personalities, and good craic!
Emerald Isle, aptly named for its rolling hills and lush greenery, dubs Dublin as its capital city. Bordered by beauty, Dublin rests on the east coast of Ireland, sitting at the mouth of the River Liffey with the Wicklow Mountains on the frontier.
Originally settled by Vikings, Dublin has a fascinating history with countless medieval sites and landmarks to be explored. Walking the cobbled streets will take you back in time; backpacking Dublin is a truly enlightening experience.
My Dublin travel guide will cover all of the wonders of the city, costs, where to stay, itineraries, and more. Rest assured, there are plenty of cool and unusual things to do in Dublin and I think you'll love it here.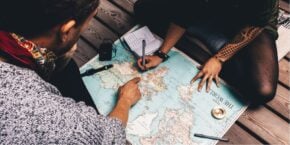 Heading Off-Grid? • Download This Guide as a PDF!
Sign up to The Broke Backpacker's EXCLUSIVE VIP AREA below and download our top backpacking guides as PDFs – go offline with peace of mind!
Dublin has gained a bit of a reputation for being expensive, so you were savvy to come to this page. There is a way to travel Dublin on the cheap.
Luckily, there are several low-cost airlines that fly to Dublin Airport, so the cost of your flight should not be outrageous. Transportation is only necessary to get to-and-from the airport, attractions are moderately priced with a lot of free options, and hostel rates are reasonable outside of the city center.
Food & drink, however, are the main budget killers. As luck would have it, this type of expense is easier to tackle than others by grocery shopping at Tesco and Lidl, instead of eating out.
A recommended budget of €40 ($46 USD) will get you by as a frugal backpacker.
Average Costs of a Trip to Dublin
The following is a breakdown of items to consider for your Dublin daily budget:
Hostel — Dorm Bed: €20+
Airlink — Airport to City: €6
City Transportation: Free – walk
Pint of Guinness: €4-6
Book of Kells Exhibition: €13.00
Museum Entrance Fee: Free (many are free, not all)
Kilmainham Gaol Fee: €8.00
Breakfast: Free (most hostels)
Lunch: €8
Budget Dinner: €10
Dublin Budget Backpacking Tips
Free Walking Tours: Any Dublin itinerary should feature a good walking tour; several free walks meet at the Spire on O'Connell Street everyday. There are also plenty of underground walking tours & pub crawls that may charge a fee, but will benefit you in the end. Guides tend to know where to find the cheapest beer and food. In addition, this is a good opportunity to learn about historic sites without having to pay entry fees into the landmarks.
Although we prefer the free ones…paid tours can be enticing especially if they've got the budget backpacker in mind. Global Work and Travel offer a Highlights of Ireland Tour that starts in Dublin payable in interest-free instalments. You even get to choose the amount per instalment. Isn't that nice of them!
Ticket Purchases: Purchase tickets online for all of your Dublin activities. Guinness Storehouse, for example, offers significant savings on entry fees if you buy a few days ahead of time. Save yourself from standing in line all day by booking online, another perk. Some places offer discounts during off-peak seasons.
Food & Drink: Food & drink are an easy way to bust your gut, err, budget in Dublin. A few words of advice to get by on a backpacker allowance: Avoid Temple Bar, as they significantly jack up the price on booze. Pub fare tends to be more economical than other restaurants. Food markets are a great way to eat well without breaking the bank. Be on the lookout for hostels that offer free food & drink specials.
Free Activities: Dublin does not have to be as expensive as people make it out to be. The city actually has many free museums that are worth a visit. Not to mention, Dublin has several large parks to peruse. The historic streets are loaded with landmarks and old architecture to browse. Irish pubs often have traditional music playing, free of charge.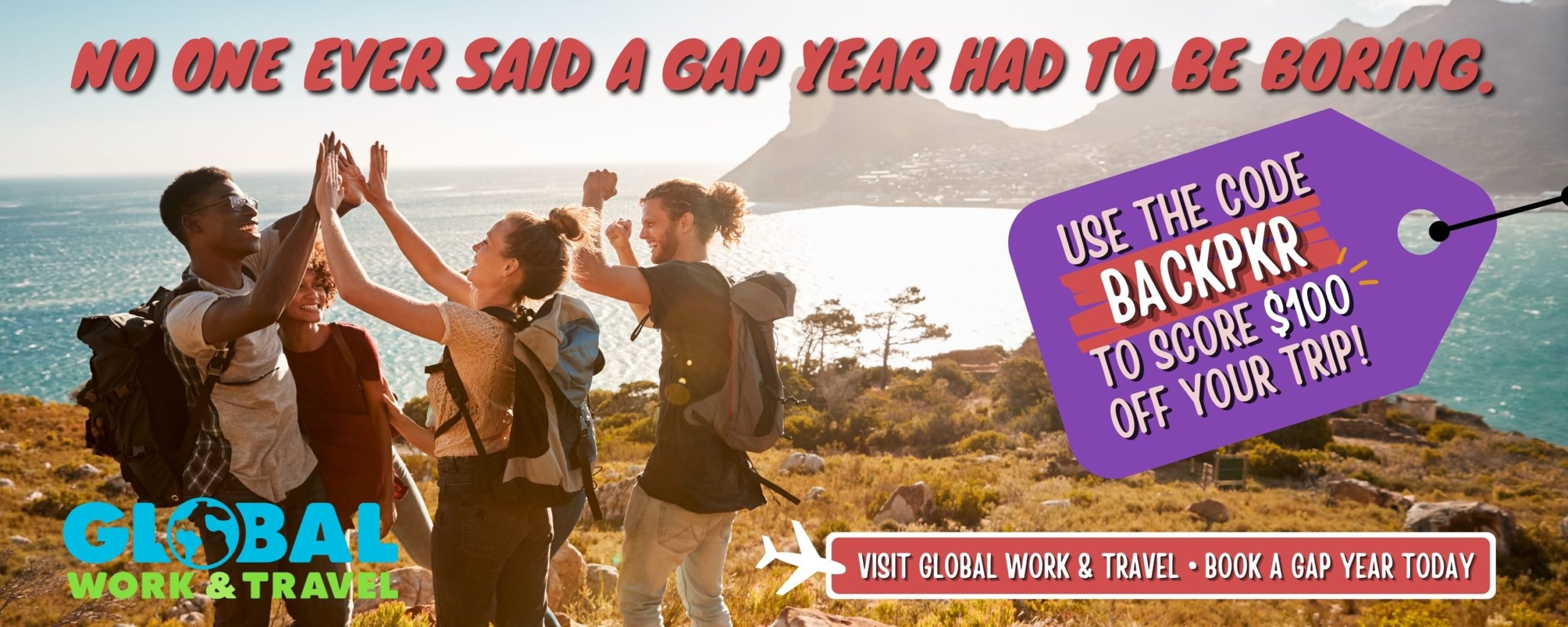 Why You Should Travel to Dublin with a Water Bottle
Plastic washes up on even the most pristine beaches… so do your part and keep the Big Blue beautiful
You aren't going to save the world overnight, but you might as well be part of the solution and not the problem. When you travel to some of the world's most remote places, you come to realise the full extent of the plastic problem. And I hope you become more inspired to continue being a responsible traveller.
Plus, now you won't be buying overpriced bottles of water from the supermarkets either! Travel with a filtered water bottle instead and never waste a cent nor a turtle's life again.
Save $$$ • Save the Planet • Save Your Stomach!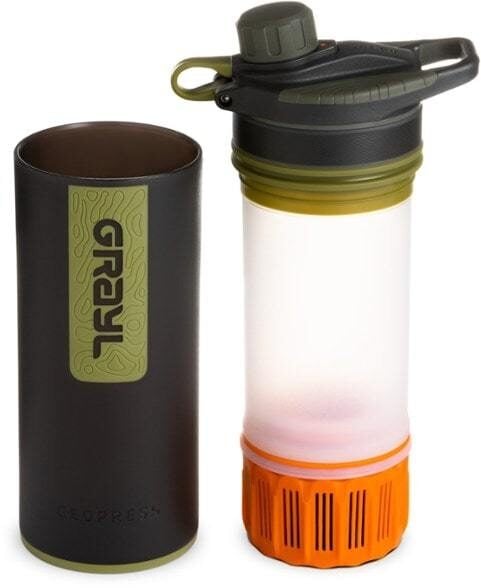 Drink water from ANYWHERE. The Grayl Geopress is the market's leading filtered water bottle protecting your tum from all the waterborne nasties. PLUS, you save money and the environment!
Single-use plastic bottles are a MASSIVE threat to marine life. Be a part of the solution and travel with a filter water bottle.
We've tested the Geopress rigorously from the icy heights of Pakistan to the tropical jungles of Cuba, and the results are in: it WORKS. Buy a Geopress: it's the last water bottle you'll ever buy.
Buy a Geopress!
Read the Review
Dublin is manageable on foot, so wherever you choose to stay for the night, you are not far!
Be sure to check out all of Dublin's best neighborhoods and where to stay in them. There are a lot of great backpacker options in Dublin, but here are three of our favorites:
Best Hostel for Solo Travelers in Dublin: Isaacs Hostel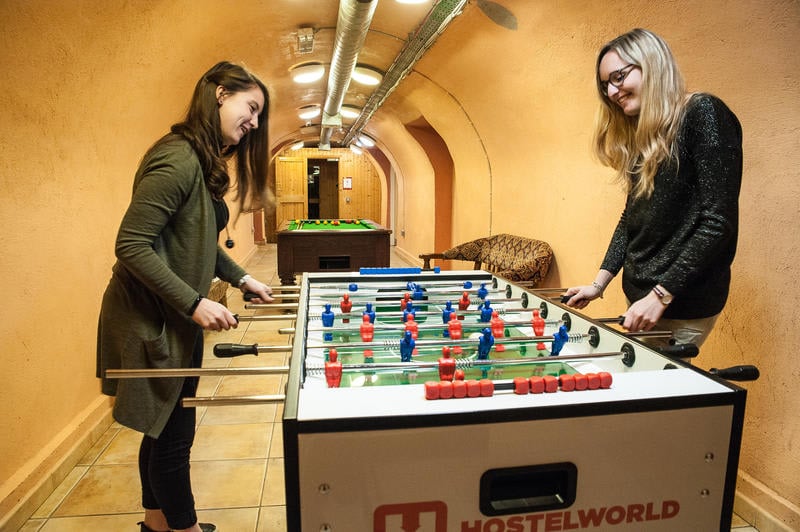 Dublin's original backpackers, Isaacs Hostel, sits inside a 200-year-old wine vault—making for a very cool atmosphere. Isaacs has friendly staff, a clean environment, and great facilities. Free amenities include WiFi, guided walking tours, breakfast, and its real pride and joy—a sauna!
We consider Isaacs Hostel the best place for solo travelers to stay in Dublin for several reasons. Often reviewed for its convenient connection to the airport, Isaacs sits within close proximity to Connolly Train Station, and just around the corner from Busáras—Dublin's main bus station.
Isaacs Hostel radiates friendly character with nice common areas to meet new people. Free tours and pizza & quiz nights are just a few perks that make this an ideal hostel for solo travelers.
It has a well-equipped kitchen with fridge, freezer, hob/cooker, microwave oven, dishwasher and the added convenience of a washing machine.
Best Backpacker Hostel in Dublin: Sky Backpackers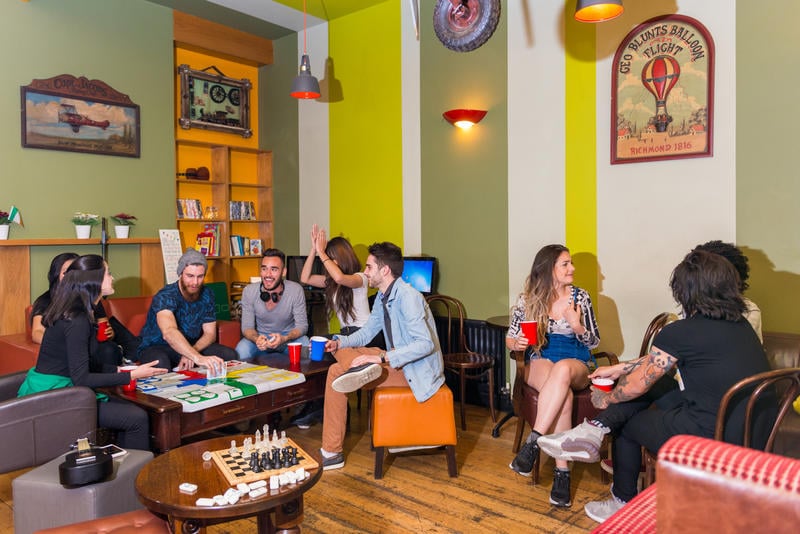 Recently renovated, Sky Backpackers now offers en-suite for all rooms. A neat little fact about this hostel: it is a former recording studio for big-name clients such as U2, Def Leppard, Van Morrison, and Sinéad O'Connor—so, rad!
Sky Backpackers tops our list for the best hostel in Dublin because it hits all of the right notes. (Get it?!)
Easily the best value for your money; Sky Backpackers is clean, safe, and comfortable. A few awesome characteristics include a central location, free WiFi, luggage storage, 24-hour reception, no curfew, and host to free events every evening.
Check out the link to Hostelworld for a list of all of Sky Backpacker's nightly offers.
Sky Backpackers is one of our favourites in Dublin but they're not taking guests right now. We're not sure if they're closed for good but we hope they'll come back soon.
Best Party Hostel in Dublin: Barnacles Temple Bar House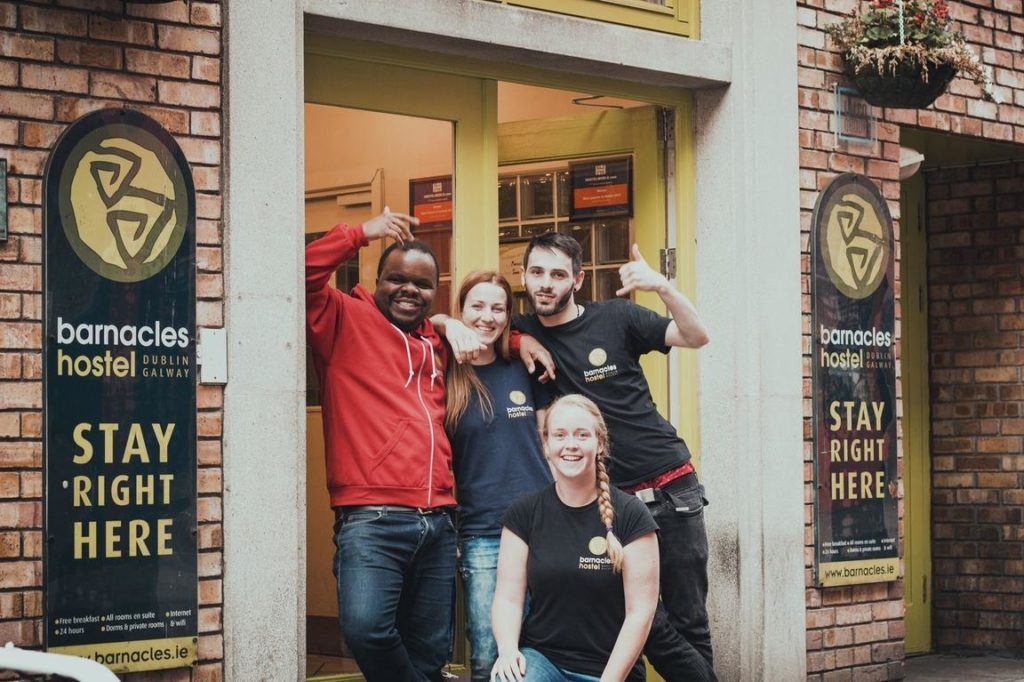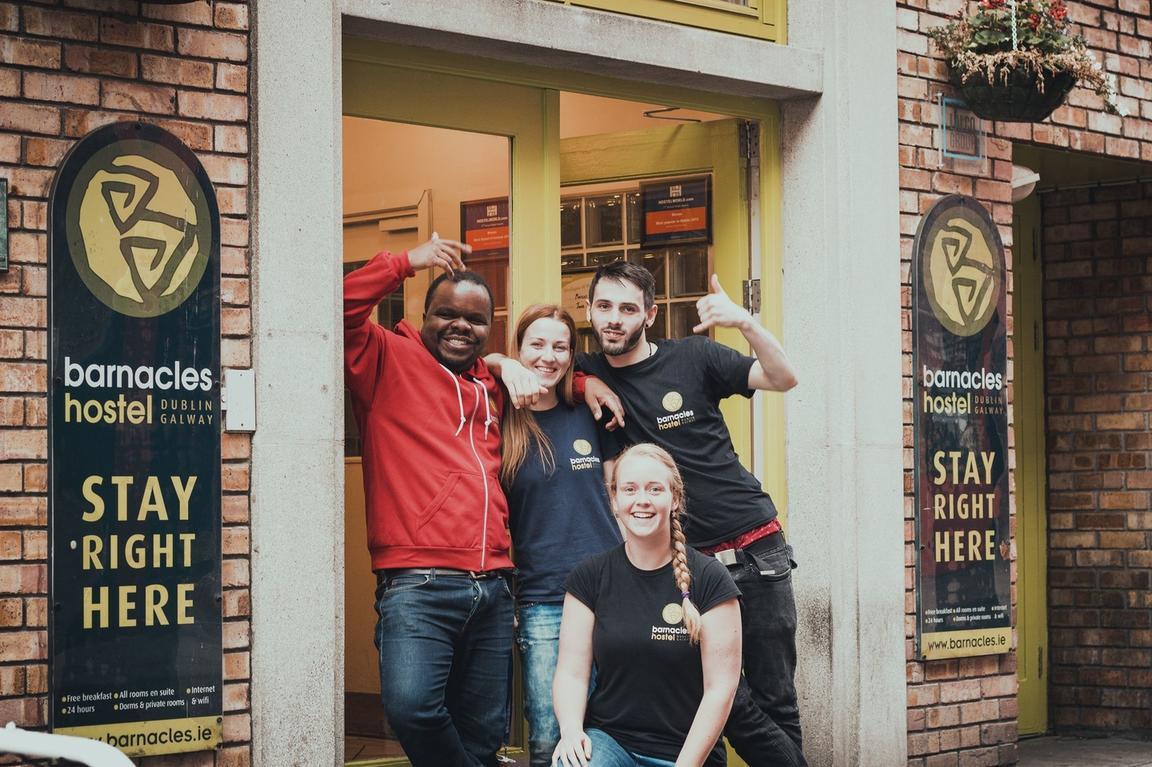 Located in the center of the vibrant Temple Bar area, Barnacles Temple Bar House has been hosting worldly travelers for over 10 years. Frequently reviewed by its guests, this hostel boasts first-rate staff, clean living, and an ideal location.
Barnacles Hostel has all of the freebies you need as a backpacker: continental breakfast, WiFi, city maps, luggage storage upon check-in, and linens.
We voted Barnacles Temple Bar House the best party hostel in Dublin because Barnacles sits at the heart of Temple Bar—Dublin's cultural and entertainment quarter. A mere two doors down is the famous Temple Bar Pub, beware of their hefty markup on drinks.
Twenty Four hour on-site security and reception allow you to safely enjoy the free pub crawls. With no curfew, feel free to really immerse yourself in Ireland's most happening nightlife.
Barnacles Temple Bar House is one of our favourites in Dublin but they're not taking guests right now. We're not sure if they're closed for good but we hope they'll come back soon.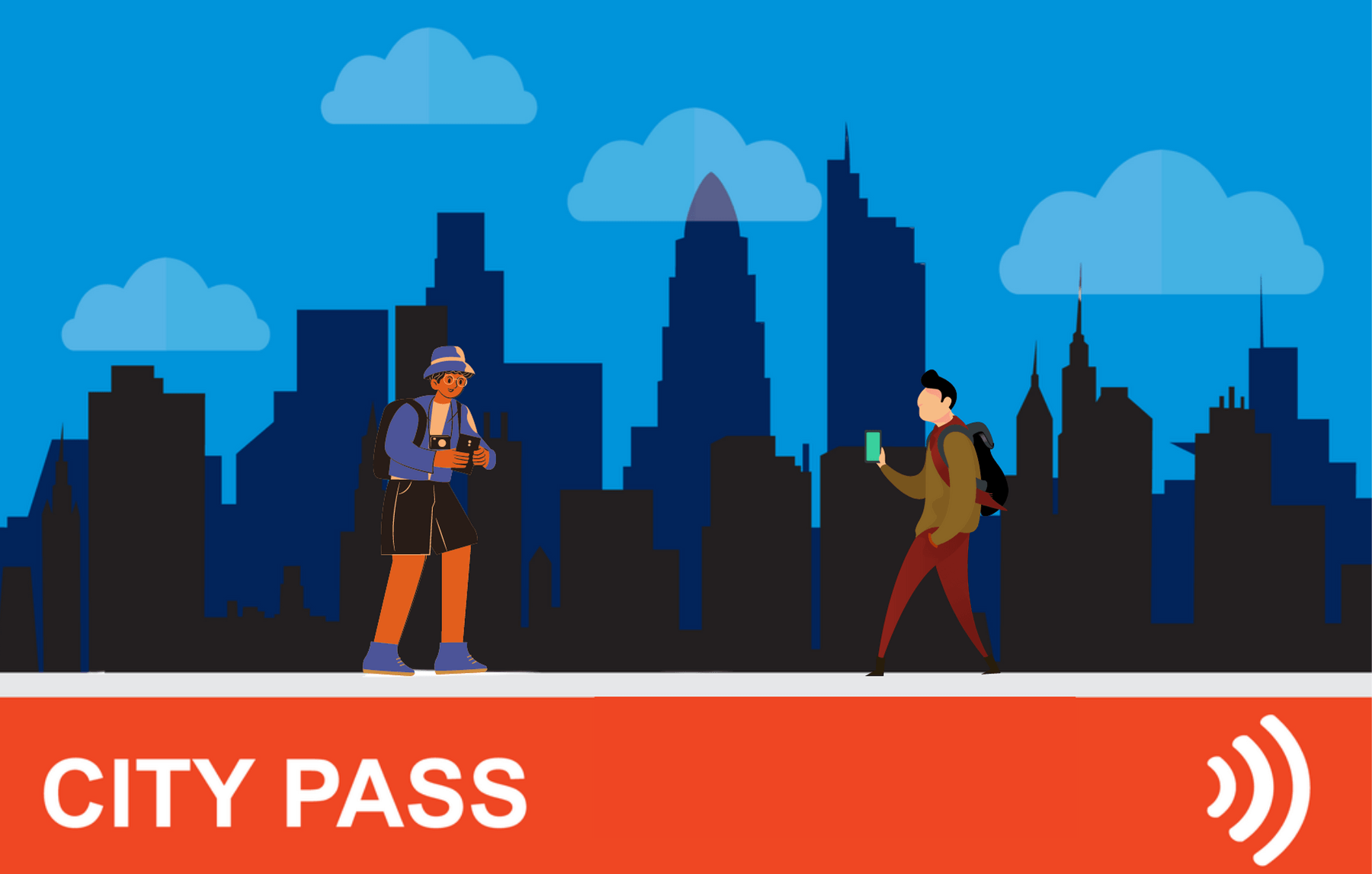 Travelling to Dublin? Then plan yo' trip the smart way!
With a Dublin City Pass, you can experience the best of Dublin at the CHEAPEST prices. Discounts, attractions, tickets, and even public transport are all standards in any good city pass – be sure invest now and save them $$$ when you arrive!
Buy Your Pass NOW!
1. Visit the Old Library at Trinity College & Book of Kells Exhibition
Trinity College, Ireland's most prestigious university, is located in the heart of Dublin City. This magnificent campus is home to the Long Room of the Old Library.
The impressive Long Room—containing over 200,000 of Trinity's oldest books, is where you will find Ireland's greatest cultural treasure on display, the Book of Kells.
Completed in 800 AD, the Book of Kells is the world's most famous medieval manuscript, something you do not want to miss while backpacking Dublin.
2. Take a Guided Tour of Kilmainham Gaol
Kilmainham Gaol is a former prison turned museum on the outskirts of Dublin. Many Irish revolutionaries were imprisoned and executed by the British here.
Take a guided tour through the prison for a first-hand, dramatic look at what prison life would have been like in old Ireland. You will find this tour to be an informative means of exploring Dublin's history while feeling a disturbing sense of confinement within the prison walls.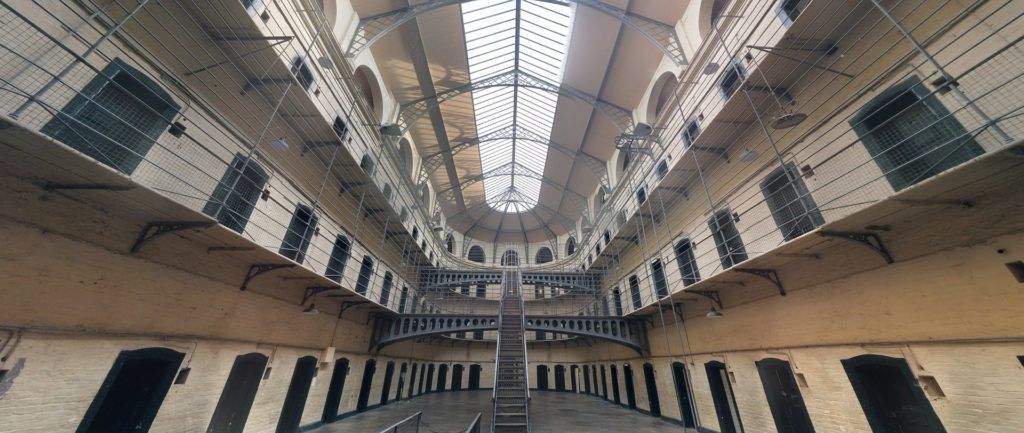 3. Enjoy a Pint at the Guinness Storehouse
The Guinness Storehouse is at the top of nearly all backpacking Dublin lists, and for good reason. A self-guided tour gives you insight into Dublin's most famous drink.
Seven floors make up the entire exhibition, with Gravity Bar at the very top. It is here that you will enjoy the most exceptional Guinness you will ever drink. Kick back with your pint and relish the gorgeous views of the city.
4. Relax in Dublin's Best Green Spaces
There are many green spaces throughout Dublin:
Phoenix Park is the largest enclosed urban park in Europe, which makes for a great escape from the city, and the park includes the Dublin Zoo.
Merrion Square is one of the largest squares in Dublin, and it is a nice place to unwind.
St. Stephen's Green is adjacent to Grafton Street. It's a lovely spot to have a picnic.
5. Be a True Tourist at Temple Bar
Temple Bar was developed as Dublin's cultural quarter. Amidst controversy that it is a giant tourist trap, Temple Bar does retain its intended spirit as the center for street performers, studios, art productions, and music venues.
However, this lively district has a nightlife that is extremely popular among tourists. There are many pubs, restaurants, shops, and markets to visit here, but once the sun goes down, the partying begins.
Stag/Hen parties (Bachelor/Bachelorette for those in the U.S.) are plentiful in Temple Bar; you have been forewarned!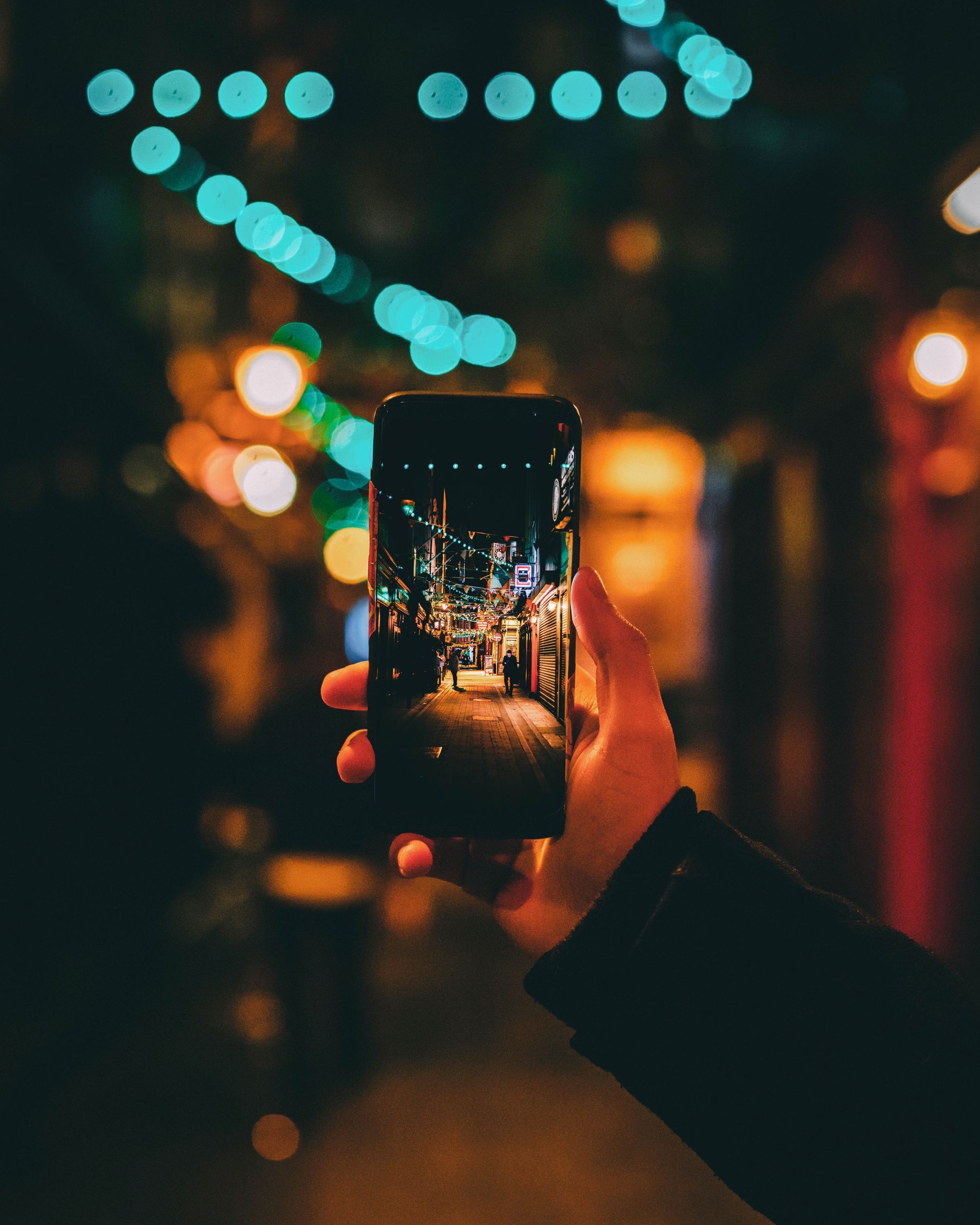 6. Visit a Distillery
The Emerald Isle is home to some of the best whiskey on earth, so why not take a tour of a distillery?
Jameson Distillery Bow St. is an ex-distillery, but the original site where Jameson Irish Whiskey was made. Take a guided tour that offers tastings at the end, for you Jame-o fans.
Teeling Distillery is home to the leading progressive Irish whiskey and said to be the up-and-coming spot to visit. Currently, Teeling is the only operational distillery in Dublin.
7. Explore Your Creative Side at a Dublin Museum
For you backpackers on a budget, you will be thankful that most of Dublin's museums are free! Ireland's national museums and galleries are located in Dublin, so there is plenty to see for the creatively inclined.
National Museum of Ireland spans three locations throughout the city; the museum's concepts are Archaeology (a crowd favorite), Decorative Arts and History, and Natural History.
National Gallery of Ireland hosts free lectures, tours, and workshops.
Irish Museum of Modern Art (IMMA) is housed in the Royal Hospital Kilmainham with a garden on-site.
Dublin City Gallery: The Hugh Lane originally presented modern art in 1908, and continues to collect and exhibit modern and contemporary art.
8. Take a Step Back in Time in the Medieval Quarter
Dublin's Medieval Quarter encompasses the area around Dublin Castle, Christ Church, and St. Patrick's Cathedral, and it happens to be the oldest sector of the city.
This area was once a hub for Vikings in Dublin, and remnants of their time are still visible here. Gain a deeper understanding of the city's ancient history by touring these old structures, all of which are awe-inspiring.
9. Join a Free Walking Tour
Free walking tours are a no-hassle means to discover Dublin's most iconic buildings and monuments. Many tours meet at the Spire of Dublin, officially titled "Monument of Light." This conical spire, located on O'Connell street, marks Dublin's place in the 21st century.
Learn about the history of the General Post Office (GPO), one of Ireland's most important structures. View the Custom House, which sits on the north bank of the River Liffey. Walking tours are a great way to discover one of Europe's most historical cities.
10. Eat, Sing, and Drink at a Traditional Irish Pub
One does not backpack Dublin without visiting a traditional Irish pub. These establishments are where the locals hang, and boy are the Irish friendly!
Eat warm classic dishes on cool nights, while chatting to your newfound friends. Drink the tastiest Irish spirits and beers, and watch Gaelic games on TV. Be sure to find a pub that features traditional Irish music, an extremely important part of Dublin's culture.
Note: if drinking with friends, be sure to buy drinks by the round with a toast. It's a mandatory thing to do in Dublin at night and you'll be a shithead otherwise. Sláinte!
Is This the Best Daypack EVER???
Unbelievably, 3 days in Dublin is a reasonable amount of time to see the Dublins main attractions and landmarks. Dublin is compact, so time is not wasted on long bus or train rides.
The following is a breakdown of each day with a focus on maximizing the number of sights you can see. Adjust the itinerary to meet your personal Dublin trip goals.
Day 1 in Dublin
Free walking tours are a great introduction to any new city. Not only do you gain an idea of the urban layout, but you can ask questions in regards to what attractions will best suit your travel goals.
Since Dublin is such an easy city to walk, I suggest taking a stroll that involves some local landmarks like the Spire of Dublin, General Post Office, and The Custom House.
Make your way to Dublin's Georgian Quarter and be prepared for a jam-packed day. Here you have an opportunity to explore St. Stephen's Green, Merrion Square, and Trinity College. At the university, take a tour of the Long Room in the Old Library that houses the Book of Kells.
Note: It is wise to allocate money for Dublin tours/entrance fees in your backpacking budget. Unfortunately, you pay a price to learn firsthand about this historic city.
Unwind after day 1 in Dublin; you may need it after the information overload! What better way to do that than with a night out at a pub!? Dublin pub life is legendary.
Day 2 in Dublin
Day 2 in Dublin is a great chance to venture to the western edge of the city.
Begin your day at the Irish Museum of Modern Art to view the collections free of charge. Head to the gardens on-premise before making your way next door to Kilmainham Gaol. It would be wise to book your prison tickets online, as they can be limited. The 60-minute tour is not something you want to pass up in Dublin.
Need a drink after being confined in a prison for an hour? Luckily, Guinness Storehouse is not far. Again, it is recommended to purchase your tickets online before you take the 7-story journey. End your informative day at the Gravity Bar, where you will taste a perfect Guinness catch views of all of Dublin.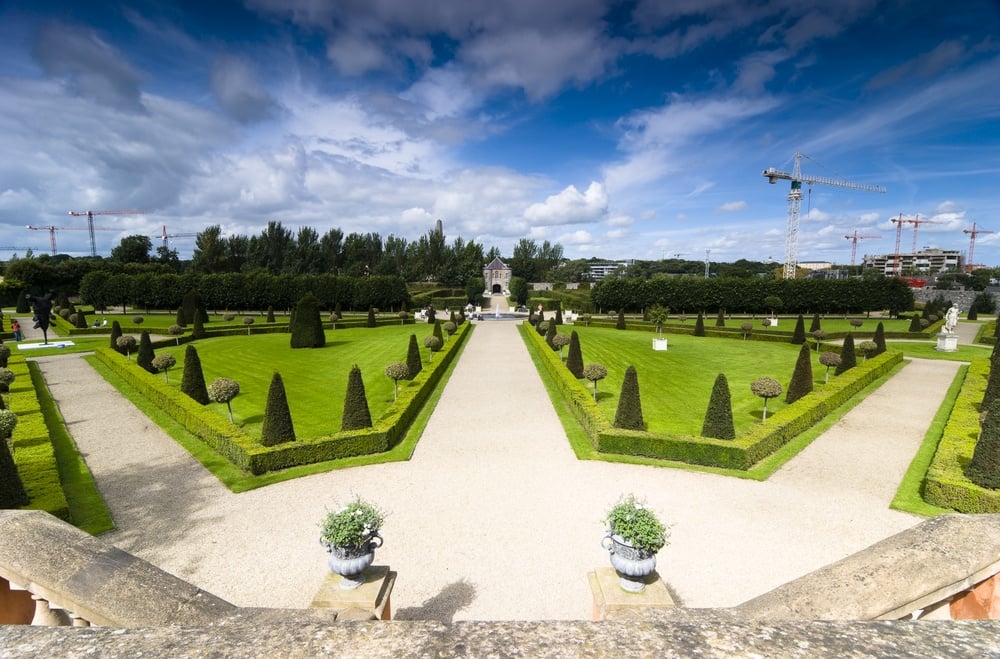 Day 2 in Dublin offers a nice opportunity to watch a sunset on the River Liffey while standing on the Ha'Penny Bridge, one of the most photographed places in Dublin.
Finish your evening at a traditional Irish pub, again! Eat Irish fare and make friends with the locals. Join in the fun by visiting an establishment that offers Irish music. My favorite choice is the oldest pub in Ireland, The Brazen Head. Good craic, for sure!
Day 3 in Dublin
For day 3 in Dublin, start your journey at the Medieval Quarter. It is here that you can tour the Dublin Castle, Christ Church, and St. Patrick's Cathedral. Beware that all three of these attractions charge a fee. Keep in mind that self-guided tours are cheaper, and the better option if you do not have a lot of time to spend.
After you have been patiently waiting for your chance to sip on some delicious Irish whiskey, the opportunity is here. Go to a distillery! The up-and-coming choice is Teeling Distillery. Learn all about Ireland's long-standing relationship with whiskey, and free tastings are paired with each tour of course.
Spend this evening finding some free things to do in Dublin. Head toward Grafton Street—Dublin's main shopping street— to wander around the shops, find a good place for dinner, or have a beer.
Stop off at the Molly Malone Statue to snap a photo. If you are up for it, pop into Stephen's Green Shopping Centre to admire the impressive glass dome structure.
For the best prices on beer, wander to a bar or pub on the outskirts of the city. Something less touristy will have a better price tag. Ask locals for a hip spot to visit on your last night in Dublin.
Need help deciding between Dublin vs Belfast? Check out our helpful guide.
Tip: Most of the non touristy things to do in Dublin – e.g. drinking in the burbs, visiting lesser-known attractions like Grafton – will be less expensive.
Dublin off the Beaten Path (More Awesome Things to do in Dublin)
If you happen to have more than a couple of days, or you are just looking for unique experiences while backpacking Dublin, here are a few cool options:
The Hellfire Club — Montpelier Hill, known to locals as The Hellfire Club, is one of Ireland's most notorious haunted places. The hilltop overlooks Dublin with great views of the city, but most do not come to gaze. Believed to be haunted by ghosts, this site was actually known for satanic rituals and dark arts. Visiting here and learning about the super chilling history is certainly one of the most unusual things to do in Dublin.
County Wicklow — An area just south of Dublin, County Wicklow is known as the Garden of Ireland. Noted for its country estates, coastline, mountains, and the Wicklow Way. If you are looking to take in Ireland's gorgeous landscapes away from the hustle and bustle of the city, this is the place to be. Mountain biking is a very popular activity here and is among the finest in Ireland.
Dalkey — A coastal suburb of Dublin, Dalkey is a town that seemed to surpass 20th-century modernization. The area is unspoiled and has some neat history to be explored. Dalkey is home to two 14th century castles, a 10th-century church, and Dalkey Hill, which offers views of Dublin Bay and the Wicklow Mountains.
Best Walks in Dublin
Dubliners are lucky to have such luscious landscapes surrounding them. Bordered by low mountain ranges, farmlands, River Liffey, and the sea, it is not hard to find a wealth of gorgeous walks to enjoy around "The Dubs". Of course, walking is one of the best free things to do in Dublin as well!
The Great South Wall — At Dublin Port, the Great South Wall is Europe's longest seawall. Stretching four kilometers out into Dublin Bay, this stroll ends with the Poolbeg Lighthouse. Catch 360-degree views of coastal Dublin.
The Bray to Greystones Cliff Walk — One of South Dublin's biggest attractions, this walk connects the two seaside towns of Bray and Greystones. A spectacular rocky path lends views up-and-down the coast. Easily accessible from the city center by train.
The Dublin Mountains Way — Through the Dublin Mountains, this scenic trail connects the suburbs of Shankill and Tallaght. In its entirety, this 40 km trail is for walkers of all levels and abilities. Of course, there are options to join the walking trail at any number of points along the way. Loop walks are available as well as many historic sites.
Howth to Sutton Cliff Path — Take the DART to Howth village to experience North Dublin's prized cliff walk. This walking trail loops around the entire Howth Head peninsula. The path sticks onto the cliff's edge for phenomenal views of Dublin Bay. Keep your eyes peeled for grey seals.
Best Time of Year to Visit Dublin
Ireland is an island in the North Atlantic, whose climate is mostly influenced by the Atlantic Ocean. As a result, the country does not undergo the extreme temperatures that other countries would at a similar latitude.
Ireland celebrates its summers from June to September and winters from November to March. Dublin experiences a maritime climate with somewhat mild winters, cool summers, and a relatively narrow temperature range. Precipitation is more evenly dispersed throughout the year, and the average temperature is 50°F (10°C).
As is true with much of the world, most people will recommend that you visit Dublin during the summertime, when temperatures are at their highest and festivals fill the streets.
However, summer in Dublin is the most expensive time of year. Hostel and airfare prices are inflated, and you will find it necessary to prebook your rooms, as availability is not very open.
Alternatively, Dublin is one of the driest places in Ireland, and winter precipitation is more commonly seen as rain than snow. October is generally the wettest month and February is the driest. Lucky for Dublin, being a relatively small capital city manageable by foot, proper packing is all it takes to comfortably enjoy the city at any season.
If visiting Dublin during the winter, you will find no shortage of pubs, full of friendly faces, to warm your bones!
Getting in and out of Dublin
Dublin is the most popular entry point for international visitors to Ireland, and Dublin Airport is located approximately 10 km (6.2 mi) north of the city center.
There are four main ways to get to-and-from the airport:
Airlink: (express public coach) €6 one-way/€10 return
Aircoach: (express private coach) €7 one-way/€12 return
Dublin Bus: (public bus) €3.30 (exact change needed)
Taxi: €25 to €30
Consider purchasing a Leap Visitor Card for €19.50 at the SPAR shop in the airport if you know you will be using a lot of transport. The Leap Visitor Card is a pre-paid ticket that permits you unlimited city travel for 3 days after first use on:
Airlink 747 & 757 bus services
Dublin Bus services (not valid on tours)
Luas (tram) services
DART and Commuter Rail in the Short Hop Zone (all of Dublin city)
Go-Ahead Ireland bus services (coming Autumn 2018)
Dublin Port has passenger ferry services to-and-from Wales and England.
How to get around Dublin
Dublin is a compact city that is easy to get around by foot without having to utilize public transportation. Bicycle Rental is a great option, especially if you would like to see the outskirts of the city, but the city center is heavily trafficked.
Driving in the city is not recommended due to congestion, bus lanes, an extensive one-way system, and lack of parking. If you plan to travel outside of Dublin, organize your car rental at the airport, as the city has limited car-hire locations.
Taxis are extremely easy to come by, and it is worth the extra few euros to use a taxi if you have had too much to drink.
Dublin Bus is the extensive public bus network within the city. Busáras is Dublin's main bus station.
The Luas (tram) is handy for getting around the city. Fares are based on zones, and rides in the central zone cost €1.50 that can be paid by ticket purchase or Leap Card.
The DART rail service runs along the coast and city center. Dublin has two main railway stations Heuston Station and Connolly Station.
Leap Card can be used for bus or tram.
Freedom Pass is an unlimited transport service for 3 days. This pass includes hop-on, hop-off city tours and airport transfers.
For a more adventurous form of travel, try kayaking around the canals and bay of Dublin. You can also go kayaking on the superlative coast on the edges of the city.
Long Distance Trains from Dublin
Iarnród Éireann, also known as Irish Rail, is the national railway company in Ireland. Passenger services are branded under 3 names:
InterCity — All rail services that run between Dublin and other major cities in Ireland.
Commuter — Dublin has 4 commuter routes: Northern, Western, South Western, and South Eastern.
DART — Dublin Area Rapid Transit is a rail network servicing the coastline and city center of Dublin.
Traveling by train in Ireland is a convenient, comfortable, and scenic way to explore county by county.
Use Bookaway to find the best deals on transport – buses, planes, trains, and ferries. It'll save you a load of time when organising transport and you'll probably nab an EPIC DISCOUNT too!
Book your transport on Bookaway NOW. Get the best price for the best ride… then use those savings to buy the best feed in town!
Book Your Transport Here!
Safety in Dublin
Ireland is a safe country with a low crime rate. In the event of an emergency dial 112 or 999 from any phone.
Maintain safety in Dublin by using common sense, particularly if you plan to get drunk, high, hitchhike, or all of the above! The most prevalent crime against tourists, in most urban areas, is pickpocketing. Keep your valuables close and avoid lonely streets at night.
Steer clear of the city streets after bar closing times on the busy Dublin weekends. Undoubtedly, when highly intoxicated people are roaming around Dublin, shit hits the fan! Important to note, the O'Connell Street area tends to attract a lot of drug addicts due to the high number of methadone clinics.
If traveling by car or campervan, park in supervised parking lots, as most auto-related crimes tend to happen in isolated areas.
Pick yourself up a backpacker security belt to keep your cash safe on the road, and check out Backpacker Safety 101 for tips and tricks to stay safe while backpacking Dublin.
Get Insurance before Backpacking Dublin
Traveling without insurance would be risky so do consider getting good backpacker insurance sorted before you head off on an adventure.
I have been using World Nomads for some time now and made a few claims over the years. They're easy to use, professional and relatively affordable. They may also let you buy or extend a policy once you've started your trip and are already abroad which is super handy.
If there's one insurance company I trust, it's World Nomads.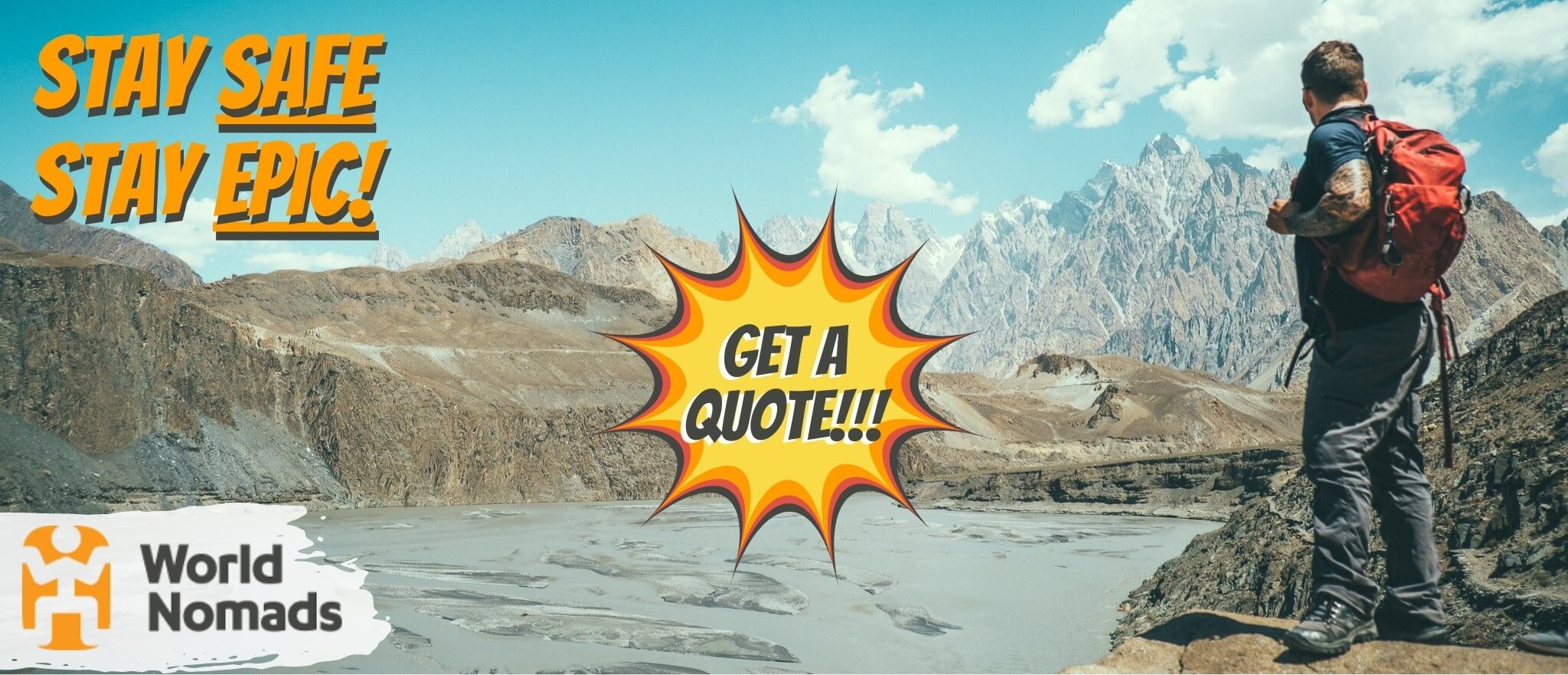 World Nomads' mission is to support and encourage travellers to explore their boundaries. They offer simple & flexible travel insurance, and safety advice to help you travel confidently.
They've been doing it since 2002 – protecting, connecting, and inspiring independent travellers just like you.
Get a quote below or read our in-depth review!
World Nomads provides travel insurance for travelers in over 100 countries. As an affiliate, we receive a fee when you get a quote from World Nomads using this link. We do not represent World Nomads. This is information only and not a recommendation to buy travel insurance.
Dublin Accommodation Travel Hacks
Airbnbs are great if you are traveling with several friends to cut costs.
As always, if you are on a tight budget then utilize the Couchsurfing community.
Caravan parks may not be centrally located, but are definitely a money saving option near Dublin—for those of you touring Ireland in a camper van.
Networking can go a long way as well. The Irish are well-traveled people, so it is very likely you have met some along your way. Maybe your friends could offer you a place to crash and save you a few bucks while backpacking Dublin.
Did you know that you can actually stay in some of the castles in Ireland? Some are close to Dublin – it's a great way to make your trip even more memorable!
Eating and Drinking in Dublin
Dining in Dublin (or anywhere in Ireland for that matter) will consist of warm, hearty plates. Traditional Irish meals will typically contain meat, cabbage, and potatoes—the Irish staple.
Coddle, sometimes Dublin coddle—a stew made of bacon, sausage, onion, and potato— is Dublin's traditional dinner choice. Due to its proximity to water, Dublin is also famed for its mussels and prawns. Seafood chowder is a lovely option within the city.
For a full list and description of local, time-honored meals checkout our Backpacking Ireland Travel Guide.
The Irish are known for venturing out into the world and often return home to Dublin with their expertise. Dublin chefs are constantly revolving their menus, and over the past decade, Dublin has seen a restaurant boom. Extending beyond traditional Irish fare, Dubliners have great choices for Chinese, Italian, and Indian.
Farmers markets are popping up all over the streets of Dublin and offer opportunities to find organic produce, fresh seafood, and much more. Temple Bar hosts a food market every Saturday.
High-quality milk is supposedly the reason for such tasty coffee throughout Dublin. Coffee junkies will have no problem finding delicious, internationally recognized Irish Coffee.
Beer in Dublin
A thriving land of stouts, Dublin is easily one of the world's top beer destinations. One thing the Irish do well is brew good beer, especially when it comes to the "black stuff" Guinness. A legend in Dublin since 1759, the Guinness Storehouse is a must visit on any backpacking Dublin list.
Independent craft breweries are popping up all over Ireland, and while the pint of Guinness is a must-try in Dublin, bars and pubs have a lot more on offer.
Pairing-food-with-wine is being trumped in Dublin by pairing-food-with-craft-beer. Here are a few good spots to indulge in a tasty beer:
Camden Exchange
Alfie Byrnes
The Beer Market
57 The Headline
Porterhouse
Whiskey in Dublin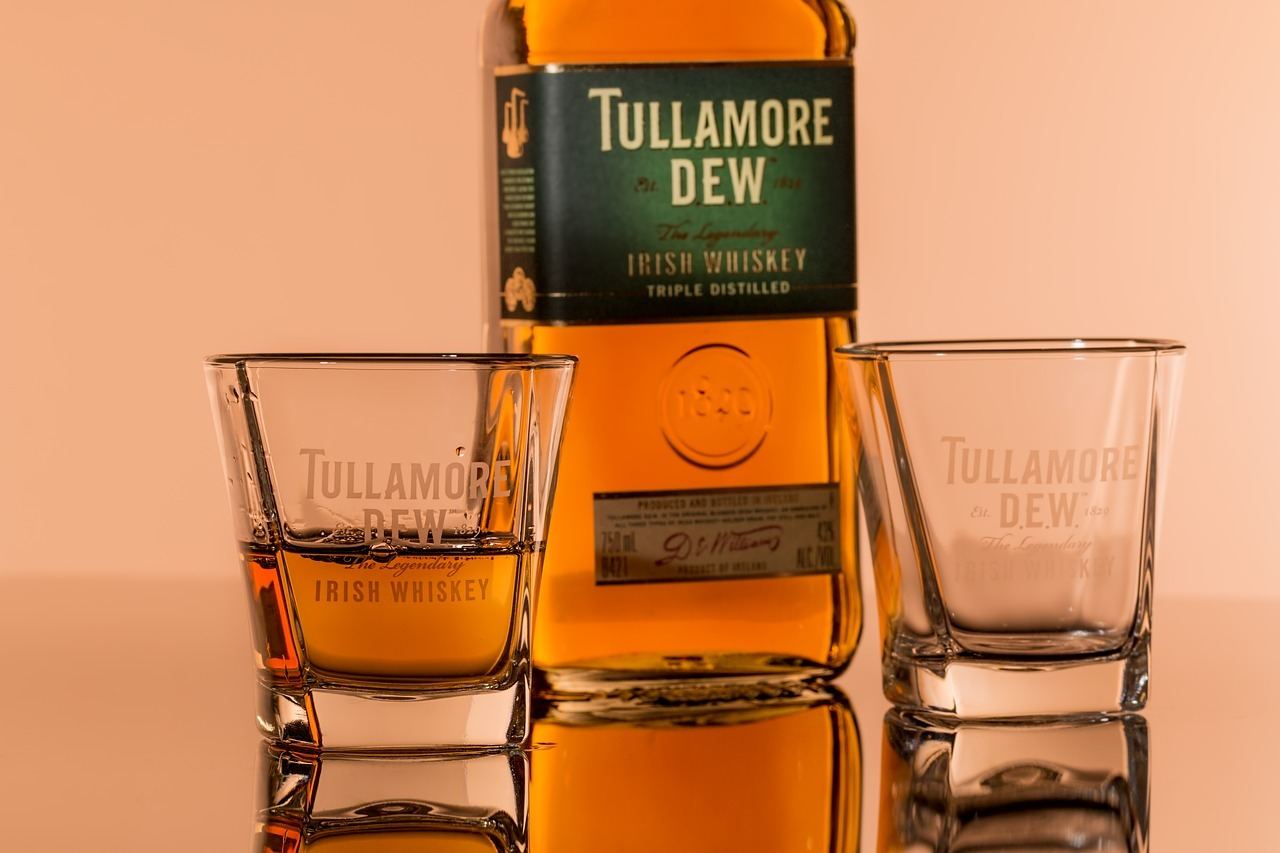 Irish whiskey made on the island of Ireland was once the most popular spirit in the world. However, the last of the original Dublin distilleries closed in 1976… until now.
Teeling Distillery, established in 2015, is the first new and operational whiskey distillery to open in Dublin in over 125 years. Experience the spirit of Dublin by taking a tour, and learn about the city's long association with Irish whiskey. Whiskey tasting is included on your tour.
Nightlife in Dublin
Dublin is home to over 600 pubs! Clearly, Dubliners like to have a good time, so much so, they have a term for it called "the craic". You too can enjoy the good craic in the famous Irish pubs.
Alcohol is the drug of choice in Dublin; that being said, pubs are not just a place to have a drink. Pubs are a home away from home: places to eat, drink, dance, tell stories, sing, chat, and enjoy others' company. Just hanging in one of these is probably the best thing to do in Dublin at night.
The Temple Bar district is a hot spot for tourists, particularly The Temple Bar—the name of a bar in Temple Bar. (Because that's not confusing, right?)
The drinking age in Ireland is 18 with proper identification. Most pubs close around midnight with a drinking-up time. Bars with licenses can stay open to as late as 3:30 am.
The Brazen Head—one of the oldest pubs in Ireland—is located on Bridge Street. I love this bar as I felt cozy and at home while sitting next to complete strangers. Bartenders, servers, and locals alike treated me like family.
We ate hot meals on cold evenings, drank beer, and danced and sang to traditional Irish music. This pub should not go unrecognized.
Dublin also has endless choices of bars and clubs scattered throughout the city for those not into the pub scene. If you're looking for something a bit different, Dublin is home to many of Ireland's festivals.
Books to Read on Dublin
Lonely Planet Dublin (Travel Guide) – Relevant, up-to-date travel information and advice from the world's leading travel guide publisher, Lonely Planet.
Dubliners – A collection of 15 short stories by James Joyce. These stories form a depiction of Irish middle-class life around Dublin, in the early 20th century.
Ulysses – The Irish novelist, poet, and one of the most influential authors of the 20th century, James Joyce, is best known for Ulysses. This novel chronicles the encounters of Leopold Bloom in Dublin in 1904 while establishing parallels between the hero of Homer's Odyssey. A difficult read, but one of the most important works of modernist literature, nevertheless.
The Heart's Invisible Furies: A Novel – Cyril Avery is adopted by an eccentric Dublin couple. This book follows Cyril through his life, and touches on many issues including living in very Catholic Ireland, and his struggle to be accepted by society.
The Ginger Man – Originally banned in the United States, this book is now recognized as a modern classic. This is a tale about the misadventures of Sebastian Dangerfield, a young American studying at Trinity College in Dublin. A great choice for your Dublin reading list.
Volunteering in Dublin
Long term travel is awesome. Giving back is awesome too. For backpackers looking to travel long-term on a budget in Dublin whilst making a real impact on local communities, look no further than World Packers. World Packers is an excellent platform connecting travelers with meaningful volunteer positions throughout the world.
In exchange for a few hours of work each day, your room and board are covered.
Backpackers can spend long periods of time volunteering in an awesome place without spending any money. Meaningful life and travel experiences are rooted in stepping out of your comfort zone and into the world of a purposeful project.
Worldpackers opens the doors for work opportunities in hostels, homestays, NGOs, and eco-projects around the world. We've tried and approved them ourselves – check out our Worldpackers in-depth review here.
If you're ready to create a life-changing travel experience and give back to the community, join the Worldpacker community now. As a Broke Backpacker reader, you'll get a special discount of $10. Just use the discount code BROKEBACKPACKER and your membership is discounted from $49 a year to only $39.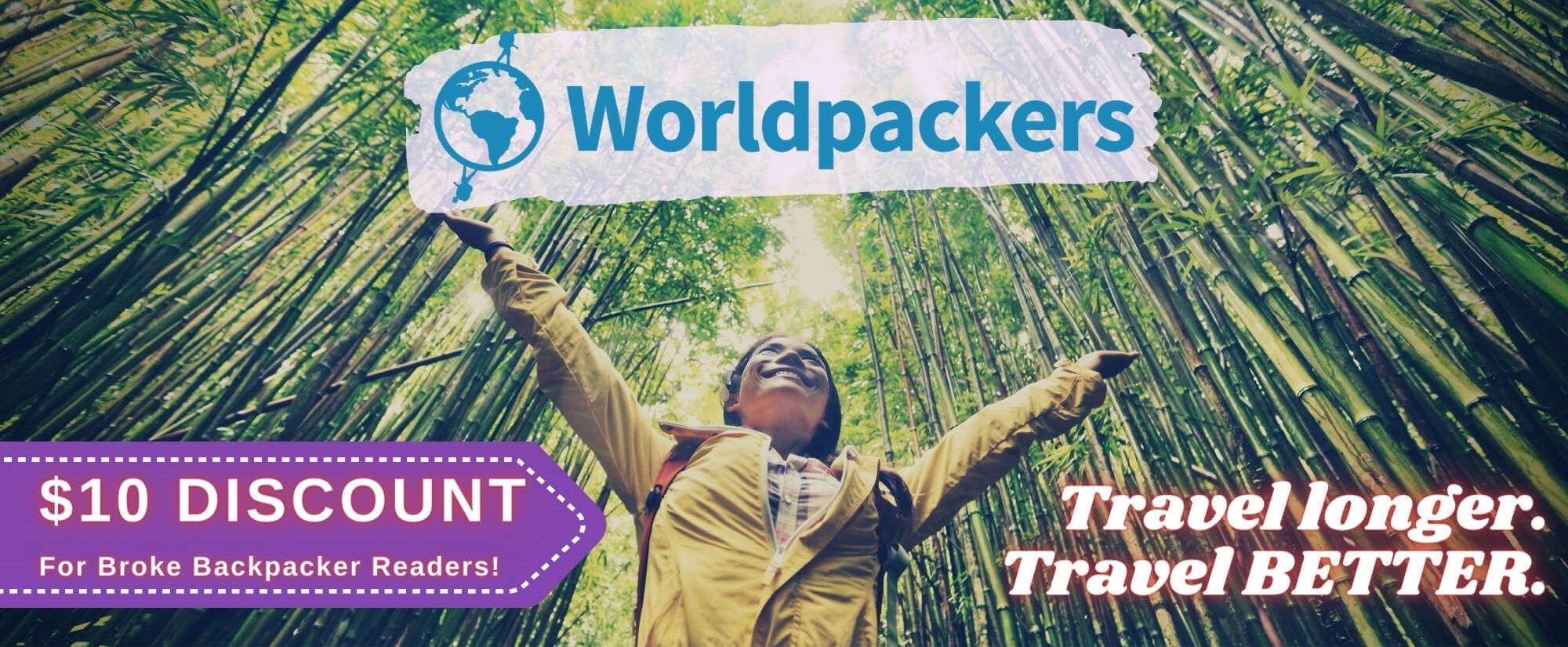 Worldpackers: connecting travellers with meaningful travel experiences.
Make Money Online Whilst Backpacking Dublin
Traveling in Dublin long-term? Keen to make some cash when you are not exploring the city?
Teaching English online is a great way to earn a consistent income—from anywhere in the world with a good internet connection. Depending on your qualifications (or your motivation to obtain qualifications like a TEFL certificate) you can teach English remotely from your laptop, save some cash for your next adventure, and make a positive impact on the world by improving another person's language skills! It's a win-win! Check out this detailed article for everything you need to know to start teaching English online.
In addition to giving you the qualifications to teach English online, TEFL courses open up a huge range of opportunities and you can find teaching work all over the world. To find out more about TEFL courses and how you can teach English around the world, read my in-depth report on teaching English abroad.
Broke Backpacker readers get a 35% discount on TEFL courses with MyTEFL (simply enter the code BACKPKR), to find out more, please read my in-depth report on teaching English abroad.
Whether you are keen to teach English online or looking to take your teaching game a step further by finding a job teaching English in a foreign country, getting your TEFL certificate is absolutely a step in the right direction.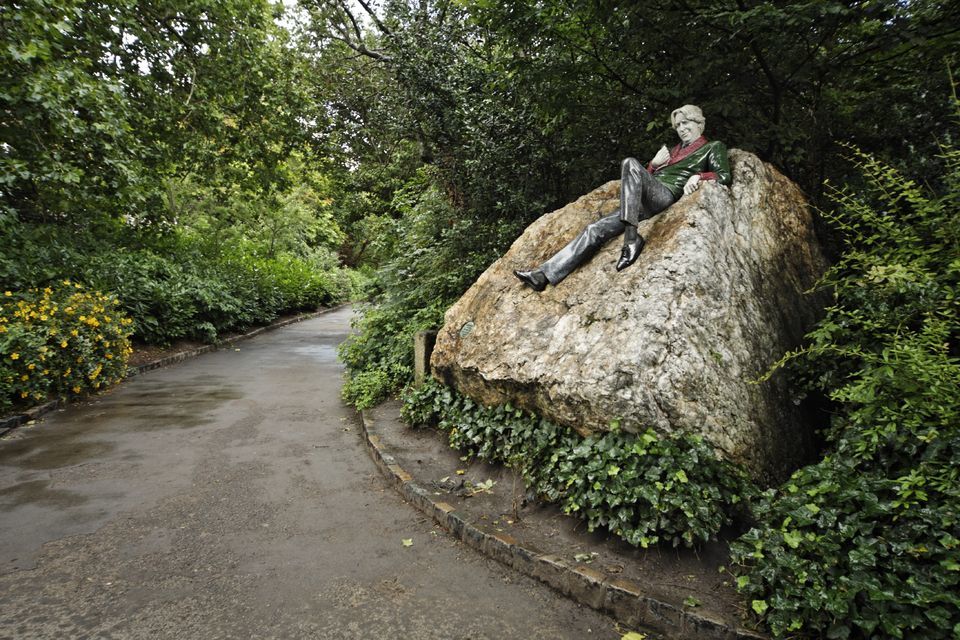 ---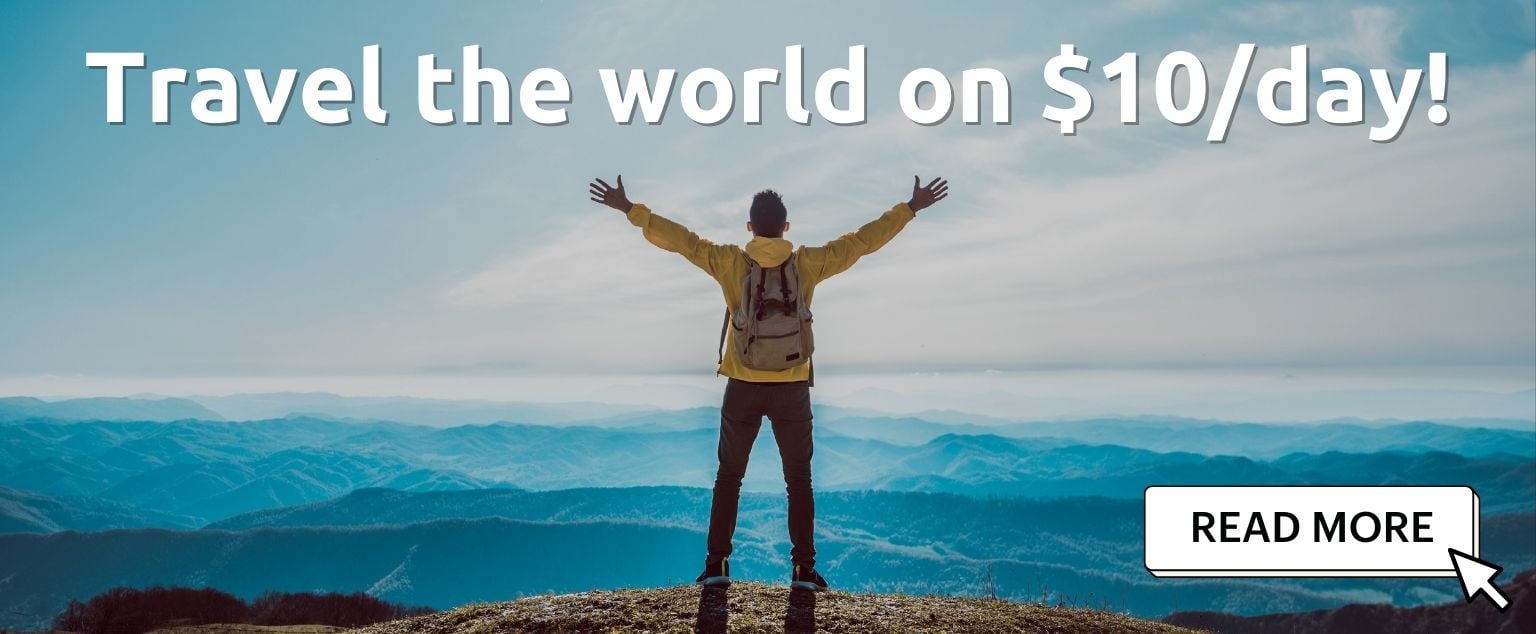 And for transparency's sake, please know that some of the links in our content are affiliate links. That means that if you book your accommodation, buy your gear, or sort your insurance through our link, we earn a small commission (at no extra cost to you). That said, we only link to the gear we trust and never recommend services we don't believe are up to scratch. Again, thank you!