Ireland isn't called the Emerald Isle for no reason. It's packed with greenery, offers more hiking opportunities than you could discover in one trip, boasts castle ruins, charming villages, ancient monasteries, plenty of pubs and more. You've got yourself a dreamy destination.
But there is a little bit of a reputation for Ireland regarding recent history. Gun crime is actually a big problem too. Petty theft isn't unheard of and though drinking and nights out can be fun, here they can really end badly in a wrong place, wrong time sort of way.
It's definitely fair to ask, "Is Ireland safe?" and we're going to be answering in the form of this epic insider's guide all about staying safe in Ireland. It may be a developed European nation, but there's still things you should know about Ireland.
We're going to be covering a huge amount of topics in this guide from whether or not it's safe to drive in Ireland to travel to Ireland as solo female travellers, and a whole lot more!
You may be concerned about taking your family to Ireland, or you may be thinking of taking the plunge and you're wondering whether or not it's safe to live in Ireland. Whatever your worries are, we've got you covered with our Ireland safety guide.

Unlock Our GREATEST Travel Secrets!
Sign up for our newsletter and get the best travel tips delivered right to your inbox.
How Safe is Ireland (Our take)
Beautiful landscapes, ancient history, folklore and amazing hospitality await you in Ireland. We're pretty much certain that you're going to love it and glad you've added Ireland to your backpacking trips!
In fact, Ireland is really safe.
But you can't have the Ireland of today without its long and complicated history. This small island has faced many troubles, which basically goes all the way back to 1170 AD when the Anglo-Normans invaded Ireland. The rest is, like we said, history…
Violent crime is fairly low. But opportunist thieves do exist – especially in tourist areas. You'll definitely have to watch out for pickpocketing, especially around the famous attractions. But then again, that's a simple caution that you have to take no matter where you are in the world.
Other than that, Irish people are passionate and welcome people with open arms.
There is no such thing as a perfect safety guide, and this article is no different. The question of "Is Ireland Safe?" will ALWAYS have a different answer depending on the parties involved. But this article is written for savvy travellers from the perspective of savvy travellers.
The information present in this safety guide was accurate at the time of writing, however, the world is a changeable place, now more than ever. Between the pandemic, ever-worsening cultural division, and a click-hungry media, it can be hard to maintain what is truth and what is sensationalism.
Here, you will find safety knowledge and advice for travelling Ireland. It won't be down to the wire cutting edge info on the most current events, but it is layered in the expertise of veteran travellers. If you use our guide, do your own research, and practise common sense, you will have a safe trip to Ireland.
If you see any outdated information in this guide, we would really appreciate it if you could reach out in the comments below. We strive to provide the most relevant travel information on the web and always appreciate input from our readers (nicely, please!). Otherwise, thanks for your ear and stay safe!
It's a wild world out there. But it's pretty damn special too. 🙂
Is Ireland Safe to Visit Right Now?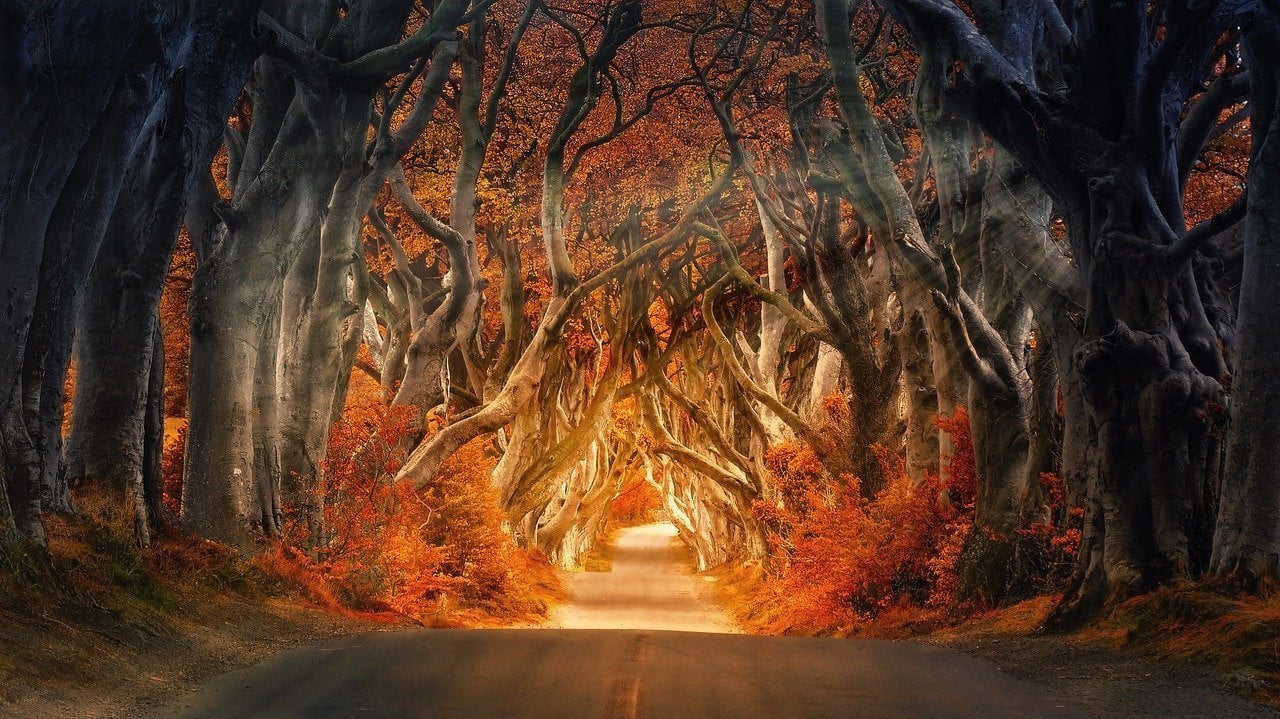 Ireland is definitely safe to visit, and loads of people think so too.
Tourism is one of the biggest moneymakers for Ireland, which means that it's a pretty safe place to go. In 2011, Frommer's made it their "favourite holiday destination in the world" – a huge claim.
That doesn't necessarily mean that things are completely safe. In fact, crime has been on the rise.
Gang-related crime, as well as drug abuse and gun crime, have all increased in recent years. Theft and public order offences have also been rising recently, often related to excessive drinking (and drugs).
But this doesn't mean it's not safe. Most offences are small, like petty theft, and if you look at our favourite the Global Peace Index, their 2021 list put them in at a super safe 8 out of 163 countries, between Switzerland and the Czech Republic!
Most of the 'bad stuff' that still happens, happens in Northern Ireland, which is part of the UK.
The Republic of Ireland makes up around 80% of the island, Northern Ireland is the rest. It was politically divided during the Irish War of Independence (1919 to 1921).
Basically, some sensitivity around things like the IRA is required and it's best not to mention anything as people nowadays just want to get on with their lives. For now, Ireland (Republic of Ireland) is a thing, Northern Ireland is another.
All in all, though, Ireland is safe to visit right now.
Safest Places in Ireland
When choosing where you'll be staying in Ireland, a bit of research and caution is essential. You don't want to end up in a sketchy area and ruin your trip. To help you out, we've listed the safest areas to visit in Ireland below.
Galway
There's something truly magical about Galway that really earns it the number one spot – on top of that, it's pretty safe as well! Also, it is known as the Cultural Heart of Ireland, which means that traditional Irish music, dance, and song all thrive there! If you are visiting Ireland you should definitely come to Galway.
Galway is actually the sixth most populous city in Ireland and is home to some awesome neighborhoods. Kinvara is the best area to stay in Galway for nightlife and Salthill is the best for staying on a budget. Because it is such a popular city, you'll have to watch your belongings, especially on public transport or around attractions since pickpocketing crimes do happen here.
Dublin
Dublin isn't just a great place to explore, it's also ideal for budget travellers that want to stay safe. As the country's capital, and as a major international transportation hub, getting to and from Dublin is usually pretty cheap. At least when you're comparing it to renting a car and taking tons of trains to get to more remote areas of Ireland…
That being said, it's also filled with tourists which makes it a haven for pickpocketing thieves. As long as you keep your eyes open and stay aware of your surroundings, you won't face any issues in Dublin.
Cork
As Ireland's second-largest city, Cork resides on the coastlines of southwest Ireland and is sliced by the meandering River Lee. Cork is known for being the perfect mix of relaxed yet lively. Make sure to note that the locals like to say that the city of Cork is the real capital of Ireland. The locals sure have abundant city love and pride.
This cosmopolitan city is filled with hip, new things as well as traditional pubs and historic gems. There are however some sketchy areas that you should avoid, but we'll come to that in a bit. Just like Galway and Dublin, Cork is very popular, so watch out for your valuables when exploring the city!
Places to avoid in Ireland
Unfortunately, not all places in Ireland are safe. You need to be careful and aware of your surroundings pretty much anywhere you go in the world, and the same goes for visiting Ireland. To help you have a safe trip, we've listed the areas you need to be more careful of below:
Anderson's Quay in Cork
Fitton Street in Cork
These places can get pretty rowdy; Fitton Street for example is known for its prostitution. So there are sketchy areas that you need to be aware of, but you most likely won't even end up in one of those places anyway. Not walking into any dark side streets is, of course, not advised either. Use your common sense and you'll be perfectly fine.
It's important to know that Ireland is pretty safe, but a bit of caution and research before you start your travels will go a long way. If you want to increase your safety during your stay, read on for our insider travel tips. Stick to those and you won't have a single issue in Ireland.
Ireland Travel Insurance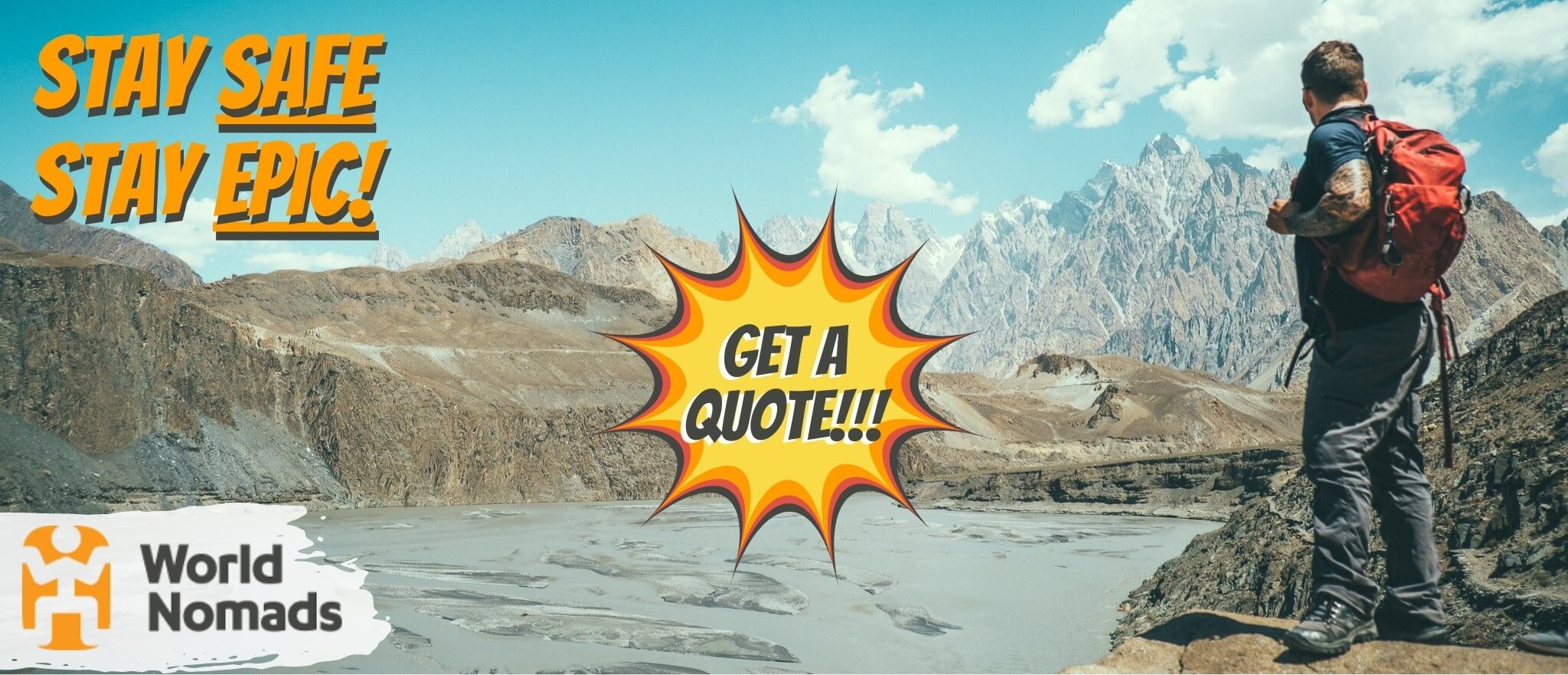 World Nomads' mission is to support and encourage travellers to explore their boundaries. They offer simple & flexible travel insurance, and safety advice to help you travel confidently.
They've been doing it since 2002 – protecting, connecting, and inspiring independent travellers just like you.
Get a quote below or read our in-depth review!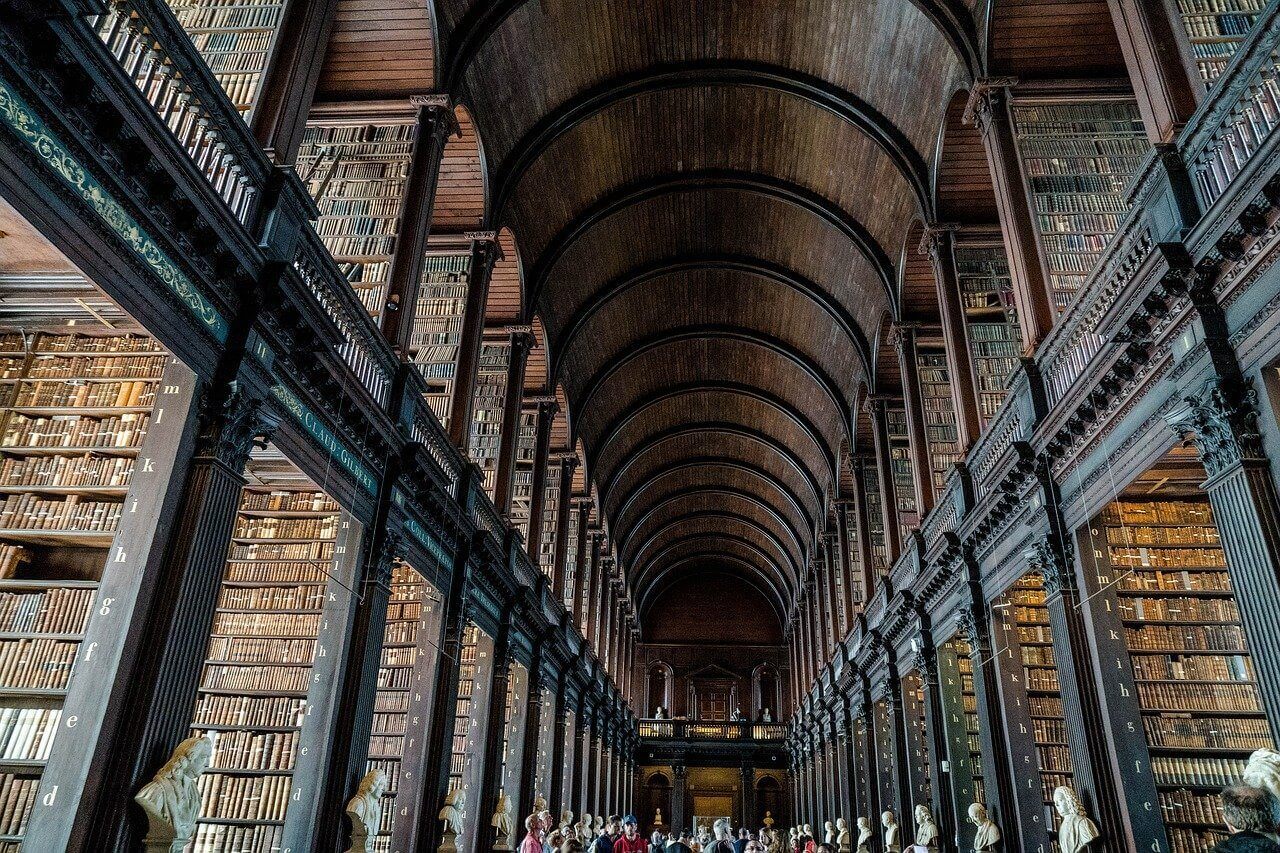 Ireland is known for its sheer drama when it comes to landscapes. Beautiful coastlines, rolling valleys, cosy pubs, and a whole load of outdoors activities to enjoy. But safety is a separate issue.
It may be seen as 'safe', but the drinking culture here plays a big part in the crime levels of Ireland, for real. So to help you stay as safe as can be, we've rounded up our best travel tips for staying safe on your holiday to Ireland.
Secure your belongings – bag snatching and petty theft is a bit of a thing, so make sure they're not easily steal-able. Wear a money belt.
Don't leave your valuables out in the open at restaurants – bag hanging on a chair, phone on the table – not a good idea.
Or on display in your rental car – if people want to steal it, they won't think twice if they can see it.
Park in a secure place – vandalism and theft of vehicles is a thing, so be careful.
Don't walk around looking super-rich – this will just make you more of a target, so forget designer gear and jewellery.
Careful in city centres on weekend nights – drinking is good craic, of course, but also brings fights, crime, assaults, etc.
If someone wants to rob you, let them – fighting back just isn't a good idea, you're just going to get hurt.
Keep a cool head – the best thing to do is to not get heated with people, get into arguments, that sort of thing. Trouble starts here.
Steer clear of demonstrations – these occasionally occur. They're mostly peaceful but can turn violent.
Be careful in the sea around Ireland – it's an island. There's a lot of seas. The currents can be strong!
Heed warnings – they're there for a reason. For example, Cliffs of Moher and also Howth Walk = strong winds. Don't go too near the edge!
Be vigilant around train stations, transport hubs, popular tourist sights – there can be pickpockets.
Avoid housing projects known as council estates – these are rough neighbourhoods. Dublin's got a few of these. Gang activity has got so bad in some of these places that the gardai (police) have told people to move out.
It's basic, but practise safe sex – people are pretty frisky it seems but contraception is largely ignored. STIs are big news.
There you have it. Ireland is generally a pretty safe country though gangs exist and alcohol-fuelled violence can be an issue. Avoid rougher neighbourhoods and try not to get caught up in all the drinking yourself (if you can help it) and you should be fine.
After all, the thing about Ireland is that it's safe on the whole. It's not 100% safe; so travel smart, as you would anywhere else.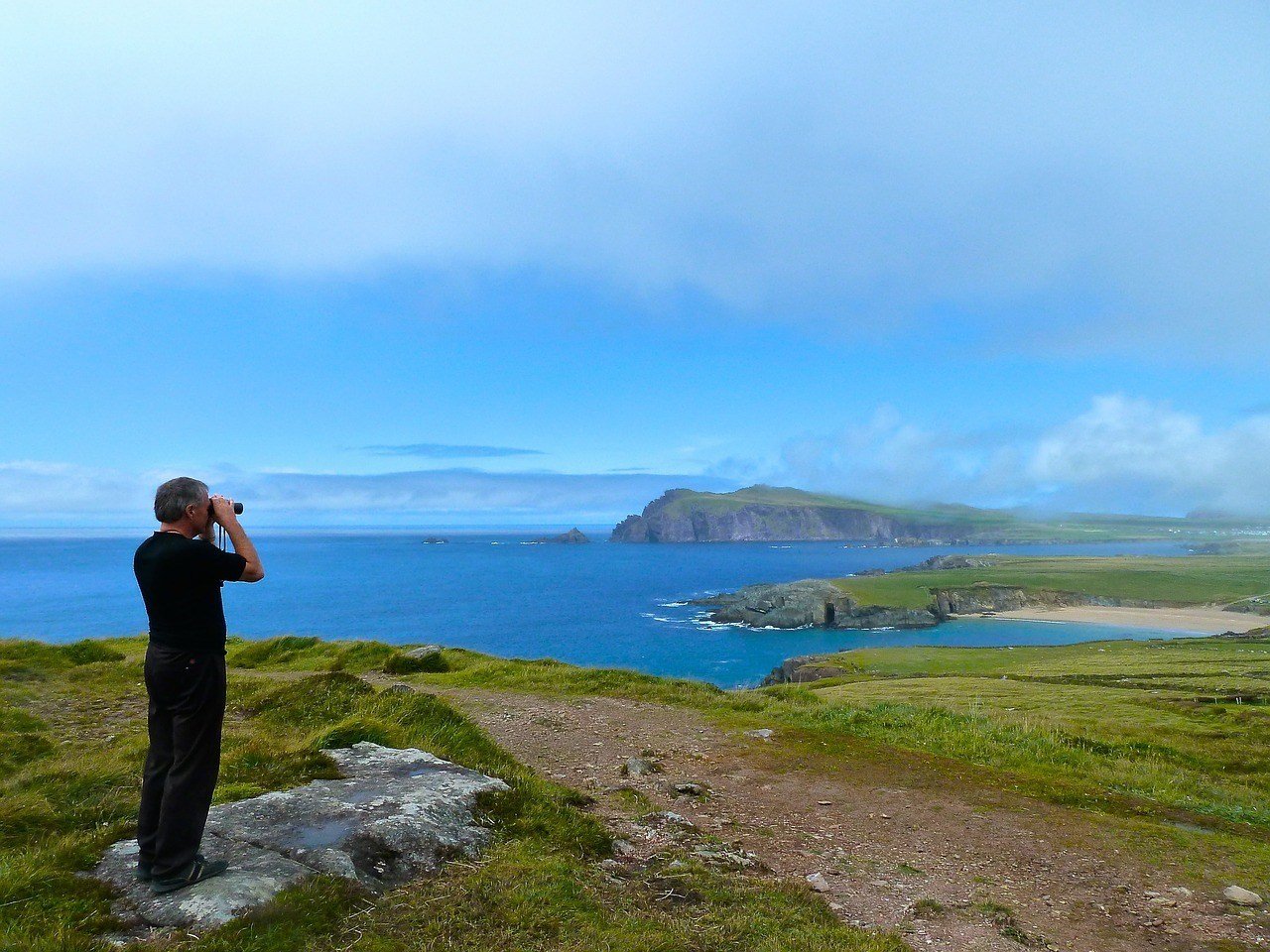 Ireland is an awesome place to travel alone. This country is not only amazing but it's also a safe place to travel by yourself. You heard it here: Ireland is safe for solo travellers. But like all solo travel, no matter where you, it comes with a bit of a warning.
Being by yourself is definitely cool: you get to challenge yourself, learn new skills, grow your confidence and more. But it does have bad sides. It's easy to get jaded, for example, and you're more at risk by yourself, too. So here are some tips for solo travellers in Ireland…
If you're heading out hiking think about wearing some distinctive clothes. This way, if anything happens to you, you're going to be easily recognisable. What we're saying is, camouflage is definitely a no-no.
Let people know where you are. If something does happen to you, there'll be more of a chance of you being rescued (or whatever) if people know where you are. Tell your hostel staff, your parents, your friends, put it on Facebook.
To keep in touch with people, buy a sim card – if you don't have one. This will enable you to keep in touch with people and use things like Google Maps. Definitely good when you're trying to find your way around a new place.
Although you can – and should – head out for a few drinks, don't get crazy drunk. Being super drunk isn't conducive to staying safe, especially when you need to know your way home.
Remember: you're more of a target if you're by yourself. This isn't meant to spook you. Instead, you should just stay vigilant at all times, especially in city centres.
Try to blend in. Don't stick like a tourist wearing activewear the whole time. Equally, don't wear Aran jumpers everywhere.
Beware of your drinks when you're out. Drink spiking can definitely happen, and it happens to men as well as women, so you'll just have to be extra careful not to take your eye off your drink.
Stay somewhere like a local social hostel or a family-run B&B. This is a good way to get chatting to actual Irish people and get some local knowledge and tips of things to do in the area. This is an awesome way to discover Ireland.
Don't be afraid to start conversations with people. Generally, Irish people will be up for a chat.
If you're worried about eating by yourself, don't be! Just head down the local pub, order something hearty and get chatting to someone after a beer or two. Even if it's just the bar staff – they'll be happy to chat.
Travel light. Seriously here, it's long to have to lug around way too much stuff.
Don't push yourself. Especially when you're hiking. There'll be no one to help you if you get into trouble, so take it easy. Plus, when it comes to sightseeing – don't rush around the country.
Ireland is pretty much the perfect place for a solo trip. It's not stressful, everything's in English, and everyone's very charming and fun and will have a genuine interest in chatting with you.
Is Ireland safe for solo female travellers?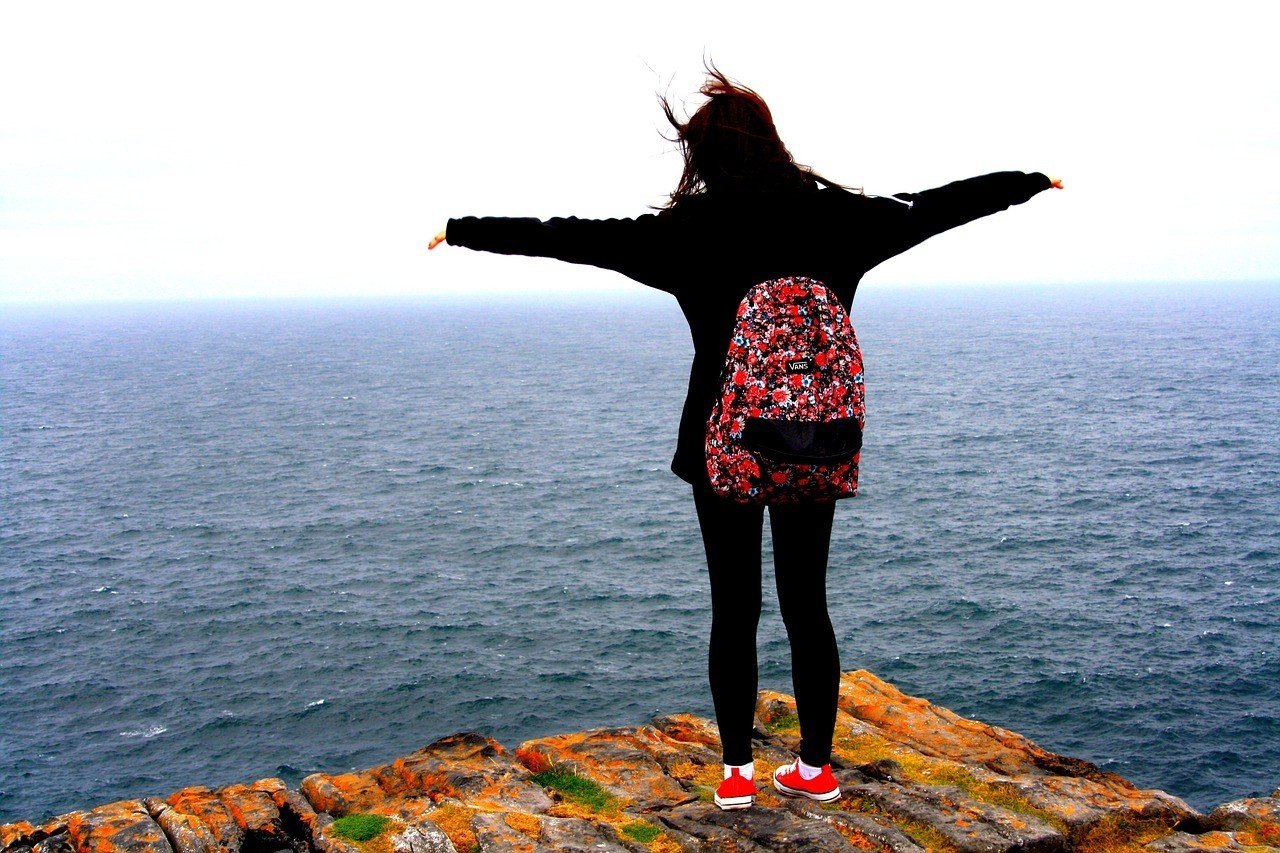 As a female, Ireland shouldn't be too tricky. In fact, a lot of females travel alone through Ireland. But whilst sexual harassment, and generally being a woman, comes with its own set of concerns, Ireland is definitely one of the safer places out there.
Unfortunately, there are sexually motivated attacks against women in Ireland. Well, there will pretty much always be a risk to an extent, but no more than any Western European country. To help you have an amazing time, we're sharing our tips for solo female travellers in Ireland.
Irish men can be quite full on when it comes to flirting. What some might consider charming, others might just think it's too much. Most of the time it's friendly, but it can be very forward. And if somebody's being too much, tell them, be firm and move away.
You don't have to tell people everything. If someone's asking too many questions about your exact travel plans, or the location of where you're staying, your marital status, don't tell them the truth.
Go for a few drinks! It would be a shame not too. But don't get so drunk that you don't know what you're doing. This is a good way to get into sketchy situations that you would otherwise not find yourself in.
Meet up with local women. Or hire a tour guide who can show you around places. Of course, if you do, make sure you get plenty of research in about the guide you'll be using. Read reviews and make sure female travellers have been happy with the service.
Make sure you book yourself into accommodation that's been favourably reviewed by fellow female travellers. Especially solo and female ones. And if you want to make some friends to drink with, travel with or generally chat and mingle with, book yourself into a sociable hostel.
Let people back home know what you're doing. It's easy to quickly go off-grid when you embark on a solo travel trip, but it's not a smart move. Keep your friends and family informed of where you are and what you're up to.
Avoid walking at night down deserted quiet streets and alleyways. Similarly, don't spend time by yourself with someone you don't know very well.
Unlike a lot of countries in the world, Ireland is pretty safe for solo female travellers. There's nothing overly dangerous that will keep you away from visiting the Emerald Isle. What you will have to look out for, however, is all the usual stuff.
More on Safety in Ireland
We've covered the main safety concerns already, but there are a few more things to know. Read on for more detailed information on how to have a safe trip to Ireland.
Is Ireland safe to travel for families?
You might be thinking of Ireland as somewhere that's just all pubs and Guinness, but it's actually also great for families. There's a lot going on here for kids of all ages.
You'll be able to explore ancient castles, wander beautiful parks, soak up stunning scenery, and discover the buzzing cities of Ireland with all their family-friendly accommodation.
But of course, there will be some things that can cause you trouble when you're travelling to Ireland with children.
Whilst pubs have become more family-friendly, they're still old school with things like age restrictions in the bar area. That being said, kids are always welcome in pub gardens, making for a super nice place for a spot of lunch in summer.
If you go in summer, pack for all weathers. The weather is very changeable in Ireland. Hot one day; chilly with downpours the next. If it's sunny, take sunhats and suncream out. Children are more affected by the sun than adults.
Last but not least, Irish people tend to swear quite a bit. It's not intended to be rude!
You'll have a literally magical time in Ireland with your kids. Ireland is a safe place to travel for families.
Is it safe to drive in Ireland?
It's safe to drive in Ireland. The roads are well maintained, and the country as a whole has a good reputation for safe roads.
Driving the countryside in Ireland is actually epic, too. However, if you've never driven somewhere like this, you'll need some pointers.
First things first, don't forget to drive on the left.
Rural roads can be ultra-narrow, you'll really need Satnav or Google Maps or to be ready to reverse for another car to pass.
Also, watch out for potholes on country roads. These can get full of water and look like any other puddles, so go slow – if you hit one you could really damage the car. Make sure you arm yourself with solid rental car insurance.
Basically, it's so, so safe to drive in Ireland as long as you take these basic safety precautions, and it can really open up the country.
Is Uber safe in Ireland?
There is Uber in Ireland, but it's a bit of a contentious issue.
It's only available in Dublin. Only licensed taxis can sign up as Uber drivers in Ireland.
But there are taxi apps that work like Uber and that are basically the same. For example, a lot of people use MyTaxi.
Uber is safe in Ireland, but it's not straightforward, and there won't always be one anyway.
Which leaves you with taxis…
Are taxis safe in Ireland?
Taxis in Ireland are safe. There are thousands of registered cabs all over the country. In fact, there are so many that they even have a strong union (hence why there's no Uber).
There are over 12,000 cabs in Dublin alone. It's easy to spot them; they've got yellow and blue signs on the top. You can get them at taxi ranks.
There are also Hackney cabs, however, unlike the other ones, these don't run by the meter. You can call these from taxi offices.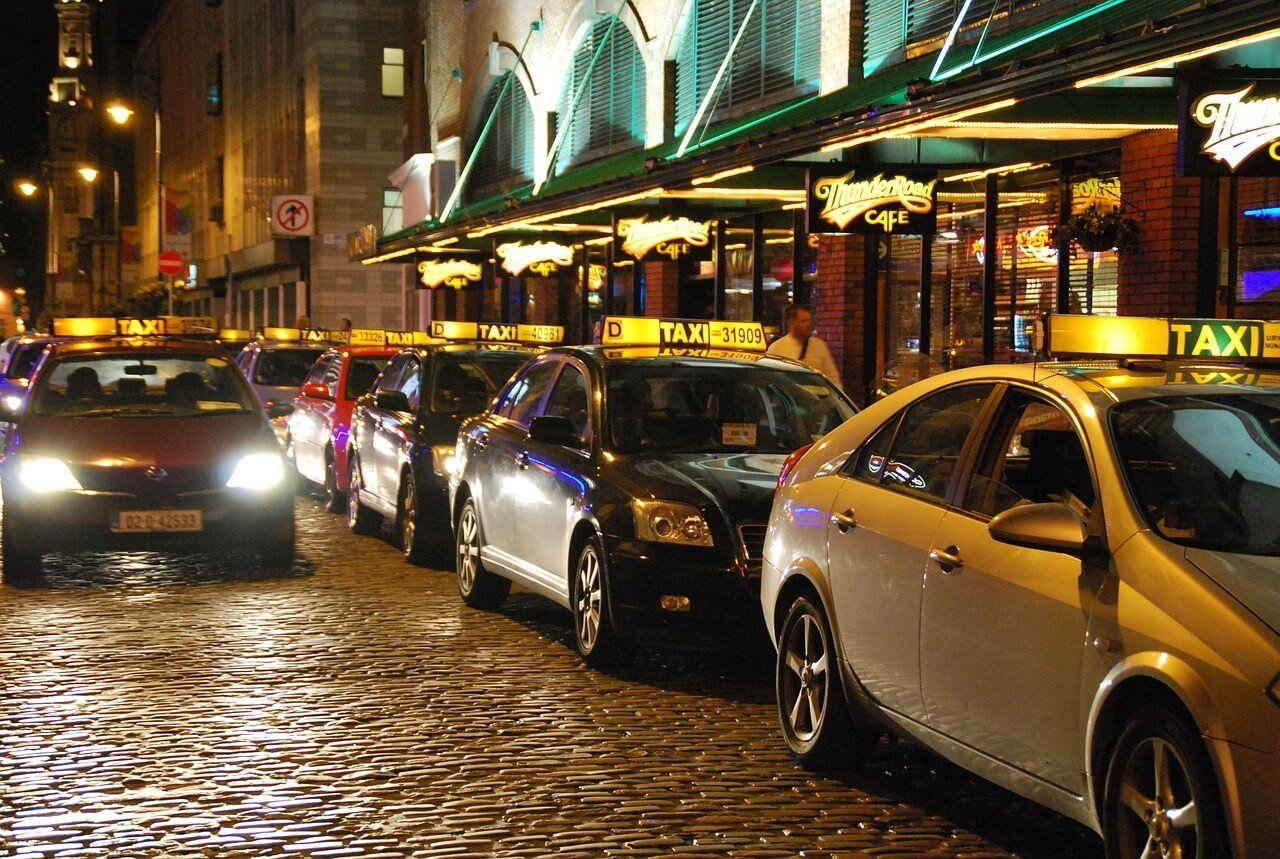 The best way to get a taxi anywhere in Ireland is to hail one on the street. Obviously, in rural areas, they will be harder to come by, and you'll probably have to phone for one. You'll most likely have to call a local company instead.
Generally, though, taxis are safe in Ireland.
Is public transportation in Ireland safe?
The public transport in Ireland is safe. Dublin has a bus network serving the city; no metro here. It's pretty safe. Just make sure your valuables are well stashed away.
There's also the Dublin DART, a light railway that ferries people around the city. These are pretty much commuter trains that go between the capital, suburbs, beach towns and neighbouring counties.
You'll also find Luas. This is a tram system. It's clean and there's no traffic to stop it, making it a quick way to get around the city centre and the suburbs.
If you're stuck in the city at nighttime, you can catch the Nitelink. This is a night bus that runs till 4 am – just be aware that drunk people can be pretty crazy.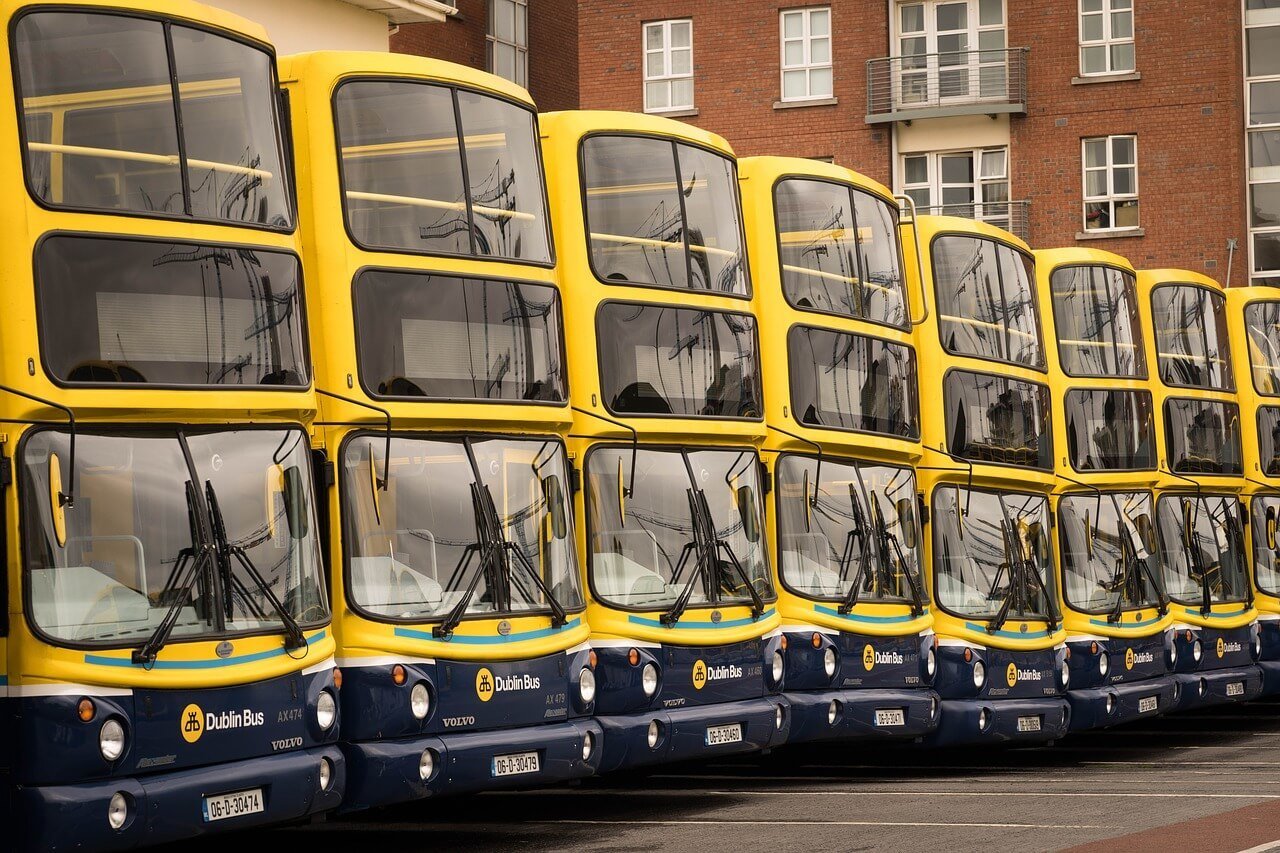 Elsewhere in Ireland, many towns and cities are connected by bus. You'll be able to get between different tourist spots. Make sure you put your hand out to stop the bus otherwise it won't stop!
You can get long distance buses too to travel across the country. They're fast, but be sure to book ahead. They can get packed up during busy times of the year.
Irish Rail is a series of intercity trains. This really does make travelling around Ireland super quick – especially since it's a pretty small country anyway.
And if you want to get to any of the offshore islands, just use the local boats that everyone else uses.
Basically, public transport is safe in Ireland, just watch out for drunk people on weekend nights.
Is the food in Ireland safe?
Though Ireland isn't particularly famous for its cuisine, there are a few things that you may have heard of. There's Irish stew: a warming stew filled with hearty meat and potatoes. Then you can get Galway oysters and the world-famous, well-loved soda bread.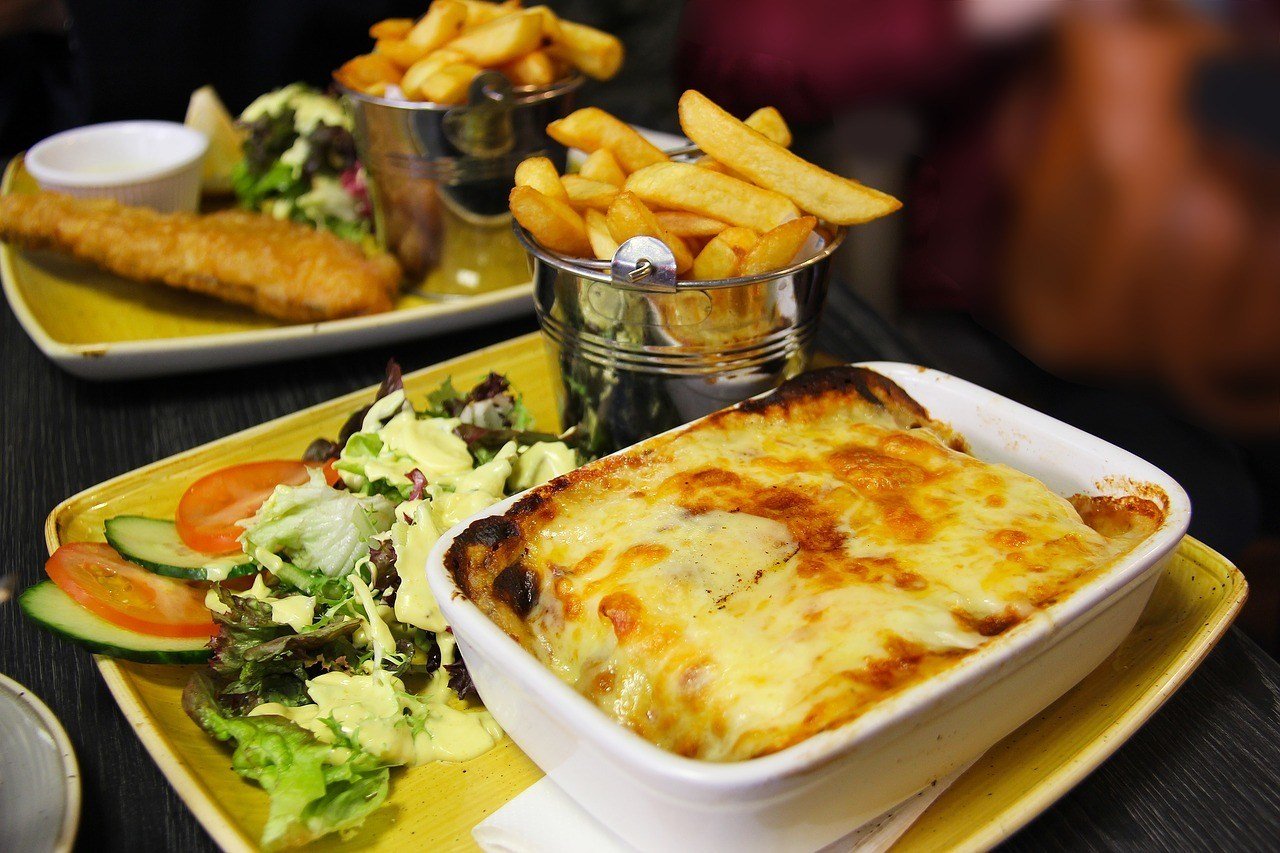 With these dishes and more besides, Ireland's gastronomic credentials begin to open up. In order to properly eat your way around the country like a pro, we've got together a few foodie tips for Ireland so you can get the best meals possible… and avoid getting ill, too!
Though Ireland has the same hygiene standards as any other country, you should still be careful where you eat. If somewhere looks run down, or if it's got bad reviews, or if there's no one eating in it – or a combination of all three – you should probably avoid.
Make sure the food you do get is cooked through properly. A good way to get ill is by eating food that hasn't been prepared correctly, which includes not being cooked.
Be careful after a night out of going for something normal like a kebab or the infamous 4 in 1: a concoction of chicken, rice, curry and chips (fries). Delicious and disgusting all at once, it's a great drunk meal.
Seafood is the worst to get ill from. We're talking proper food poisoning level stuff here. So when you do want to sample what Ireland has to offer in terms of seafood, you should make sure it's fresh. The best way to do this is to eat it on the coast.
If you're not used to heavy, stodgy food, don't go too crazy on it. Especially if your stomach is particularly delicate – it could easily not agree with you…
Don't be afraid to eat in pubs! It's pretty normal and a great way to sample some local fare. So head in, grab a menu, order at the bar (key point – there's no table service) and await your pub classic with a pint of whatever you fancy!
Guinness is actually pretty healthy, believe it or not. It's full of antioxidants and – like yoghurt- it boasts prebiotics, too. So have a pint and see if that doesn't settle your stomach.
Stay away from tourist traps. Likely to be a combo of expensive, not tasty and potentially not have food hygiene very high on its list of priorities.
Wash your hands. Having dirty mitts and not actually washing them before you eat is a really good way to potentially give yourself some bad germs, and maybe a bad stomach.
Because of the general levels of food hygiene, chances are you'll be just fine. The food is safe to eat in Ireland and there shouldn't be much cause for concern. If you really are concerned though, just do some research and stick to recommended joints.
Can you drink the water in Ireland?
Like any other developed Western country, the water is safe to drink in Ireland.
Save on plastic and don't buy bottled water: bring a refillable bottle. If you don't have one yet, we have compared different travel water bottles in this article to help you decide which one is the best for you.
Is Ireland safe to live?
It's definitely safe to live in Ireland.
International cities like Dublin and charming towns such as Westport (just a few thousand residents) means there's a lot of choices when it comes to deciding just where you're going to live in Ireland.
Ireland's got a rich culture and friendly people. Depending on where you live, you're unlikely to run into much crime.
For safety, Ballymun in Dublin is a good bet. And crime will be pretty much nonexistent unless you get yourself into drugs or annoy drunk people.
You'll also have to get used to a semi-traditional lifestyle. Even in Dublin, things close early (or don't open at all) on Sundays. And in smaller villages, don't expect anything to be open, except for the pubs.
But you'll love living in Ireland and you'll find it safe. It's all the comfort of an English-speaking country with the charm of something completely different.
The Future of the SIM Card is HERE!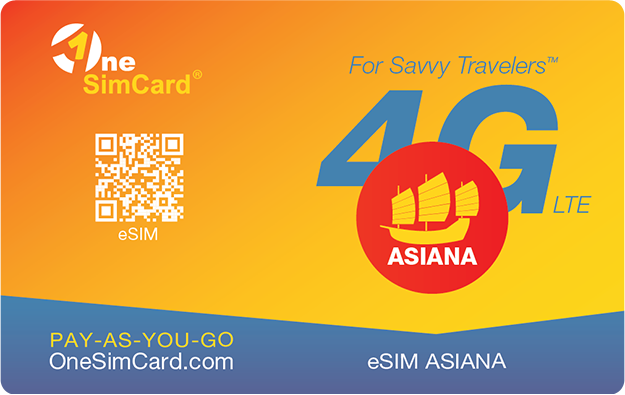 A new country, a new contract, a new piece of plastic – booooring. Instead, buy an eSIM!
An eSIM works just like an app: you buy it, you download it, and BOOM! You're connected. It's just that easy.
Is your phone eSIM ready? Read about how e-Sims work or click below to see one of the top eSIM providers on the market and ditch the plastic.
Buy an eSIM!
Is it safe to rent an Airbnb in Ireland?
Renting an Airbnb in Ireland is a great idea. And it's perfectly safe, as long as you read the reviews. Staying at an Airbnb during your trip will also open up new possibilities and options to experience the country. The local hosts are known to take great care of their guests and give the absolute best recommendations of what to do and what to see. Local knowledge always goes a long way, so be sure to reach out to your hosts if you're unsure about how to fill up your Ireland itinerary!
On top of that, you'll stay safe with the reliable Airbnb booking system. Both hosts and guests can rate each other which creates a very respectful and trustworthy interaction.
Is Ireland LGBTQ+ friendly? 
With plenty of rights for members of the LGBTQ+ community, a gay Prime Minister and legalized gay marriage, you can be 100% sure that Ireland is a great country to visit for gay travellers.
There are plenty of events and entertainment venues in Ireland that are targeted towards the community. You can even find Irish websites for the LGBTQ+ community that provide great tips and timelines of what's going on in the city.
FAQ about Staying Safe in Ireland
Here are some quick answers to common questions about safety in Ireland.
So, is Ireland Safe?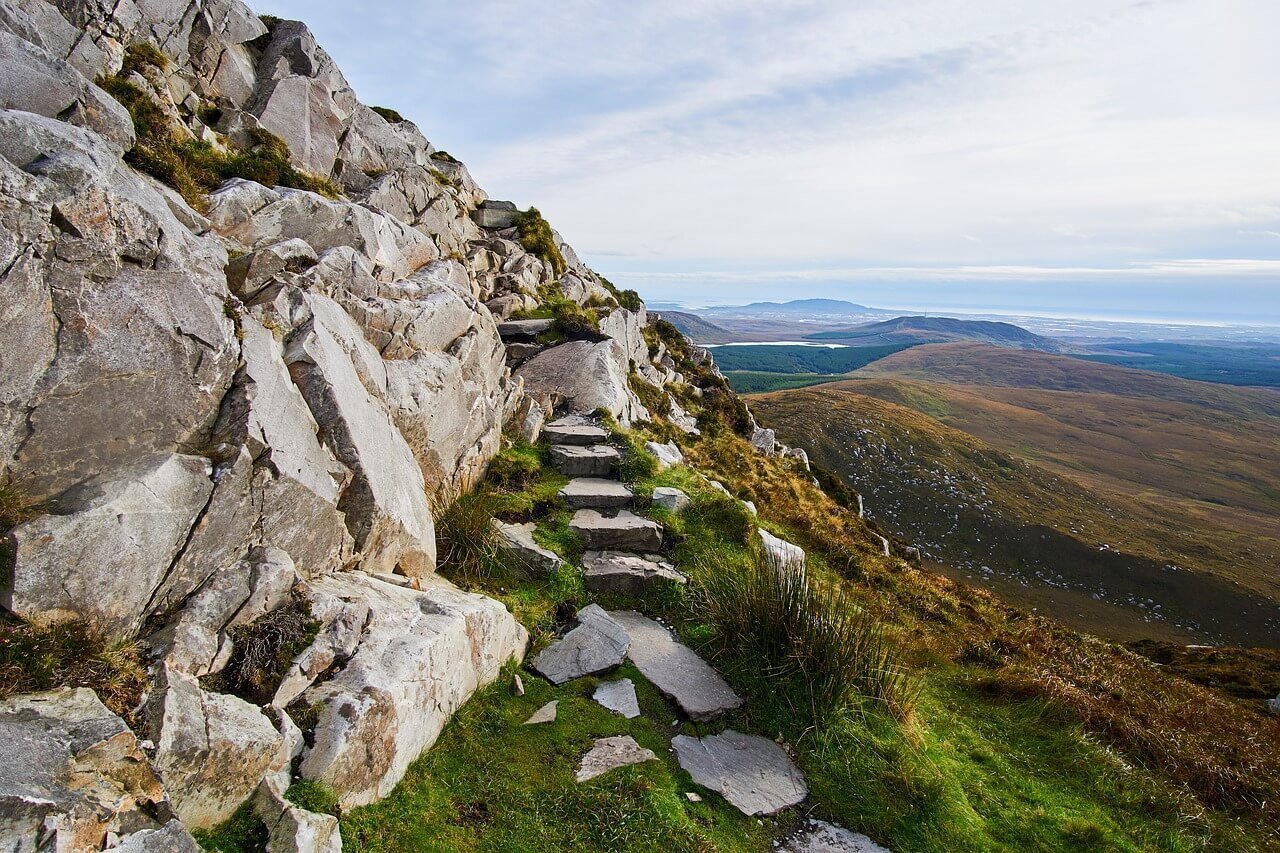 Yup, Ireland is definitelt safe. Facts sometimes speak for themselves, and when a country is listed as the tenth safest country in the world, it's difficult not to just go along with it.
And for the most part, Ireland is completely safe. With the country's border at threat with Brexit looming, and people worried about North-South tensions rising, however, there may actually be something to worry about.
But in all honesty, we doubt it. The most unsafe thing about Ireland right now is probably the weird amount of gun crime that goes on here. Criminals get their hands on guns and often don't think twice about shooting at police. However, being a traveller it's pretty unlikely that you'll be caught up with gangs, or be caught wandering in a dodgy neighbourhood.
That leaves you with a beautiful country to explore. Countless villages to visit, where you can enjoy pub lunches and rambling hikes; smart cities like global Dublin or creative Drogheda (check out Funtasia!) and actual mountains to properly trek up; even craggy islands off the coast to explore. Tie it up in a bow of awesome hospitality and Ireland is ready and waiting for you.
Disclaimer: Safety conditions change all over the world on a daily basis. We do our best to advise but this info may already be out of date. Do your own research. Enjoy your travels!
---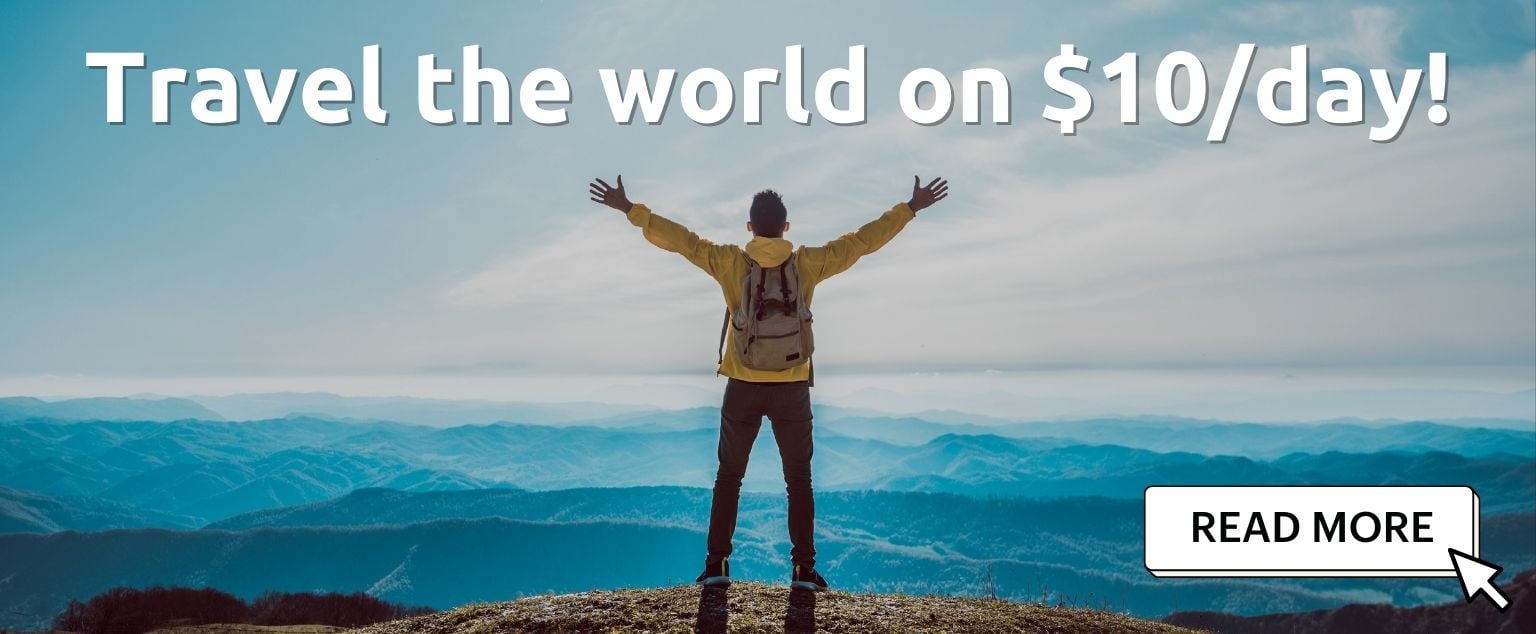 And for transparency's sake, please know that some of the links in our content are affiliate links. That means that if you book your accommodation, buy your gear, or sort your insurance through our link, we earn a small commission (at no extra cost to you). That said, we only link to the gear we trust and never recommend services we don't believe are up to scratch. Again, thank you!