Getting a bit bored of life at home? Sick of the same routines day after day? Wish you could enjoy a change of scenery? Sometimes you just need to pack your things and go somewhere new. The world is your oyster, and there is so much waiting for you just a short plane ride away. The question is – where should you go?
Ireland is a fantastic option in Northwestern Europe. Known for its ancient traditions and gorgeous scenery, it's also a modern country with a cosmopolitan outlook. The entire island oozes charm and offers a unique perspective on contemporary life. This might just be the change you're looking for!
Hold your horses though – this is a big decision! There are a few things you need to consider before moving to Ireland – not least how much it actually costs to live there. Thankfully we have the article just for you. Keep reading to learn more about what the cost of living in Ireland really is.

Do You Want to Travel FOREVER??
Pop your email in below to get a FREE copy of 'How to Travel the World on $10 a Day!'.
Why Move to Ireland?
Ireland is one of the most popular tourist destinations in the world. Citizens of the United States, Australia, and a number of countries across the world can trace their ancestry back to this beautiful country. This is one of the biggest reasons so many people visit Ireland every year. But there's more to Ireland than just heritage and tourism. What's it like to actually live there?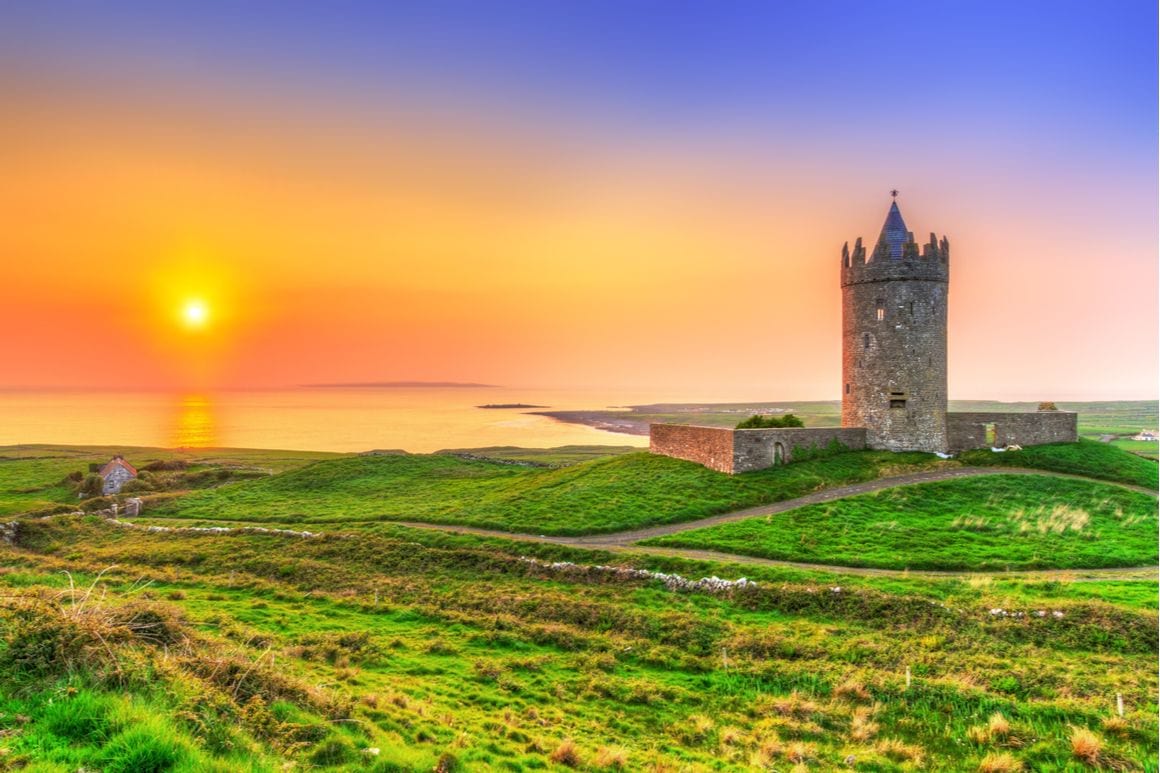 Ireland's culture and history carefully intertwine to create a unique experience. Locals are deeply invested in centuries-old traditions. Simultaneously, it's a forward-looking country that has made a lot of progress over the past few decades. This makes it an exciting place to stay. It also offers one of the quickest routes to EU citizenship once you've acquired a work permit.
On the other hand, it's famously dreary when it comes to the weather. The cost of living in Ireland is among the highest in the EU, and the public transport infrastructure is nothing short of nightmarish. Like everywhere else in the world, it comes with good and bad aspects that need to be weighed up.
Cost of Living in Ireland Summary
There's no avoiding it – Ireland is expensive. Whether you're moving there for a career or simply looking for a new life, the costs can really add up. This is one of the biggest stumbling blocks for expats when they first arrive, so it's important to get a handle on it before arriving.
Of course, the overall cost of living in Ireland will depend on the kind of lifestyle you choose to live. Renting out a penthouse and eating out every night will obviously cost you a lot more than living in a flat share and cooking all of your own meals. Most people opt for a balance – choosing which aspects are most important to them when moving to another place.
The following table gives a basic overview of the most common expenses accrued whilst living in Ireland. I've collated this data from a number of different sources.
Cost of Living in Ireland

| Expense | $ Cost |
| --- | --- |
| Rent (Private Room vs Luxury Villa) | $1000 – $4000+ |
| Electricity | $120 |
| Water | $0+ (Check Drinking section) |
| Mobile Phone | $25 |
| Gas (per gallon) | $6.26 |
| Internet | $63 |
| Eating Out | $19 – $80+ |
| Groceries | $170 |
| Housekeeper (Less than 10 hours) | $200 |
| Car or Scooter Rental | $1000 |
| Gym Membership | $50 |
| TOTAL | $2647+ |
What it Costs to Live in Ireland – The Nitty Gritty
I've gone over the basic expenses in the table above – but that's not the whole story. Let's take a closer look at the cost of living in Ireland.
Rent in Ireland
Like pretty much everywhere else in the world, rent will be your biggest expense and significantly impact your cost of living in Ireland. Rental costs are among the highest in the EU – so you should be prepared for it to take a larger portion of your income. That being said, you can obviously save money by opting for a room in a shared apartment rather than a private pad.
The good thing about sharing an apartment is you get to meet other people. There are some great listing groups on Facebook where you can meet others. If you would rather have your own place, you should be prepared to double how much you spend. Families are pretty limited on this front, but you can also look at what area you are living in.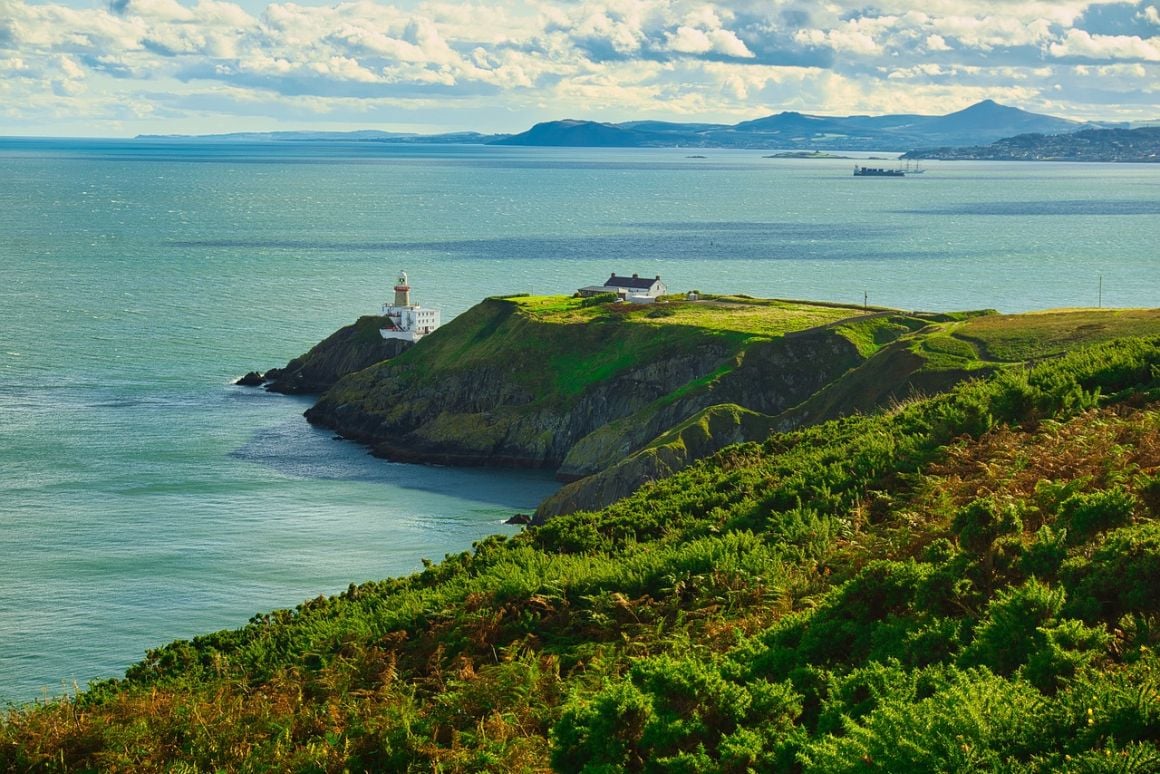 Dublin is by far the most expensive place to stay in Ireland. The difference between living in Dublin and living elsewhere in the country is much larger than many people expect. Rental rates are usually twice the size of similar properties elsewhere in the country. If you can, look into the smaller cities. If you have to work in Dublin, consider the neighboring counties – Wicklow, Meath, and Kildare.
The most popular listings websites for apartments are Rent.ie and Daft.ie. These are a bit of a nightmare to use, so be patient. Alternatively, you can take a look at local letting agencies in the area you're thinking about moving to and contact them directly. Gumtree is also an excellent option for finding flatshares. Here are the estimated monthly costs of accommodation in Ireland:
Shared room in Ireland (outside Dublin) – $500-900
Shared room in Dublin – $800-1200
Private apartment in Ireland – $1100-2500
Luxury home in Ireland – $3000-4000+
If you're moving to Ireland it's much better to find an apartment when you're already there. So where do you stay in the meantime? You'll need at least 3 to 4 weeks, so I recommend going for an Airbnb. This way you'll get more space and access to full apartment facilities. It also gives you a feel for what it's like to live in the area.
Ireland charges property taxes to the resident regardless of whether you rent or buy. These can vary depending on a number of factors, so make sure to check those before you settle on a place. It's uncommon for monthly rent to include utilities. Landlords are legally required to keep a rent book in the property so you can keep track of rental payments.
Need a Crash Pad in Ireland?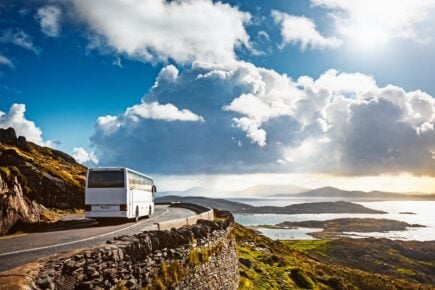 Need a Crash Pad in Ireland?
Home Short Term Rental in Ireland
This apartment in Galway is a good place to base yourself in Ireland. It's stylishly decorated and enjoys a waterfront location. Stay here while you figure out where to stay long-term.
Transport in Ireland
Public transport is notoriously terrible in Ireland. Irish Rail offers an extremely limited service across the island, with all routes running via Dublin. The bus service, operated by Bus Éireann, is a little bit better with an extensive network throughout the country. You can also catch an Ulster Bus service to Northern Ireland from Dublin.
Transport within the major cities isn't much better. Smaller cities like Cork and Galway are pretty walkable so it's less of a concern there (unless you work in one of the outside business parks), but within Dublin the bus company is universally loathed by the population. The LUAS (local tram service) is a bit more reliable but only has a single route.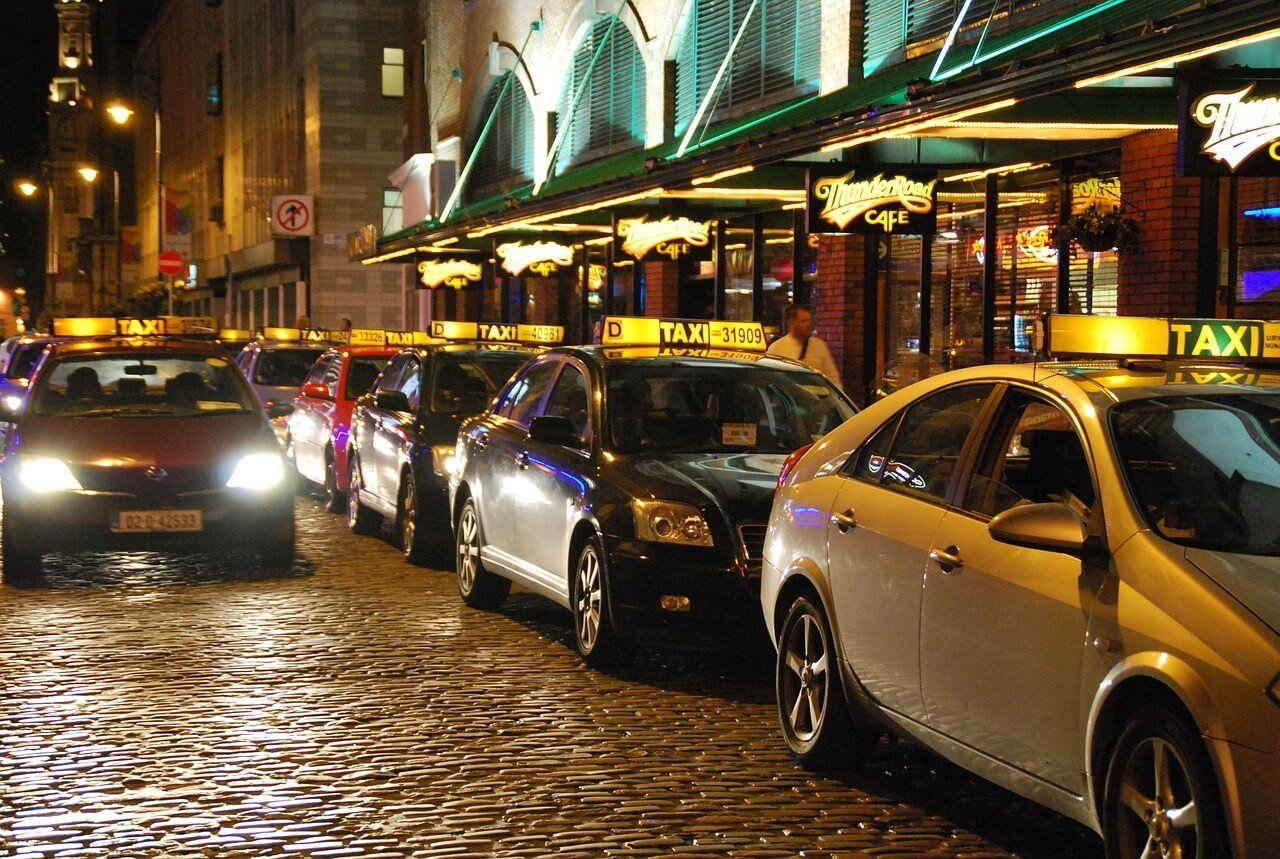 As a result of all of this, driving is a much more convenient option in Ireland. The roads are pretty well maintained, although traffic can get a little bit frustrating around Dublin. If you're arriving from the EU, EFTA or the UK you can use your licence from home – otherwise you'll need an international licence (and potentially an Irish licence after a year). Buying a car is substantially cheaper than renting.
Taxi ride (Airport to City) – $16
Dublin Bus monthly ticket – $180
Car rental (one month) – $1000
Food in Ireland
Irish cuisine is hearty and comforting. The Northern European country gets a lot of bad weather, so a lot of the food reflects that reality. Whilst it's true that potatoes are a staple, the cuisine is also big on meat, dairy, and root vegetables. Kerrygold Butter, which is a famous export across the world, has its roots in County Kerry and is a staple part of the cuisine.
Ireland doesn't have as big an eating-out culture as the rest of Europe, but that's starting to change. Pub meals are common on the weekends, and cafés are growing in popularity. The former is a great way to sample some of Ireland's best grub – including stews, boxty, and Irish breakfasts. You'll need to balance your budget, however, so I recommend striking a good balance between eating out and eating in. Eating out once a week is the norm, although it's more frequent in Dublin.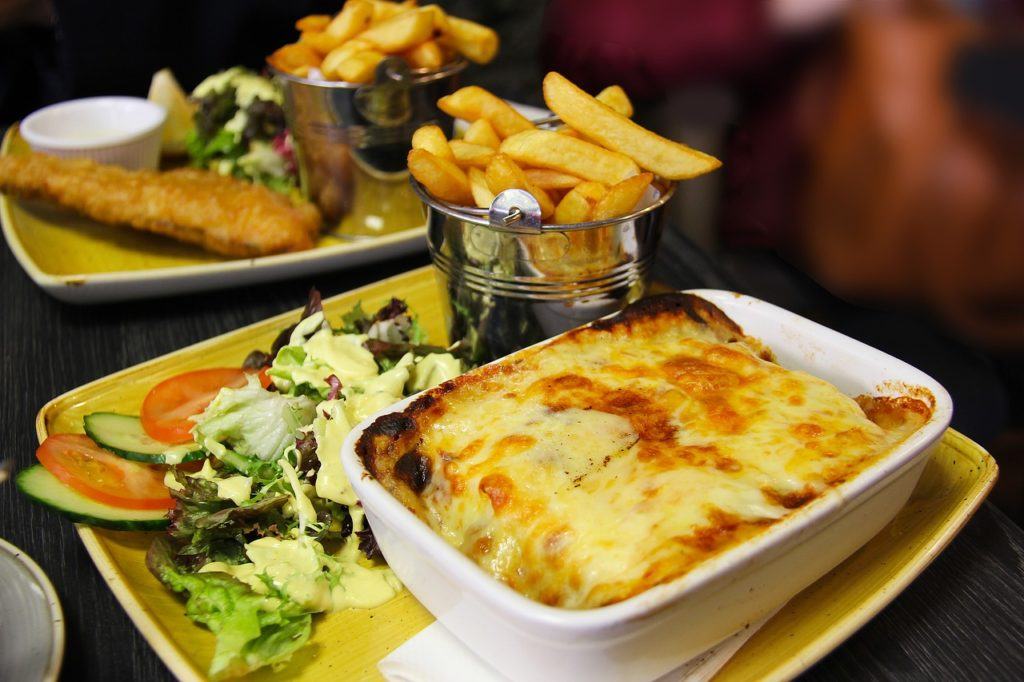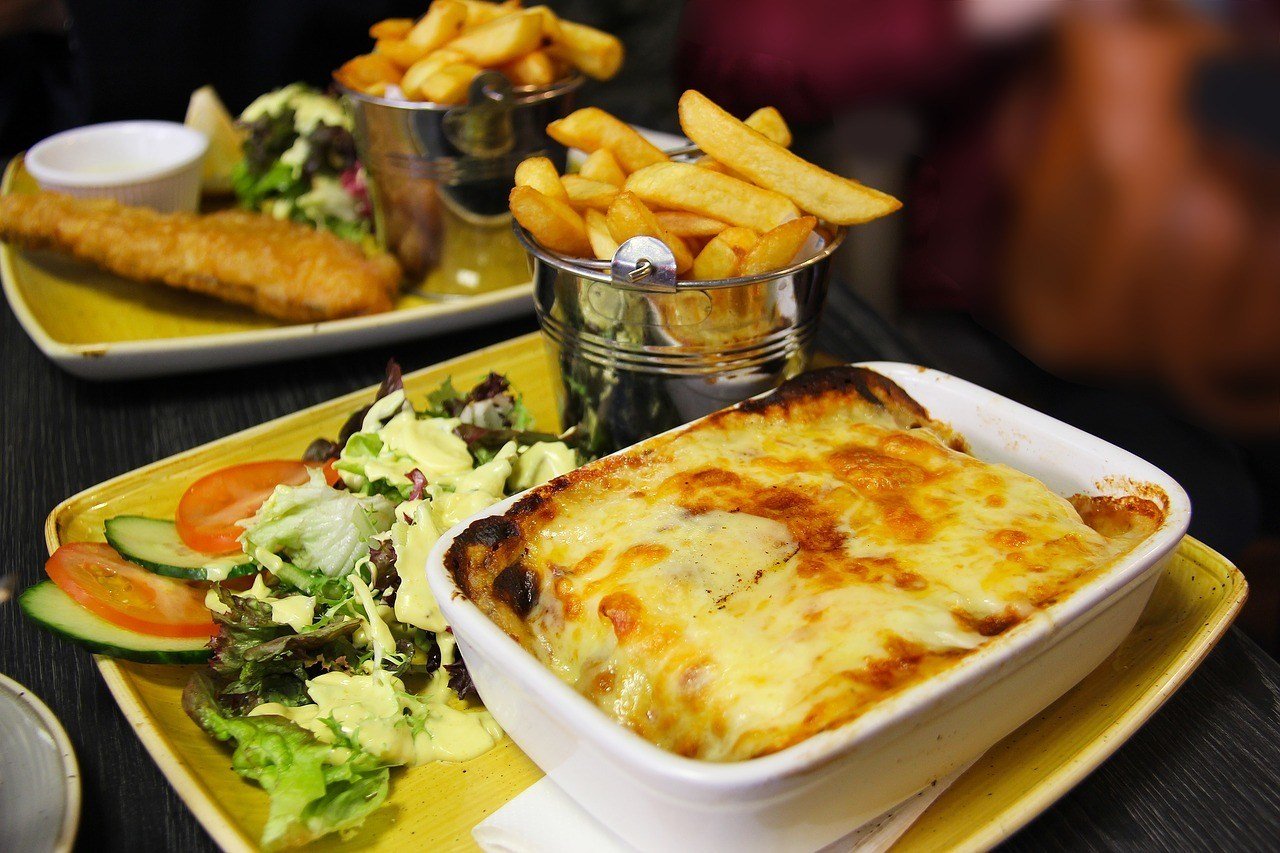 Tesco, Dunnes, and SuperValu are the most popular supermarkets – and prices can fluctuate depending on the season. Lidl and Aldi both operate in the country and are super popular with those on a budget. The food from these supermarkets is best eaten within a couple of days of purchasing so you'll need to make more frequent trips.
Milk (1 gallon) – $4.80
Eggs (12) – $3.90
Potatoes (1lb) – $0.90
Beef (1lb) – $6
Apples (1lb) – $1.30
Can of Guinness (Supermarket) – $5
Soda bread – $2.50
Bag of Tayto (chips) – $1.20
Drinking in Ireland
Drinking is a popular pastime in Ireland – but don't be fooled by the stereotypes of international St Patrick's Day parades. The Irish Government has put in a lot of work to cut down drinking rates in the country, and that has included raising taxes on alcohol. As a result it can get super expensive to go to the pub. A pint of draft beer can easily cost you upwards of $7 – and in Dublin you'll be looking at double figures.
That being said, there are ways you can save money on a night out. Stick to the nightlife spots outside of the tourist areas and you'll notice your cash goes a lot further. You won't be able to afford to go out every weekend, but once or twice a month is totally doable.
As for drinking water, this is a bit of a touchy subject in Ireland. The government has tried to introduce water charges multiple times but have met a lot of pushback. Nowadays, some houses are metered and some houses aren't. If you go over your allowance you'll have to pay for water. These rates can vary.
Why Should You Travel to Ireland with a Water Bottle?
Whilst there's a lot that you can do when it comes to traveling responsibly, reducing your plastic consumption is one of the easiest and most impactful things you can do. Don't buy one-use water bottles, don't take plastic shopping bags, and forget straws. All of this just ends up in landfill or in the ocean.
Keeping Busy and Active in Ireland
Ireland has a rich history that has left a massive impact on the nation's modern culture. Thanks to this you'll never really be short of anything to do. Whether you like epic hikes, fascinating historic attractions or simply visiting the pub with your mates, there's a little something for everyone.
In terms of keeping fit you'll find most activities are indoors due to the bad weather. Hikes are common on sunny days, but you'll have to plan them well because the weather can change at the drop of a hat. Cycling isn't currently popular in the city centre but efforts are being made to improve the situation.
Gym membership – $50
Sports group – $20
Dancing class – $30
Castle tour – $15
Night out at the pub – $50+
Breathtaking hikes – Free! (And not too hilly, so great for beginners)
School in Ireland
The Irish education system is respected across the world! Most expats opt to keep their kids in the state schooling system as it is often better than what they would get back home. It's only compulsory until the age of 16, but most students opt to take their Leaving Cert (the qualification needed for university admissions) until the age of 18. All state school kids are taught Irish until the age of 16, but with the exception of Irish Medium Education schools, all other subjects are taught in English.
That being said, you might want to opt for a private school for a variety of reasons. If you'd rather your kids took the international baccalaureate (or qualifications from the UK, United States and a number of European and Asian countries) then you'll need to opt for an international school. These cost around $30-40k per year and are mostly based in Dublin.
Is This the Best Travel Pack EVER???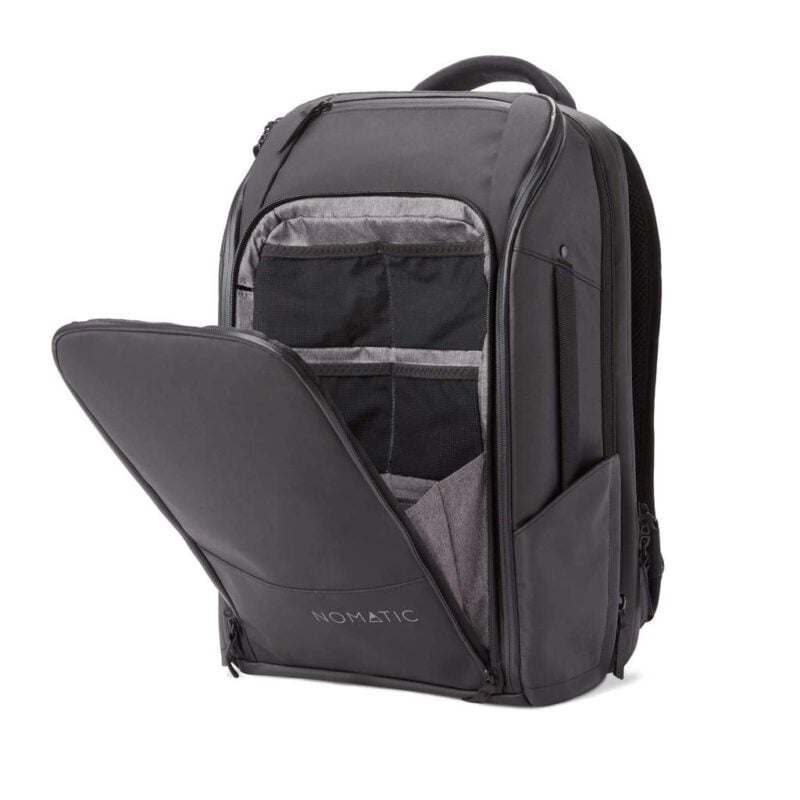 Medical Costs in Ireland Summary
Most expats are surprised to discover that you usually have to pay for healthcare in Ireland. They have a semi-universal system that is heavily subsidised by the taxpayer – and around a third of residents receive free healthcare at the point of service. This is reserved for the lowest income earners, so most expats will still have to pay.
The average cost of a doctor's visit is around $59, whilst a visit to accident and emergency will cost around $117. Prescription drugs are also paid for, but there's a cap on the overall fee – currently $180 per month. Private health insurance, which covers all of this, comes to around $2260 per year.
Want to make sure you're insured from the day you arrive? SafetyWing offers a monthly health insurance plan which covers digital nomads, expats, and long-term travelers. I have been using it for a while now and find them to provide great value.
Visas in Ireland Summary
Whether or not you need a visa depends on your country of origin. Citizens from EU/EEA countries have freedom of movement to and from Ireland. You'll need to register with local authorities, but otherwise you're free to stay (and work, study etc) as long as you want. Ireland is also the only EU country that enjoys freedom of movement with the UK thanks to the Common Travel Area.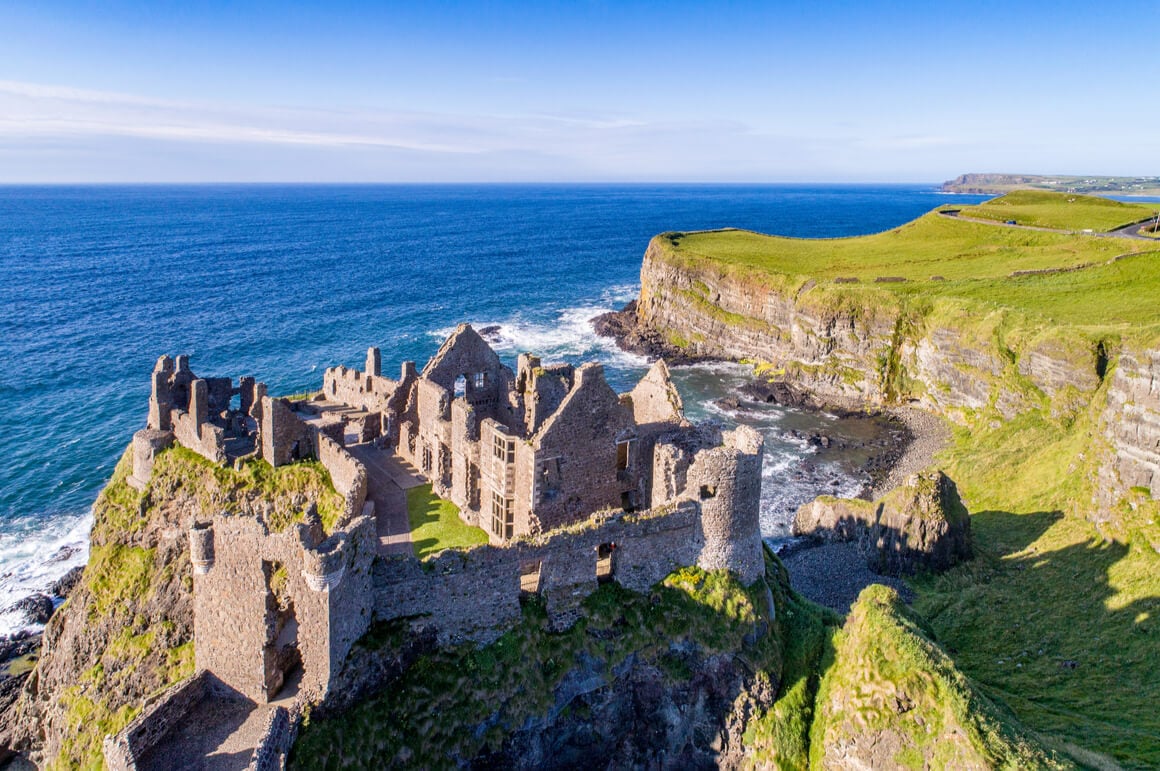 Everyone else will need to have a job lined up before arriving in Ireland. Work visas are normally restricted to skilled migrants, however exemptions can be made depending on needs and if an Irish citizen cannot be found for the job. The good news is that Ireland actually has a quick citizenship process – it's only five years before you can apply for citizenship (assuming you can speak English or Irish).
Ireland also grants citizenship to members of the diaspora. If you have an Irish parent or grandparent (who was born on the island of Ireland) then you are eligible for citizenship. Great grandparents don't count, nor do grandparents that were born and raised elsewhere.
Banking in Ireland
The banking system in Ireland is pretty easy to navigate. Technically you can open the bank account before you arrive – but you'll need to go into a branch to confirm this once you're in the country. You'll need to bring a proof of identity and proof of address with you. If you don't have an established address you can actually use your address back home, but most banks will require two pieces of evidence for this.
Opening a bank account is technically free – but you'll be charged a small fee (around $5) for a debit card. The most popular banks in Ireland are Bank of Ireland, Allied Irish Banks and Ulster Bank. When you first arrive you'll need to figure out how to transfer money over. Payoneer is a great service – and they even offer a pre-loaded debit card for you to use whilst you wait on your bank account opening.
Taxes in Ireland
There are two forms of taxation in Ireland – the PRSI (which pays for social security) and income tax (which pays for government services). The PRSI rate is around 4%, although low earners are exempt. Income tax varies from 1% to 48% depending on how much you earn. There are two different types of income tax that influence this, with average income earners paying around 25%.
Most taxation is taken straight out of your paycheck by your employer so you don't need to worry about it. You'll need to get a TIN (Tax Identification Number) before you start working. Self-employed people will need to register for self assessment, and it's better to hire an accountant to deal with this for you.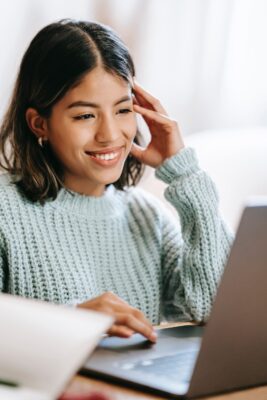 Earn $$$ ONLINE Whilst Travelling the World!
Keen to live the digital nomad dream while travelling the world? Who the hell isn't?
Teaching English online is a surefire method to earn a consistent income on the road. Work from anywhere, change some lives, and earn some dollaridoos while you do it!
Check out this detailed article for everything you need to know to start teaching English online.
Moving abroad will always have little costs that you haven't planned for that build up over time. It's impossible to take everything into account – no matter how much research you've done. You should counteract this by adding a little extra to your budget. This gives you more wiggle room to figure out those frustrating additional costs.
A big issue many expats face when moving to Ireland is all the small monthly costs you have to pay for everything. I've already mentioned the fact that banks charge for debit cards – but you might also be charged installation fees for the internet, bag charges in supermarkets, and monthly data fees (unless you get a prepaid mobile tariff, which is much cheaper), and gratuity fees in upscale restaurants. All these little extra charges add up eventually and it can be easy to let your budget run away from you.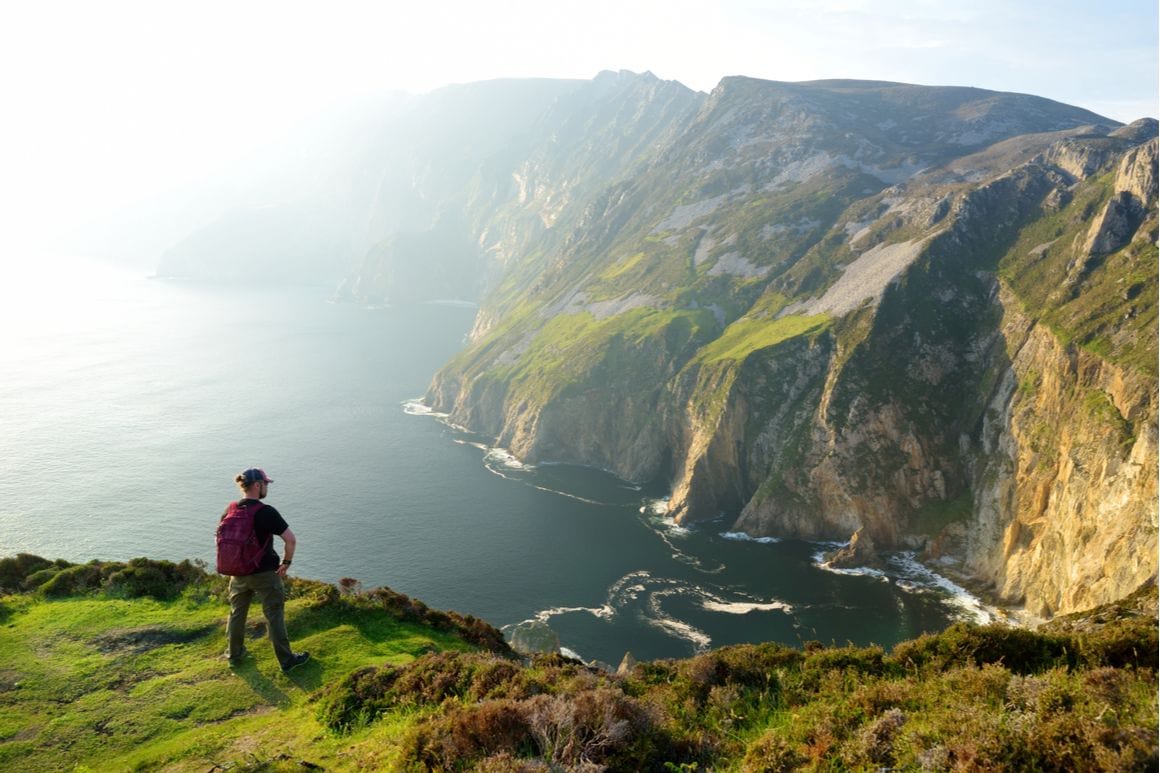 Ireland also has a much smaller social security net than its bigger European neighbors. This means you'll have to think about paying for hospital visits that you wouldn't back home. They still have road tolls throughout the country – which will substantially increase the cost of your journeys beyond just gas and the car itself.
Finally, you need to think about how often you plan to fly home or post things abroad. These can both be super expensive from Ireland. Infamous budget airline Ryanair is actually based in Dublin, but these flights only take you within Europe. If you're coming from further afield it will cost you more (as will postage).
Insurance for Living in Ireland
Ireland is a pretty safe country but accidents can happen. The crime rate fluctuates in Dublin, and there are plenty of places you can injure yourself along the hiking trails. I've already mentioned SafetyWing – which offers private health insurance for expats and digital nomads across the globe. You'll also need to consider other types of insurance.
At the very least I recommend getting some home contents insurance for your belongings, as well as a decent car insurance for your vehicle. This will cover you for the most common incidents affecting residents of the island. If you're arriving from the EU, don't forget your EHIC card which covers you for any medical accidents in the country.
Month to month payments, no lock-in contracts, and no itineraries required: that's the exact kind of insurance digital nomads and long-term traveller types need. Cover yo' pretty little self while you live the DREAM!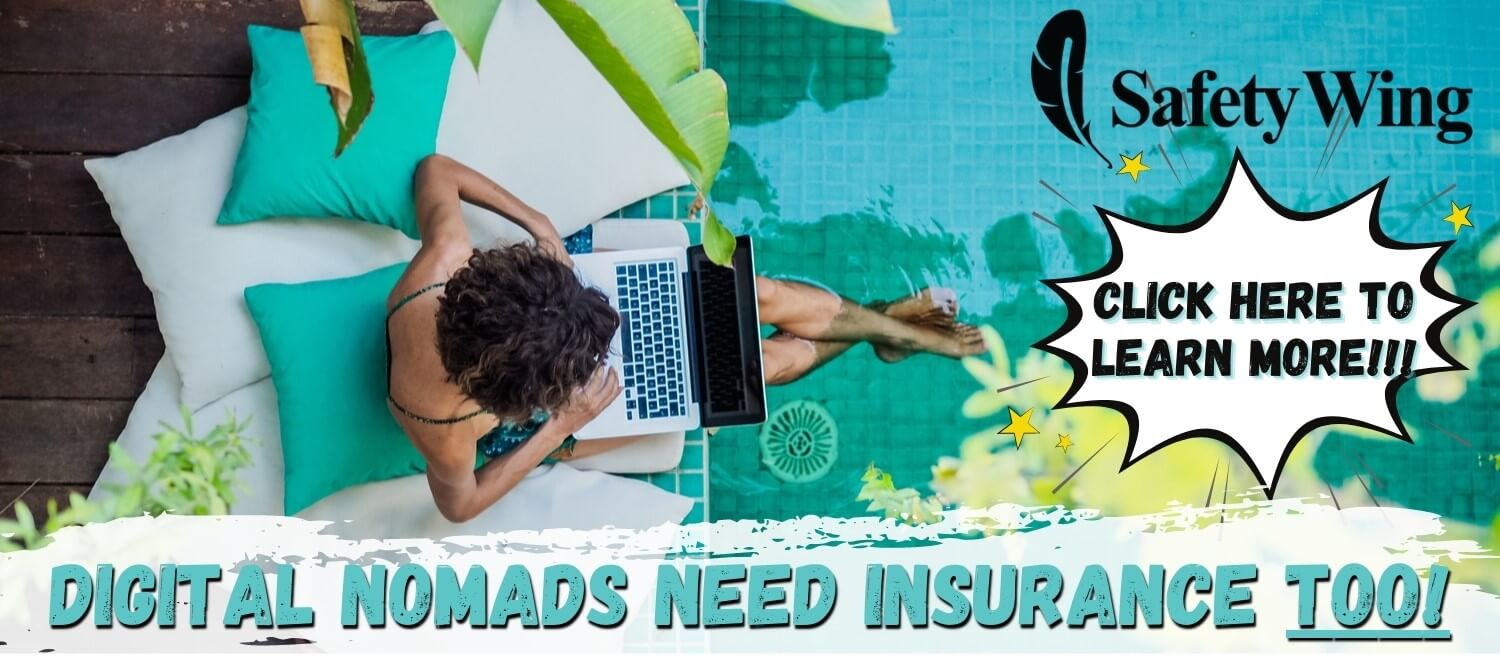 SafetyWing is cheap, easy, and admin-free: just sign up lickety-split so you can get back to work! Click the button below to learn more about SafetyWing's setup or read our insider review for the full tasty scoop.
Moving to Ireland – What You Need to Know
Now that I've got the cost of living in Ireland out of the way let's look at some of the other aspects of living there. It's not all about money – there are some other important things to consider before deciding to move to the Emerald Isle.
Finding a Job in Ireland
In order to get a visa to work in Ireland you'll need to find a job in advance. Usually your employer applies for the work permit for you, which you can then use to get your visa. There are, however, a limited number of occupations where you can be awarded a visa. The Irish Government also keeps a list of occupations that are always ineligible for visas – including hospitality, agricultural and management professions among others.
It's not all hopeless, however. There are some big international corporations with headquarters in Ireland that are eligible for hiring migrant workers. If you already work for one of these companies it's even easier to transfer. Online services and tech are growing sectors in the country that hire people from across the world.
If you're arriving from the EU, EEA or UK you won't need to have a job in advance. That being said, it's a tough job market so you'll likely find it much easier if you have something arranged in advance. Indeed, Irish Jobs and Recruit Ireland are popular job hunt websites – as well as a number of local and national newspaper websites.
Or…Go with Global Work and Travel
If you've read this far and are starting to think there are just too many logistics of hauling my entire life to Ireland, why not try a working holiday with Global Work and Travel. Not only do they assist you with opening a bank account AND the working holiday VISA process, but you'll also be provided with a trip coordinator to help with accommodation support, airport transfers and finding that coveted job.
You'll even have a virtual interview with one of Global Work and Travel's vast network of partner companies before you step on a plane. You'll arrive in Dublin where you'll stay for 4 nights and receive your SIM card (yes, they arrange this for you too) before travelling to your next destination to start your working holiday adventure in industries such as tourism, sales, hospitality and more.
Global Work and Travel's Ireland program offers cities such as Cork, Galway and Killarney or you could choose to go all the way to Glenveagh National Park or The Aran Islands. The Global Work and Travel office will be on hand to assist you throughout your stay of 6 to 24 months in Ireland with a 24/7 helpline available.
There isn't much that Global Work and Travel doesn't help you with so pack your camera. You'll get a 2-night stay in Ibiza or Munich's Octoberfest included with your package too!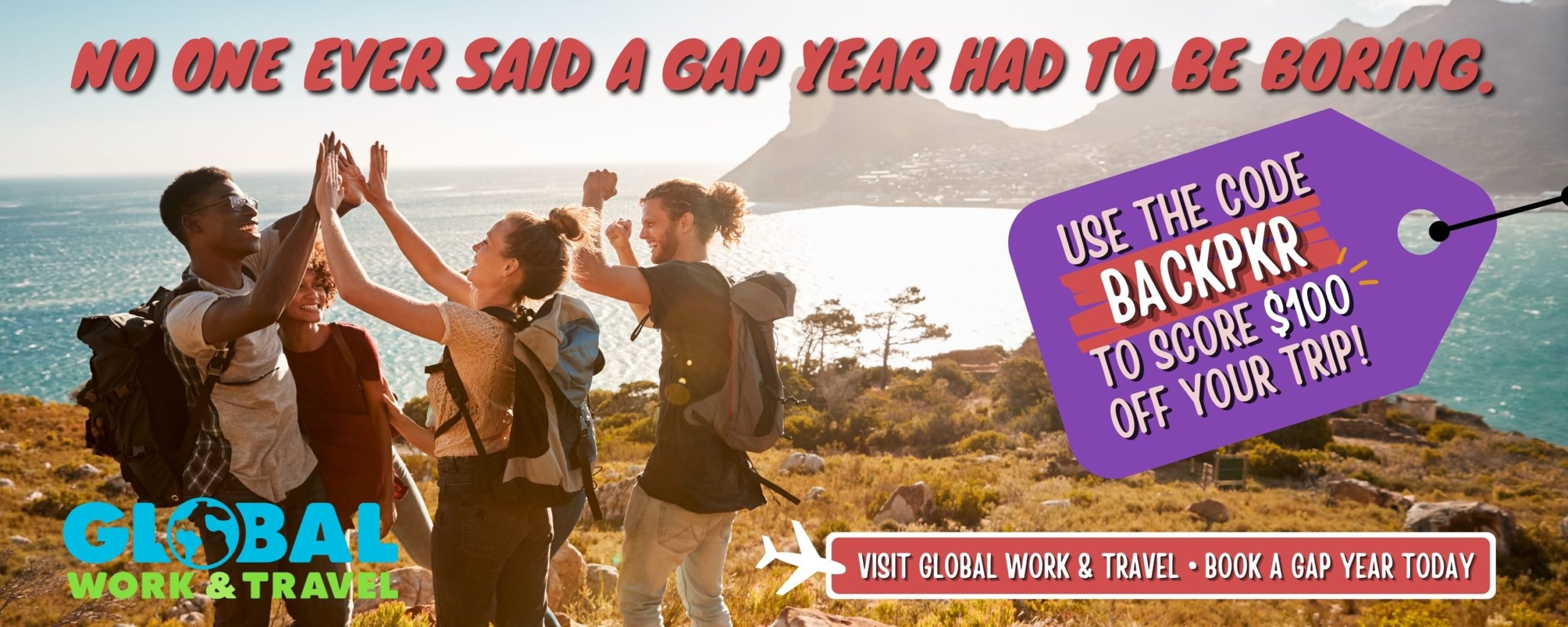 Where to Live in Ireland
Ireland is a relatively small island in Northwest Europe. Culturally you'll find a lot of similarities between towns, but that doesn't mean it doesn't matter which one you end up living in. Lifestyles vary between cities and smaller towns, and each area has different employment needs and opportunities. You'll need to research your preferred destination in advance to see if it's a good fit.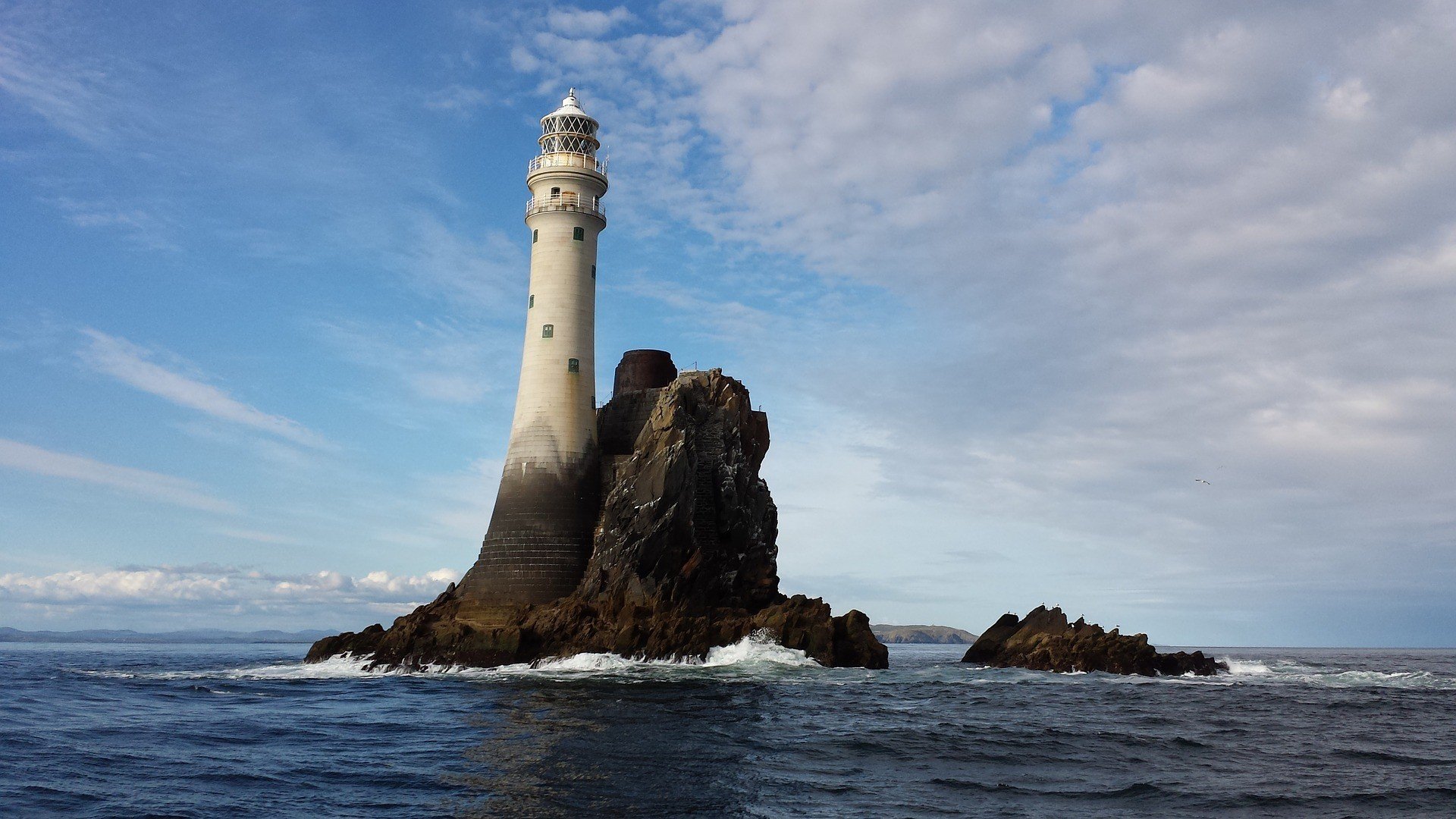 You don't necessarily need to visit the country before you choose a place – you just need to make sure you've gained an understanding of each area in Ireland. The poor public transport means you'll likely be spending a lot of time in your neighborhood, so you have to make sure you get it just right.
Dublin
Dublin is the eclectic capital of Ireland and by far the largest city in the country. This is where the vast majority of expats end up. With the vibrant nightlife of Temple Bar and the historic charm of the Trinity College quarter, millions of tourists visit Dublin every year.
Living here is a totally different experience – you need to scratch a little bit beneath the surface to understand the real heart of the city. Dublin has a growing cultural scene and multicultural vibe that will surely make you feel welcome.
Budget-Friendly Location
Budget-Friendly Location
Dublin
Dublin is suprisingly cheap for a capital city and is more budget-friendly than other destinations in the country. It's a major cultural hub and is the most popular city for expats.
Cork
As the second-largest city in the Republic of Ireland (and third largest on the island as a whole), staying in Cork should not be overlooked. It's near the sunniest part of the island (though that isn't a hard title to hold) and is surrounded by some truly stunning scenery.
The city maintains an independent spirit – and many locals believe Cork is the nation's rightful capital. Cork simply oozes creativity and has an alternative vibe. Think quirky coffee shops, independent galleries, and charming boutiques.
Coolest Place to Live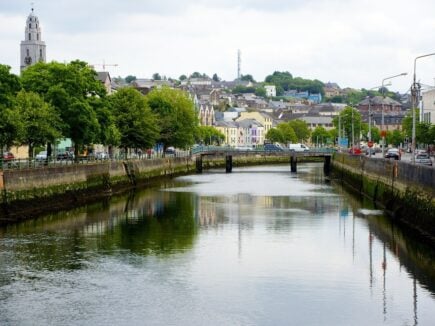 Coolest Place to Live
Cork
Cork is full of that traditional Irish charm. The inhabitants are very proud of their city, and for good reasons. From its natural surroundings to its vivacious live music scene, Cork has so much to offer expats.
Galway
Located on the Wild Atlantic Way, the City of Tribes is a major tourist destination on the island. Ireland's west coast might be the wettest part of the island, but it also offers some of the best scenery and things to do.
Galway is a compact little city with everything you need within a ten-minute radius. A little further out of the town you can marvel at rugged beaches, colorful houses, and historic castles. The city also enjoys an eclectic nightlife that draws visitors from across the island (even Dubliners!
Scenery & Nightlife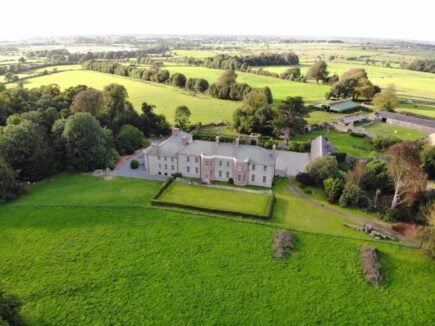 Scenery & Nightlife
Galway
This small city is one of the best places to live in Ireland. You'll have everything you need within easy reach from wherever you choose to stay. It's perfect for downtime too, with top entertainment venues and natural attractions close by.
Westport
Westport is a quirky little town on the west coast that gives you an authentic slice of rural Irish life. The hill overlooking the town – Claogh Patrick – is a major pilgrimage site which many people climb in the name of St Patrick.
Westport town centre is marked with Georgian architecture and a calm spirit. Outside of the town itself, County Mayo is home to some excellent nature activities – including kayaking, fishing, and horse riding.
Rural Location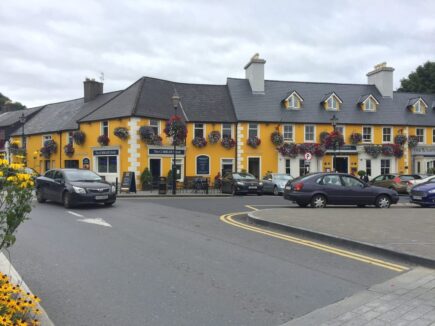 Rural Location
Westport
Westport provides a good alternative if you're not after an urban lifestyle. It's a quaint coastal town that's a lot more laid back than other areas. It's one of the most popular destinations in County Mayo and sees an influx of tourists during the summer.
Killarney
About an hour west of Cork, Killarney is the gateway to one of the most beautiful regions in Ireland – the Ring of Kerry. This winding road takes in the Kerry coast – including stunning beaches, luscious greenery and even a famous Star Wars filming location.
Killarney National Park is filled with cascading waterfalls and verdant forests. Kerry is also a great place to discover Gaelic – with a number of Gaeltacht (Irish speaking) villages in the country, as well as the most successful Gaelic football team.
Best Area for Scenery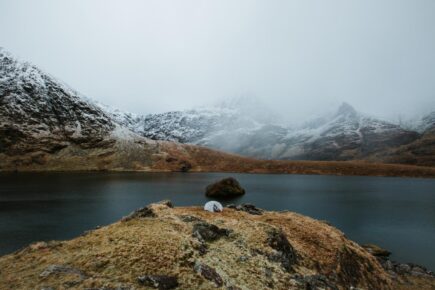 Best Area for Scenery
Killarney
Killarney is known for being touristy, but it's also the place to come if you're looking to stay somewhere authentic. It's also got some amazing scenery perfect for adventure lovers.
Ireland Culture
Irish culture dates back millenia with many of their deepest traditions lasting to this day. Heavily influenced by Gaelic culture, Ireland has so much to offer visitors looking to discover one of the oldest parts of Europe. It's also at the cutting edge of modern European life, with a cosmopolitan city centre and eclectic lifestyle opportunities.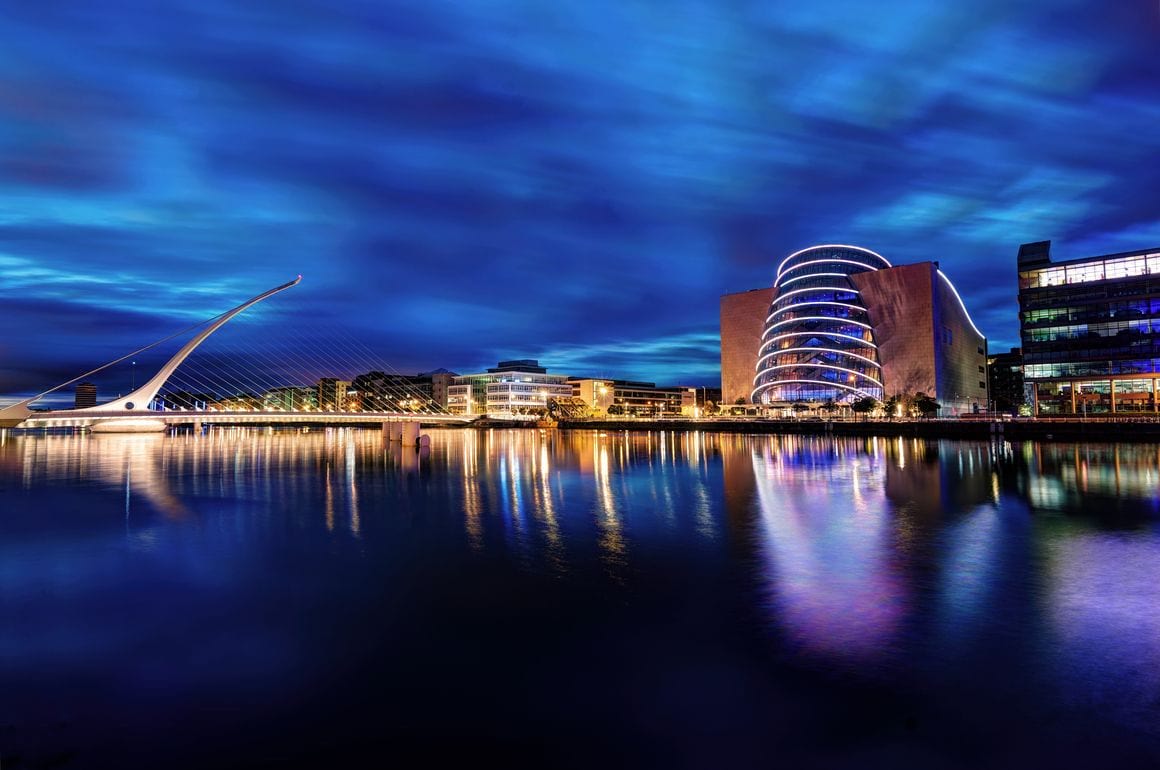 Locals are famously friendly so you'll have no problem making new pals in the country. There are also great expat communities where you can link up with other people in the same situation as yourself. With events held on a daily basis, you'll have plenty of opportunities to get out there and meet new people.
Pros and Cons of Moving to Ireland
Ireland is a gorgeous destination with rich traditions and a forward thinking culture – but that doesn't mean it's perfect. Just like everywhere else in the world, life in Ireland comes with its pros and cons. It's important to balance these out before deciding whether you really want to move there. Here are some of the most important things to keep in mind.
Pros
Gorgeous scenery – Luscious forests, cascading cliffs and understated mountains make Ireland one of the most beautiful destinations in the world. All of this beauty means there are also plenty of hikes on offer in the country. Ireland is a great destination for lovers of the great outdoors – with trails to suit all abilities right across the island.
Friendly culture – Irish people are friendly and welcoming, and it's hard to ignore just how important this is for expats. You'll have plenty of opportunities to make friends – both with locals and fellow expats. This also lets you really connect with the local culture in a way that might be harder in other parts of the world.
Historic charm – It's pretty widely known that Ireland has a turbulent history, but it's also got some charming historical artifacts. Whether you're interested in castles, museums or ancient relics you'll find clues detailing every aspect of the nation's history. Irish history and culture has had a massive impact on the rest of the world and everyone should check it out at least once in their life.
Cosmopolitan cities – Despite the untouched culture and traditions of rural Ireland, the cities offer a modern, cosmopolitan vibe. Ireland is a proud member of the European Union, and hosts a number of travel opportunities for visitors from elsewhere in the world. Dublin, Cork and Galway are all super popular with expats from across the world.
Cons
Terrible weather – I can't say for certain whether Ireland has the worst weather in Europe, but I'm pretty confident that it probably does. This North Atlantic island is only known as the Emerald Isle because all of the plants get enough rainwater to turn deep green. Whilst the east coast isn't quite as bad as the west, it can still get pretty bleak – which is off-putting for many residents.
Expensive cost of living – Ireland is among the most expensive places to stay in the European Union. Add to this the fact that jobs don't tend to account for this with their salaries, it's much harder to have any savings whilst living in Ireland. It's gotten so bad that many residents hop across the border into Northern Ireland to make substantial savings on shopping. This isn't somewhere you move to if money is important to you.
Poor public transport – The public transport situation is improving – especially in Dublin – but that doesn't mean it isn't still frustrating. The unreliable service and expensive fares can make the commute to work seem much more stressful. You'll need to factor in how this might impact your work/life balance whilst living in Ireland.
Excessive bureaucracy – There's paperwork for everything! Locals are used to it and barely notice, but the amount of hoops you need to jump through to get anything done is frustrating. It goes beyond just filling out forms – sometimes things can move excruciatingly slow. You'll need to have a lot of patience to make it work.
Living as a Digital Nomad in Ireland
Ireland is pretty expensive so it's not the most popular destination with digital nomads – but it's a great destination to kick back and relax after exploring the more adventurous parts of Europe. It's also a fantastic first destination for those who haven't traveled alone before. You won't get too much culture shock if you're coming from anywhere else in Europe or North America.
The country has also placed itself as a major digital hub over the past decade. Companies like Google, Netflix, and Facebook have their European headquarters here. This has resulted in a blossoming start-up culture – an important part of the digital nomad ecosystem. If you're looking for a business partner, new clients to work with or simply a vibrant social scene then you'll have pretty good chances in Ireland.
Let's take a look at some of the most important aspects of living as a digital nomad in Ireland.
Internet in Ireland
The quality of the internet in Ireland depends on where in the country you are. Technically Ireland enjoys the second fastest internet speeds in the world (just behind South Korea), but this really only applies to Dublin and Cork. In the more rural areas, you will find internet connections are much slower.
That being said, most digital nomads tend to stick to the cities anyway. Cafés usually have great WiFi to work from, and your apartment will likely already have broadband access fitted. It can get a little pricey – averaging at $63/month – but short term rentals usually have utilities included so make sure to double check.
The Future of the SIM Card is HERE!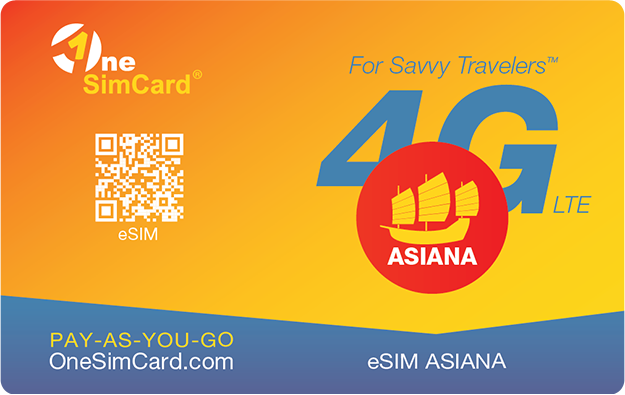 A new country, a new contract, a new piece of plastic – booooring. Instead, buy an eSIM!
An eSIM works just like an app: you buy it, you download it, and BOOM! You're connected. It's just that easy.
Is your phone eSIM ready? Read about how e-Sims work or click below to see one of the top eSIM providers on the market and ditch the plastic.
Buy an eSIM!
Digital Nomad Visas in Ireland
Ireland doesn't offer a digital nomad visa scheme so you'll need to get a little creative with your options. Officially you're not allowed to work in the country on a tourist visa, but there are ways around this if you are a digital nomad. You cannot work with an Irish company and it's probably best to have your earnings paid into a foreign bank account.
Of course, this means you can't make full use of the growing start-up culture in the country. EU, EEA and UK Citizens, however, can. There are no restrictions on citizens of these countries from conducting business or working in Ireland. This is why you'll find the bulk of the digital nomad community is from these nations.
If you do stay on a tourist visa keep in mind that you're only allowed to stay in the country for 90 days. Whilst Ireland is part of the EU it is not part of the Schengen Area, so any time spent in the country won't count towards the Schengen Visa limits. There aren't any formal border controls with the UK, so any trips to their neighbour might be counted against your 90 days in Ireland.
Co-working Spaces in Ireland
Ireland has a flourishing co-working scene – especially in Dublin. Many of the country's startups begin in a co-working space. WeWork, Coworkinn, and the Tara Building are all popular spaces offered in Dublin. These not only give you a hot desk (and sometimes an entire office if you need it), but also access to fantastic community events.
Outside of Dublin you'll find co-working spaces are less common. There are a few in Cork, Galway and Waterford – but in the smaller towns you might struggle. Nevertheless, it's worth checking community boards to see what groups meet in these towns.
Living in Ireland – FAQ
Final Thoughts on Ireland Living Costs
So should you move to Ireland? That really depends on what you want to get out of your big move. Ireland offers gorgeous scenery, vibrant cities, and a friendly social scene.
That being said, it's also home to some of the worst weather and highest prices in the European Union. At the end of the day, you really just have to balance what's most important to you when choosing a new place to live.
---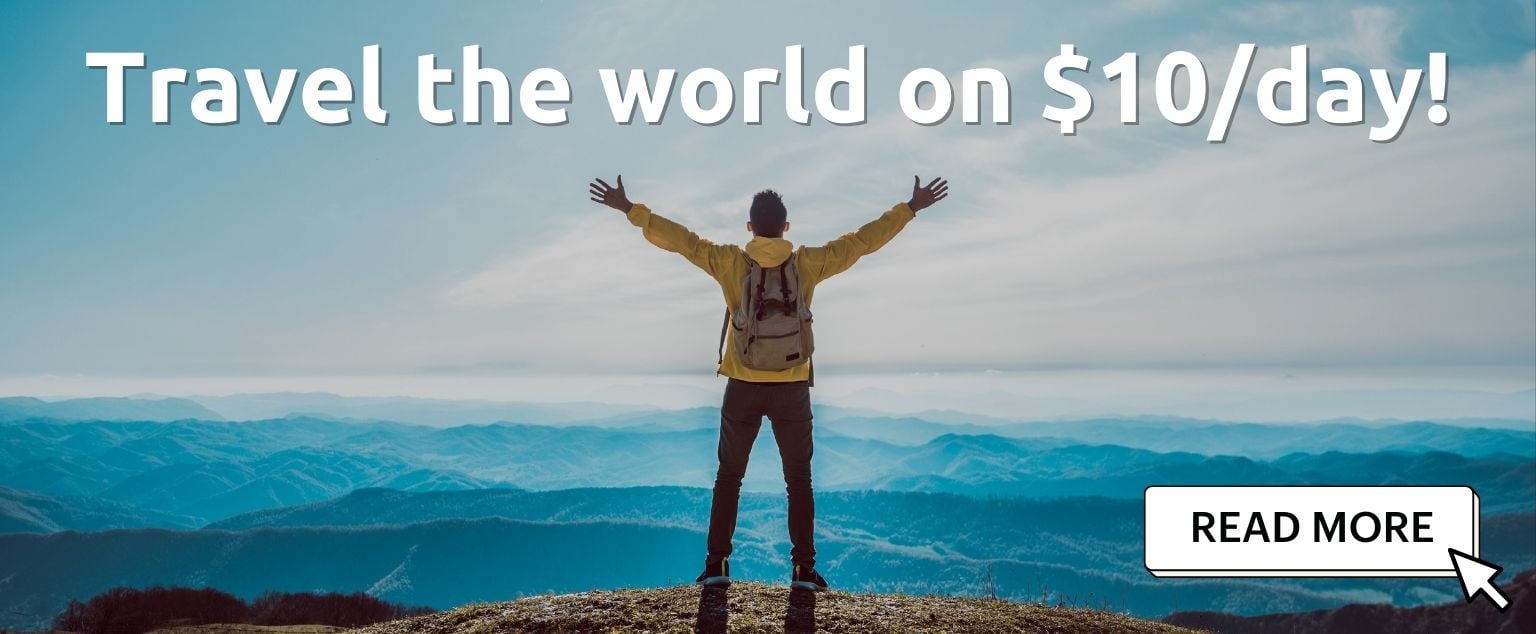 And for transparency's sake, please know that some of the links in our content are affiliate links. That means that if you book your accommodation, buy your gear, or sort your insurance through our link, we earn a small commission (at no extra cost to you). That said, we only link to the gear we trust and never recommend services we don't believe are up to scratch. Again, thank you!