The 'Real Capital', as the locals regard it, Cork sits mostly on an island in the middle of the River Lee. The second-largest city in Ireland is compact and cheerful, luring in tourists with that famous Irish charm.
But in a city of such small proportions, and so largely residential, it's not easy working out exactly where to stay in Cork to make the most of your trip.
To help you out, we've done the research for you and figured out the five best places to stay in Cork. Whether you're planning a family vacation, a romantic getaway, or are backpacking on a shoestring budget, we've got you covered.
Let's get started!
If you're more interested in the best of the best and the location isn't a concern, have a look at our picks for the best accommodation in Cork as a whole!
Fall in love with Cork while staying at this epic hostel in the city's Victorian Quarter! Enjoy Irish hospitality at the pub on the ground floor, and immerse yourself in the vibrant student life. Stay here to make the most of Cork's historical sites, famous tourist attractions, and some of the best weather in Ireland.
Complete with ultra-comfortable orthopedic beds, the luxurious rooms at this hotel include marble bathrooms stocked with designer products. There are two restaurants on-site, and plenty more in the surrounding area! If you want to experience something slightly more luxurious, then this is the place for you.
Best Airbnb in Cork: Elegant and Spacious House in Vibrant Area
Situated in one of the most vibrant and coolest areas in Cork, this elegant three-bedroom Airbnb in Ireland provides comfortable family accommodation. Its perfect location means that it's set up perfectly for exploring the city. The apartment has been recently refurbished and sleeps up to seven guests.
Cork is in the southwest corner of Ireland, a seaport just tucked back from the coast in a series of inlets and bays.
It started out as an island settlement but has since spread to cover more of the surrounding areas. Today, this eclectic city is bustling with various neighborhoods and districts. Some are more suited to travelers than others, and each offers something unique.
If it's your first time in Cork, we recommend staying in the Victorian Quarter. Here, you'll find bright, colorful buildings and plenty to explore. The area is situated right by the city center, making it an ideal base for getting out and exploring.
St Luke's is our top recommendation for those backpacking Ireland on a budget. It's a more residential area that sits slightly further out from the centre, offering cheaper accommodation as a result.
Cork is Ireland's nightlife capital, and staying in the City Centre is the best way to make the most of it! There's so much to do here no matter what time of day. At night, you'll be spoilt for choice by the number of pubs, bars, and clubs to choose from.
Clarke's Bridge is where to stay in Cork if you want to go slightly off the beaten path. This quirky neighbourhood is full of trendy cafes, classy bars, and unique architecture.
Finally, Shandon is the best area to stay in Cork with family. It's slightly quieter than other areas, but still boasts plenty of things to see and do.
If you're still unsure where to stay in Cork – don't stress! We've got more infortmation on each of these areas below.
Read on for more detailed guides on each area below. We've included our top accommodation and activity picks in each, so you know exactly what you're getting!
The Victorian Quarter is located right on the northern bank of the river, between the 18th Century St Patrick's Bridge and Kent Station. It has a friendly feeling, like that of a village, despite its proximity to the middle of town.
Both hip and historic, the Victorian Quarter is our pick for the best place to stay on your first visit to Cork. It's right by the main rail and bus station, and taxis are easy to find. This makes it an ideal base from which to discover Cork.
The neighborhood gets its name from the architecture of the buildings, laid out in that elegant Victorian style. The shopfronts, once where merchants and traders resided, still bear testament to their roots in style and appearance.
The Quarter has done battle with the river island of late, for the liveliest and best entertainment district of Cork.
While you're here, make sure to check out the western corner of MacCurtain Street, where the bars, restaurants and cafes are clustered!
Book a few days in Bru and see what Cork has to offer. Great pubs (they have one on the ground floor!), restaurants, festivals, and 50,000 students always looking for a good time. Here, you'll find historical sites, popular tourist attractions, and the best weather in Ireland.
Situated less than a 10-minute walk from Kent Train Station, The Metropole Hotel provides guests with a convenient place to stay in Cork. It has a gym, a sauna, an indoor pool, and a Jacuzzi. It's family-friendly and offers modern and comfortable rooms.
Set in an old-style Victorian building, this boutique hotel offers stylish rooms with exquisite furnishings. On-site, you'll also find an inhouse restaurant, a cocktail bar, and a courtyard with a floodlit waterfall. From here, the city centre, English Market, and Shandon Steeple are just a five-minute walk away.
Best Apartment in Cork: Urban Chic in the Heart of the Victorian Quarter
This gorgeous apartment provides comfortable living for up to seven guests in the centre of the Victorian Quarter. The flat is fully furnished and includes a spacious living area, free wifi, and laundry facilities. It's surrounded by bars, restaurants, shops, and some of the best places to visit in Cork. If you're looking for a home-away-from-home with an unbeatable location, then you'll love it.
Things to See and Do in Victorian Quarter:
Have a flutter at either of the two casinos that make their home here on the riverfront.
Check out the bars on MacCurtain Street. Keep an eye out, as they're not all on the maps!
Catch live music every night at the Bru Bar and Hostel, one of our picks for the area.
Chill yourself out with a session at the Himalaya Yoga Centre. Some grounding needed after an evening of Irish jigs on MacCurtain Street, perhaps!
Visit St Patrick's Bridge, the symbolic 'crossing of the Lee' and a beautiful bridge in its own right.
Saint Luke's is a little back and over to the east of the Victorian Quarter. It's a more residential area than the others, home to a number of schools and colleges. Never fear though, as it's also the site of more than a few pubs and restaurants.
It's the best place to stay in Cork if you're traveling on a budget, as the accommodation prices reflect its location. In saying that, the size of Cork still means that within a 10-15 minute walk, you're smack in the centre of town anyway.
Saint Luke's is home to a very cool church too. Oxymoron, you say? Not quite. Live at St. Luke's is a range of concerts that utilize the acoustics of the building to put on soaring performances. Largely sold out months in advance, shows include pop, rock, and country groups. You can even BYO beverage, as long as it's not in glass. Now that's unique!
If a hostel doesn't quite cut it, then check out this vacation rental in Cork. The private room is cosy and is situated in a charming Victorian house. Breakfast is provided by the host each morning, and guests have access to the shared kitchen. There are bus stops right outside which will get you into the city centre in minutes.
Sheilas Cork Hostel is close to bars, cafes and restaurants. It's also within walking distance of all the top attractions including The English Market, Cork City Gao,l and Shandon Steeple. Dorms and private rooms are available.
Nestled between St Luke's and the Victorian Quarter, The Dean offers stylish and comfortable accommodation. Rooms are decorated in a rustic and industrial style, and each comes with a private bathroom and flat-screen TV. There are wellness facilities on-site, as well as a fantastic restaurant and bar.
The Address Cork is one of the best places to stay for couples. Guests can enjoy contemporary furnishings and lots of extras, including a fitness centre, onsite bar, and breakfast included in the price of most rooms. The city centre is a 15 minute walk from the hotel, which is ideally located for exploring tourist attractions including Blarney Castle and the Cork City Opera House.
Things to See and Do in St Luke's:
Check out the group of bars and restaurants on the intersection of Old Youghal and Military roads.
Catch a show at St Luke's. Just don't get it confused with the other church of the same name further south!
Wander down by the water, on the other side of the train tracks.
Have a pint at John Henchy and Sons pub, and see the Cork of years ago.
Watch a game of local rugby at the CBC complex.
The city centre is a lively, bustling part of town, easily accessible both to and from all sides via no less than 27 bridges.
The best way to see this part of town is just to walk, either circumnavigating or cutting right through. There are walking tours that you can join as well, to take the guesswork out of it for you. Keep an eye out as you walk around and you'll find stone monuments or fountains, each with a historical significance to the city.
Thanks to its abundance of lively bars and pubs, this is the best place to come for nightlife or if you're visiting Cork for the weekend.
Start at the Port of Cork City in daylight, on the eastern corner, and work your way up Oliver Plunkett Street, being sure to check down and side alleys. This will take you past such gems as The Poor Relation and Arthur Mayne's Pharmacy. End your trek at the SUAS Rooftop Bar, for the nighttime views over the area. Finger's crossed it's not raining!
Jurys Inn Cork is situated in the city's well-known tourism and shopping district. Just 10 minutes' walk from Kent Train Station, the 3-star hotel offers guests an ideal base when in Cork. Welcoming and helpful staff are available 24 hours a day.
Imperial Hotel Cork City offers stylish, 4-star accommodation close to St. Patrick's Street. It also features a spa area with a Jacuzzi and sauna. The hotel features contemporary furnishings an an onsite restaurant serving traditional Irish cuisine.
Clayton Hotel Cork City offers an indoor pool, free Wi-Fi and a Jacuzzi. Just a stone's throw from nearby bars and clubs, this 4-star hotel allows guests to easily explore what the local nightlife has to offer.
Best Private Room in City Centre: Spacious Private Room
Situated in a quiet area just a ten minute walk from the city centre, this private room provides the best of both worlds. The room comes with a shared bathroom and tea/coffee making facilities, and guests can enjoy views of the city from the sunny garden. Wifi is available throughout the property, and the workspace is perfect for digital nomads or anyone looking to get some work done.
Things to See and Do in the City Centre:
Catch a local performance at the Crane Lane Theatre.
Eat your fill at the English Market food hall.
Visit the National Monument, on the southside.
Grab a coffee in the Huguenot Quarter on the northside.
See a show at the Cork Opera House, home to more than what's in the name!
Clarke's Bridge is the coolest area to stay in Cork because of its location. It's just off the very center of the city, tucked in a little curve of the river. It's surrounded by historic monuments and a handful of classy bars. The coffee over here isn't bad either!
On the south of Clarke's Bridge area is the magnificent St Fin Barre's Cathedral. French gothic in style, its architecture is worth a visit for that alone. It also regularly puts on symphonic performances. These Corkonians don't waste a good music venue space!
Closer to the river you can find the Lavit Gallery too, which houses an ever-changing exhibit of local and international artists.
Best Hostel in Clarke's Bridge: Redclyffe Lodge
Redclyffe Lodge provides a comfortable setting when in Cork. It is steps from Lewis Glucksman Gallery, eateries and nightlife options. Those staying at the hostel can enjoy the property's gardens. Redclyffe Lodge offers 5 comfortable rooms that are ideal for travellers on a budget.
The River Lee Hotel a member of The Doyle Collection provides contemporary 4-star accommodation in Cork. Guests also have exclusive access to The Urban Escape and NRG Fitness. Guests can enjoy the sun on the terrace or have a drink at the bar.
Best Hotel in Clarke's Bridge: Lancaster Lodge
This four-star lodge offers luxurious accommodation on the banks of the River Lee. Rooms are spacious and furnished with king-sized beds, and each comes with a private bathroom. Cork's top attractions are right nearby, including the English Market and St Fin Barre's Cathedral.
Best Apartment in Clarke's Bridge: Private Flat with Cathedral View
This managed apartment comes with open-plan living and gorgeous views of Saint Fin Barre's Cathedral. The city centre is just a couple of minutes walk from the property, but the property is offset from the streets so you'll be undisturbed. When you're not out exploring, there's a private garden and a deck to kick back on.
Things to See and Do in Clarke's Bridge:
Gape up at the soaring roofs of St Fin Barre's Cathedral.
Visit the Lavit Gallery and see what's on offer.
Cross the sentimental Clarke's Bridge, 'cause you have to while you're there!
Soak up some history at the star-shaped Elizabeth Fort and use its vantage point to look out over the city.
Make your way up Barrack Street where you'll be spoilt for choice with places to eat, drink and be merry!
Last but not least, Shandon is our top pick if you're deciding where to stay in Cork with children.
Centred around the Shandon Bells at St Anne's Church, the area is north of the river and on the other side of the main highway out of town from the Victorian Quarter.
It's great for families because it's where a lot of the tourist destinations are, it's close to the main train and bus station, and it's not in the noisy centre city. Fun, easy transport connections, and a good night's sleep for all. What more could you want?
The Shandon Bells are an icon of Cork, and you can ring them yourself from the first floor, hearing the peals roll out. Then climb the tower to check out the views of the city, with many of its paths and buildings unchanged for centuries.
Maldron Hotel Shandon Cork City provides a charming setting while in Cork. Offering complimentary Wi-Fi, a restaurant and an indoor pool, the hotel is within a 10-minute walk of The Everyman, St. Patrick's Street and Cork English Market.
Best Airbnb in Shandon: Elegant and Spacious House in Vibrant Area
This elegant three-bedroom apartment is perfect for families visiting Cork. Its perfect location means that it is set up perfectly for exploring the city. Recently renovated, it can accommodate up to seven guests with three bedrooms and 2.5 bathrooms over two floors. It has large windows so you will enjoy a lot of natural light.
Best Apartment in Shandon: Unique Art-filled Flat
This family-friendly accommodation is one of the best places to stay in Cork if you're bringing the whole clan along. The apartment sleeps six guests across two bedrooms, and comes with a full kitchen and lounge area. Free parking is provided just outside. Ideally situated for exploring Cork's top attractions, it's just a short walk from the Butter Museum, Firkin Crane, and Shandon Tower.
Best Hostel in Shandon: Kinlay House Cork
This awesome hostel in Cork is located right under the famous Shandon bells. It's got comfy common areas including a TV room with brocade lounges to sink into, a big dining room and a self-catering kitchen open until 10pm each night.
Things to See and Do in Shandon:
Ring the Shandon Bells, of course!
Climb the tower of St Anne's Church to get the lay of the land.
Visit the Cork City Gaol.
Catch a show at the Firkin Crane.
Learn about all things buttery at the Butter Museum and find out its importance in the formation and development of Ireland.
Here's what people usually ask us about the areas of Cork and where to stay.
Don't Forget Travel Insurance for Cork
World Nomads' mission is to support and encourage travellers to explore their boundaries. They offer simple & flexible travel insurance, and safety advice to help you travel confidently.
They've been doing it since 2002 – protecting, connecting, and inspiring independent travellers just like you.
Get a quote below or read our in-depth review!
World Nomads provides travel insurance for travelers in over 100 countries. As an affiliate, we receive a fee when you get a quote from World Nomads using this link. We do not represent World Nomads. This is information only and not a recommendation to buy travel insurance.
Final Thoughts on Where to Stay in Cork, Ireland
Easy to access and get around, Cork is a budget traveler's dream. It's got something to keep everyone entertained, and offers a glimpse into an authentic side of Ireland.
If you're still unsure where to stay, we highly recommend Bru Bar & Hostel. It's got everything you need – a perfect location, top amenities, and comfortable beds.
For something more upmarket, we love the Hayfield Manor. This boutique hotel is full of stylish furnishings and comes complete with that Irish charm.
Do you own an awesome hostel, hotel or apartment? Want to be featured in our list? Email [email protected] to find out how.
---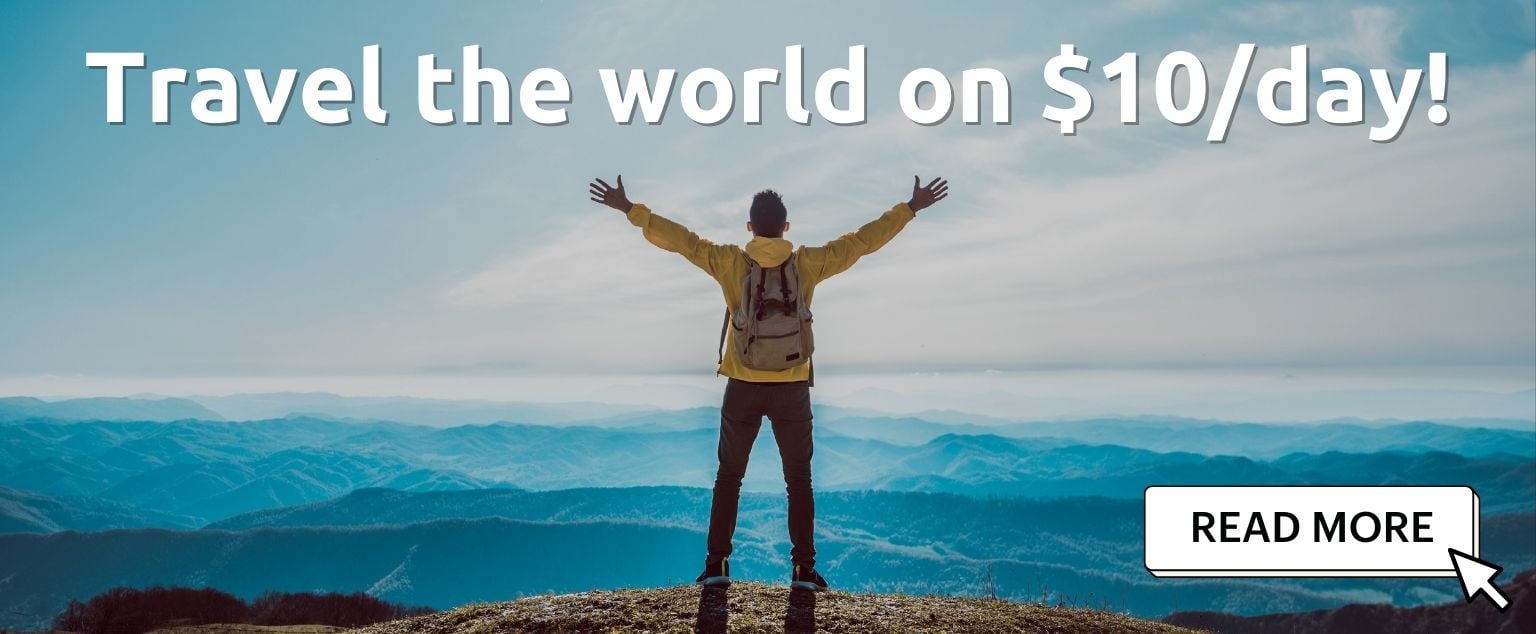 And for transparency's sake, please know that some of the links in our content are affiliate links. That means that if you book your accommodation, buy your gear, or sort your insurance through our link, we earn a small commission (at no extra cost to you). That said, we only link to the gear we trust and never recommend services we don't believe are up to scratch. Again, thank you!