Oh Ireland, blessed with outstanding natural beauty, charming coastal towns, historic monuments and warm and welcoming people. The country isn't called the Emerald Isle for nothing!
There are countless reasons why Ireland should be on your bucket list. And when it comes to places to stay, you should really consider staying somewhere that adds authenticity and comfort to your vacation. In my honest opinion, there is nothing more homely than staying in an Airbnb in Ireland.
Staying in an Irish Airbnb is a truly unique experience that gives you the chance to live like a local and mingle with locals. They allow you to gather insights and get insider tips on what to do, what to see, and what to try in the country from the people who live there, so you can have the best memories of your Irish getaway.
That being said, there are a ton of Airbnbs to choose from. And if you feel overwhelmed by the options, don't worry, because I have your back. I've selected the top Airbnbs in Ireland so you can relax and worry about putting together your itinerary.
Let's take a look!
Quick Answer: These are the Top 4 Airbnbs in Ireland
Overall Best Value Airbnb in Ireland
Overall Best Value Airbnb in Ireland
Restored Victorian Apartment with Period Furniture, Near Everything
> $$
> Guests: 6
> Convenient location
> Fully-equipped kitchen
Best Budget Airbnb in Ireland
Best Budget Airbnb in Ireland
Centrally and Conveniently Located Private Double Room in a 1930s Apartment
> $
> Guests: 2
> Near public transport
> Surrounded by pubs and restaurants
Best Airbnb for Couples in Ireland
Best Airbnb for Couples in Ireland
Entire Home in Killarney with Access to National Park and Other Attractions
> $
> Guests: 2
> Near airport
> Excellent outdoor activities
Best Airbnb for Families in Ireland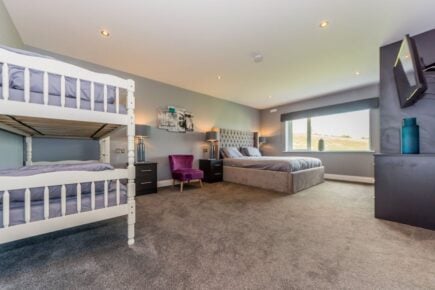 Best Airbnb for Families in Ireland
Entire Home Just 7 Minutes From Town, with Gazebo and Huge Backyard
> $$
> Guests: 16
> Beautiful river view
> Playground with trampoline

Unlock Our GREATEST Travel Secrets!
Sign up for our newsletter and get the best travel tips delivered right to your inbox.
What to Expect from Airbnbs in Ireland
The best Airbnbs in Ireland range from apartments and studios in the big cities to small and unique cottages by the coast. If you're looking for unique, affordable, and comfy vacation rentals in Ireland, this list is for you.
As with any other country, centrally located properties, such as those in Grafton Street and Portobello in Dublin, will cost more than those in rural areas. However, spending a little extra means more convenience and comfort. However, if you're willing to travel a little, you can find more affordable Airbnbs in Ireland on the outskirts of cities or in the countryside.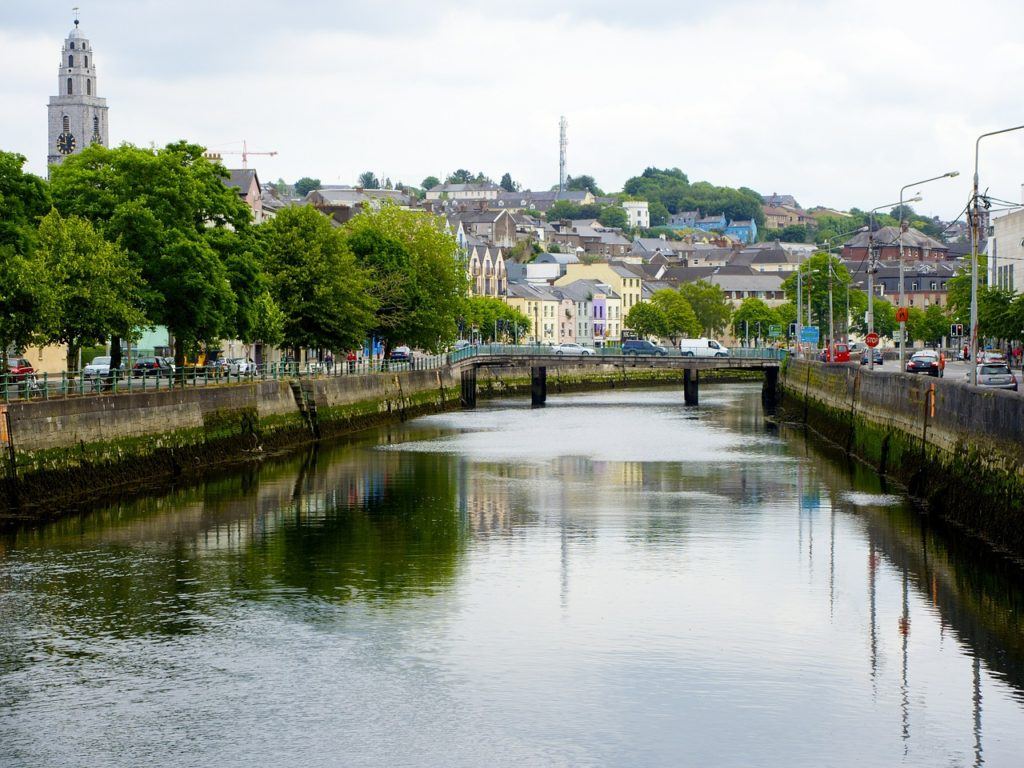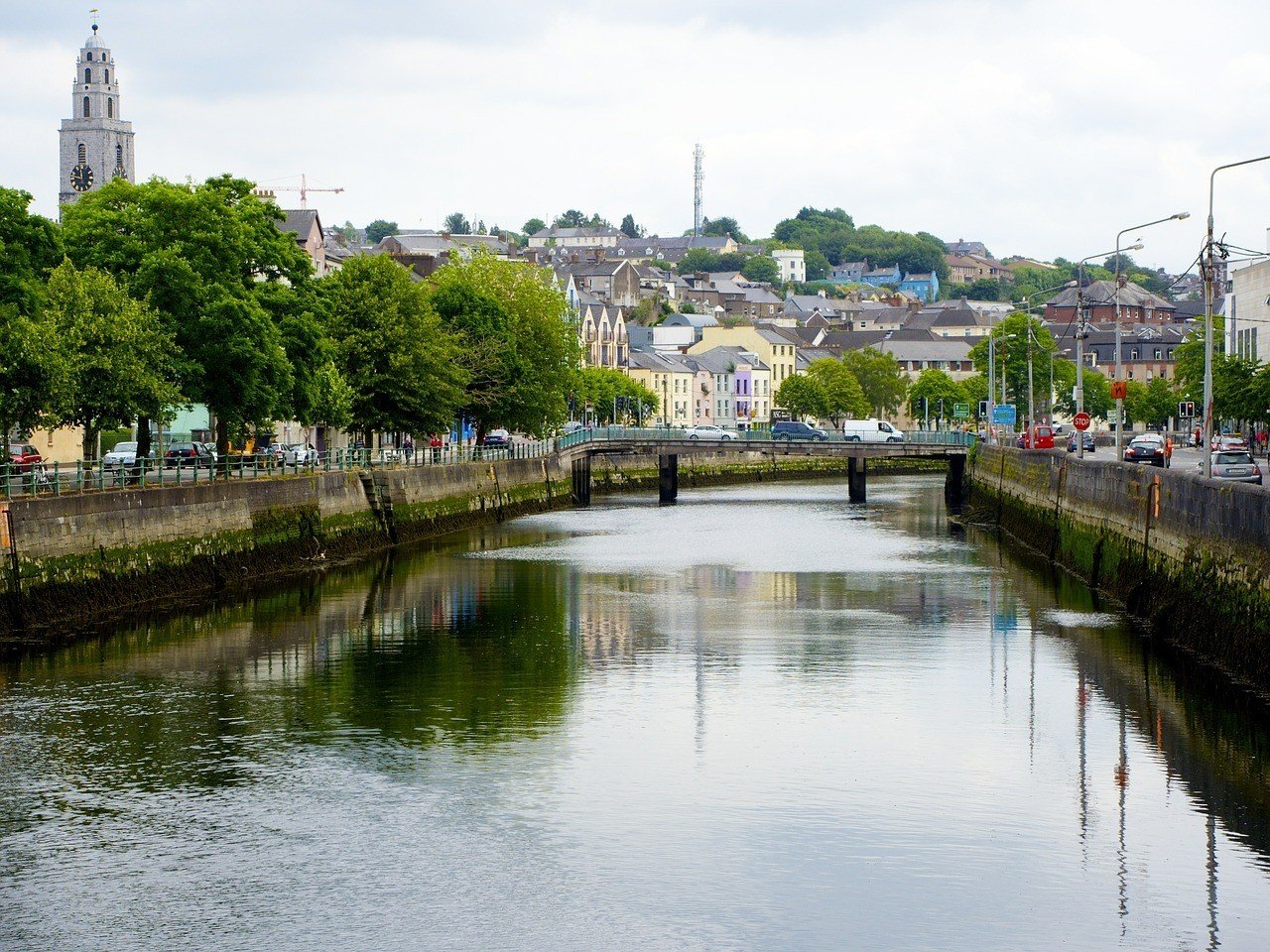 Private Rooms
Private rooms are an economical way to see Ireland and they are the best option for solo travelers or couples who are looking to spend as little as possible but still have space entirely to themselves. Found all over the country in major cities, as well as small villages in the countryside, private rooms are in no short supply.
They are usually in a shared house, either with the host or other guests and can come with ensuite bathrooms. However, others may require you to share the bathroom with other renters. This is the most affordable option for those backpacking Ireland.
Apartments and Studios
Usually found in big cities, apartments and studios are ideal for couples or single travelers although some may be spacious enough to accommodate more than six people. You can either rent one of the rooms or have the entire space to yourself if you want privacy. Some apartments and studios come with extra amenities that are reminiscent of hotels such as 24-hour security, pools, gyms, and sometimes a sauna.
Country Homes and Cottages
Country homes and cottages are in no short supply in Ireland. If you want to travel to the countryside, this is the most common type of holiday home in Ireland. Charming and sometimes historical, most come with modern amenities that will make your stay super comfortable.
These rustic and cozy homes come in various sizes and although traditionally people only go during summer, they are just as nice all year round. One thing that most cottages and country homes share are large expanses great for relaxation and for children to run around in.
Why Stay in an Airbnb
I can think of various reasons why Airbnbs are better than hotel rooms. Here are just a few:
Local Experience: Don't settle for anything less than intimate tours where you can interact with the local tour guide, as well as fellow guests.
Last-minute Booking: Arriving at your destination at night? Don't worry, you won't sleep on the streets because you can always book Airbnbs in Ireland at the last minute.
Unique Properties: The majority of hotel rooms look the same and who wants that? Go for rooms and homes with personality, history, and character.
Affordability: Airbnb has a plethora of not only unique properties but also properties that are reasonably priced.
Location: Since these properties are people's homes, they are often in safe, quiet, and suburban areas. If you are unsure about where to stay in Ireland, you can be sure your Airbnb will be in a good neighborhood.
Privacy: Don't worry if you want the entire place to yourself, there are plenty of homes, apartments, and properties on Airbnb that need not be shared.
The Top Airbnbs in Ireland
Ready to travel to the land of leprechauns and Guinness? I can't wait to set foot in Ireland too but before you get too carried away, take a look at the best Airbnbs in Ireland…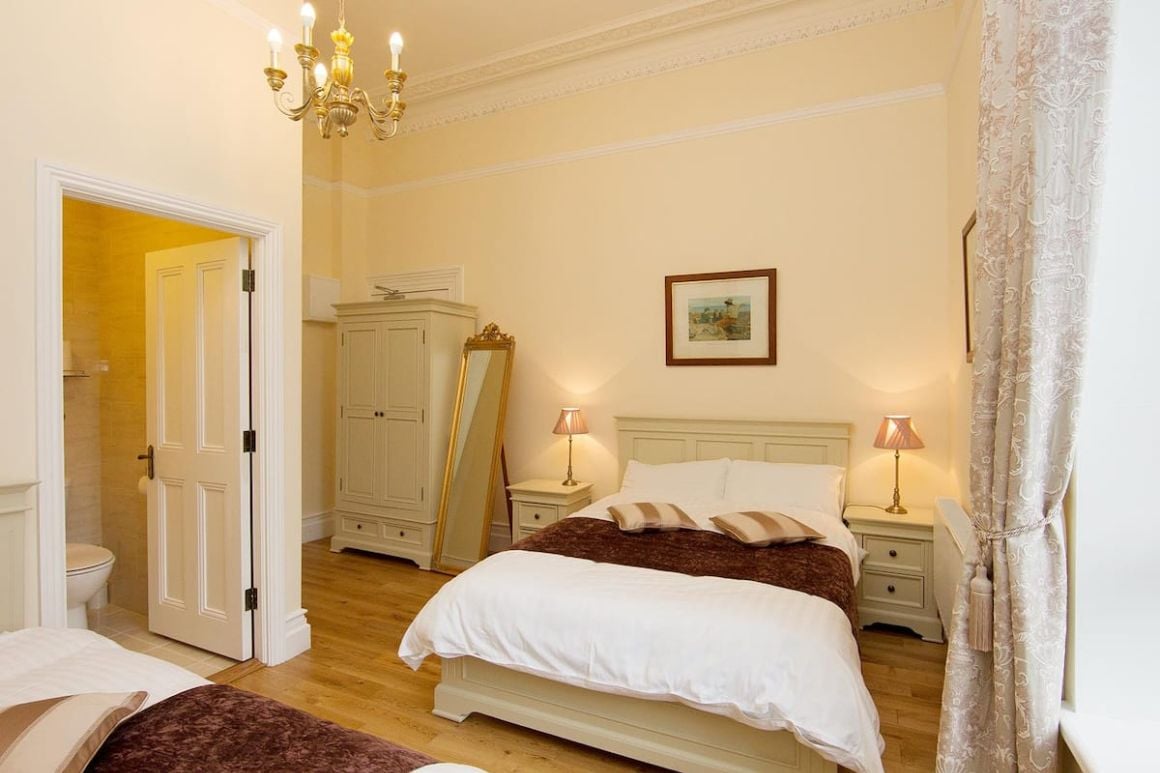 Guests: 6
Fully-equipped kitchen
This spacious apartment is only a three-minute walk away from the supermarket where you can get the ingredients for whatever dish you'd like to prepare in the fully-equipped kitchen. If you'd rather eat out, restaurants are only a 10-minute walk away and if you'd like to burn the extra calories, there is a park nearby. Don't forget to drop by one of the pubs and enjoy a pint of Guinness like a local.
The bay window perfectly frames the city of Dublin and if you're ever in the city during winter, you can curl up in front of the marble fireplace with a good book and a cup of hot chocolate. Close enough to all the city's most popular attractions, the home is the ideal place to stay in Dublin after exploring the town.
Best Short-Term Rental Airbnb in Belfast | Home with Garden
Guests: 3
5-10 minutes from the airport
Located in East Belfast, this cozy home is a short drive away from the airport and the city center and is the ideal base for exploring the city. Situated close to local attractions, such as the Titanic Museum, countless shops are nearby too. The quiet garden is perfect after a long day of sightseeing and sampling local dishes.
A bus can take you right to the city center and the train is a 15-minute walk away from Sydenham Station, a good idea if you plan to visit the North Coast or other closer places such as Helen's Bay, Bangor, or Crawfordsburn.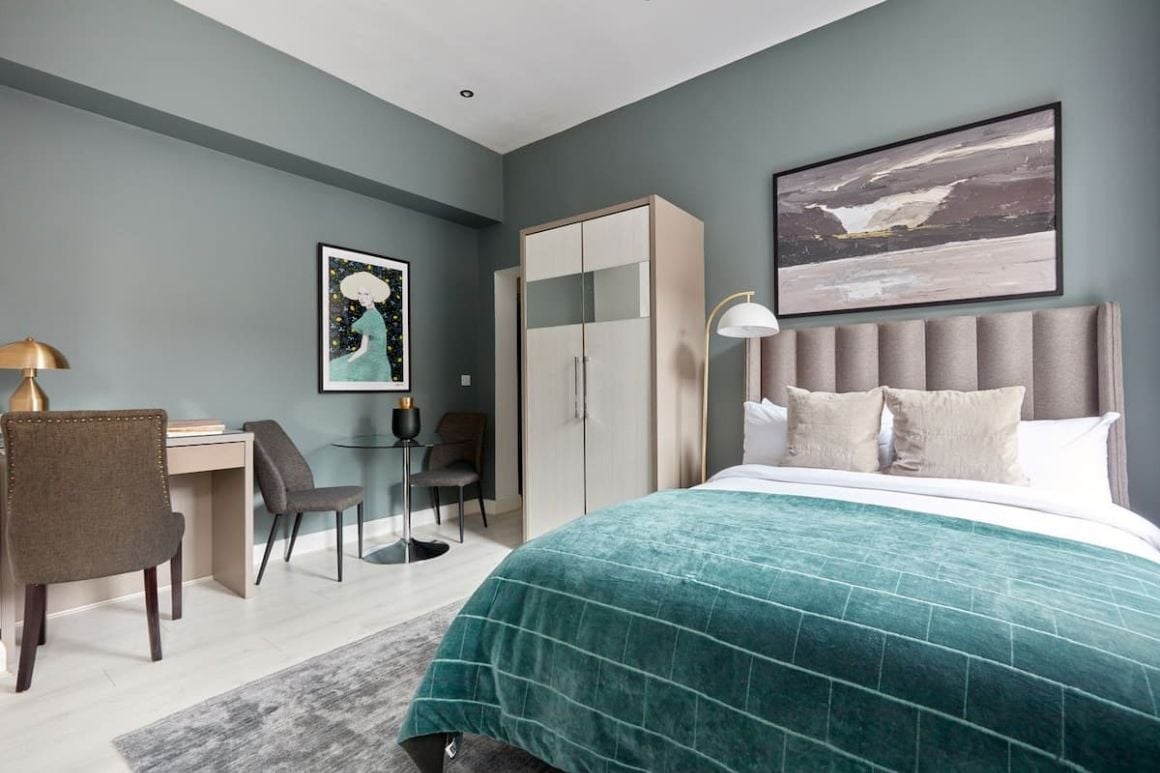 Guests: 2
Fully-equipped kitchen
This beautiful apartment is the perfect base for exploring Dublin while working at the same time. Located in Sonder Mountjoy Square, you are never too far away from the most happening places while at the same time enjoying a sanctuary where you can do your work in peace. Pubs and bars are just a few steps away, the perfect places to experience Dublin nightlife.
If you'd like to take a breather, you can always go for a stroll at Blessington Basin Park or go to Samuel Becket Bridge to see a gorgeous sunset. A plethora of restaurants and cafes are nearby where you can grab excellent food and laundry facilities are available in the building too.
Is This the Best Backpack EVER???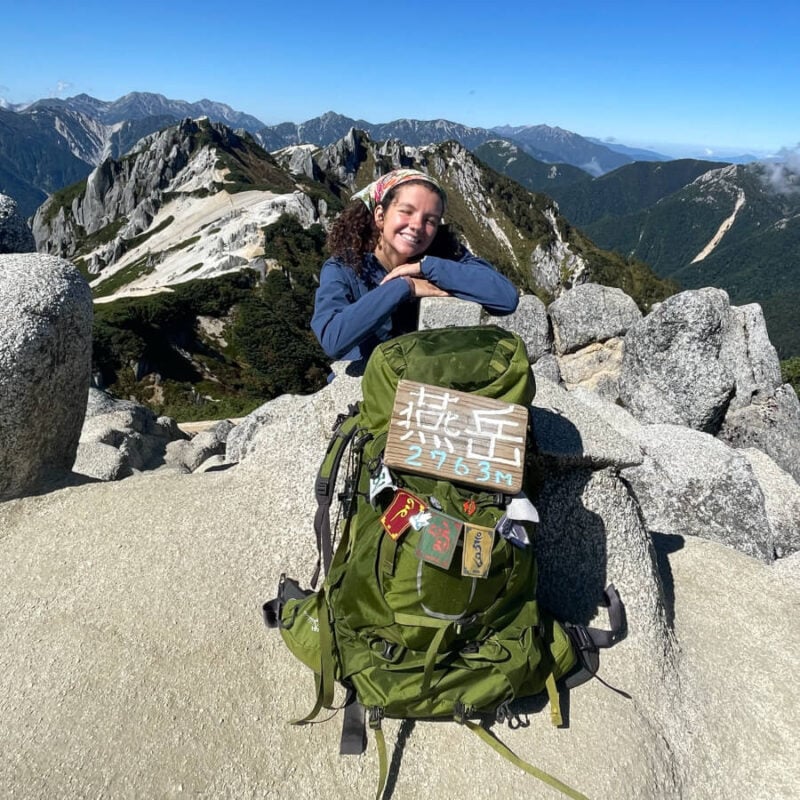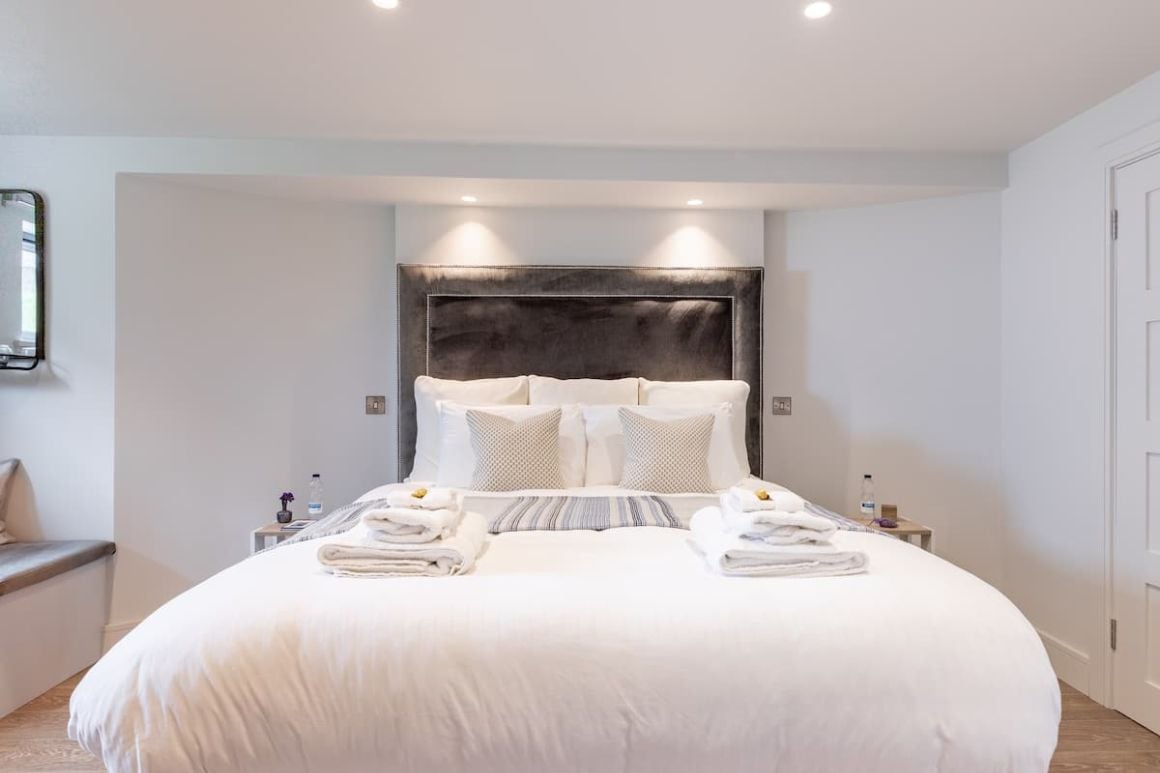 Guests: 2
Excellent outdoor activities
If you're the adventurous type of couple, this beautiful home in Killarney that is surrounded by the beauty of nature is perfect for your honeymoon. With access to Killarney National Park and the perfect starting point for the exploration of other interesting places such as the Ring of Kerry and the Gap of Dunloe, there is no shortage of things to do.
The home is also close to Carrauntoohil, the country's highest mountain. There are two bicycles on-site inclusive of the rental price, perfect for strolling around.
After all the outdoor activities, you'll have a lovely and comfortable place to come home with an outdoor seating area for relaxation. Aside from being only 20 minutes away from the airport, the bus and train stations are close too. Located within a short walk are various pubs, a grocery, bars, as well as a golf club, and a resort.
Guests: 2
Easy access to main attractions
If you're in Dublin for a few days and want to make the most of your stay, this apartment is a perfect choice. With its central location, you are never far away from the most popular local attractions. After spending the entire day exploring the city, you can grab dinner and a few drinks in the bar located just downstairs.
If you'd like to experience Dublin's thriving night scene, Temple Bar is only 13 minutes away with its plethora of whiskies and drinks. Close to the bus and train stations, as well as a tram stop, getting around the city is easy and quick. Additionally, the airport is only five miles away.
Best Airbnb in Meath for a Group of Friends | Farm Stay with Hot Tub
Guests: 16
Hot hub and pool
This spacious home is 45 minutes away from Dublin airport and is ideal for a large group of friends out to explore the Irish countryside. The country's largest strawbale residence, it can easily accommodate 22 people if need be and it has all the amenities to make your stay comfortable and unforgettable.
Meals can be easily prepared in the huge kitchen and food shared in the various large dining areas. There's a BBQ and a clay pizza oven available for guests to use.
You have access to the entire organic farm, landscaped gardens, as well as the shared naturally heated swimming pool and hot tub. There's a beautiful river walk waiting to be enjoyed at the bottom of the farm too. After exploring the nearby area, everyone can gather and share stories in the gorgeous social spaces complete with a cozy fire.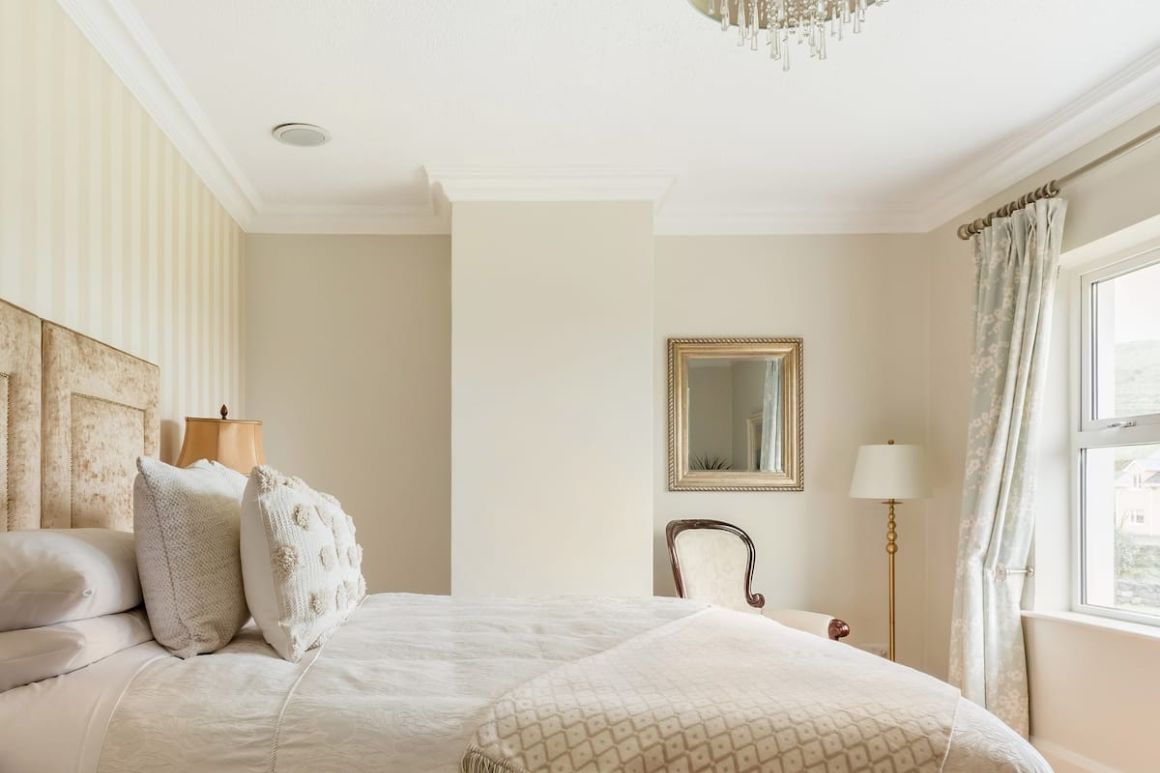 Guests: 4
Located centrally
Centrally located in Doolin, this comfortable and gorgeous Airbnb sits on a family farm and boasts gorgeous views of a castle. It is also near the Cliffs of Moher coastal walk. Various pubs, cafes, and shops are only a two-minute stroll away so you get the best of both a quiet retreat and a vibrant nightlife. Pretty amazing, right?
After a long day of adventuring, you can relax in the outdoor hot tub or soak in the Jacuzzi. Milk, fresh juice, and bread are just some local foods included in the nice and thoughtful additions that will make your stay more enjoyable.
Guests: 2
BBQ upon request
Located in Country Kerry's gorgeous Reeks District, this tiny but luxury pod will give you a truly unique stay in the Emerald Isle. If you want to press the reset button in your busy life, nothing will beat this pod and its idyllic location. Situated on a mature farm, it comfortably fits two people and comes with an outdoor area that's great for having breakfast or just quiet relaxation.
One thing to look forward to is the breakfast basket provided to guests which include eggs, homemade bread, and honey produced just next door. You may be living the bucolic life on a farm but you're only a 10-minute drive from Killarney.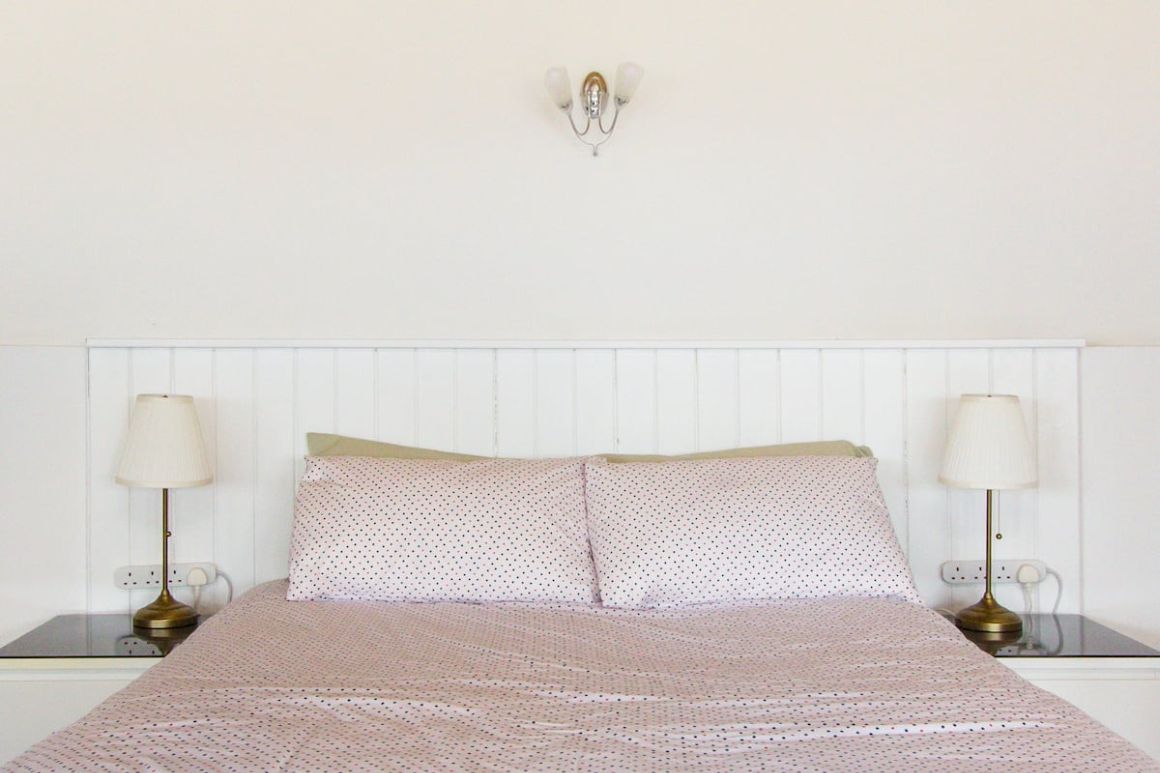 Guests: 6
Short walk to the beach
Spend a relaxing time in Galway in this lovely and unique roundhouse, the perfect hideaway for those looking to get away from the big city for a short while. The property is a kilometer away from Spiddal Village where you will find excellent food, great music, and of course, a plethora of pubs.
The roundhouse is nearby beaches too so you can take promenade walks by the sea. If you've had your fill of the sea, you can always explore the Connemara countryside by hiking. The town is close enough to walk to and when you're tired from all of the adventures, you can always use the floating lounge and try the Himalayan sault sauna experience, for an extra fee.
Guests: 2
Various walking trails
Located just a few steps away from the beautiful fishing village of Kinvara, this tiny but cozy suite is perfect for solo travelers who would like to explore Kinvarra and North Clare. With its own entrance and parking space, you can have all the privacy you need and enjoy amenities such as a fully-equipped kitchen and bathroom.
The property is near beaches so you can take a dip in the water anytime you want, and several walking trails are close by, just make sure you bring with you comfortable hiking or walking shoes. At night, you can always go to the many traditional pubs in the area to try the local beer and hear Irish traditional music and have your fill of local dishes in the restaurants.
Guests: 2
Surrounded by pubs and restaurants
This spacious private room is in a centrally located 1930s apartment that has easy access to public transportation so you can get around Dublin easily and quickly. There's even a door-to-door bus to the airport. Guests will have access to shared spaces such as the dining area, bathroom, and laundry facilities.
Most sights in the city are walkable from the apartment and the property faces Camden Street where you can grab a pint of Irish craft beer, check out street art, and have breakfast and lunch in one of the many restaurants and cafes, as well as shop for one-of-a-kind finds. There's just so much to do.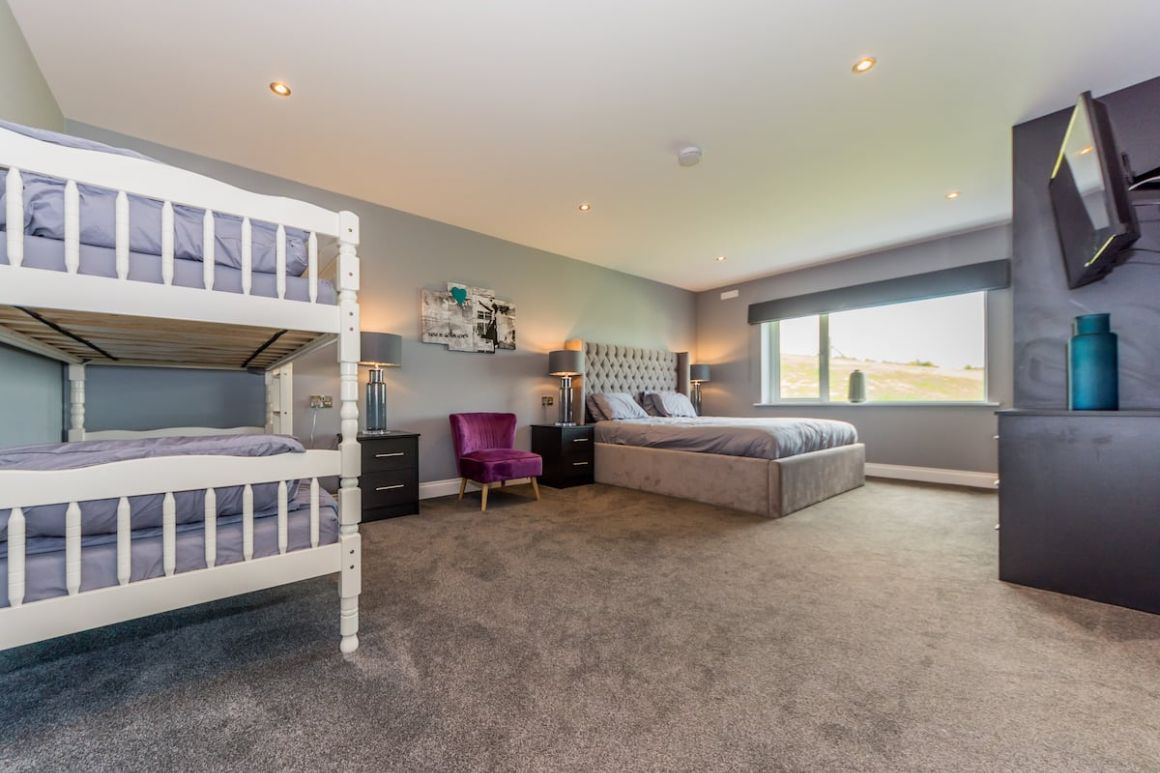 Guests: 16
Playground with trampoline
This huge house is ideal for families with children traveling to Cork County. Sitting on top of a hill overlooking a river, it has a huge garden with a trampoline, climbing frame, football goal post, and a 9-hole pitch and putt. Additionally, there is a ping pong table and a foosball in the shed so there is always something for everyone to do, including the kids.
The gazebo is spacious enough for 18 people if you'd like to make the most of a good day by spending time outdoors. The town and the beach are only a short drive away too. Another plus for families is the laundry facilities are free to use.
Relax, that's exactly what you should do in this peaceful sanctuary specially made for people who need a break from the demands of work. Located just an hour north of Dublin and an hour south of Belfast, the property's Scandinavian wood-fired barrel sauna is waiting to welcome you.
The entire retreat is yours for the taking and aside from the barrel sauna, it has a Canadian hot spa tub, a natural cold spring water plunge pool, and an outdoor spring water cold shower. You have everything you need to rejuvenate and re-energize yourself. Surrounded by the beauty and the wonderful sounds of nature, you'll not want to leave this place but if you do you'll surely keep coming back.
This beautiful studio in Belfast is ideal for two people but if you're pressed for cash, the sofa bed can easily accommodate two more people. The city is only 5 minutes away and there is easy access to public transportation. Those driving will be happy to know that guests have free access to one parking space.
The studio's French doors lead to the shared rooftop patio which is perfect for relaxing, having a snack, or reading a book. A few amenities which are within walking distance of the apartment are a convenience store, shopping center, the local leisure center, cycle paths, playground, Tim Horton's, Starbucks, KFC, and Lidl.
Located in the foothills of Wicklow and Dublin Mountains, this home is perfect for friends, couples, or families who would like to escape to an idyllic country setting but not be too far away from the metropolis.
Only 30 minutes away from Dublin city center and 35 minutes away from the airport, the property is surrounded by gorgeous countryside with more than two acres of beautiful gardens. A car hire is strongly advised and don't worry as there is enough parking space for two cars on the premises.
The private tennis court is available for guests to use and there is more than ample space in the backyard for children to run around. The property is a great base for exploring nearby areas such as Bray, Killiney, and Powerscourt Gardens.
Top 5 Airbnb Experiences
To make your time in Ireland memorable, you should do interesting things that immerse you in Irish culture, history, cuisine, and the Irish way of life, and what better way to do so than with Airbnb Experiences.
Organized by locals, these small groups are the perfect introduction to anything Irish. Not only do they ensure a more intimate setting, but they are also the best way to learn about your destination.
Ireland has many interesting activities to offer but as much as you want to, I know you don't have time to do everything. So, I have selected the best and the most worthwhile Airbnb Experiences for you.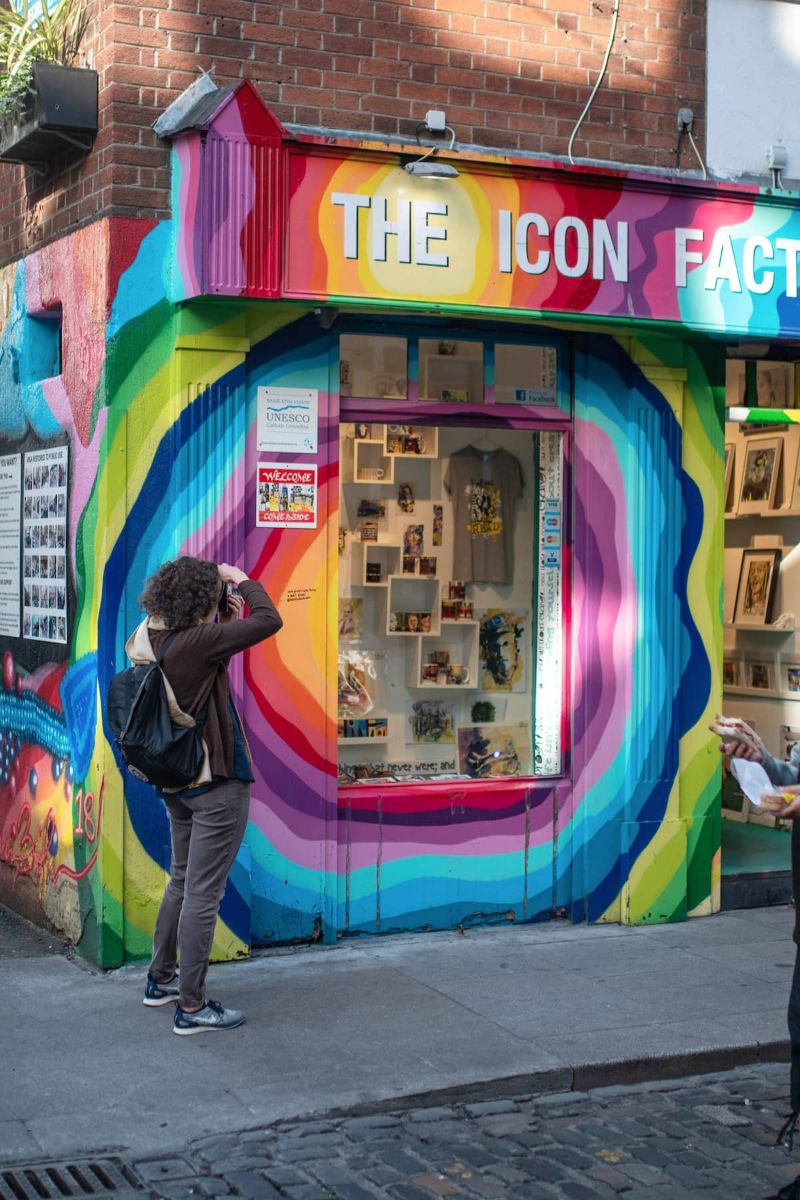 This fun tour helps you discover what makes Irish people famous with the help of a guide who was born and raised in the city. You'll have the opportunity to meet locals, sing Irish songs, hear and read Irish literature, taste authentic Irish cuisine, and even play a few Irish games. Some of the tourist spots you'll be visiting are Trinity College, the Grand Hall Museum of Freemasons, and Man of Aran Fudge.
The tour starts at Saint Stephen's Green Park but the route and stops might change, depending on the day. Included in the tour price are tea and coffee. Don't forget to wear comfy shoes and clothes so you can have a grand time.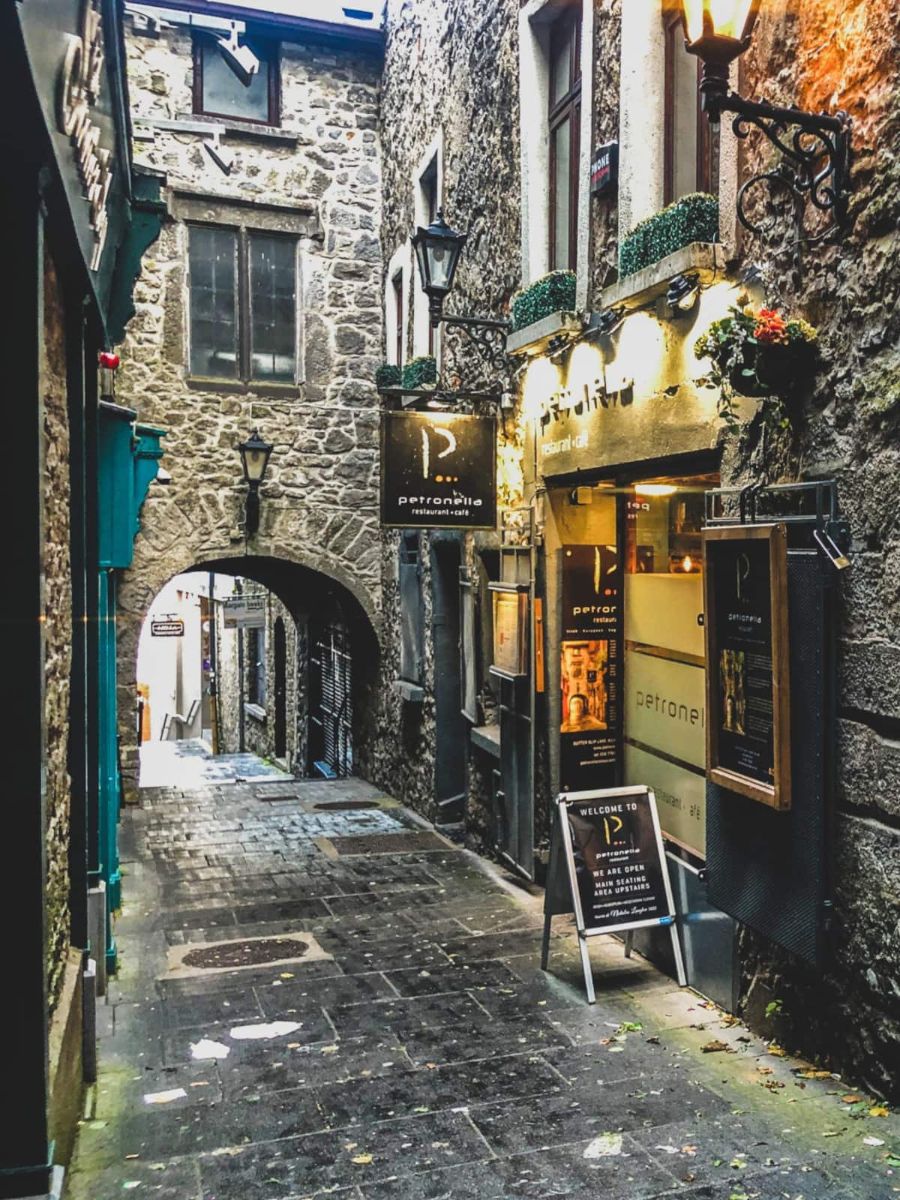 This highly rated spooky but fun walking tour will take you back in history to Kilkenny's terrible past. While you navigate the streets and laneways, you will be introduced to various nefarious characters that shaped Kilkenny into what it is today such as the Reverend who protects his church until today and the many ghosts that have remained in Kilkenny Castle, one of the best castles in Ireland.
Behind every haunting is a story and you will get to know these interesting stories. Who knows, you might even feel something brushing against your shoulders or hear a disembodied voice crying in the night. The tour starts at the main gates of Kilkenny Castle where you will be introduced to its many characters who apparently don't know what it means to rest in peace.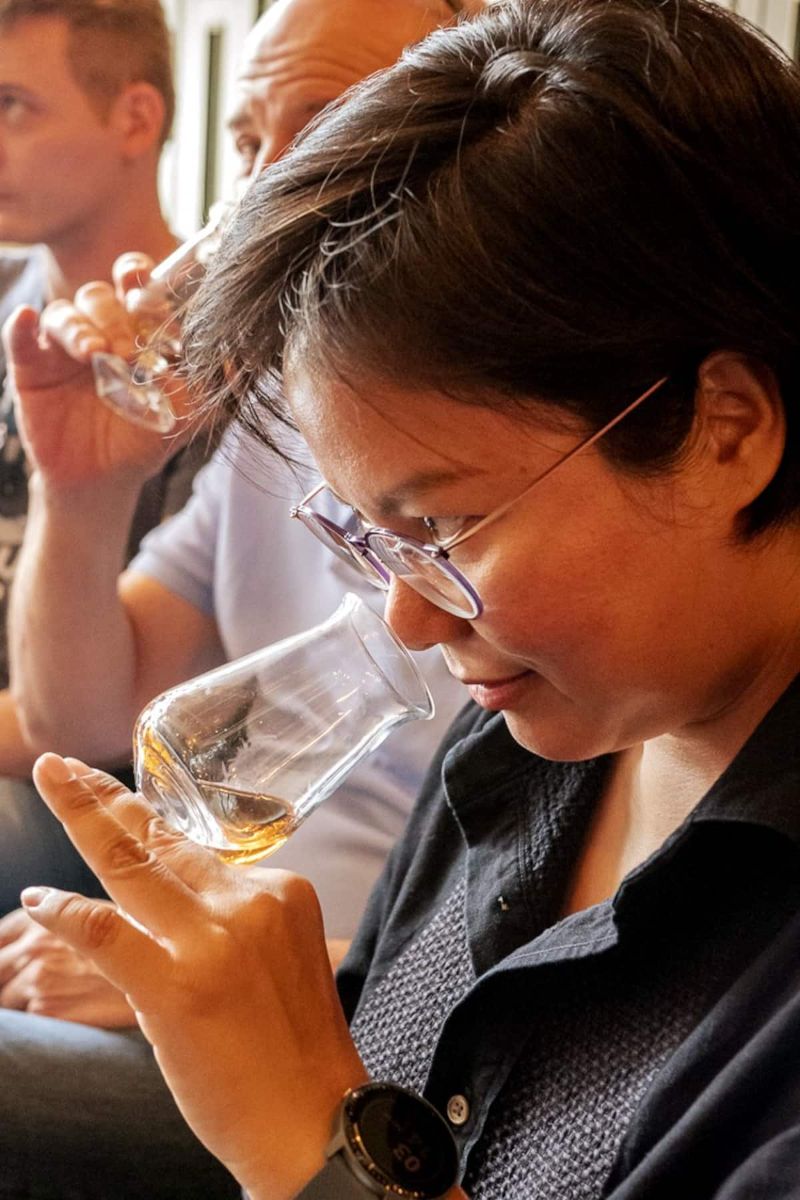 This experience is a great introduction to Irish food and Irish whiskey. You will learn what cheese, fruits, and handcrafted chocolate go best with Irish whiskey, as well as how each combination enhances the flavors. Your eyes will be opened to the great gastronomic destination that is Dublin and sample food of the highest quality with expertly chosen whiskey resulting in a pleasant experience you won't soon forget.
A superb choice for newcomers to whiskey and people who love food in general, this tour entails walking short distances between bars and is only for a small group of people to guarantee a more personalized and enjoyable affair.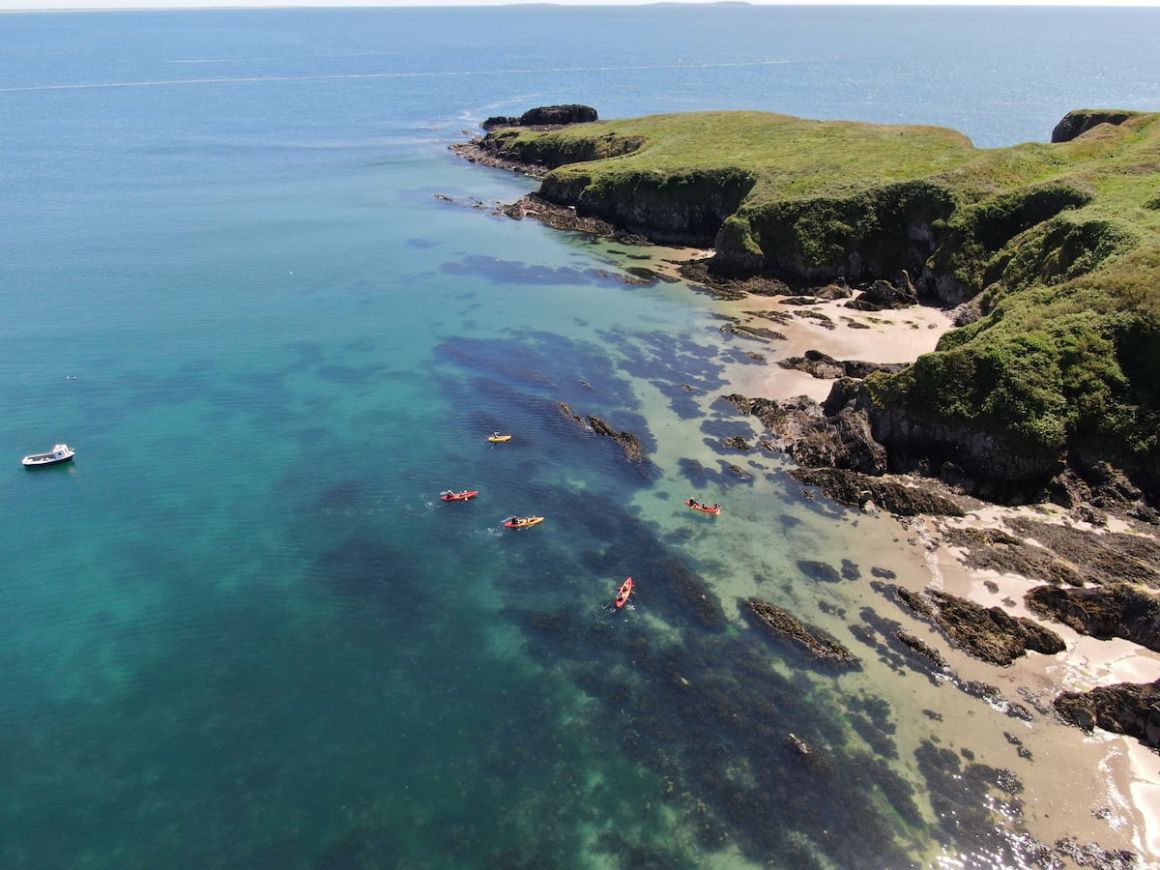 A nominee for Best Ireland's Ancient East Tourism Experience, this adrenaline-inducing experience takes you along the rugged but extraordinary coastline of The Hook Peninsula and is an excellent choice for both novices and experienced kayakers. It starts at the fishing village of Fethard-On-Sea where kayaks will be launched.
While kayaking, you will learn about the history of the place and see the diverse wildlife with your own eyes. You can look forward to coves, beaches, rugged and rocky cliffs, as well as some of the most impressive sea caves in the country. Don't forget to take a photo of the oldest operational lighthouse in the world right on the peninsula.
Ireland is full of outstanding natural beauty and epic coastal landscapes, and there is no better way to explore this scenerary than to hike! One of the most iconic and beautiful hikes is to the Cliffs of Moher from Doolin. The Cliffs of Mohar have often been regarded as the eighth wonder of the world by the locals, and once you see it, it's easy to see why!
This 8km hike starts from the small fishing village of Doolin, and follows a easy path along the cliff. While you're walking, your guide will teach you about the fascinating folk tales and stories from generations, as well as stop for photo ops.
The tour will end at the visitor centre at the top of the Cliffs you can relax for a bit, before being taken back to Doolin by your guide.
Don't Forget Your Ireland Travel Insurance
ALWAYS sort out your backpacker insurance before your trip. There's plenty to choose from in that department, but a good place to start is Safety Wing.
They offer month-to-month payments, no lock-in contracts, and require absolutely no itineraries: that's the exact kind of insurance long-term travellers and digital nomads need.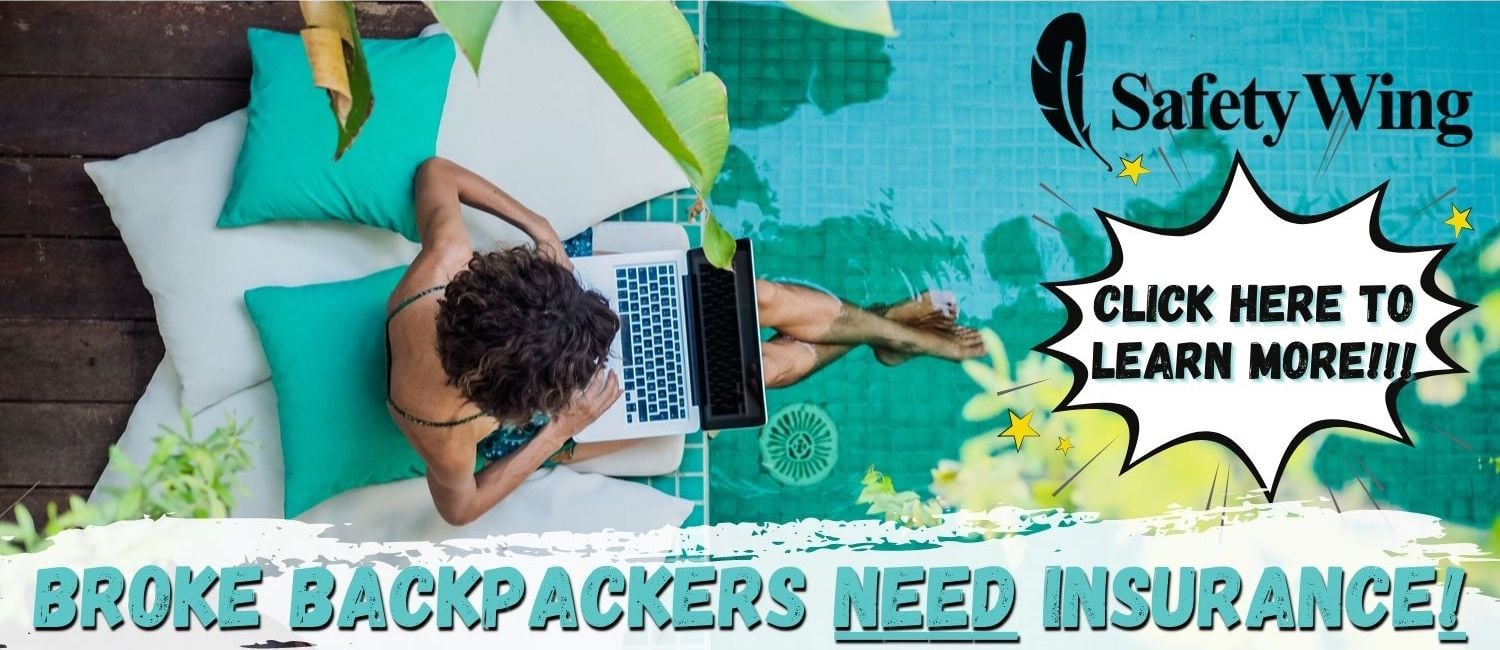 SafetyWing is cheap, easy, and admin-free: just sign up lickety-split so you can get back to it!
Click the button below to learn more about SafetyWing's setup or read our insider review for the full tasty scoop.
Final Thoughts on Airbnbs in Ireland
I hope my list of the best Airbnbs in Ireland has helped you plan a place to stay for your next trip. There is much fun to be had when you travel to Ireland, regardless if you are discovering the country alone or with your partner, family, or a group of friends.
There is no shortage of Ireland Airbnbs and you can easily spend your time scrolling through the overwhelming choices but Il know you have better things to do than that. Hence, this list of the best of the best. A good tip is to filter the accommodations to find what you need quickly.
One more thing of utmost importance which you should never forget before heading to Ireland is to take out travel insurance. Avoid unpleasant surprises by getting travel insurance from World Nomads. Trust us, you'll thank me for it.
---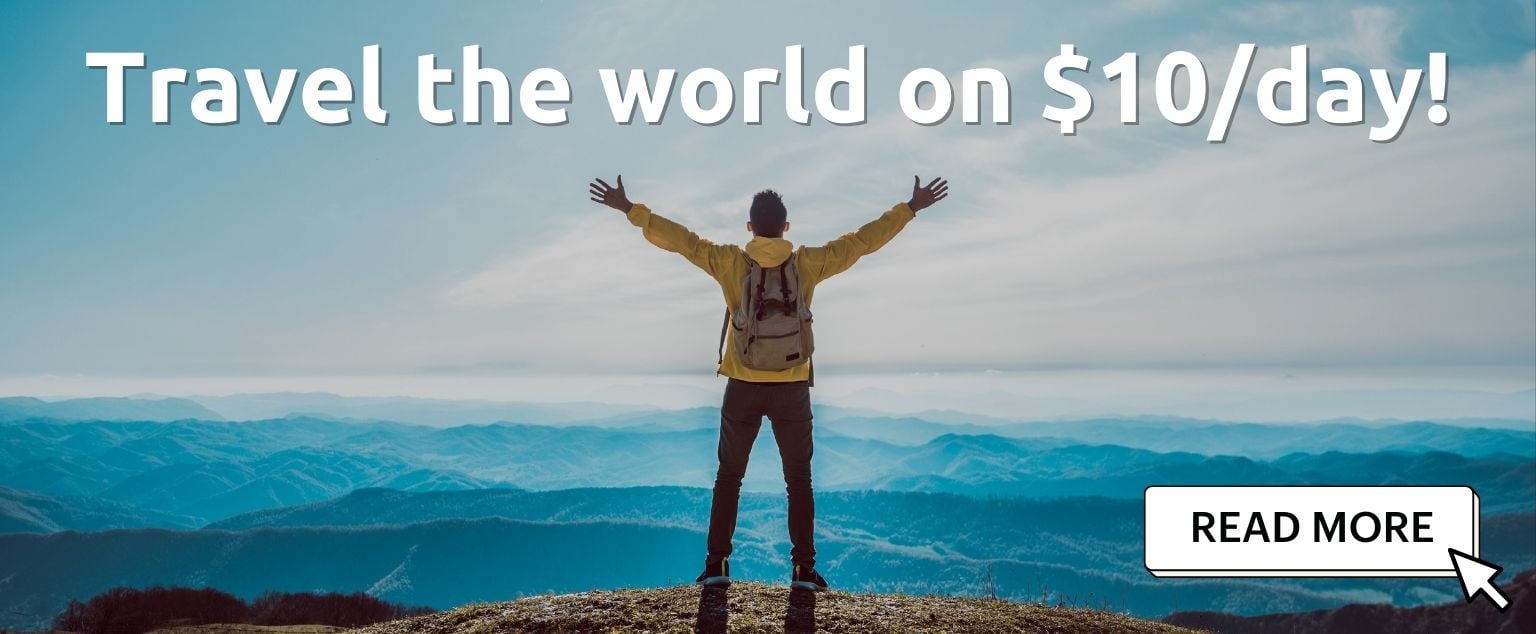 And for transparency's sake, please know that some of the links in our content are affiliate links. That means that if you book your accommodation, buy your gear, or sort your insurance through our link, we earn a small commission (at no extra cost to you). That said, we only link to the gear we trust and never recommend services we don't believe are up to scratch. Again, thank you!