Packed with fun and excitement, Dublin nothing short of a travelers' paradise. It's a small city with a vibrant pub scene, historic landmarks, and extraordinary charm.
But with more than 200 hotels and hostels on offer, it can be overwhelming figuring out exactly where to stay in Dublin. The city centre is divided into a number of different neighbourhoods, each offering something slightly different to travelers.
To help you out, we've figured out the best places to stay in Dublin and broken them down into categories to suit each travel style. We've also hand-picked the top accommodation & things to do in each area, so you know exactly what you're getting.
Whether you want to have a few drinks, see the top sights, or explore off the beaten track, we've got you covered.
So, let's get into it!
Looking for a specific place to stay? These are our highest recommendations for the places to stay in Dublin, Ireland.
The Ashling Hotel is our favourite hotel in Dublin. It has spacious rooms and an on-site bar, and a hot breakfast is offered daily. Located in the city centre, this modern and stylish four-star hotel is close to shops, restaurants and Dublin's top attractions like O'Connell Street, Grafton Street, St. Stephen's green and The Grand Canal. It's one of the best luxury hotels in Dublin with comfortable rooms, a great location and beautiful modern architecture.
Best Airbnb in Dublin: O'Connell Street Apartment
Airbnbs in Dublin don't get much better than this colourful apartment right in the city centre! With its perfect location close to the city's top attractions, as well as the best bars and restaurants, you won't have to rely on public transport to get around! Up to four guests can stay here, perfect for families or groups of friends.
Best Hostel in Dublin: The Dublin Central Hostel
This awesome hostel in Dublin is a short distance from the trendy Phibsborough neighbourhood. Private and shared dorms are offered, and free wifi is available throughout. Best of all, Dublin Central provides free breakfast and walking tours of the city.
Dublin is the vibrant capital and largest city of the Republic of Ireland. It's famous for its classic pubs, cobblestone streets, rich history, and literary giants.
There's plenty to see and do in Dublin, from seeing the historic architecture and iconic landmarks to enjoying amazing dishes and partying (hard).
The city of Dublin is divided in two by the River Liffey. On either side, there are a number of interesting and unique neighbourhoods just waiting to be explored around Dublin city centre.
Dublin's City Centre is the prime destination for most travellers. It's home to the city's main shopping and entertainment areas, as well as a variety of historic and cultural landmarks. If you're visiting Dublin for the first time, this is the best place to get to know the city.
If you're backpacking Dublin on a budget, you'll find Trinity to have more affordable accommodation. This is a student area home to the university, so you'll have more wallet-friendly prices to choose from.
Temple Bar is Dublin's main nightlife hub. This energetic destination is where you'll find the highest concentration of bars, pubs, and clubs in the city centre.
Phibsborough sits just north of the city centre, slightly further out from the main tourist scene in central Dublin. It's a more authentic neighbourhood, home to hipster hangouts, trendy cafes, and quirky boutiques.
Finally, the upmarket residential neighbourhood of Portobello is great for families visiting Dublin. This area of the city is full of cute cafes and eateries but has a quieter, more laid-back vibe than the city centre.
Still not sure where to stay in Dublin? Read on for a breakdown of each of these places below!
Now, let's take a detailed look at the five best neighbourhoods to stay in Dublin. Each neighbourhood is a little different from the last, so be sure to pick the neighbourhood that's right for you!
Dublin's city centre is bursting with an exciting mix of history and culture. With so many places to visit in Dublin, it's the best place to stay if it's your first time in the city.
This is also one of the best places to stay in Dublin if you love to shop. The city centre district is where you'll find everything from independent shops and local boutiques to high street fashion and high-end designers. With so many things to do in Dublin you'll want to stay at the heart of things!
This hostel is ideal for backpackers discovering Dublin for the first time, providing a comfortable base from which to explore the city. The atmosphere is a good blend between social and laid-back, with a classic pub situated right underneath the hostel itself. Guests can choose between shared dorms and private rooms, so you can find something that suits your travel style.
Best Hotel in City Centre: Ashling Hotel
This modern and stylish four-star hotel is close to shops, restaurants and Dublin's top attractions. It offers spacious rooms and an onsite bar, and a hot breakfast is served daily. Family rooms are available. If you fancy somewhere really fancy, consider choosing a hotel with a private hot tub in Ireland.
This comfortable and contemporary hotel is surrounded by restaurants, bars, shops and Dublin's most famous landmarks including O'Connell street. It offers a variety of wellness features, including a fitness centre. Other amenities include laundry facilities, an onsite restaurant, and a relaxing lounge bar.
Best Airbnb in City Centre: O'Connell Street Apartment
If you're looking for a comfortable homestay in a central location, then you can't go wrong at this Airbnb right on O'Connell street. Sleeping up to four guests, the flat is bright and colourful and includes a full kitchen and free wifi. You'll get to enjoy stunning city views up to the O'Connell Street Spire, and have cafes, bars, and sightseeing opportunities within walking distance.
Things to See and Do in City Centre:
Shop around the Henry Street area, one of the oldest and most famous shopping districts in the city.
Eat a traditional Irish steak at FX Buckley Steakhouse.
Grab a drink and listen to live music at Whelan's.
See the O'Connell Monument, a memorial to the 19th-century nationalist leader, Daniel O'Connell.
View the 120 meters high Spire of Dublin, one of the world's tallest sculptures on O'Connell street.
Visit St. Mary's Pro-Cathedral and be amazed at its stunning interior.
Learn about Irish folklore and myth at the National Leprechaun Museum.
Walk across Ha'penny Bridge, a 19th-century bridge that is one of the symbols of the city.
Located on the south side of the River Liffey is the stunning Trinity neighbourhood. Home to the world-renowned Trinity College Dublin, this area is brimming with historic buildings, iconic architecture, and extraordinary history.
Another perk of Trinity is its close proximity to Temple Bar. You'll be within walking distance of plenty of bars and pubs, but will be able to escape the chaos for a good night's rest.
This hostel offers comfortable and spacious rooms with en-suite bathrooms. It's situated within walking distance of Dublin's top attractions so you can save money on public transport, and is very close to bustling Temple Bar. Best of all, the hostel provides free breakfast and daily guided tours!
This boutique hotel may be slightly more costly, but worth every penny. Guests can enjoy a four-star service in an excellent location, within easy reach of shops, restaurants, Dublin Castle and public transport. There's an onsite restaurant and bar, and a number of room options to choose from to suit every traveller.
Best Airbnb in Trinity: Cosy apartment next to Trinity College
If you're travelling with friends and want a place for yourselves, then you'll love this Dublin Airbnb. Ideally located between Trinity College and Temple Bar, you'll have the best of Dublin right on your doorstep. It's fully equipped and comes with free wifi, and provides easy access to the airport.
Things to See and Do in Trinity:
Explore the grounds of Trinity College Dublin and see the famous Book of Kells.
Visit the Irish Whiskey Museum and cap off your visit with a guided tasting.
See Dublin Castle, a major landmark and complex of the Irish government.
Enjoy a sweet treat at Offbeat Donut Co.
Grab a pint at Mulligan's, a no-nonsense traditional Irish pub.
View the statue of Molly Malone, a fictional fishmonger immortalized in song.
Tour the best bars on a Dublin Whiskey Tour.
Browse priceless antiquities that date back to the prehistoric and Viking periods at the National Museum of Ireland: Archaeology.
Temple Bar is without a doubt the most famous neighbourhood in Dublin. By day, Temple Bar is an area teeming with notable institutions including the Irish Photography Centre, the Iris Film Institute, and the Irish Stock Exchange.
But as the sun sets, Temple Bar becomes the city's premier attraction for night owls and party animals. Here, you'll find a large concentration of bars, pubs, restaurants, and clubs. If you're in Dublin on a weekend, you'll get to experience this in all its glory.
Sleeping up to four guests, this apartment is suitable for families or groups visiting Dublin. Guests can enjoy a full kitchen, bright living spaces and a balcony overlooking the city. Bars and restaurants are within easy reach, with Grafton Street a few minutes away.
Just steps from Dublin's hottest bars, pubs, and clubs is Abigails Hostel. Offering private and shared accommodations, this budget-friendly hostel in Dublin has bright, airy rooms, and comfortable beds. The hostel offers various free activities during the day, so you can get some real bang for your buck.
Temple Bar Inn is a hip and modern three-star hotel. It features an onsite gym, swimming pool, and sauna, so you can enjoy a relaxing break in the heart of all the action. Step outside, and you'll be surrounded by Dublin's best bars and clubs.
Things to See and Do in Temple Bar:
See great works of contemporary art at Temple Bar Gallery + Studio.
Grab a pint at Teac Na Céibe, a classic Irish pub.
Enjoy one of the best parties in Dublin at Mother, an underground queer club.
Savour a sweet treat at the Queen of Tarts café and patisserie.
Catch an up-and-coming comedian or a new band at The Workman's Club.
Dance the night away at Bad Bobs Temple Bar.
Listen to great live music and enjoy a few drinks at the Button Factory.
Dine on delicious dishes and sip European wines at Cleaver East.
Tucked away north of the city centre is Phibsborough, one of Dublin's up-and-coming and coolest neighbourhoods. The area has long been ignored by tourists and has been regenerated by Dublin's younger population.
A great combination of urban grit and hipster edge, Phibsborough is teeming with local boutiques, eclectic restaurants, and charming pubs. Here you'll also find a good variety of nightlife, street art, culture, and fashion.
Feel right at home at Maples House Hotel. It features an on-site bar and restaurant, perfect for unwinding after a long day of exploring Dublin. It's close to bars, restaurants, and top attractions.
Best Hotel in Phibsborough: Egans House
Egans House is a modern guesthouse situated just outside Phibsborough. Boasting a garden and onsite restaurant, the hotel also features spacious and comfortable rooms. It's our top pick for couples looking for accommodation in Dublin.
Best Airbnb in Phibsborough: Northside Apartment
This cute apartment in Phibsborough is ideal for couples or solo travellers. Furnishings are bright and modern, with a small kitchenette and free wifi included. It's situated in a convenient location close to the city centre, with all of Dublin's top attractions within walking distance.
Best Hostel in Phibsborough: The Dublin Central Hostel
This awesome hostel in Dublin is a short distance from the trendy Phibsborough neighbourhood. It is close to bars, restaurants, and many of Dublin's top tourist attractions. The hostel is comfortable and clean, offering both private and shared rooms.
Things to See and Do in Phibsborough:
Grab a pint at the Porterhouse.
Rent a bike or take a stroll along the banks of the Royal Canal.
Dine on delicious food at Bang Bang.
Sip a coffee or cappuccino at the very hip Two Boys Brew café.
Take a stroll around the charming and tranquil Blessington Street Basin.
Enjoy a great breakfast at Woodstock, a jack-of-all-trades style restaurant.
Tickle your taste buds at the White Moose Café.
Root for the home team at a Bohemians football match.
Dance the night away at McGowans.
Sample a wide selection of beers at the Back Page.
Stop and smell the roses at the National Botanic Gardens.
Portobello is a trendy and cosmopolitan city-suburb located south of Dublin's city centre. One of the most vibrant neighbourhoods in the city, Portobello is jam-packed with charming bars and pubs, innovative restaurants, and chic shops.
A short 10-minute walk from the centre of Dublin, Portobello retains its cosy village-like charm and atmosphere. It's more laid-back than other districts, perfect if you're wondering where to stay in Dublin with kids.
Harrington Hall is situated at the heart of the Portobello neighbourhood. Close to the city's sightseeing and shopping districts, this four-star hotel is ideally located for exploring all of Dublin's top sights. It's one of the top luxury hotels and is within walking distance of St.Stephen's Green, Grafton Street and The National Gallery.
With family rooms, an onsite restaurant and easy access to the centre of Dublin, this hotel is ideal for smaller families. St Stephen's Green and the Shopping Centre are a short walk away, and you'll be within easy reach of The Natural History Museum, Trinity College, The National Concert Hall, The Grand Canal and numerous attractions.
Best Airbnb in Portobello: Classic Home in Trendy Neighbourhood
Families will love staying in this classic three-bedroom home in the trendy Portobello neighbourhood. The house is comfortable and spacious, with enough room to sleep six guests. There's a large kitchen and dining area for home-cooked meals, but you'll also be within walking distance of numerous restaurants.
Best Hostel in Portobello: The Times Hostel – Camden Place
Friendly staff, a great location, and hip décor are just a few of the reasons we love this hostel. Set in Portobello, this hostel has restaurants, shops, bars, and clubs on its doorstep. They offer free breakfast and feature a large kitchen, lounge area, and wifi. It's close by to The National Gallery for art lovers.
Things to See and Do in Portobello:
Walk, cycle, or even kayak along the beautiful and leafy Grand Canal.
Treat yourself to a pastry or two at Bretzel bakery.
Dine on delicious and innovative Irish fare at Richmond.
Take a stroll through St Stephen's Green, a city centre park with lakes, sculptures, playgrounds and a waterfall.
Sip, snack, and sample your way through the Eatyard food market.
Visit the Irish Jewish Museum and see artefacts, memorabilia and genealogical records.
Wander throughout the Iveagh Gardens, a lush urban green space with a spectacular waterfall.
Tour Dublin's main tourist attracts on land and water by taking a Viking Splash Tour.
Hit the shops on Grafton Street.
Here's what people usually ask us about the areas of Dublin and where to stay.
Don't Forget Travel Insurance for Dublin
World Nomads' mission is to support and encourage travellers to explore their boundaries. They offer simple & flexible travel insurance, and safety advice to help you travel confidently.
They've been doing it since 2002 – protecting, connecting, and inspiring independent travellers just like you.
Get a quote below or read our in-depth review!
Final Thoughts on Where to Stay in Dublin
Dublin is a city with so much to offer and is a must-visit for travellers in Ireland. It has an energetic nightlife scene, interesting history, exquisite culture, and delectable cuisine. No matter your age, travel style, or budget, you can't go wrong with a trip to Dublin. It's a very safe city with heaps of cheap hotels and hostels in the city centre. Dublin airport is also easy to reach due to the regular bus.
If you're still unsure where to stay, the City Centre is always a good option. The Ashfield Hostel is our top pick for budget travellers, thanks to its comfortable furnishings and top location.
The Ashling Hotel provides a great alternative if you're after something more upmarket. Staying here, you'll get a calm oasis in the heart of the city.
Have we missed anything? Let us know in the comments below!
Do you own an awesome hostel, hotel or apartment? Want to be featured in our list? Email [email protected] to find out how.
---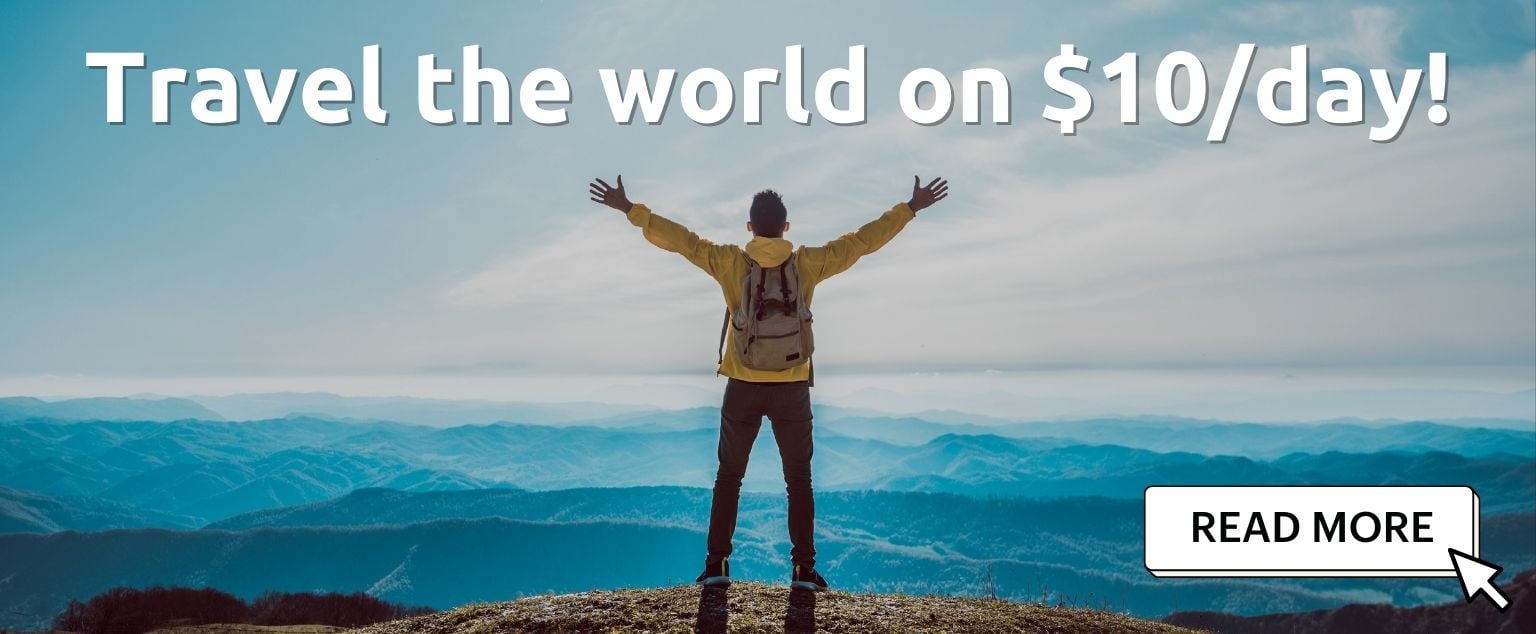 And for transparency's sake, please know that some of the links in our content are affiliate links. That means that if you book your accommodation, buy your gear, or sort your insurance through our link, we earn a small commission (at no extra cost to you). That said, we only link to the gear we trust and never recommend services we don't believe are up to scratch. Again, thank you!