People travel to Dublin for amazing scenery, friendly people, and history and the city doesn't disappoint. No matter what you enjoy seeing or doing, there are numerous amazing places to visit in Dublin, and once you get a taste of this city you won't want to leave!
It has everything from castles to green spaces and a vibrant, friendly nightlife that's famous around the world. From St. Stephen's Green to Temple Bar, abandoned prisons haunted with the ghosts of Irish Independence to a bloody good night out on the black gold. You'll never be short of things to do here!
Finding the right places to go in Dublin can be an issue for some people. It's easy to get lost in the winding streets or end up in completely the wrong area. If you struggle a little to identify and find all the best places to eat, sightsee, and experience in Dublin, we've created this guide to help you.
Find yourself a place to rest your weary legs before you start your journey into this magical metropolis by checking out where to stay in Dublin first. Then, scroll on down to enjoy the "craic" below!
If you're on a budget you'll be pleased to know there are some great hostels in Dublin, though, don't expect Southeast Asia prices! Otherwise, if you're feeling a bit fancy then the Dublin Airbnb offerings are pretty epic.
So, here we go! Strap in because there are heaps of epic things to do in Dublin, so you better pack some comfy shoes and get ready for an Irish adventure!
There's much more to exploring Ireland than drinking, though, let's be honest, it's still a pretty important part of the experience… all in the name of culture obviously! Visiting Ireland is a wild ride of intense history, friendly people and beautiful landscapes.
#1 – Kilmainham Goal – A fascinating educational place to visit in Dublin
Why it's so awesome: Kilmainham Gaol is a former prison that once held rebel leaders and Irish Republicans and it played a powerful role in Dublin's history and Irish independence. This is one of the most important points of interest in Dublinthat should be on every backpacking Ireland travel guide because it's so closely linked to the present day and the politics and structure of Irish society.
What to do there: This goal is located just outside of the city, so it's easy enough to get there. Take a tour if you want to hear all the stories about the goal and afterwards you can head up to the Irish Museum of Modern Art, which is nearby. There are also some good food places nearby as well including Union 8 and Storyboard.
#2 – Temple Bar – For The Ultimate Night Out
Why it's so awesome: When you travel to Ireland, you definitely need to indulge in the famous Dublin nightlife. The Temple Bar area of the city is well known as one of the best places not only in Dublin but the world, for a night out. Revel in live Irish music, sample some of the best drinks this country has and engage in a bit of friendly craic! It's one of the most popular tourist attractions in the city no matter what time of day you find yourself here!
What to do there: You can't visit Dublin without exploring the pubs of Temple Bar. The whole area is home to some great bars and you can't go wrong stumbling out on the cobblestones from one to another all night. Just follow the trail of live folk music and lose yourself in the atmosphere. You could, and should, of course, visit The Temple Bar whilst there!
#3 – Iveagh Gardens – A nice non-touristy place to visit in Dublin
Why it's so awesome: This park is located close to St Stephen's Green and it's a hidden park that only the locals know about. It often plays host to concerts and festivals, but mostly it's a green space where you can sit and relax without lots of people snapping selfies all around you. It's a real oasis in the middle of Dublin city centre.
What to do there: If you get tired of the city while you're wandering around then grab a packed lunch and something to read and stake out a piece of grass. You'll find plenty of other locals enjoying the peace and quiet, so take a page from their book and recharge in this lovely natural space. It's also much quieter than the nearby St. Stephen's Green.
#4 – The Dublin Mountains – A perfect place to visit in Dublin if you are on a budget!
Why it's so awesome: If you're interested in exploring the trails around the Dublin Mountains Way, then a free walking hike is an awesome way to do it. This hike explores a range of trails including Tibradden Wood, known to the locals as the pine forest. You'll see some amazing scenery with a local guide and get a chance to explore nature and get away from the rush of the city for a while.
What to do there: Contact the Dublin Mountains Partnership for information on their free guided walks. This is the perfect activity for solo travellers as well as families as they have a range of walks to suit almost any ability. Make sure you ask plenty of questions too because the guides love to share their knowledge of the mountains and of their city in general as well.
#5 – St. Patrick's Cathedral – Possibly one of the most important places to visit in Dublin
Why it's so awesome: St. Patrick's Cathedral is over 800 years old and has been witness to changes in Irish culture, politics, and religion over the ages. It's also an architectural wonder on its own, with a beauty that will remind you why you wanted to visit Dublin in the first place. This Dublin must-see is the final resting place of one of Dublin's favourite sons, Jonathan Swift, who wrote Gulliver's Travels.
What to do there: Take your camera and spend some time exploring this popular Dublin landmark. Make sure you pay attention to the inside of St. Patrick's Cathedral as well as the outside, as there are a number of historical and beautiful features that deserve attention and will look great in photos!
#6 – The Church
Why it's so awesome: This is one of the most popular hotspots in Dublin, and once you go there, you'll understand why. The venue was a church that closed in 1964 and since then has been meticulously restored and turned into a bar and nightclub. Many of the church's original features have been preserved, however, which is what makes it such an amazing place to enjoy a drink.
What to do there: This venue holds a range of activities, so make sure you check out what's on while you're in the city. There are booths, tables and barstools as well as a small stage, so you can enjoy traditional Irish music on certain nights of the week in comfort. There's also a nightclub on the lower level with a resident DJ who plays all the latest music that will make you want to dance.
#7 – Guinness Storehouse Factory
Why it's so awesome: The interior of this building is designed to look like a pint of Guinness and is often called the largest pint in the world. The rest of the building is seven floors of Irish brewing history which will prove to you just how popular this drink is in Ireland.
What to do there: Buy a ticket and take the tour to learn all about the Guinness family and the history of the drink. The history is more interesting than you might think, and afterwards, you'll end up at the Gravity Bar. This is located on the 7th floor and offers 360 views of the Dublin skyline as well as a chance to enjoy a pint!
#8 – Old Jameson Distillery
Why it's so awesome: This distillery was the original site where Jameson whiskey was manufactured and distilled until it was closed in the 1970s. That's why you'll learn a lot about this iconic drink when you tour this site. It's also a good way to learn about a different side of Dublin's culture. When you're done, you'll get an exclusive Whiskey Taster Certificate to take home with you to commemorate your knowledge about traditional Irish whiskey. It's one of the most fun Dublin attractions for sure!
What to do there: You can take a tour through the distillery to learn about its history and about the process that creates Jameson whiskey. The tour also includes a comparative whiskey tasting experience, so make sure you have something in your stomach before the tour or you might need a nap before you go on with the rest of your day.
#9 – The Spire of Dublin
Why it's so awesome: You can see this monument for miles as it stands in the centre of O'Connell Street and is around 120 meters tall. It's constructed entirely of stainless steel and is about 3 meters in diameter at the base and 15 centimetres at the top. The spire was commissioned in 1999 as part of efforts to improve O'Connell Street, which had declined because of the proliferation of fast food cops and the destruction of Nelson's Pillar in 1966 at the hands of IRA members.
The spire demanded the removal of a lot of trees and the Anna Livia monument and so was quite controversial at the time. Now it sits proudly at the heart of Dublin city centre.
What to do there: This spire looks amazing in photographs, so make sure you take plenty while you're at the site. It looks particularly good on sunny days when the exterior lights up under the sun's rays. At night, a light at the top acts as a beacon in the night sky, which looks just as good in photos too. It's one of the newest Dublin attractions but it's already iconic!
#10 – Ha'penny Bridge – Cross the River Liffey in style!
Why it's so awesome: This bridge is one of the most recognisable landmarks in Dublin and you've probably seen it in books, on TV, and on postcards. The bridge was the first pedestrian bridge over the River Liffey and its name reflects the price that pedestrians had to pay to cross the bridge back in 1816 when it was built.
What to do there: It's a wonderful feeling to walk in places that contain hundreds of years of history and you'll feel that when you walk across this bridge. Today, it's a bright and pretty-looking white picket structure across the River Liffey, so enjoy the short stroll. Then afterwards, find a place on the bank where you can get a good photograph of it stretching over the water below.
#11 – Christ Church Cathedral – A great place to see in Dublin if you love architecture
Why it's so awesome: This church is the second medieval cathedral in Dublin and it's stunningly beautiful. It's fully operational and is more formally known as The Cathedral of the Holy Trinity. The building is stunning inside and out, with medieval features and Romanesque decorations.
What to do there: Take pictures of this building from the outside, but definitely pay the entrance fee to explore the inside of the Christ Church Cathedral as well. Just try to avoid going on Sundays or other days when there are services, as you don't want to explore while the congregation stares at you. This is one of the most famous places to visit in Dublin, so take your time to explore and enjoy the artistic design and decorations.
#12 – Dublin Castle
Why it's so awesome: Dublin Castle is absolutely iconic and is a must-see. The historical scenes that this building has witnessed were absolutely pivotal to the development of the city that exists today and it's also a visually striking building that will give you daydreams about medieval times and knights on horses.
What to do there: Dublin Castle has self-guided tours of the 11-acre grounds as well as guided tours. It's a big place, with a lot of rooms that you should see, so take the guided tour if you want to get a deeper look into its secrets. Make sure that you check out the Chapel Royal, the Garda Museum, and the Chester Beatty Library as well as the stately gardens that surround the area. If you're a history buff, you'll froth Dublin Castle!
#13 – Trinity College Library – A great place to visit in Dublin if you love architecture & history
Why it's so awesome: The Trinity College Library is an architectural wonder on its own and it also holds an incredibly varied collection of books. This is what makes it the perfect place to visit in Dublin if you want some quiet time, or if you love books, and is a reason to visit the famous Trinity College all on its own.
What to do there: You can't visit the main library unless you're a student, but make sure you check out the old library, located within the main library quarters of Trinity College. Explore the stacks, find a table and read a book, or just take in the age and history all around you in quiet serenity. It's one of the most popular tourist attractions for a reason!
#14 – The Cliffs of Moher – A must do day trip from Dublin
Why it's so awesome: If you have time in your Dublin itinerary for a proper day trip, then this is the one. The Cliffs of Moher are located just out of the city and have been made famous in movies like Harry Potter and the Half-Blood Prince and the Princess Bride. And they're just as good in person too, with an absolutely spectacular view over the ocean. This is the Ireland that you really came to see and one of the best places to visit in Dublin for incredible scenery!
What to do there: It's easy enough to find a day tour provider that takes tours out to the cliffs on a regular basis. Don't forget your camera either, because the views really are as good as they seem on television and in movies. It's one of the most popular tourist attractions not only in Dublin but in the whole of Ireland too, the sheer beauty of the landscape here will leave you awestruck.
#15 – St. Michan
Why it's so awesome: The Michan church was built in 1095 to serve the ostracized Vikings who remained after the rest were expelled by the Irish forces in 1014. But it's the crypt that's of interest these days because it contains a number of corpses that have remained in good condition over the years. No one is quite sure why they've been so well preserved, but whatever causes it has also caused the caskets to pop open. And once they're open, according to the church's rules, they can be viewed by anyone. And up until recently, you were even allowed to touch the hand of one of the mummies, known as 'the crusader'.
What to do there: There are only a few coffins that are open for public viewing, and even fewer after a break in 2019 which saw some pieces of the mummies stolen. Because of this and other incidents, you can still head down there to see the mummies, though you can no longer touch any of them.
#16 – Phoenix Park – A beautiful and scenic place to check out in Dublin
Why it's so awesome: This is a fairly busy park, so it's probably not the kind of place where you want to sit and relax. Instead, Phoenix Park encourages activity. So, it's the perfect place to soak up some nature while you work off some of the heavy foods you'll eat while in Dublin. It's also the perfect place to see some animals right in the heart of the city.
What to do there: Green areas in the middle of big cities are essential for the health of everyone, so make sure you put Phoenix Park on your Dublin itinerary. Go for a run if that's your preferred form of exercise, this park is popular amongst runners and holds the city's annual marathon. If you don't like to run, make sure you head in to see if you can catch a glimpse of the herd of deer who call the park home. There's nothing quite like seeing wild animals in the middle of a city.
#17 – Dublin's Garden of Remembrance – One of the most underrated places to see in Dublin
Why it's so awesome: Over the years, Ireland has known a lot of strife and unrest, and this garden remembers all of those battles from 1798 to the present day. It was designed by Daithi Hanly and contains a pool in the shape of a non-denominational cross that's designed to encompass all religions, colours and creeds. The floor of the cross is lined with mosaics picturing shattered swords symbolizing the end of the conflict.
What to do there: This is a lovely and symbolic place to spend some time and contemplate all the lives lost in war. It was built where the Irish Volunteers were founded in 1913 and unveiled fifty years after the successful Easter Rising of 1916. That's what makes it such an important place in Irish Nationalist history because it's a symbol of all the strife and determination and it's also why it deserves some attention and respect.
#18 – The National Gallery of Ireland
Why it's so awesome: Ireland has a strong artistic tradition, and this is probably the best place in the world to explore that long history. Located at the end of Kildare Street, it opened in 1864 and was added to over the years. It has an impressive permanent exhibit of Irish and European art and also periodically houses temporary exhibits.
What to do there: There are a number of amazing exhibitions in this gallery that must be on your Dublin itinerary. The Yeats Museum, Italian Painters and the Baroque Room are especially popular and contain some incredible artwork. And if you have time, check out the Irish art rooms and the Shaw room. When you're done at the museum, there's also a great café attached that serves food that's popular amongst tourists and locals alike.
#19 – Grafton Street – A great place in Dublin if you love to shop!
Why it's so awesome: Grafton Street is the centre of culture and activity in modern Dublin and it's always filled with great things to see and do. You'll find buskers singing U2, playing traditional fiddles, and singer-songwriters as well as a wide range of boutiques and department stores all the way along the street. And, of course, there are also some great cafes and restaurants where you can rest your feet and give your credit card a break too.
What to do there: You'll need to put aside most of a day to explore the Grafton Street area. Go shopping for souvenirs, enjoy the friendly atmosphere, and listen to some great free music. When you're ready for some food, stop by Bewley's Oriental Café, one of the most popular points of interest in Dublin and an institution since 1927.
Get insured for your trip to Dublin!
ALWAYS sort out your backpacker insurance before your trip. There's plenty to choose from in that department, but a good place to start is Safety Wing.
They offer month-to-month payments, no lock-in contracts, and require absolutely no itineraries: that's the exact kind of insurance long-term travellers and digital nomads need.
SafetyWing is cheap, easy, and admin-free: just sign up lickety-split so you can get back to it!
Click the button below to learn more about SafetyWing's setup or read our insider review for the full tasty scoop.
Find out what people want to know about the best places to visit in Dublin
So, there ya have it! You should have no trouble packing out an action packed trip jam packed with history, architecture and of course… booze! I mean, it's not a trip to Ireland unless you get absolutely trollied and end up singing Irish Rover at the top of your lungs in Temple Bar! You've been warned, pack some hangover supplies to go with your recovery irish breakfast!
---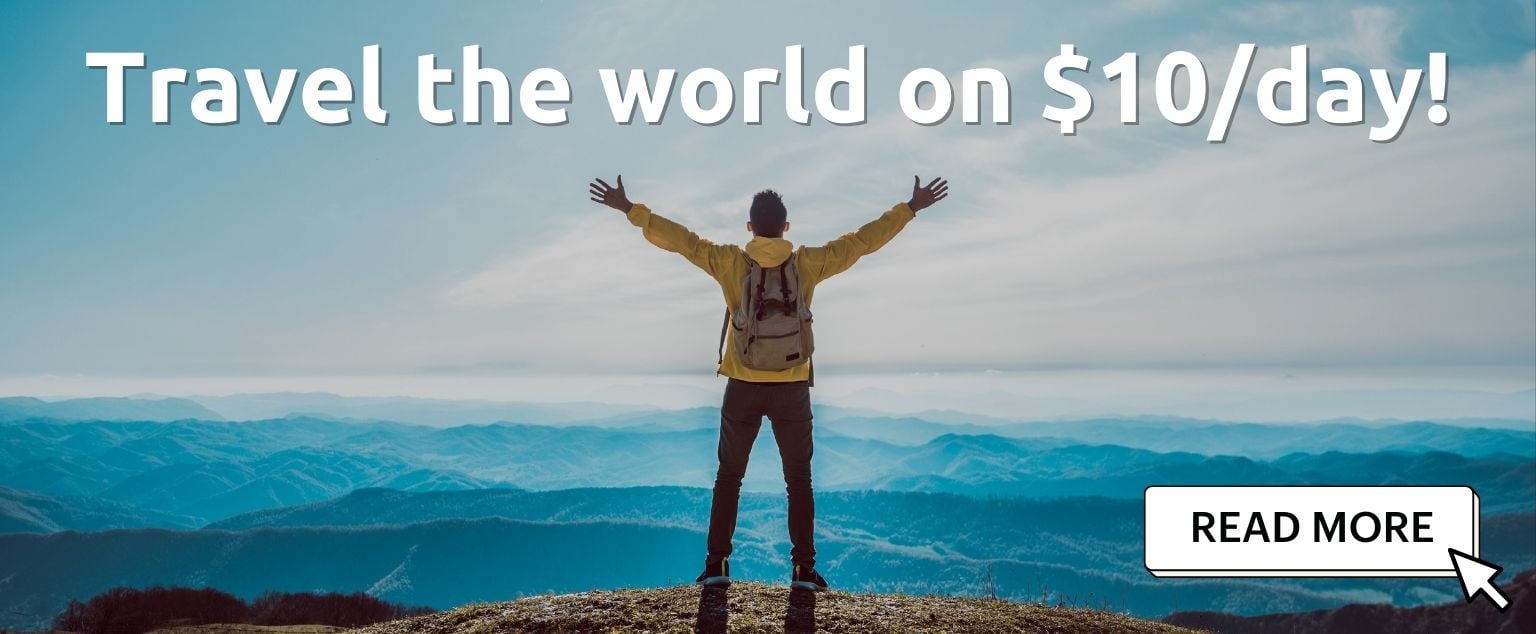 And for transparency's sake, please know that some of the links in our content are affiliate links. That means that if you book your accommodation, buy your gear, or sort your insurance through our link, we earn a small commission (at no extra cost to you). That said, we only link to the gear we trust and never recommend services we don't believe are up to scratch. Again, thank you!